I'm so excited to share my easy and inexpensive DIY window covering for awkward windows idea.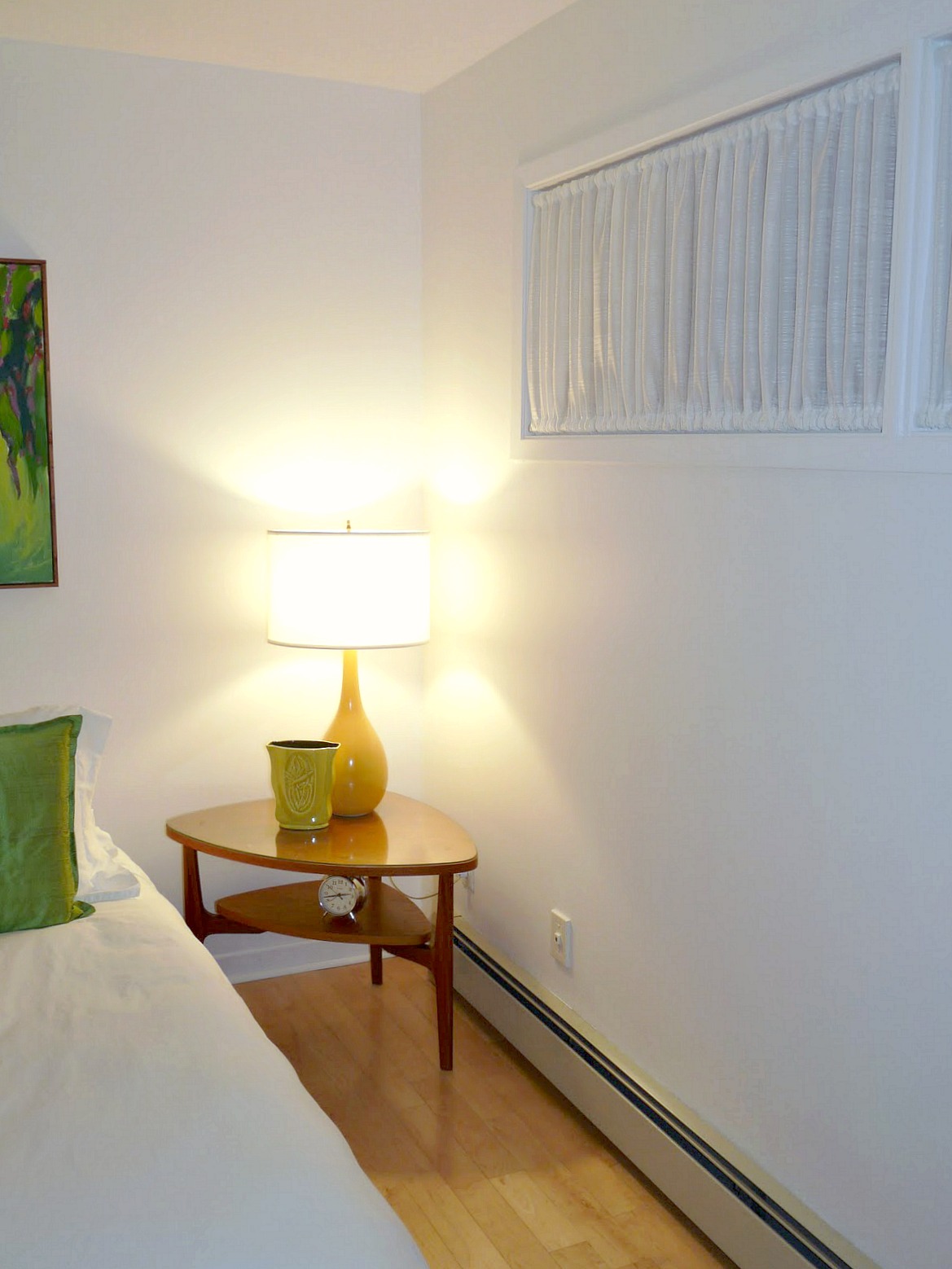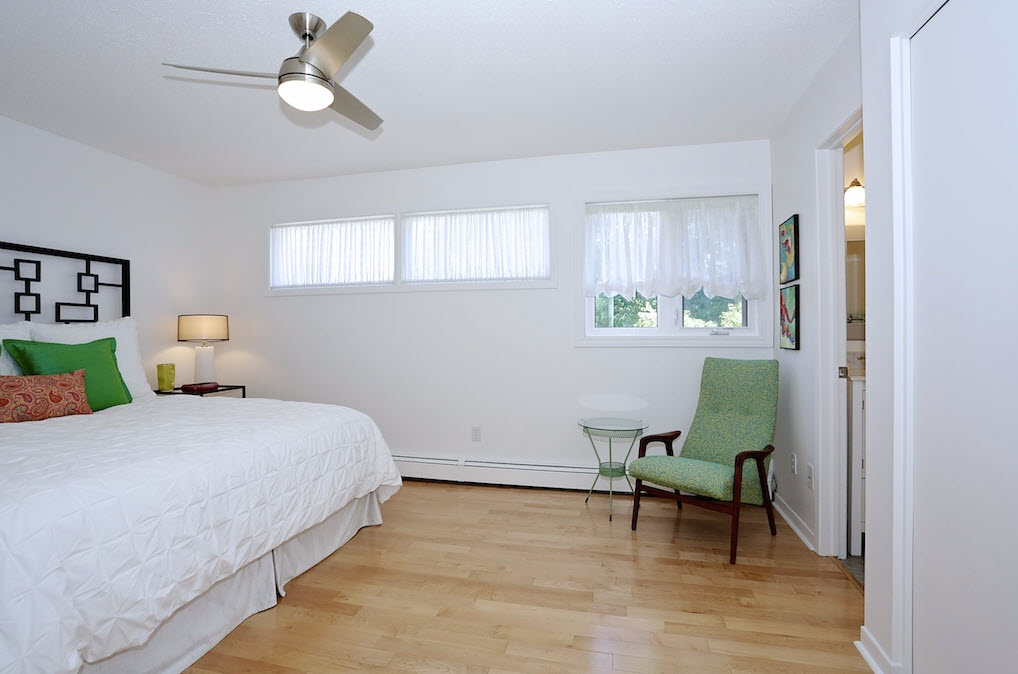 I had a regular window I wanted to create an inexpensive window treatment for, but then I also had some awkward narrow windows I wanted to add some window coverings to as well. The windows are in my guest room which I converted into a little sewing room while my Mom visited recently: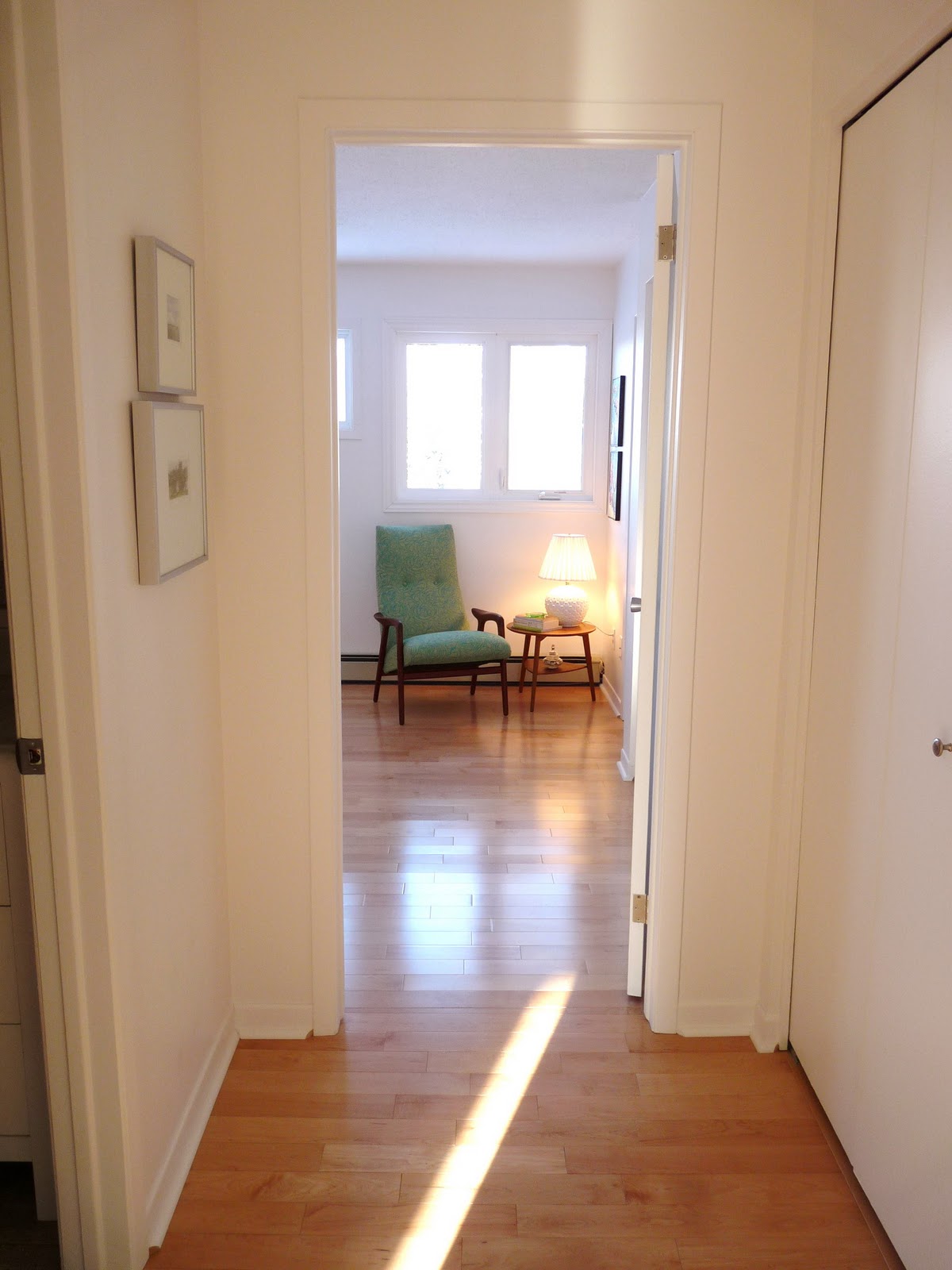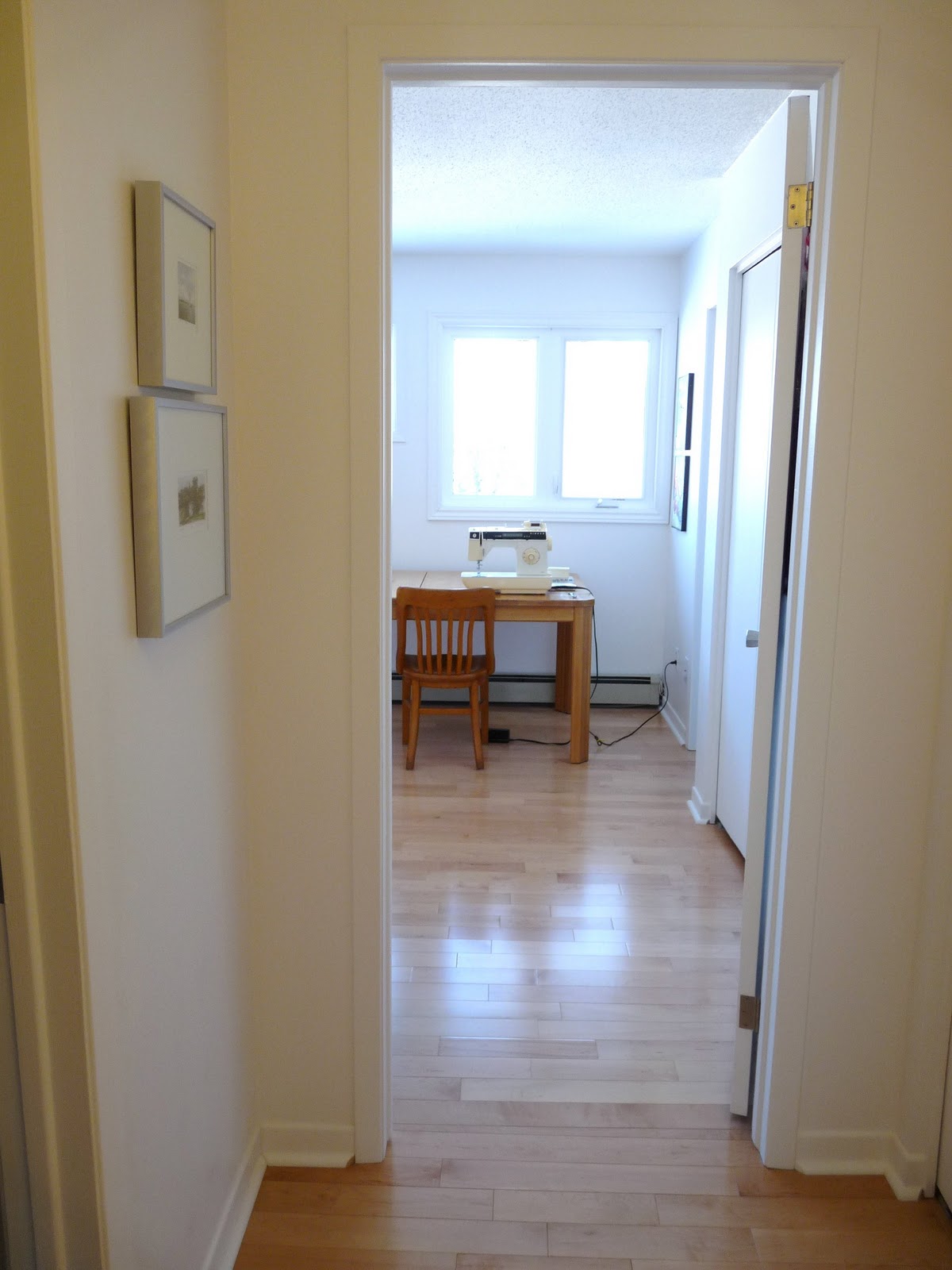 Too obvious? Does this scream, "please drop your bags and start sewing immediately"? I love when my Mom visits because she helps me make major progress on my DIY home decor sewing projects. Plus, the window coverings we made were for the guest bedroom, so she benefits too because now the neighbors can't peer in haha. Here's a look at the windows before:
In the other bedrooms, our DIY curtains were easy: curtain rod, DIY curtain panels, and clip curtain rings:
But that same system wouldn't have looked right with the tiny guest bedroom windows. I considered custom blinds, but, unfortunately, I don't have the budget for that so we tried to emulate that by creating some fitted sheers that are installed inside the window casing for a streamlined look. We chose sheers because they still let light in, but gathering the fabric created a lot of privacy.
How to Make a DIY Window Covering for Awkward Windows:
Basically, these DIY window coverings consist of a horizontal panel of fabric cut to fit the height of the windows, with an extra bit of length to allow for the pockets/hem. Then we sewed a pocket on the top and bottom, sizes appropriately for the tension (aka compression) curtain rods I purchased. I bought two flatter (not so round) sets of rods for each window and they fit just inside the frames. They hold the curtain top and bottom, allowing us to ruche the fabric to create some privacy with the gathers. This fabric was leftover sheer material from the master bedroom, so this was a budget-friendly idea for me.
Just sewing a pocket for a top rod created a more "country kitchen" look than I was after, but it's also an option:
To me, when the curtain is cinched at the bottom also, it looks more polished and custom:
Once my mom sewed the rod pockets, top and bottom, we also hemmed the sides and then fit the curtains into place. The width of the curtain is up to you and dependent on how much ruching you want. You could make these completely tight, with no ruching. Play around with the fabric, but doubling the width of the window is our recommendation.
We did some fiddling and fussing to make sure the fabric was ruched evenly:
Much better! Didn't we do a splendid job on this DIY window covering for awkward windows?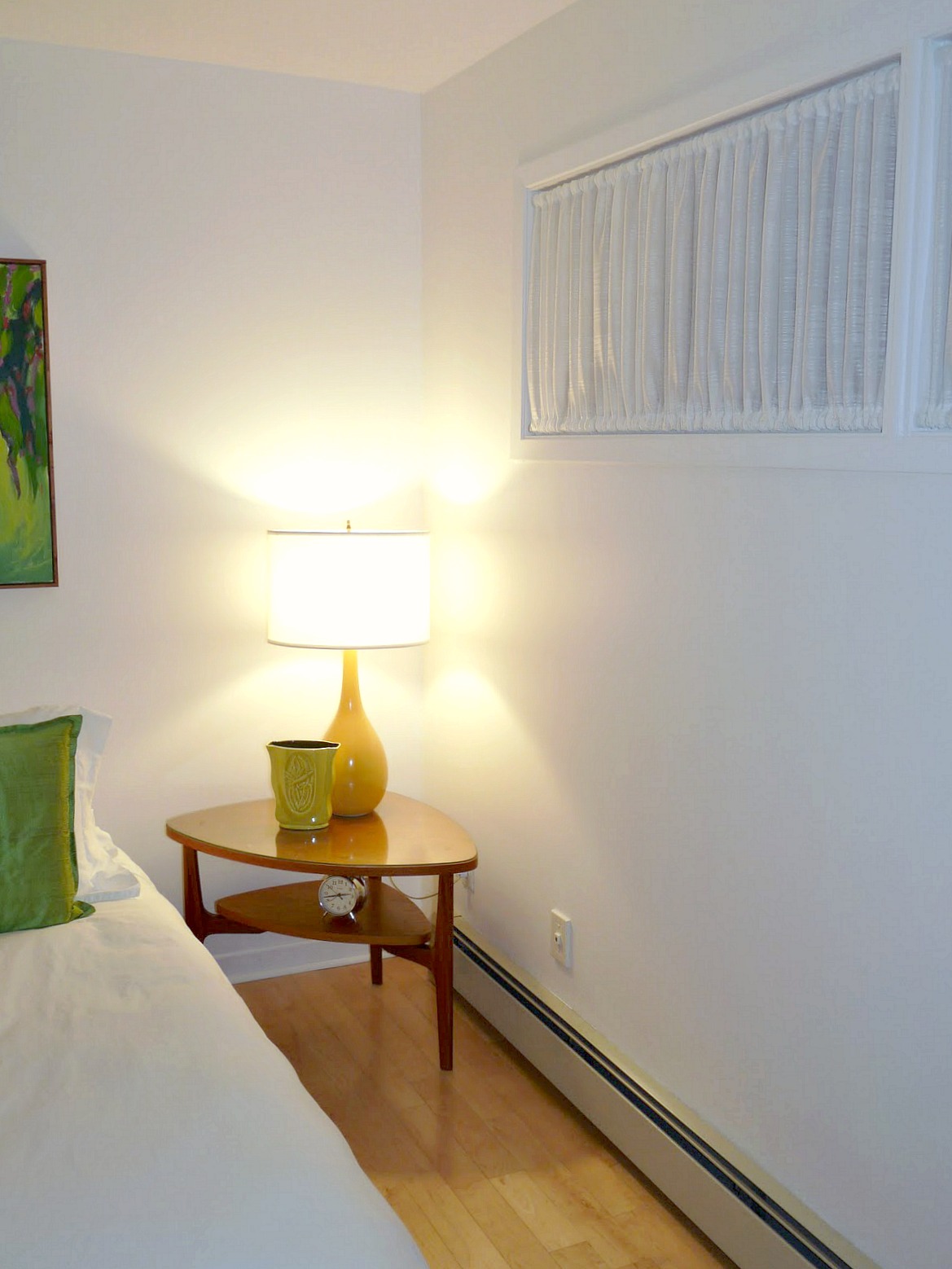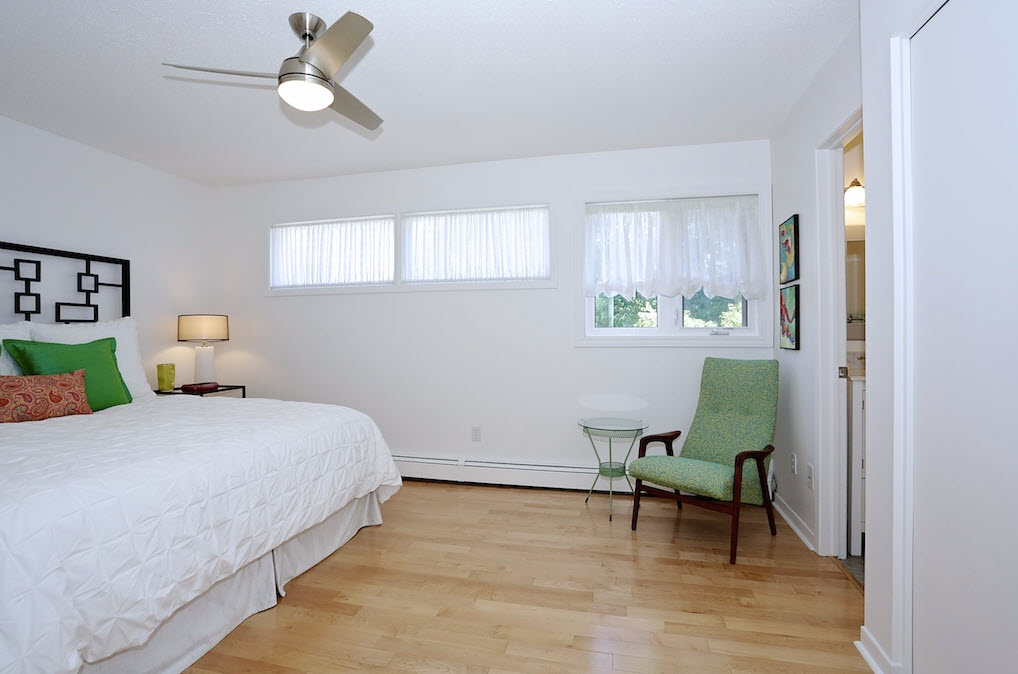 I lowered the exposure on the photos below so you can see the new window coverings in better detail:
I love how these DIY window coverings turned out!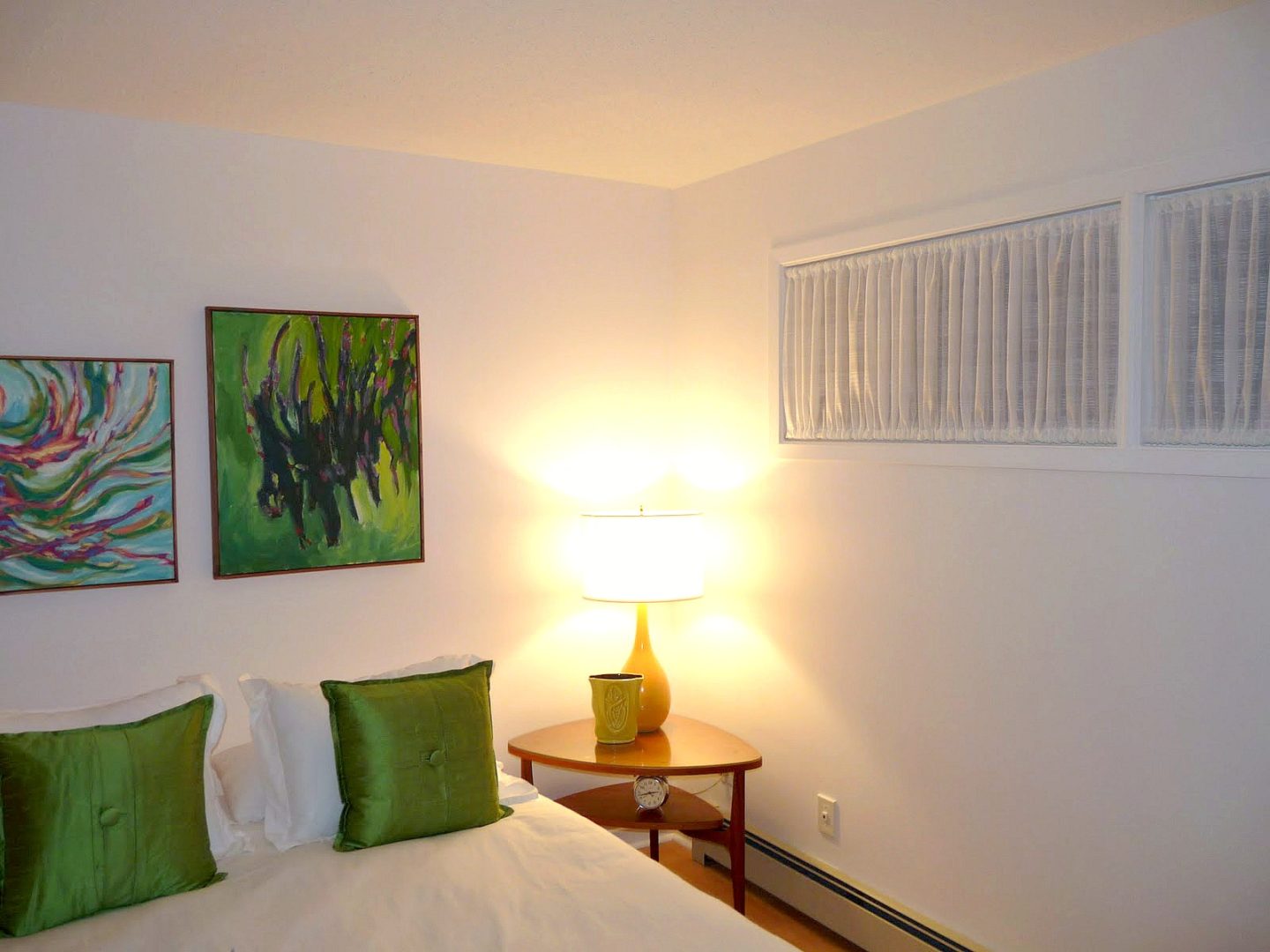 Here's what the window treatments look like from the exterior: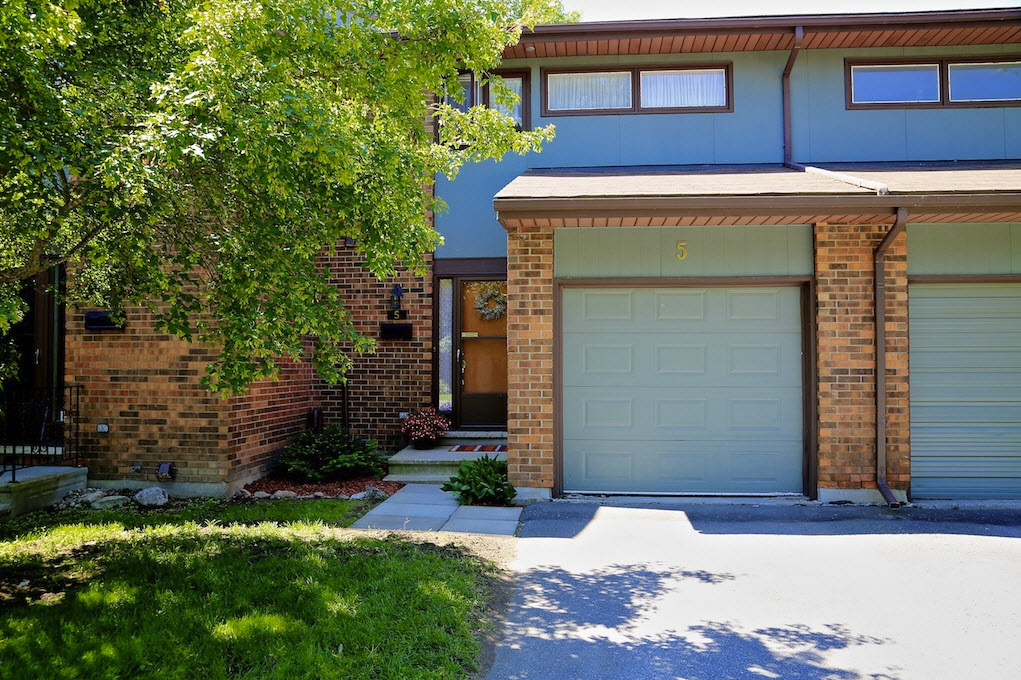 If you have a small, awkward window, hopefully this DIY curtain tutorial helps you – or maybe it will inspire a unique solution of your own!
P.S. Don't Forget to Pin for Later!