If you're wondering how to finish a tile backsplash in a way that hides the raw or cut edges, here's how to finish tile with metal edging. We recently tiled the kitchen backsplash, creating a pretty herringbone pattern using basic subway tiles:
Because we didn't tile the whole wall (and stopped on the outer edges of the room, where the walls end abruptly) I wanted a nice way to finish the tile. We used metal edging – you can see it above the sink in the photo below. You can find this metal edging in tiling shops and home improvement stores and it comes in different sizes and and metal finishes. It's very subtle, you can barely see it, but it just finishes off the tile nicely. I think it makes a DIY tile job look more professional!
We used schluter brand edging, but there are many different brands making a product like this. Installation was super simple. We figured out where our tiling would stop and affixed the edging to the wall using screws. We used a level to make sure the metal edging wasn't wonky.
Then we just tiled up to the edges, ensuring a nice tight meeting. Our edging had a little "lip," for the tile to slide under, so there are no awkward gaps. We used the edging at the top of the tiling, and also the sides. It created a nice "frame" for the pattern.
Here's a prettier photo of where the tile just ends at the doorway opening:
Hopefully this is helpful to anyone figuring out how to finish off tiling!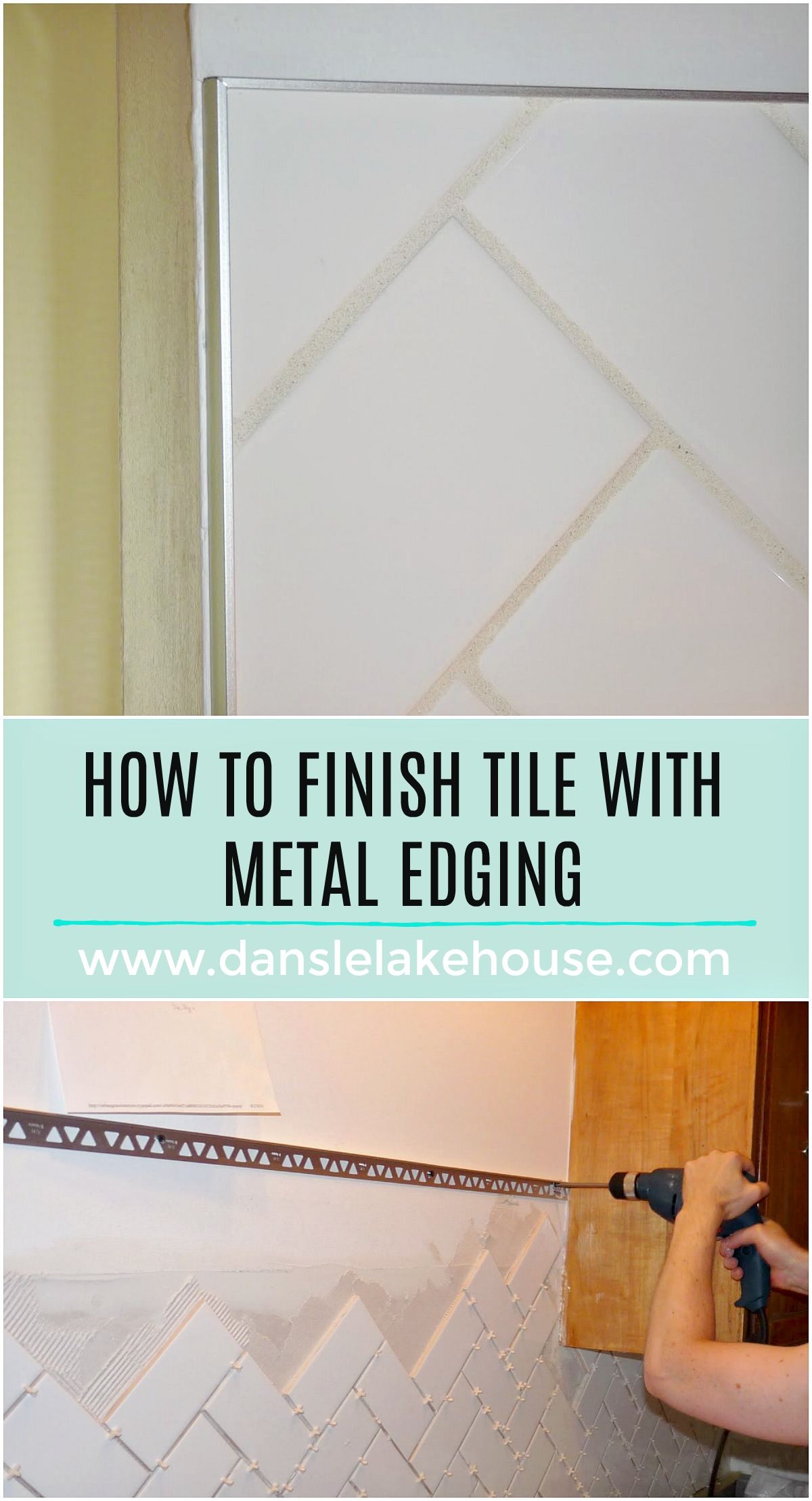 Click here to read about how we re-varnished the cabinet fronts and click here to see more of the tiling process.