The long-awaited velvet chair makeover is done – and it looks incredible! We've been referring to it as "the garbage chair," but that name no longer seems fitting (even if I did pluck it out of a trash heap on the way to a Weezer concert).
Garbage Chair Before:
Garbage Chair After: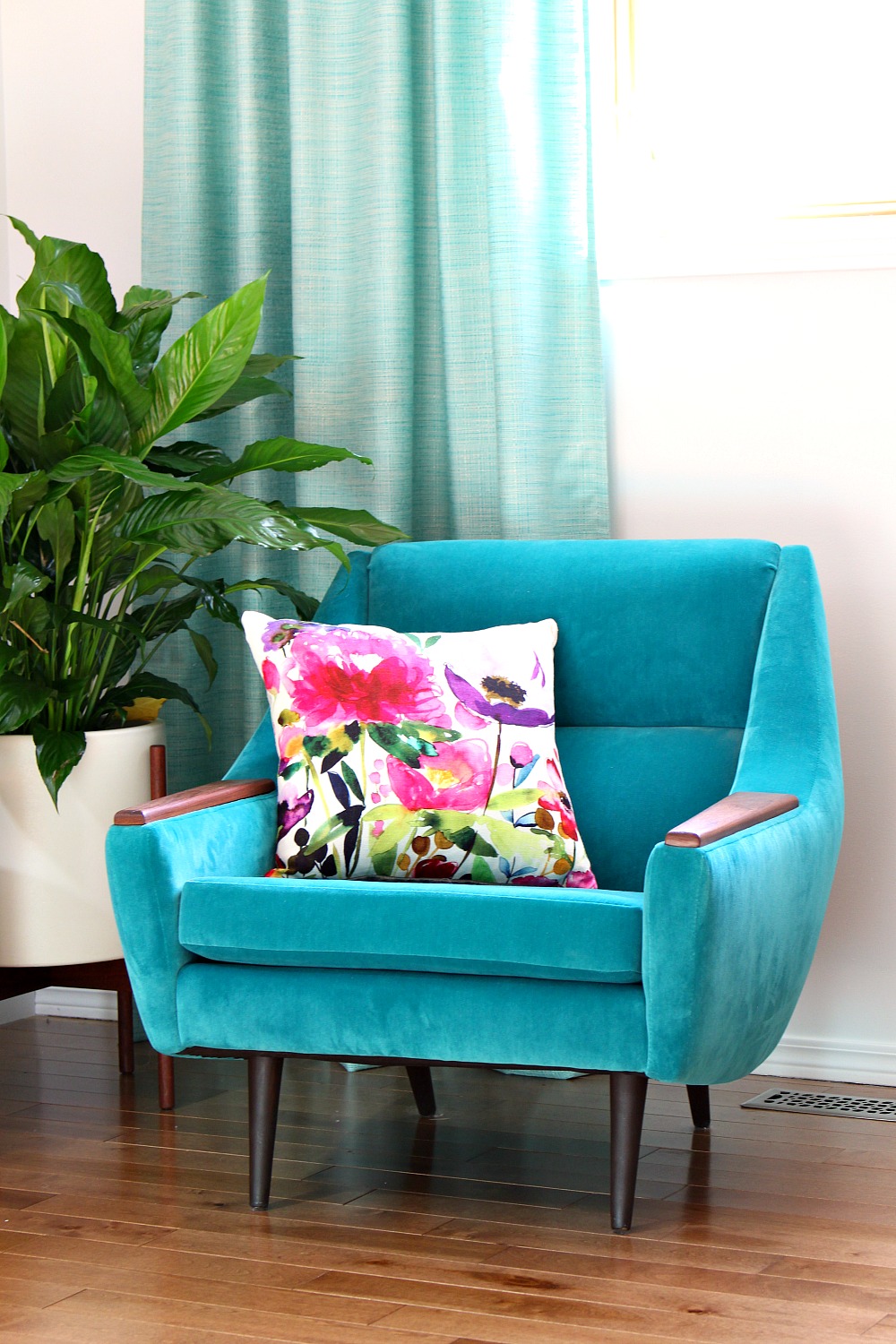 I have tried my best, but I just cannot capture the richness and intensity – or even the accurate colour – of the velvet in photos. (UPDATE 2022: I have updated this post with new and better photos). I love the shade of teal velvet so much – it will really pop against the crisp white walls and the soon-to-be charcoal grey fireplace (we successfully convinced Hubby to paint it!).
Where Did I Get it Upholstered?
Kessels Upholstering did a beautiful job re-upholstering it. Every seam is perfectly placed and the removable seat cushion has velvet on both sides, and a zipper as well, just in case someone gestures a little too wildly with a glass of red wine. This chair needed a professional makeover to look right – it required some repairs to the springs and, of course, all new foam. We saved some money refinishing the arms and legs ourselves (and the chair itself, of course, was free).
More importantly, it was the style-savvy staff at Kessels who convinced me to consider velvet in the first place. I have found their help to be absolutely key when it comes to tackling upholstery projects – they always, always help me find the perfect fabric. They have just been my go-to for DIY upholstery and professional makeover projects for years. The houndstooth fabric for the vintage teak kitchen chairs was from there, and I trusted them to tackle the the minty chair makeover, pictured below.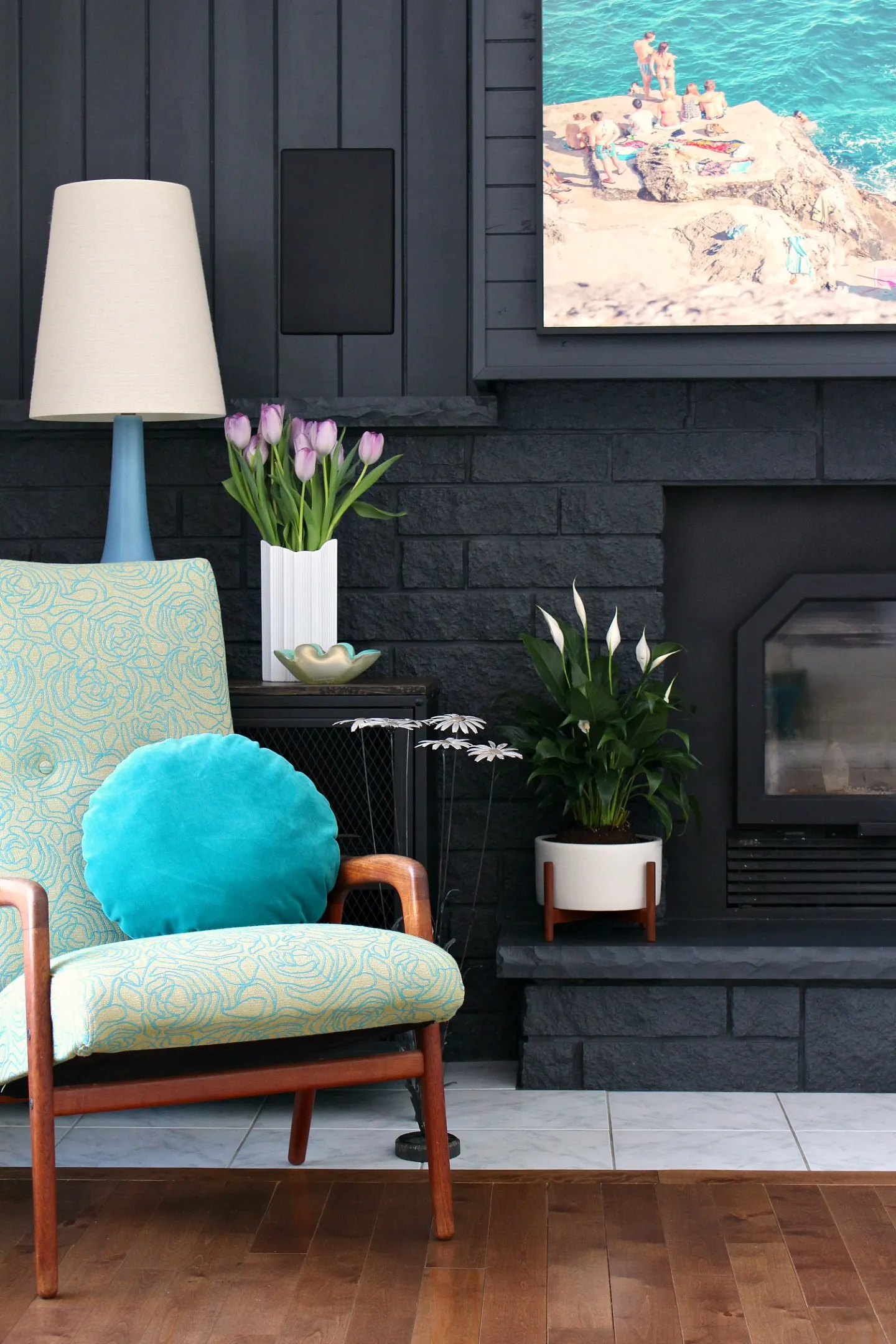 How Much Did Professional Upholstery Cost?
We paid just over $600 for the labour, and I think it was worth it. Prices will vary based on where you live, and what kind of fabric you choose.
UPDATE 2022: I have owned this chair now for almost a decade and it was definitely worth the cost, to me. I found this chair in the trash in the city where we were living when we had already decided to move. So it always reminds me of that summer – it was like a parting gift from the city we loved so much. Plus I was able to create something totally custom, so it has continued to live beautifully in my home all these years. I've never tired of it and, as trends have come and gone, I've never once thought about getting rid of it. The quality of vintage furniture is usually very solid, so this chair could probably be enjoyed for many more decades.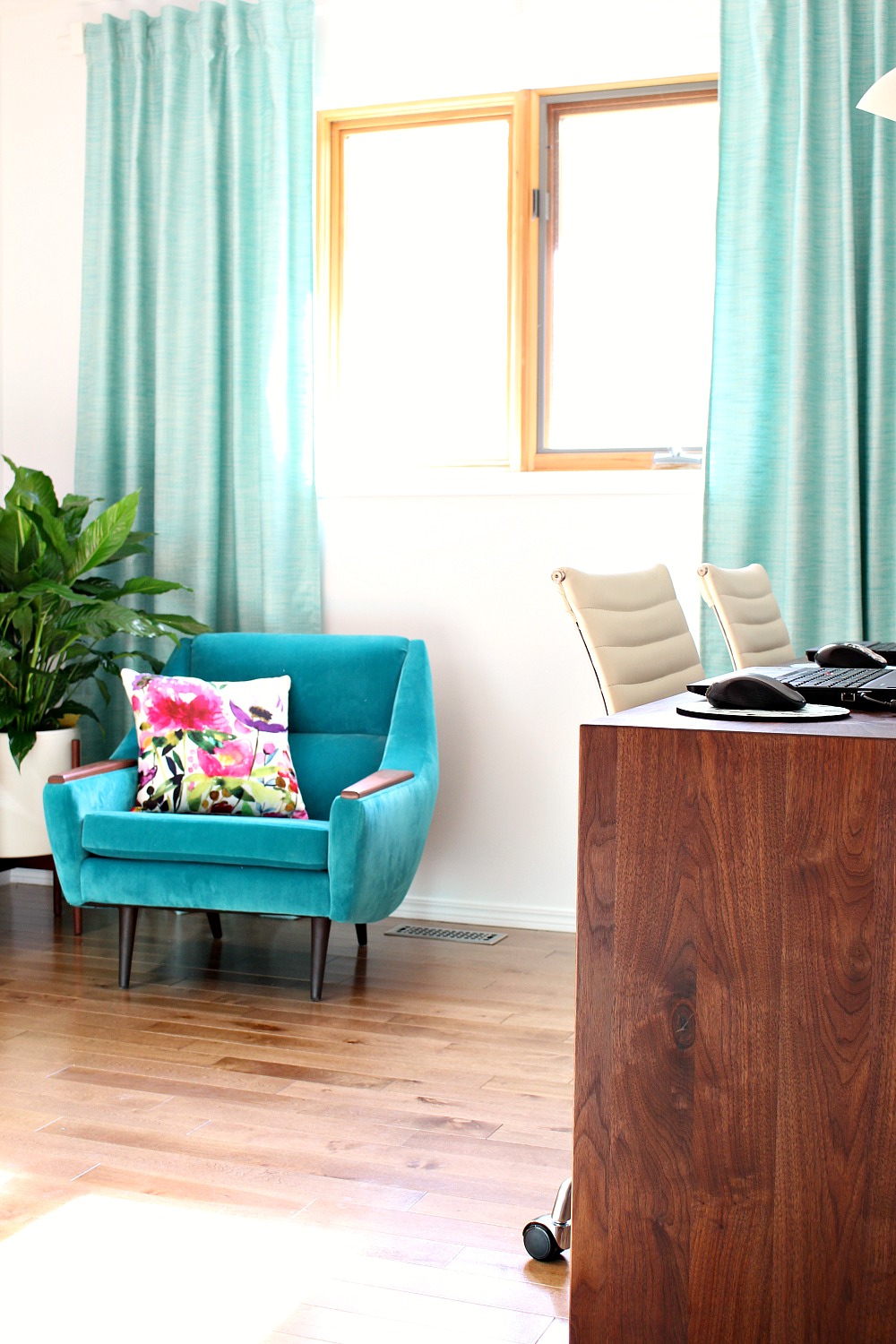 What is the Manufacturer of the Fabric?
The fabric I chose for this project is Elite Textile Renaissance, the colour is 760. You can read more about the process of choosing the velvet here – and find my tips for choosing upholstery fabric here.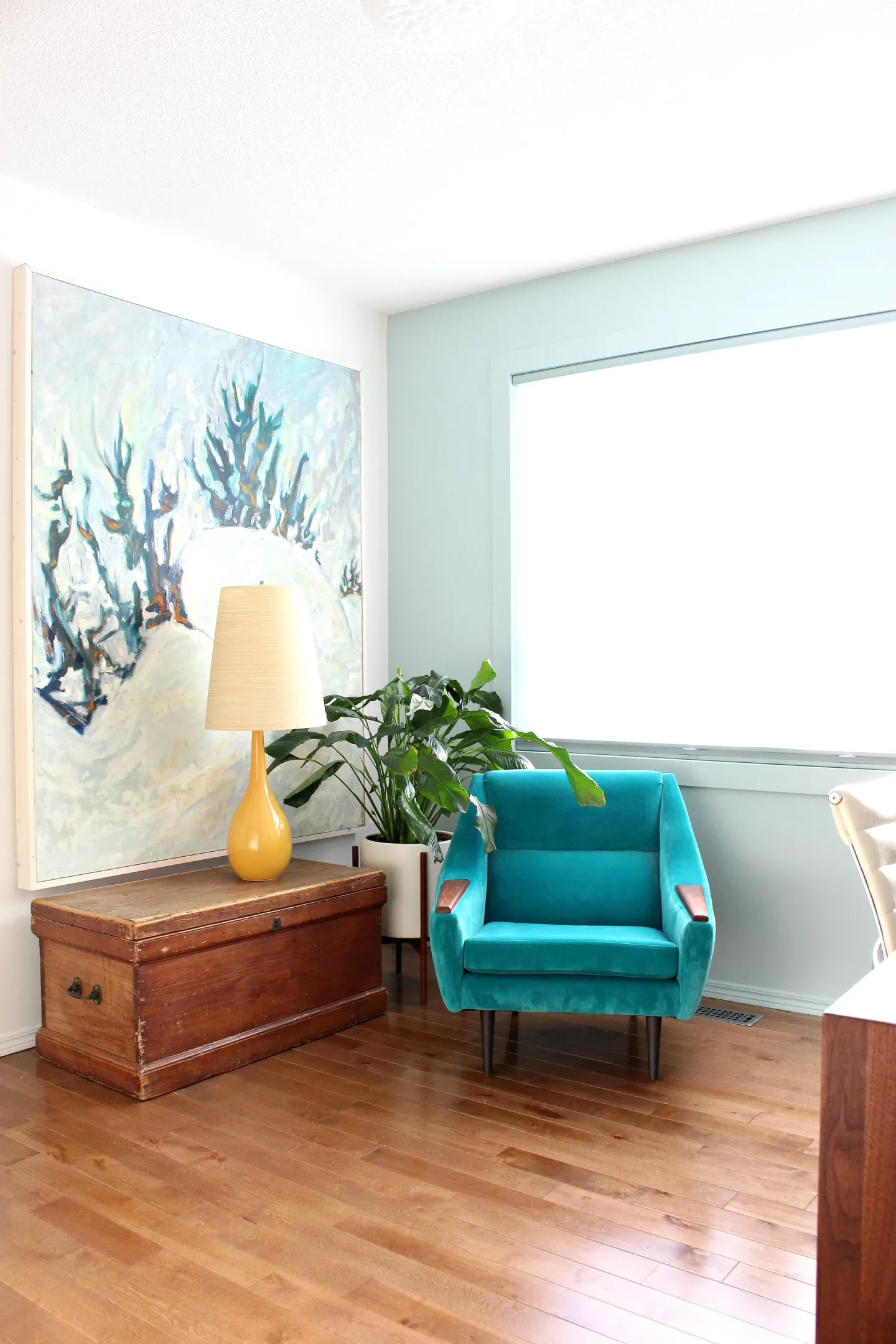 How Did I Restore the Arms & Legs?
You can read all about my experience refinishing the arms and legs in this post.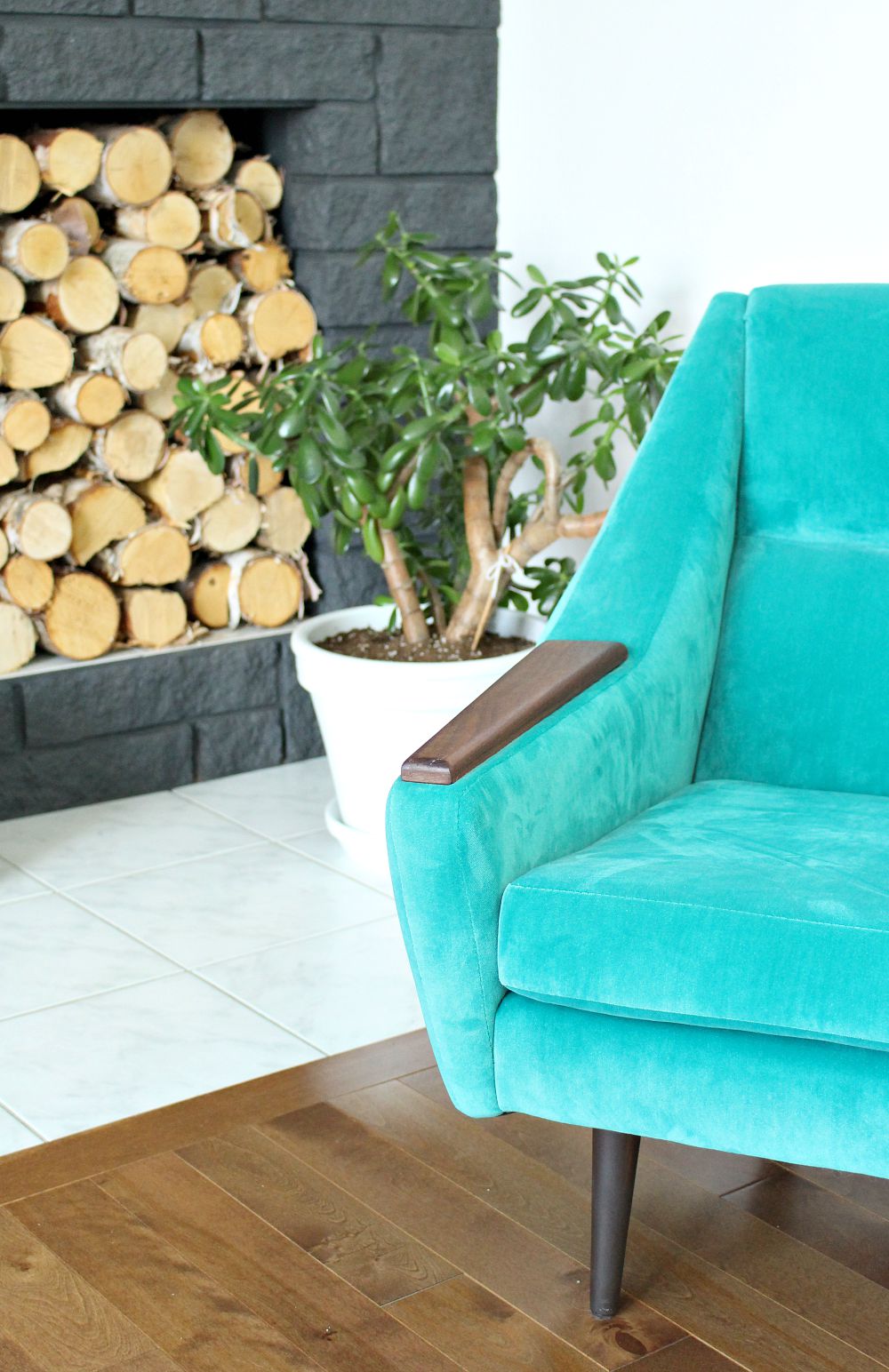 How Had the Chair Withstood Wear & Tear?
Here's an update, from 2020: this chair still looks stunning! It eventually migrated from the living room to the office, which it sees casual, but surprisingly regular, use. It still looks brand new, although the legs could probably use a touch up – having been bashed a lot by various vacuum cleaners over the year, lol.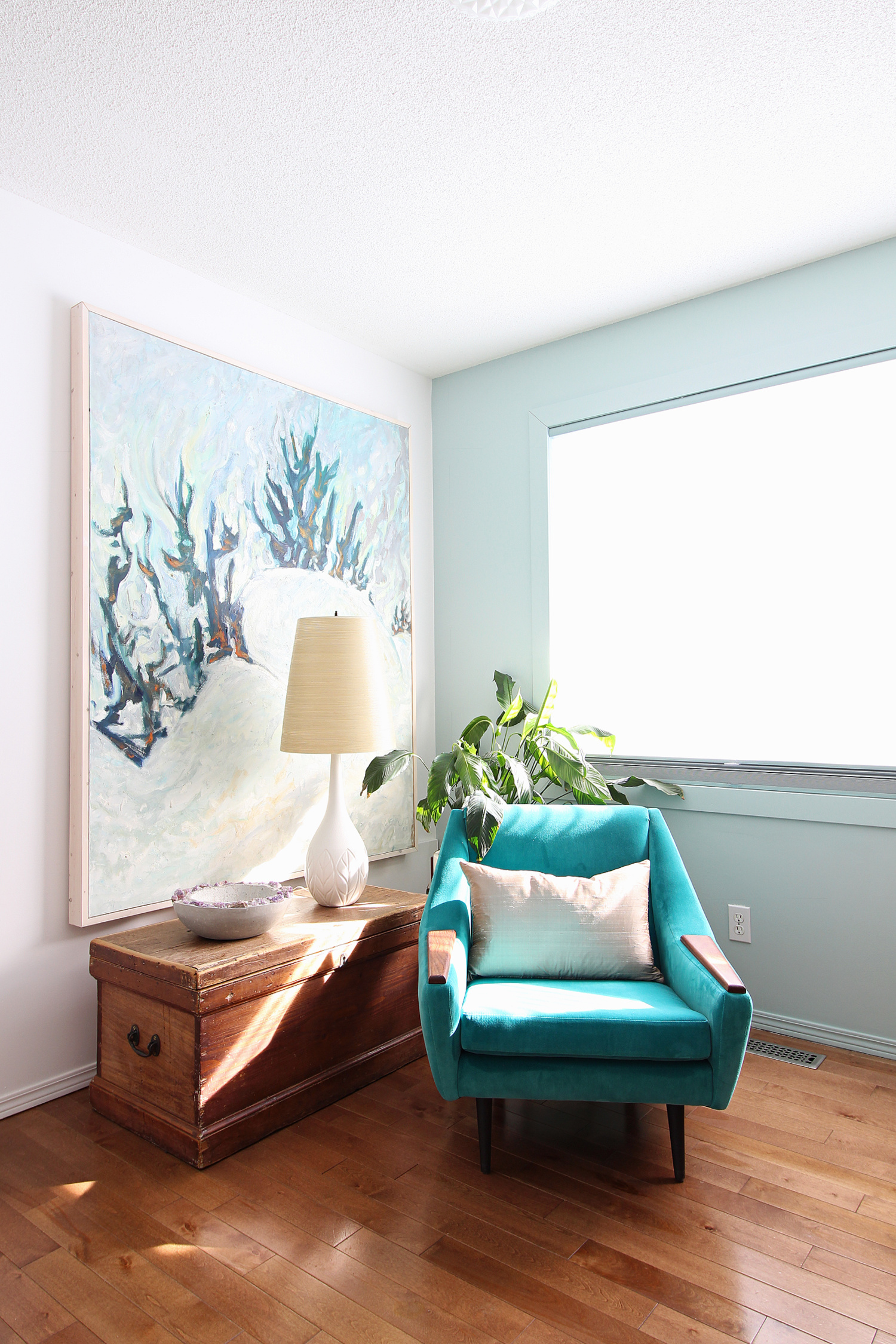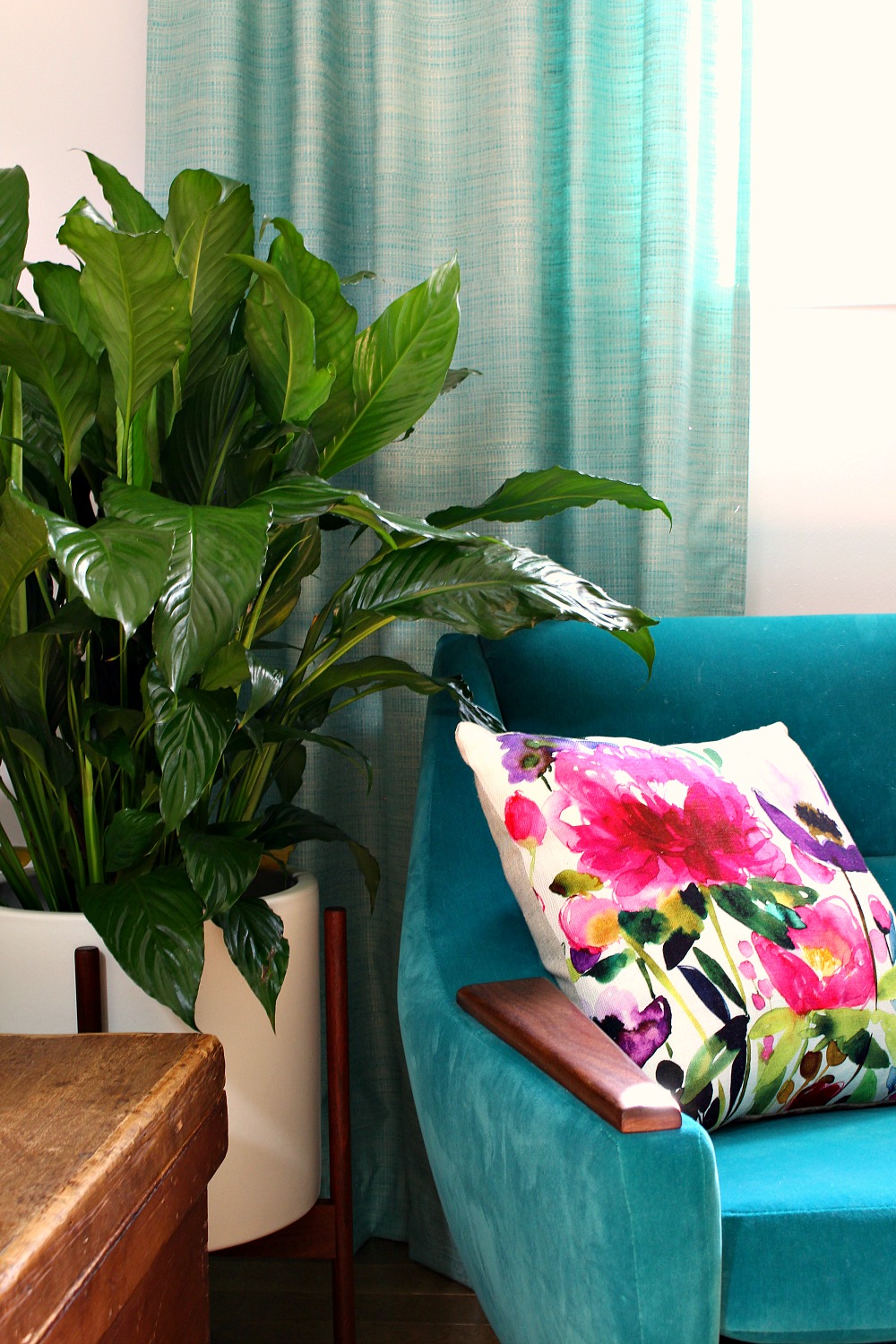 P.S. Don't Forget to Pin for Later!