I'm so happy that many of you found my post with honest thoughts on kitchen open shelving useful. Since then, I've rearranged my open kitchen shelves many times, so today I wanted to share some tips and inspiration for styling and using kitchen open shelving. Basically share some ideas for how to style open shelving in the kitchen so it's functional and beautiful. In addition to worries about keeping open shelves clean, a major obstacle to opting for open shelving seems to be concern for showing off less attractive kitchen wares. It's definitely a bit of a challenge to organize open shelves so that they're functional and also attractive. In the beginning of my open shelf journey, I literally just displayed totally matching turquoise, white and clear glass. All of my dinnerware was white, and I collected vintage turquoise Pyrex and glassware. I loved the cohesiveness, but I was criticised for it, lol.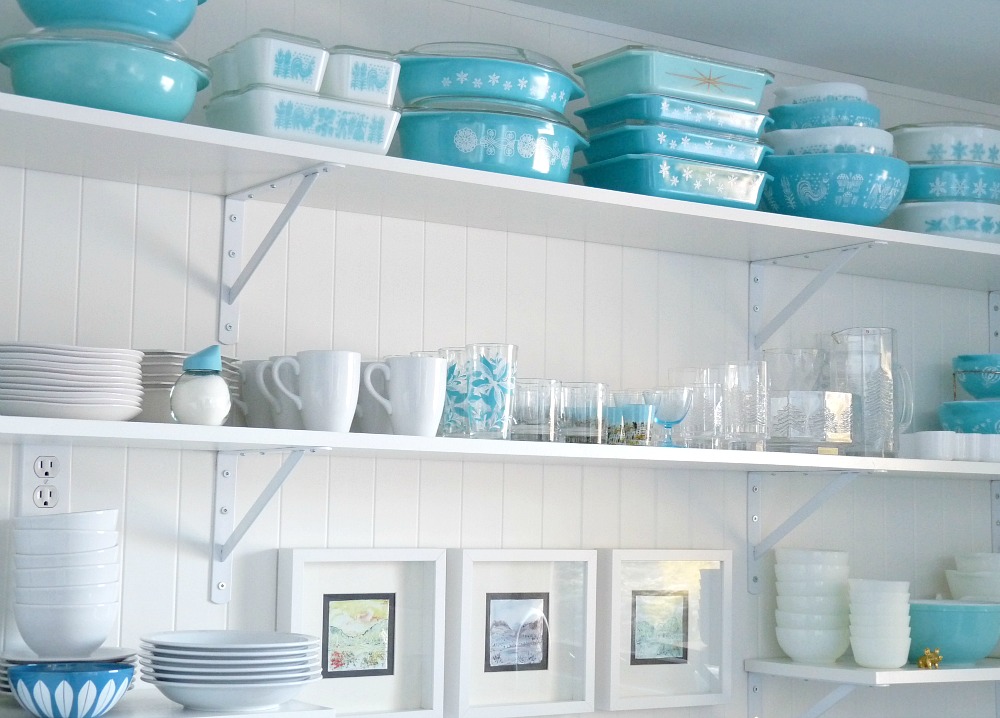 Later on, I loosened up and added some wood tones and more relaxed mixing and matching: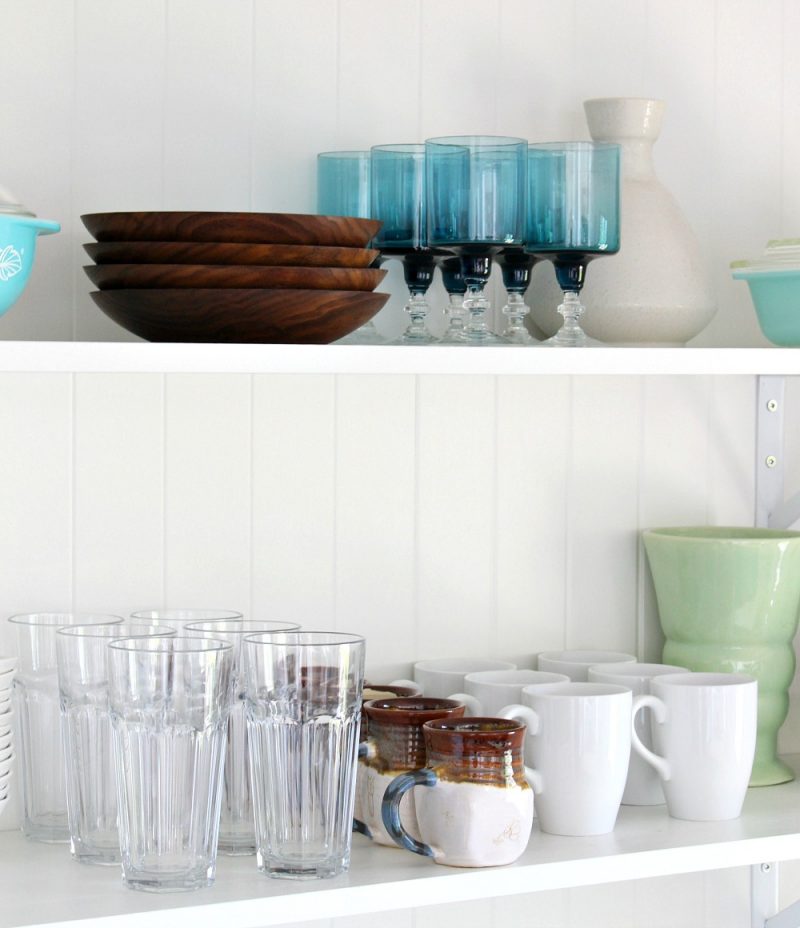 Eventually my open shelving was featured in Better Homes & Gardens magazine – and hardly anything was changed on my shelves (just a few things were switched because they didn't photograph well) – so I must have done something right, haha!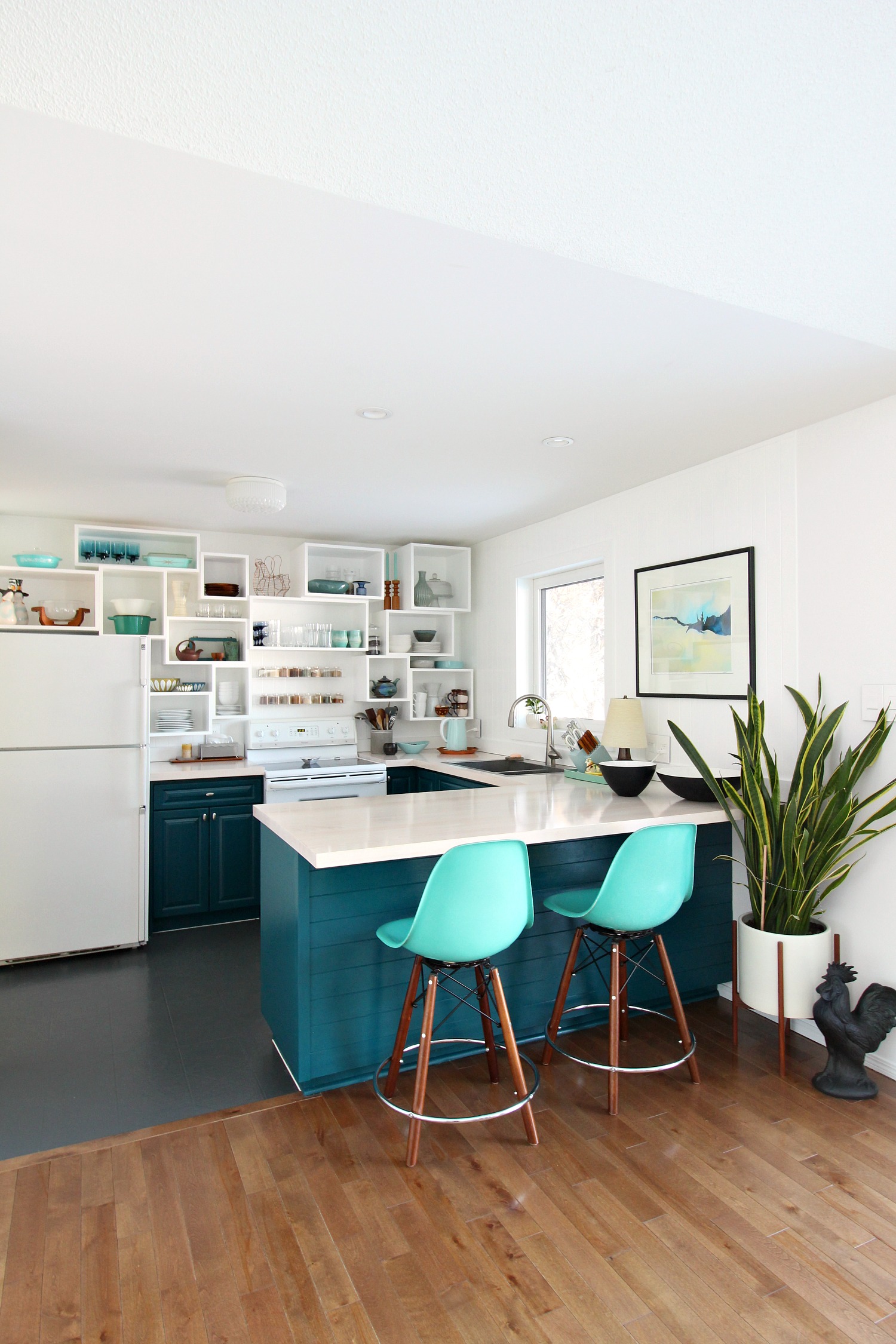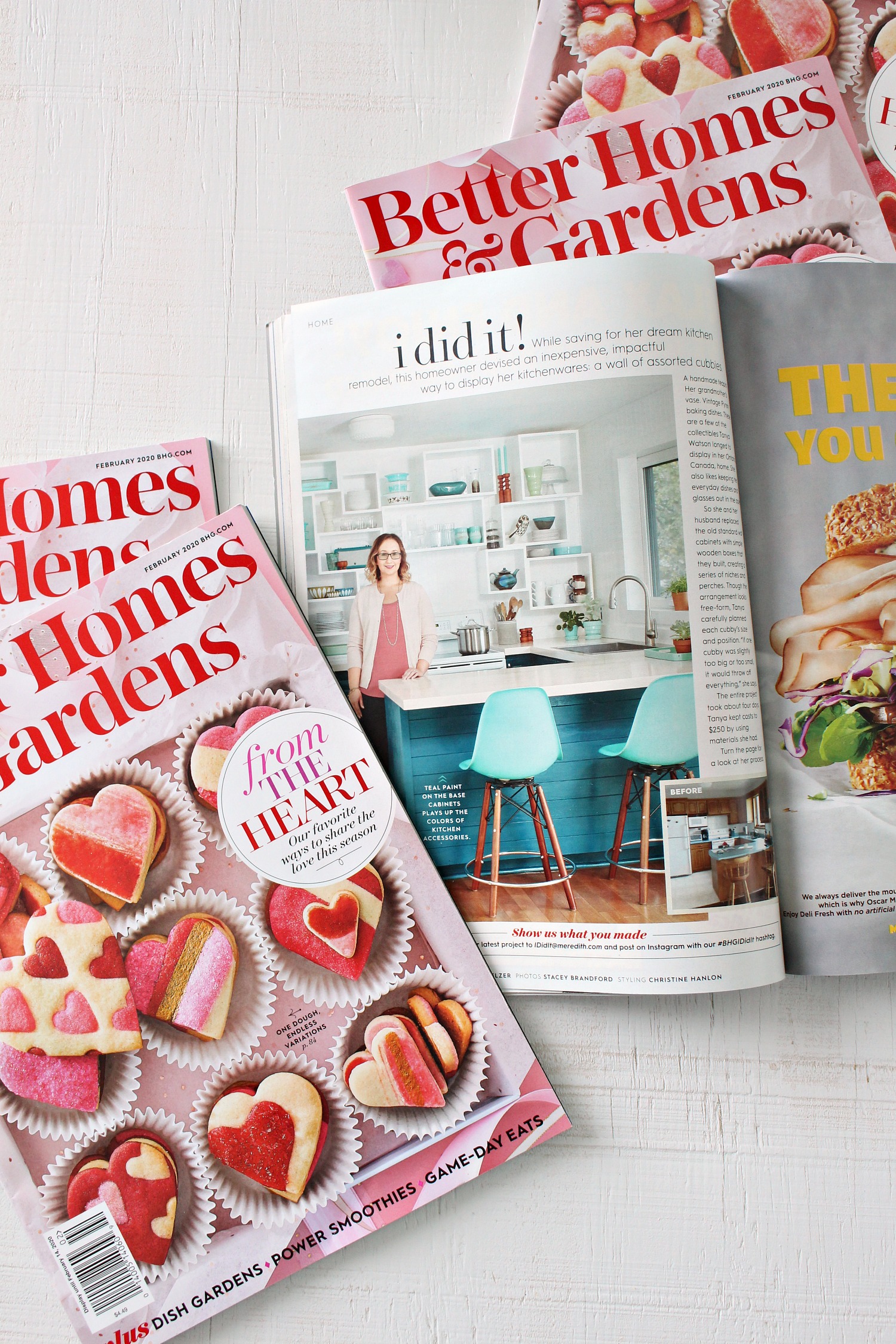 These tips I'm sharing are just meant to help – not shame anyone into buying or hiding any kitchen ware! By all means, put whatever you want on your kitchen shelves! But if you'd like it to look more like what you see in the magazines, here's some tips to help and enjoy the process. This is also what worked for me – as a household of two, I didn't need a ton of plates and glasses, so I had room to also display entertaining stuff, like candles and vases. I also love thrifting pretty things to use every day, like pottery bowls, vintage Pyrex, mid-century walnut pieces, and retro glassware. So I enjoyed the task of finding pretty things to use and also display.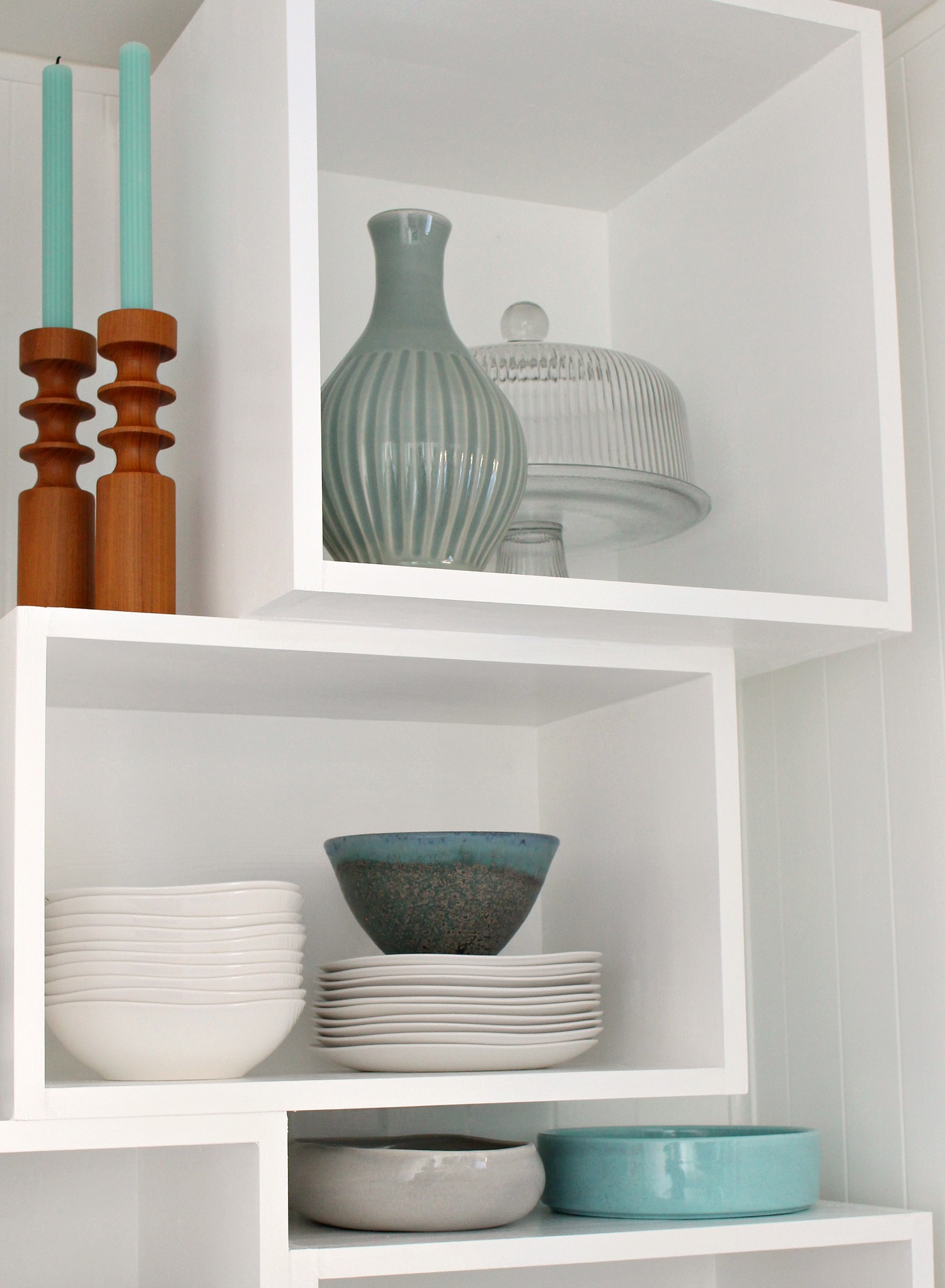 How to Make Kitchen Open Shelving Look Stylish (But Stay Functional):
Collect matching or complementary dishware to use (like vintage like Jadeite or Pyrex)
Not into vintage? Buy simple and inexpensive all white dishware to keep things looking uniform
Thrift pretty pottery bowls and mugs to add interest to all white dishware
Keep even numbers of glassware and mugs (I just put any spares in a cabinet in the basement)
Line up mugs and glasses to make even a mismatched collection feel orderly
Repeat certain elements (like wood tones, metal tones, or colors) to enhance the cohesiveness
Decant food into glass canisters – even mason jars – to keep messy packaging from ruining the look (bonus: keeps food fresher!)