Styling a narrow mantle for the holidays is so tricky because there's not a lot of space to create a fun, layered look but I've got a cute idea for anyone struggling with a tiny mantle – plus I've got a tutorial for how to dye bottle brush trees. My mantle is super narrow and has two unsightly vents that impede any efforts to make it look good, which is why I normally "style" it with a collection of rocks and call it a day! But I knew this would be a perfect excuse to go crazy with DIY dyed bottle brush trees, which are small enough to spruce up (see what I did there?) even the skimpiest mantle.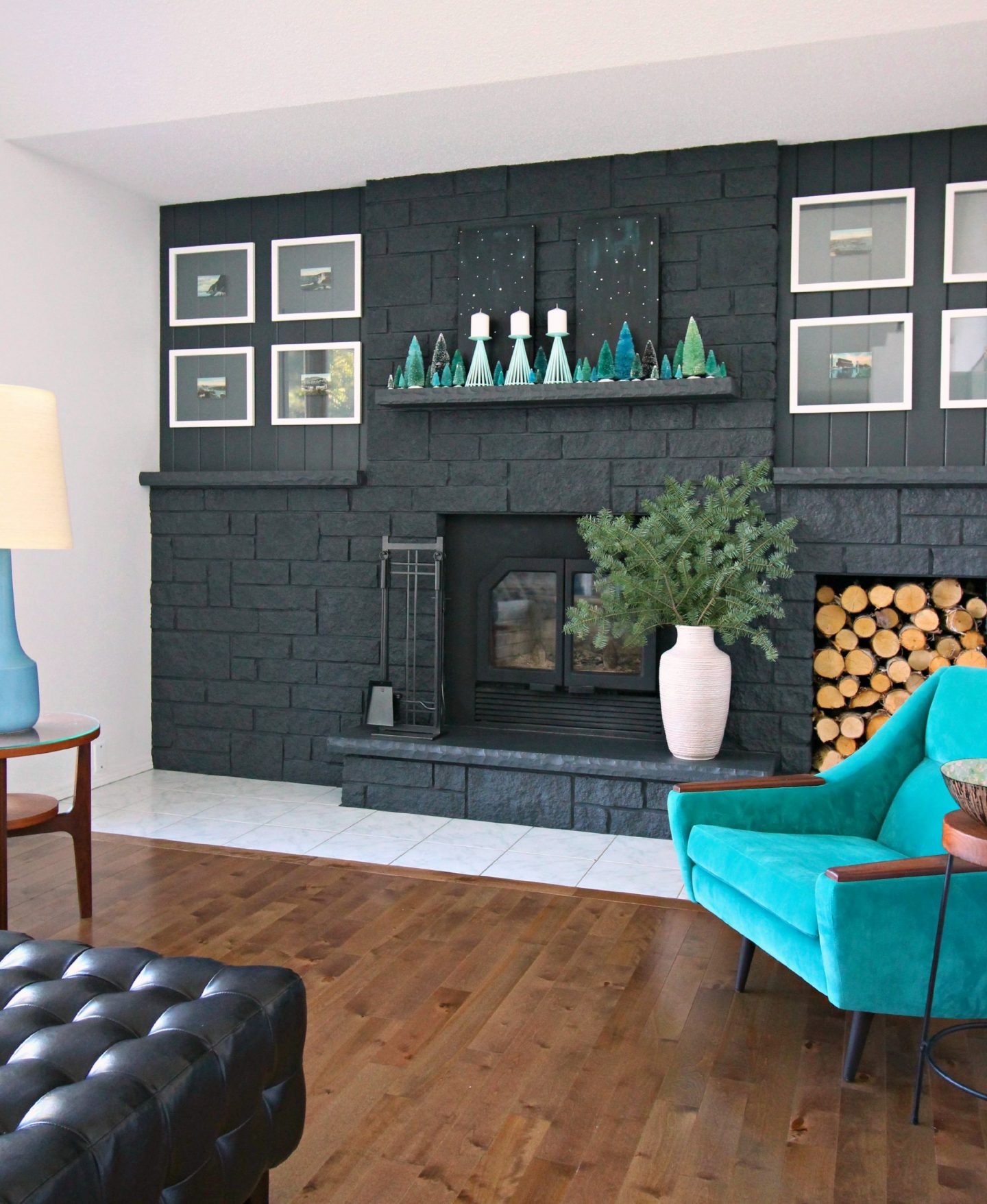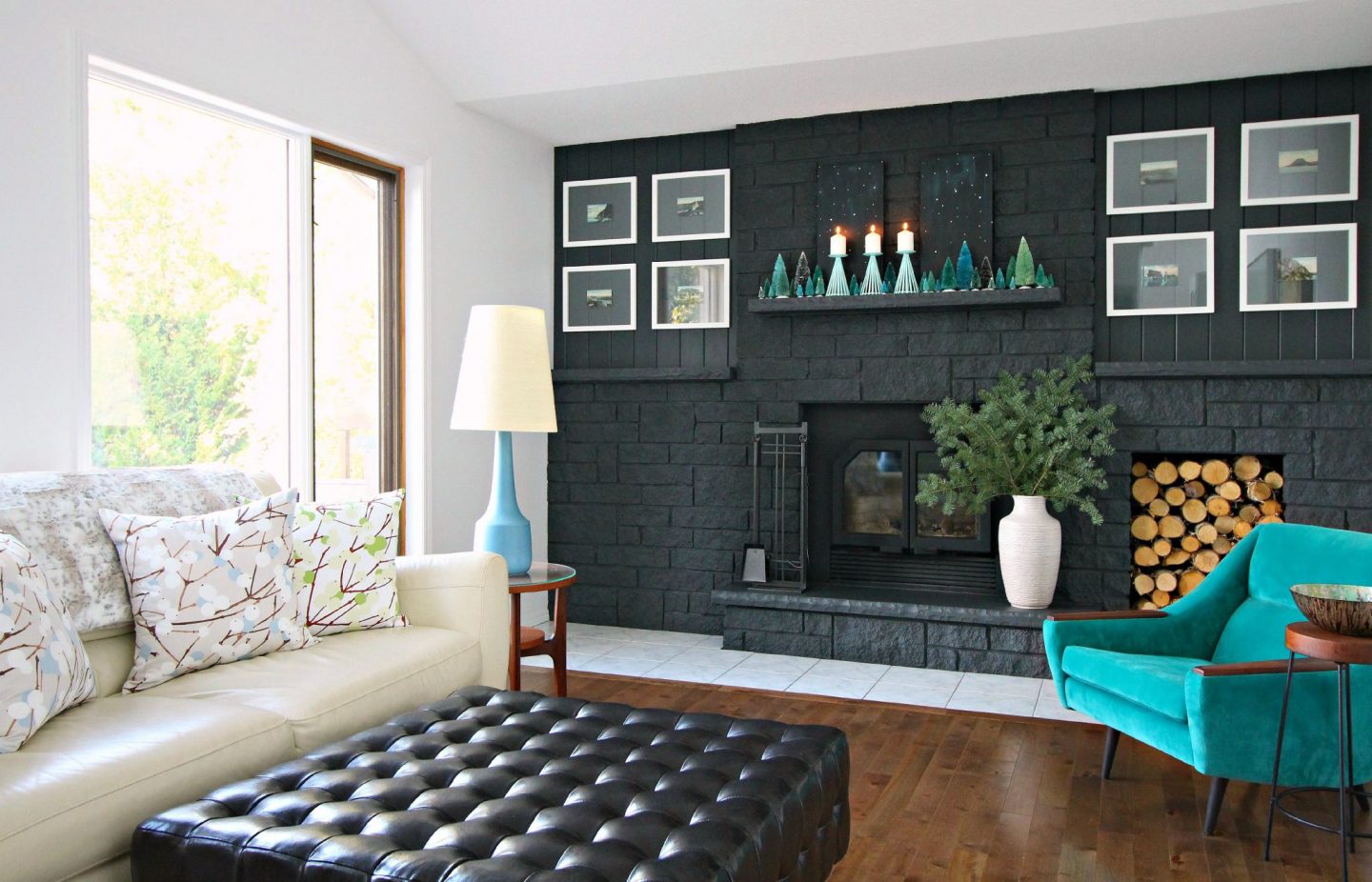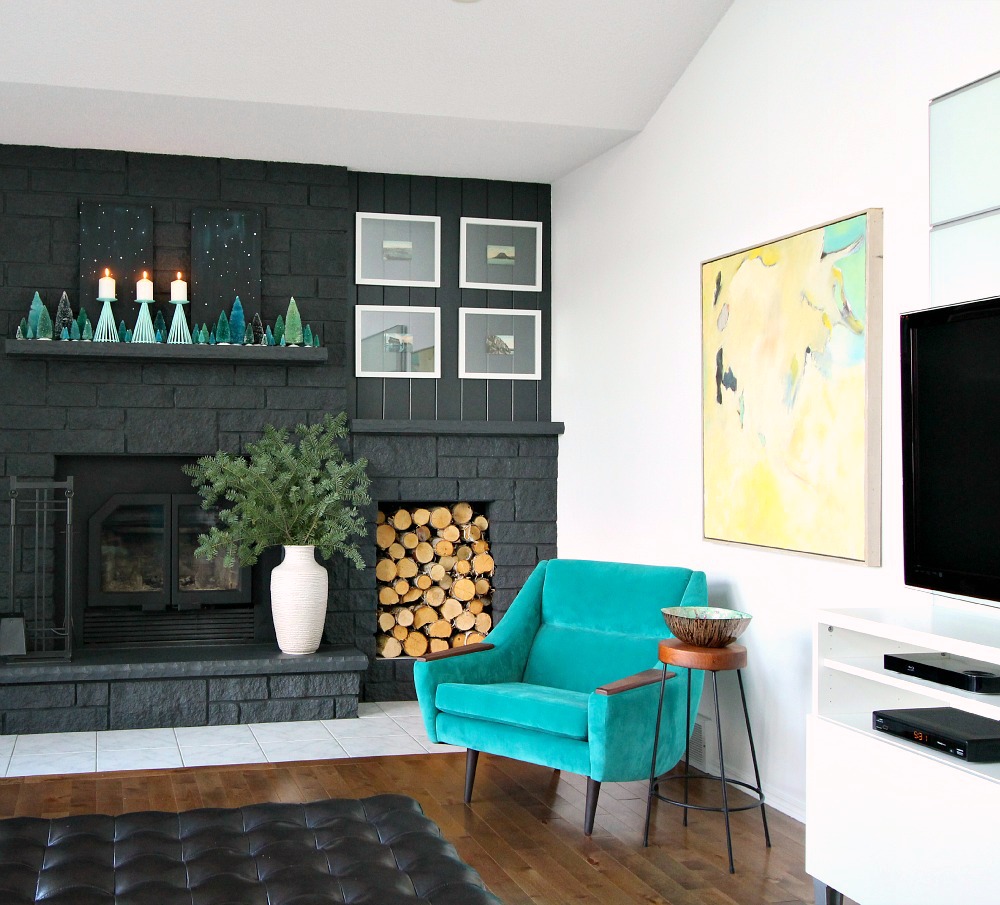 I bleached and dyed most of the bottle brush trees various shades of mint and teal, but I left a few of the trees green. I also clipped some real evergreen branches and arranged them in my huge West German pottery floor vase on my hearth, which was a way to add something impactful even though my mantle is narrow.
Obviously the cutest part of my holiday mantle decor is the bottle brush trees! Keep reading for my tutorial for how to bleach and how to dye bottle brush trees.
Supplies:
How to bleach + dye bottle brush trees
*I ordered the plain bottle brush trees but was accidentally mailed the snow-covered ones, with no time to return them. The bleach removed the "snow" from some, but not all of the trees. If you try this, definitely
get the plain bottle brush trees – which is what I linked to. I have heard good things about the Tim Holz bottle brush trees, which already come bleached with a pretty wood base, but I liked having variety in the sizes.
My packages of Lemax trees were a little rough around the edges. I didn't worry about re-shaping them until after the bleaching and dyeing, but I did do a lot of trimming because mine had some rogue branches:
Once I was done fussing, I put on my rubber gloves and grubby clothes and poured some bleach into a small container and started dunking my trees in, one at a time, until all of the colour was removed. Eventually the bleach would get sludgey and murky, so I'd dump it and start fresh. Some people dilute the bleach, but full strength worked better for me. After bleaching, I gave each tree a rinse and set it aside.
Now for the fun part: how to dye bottle brush trees! I mixed up two buckets of concentrated Rit dye, using only about half the water recommended by the manufacturer. I dunked a tree and set it aside to dry upright (with a towel to protect the surface from dye) – no rinsing required. Then I dunked another tree in the dye mix, but let it soak for a few minutes, then removed and let dry. I played around with each tree, letting each one absorb the dye for a different period of time. Sometimes I dunked a tree in both dye mixes. Near the end, I mixed the two dyes together and kept dunking trees. I only used two colours of dye, but ended up with a lot of variety with this method.
I spent a couple of hours bleaching and dyeing these trees, and sequestered myself in the laundry room because it did make a bit of a mess. When all of the trees were dyed and dried (over night), I brushed them with a stiff bristle brush to restore any wonky branches to their proper shape. Unfortunately, some of the ones that arrived really smooshed never bounced back, but once they're on the mantle in a grouping, they look fine.
I love the vintage feel of the pastel hues – and how they really pop against my dark grey fireplace.
The candle holders are a thrift store find, which I cleaned, lightly sanded and spray painted a cheery mint. They have the same shape as the trees, so I thought they would be a perfect way to add some height and interest – plus the mantle looks so cozy when the candles are lit!
Behind the trees are two DIY painted "skies," inspired by the moonlit look of my teal bottle brush trees. I grabbed two scraps of wood from my wood pile and painted them black and teal, to mimic the Northern Lights we see over the lake. I added specks of white acrylic paint to look like stars – or falling snow. These paintings hide the vents successfully, but they also add some drama to my mantle decor.
Last year my light up celebrate sign hid the vents, so this is clearly going to be an annual challenge!
I love this holiday look for a narrow mantle and learning how to dye bottle brush trees was so fun and easy!