In my quest to create reduced sugar or sugar-free desserts and snacks – you know, when I'm not inhaling pumpkin spice s'mores – I stumbled across the wild and wonderful world of homemade gummy candies with NO added sugar! Did you know you can make your own gummy candy and keep it as sugar-free as you want? Look at the adorable, gold-dusted gemstone shapes gummies I made: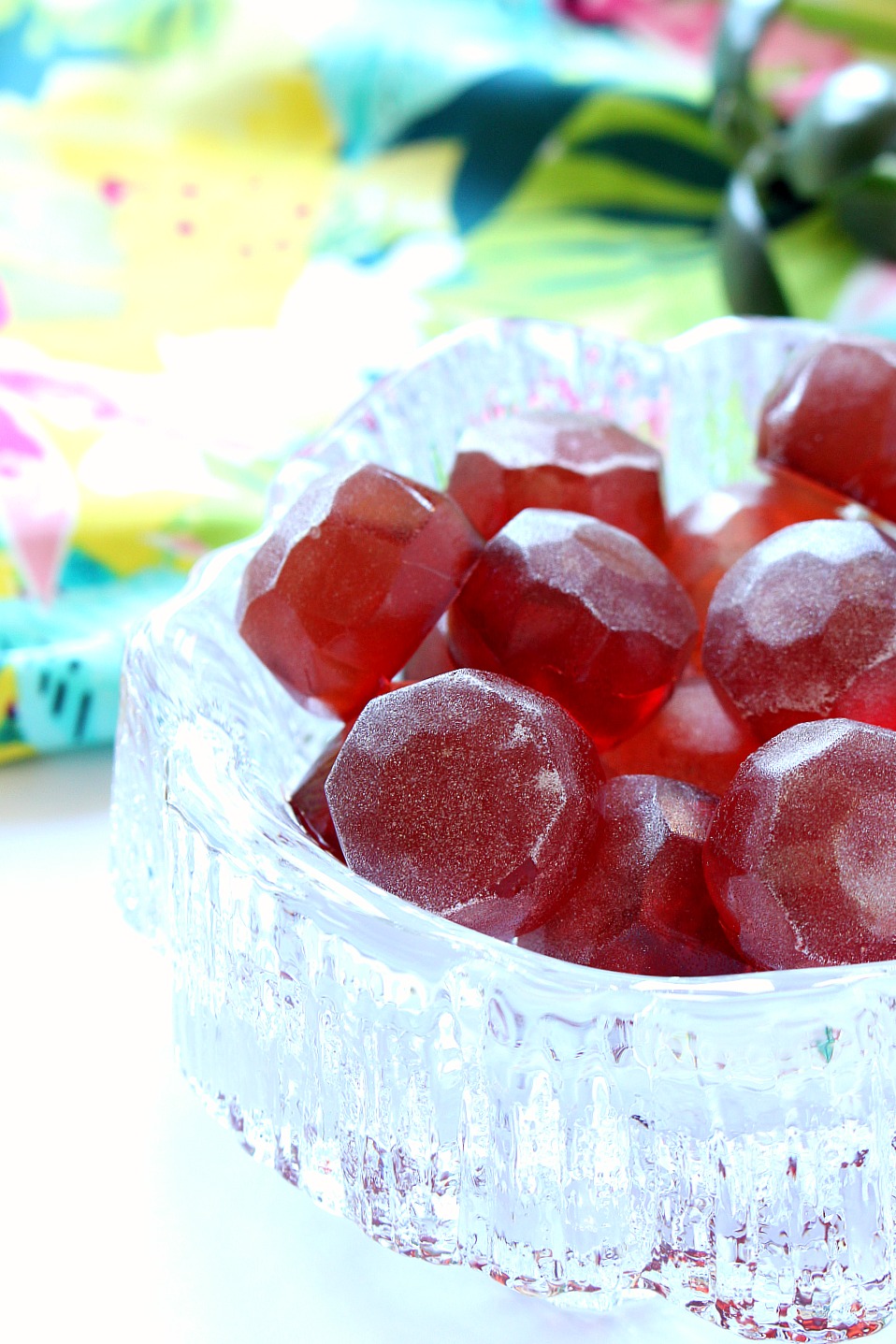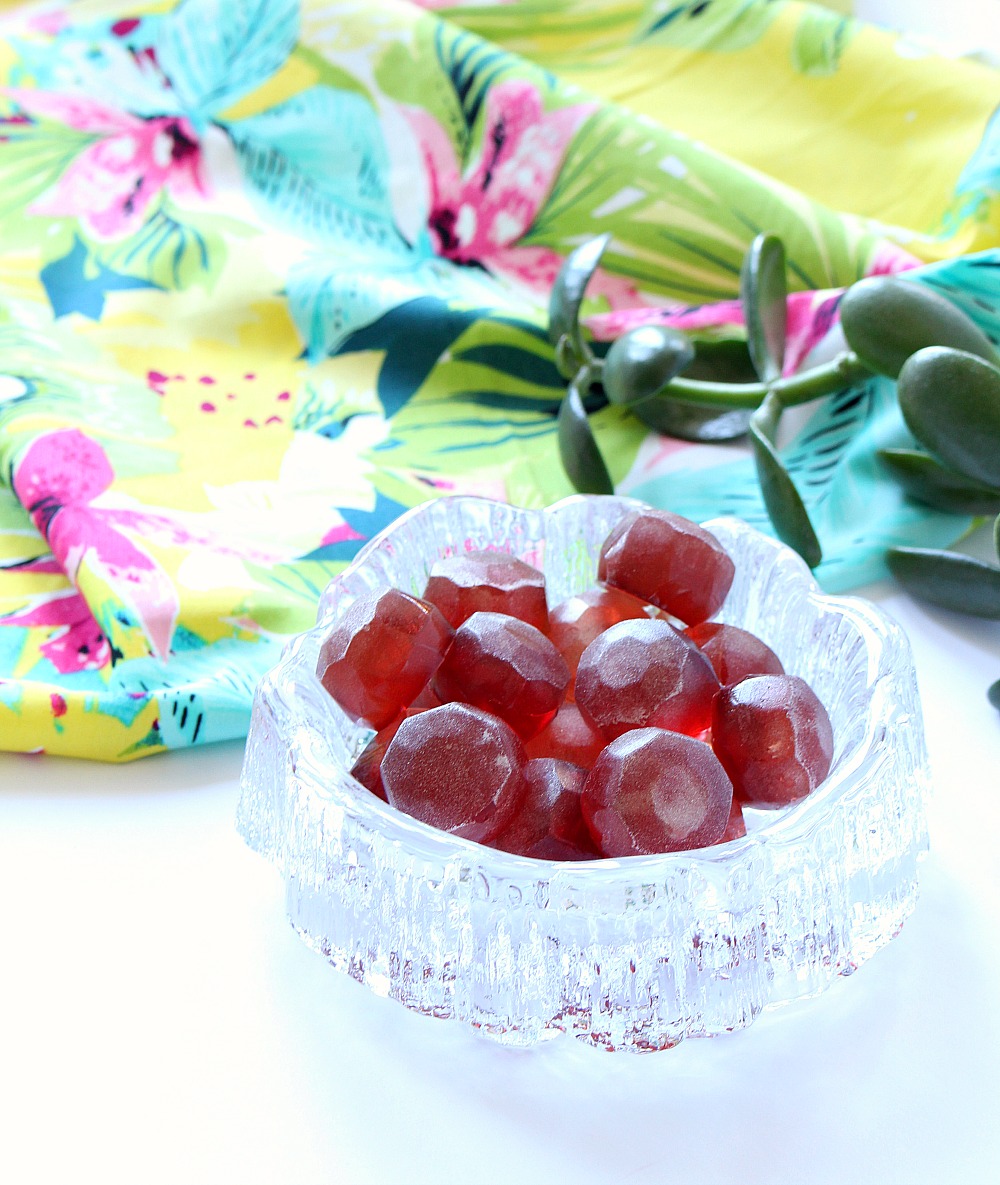 These homemade gummy candies with NO added sugar are almost too pretty to eat! Almost.
Here's what you need for Homemade Gummy Candies:
*When choosing a fruit juice, just skim the ingredients to make sure there isn't any pineapple, mango or papaya juice because these juices will prevent the gelatin from setting unless the juice has been boiled. Also watch fruit juice labels for added sugar and artificial colors.

How to Make DIY Gummies:
Warm up 1 cup of fruit juice on the stove in a pot and once it's warm – not boiling – stir in one tablespoon of the gelatin and whisk until it's dissolved. Add the stevia and whisk until it dissolves, then pour the mixture into a silicone mold. I used a small brush to dust my mold with gold powder first, just for fun. I also put my silicone mold on a cutting board so it's easier to move around. (Alternatively, you can double the recipe and pour into small glass bowls – it's the perfect consistency for that as well.)
Pop into the fridge for a few hours and, voila! Gorgeous gems shaped homemade gummy candies with NO added sugar. Perfect for a rock hound like me.
I've been experimenting with different liquids, methods and flavor combinations – including an orange chocolate gummy that is so delicious – but my homemade gummies keep getting eaten before I can properly photograph them! I got about five minutes with these. They're looooong gone.
I wanted to share because easy homemade gummy candies with NO added sugar are a good starting off point for anyone wanting to experiment; this "recipe" is foolproof.
Have you made your own gummy candy before? Any delicious recipes I should try?
Don't Forget to Pin for Later!