Celebrate spring with this adorable DIY stool with bunny ears – it's such a cute stool hack DIY!
Last fall I had this burning desire to make a little DIY bunny stool after seeing a stool with little animal ears in an advertisement for an airline. A few days later, I spotted a sad, abandoned wood stool at the landfill:

Obviously the Universe was on board with me making a DIY bunny stool too. It was such a simple little stool hack DIY, but it turned out so adorable. I have no idea why the heck I wanted to make this, but darn it if it doesn't make me laugh every time I look at it…
Those EARS! Is this not the cutest stool hack DIY of all time?
After I lugged my new (old) stool home, I gave it a light sand and a wash and then let it dry. It was grimy and chipped and needed a fresh coat of paint. Next Handy Hubby and I free-hand sketched two lopsided rabbit ears onto scrap plywood and, using a jigsaw, cut them out. Then we pre-drilled some holes in the stool.
I lightly sanded the edges of the ears for a smooth finish (you can also add some edge band), and then we affixed them to the stool, screwing them in from the bottom. Easy peasy.
It was already (chipped) white and I liked the white so I painted it – ears and all – with a fresh coat of glossy white spray paint. I was tempted to draw a face but my Mom said it would look more Scandi – and less kiddie – if I kept it simple and white.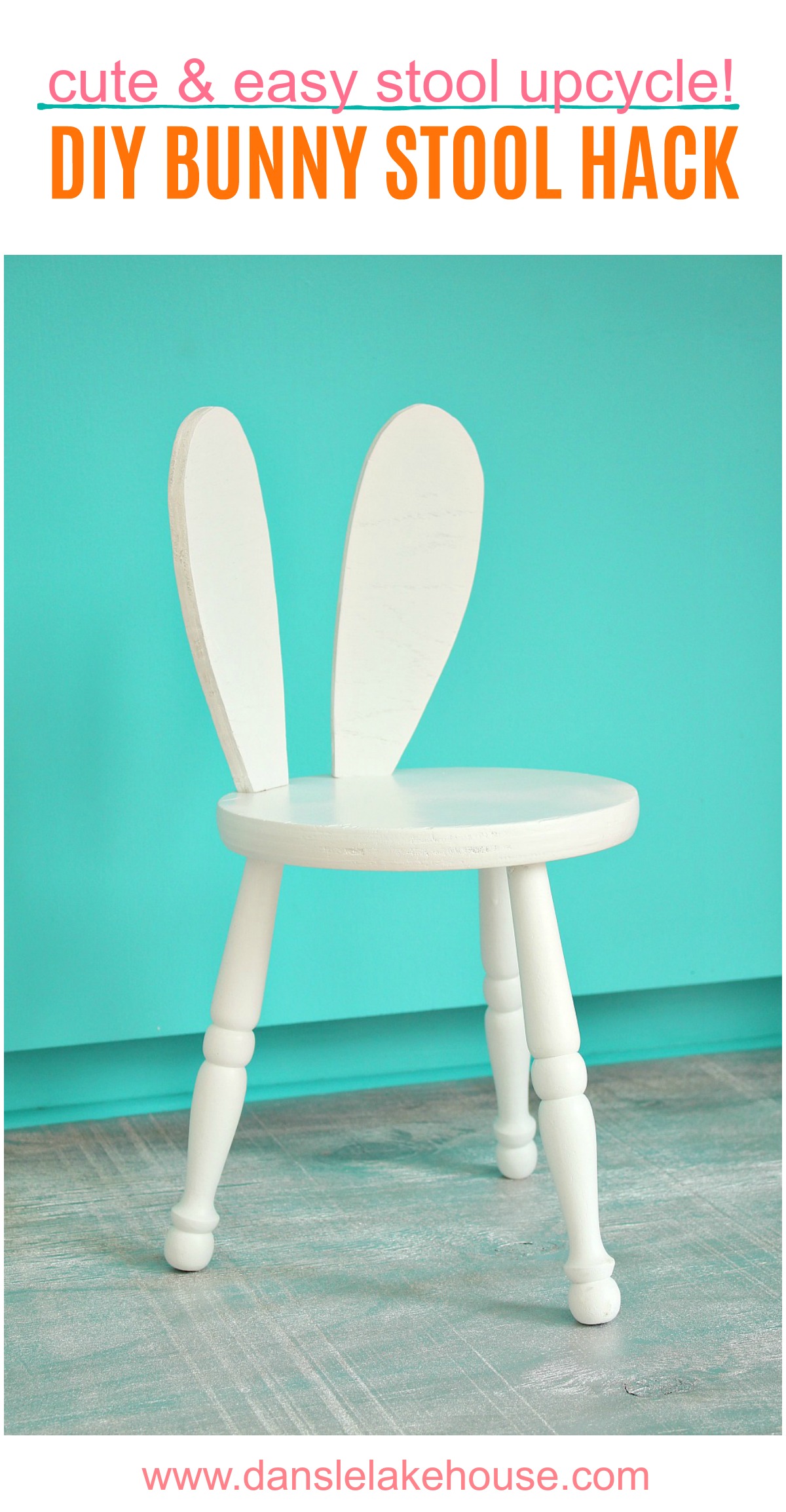 This DIY bunny stool is the cutest thing ever and I have absolutely no legitimate use or need for it, but I have been using it for six months as a plant stand. Picture a sweet little bunny face – or one in the shape of a fox! – for a sweet addition to a kid's play room.
This stool hack DIY is so silly, but so perfect for spring, right? I'm ready…