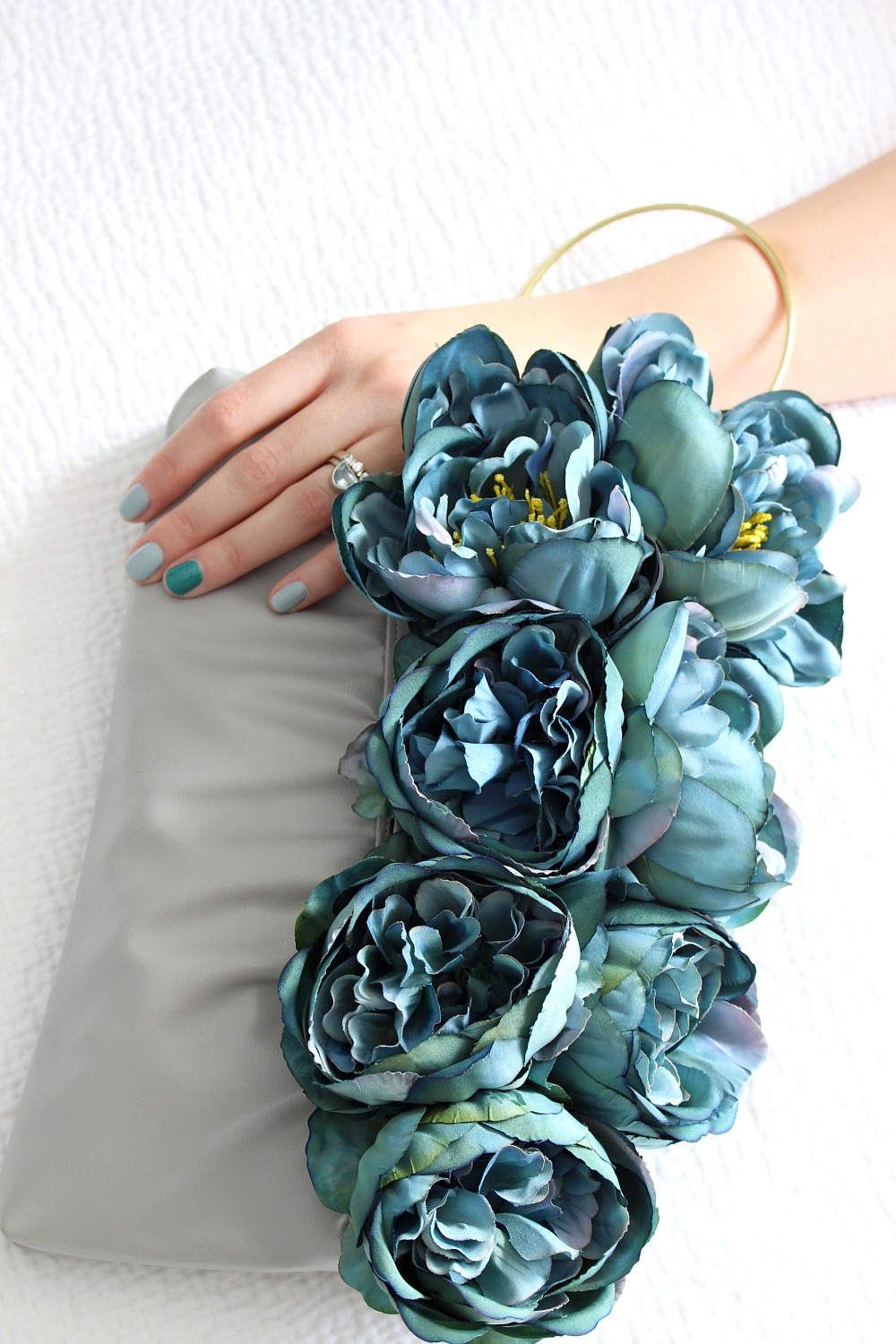 This DIY faux flower clutch is such an easy project to capture those spring vibes – even if "spring" means "slightly less snow" where you live. But although you might think this floral craft project is inspired by the season, it's actually inspired by an old television favorite that's getting a reboot… Trading Spaces! I still vividly remember the bathroom Hildi did, with 7000 fake flowers stapled to the walls! I remember being wowed by how epic that was – while struggling to comprehend how you clean a room with faux flower walls. Although fake flowers and faux plants have worked their way back into contemporary decor (really), save for a couple exceptions (my DIY felted wool faux billy buttons and my recent DIY faux potted plant Anthro knock off ornament), I don't really have much in the way of faux…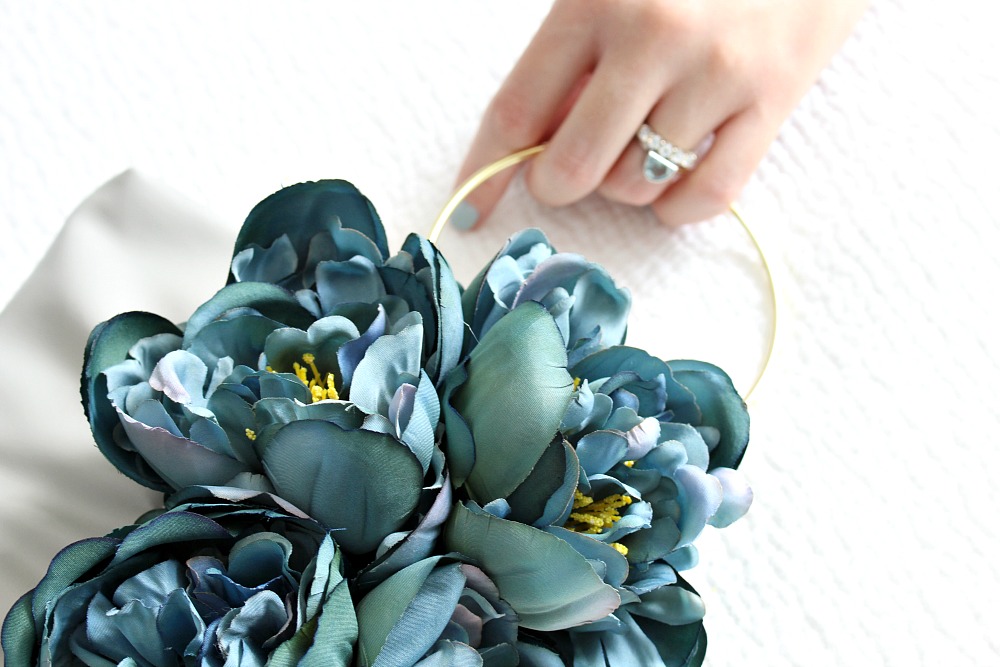 But I really love the look of so many faux flowers en masse because they start to look less like flowers and more sculptural.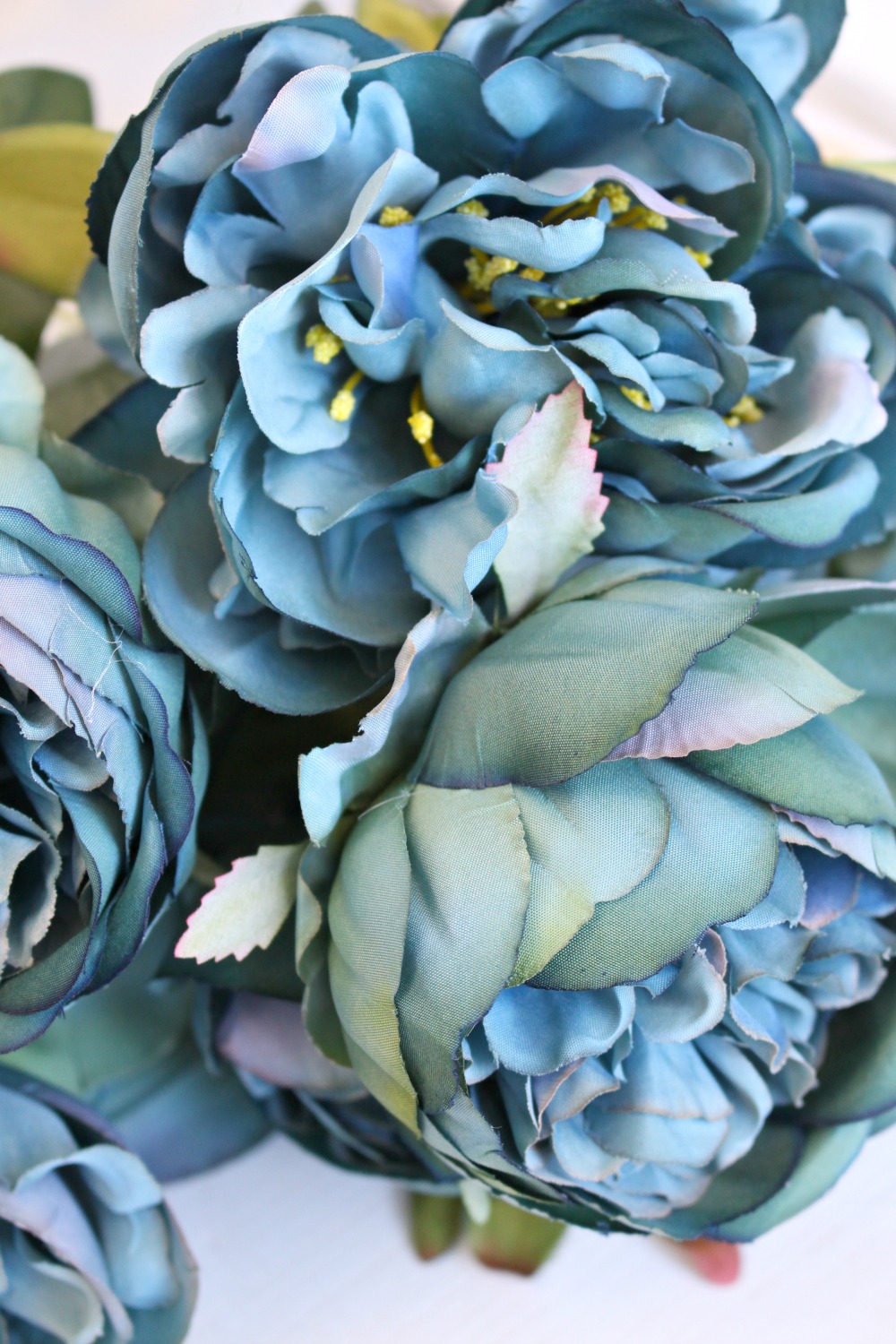 Channeling Hildi's wild faux flower room (and also that equally incredible flower power jacket from Studio DIY), I set my sights on giving a bland, faux leather purse from the 1980s a bold look on a much smaller scale.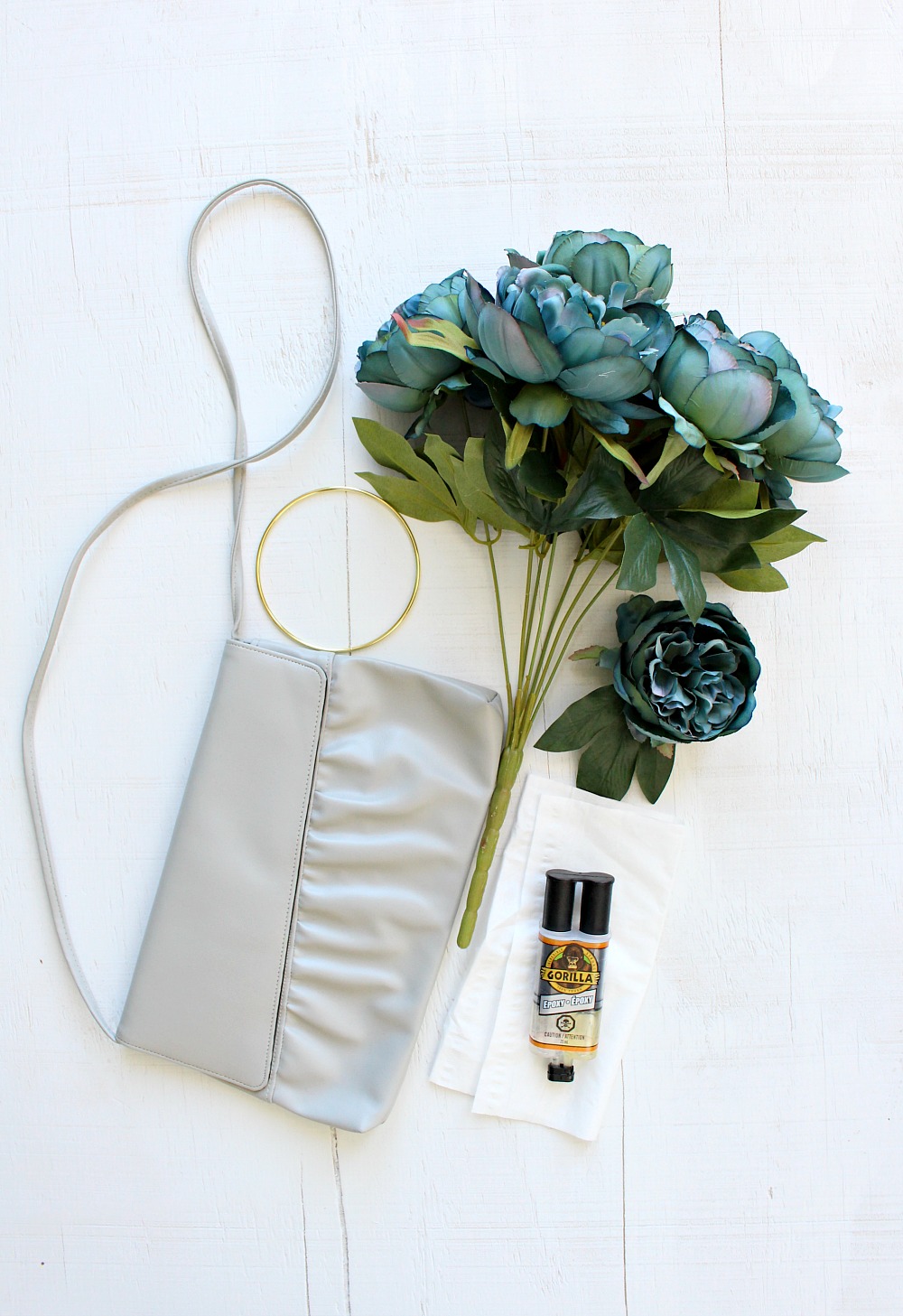 This vinyl purse belonged to my grandmother, who was selling it at a yard sale for $3 but I scooped it up, knowing it would be the perfect starting point for making a DIY faux flower clutch.
Supplies:
The first step was to remove the strap, which I think really dated this little purse. Luckily, it was just tied to these loops inside (which I later used to affix a more practical handle.)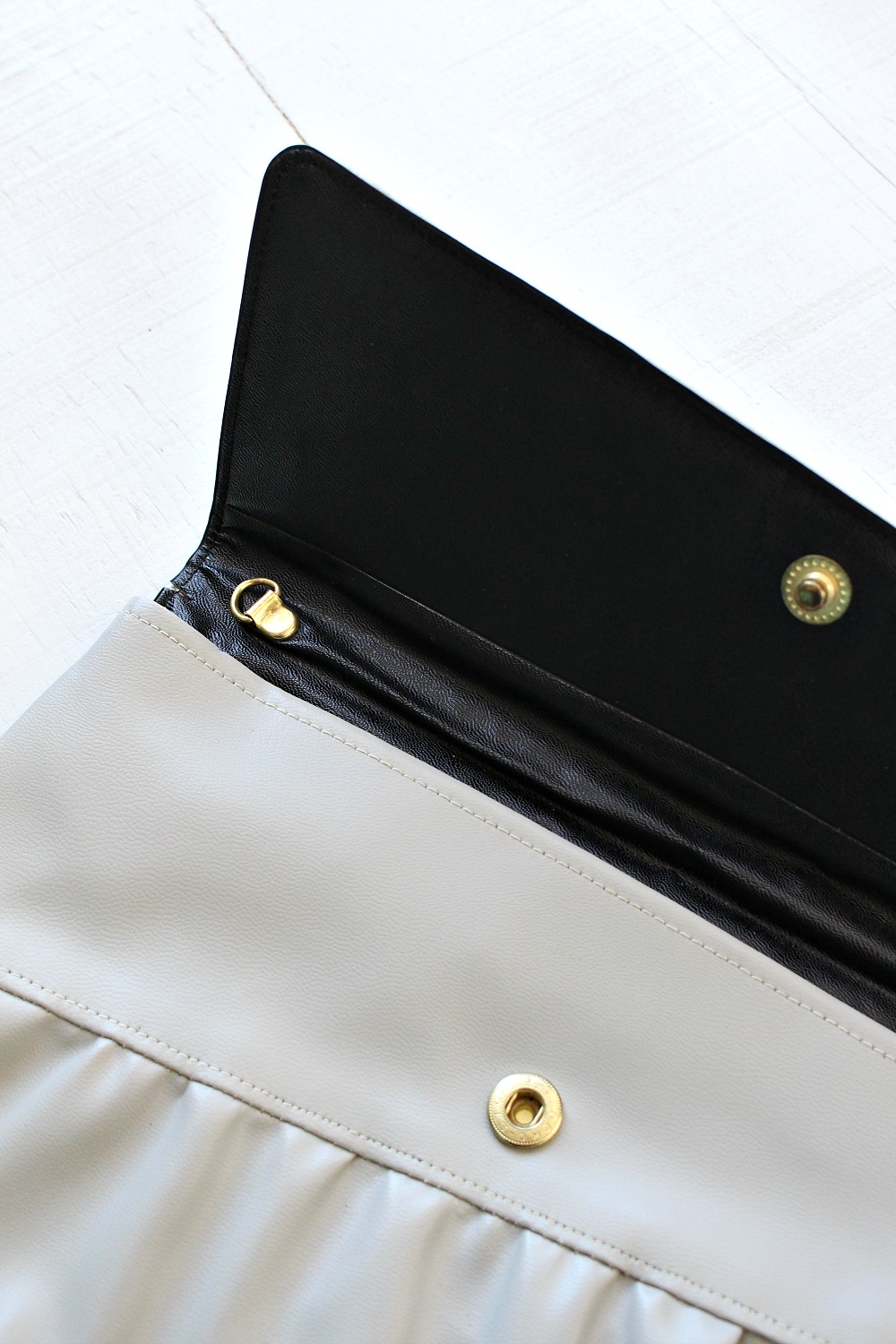 Next, I removed the faux flowers from the stems using wire cutters. I ended up removing any signs of foliage or greenery because the leaves detracted from the sculptural look I was after. I also think they looked more "fake" than the flowers.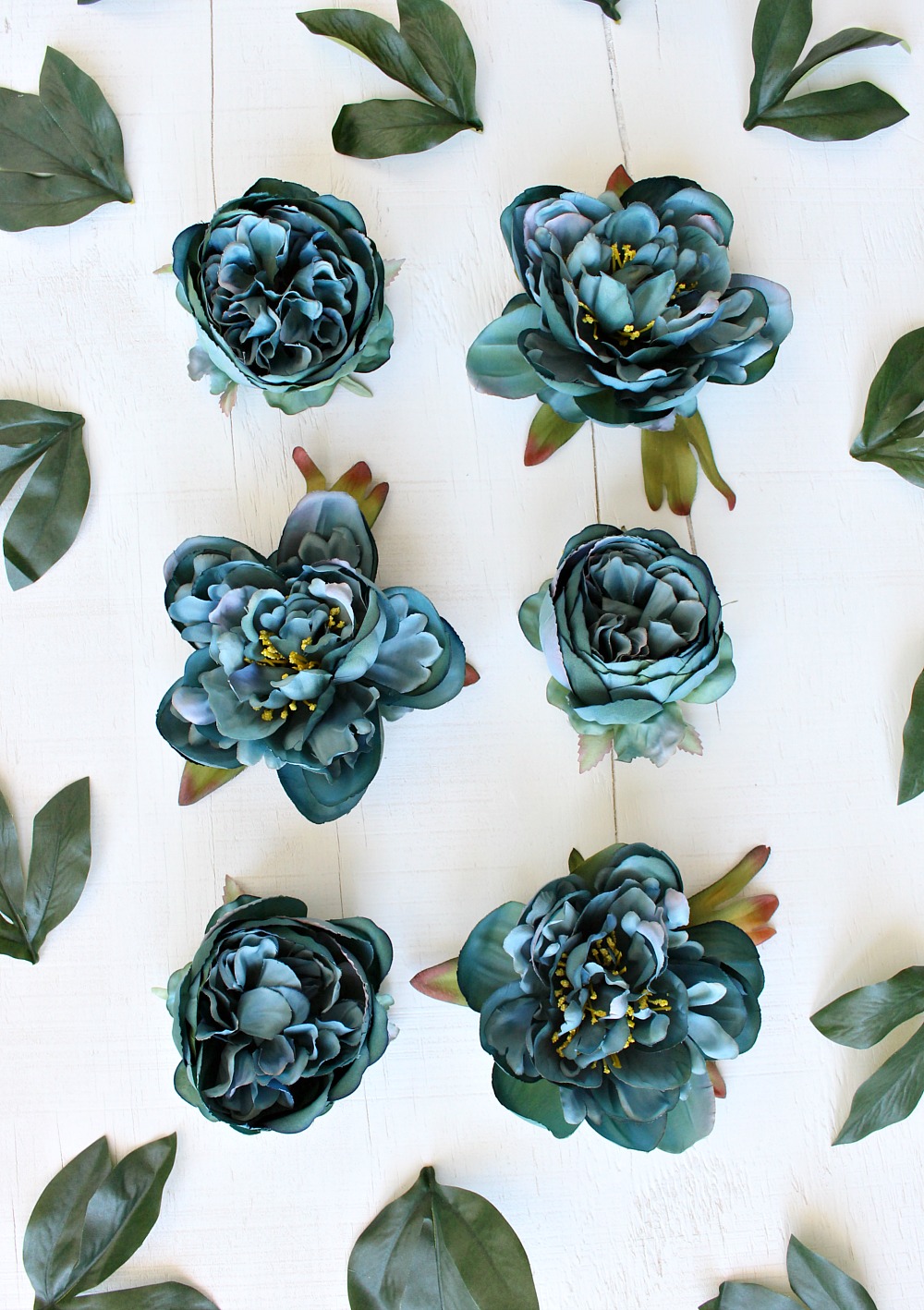 With the flowers removed from the stems, I made sure they wouldn't fall apart by giving them a little tug. One or two blooms wanted to separate, so I used fabric glue to fuse the layers of "petals" together, close to the stem. This glue was hidden but ensured the flowers stayed intact.
With the blossoms bundled, I arranged them on the flap of my purse, creating an asymmetrical arrangement that worked with the shape. When I was happy with my arrangement, I used my favorite epoxy to affix the flowers, holding them in place for about five minutes (this is a great TV bingeing craft) and then using a clothespin to hold the flower for the remainder of the drying time. I found it easiest to do a couple of blooms at a time, let them dry, and then keep gluing. I love this epoxy because of its strength, but you could also try hot glue or E-6000 (I just wasn't sure hot glue would stick to this slippery vinyl).
The final step was to use needle nosed pliers and jump rings to affix this large brass hoop I picked up at the craft store for $1.00. I have wanted a clutch I could wear on my arm since a holiday party we attended a couple of years ago. My friend had a great clutch that she could loop onto her arm and be hands free for dancing while I had bought a gorgeous, retro-inspired gold clutch which I either had to literally clutch on to or wear with a long chain strap which – of course – got caught on my lace dress. Eventually I just ditched it (the clutch – not my dress!) on the table and hoped nobody spilled wine on it.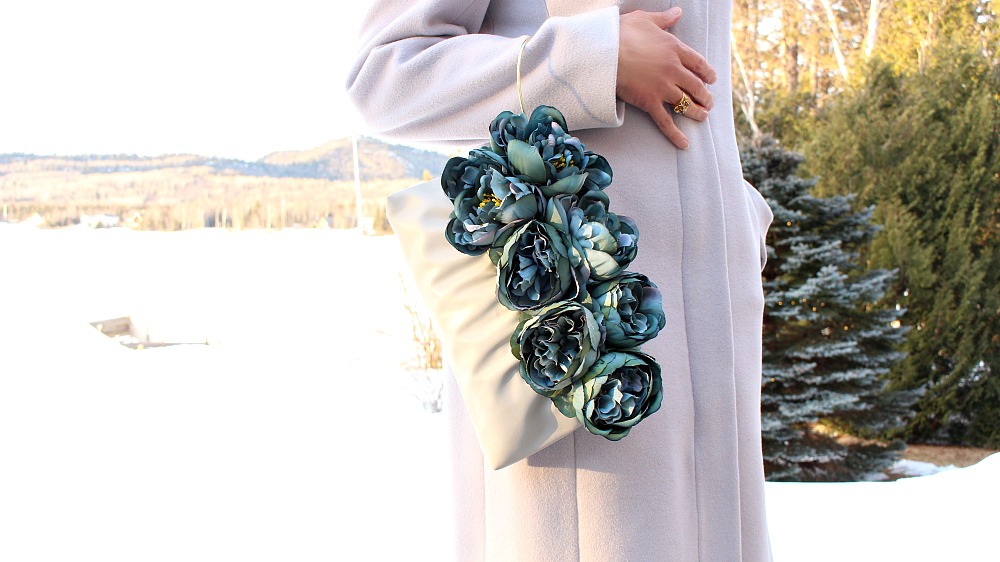 I think the teal blossoms on my new DIY faux flower clutch are moody enough that this might be my clutch for holiday 2018…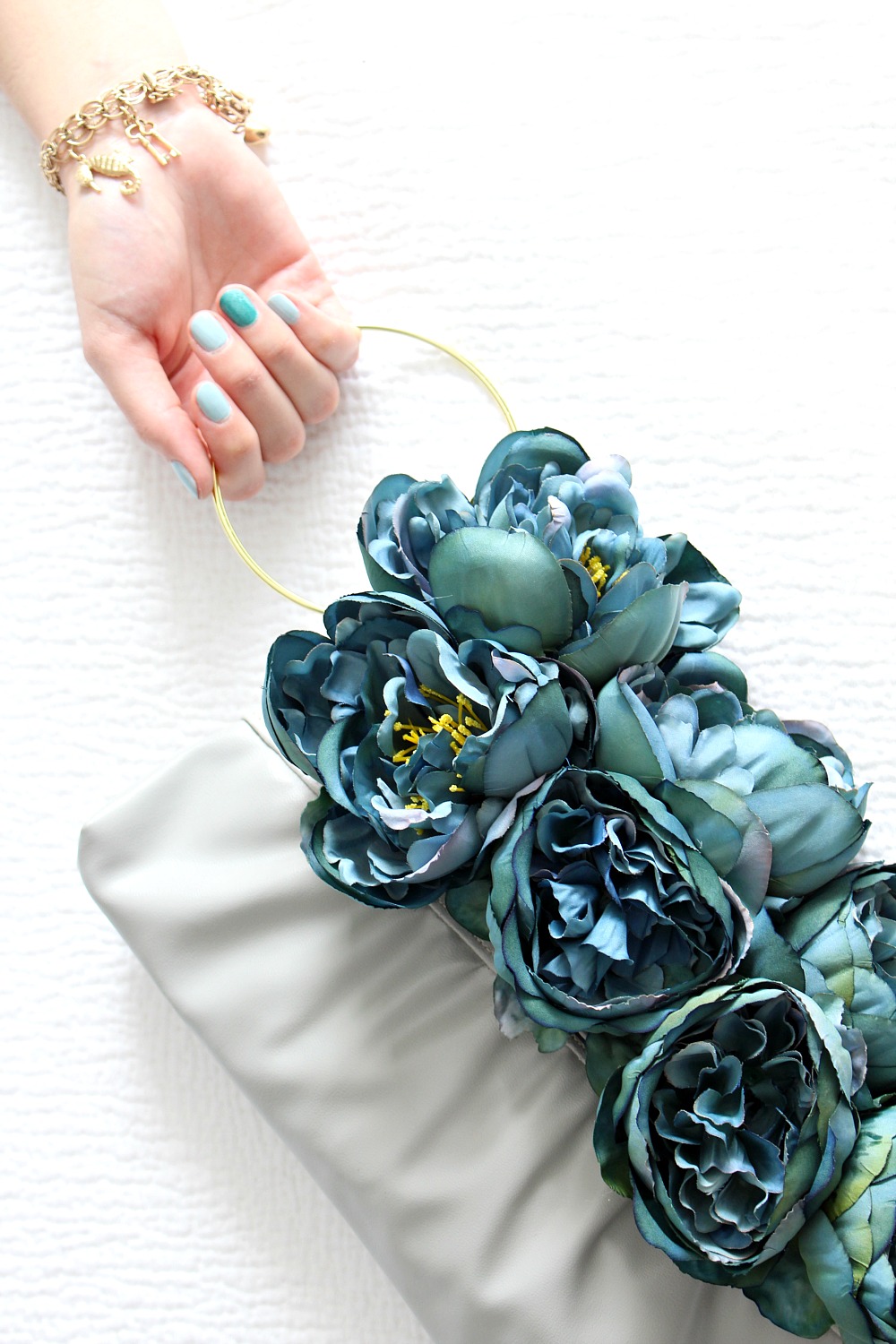 For this faux floral purse hack, the handle I added also offers up a place to hold this clutch without crunching the flowers. However, these faux flowers are not as delicate as I predicted! It's so easy to open and close the snap on the purse and I can easily grab it anywhere – if I smush the flowers, they bounce right back. I'm so surprised at how functional this little clutch remained, even festooned with flowers.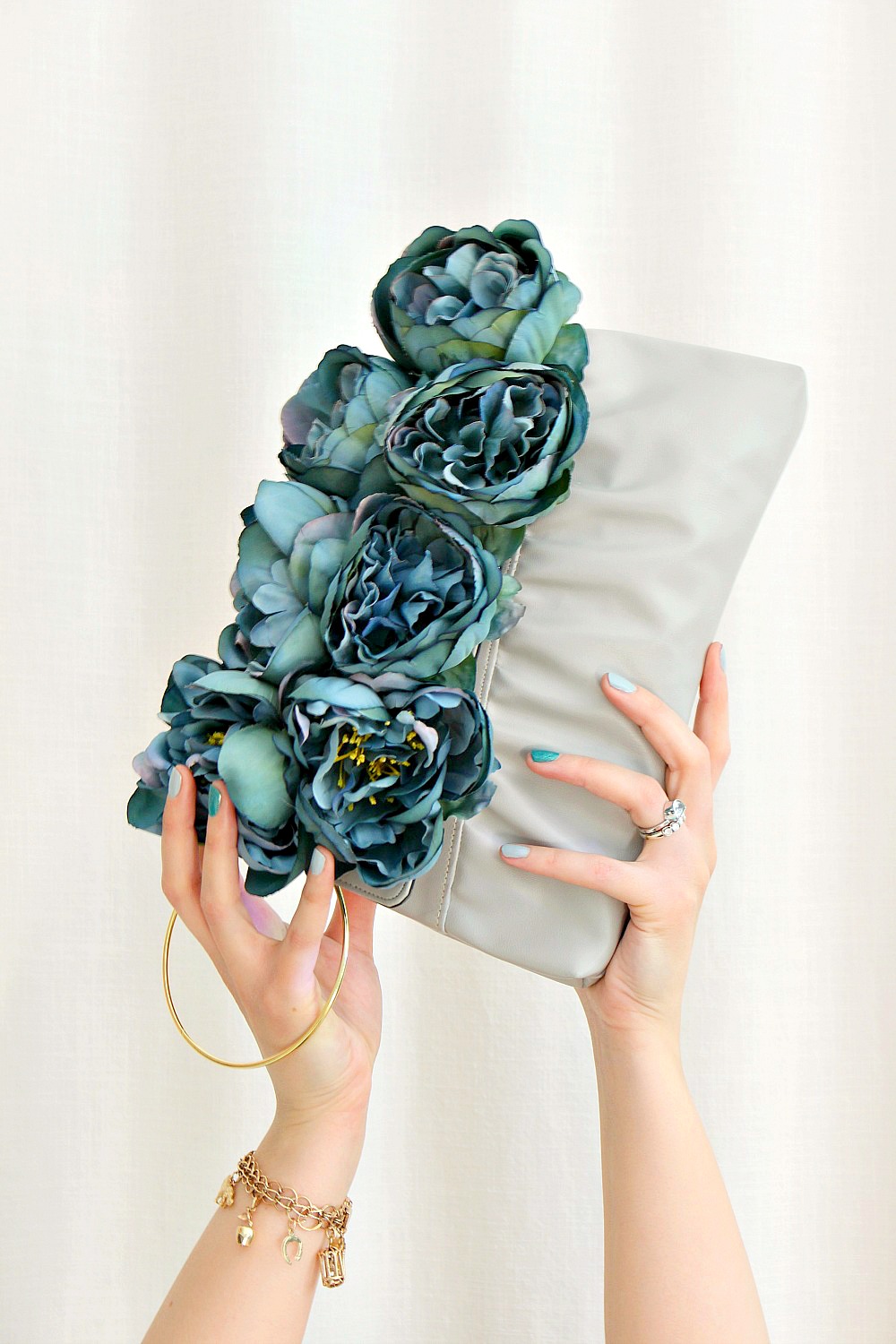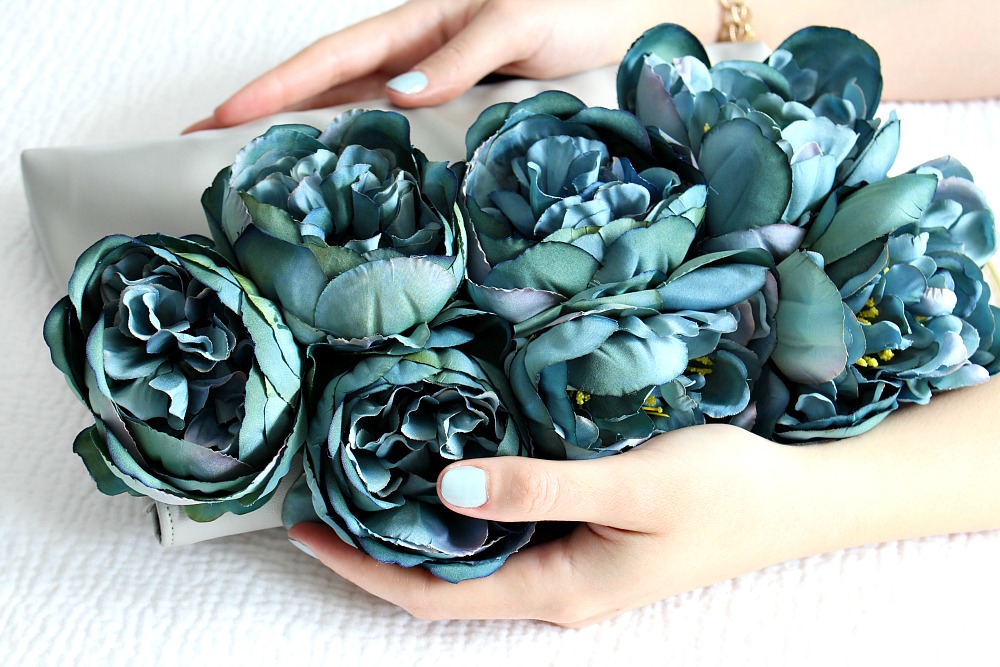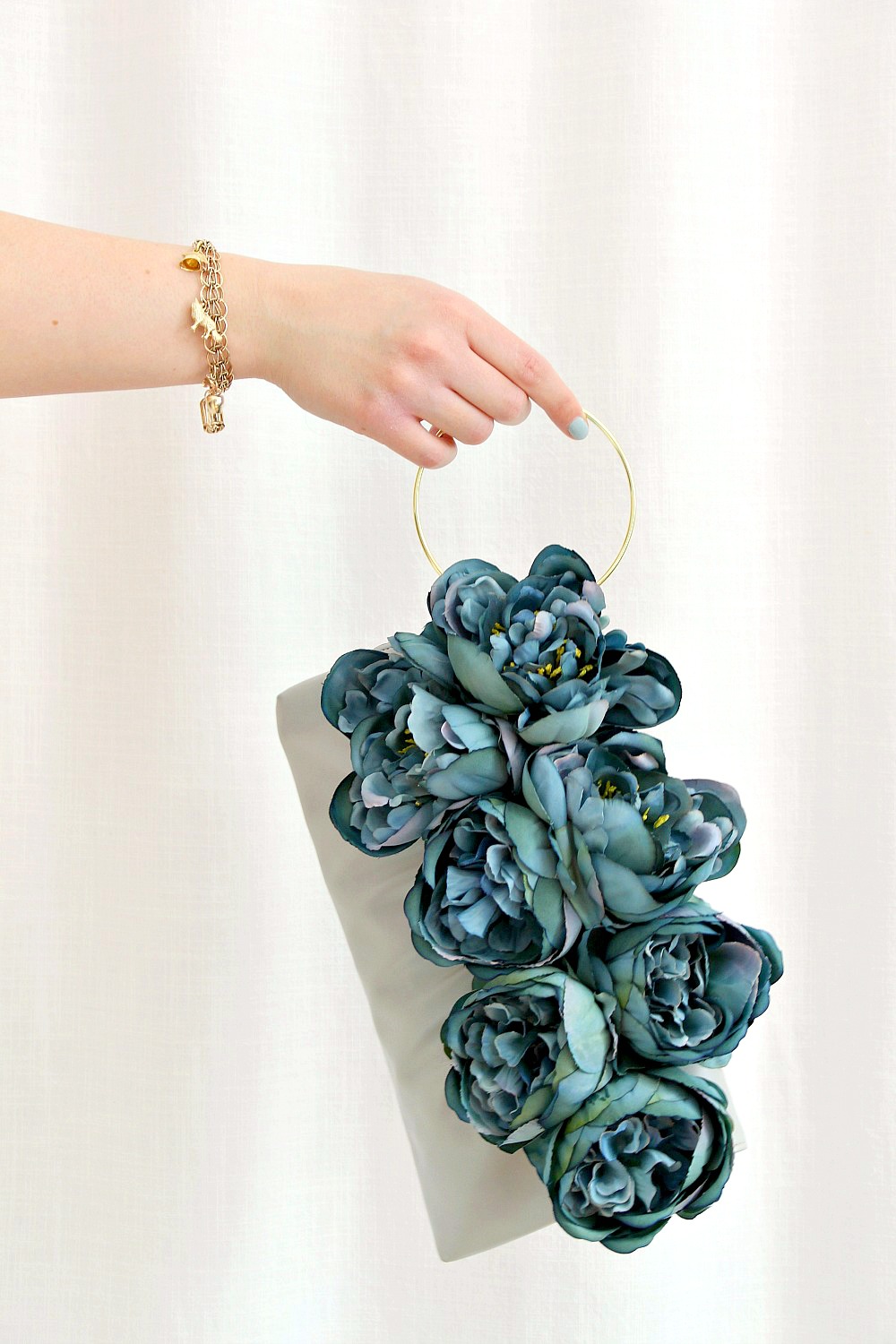 I am in love with how this DIY faux flower clutch turned out! I gave a sweet little 80s clutch that nobody wanted a fresh and bold spring makeover. Now I'm thinking… faux flower throw pillow?