This is my all-time favorite banana bread recipe because it's quick, easy, and totally delicious. Whipping up a loaf and making the kitchen toasty is one of my favorite winter activities – is baking a sport? I've tried other banana bread recipes but I always come back to this one because it's so moist! It never dries out.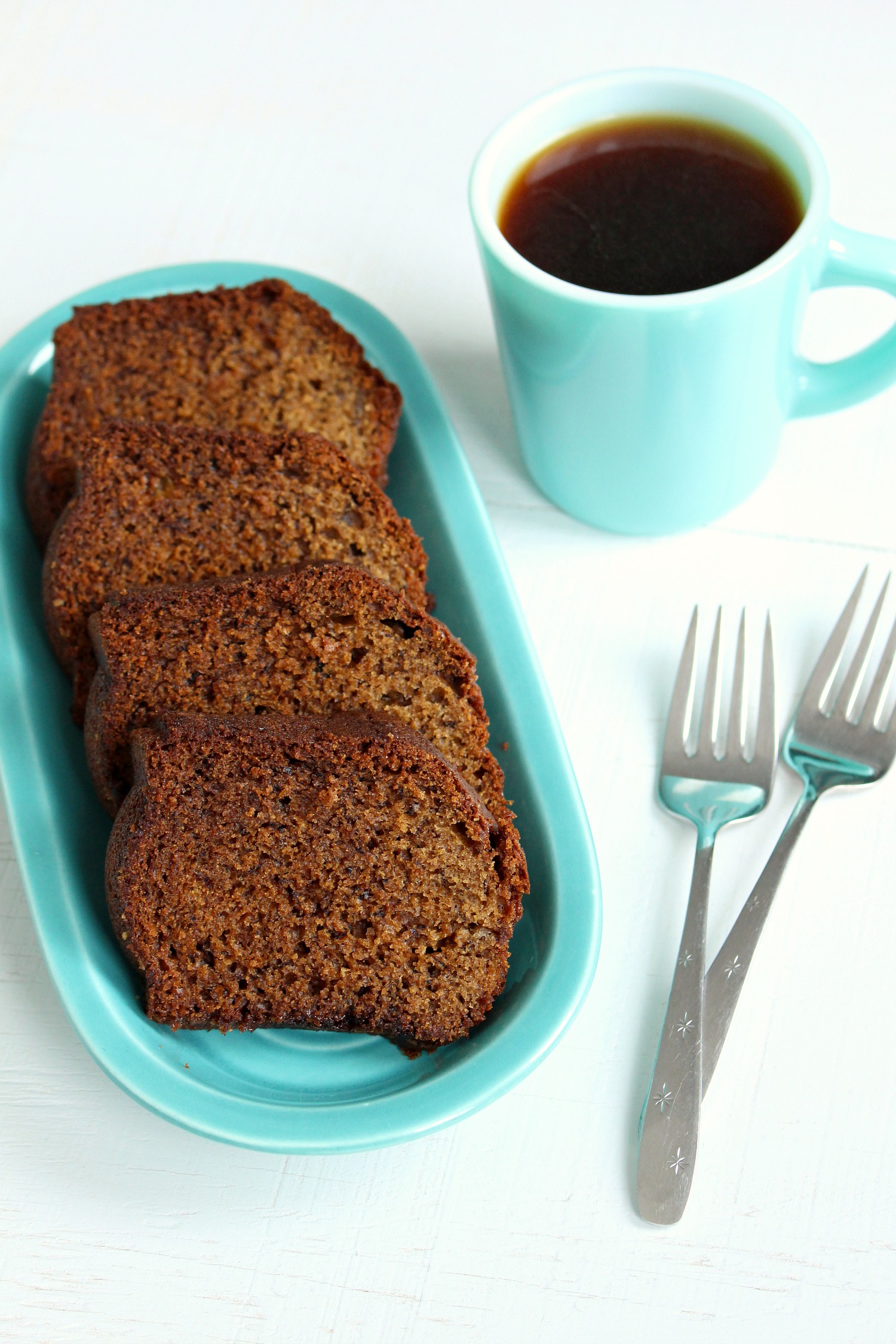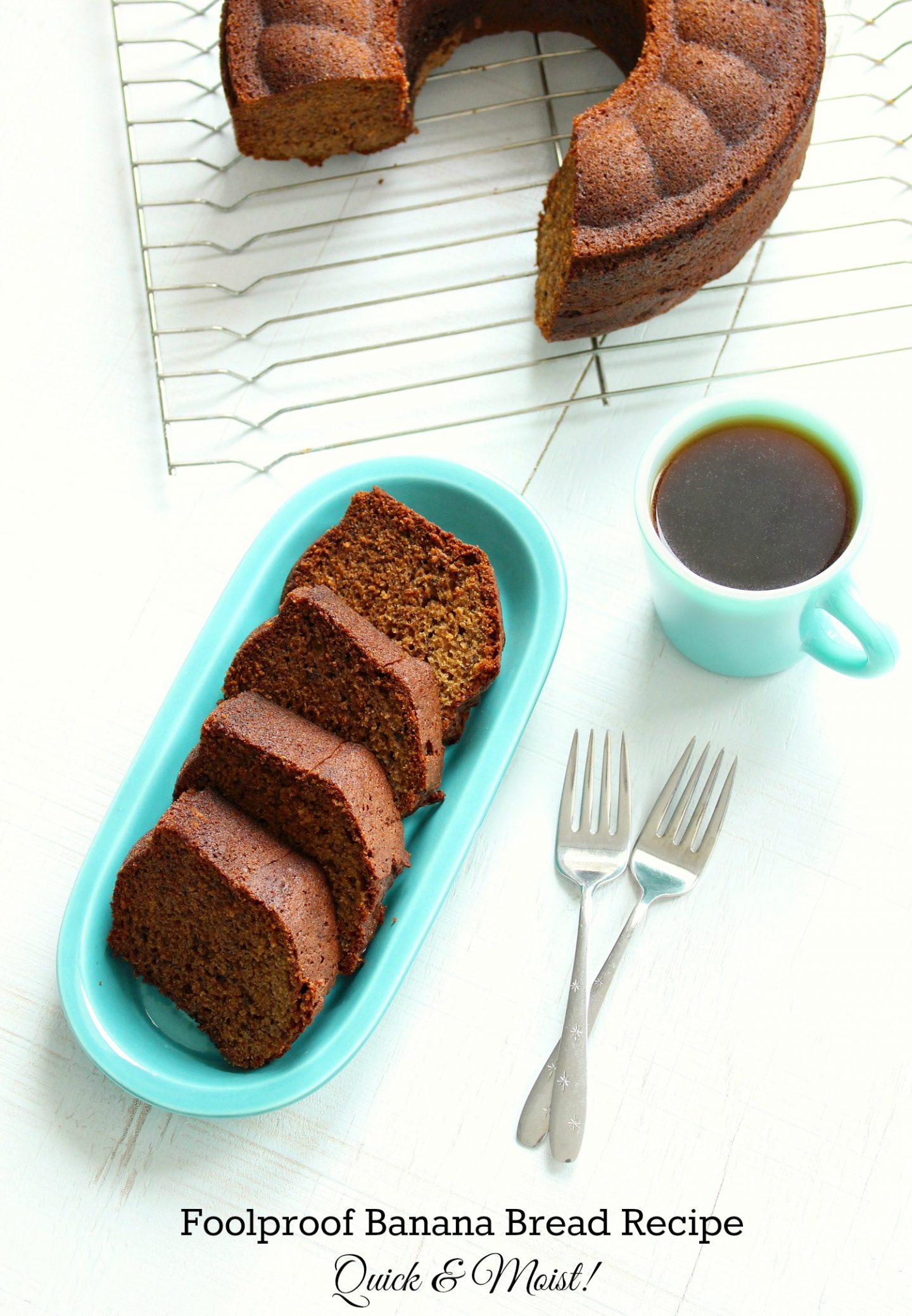 Although I swear that I can smell spring in the air, we're definitely still pretty buried under snow here. I was so thrilled to see the promise of shimmering open water on the lake, but it must still be frozen solid in other places because all weekend my neighbors were zipping across the bay on snowmobiles and skis – you might have caught a peek in my Instagram stories if you follow me on the 'gram. Embracing winter is always a struggle for me and each year I pledge to take up snowshoeing or skiing or this novel thing called not-complaining, only to find myself overwhelmed by the heaps of snow and bone chilling cold. Why do I live in a place where the air hurts my skin? This year I was a little more zen about winter than last year (when I really lost it), but the closest thing I did to taking up a winter sport was getting an ATV with a plow for snow removal. Admittedly, that made winter much more fun and I caught myself smiling during blizzards, knowing I'd get to blast through the snow soon enough. But other than that, winter this year was especially annoying because not only did I ditch the truck one day thanks to slippery road conditions (I was four hours late to work as a result – half day, woo-hoo!), our well also froze (again). C'est l'hiver…sigh.
One night Hubby and I were both so done with winter that we started joking about moving someplace warmer, like Punta Cana or Costa Rica, but then those jokes turned into serious discussions and we started doing some research. Could we do it? Would we want to? What's stopping us? I'd love to replace snow with this view: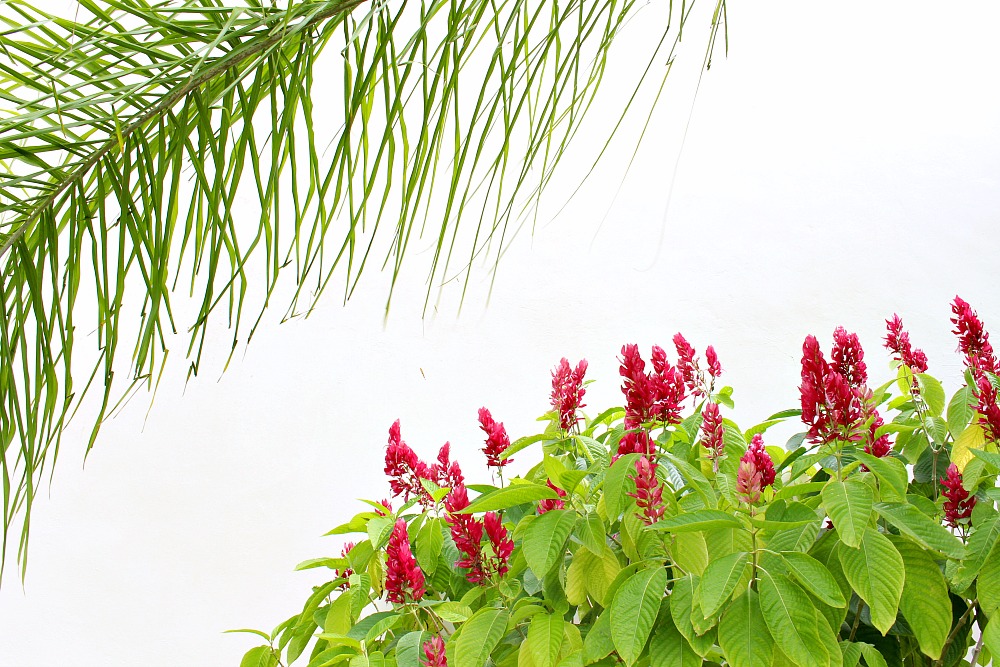 I used to think that this lakehouse would be our forever home, because it's the perfect spot on Lake Superior, but we've been finding the allure of a more temperate climate difficult to resist. But the thought of finishing up projects, listing the house for sale and packing up all of our stuff helps us snap out of the pining – plus it feels like we haven't full enjoyed this house and our slice of the lake yet. So the idea of moving has been put on the back burner, but it's back there, simmering. It definitely lit a fire under me to de-clutter in a big way and really simplify our lives, so I have a one year goal of making our lives easy to pack up – just in case (which is another struggle – because you know I love finding vintage treasures)! But we can be a little spontaneous if the right opportunity catches our eye, so I have to take these ruminations seriously: we actually bought this house on a whim and we recently impulse bought our Camaro.
After we started discussing leaving Lake Superior, I started to appreciate life here more. I've been relishing the cozy weekends by the fireplace, listening to the ice groan and crackle. My thoughts are also totally occupied by what would be different about our lives if we lived somewhere hot. Would Hubby ever commit to putting on sunscreen? (Hubby reading this: "nope"). Would the humidity make my fine, thin hair even more awful to deal with? Would we find the same kind of jobs that we have here? Would the healthcare system scare us away? Would eating healthier be easier? Would I still want to heat up the kitchen with baking?
To be honest, that's the most distressing query because we love food. After we starting talking about moving somewhere hot, we started indulging in one too many baked goods. The one thing we can never get enough of is banana bread, because it offers up the illusion of being healthy.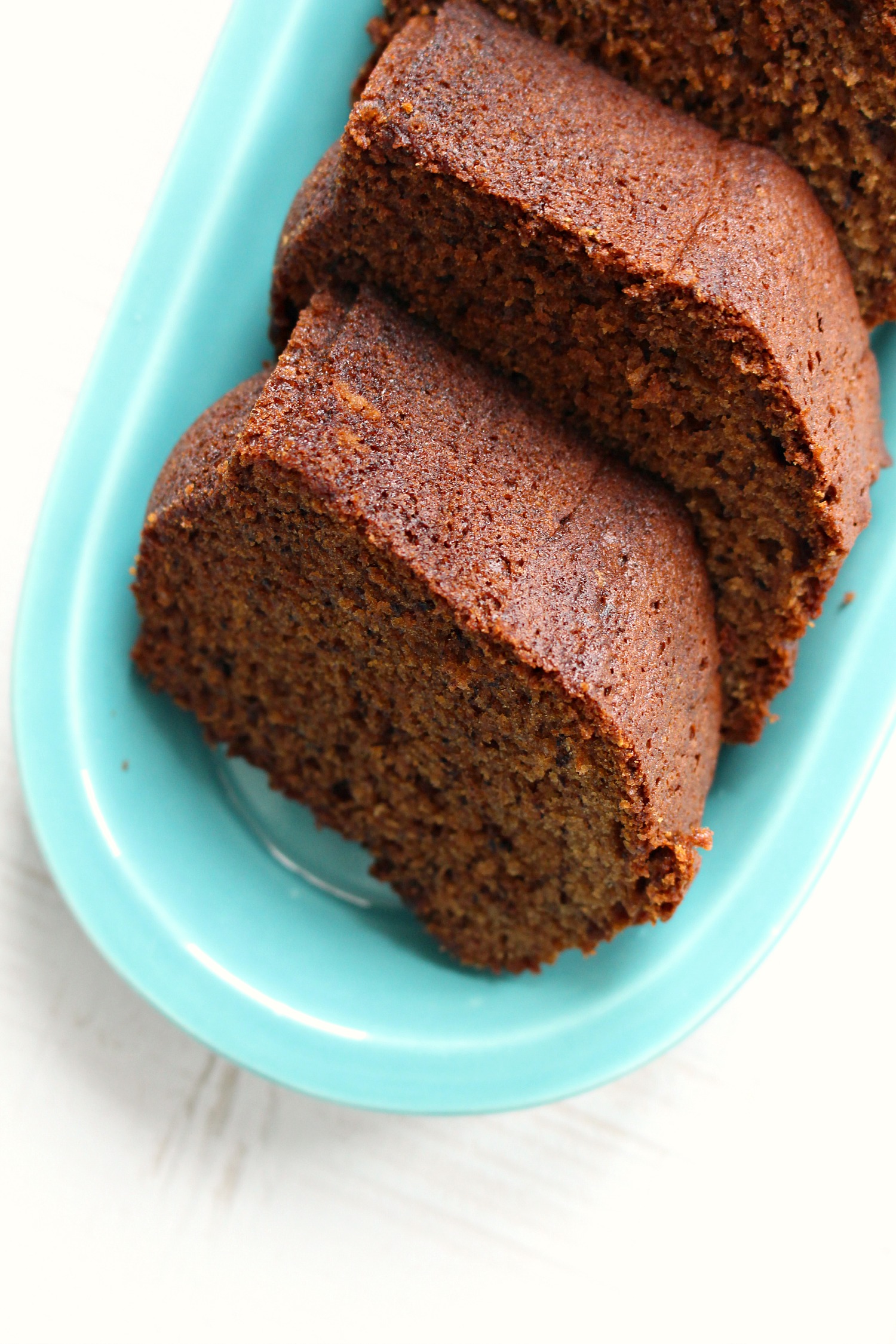 This is the BEST banana bread recipe. It came from my Mom, who got it from someone else and, beyond that, its source is a mystery to me. It seems pretty basic at first glance, but I have tried dozens of other recipes over the years and have always come back to this banana bread recipe – which I've added cardamom to, for some Finnish flavor. It's moist and delicious but you mix it up in one bowl (literally just dump everything in), which makes it dangerously easy to make. It's also foolproof and so adaptable – you just cannot ruin this recipe! When I've been on a low sugar kick, it's been easy to cut back the sugar or replace with other kinds of sweeteners – it even works well with whole wheat flour. I've also tried cutting back the oil and adding applesauce and it's still turned out delicious. I've experimented with the flavor, my favorite banana bread hack to date was mixing in a swirl of homemade peanut butter (my weakest moment was adding these Reese's peanut butter baking chips. So much yum.) My Mom likes adding dried sour cherries or raisins.
Ingredients
1 1/2 cups sugar
3 eggs
3/4 cup (light) oil - I use grapeseed
2 cups flour
2 teaspoons baking soda
1 tablespoon cinnamon
1 teaspoon ground cardamom
2 teaspoons allspice
3 bananas, mashed (approximately 2 cups)
Instructions
Beat together the sugar and eggs in a large mixing bowl - big enough to accommodate all of the ingredients. Then simply mix in the oil, banana, and dry ingredients. I love that I can whip up this banana bread and only dirty one mixing bowl!
Sometimes I'll add other ingredients at this stage - like a swirl of peanut butter (soooo good) or chocolate chips. This recipe easily adapts so you can get creative.
Pour into a greased pan - I always use my 9.5" springform bundt pan for this recipe, but I also noticed that a smaller version is sold in turquoise.
Bake at 350°F for 1 hour.
I hope you enjoy this easy, foolproof banana bread recipe. It's definitely not as healthy as my refined sugar-free, grain-free zucchini bars, but life is short – especially for bananas, which seem to be the perfect ripeness for about twenty minutes.
Maybe this time next year, I'll be sharing some new granadilla and guava recipes… or finding new ways to grumble about winter. The latter is most likely.