Jump to recipe
This is my all-time favorite banana bread recipe because it's quick, easy, and totally delicious. Whipping up a loaf and making the kitchen toasty is one of my favorite winter activities – is baking a sport? I've tried other banana bread recipes but I always come back to this one because it's so moist! It never dries out and you can easily mess with it, without messing it up.
Although I swear that I can smell spring in the air, we're definitely still pretty buried under snow here. I was so thrilled to see the promise of shimmering open water on the lake, but it must still be frozen solid in other places because all weekend my neighbors were zipping across the bay on snowmobiles and skis – you might have caught a peek in my Instagram stories if you follow me on the 'gram. Embracing winter is always a struggle for me and each year I pledge to take up snowshoeing or skiing or this novel thing called not-complaining, only to find myself overwhelmed by the heaps of snow and bone chilling cold. Why do I live in a place where the air hurts my skin? One night Hubby and I were both so done with winter that we started joking about moving someplace warmer, like Punta Cana, but then those jokes turned into serious discussions and we started doing some research. Could we do it? Would we want to? What's stopping us? I'd love to replace snow with this view: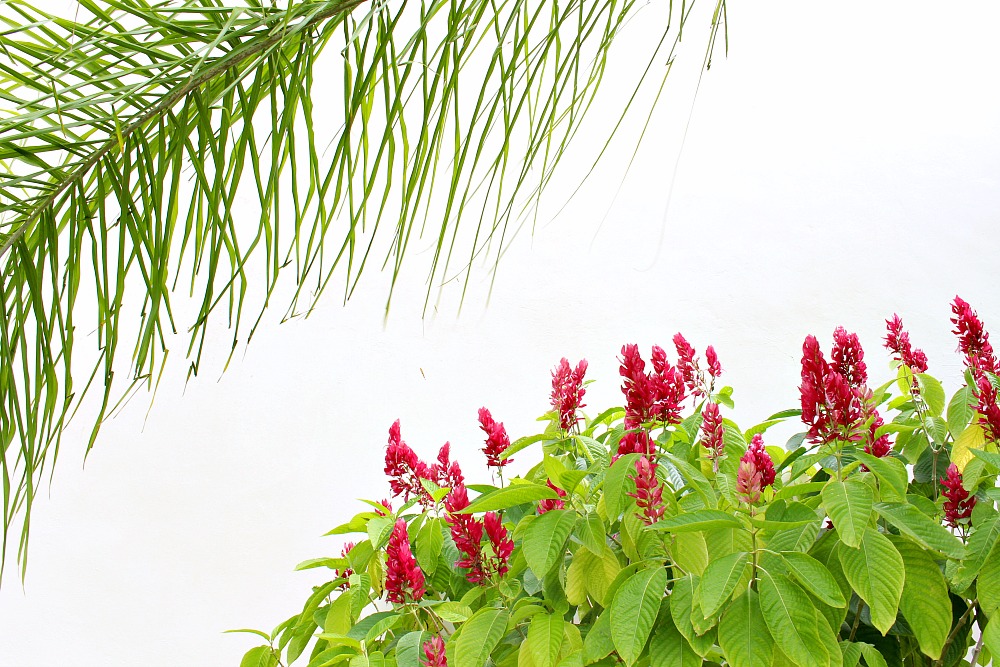 Sigh… Maybe someday! I'd even just love to move to a warmer part of this country. Until the day we can move somewhere warmer, I'll cozy up with this delicious banana bread recipe!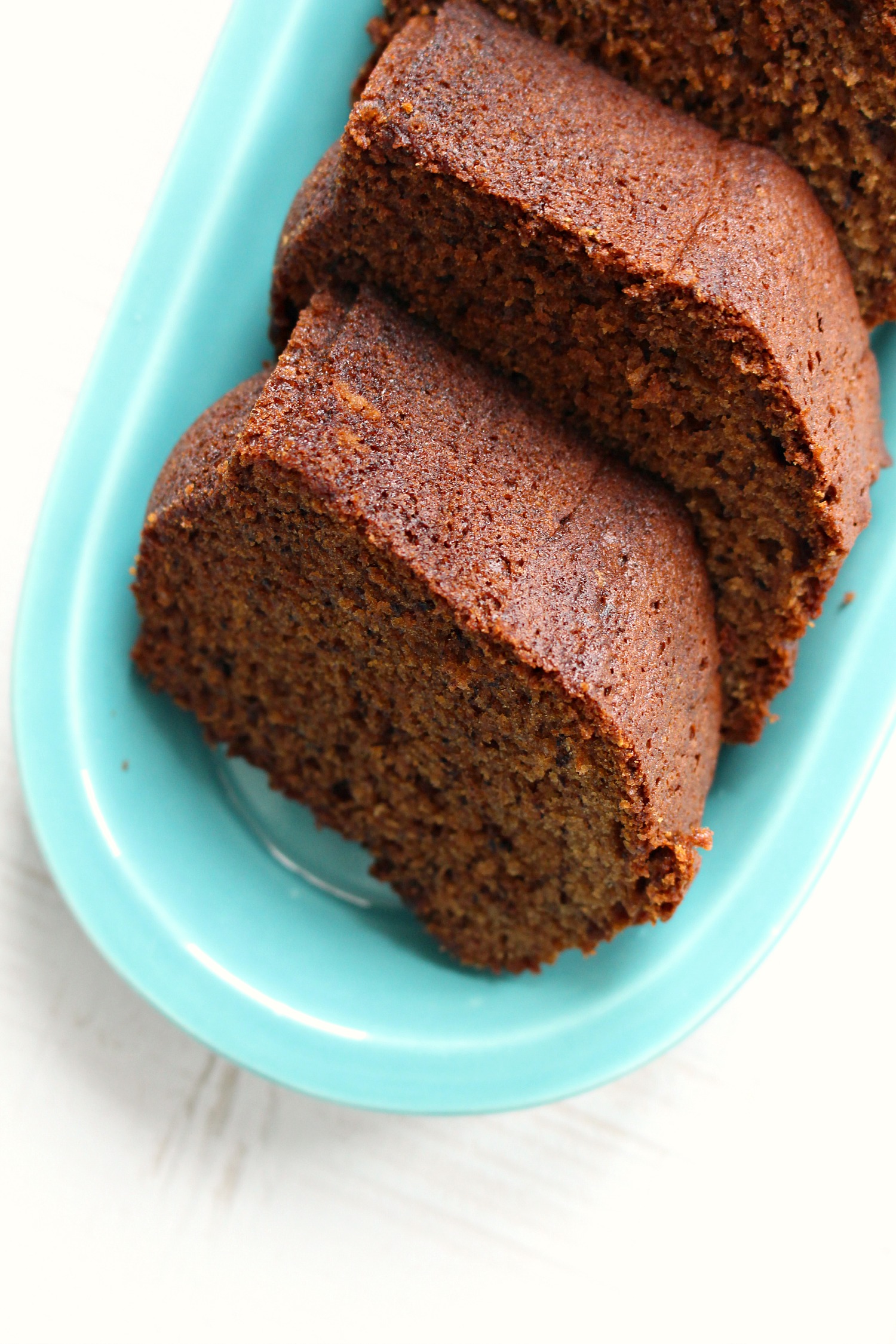 This is the BEST banana bread recipe. It came from my Mom, who got it from someone else and, beyond that, its source is a mystery to me. It seems pretty basic at first glance, but I have tried dozens of other recipes over the years and have always come back to this banana bread recipe – which I've added cardamom to, for some Finnish flavor. It's moist and delicious but you mix it up in one bowl (literally just dump everything in), which makes it dangerously easy to make. It's also foolproof and so adaptable – you just cannot ruin this recipe! When I've been on a low sugar kick, it's been easy to cut back the sugar or replace with other kinds of sweeteners – it even works well with whole wheat flour. I've also tried cutting back the oil and adding applesauce and it's still turned out delicious. I've experimented with the flavor, my favorite banana bread hack to date was mixing in a swirl of homemade peanut butter (my weakest moment was adding these Reese's peanut butter baking chips. So much yum.) My Mom likes adding dried sour cherries or raisins.
Ingredients
1 1/2 cups sugar
3 eggs
3/4 cup (light) oil - I use grapeseed
2 cups flour
2 teaspoons baking soda
1 tablespoon cinnamon
1 teaspoon ground cardamom
2 teaspoons allspice
3 bananas, mashed (approximately 2 cups)
Instructions
Beat together the sugar and eggs in a large mixing bowl - big enough to accommodate all of the ingredients. Then simply mix in the oil, banana, and dry ingredients. I love that I can whip up this banana bread and only dirty one mixing bowl!
Sometimes I'll add other ingredients at this stage - like a swirl of peanut butter (soooo good) or chocolate chips. This recipe easily adapts so you can get creative.
Pour into a greased pan - I always use my 9.5" springform bundt pan for this recipe, but I also noticed that a smaller version is sold in turquoise.
Bake at 350°F for 1 hour.
© 2023 Copyright Dans le Lakehouse
I hope you enjoy this easy, foolproof banana bread recipe. It's definitely not as healthy as my refined sugar-free, grain-free zucchini bars, but life is short – especially for bananas, which seem to be the perfect ripeness for about twenty minutes.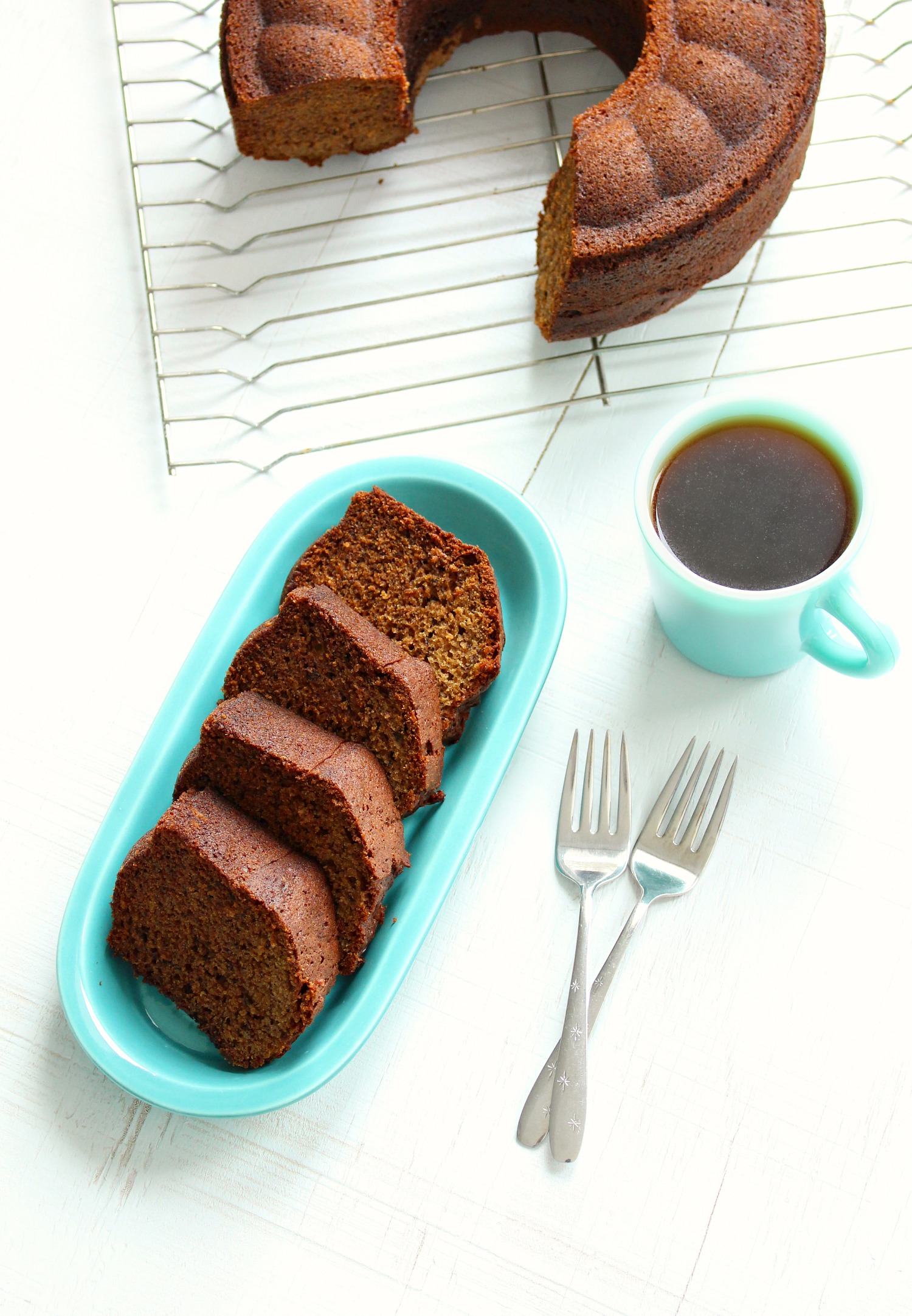 Don't Forget to Pin for Later: