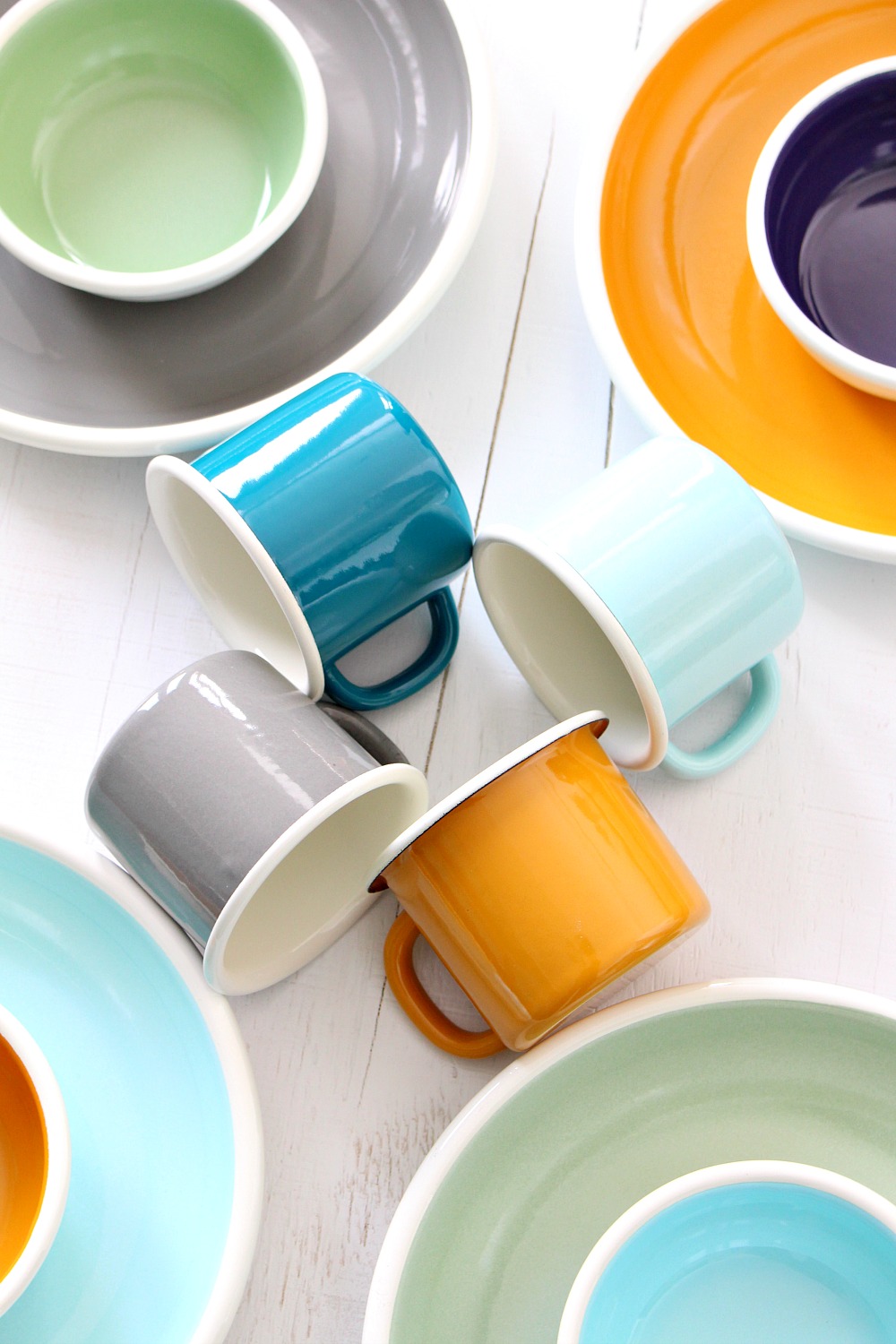 I am SO excited for summer bonfires and days spent lounging by the lake. We've already been enjoying our DIY fire pit, but we'll enjoy it a lot more when we don't have to wear snowpants. Now that we have a new grill, we're planning to do a lot more cooking outside so I bought the cutest set of modern enamel mugs and dishes. I used to just use an older vintage china set outside, because I didn't care if it got damaged, but then it dawned on me that it's not the dishes I should worry about, it's the sharp shards that could scatter across the gravel and cut Szuka or Hynda's feet. Their poor puppy paws! I feel terrible that I never even thought about the pups getting hurt if we drop a plate or glass outside.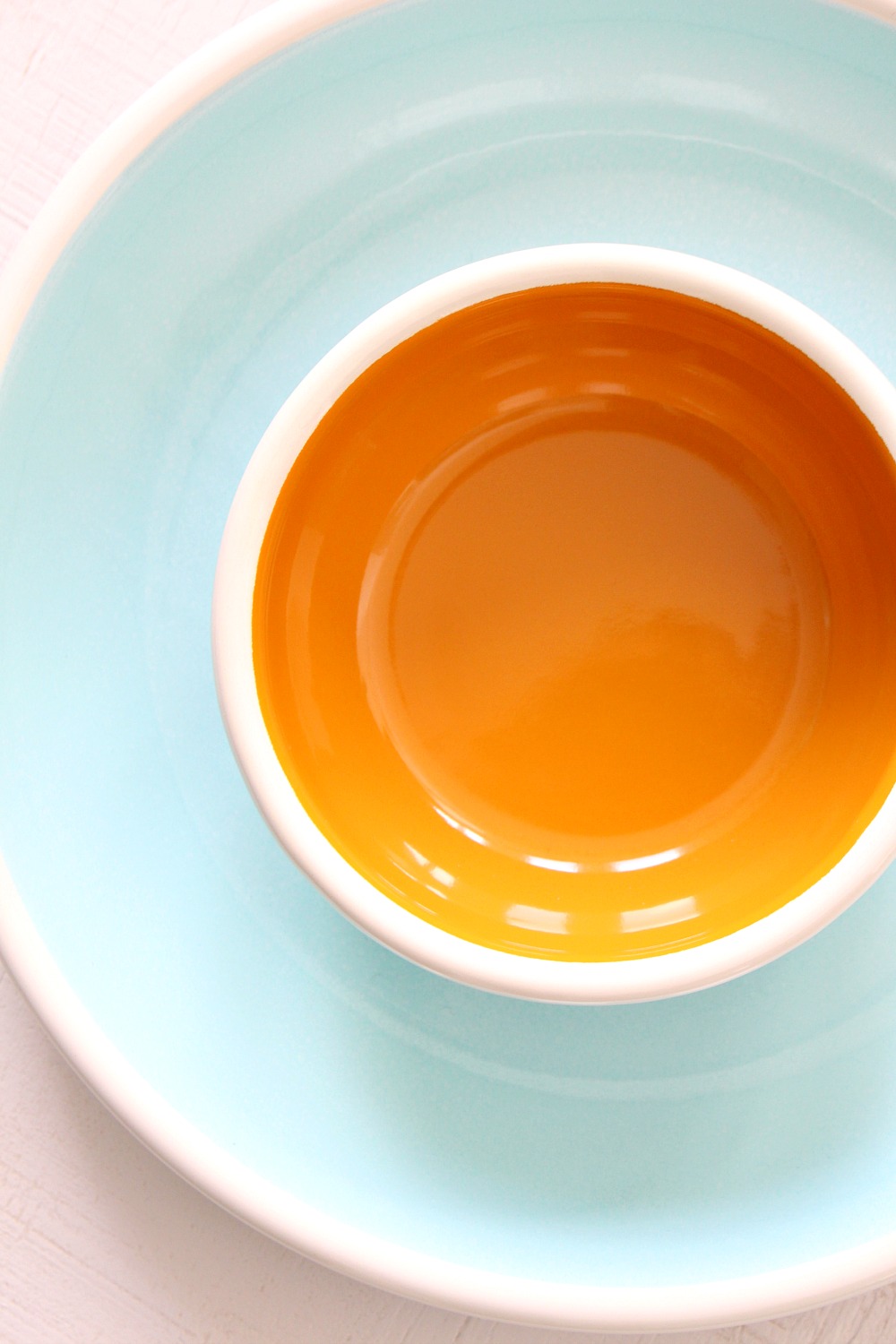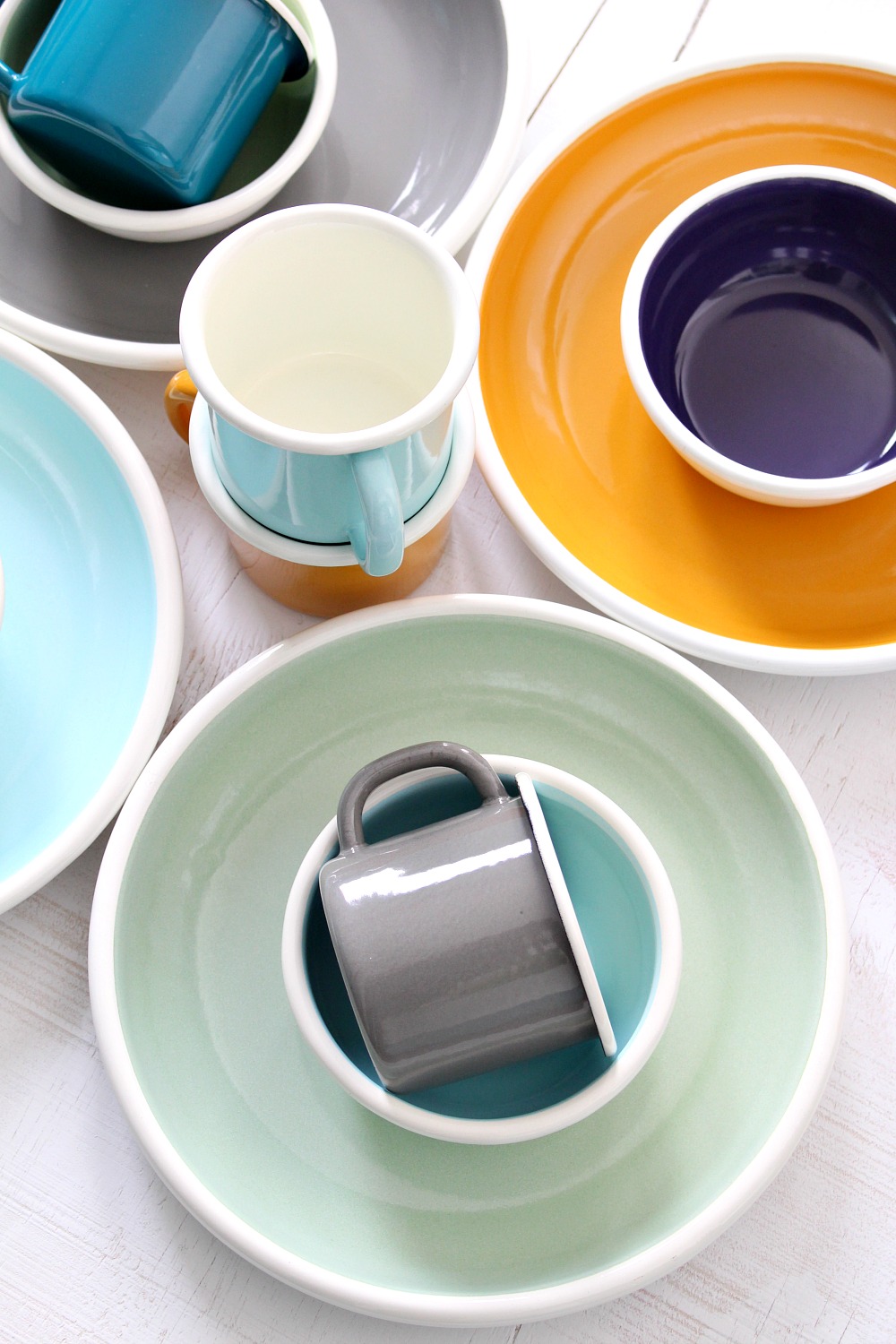 I shopped around online, looking for cute enamelware that would be pretty and practical. Once I found the colorful the Bornn Bloom line, the search was over and I bought a mix and match set of four. Now we have a fun set of new enamel plates, bowls (ice cream!) and mugs that are 100% droppable. Normally I am all aqua, all the time, but I wanted to get the orange enamel for Hubby. In the spirit of fun, I ordered a mix of colors so everyone can choose their own combo.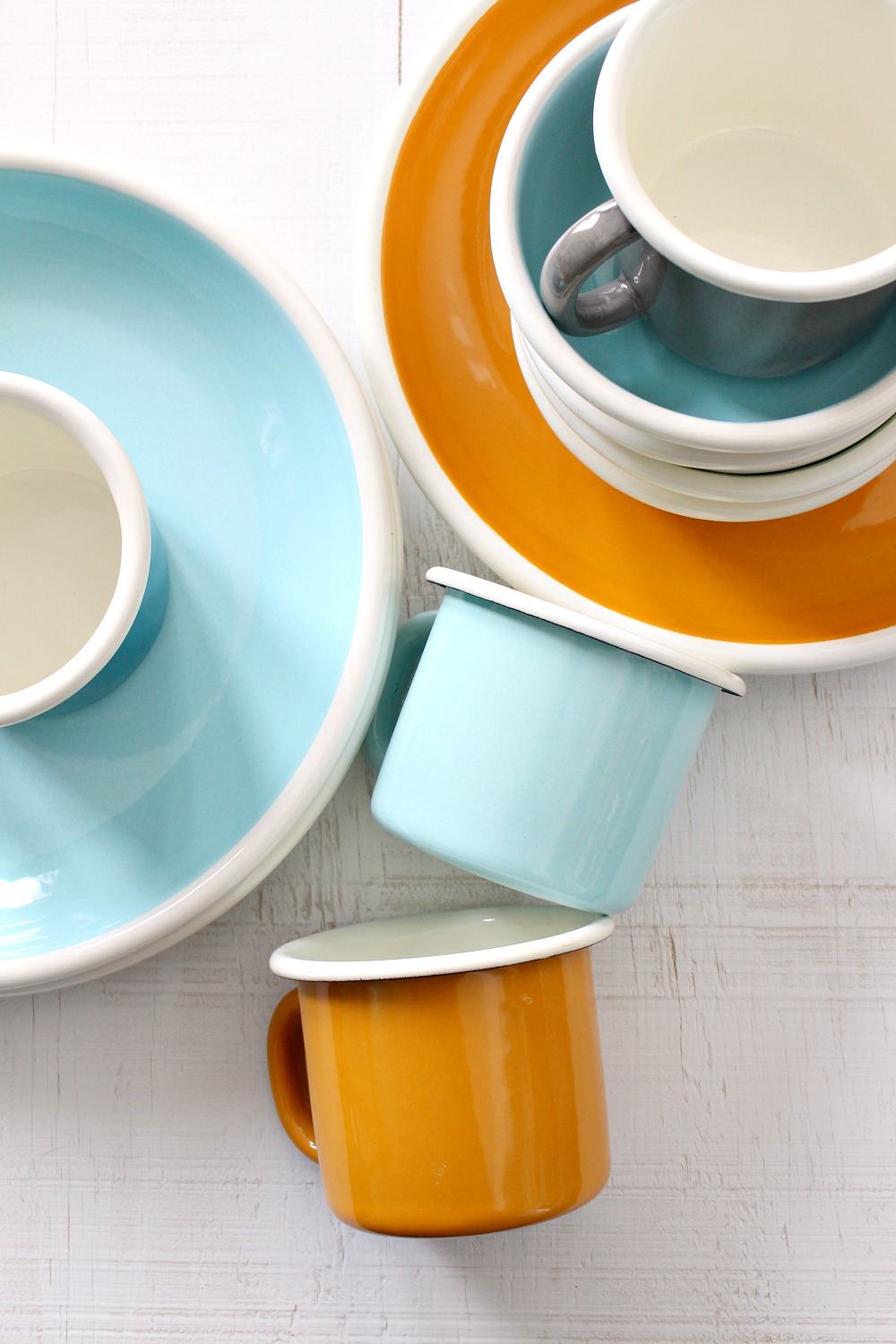 I also ended up adding some Linden Sweden turquoise plastic tumblers to my cart. I had originally thought the set was a mix of colors (perfect with our mix and match enamelware, right?), but I wasn't disappointed that I accidentally ordered all aqua. Unsurprisingly the blue and green are my favorites.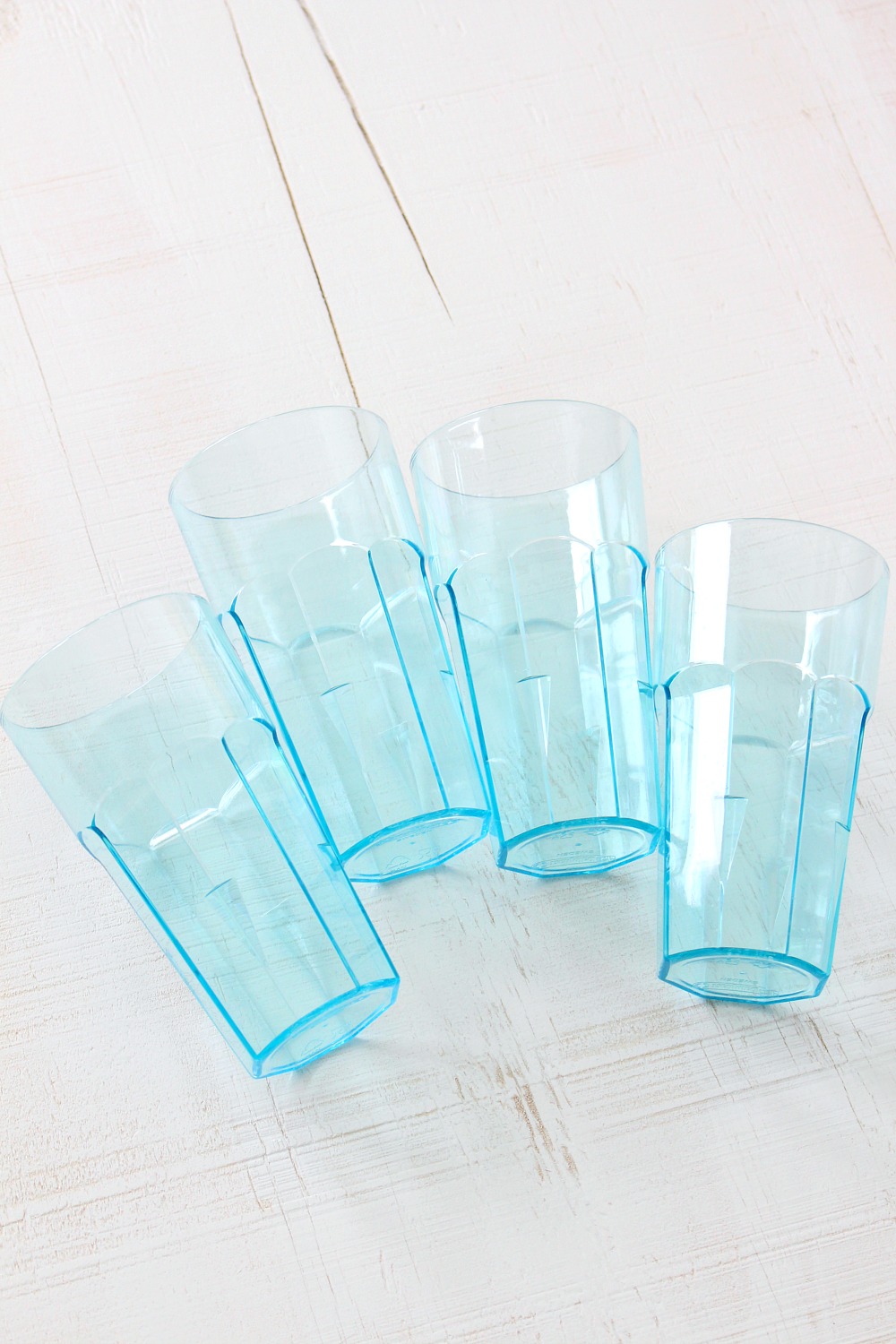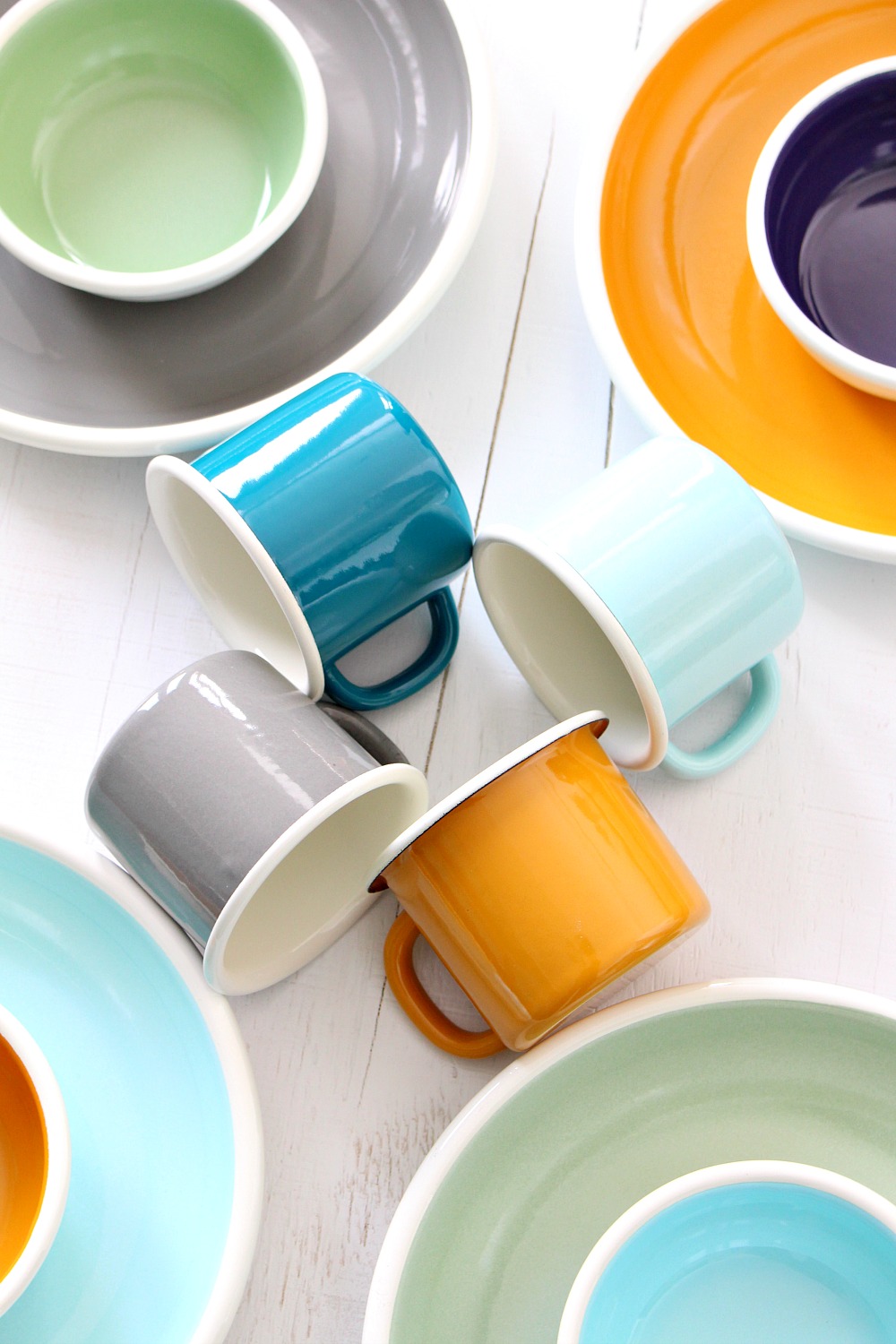 In case these gorgeous, summery colors don't wow you, Bornn has another line of modern enamel mugs and dishes that is MARBLED! I was tempted – torn between my love of everything marbled and my undying affection for aqua…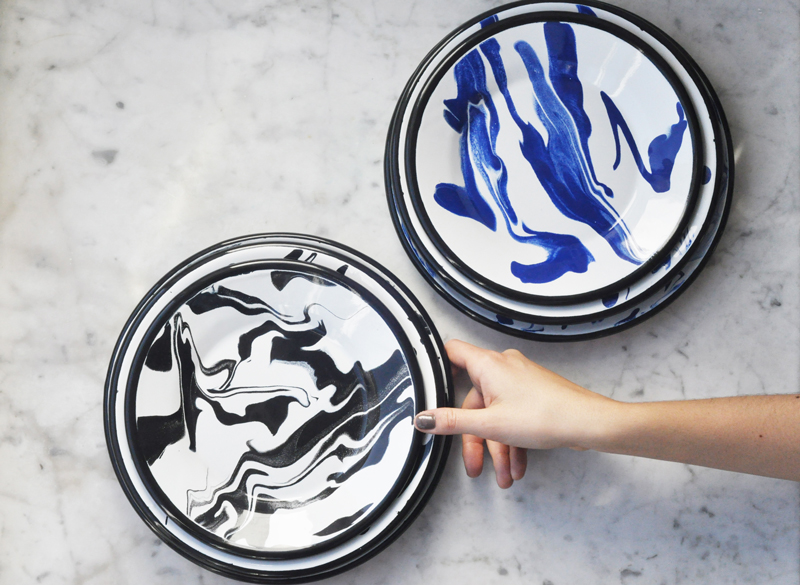 In case you're feeling tempted too, the colors available in the marbled design are a deep teal, an inky indigo blue, and a timeless black and white combo. There are even baking dishes made in this design. The extra pieces in this collection are really practical.
Because I did so much window shopping, let me just share a few other favorites because there are quite a few retro meets modern enamel mugs and dishes out there. Of course I am this all aqua set of enamel dishes caught my eye – and the price is SO good.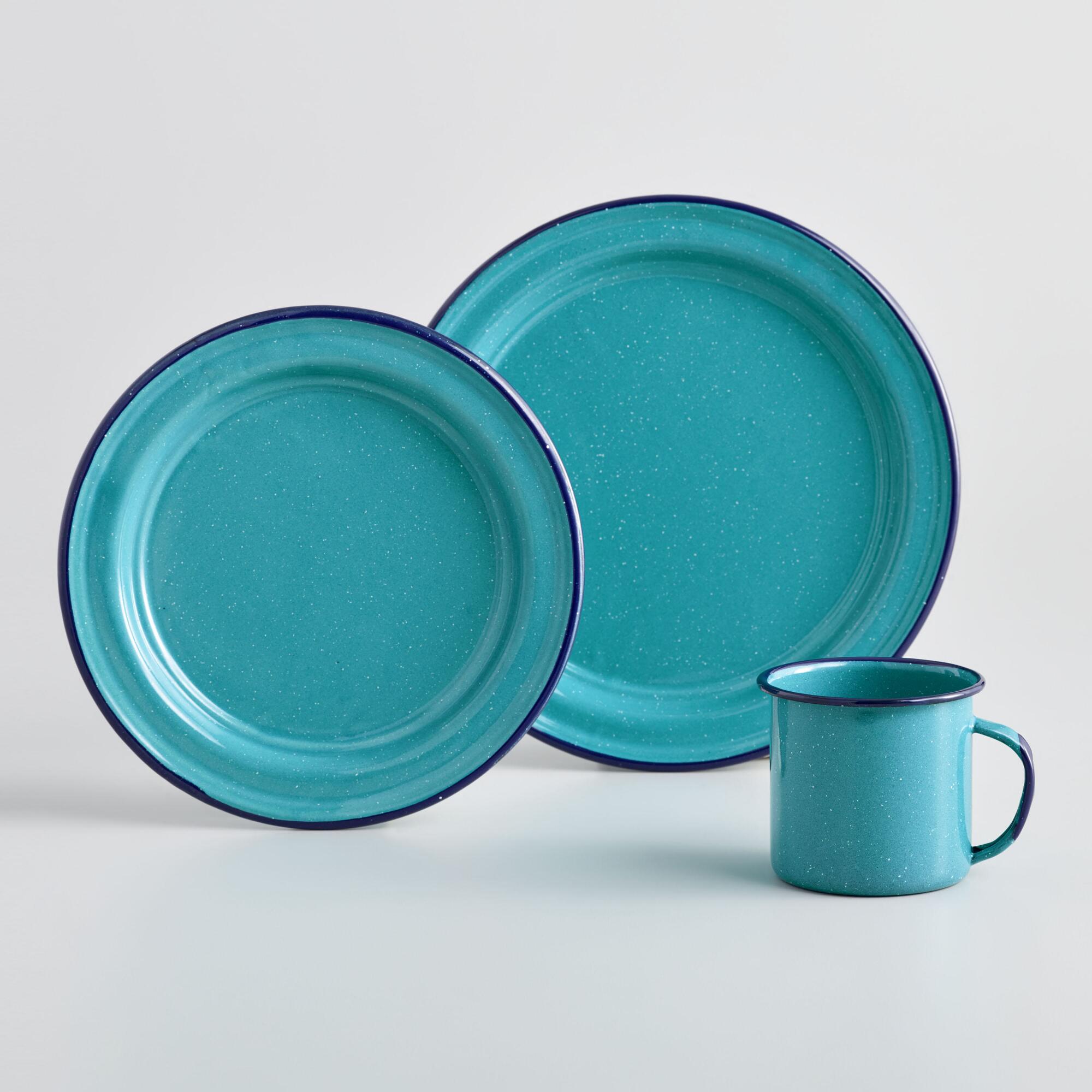 These Orla Keily mugs are the prettiest enamel mug ever – and they have that the convenience of everyone choosing a color, which is so necessary once these mugs get filled with coffee that's really 95% Bailey's. Here's the orange flower, the blue flower, the green flower, and the yellow flower mug.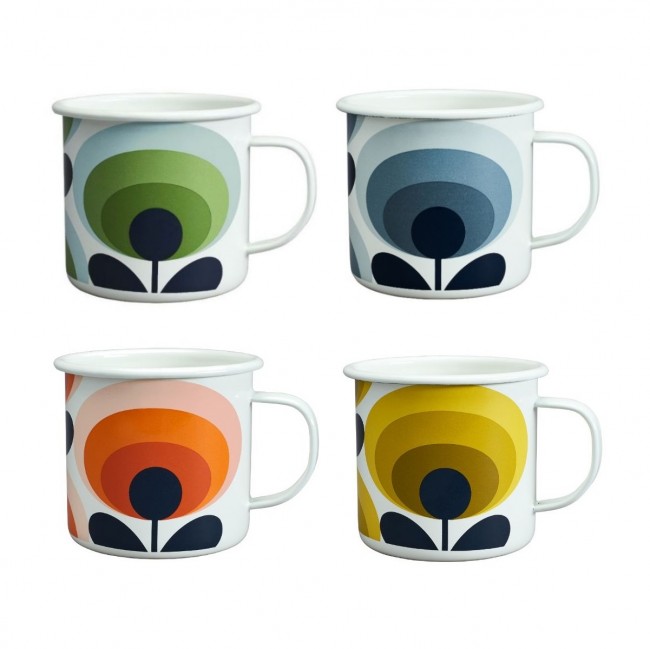 This blue set has classic, camping vibes. This "camping is in tents" enamel mug still has me giggling! This minty one has a faux antique vibe I'm on the fence about, but the color is lovely. I also can't resist including these enamel mug pins. I am powerless to resist a good miniature. Click on any enamelware below to shop:
I was pleasantly surprised at how many great options there are for modern enamel mugs and dishes!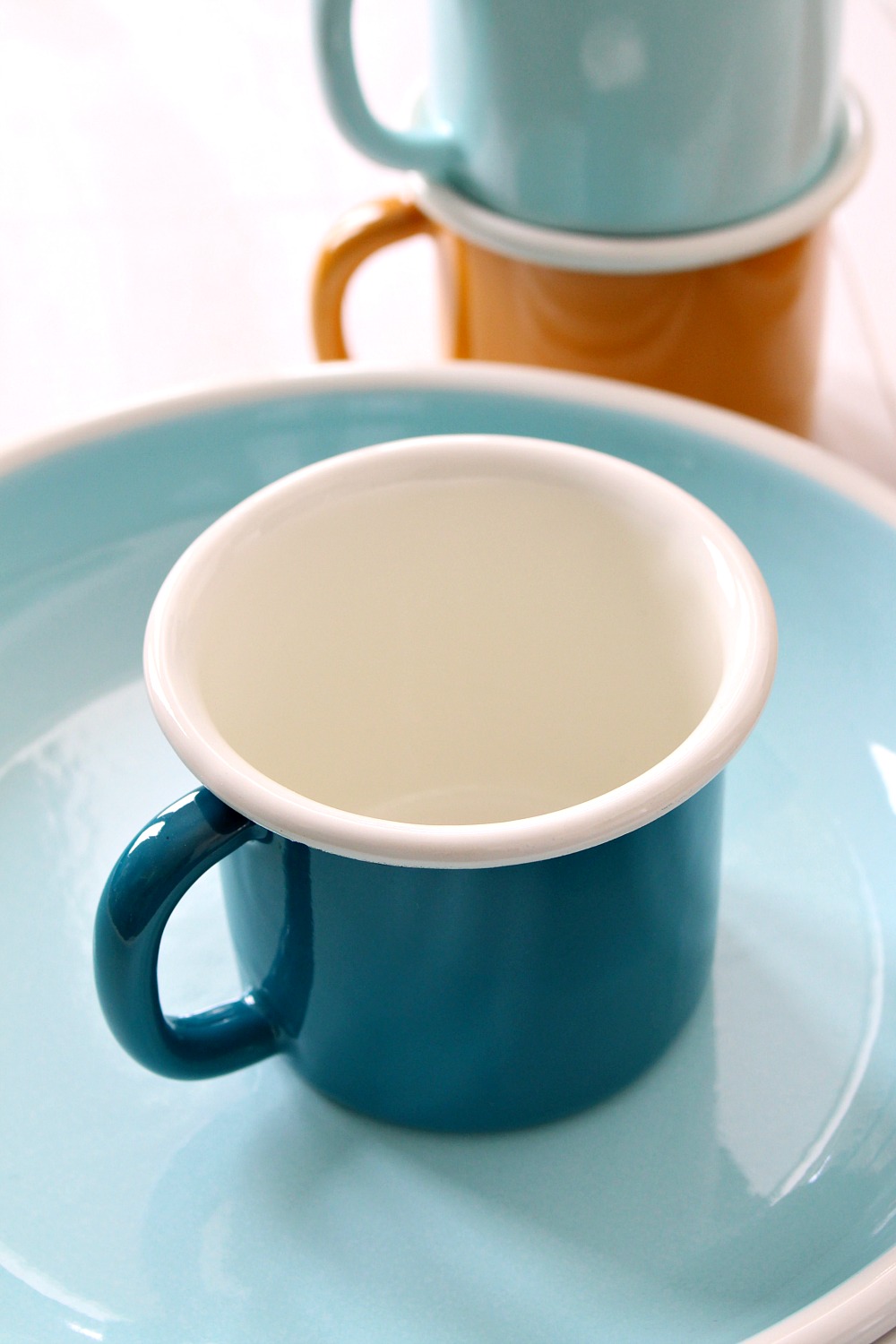 All I need now is a kettle for the fire pit…