DIY stenciled art to the rescue! I know someone obsessed with birch tree wallpaper – but she's living in a beautiful apartment where wallpaper is strictly verboten. Sure, temporary wallpaper is an option but I actually think the sloped ceilings would stand out with wallpaper. Instead, we painted the beige walls and drab ceiling all a crisp, bright white (which was landlord approved – luckily!) and created this renter friendly, DIY stenciled art using a stencil that looks so much like that coveted birch tree wallpaper.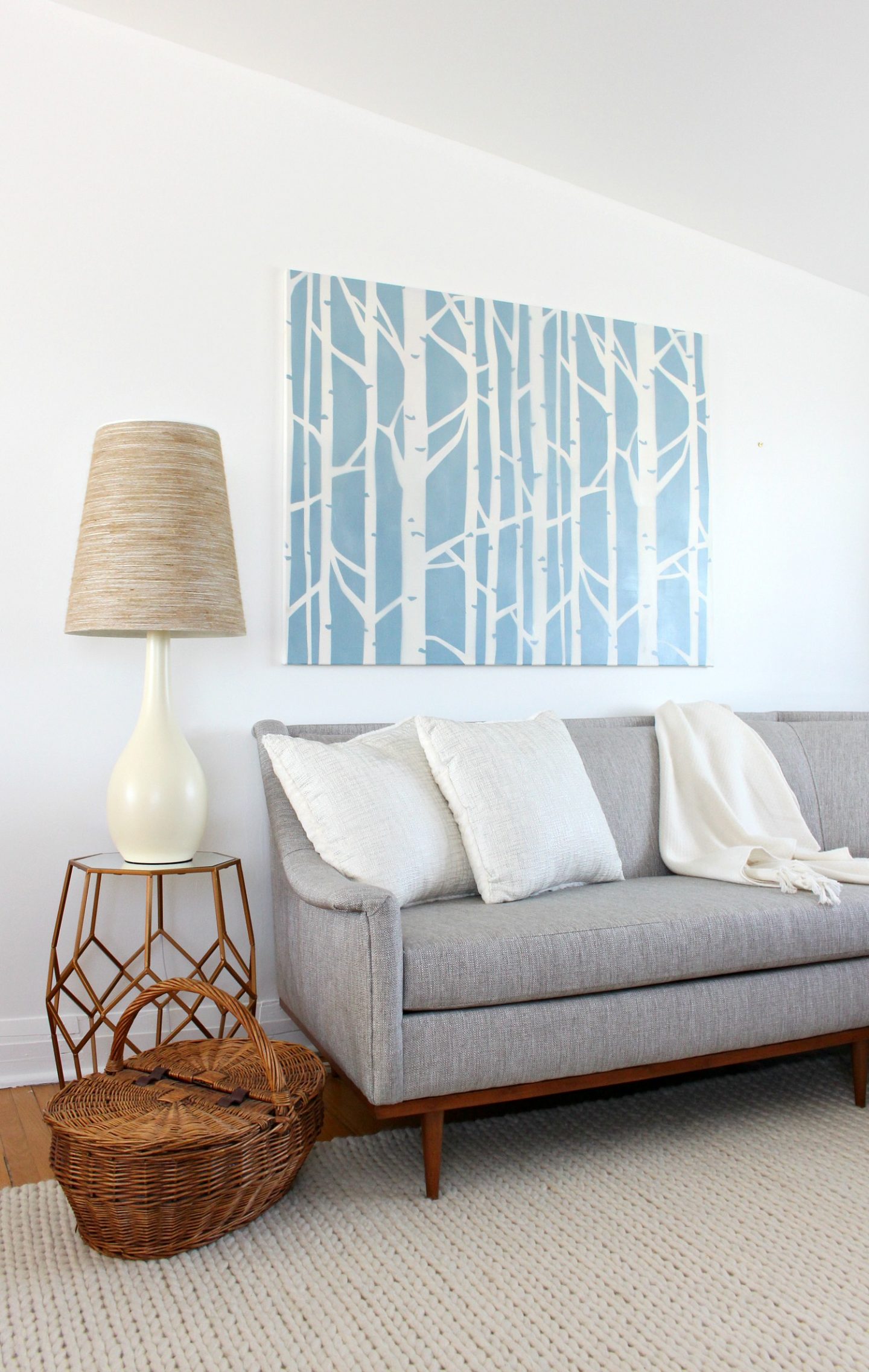 Because the study, mylar stencil in washable and reusable, down the road we could recreate an entire "wallpapered" wall with only paint, but for now this easy DIY stenciled art achieves the look and fills a blank wall inexpensively.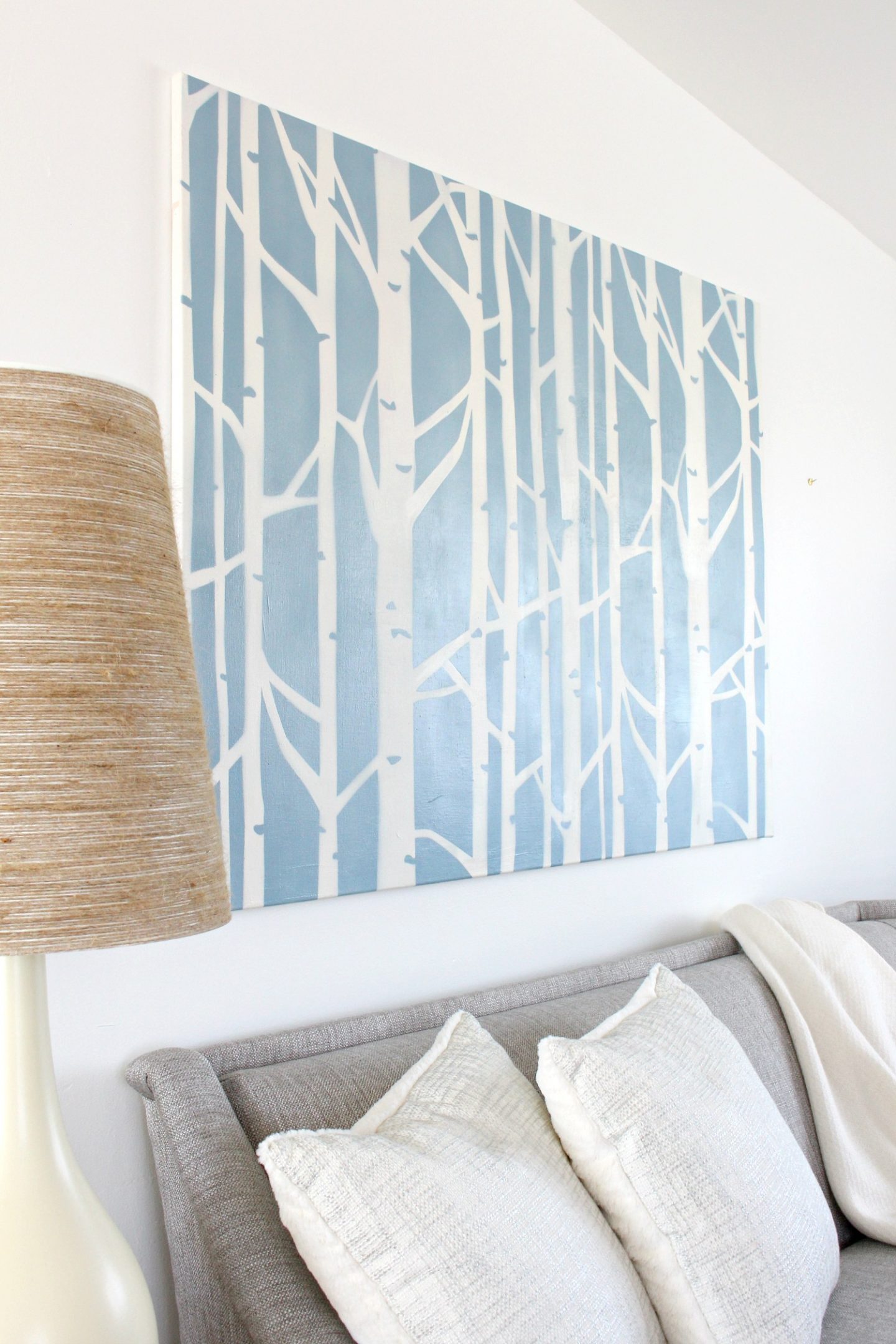 Supplies:
My first step to making this DIY stenciled art was to reclaim an old canvas by painting it white. I kept a lot of brush strokes for a more "painterly" feel. When the paint was dry, I laid down the stencil and blasted it with Rust-Oleum Painter's Touch in Satin French Blue (make sure to cover any areas – including the canvas – you want to protect from overspray).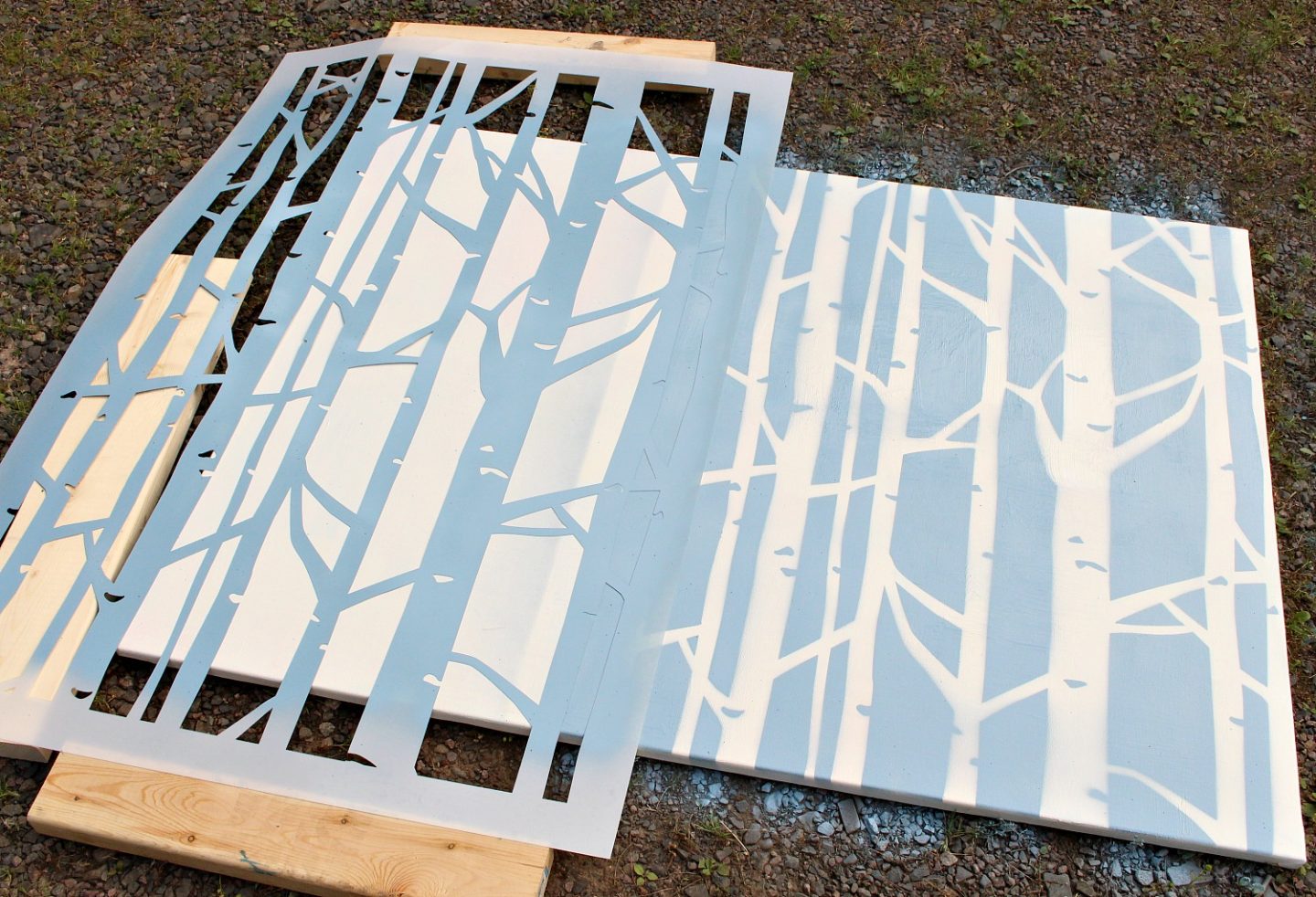 With the help of a second set of hands, I gingerly lifted the stencil up and over, matching up the guidelines, and sprayed it again. After we lifted the stencil a second time, I let the spray paint dry.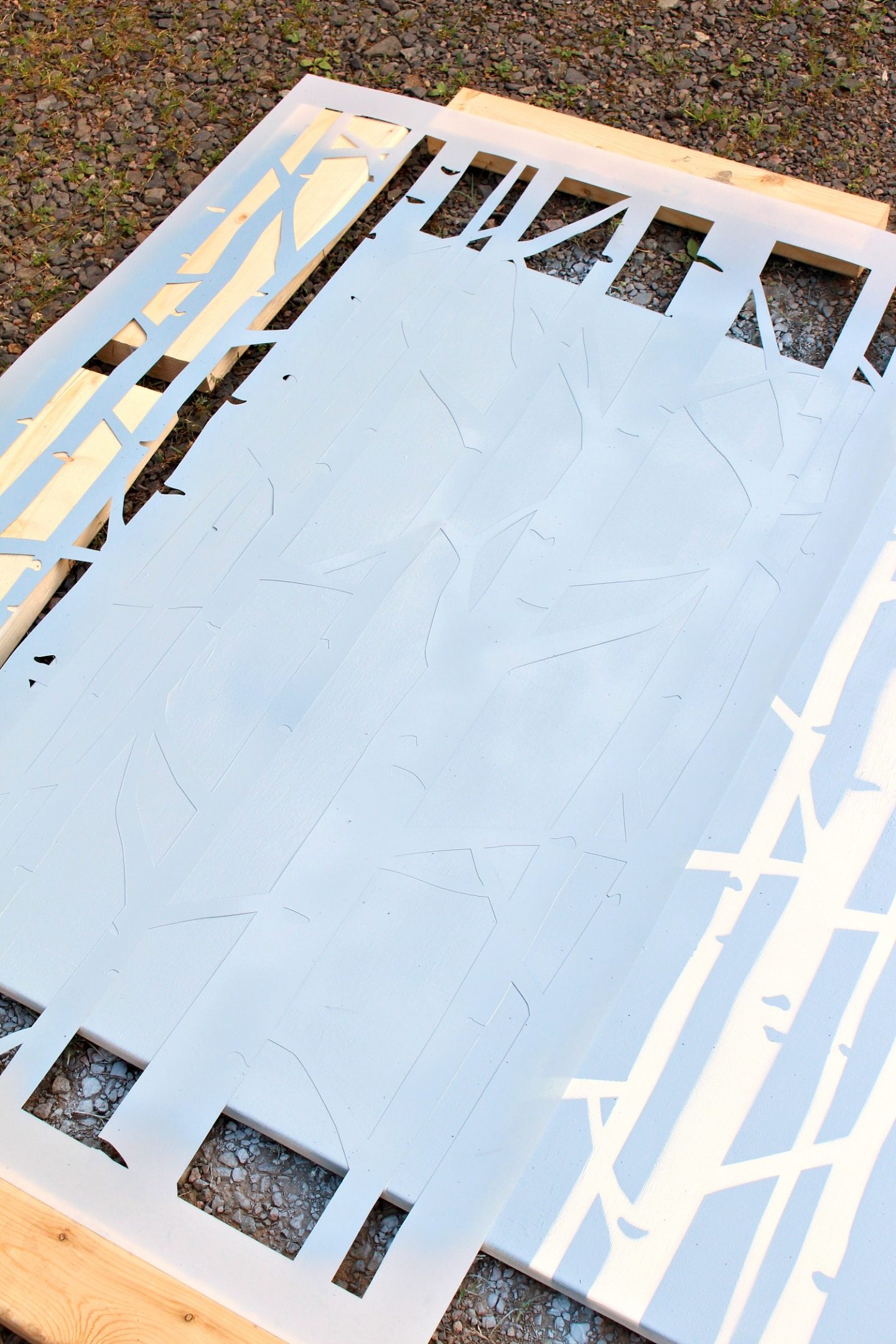 When the blue paint dried, I used a small artist's brush and the original white paint to touch up any overspray and also add a more painterly quality here and there. At this point you could even add more detail to the birch trees, but I kept the silhouettes simple. When the paint dried, I blasted the entire canvas with a thin coat of Rust-Oleum's Metallic Pearl Mist, which is really sheer and just adds a very subtle shimmer to the entire piece. This step is totally optional, but it's something I've been doing with my DIY art lately because it gives it a nice shimmer.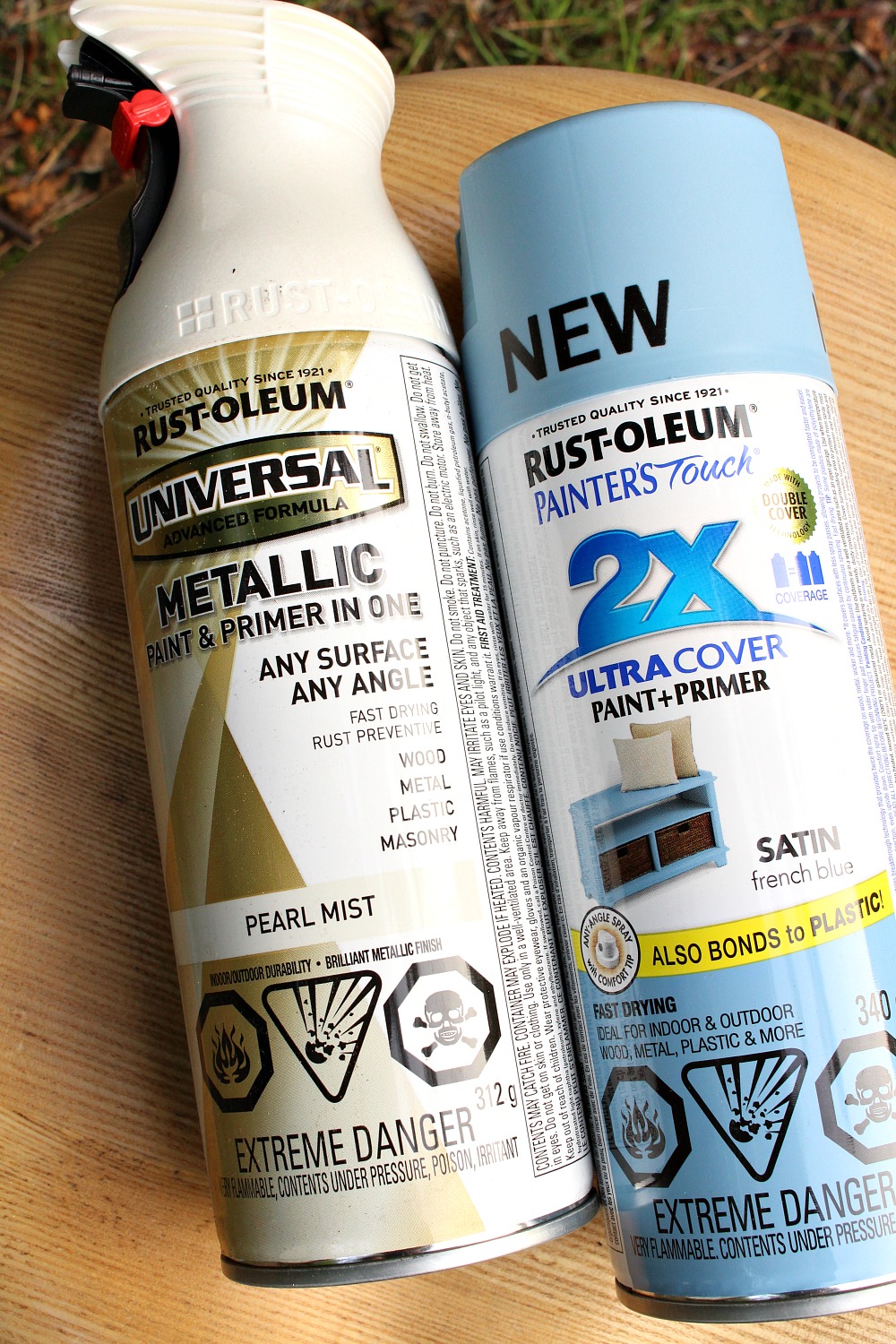 And, voila! This DIY stenciled art is so cute and can easily be hung with temporary 3M hooks.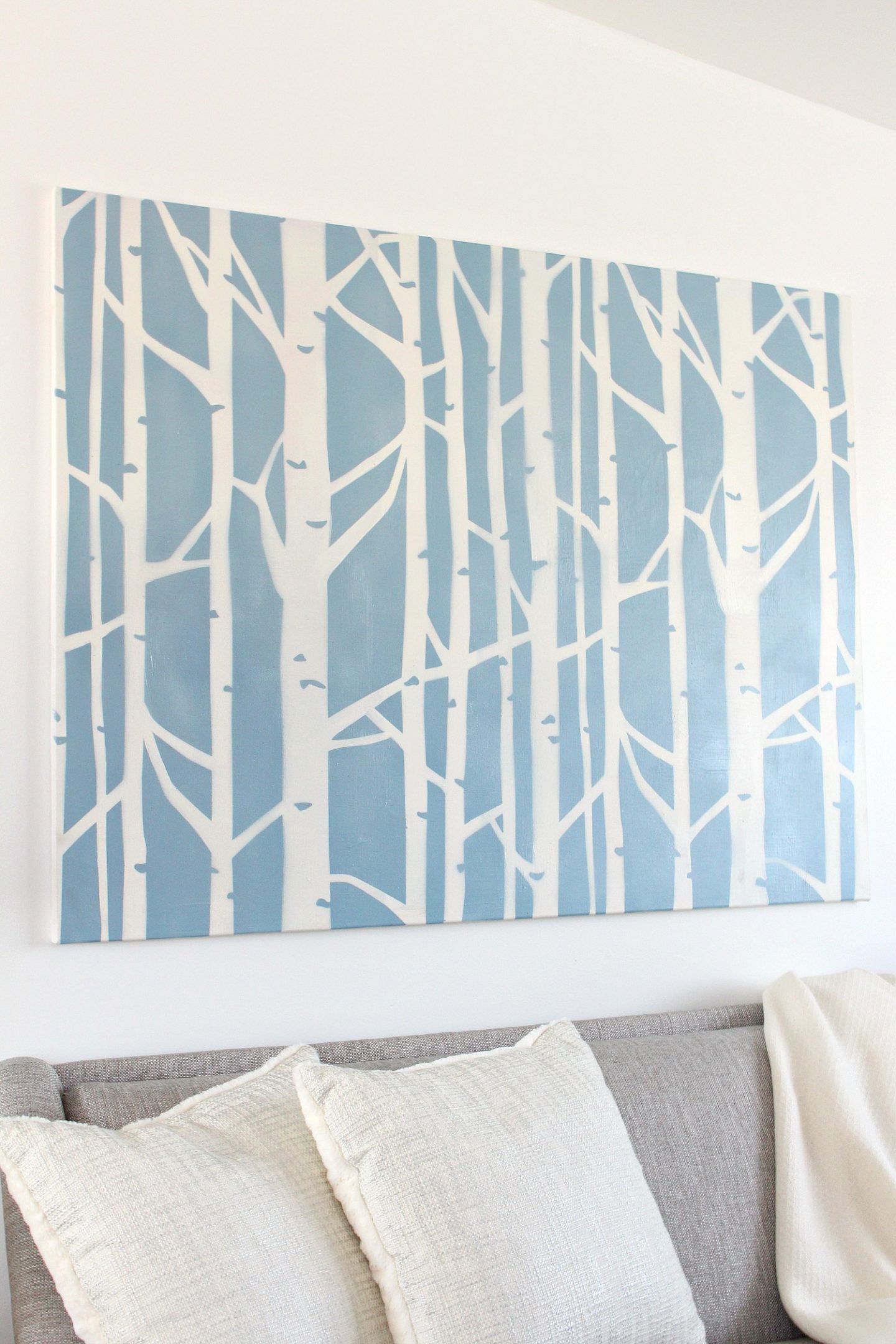 You could also do a really massive canvas and lean it up against a wall to really make this renter friendly and create a bigger wallpaper impression. Using stencils to create art is such a fun way for anyone to make something unique for their walls – no artistic skill required.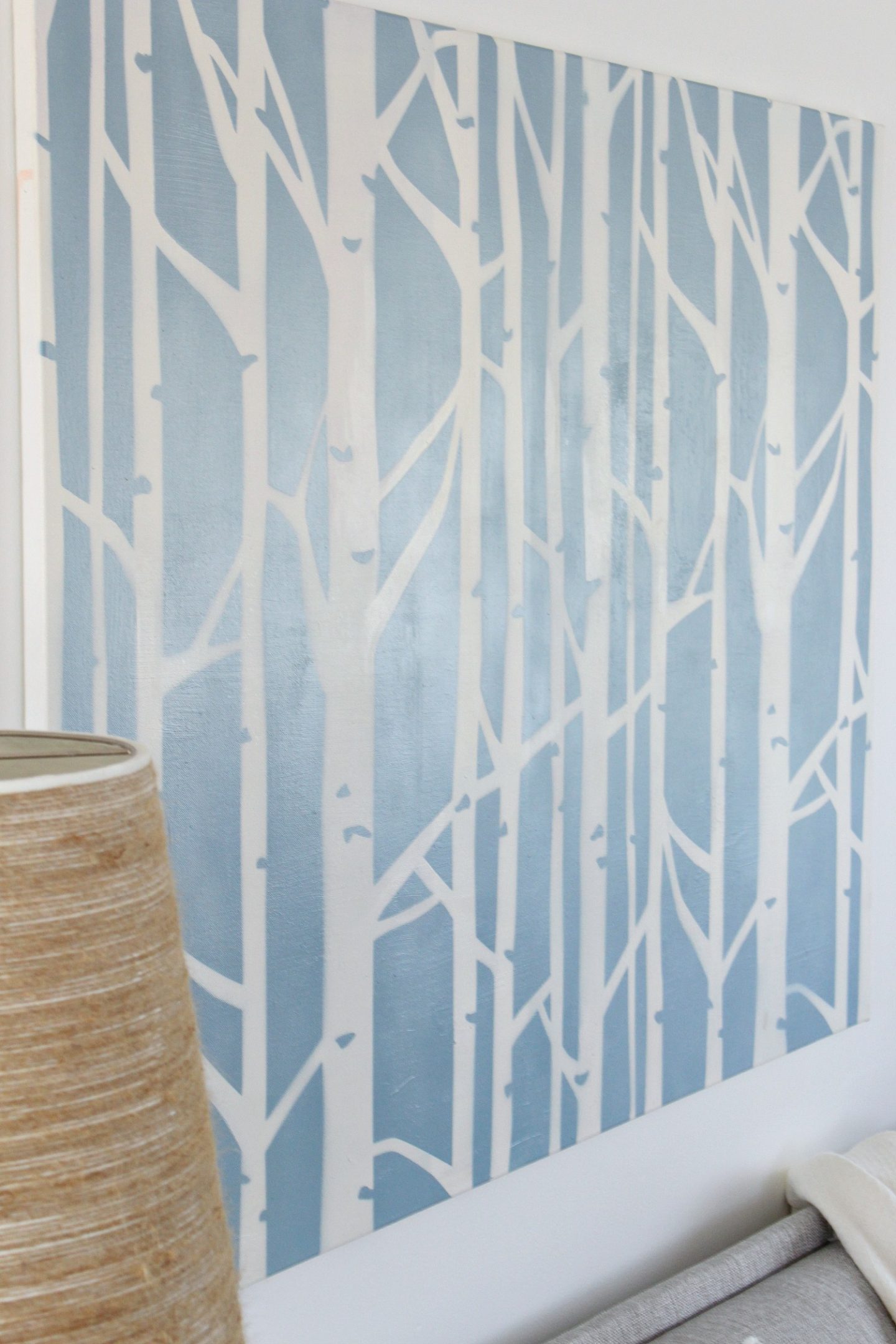 Looking for more easy art ideas? Check out my popular black and white painting – so many folks have had success with that tutorial. My recent DIY coastal triptych is also deceptively simple and definitely feels like wallpaper thanks to it's large size and swooping brush strokes. And for something even easier, take a look at my DIY framed agate art – all these years later and it's still something I love and hang in my home.
P.S. Don't Forget to Pin for Later!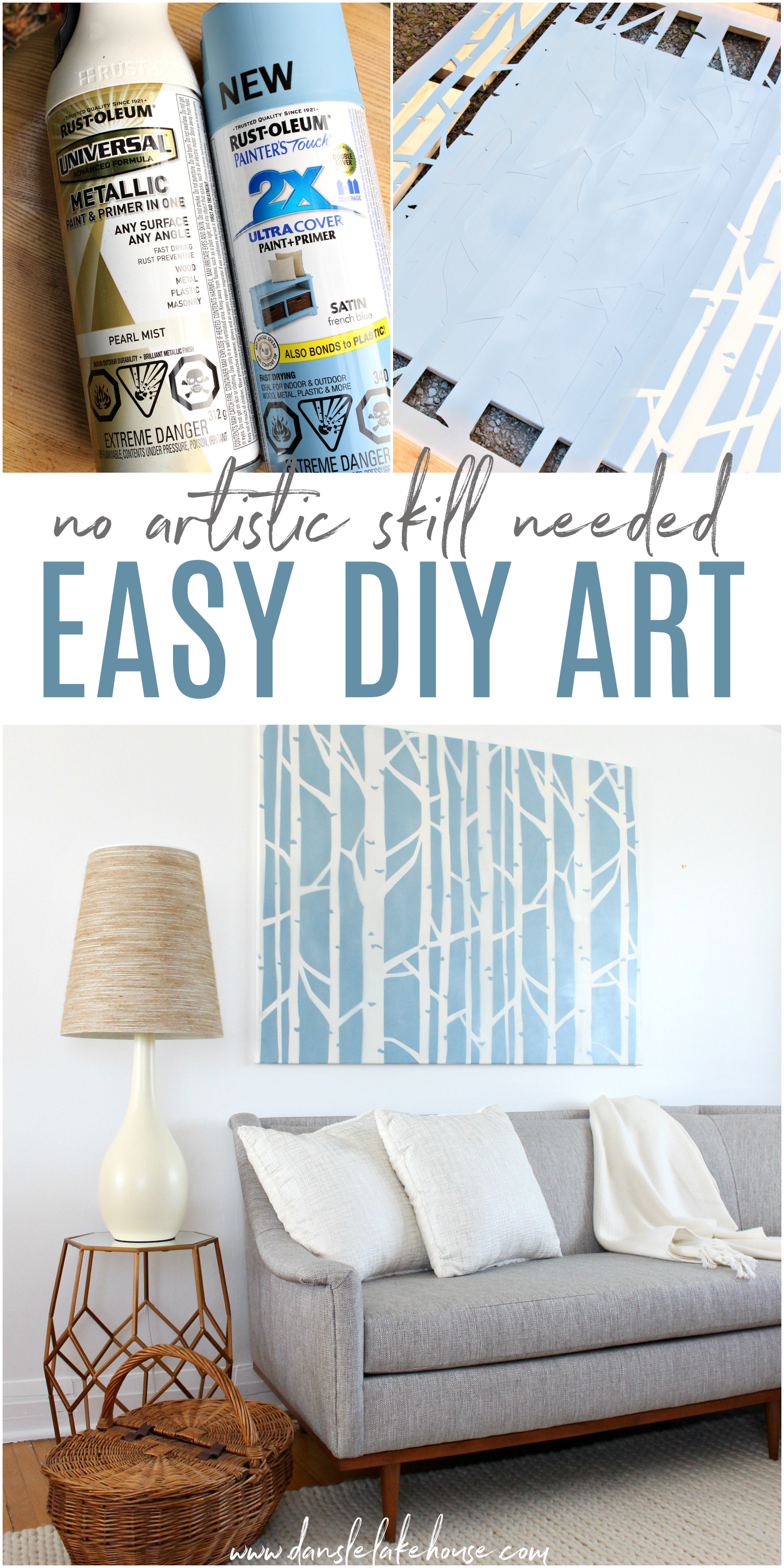 This post was sponsored by Stencil Revolution – be sure to check out the stenciled linens I made too!