This shop has been compensated by Collective Bias, Inc. and its advertiser, Bose. All opinions are mine alone. #sweetdreamsoundsleep #CollectiveBias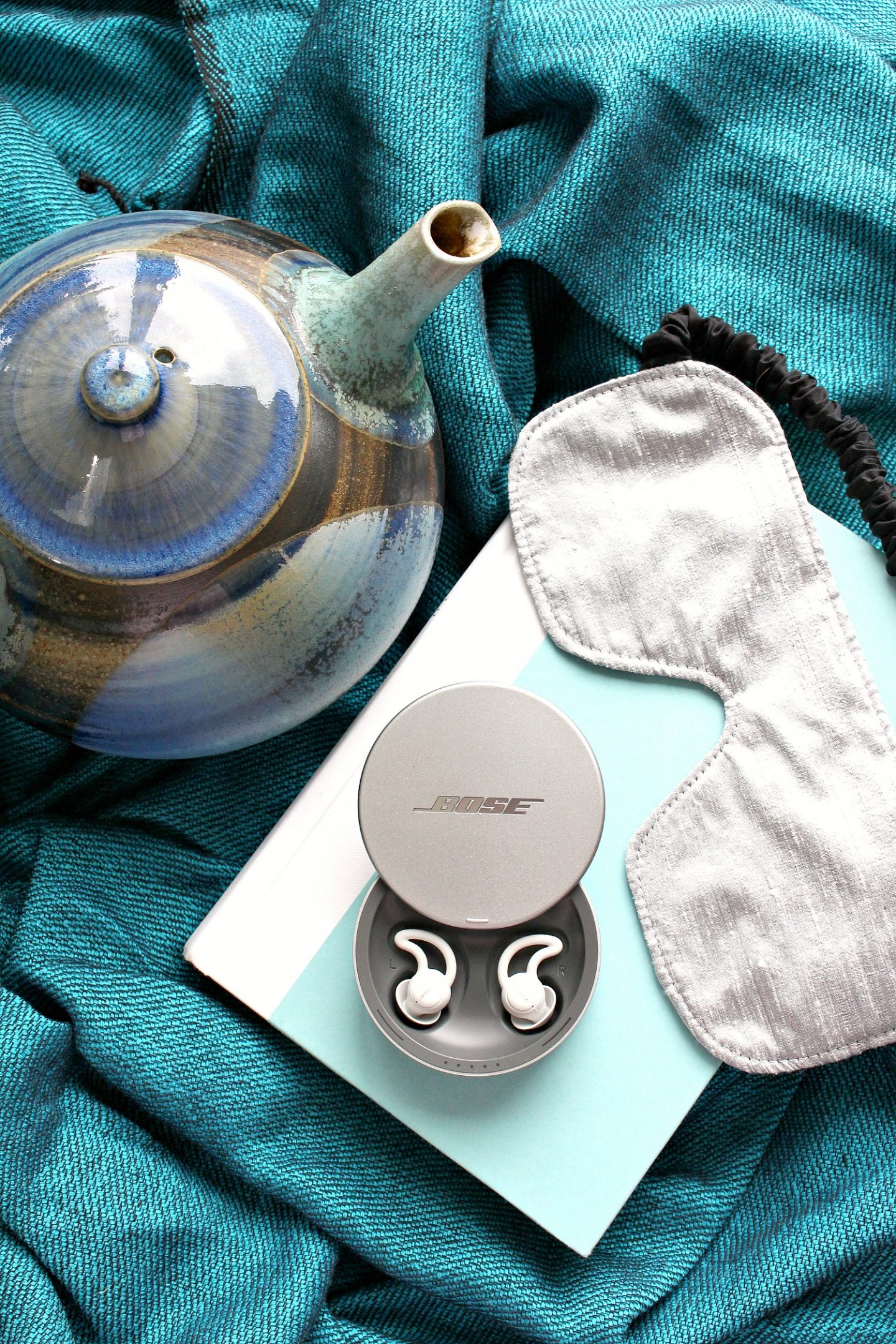 I don't know how I got so lucky, but somehow I partnered up with the absolute best husband. As of this year, I have spent half of my life with the guy you only know as handy hubby, and we celebrate 10 years of marriage this December. He's so funny and smart, unbelievably patient and kind – and handsome as heck. We spend so much of our lives together having fun and he can make even the worst days brighter. There's only one flaw that I can see (or rather, hear): he snores! We both laugh about how funny this is because we live in a really peaceful neighborhood on Lake Superior, with zero road noise and quiet neighbors. All I should be hearing is the lapping of the waves – and the quiet honking of geese devouring our new lawn.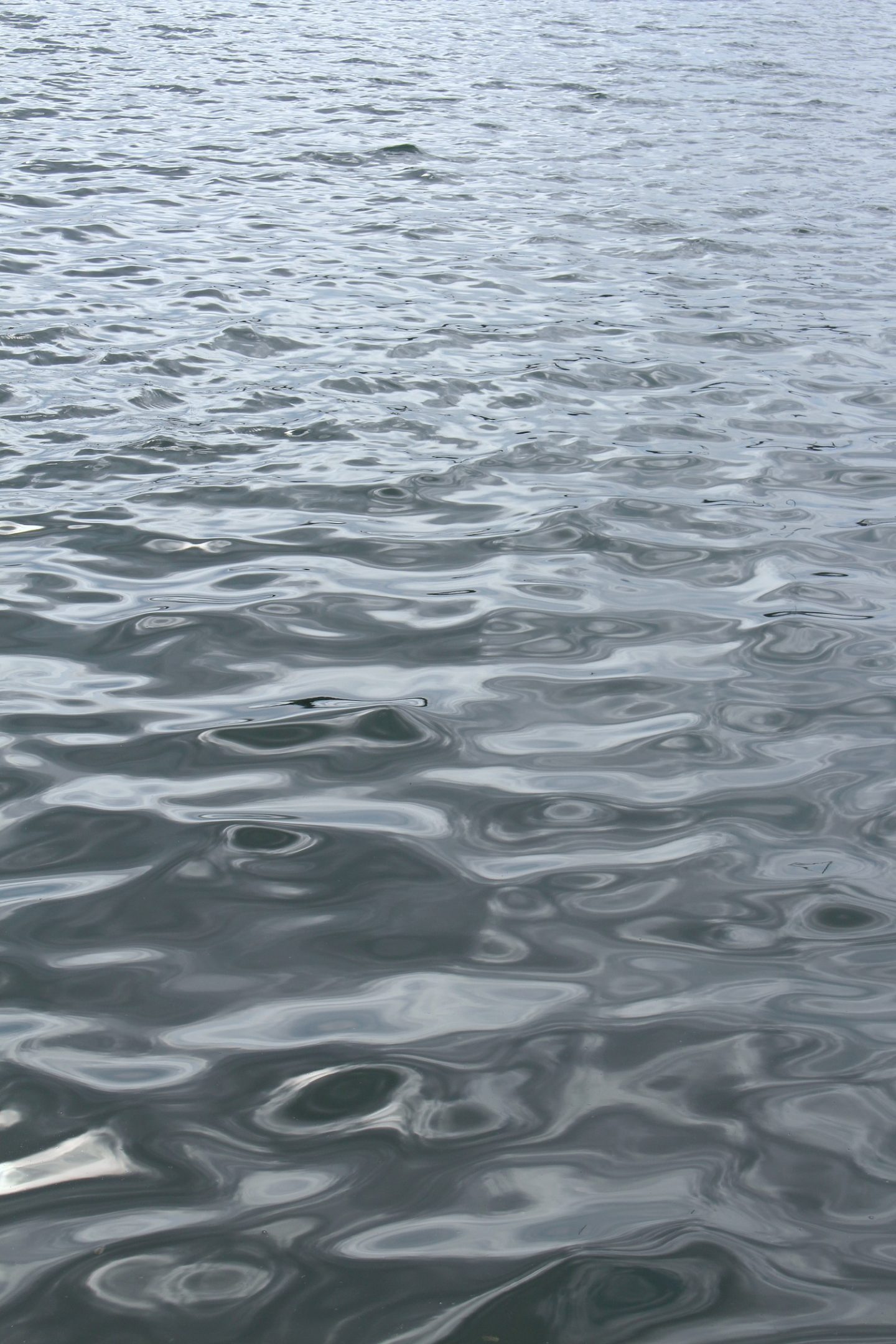 But those calming sounds are drowned out by Hubby's impressive snoring – and he can fall asleep the minute his head hits the pillow at night, whereas I lay awake thinking and coming up with brilliant ideas and arguments that I forget by the morning. We go to bed at the same time every night and it's always a race for me to try and fall asleep first so I'm not kept awake by his snoring, but lately his snoring has gotten so loud that it's woken me up at night. When I saw an opportunity to try out the Bose® noise-masking sleepbuds™ I jumped at the chance to block out unwanted noises and finally get a good night's sleep.
(Hover over the image below to pick up your own sleepbuds™, if you have some unwanted noises you want to block out too!)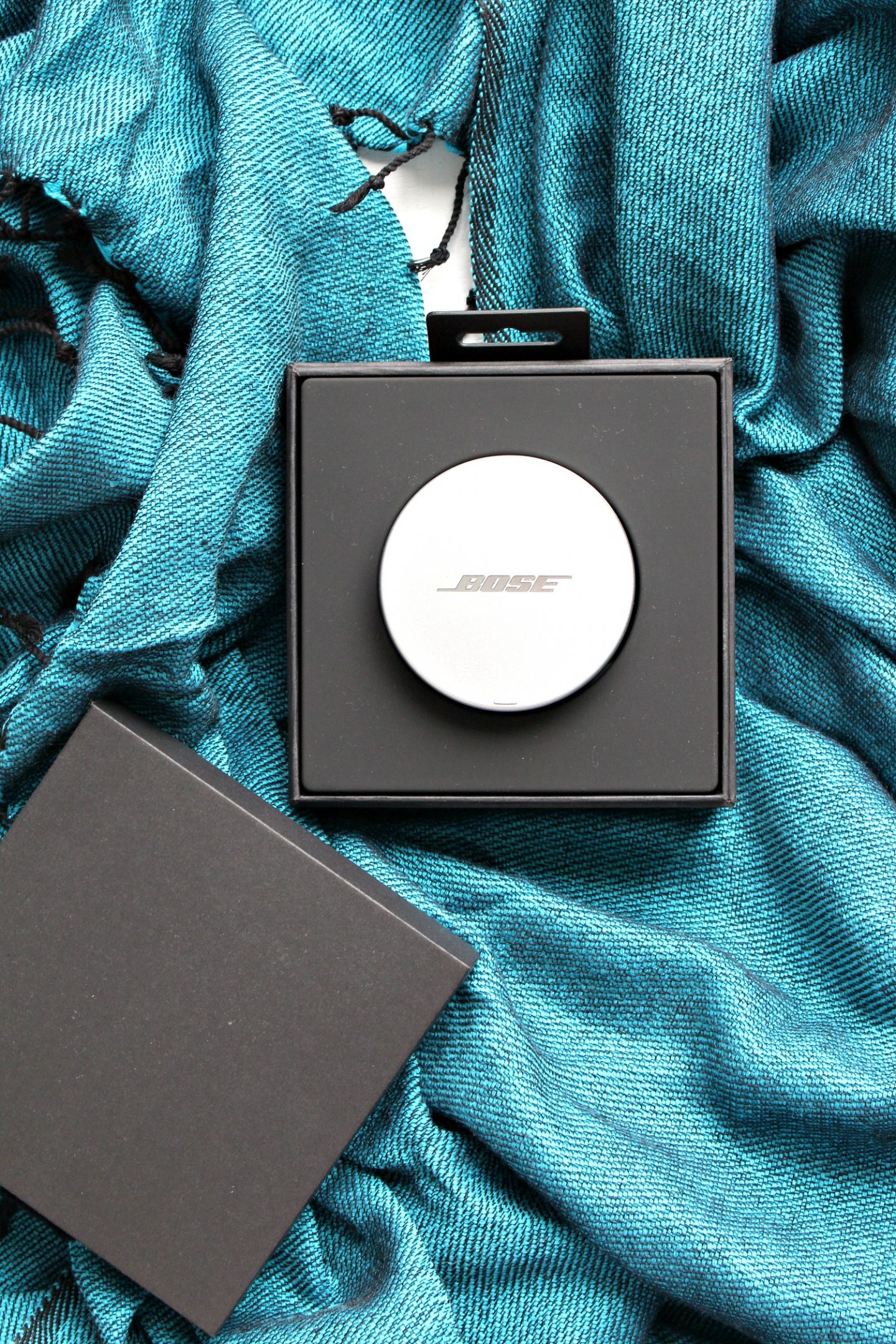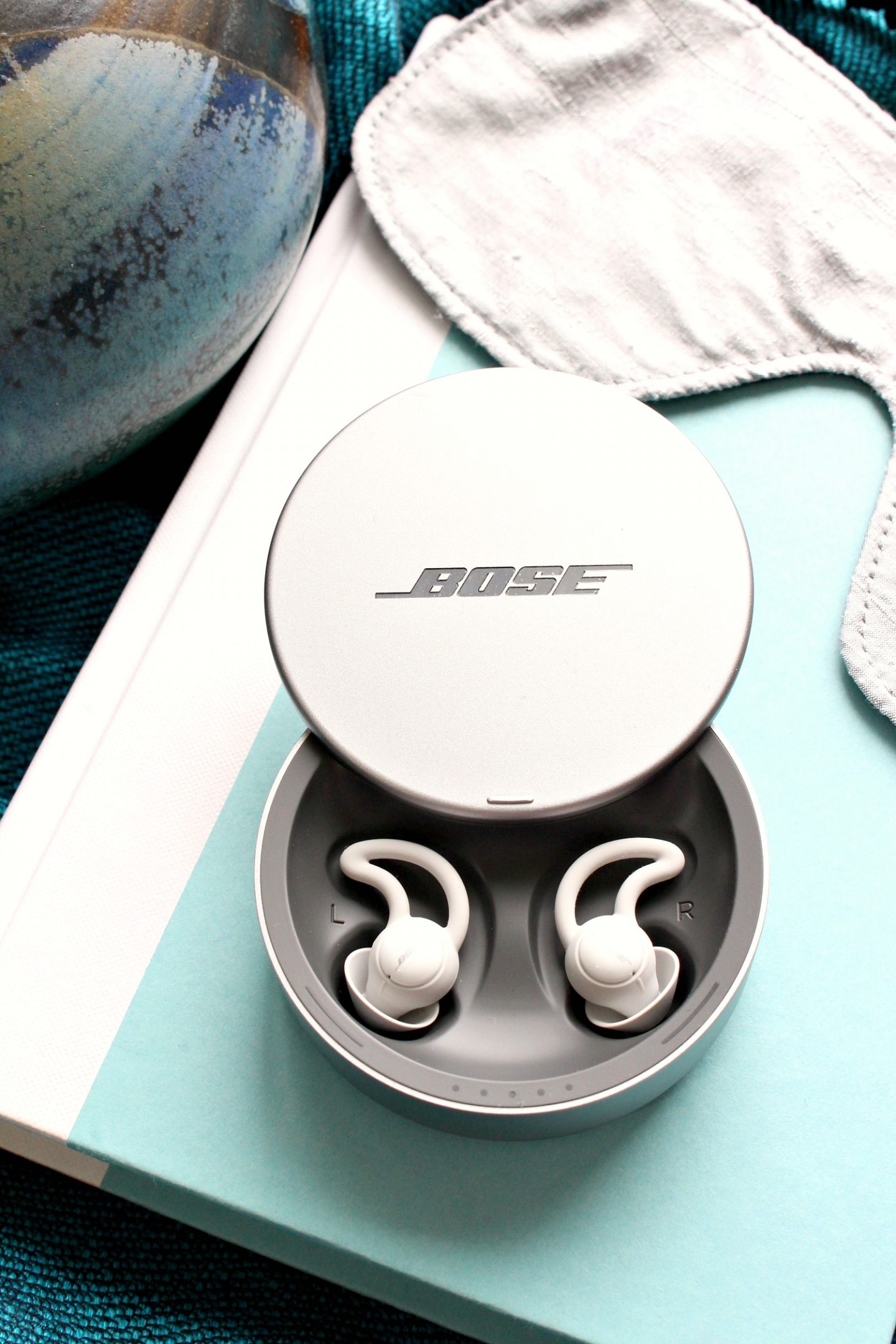 Instead of streaming music, the Bose® noise-masking sleepbuds™ deliver a variety of soothing sounds to help block out other noises. The sleepbuds™ are not noise cancelling, nor do they play music, although I did find that even turned off they muffle noise quiet pleasantly. After downloading the app, I can control my sleepbuds™ from my phone and decide which soothing sounds to play and for how long.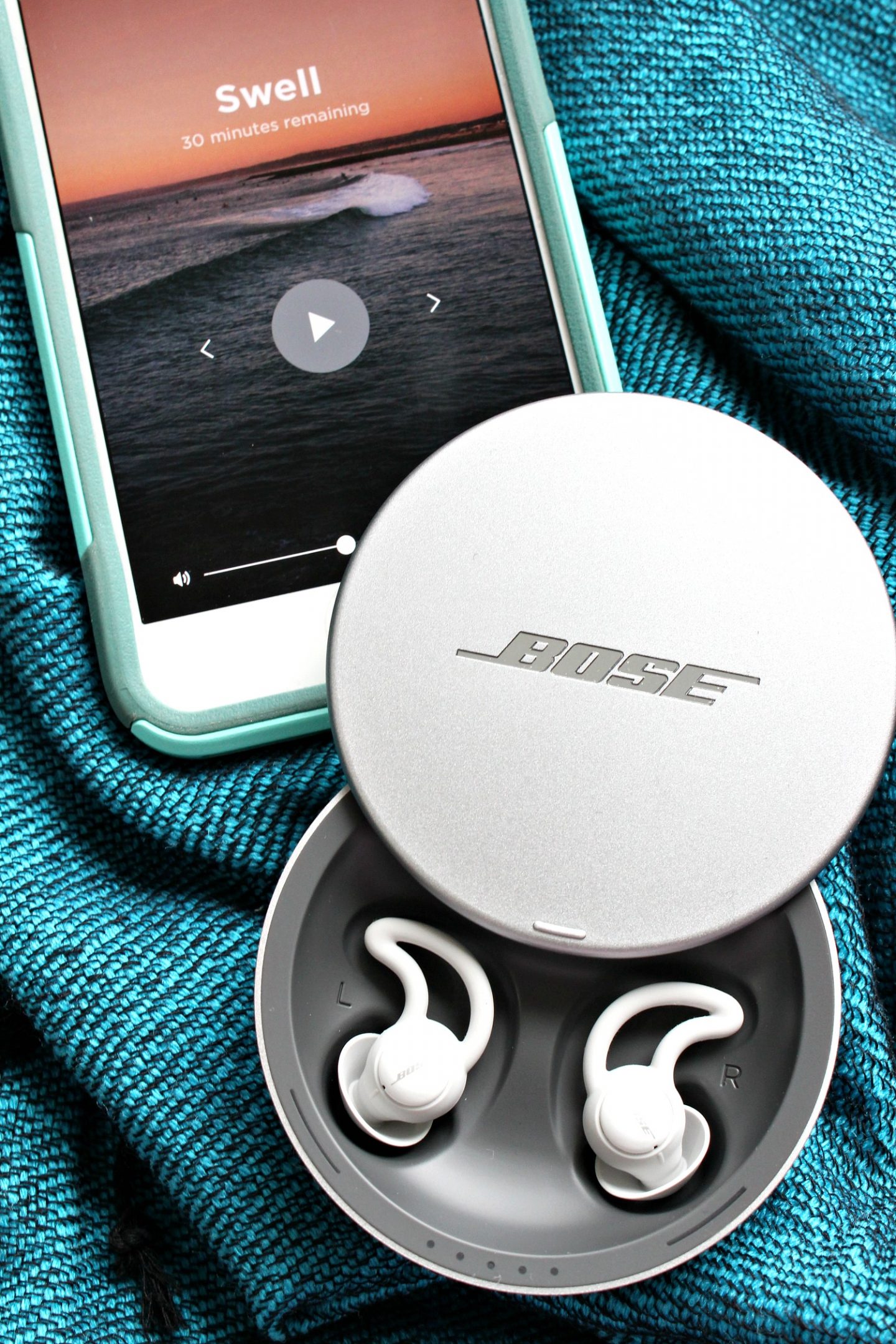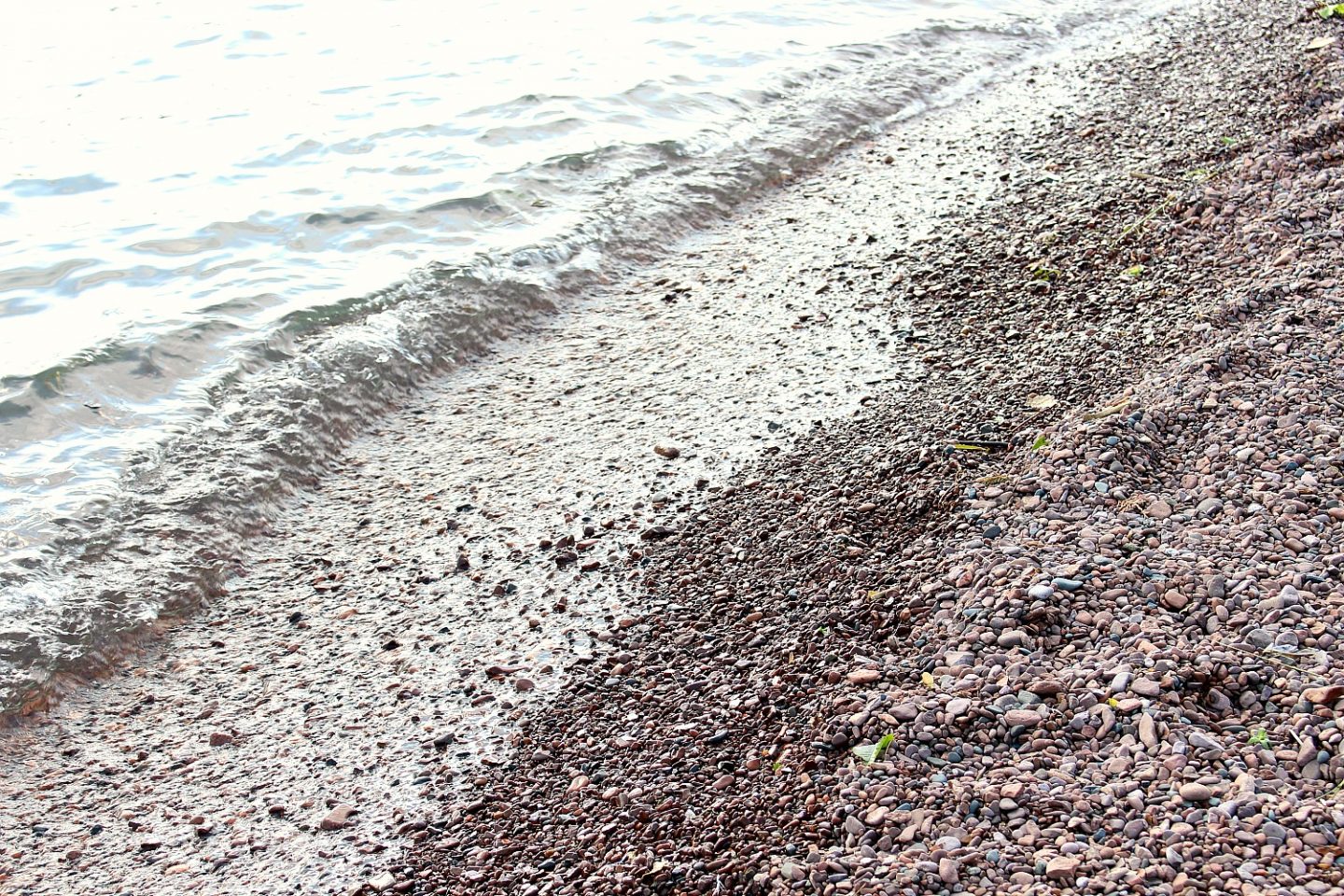 Not only did the sleepbuds™ successfully help drown out hubby's snoring as I drifted off to sleep, the soothing sounds actually quieted my busy brain and I fell asleep faster. I was hoping these would help drown out hubby's snoring – and am so relieved they did – but I wasn't prepared for how meditative the soothing sounds would be. I honestly didn't think it would have that much of a calming effect on me but a mug of peppermint tea + my sleepbuds = I can fall asleep almost instantly, which is amazing. I wake up feeling so rested! "Swell" is my favorite sound and I can see really loving my new Bose® noise-masking sleepbuds™ in the winter because I will be transported to the beach every night. This might even help me tolerate our long winter!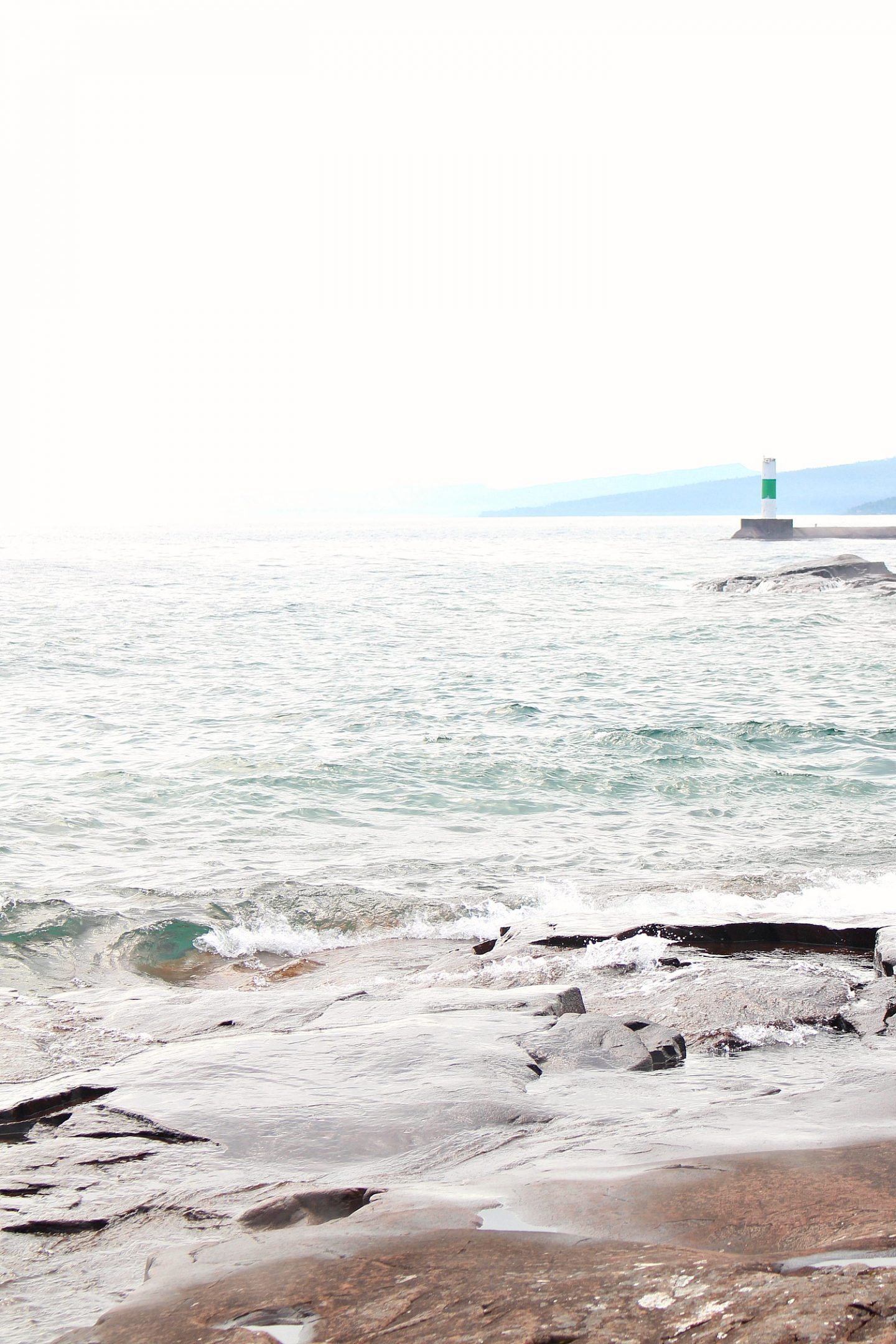 As an added bonus, the sleepbuds™ can be used as an alarm which only the person wearing them can hear, which is great if I need to get up earlier than hubby – plus I don't have to rely on my phone as an alarm, which is such a terrible system because I immediately get drawn into emails and messages before the day has even started. I know you're wondering about whether they're comfortable to sleep with all night. It took a few days to get used to them, but the sleepbuds™ are actually very soft and pliable, so I found they are comfortable enough to sleep with all night, even on my side. They stay in place snugly so there's no risk of losing one – and no cords to worry about getting tangled up in.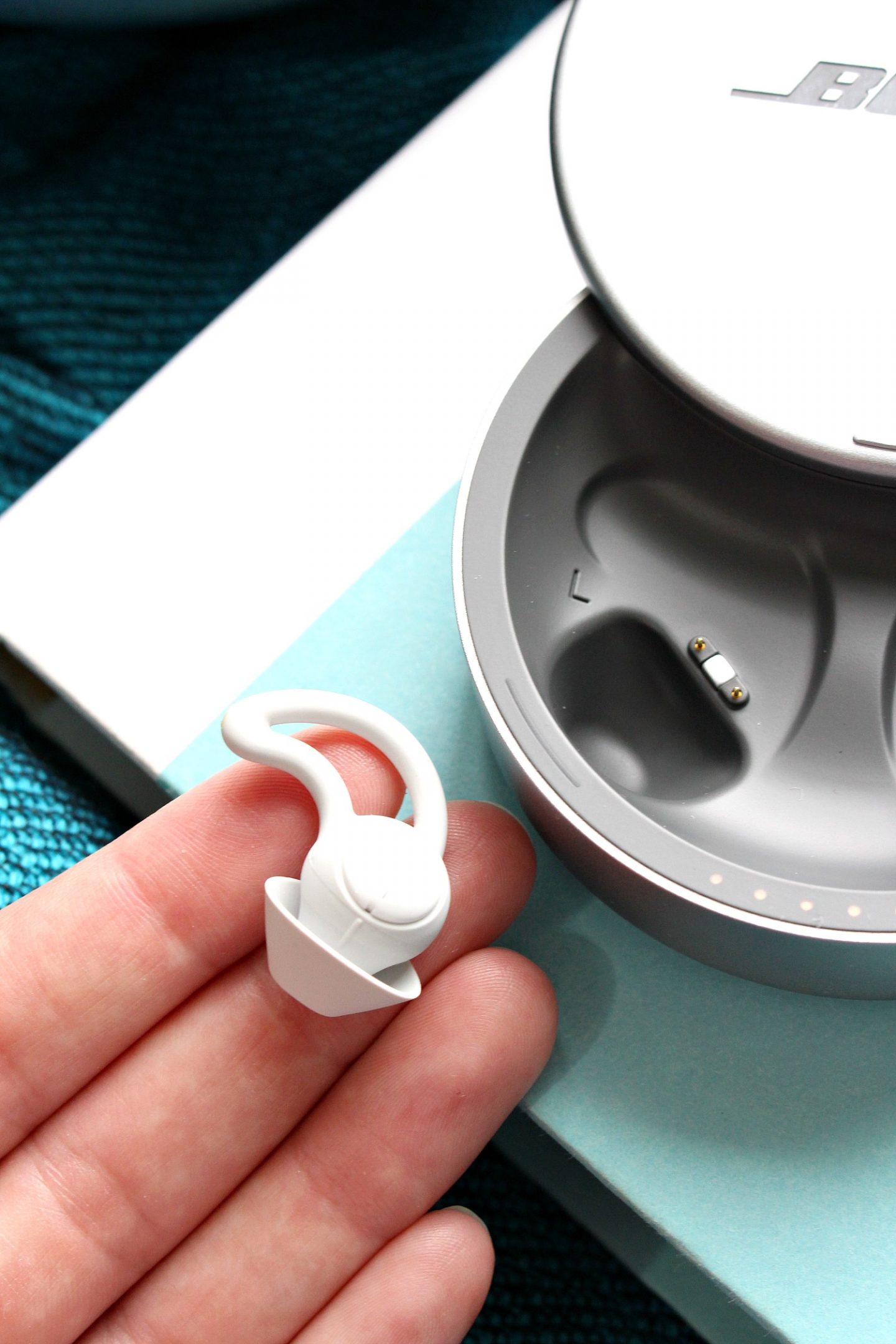 They last 16 hours on one charge and the sleek case doubles as a charger. I purchased mine in store at Best Buy but you can also find them online. If city sounds, a snoring SO, or any other unwanted noises have been keeping you up at night, I really recommend trying the Bose® noise-masking sleepbuds™. Sweet dreams!