I am so excited that I can finally share my Scandinavian cottage inspired bunkie bathroom renovation, which is sponsored by Lowe's Canada!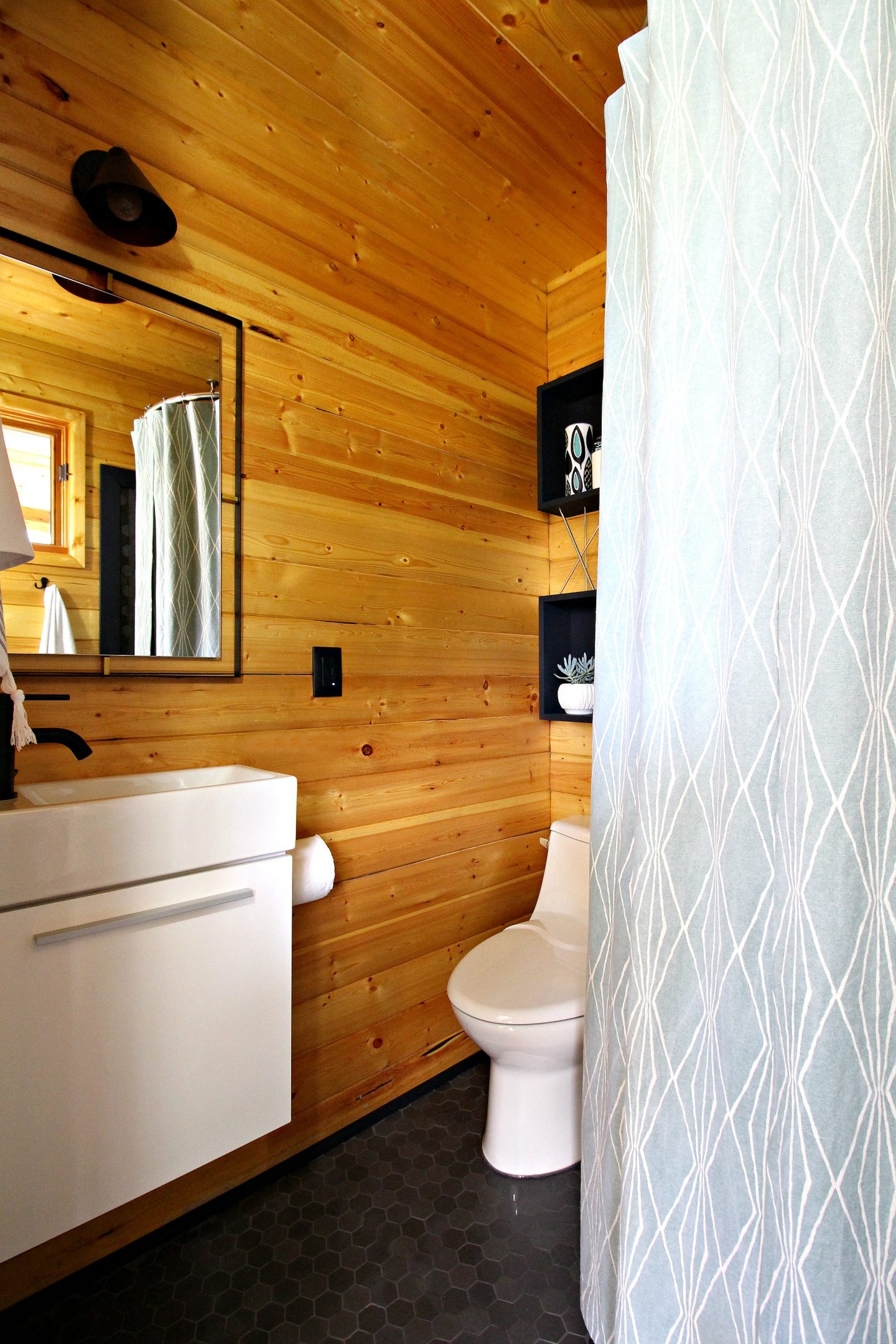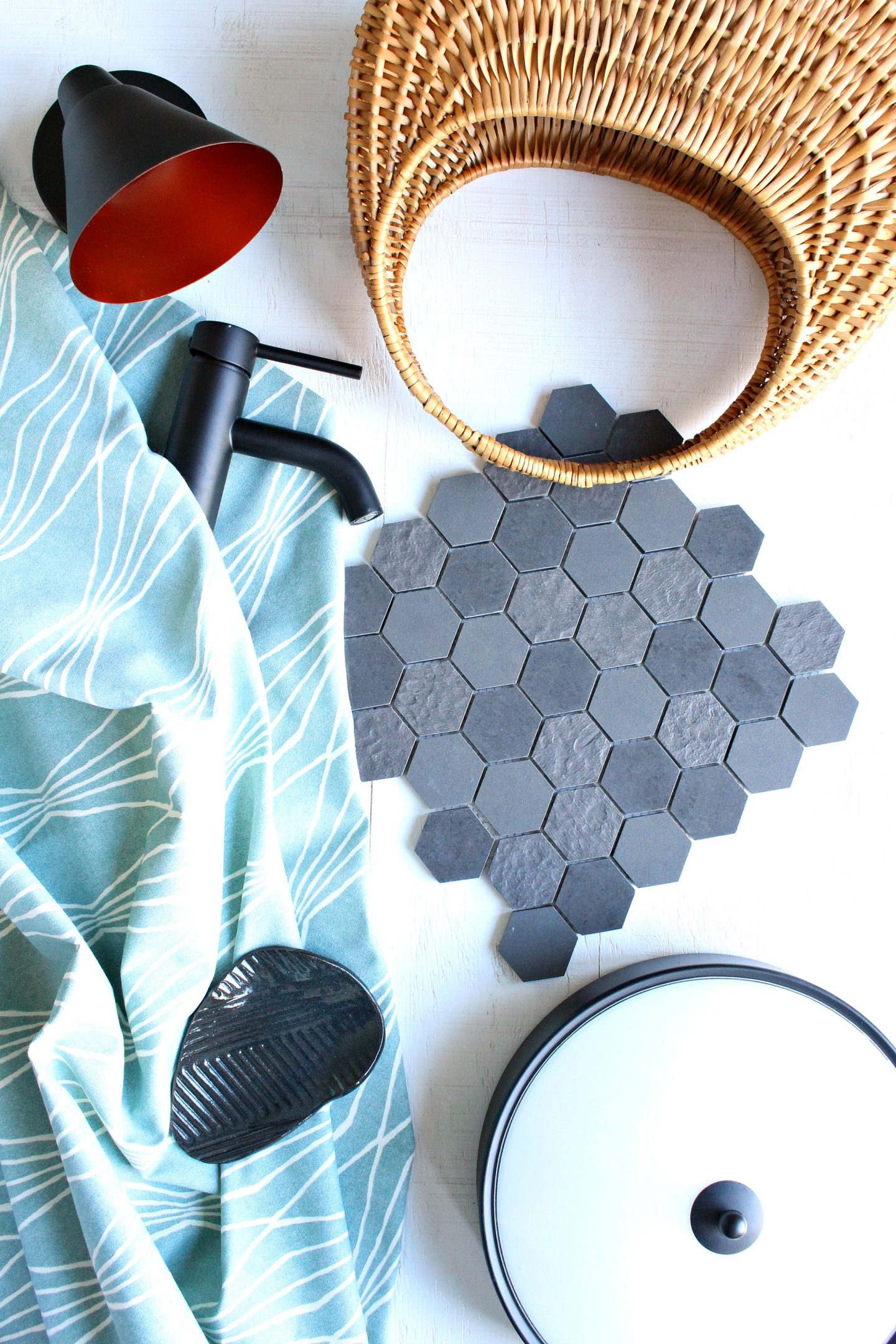 When I shared my plans for this space, I mentioned that the leaking shower had caused so much damage that the subfloor was dangerously squishy underfoot. Although this damage definitely bumped the bunkie bathroom up on the long list of rooms we need to renovate, the annoying layout might have pushed us to renovate anyway! The door to the room hit the shower (and couldn't open more than halfway) and the door to the shower hit the vanity, which made egressing from the shower really difficult. All in all, this bathroom was really irritating to use and it was starting to show its age.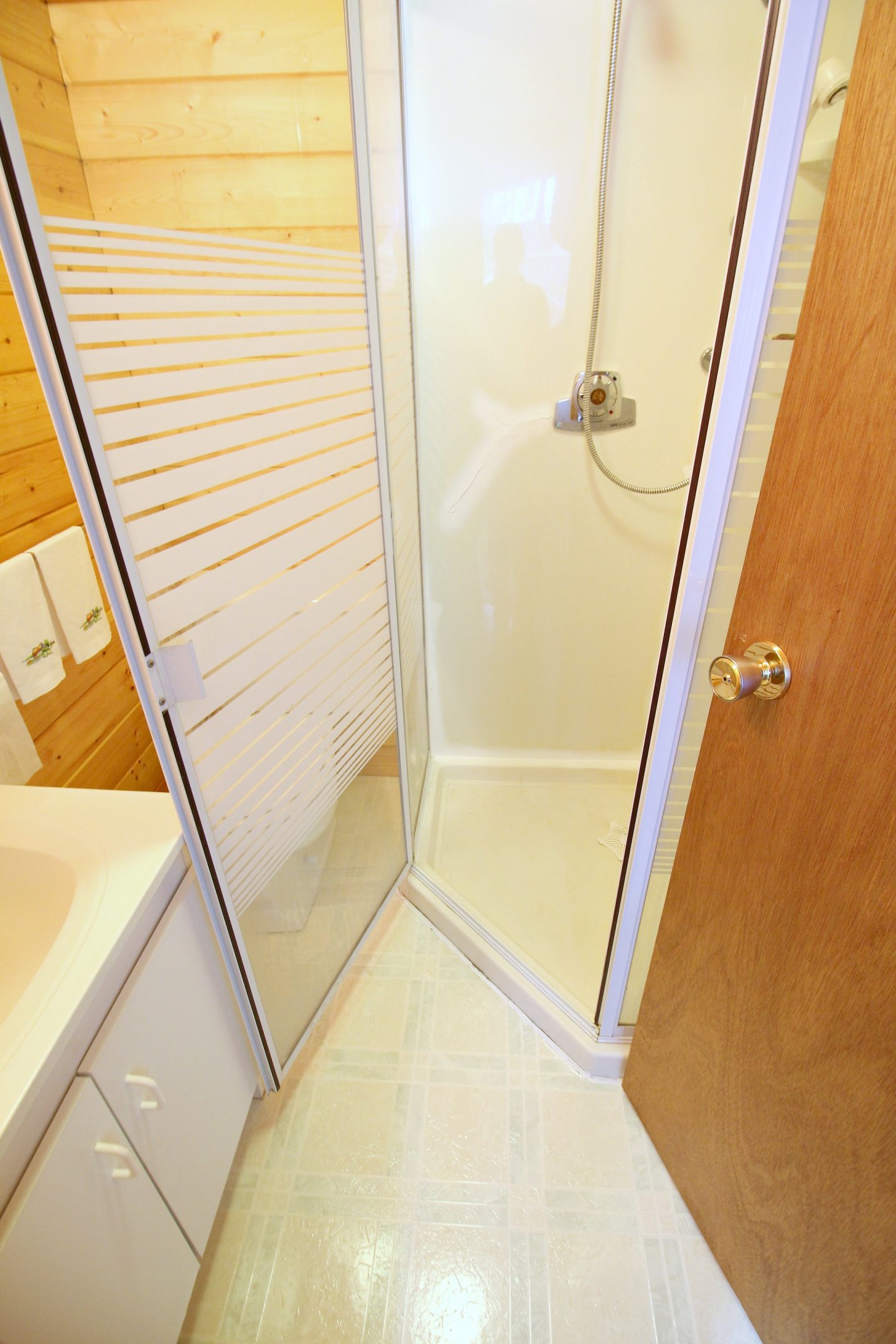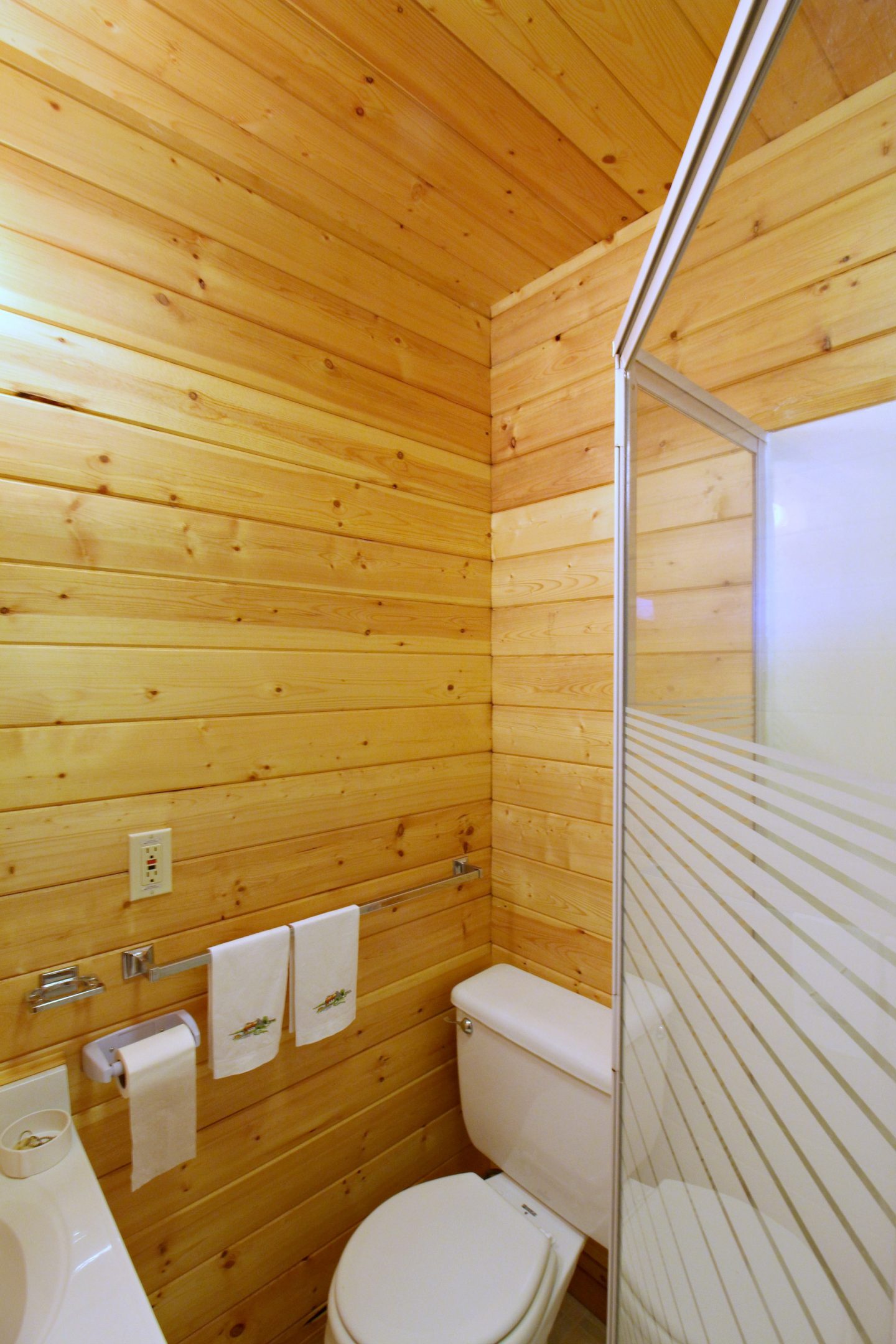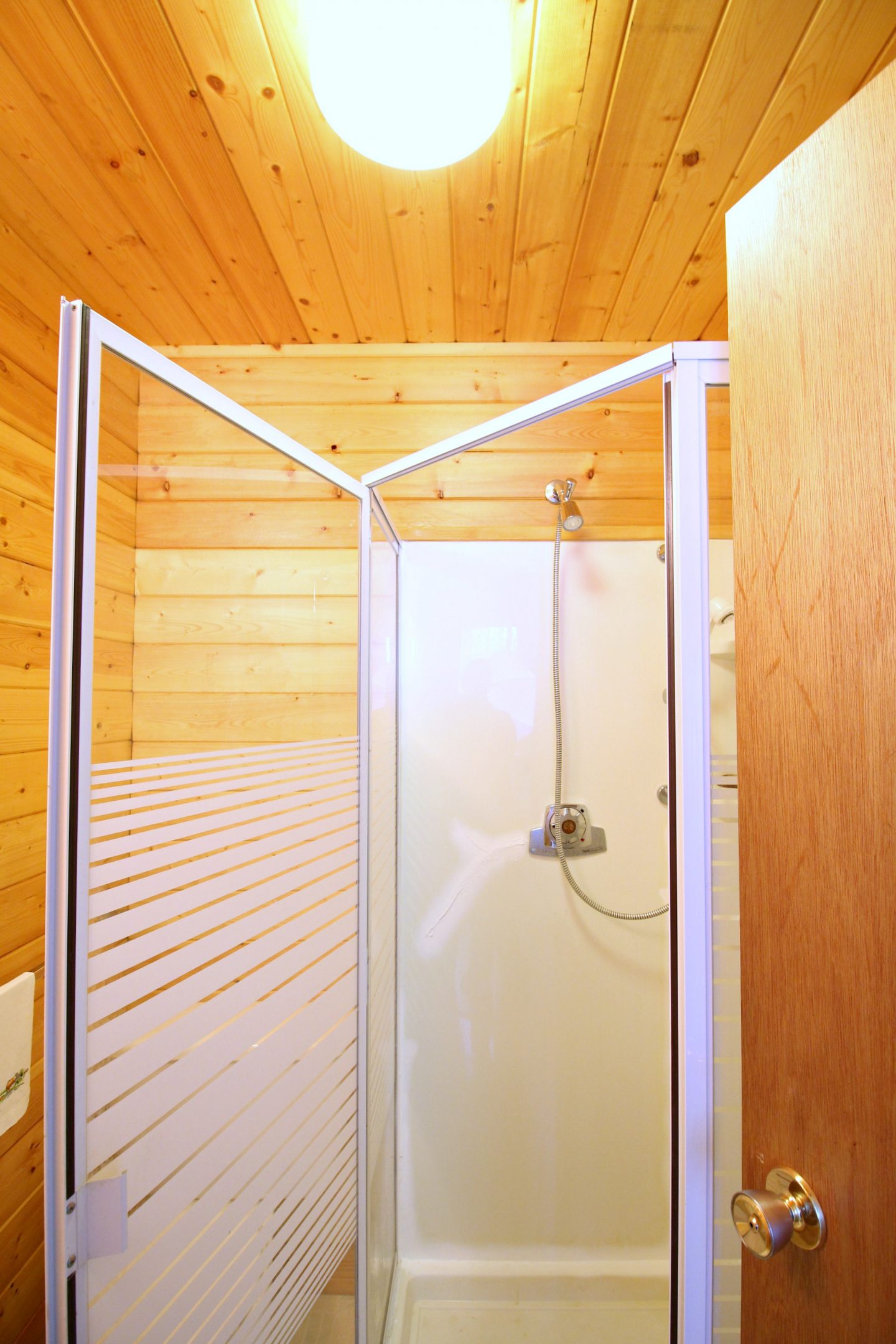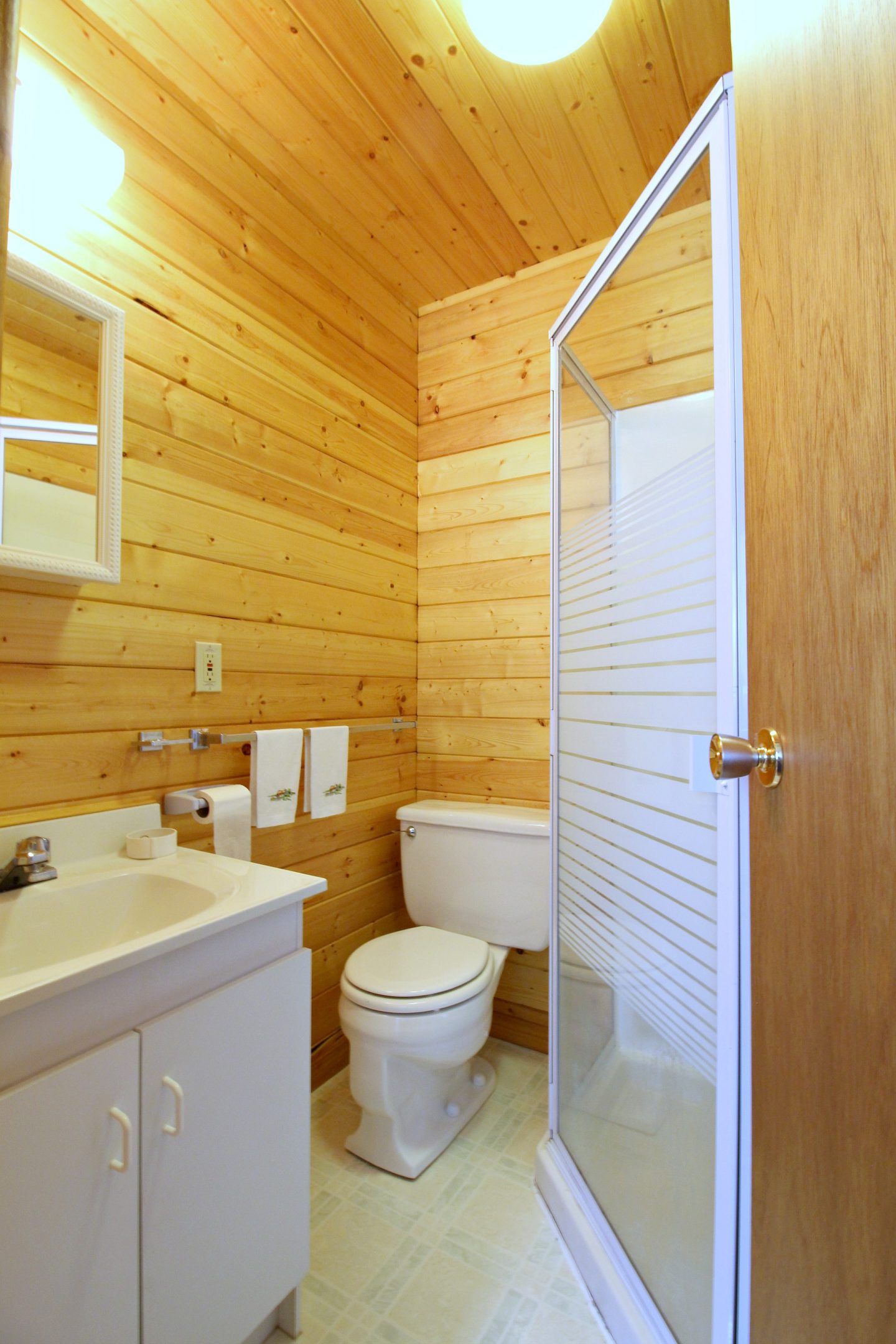 I wanted to create a fun, quirky, and cozy bathroom space that guests would love to use! After deciding to keep the natural knotty pine paneling (a favorite among guests and readers alike), I tapped into my Finnish roots to create a space that has a Scandinavian cottage vibe.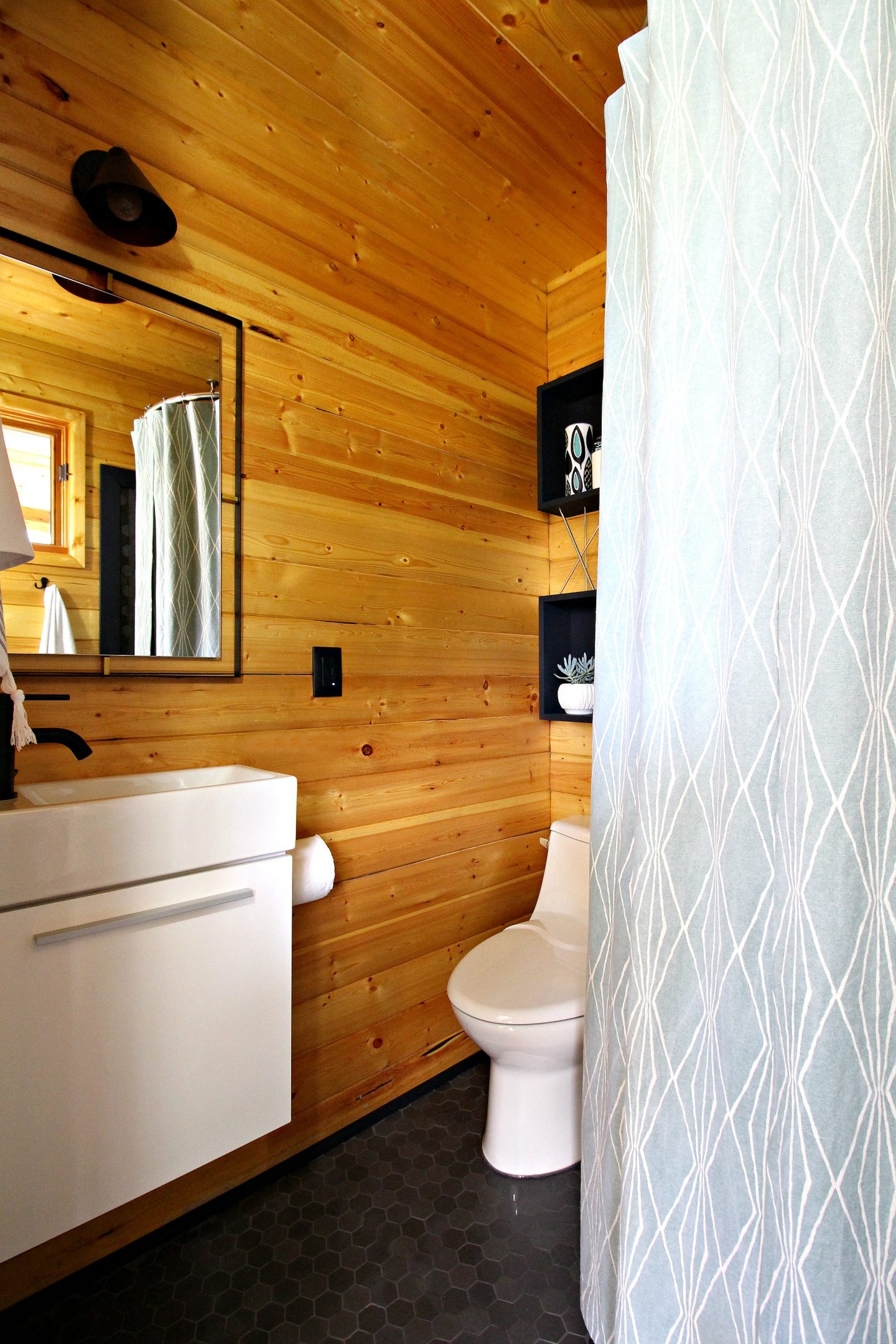 With the help of Handy Hubby, I made major changes. We tore everything out, replaced the subfloor and the waterlogged drywall behind the old shower. Then it was time for the fun stuff! The charcoal grey hex tile was the driving force behind this design, because it reminds me of a type of soapstone mined in Finland. I brought back a little votive holder made from it and I've always been fascinated by the wood stoves and kitchen clad in the same material.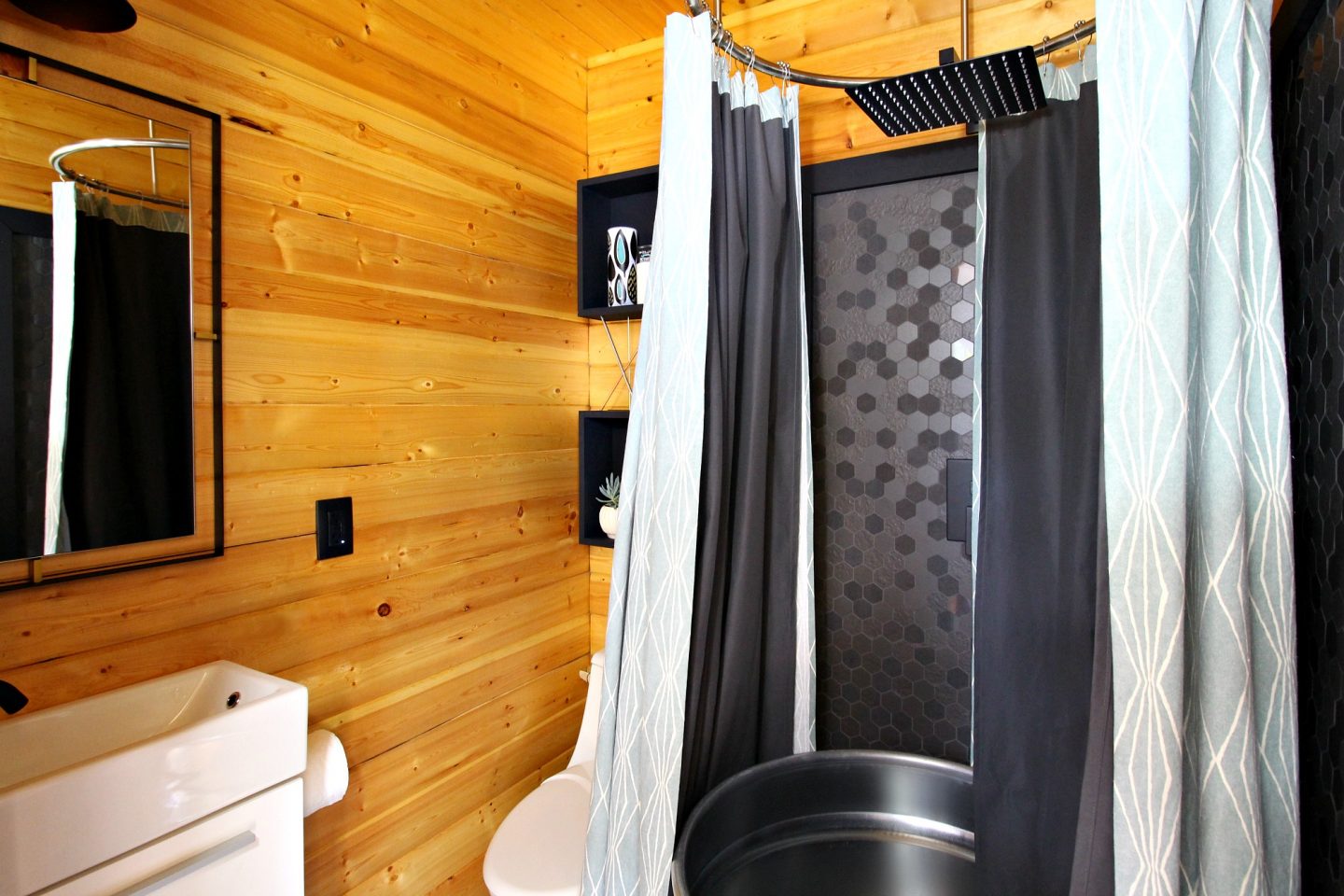 Choosing a much smaller floating vanity, replacing the bulky shower with a cool stock tank shower with a DIY shower curtain, hacking the existing swinging door into a sliding door with modern barn door hardware, and choosing coordinating modern matte black fixtures not only injected quirky Scandinavian vibes into this formerly bland bathroom, it also freed up the floor space and helped this bathroom feel more functional and spacious – without losing its cozy cabin atmosphere.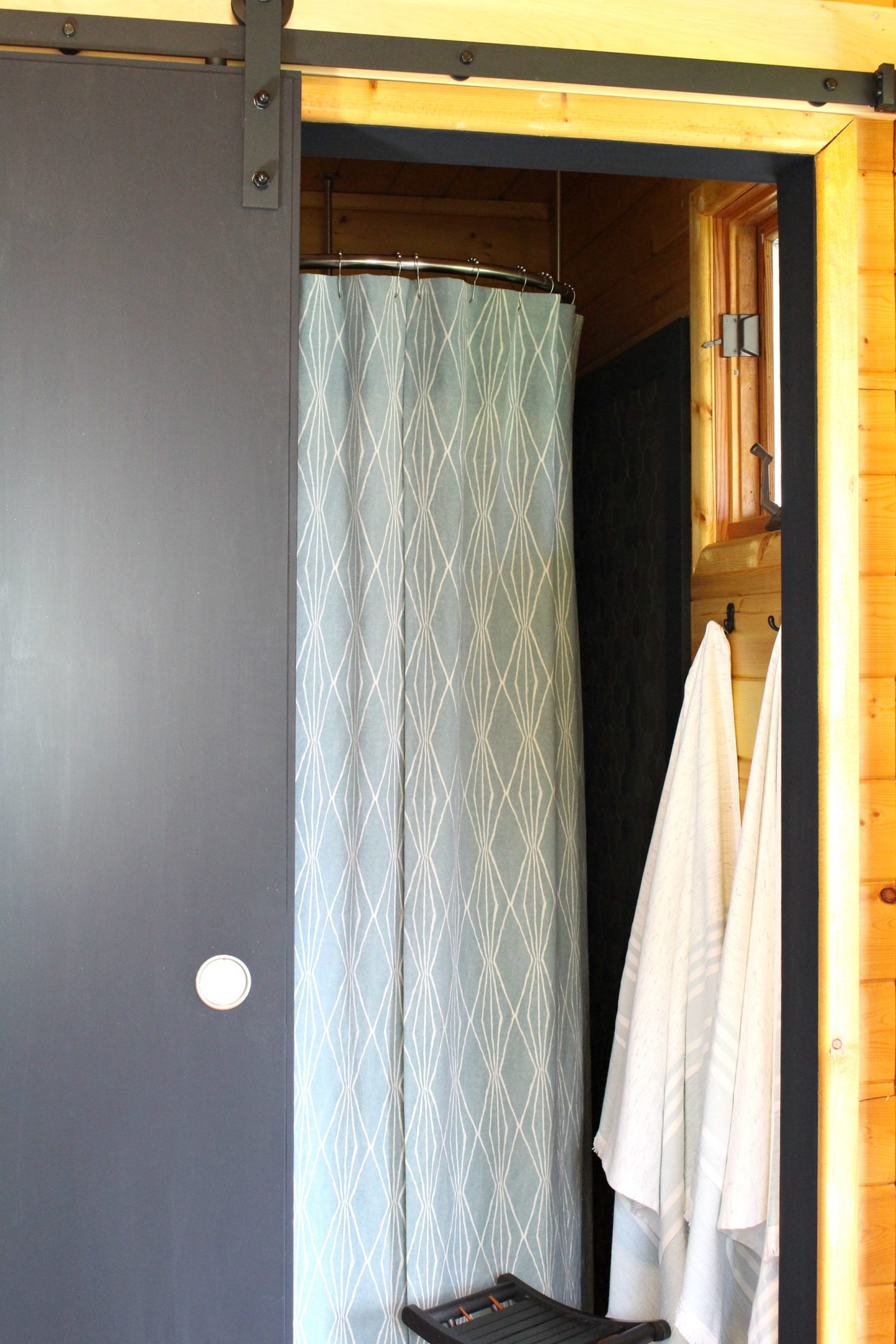 Here's a peek at the before and after, but check out my post on the Lowe's Canada website to get the scoop on all of the updates.
If you have renovating or holiday decorating plans of your own, use use TANYA10 to get $10 off when you spend $50 or more from today until December 5 at Lowes.ca (some exclusions apply)!

This makeover was sponsored by Lowe's Canada but all thoughts and opinions are my own.