I am so obsessed with today's easy holiday craft idea: DIY vintage ornament inspired magnets! These retro Christmas magnets are a great way to use up leftover trims and sparkly odds and sods, and they look so adorable displaying pretty cards on the fridge. Keep reading to find out how to make these simple DIY vintage ornament inspired magnets – and be sure to read my very important warning as well…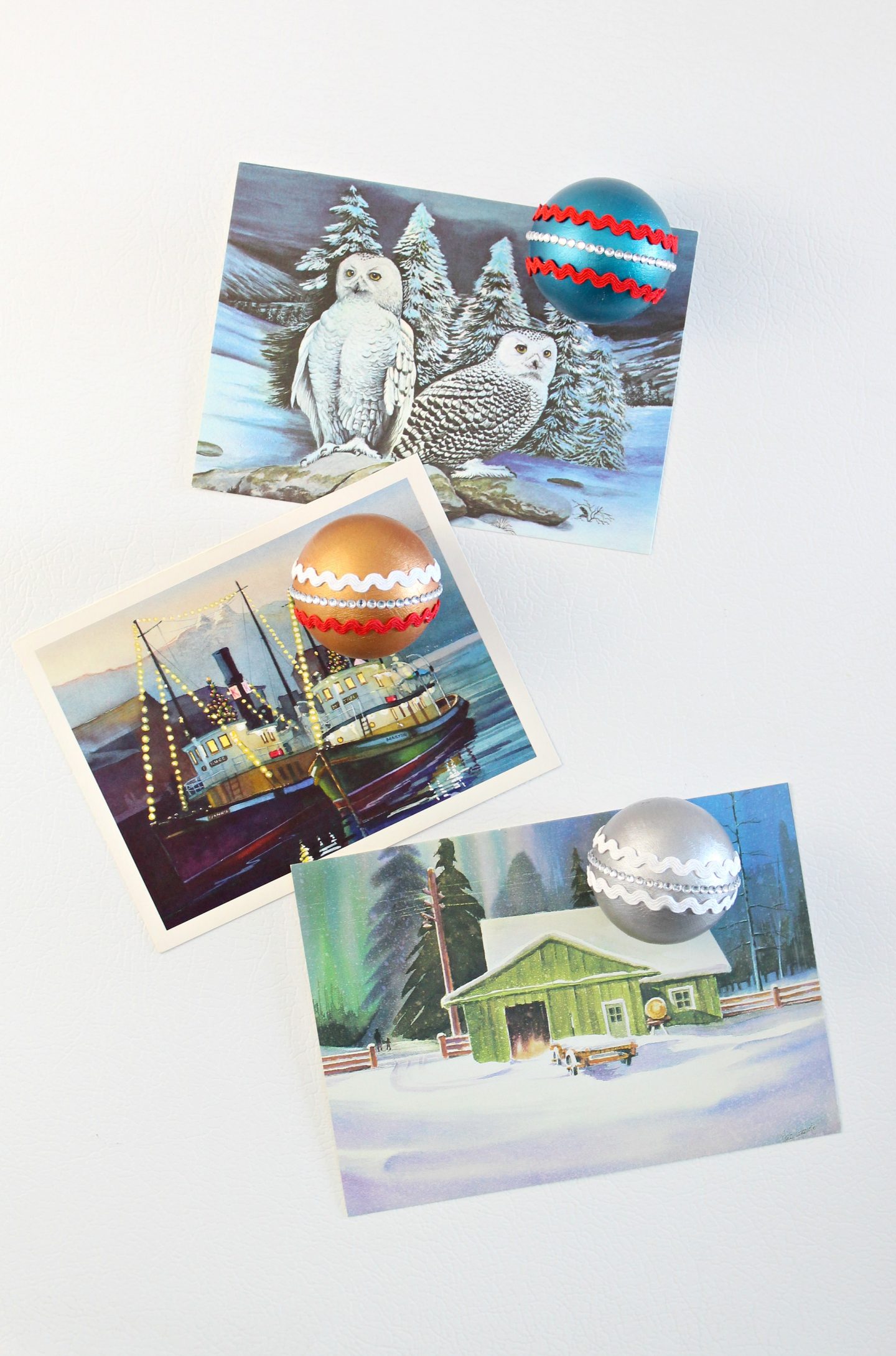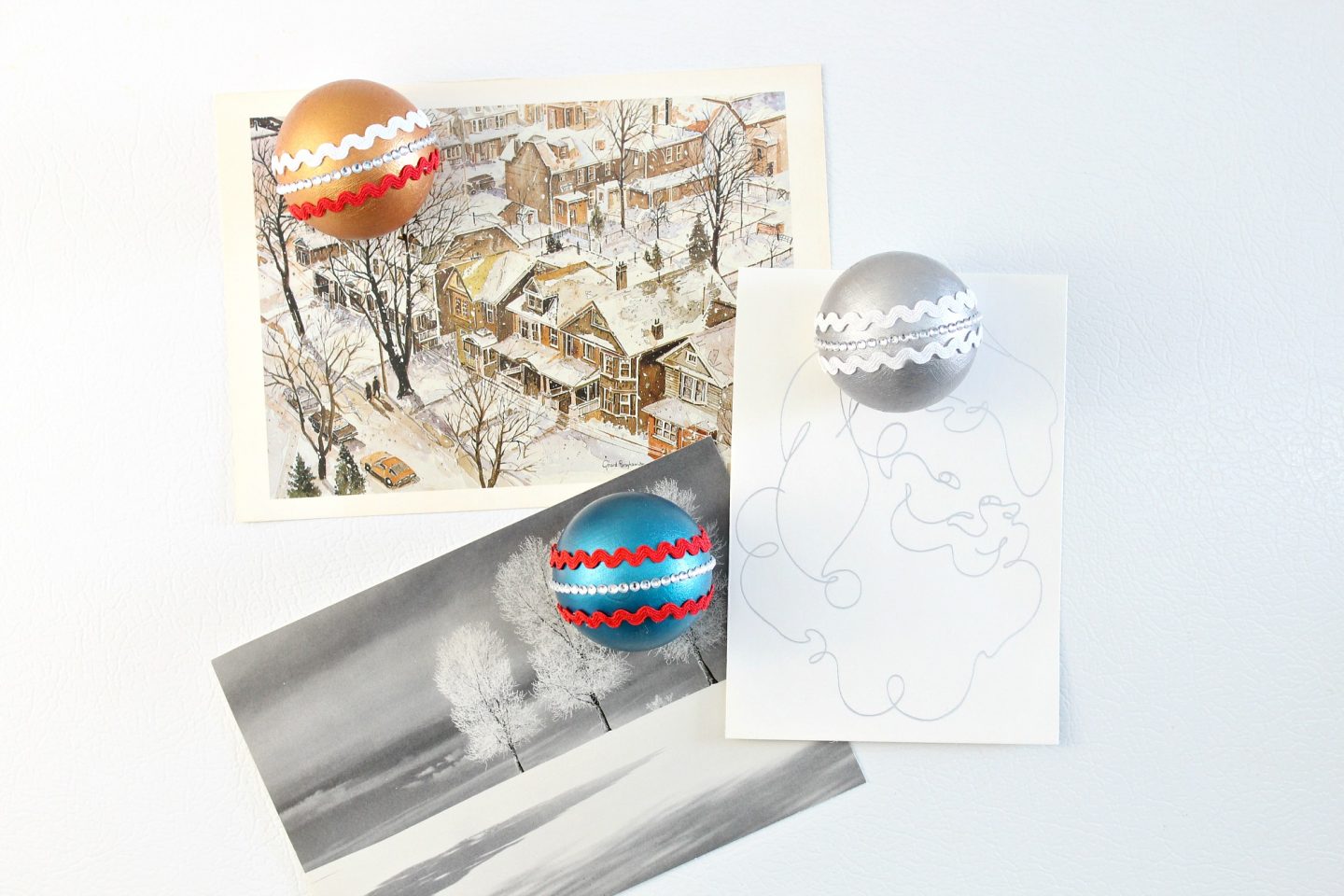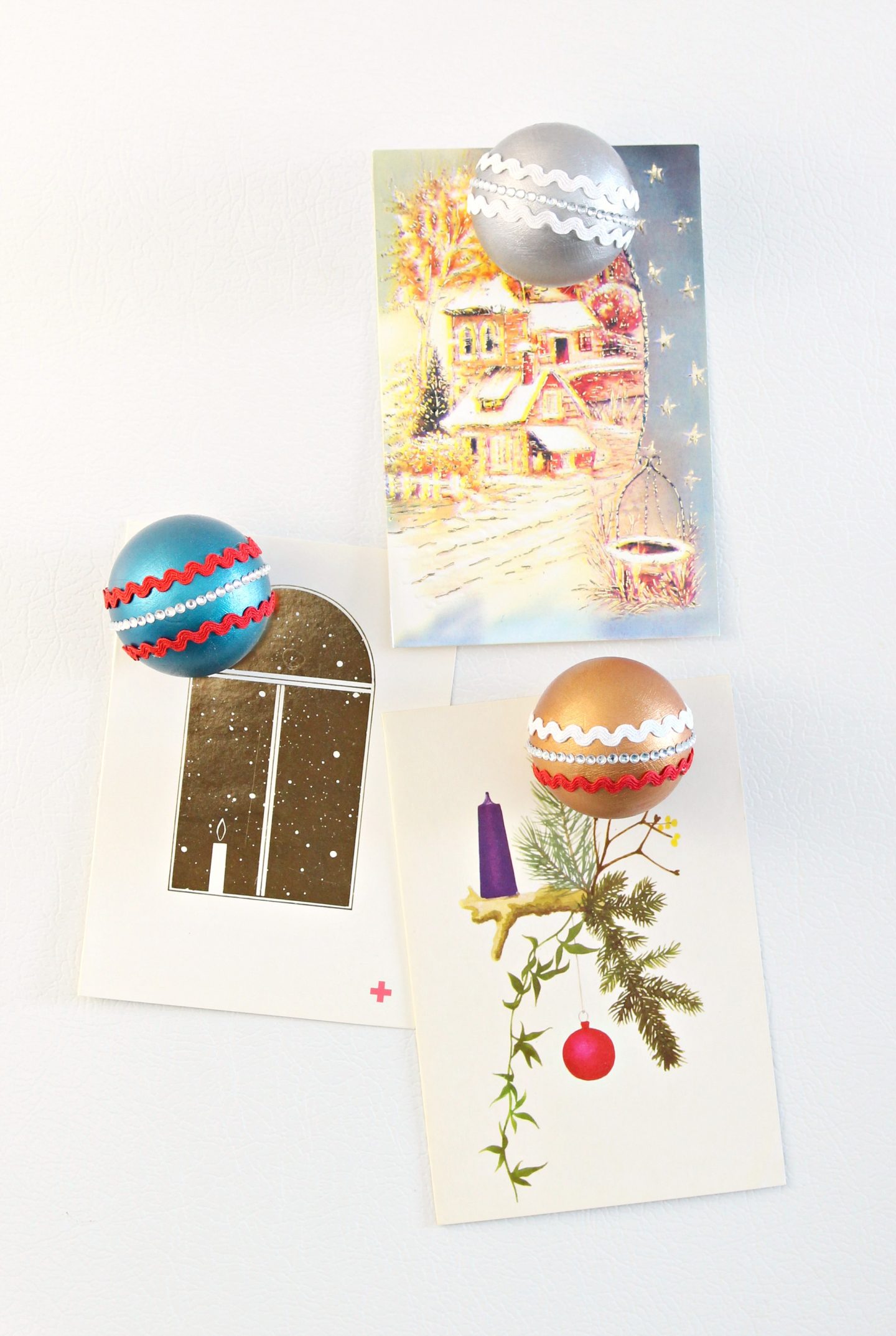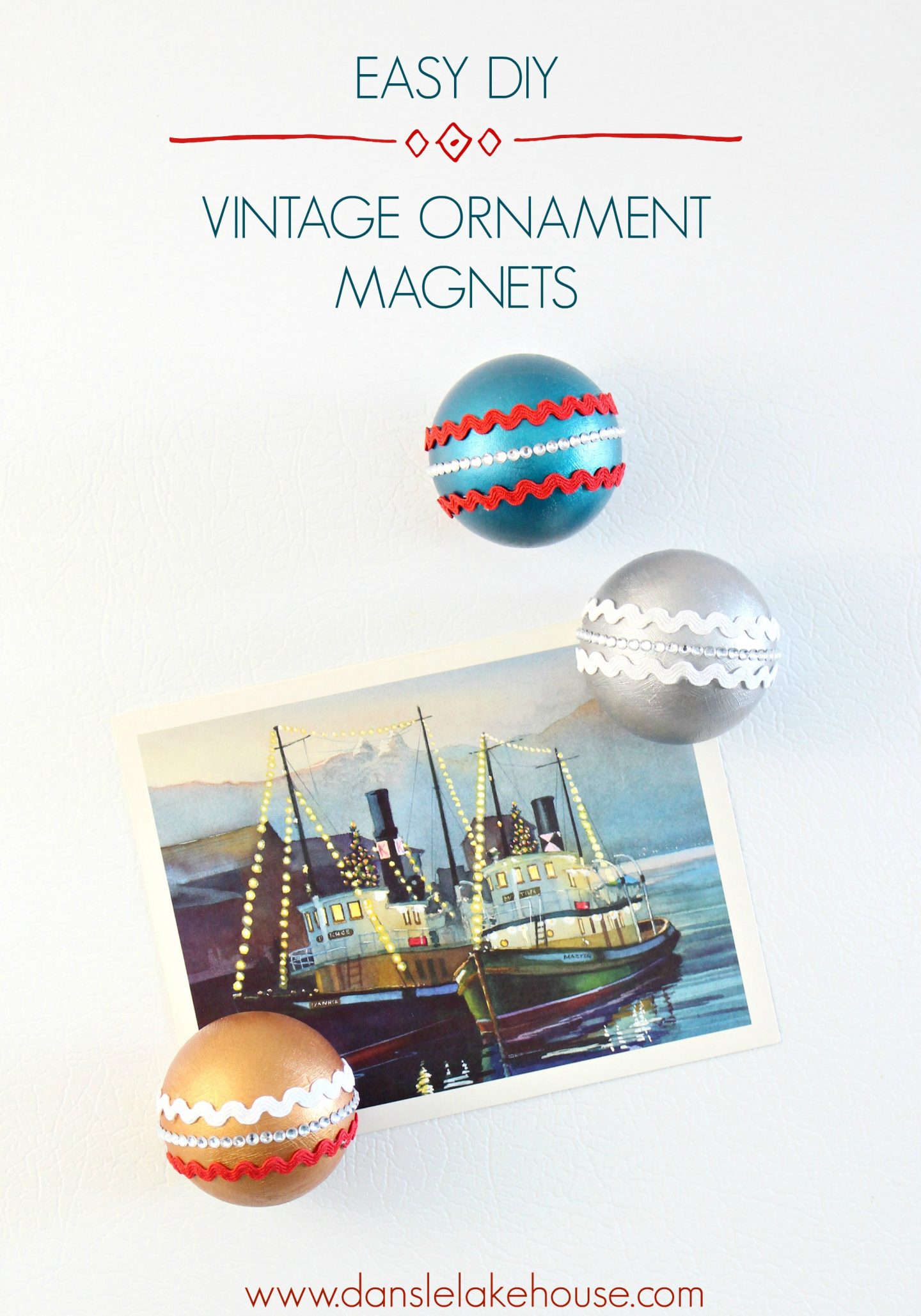 Supplies for DIY Vintage Ornament Inspired Magnets: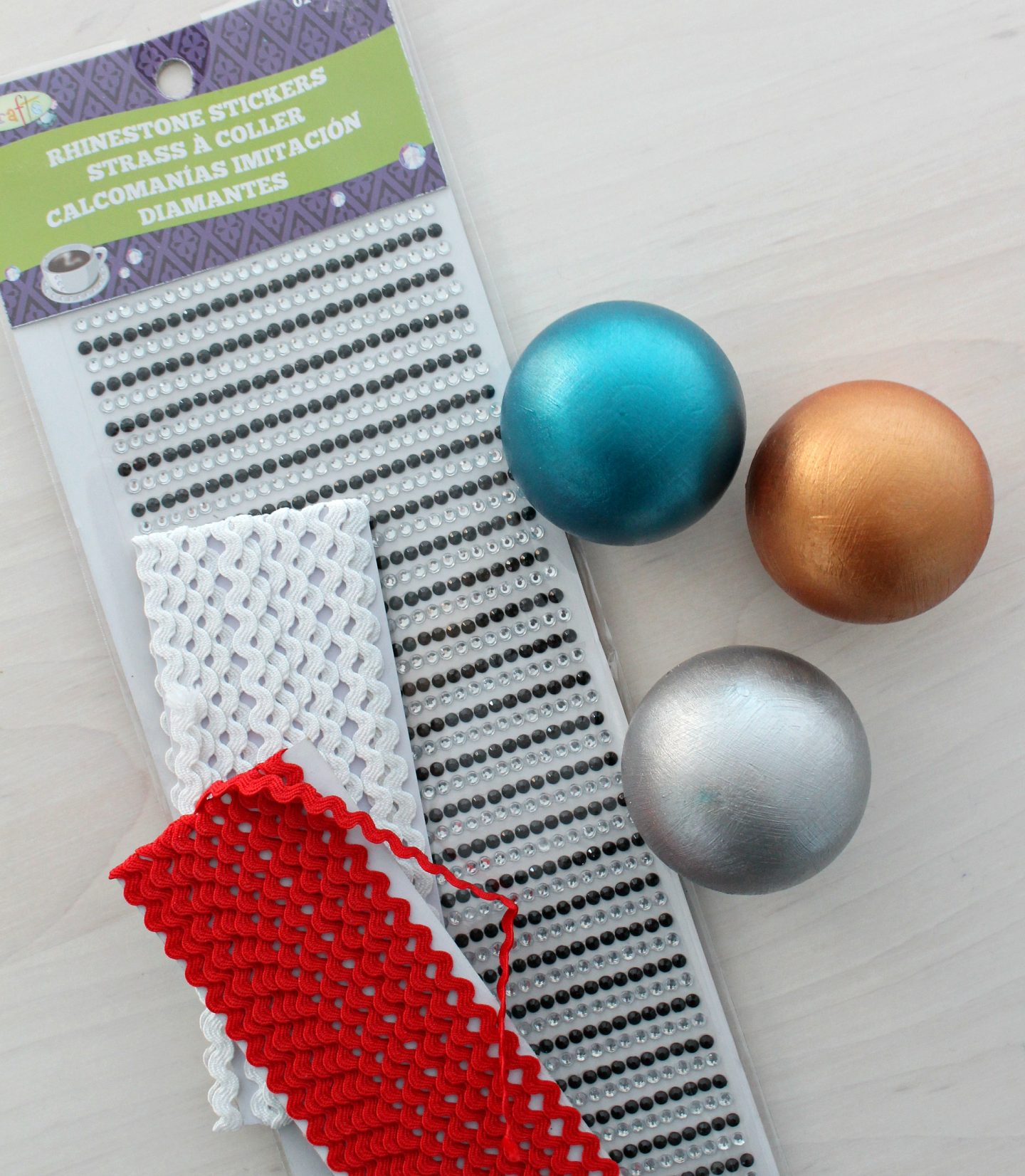 First, a word of caution. The wood balls I used for this retro holiday craft are solid wood knobs, which I bought from Windsor Plywood. There were many different sizes available and the flat bums are perfect for turning into magnets.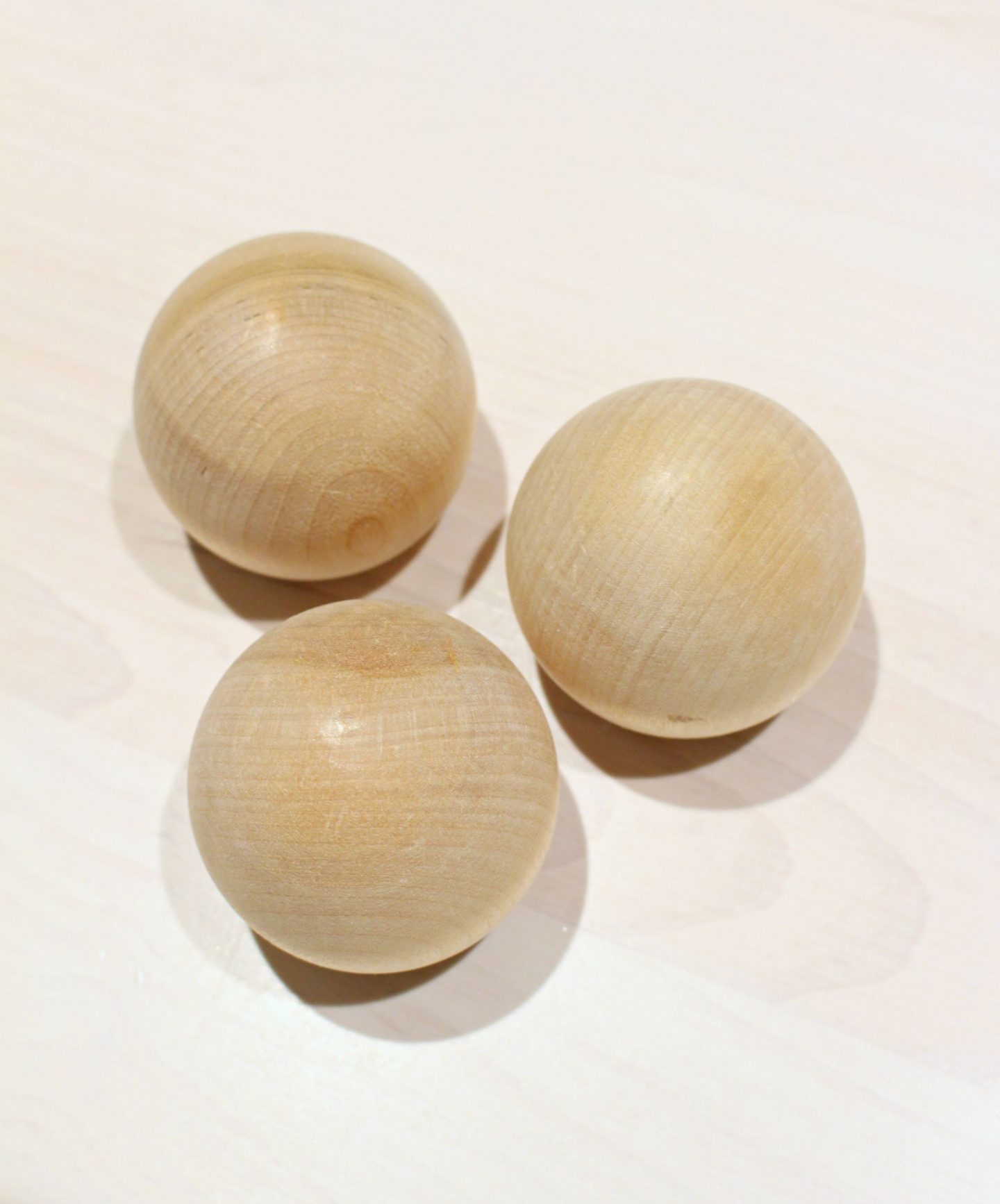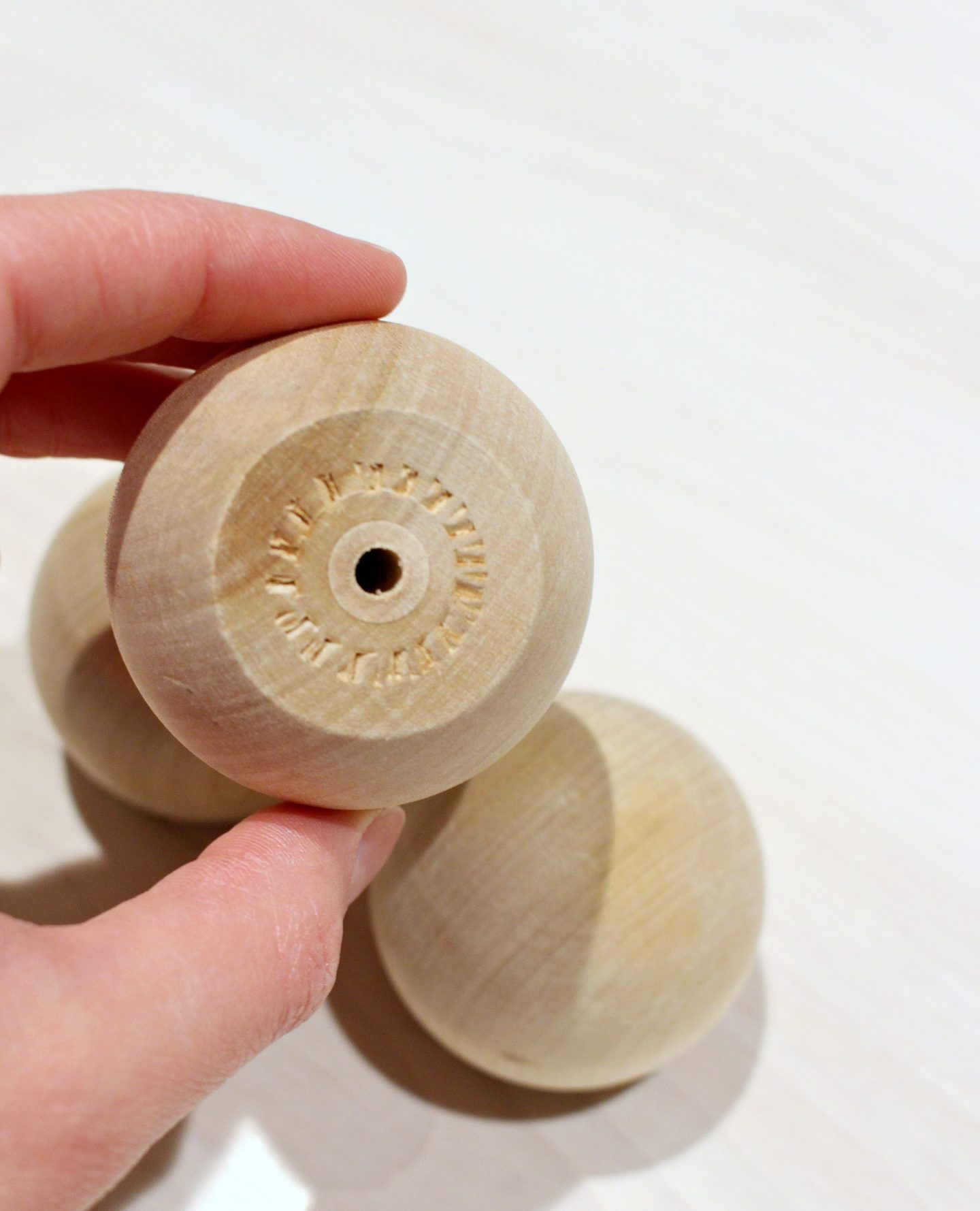 They are, however, (apparently) very delicious. I bought three for this craft but lost one – I thought – until I pried the second "missing" one out of Szuka's maw. I'm convinced she has also eaten/hidden the first missing ball. I had to trek an HOUR back into town and buy two more balls, but I learned the second time to keep them up high! The dogs sit and stare at the fridge now, willing one of these to fall. So if you want to make these mid-century modern inspired ornament magnets, please know that they are tasty and puppers might try to eat them 😉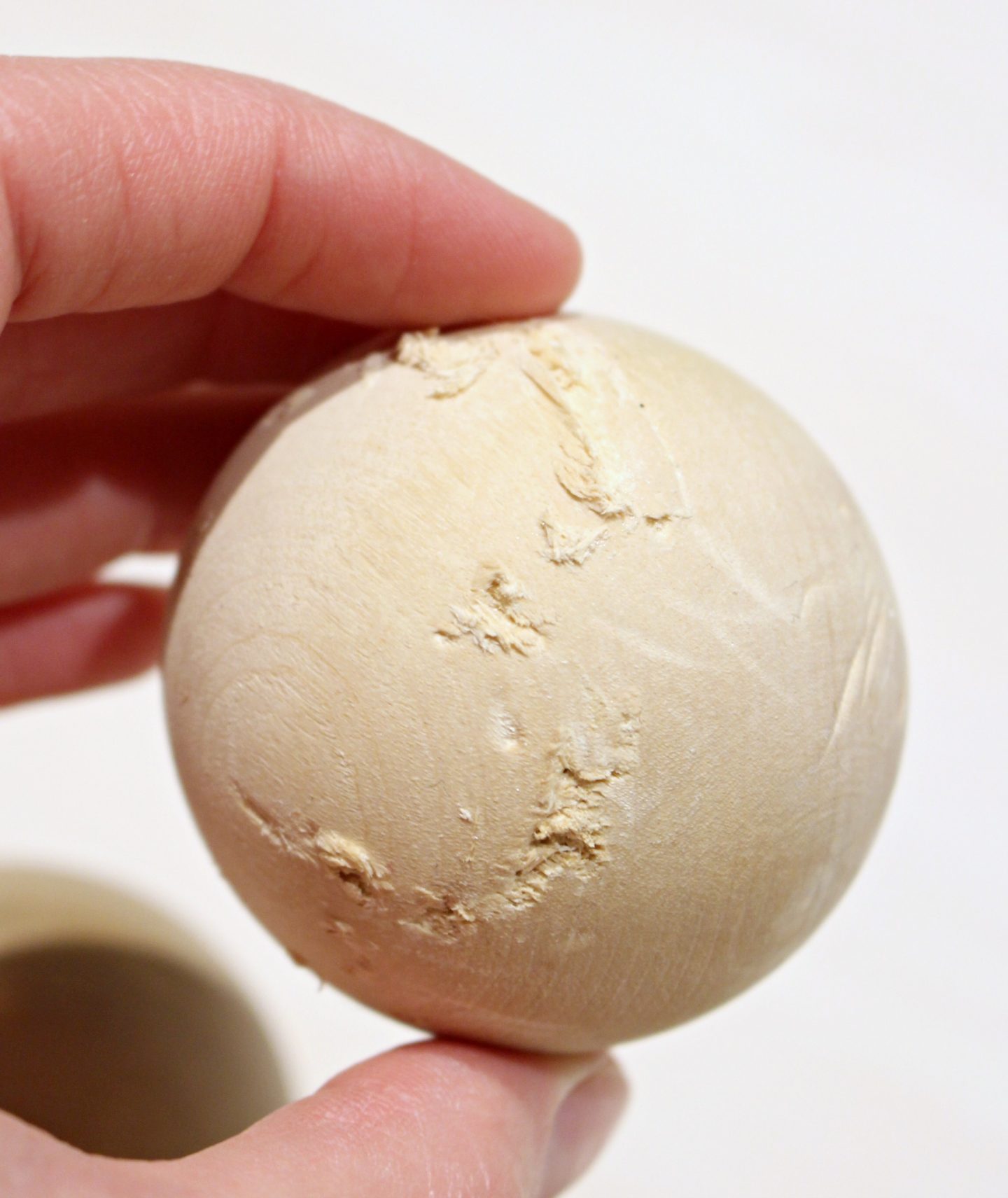 With the new balls acquired, I was ready to make my DIY vintage ornament inspired magnets. First I painted the balls with metallic acrylic paint. Any craft paint or spray paint will do, but I think the key to getting that retro ornament look is to use something that shimmers. I let the paint dry overnight and then used my glue gun to adhere the strips of baby ric rac. I used a tiny bead of glue at the front and then wrapped the trim around and secured on the back (the flat part) on either end. I had some leftover stick-on sequins from my turquoise sequined Halloween pumpkins, but you can use any type of sequin, sticker, bead – the dollar store has lots of this type of bling if you can't shop your own craft stash. There must have been a million different styles of vintage ornaments produced, so there's lots of room for creativity decorating these ornament magnets and kids can even get in on the fun! For the backs, I had picked up some magnets from Michael's (shown below) and one is fairly strong on its own, but if I was making this craft again, instead of one in the center I'd affix three in a triangle formation so I could hold up even really thick cards. I recommend using the gel epoxy on the magnets for a durable hold.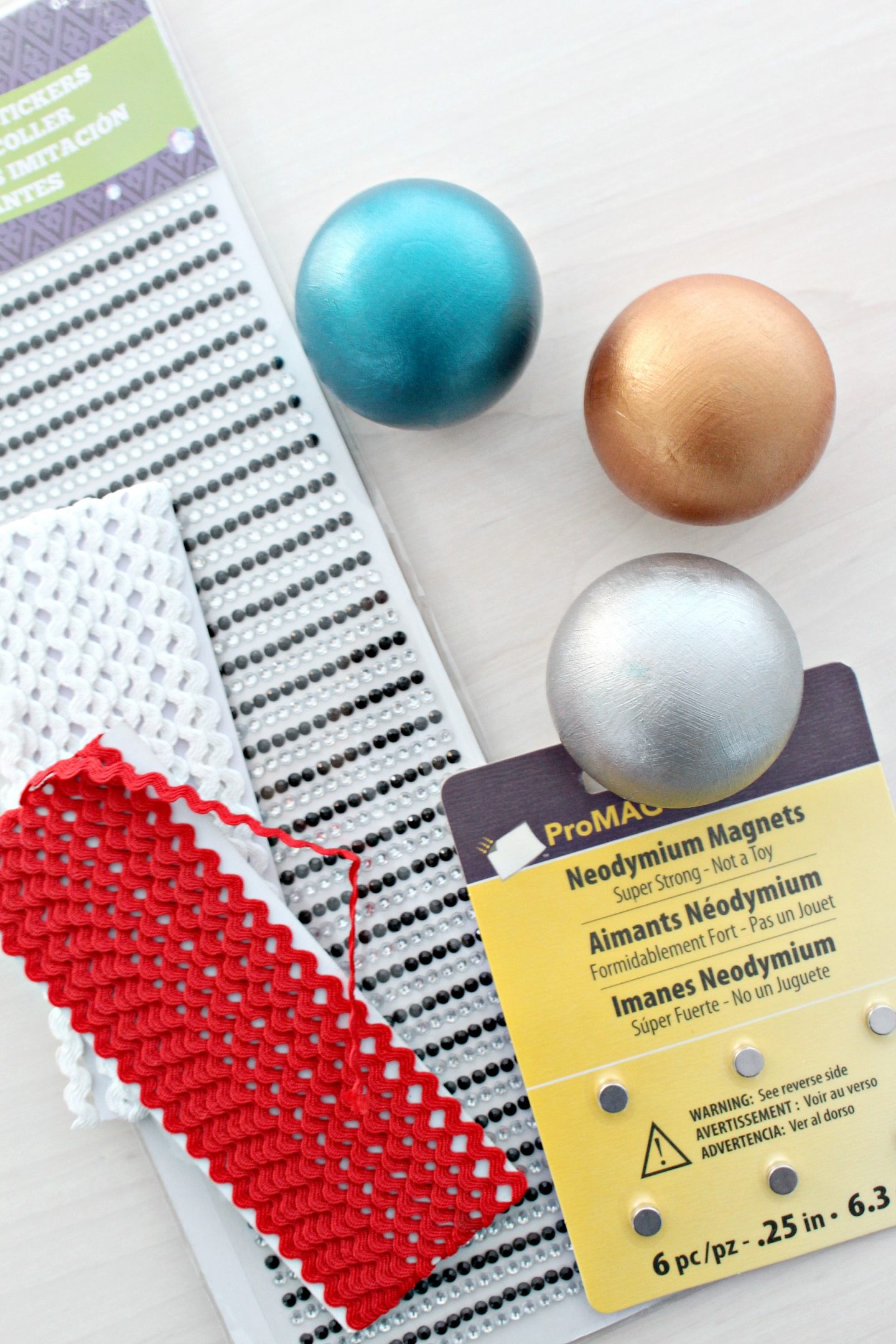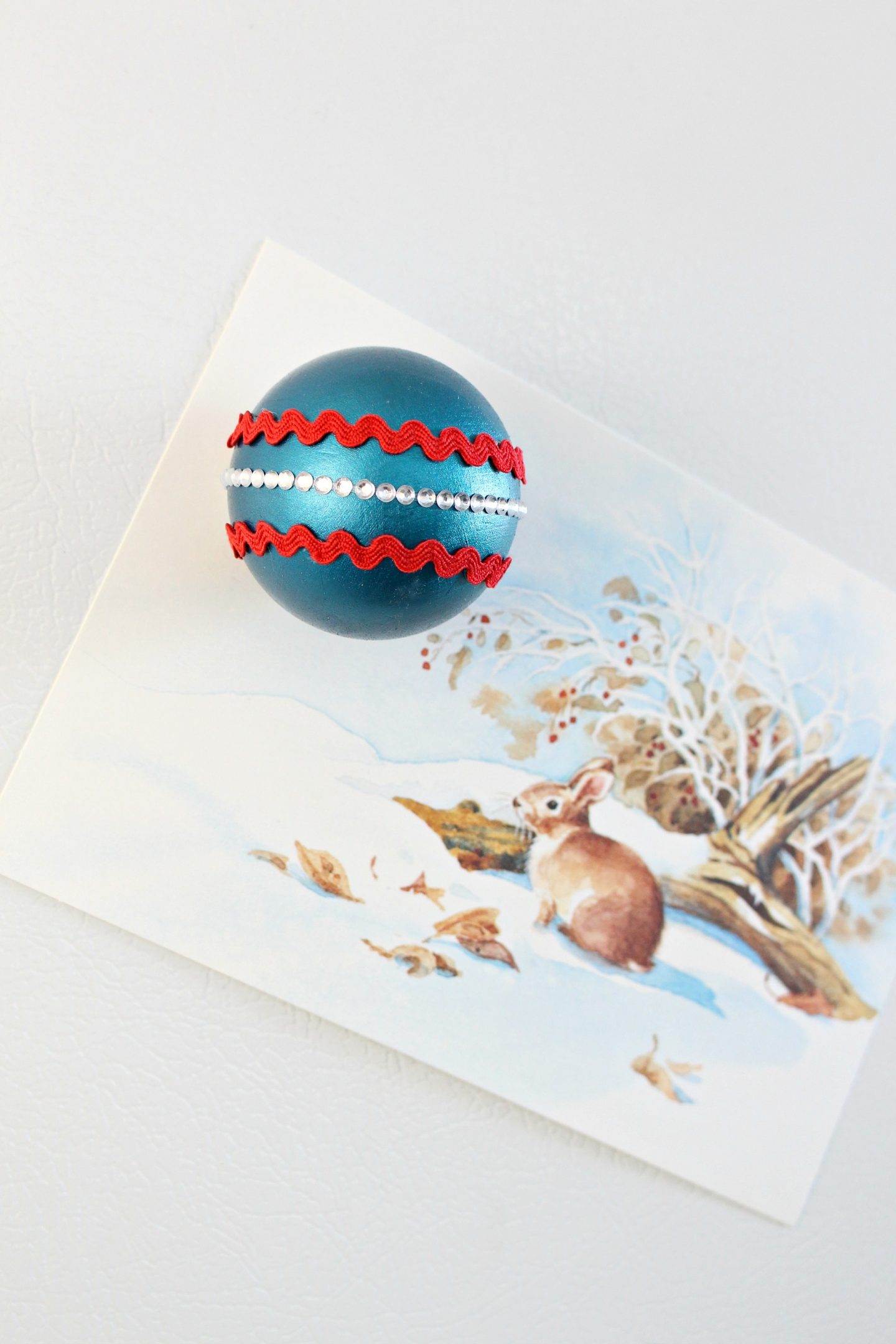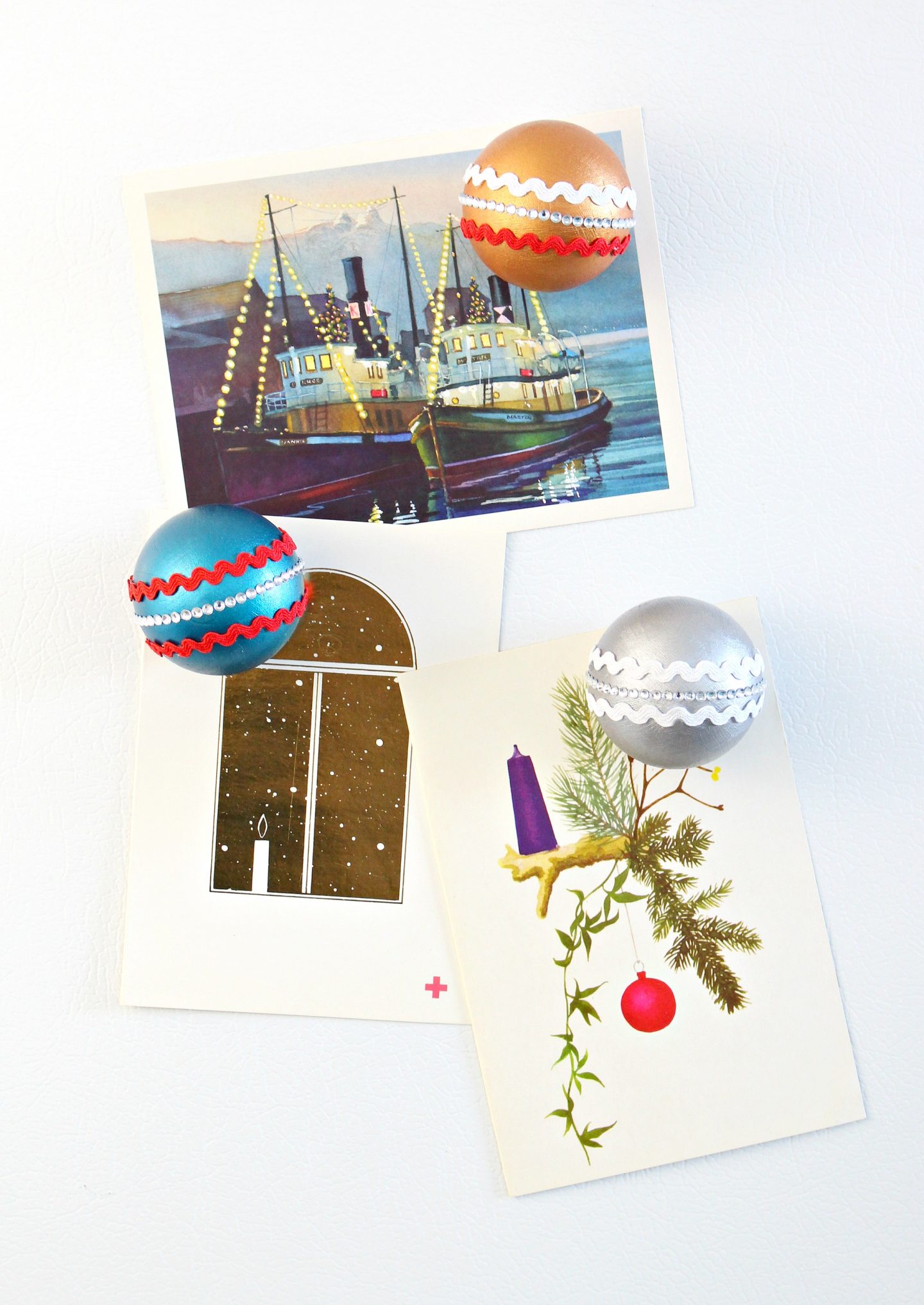 And that's it! I contemplated adding a little bead cap or something to the top for even more realism, but I prefer them like this. They're too cute and I even added a little red, just for you, because it's seasonal and festive and I rarely ever use even a speck of this hue – to the chagrin of many, who love teal paired with red. So this is my holiday gift to you, haha.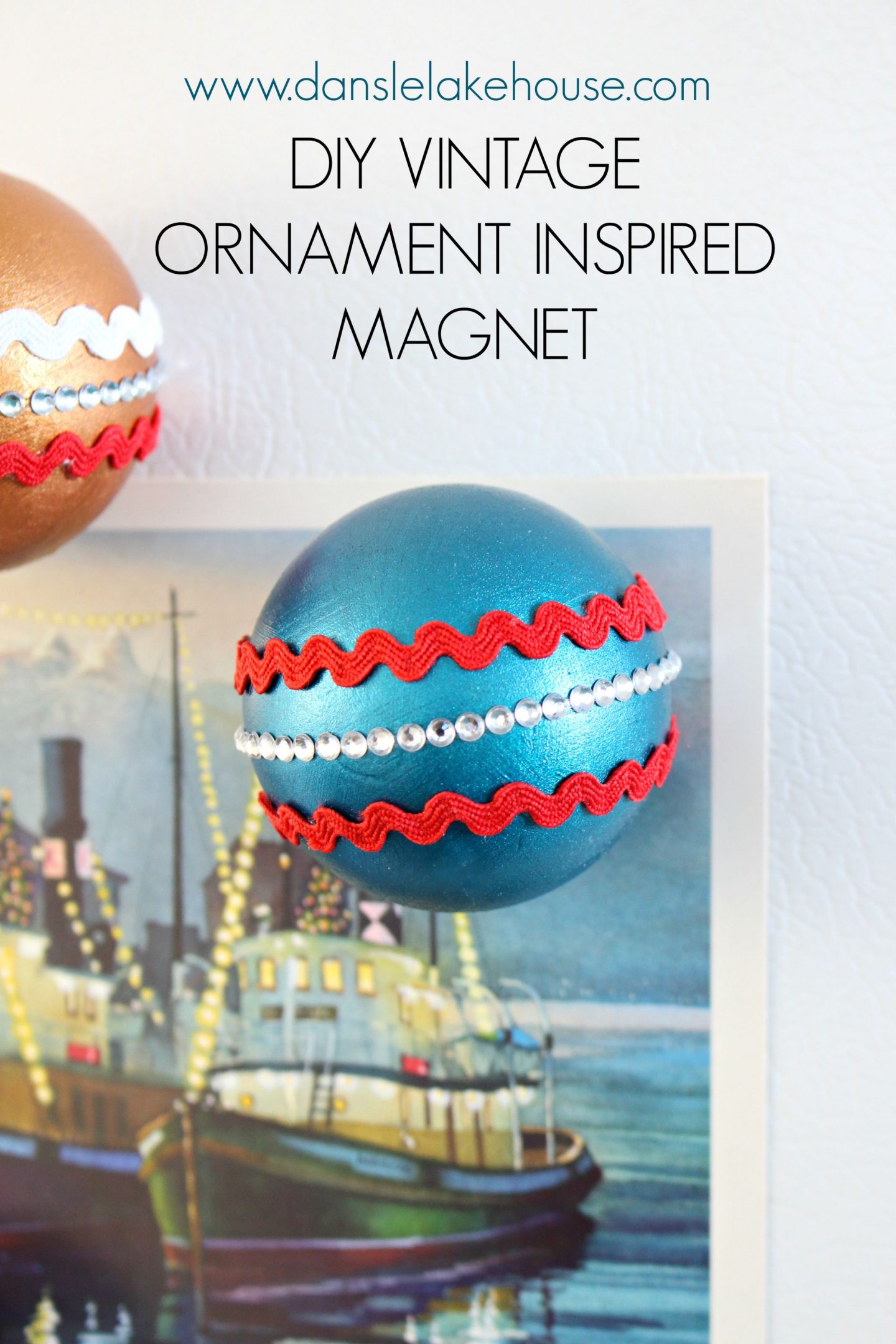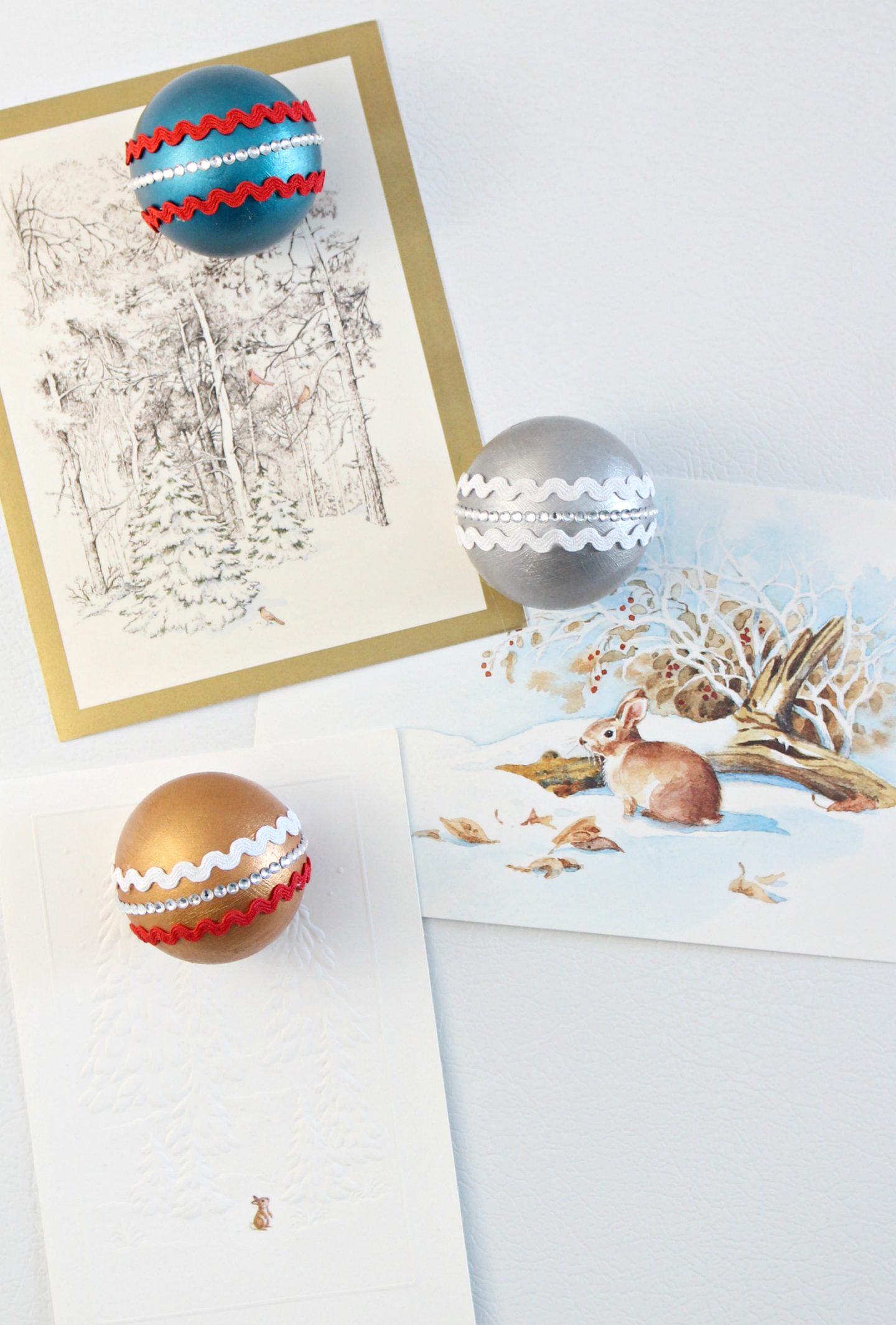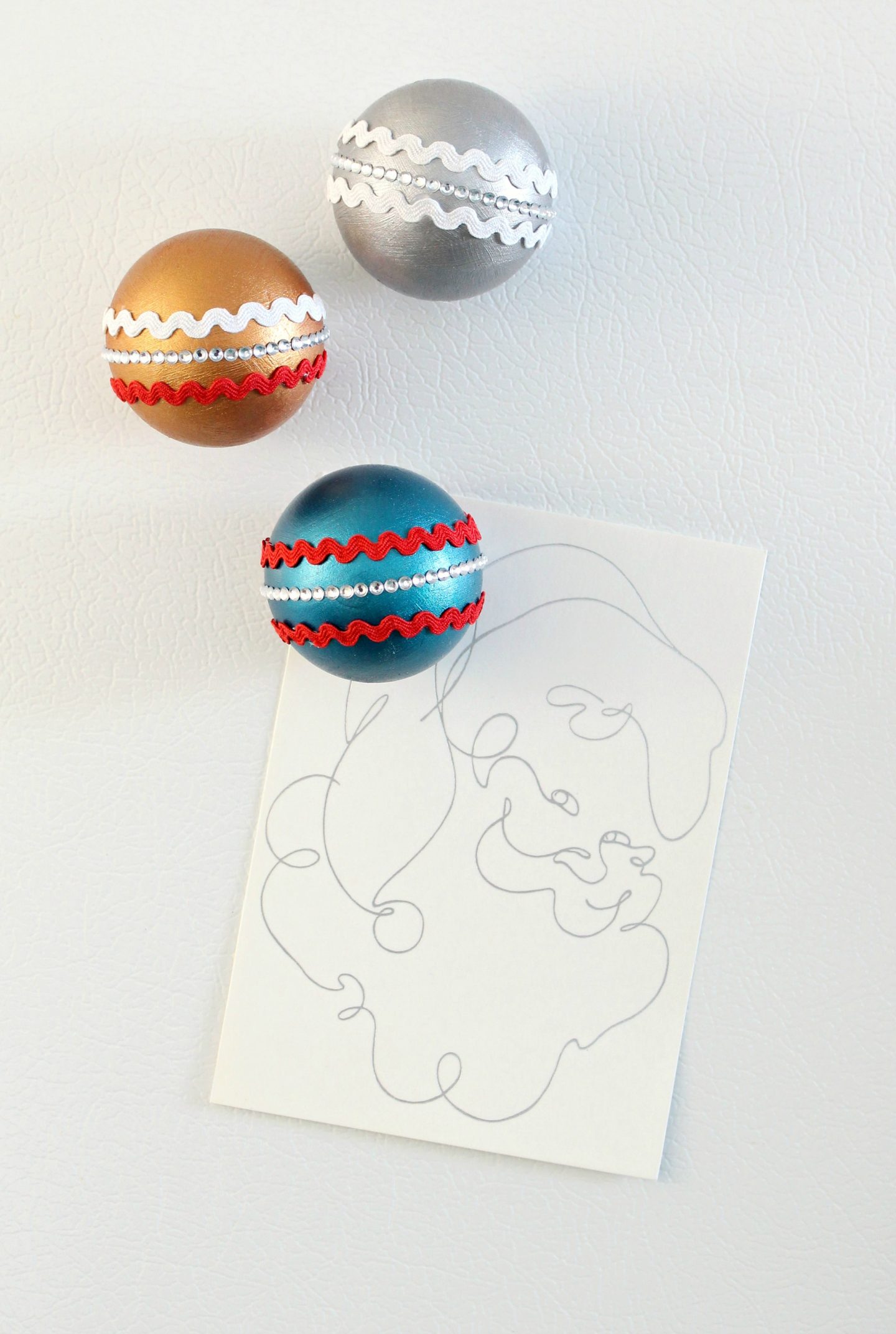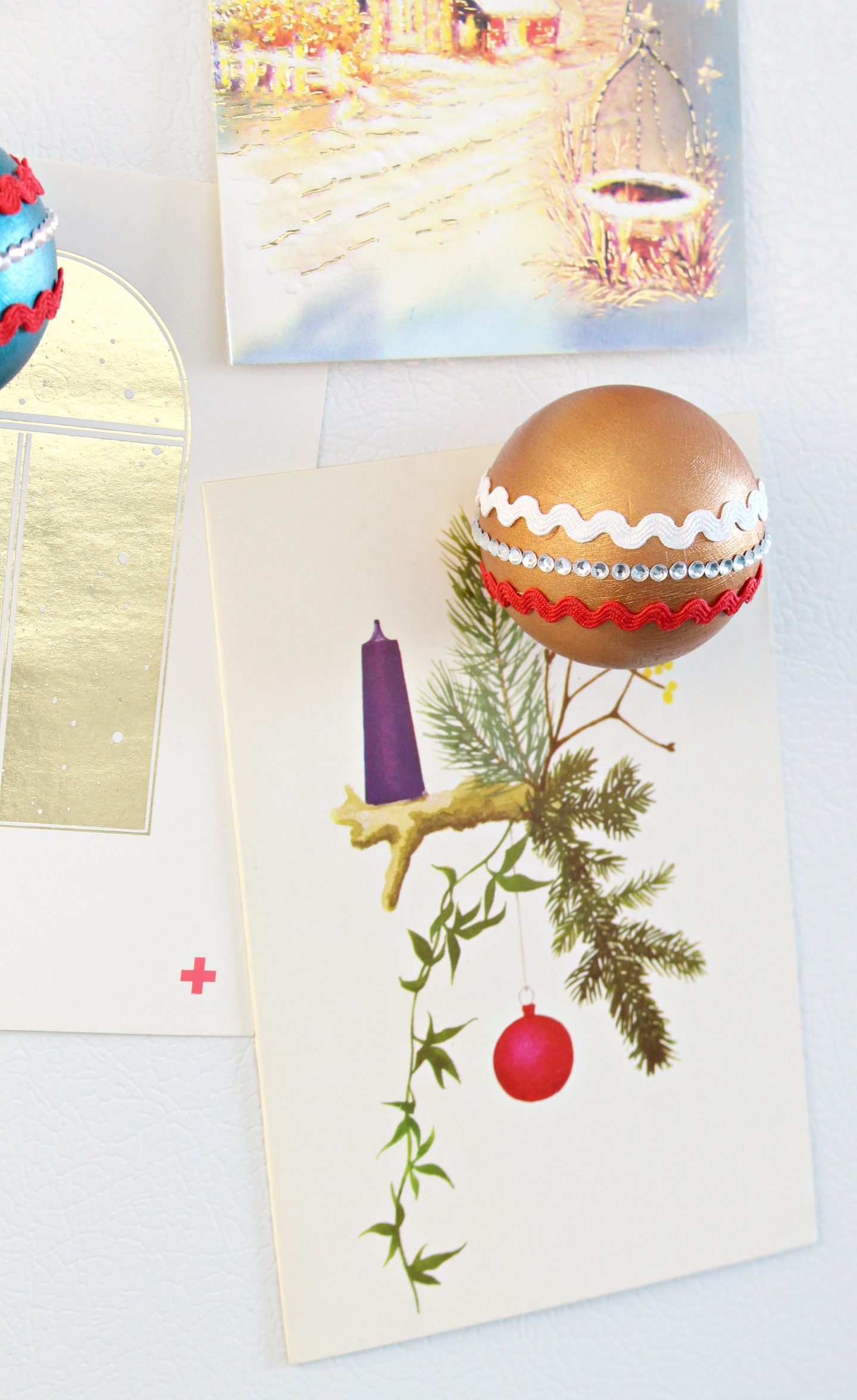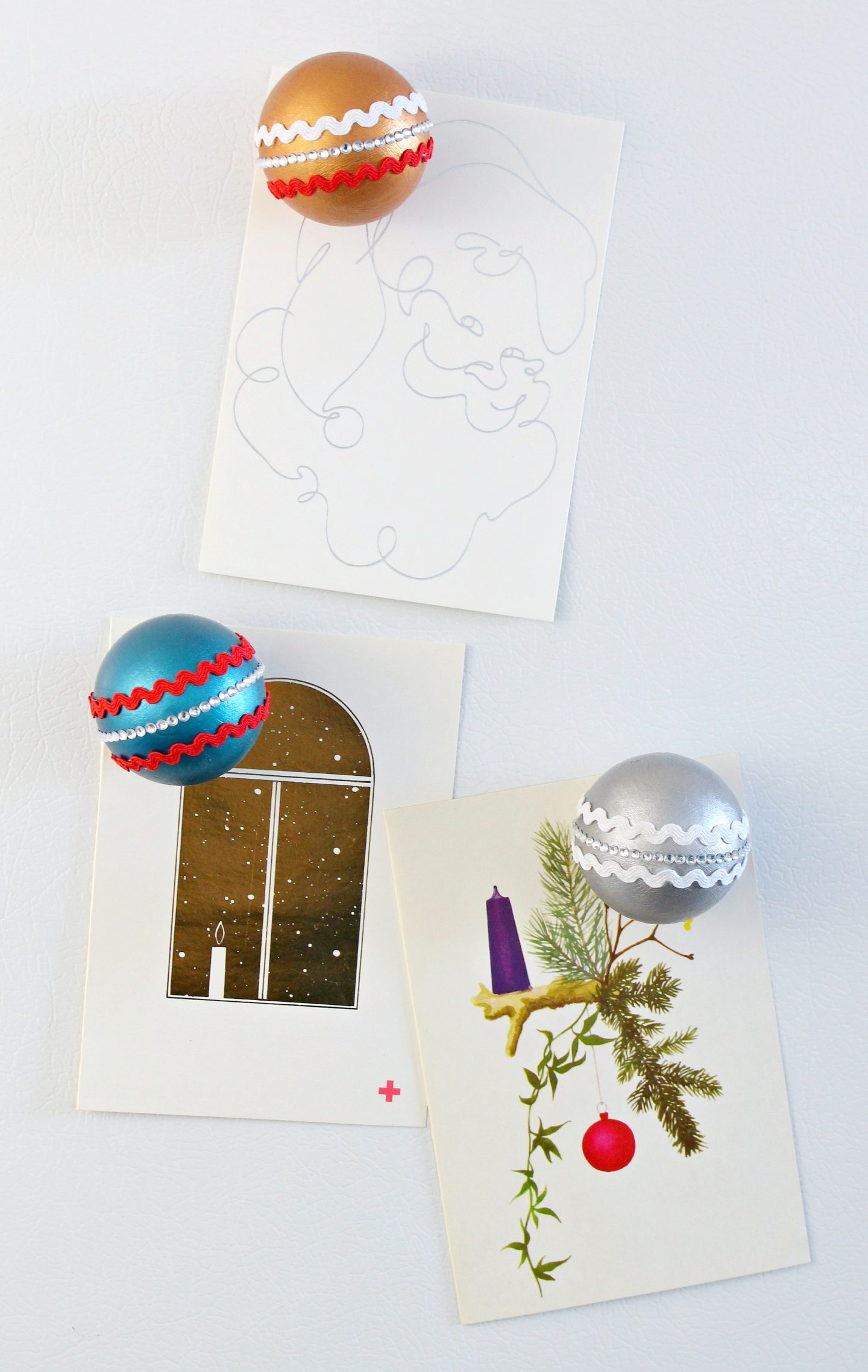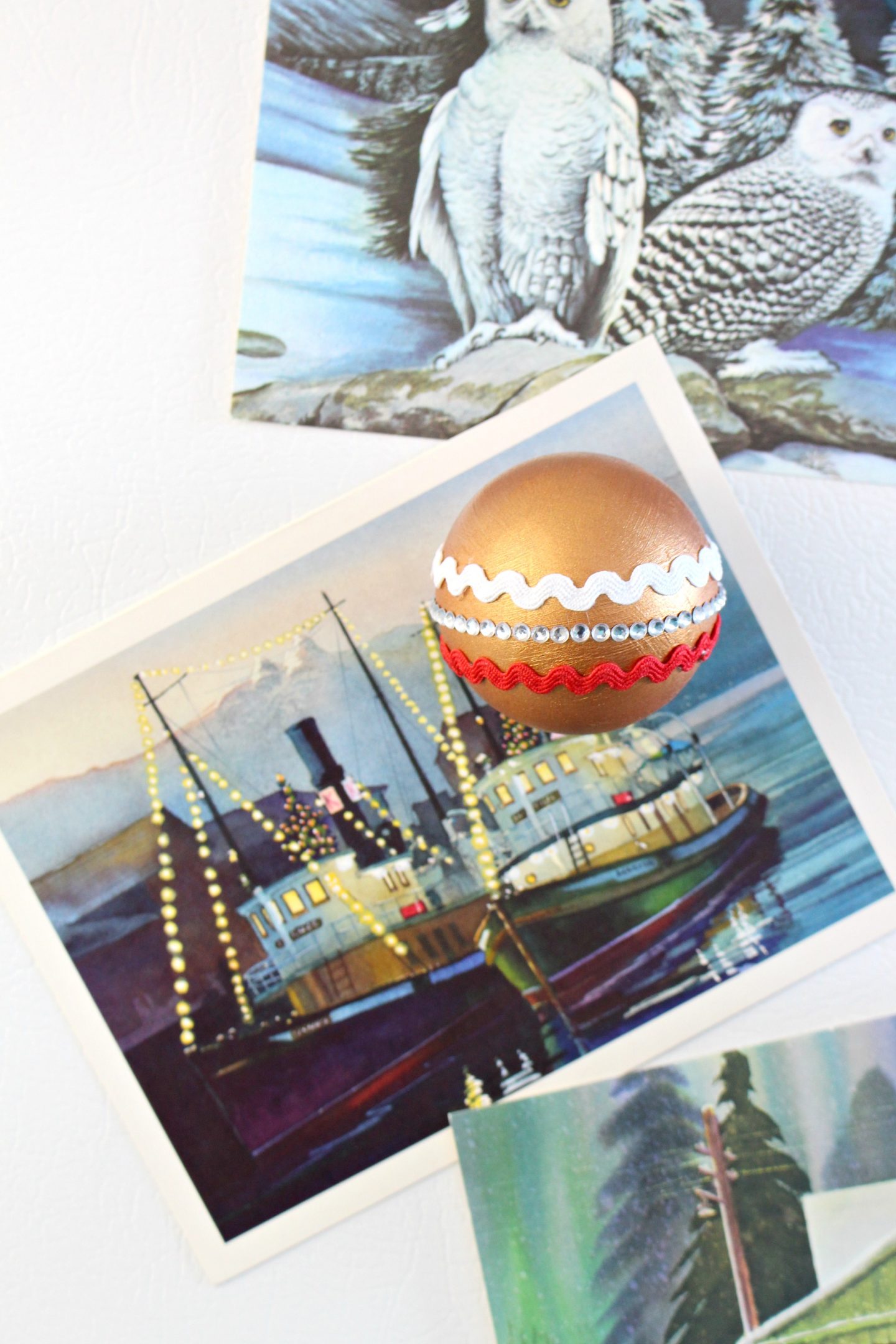 Literally the most difficult part of these DIY vintage ornament inspired magnets is choosing which cards to display! If you don't have a mantle or convenient spot to display them, pinning holiday cards to the fridge with these cute retro holiday magnets is a fun way to enjoy them.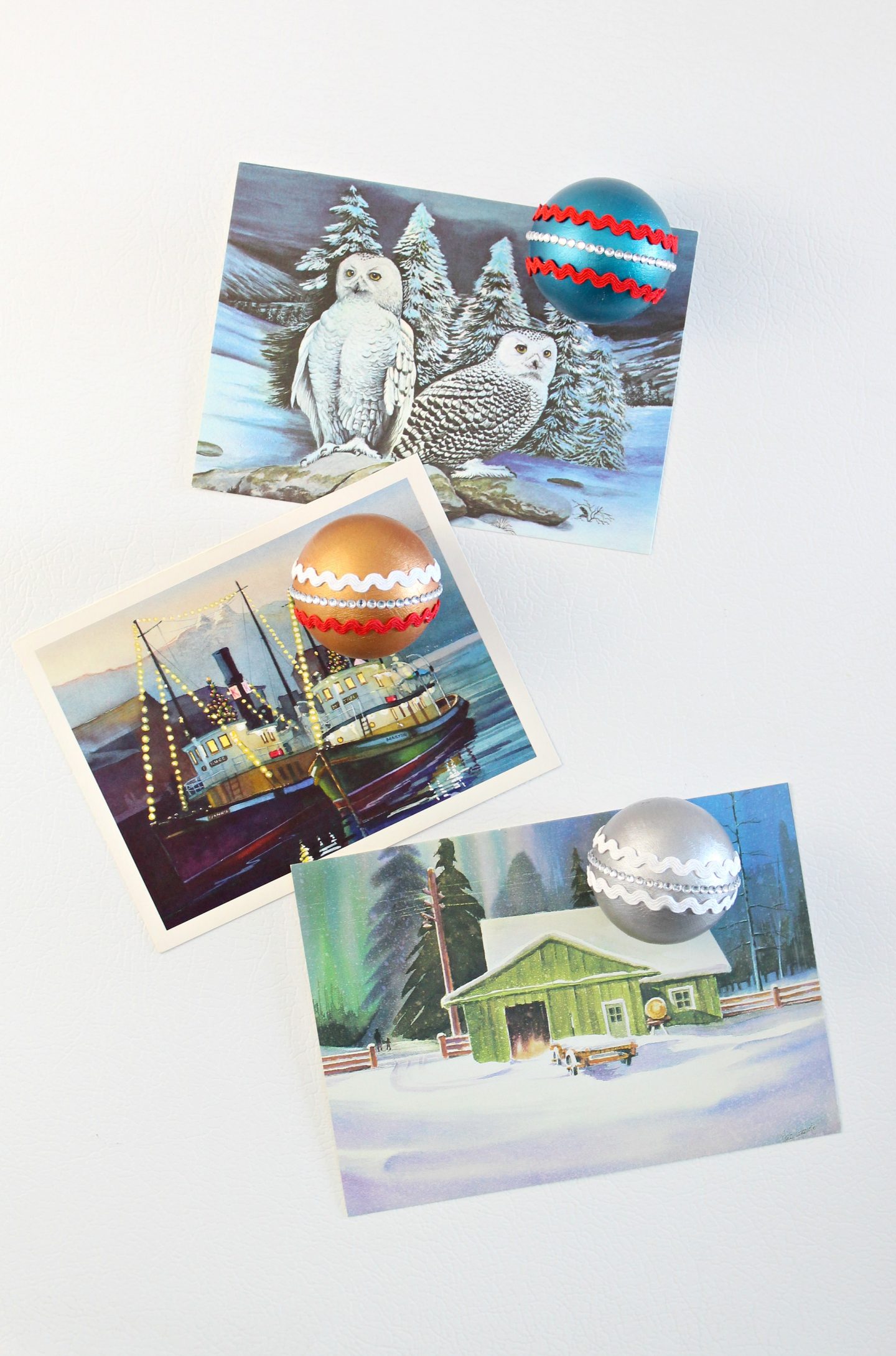 P.S. Don't Forget to Pin for Later!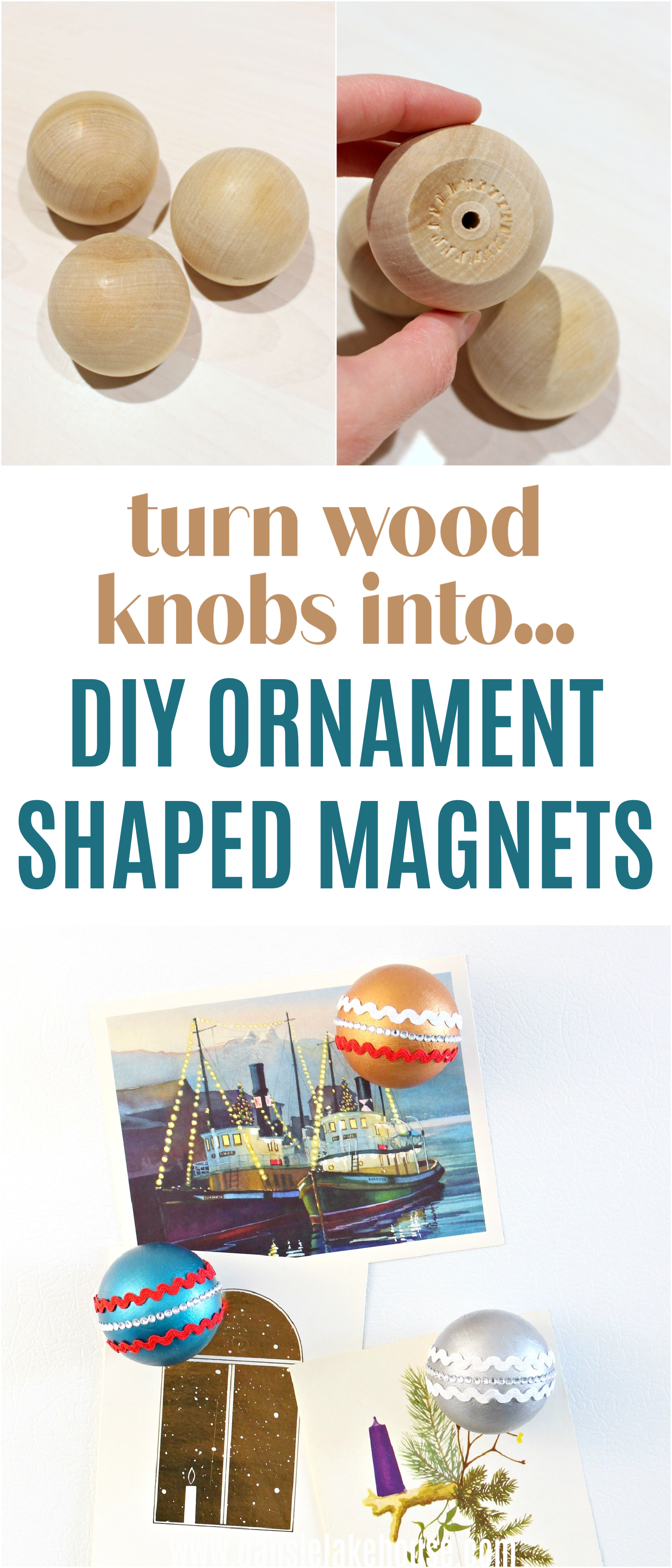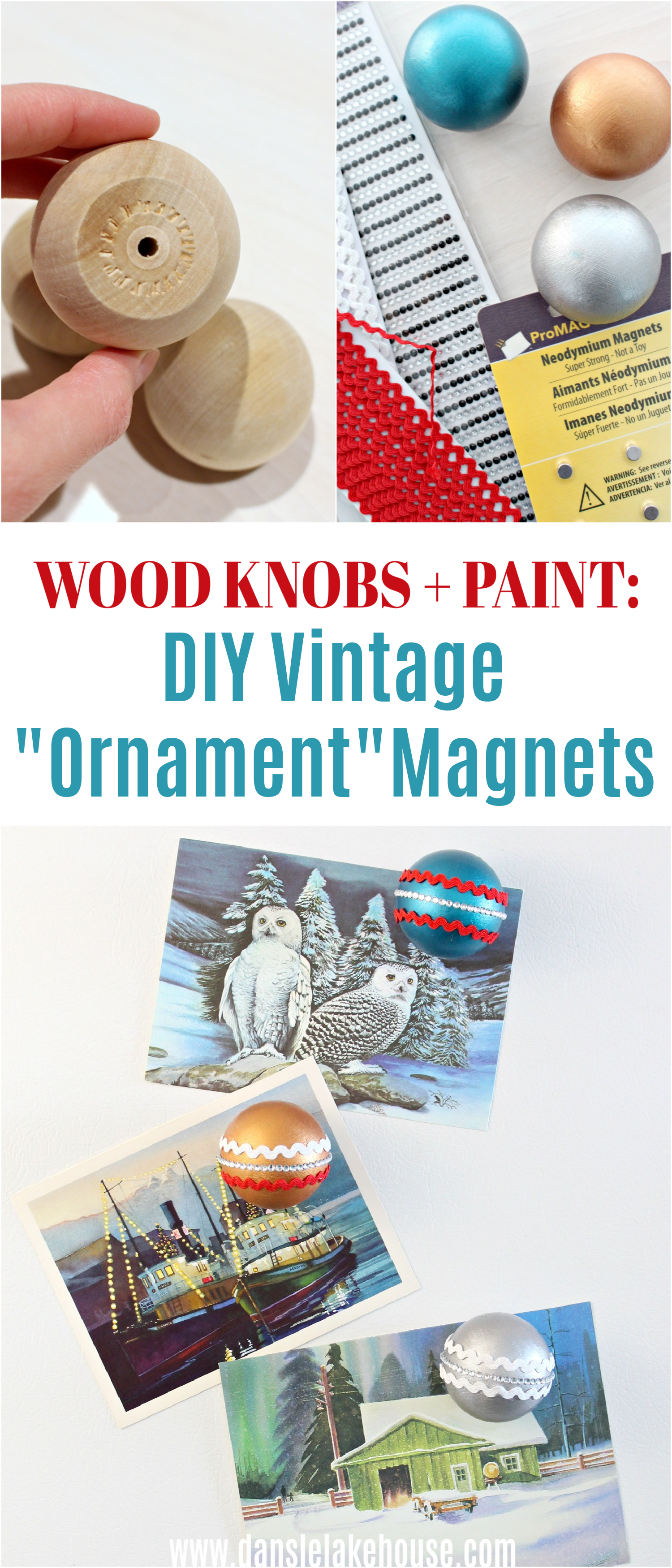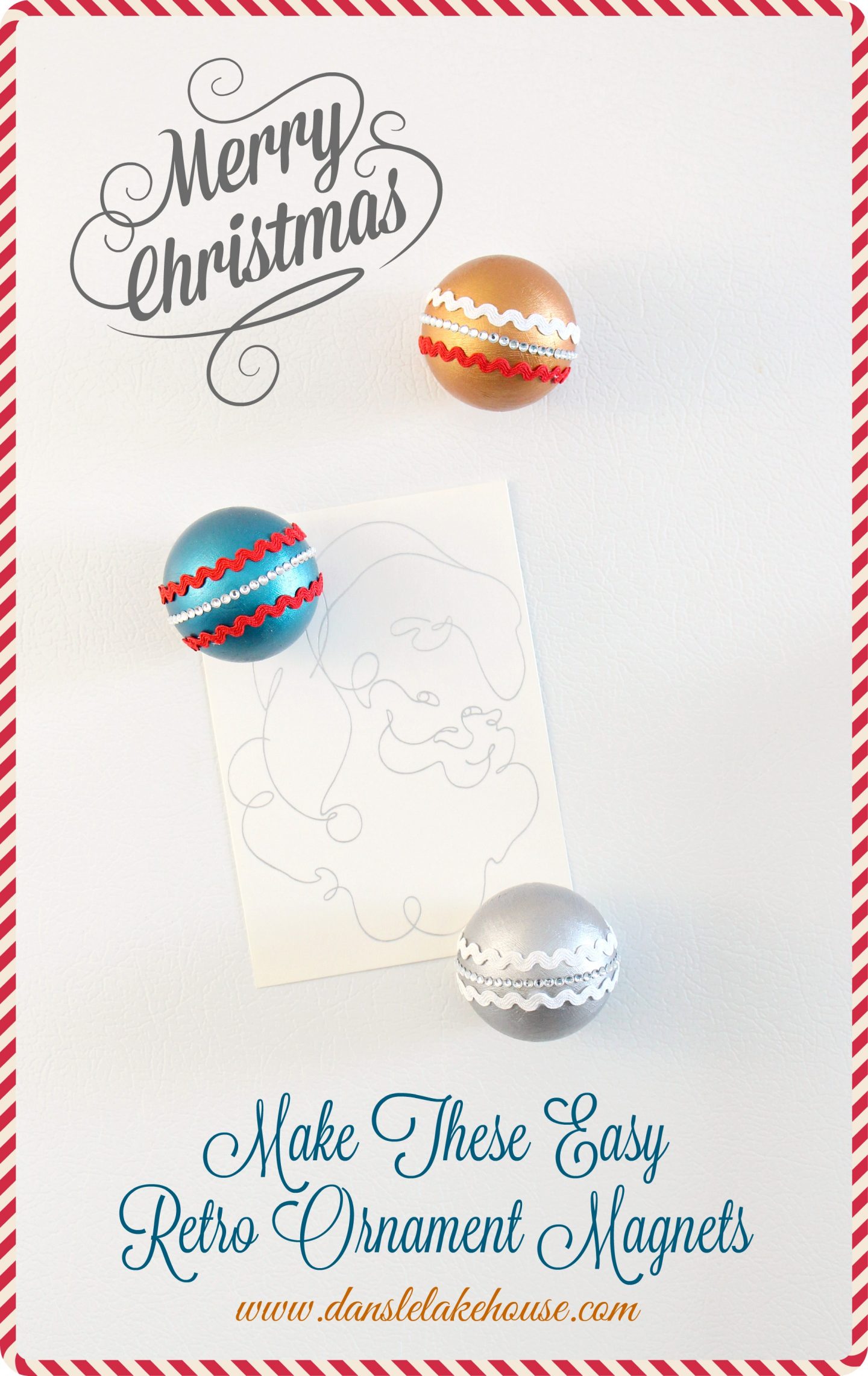 Looking for more retro inspired Christmas craft projects?
You can check out all of my Christmas DIY projects right here, but keep scrolling for a few of my favorites!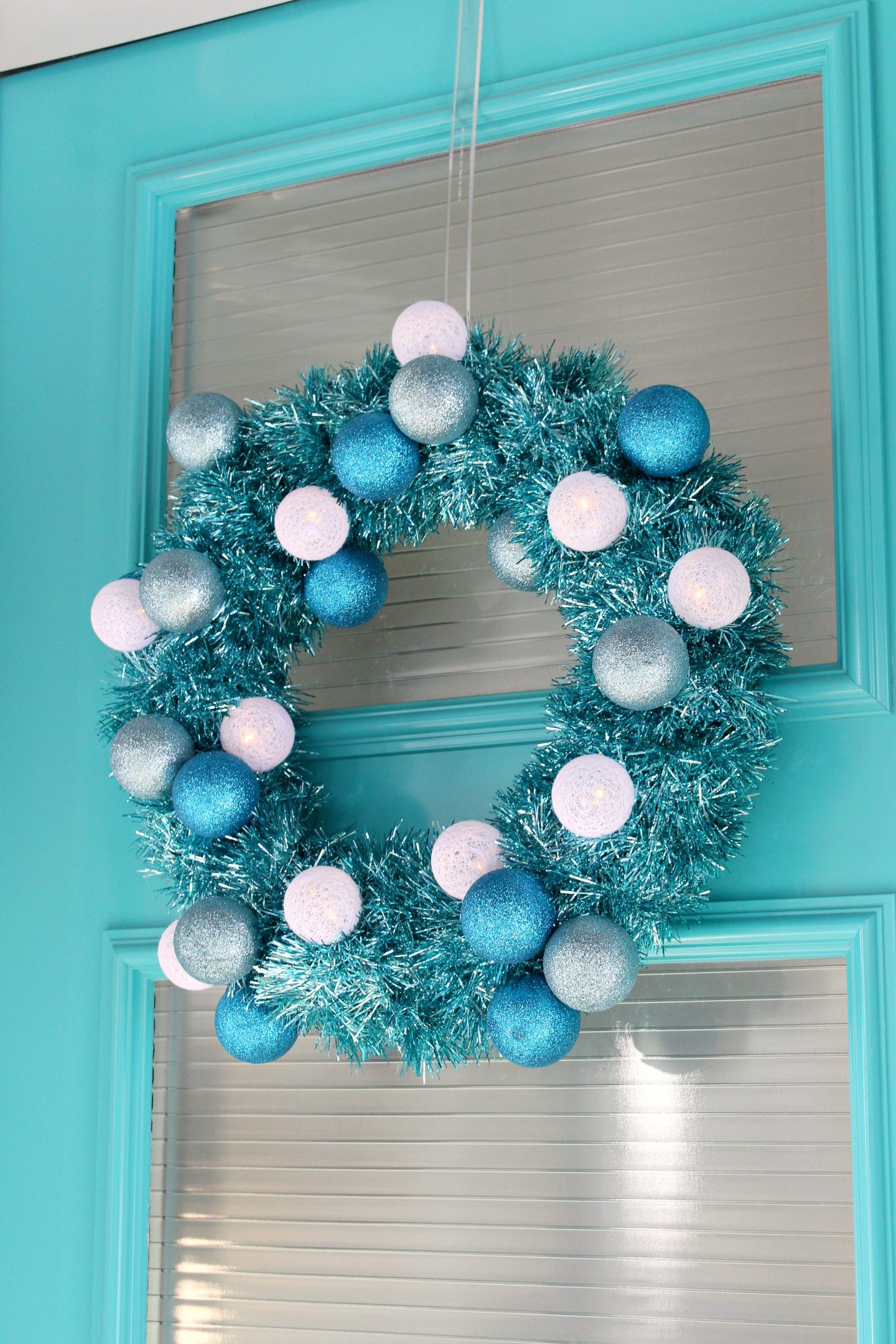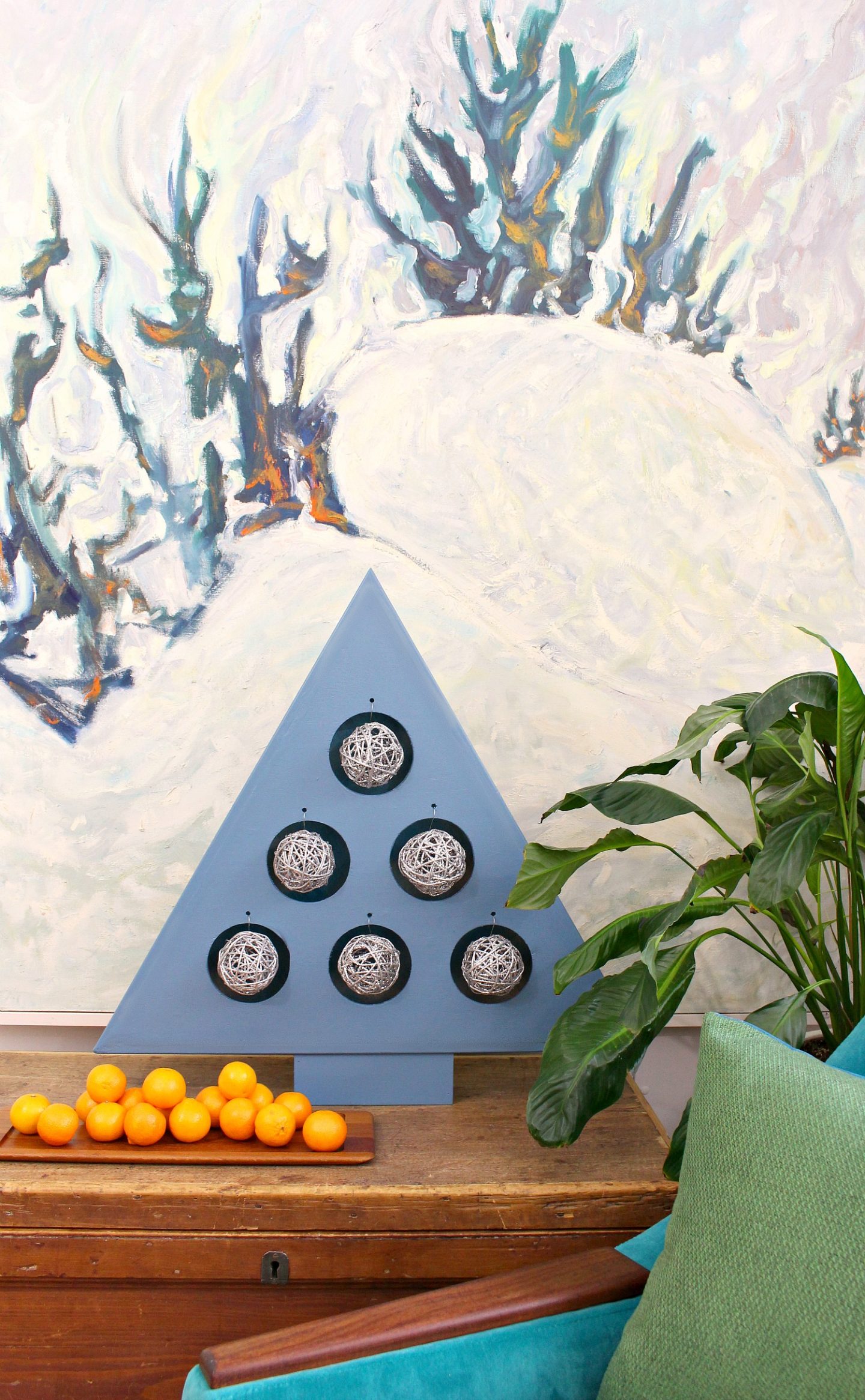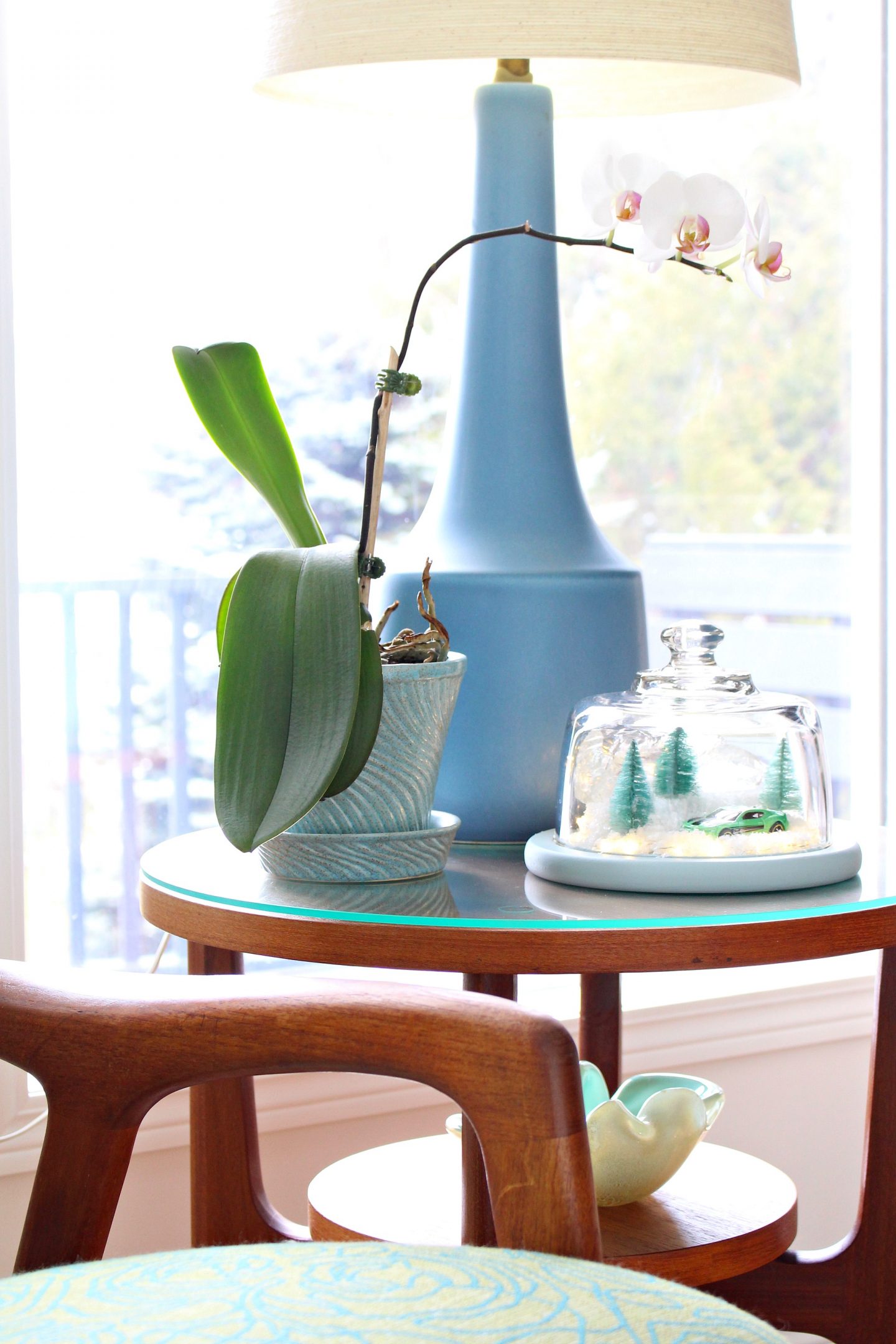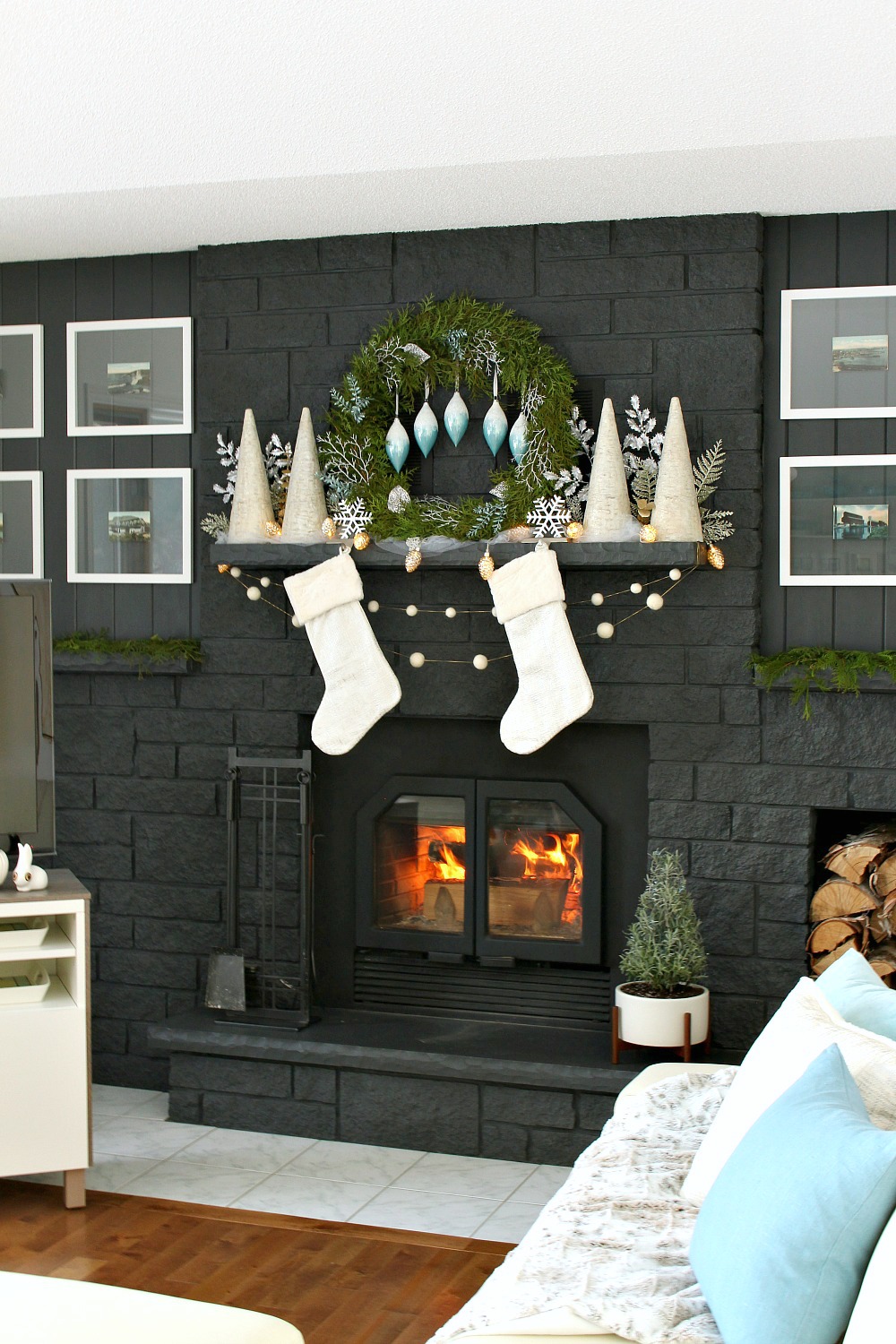 DIY Bleached and Dyed Bottled Brush Trees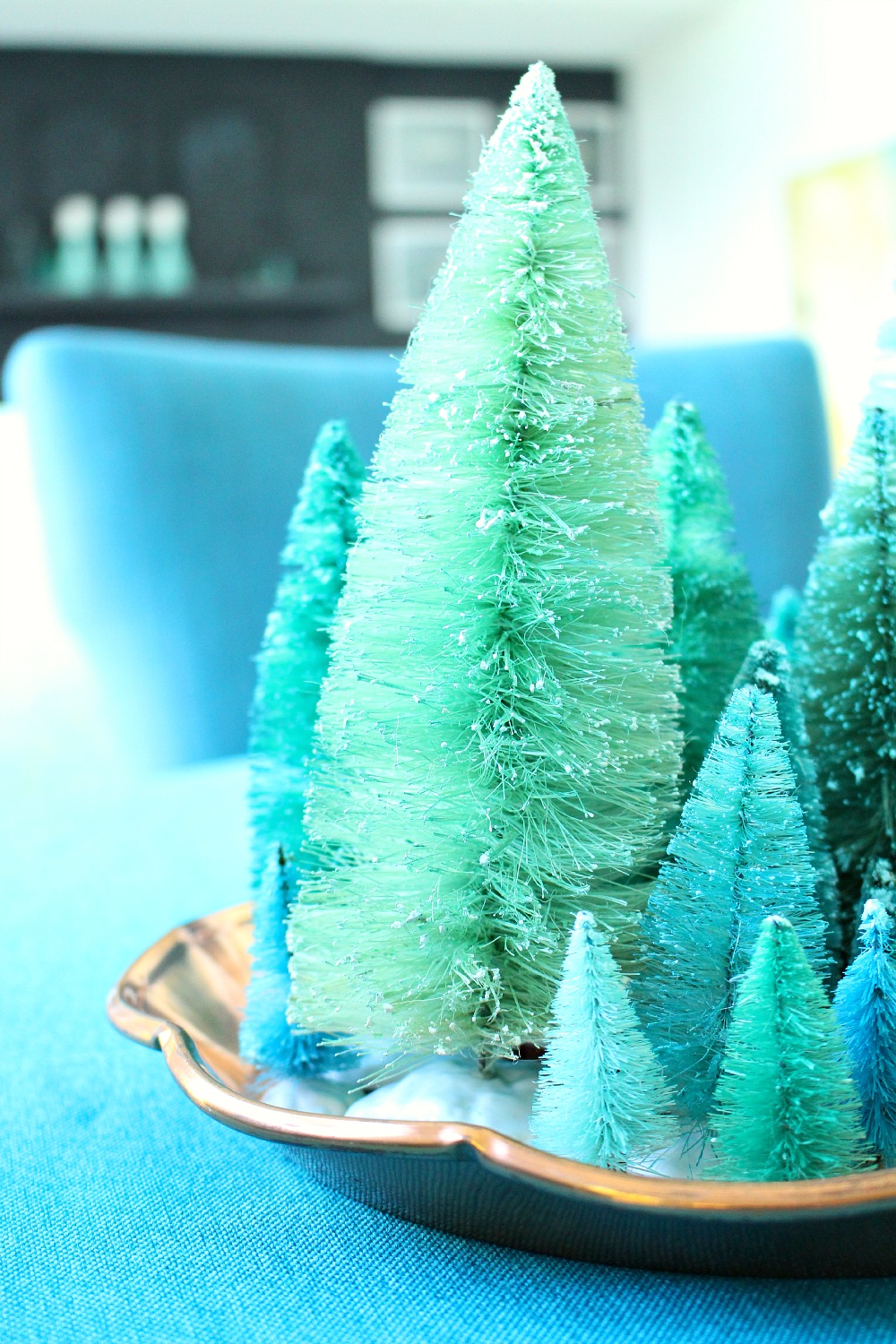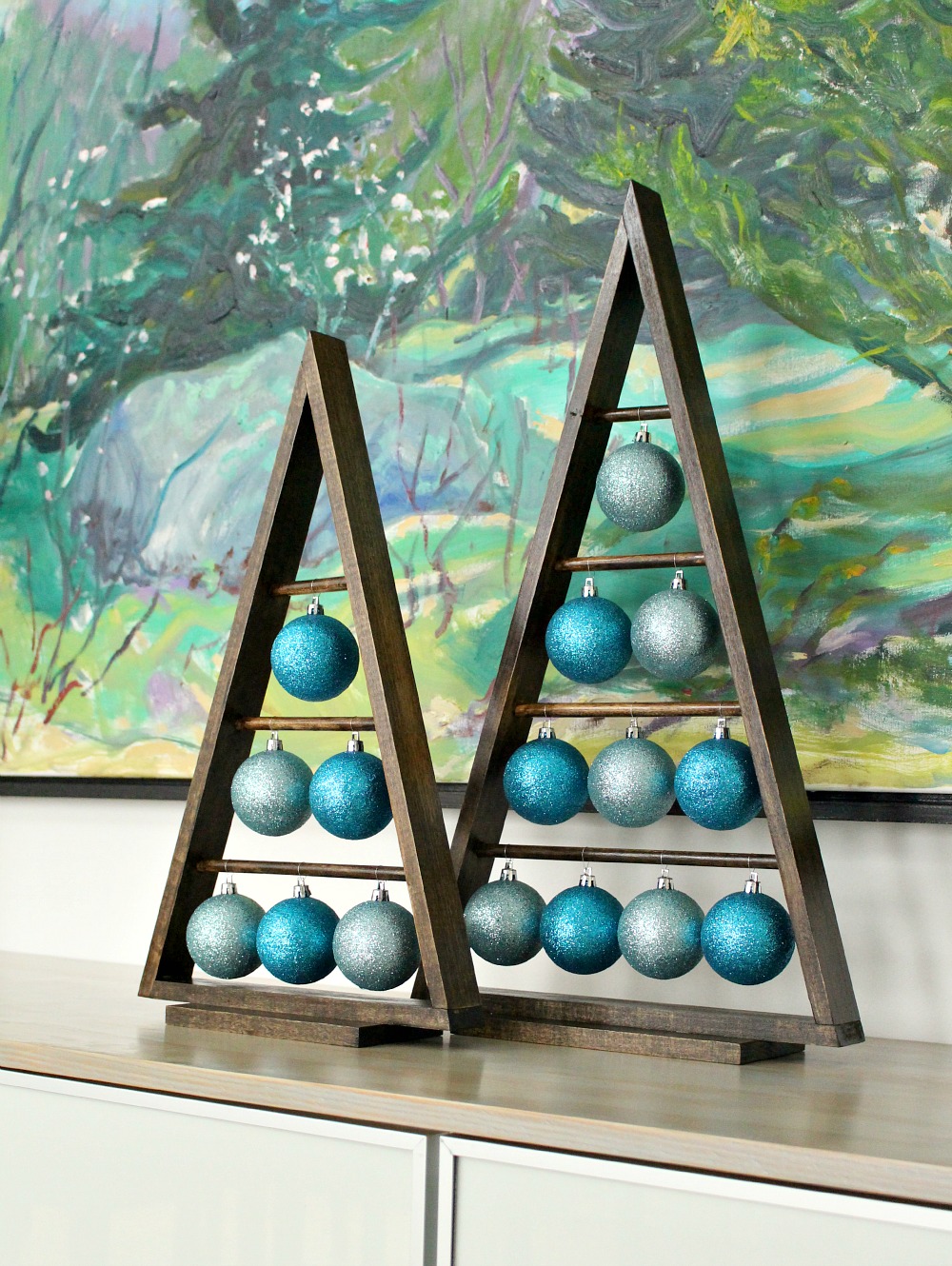 DIY Felt Tomte (Scandinavian Gnomes)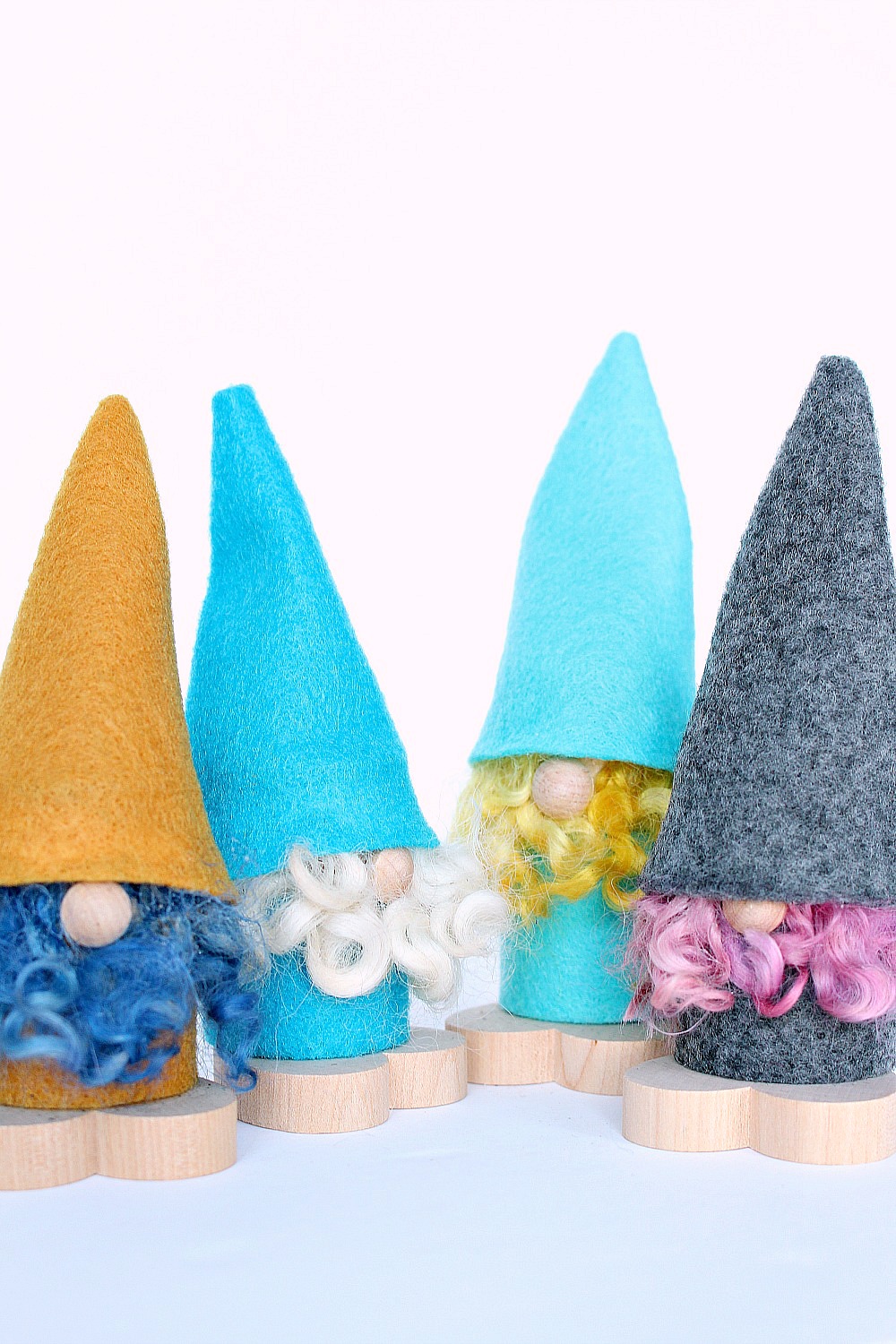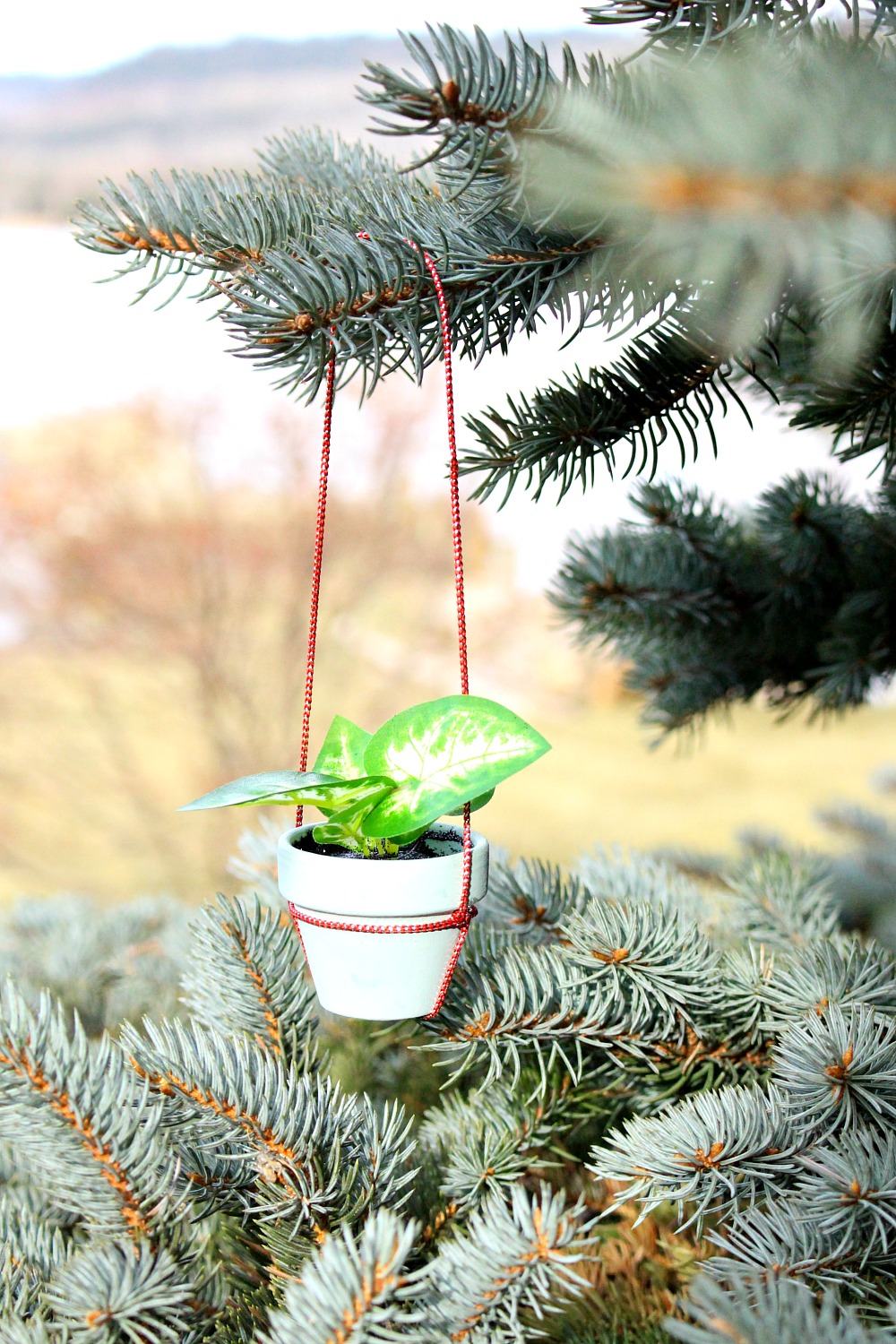 And don't forget that every Christmas tree needs a spider!