If you saw my Scandinavian inspired bunkie bathroom renovation (a collab with Lowe's), then you know it's chock full of DIY projects! We installed the floor and wall hex tile ourselves, turned a stock tank into a DIY shower, built the mod storage cubbies above the toilet, and sewed a custom shower curtain. We were BUSY, so it was fun to add a super rewarding, super easy spray paint project to the mix: this retro folding stool makeover. It's such a small makeover, but this folding stool belonged to my grandparents so I wanted to share its "restoration" (if I can use such a grand word for basically painting it and changing the cord).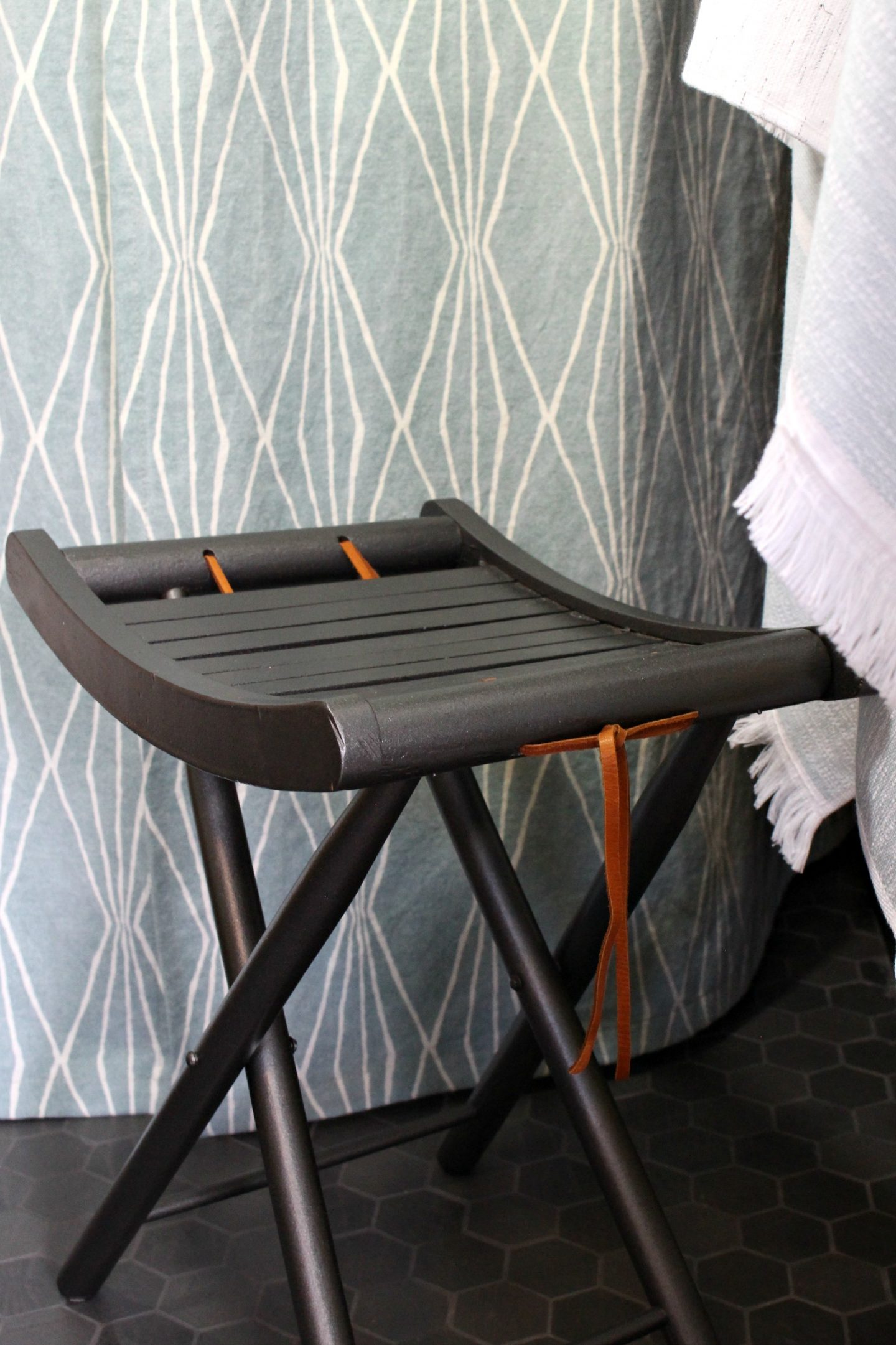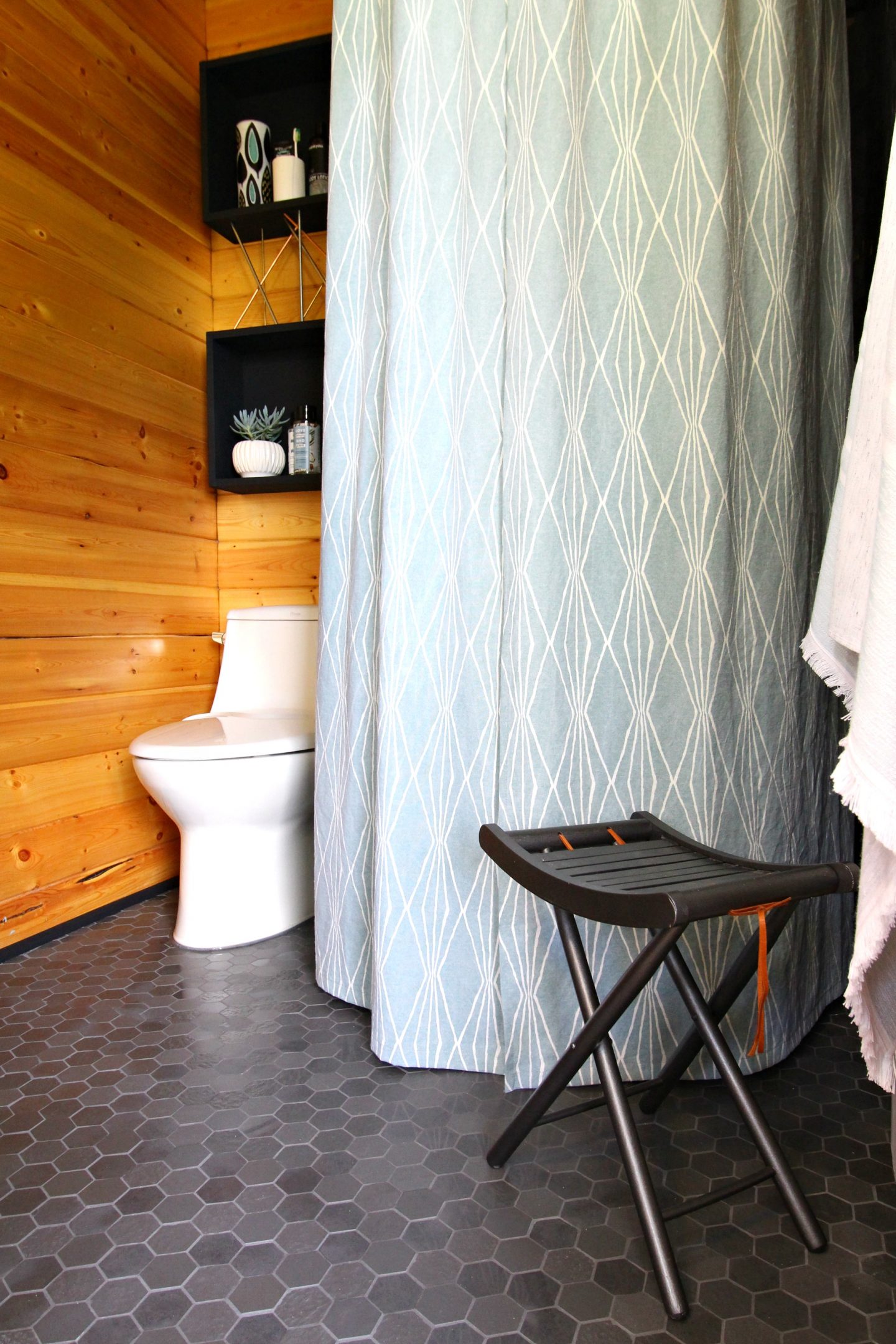 Here's a look at the before: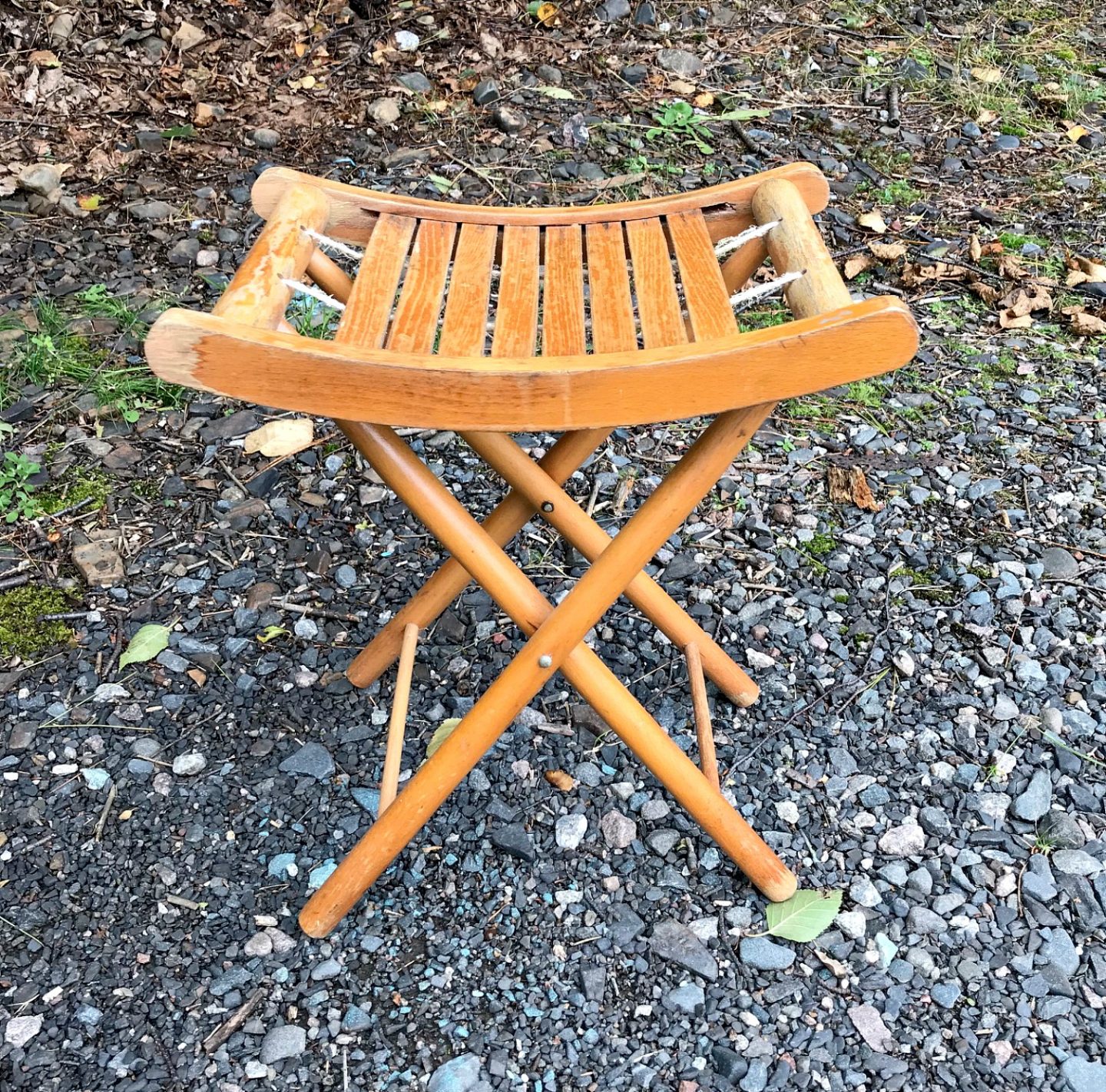 I removed the ratty string holding it together and gave it a really good sand to remove as much of the old, peeling finish as I could. I wiped down the residue and then gave it a few light coats of Rust-Oleum Metallic in Flat Soft Iron.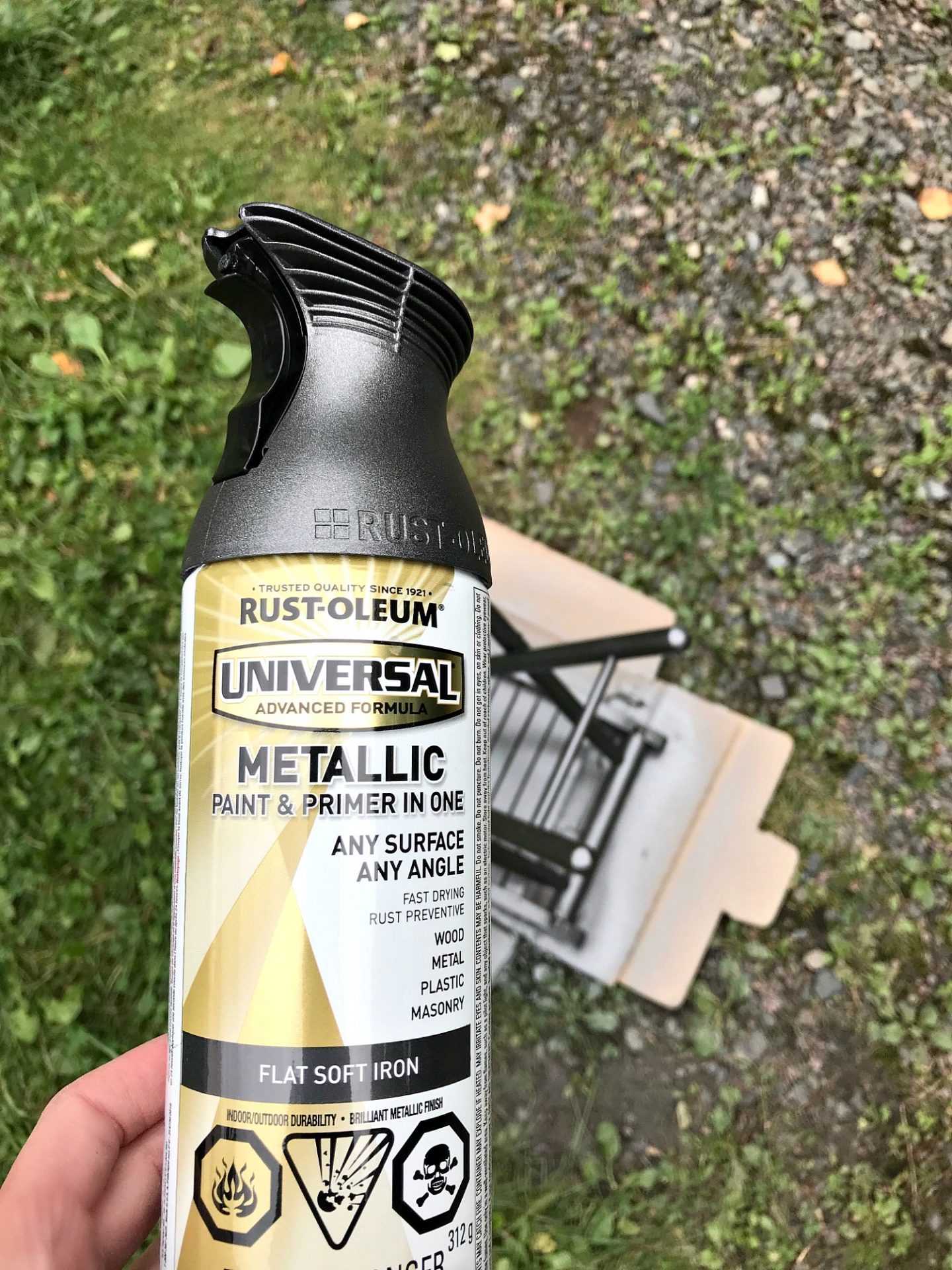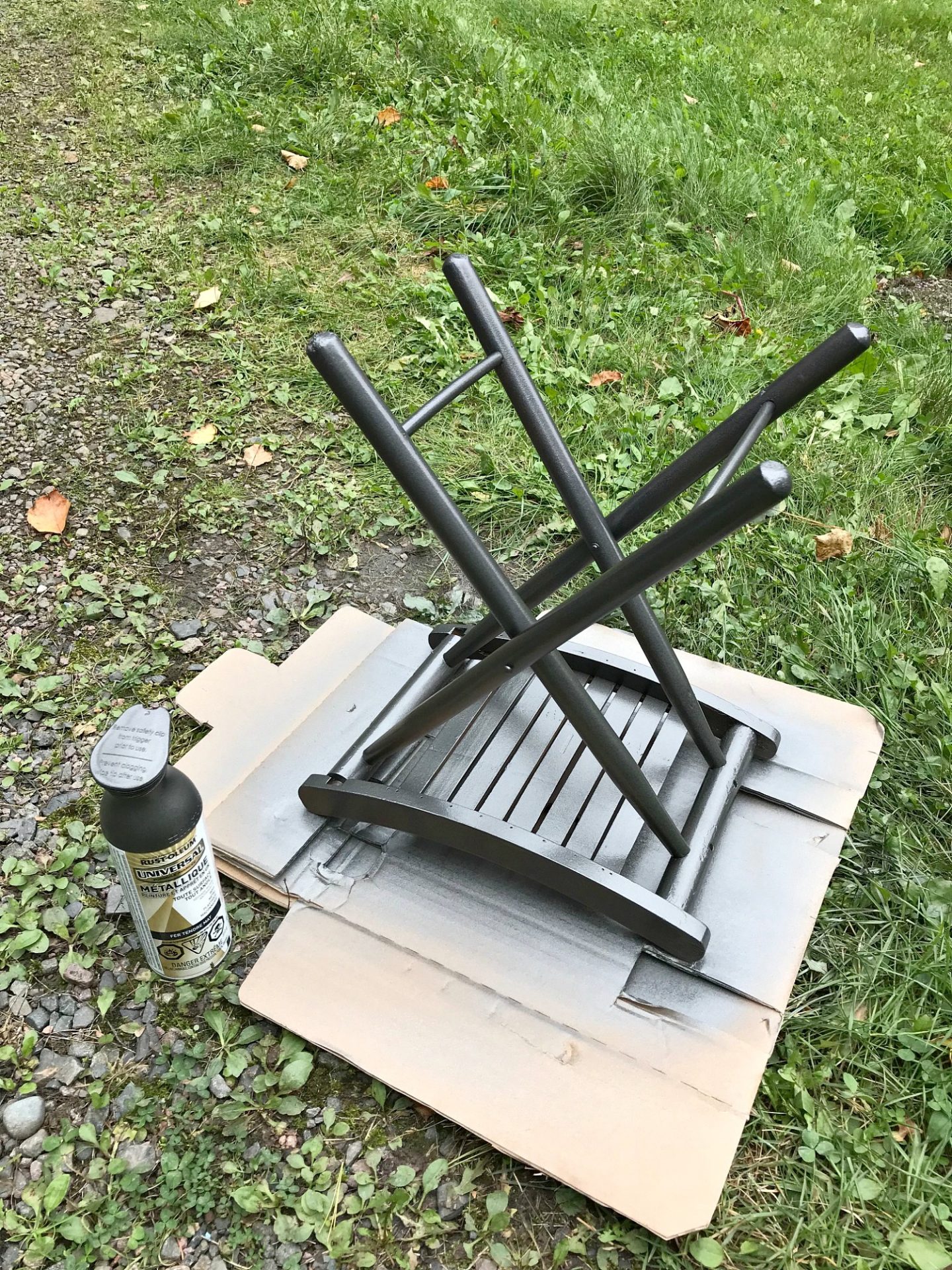 When the spray paint had dried, I used leftover leather cord from my hanging hoop planter hack and, ta da, a pretty new-to-me stool. It's so adorable in the bunkie bathroom, plus it can fold up and hang on the wall when not in use, which is awesome in a small space like this. Sometimes my Mom will stay over in the bunkie if our crafting sessions run late (I live an hour from town in the sticks) and I'm so happy to put a little something from her childhood home in here.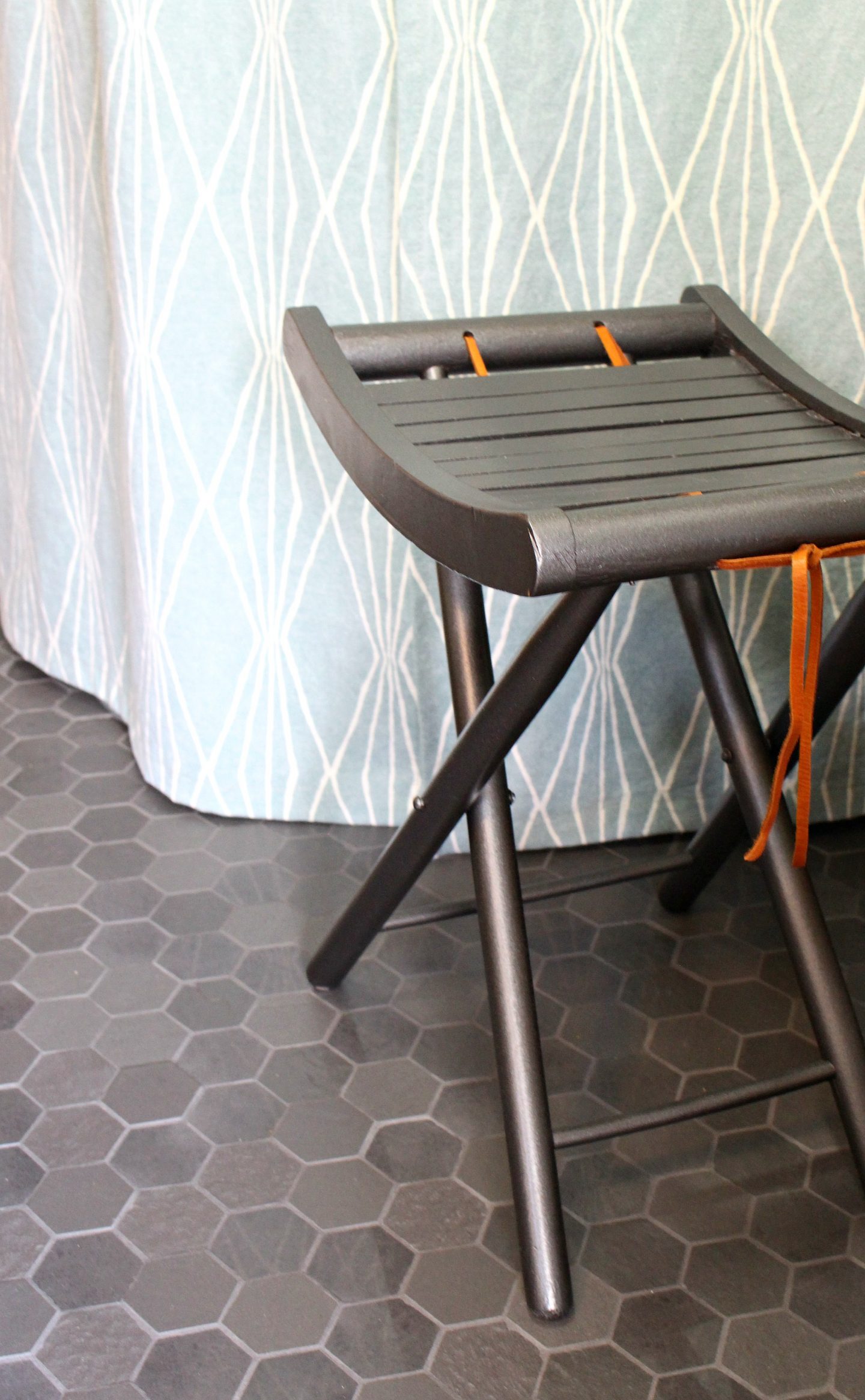 It's such a silly little project but it made me smile to incorporate something sentimental into the space. I think that every room I decorate has something old (the stool), something new (everything else), something borrowed (I stole some of my Mom's prettiest toiletries for the photo shoot), and something blue (the shower curtain), haha. I'm starting to realize that it's my no-fail decorating formula.
I hope you liked this little retro folding stool makeover! I found a folding teak stool on Amazon with a similar vibe if now you're wishing you had a similarly adorable folding stool in your bathroom (teak is great in wet rooms). If you missed the reveal of this dramatic bunkie bathroom before/after renovation, check out the bunkie makeover story right here. And if you'd like to know how to sew your own easy shower curtain, check out my tutorial here. I'll be sharing more projects from this makeover soon!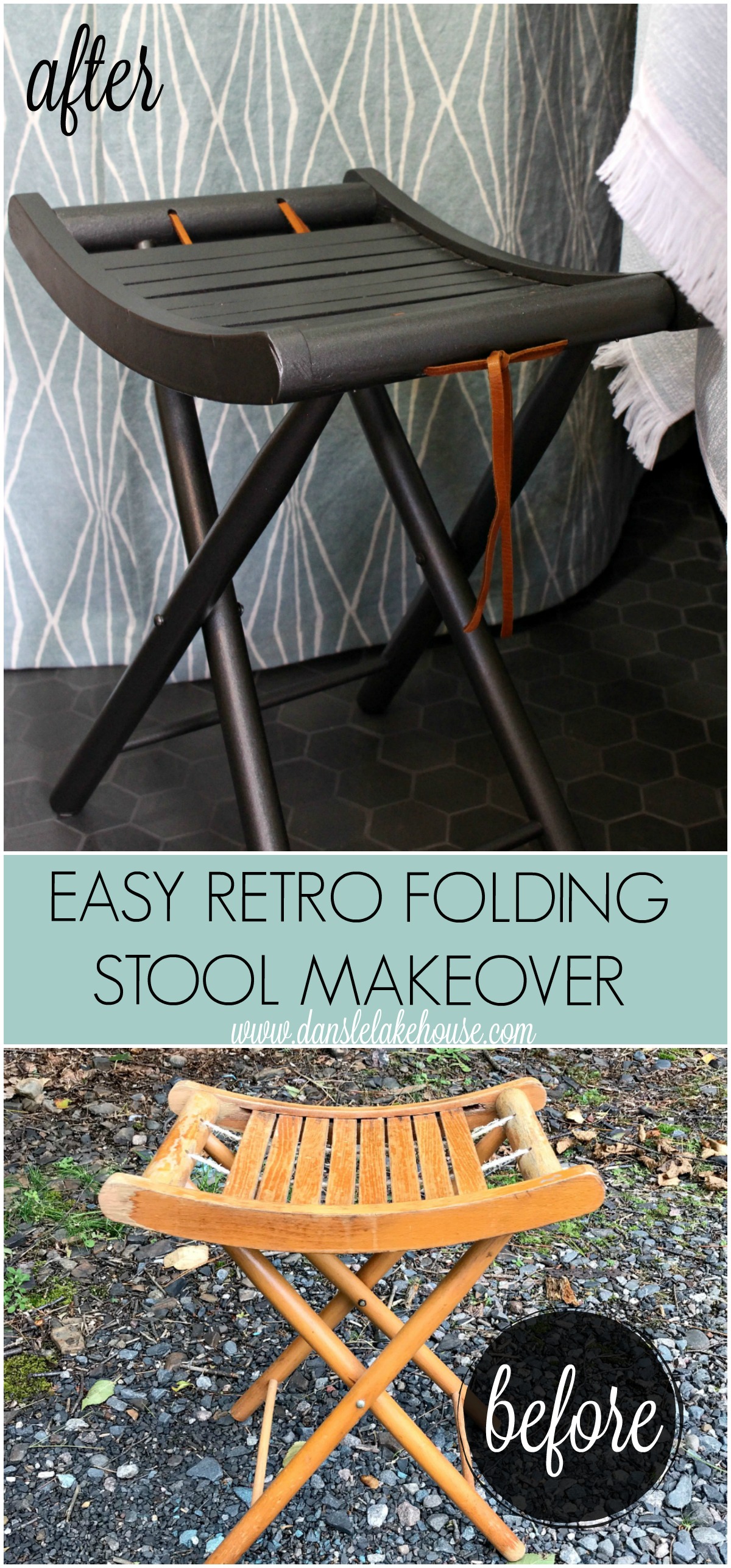 Sources: Fabric (OFS) | Stock Tank (Tarter USA) | Charcoal Hex Tile (Lowe's Canada) | Rust-Oleum Metallic in Flat Soft Iron | Folding Wood Stool (similar) |Turkish Towels (similar)