With another big shopping day coming up, I wanted to share my (unsponsored) Samsung Frame TV review in case anyone has plans to buy a new TV on Boxing Day. If you saw yesterday's post, about how to build a bump out to hang a TV (which was a genius solution for our too high mantle and inconveniently placed vents), then you might have spotted our new TV. Hubby and I bought our old TV almost 10 years ago. When we rearranged the living room to accommodate the sectional sofa, the TV got a little farther away and (this makes us sound so old) we've both been struggling recently to see the menu or subtitles with the new placement. We both wanted a bigger TV but couldn't really cram anything larger into that corner spot. Once we had a plan to hack our fireplace and hang the TV above it, we had the motivation (justification?) to not only get a bigger TV (because it would be even farther away now) but also one that sits flush against the wall and looks more modern and polished. After weighing the pros and cons, the Samsung Frame TV was a good choice for us and hopefully my Samsung Frame TV review helps you decide if it's the right choice for you.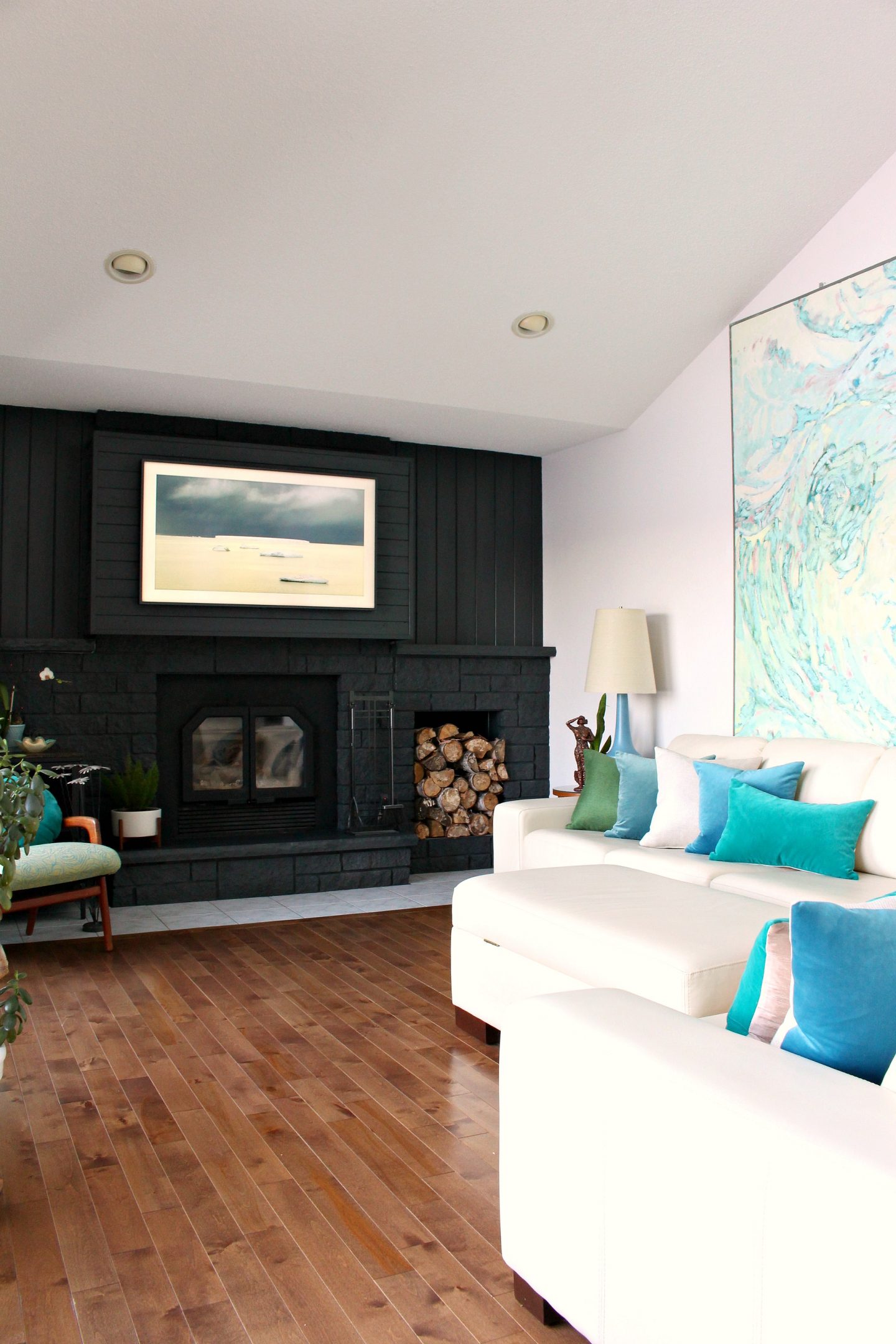 This Frame TV was a big purchase, so before we took the plunge I searched for Samsung Frame TV review posts but I specifically looked for input from other bloggers, asked for input on Instagram, and combed through dozens of Amazon reviews. Because I had a few lingering questions, I decided to shop local where I thought the staff would be more knowledgeable and then on Black Friday I ordered my new 65″ Samsung Frame TV! It was supposed to arrive in a week but it's been many weeks and the shop has no idea when it will arrive. Lucky for me, they agreed to loan me their 55″ floor model until ours comes in. I'll post an updated Samsung Frame TV review once we get our larger TV and we've had even more time to use it, but I wanted to give my first impressions and share what I think are some of the pros and cons (as well as answer some questions I've already been DM'd).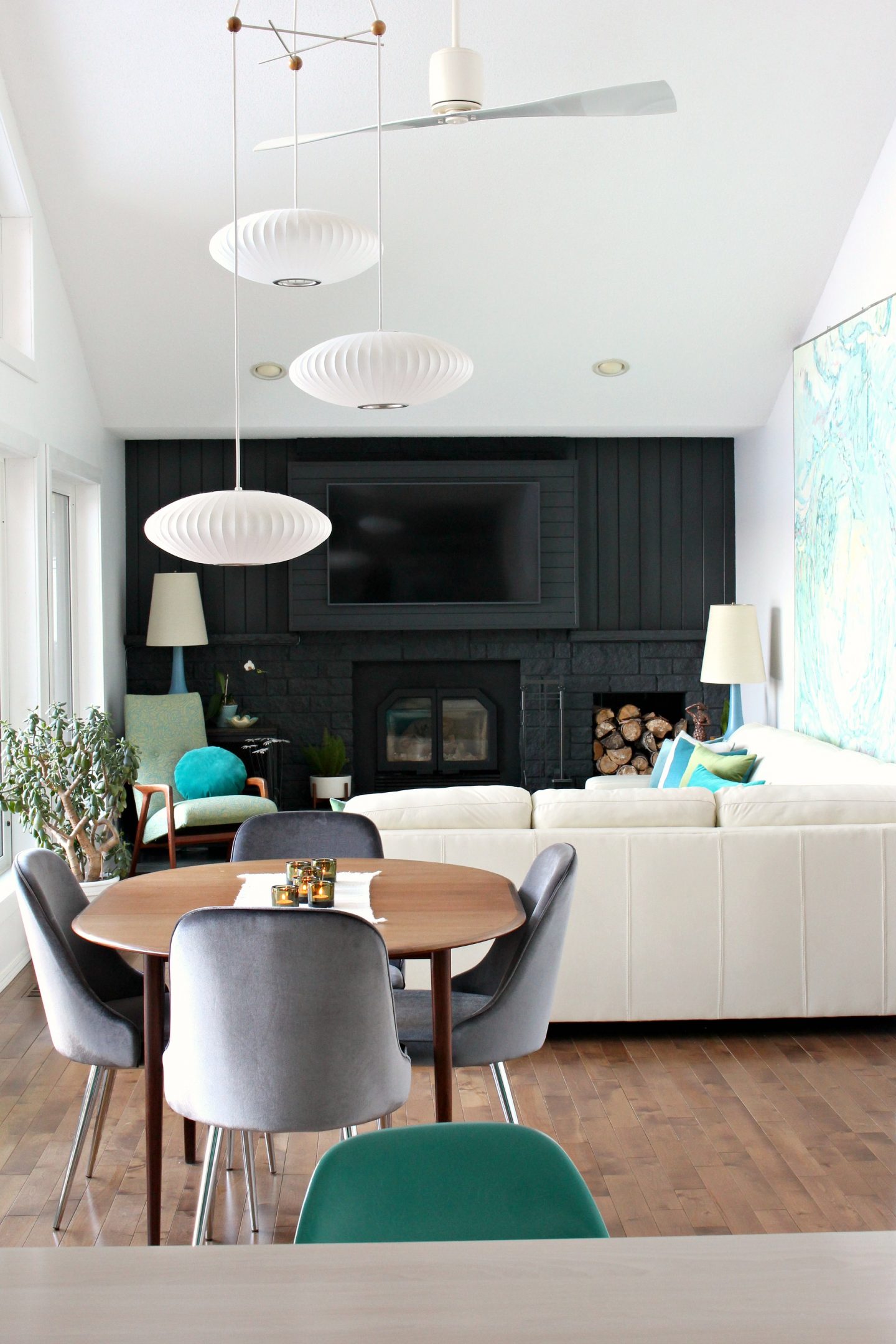 What is the One Connect Box and How Many Cables Does the Frame TV Have?
What ultimately sold me is that the current Samsung Frame TV has one ONE cable! I was confused reading a Samsung Frame TV review on Amazon because previous versions had a power cord and a cord that runs to the One Connect Box, but now they have only one cable, which is thin and clear, making it the ideal choice for our fireplace installation. This cable connects to the "One Connect Box," which we have put in our new metal media cabinet. Everything we want to connect to the TV connects to that box instead, so we were able to say goodbye to the huge bundle of cords dangling from the back of the TV. I asked at the local shop if any other TVs had this One Connect Box and they incorrectly told me no. There are other, more expensive Samsung TVs, like the QLED 4K UHD 9 Series Smart TV, which also sits flat against the wall for a sleek look and boasts the One Connect Box. The One Connect Box was a major selling point for me because the one thin cord is easy to hide. Right now it's just clipped under the mantle but when we get our Frame TV and return this loaner, I'll really hide the cable well and you'll never see it.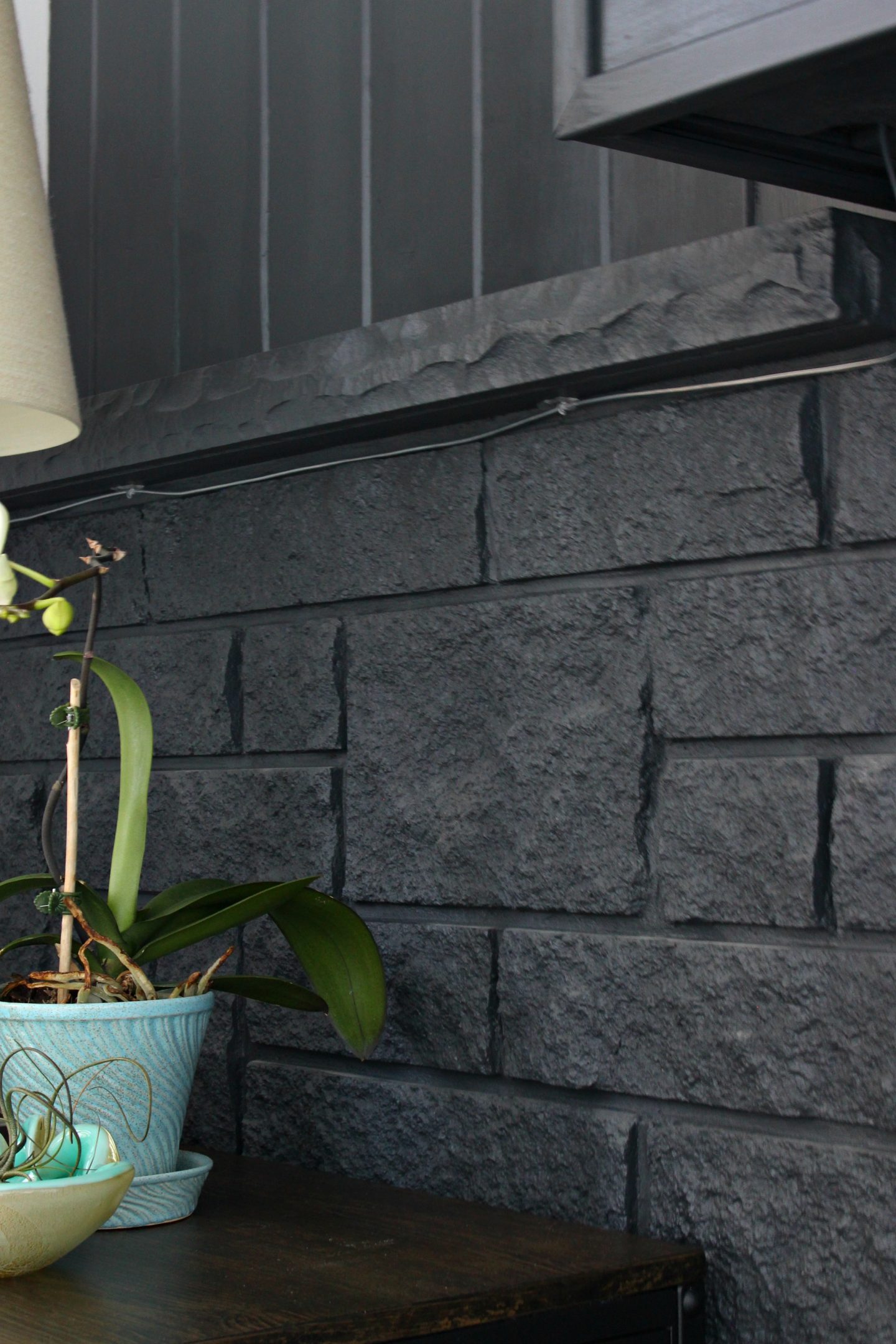 How Good is the Picture on the Samsung Frame TV?
Now, my Samsung Frame TV review is a little light on the tech side of things because that's not my strong suit. The Frame TV boasts 4K UHD technology, so the images are definitely sharp and detailed, although ultimately the quality of a lot of programming is still a little meh – I think the technology there needs to catch up to the televisions a bit. With the thinner frame of the TV, the focus is much more on the programming and not the TV itself, which is a benefit to the thin frame beyond the aesthetic quality.
It's well documented in other reviews that you don't pay for extremely good picture with this TV – you can get an equally good picture for much less money in a less pretty TV, or spend the same amount and get an amazing picture but, again, in a less pretty TV. You're paying a lot for the package but I have no complaints about the picture quality. Granted, our old TV was nearly a decade old so it would have been difficult not to wow us! When the new TV was installed and turned on, both dogs started barking at the picture quite aggressively and it happened for the first week or so, so I do think the picture is much more crisp. Two out of two annoying dogs agree that the quality is worth barking about.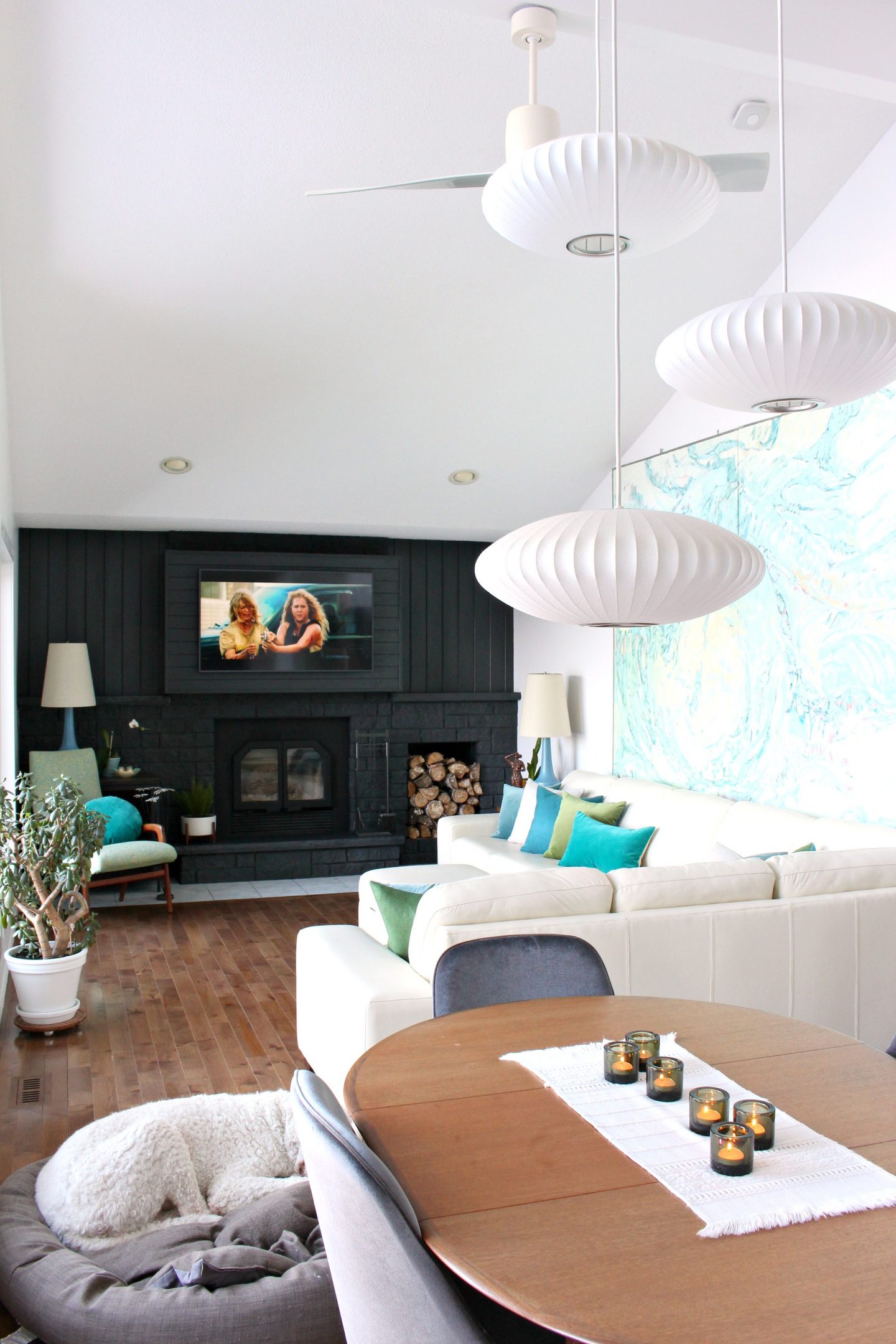 What is the Samsung Frame TV Remote Like?
The remote is very sleek and simple – and not intuitive at all, haha – so I've had to do a lot of Googling to figure out where different settings are. You can actually control a lot from this one, fairly button-less remote, but it means you have to open up menus nested under one another which is fine once you learn where everything is. Sometimes I give up and grab our old remote. But once I figure it out, it will be great to just have one remote and there's a phone app too I believe but I can't see myself downloading that because my phone is too full of stupid apps already. The really cool thing about the remote is that it works on radio frequency, which means you can hide your One Connect Box out of sight!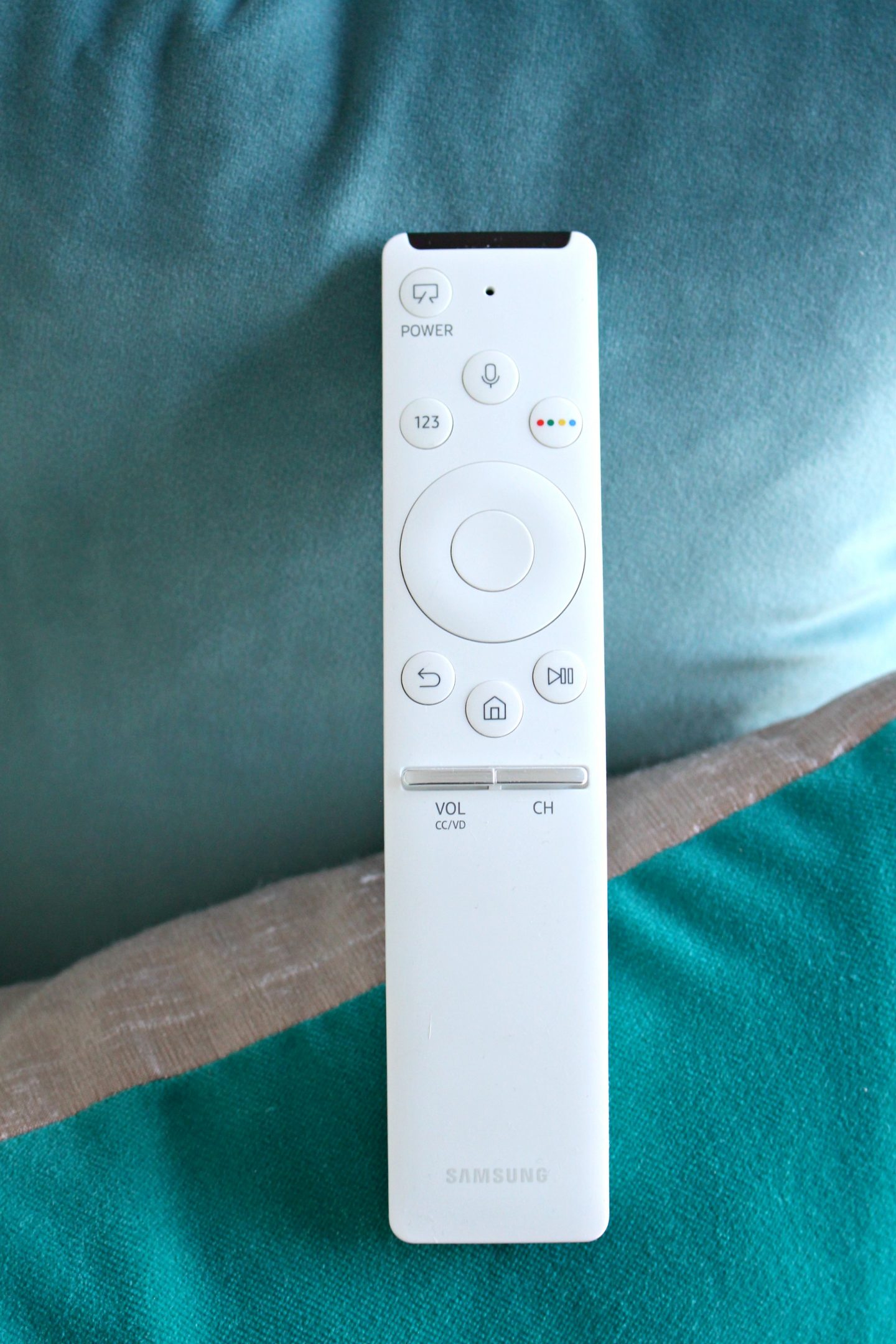 How Flat Does the Samsung Frame TV Sit Against the Wall?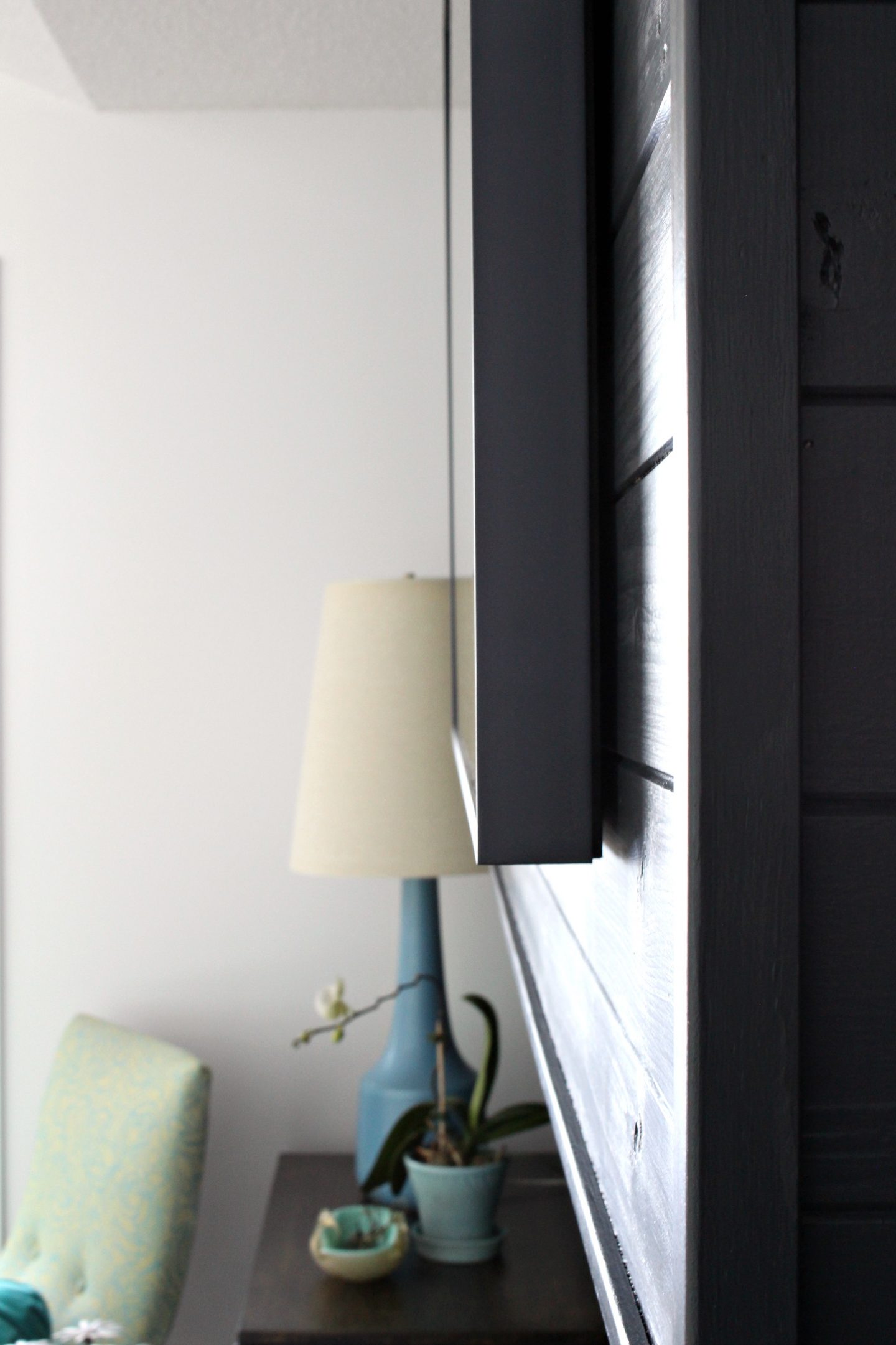 The No-Gap Wall Mount was another major reason to buy this TV because it sits completely flush with the wall, which is amazing. It's really touted for its "art" look and it really does have the same profile and depth as a piece of art. If you check out this old post about our old TV, you can see just how thick our old TV was and, from the side view, it's very bulky – even though the Ikea wall unit we had hid the wires, it still looked very much like a big TV. This Samsung Frame TV fools the eye because the shape and style are so different from the standard flat screen. It's definitely not cheap, but at least it looks expensive. Again, other Samsung TVs, like the Q9, have the same no-gap wall mount.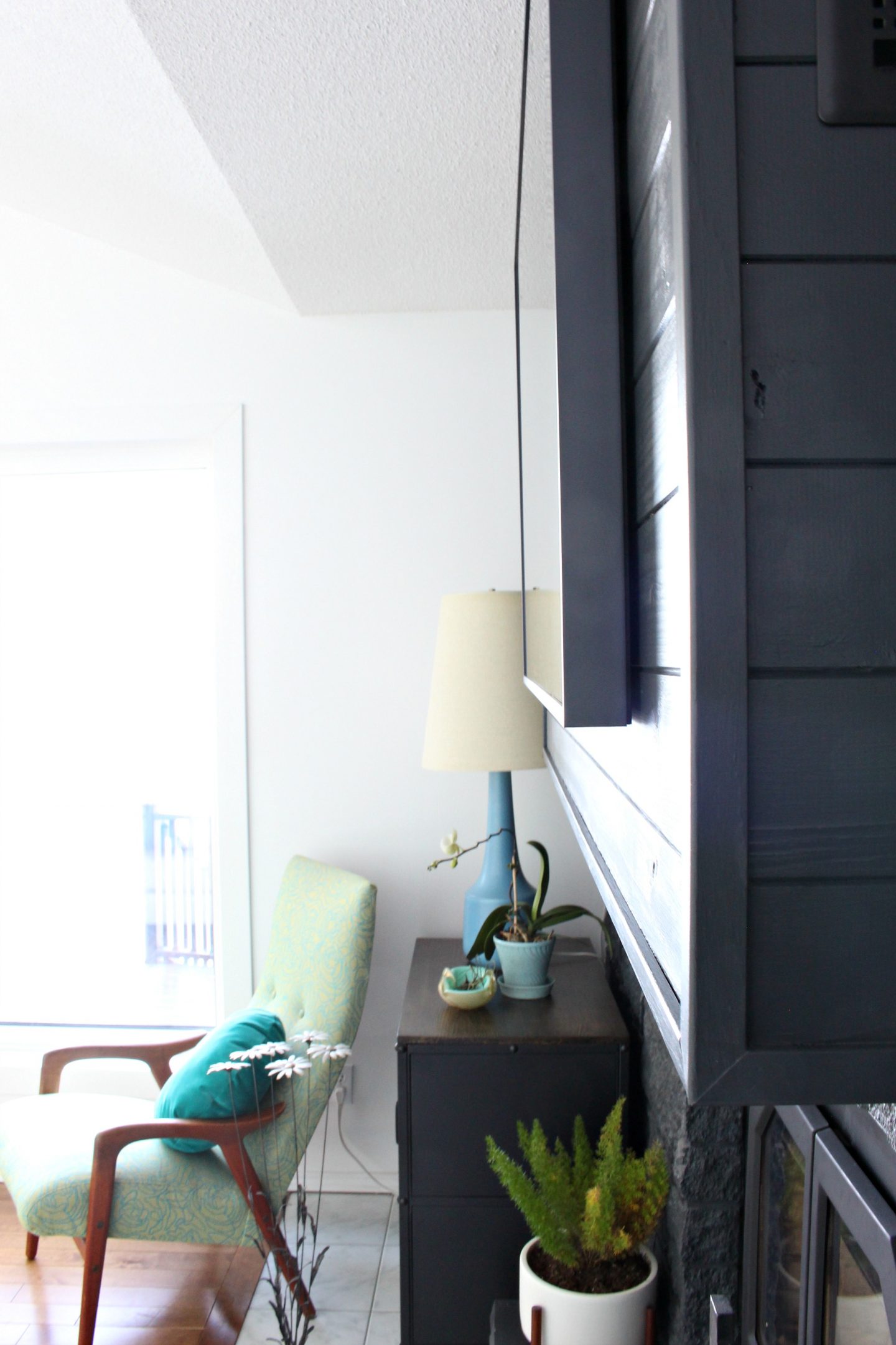 How Great is the Art Feature on the Samsung Frame TV?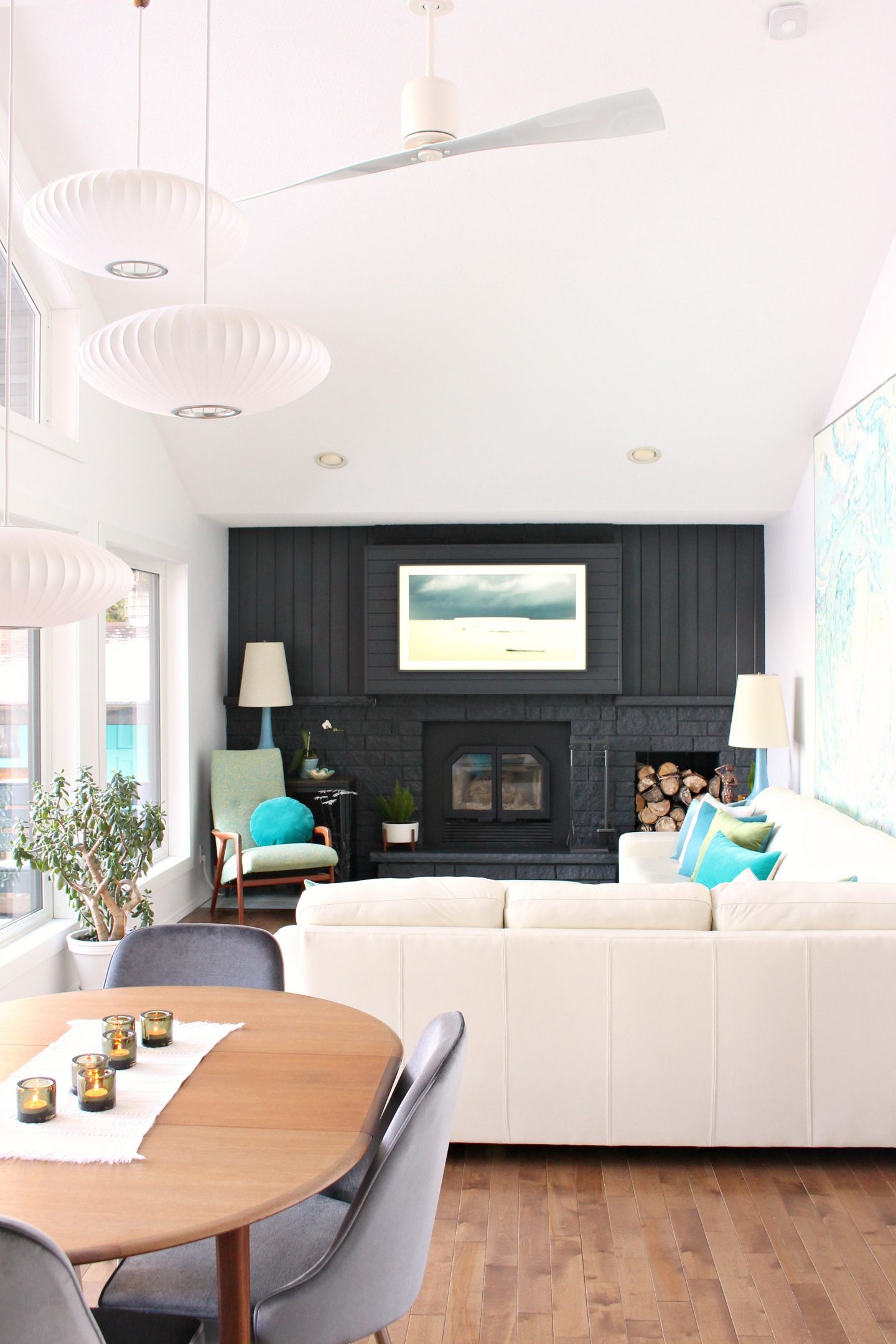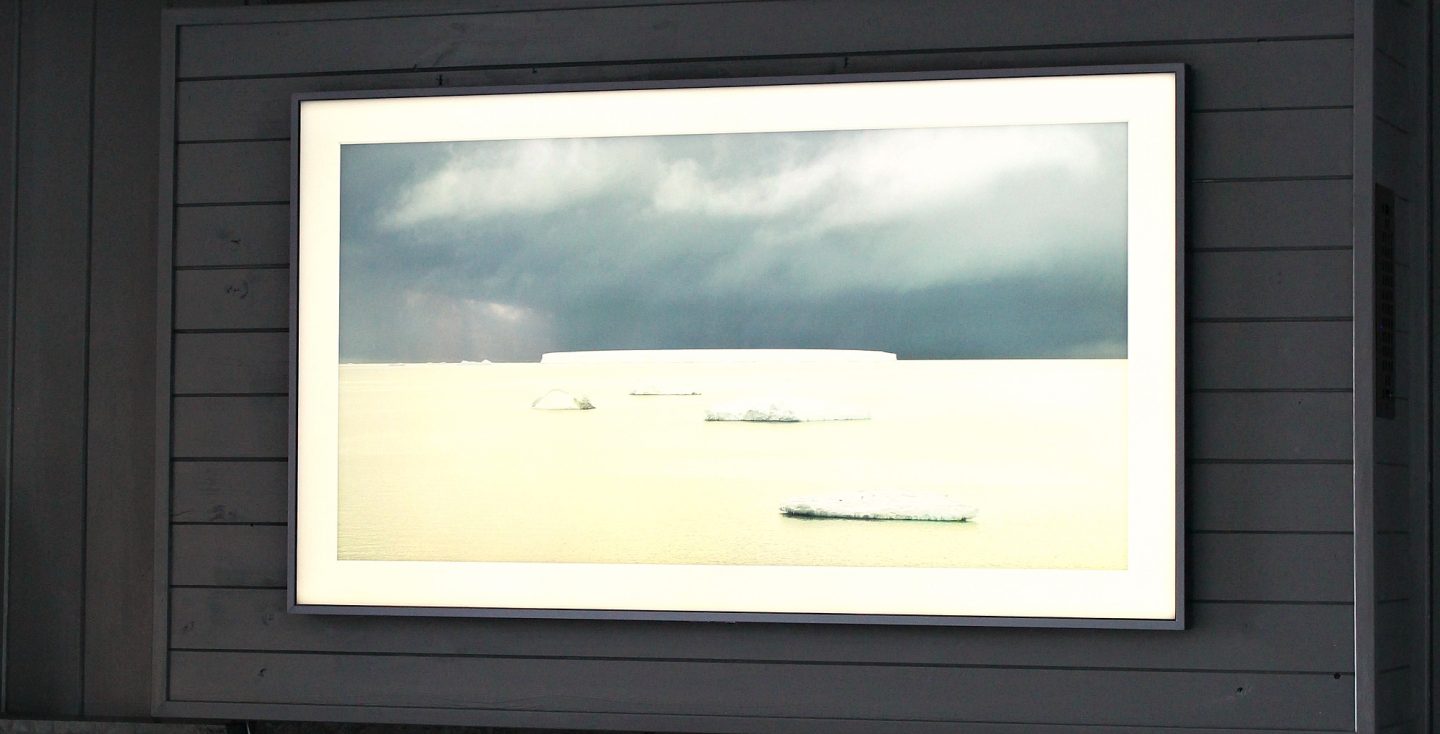 If I'm being honest with my Samsung Frame TV review, I'm a little underwhelmed with the art feature. I don't know what I was expecting but it just really glows like a TV, even when I've lowered the brightness (it was on default settings when I snapped these photos, I've since made the art mode less bright). The TV apparently has a "Brightness Sensor" which detects the ambient light and automatically balances the screen's brightness and colour tone for a natural illumination. If that's the case, then I'm super underwhelmed because it just looked like the TV was left on and the cable froze on an image. Maybe it was the art I chose. I will experiment and load our own art into it when we have our TV. Every other Samsung Frame TV Review I read seemed to praise the art mode, and everywhere it's sold the "natural" look is really emphasized, so I'm probably doing something wrong – I'll update on this after I'd had more time to experiment with it.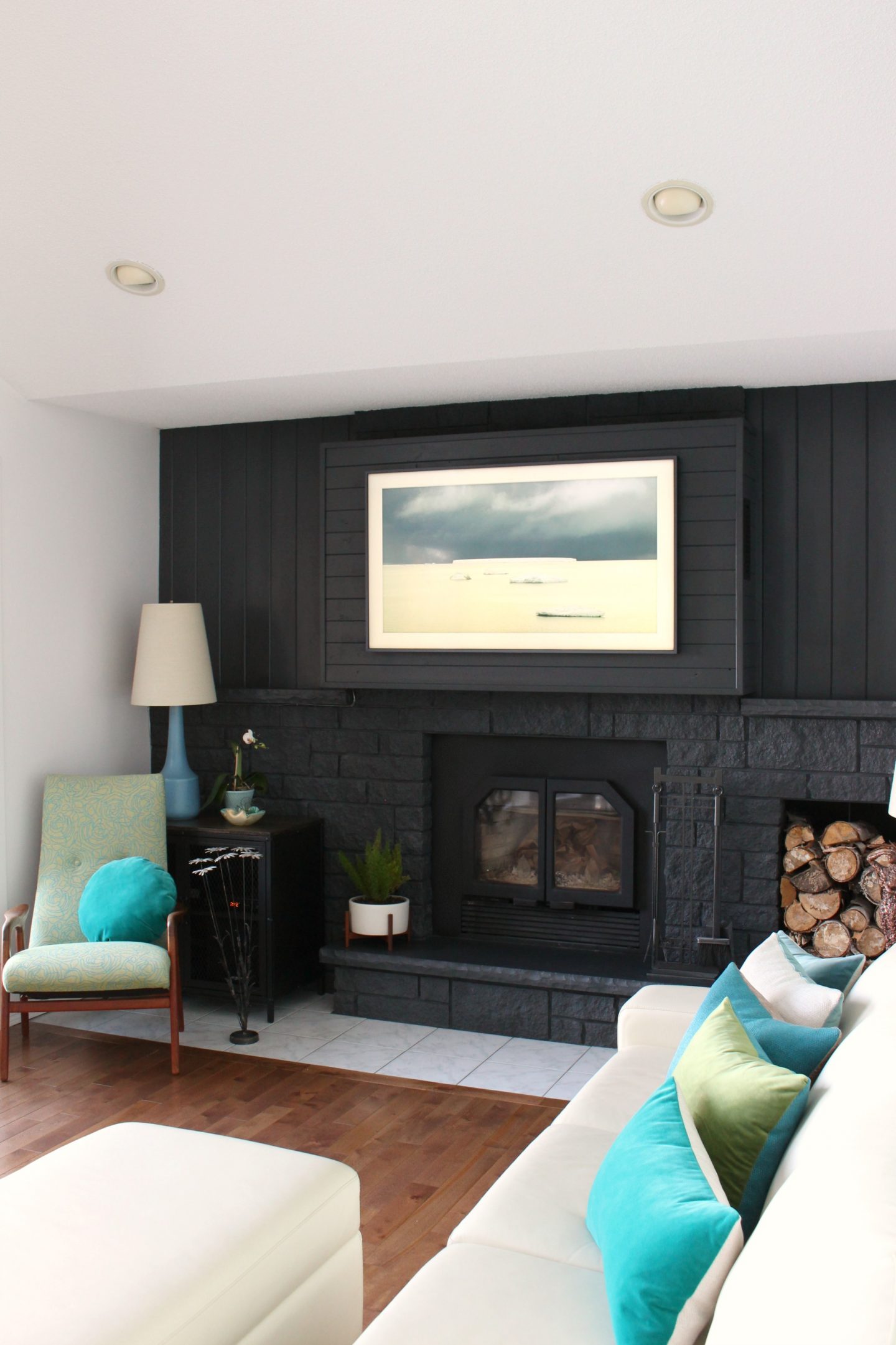 Any Cons with the Samsung Frame TV?
Currently the TV is only available in three sizes (43″, 55″ and 65″), which might be limiting for some people, but we can't fit a TV larger than 65″ so it wasn't a problem for us. For reference, we currently have the 55″ up on the fireplace. I learned this when I was researching, but it was something that surprised me: no frames are included and to buy them is around $200-300 depending on where you buy them (Can or US). After paying so much for a good looking TV, I was disappointed that they want to nickle and dime people even more. I would have thought it would make sense to include a frame of your choice and then charge people for switching it up. It comes with just a basic black frame (not removable) that the other frames clip to in four pieces.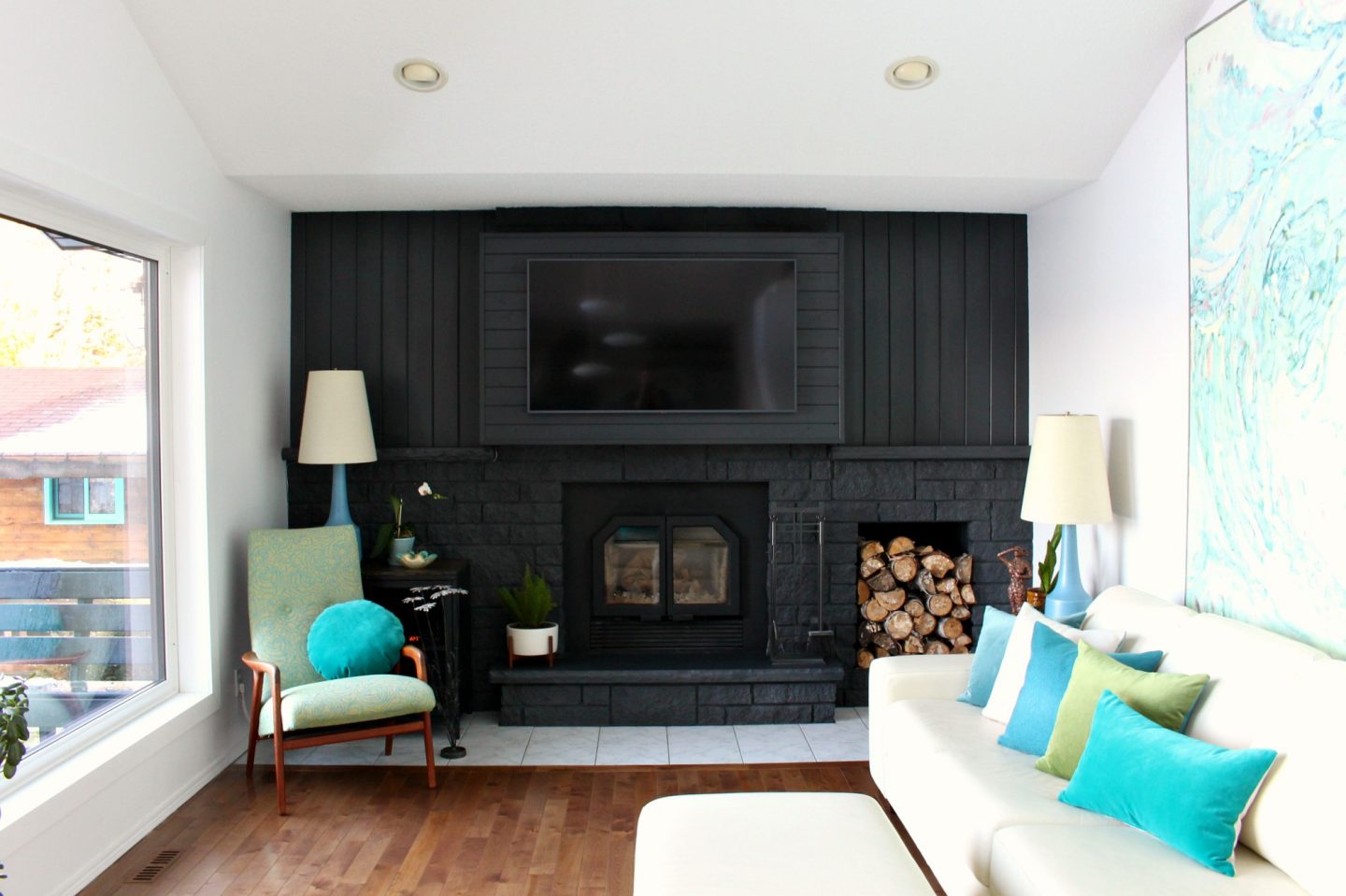 I looked at the frame in store and it's a very thin frame that is held on with magnets. You're not paying for anything super high quality (it's the thinnest piece of veneer ever) but you're paying for the idea. Because our fireplace is dark, we're ended up sticking with the plain black just to save money, although I did originally think I'd want to order the walnut.
Would I Recommend the Samsung Frame TV?
First, I should be honest and explain that I did justify the expense because I earn a living from my website and social media channels, and having a better looking TV situation is important for me as a DIY and home blogger – as well as just being a design obsessed home owner. The look of a TV might not be as important to someone who doesn't share tons of photos of their home online, so consider my values and priorities in this Samsung Frame TV review with a grain of salt.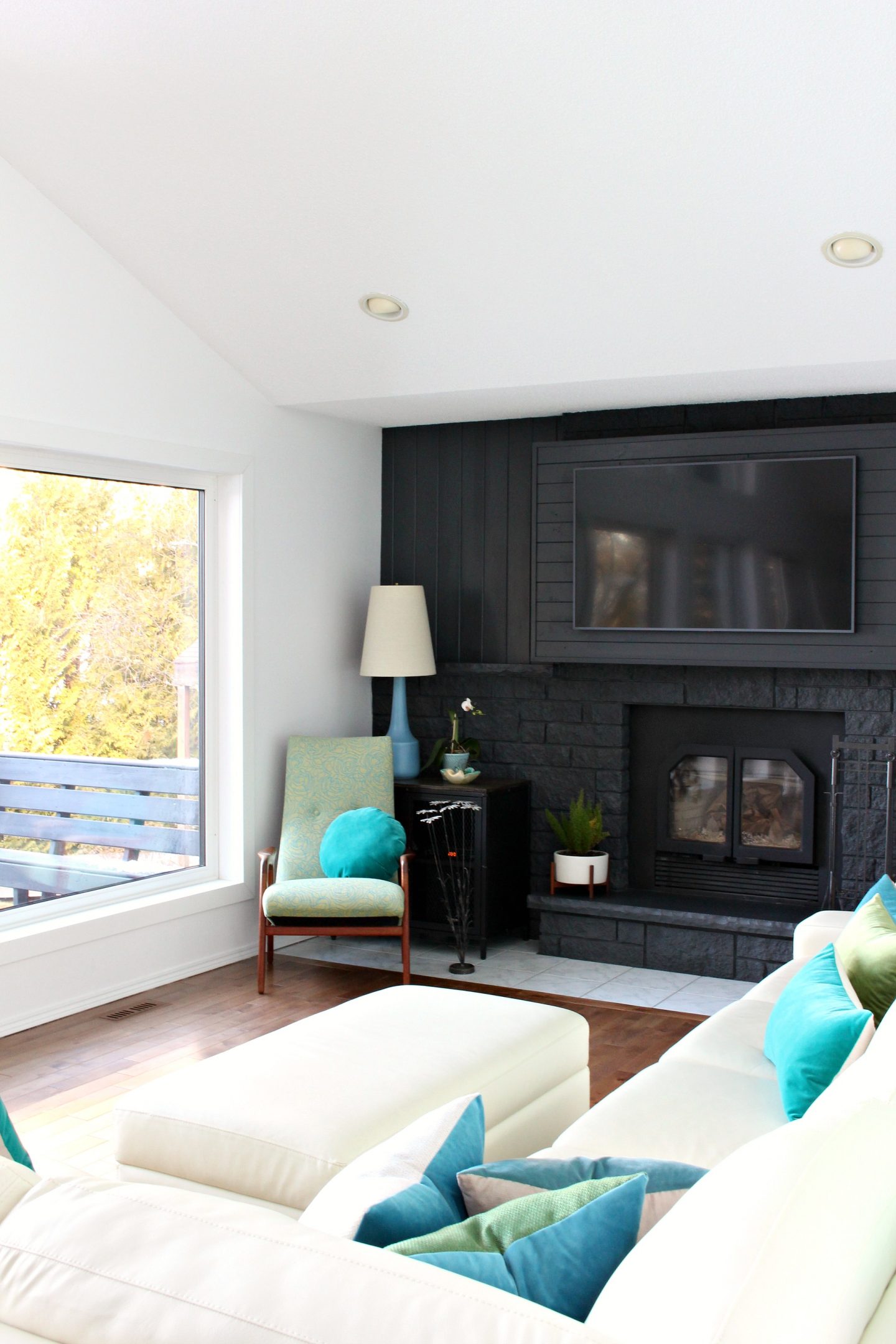 For anyone who has a rec room or family room tucked into a basement, it might make more sense to save your money and get a bigger/better TV. Lots of other TVs these days are thinner and hang more tightly against a wall compared to flatscreen TVs from a decade ago, so there might be better options for a family room set up. But for anyone like me, who only has one living space and it's always on display, this TV is amazing. AMAZING!! Our space is open concept and you can see our TV from the kitchen, dining and living room – even from the deck. I love how the Samsung Frame TV looks. It's modern, minimal, and streamlined. It sits flat against the wall, with one tiny cord! It would be beautiful in a bedroom too, where a lot of folks have TVs but don't want a techy look. Again, the Samsung Q9 boasts similar features (the One Connect Box and No-Gap Wall Mount), but it's more money and this was already at the top of our budget.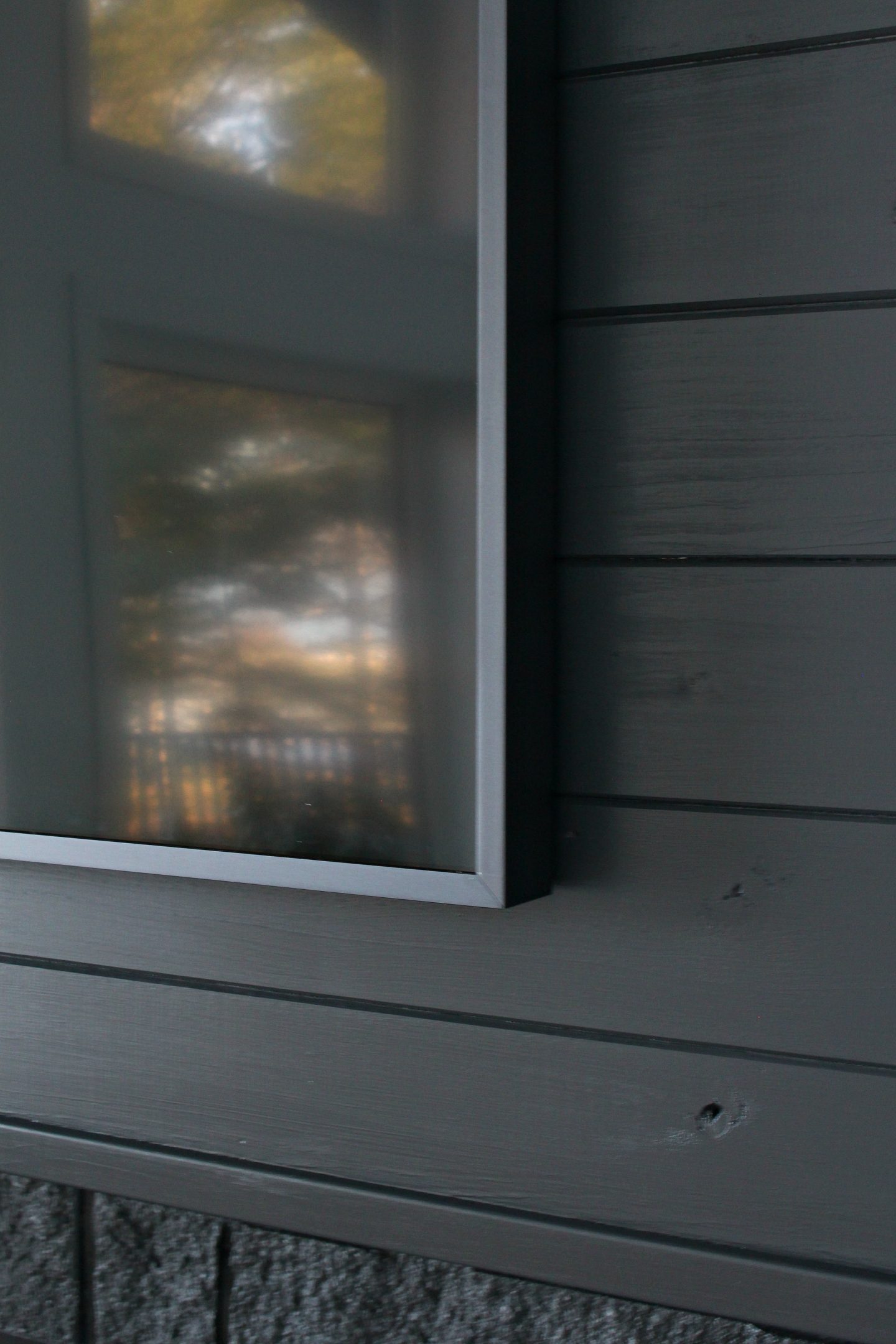 The image is crisp, the sound quality is much better than our old TV (although we're still installing speakers), and it's just really enjoyable to watch this TV. I love it and would buy it again in a heartbeat. I have 0 regrets about buying the Frame TV – my only regret is I bought it on Black Friday, with the nutty crowds because I was promised it was at the best price. Lo and behold, the price dropped by $500 after Black Friday but the store promised me they'd credit that difference. I just wish I hadn't bothered going out on Black Friday because my truck was almost hit by two different crazed shoppers that day! If you buy this, make sure you have a price drop guarantee for at least a month or so because I've watched the price go up and down a lot.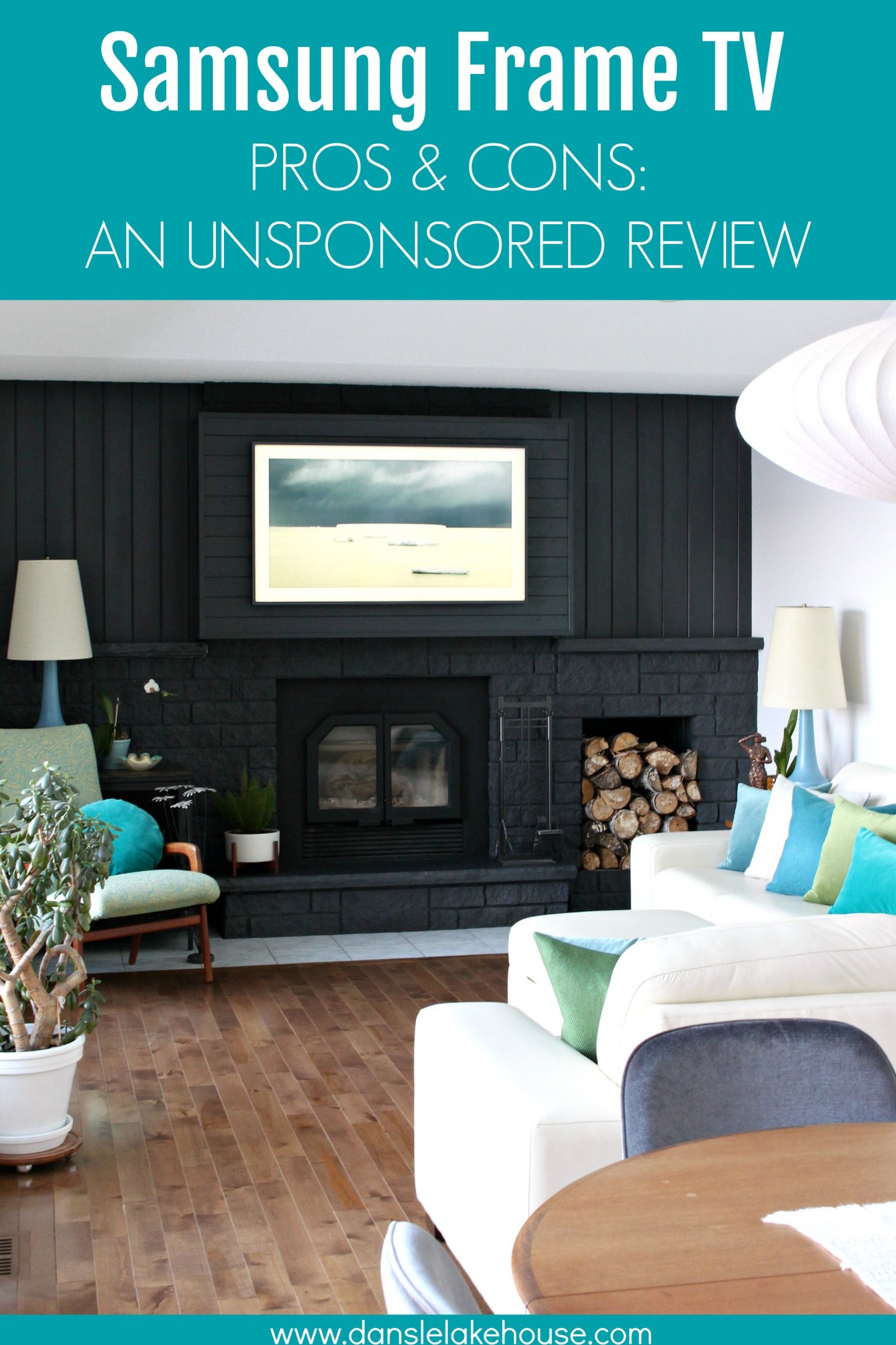 Hopefully this unsponsored Samsung Frame TV review is useful! If you have any questions, comments of your own (or your own Samsung Frame TV review to share), pop them in the comments! When we get our TV, and have lived with it a bit more, I'll update this review or post a new one.