Throw pillows are such an easy way to freshen up the look of a room, but I'll admit that sometimes I'm pretty reluctant to change mine and I hang on to them for waaay longer than most – which is why this color blocked pillow idea is perfect for me! I can keep these beauties forever, but still get a different vibe each day thanks to the mix and match sides. Genius!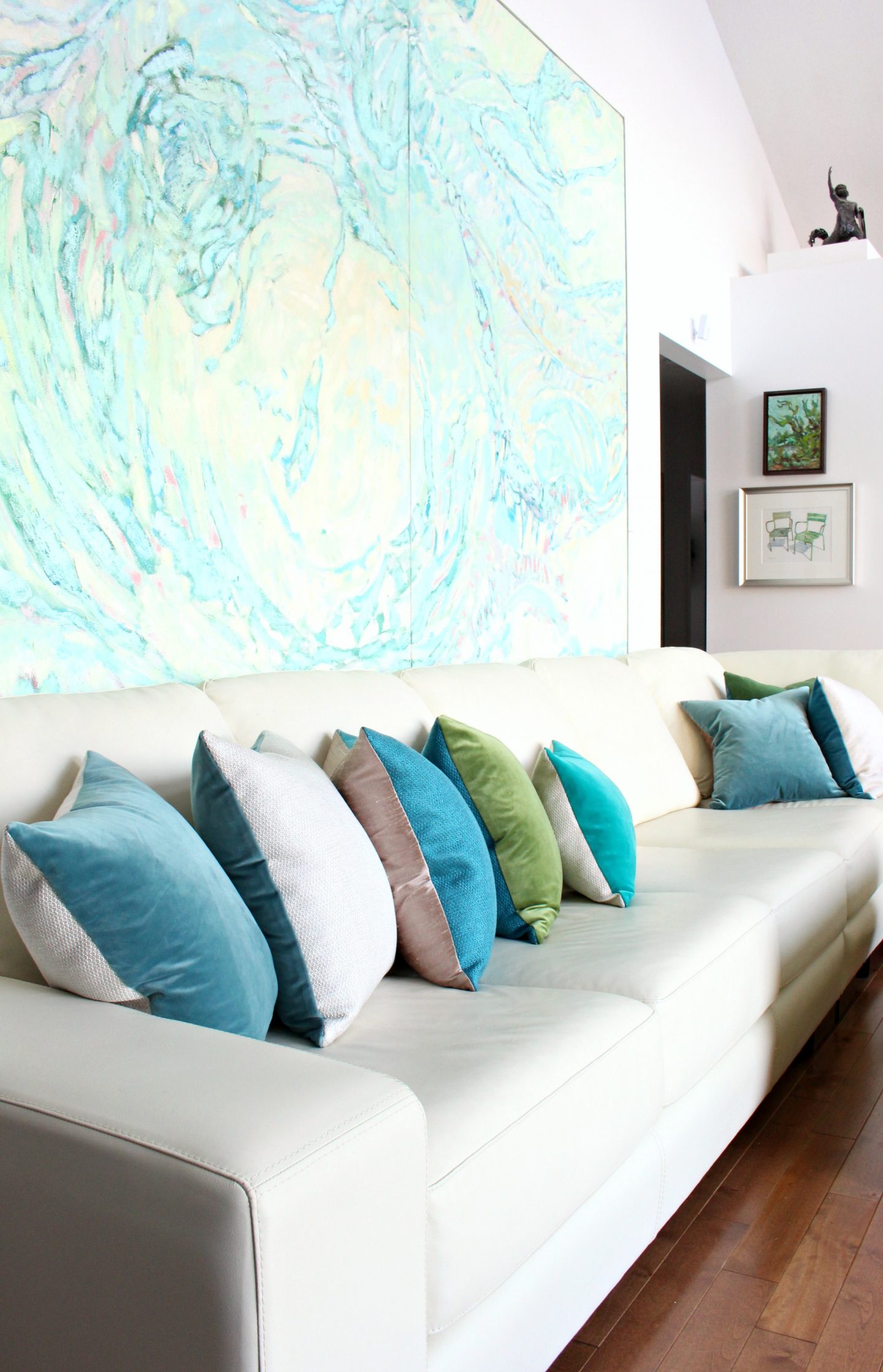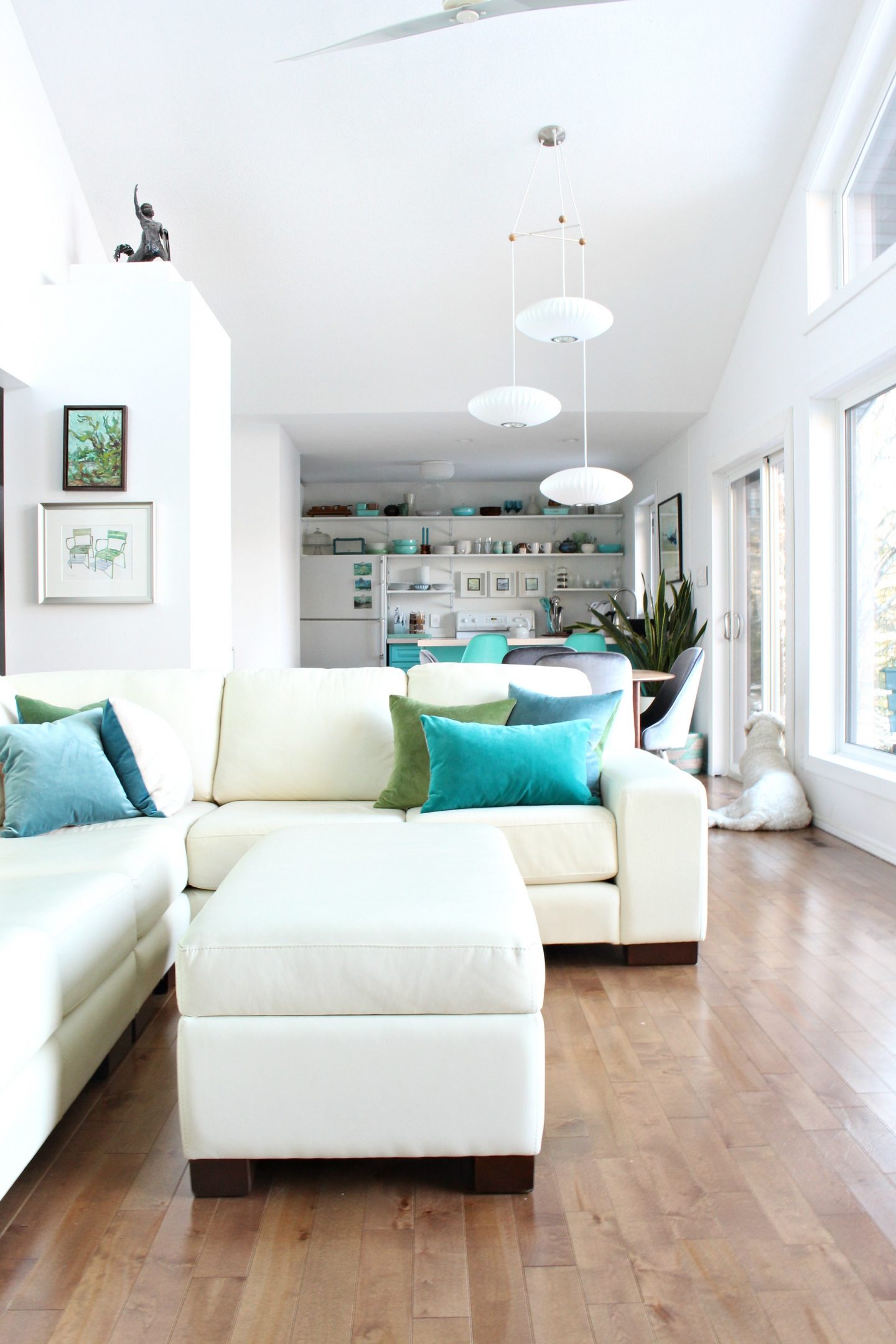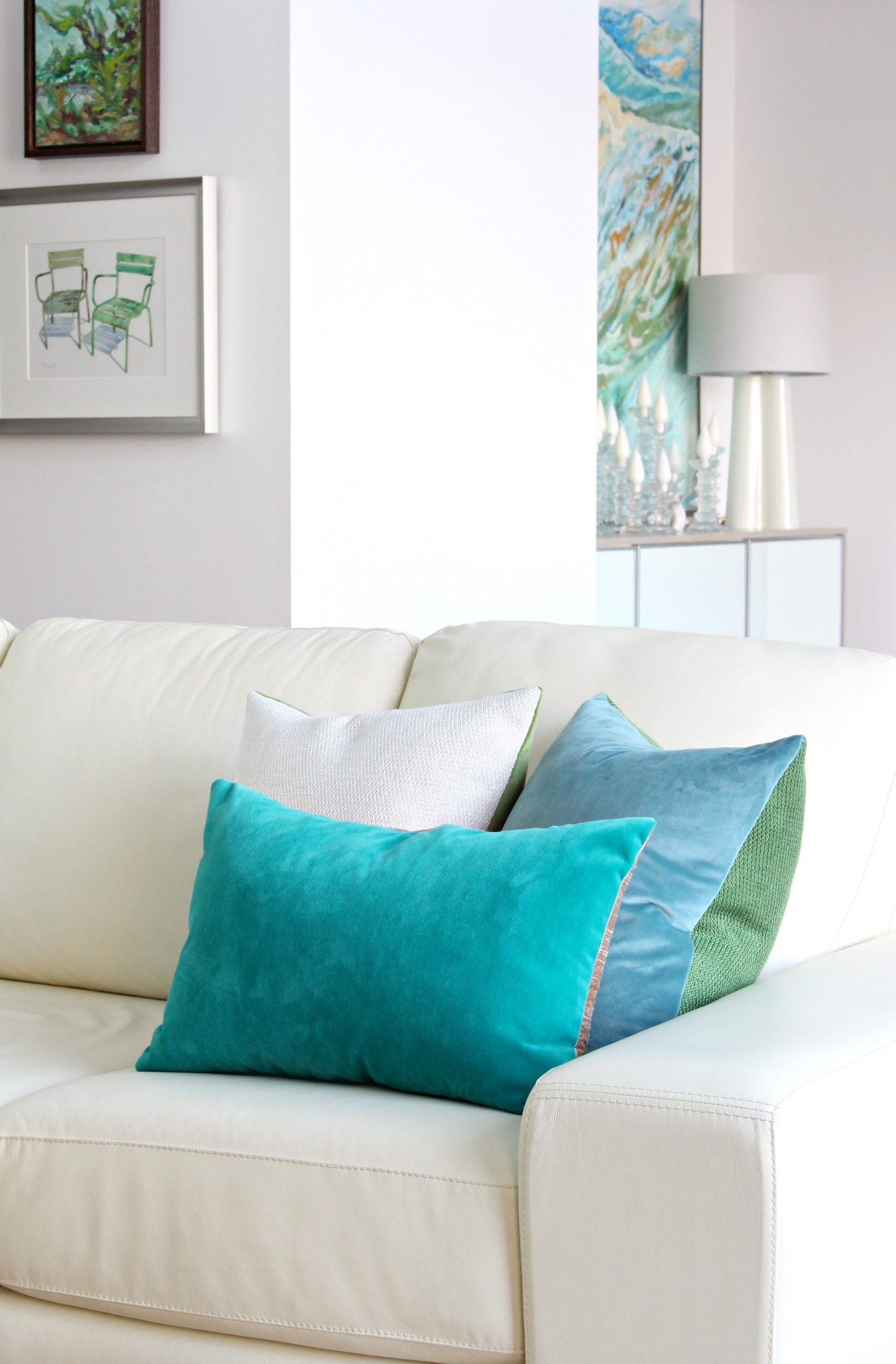 Our former toss cushions, the beautiful and airy Marimekko Lumimarja pillows, were a perfect fit for the living room a few years ago. You can see a full tour of the living room during this "phase" by clicking here.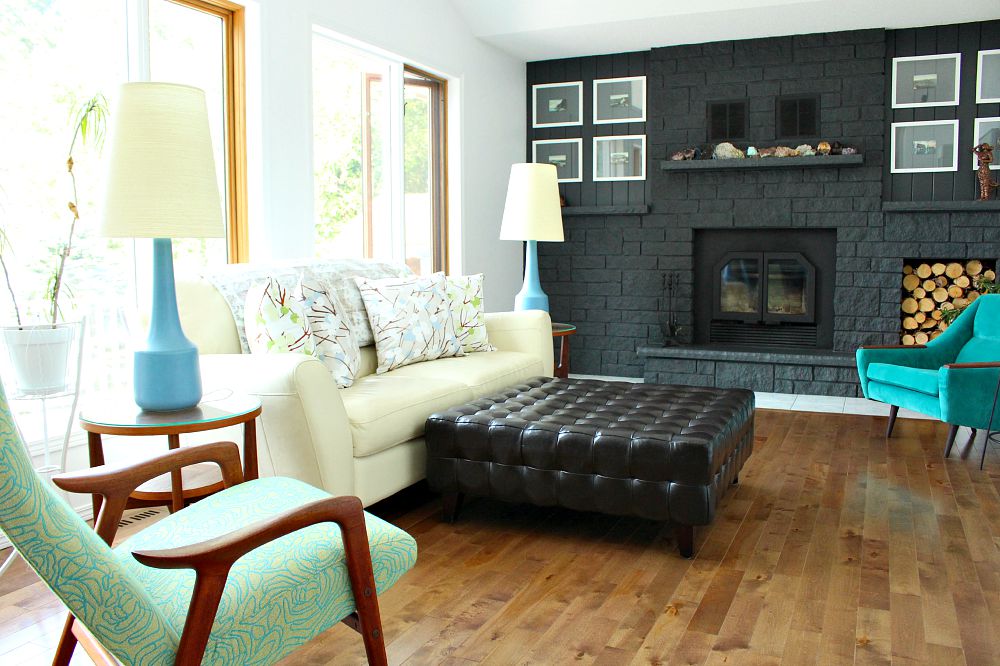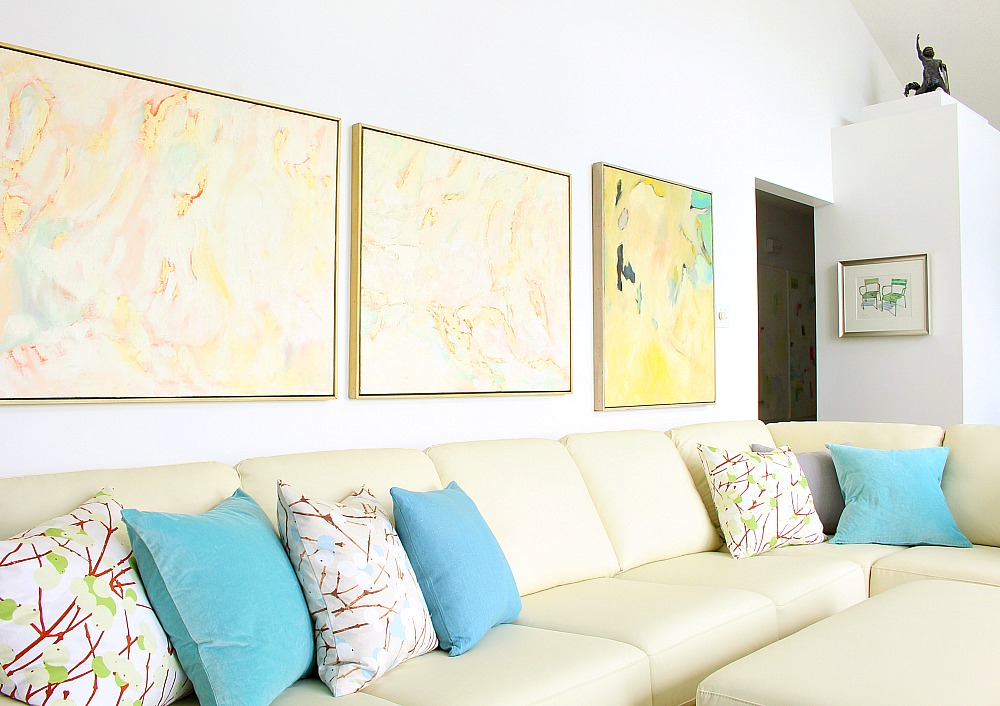 The pillows transitioned from our smaller cream leather sofa onto our large cream leather sectional, but I added some solid linen pillows (made in Canada) and a couple cheap aqua velvet pillows from IKEA. In the fall we inherited five paintings from Hubby's grandpa when he passed away and the paintings we chose were so bold (and so huge) that suddenly the printed pillows felt too busy with the art. I wanted something solid and in a deeper hue, to bring out the richer shades layered in the artwork.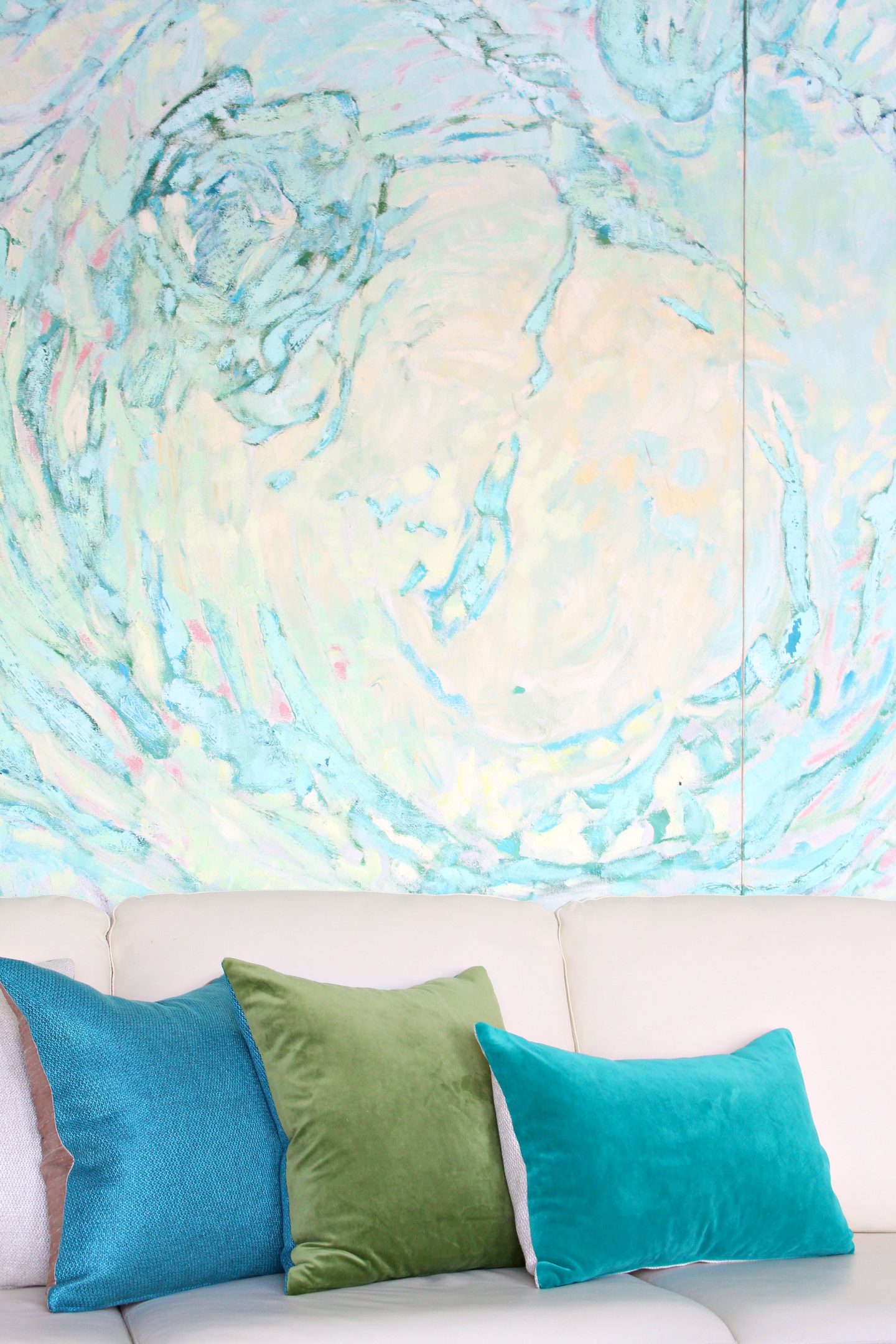 Luckily our local Fabricland was freshly stocked and I found a great mix of complementary velvet and tweed fabrics (below) – but I also mixed in some silk I had and the leftover teal velvet from my garbage chair makeover. I've been waiting a long time to use that fabric and I love how it carries the teal from the office into the living room. Achieving "flow" between all of the rooms has been one of my design goals since we moved here.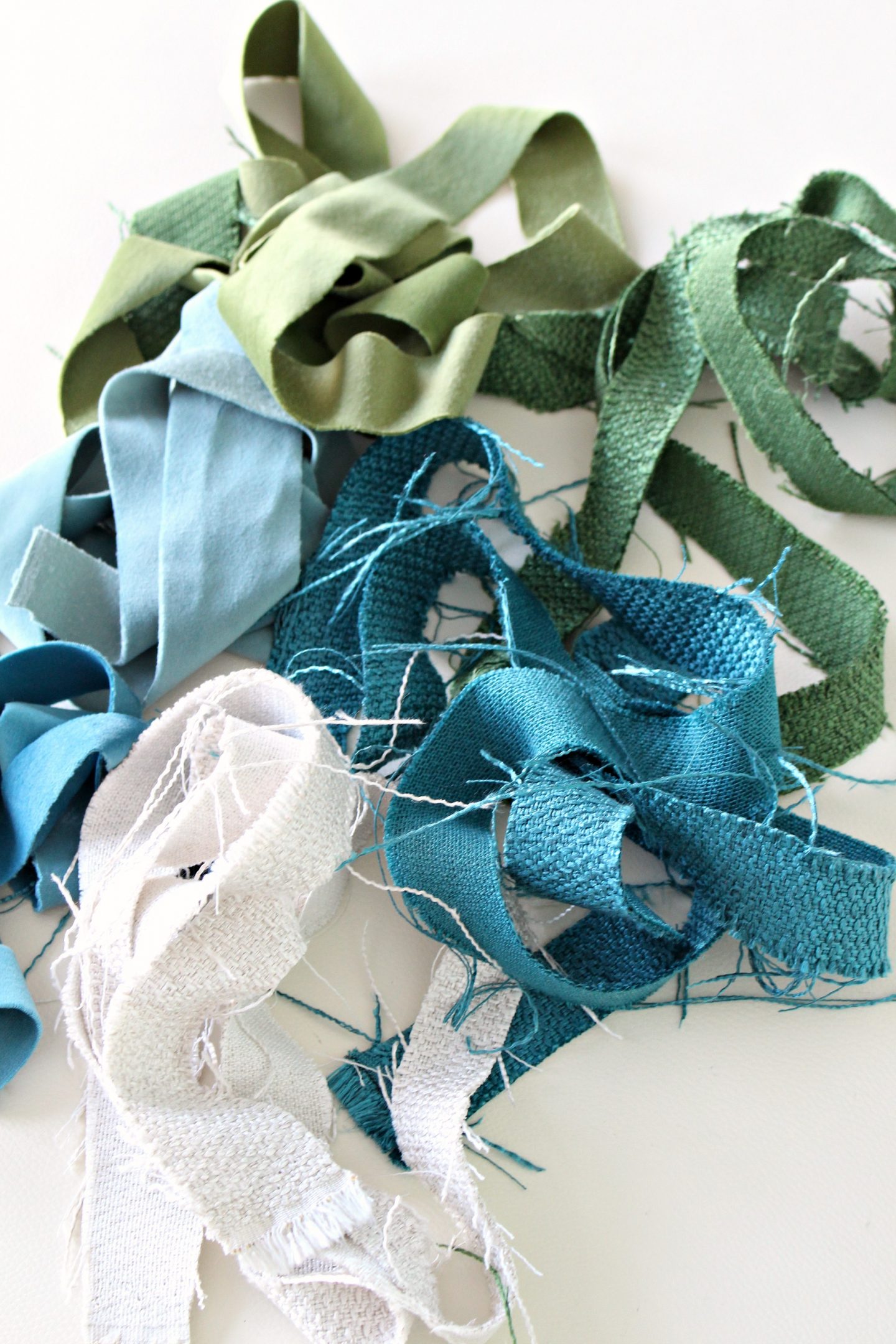 I'm chatting about this color blocked pillow idea because I've asked about my new pillows so many times on Instagram. I don't have a tutorial, because I followed my own tutorial for how to sew a throw pillow with a flapped (hidden) zipper (you can find that step-by-step tutorial right here), but I am sharing a closer look for anyone who was curious about them!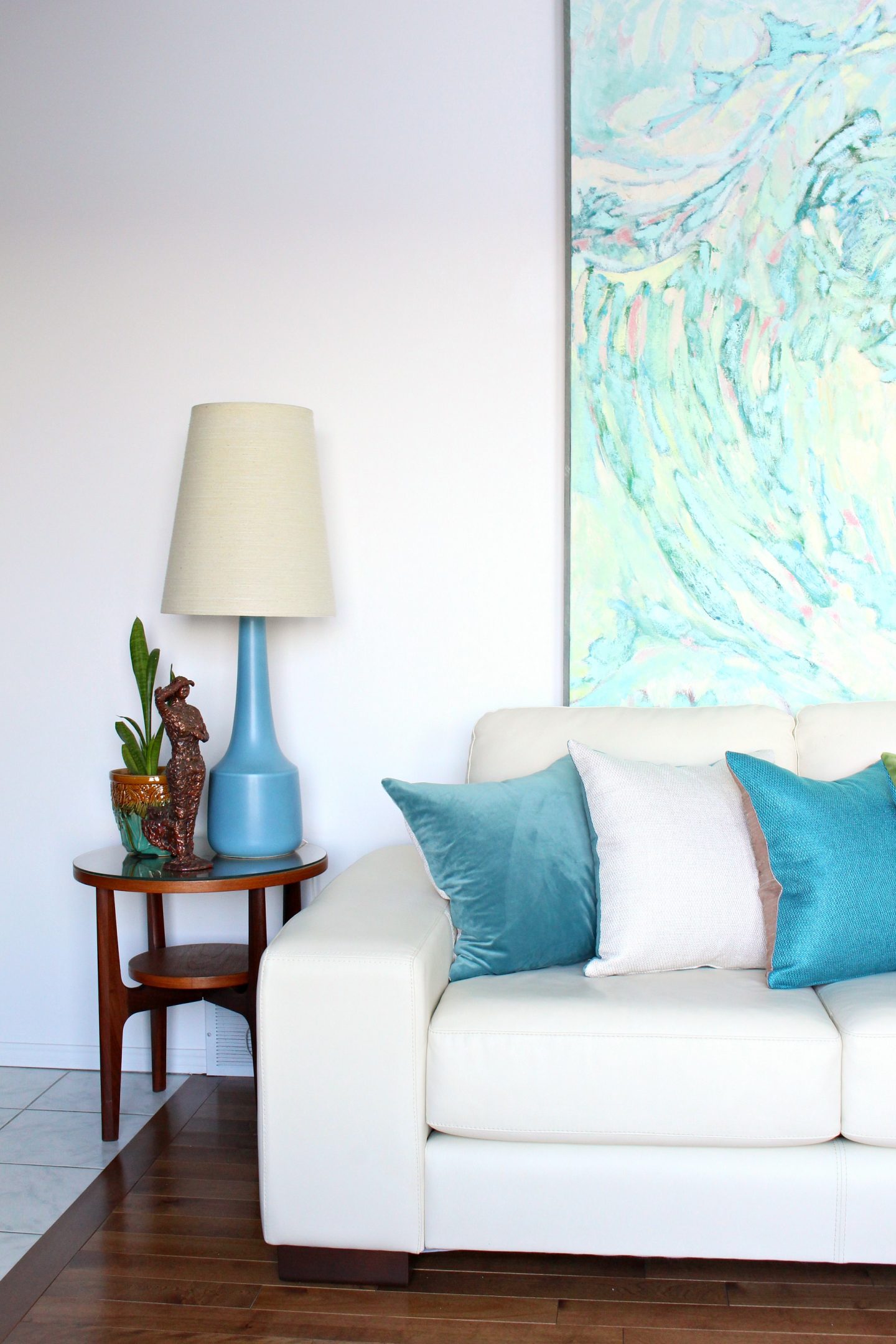 I bought extra cream tweed and dusty blue velvet fabric, but otherwise equally distributed the fabric I bought for the pillow fronts/backs. Figuring out the balance I wanted and how many pillows to make was the only tricky part. Oh – and finding the patience to wait for a 50% off sale. With the fabric in hand, I cut out the squares and then took a few minutes to pair them up before whipping them into pillows. I used the same size for all of the pillows (previously they were different sizes) – except for the teal velvet, which I turned into kidney pillows because of the size of remnant I had leftover.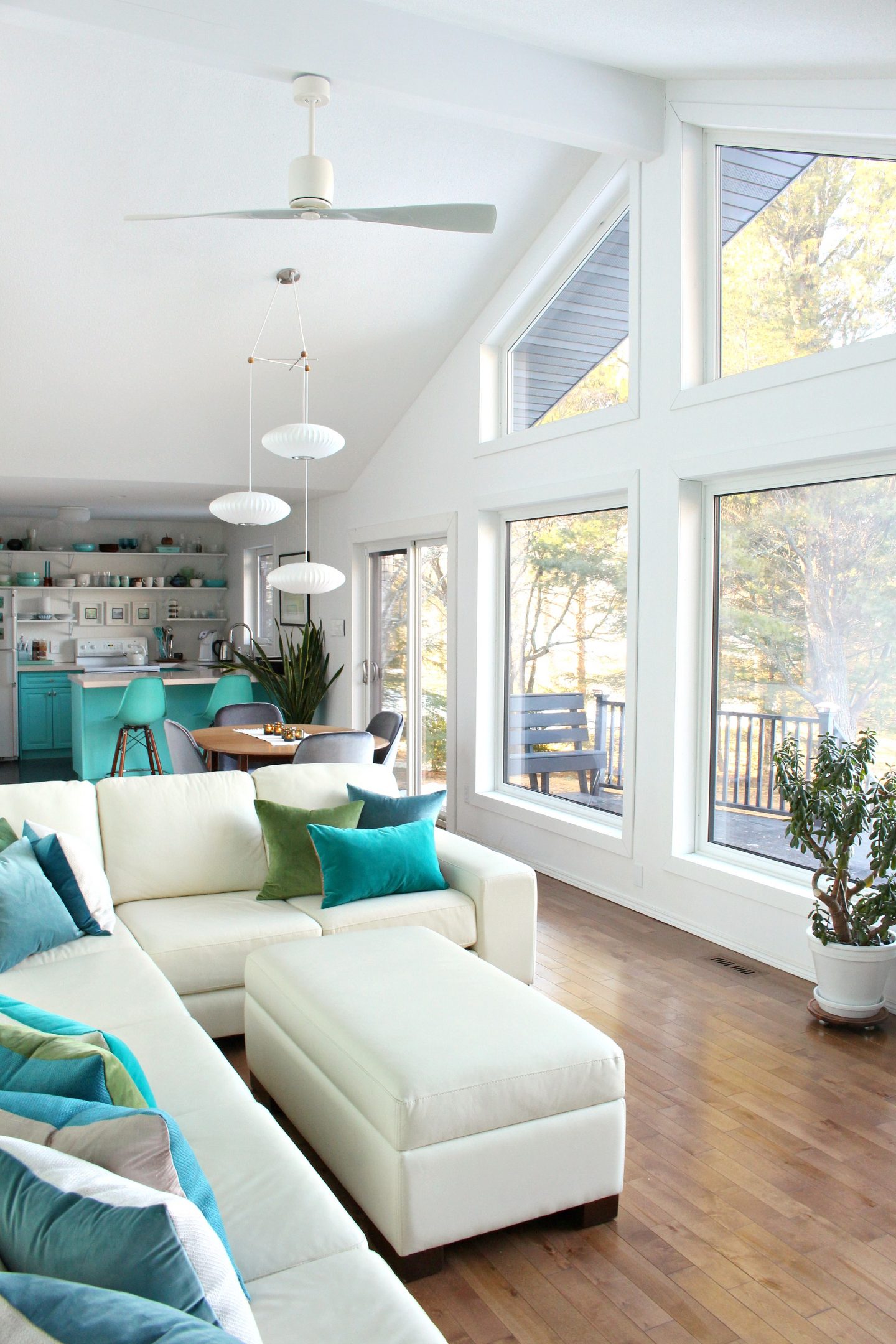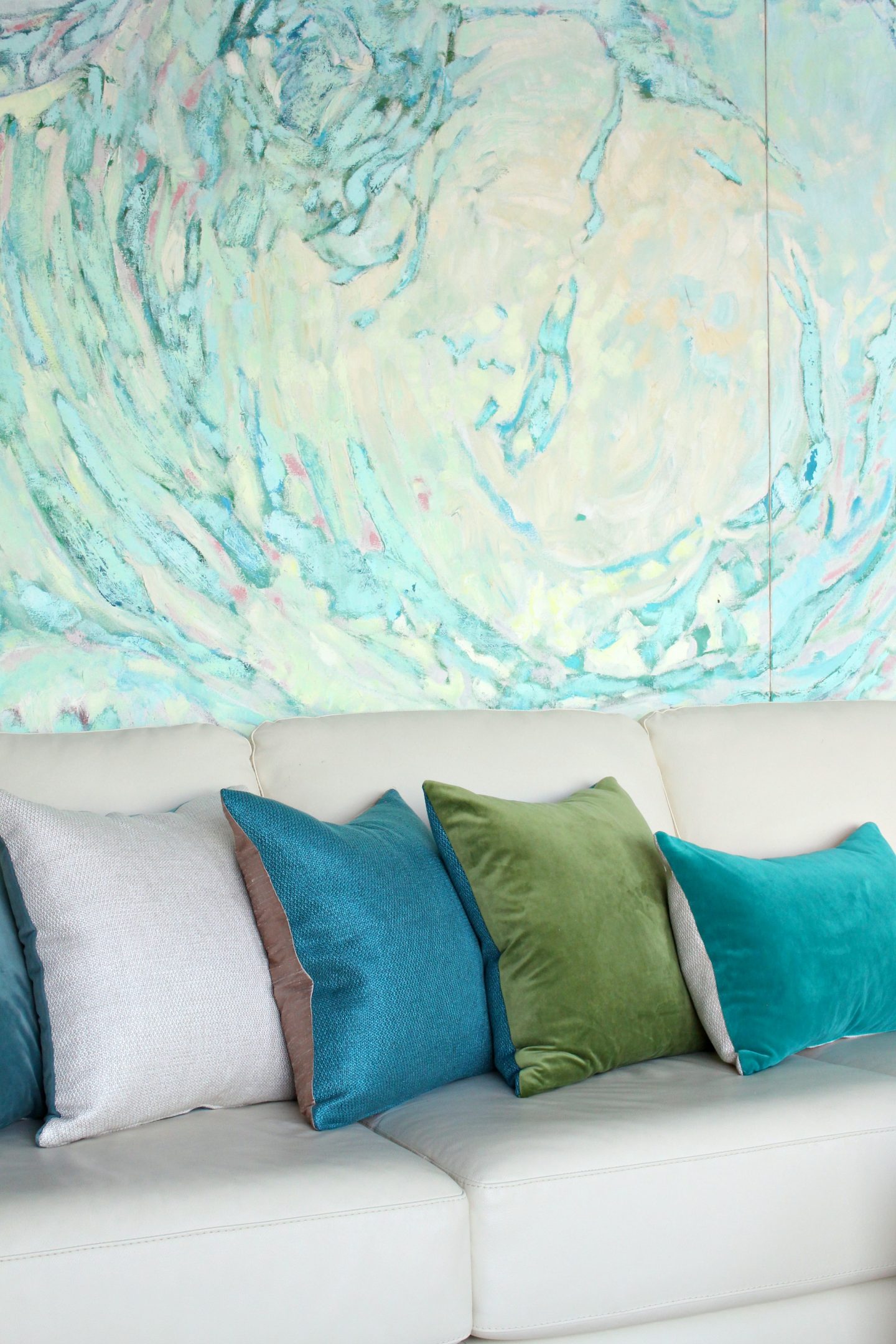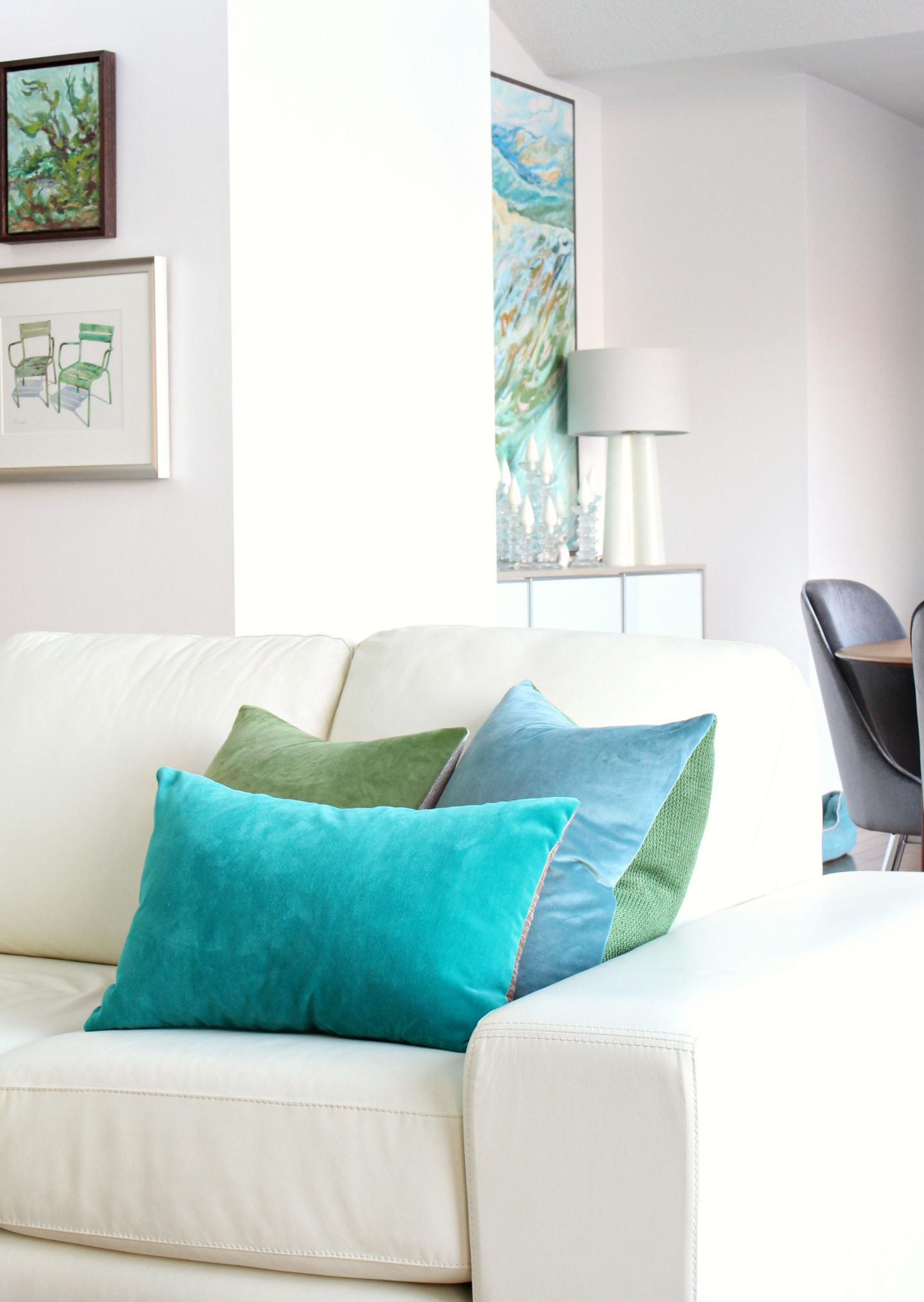 The end result is amazing because I can change up the look with the flip of a pillow! I can do all velvet for a rich look, or choose more greens for an earthier vibe – or if I'm feeling color overload, I can flip more cream tweed over for a more mellow look. I love the mix of greens and blues and how they pick up on the depth of Bert's painting behind the sofa.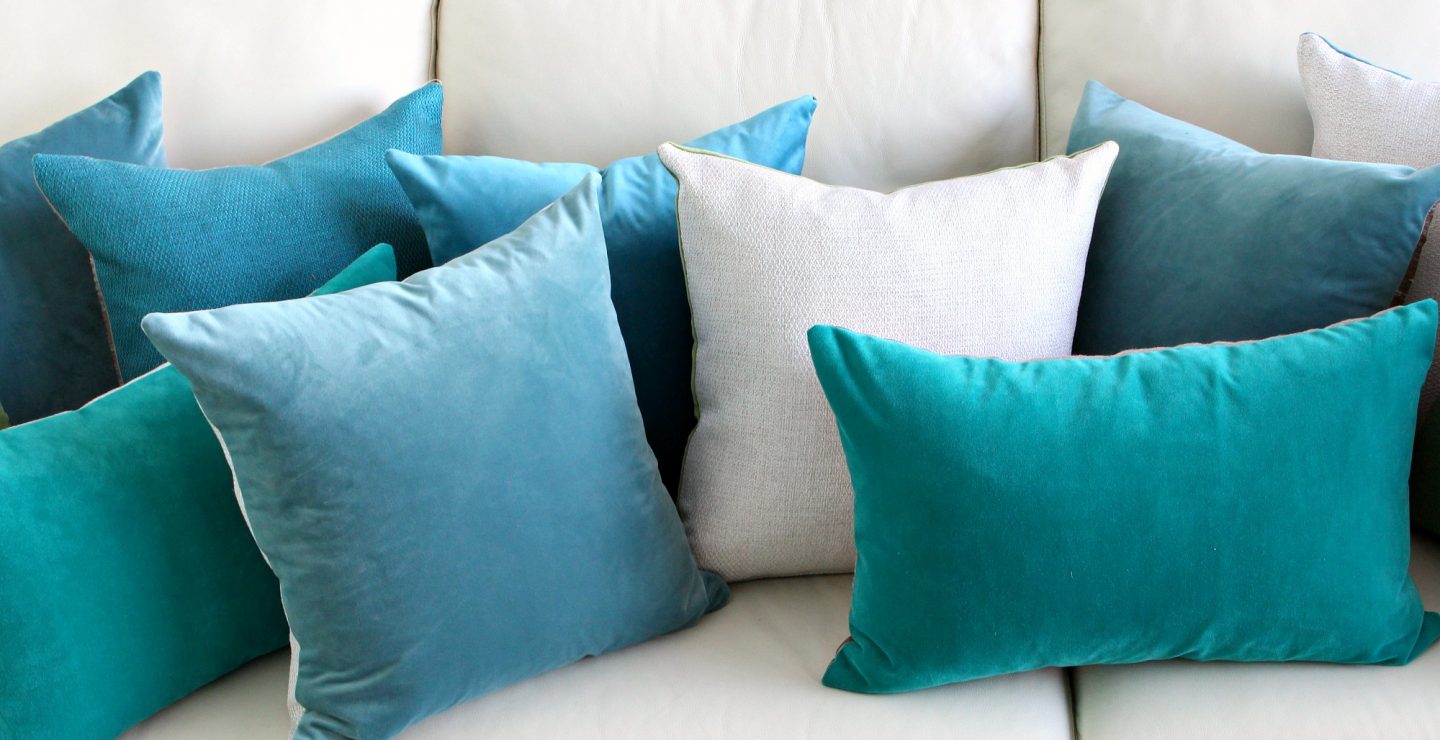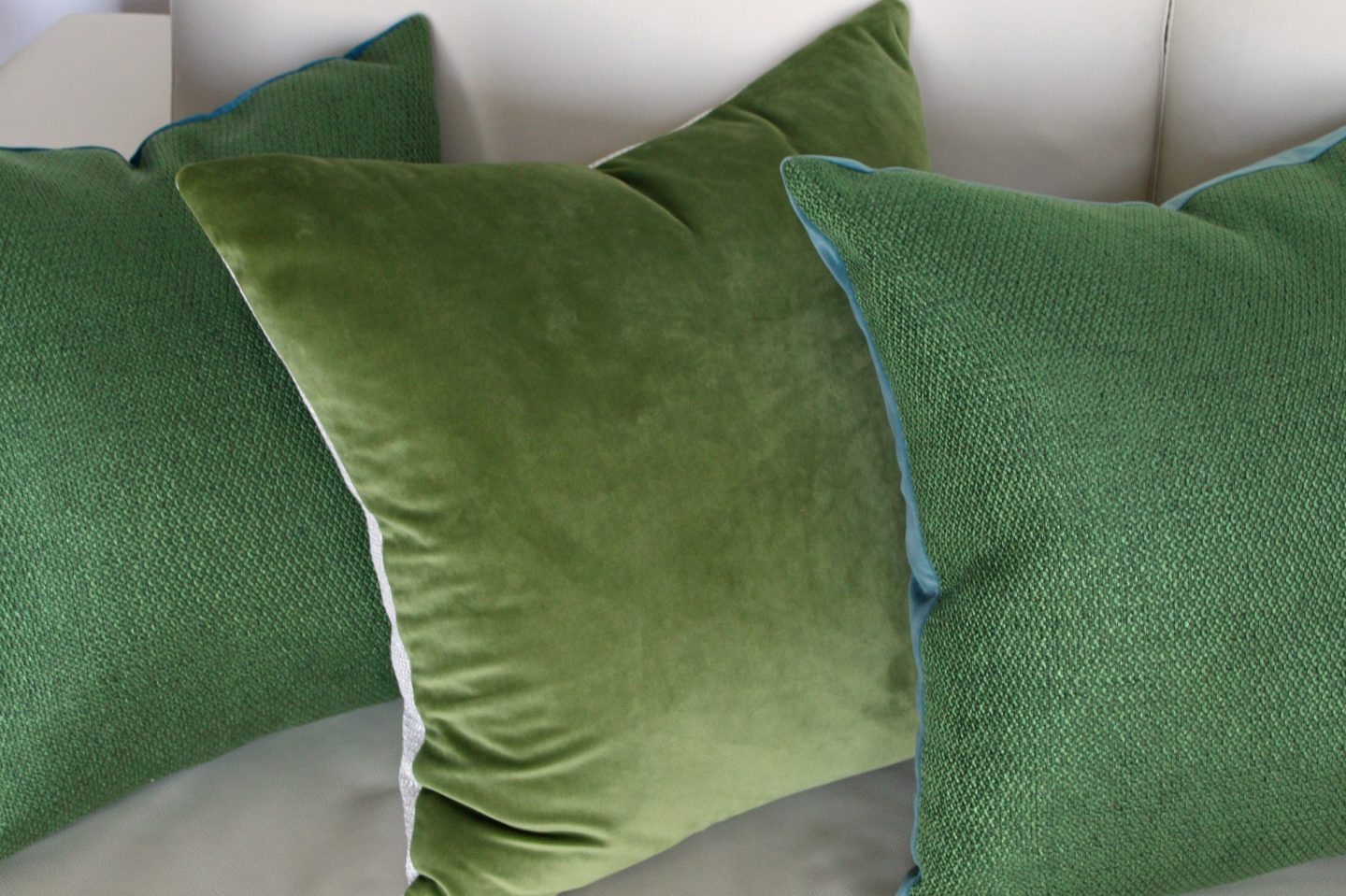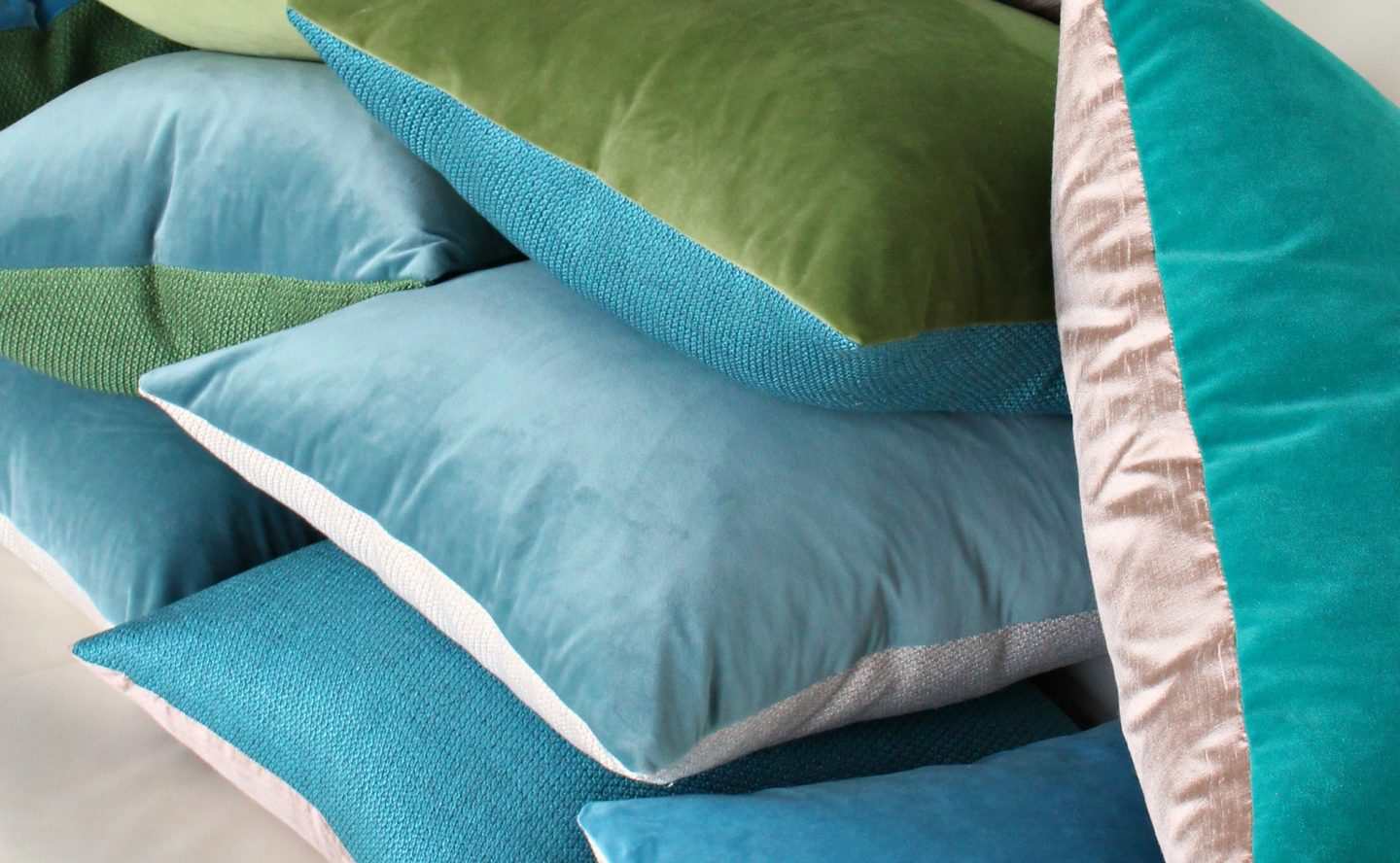 Hubby loves these because he can literally fling them around on the sofa in any order.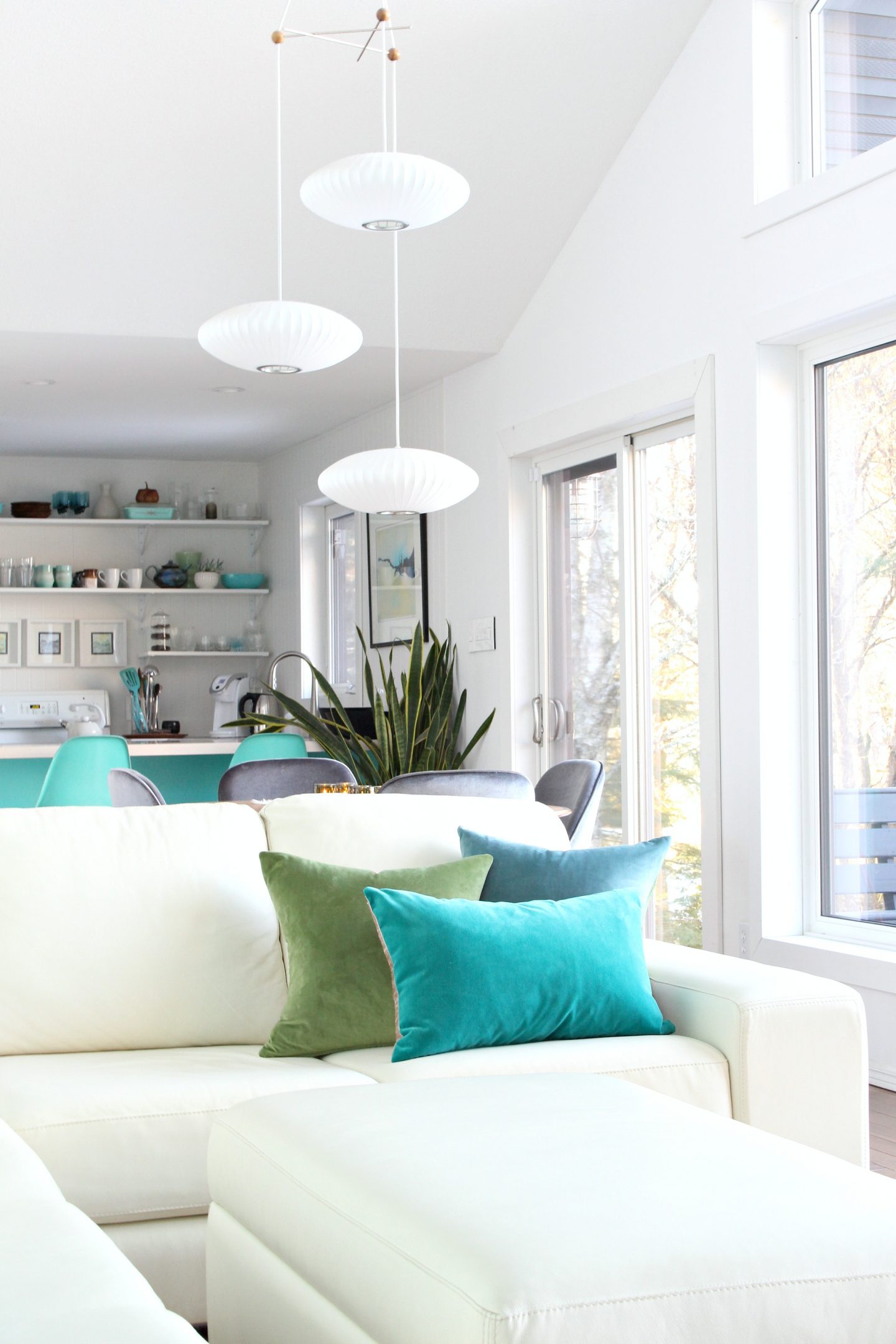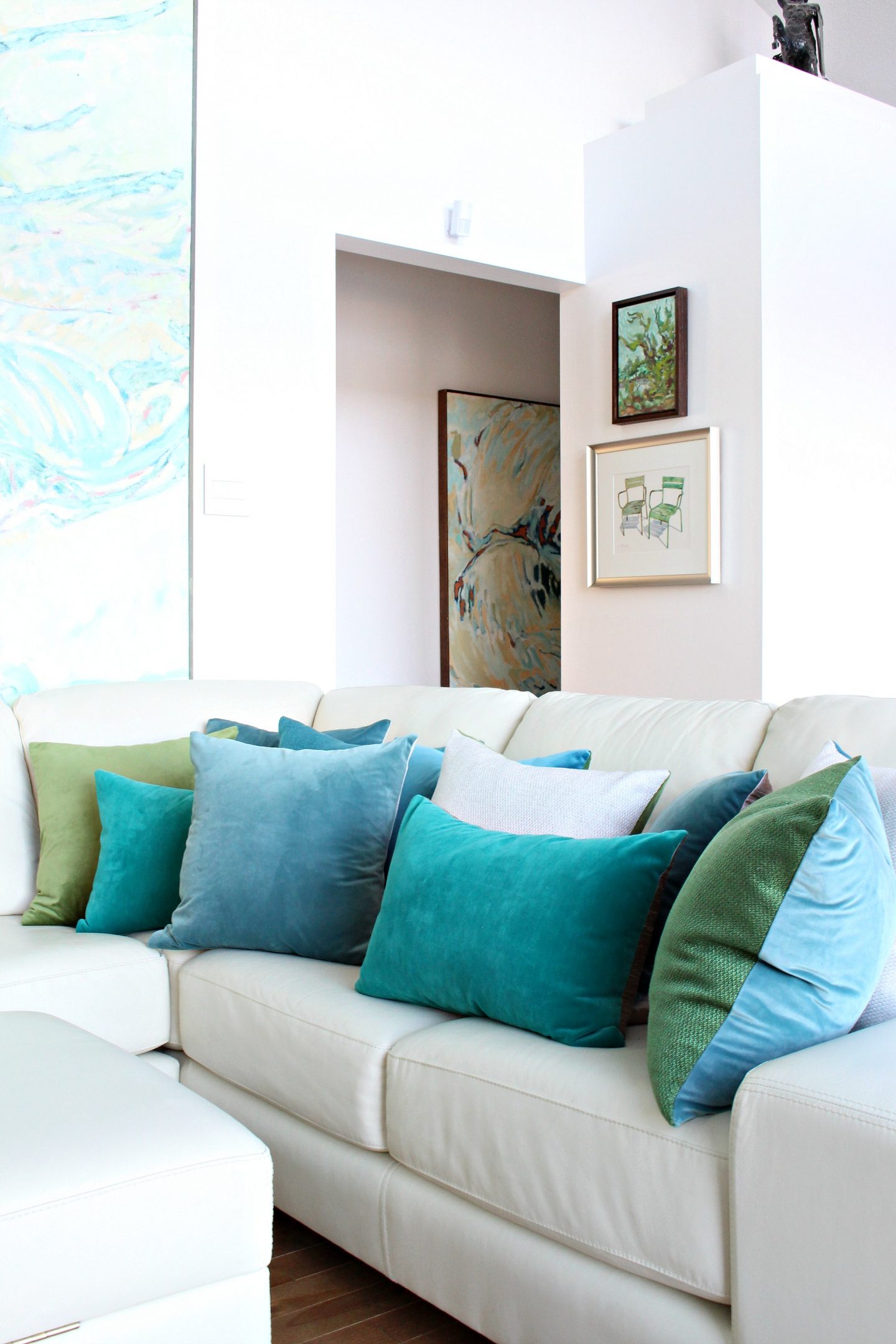 That's almost enough pillows for the sofa, lol.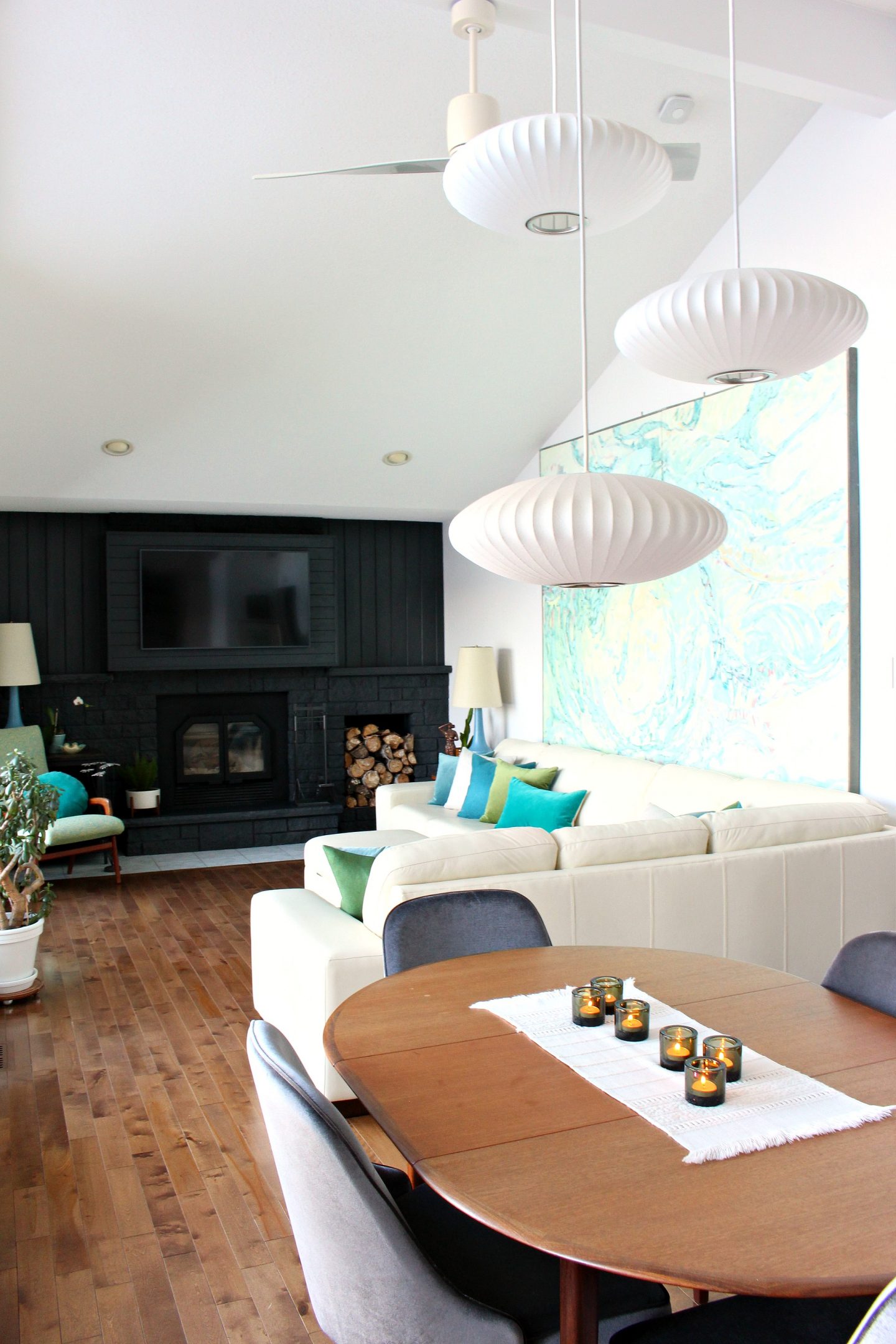 If you're digging the velvet pillows, but are in no mood to sew, I rounded up some faves and – at time of writing – they're available and some are on a super good sale right now. But seriously, if you feel like spending some time with the sewing machine, this color blocked pillow idea is so fun!