Someone recently asked me to find them a few modern log holders to choose from and I easily rounded up 10 stylish options! Seeing as so many of us have weathered a really cold winter so far, I am guessing that anyone who has a wood burning fireplace has been using it a lot! I wanted to share my list for anyone else on the hunt for a stylish log holder to make night by the fire even more enjoyable.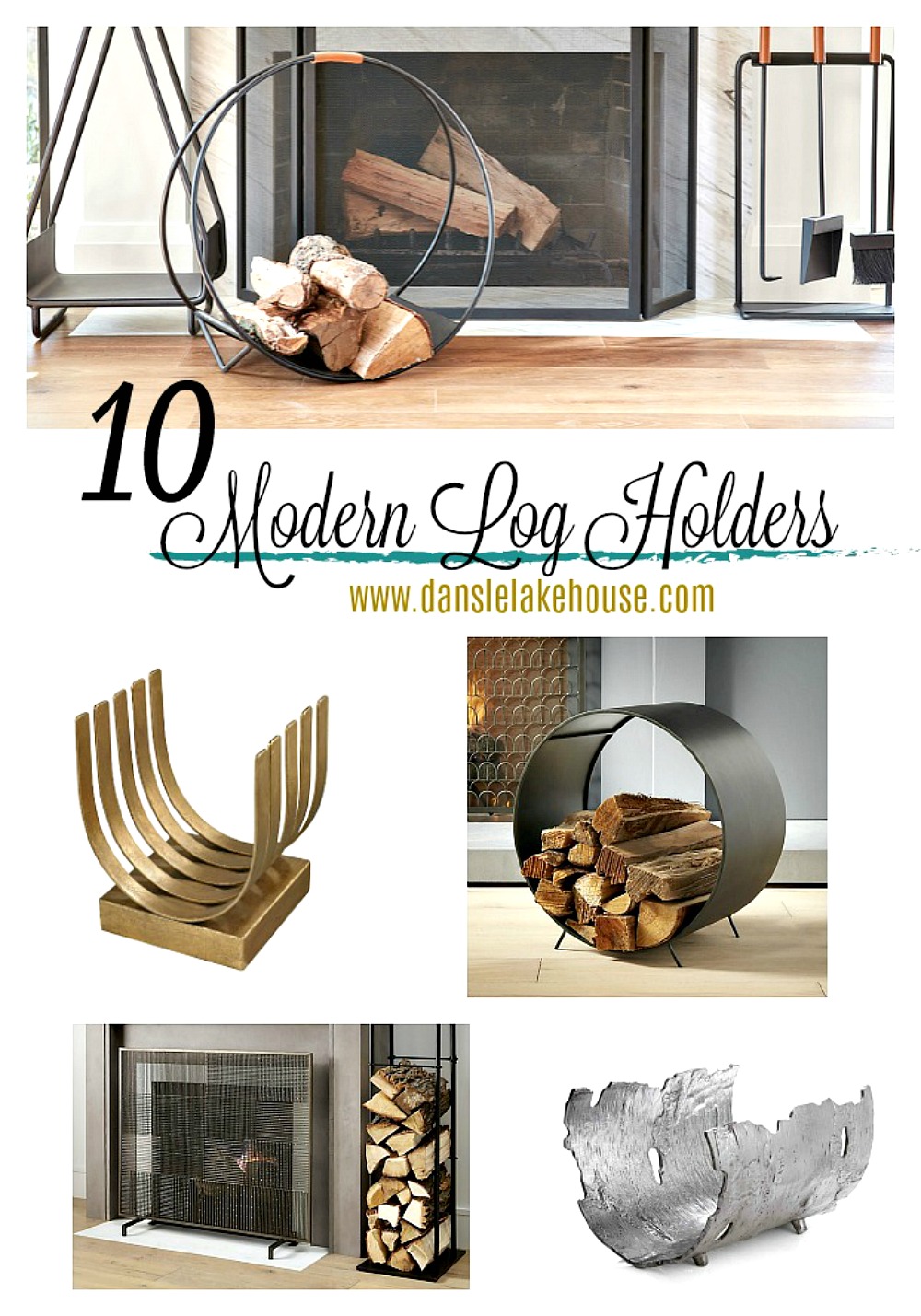 We are so lucky because our fireplace was designed with a built-in log cubby. We actually have a secret room back there (which I hope to build a secret interior access door to as well) and that room opens up to our wood pile. It's so easy to load the wood from back there and we don't drag the mess through the house. Our house has some weird quirks, but this was one of the smart features we loved. On the downside, we don't get to make use of any of the super chic and modern log holders on the market today so I will have to live vicariously through you. Let me know which one is your favorite!
This modernist loop log holder from Rejuvenation has a MCM modern feel but with even more simplicity. I love the round shape and it's also made of sturdy iron.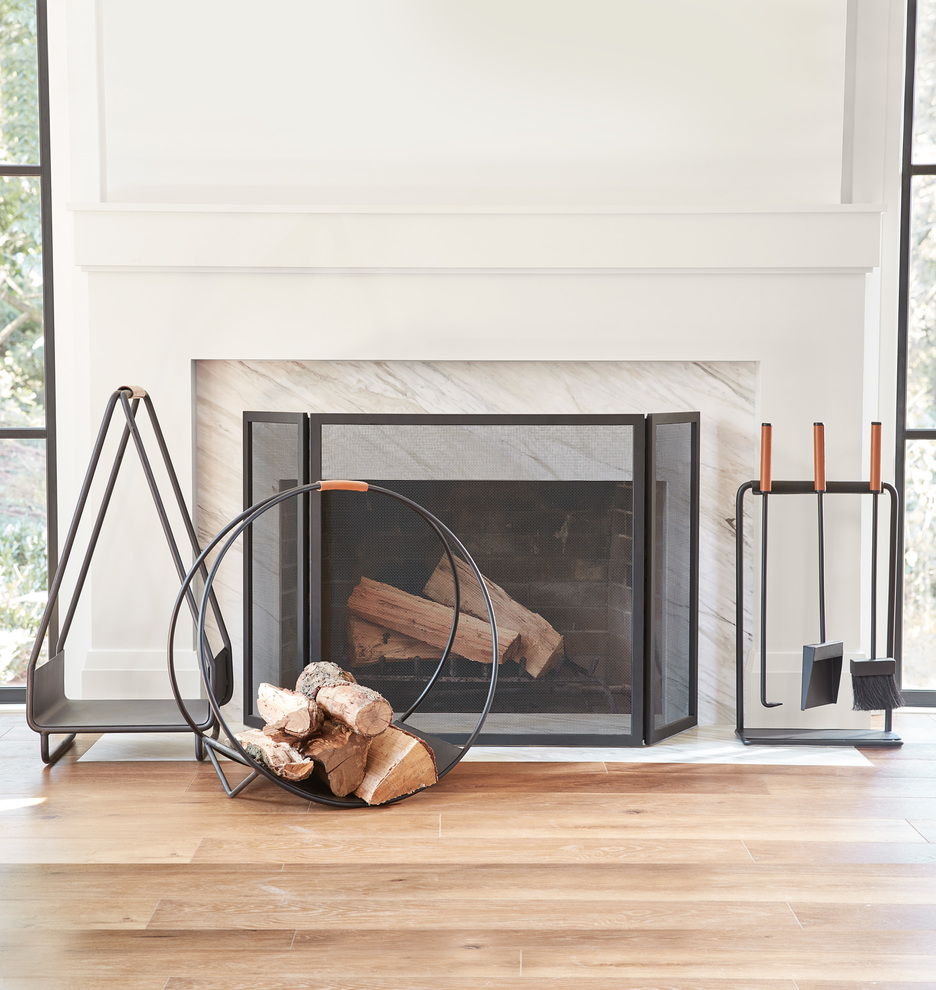 Hand welded of steel and iron, this sturdy metal log holder has a warm burnished bronze finish which would really pop against a charcoal grey fireplace. As an added bonus, you can buy the whole set which includes matching andirons, fireplace screen, and fireplace tools.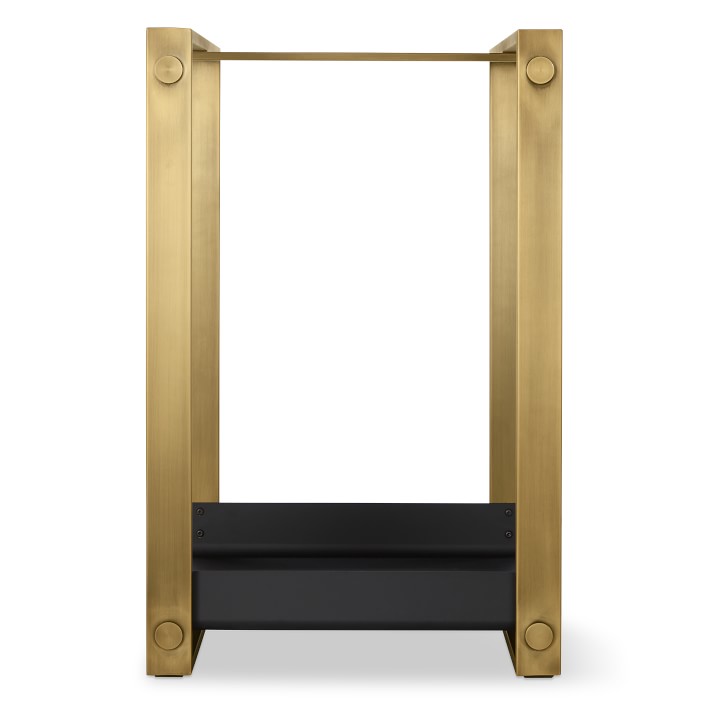 Firewood Carrier and Log Holder in One
This clever fireplace log holder also has a convenient canvas log carrier, so you can quickly transport and put wood into this rack with one easy motion! This is so handy for anyone who needs to carry firewood through the house.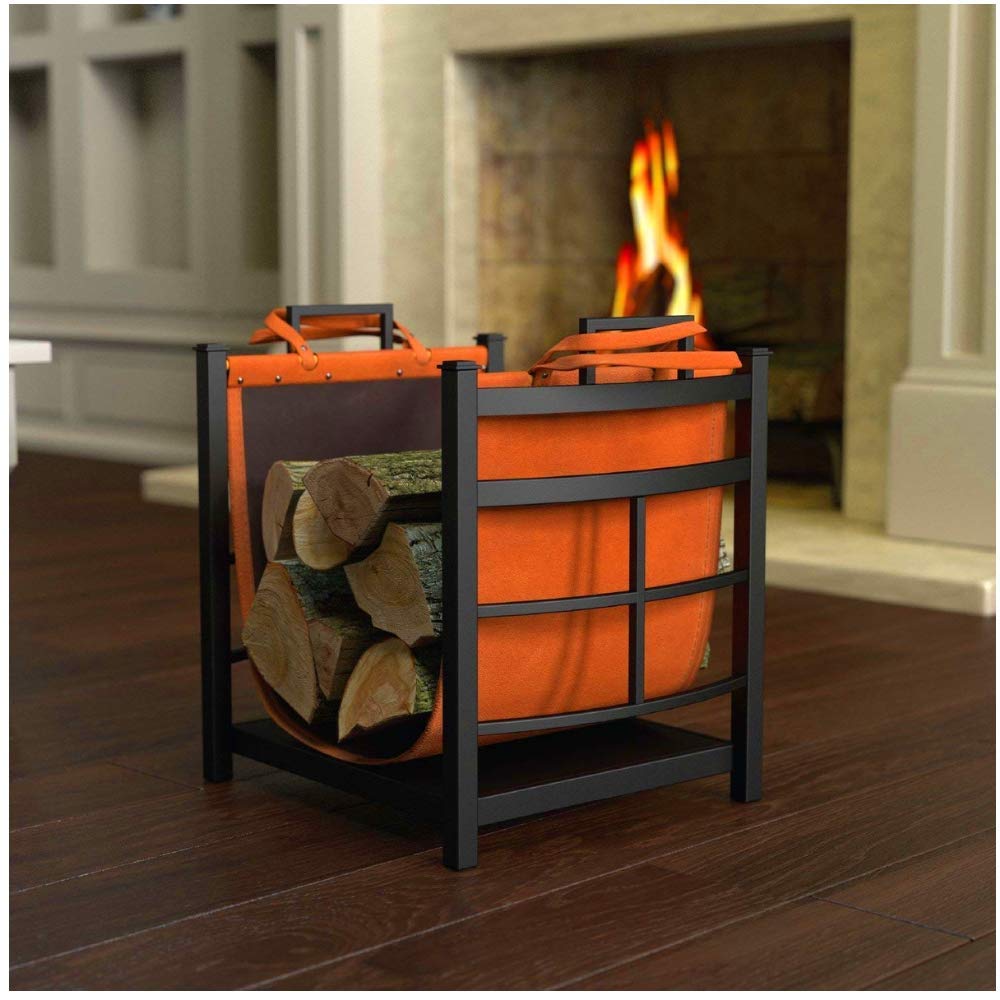 This gleaming stainless steel modern log holder is only $40, with a nice and simple design.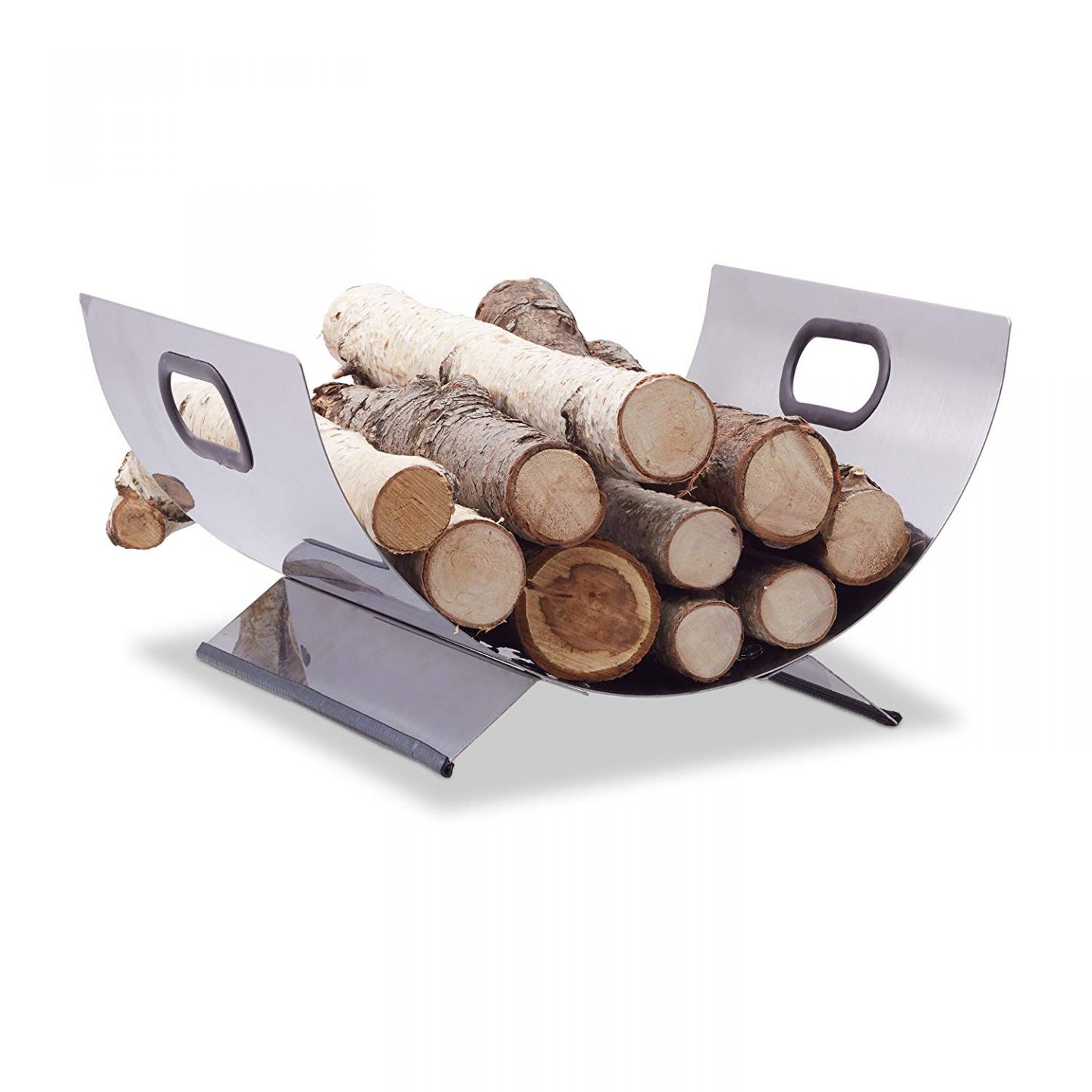 Tall Frame Log Holder
This Crate & Barrel frame log holder makes use of vertical space so it's great for small spaces. The minimalist steel design suits modern decor and there are four dividers which separate the logs into manageable stacks.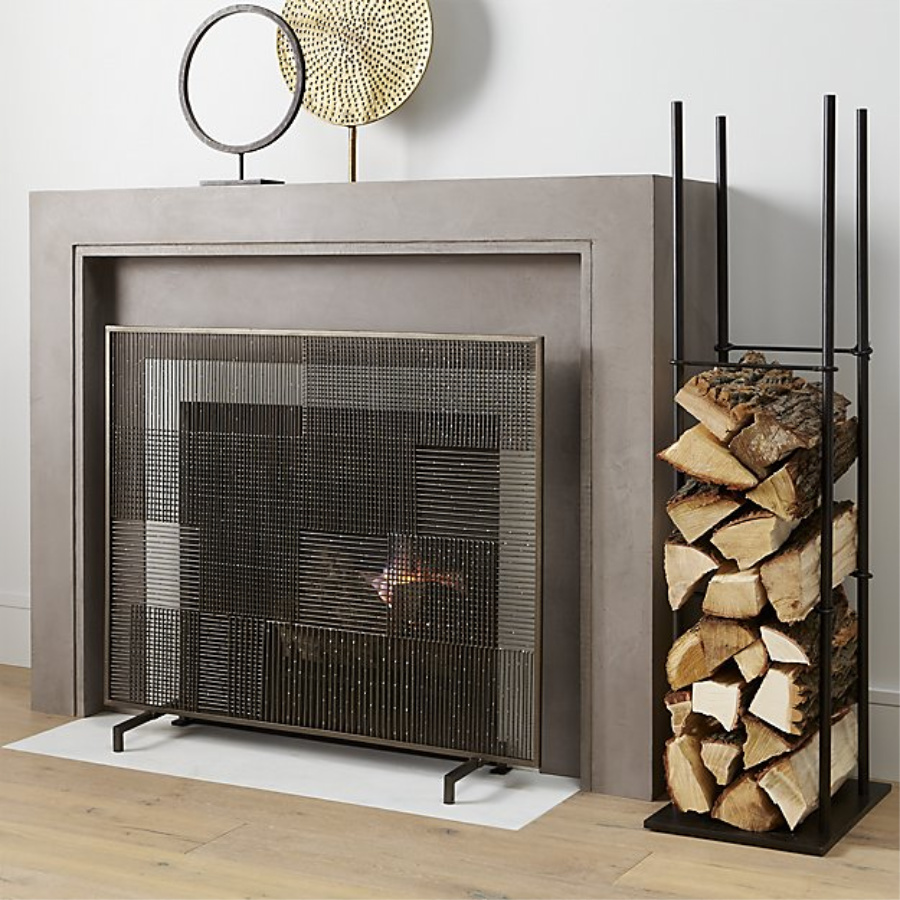 Nothing says glam like a brushed gold log holder – the streamlined shape of the Dimond Home Olympia Gold Leaf Log Holder is modern and gorgeous.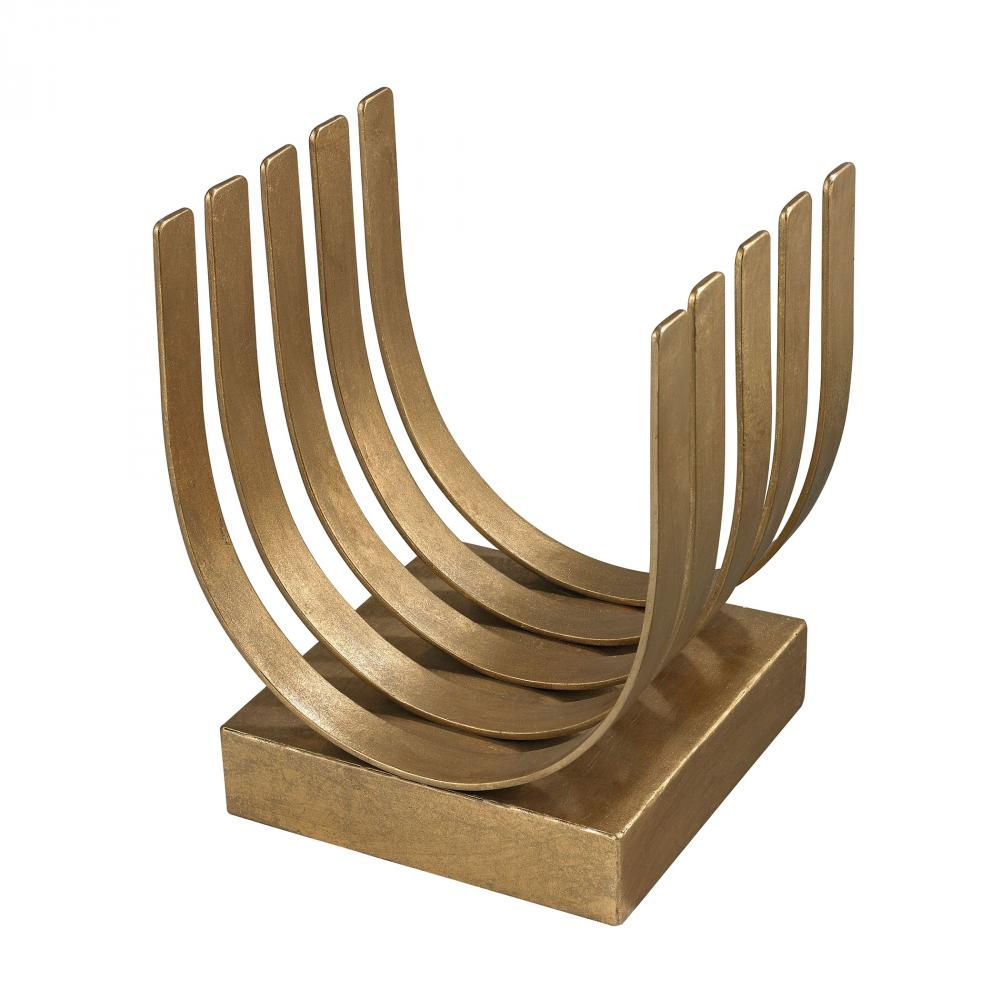 Chuck Log Holder
This round CB2 log holder is surprisingly affordable even though it's handcrafted using iron. The antiqued zinc finish blends nicely into darker fireplaces – I love those little legs!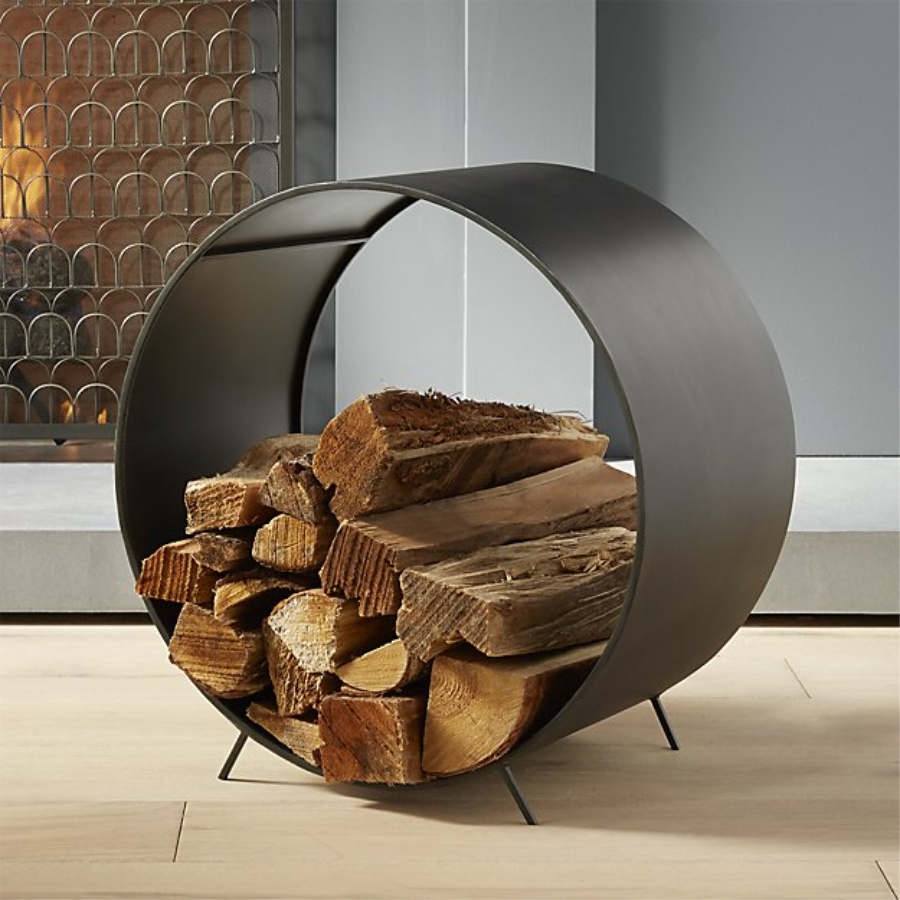 If you have money to burn (see what I did there?) this Michael Aram hand crafted bark log holder is a work of art. Literally. The absolute fanciest of these modern log holders, no two pieces are alike and each piece is cast, filed, welded and then undergoes a special patination process. It's $700 but it gets awesome reviews (it should, for that price!). P.S. this modern day accent Revista log holder has a similar textured vibe but it's only $120.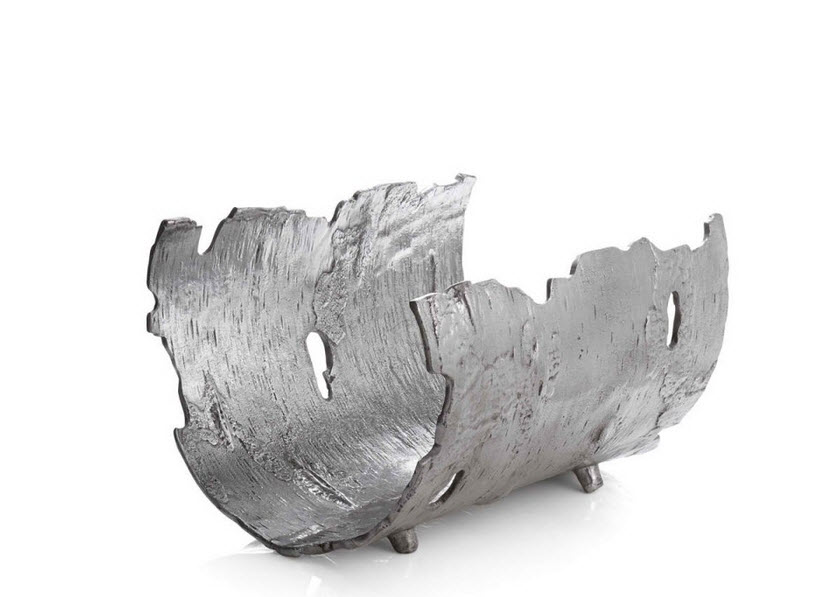 Modern Log Holder with Tools
This Taylor Log Holder and Tool Set is one of the few modern log holders I've seen that comes with tools as well, which is really handy and space saving too.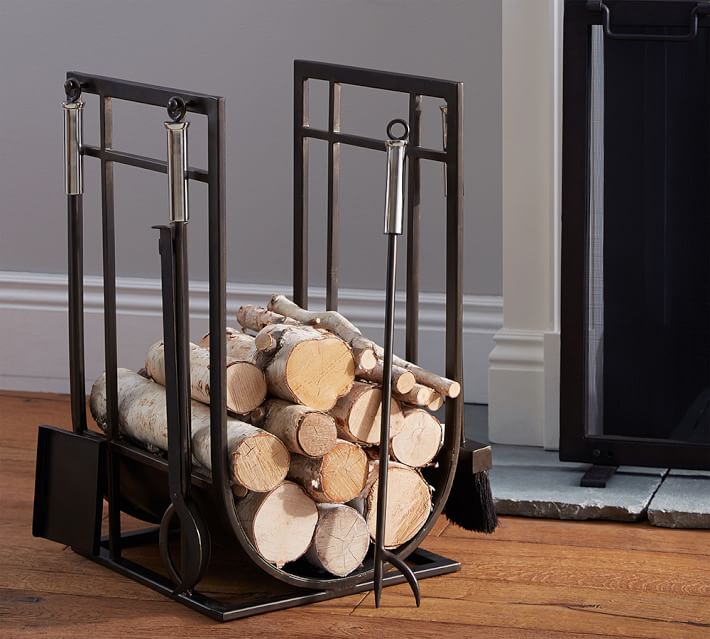 On the other end of the cost spectrum, the Uniflame Pewter Finish Log Holder is modern and simple and under $70usd!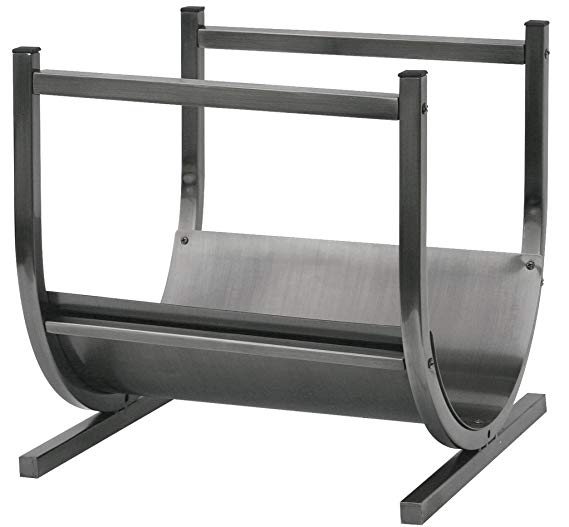 There are so many beautiful, modern log holders on the market, sure to make your winter nights by the fire even more cozy and stylish. Now all you need is a s'mores kit…
I hope everyone has a wonderful and warm weekend!