Do you remember that bubble lamp I found at the Habitat for Humanity ReStore for $20? It was so long ago! I didn't know where I would put it, but I had to scoop it up because it was just such a great deal. It's not vintage, but they're very pricey new – even the "knock offs". It had a few smudges but I didn't mind because I wanted to experiment a little, to figure out the best way to clean a bubble lamp. Our tripple bubble fixture in the dining room was getting super grimey at the time, but I was scared to clean it (it's too textured for a simple dusting). Luckily these lamps are pretty durable so I could give all of my bubble lamps – new and old – a good scrub. Once it was shiny and new, I decided that the new-to-me bubble lamp looked perfect in the bedroom.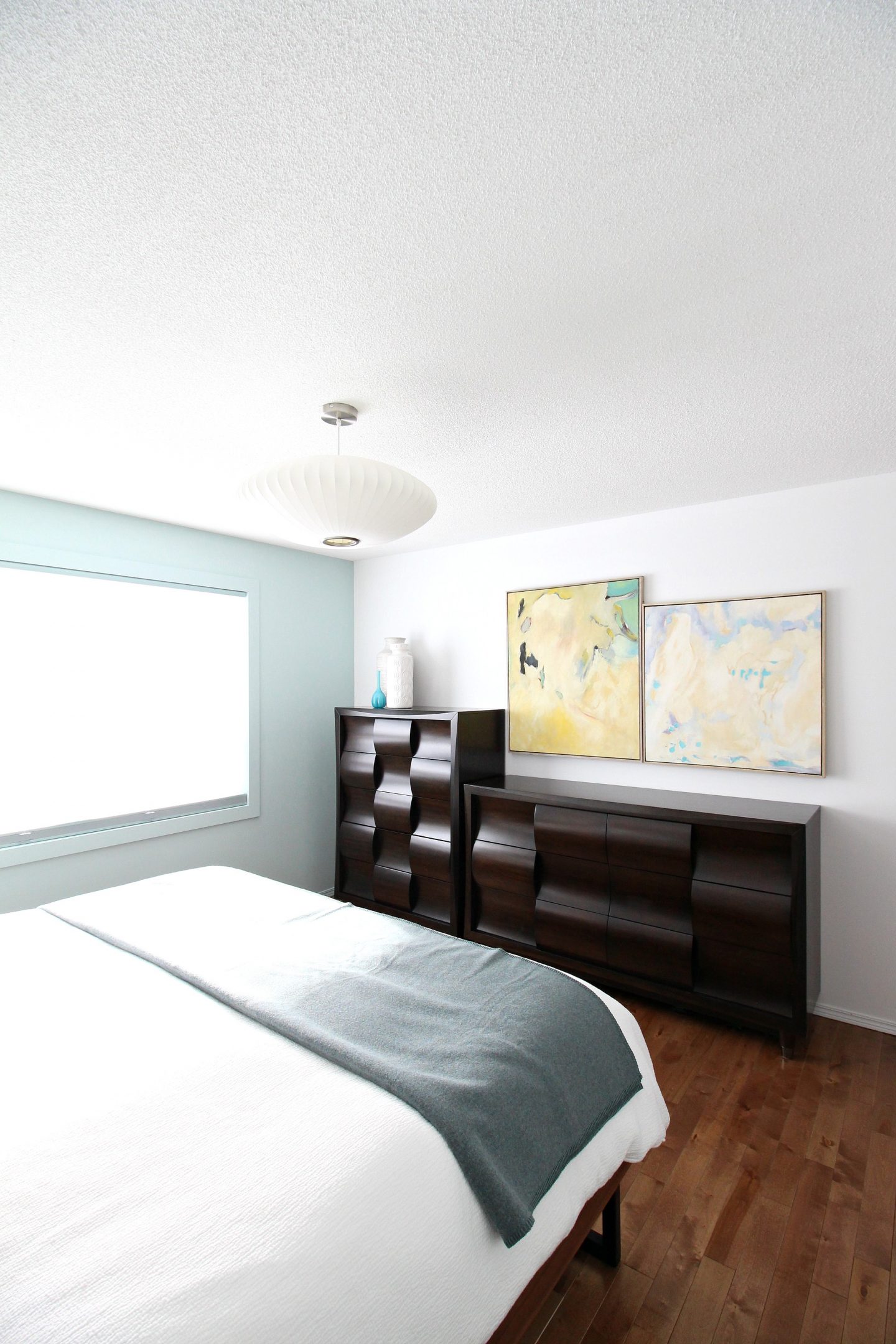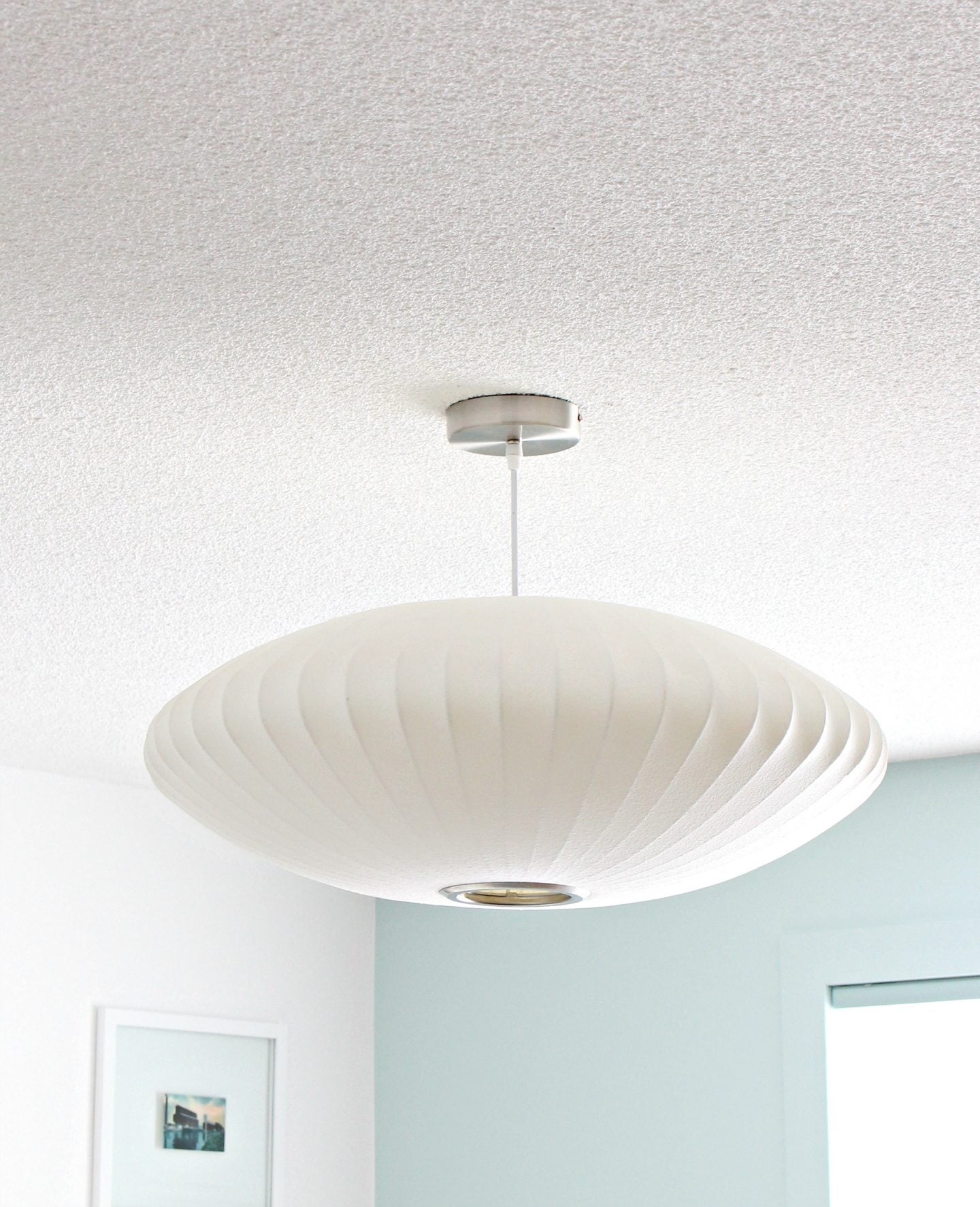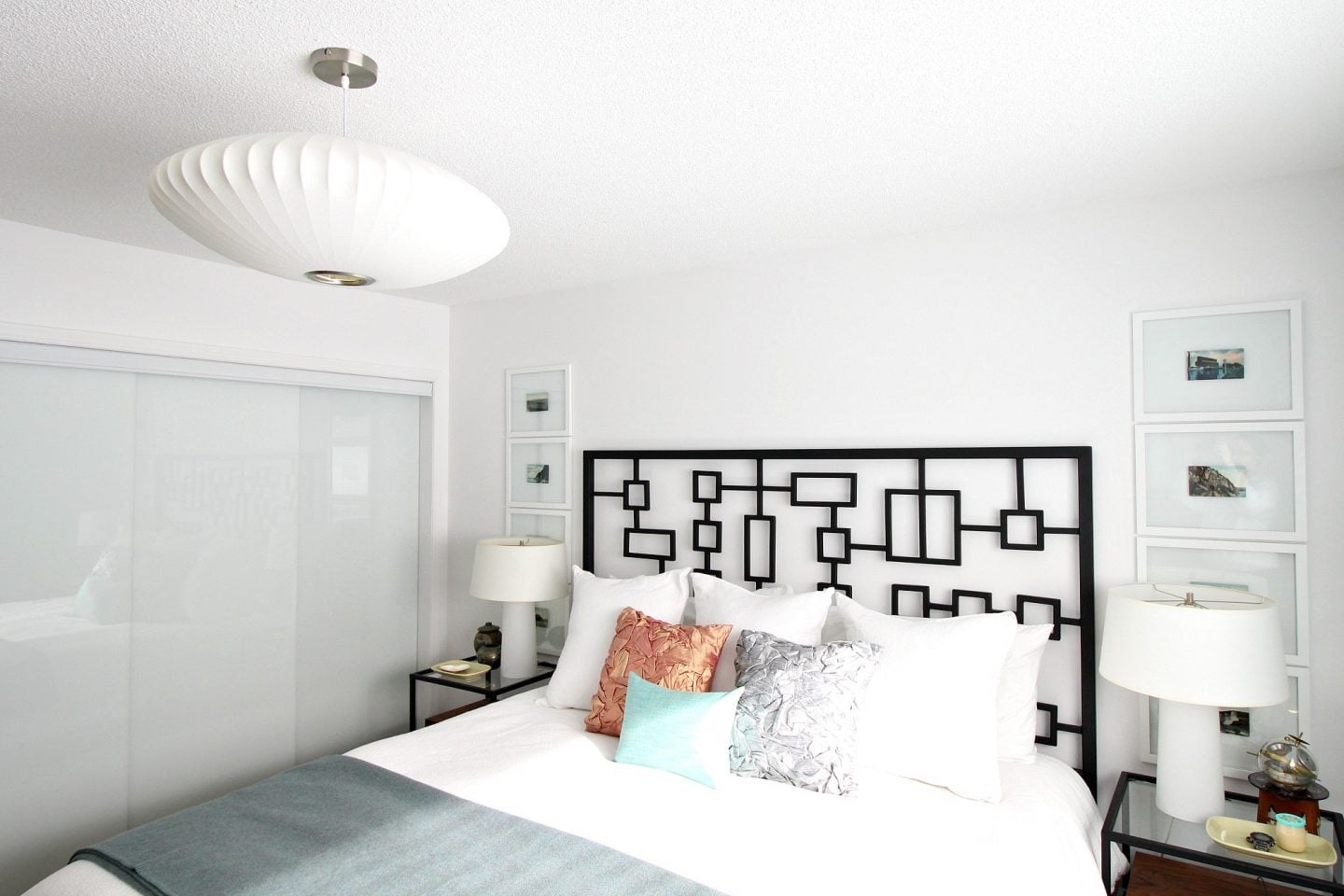 When we did our big art shuffle in the fall, I gave the bedroom a little mini makeover (click the link to see) but I've made a few more changes since:
We had a larger window installed
We ditched curtains in favor of custom blinds
I painted the window wall a soft grey green
We installed the $20 bubble light (yay!)
We switched up the art and replaced my DIY abstracts with our collection of vintage postcards (displaced after the fireplace hack)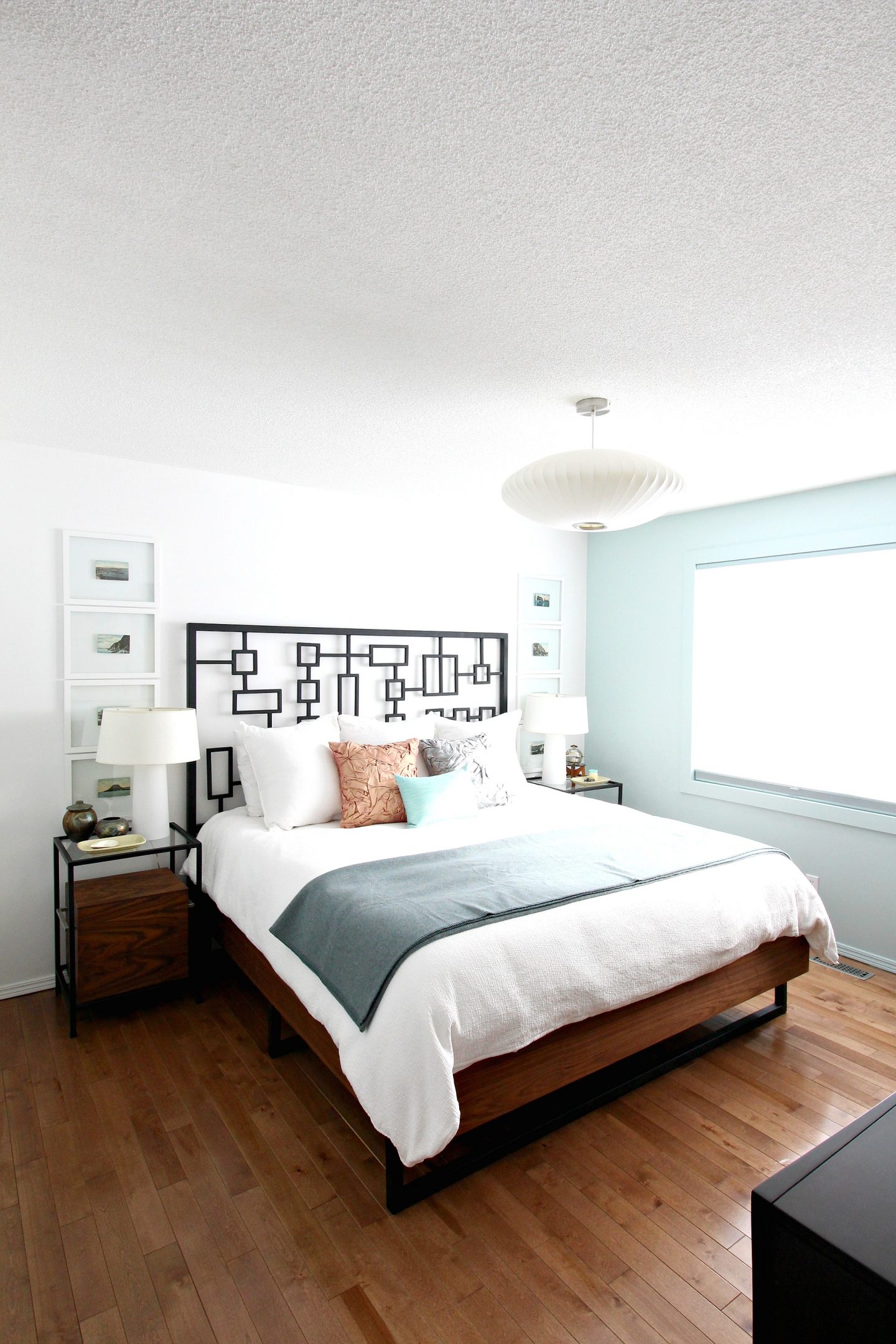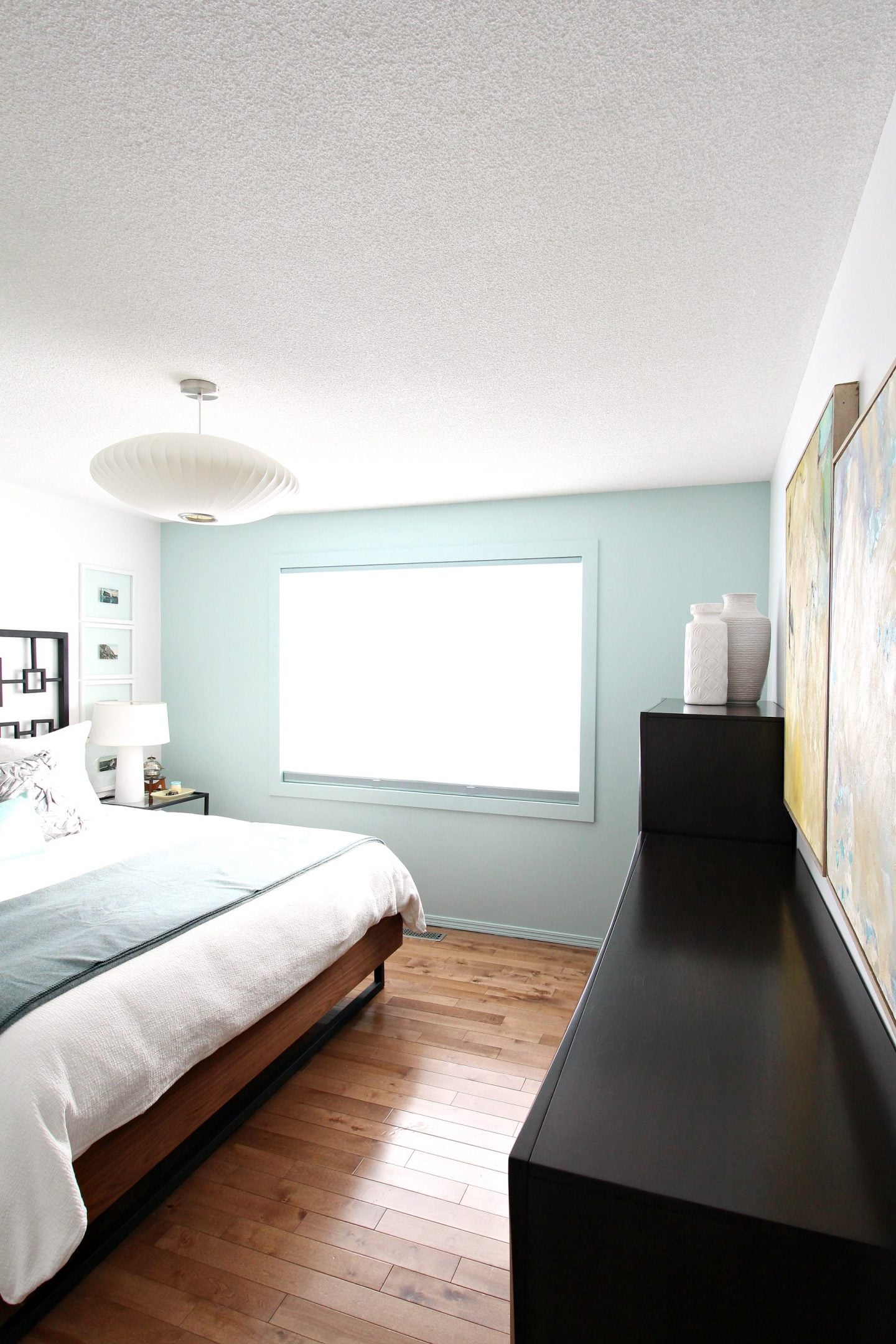 I rarely have the means to do a big before/after reveal and, even if I do, I'm never "done" with a room. I like spaces that evolve over time, which makes it feel like our home grows with us over the years. Aside from the windows and blinds, the little changes in here – some paint, shuffling things I owned, and one sweet lighting score – were budget-friendly and easy, but the bedroom feels refreshed again.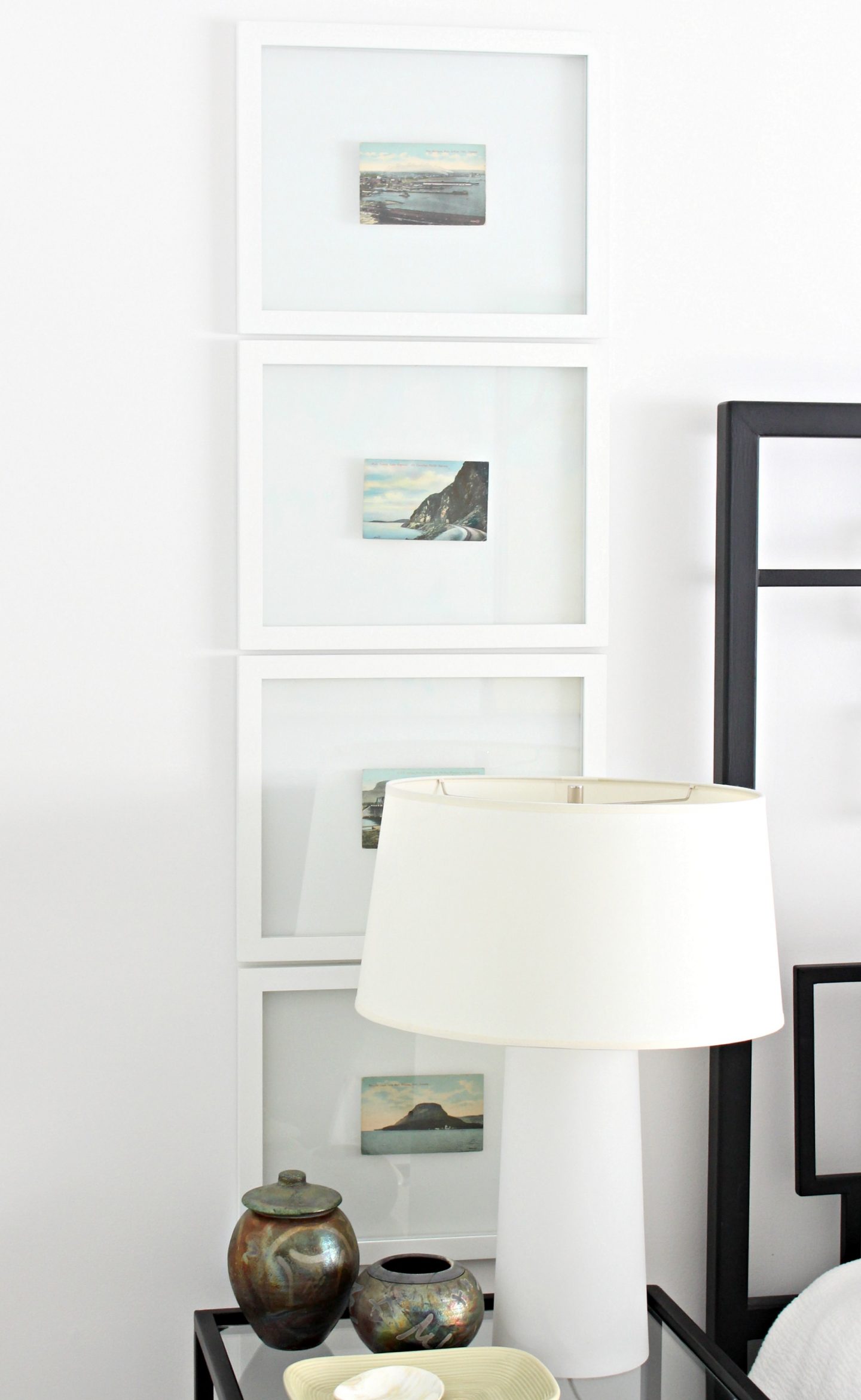 Here's a little secret: I love keeping little pottery bowls and trays around to help corral stuff! I keep my earbuds, my chapstick and hand cream hidden in these little raku pottery bowls so my bedside table looks tidy but the essentials are close at hand.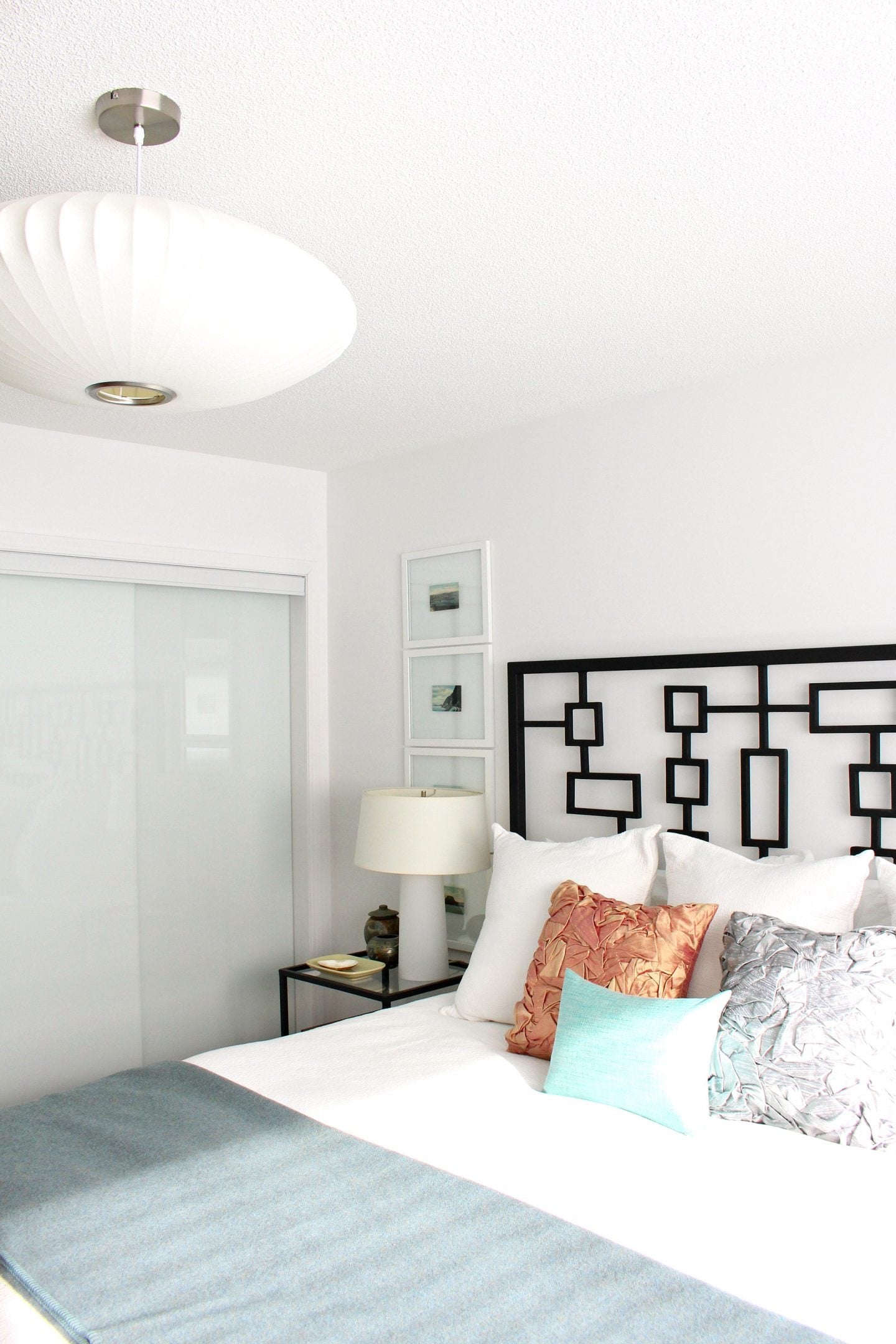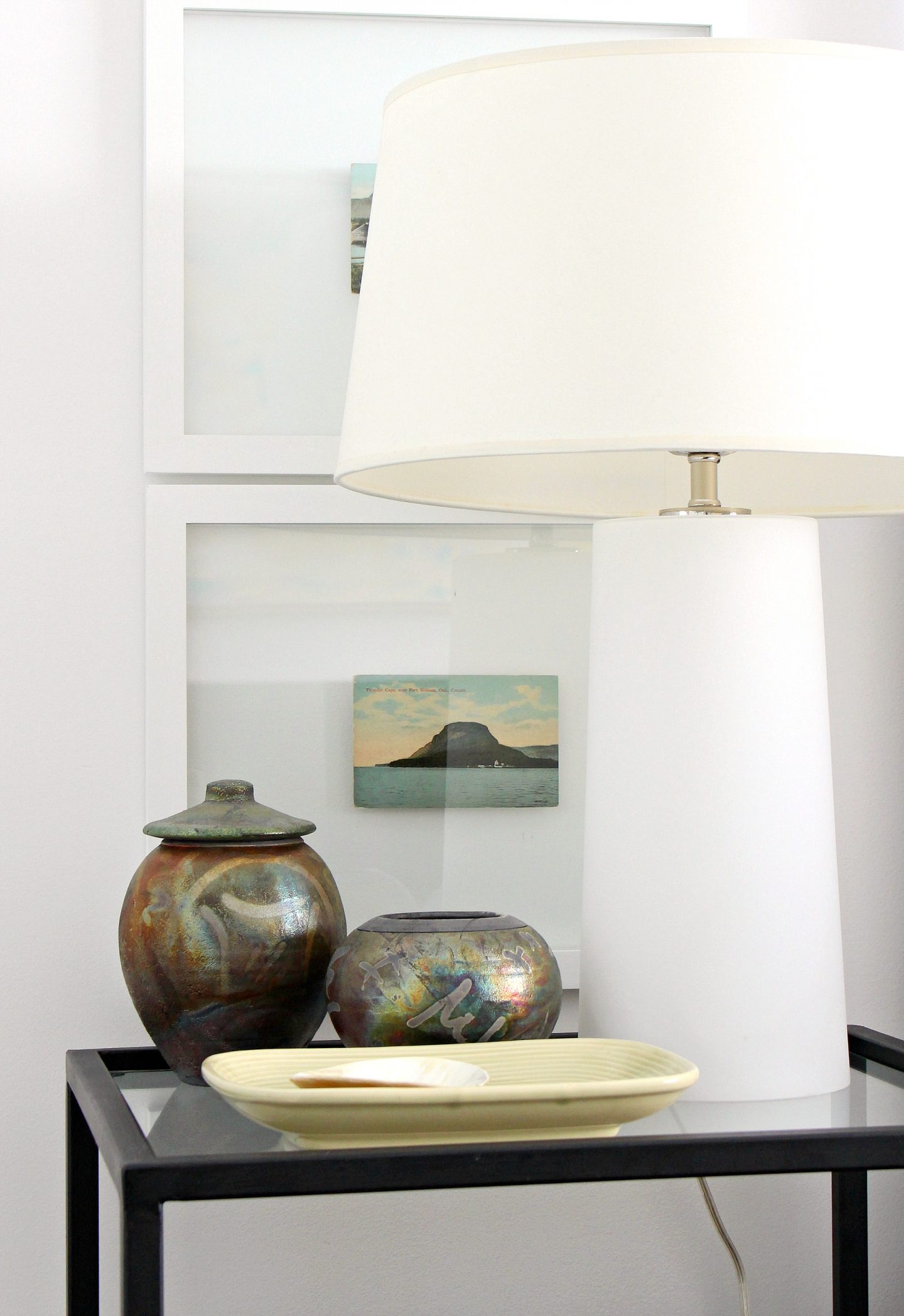 The really neat thing about finally installing this bubble lamp is that we decided to pair it with an LED light bulb which is customizable with millions of color choices (and lots of shades of white). I really held on to incandescent bulbs for as long as I could (I still have a stockpile) because I never liked the cold light of fluorescent bulbs. Today's LED bulbs, though, are amazing! I'm able to achieve the same warm glow of incandescent bulbs with these exactly – although the colors are fun too and they look especially great with the cool shape and soft glow of this bubble lamp. The light bulb can be turned on normally, but is also controlled through an app.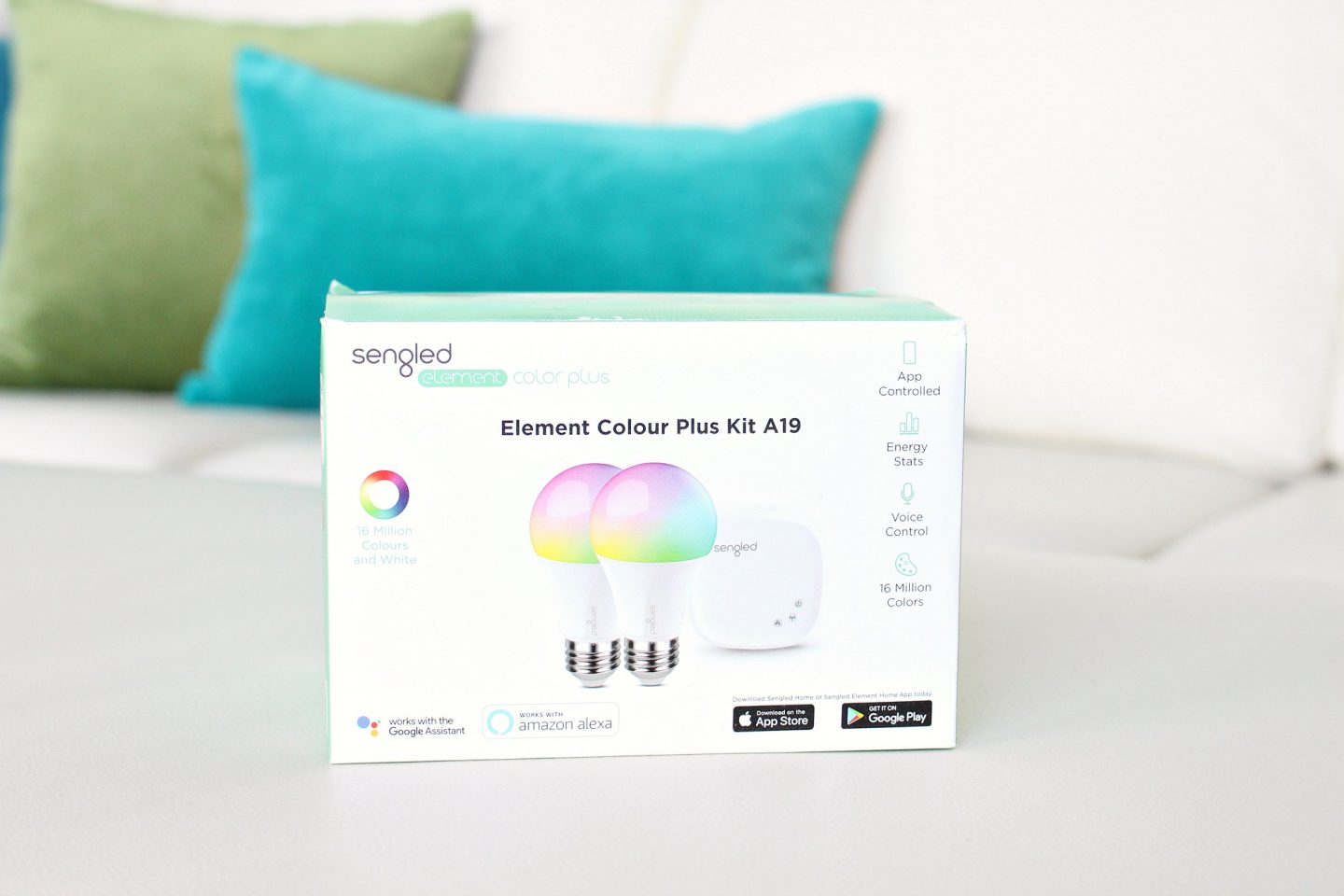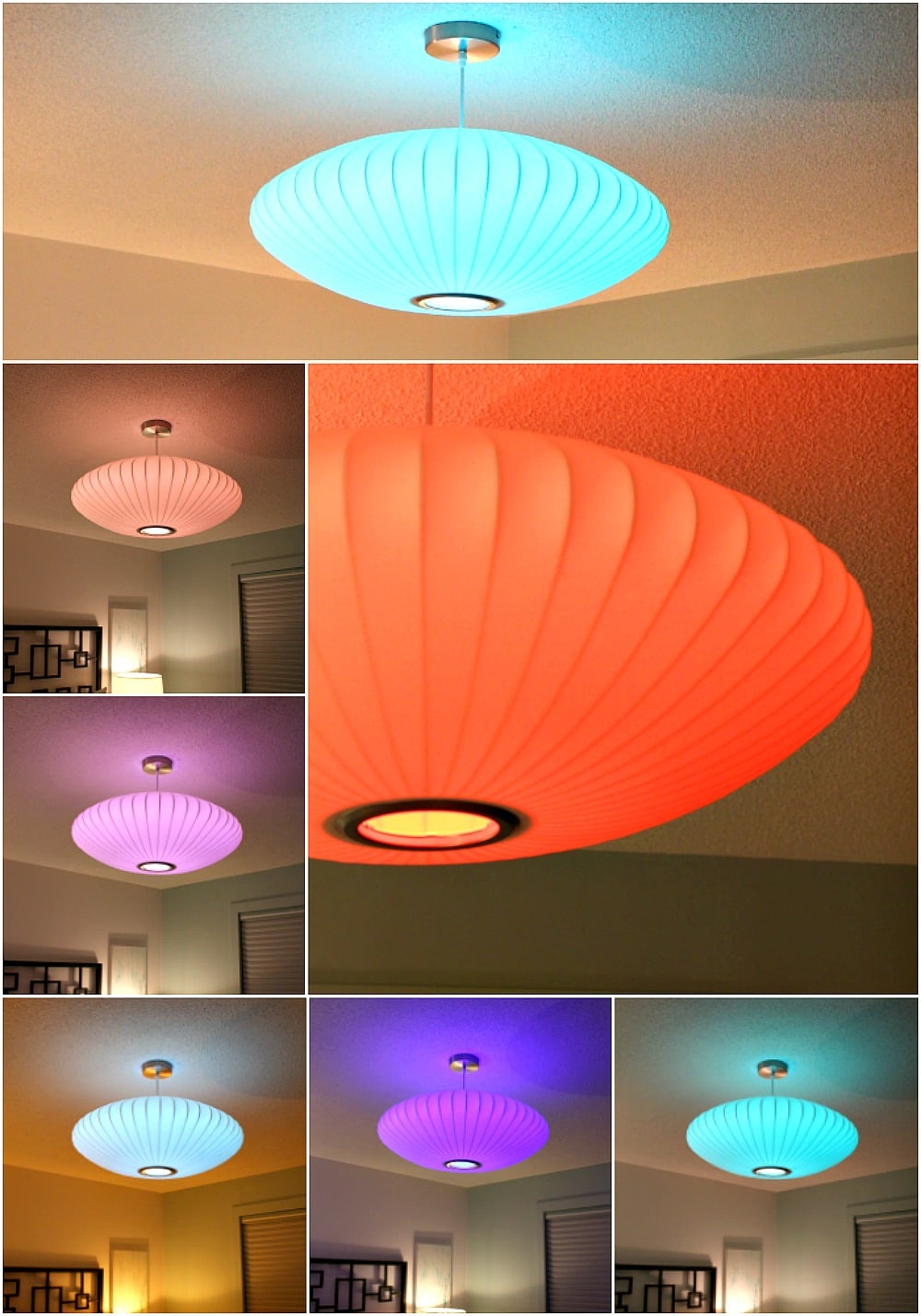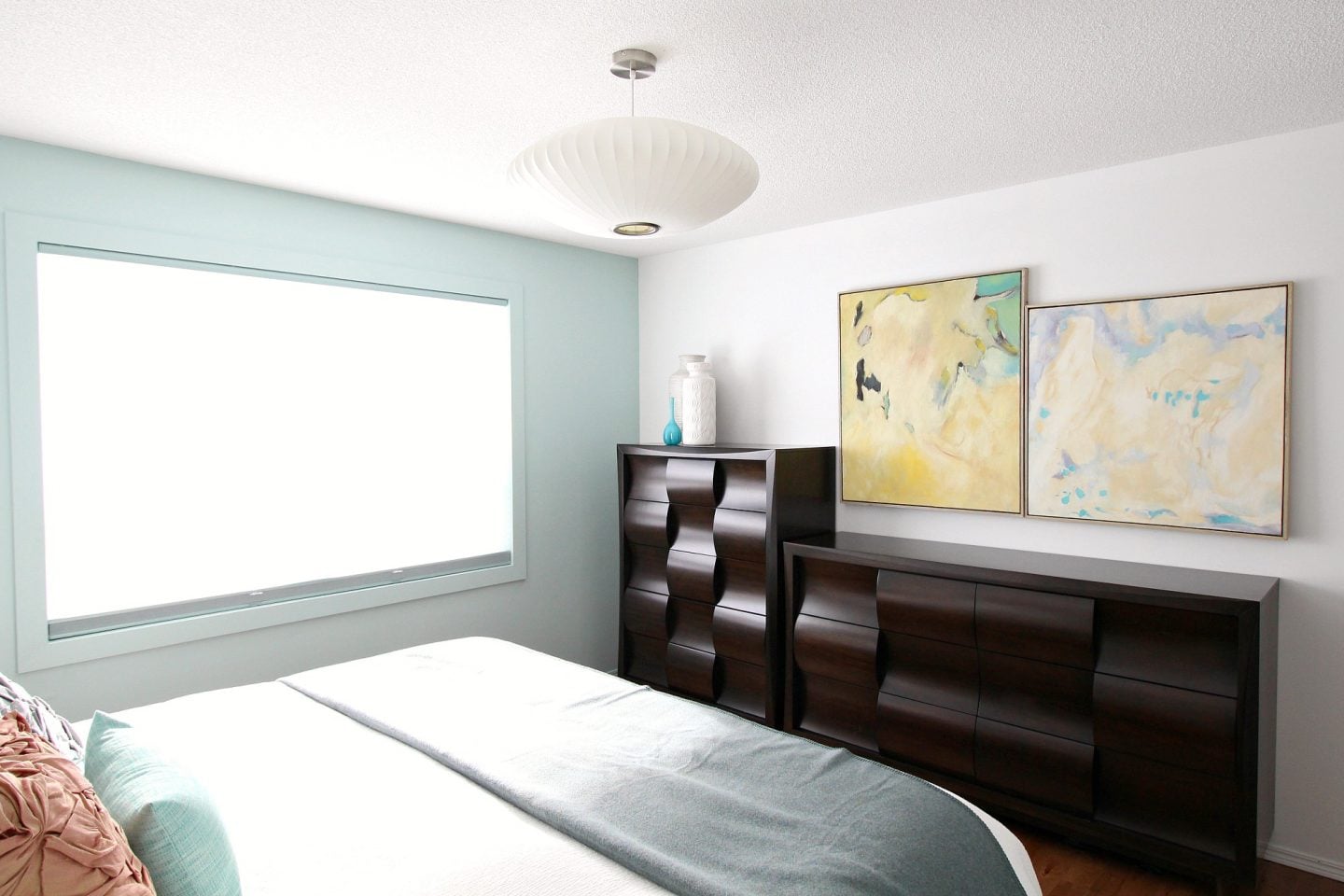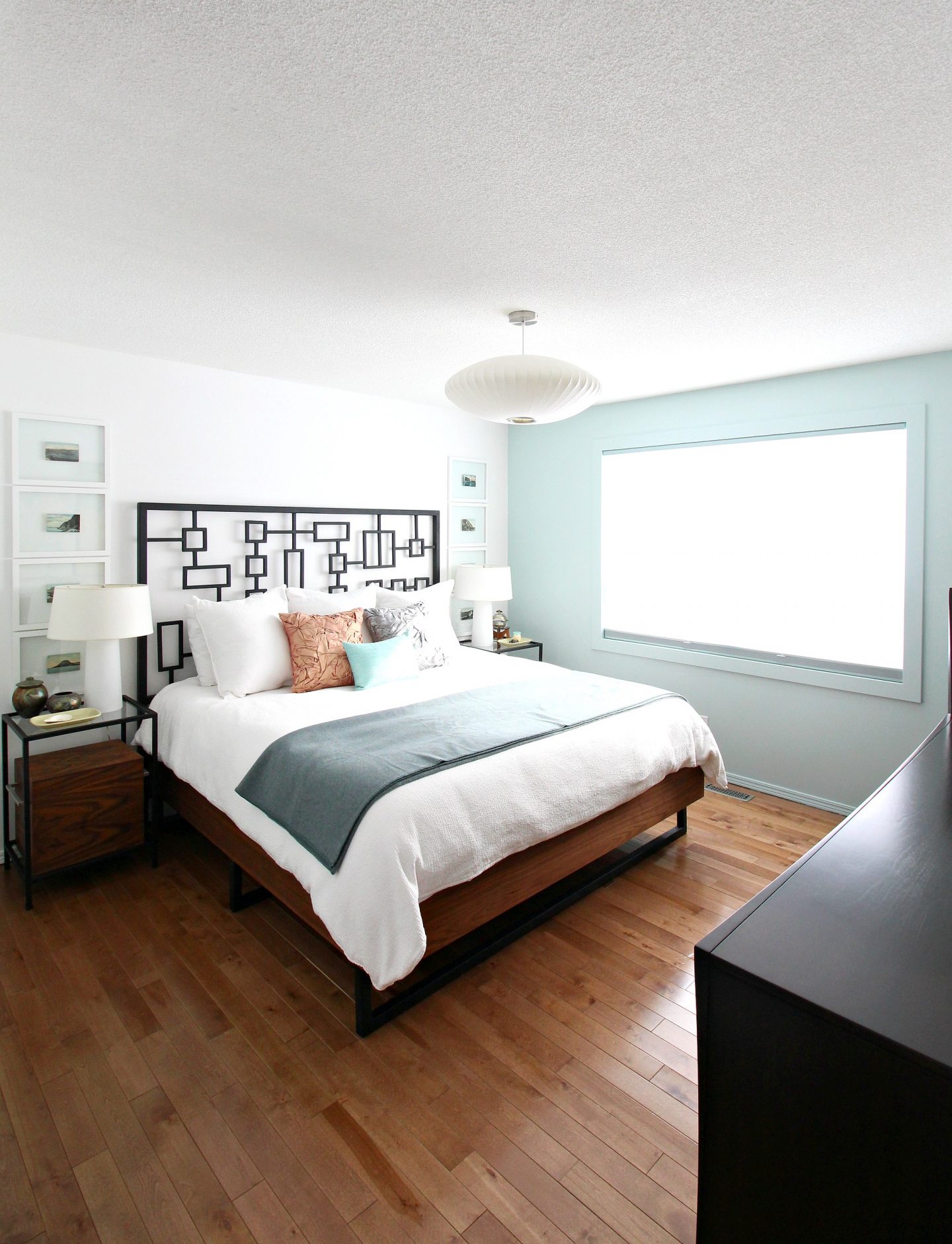 SOURCES:
Bubble Lamp (Similar) | Framed Postcards – Vintage (Similar) | Textured White Bedding – West Elm | Gathered Silk Pillows – DIY (Similar) | Walnut and Metal Bed – DIY | Bedside Lamps with Light Up Base – Robbert Abbey | Pottery – Vintage (Similar) | Wool Blank (Pendleton) | Color Change LED Light Bulb