This beachy DIY ice dye throw blanket didn't turn out exactly how I planned, but so many people loved it so I thought I'd share how I made it today. [UPDATE: see the new version, Ice Dye Throw 2.0 at the bottom of this post]. For my spring home tour (which you can catch here, if you missed it), I wanted to lighten up my decor without spending a lot of money and one of the ways I brightened up the bedroom was to switch in some blue accessories and put away my thick winter wool blanket. Without a blanket though, the bed looked so naked – it's funny how we get used to something, isn't it? To add color, but no extra weight, I made this cute DIY ice dye throw blanket using a piece of cotton, boho cotton trim, procion fabric dyes – and ice, of course!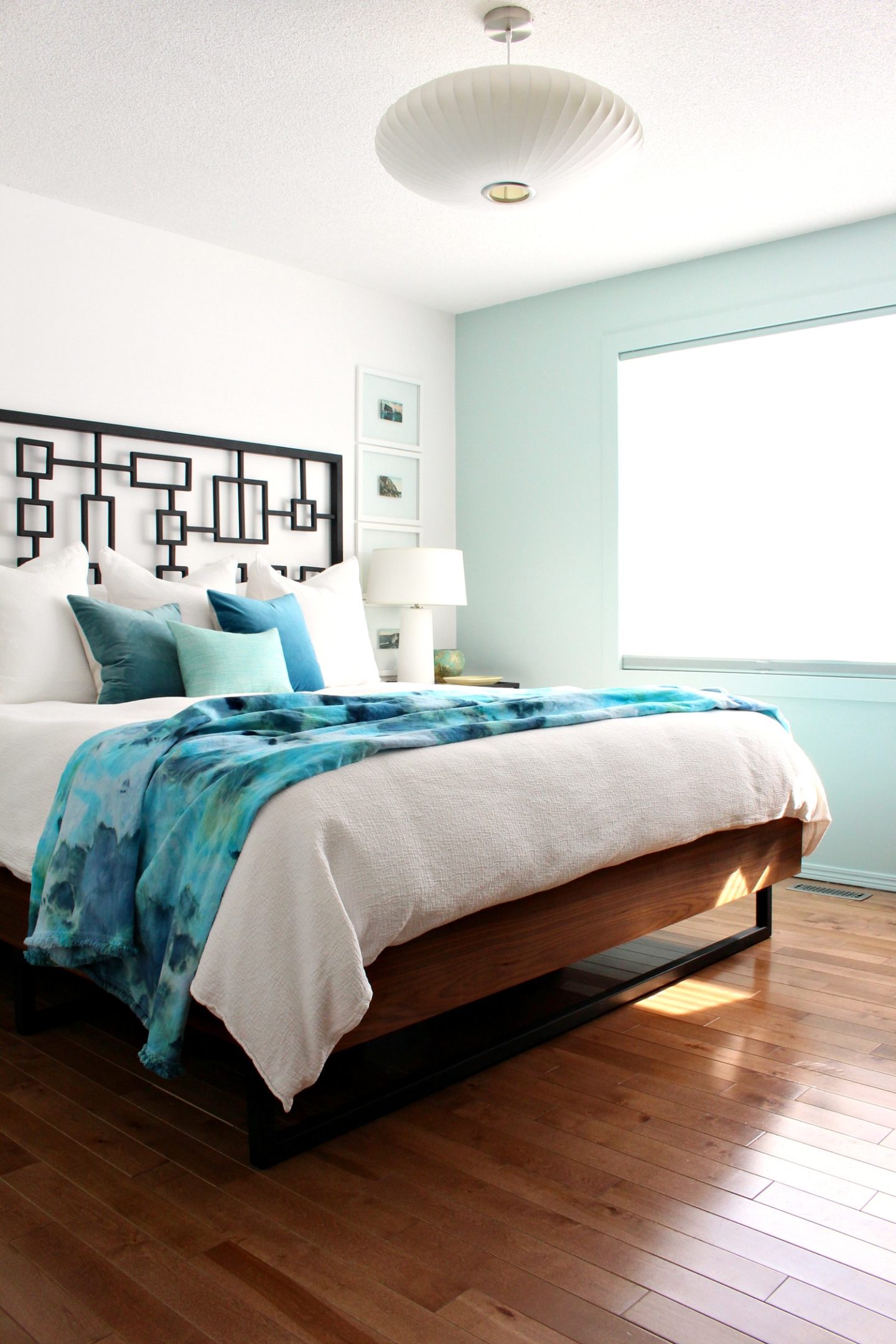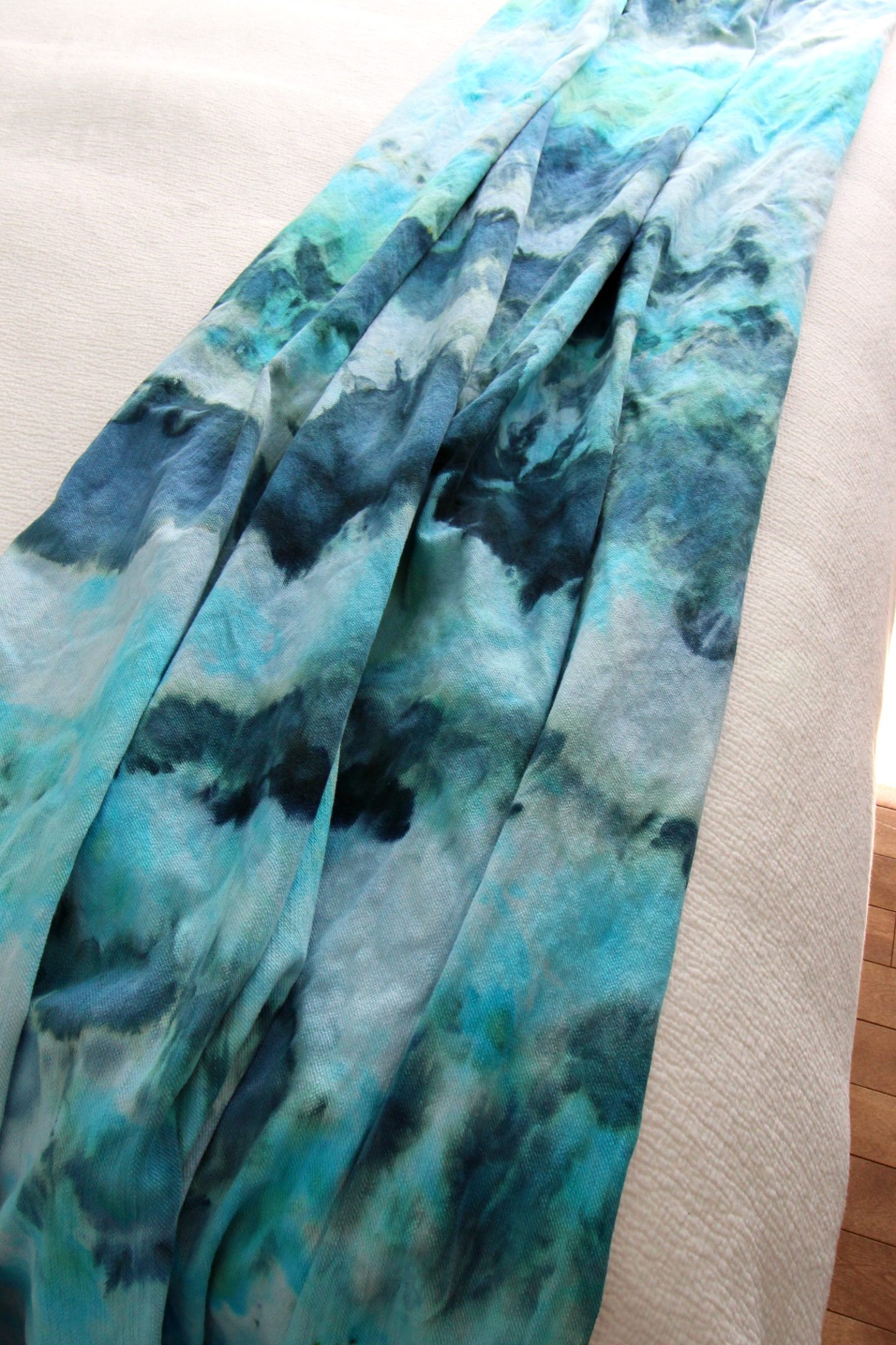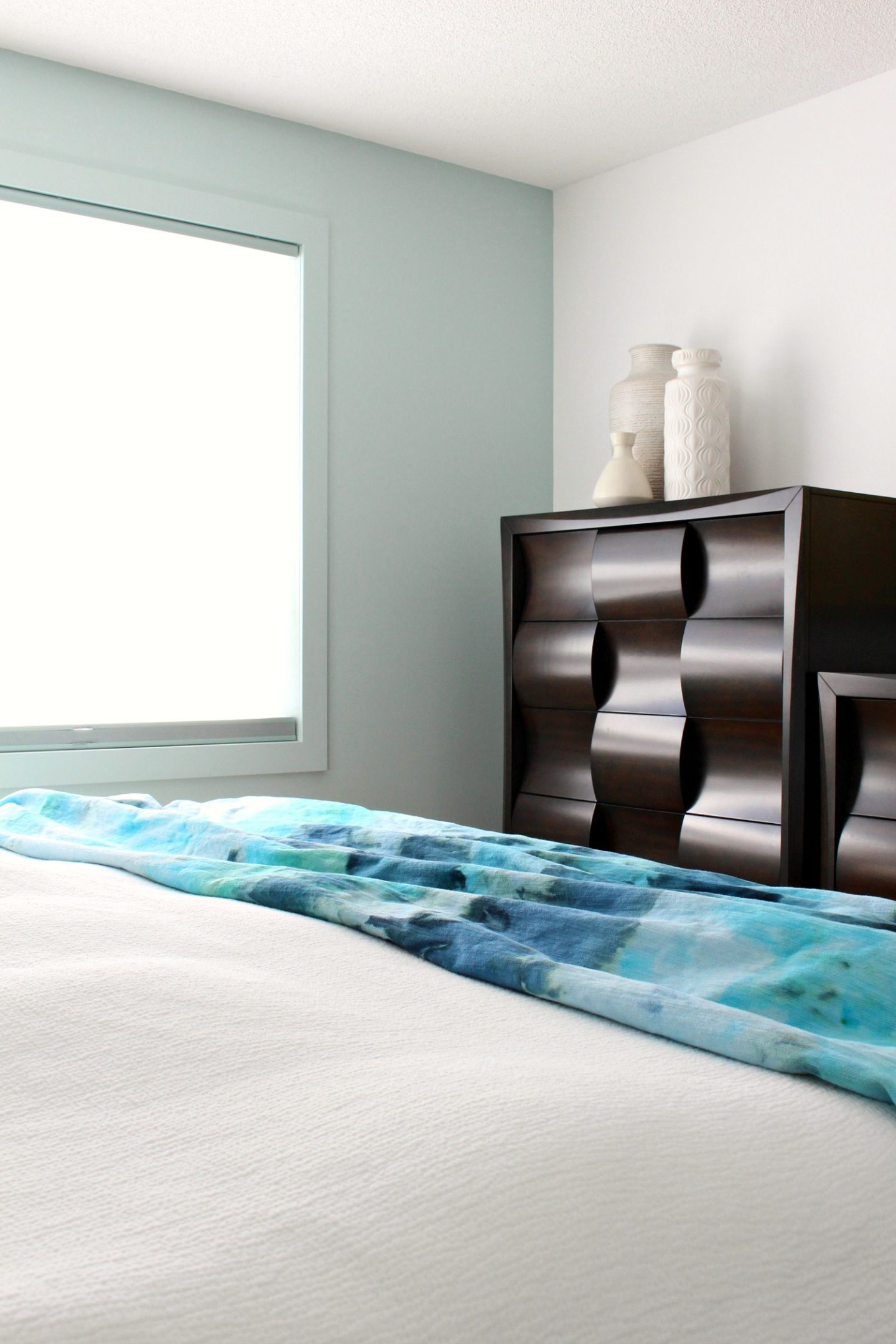 I've been ice dyeing fabrics for years – you might remember my diy ice dyed pillows or my ice dye napkin tutorial. I love the technique because it's practically foolproof. The problem I had was that I recently ordered six new procion dyes and the company sent me two incorrect colors. Of course one of the missing colors (a deeper, darker version of my new wall color, with a bit more blue) was earmarked for this DIY ice dye throw blanket project. Impatient, I went ahead and used another teal hue (parakeet) but it was a little too lurid. So I dyed it again with teal, which ended up way darker than I had hoped. But the thing about dyeing – especially ice dyeing – is that it's always a little bit of an adventure. Different, unexpected colors pop out of the dye, the dye settles in a different way each time – that's the fun part of learning how to dye with ice!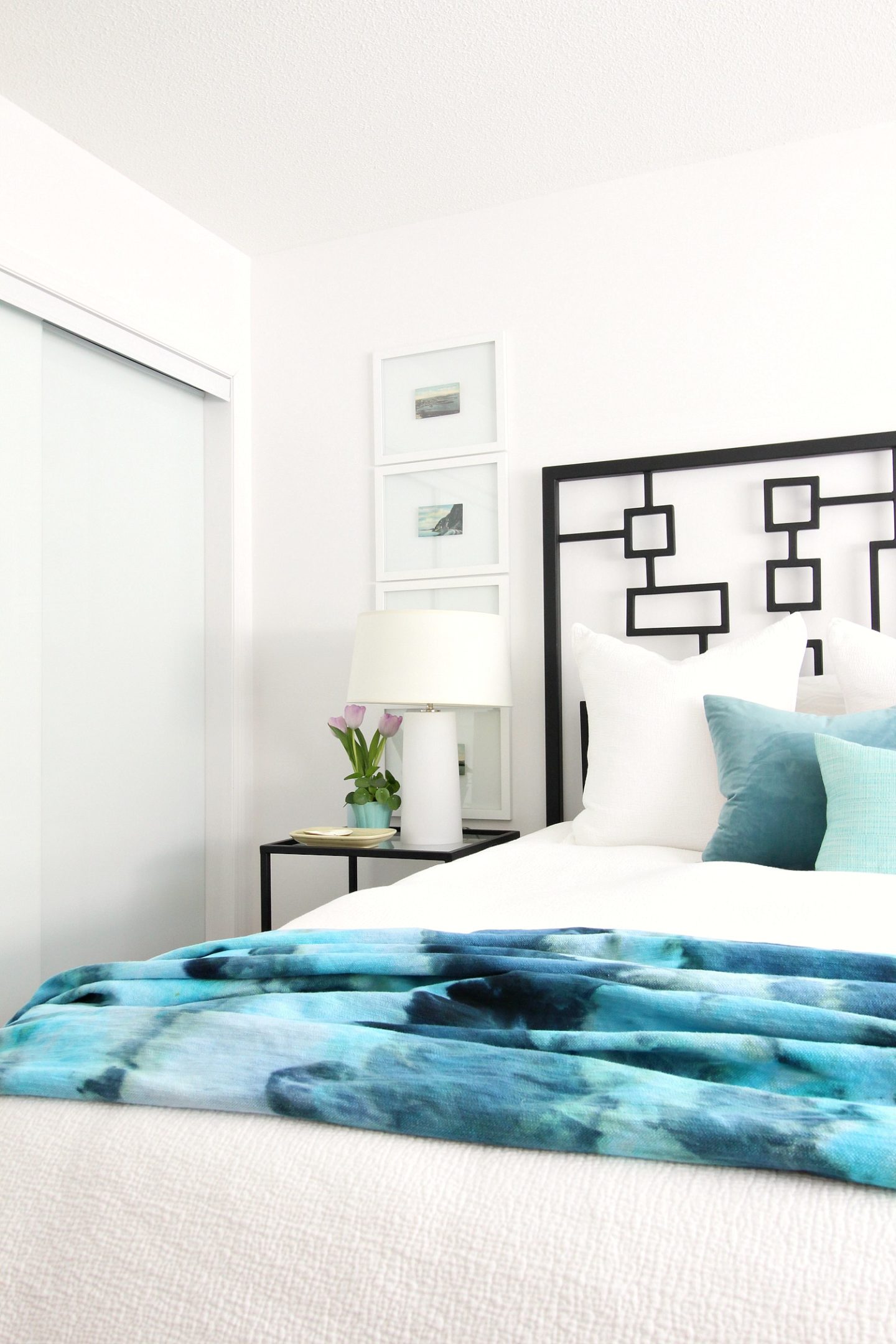 Supplies for a Beachy DIY Ice Dye Throw Blanket:

Some Notes on the Ice Dyeing and Fabric Supplies:
The fabric: choose a fabric that's a natural material (cotton, silk, etc) because this dye is designed for that and dyeing synthetics is always trickier. Choose a weight that makes a nice throw, which is up to you! I considered linen, linen-cotton blends, and silk, but ultimately settled on a cotton twill that had a great texture and handmade feel. [For DIY Ice Dye Throw 2.0 I upgraded to a fancier linen slub and I loooove it – more sheen and vibrancy than the cotton, which seems duller by comparison].
The trim/thread: make sure the trim you choose is cotton so that it takes the dye the same way as the fabric – if your thread is poly or poly-blend, it won't take the dye, which might be fine! But knowing this, you might want to sew with a darker color to match the dye if the white thread showing bothers you.
The dye: procion dyes will look like a certain color when used to dye fabric normally, but when used for ice dyeing surprising colors will pop out of it. With my indigo hued ice dye pillows, a bright flash of pink popped up. Pay attention to the undertones of the color: for an aqua color on the green side of green-blue, a bright lime green might pop up. For a purpley blue, you might see a flash of bright magenta. Look at where the color is on the color wheel. But be ready for surprises! From two colors (teal and parakeet) I used, look how many colors popped up! I recommend dyeing with ONE color (you can always add more) to prevent muddying up the finished product.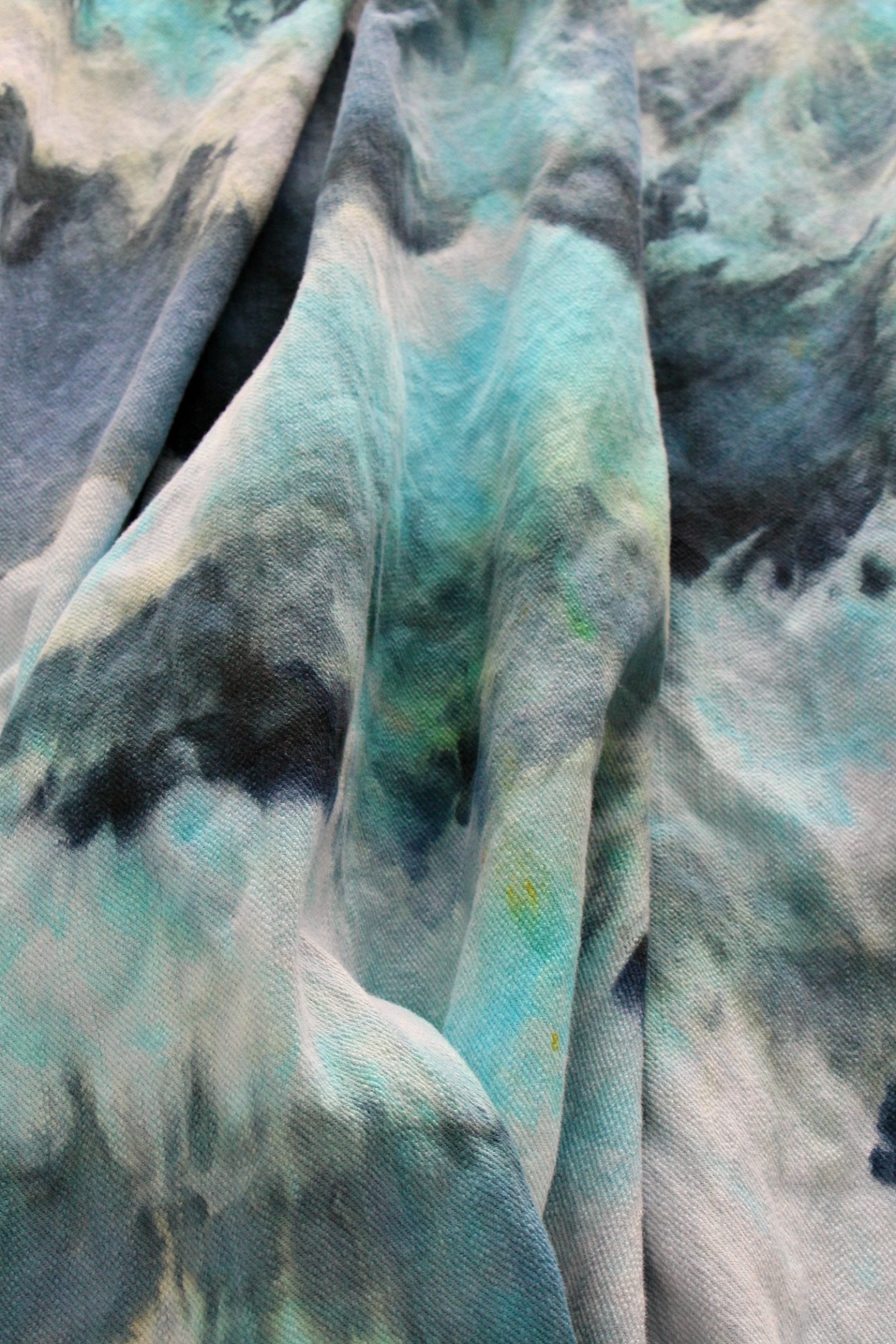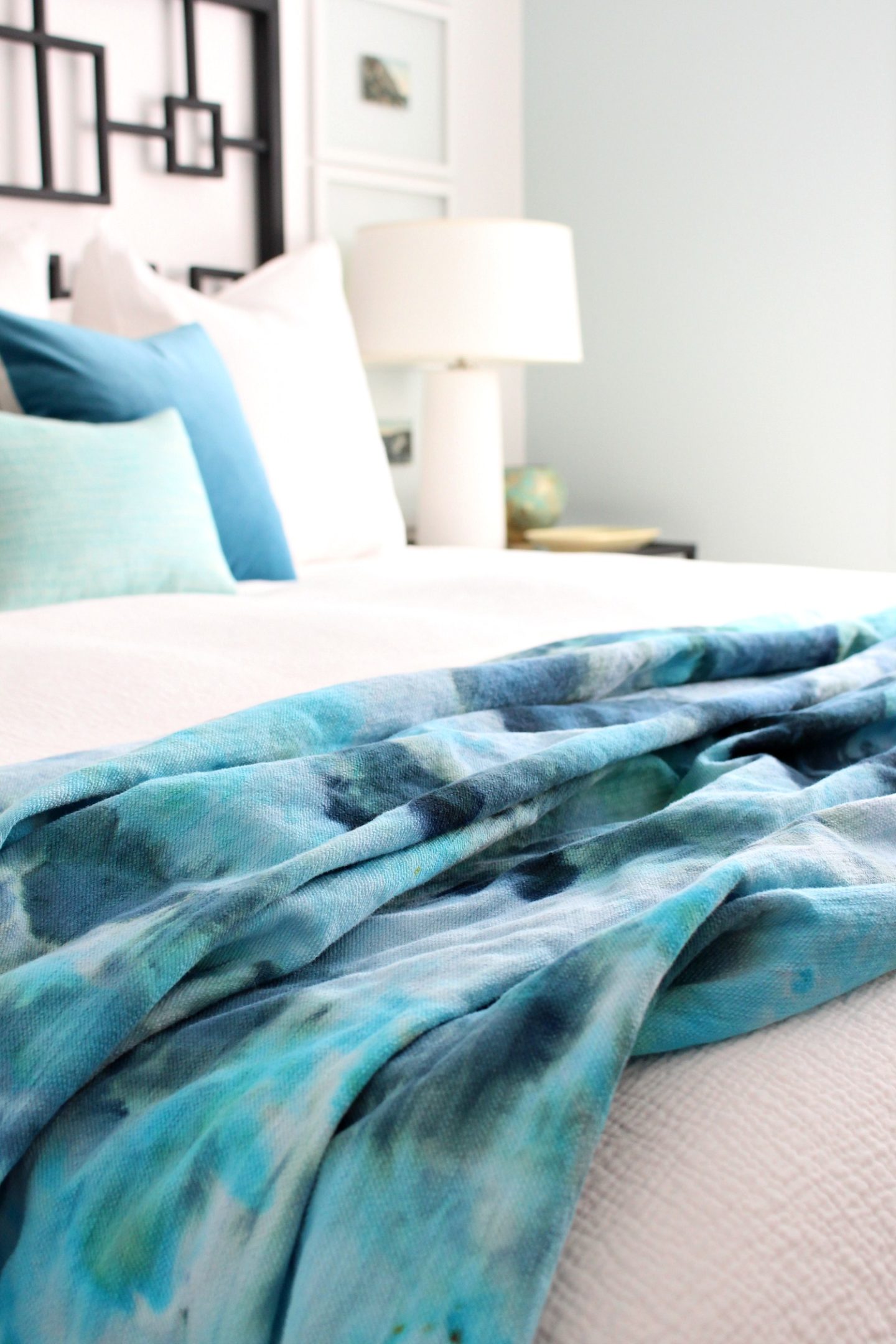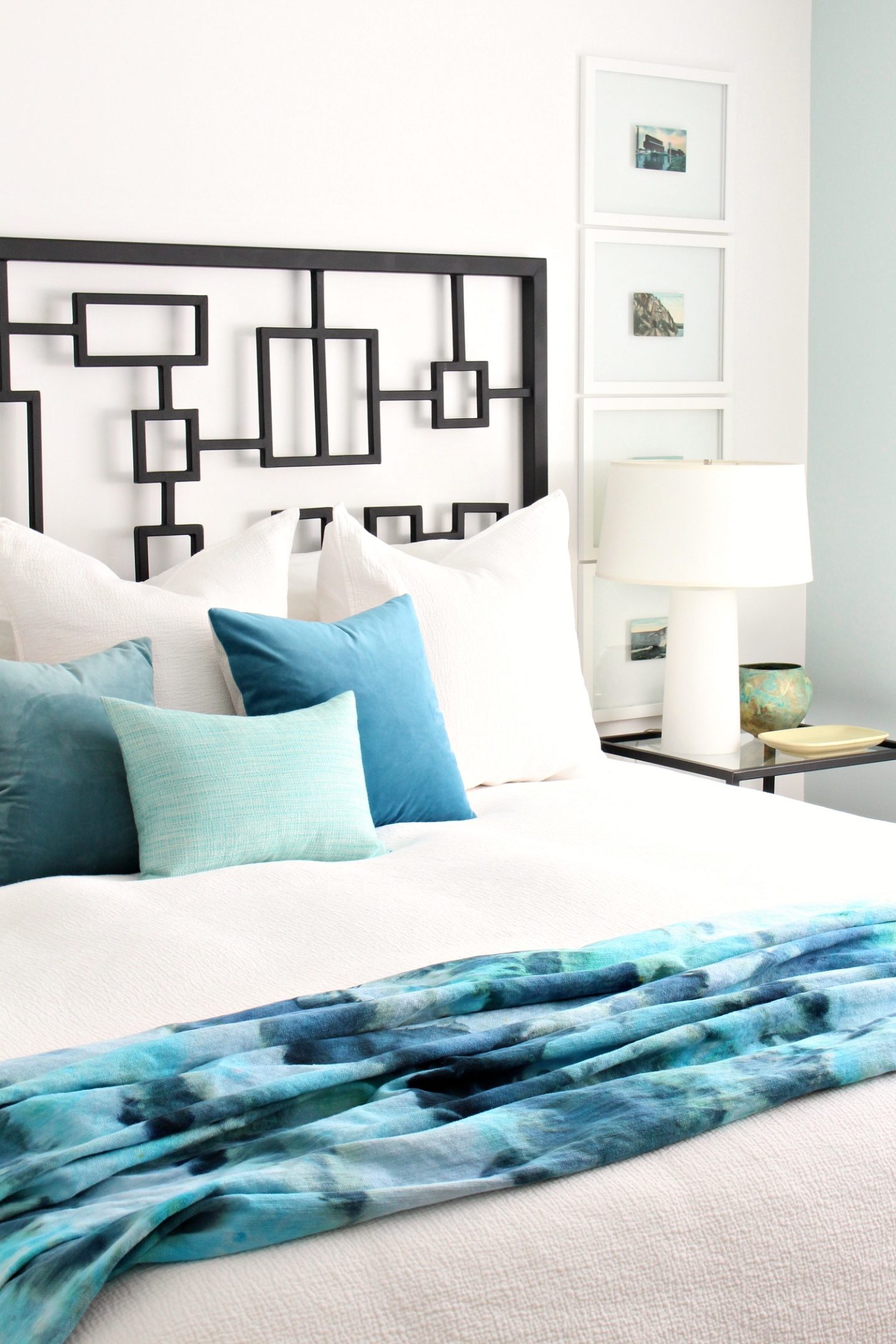 "Sewing" an Easy Throw:
Before dyeing, I pre-washed my cotton fabric and tossed it into the dryer to pre-shrink it and remove sizing so it takes the dye better. I used three meters of the fabric, which fits across my king sized bed. Because I didn't cut the width of the fabric, I used the edges of the fabric as-is. If you do the same, there is no sewing required for the sides! For the ends, I didn't hem! The fabric has frayed nicely in the wash/dry process so all I did was trim the frayed thread and sew on the cotton fringe trim so it lined up with the natural fray of the fabric. I did two rows of stitching to anchor the cotton trim. I turned the ends of the trim under at the ends, but other than that, I literally just sewed a straight line – DONE!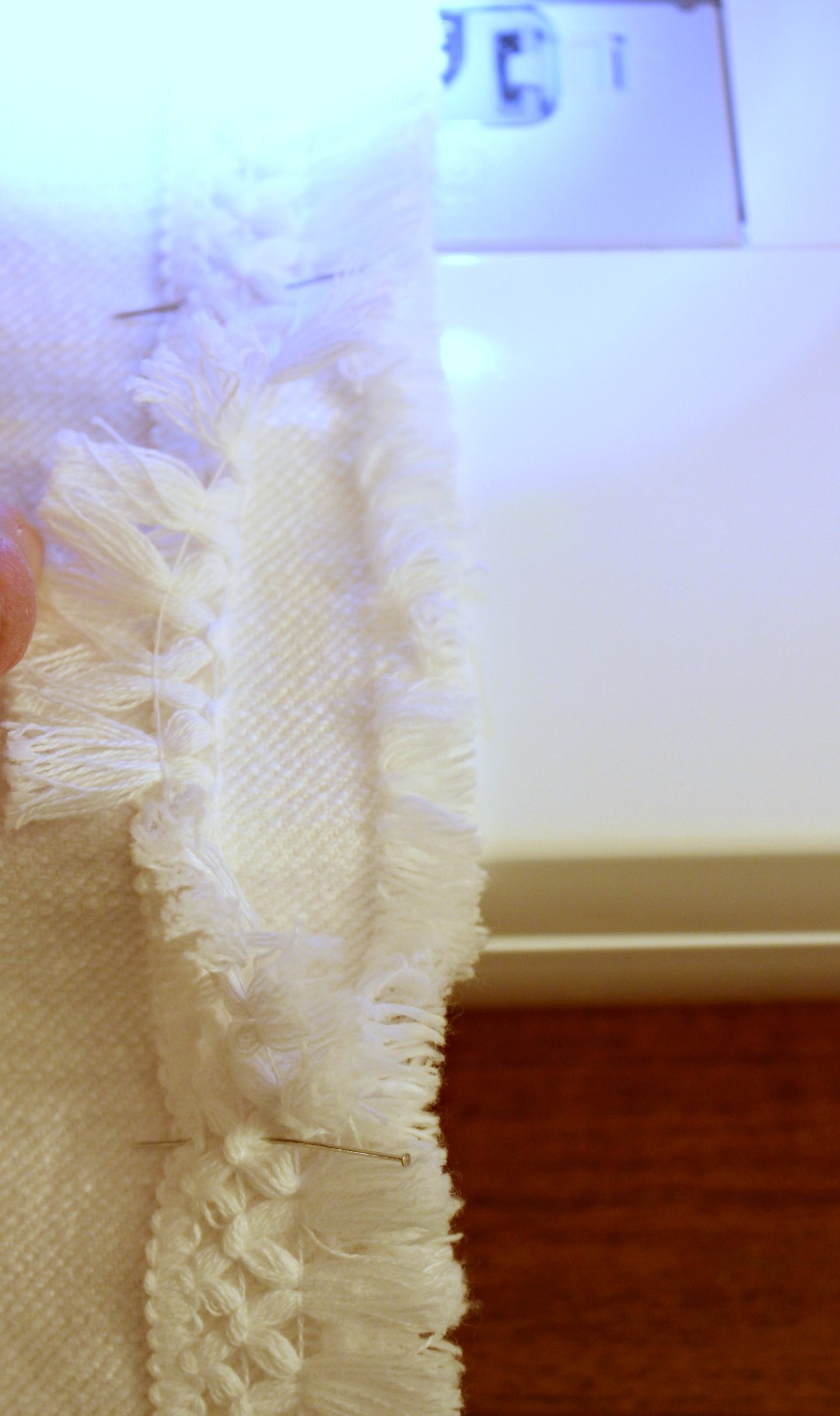 Here's a peek at the trim once it's dyed: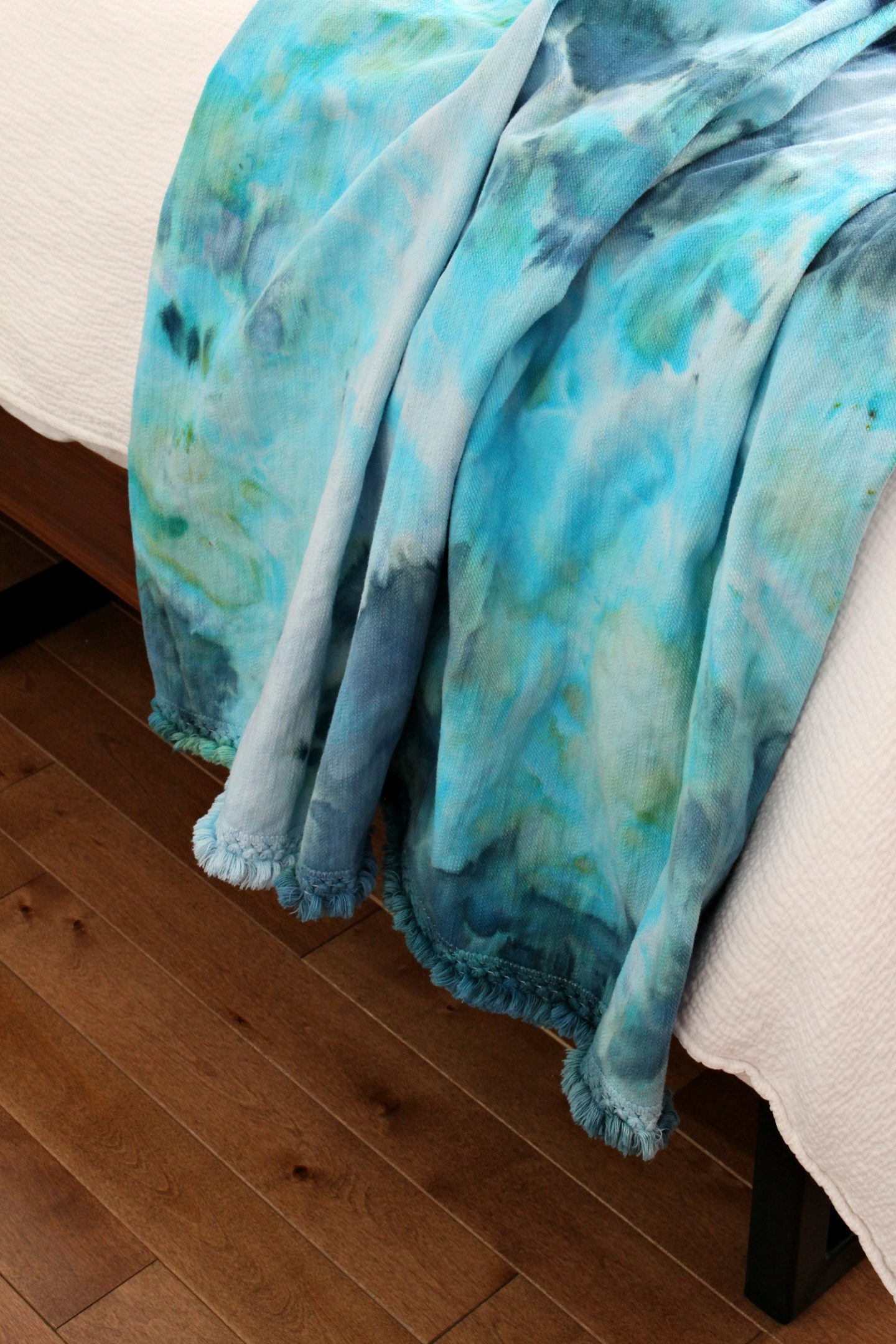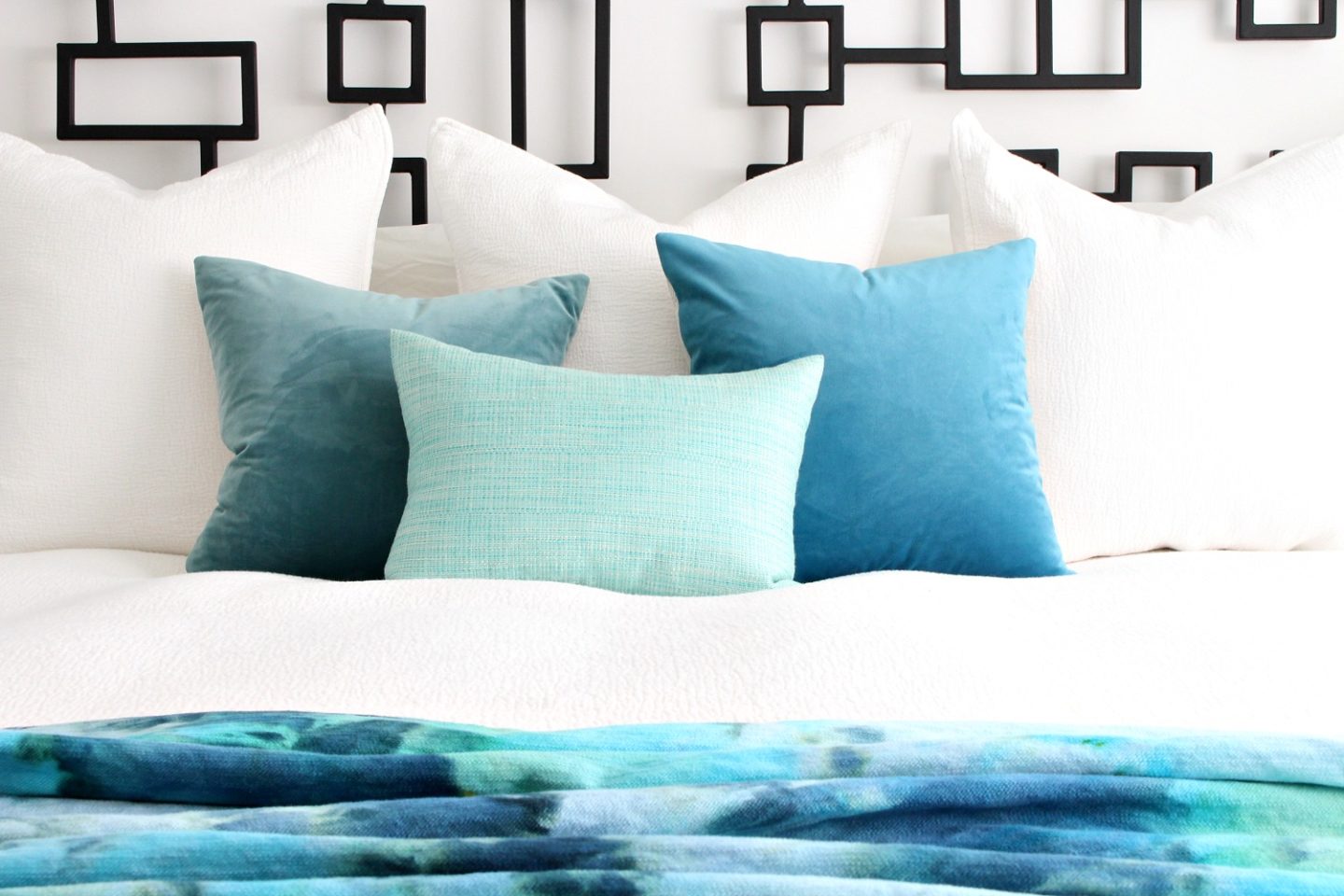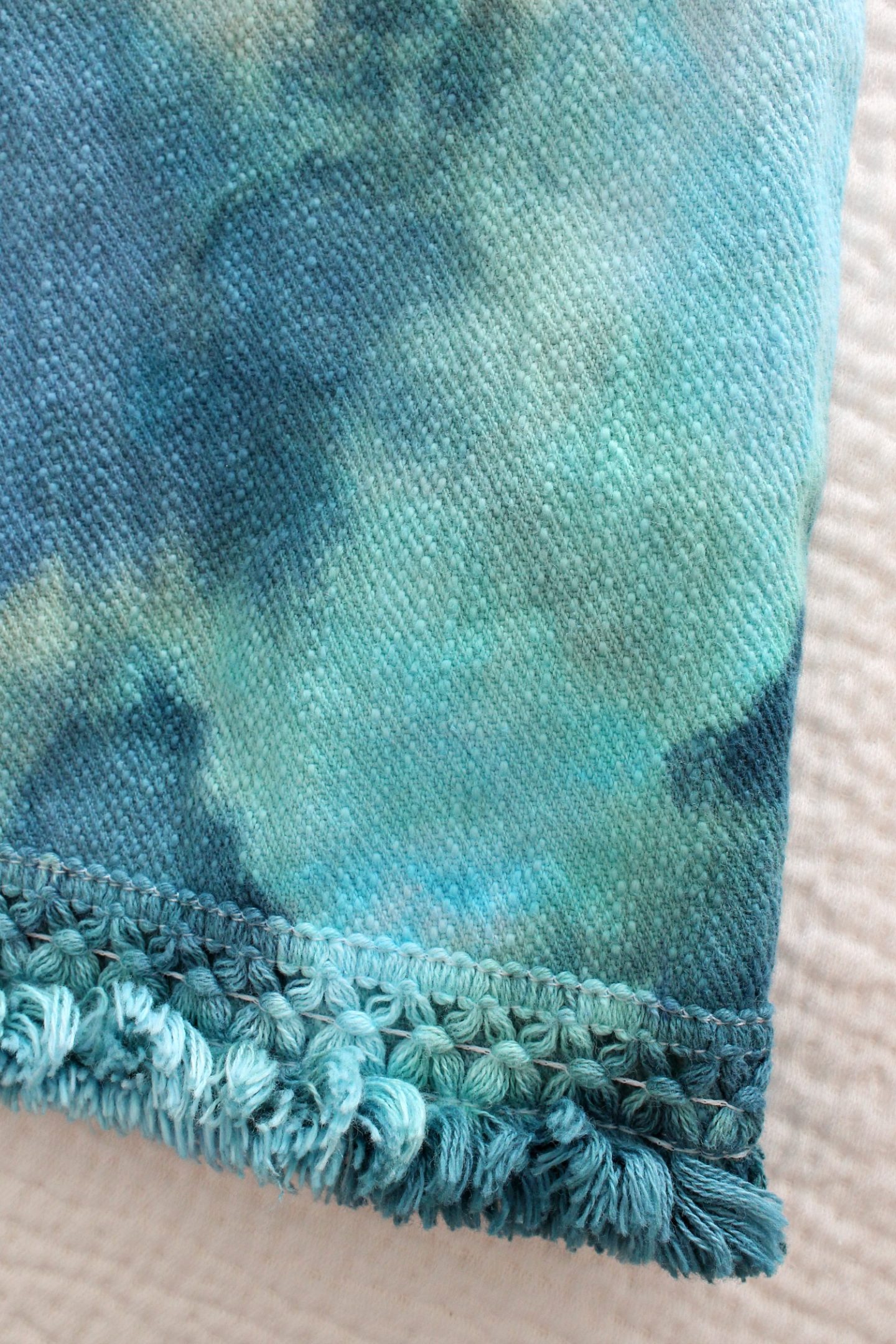 Preparing Fabric for the Ice Dye:
To see photos of this process, take a peek at my original ice dyeing tutorial here. With the throw washed and sewn, I filled a bucket with 8 liters of warm water and dissolved two cups of soda ash in the water. The amount of water you'll need will depend on your fabric size/weight. Just remember it's 1 cup of soda ash per 4 liters (1 gallon) of water. You want all of the fabric submerged in the solution. Wear rubber gloves because the soda ash solution is really a skin irritant. Soak the fabric in the soda ash solution for half an hour. Then remove the fabric from the soda ash solution and wring it out (but set the rest of the soda ash solution aside, because you can use it again!).
Ice Dyeing the Fabric:
Place a metal grate (like a cookie wrack) over a basin or just right in your laundry tub if you don't mind a little dye stain. Twist and bunch the fabric up and cover with ice (see here for photos). Then sprinkle on the procion dye and let it melt. I find it helps if you do this overnight so that even when the ice has melted, the dye has time to really sink into the fibers. Then rinse in cool water and launder with like colors!
The Ice Dyed Fabric – Version 1:
For my first attempt, using just Parakeet, the color turned very lime green! I expected more teal, but the blue and green seemed to get "pulled apart" for lack of a better word. This tie dye look was achieved with just the one dye color.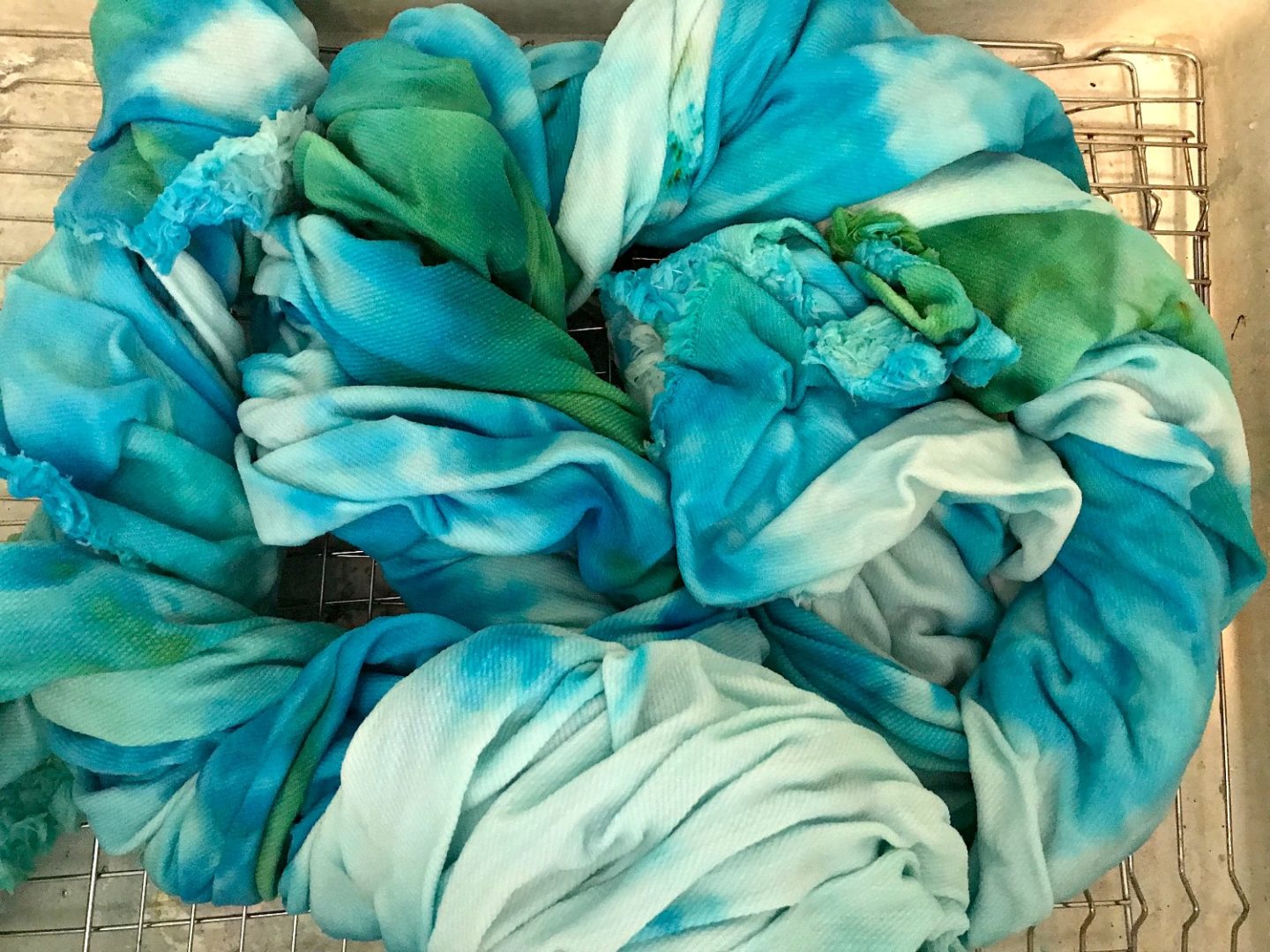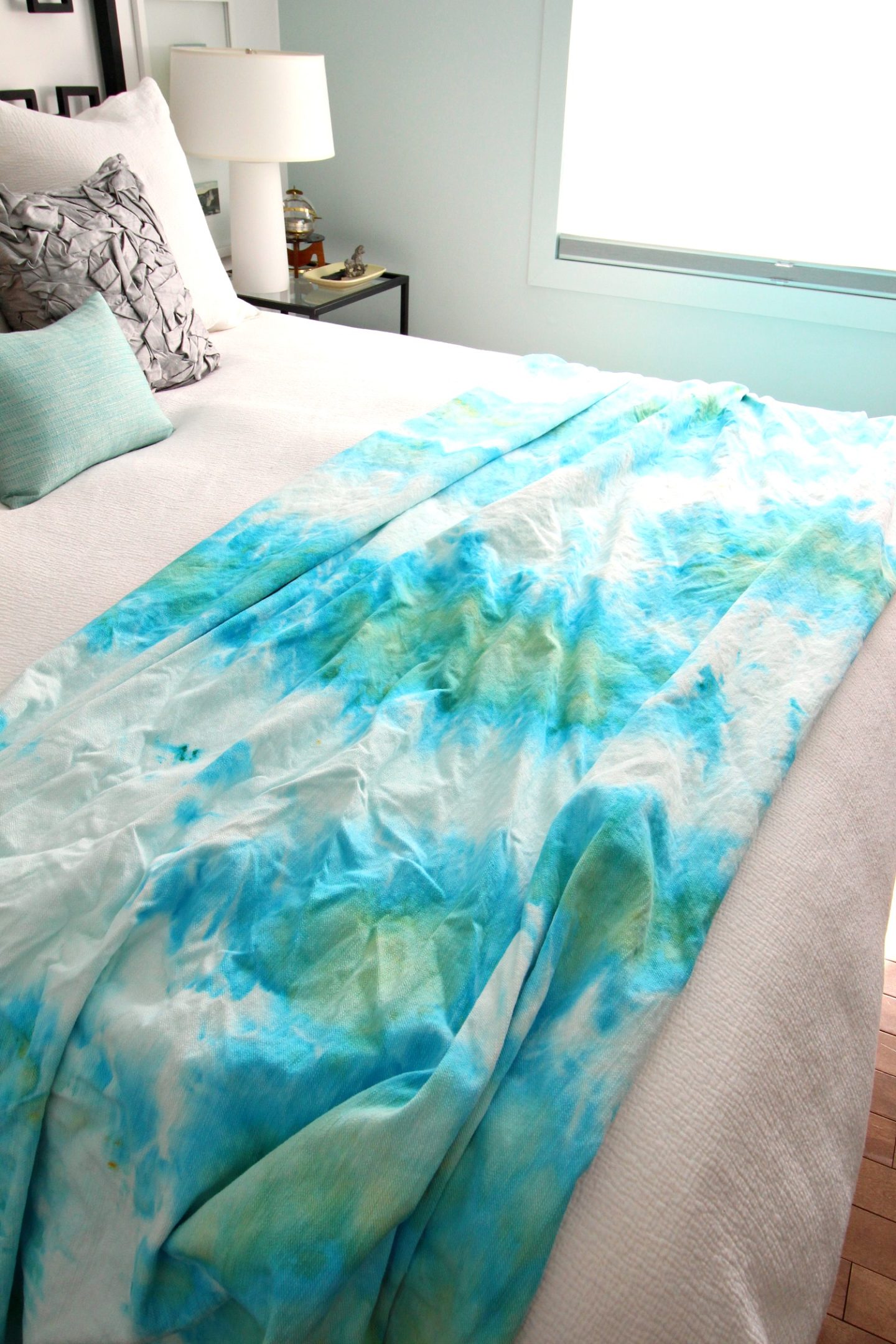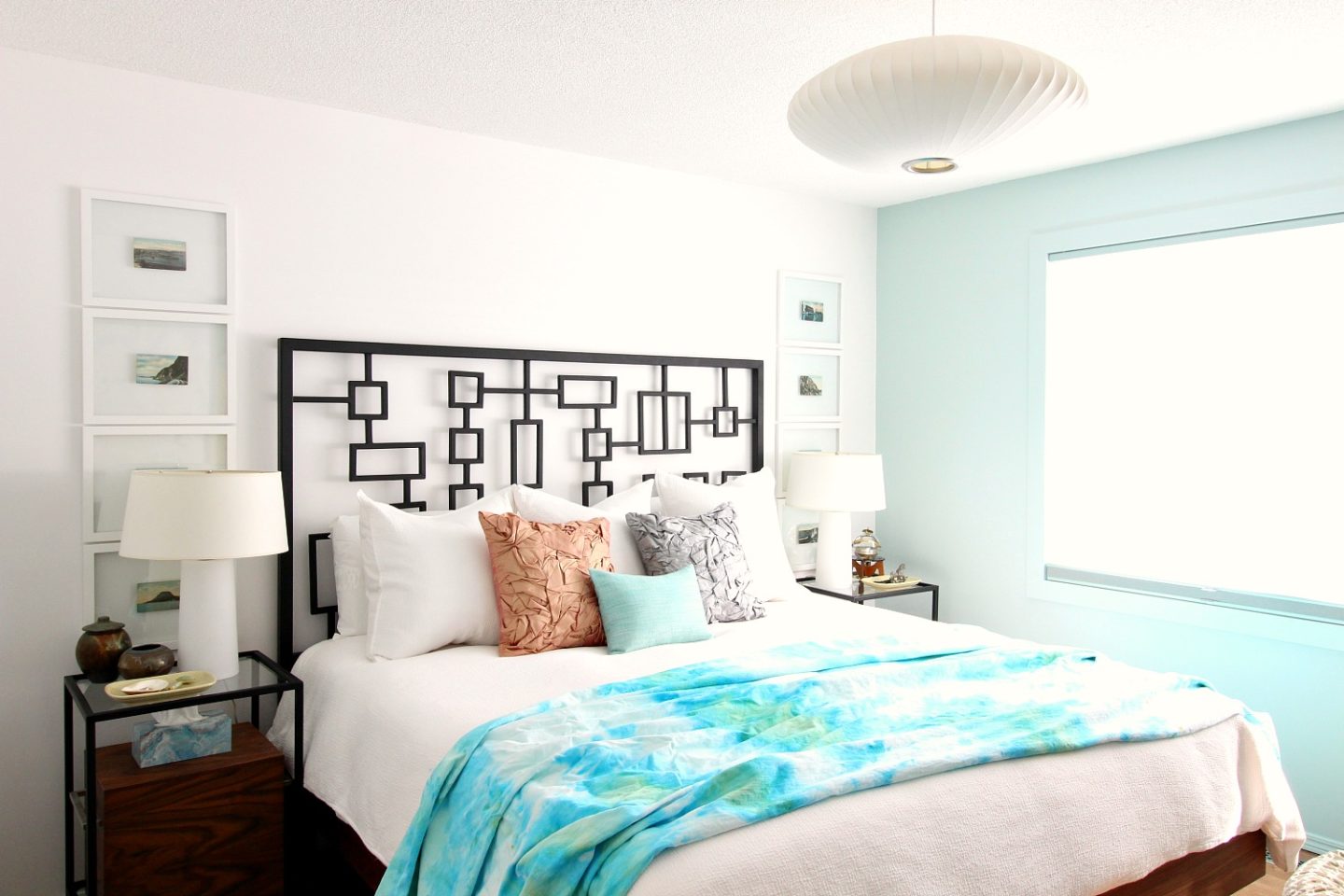 The Ice Dyed Fabric – Version 2:
For my second attempt, I didn't have any more ice so I tried snow! It didn't work as well as the ice. The dye sort of sunk through the snow more quickly and traveled around the fabric less. The end result was splotchier and less marbled. I dyed over the Parakeet-dyed fabric with Teal.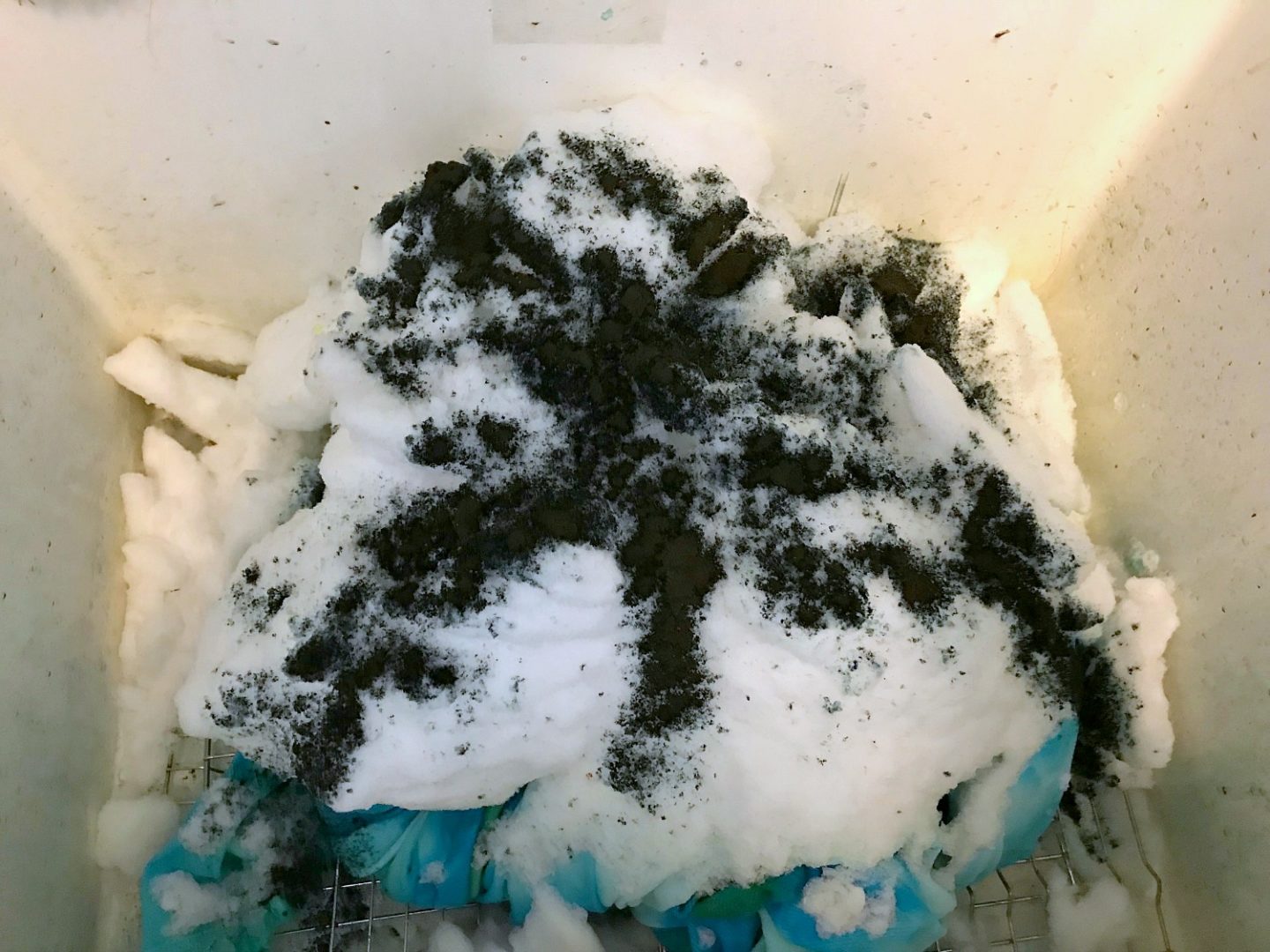 The Final Ice Dye Fabric:
Here is the final ice dye result, dyed first with only Parakeet and then re-dyed a second time with Teal.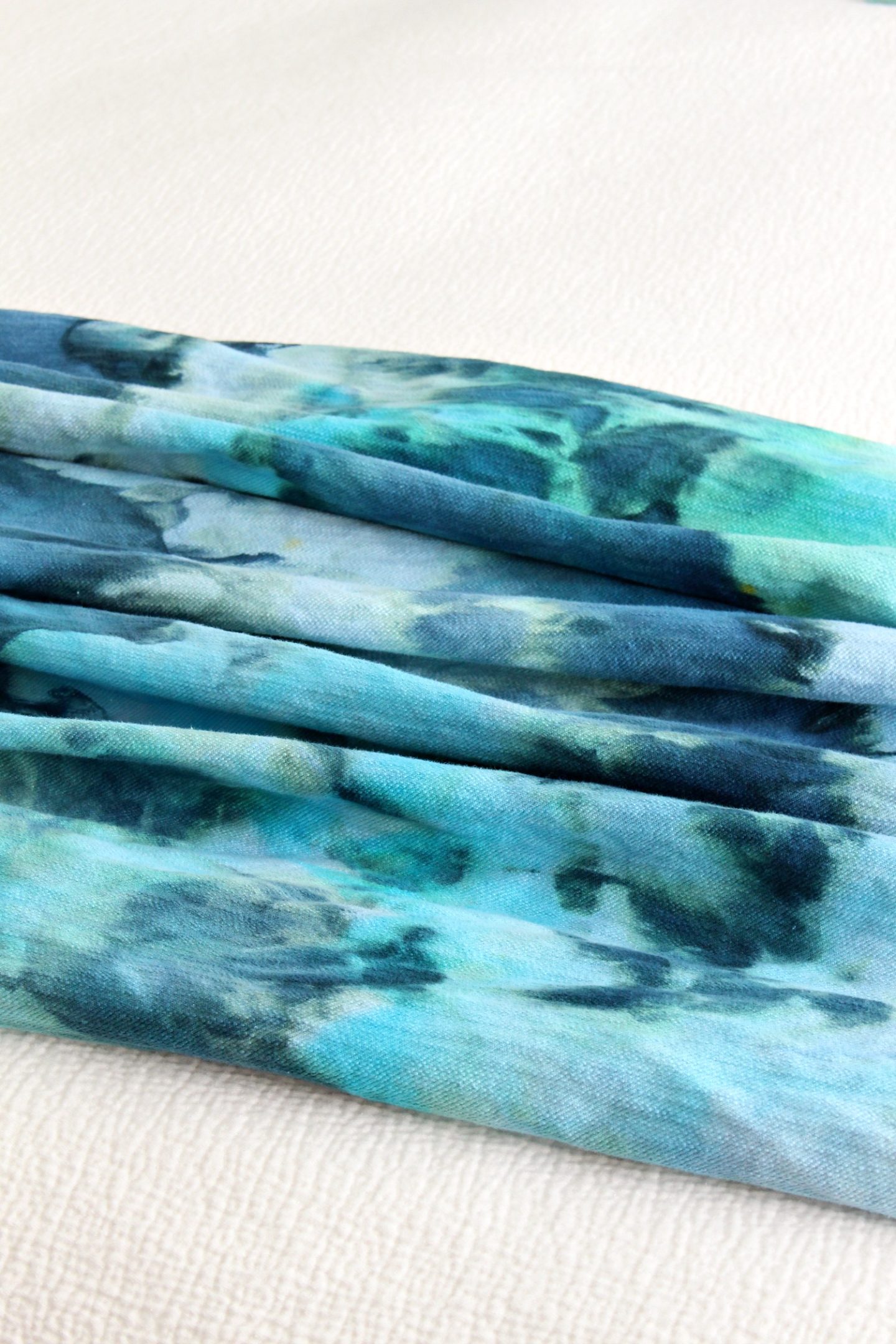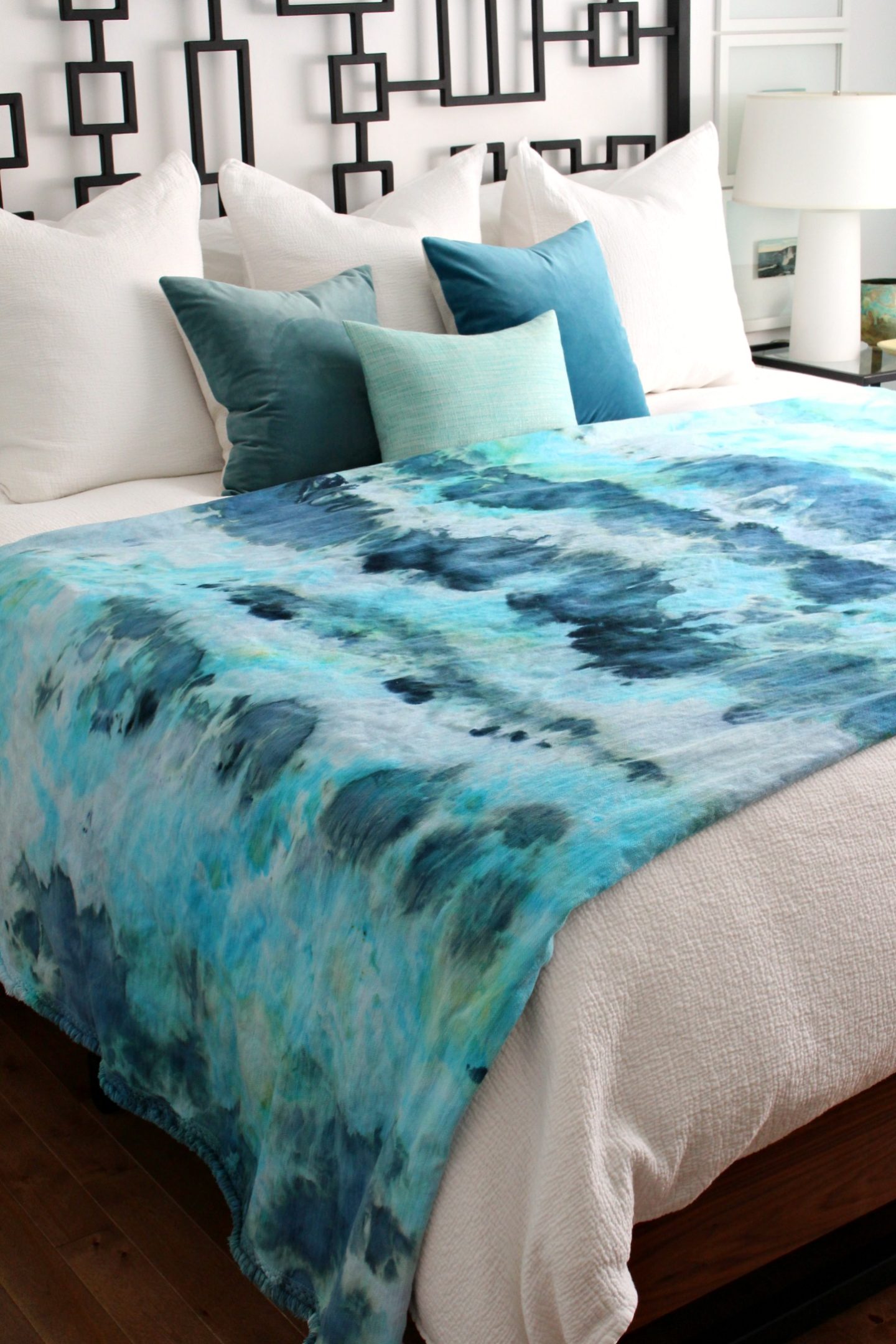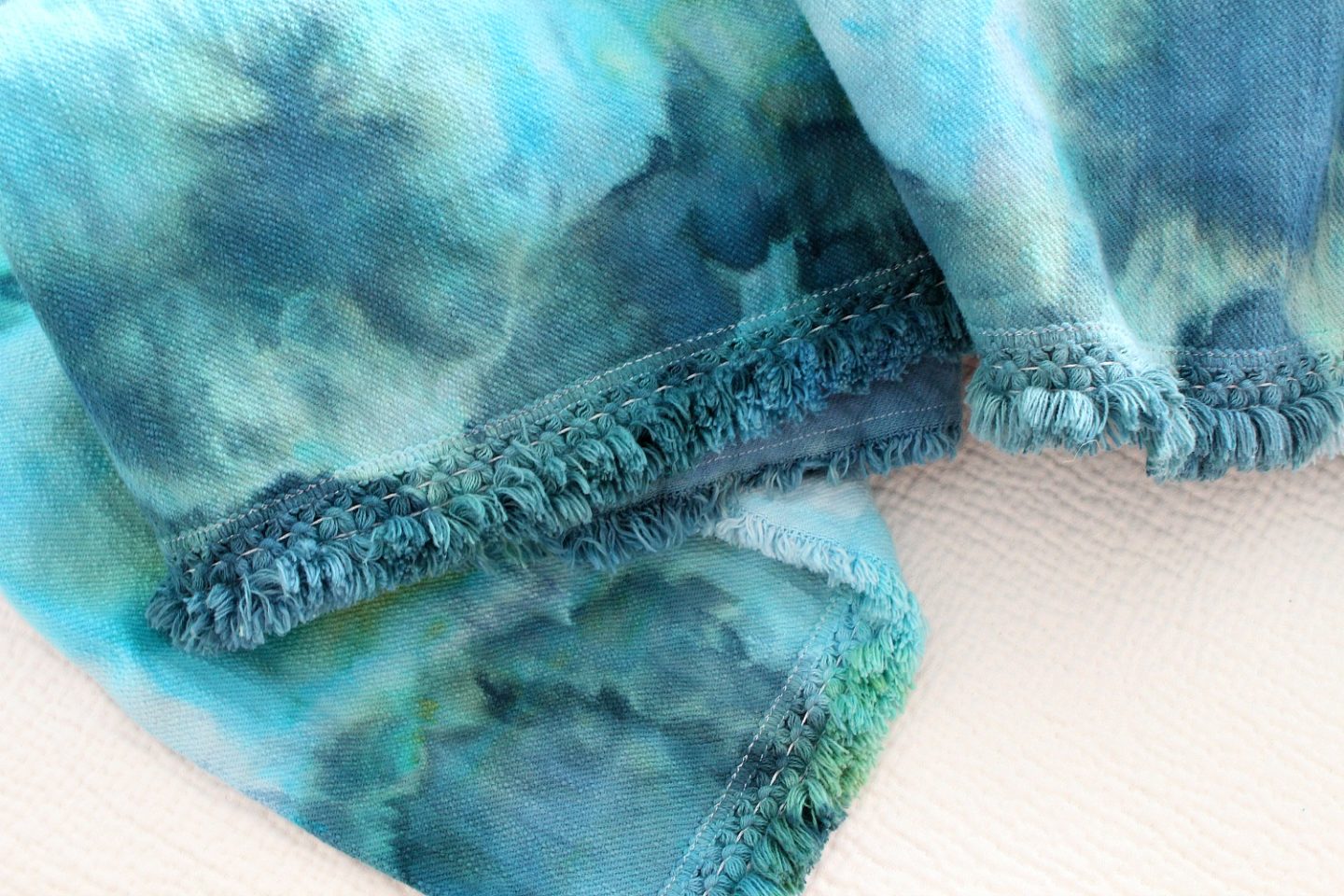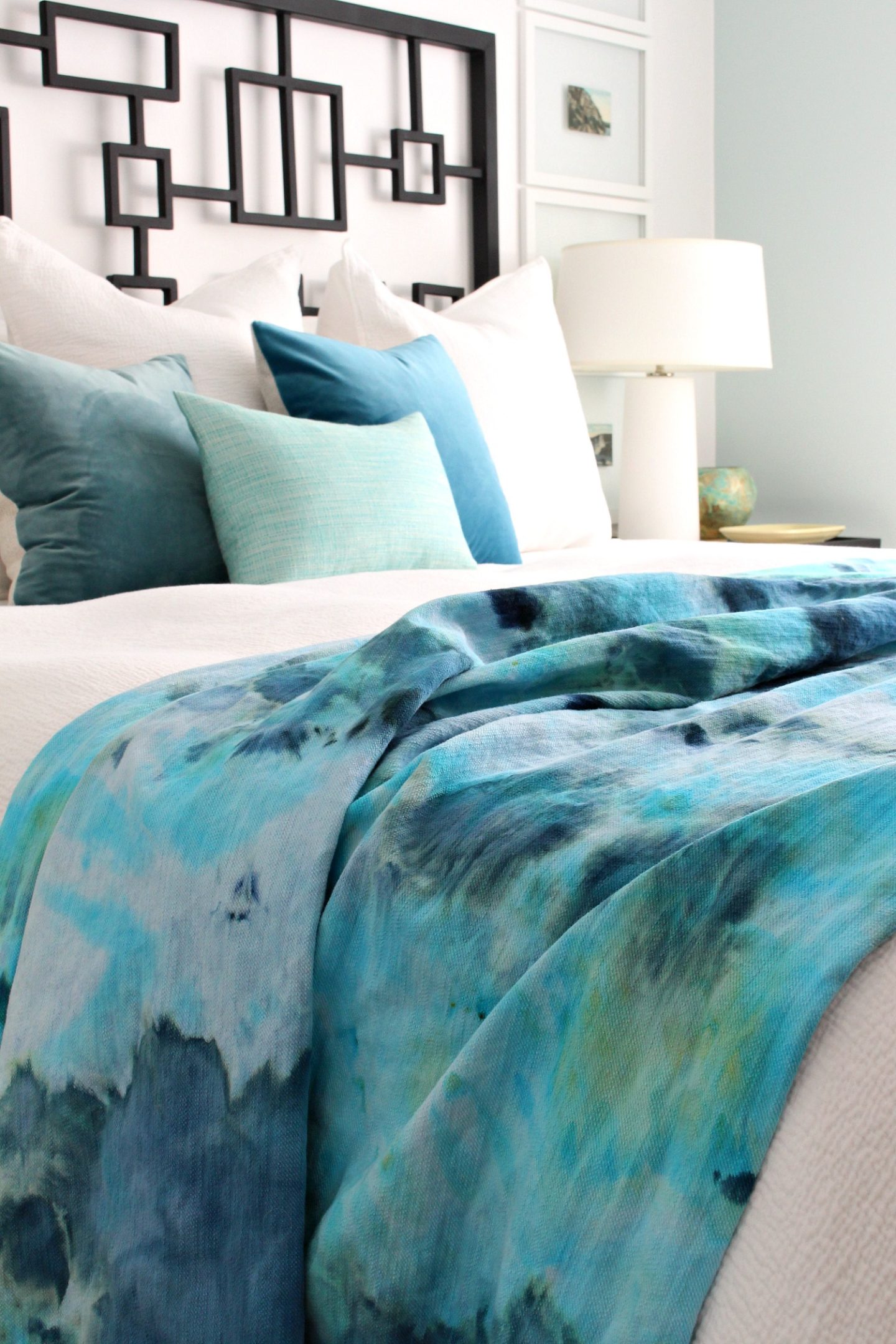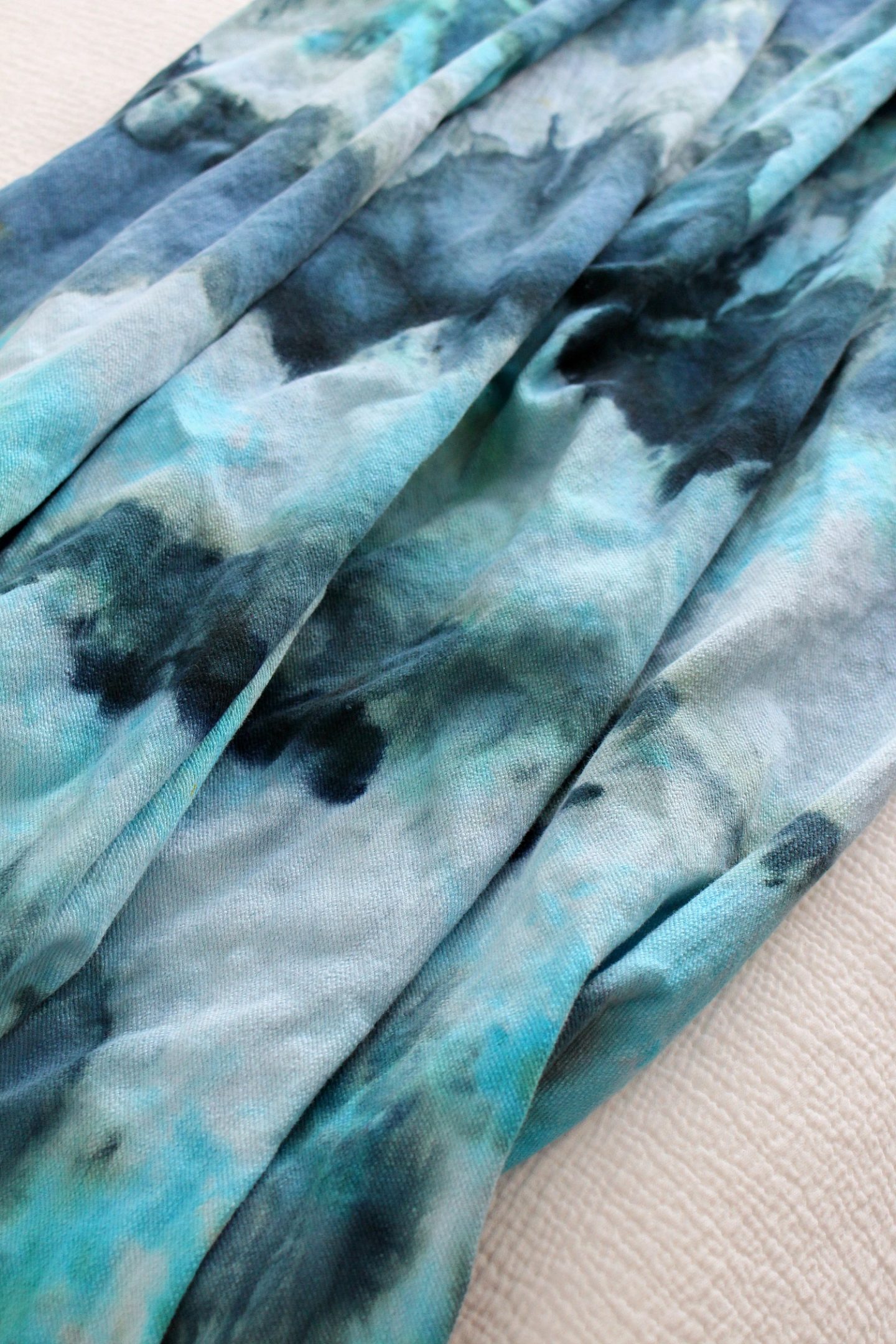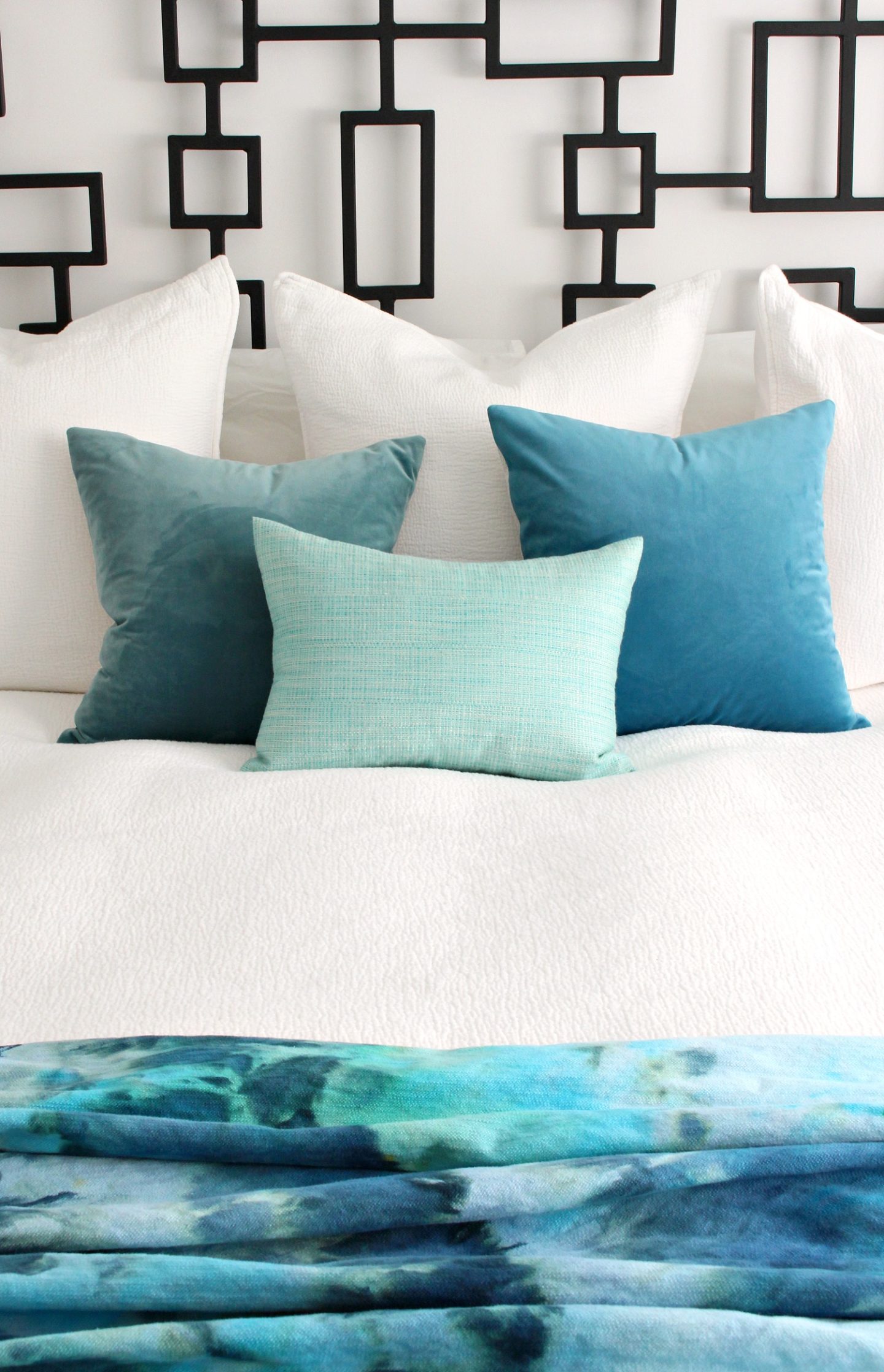 At first, I was disappointed because I pictured fabric more like my ice dye pillows, but it's grown on me. It feels vibrant and summery – the bedroom looks quite beachy! I experimented on the silk I used for the runner in my spring home tour and the slightly muted blush pink really deepened the dye colors and introduced a wonderful sheen into the project: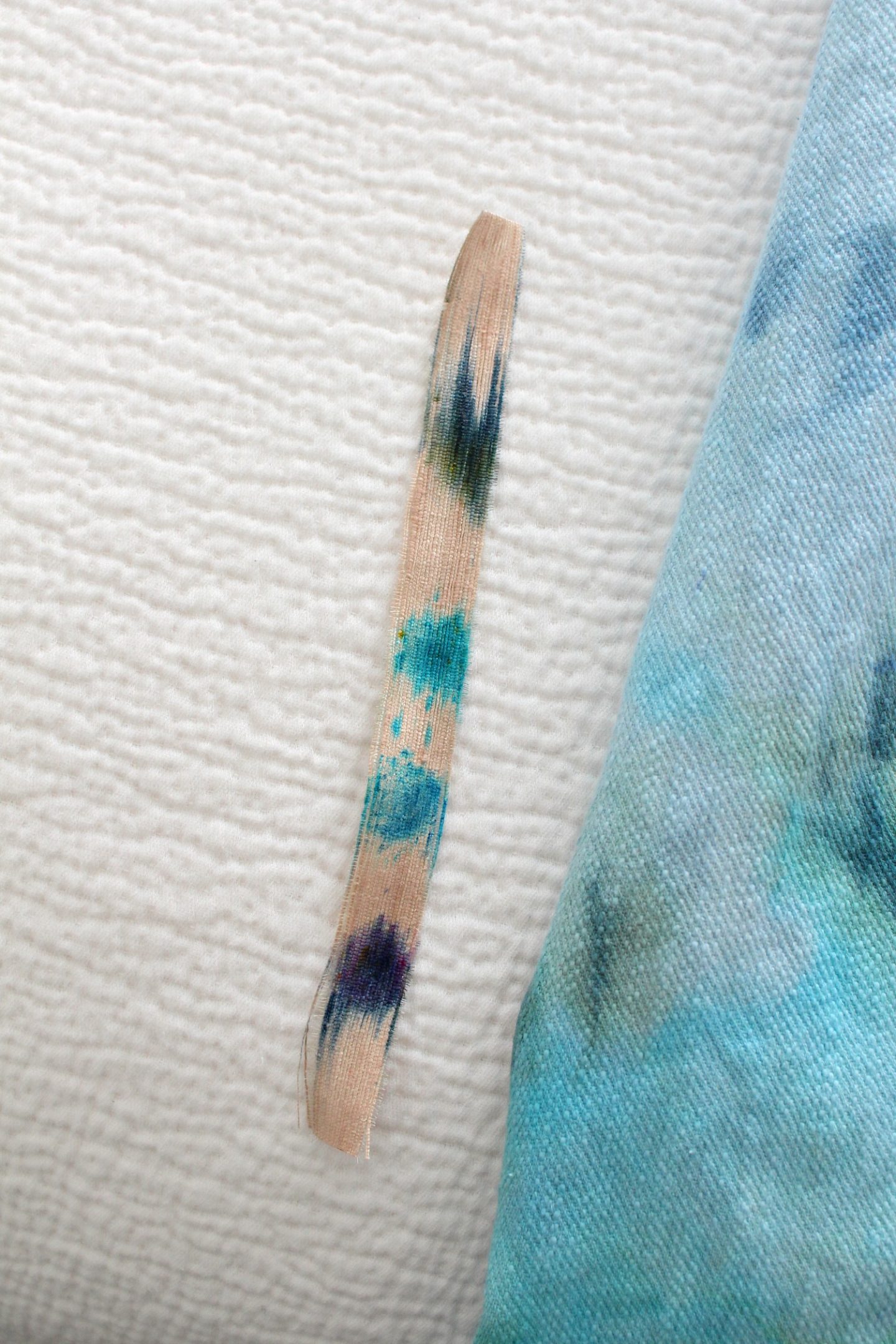 Hopefully you liked this boho meets beachy DIY ice dye throw blanket – let me know what you think of it in the comments, and what you'd like to see me dye or sew next!
Pin This Idea for Later: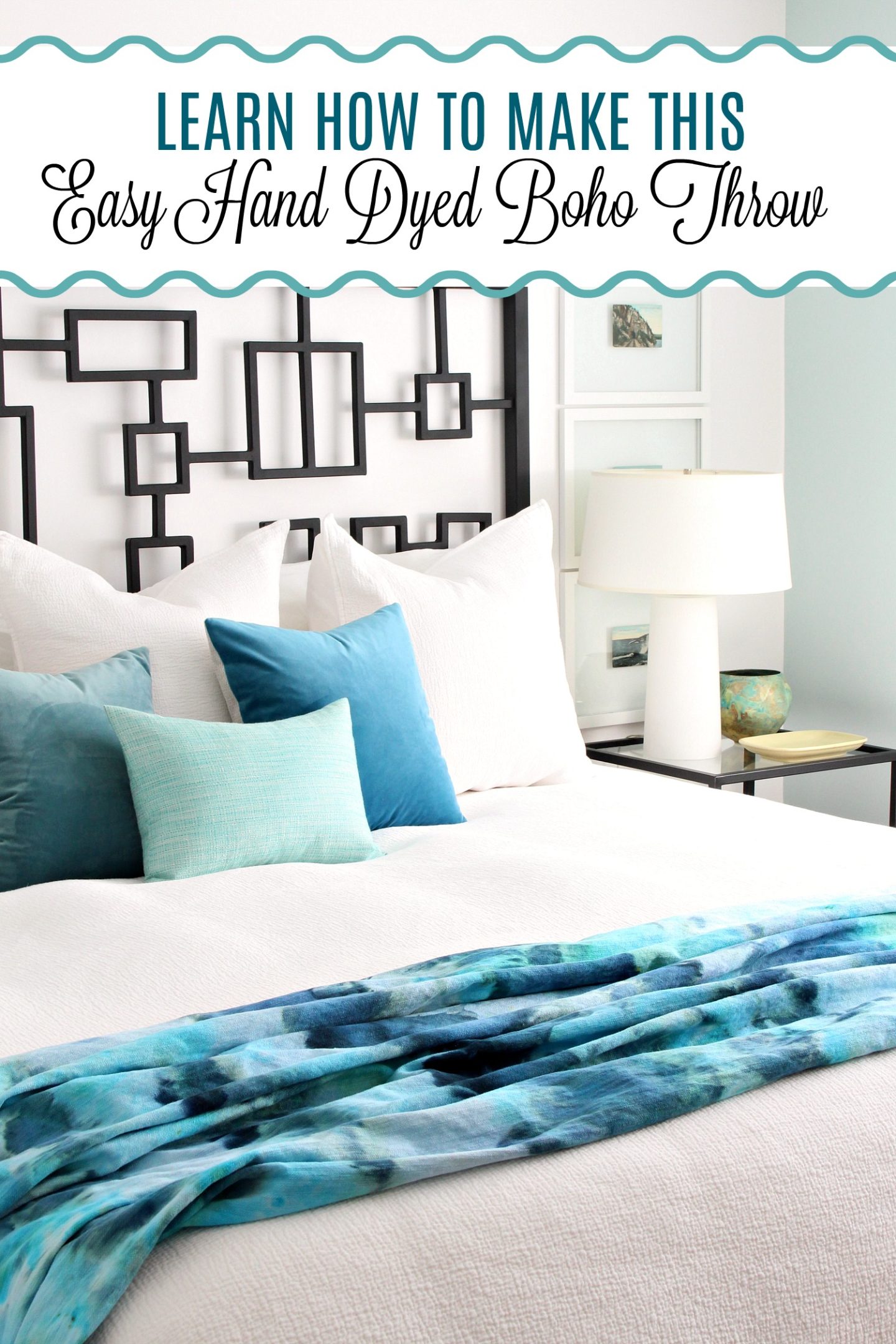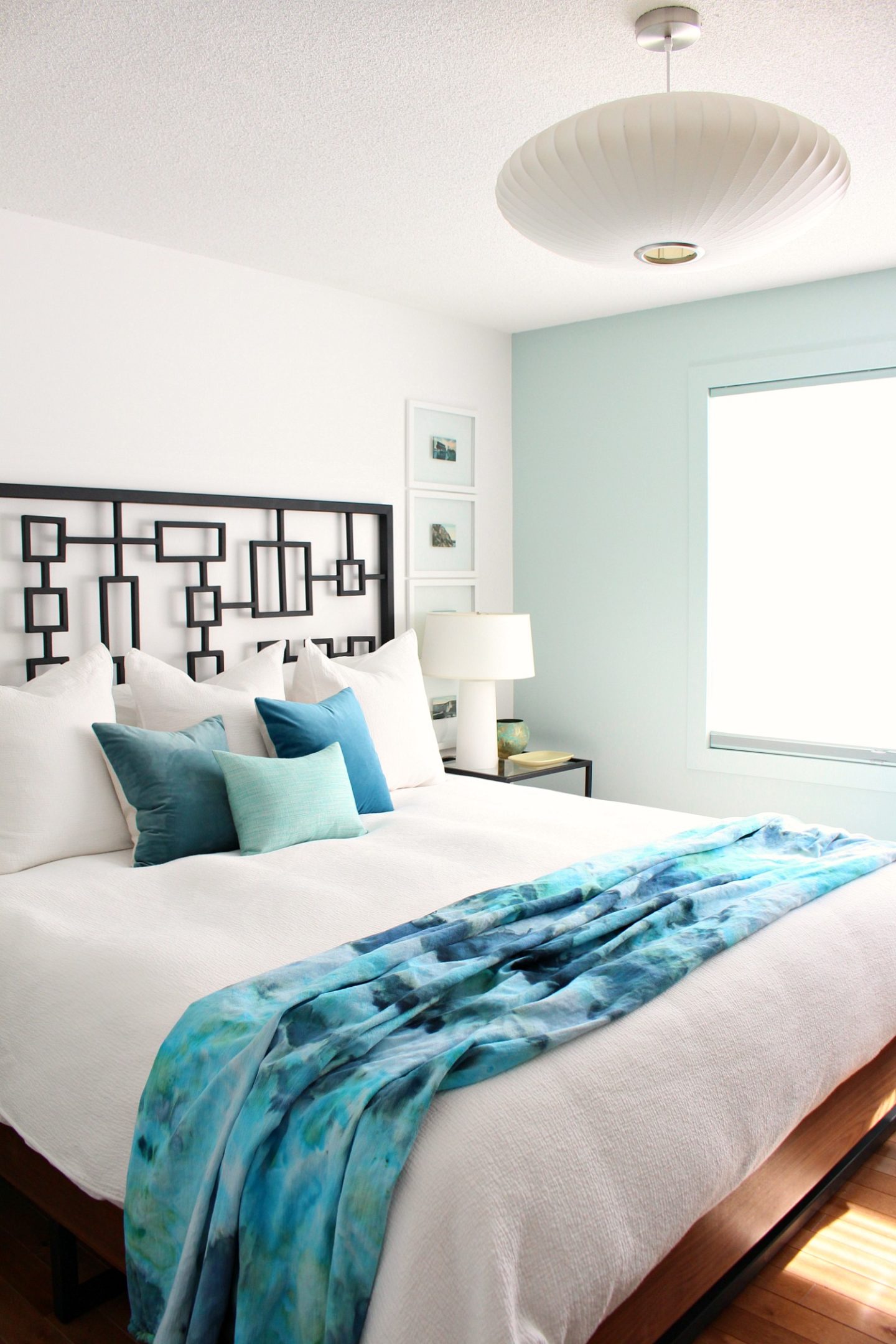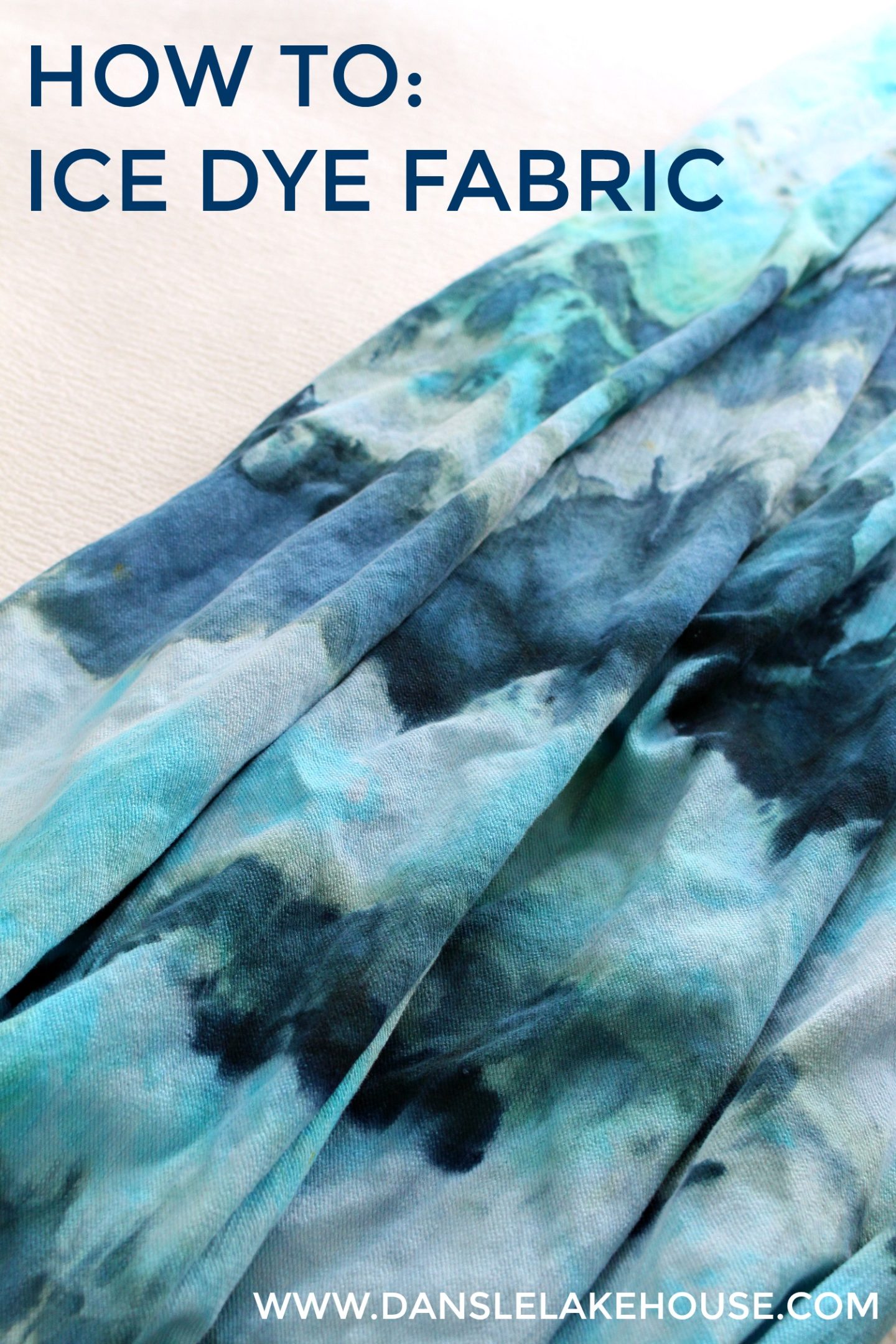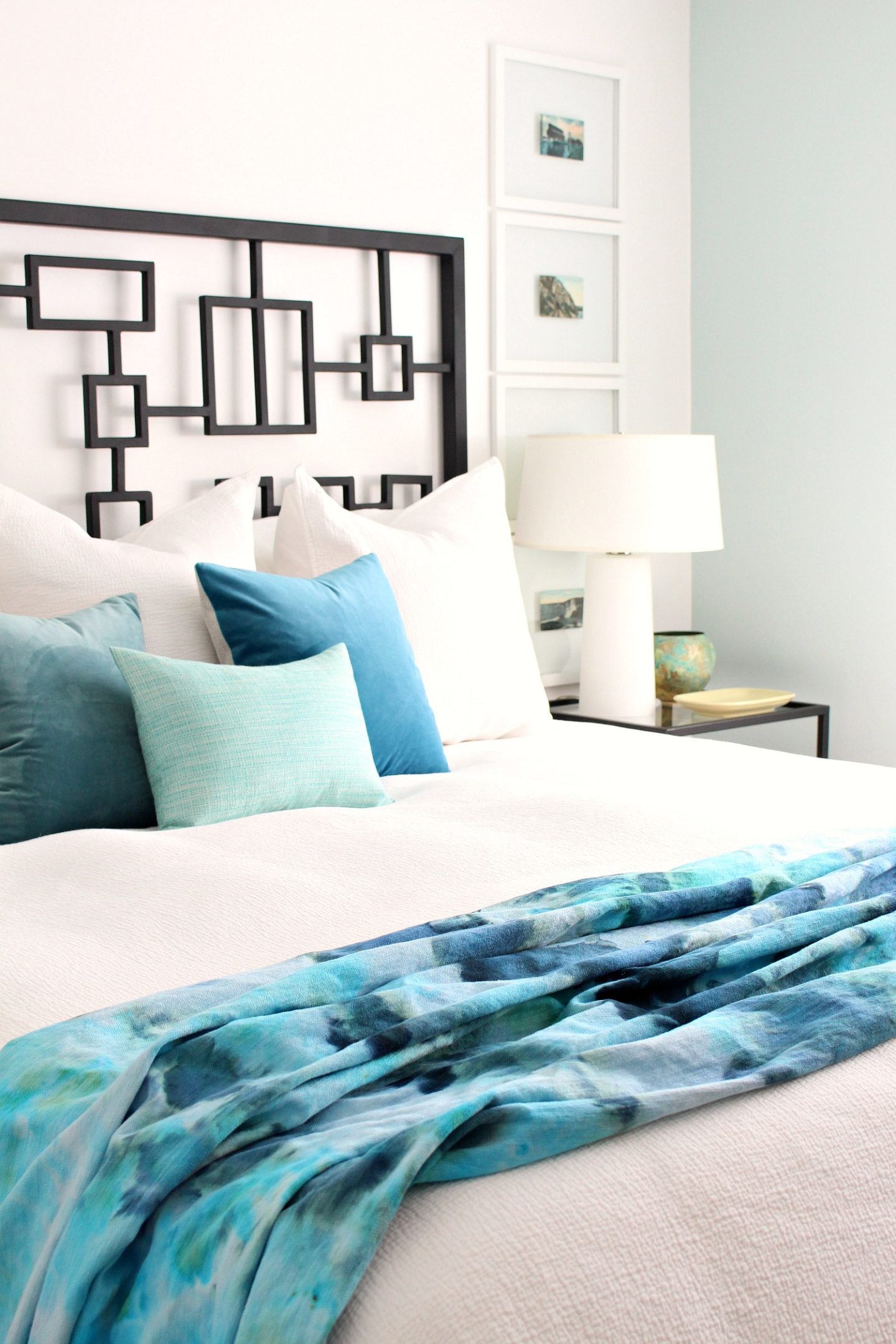 UPDATE: Ice Dye Throw 2.0
When the dye I ordered (Kingfisher Blue) finally arrived, I decided to start fresh. Instead of the inexpensive cotton, I splurged on a much fancier cotton slub. I skipped any trims and embellishments and just dyed the fabric. Here's a peek at the new dye and the dyeing process again – just for fun!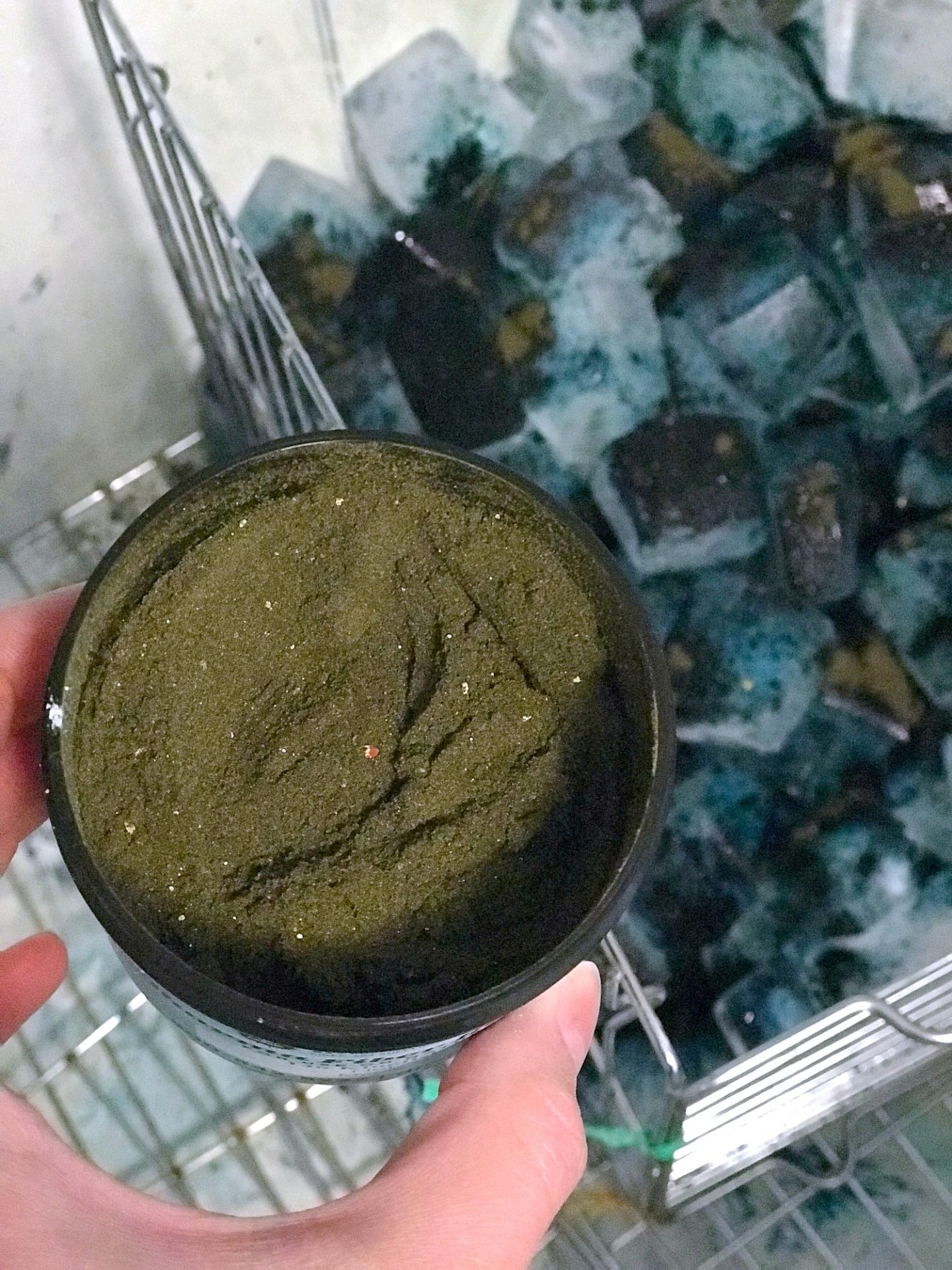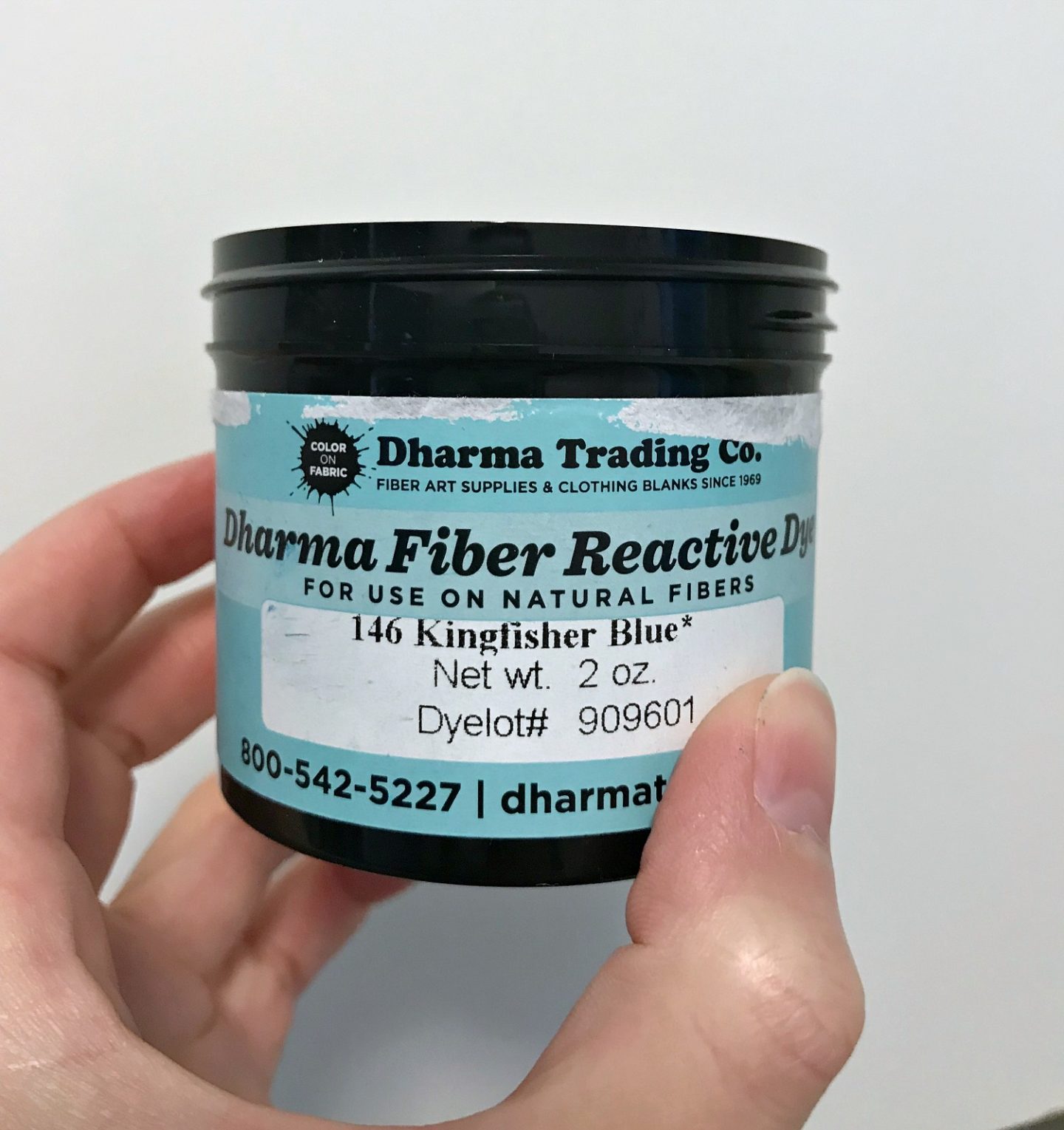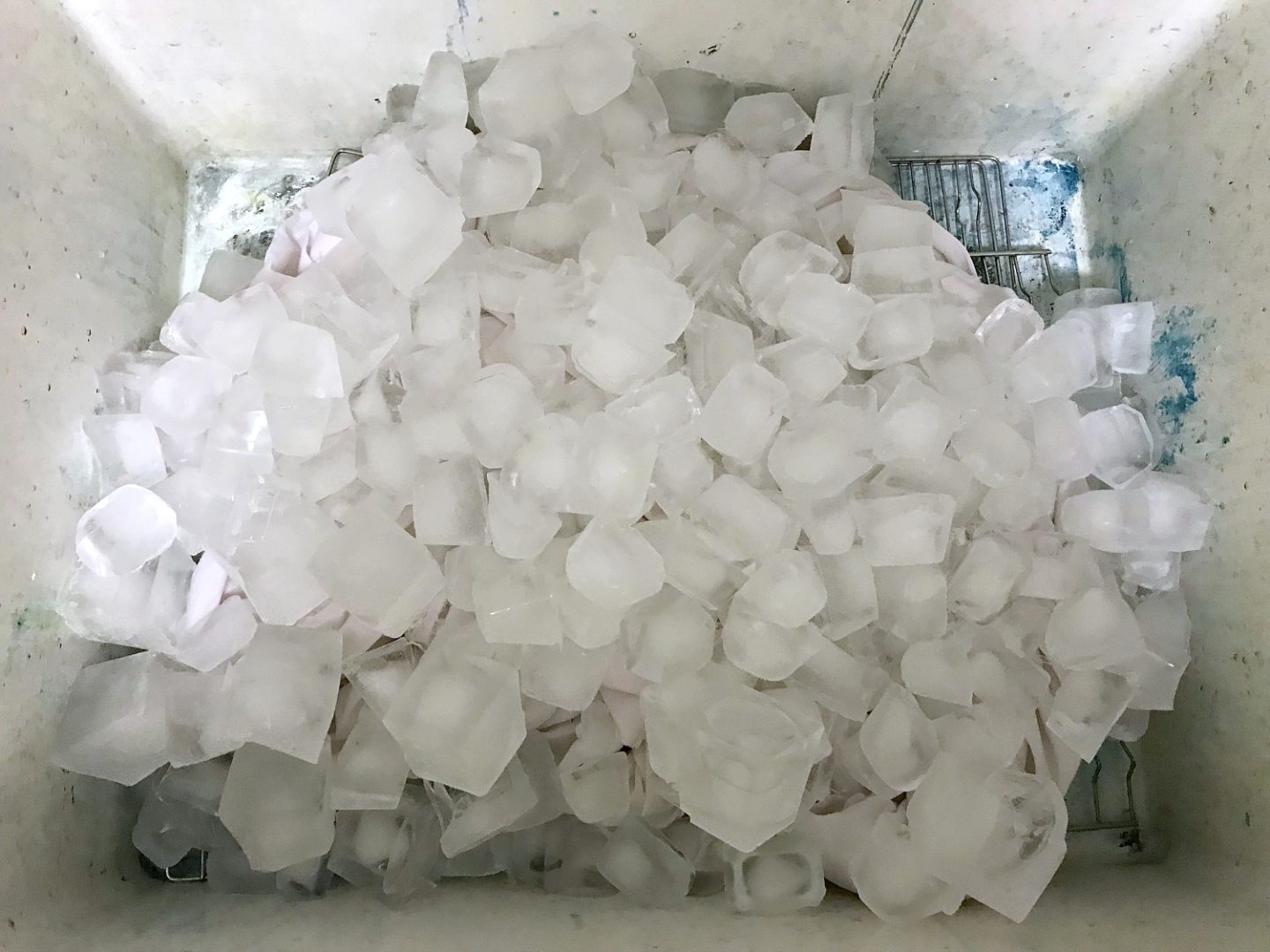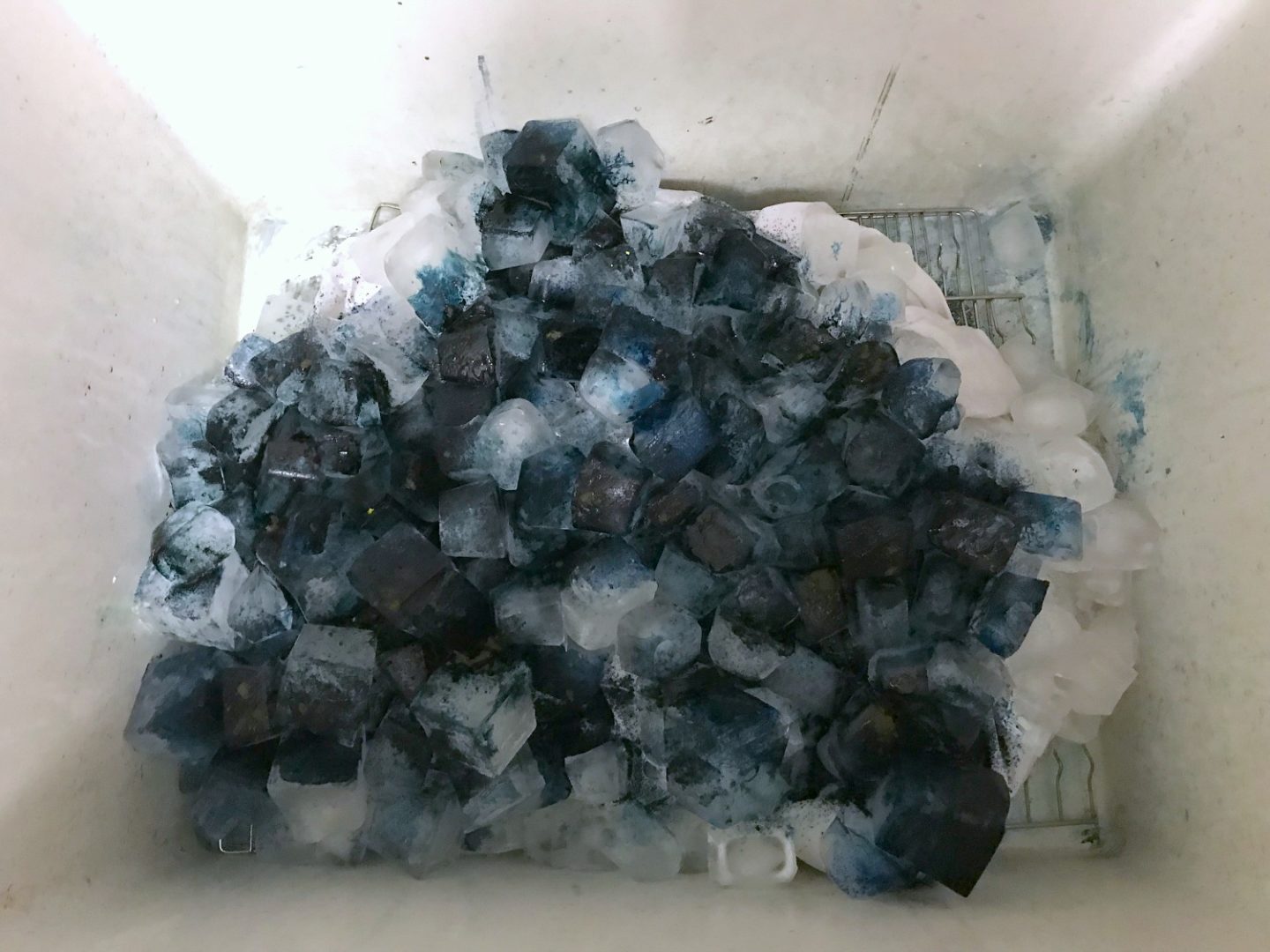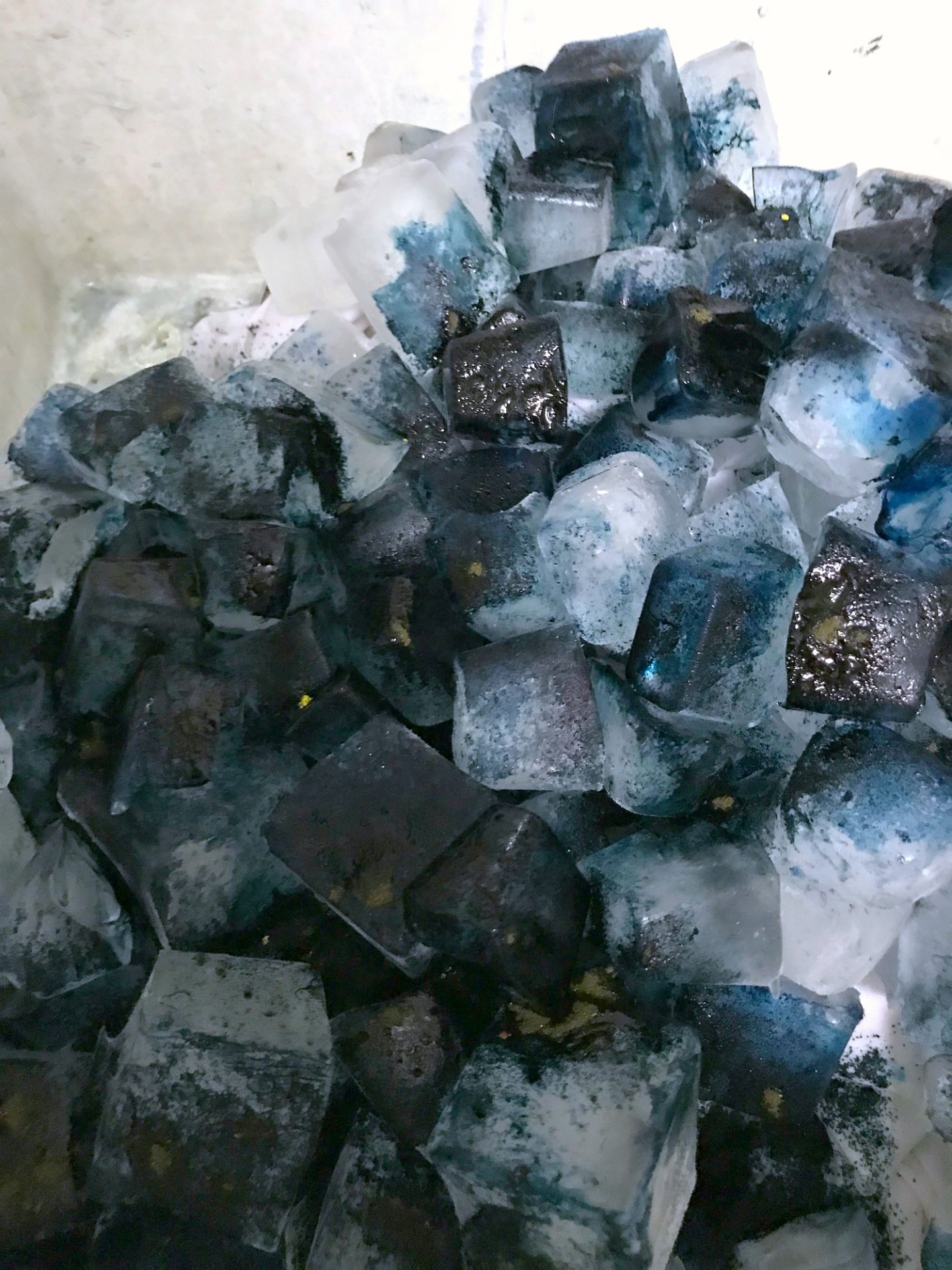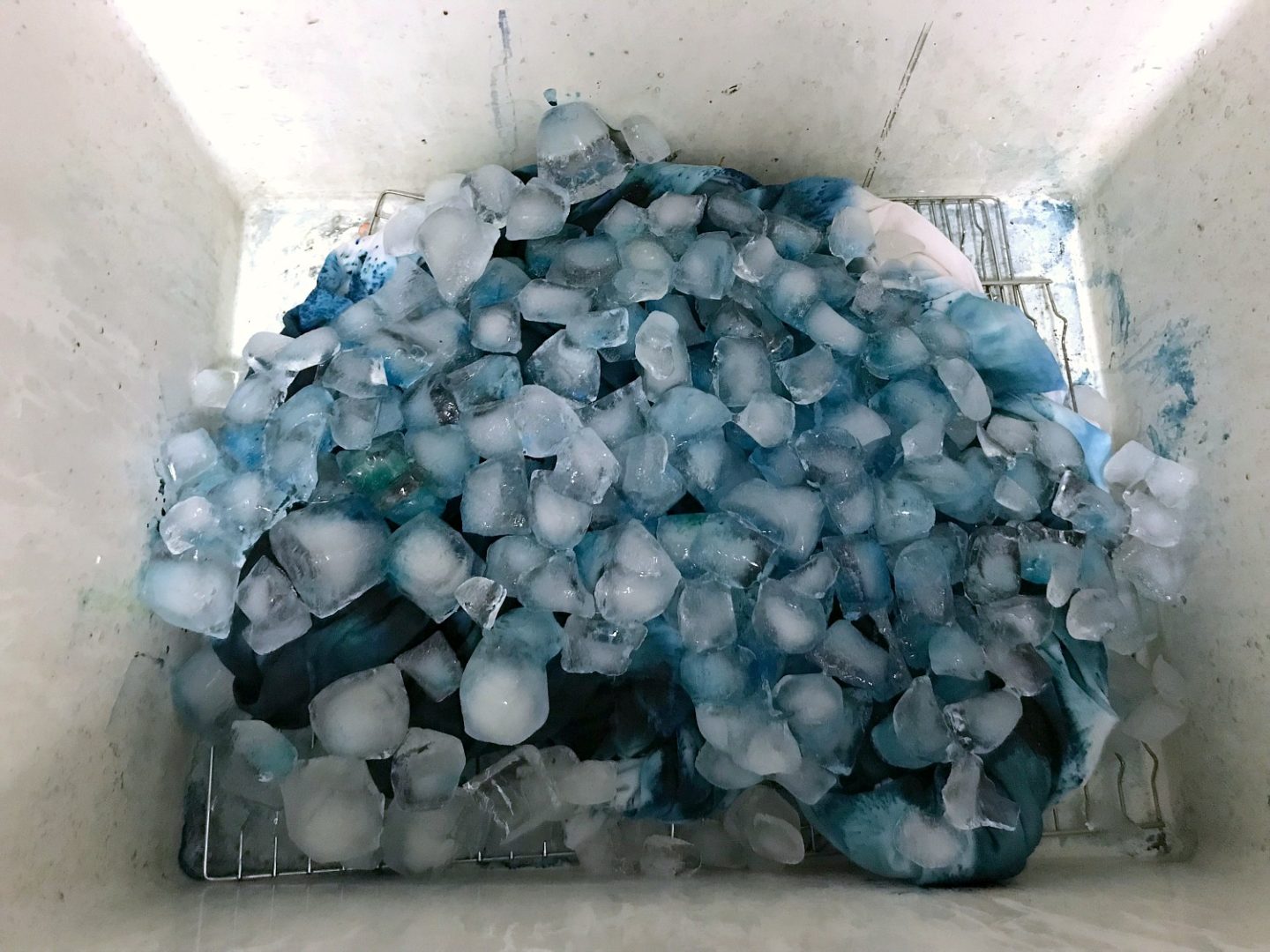 And here's the finished ice dyed throw, using just Kingfisher Blue (my original plan):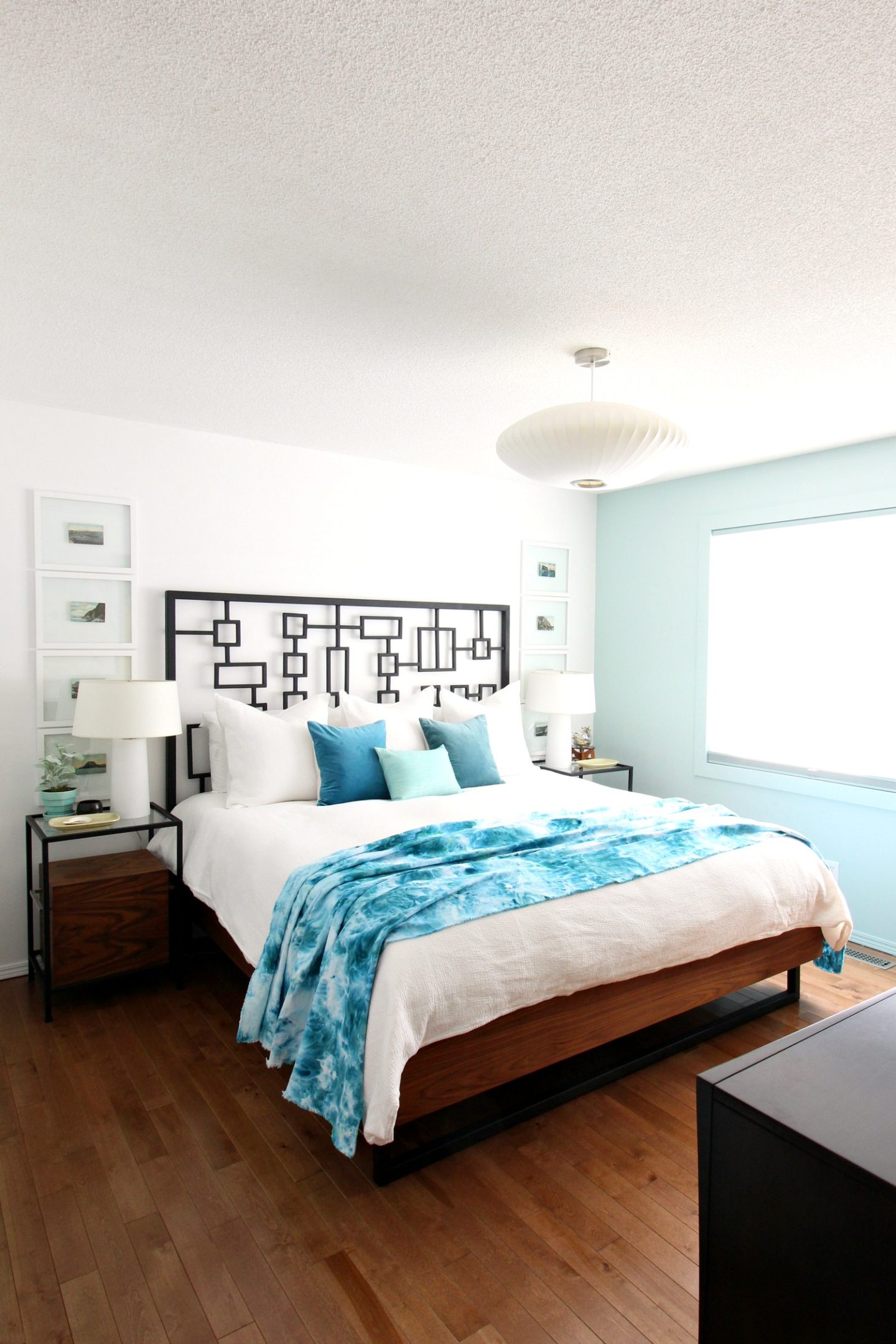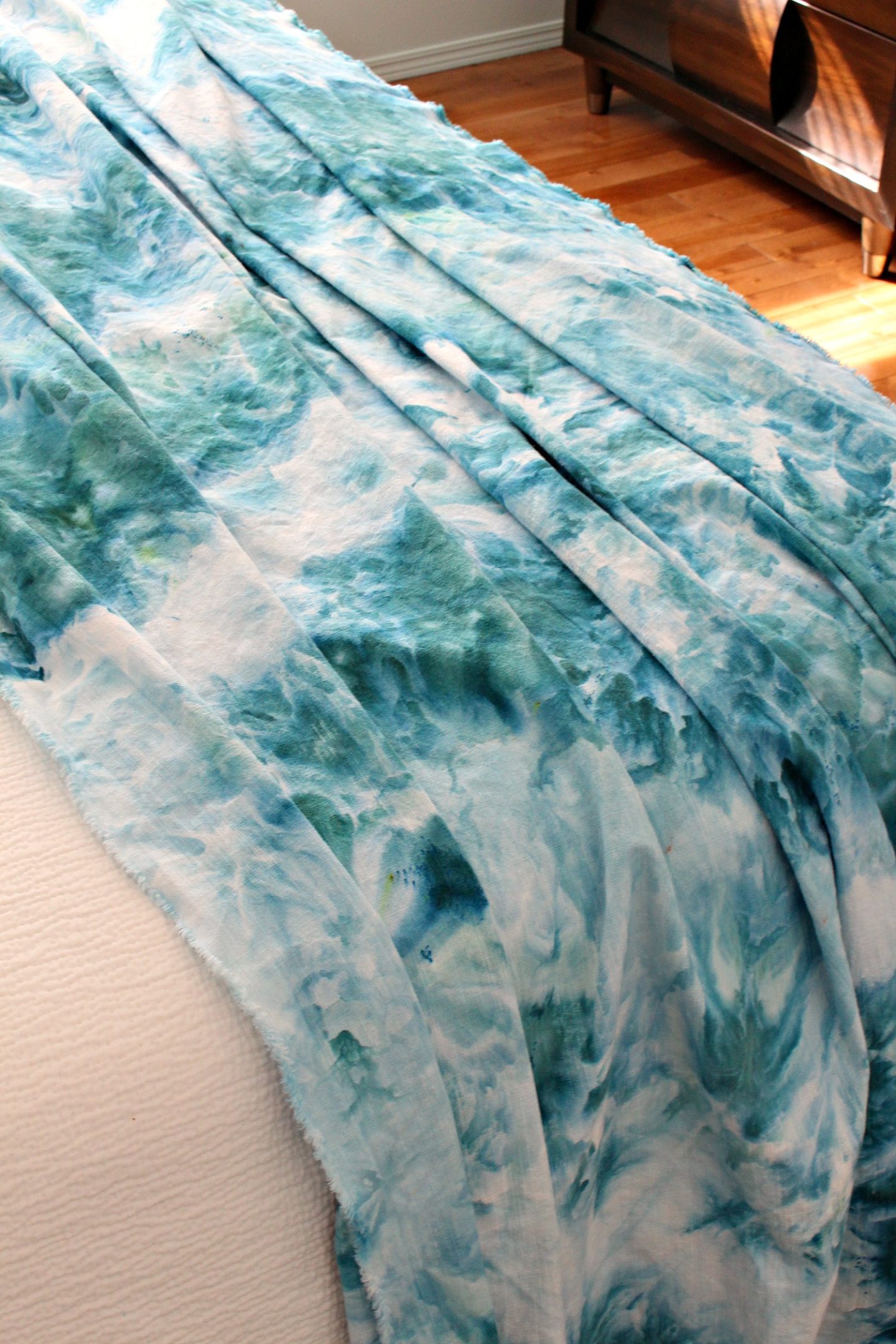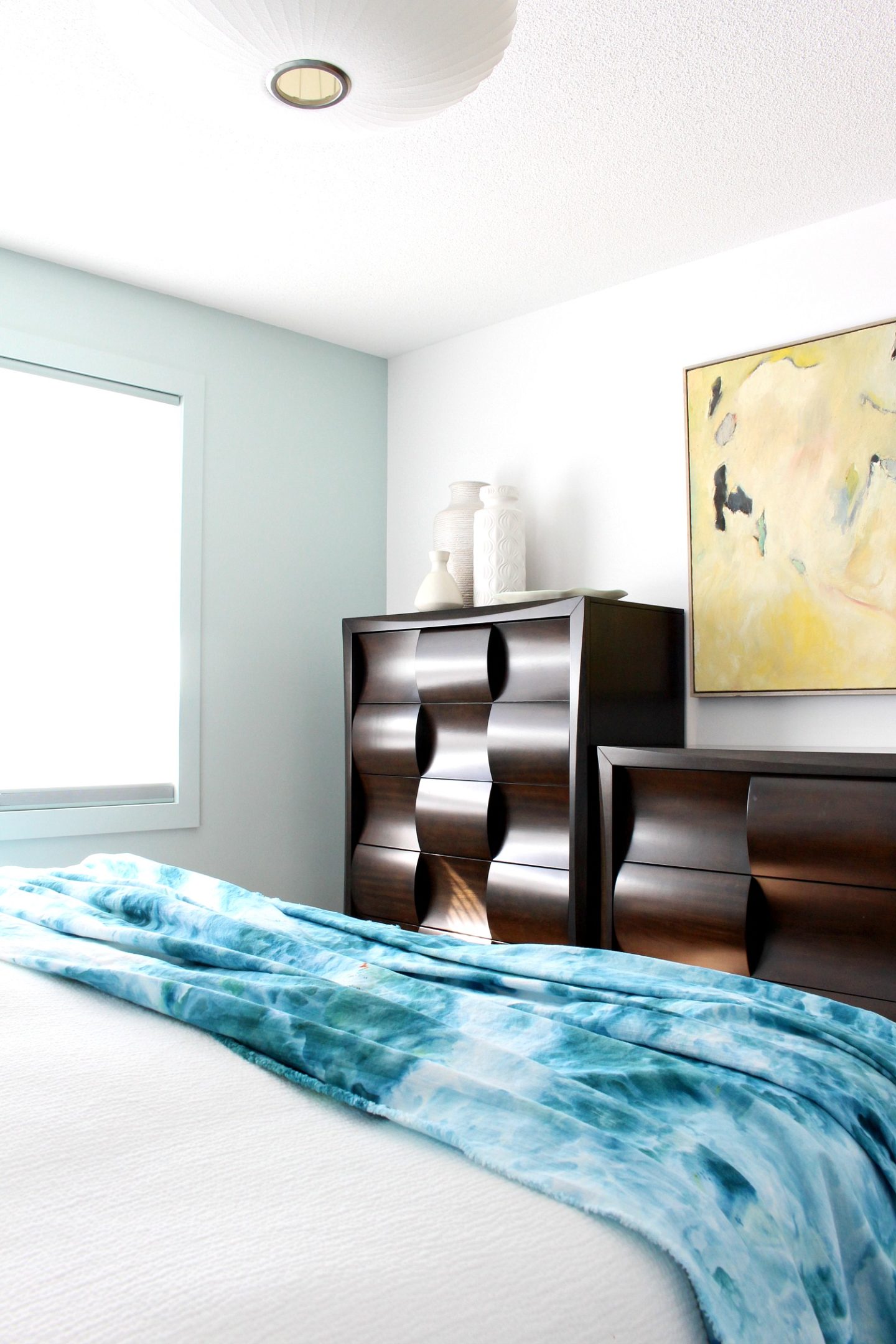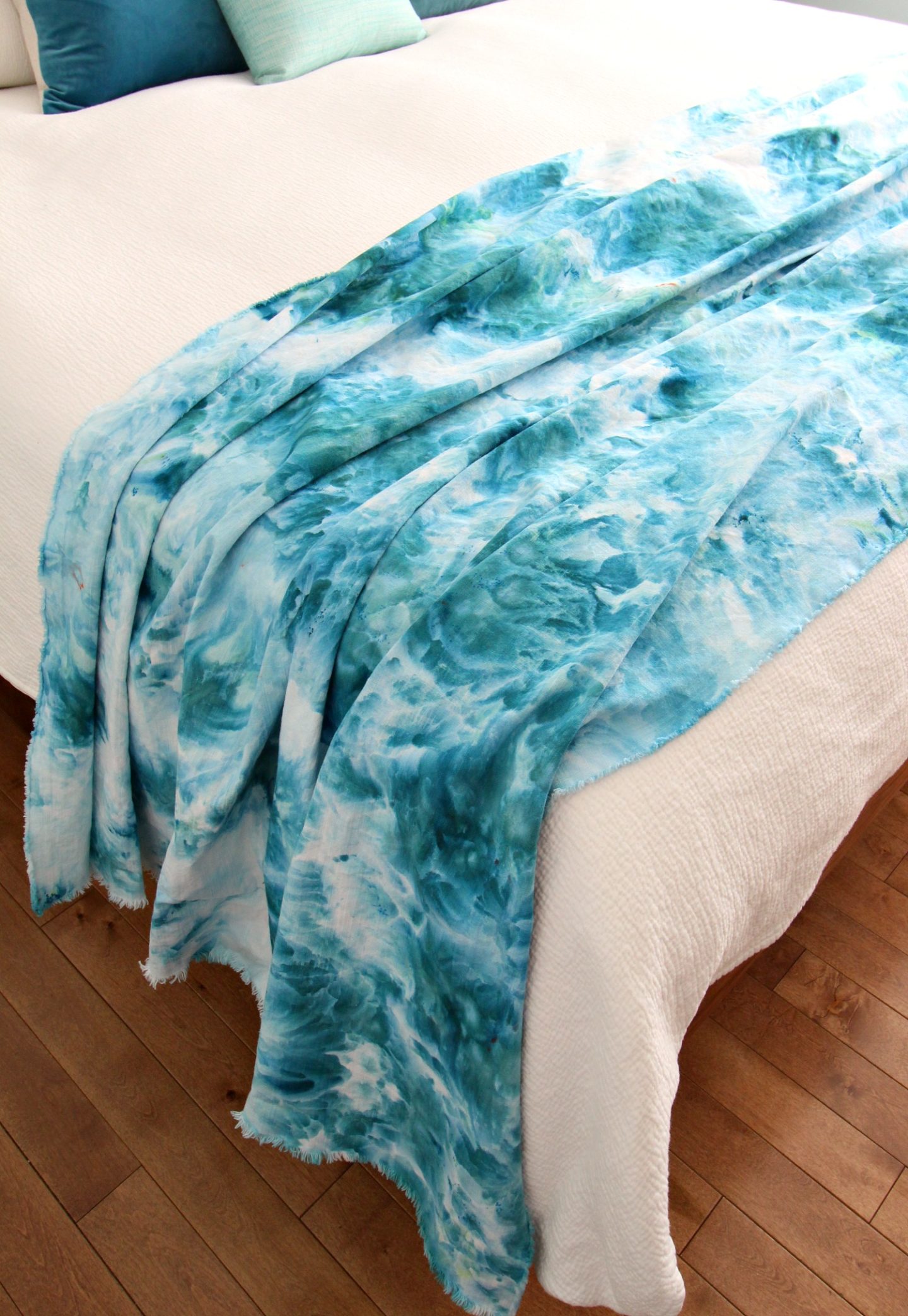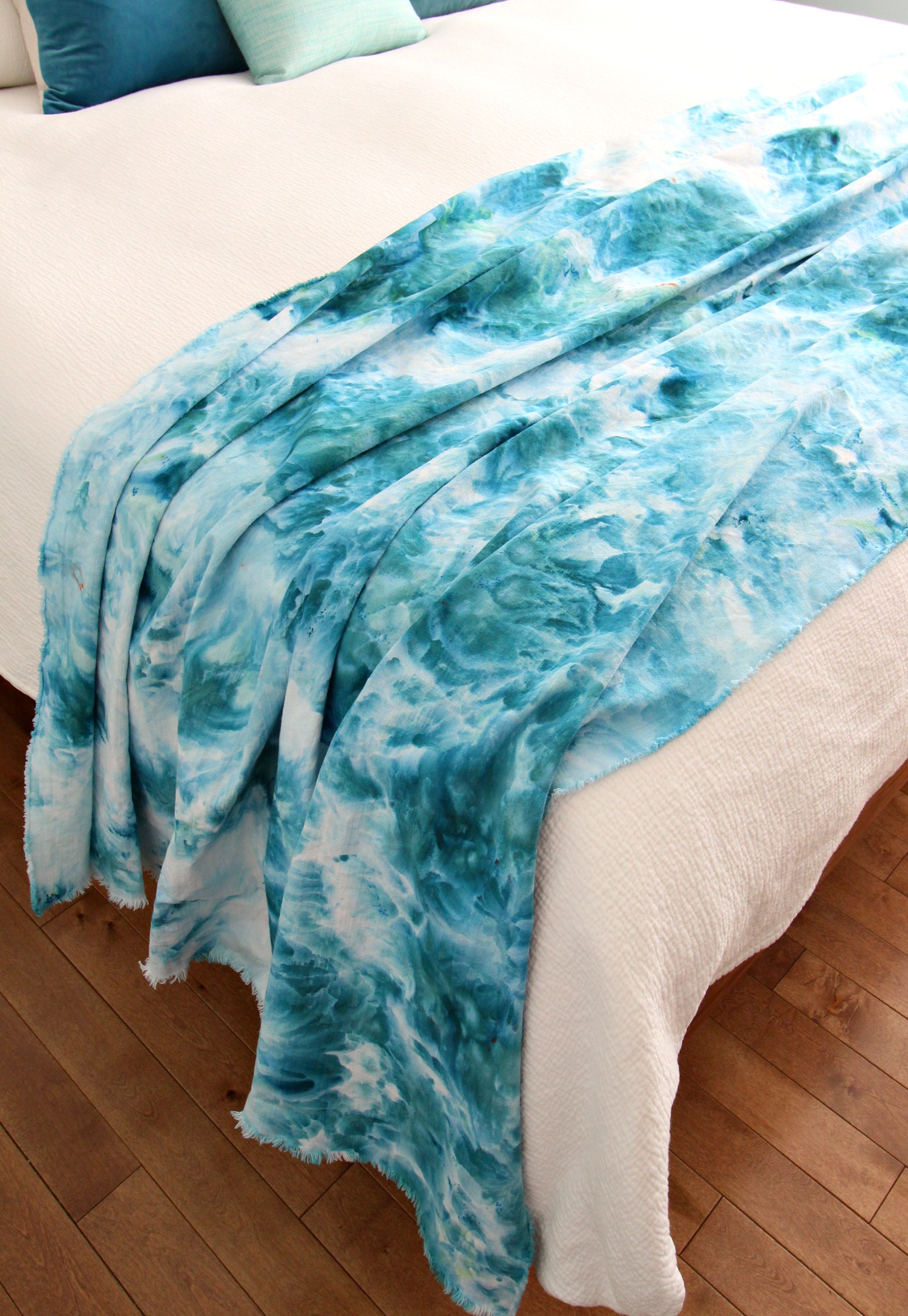 So, which version do you like better?