Although I'm battling a cold right now, I don't really get sick often but I do suffer from allergies so I have a chronic stuffy nose, which is why I wanted to try some DIY sinus clearing shower melts. I tried a bunch of different recipes that I found online and some of them failed SO horribly, that I wanted to share the one that worked. Hopefully this can save you from wasting time and money like I did – there was a citric acid one that was exceptionally dangerous, lol. This one is from A Beautiful Mess and it's perfect!
Supplies: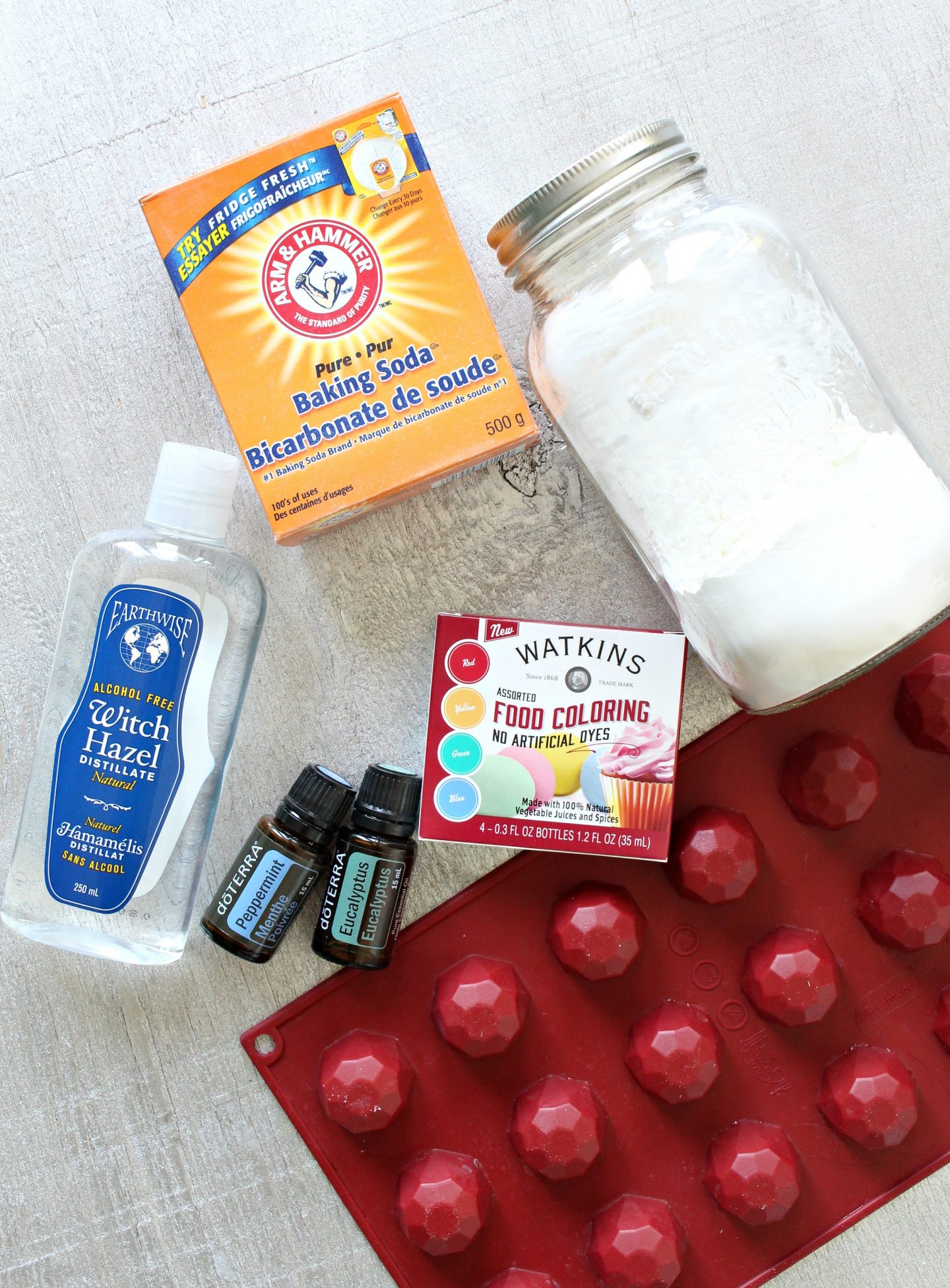 How to Make DIY Sinus Clearing Shower Melts:
Mix the cornstarch and baking soda together in a bowl. Slowly add the witch hazel, being careful to work out any lumps. Add a touch of food coloring (optional) and 10-15 drops of essential oils. For my sinus clearing shower melts, I opted for Peppermint and Eucalyptus essential oils. Scoop the mixture into the silicone mold and freeze overnight.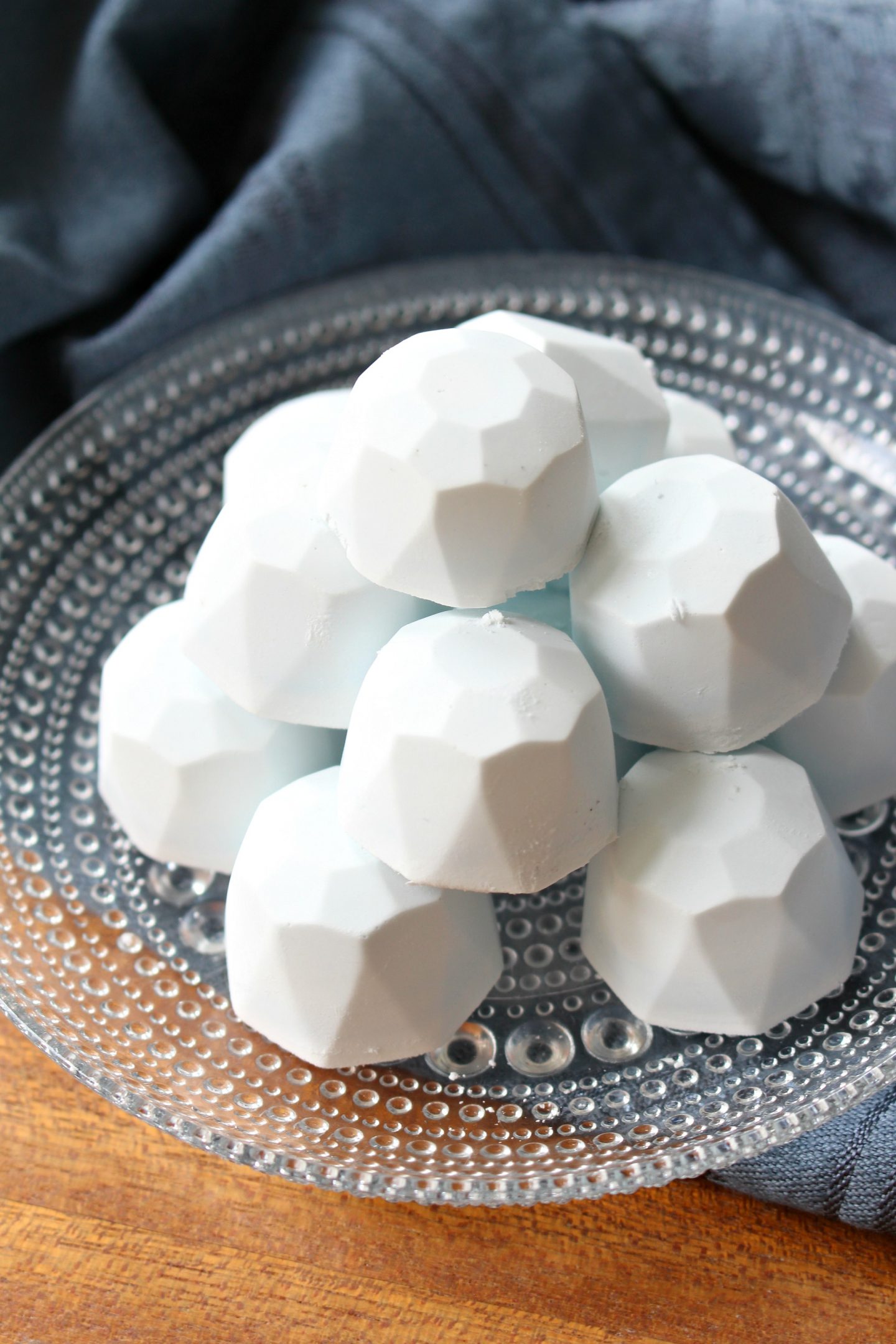 That's it! They're quick and easy to make, but super effective. I store these in the fridge and grab one before a shower. I place it away from the direct stream of water so it can slowly melt. Ahhhhh. Such a great thing to have around for allergy season.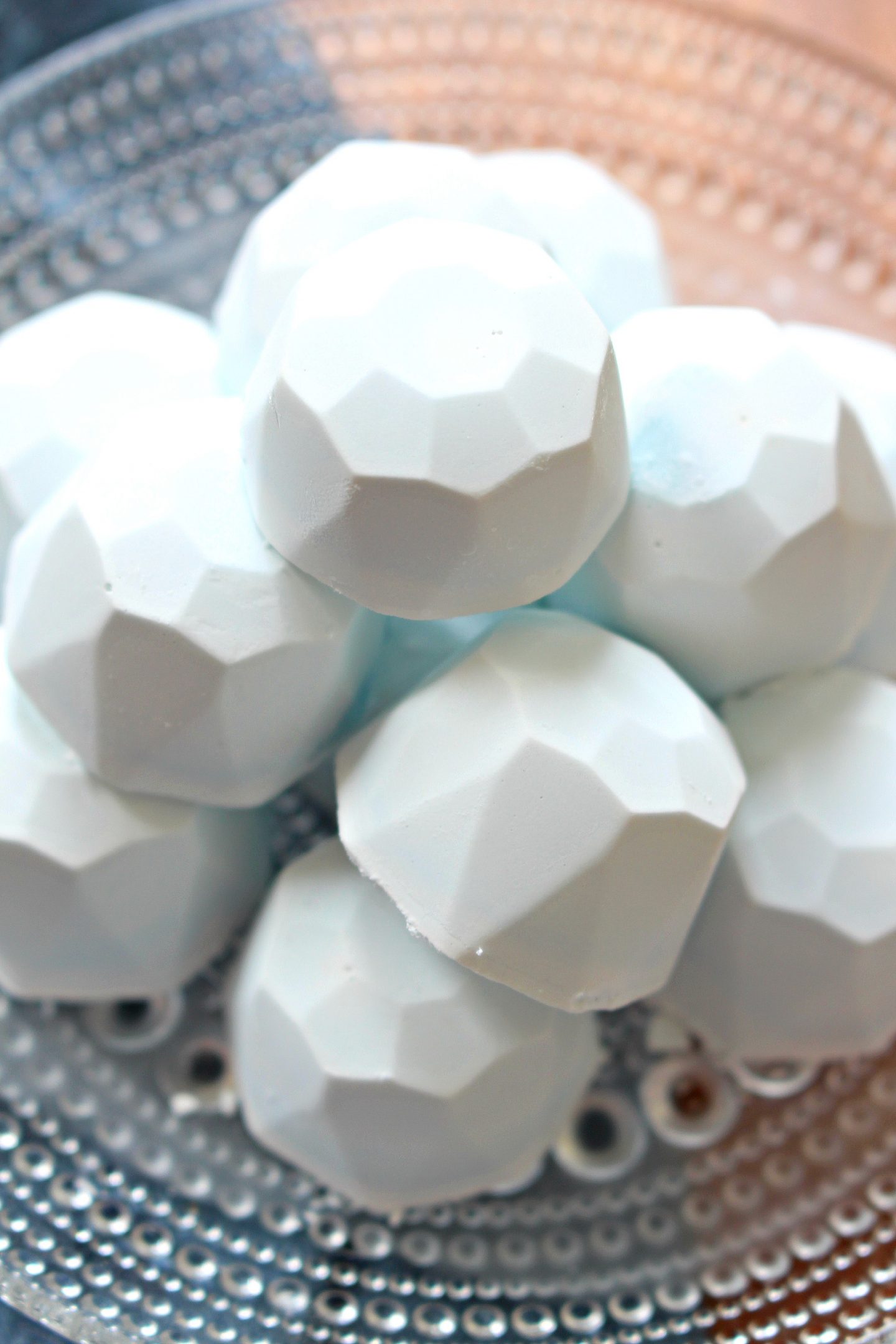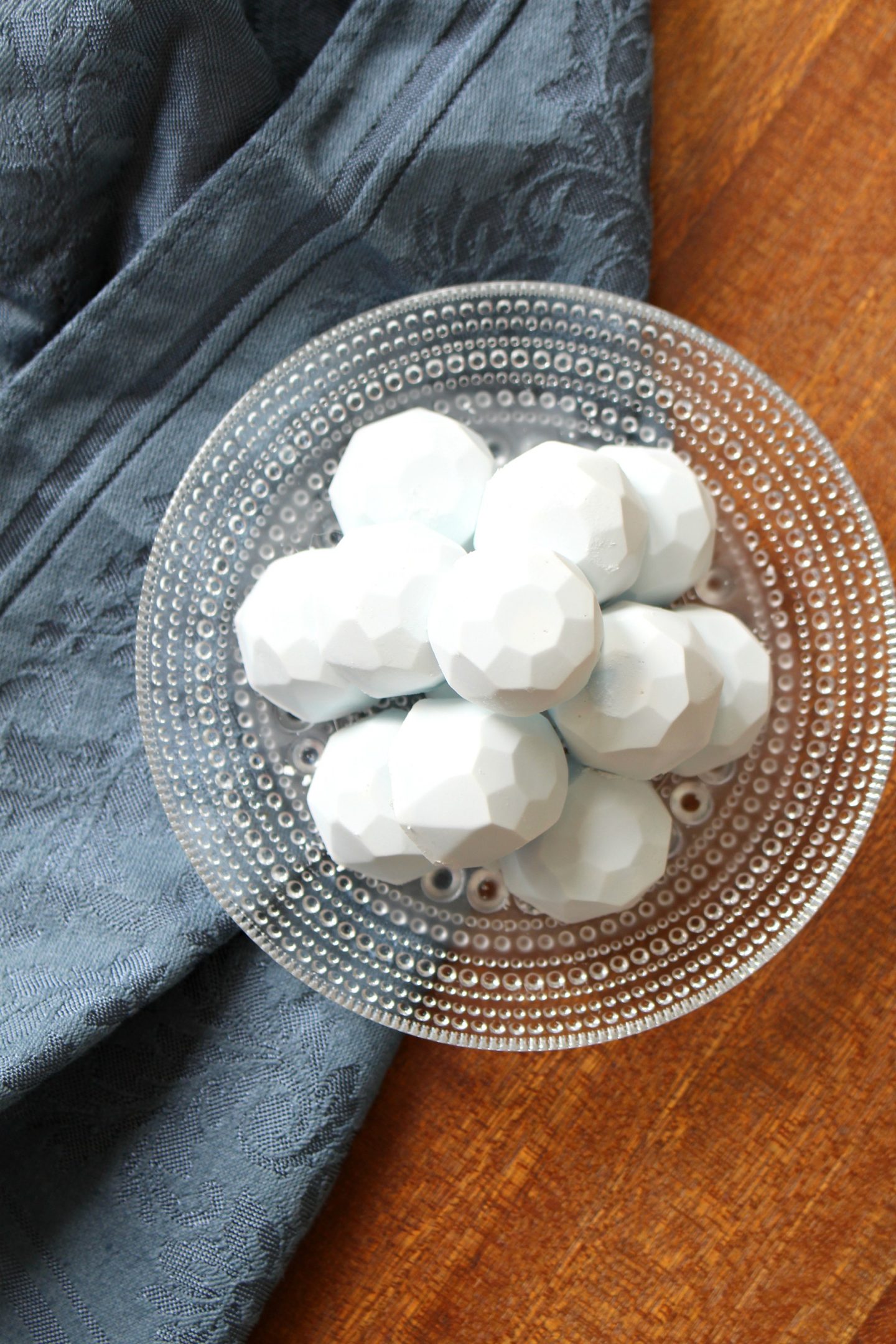 I had lots of leftover supplies, so these shower melts are inexpensive to make. Since making these, I started using the Witch Hazel as a skin toner and although the smell took some getting used to, it's really gentle on my sensitive skin and I've grown to love it.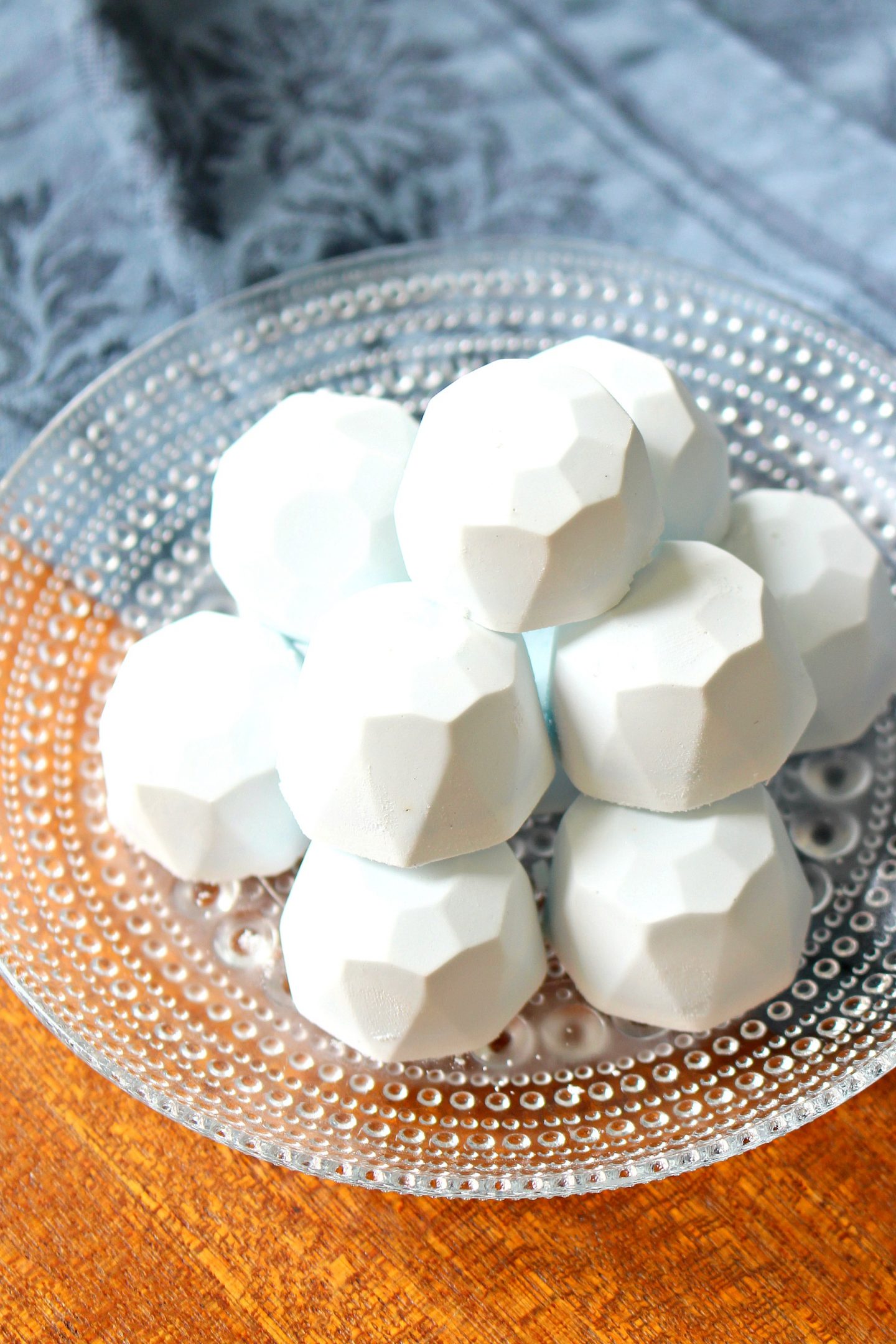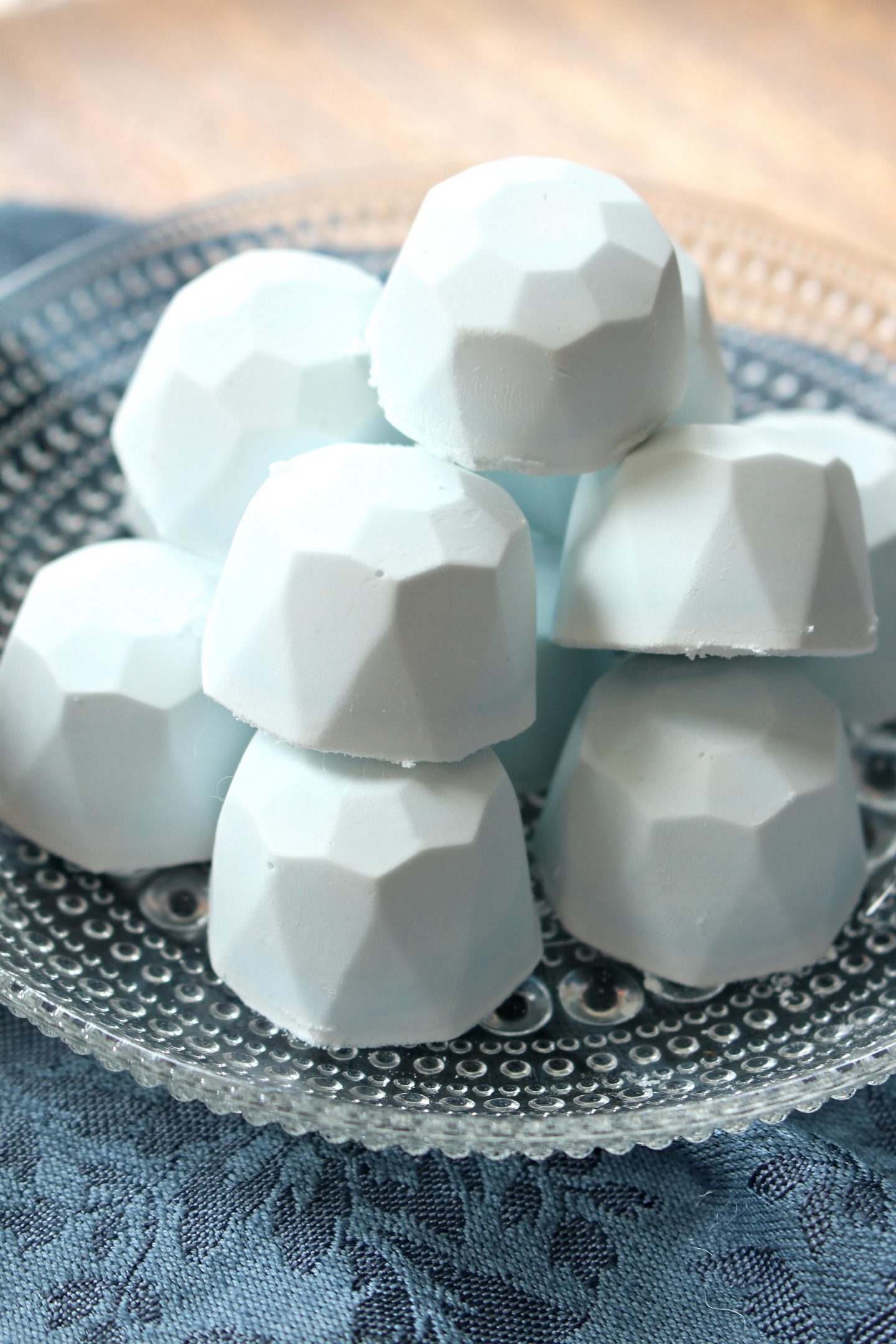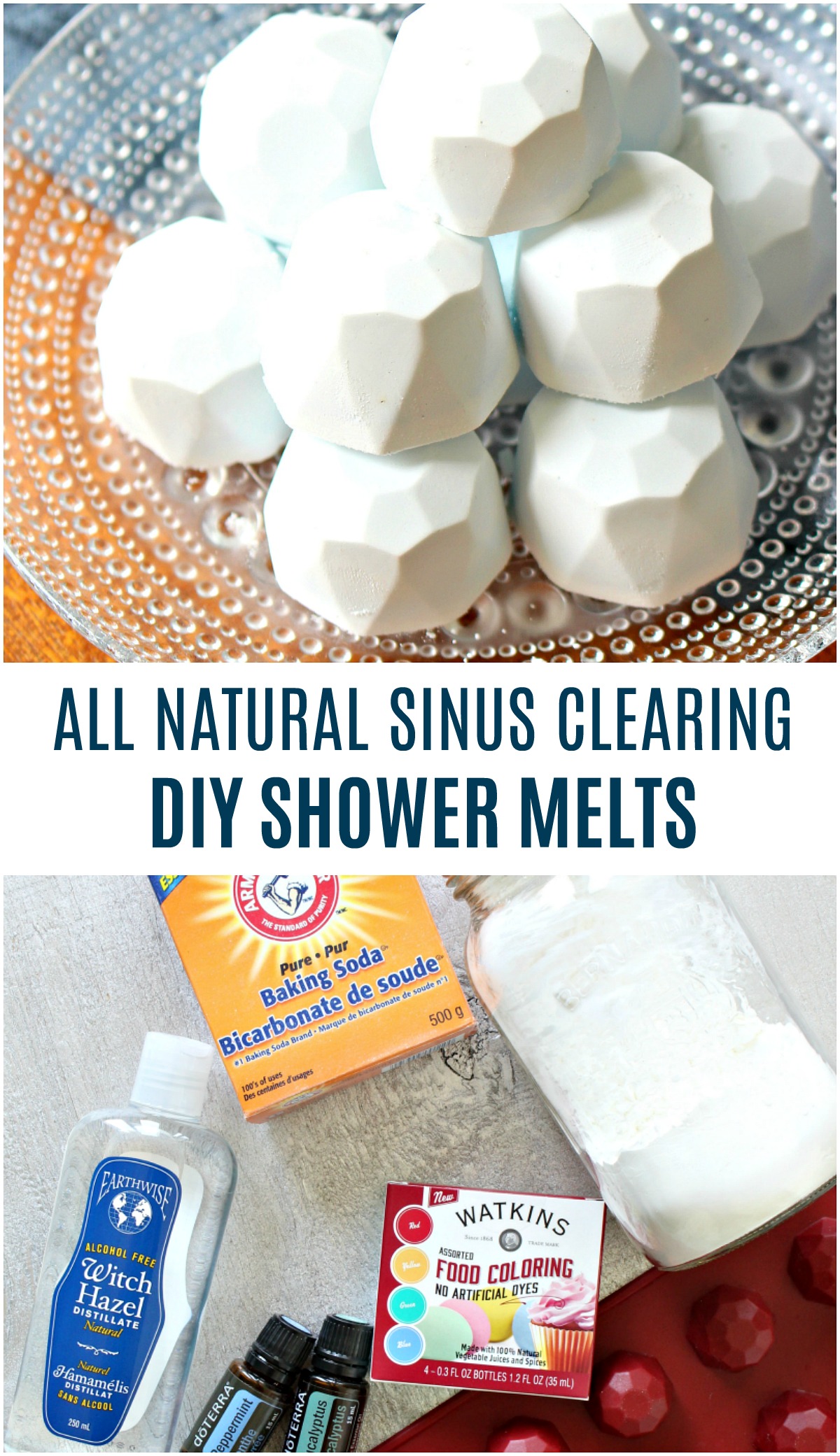 P.S. If you're looking for some more essential oil projects, check out my DIY gemstone soap and all natural foot scrub.