Although I'm battling a cold right now, I don't really get sick often but I do suffer from allergies so I have a chronic stuffy nose, which is why I wanted to try some DIY sinus clearing shower melts. I tried a bunch of different recipes that I found online and most of them failed SO horribly, that I wanted to share the one that worked. Hopefully this can save you from wasting time and money like I did – there was a citric acid shower melt recipe that was exceptionally dangerous, lol. This one is from A Beautiful Mess and it's perfect!
Supplies for DIY Sinus Clearing Shower Melts: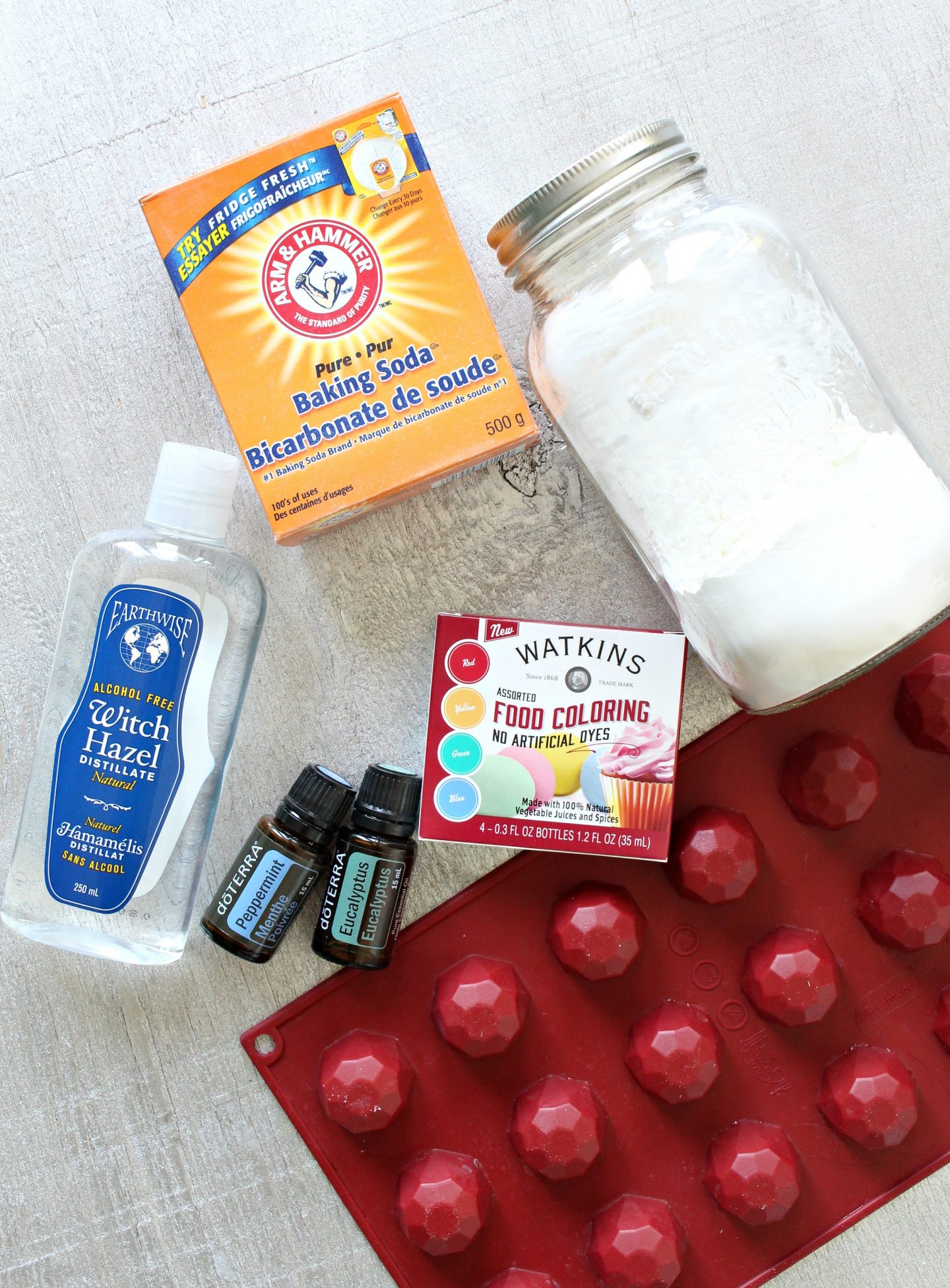 How to Make DIY Sinus Clearing Shower Melts:
Mix the cornstarch and baking soda together in a bowl. Slowly add the witch hazel, being careful to work out any lumps.
Add a touch of food coloring (optional) and 10-15 drops of essential oils.
For my sinus clearing shower melts, I opted for Peppermint and Eucalyptus essential oils. I used DoTerra because a friend sells it, but I also really like the Edens Garden brand, which you can easily buy online.
Scoop the mixture into the silicone mold and freeze overnight.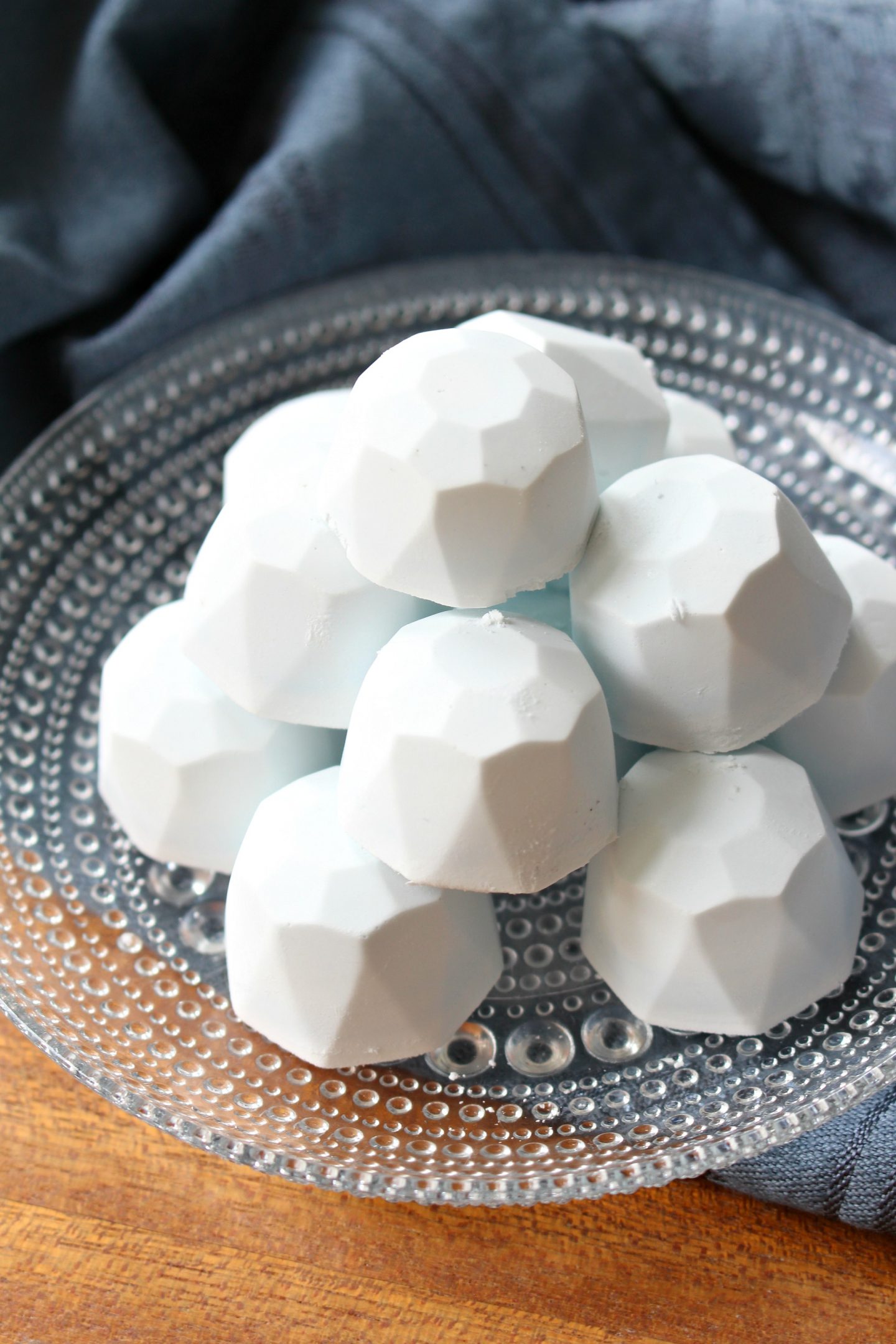 How to Store & Use DIY Sinus Clearing Shower Melts:
That's it! These DIY sinus clearing shower melts are quick and easy to make, but super effective. I store these in the fridge and grab one before a shower. I place it away from the direct stream of water so it can slowly melt from the steam and not just dissolve. Ahhhhh. Such an easy to use and an all natural decongestant.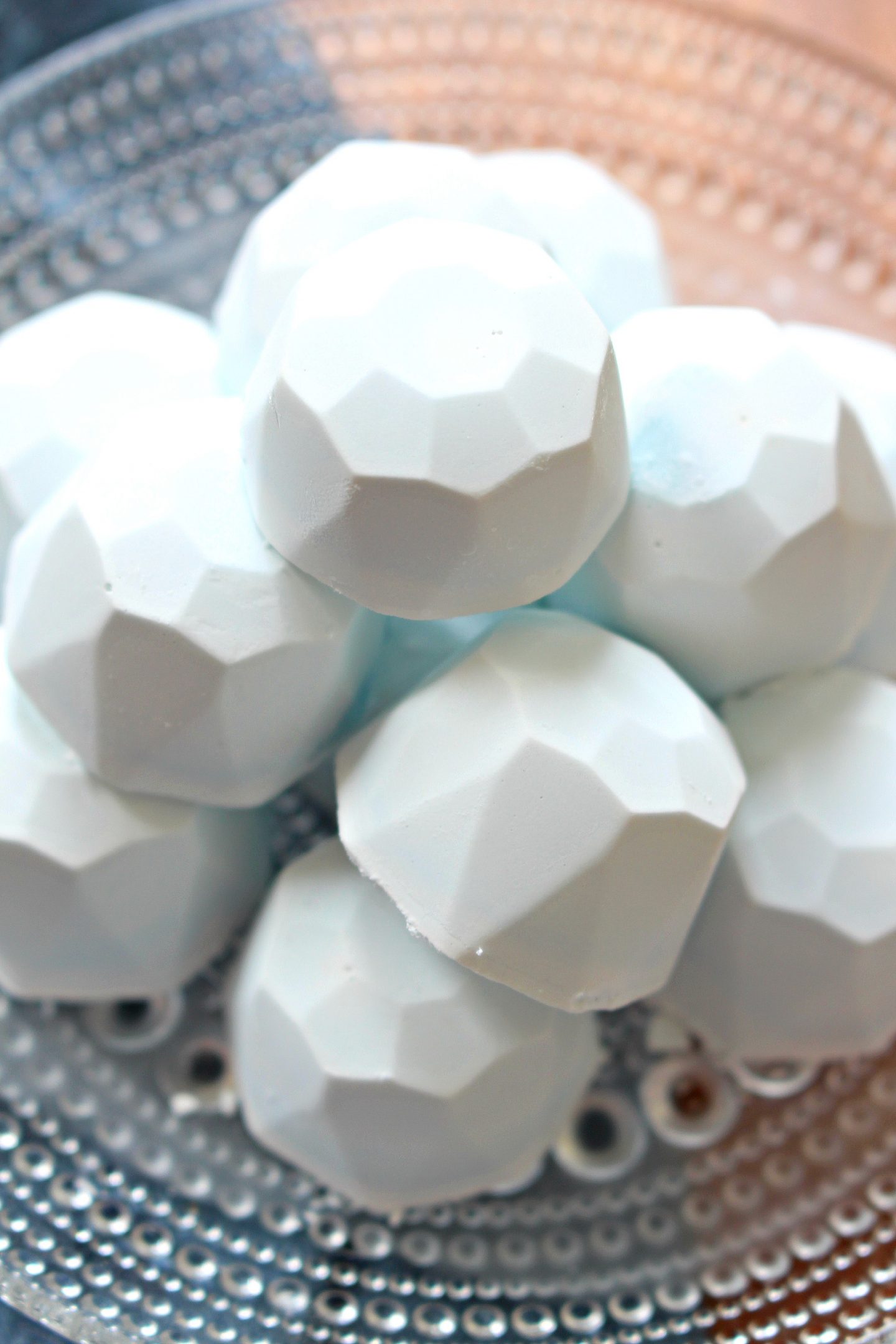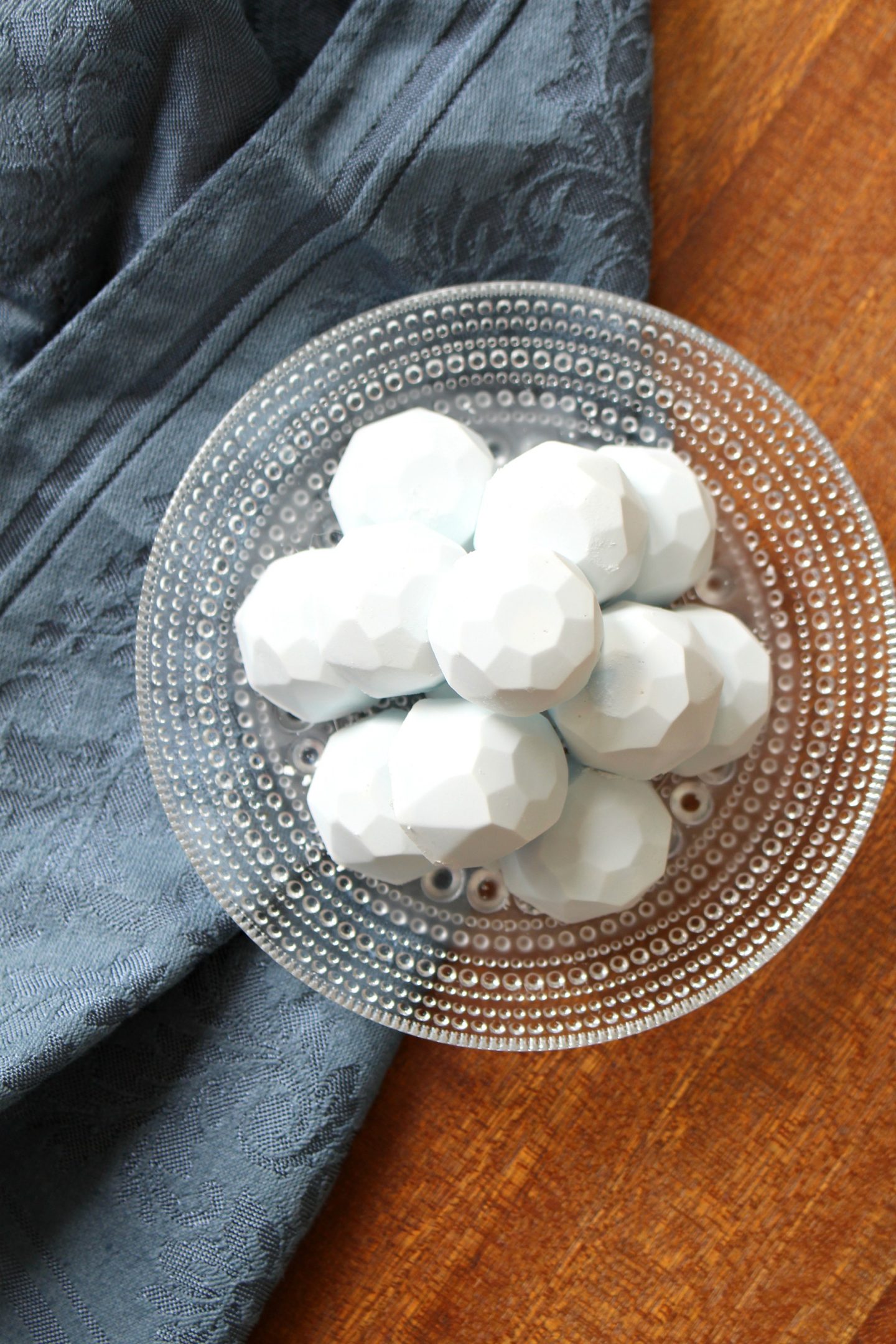 I had lots of leftover supplies, so these shower melts are inexpensive to make. Since making these, I started using the Witch Hazel as a skin toner and although the smell took some getting used to, it's really gentle on my sensitive skin and I've grown to love it.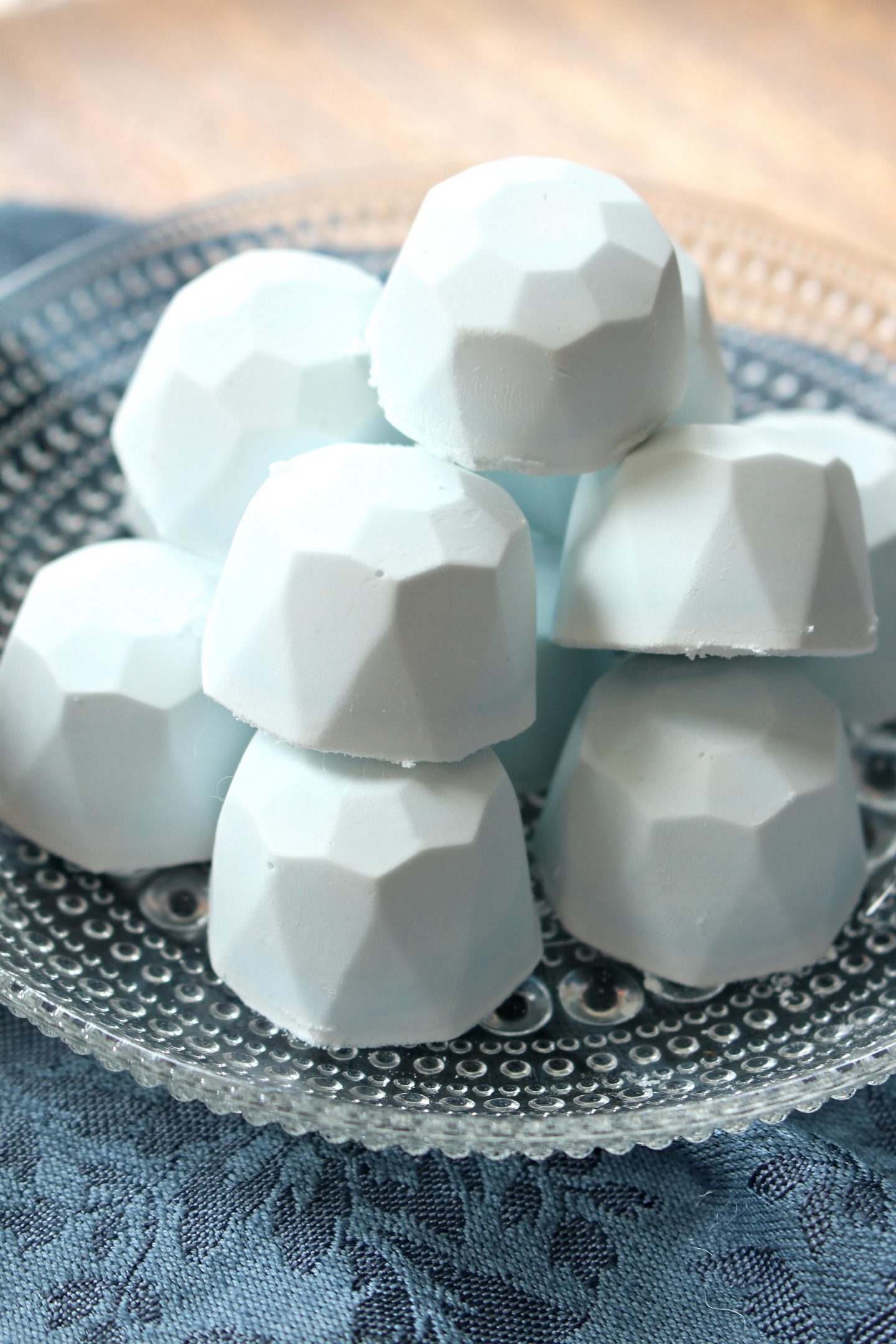 Pin This Project For Later!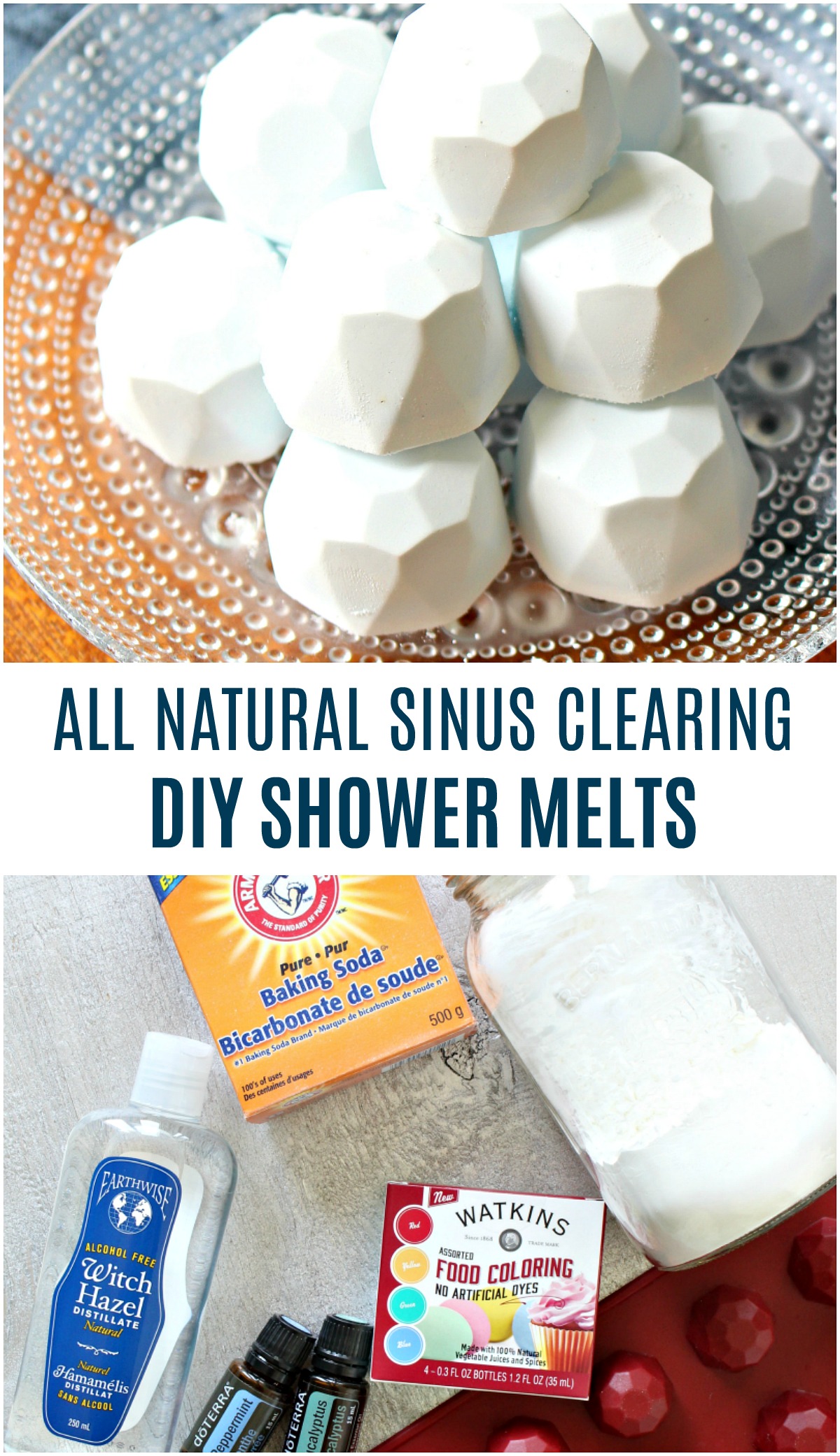 Looking for More DIY Essential Oil Projects?
Check out my DIY gemstone soap (using an organic glycerine base):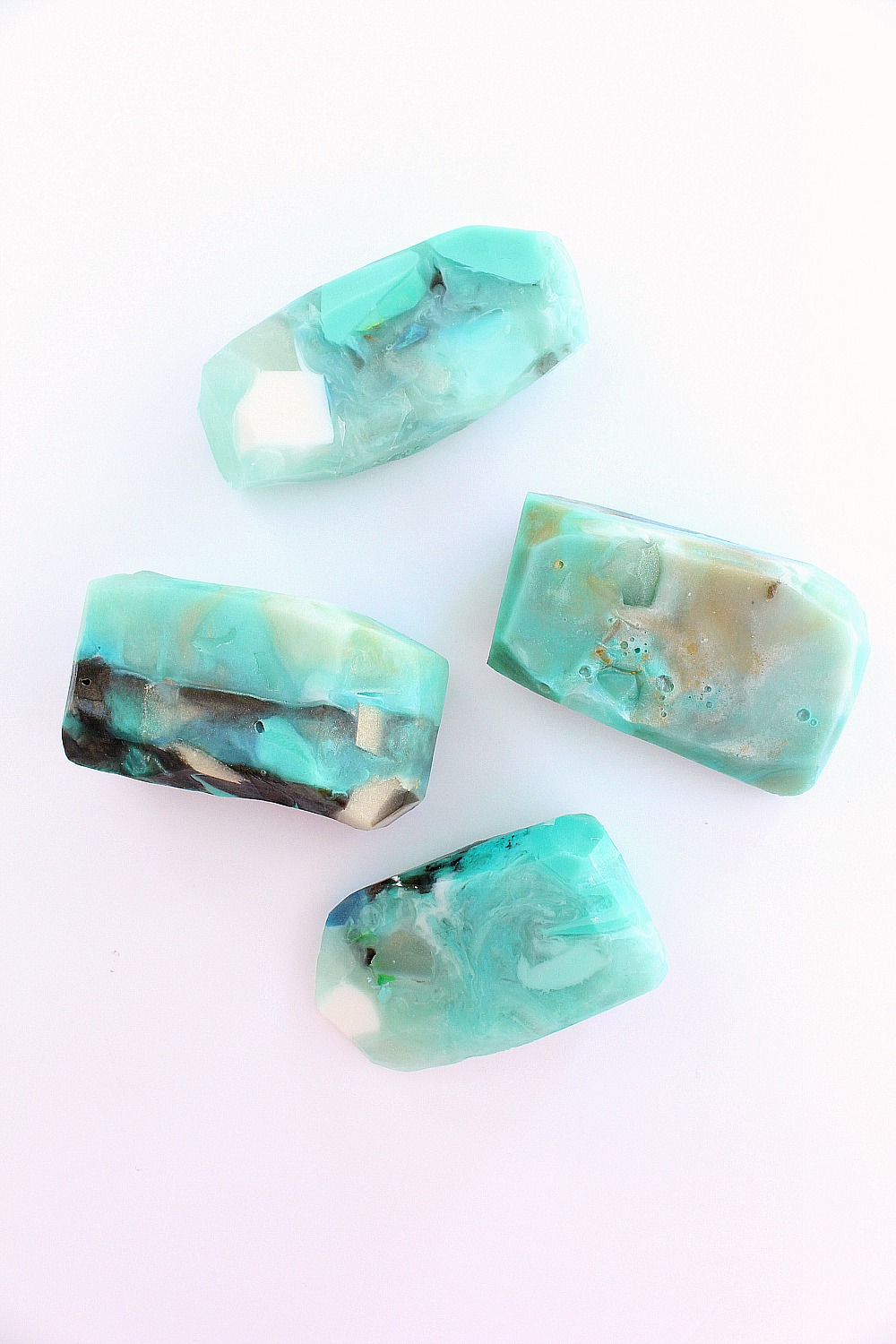 And take a peek at my easy recipe for an all natural foot scrub: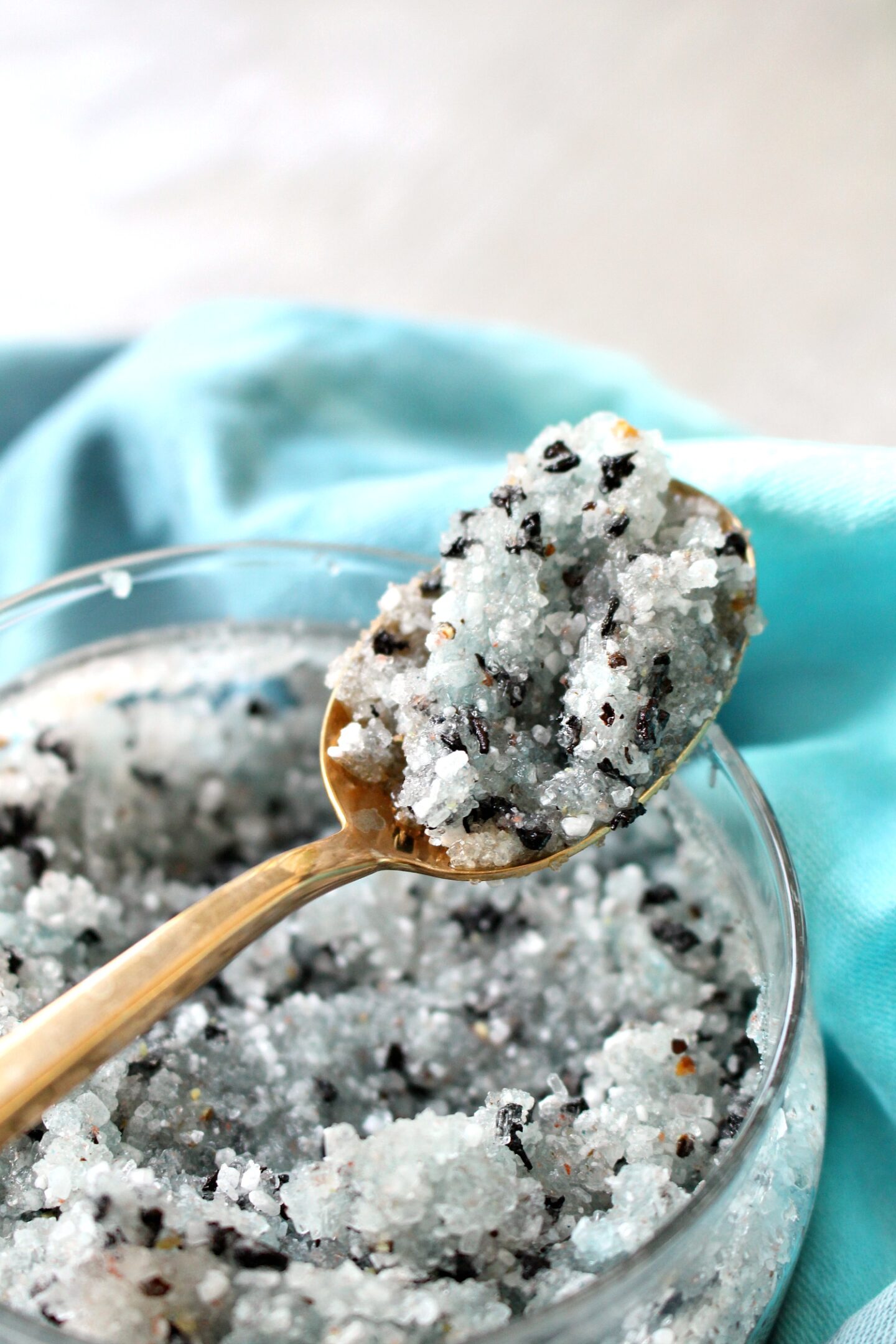 Speaking of homemade soaps, if you love the gemstone mold I used here, see how I re-used it to make little DIY melt & pour soap gemstones: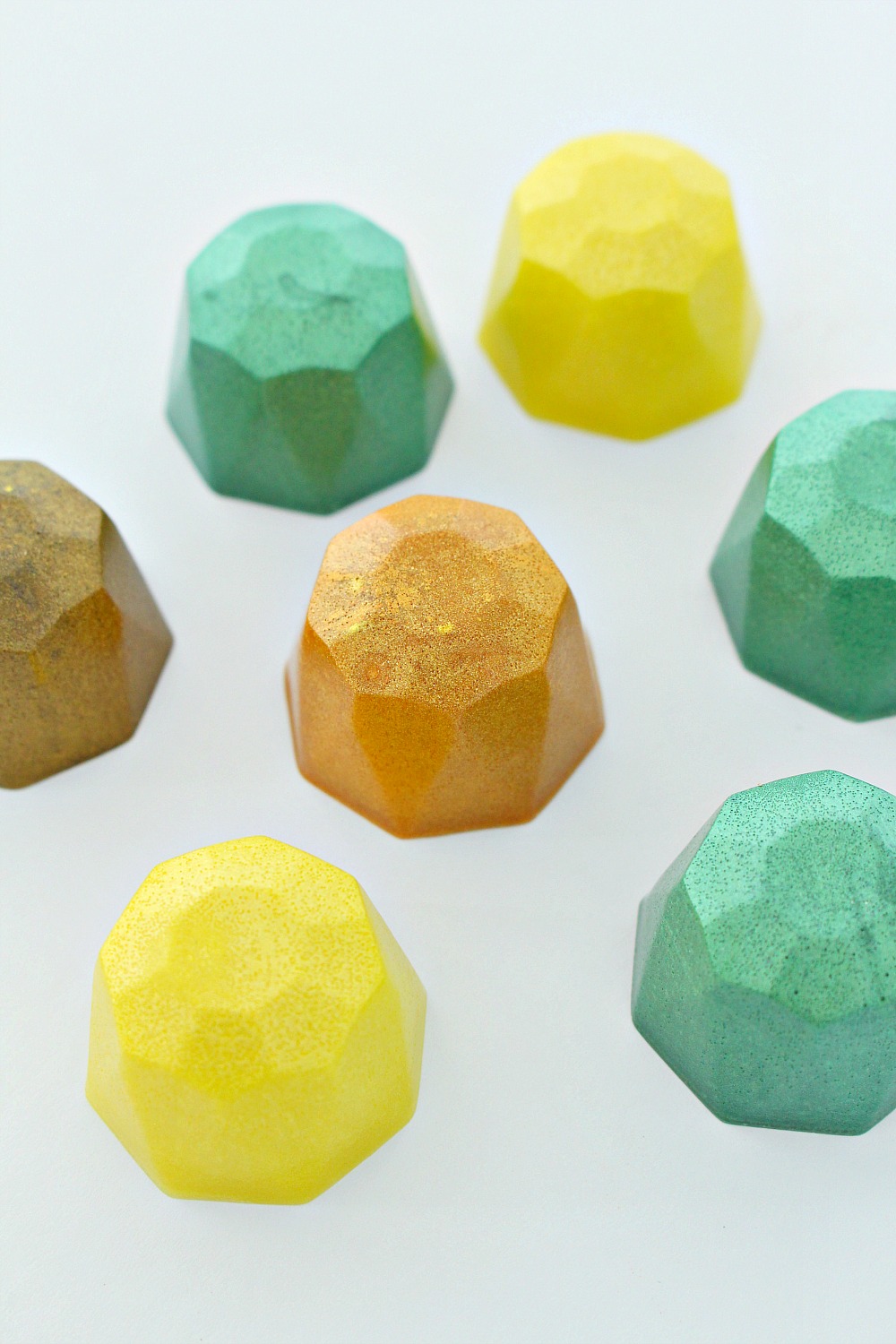 I also used them gem shaped mold again to make faceted gem resin magnets: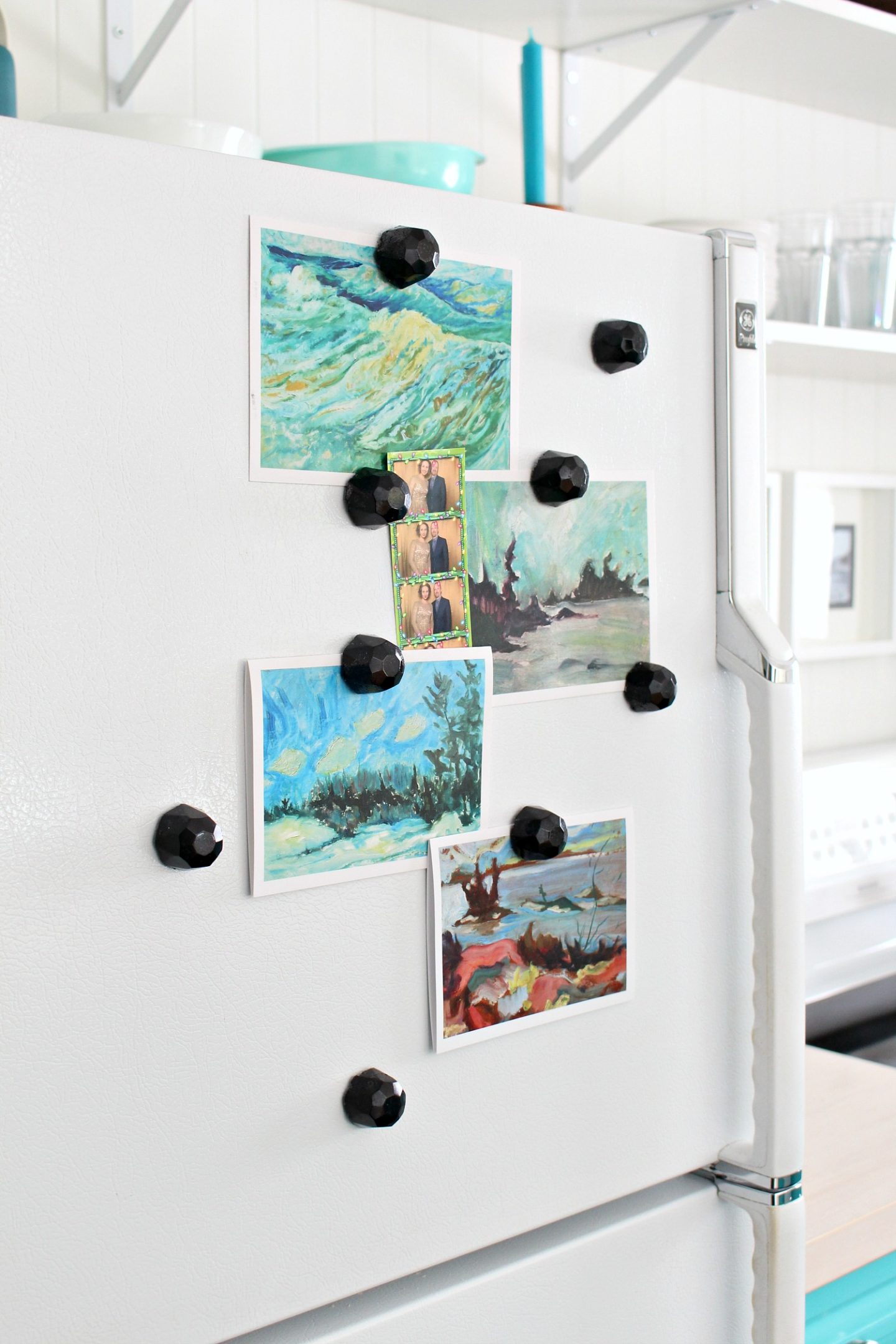 And then again to make gemstone shaped all natural homemade gummies: