After I shared my spring tablescape (a collaboration with Décors Véronneau) on social media, I got a lot of questions about the modern DIY planter box. It was such a simple project, using leftover plywood and lumber, but it turned out so cute so today I'm going to show you how to make one.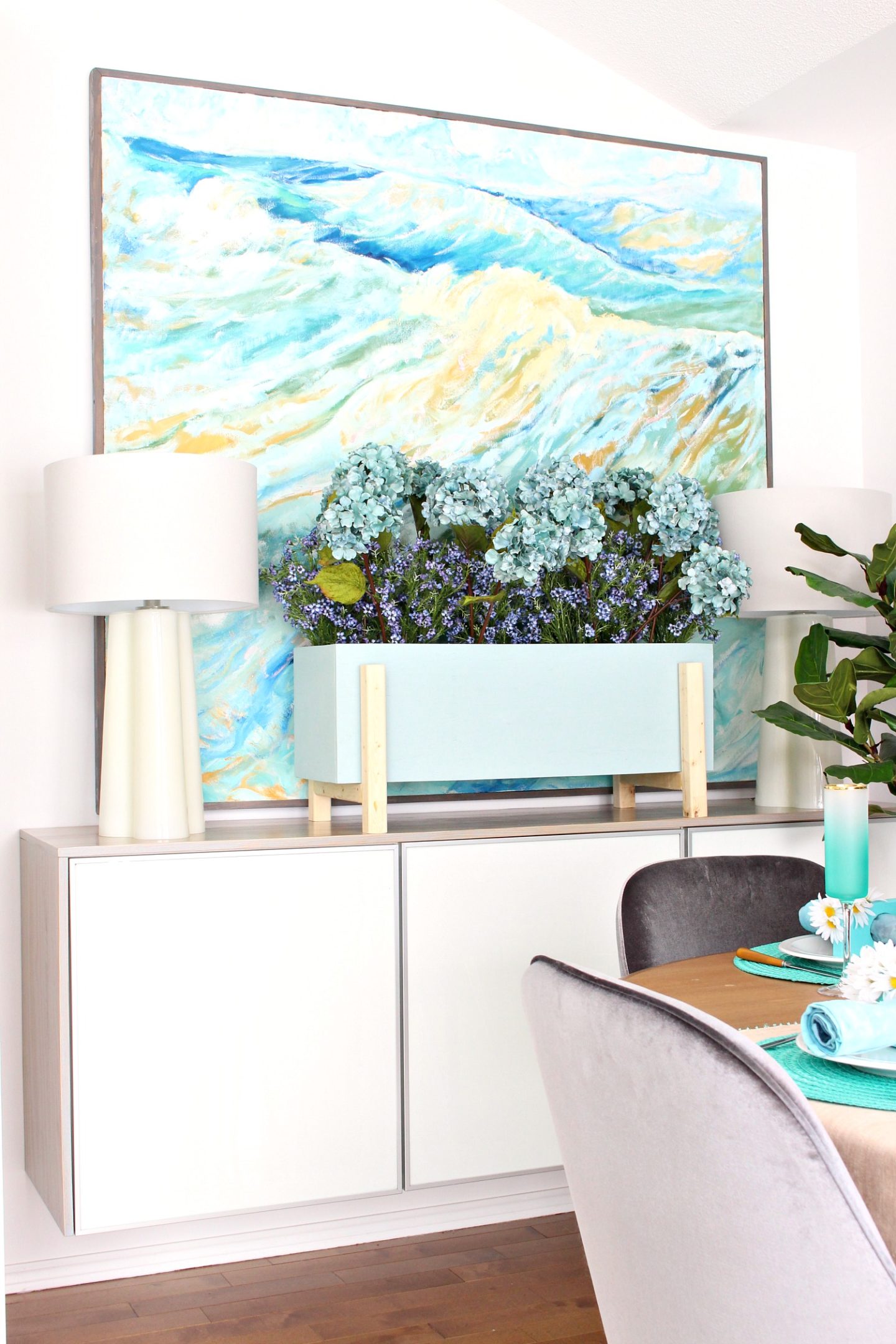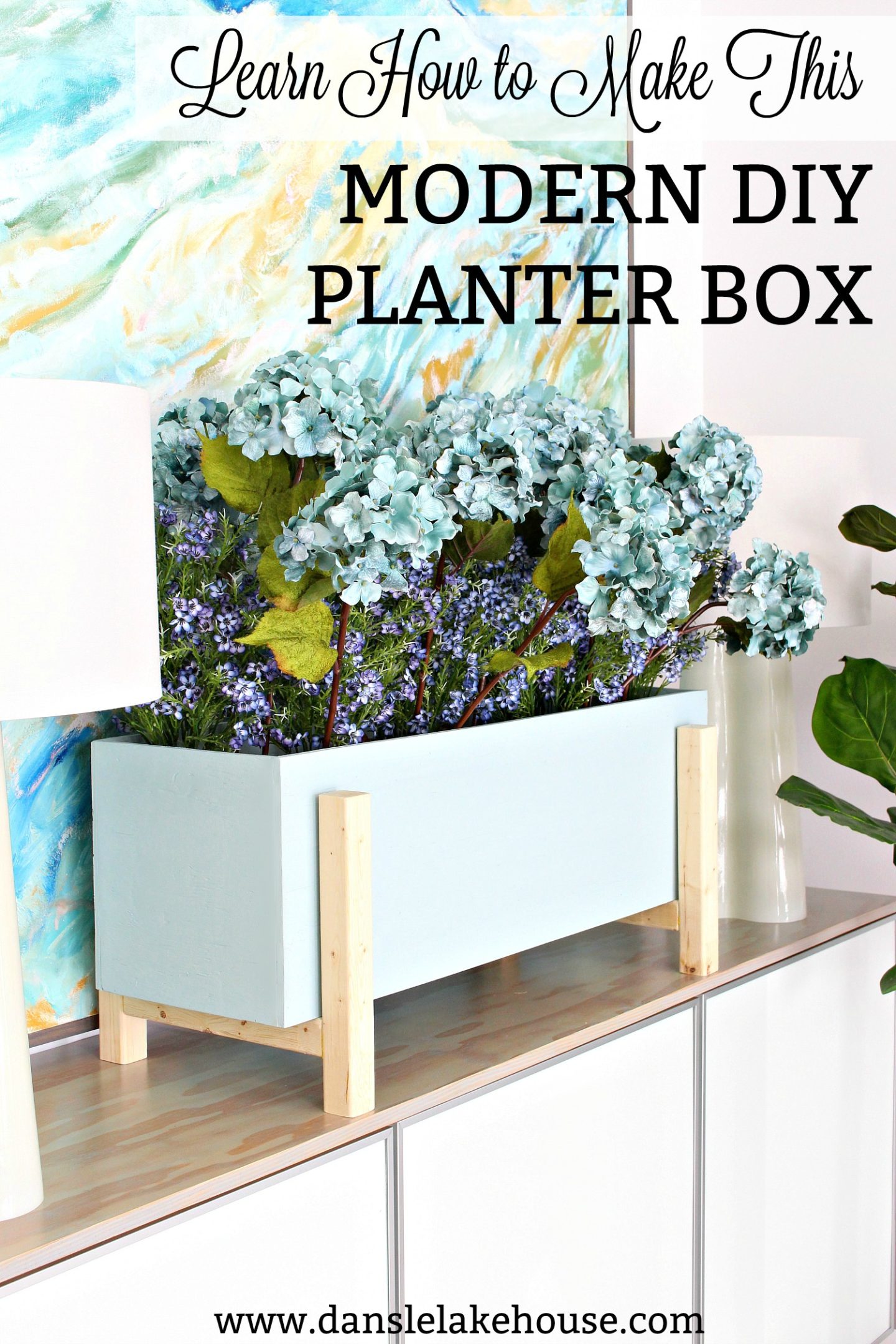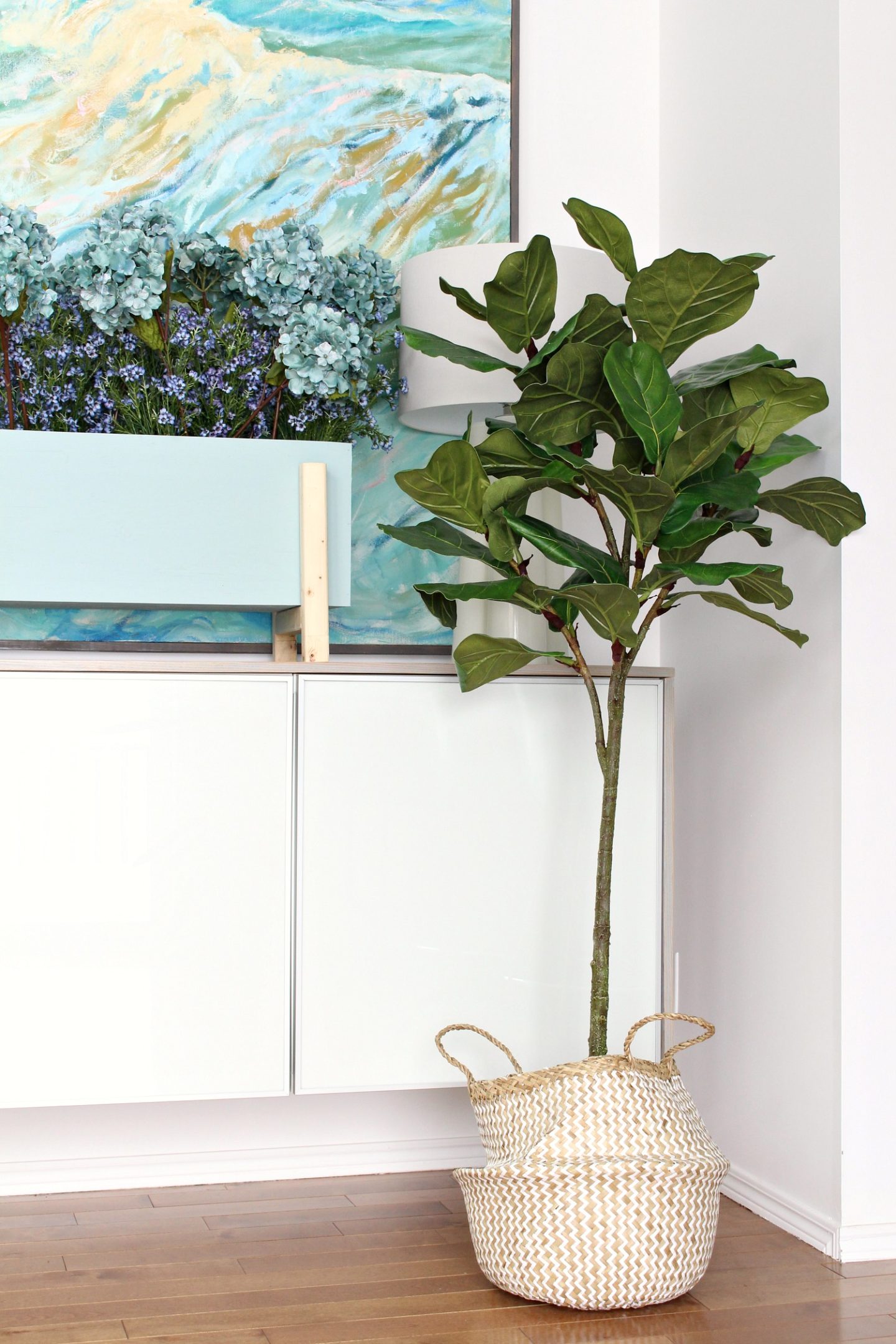 How to Make a Modern DIY Planter Box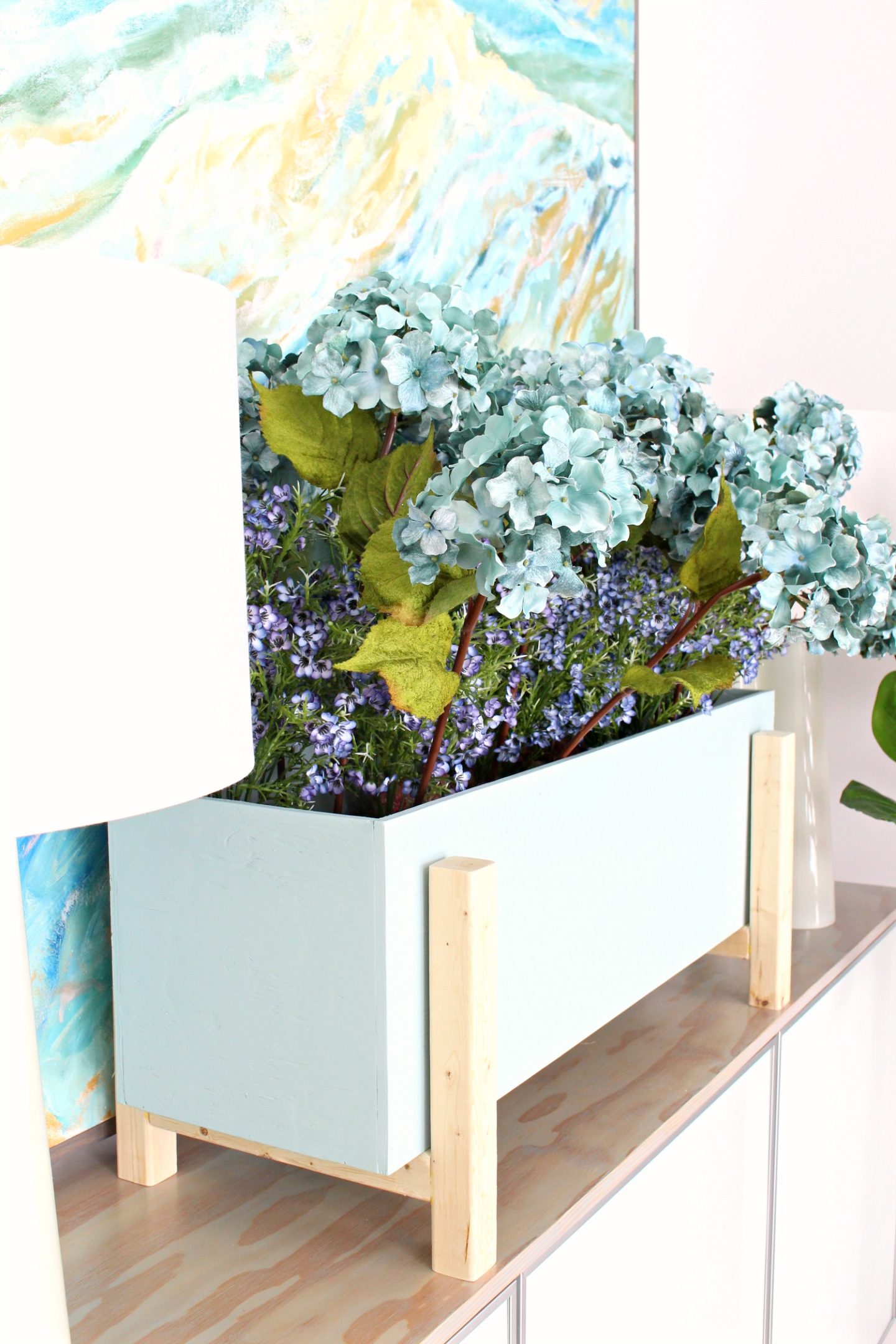 Supplies:
2×2 furring strips (you could also get fancy walnut and then nicer plywood!)
Table saw (circular saw works too)
Air nailer, air nails, compressor (or clamps)
Sandpaper
Paint/foam brush (optional)
Styrofoam or floral foam
Steps for Making a Modern DIY Planter Box:
First we cut the 1/2″ plywood sides and bottom to dimensions we wanted (you can choose any size). These are my dimensions/cut list:
2 pieces = 31.5″ x 10″ (for the front and back)
2 pieces = 10″ x 10″ (for the sides)
1 piece = 30.5″ x 9″ (for the bottom)
A table saw is ideal but you can also use a circular saw. Some lumber yards will even make cuts for you. In terms of construction, I promised this is easy: the box is held together with wood glue and butt joints – no fancy mitered corners.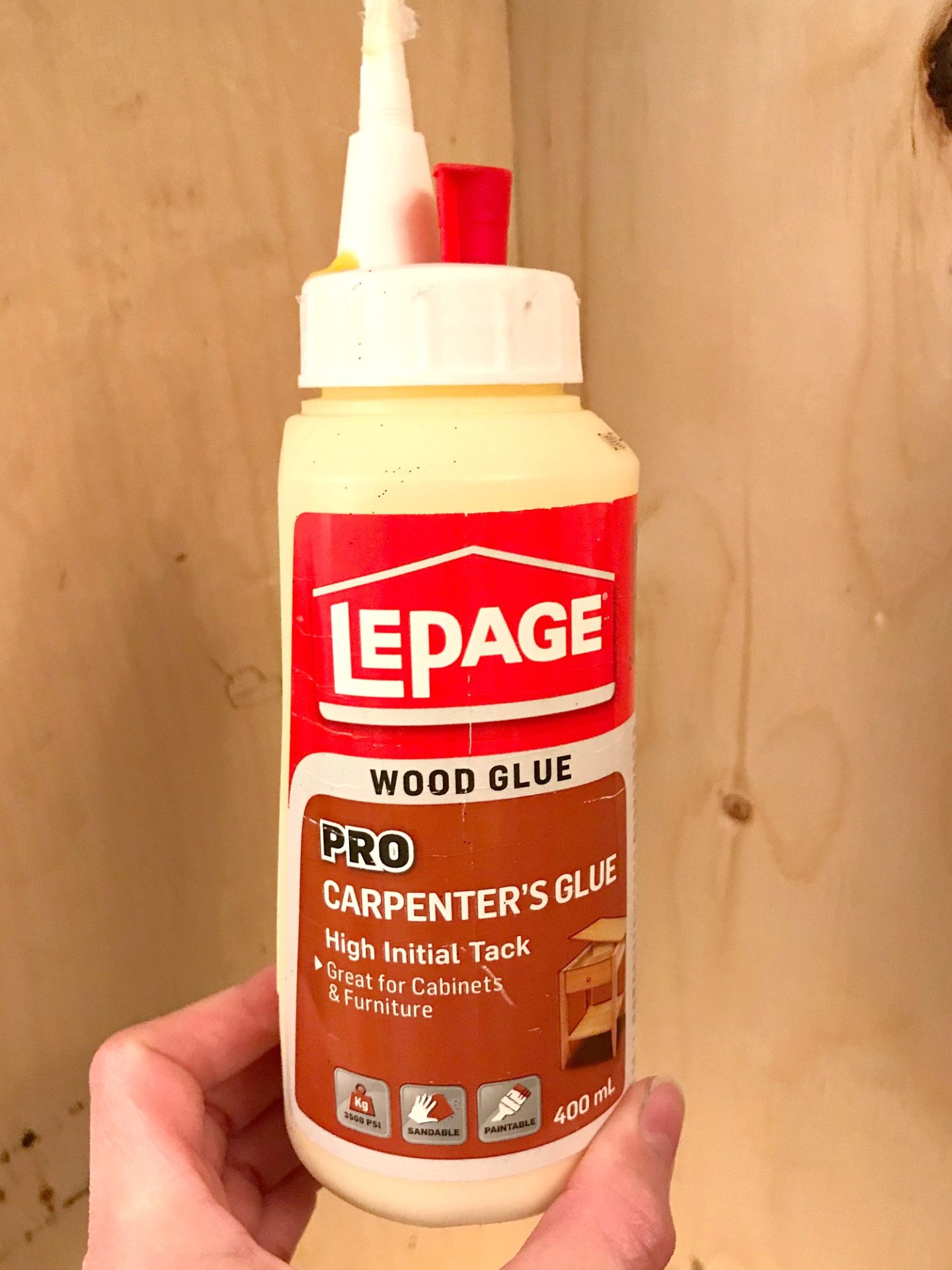 We used an air nailer along the seams to hold everything in place while the wood glue dried – you can also use clamps. You just need something to keep it in place while the wood glue does its job (usually 30 minutes – see manufacturer's label).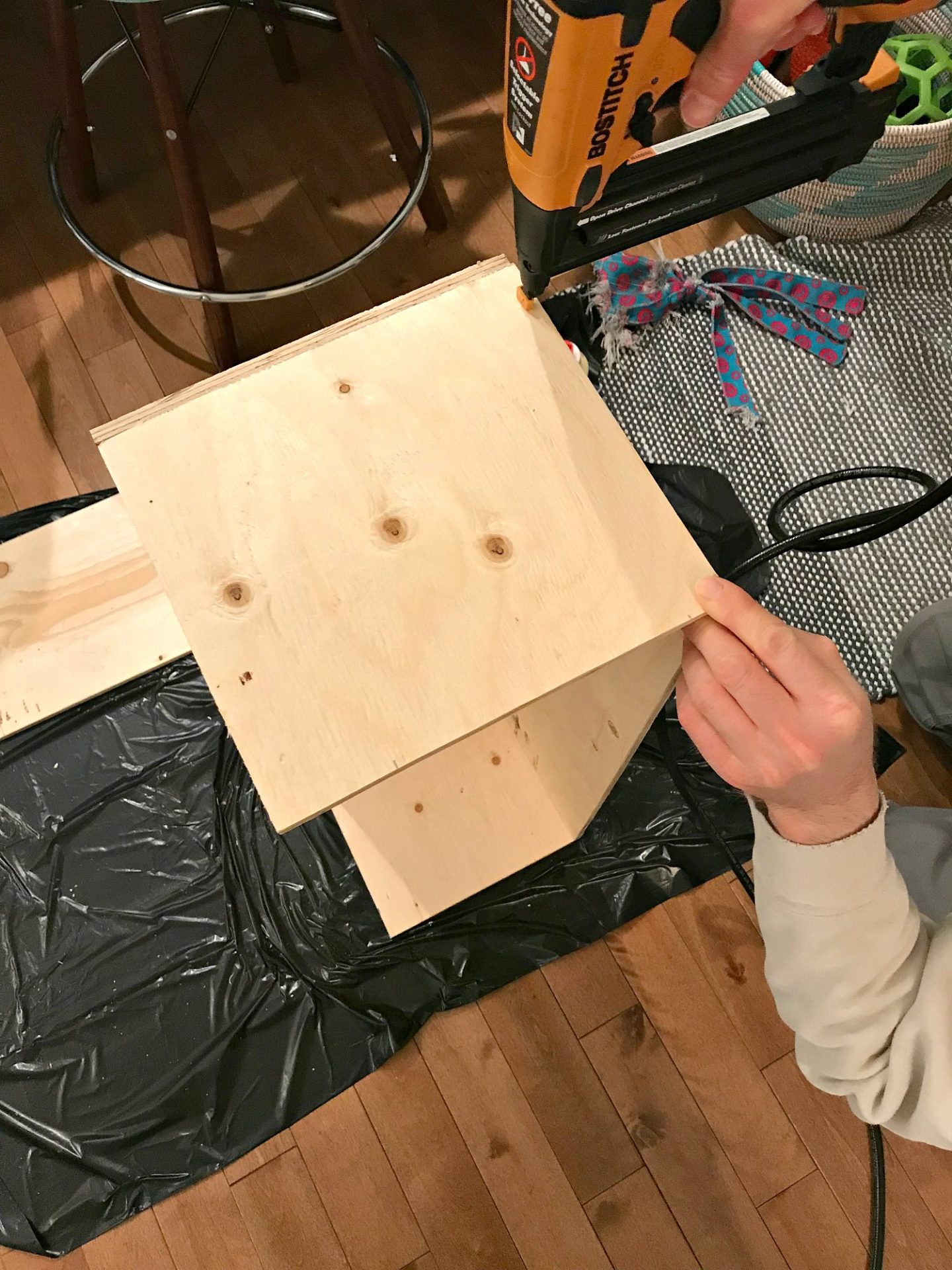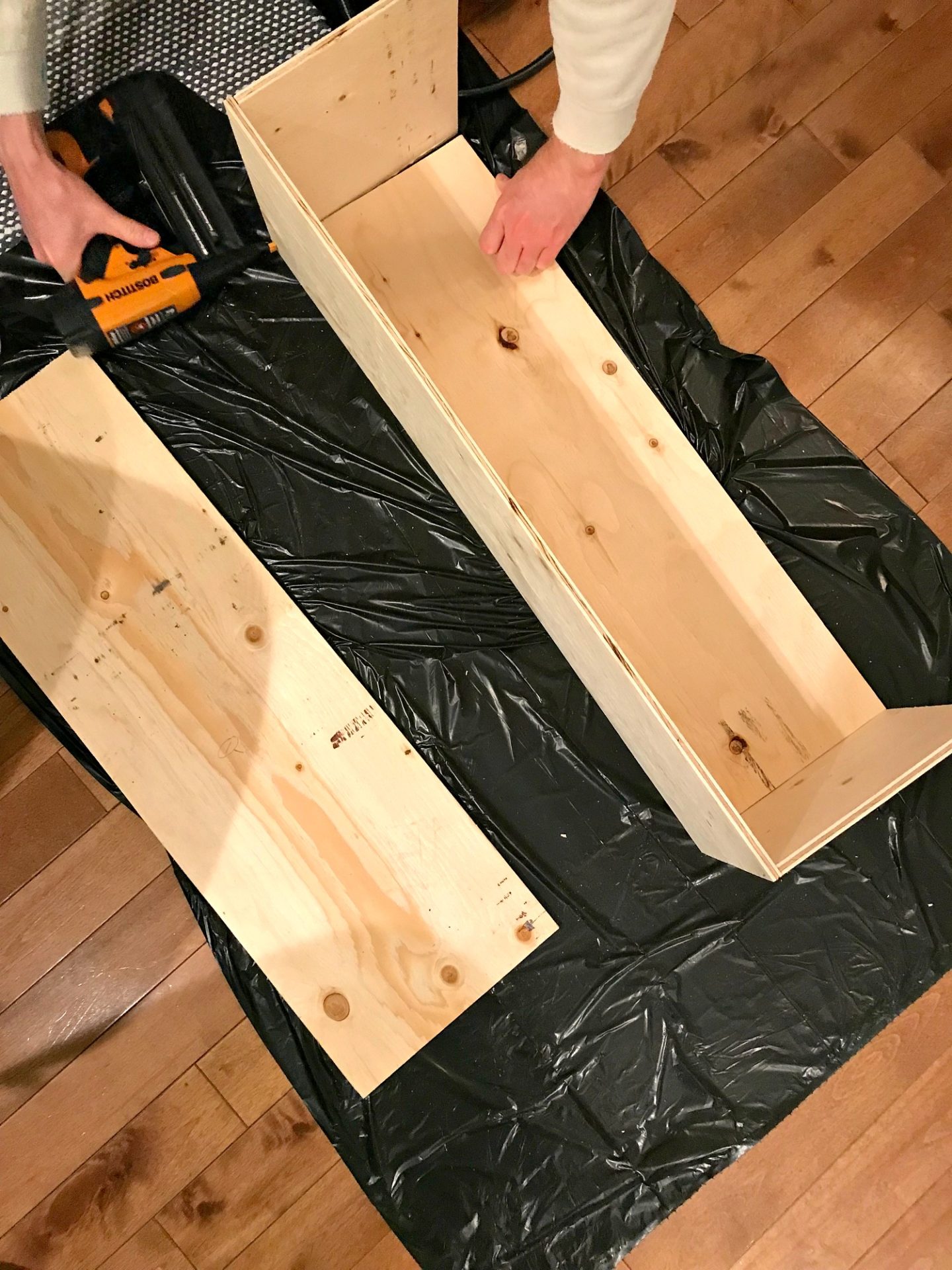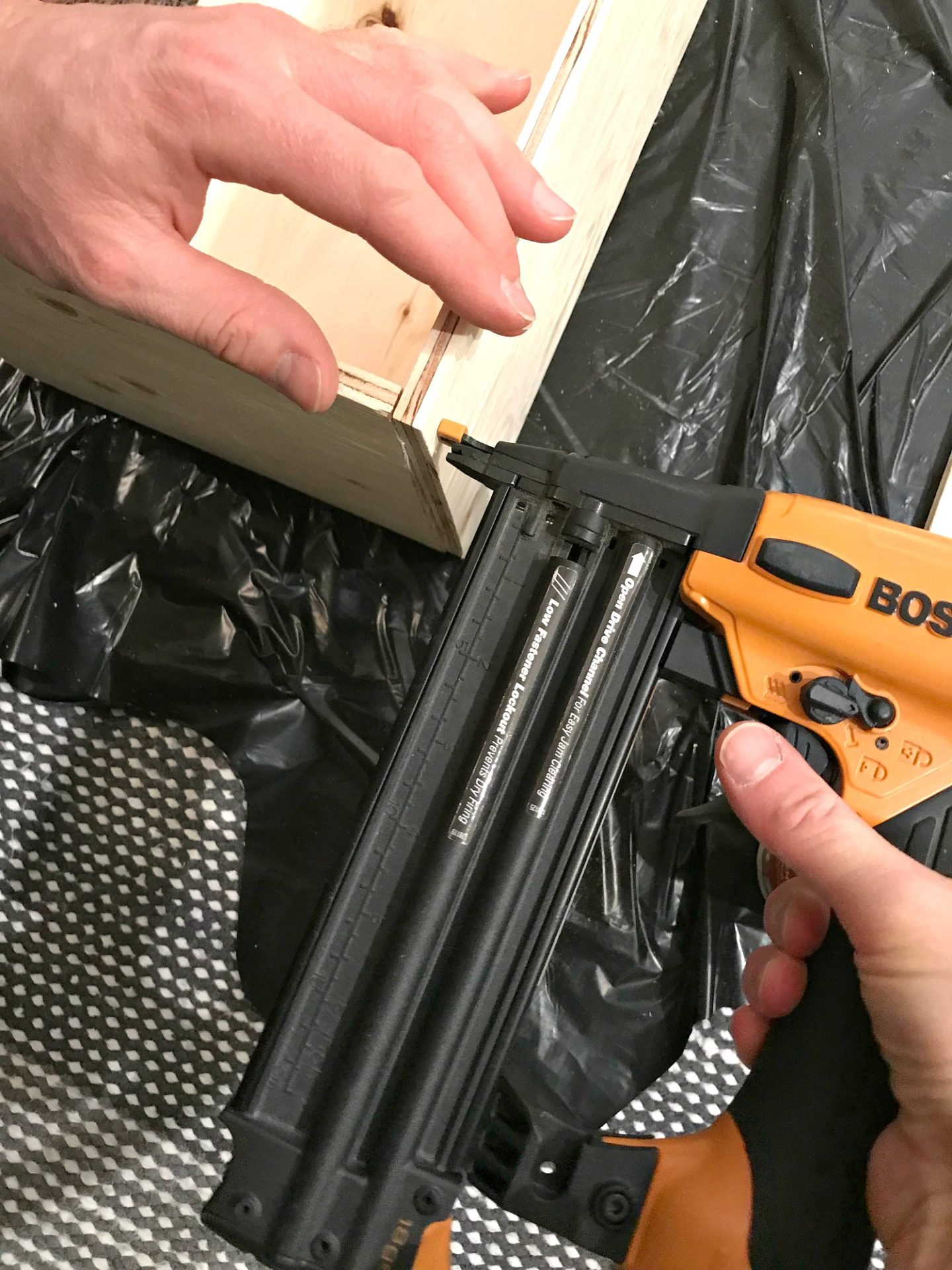 When the glue was dry, I lightly sanded the surface and corners to remove any roughness/sharpness. This is just construction grade plywood – I would usually use a nicer plywood, like a good both sides maple, but I knew I was painting this anyway and the texture kind of grew on me. But usually for any type of home decor, I recommend you leave the home improvement store and head to a lumber yard. There's a big difference between wood intended for construction and wood intended for furniture.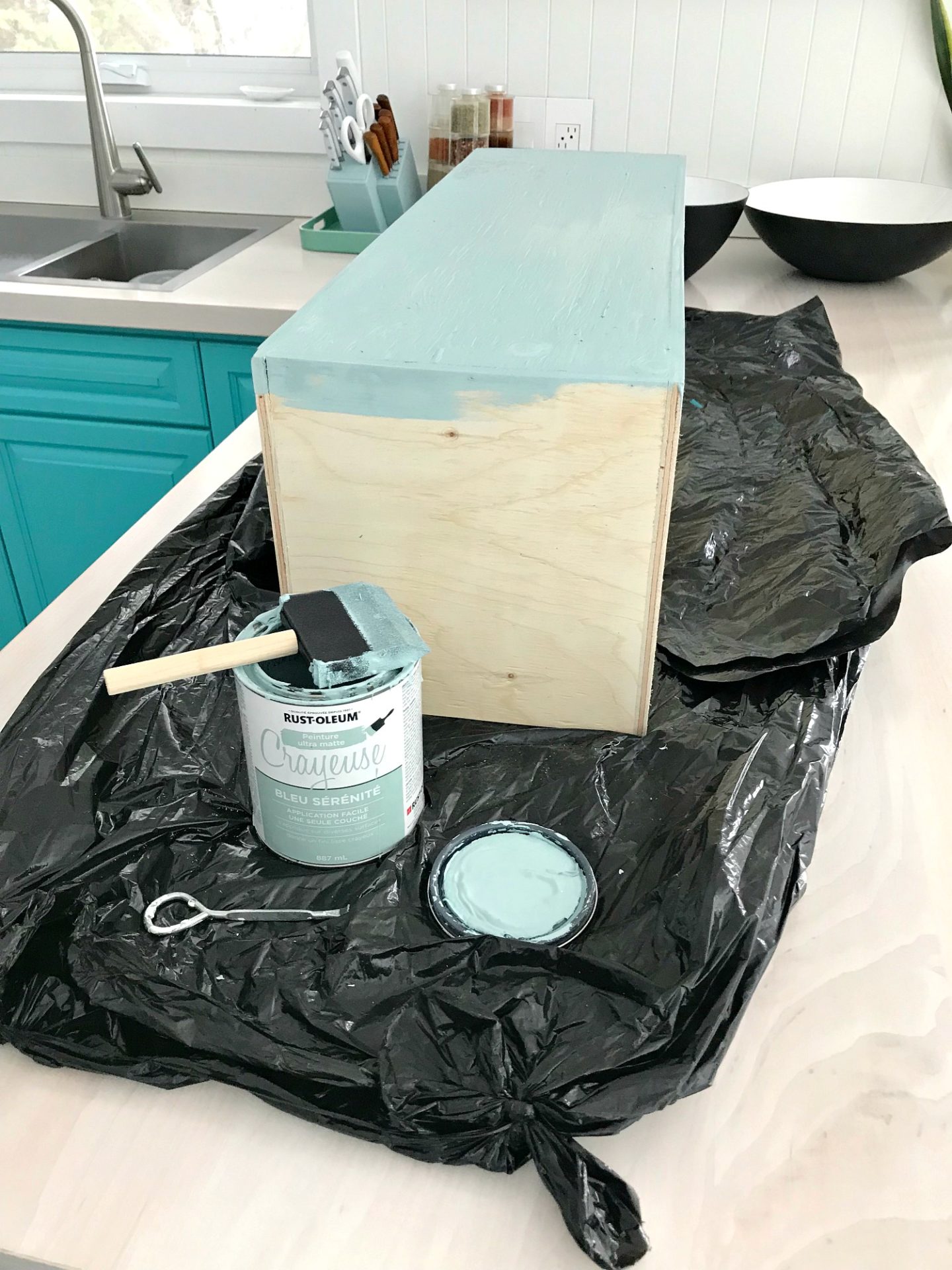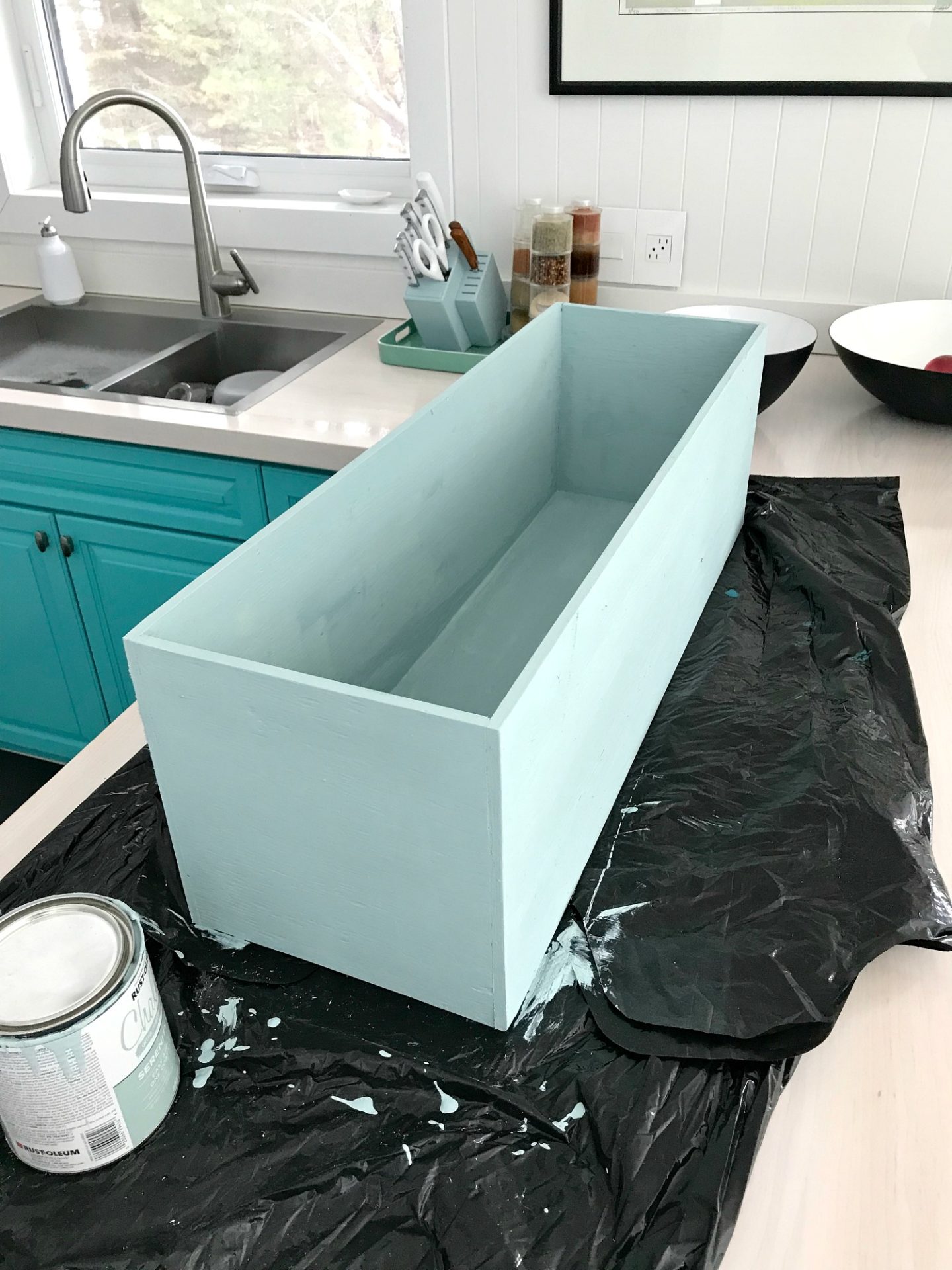 The legs are just 2×2 furring strips that are glued together with butt joints (we used tape to hold them while the glue dried). Here are my measurements:
4 pieces = 12″ long
2 pieces = 10.5″ long (just a bit longer than the planter's depth)
The legs can be screwed into the planter from underneath once you determine the spacing of the legs. If your diy planter box contents will be really heavy, you can use screws or some kind of mechanical joint on the legs themselves. But I plan to use this indoors for faux flower arrangements. I think it will look so cute filled with mason jars and fresh evergreen boughs for the holidays! For now I left the wood legs raw, but I'll paint them at some point – and probably the whole modern DIY planter box too – for the next season.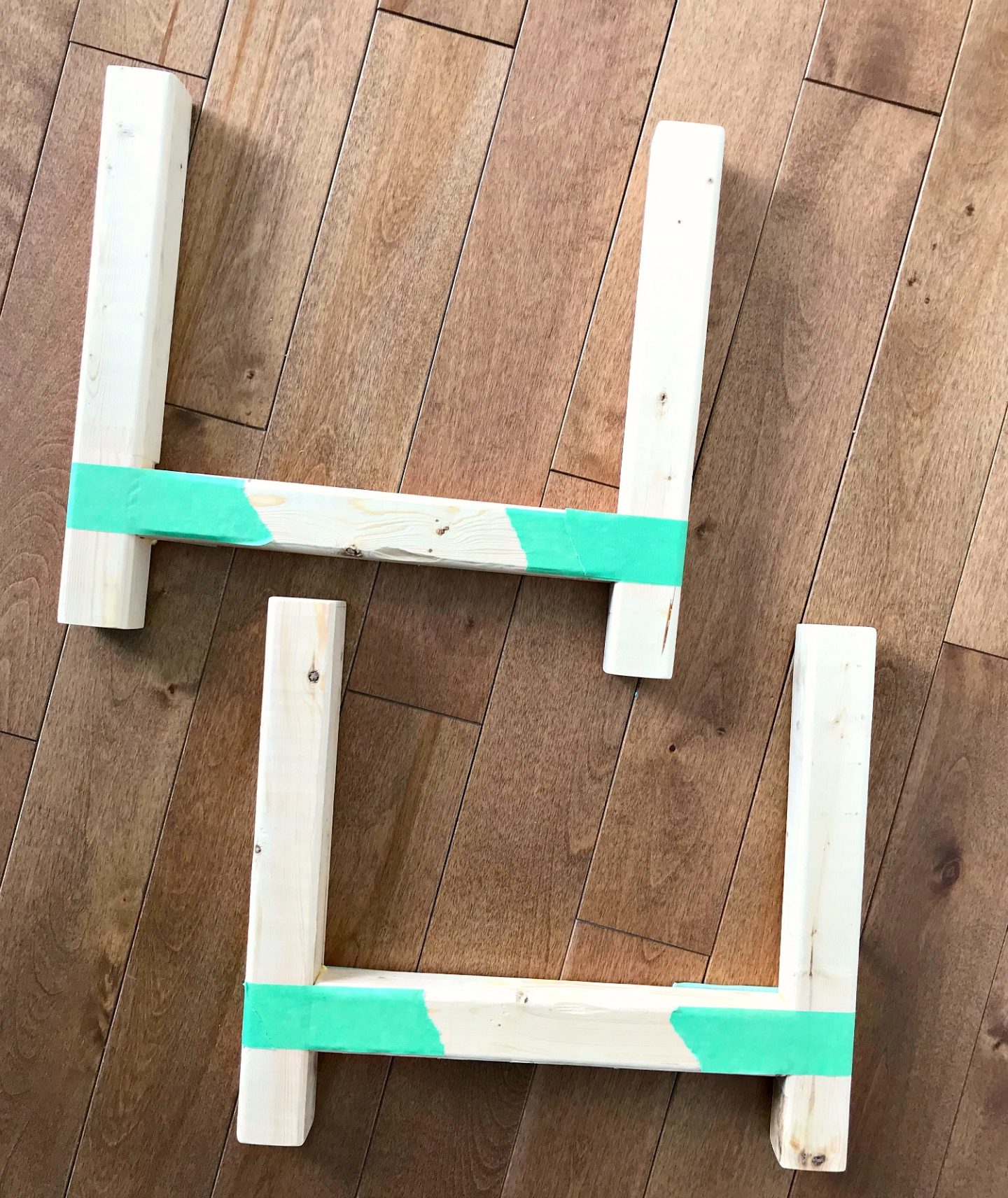 And that's how you build a modern DIY planter box! This is such a great project for leftover plywood and wood scraps, although you could also invest in nice walnut for the legs and build something to rival the home decor stores… You can even buy walnut by the piece here and then the solid wood for the legs here – barely any tools needed because they're sold in smaller pieces.
I don't recommend putting in any soil directly on to the plywood bottom. Use a plastic liner if you want to use this for real plants. You can buy plastic liners and make this planter the exact measurements required. Or place your plastic planter pots inside and cover with moss. I created a faux arrangement, which was super easy. Instead of floral foam, I rustled up some Styrofoam from a package we'd been shipped. I hate throwing away that stuff, plus I love to reuse whenever I can. I cut the foam into blocks and fit them tightly into the bottom of the planter. Then I inserted the stems of my faux flowers (aqua velvet hydrangeas and blue wax flowers) into the foam – if you'd like it to be permanent, you can add a dab of hot glue. But they stuck very firmly in the Styrofoam without any glue. I've moved this modern DIY planter box around a lot and the blooms stay firmly put!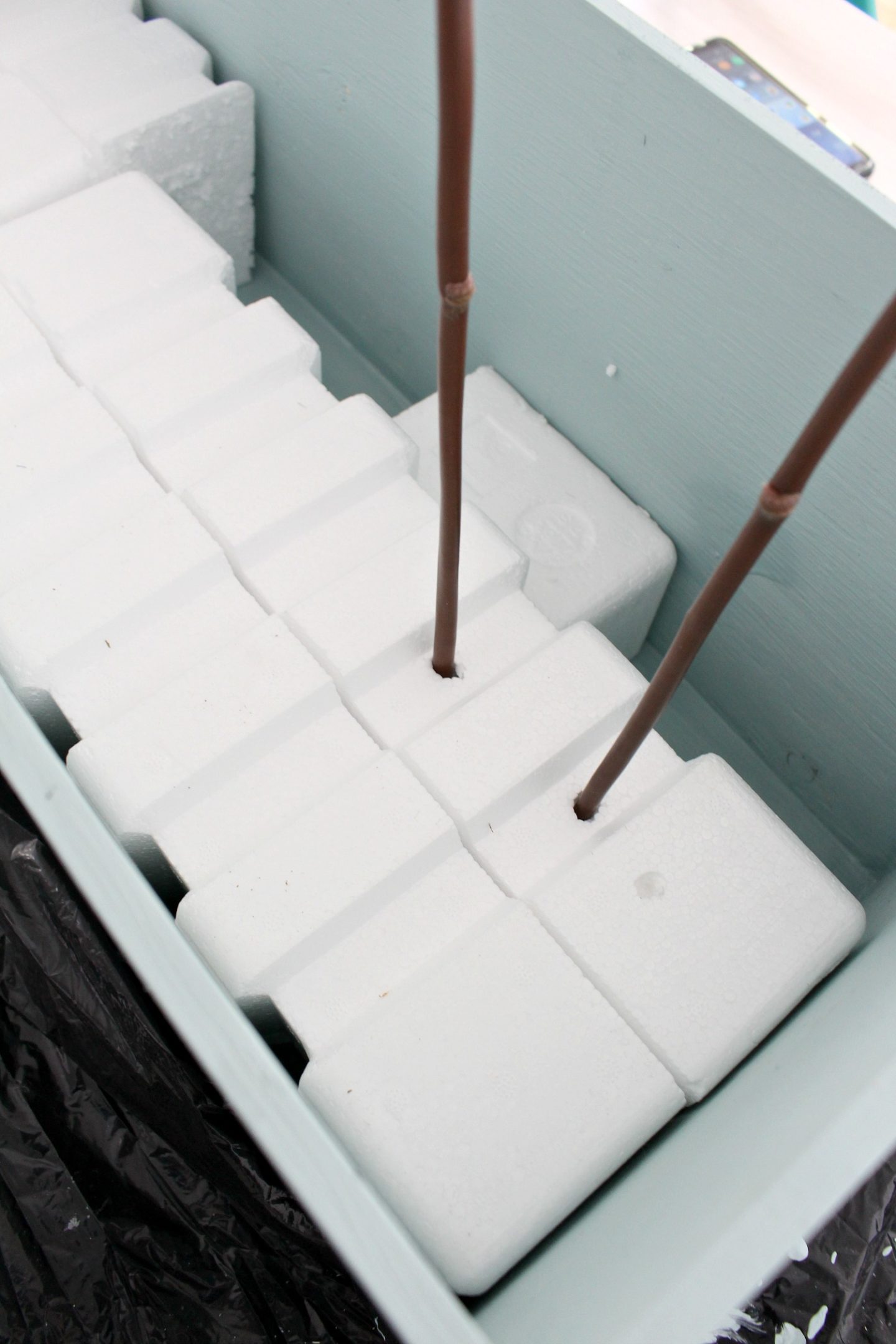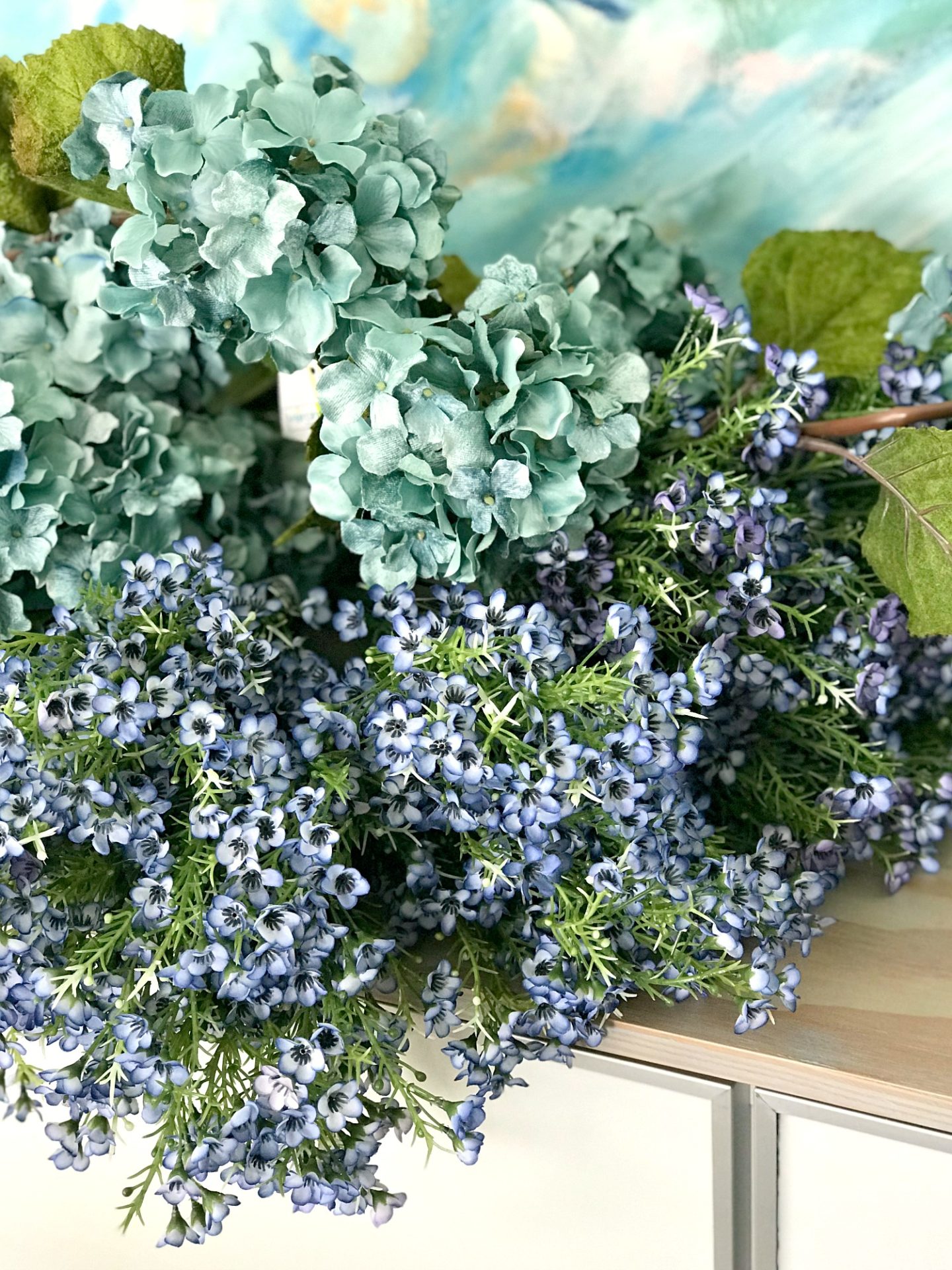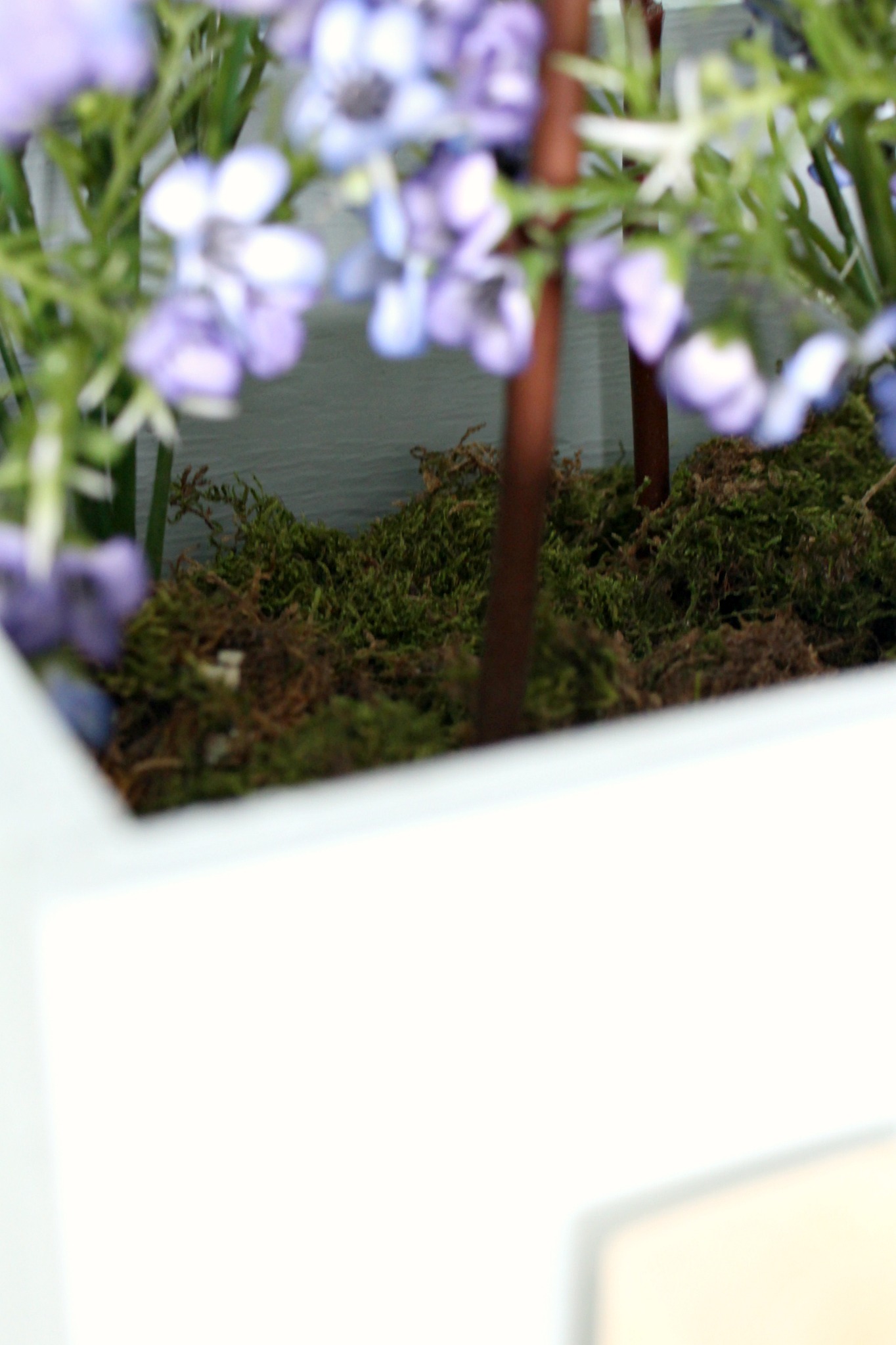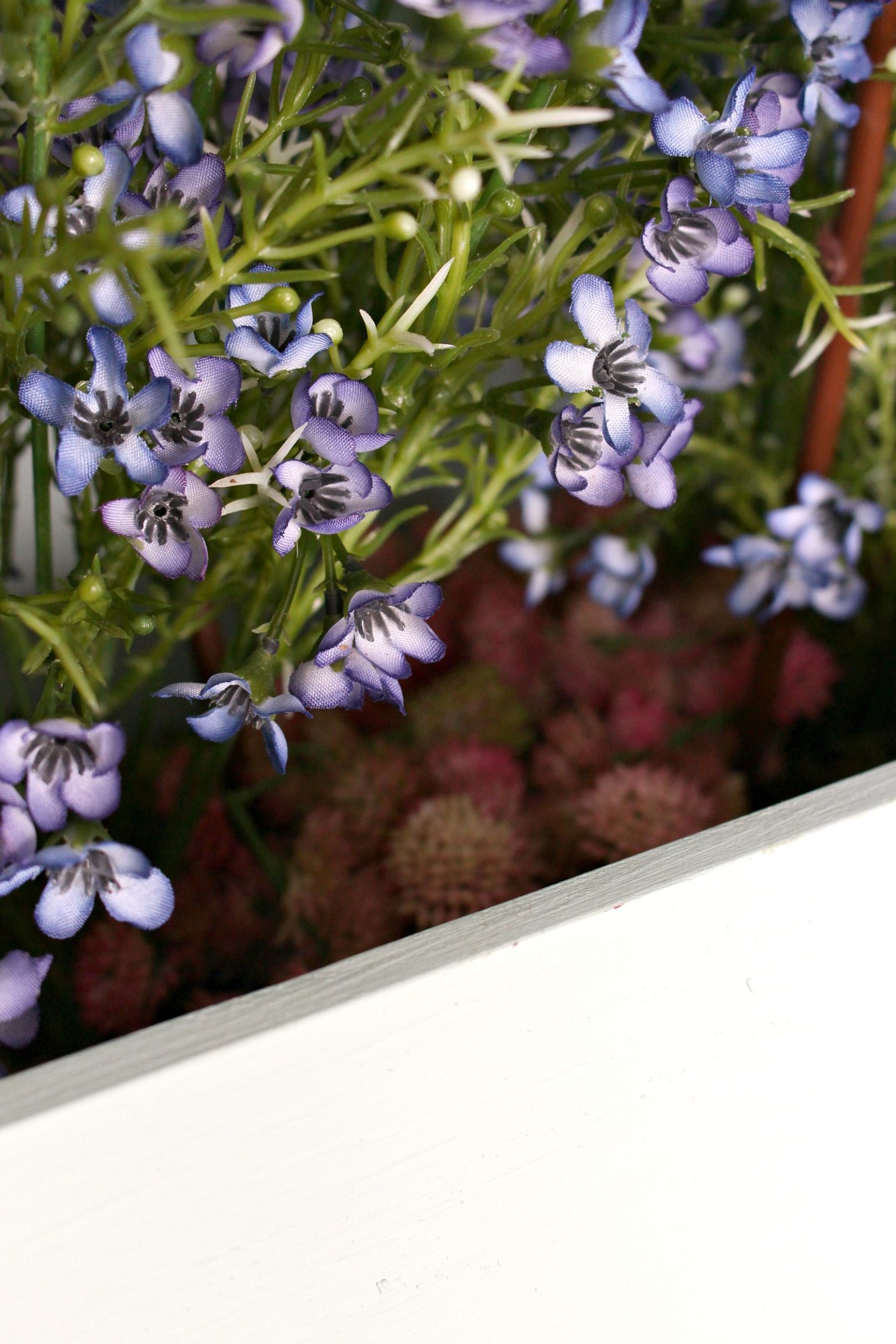 Then I covered the foam with moss to hide everything and create a more realistic look. I also tucked in a couple of strands of pink cascading succulents so that if anyone peeks in, they see a cute surprise inside. Does it make it seem a little more realistic?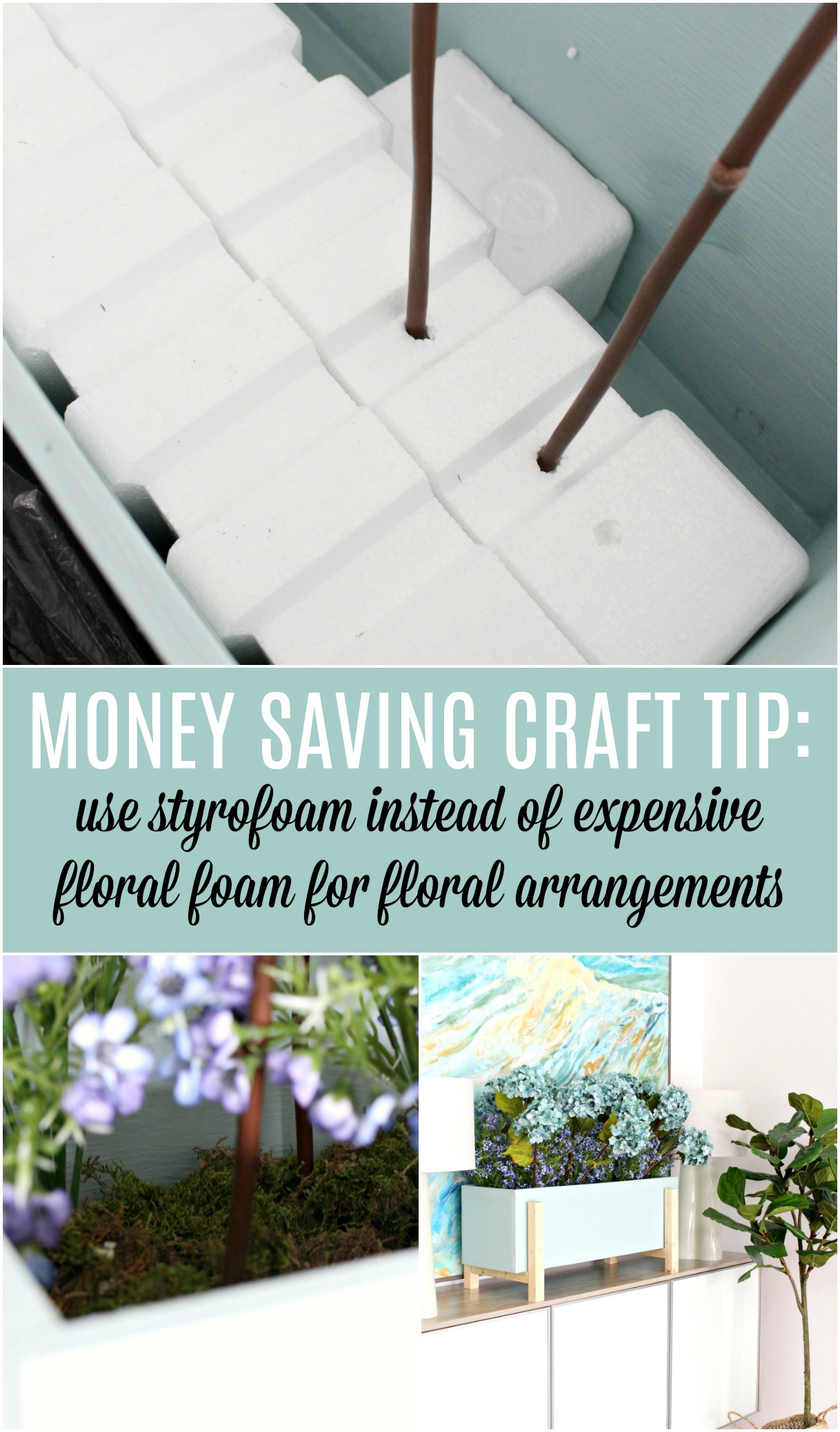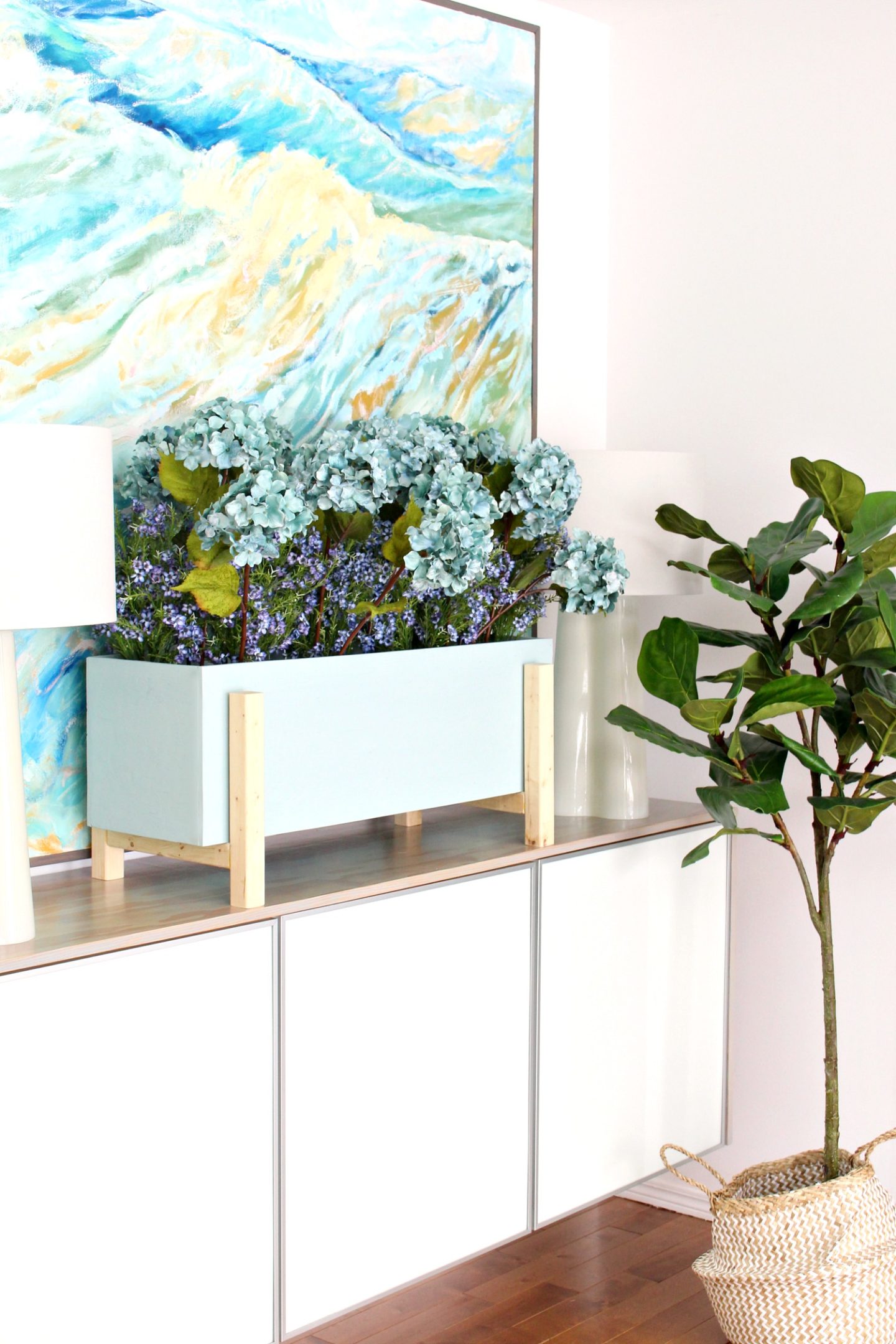 I hope you liked the tutorial for this modern DIY planter box. It was actually Hubby's idea to make the legs so tall (I originally planned stumpy ones). He said it would look more mid-century – and I think he was so right. We normally work on projects together but because I wield the camera, he's often the one seen building stuff. But he is actually super creative and I'm way more involved in the technical/building side. I'm just never photo-ready, ha (you'll recall the delightful "look" I sported when I winched my beloved car). I like to stay behind the scenes on project days.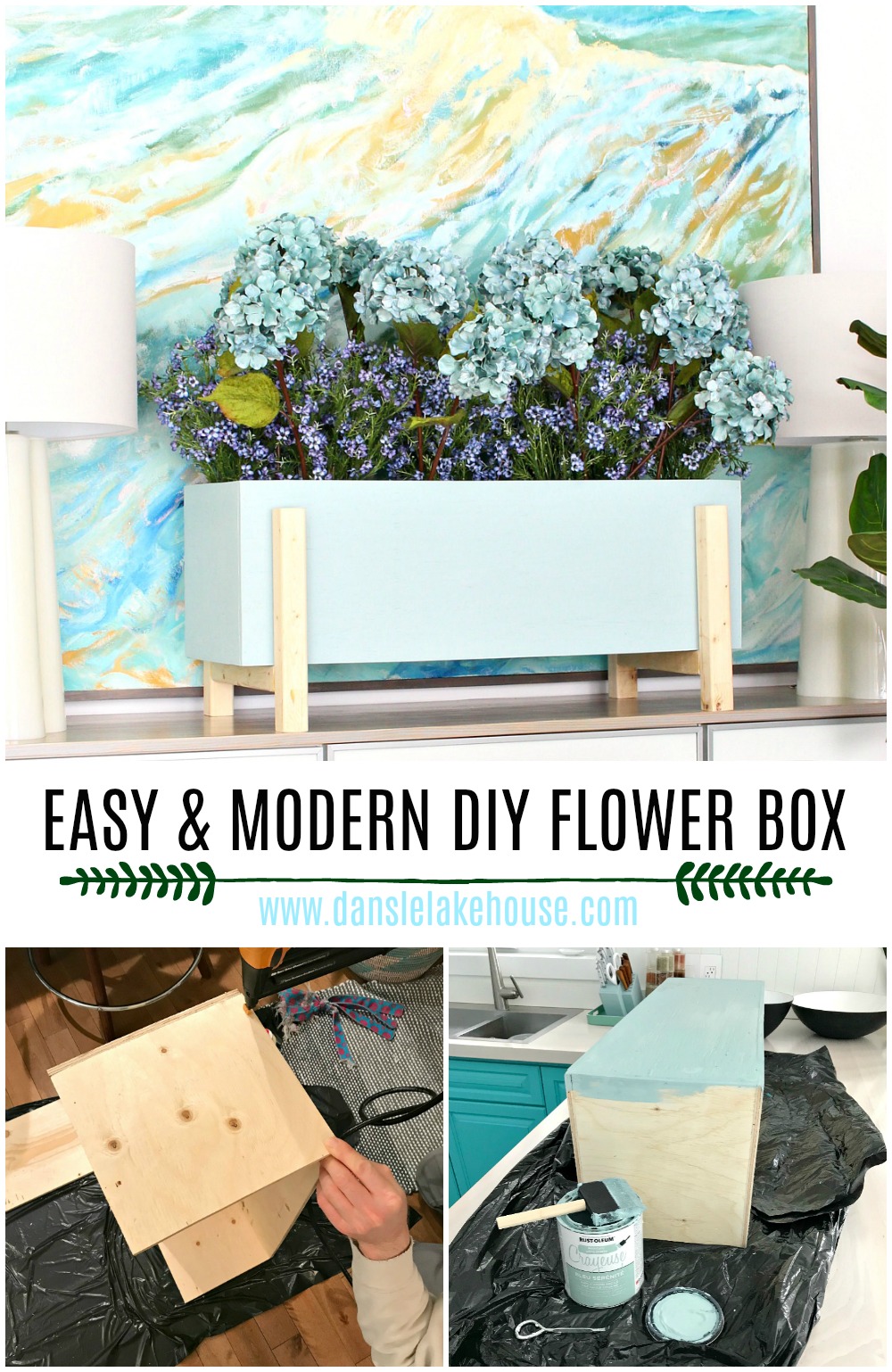 Don't forget to check out my easy spring tablescape and dining room decor if you missed it!