After we swapped our kitchen open shelving for the DIY storage cubbies hubby and I made, I wanted a modern spice rack to hang above the stove. At first I couldn't find exactly what I wanted, so I designed a metal one and bought the supplies. But at the last minute I spotted these acrylic art ledges online. They fit the clear spice jars from my spice carousel perfectly – plus they were cheaper than my DIY supplies!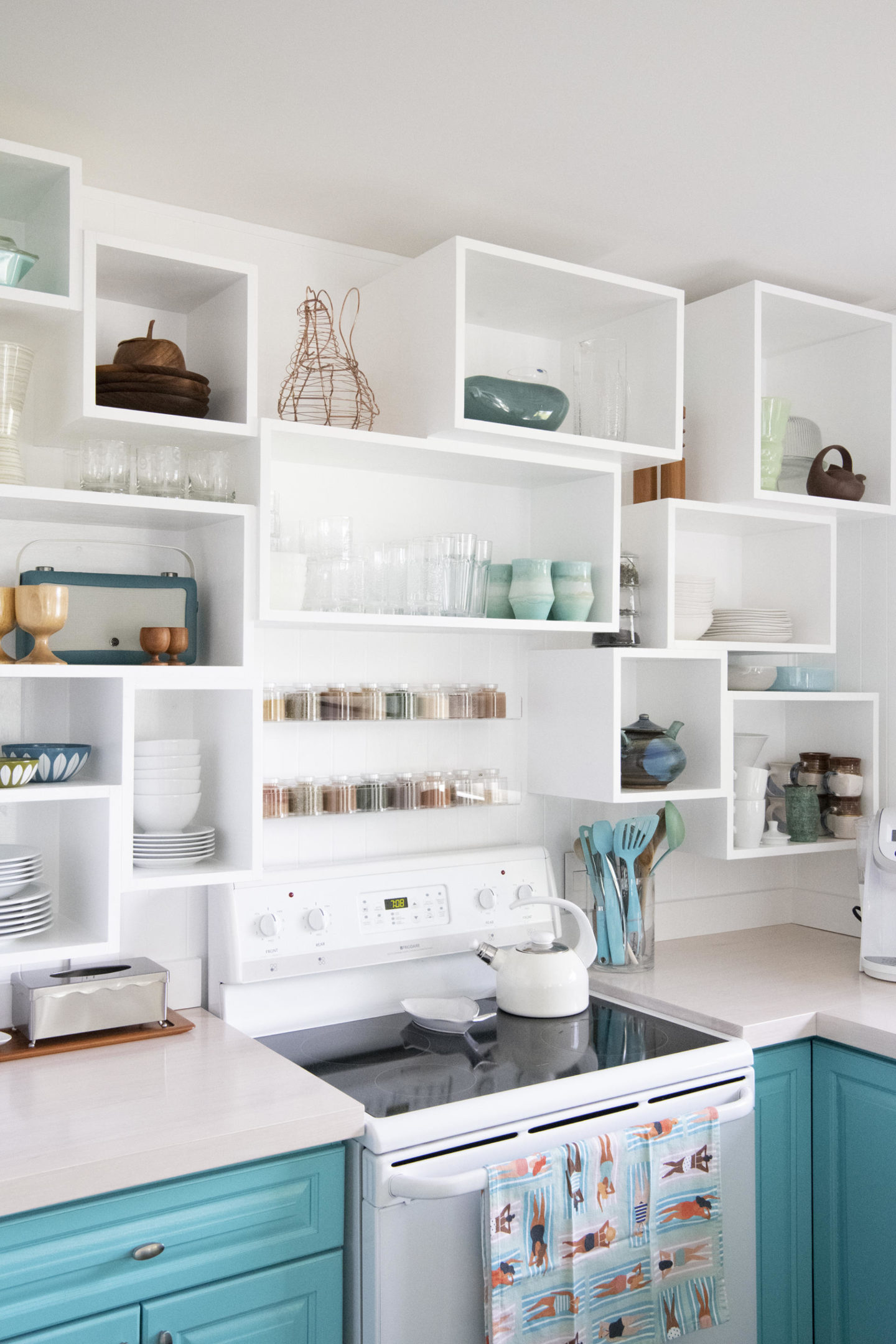 Done. I returned my supplies and added these art ledges to my cart. I was a little worried about what the quality would be like, but they are so nice! The acrylic is really thick and feels substantial – not cheap or flimsy at all. I actually wanted to use them for awhile before sharing (just in case), so it's been months and I have zero complaints.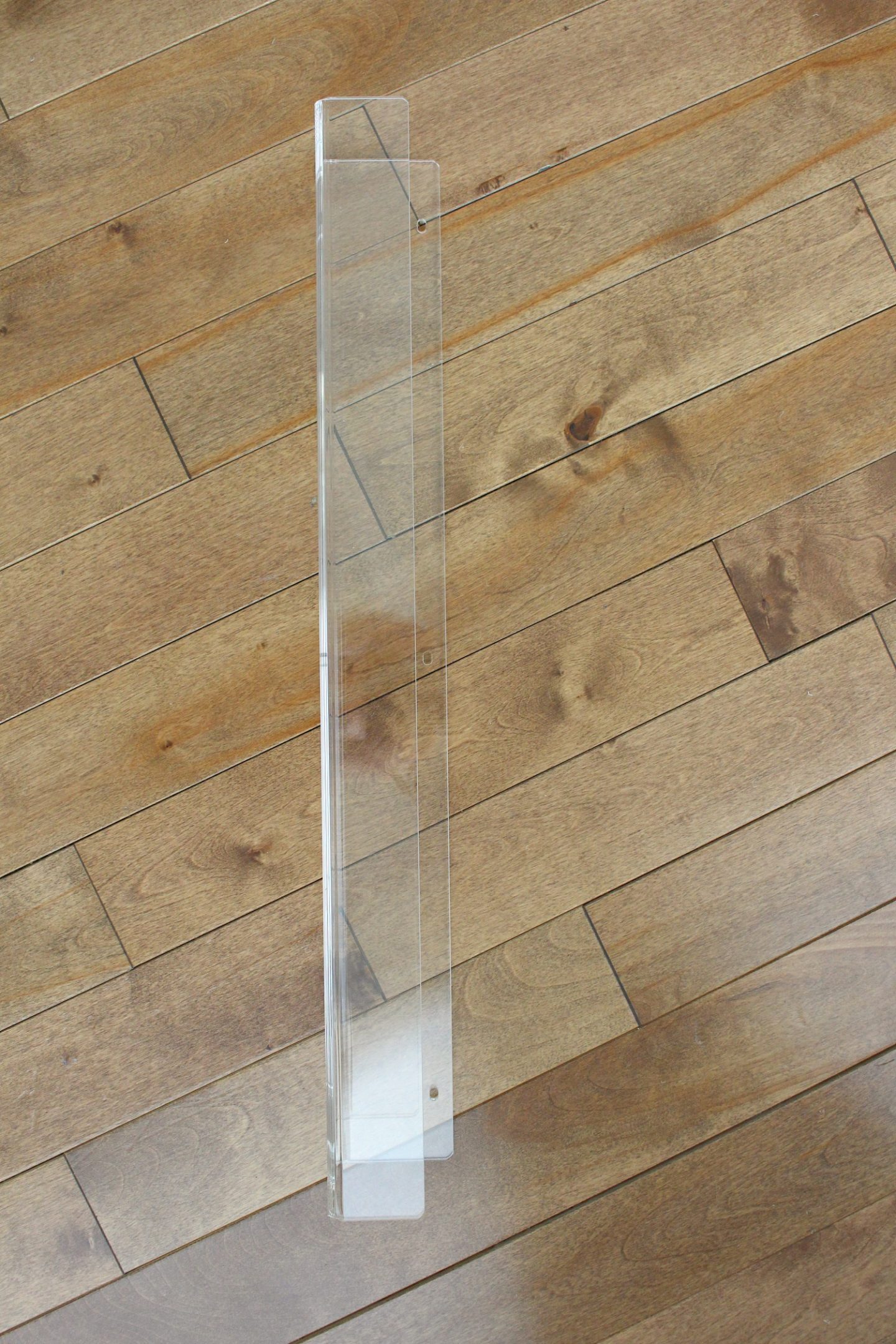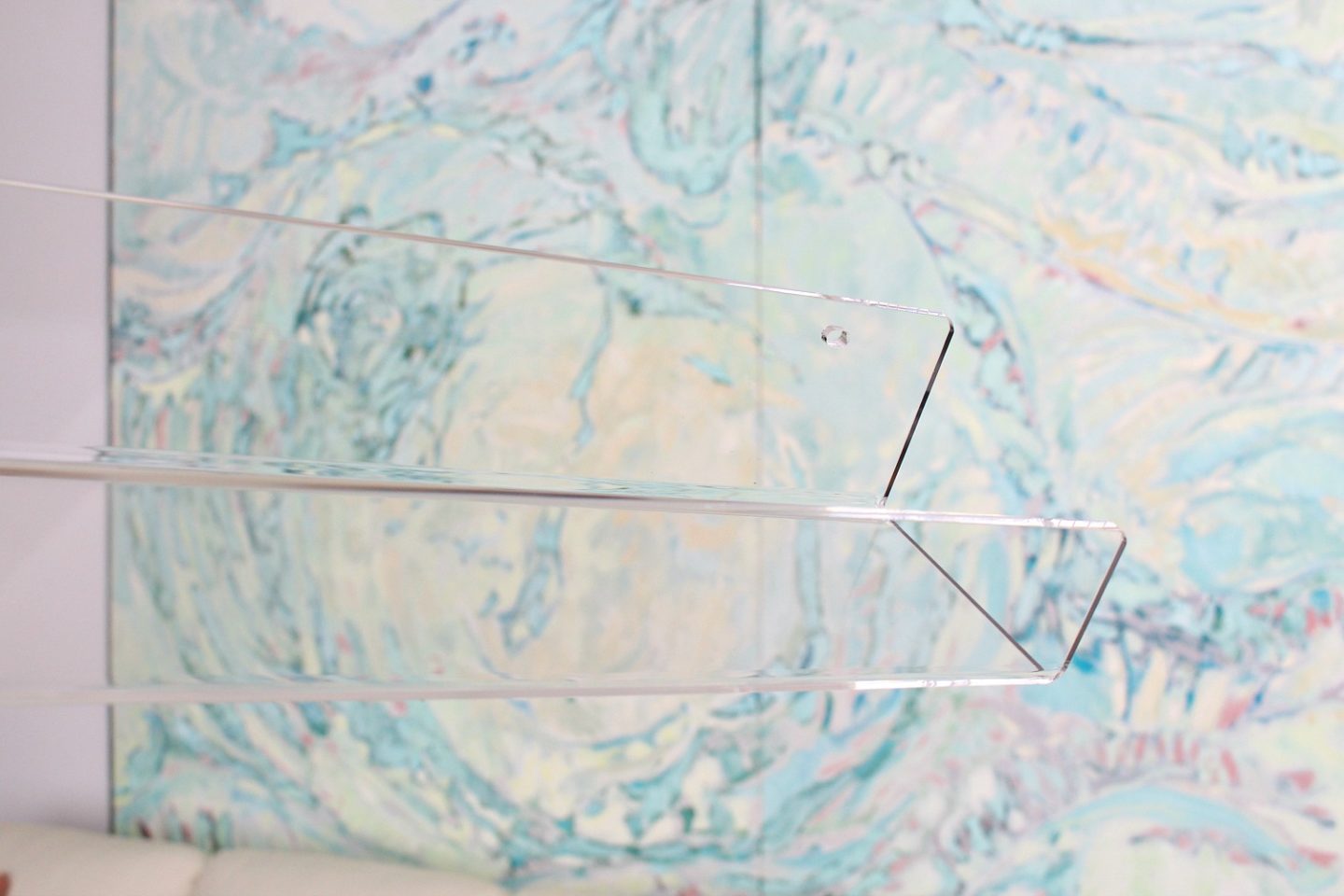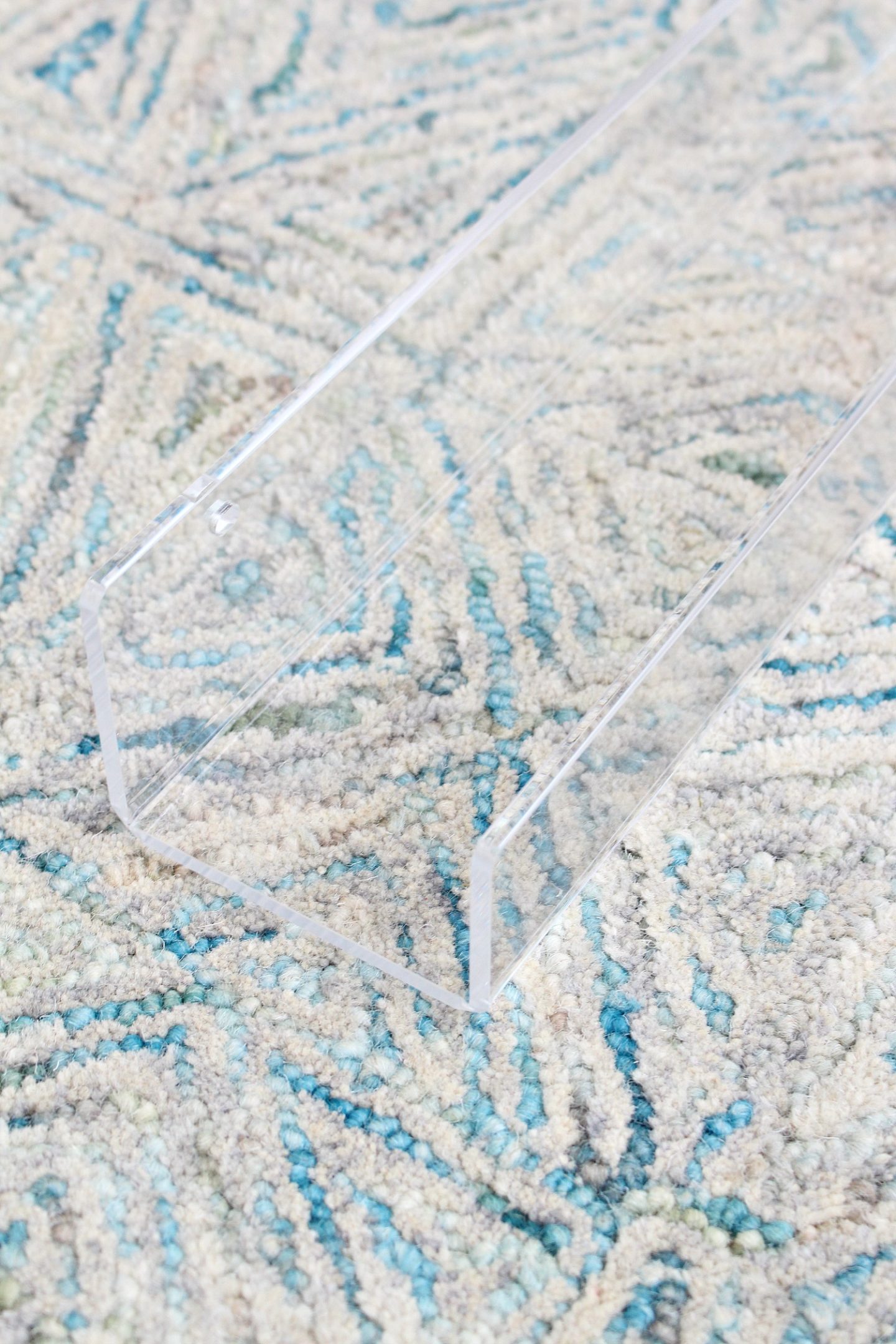 Aesthetically, I like how the acrylic catches the light and doesn't feel heavy or stand out too much. There's a LOT going on in the kitchen, since adding the tongue and groove paneling to the cabinets and building my DIY storage cubbies. So I didn't want to add any unnecessary visual clutter, or draw the eye too much to my spices. I just wanted them close at hand with minimal fanfare. The new acrylic ledges blend in nicely. And if one day I want to go back to spices stored in a drawer or carousel, I can always use these as storage in the bathroom – or for their intended purpose as an art ledge.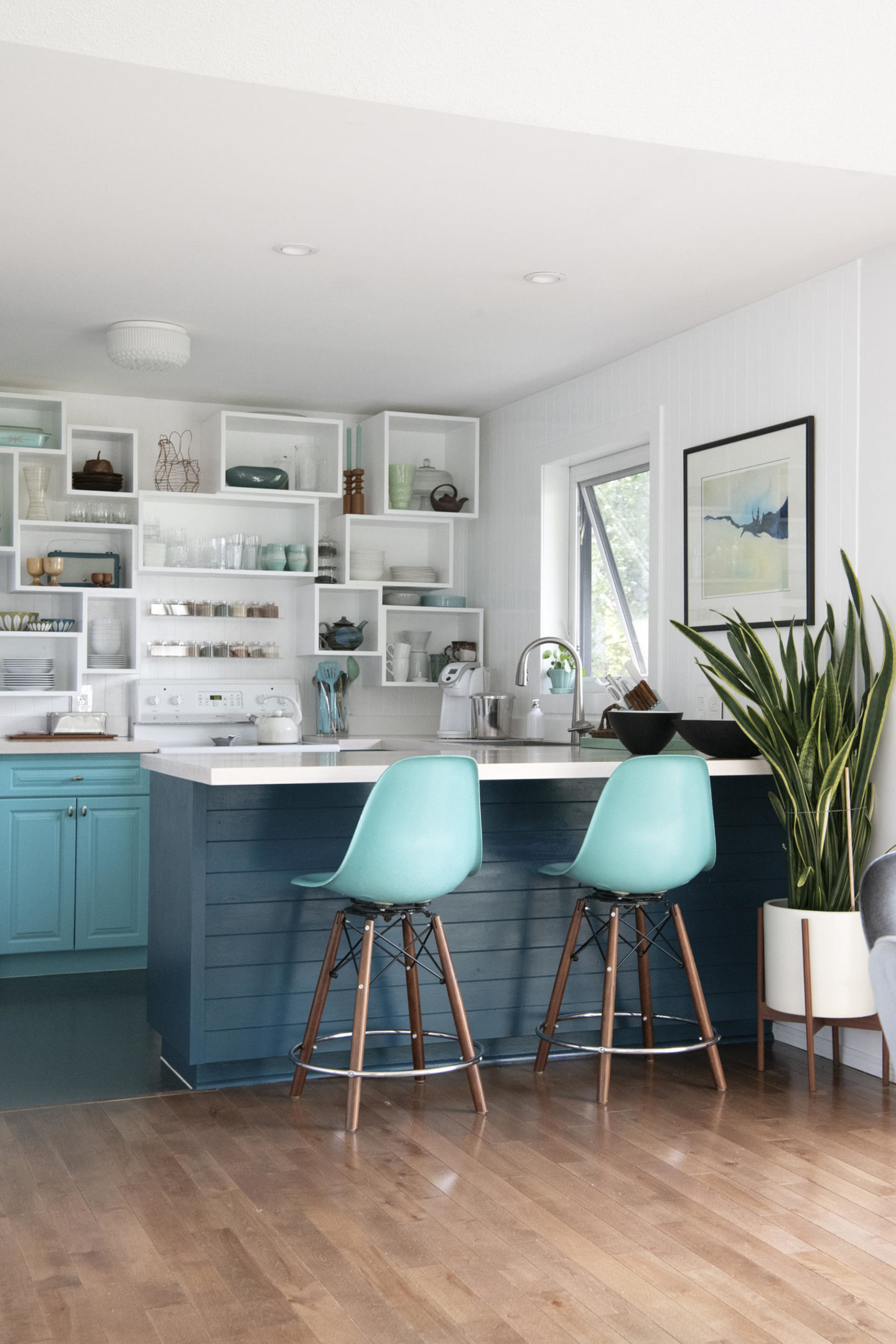 But, alas, it turns out I'm not that genius, because after I ordered my picture ledges, I found this acrylic "spice rack" that looks identical. I can't speak to the quality, but it looks like a better price than mine and it's designed for spices, lol.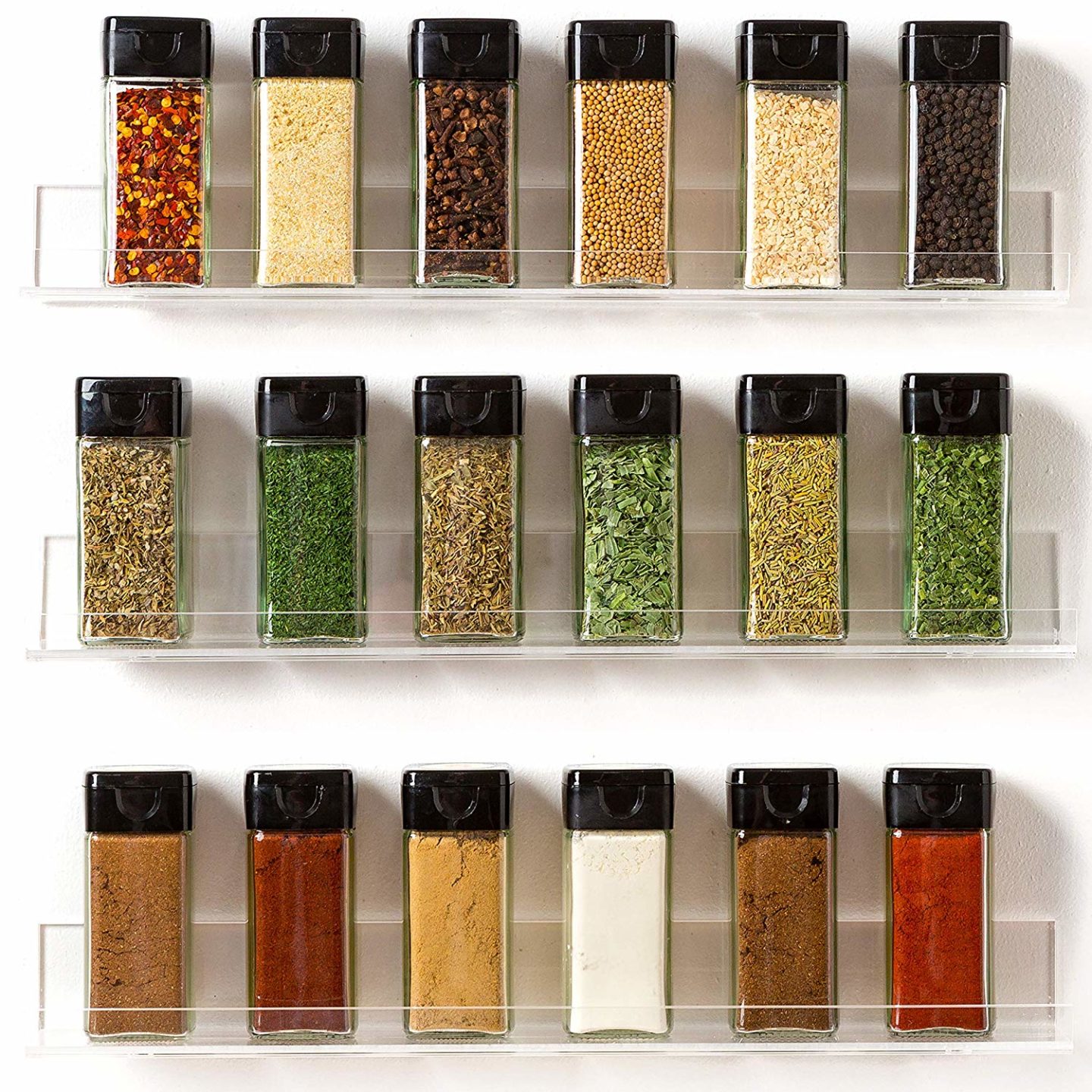 I still like my idea. Let's just say, great minds think alike. Because I had a heck of a time finding a modern spice rack, I decided to round up a shopping short list!
This curvy wall mounted spice rack comes in a two pack and is perfect for small spaces!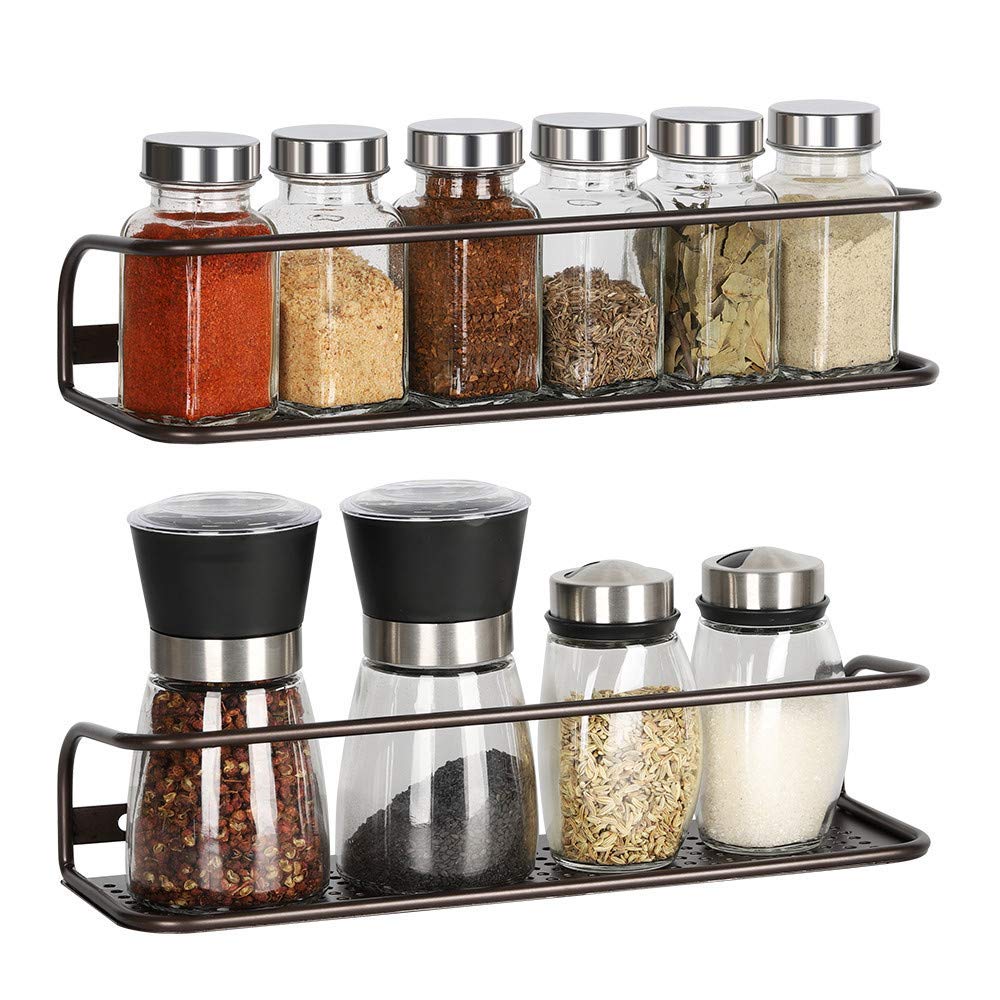 This modern metal and wood spice rack has room for olive oil bottles, a tea towel – it's perfect for everything you want close at hand, but not cluttering up the counter: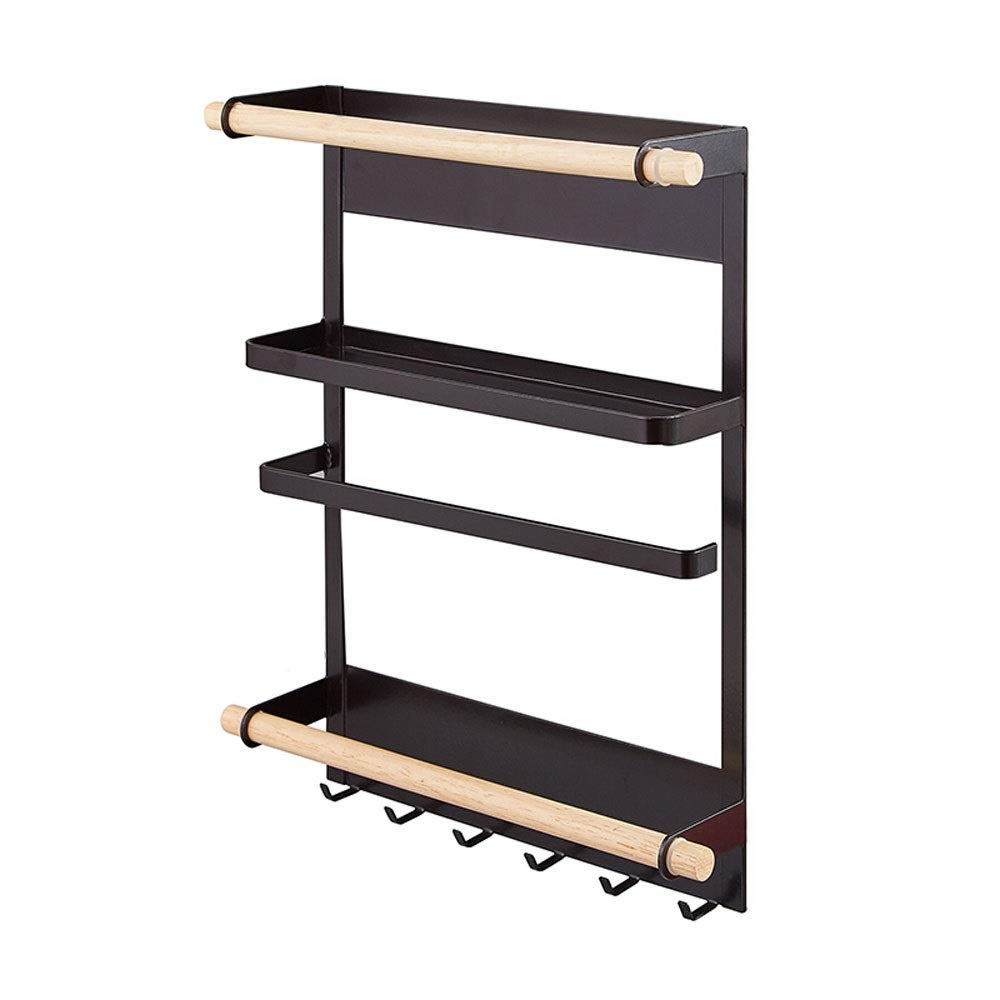 This modern black spice rack is made from sturdy steel: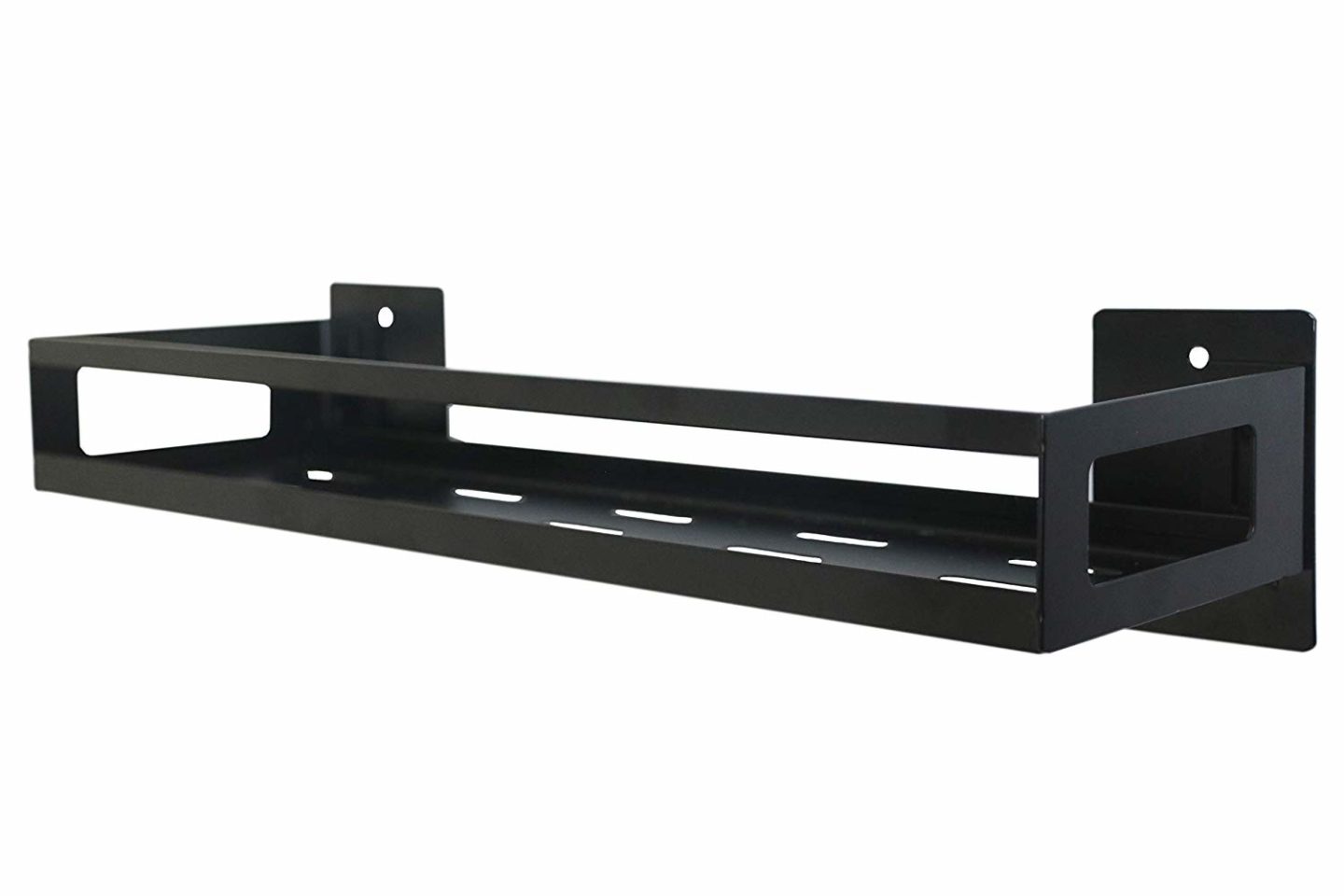 I'm going through a phase where everything that's copper appeals to me – which is good, since we invested money into a copper painted metal roof, haha! Let's hope I never tire of copper. This spice rack is simple, plus the copper is pretty and it offers lots of storage: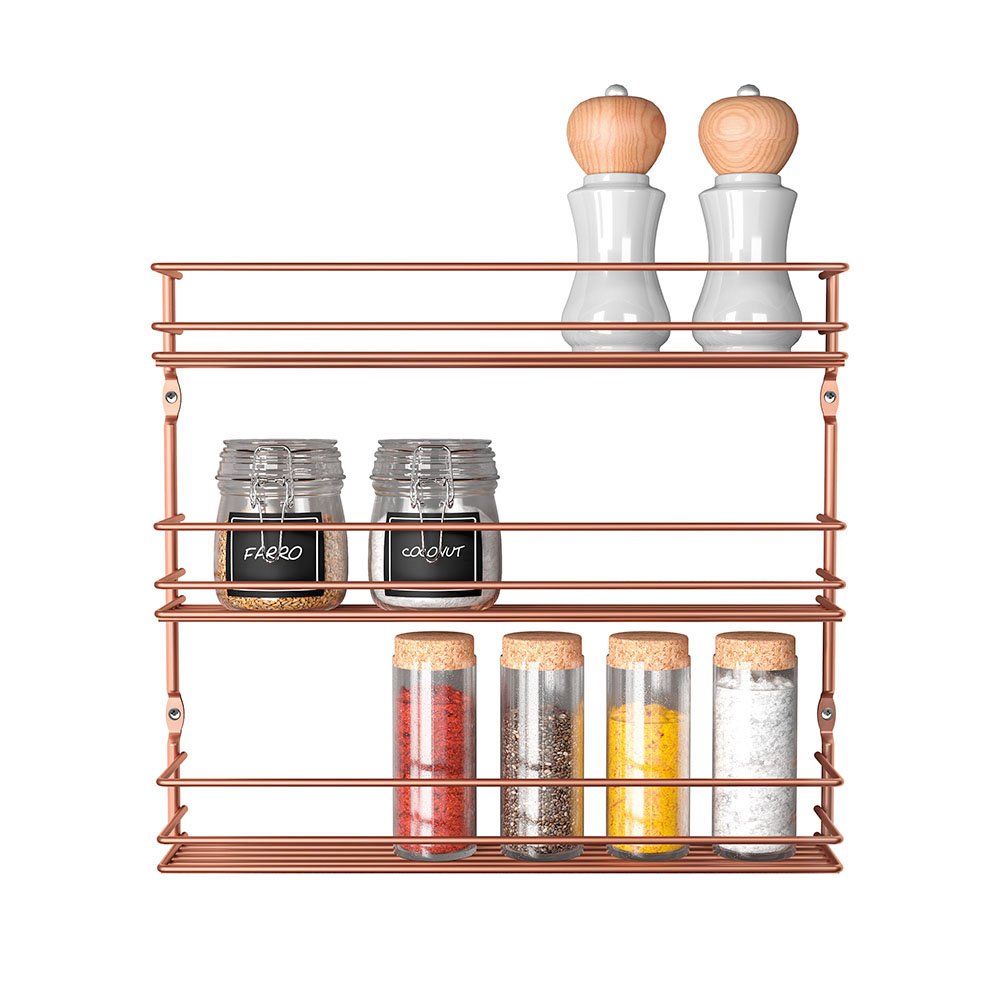 For a more rustic, farmhouse vibe, this copper chicken wire spice rack is nice too! Just a bit more country than the one above, but even more storage space.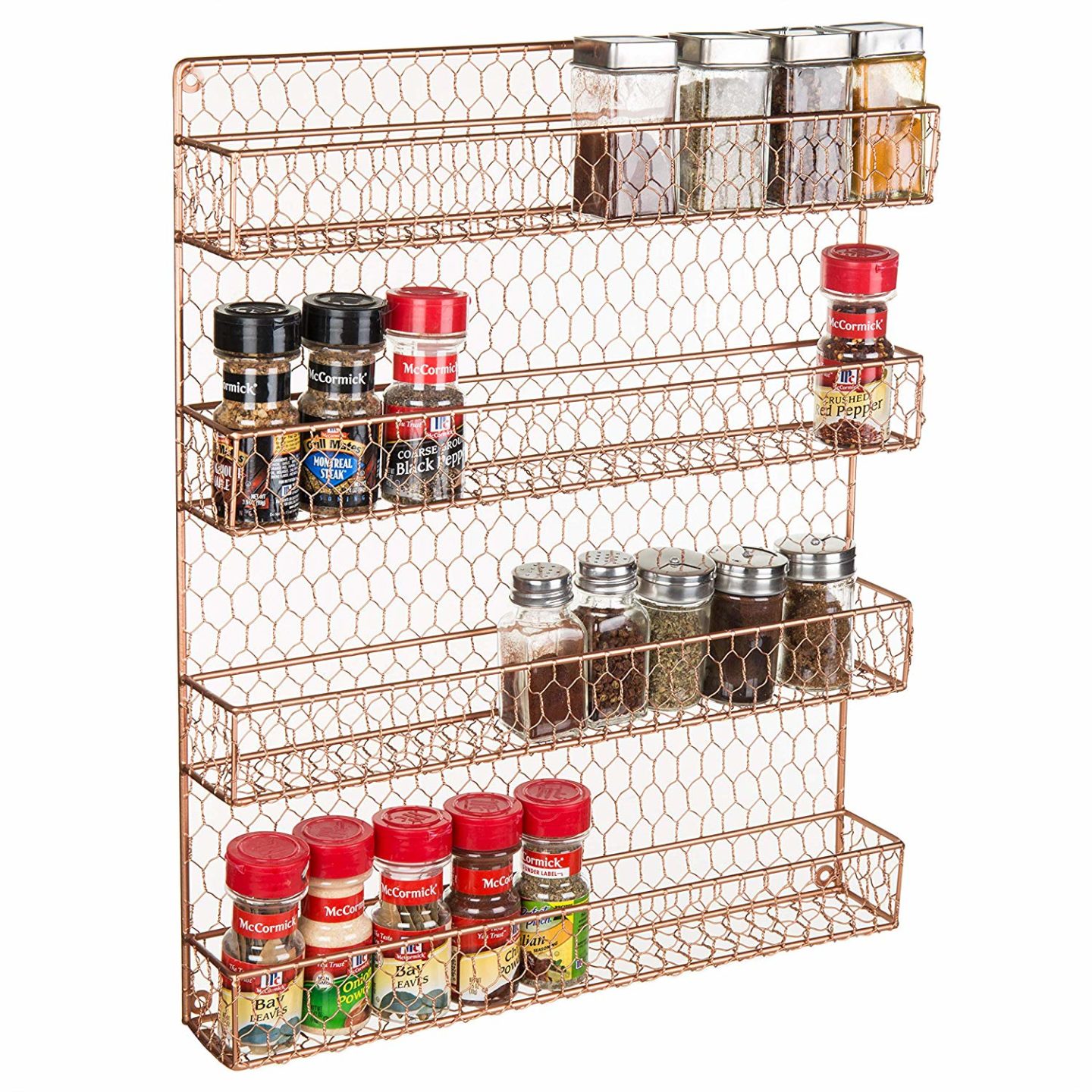 Leave it to West Elm to design the most stylish looking spice rack. It's midnight blue. I need it (wouldn't it be cute for storing loose leaf teas too?). This powder coated steel spice rack is a thing of beauty: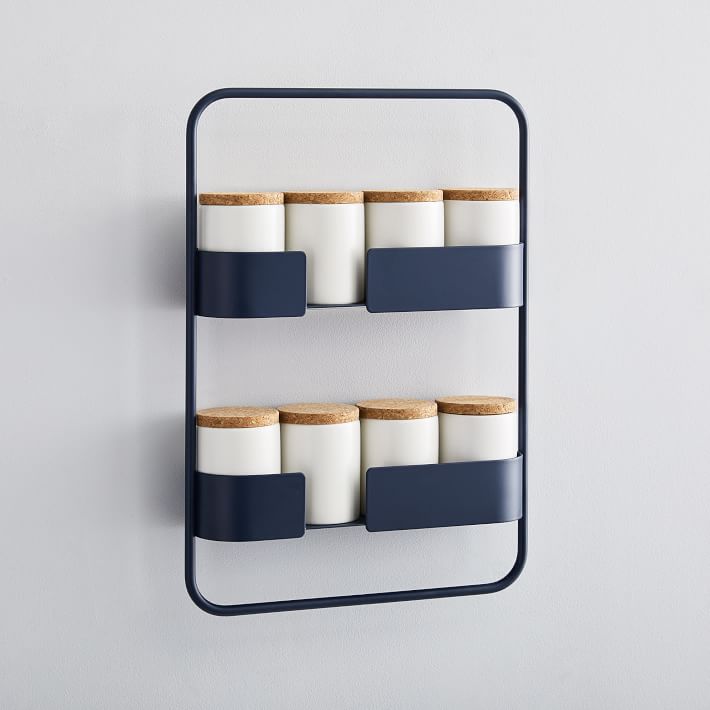 You could totally make this simple spice rack with a Scandi vibe, but it comes in a four pack and sometimes it's just easier to BIY (buy-it-yourself, lol):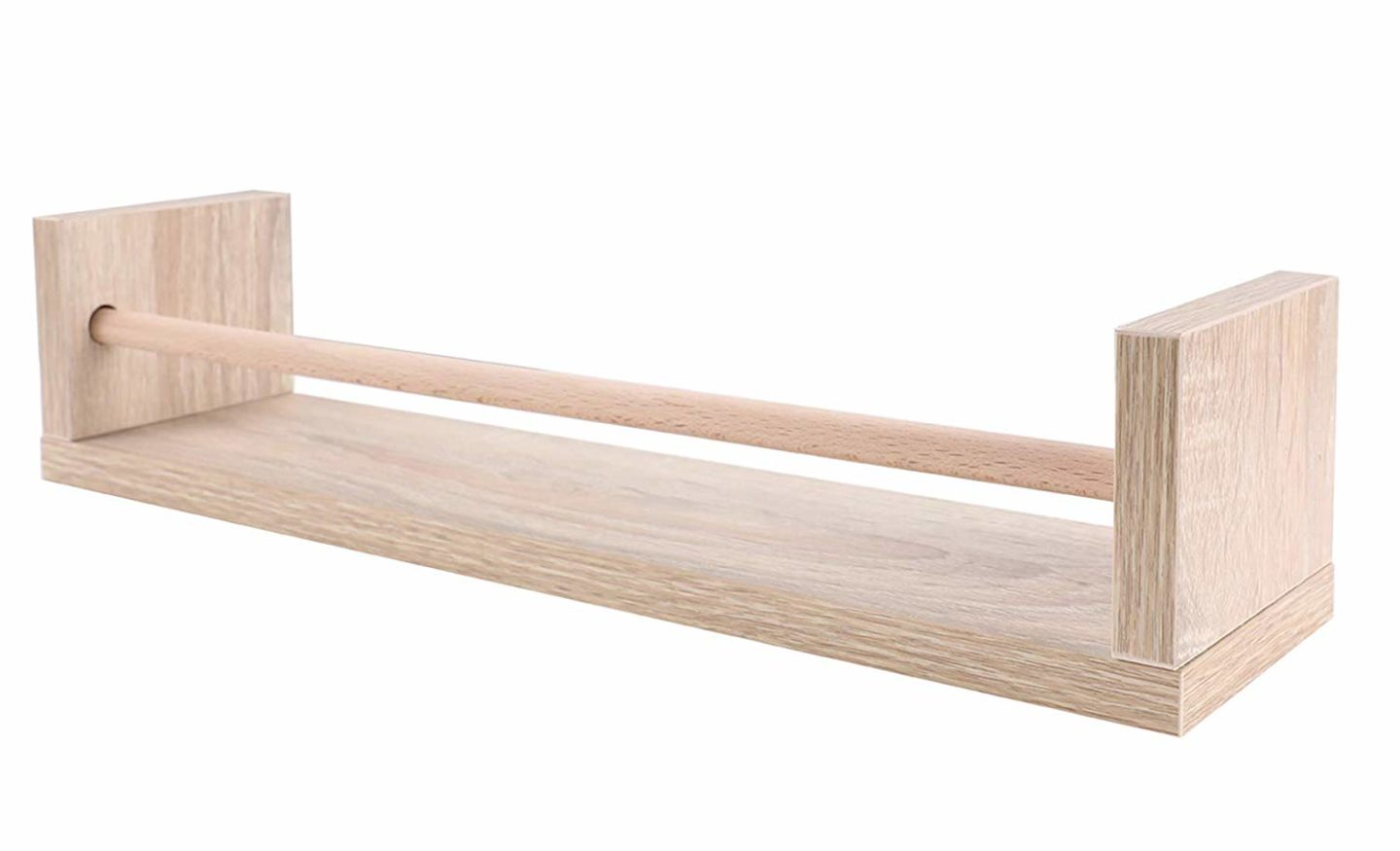 This cast iron spice rack looks like the furniture we like to weld! This is kind of what I had in mind, for a million dollars in supplies (it's only $30 to buy):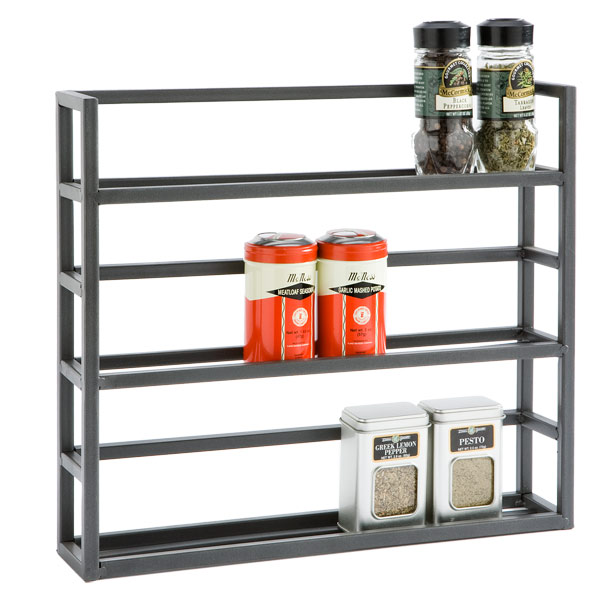 These white wall mounted spice ledges are a nice simple choice! Spices won't fall off the front and they'll blend seamlessly into white walls or tile (or inside a white cabinet):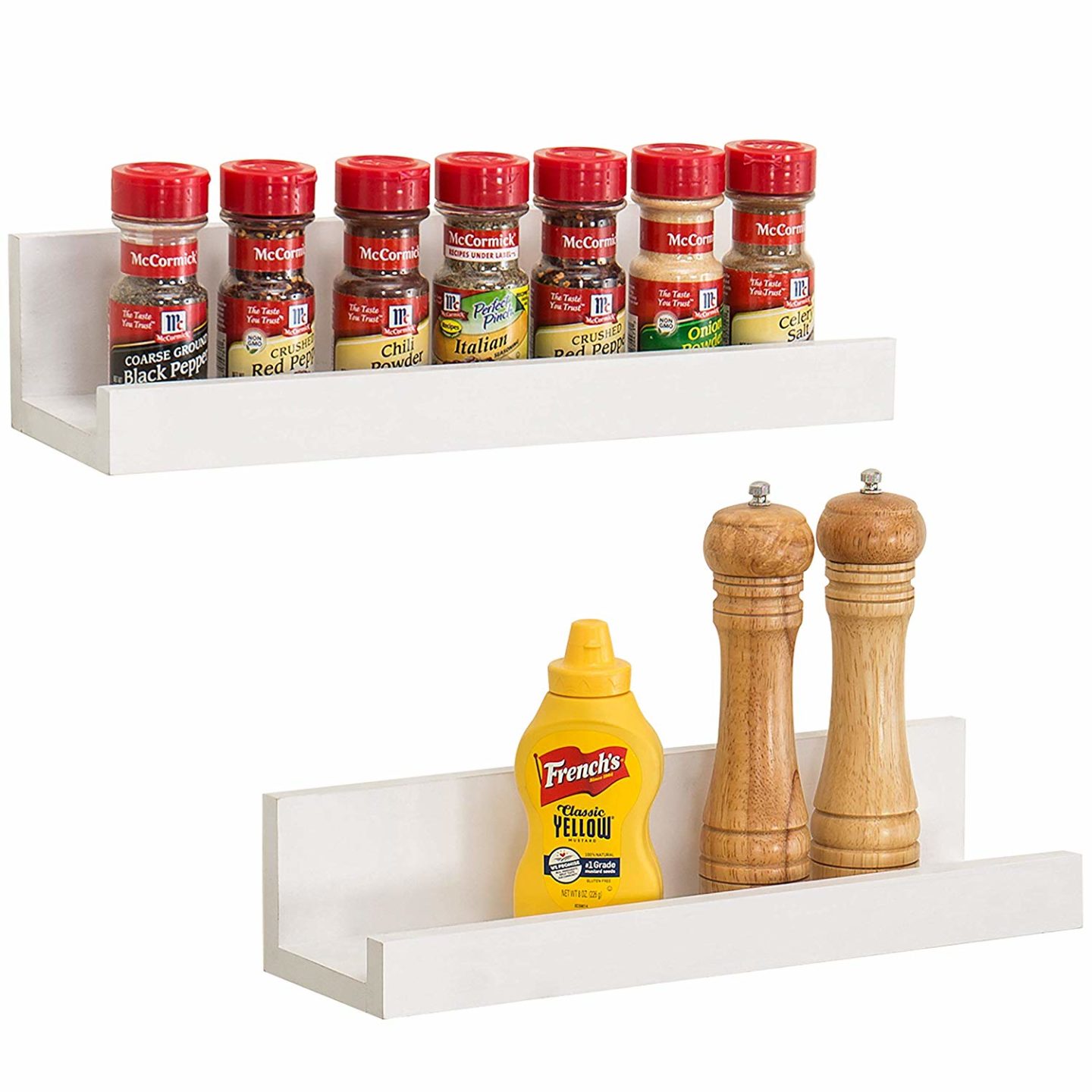 It's a silly little thing, but I LOVE having the spices over the stove – it makes cooking just that tiny bit easier, which is nice. I saw this quote or comic somewhere online about adulthood really being about the fact that you need to cook something every day, from now until forever and ugh, I feel it! We used to coast on leftovers but these days I cook 1-2 times a day. I don't know how or why that happened, but it's a good thing I love my kitchen decor so much!