Last year I made a winter diorama by upcyling a thrifted cheese cloche (it was so cute and Hubby even got excited about it because we tucked a mini version of our car inside), but this year I went bigger and put together a DIY glass jar winter scene. I used a large glass dry goods storage jar with glass lid, which showcases the wire lights beautifully. I have a bunch of these Anchor Hocking storage jars (love them!) but they have a silver lid, which works, but after some experimenting I just think that the glass lid is better for this project. You can easily find these glass jars (or something similar) thrifting, or maybe even at the back of your kitchen cupboards, so this DIY holiday decor can be really budget-friendly. Plus the options for what goes inside are endless, and you can shop your craft stash, hit up the thrifts or dollar store – even scoop kid's toys.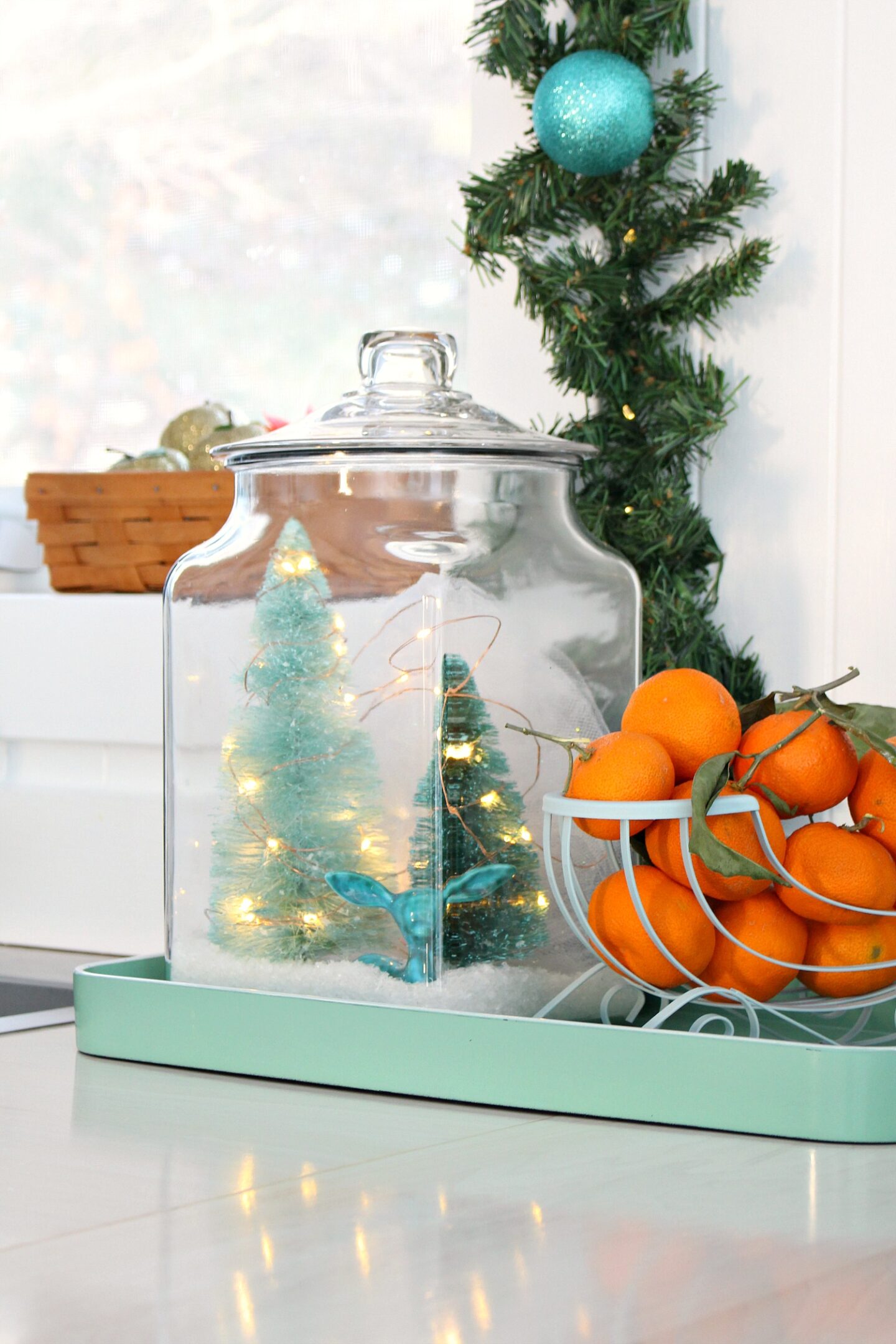 Supplies for This DIY Glass Jar Winter Scene
Here are the supplies I used for my DIY glass jar winter scene, but feel free to mix it up! Use vintage jars, found objects, Epsom salt for snow, natural branches or pine cones, little toys or figurines. This is such a fun chance to get creative and I'm sure kids would love to get in on the fun too. And there's no glue, so this doesn't have to be a messy project.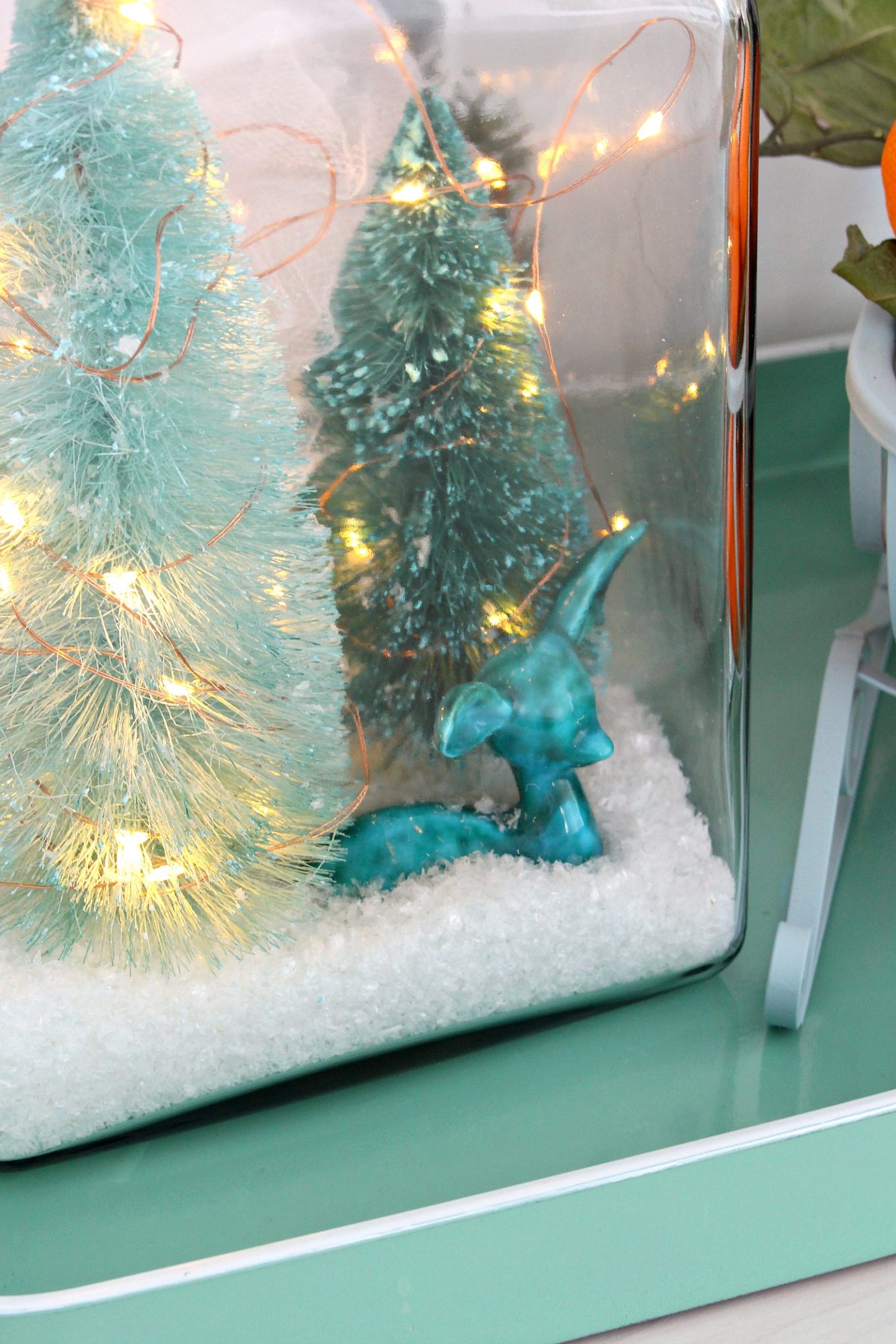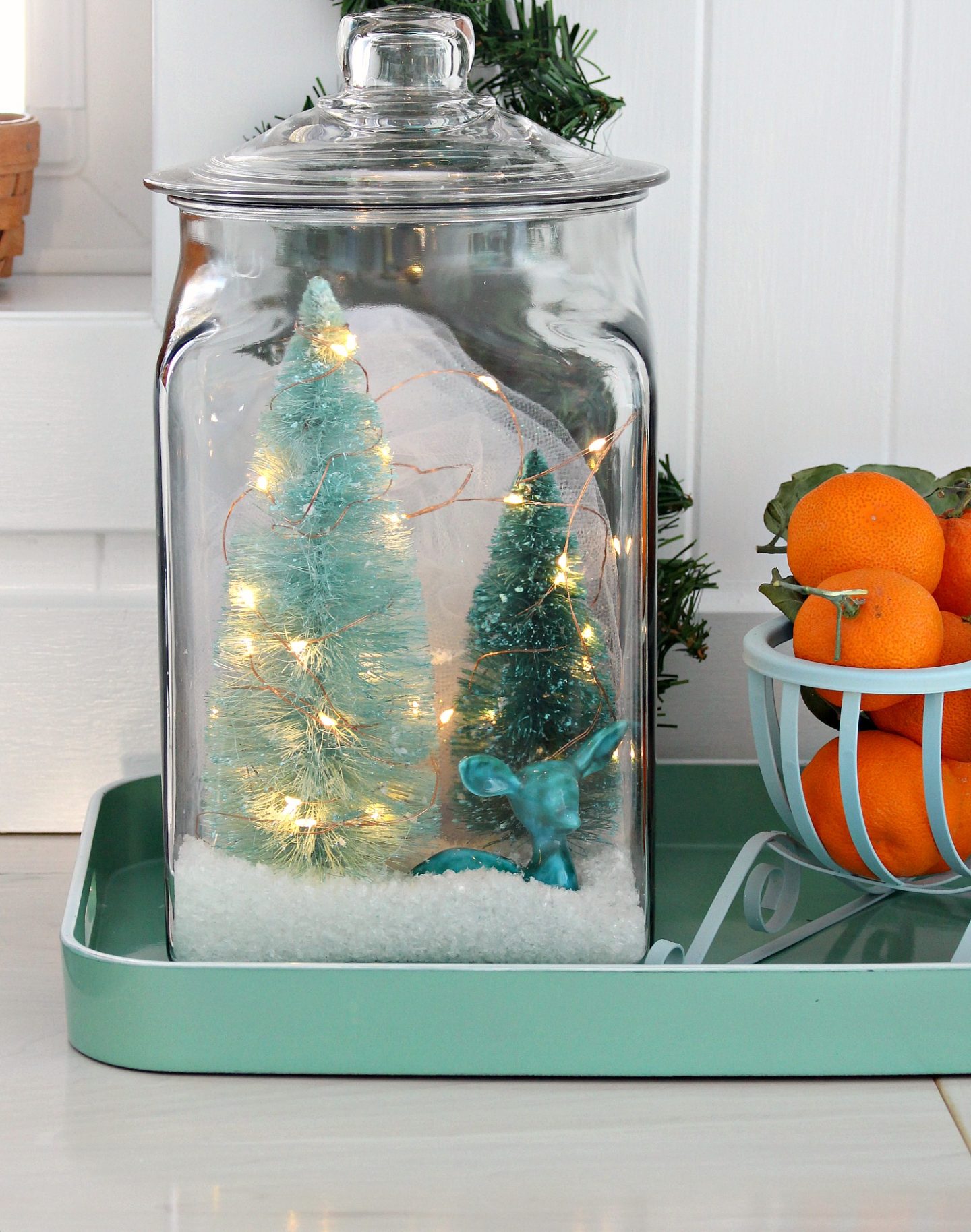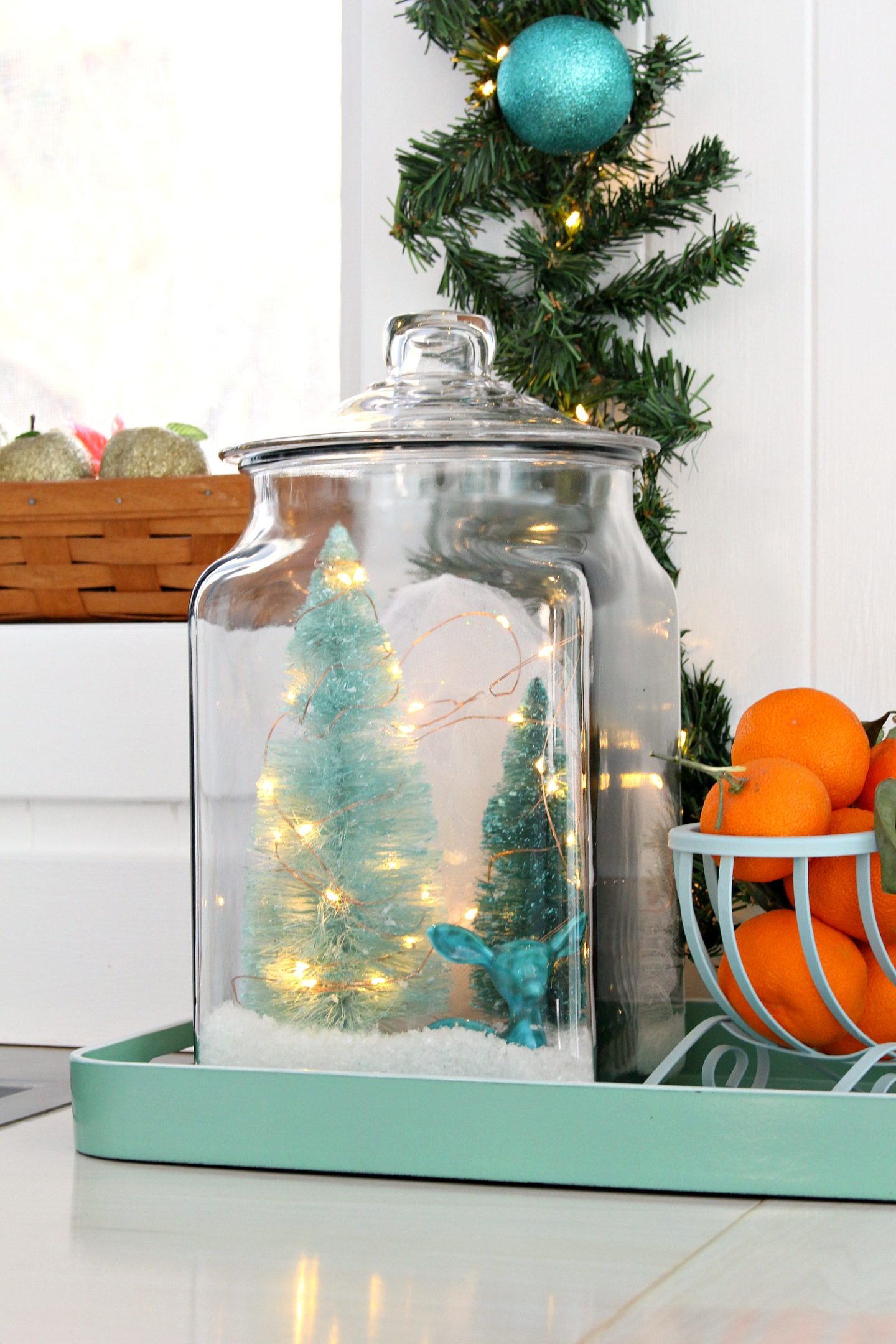 How to Make a DIY Winter Scene in a Glass Jar
This project is super simple! I grabbed two bottle brush trees from my collection, along with a little teal ceramic deer I thrifted ages ago. I positioned them inside the glass jar and then wrapped the wire lights around the trees and swirled them in the air (the wire makes it easy to shape so they look like they're floating), before tucking the battery pack at the back, behind the bigger tree. Then I grabbed a piece of sparkly tulle (remember it from my wintry mantle decor?) and then pushed it into the back, between the battery back and the trees, to create a backdrop for the trees and hide the battery pack.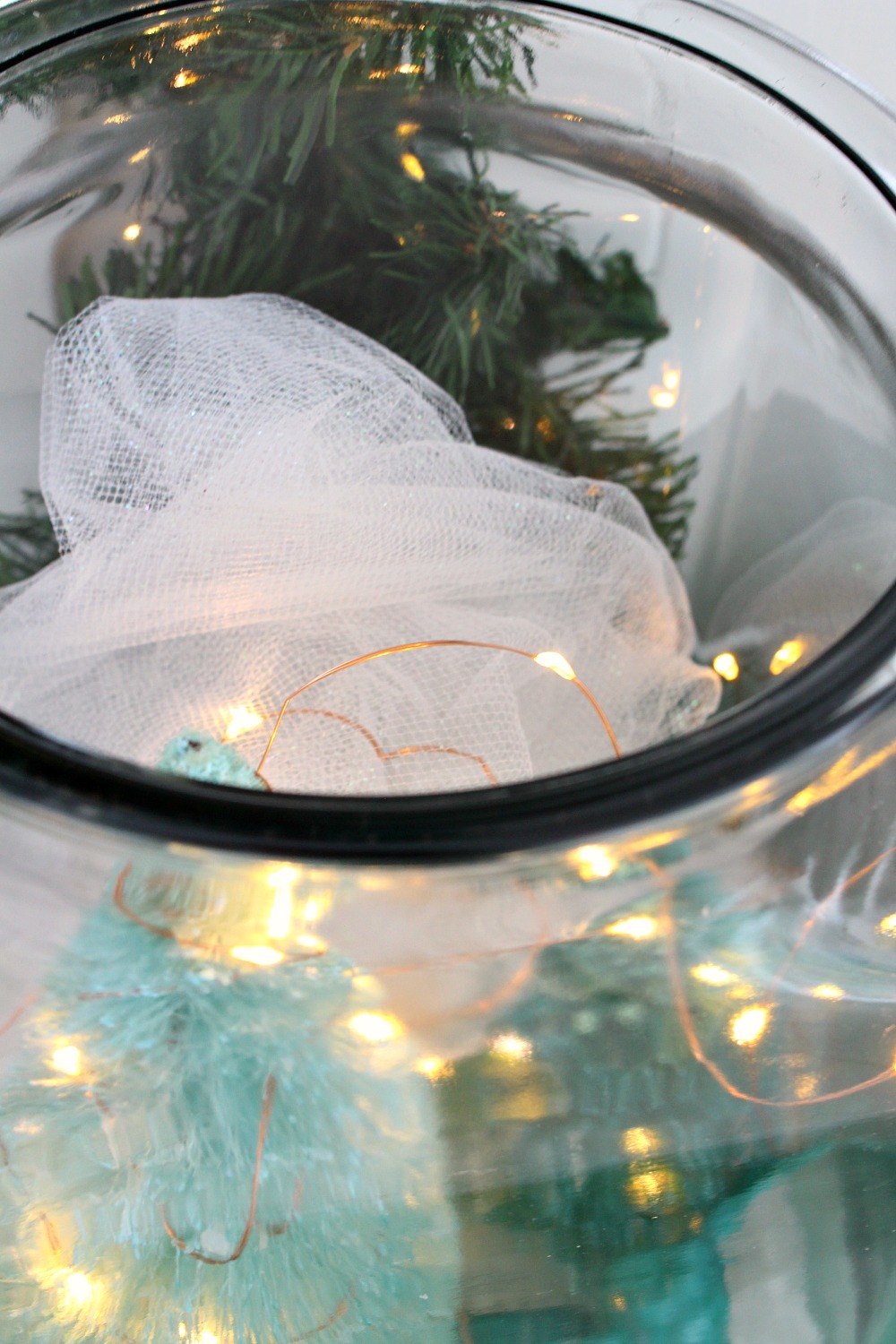 Then I turned the battery lights on and sprinkled the trees and deer with the faux snow. I placed the lid on top and just enjoyed the glow! There's no glue involved so you can re-use the jar down the road, or mix it up year to year. Next year I'm definitely making one with chickens, or maybe a mini coop! You can have a lot of fun thrifting and scavenging supplies for this DIY glass jar winter scene, and you can really get creative. I love my small scale winter diorama, but this bigger version is even more fun because it casts much more light and looks even more glowy and festive. This DIY glass jar winter scene is such a cute, last minute, upcycled holiday decor idea, you could totally throw this together this weekend. If you're curious about my garland, a dollar store garland DIY, check out the post right here.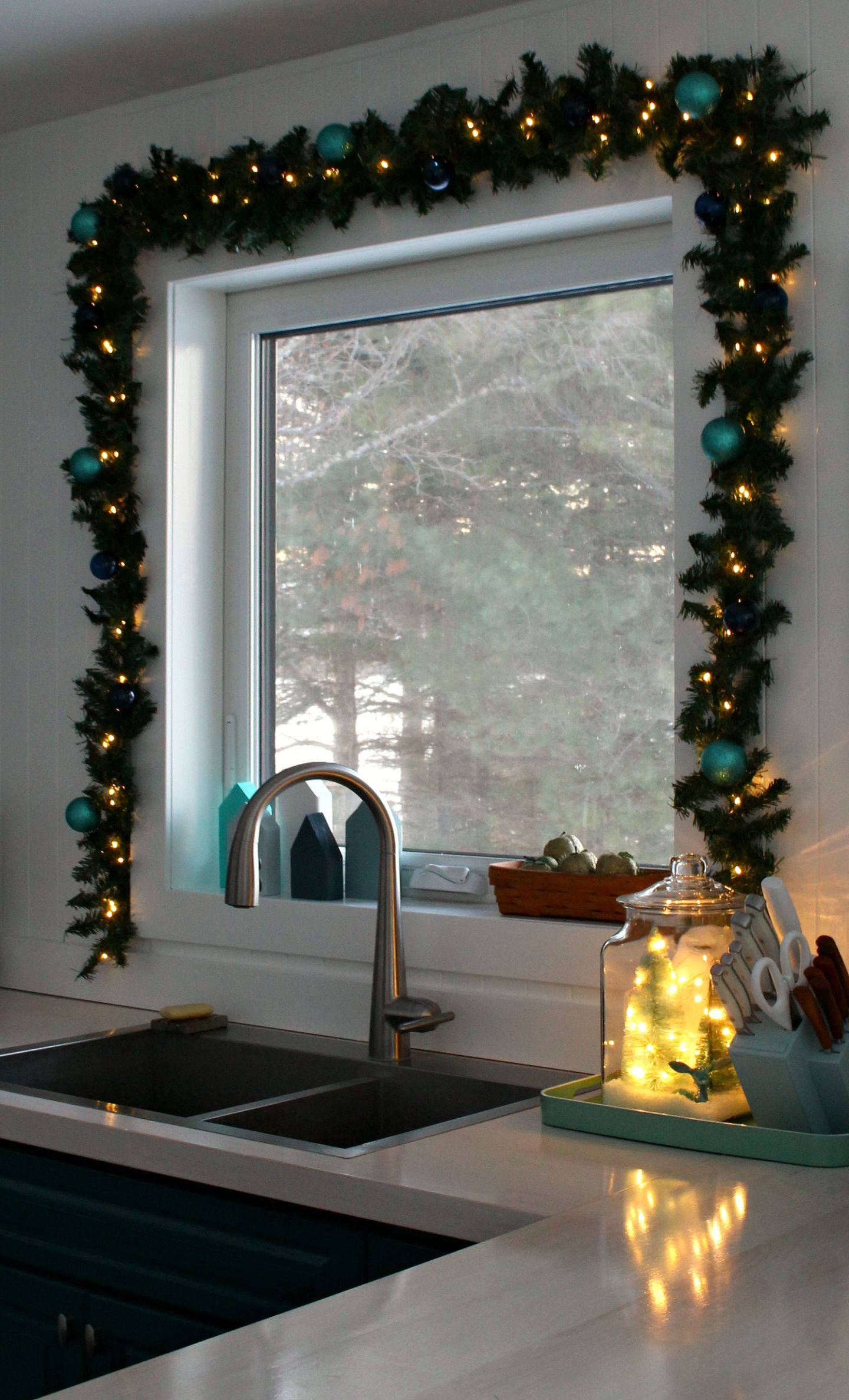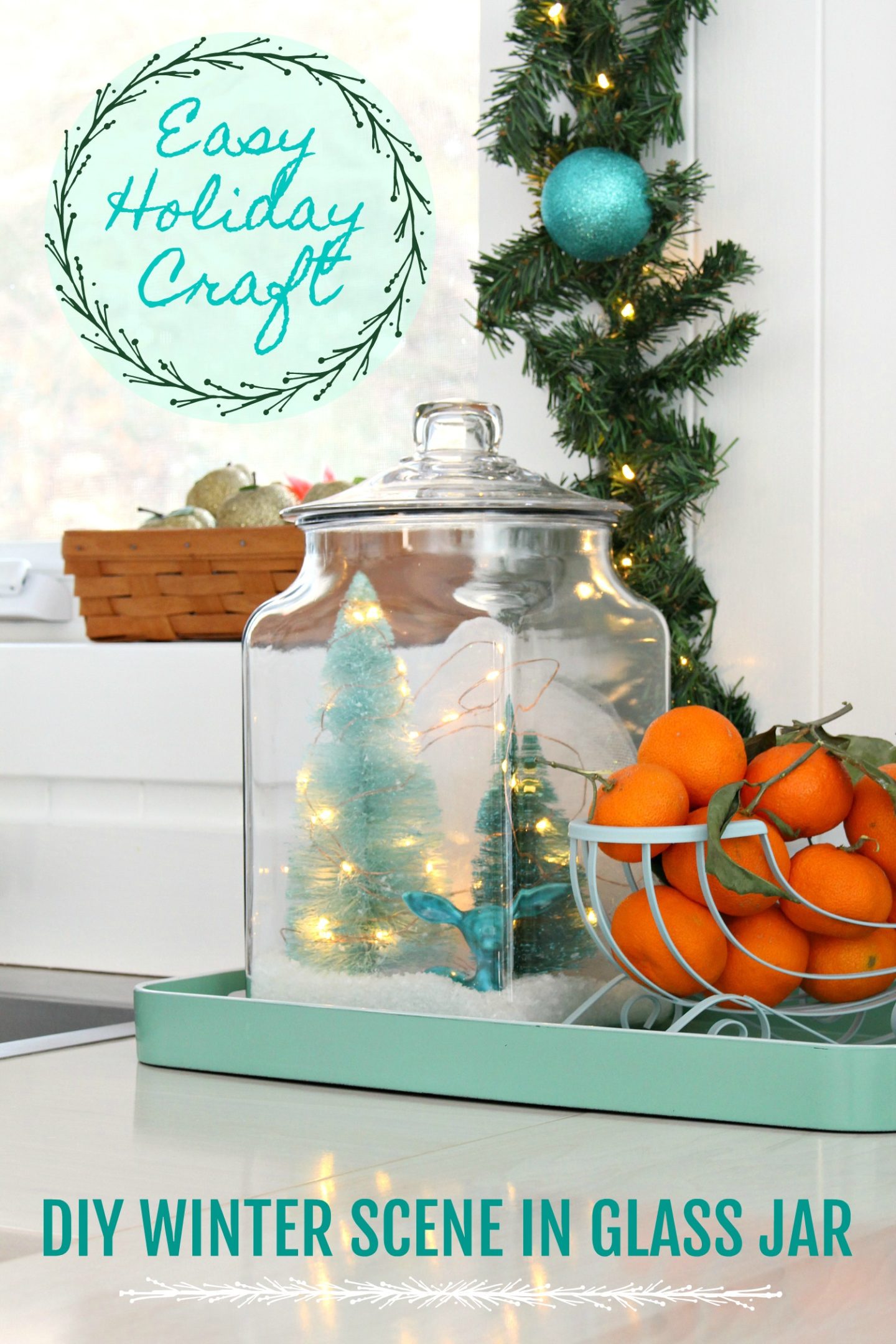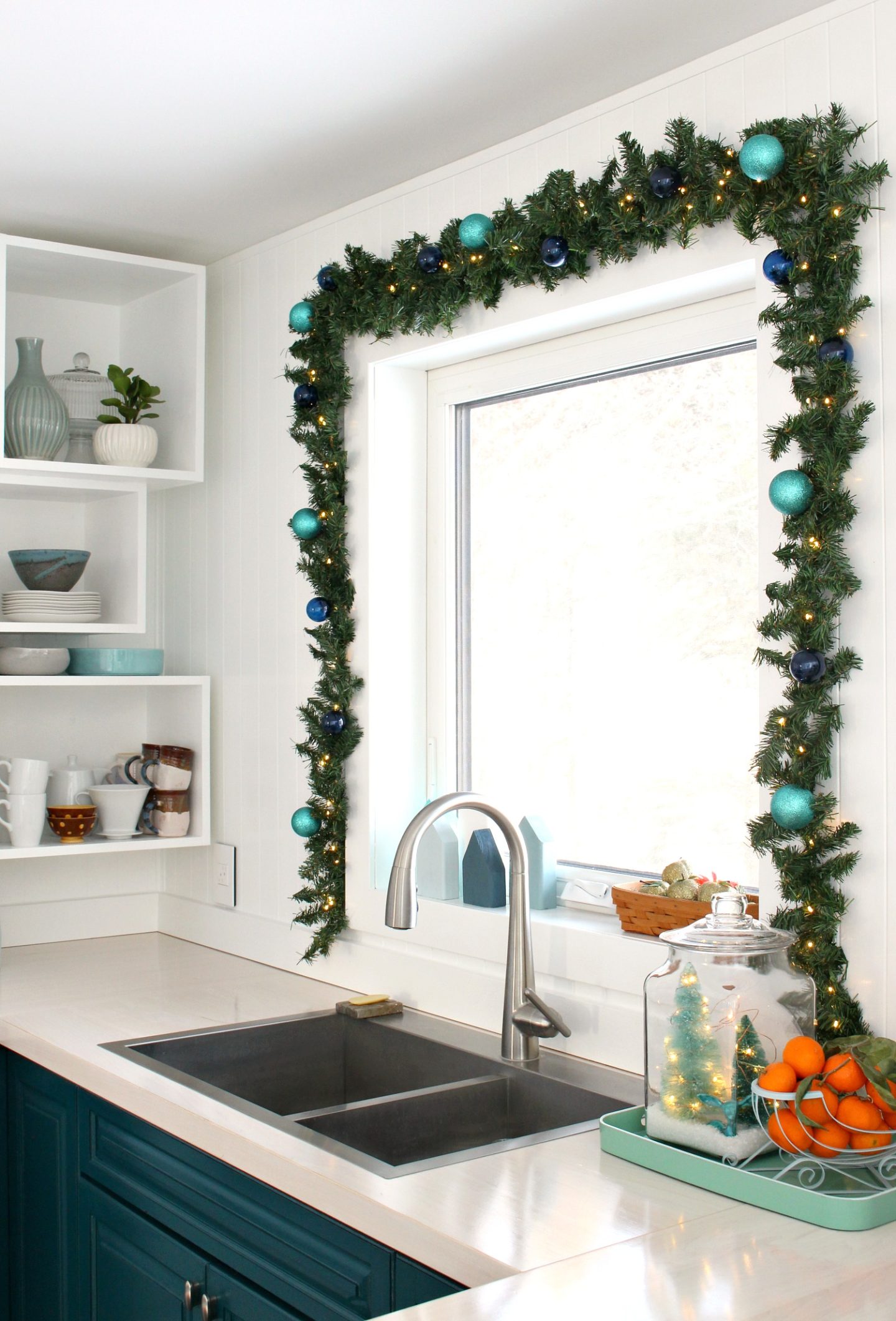 Looking for other easy DIY and budget-friendly Christmas decor ideas? See them all right here!