In my last post, I shared an eco-friendly gift wrapping idea using recycled paper embellished with a hand stamped design, and while this glam gift wrapping idea is less recyclable, I do like that this gold glitter paper doesn't shed and is really sturdy for future crafting projects. It's super thick, not like traditional wrapping paper that tears or wrinkles easily. If you're the crafty type, you can quietly sneak this back and use it for all kind of projects. So while it's not recyclable, there's potential for less waste because it can be re-used.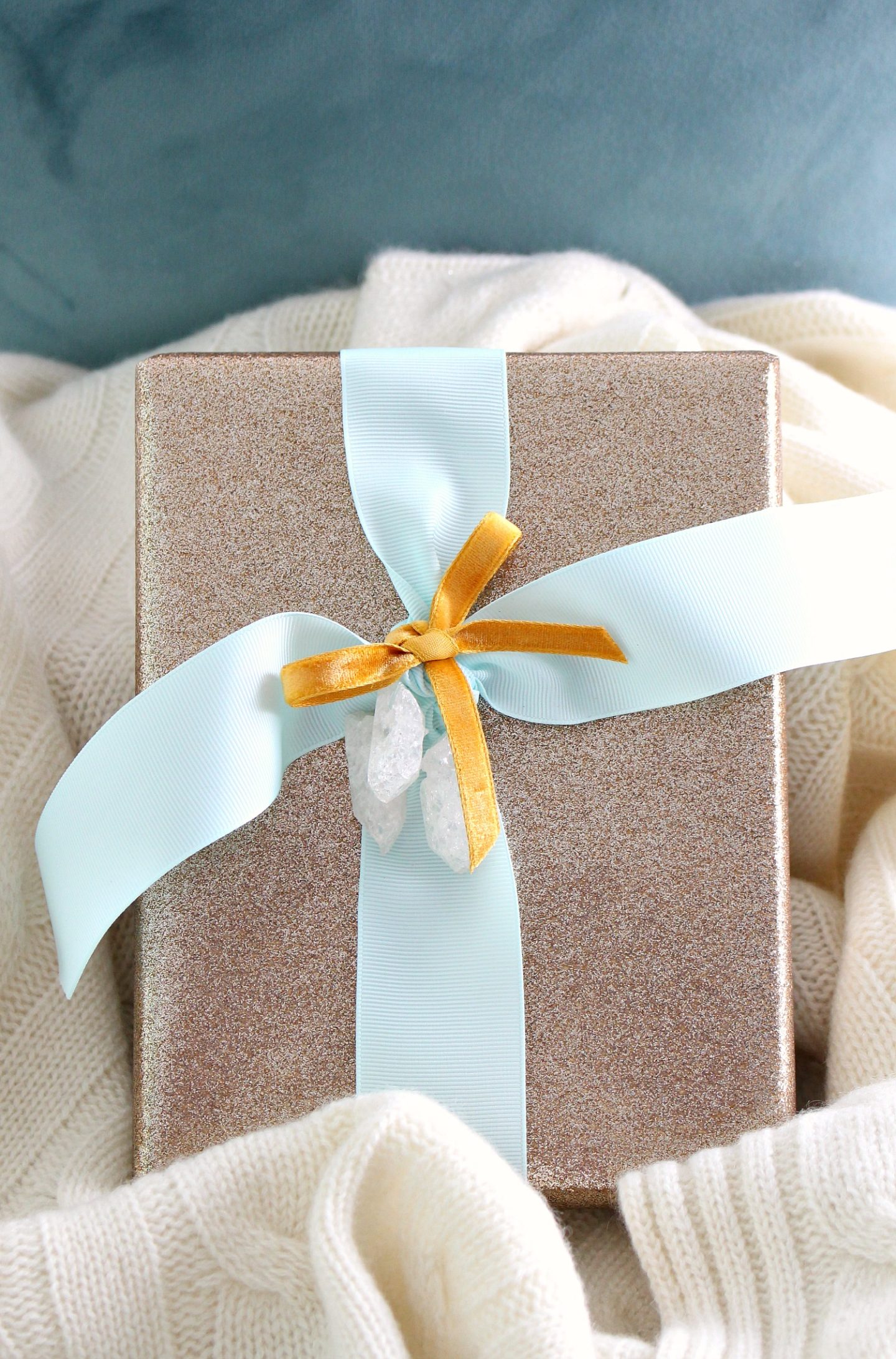 This gold glitter wrapping paper was also sent to me by Deserres and I just couldn't resist pairing it with a pale aqua ribbon and some crystal points. How glam is this crystal topped gift? Honestly, if I got this I wouldn't even care what's inside, I'd just want to keep all the wrapping lol. Those crystal points are leftover from this necklace project and could easily be turned into jewelry after the gifts are unwrapped.
Supplies for Glam Gift Wrap with Crystal Topper: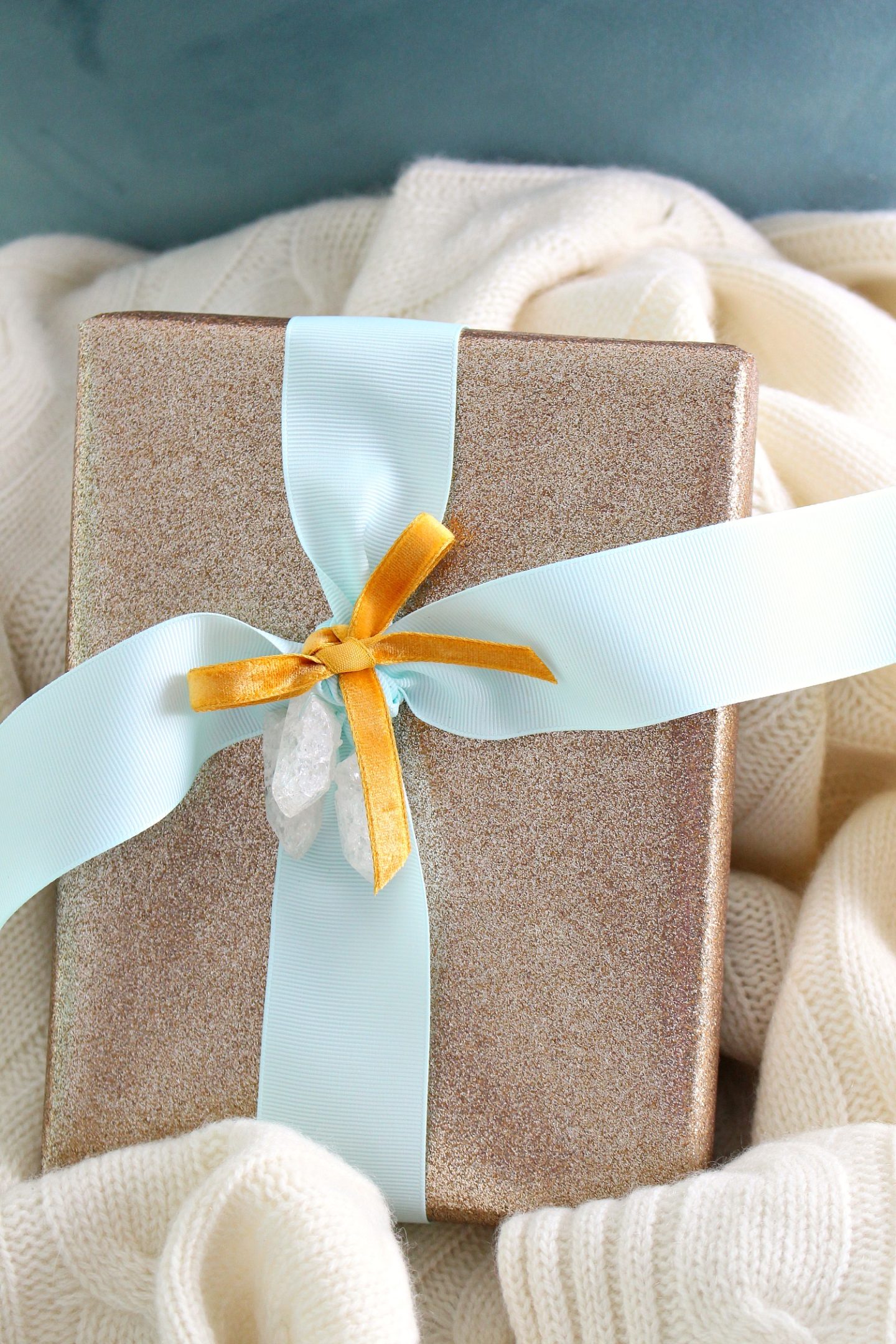 This glam gift wrapping idea is so easy, it doesn't really warrant a tutorial, but I'll quickly tell you how I did it. I wrapped my gift in the glitter paper as normal, and then added a scrap piece of aqua grosgrain. I tied on a scrap piece of gold velvet ribbon, and added a sweet bow. Then I used pale aqua thread (doubled up) and sewed on the crystal points. You could also use thin cord and tie them on, but these holes were really small and a needle was just quicker and easier. If you find crystal points with a large enough hole, you could slip an inexpensive chain into an envelope and the recipient can turn it into a necklace right away by just slipping the crystal points on to the chain!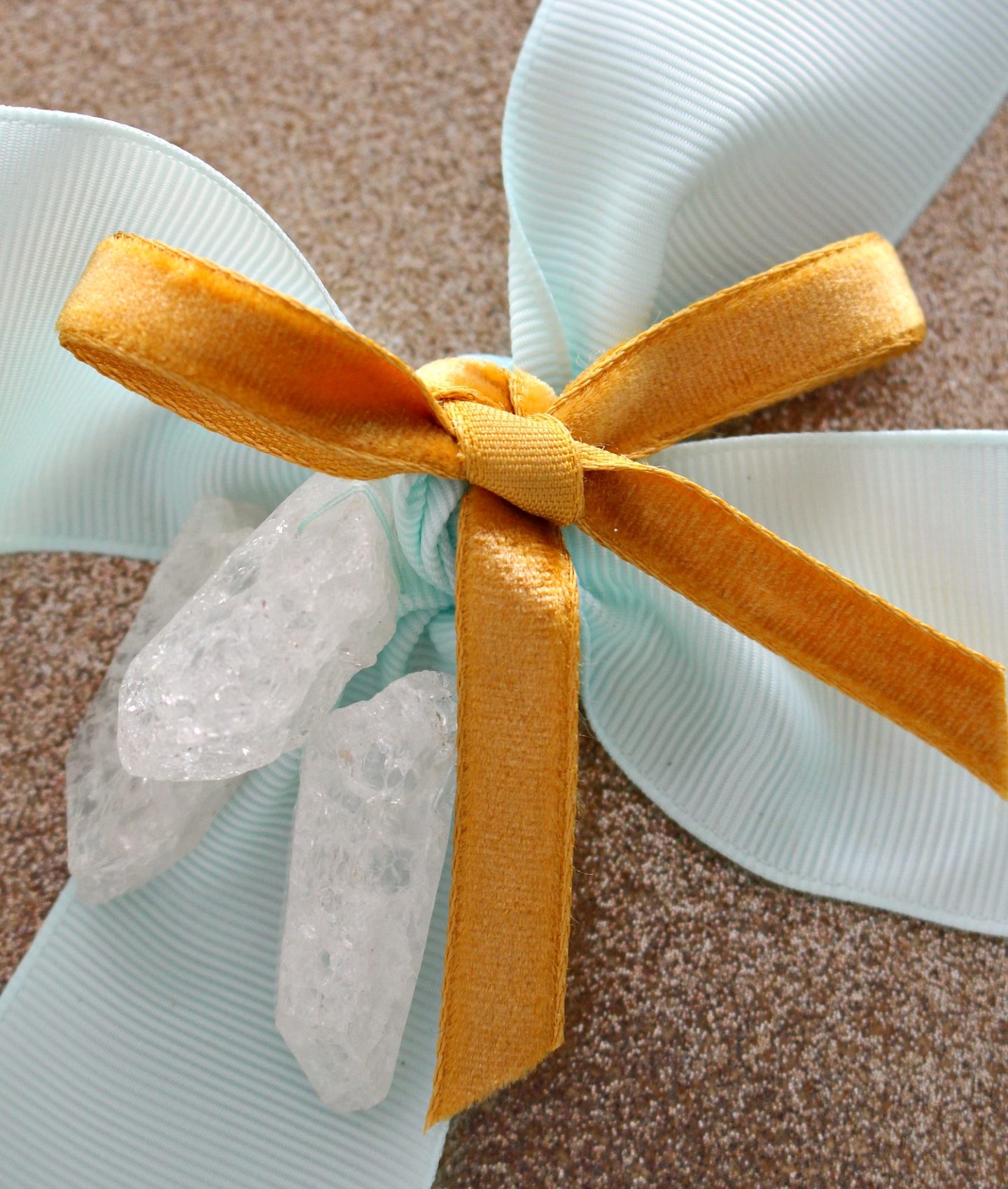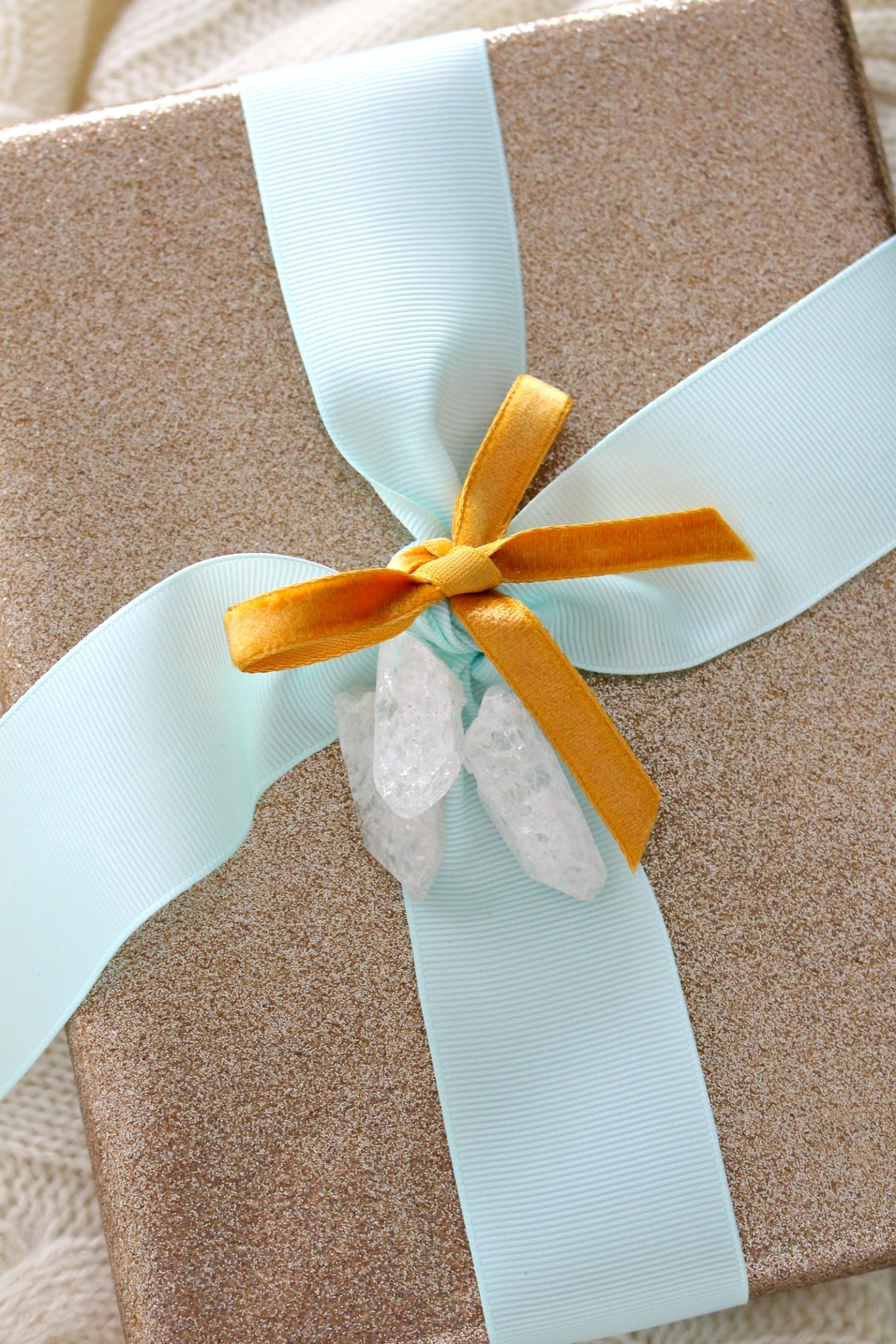 I took WAY too many photos, but I just couldn't help it because this crystal topped gift wrapping idea is really connecting with my magpie tendencies. Glittery? Aqua? Rocks and Minerals? Scraps of Ribbon I Hoard Forever? Velvet? It's everything that piques my interest, all rolled into one package (wrapping). Plus I could use up so many craft scraps for this!
P.S. Don't Forget to Pin for Later!