I've never had a window box before adding one to the chicken coop, so it was fun for me to learn how to make an easy DIY winter window box. In the summer, I had some flowers blooming in there – nice and easy! – but they even flowered all fall so I didn't so any autumnal window box decor. After the first frost, the flowers died and the window box looked empty so it was time to figure out something for the colder months. For winter, I opted for something scavenged from nature and almost free. It's really easy to do, so keep reading to learn how to make a winter window box – you can use these same steps with real or faux branches and sprigs.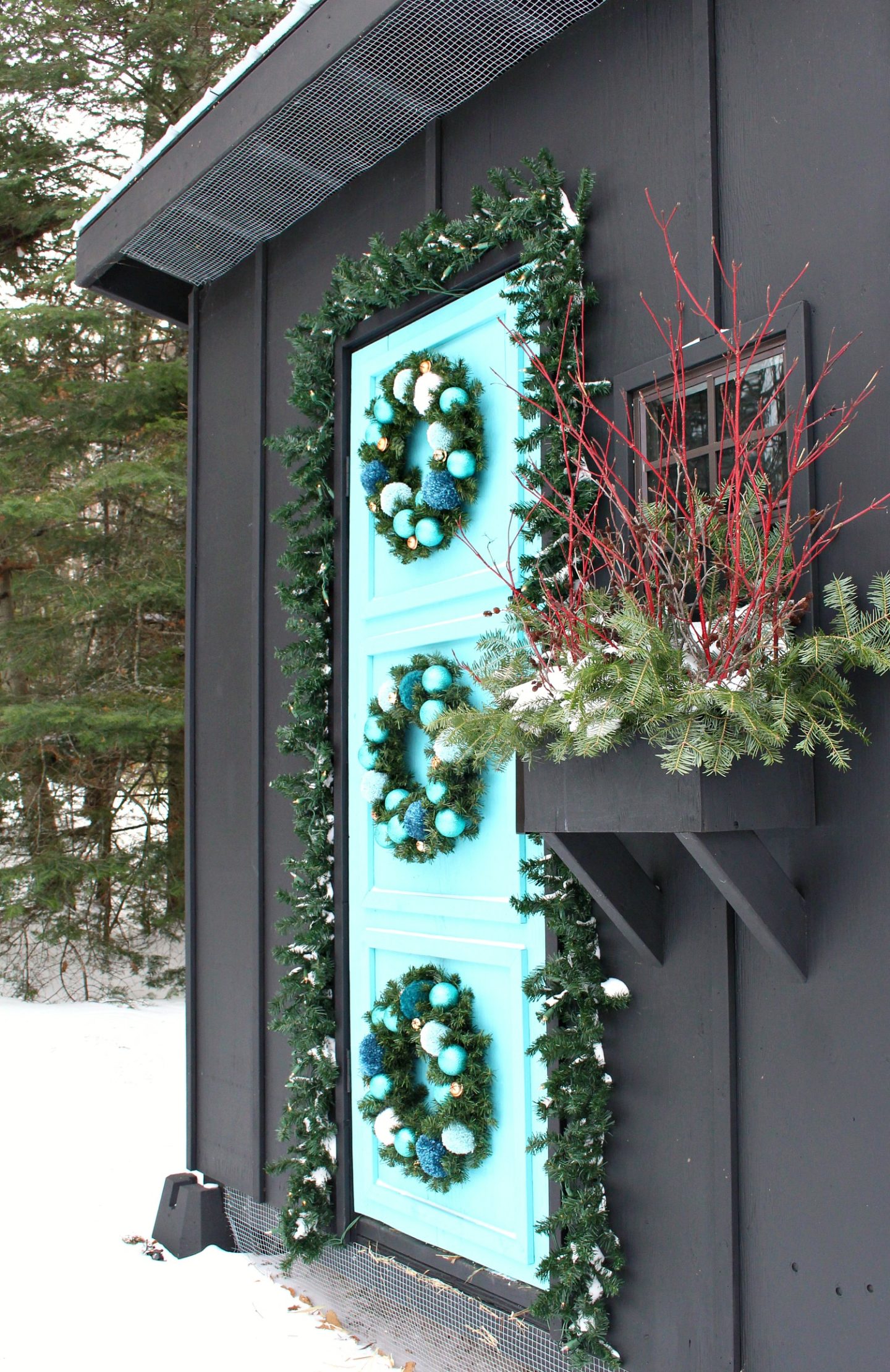 You're also getting a sneak peek of the holiday coop decor – how cute are those wreaths I made? Come back tomorrow to get the scoop on those!
Supplies for My Winter Window Box DIY Decor:
*For my spring indoor planter box project, I used Styrofoam from a parcel I got as my "floral foam". It was a great way to reuse that crap. For this project I couldn't get my hands on any, so I did buy floral foam. But if you can find it thrifted, or use old packaging, it's a little easier on the planet.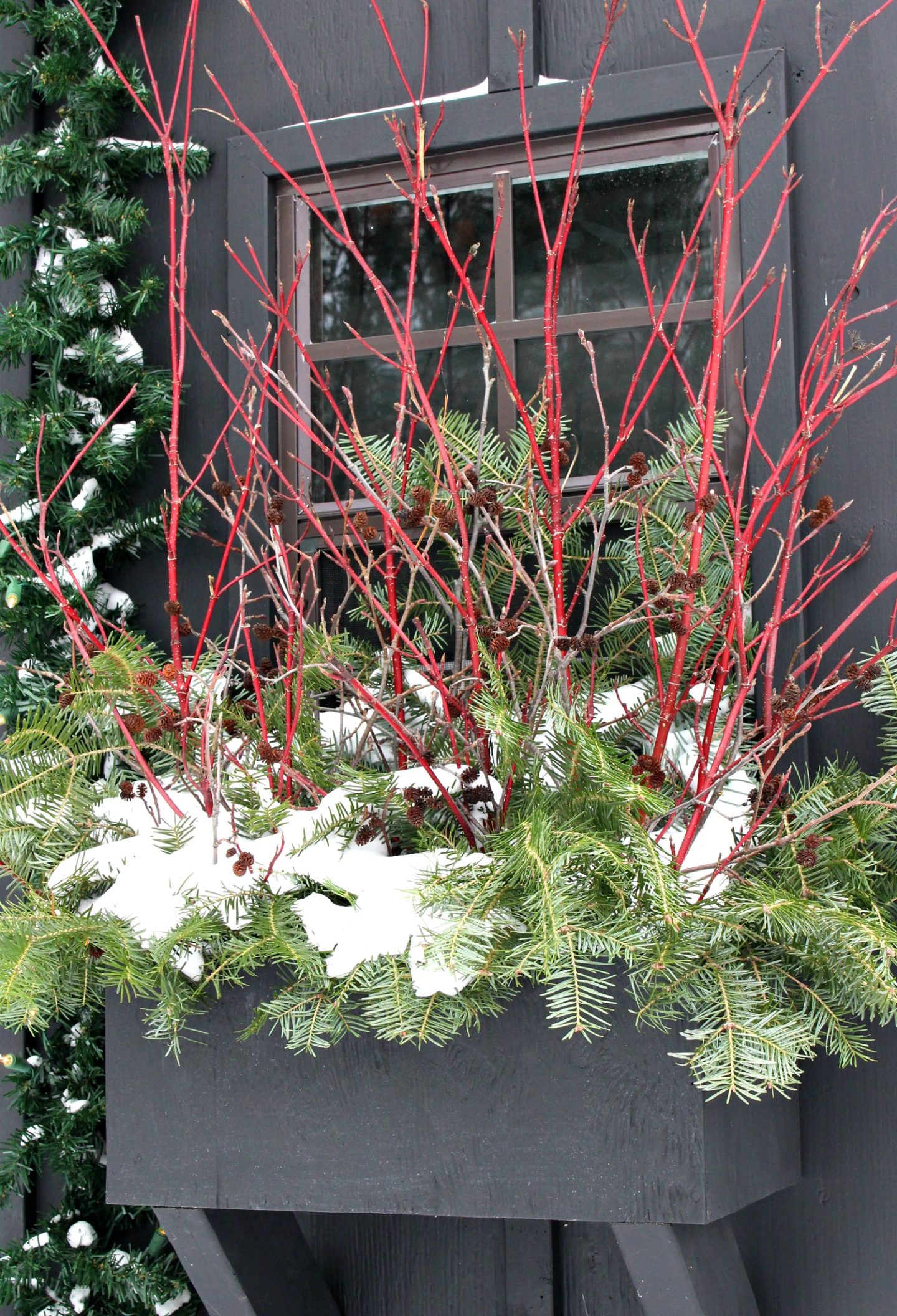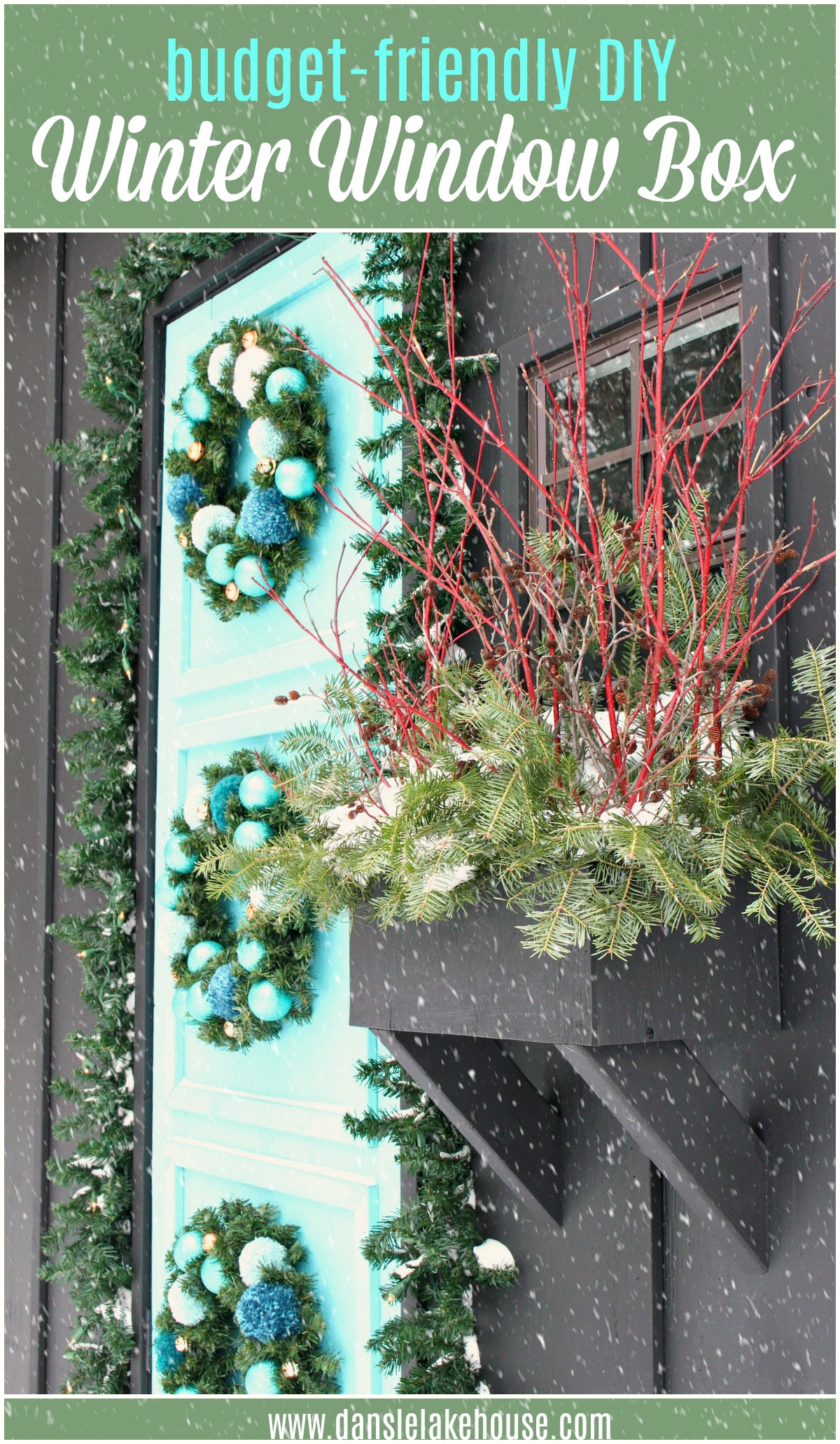 How to Make a Winter Window Box
I cut my floral foam to size and fit it really snugly into the window box. You can buy really big blocks of it but it's less expensive in small bricks, so I bought a bundle of bricks and only had to trim one a little. Then I laid down some clipped evergreen branches to cover the foam – not that anyone can see in anyway, but it just helped hide it in case someone peeks in, haha.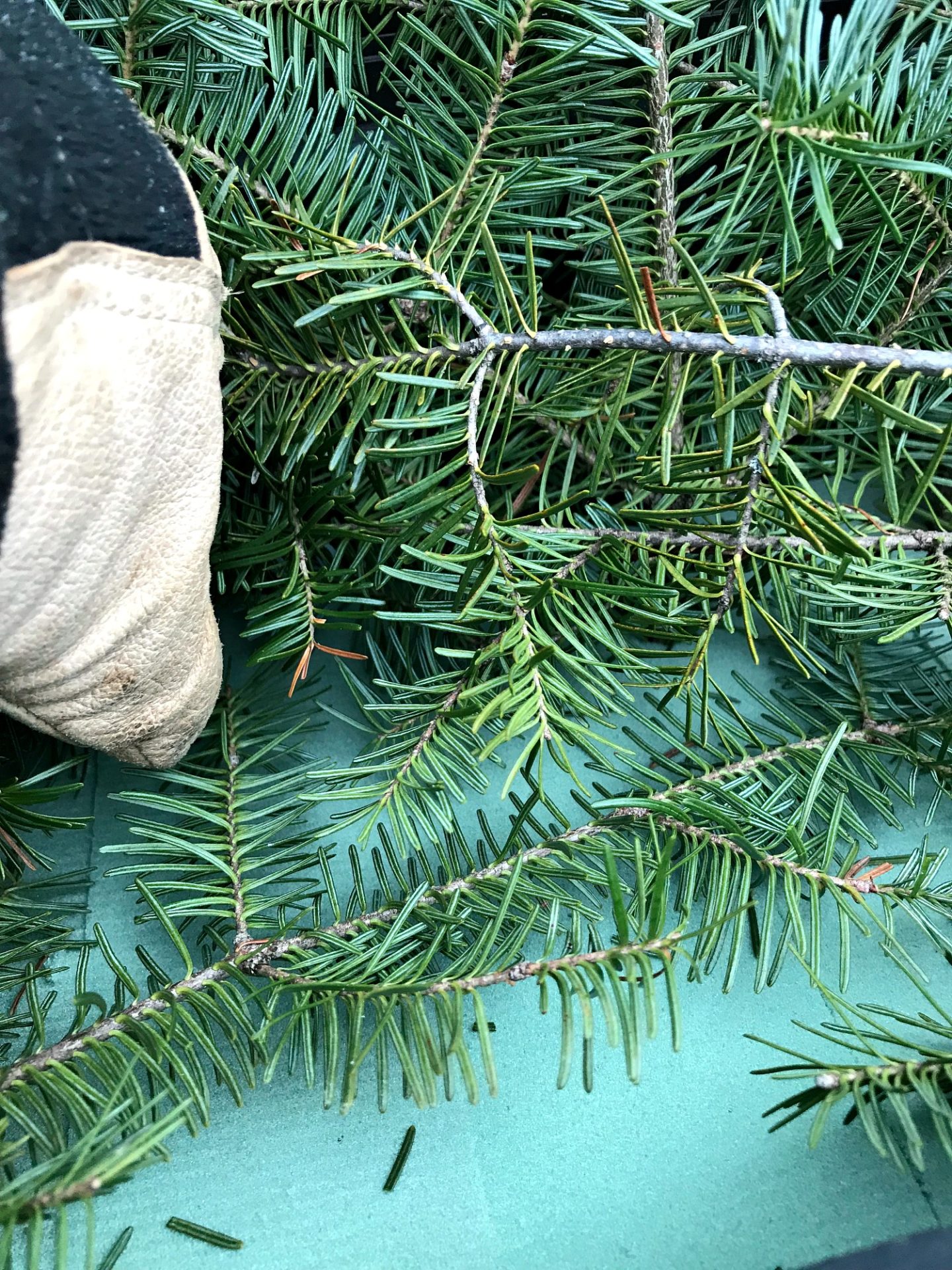 I went foraging with my Mom and amassed a big armful of everygreen branches, twigs, and dogwood. We brought it home and then clipped branches as I went, so I could plan the height. When I clipped the branches, I cut them on an angle so they could pierce the foam more easily. Pruning sheers worked well.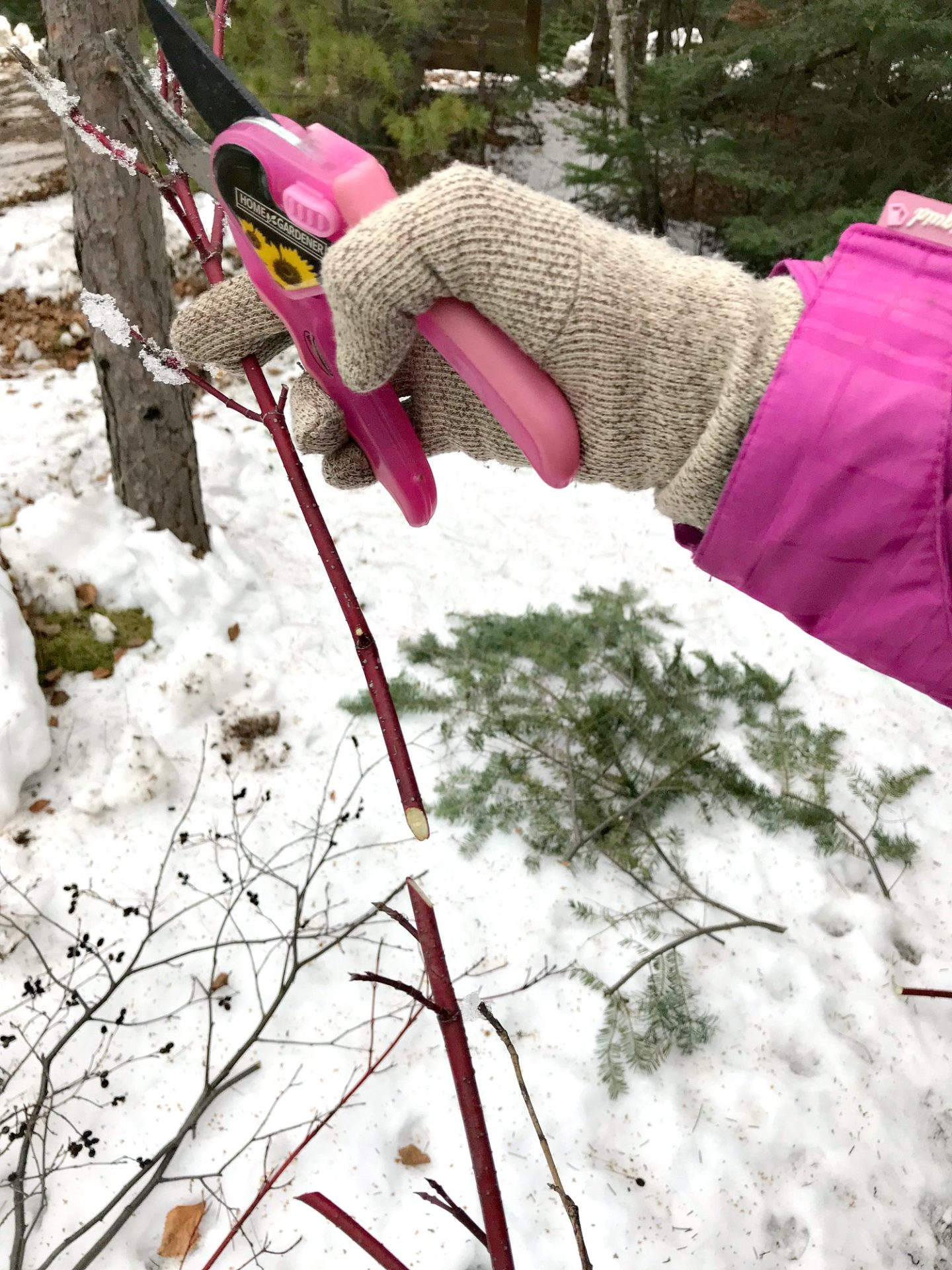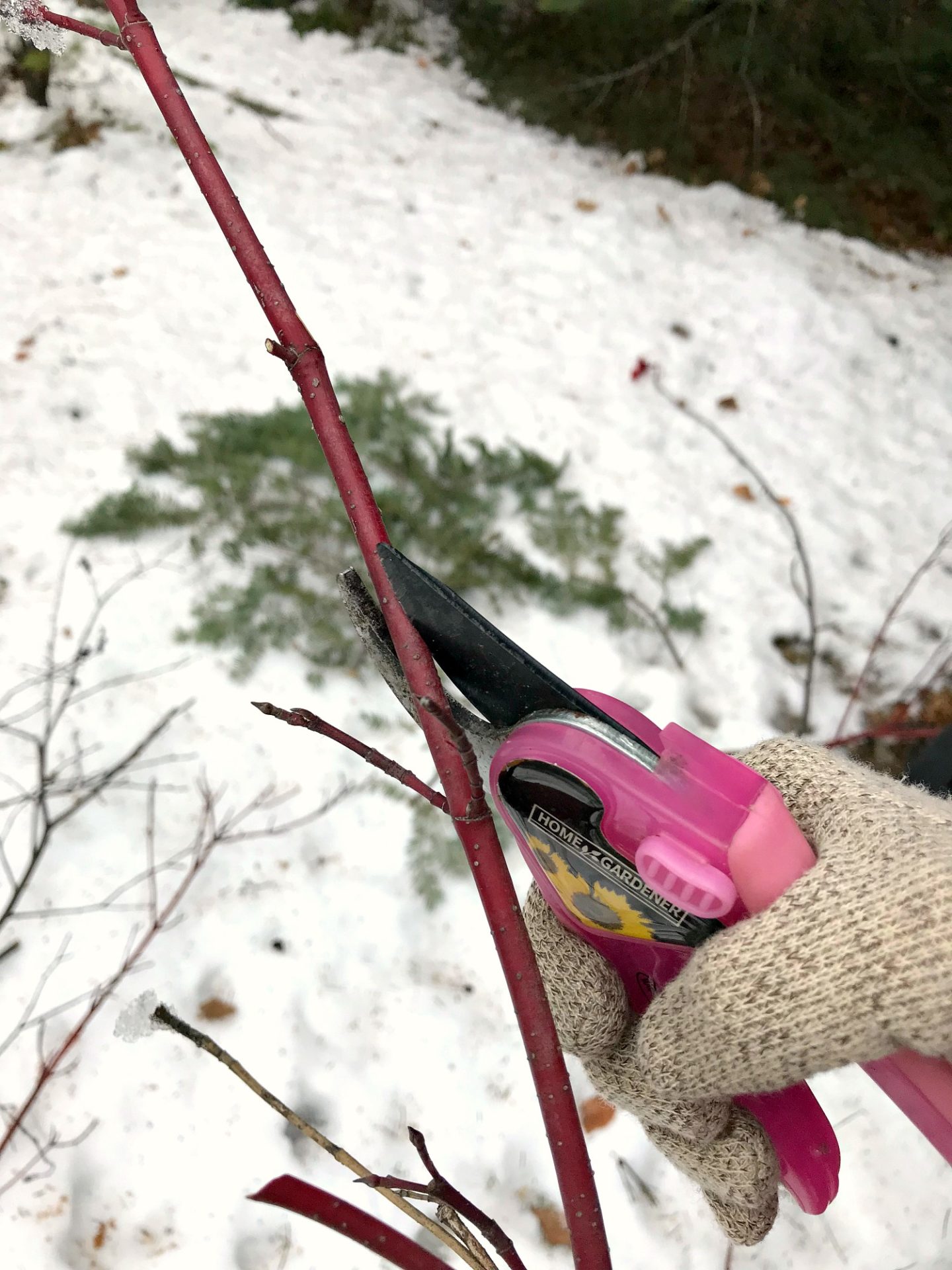 I treated my winter window box like a class picture: tall branches in the back and the shorties up front. I started with the evergreen and I tried to figure out which way they curved and used that to my advantage. So some of these branches are "upside down," but that's how I got them to curve down and drape nicely.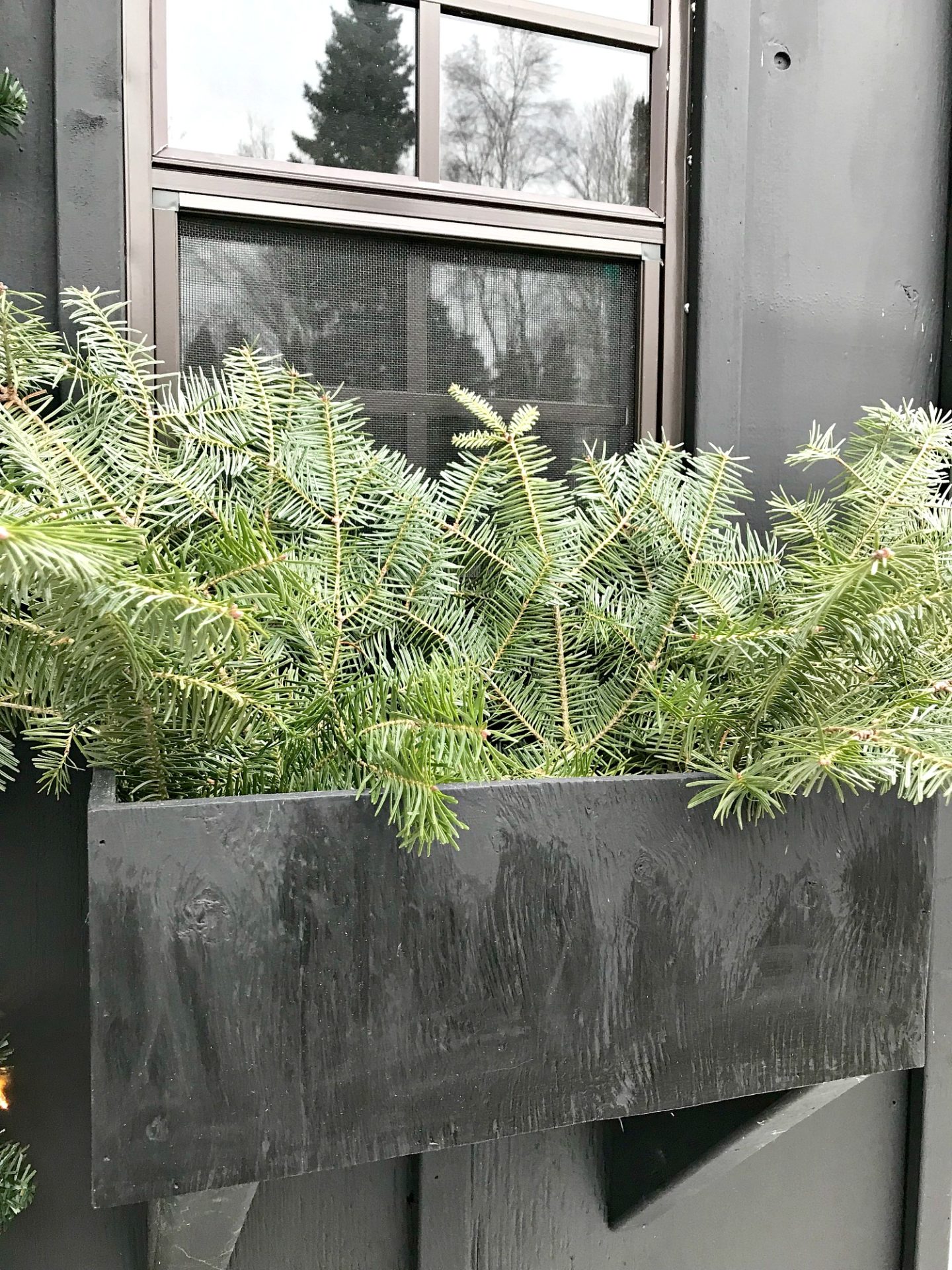 You can see that drape more clearly when I was done: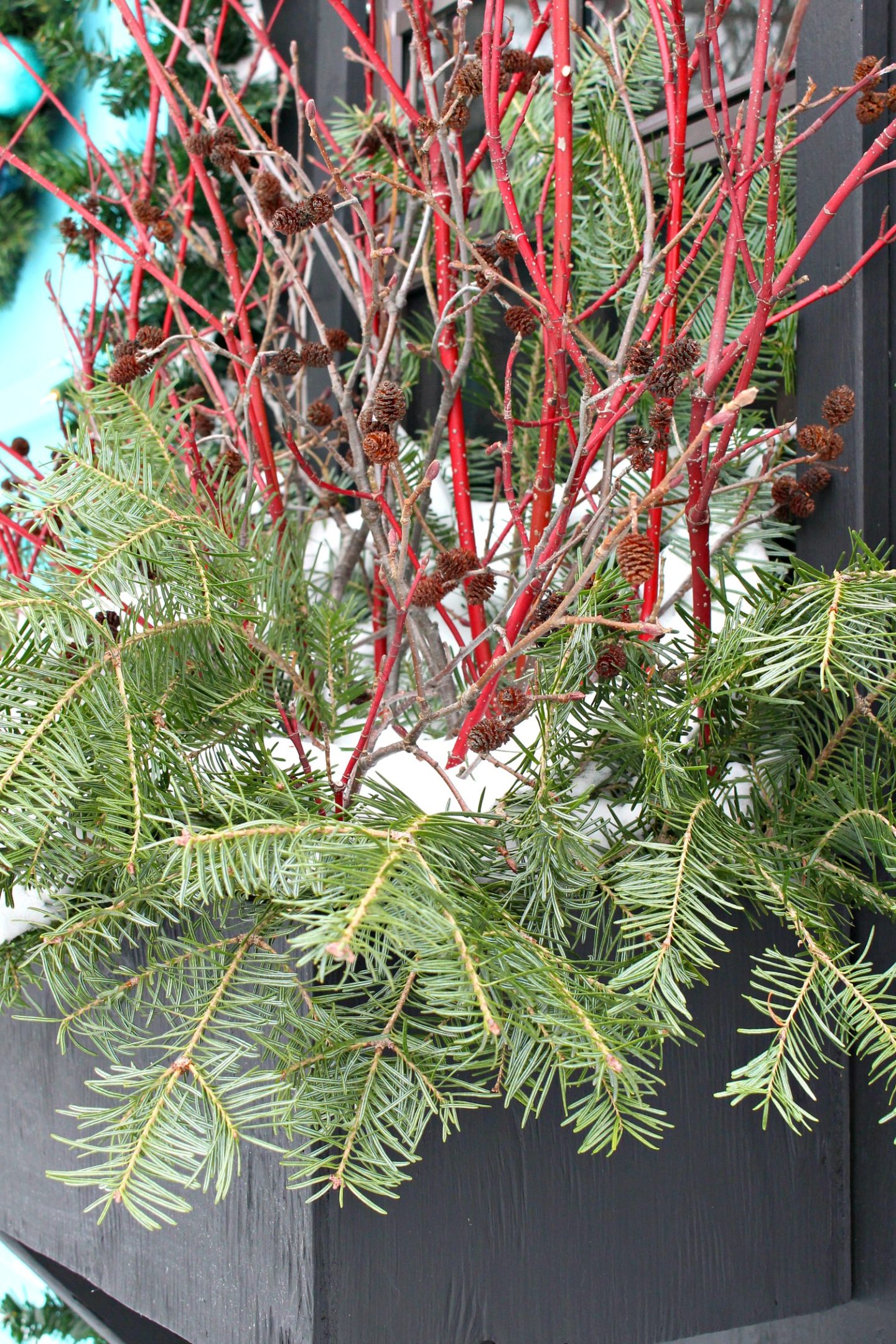 Next I added these little branches with mini pine cones type thingies. What are these? My Mom spotted them on my road and we couldn't resist trudging into the ditch to clip some.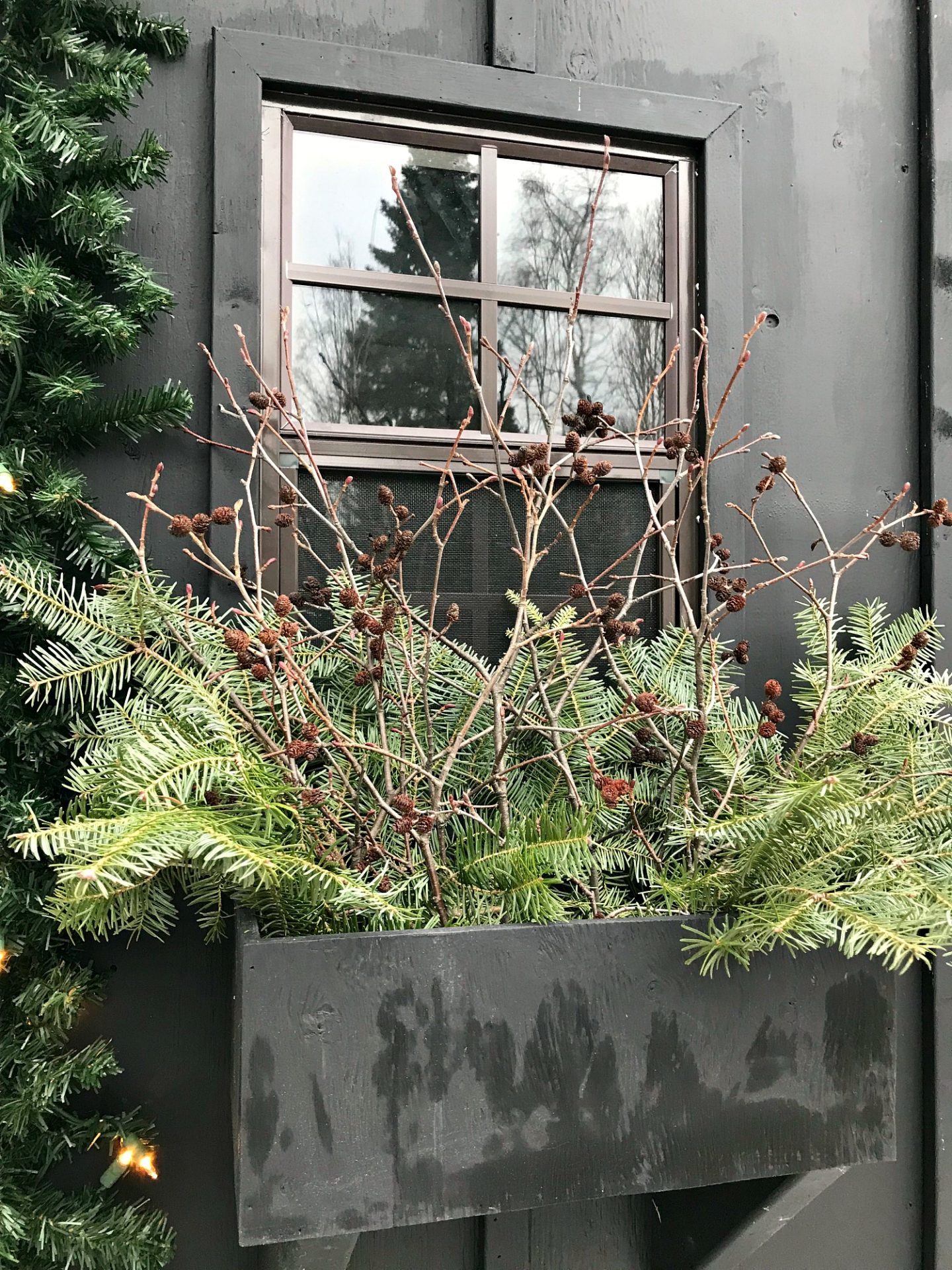 Here's a close up. Whatever they are, aren't they cute?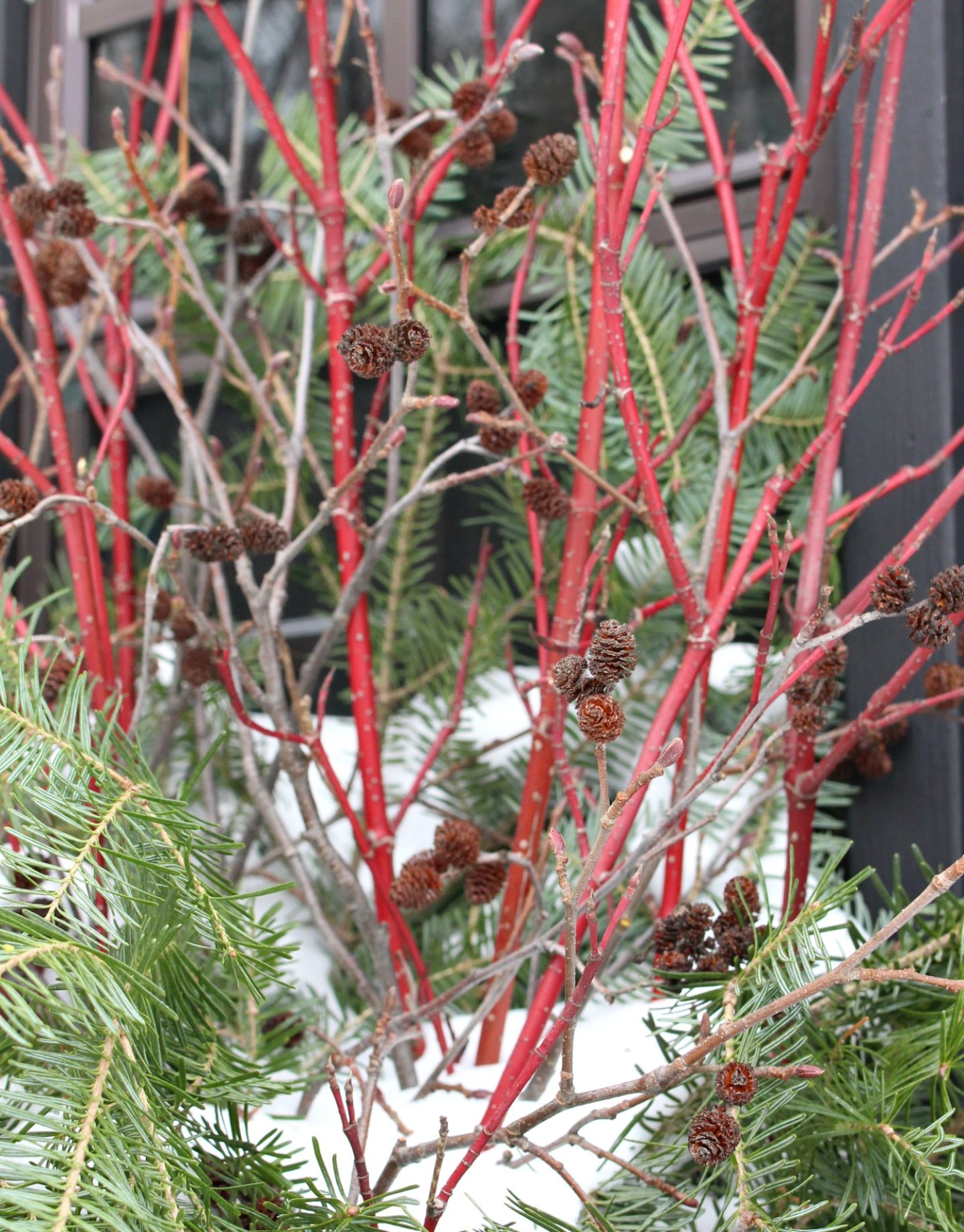 Finally I added the red dogwood. It's so pretty! I clipped a bunch for inside too, and have a bundle in a large West German Pottery floor vase by the fireplace. Look for dogwood that grows nice and straight, it will be easier to work with. When I was done, I decided to add a few more evergreen branches to the front and I filled it in a little.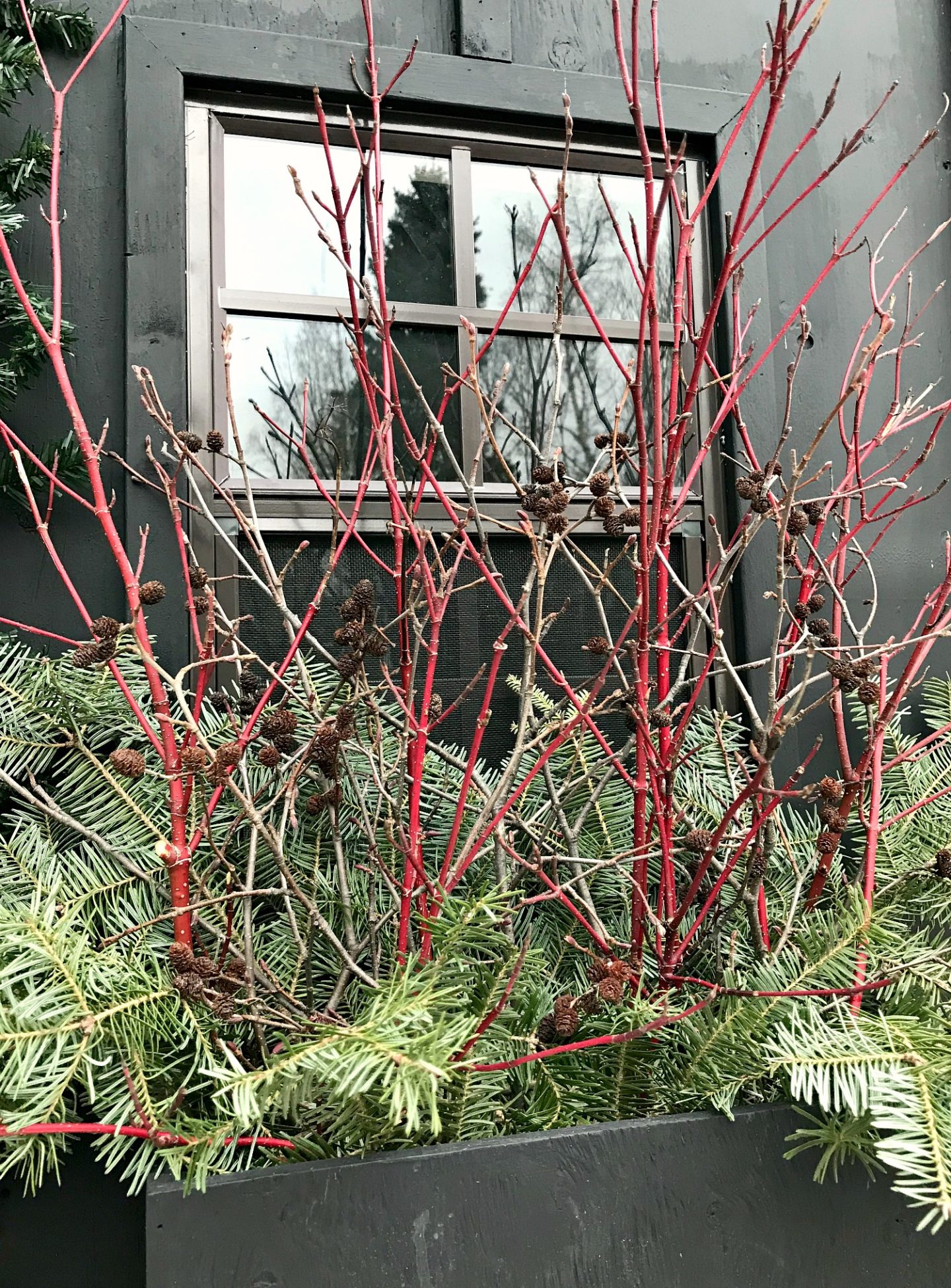 In the end, this was the finished winter window box idea I came up with! I wanted to add some cedar but, other than the cedar on my property which I didn't want to mess with, there was NONE on my road – I would have had to have trudged super deep into the woods so maybe I'll do that next fall before the snow.

Just Add Snow for The Perfect Winter Window Box Outdoors
Mother Nature immediately topped it with some snow, as the finishing touch. I considered adding some ornaments but I loved the natural look. I actually used some floral wire and looped it onto some ornaments and pierced the floral foam with them, but it just didn't look right so I ditched them. But you can, of course, add anything and the skies the limit when it comes to winter window box decorating ideas: use branches, pine cones (can attach them to wire too), faux greenery and sprigs. Some lights would be pretty too, but I don't want to dangle a cord and the battery operated ones always seem to be rated for indoor use only. But maybe I'll still add some lights. I had a lot of fun making this, so I'll probably still experiment a little.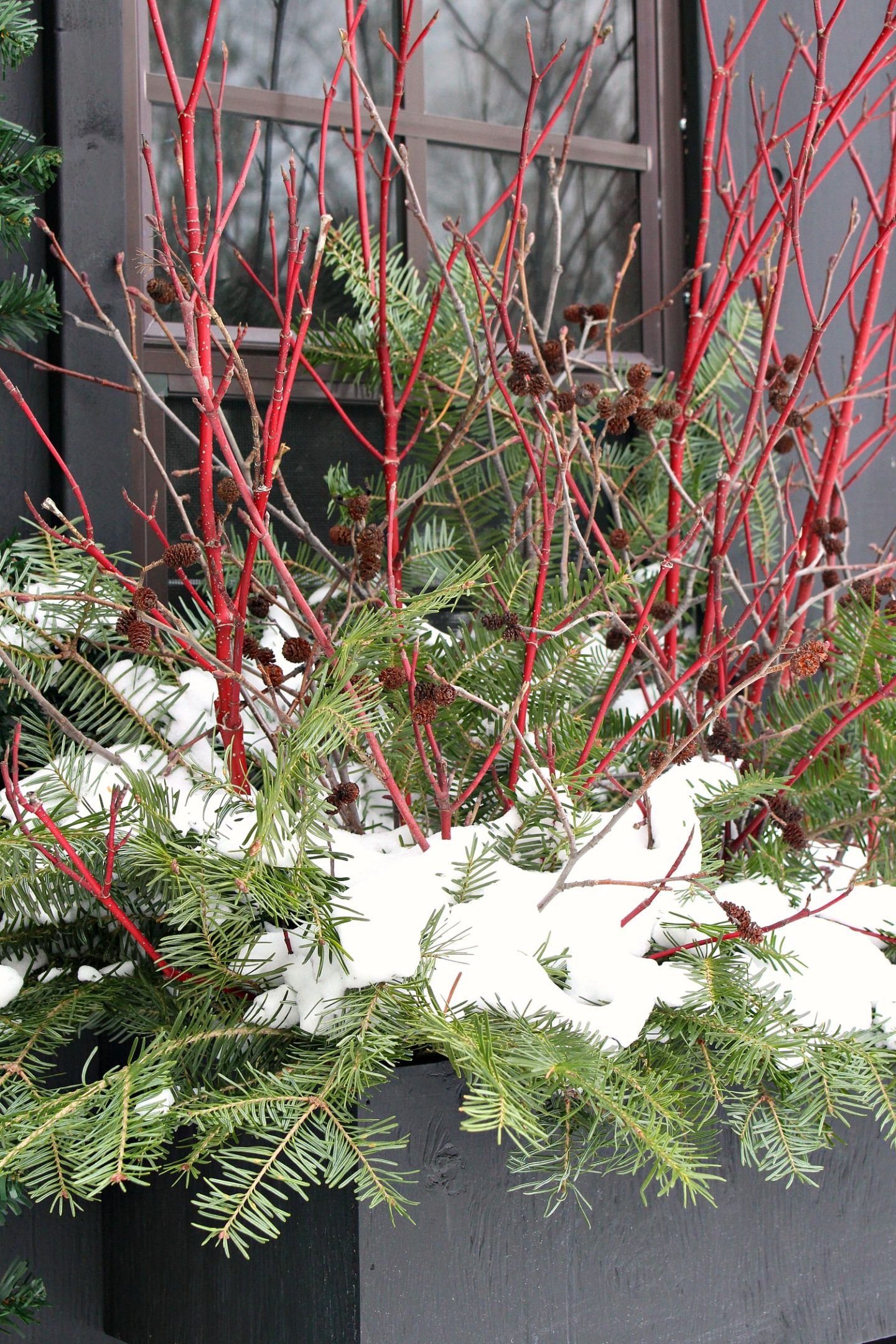 Is My Winter Window Box Decor Weather Proof?
This is perfect for the rest of winter – it's not too Christmas-y and it also holds up well. We had a CRAZY windstorm that tore down the wind break we put up in the chicken run and actually broke the hook holding our driveway gate open, swinging it closed and pushing it backwards on the hinge. The force of the wind was so strong that I could barely put the gate back into position. I had come home late to a total disaster and was crashing around in the dark trying to make repairs. There had actually been a weather warning for dangerous wind speeds and we always get hit hard because the wind whipping off the lake is forceful. It was the day after I made the winter window box – but before I could photograph for this winter window box how to – and I was certain it had been totally trashed before I could even photograph it. But the window box was fiiiiine. Whatever that floral foam is made of, maybe I should build everything out of it, lol.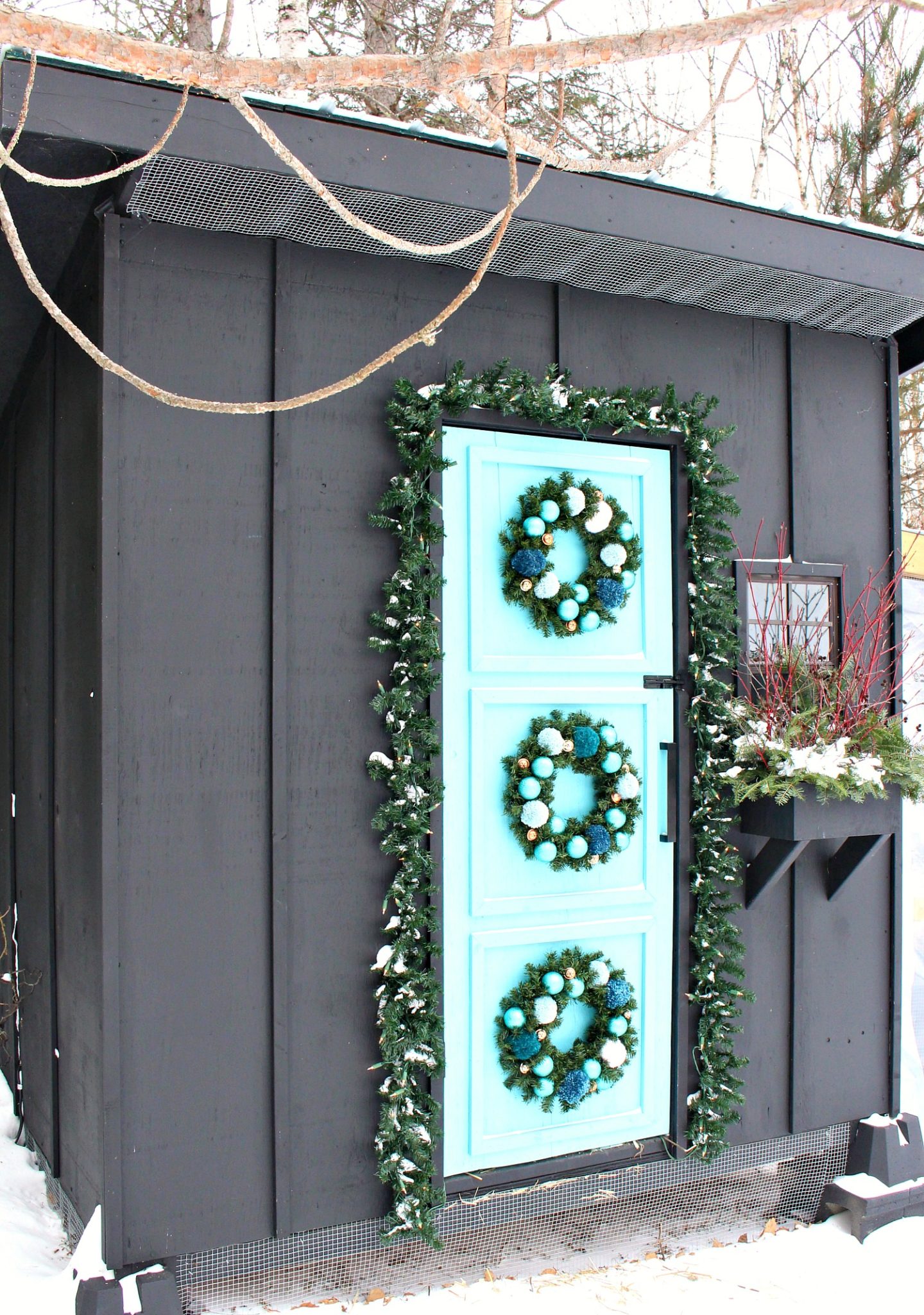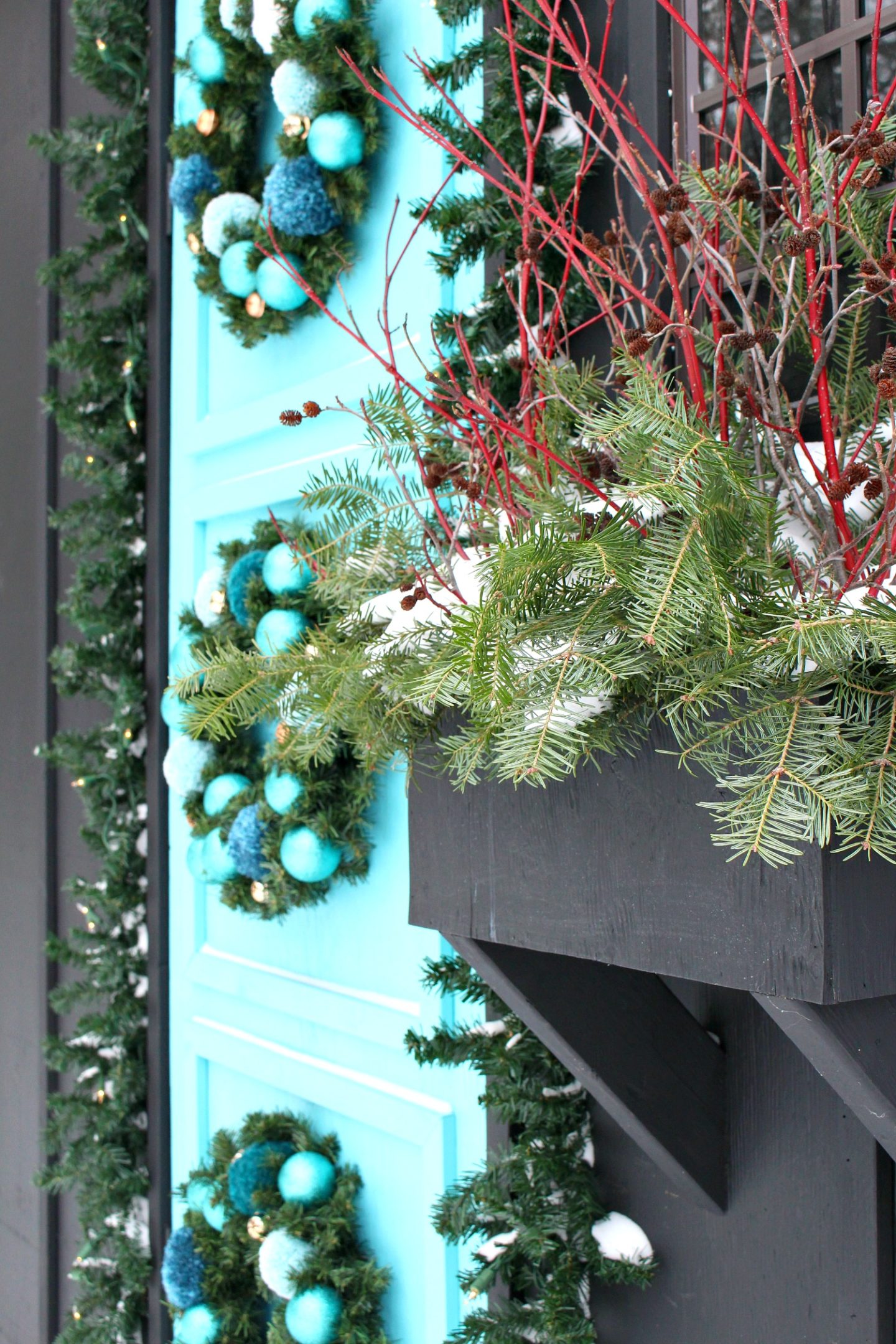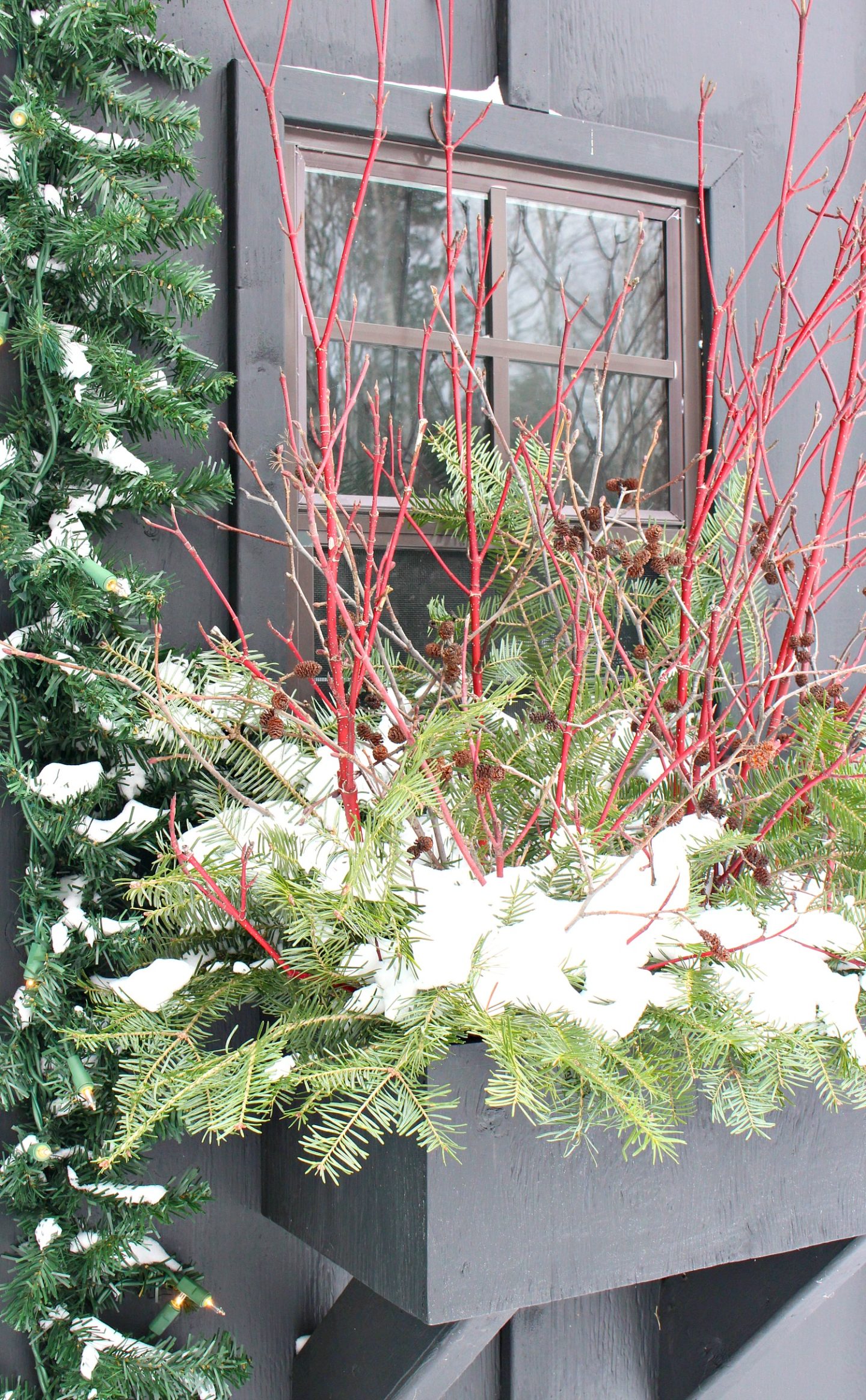 Share your own winter window box decorating ideas in the comments because I'm already looking forward to decorating the chicken coop window box again! Having this little mini barn to decorate seasonally has been a real mood lifter during the winter – which is my least favorite season. It's nice to have something to look forward to!