I'm super eggcited to show you my cute and easy, painted Easter eggs – a creative egg decorating idea!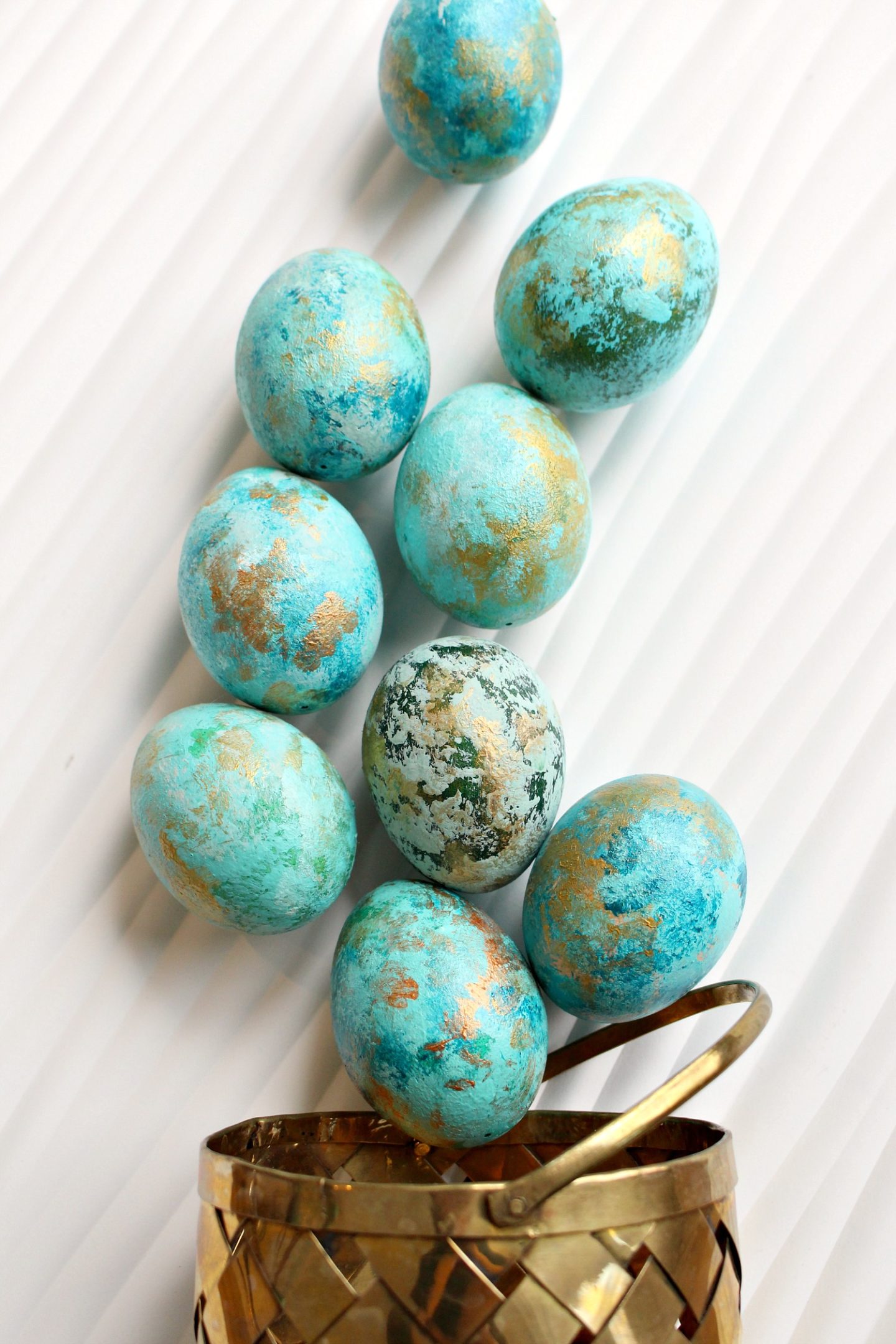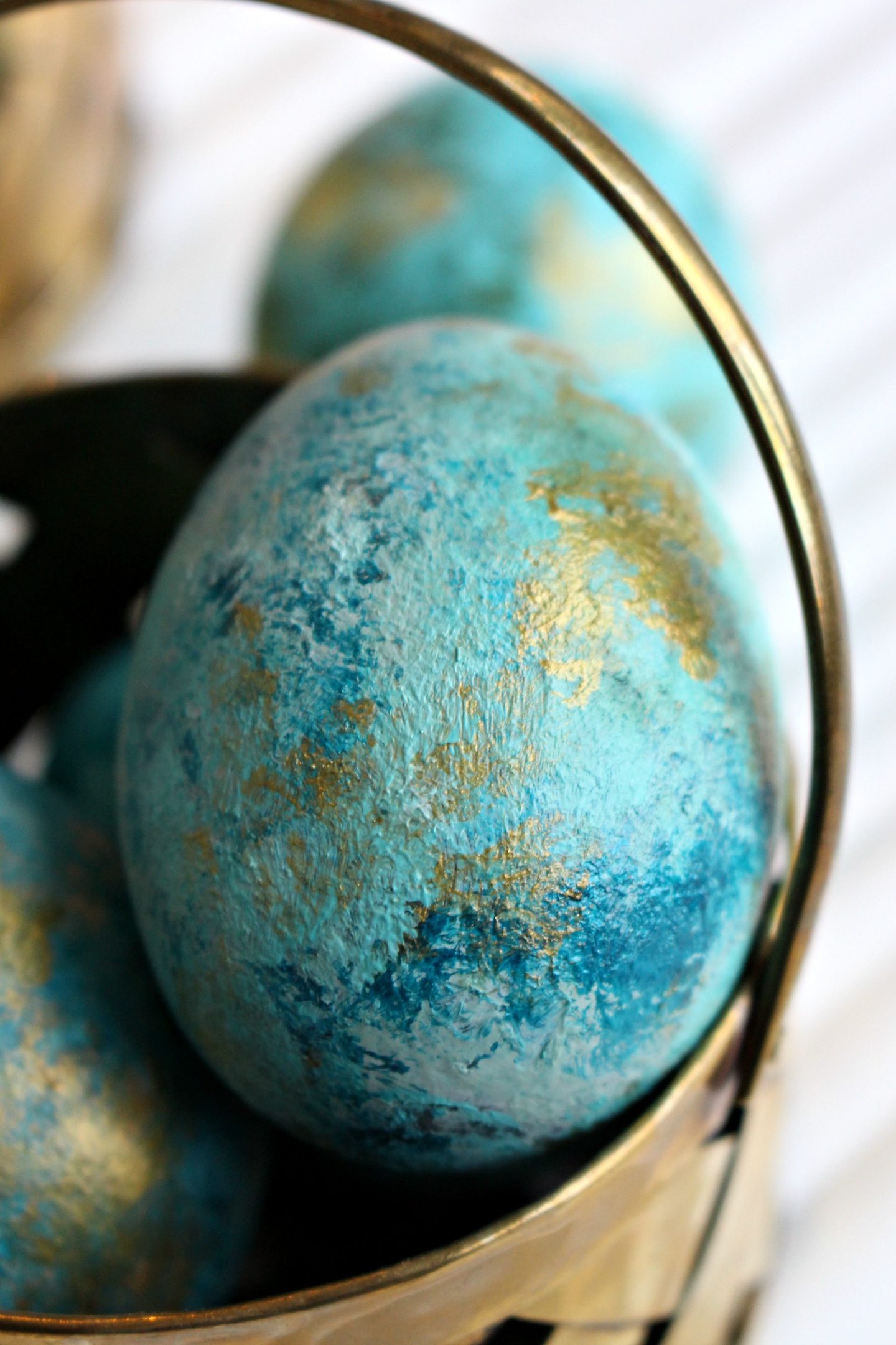 I don't even need to paint or decorate Easter eggs this year, because my adorable hens lay pale aqua eggs! Plus I ordered 16 more chicks, arriving March 30th, and among them are some marans that will lay chocolate eggs. I also ordered more turquoise egg laying breeds – plus a green egg layer. So next spring my egg basket will be even more colorful and maybe I'll have enough hens to spread the joy a little? So far we get anywhere from 0-4 eggs a day. Their egg production will increase as the days get longer though, and then next fall hopefully we'll have two to three times as many layers? I got a lot of straight run breeds so, once again, no clue what my hen to roo ration will be. But I'm eggcited about raising chicks again.
Even though I have a basket of aqua eggs, I still think egg decorating is fun and I'm especially into spring decor this year. I don't know why, I'm just really feeling it! But then, I was weirdly into winter this year too, so maybe I've finally learned to love all the seasons? Hopefully you love this painted Easter egg idea – it's easy and kids can help with this creative egg decorating project too!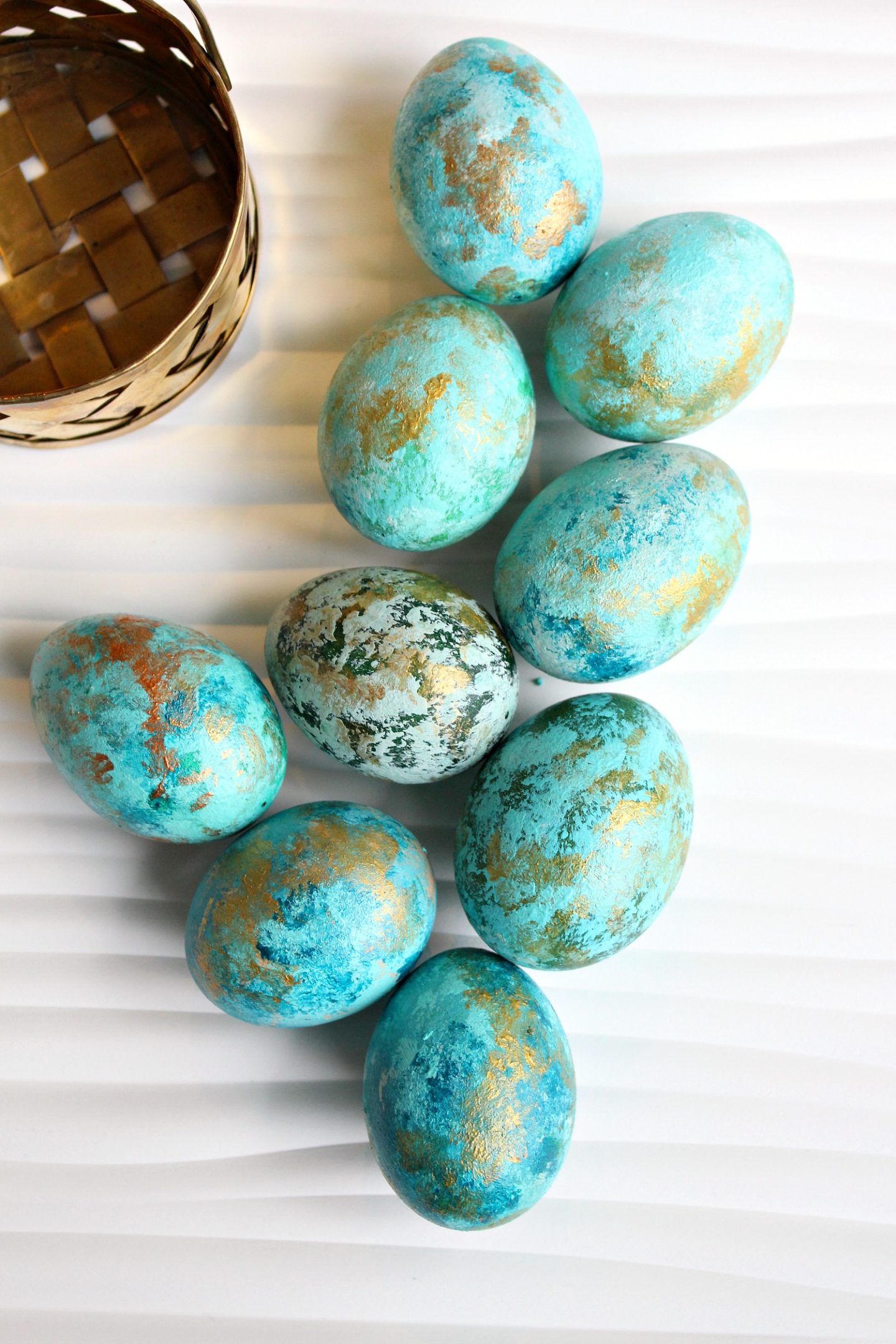 Supplies for Painted Easter Eggs: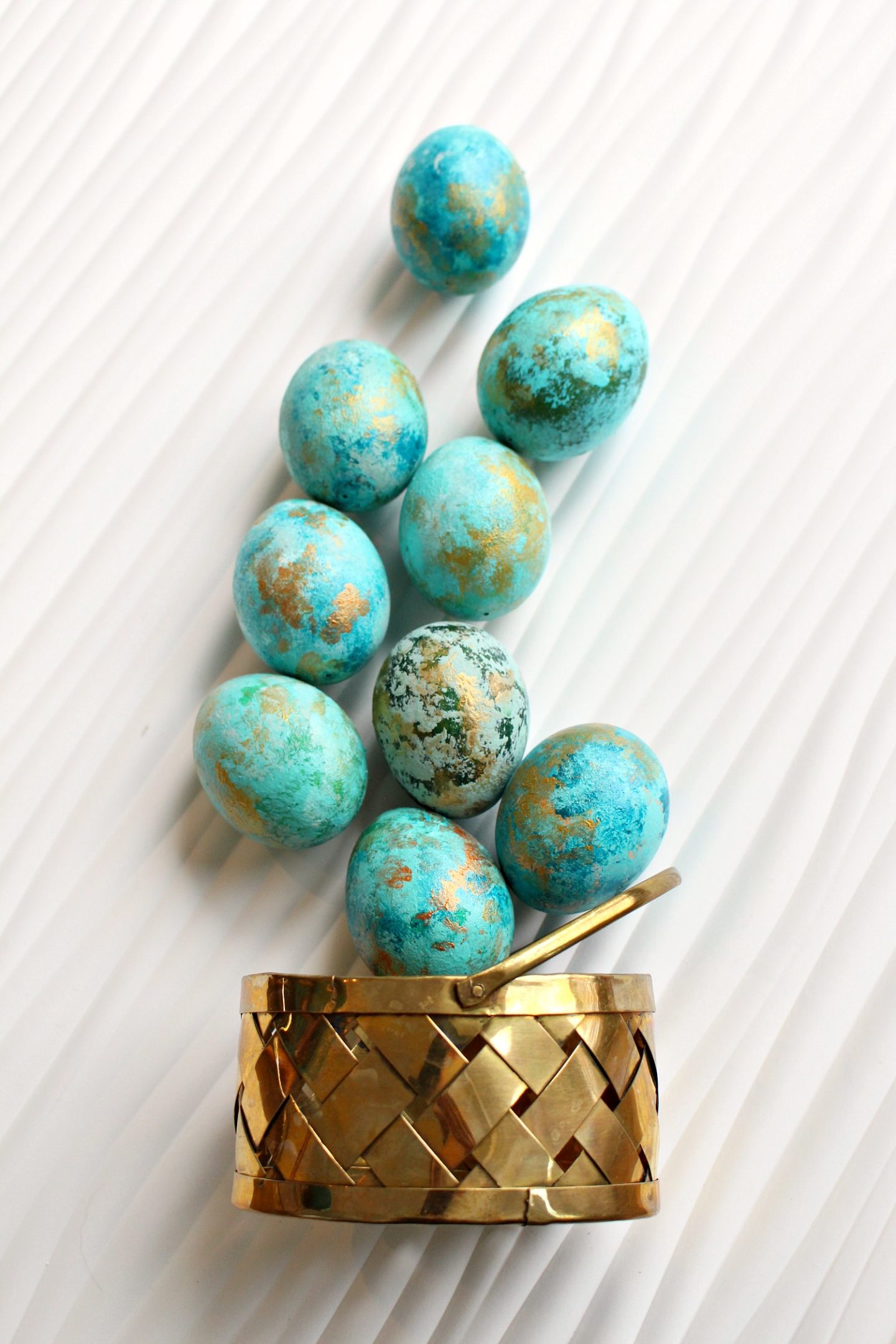 How to Make These Abstract Painted Easter Eggs:
First, dye or paint your eggs (real or faux), a deep color – most of mine started as a deep, dark green or teal. Then use a flat stencilling paint brush to dab on lighter shades of acrylic paint or any kind of left over paint. I used light blues and aquas (naturally), in a mix of acrylic paints and some leftover chalk paint.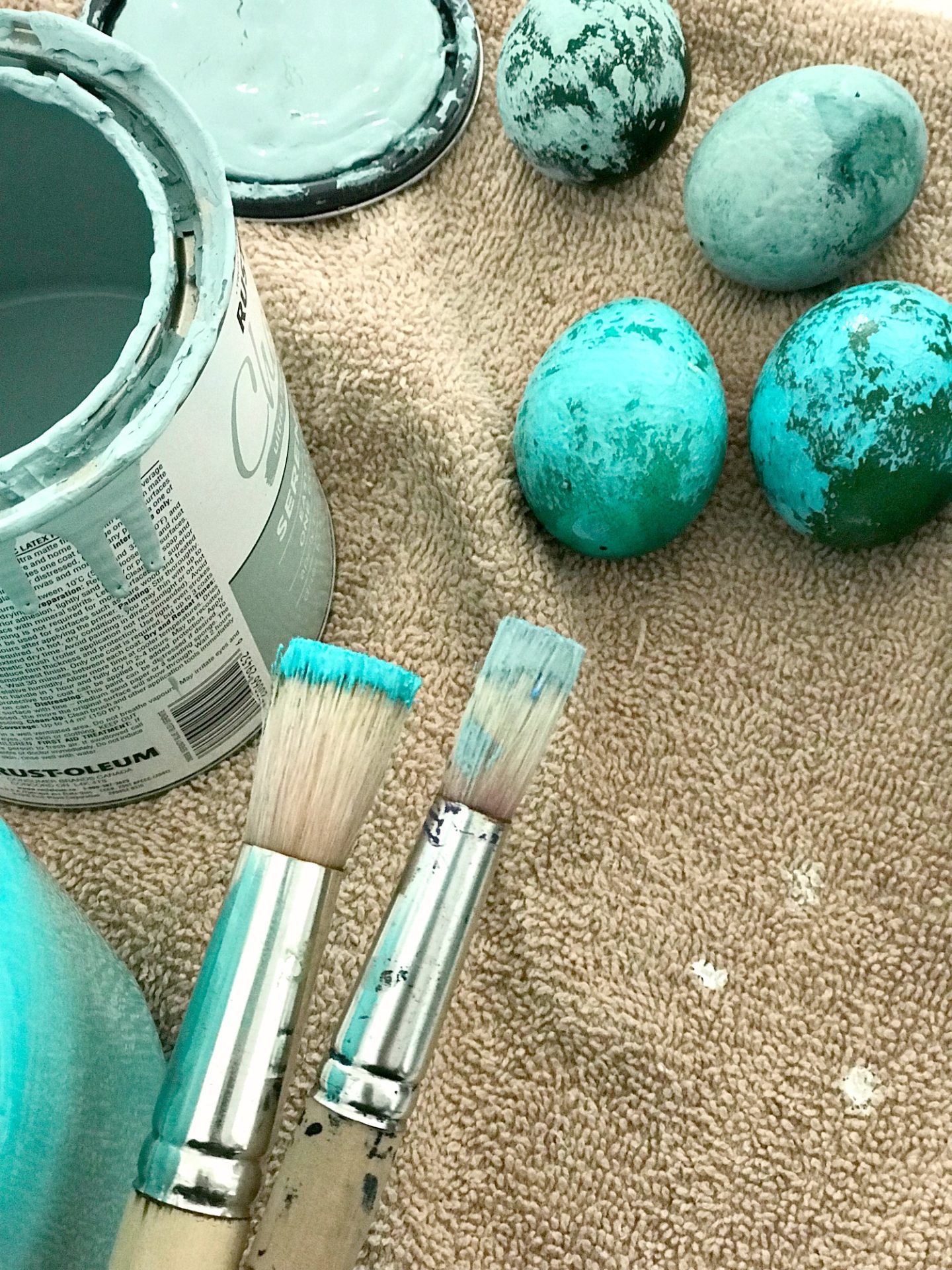 Any paint brush will work, but if you have a stencil brush the flat bristles make this even easier. Just stipple the paint on: dab, dab, dab…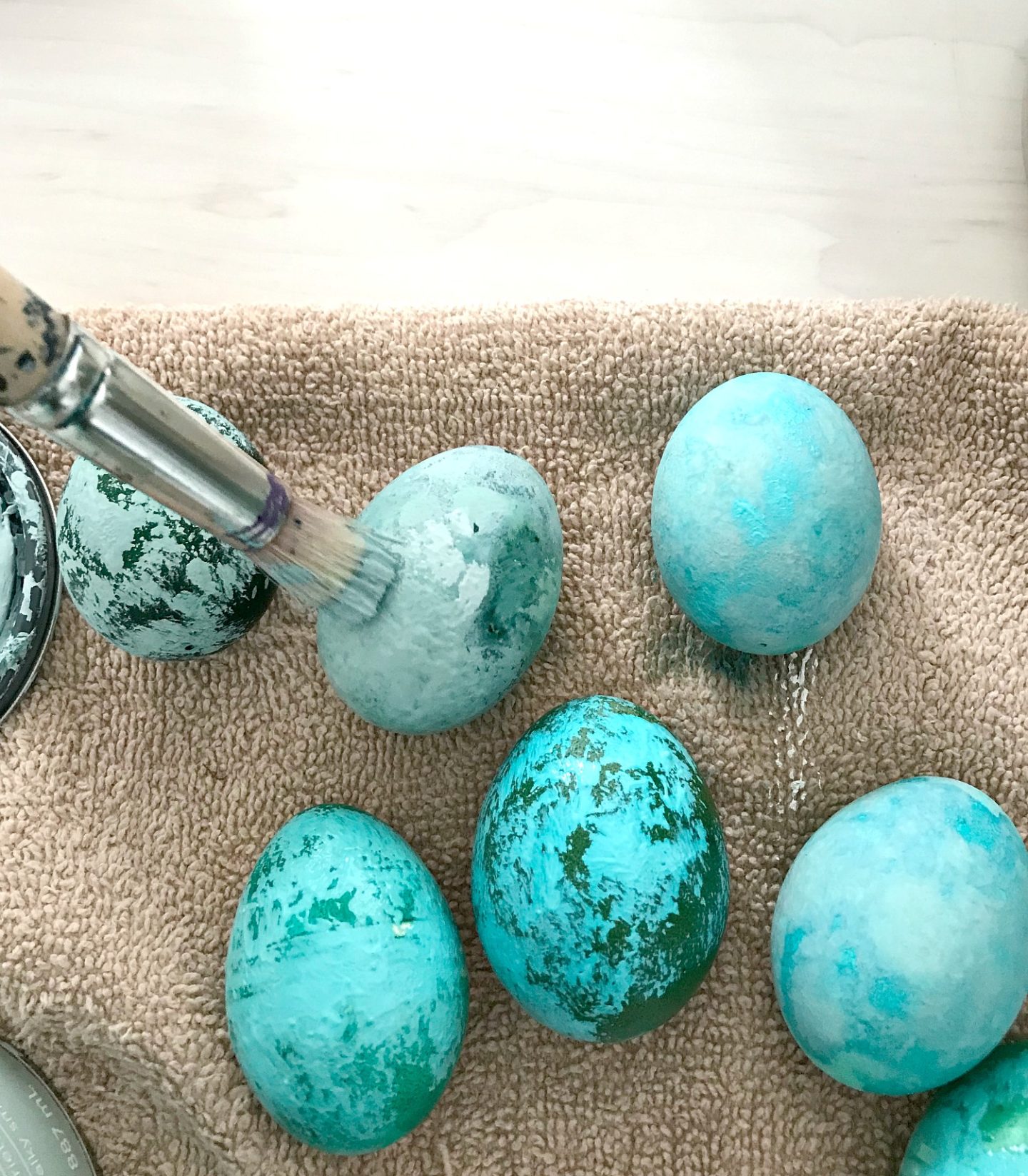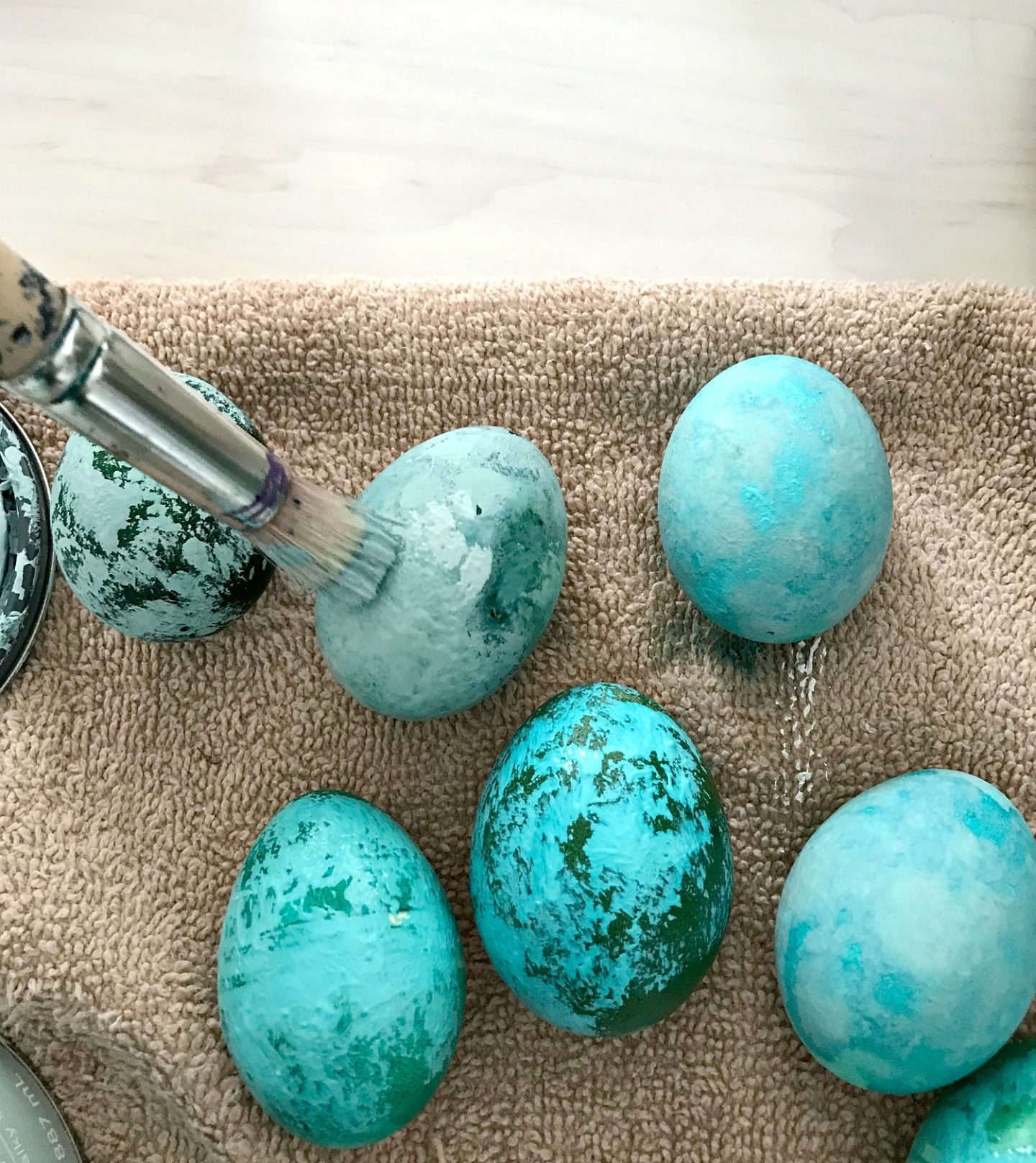 I layered light and darker colors for some depth and interest, always dabbing – and not swiping – with the brush. Then I highlighted the eggs with some shimmer by using a smaller artist's brush to stipple on some gold and copper metallic acrylic paint: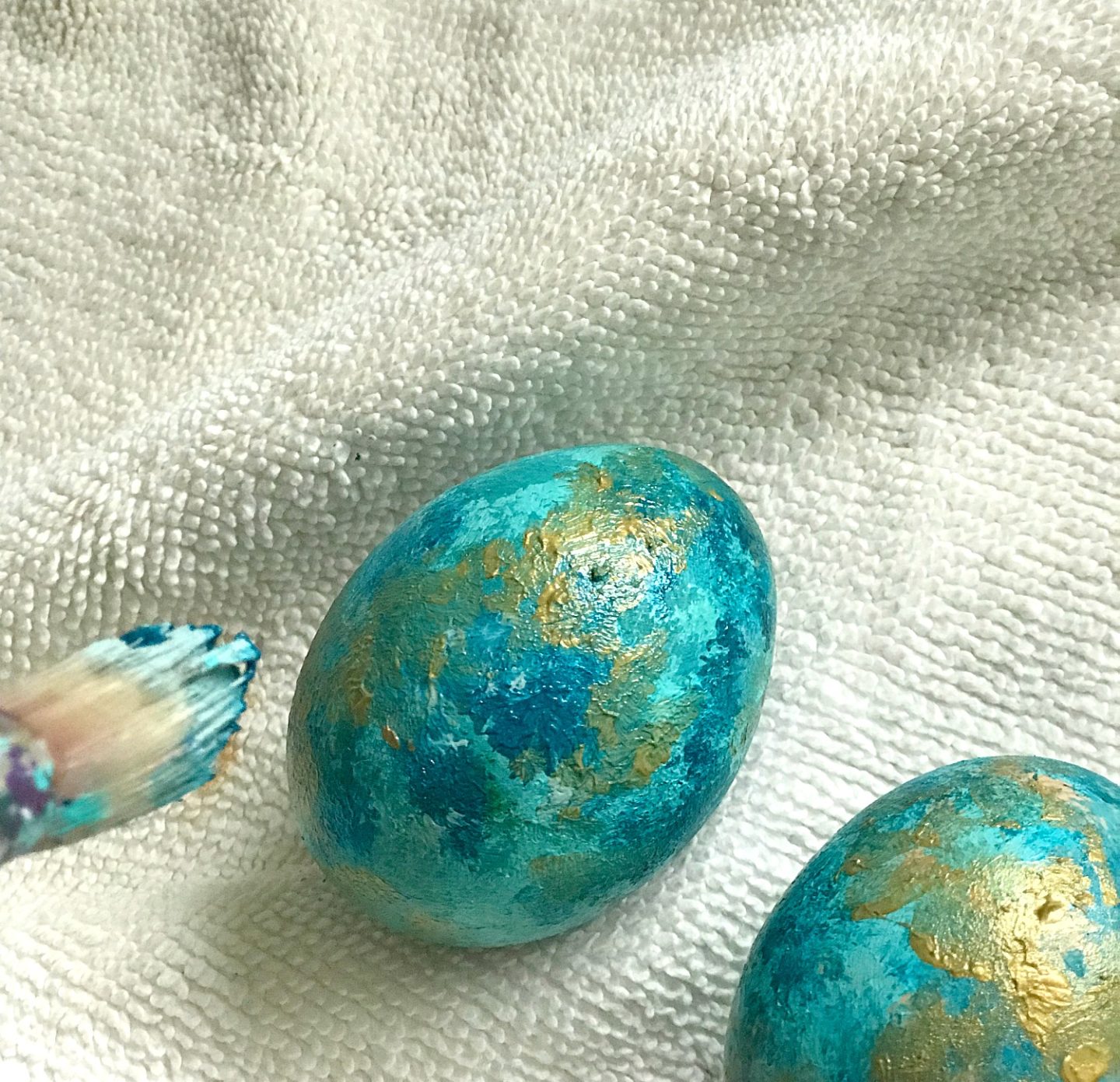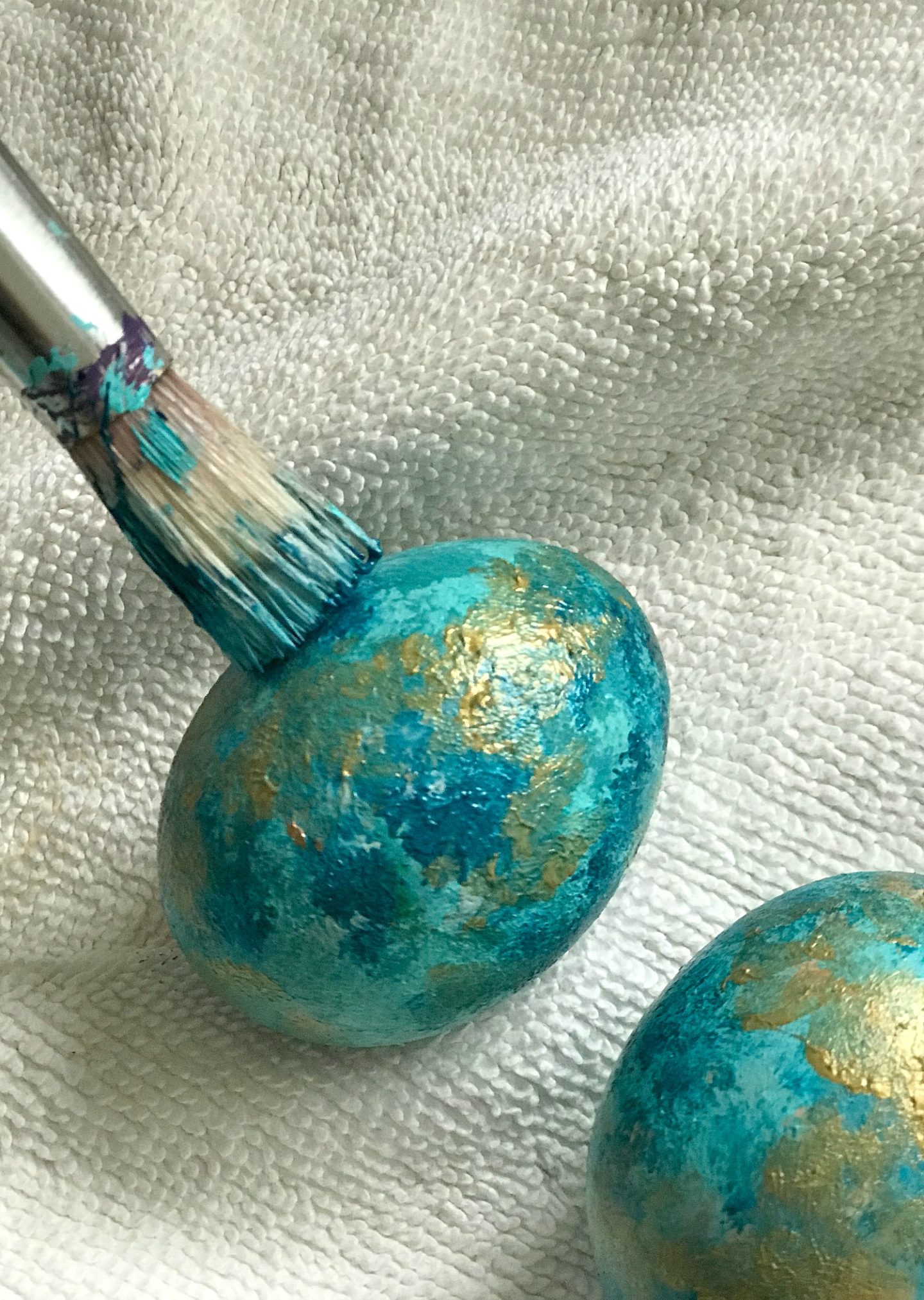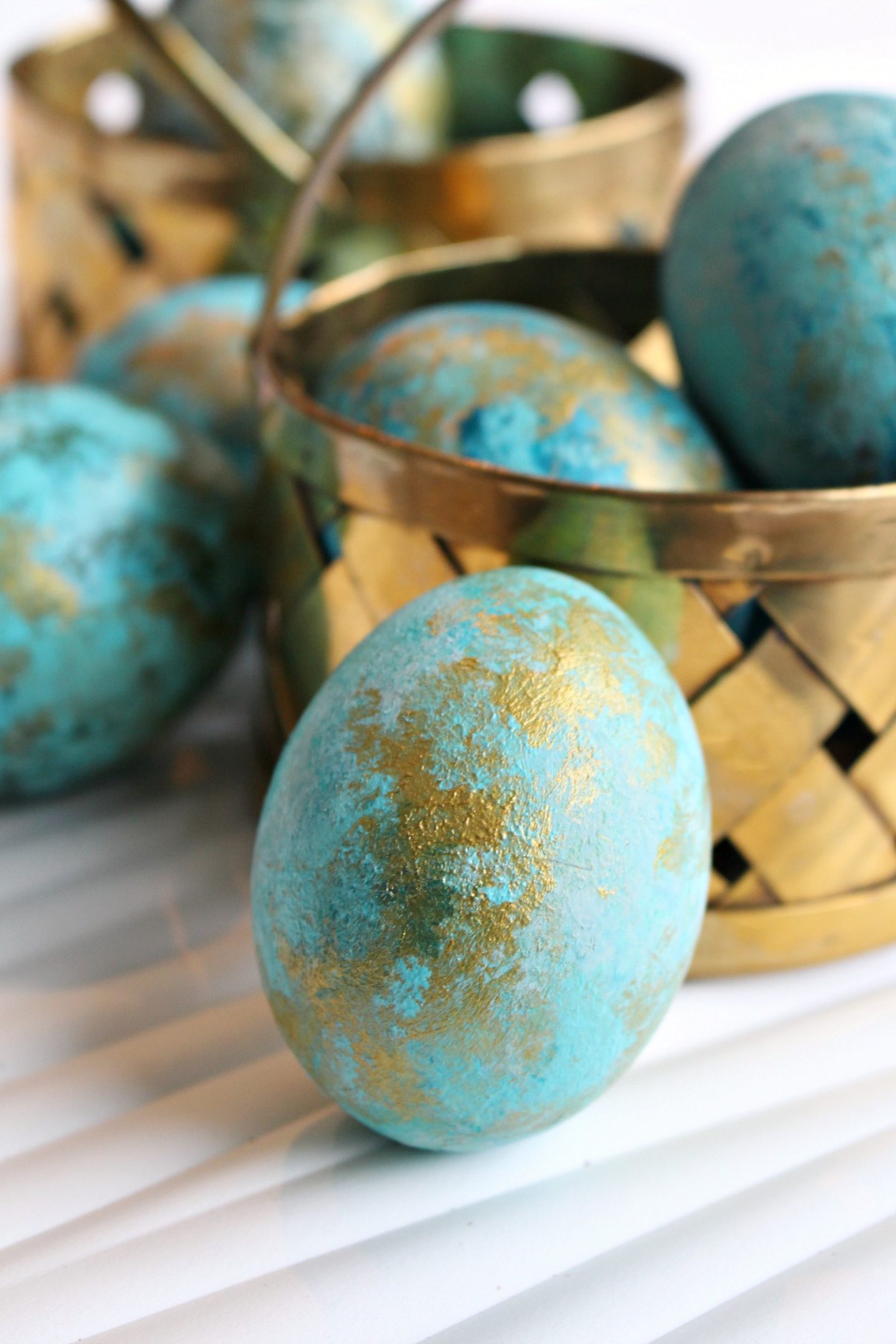 And that's it! I let them dry and found a pair of cute thrift store brass baskets to display my easy abstract painted Easter eggs: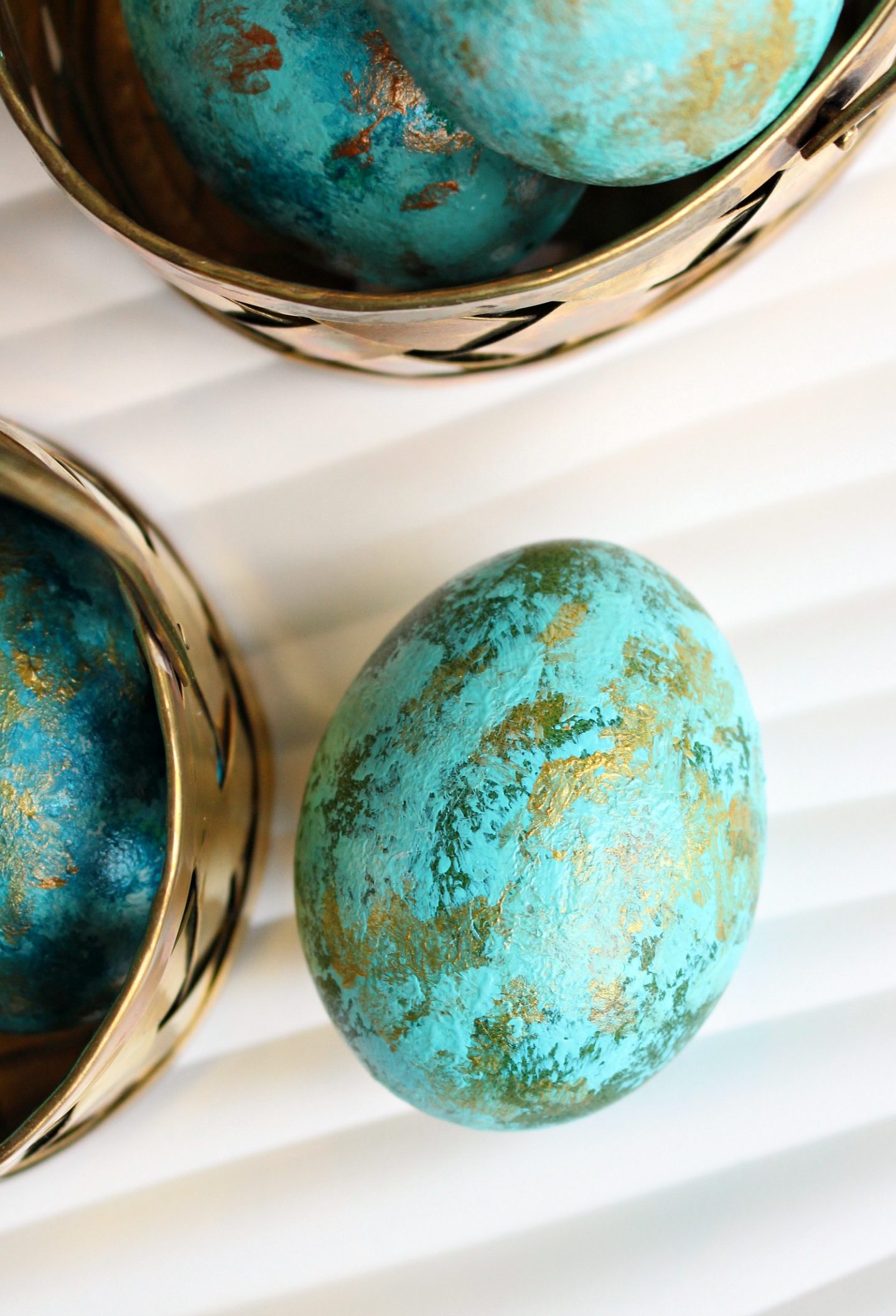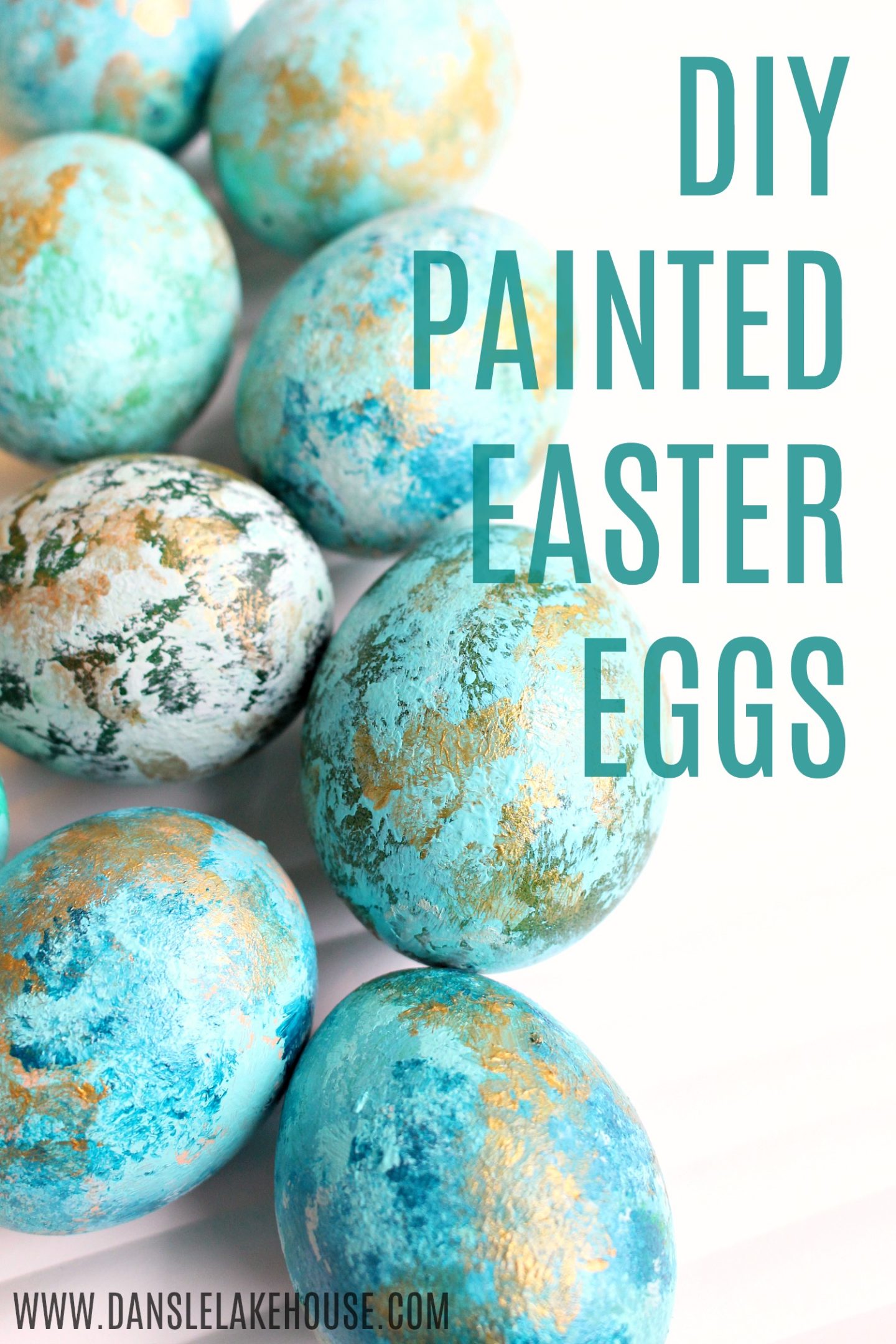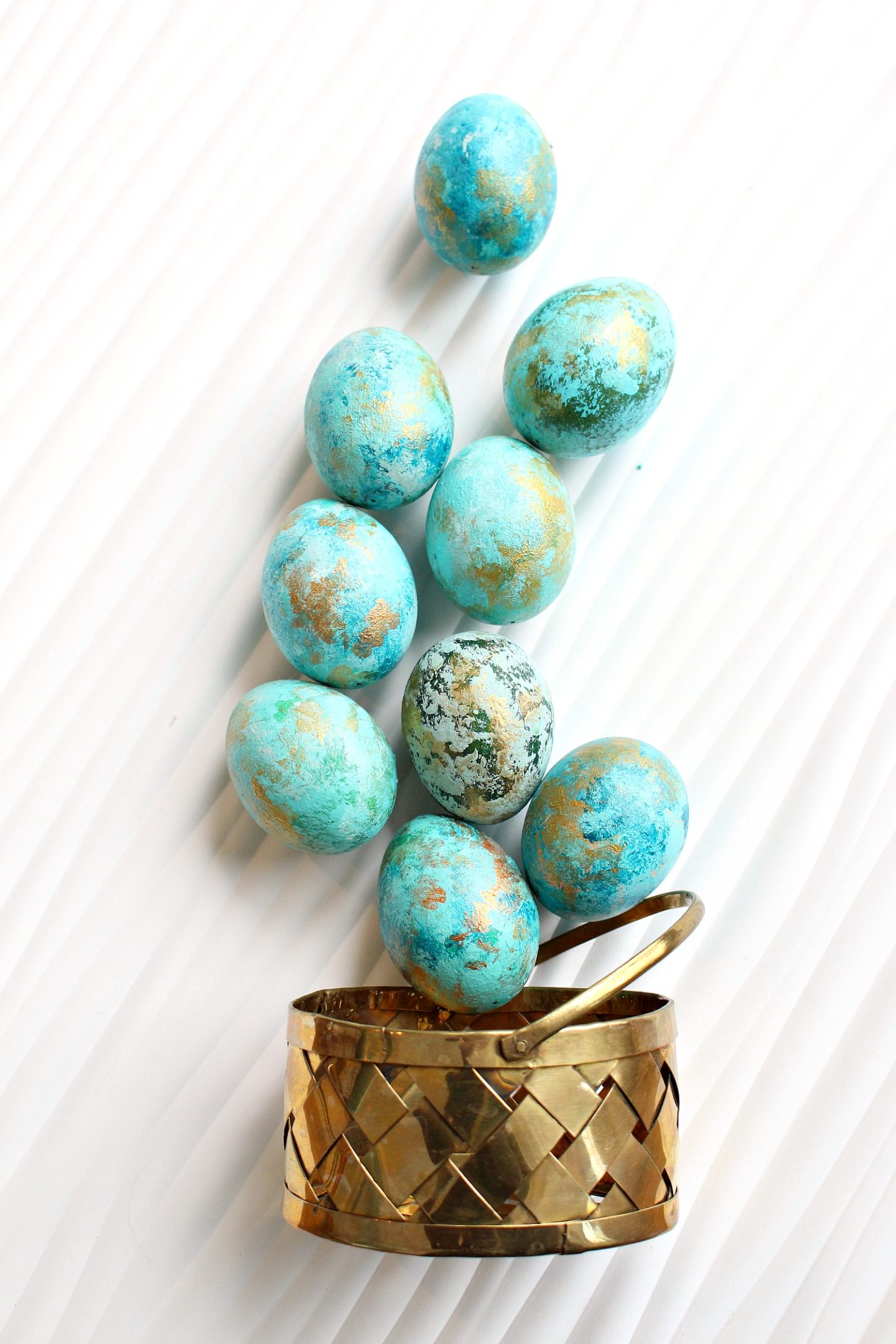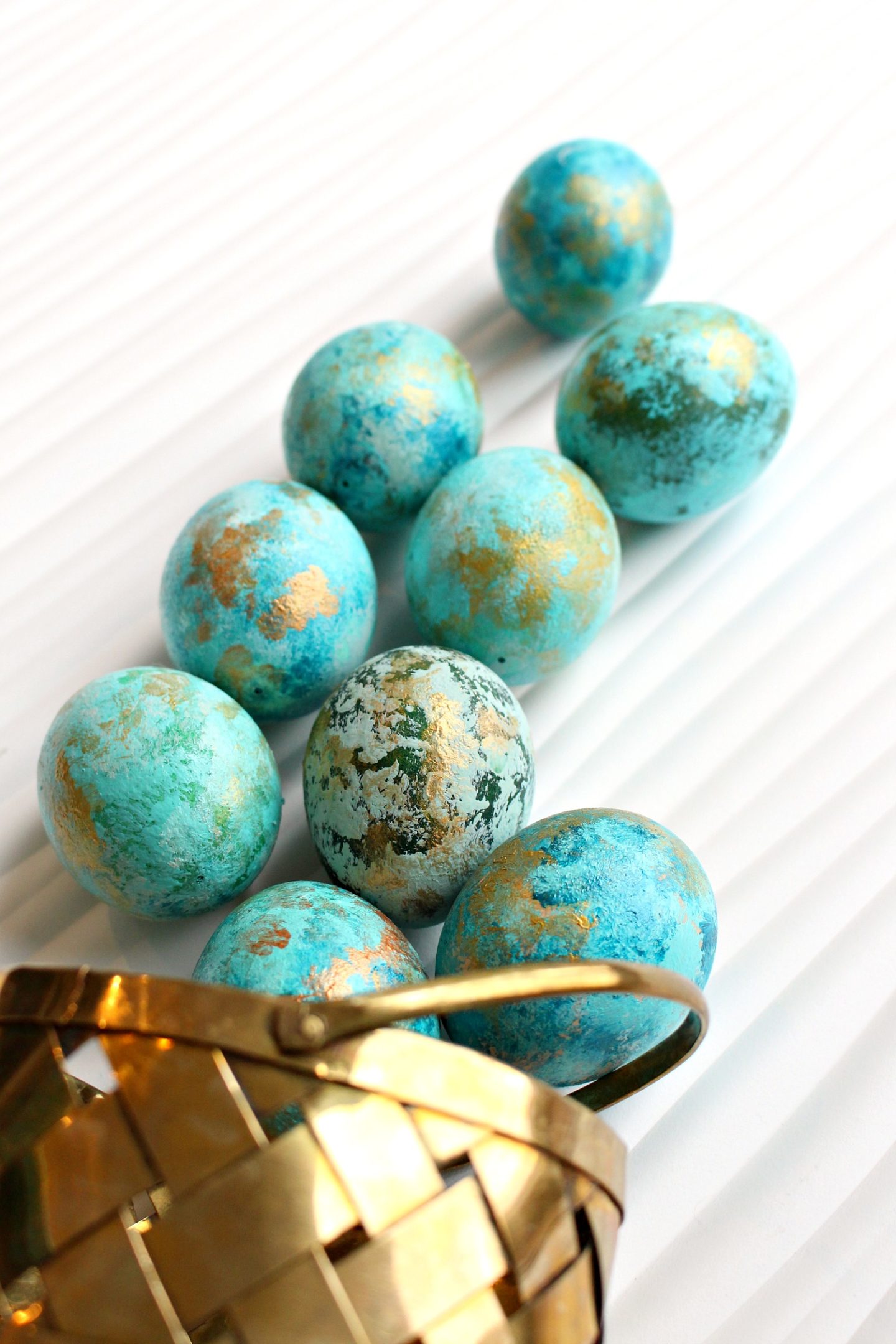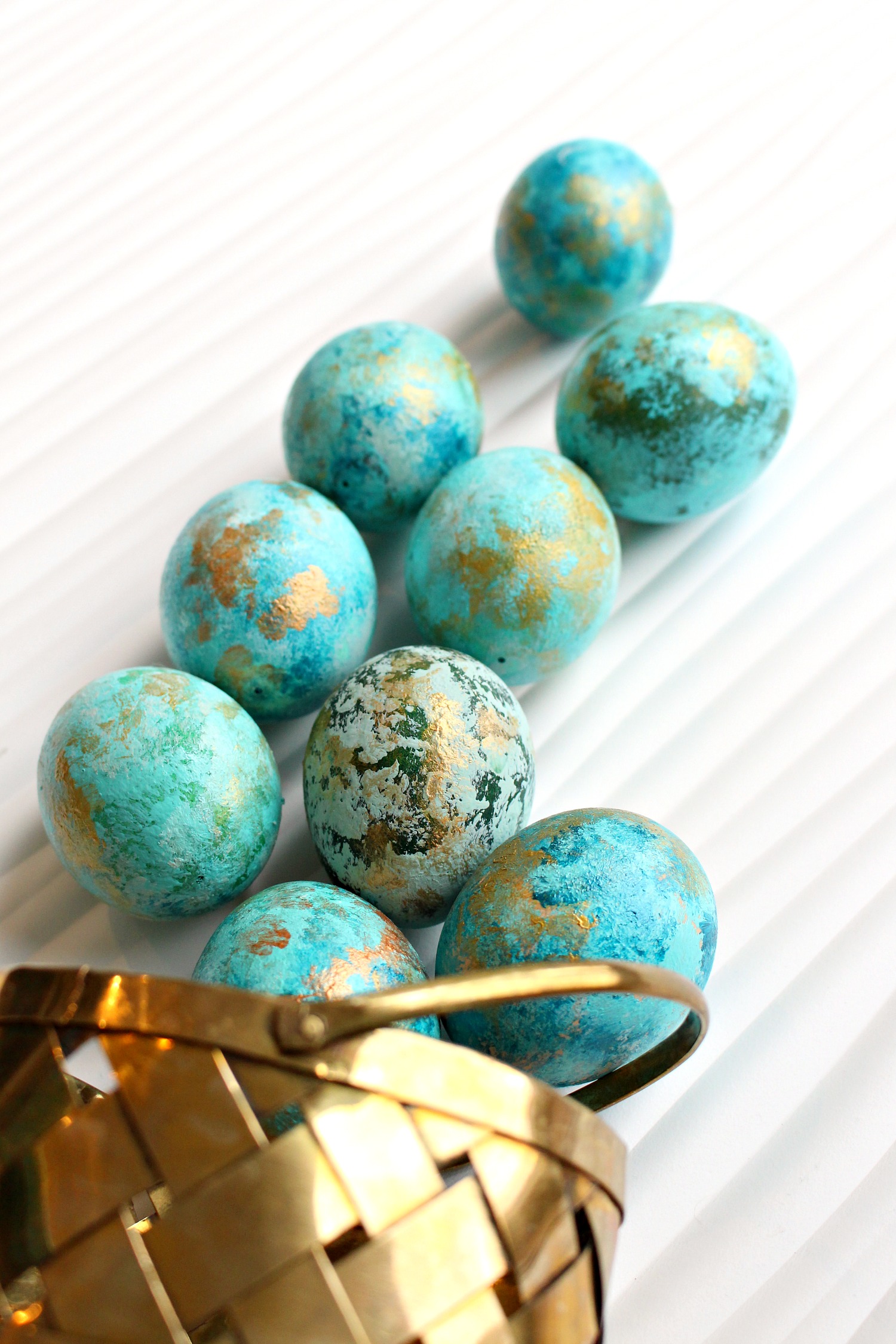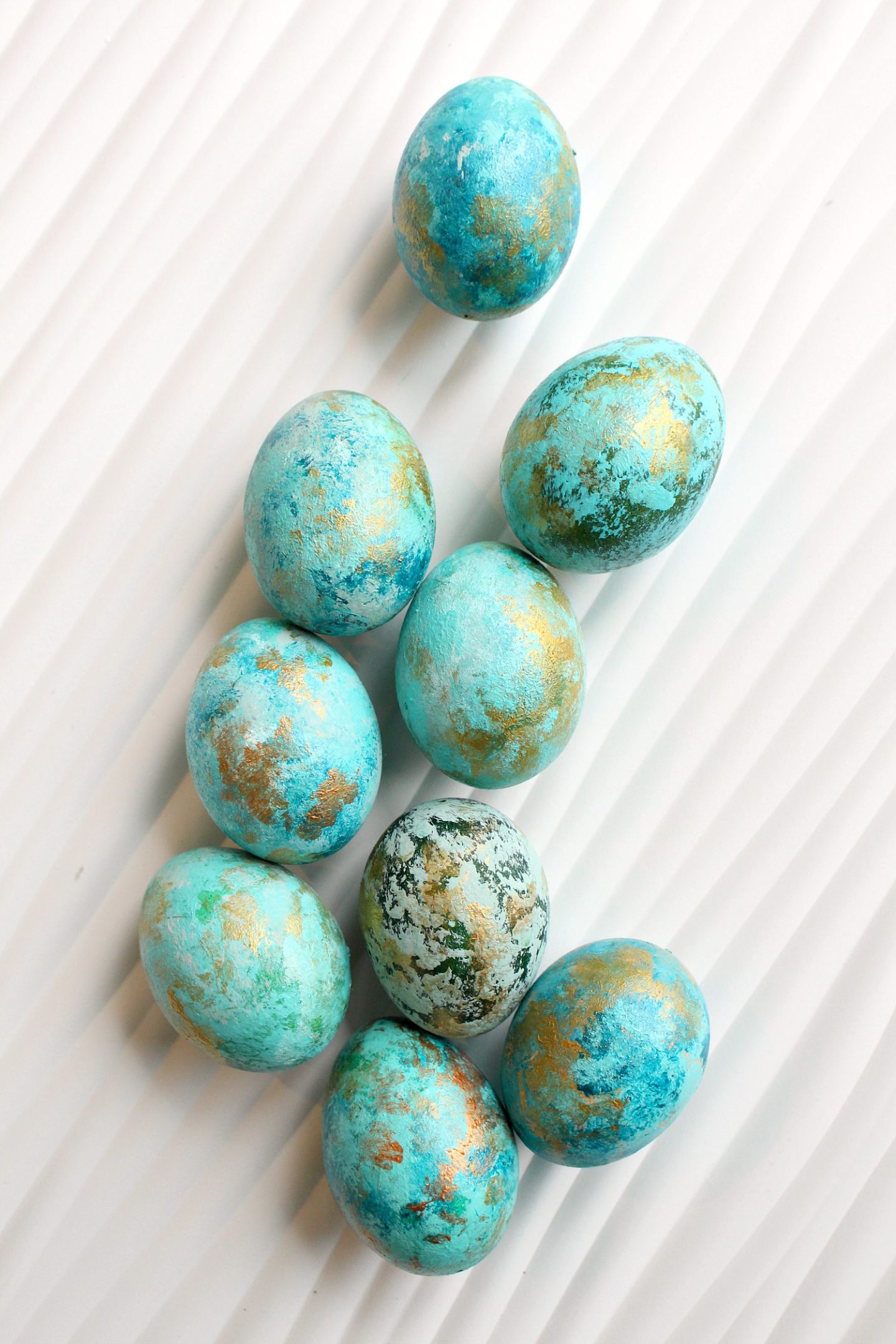 Making these painted Easter eggs was a lot of fun, just like painting little mini master pieces, haha. If you use wood eggs, you can enjoy them year after year! They will look so pretty as a centerpiece, in a basket or bowl on a bed of moss.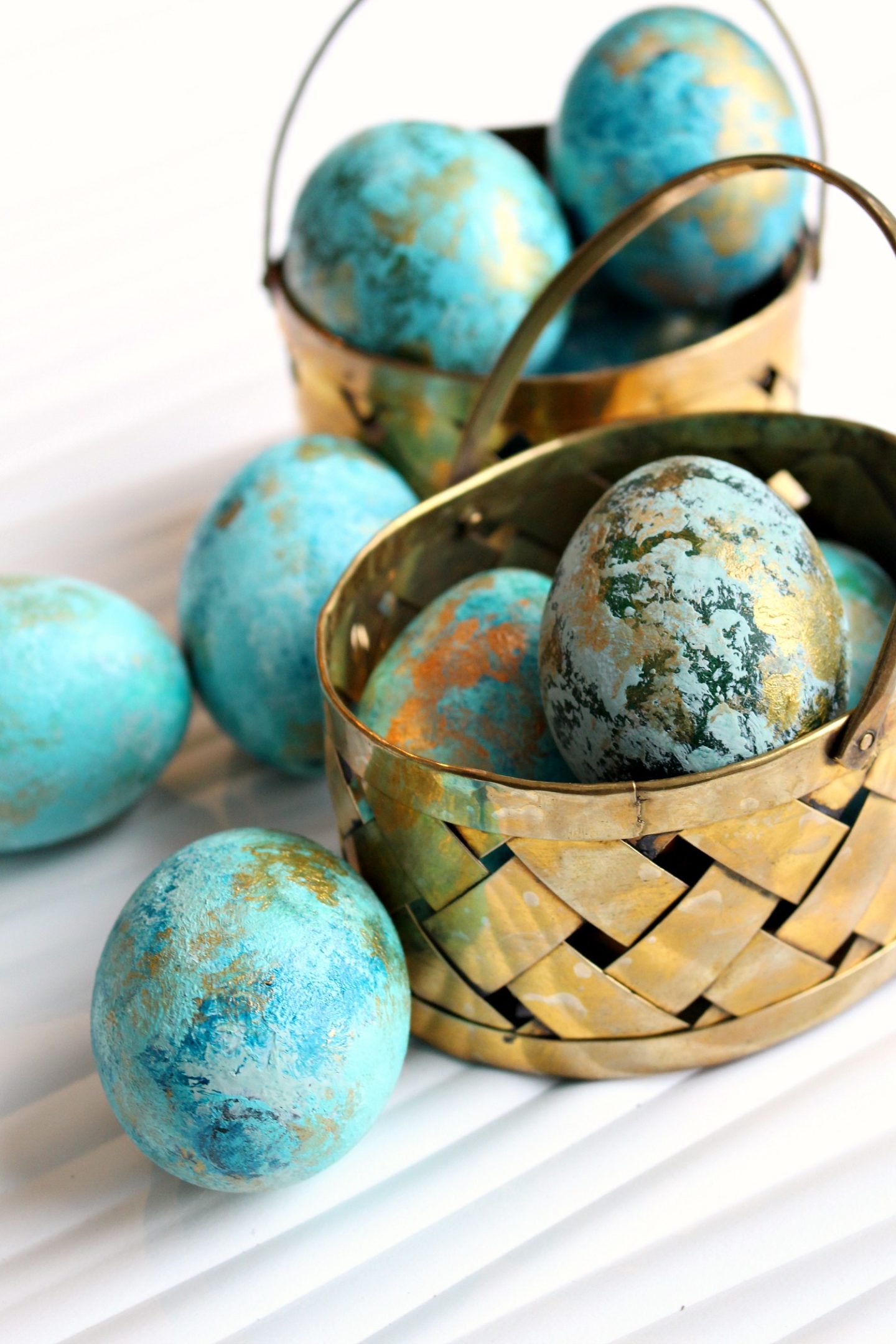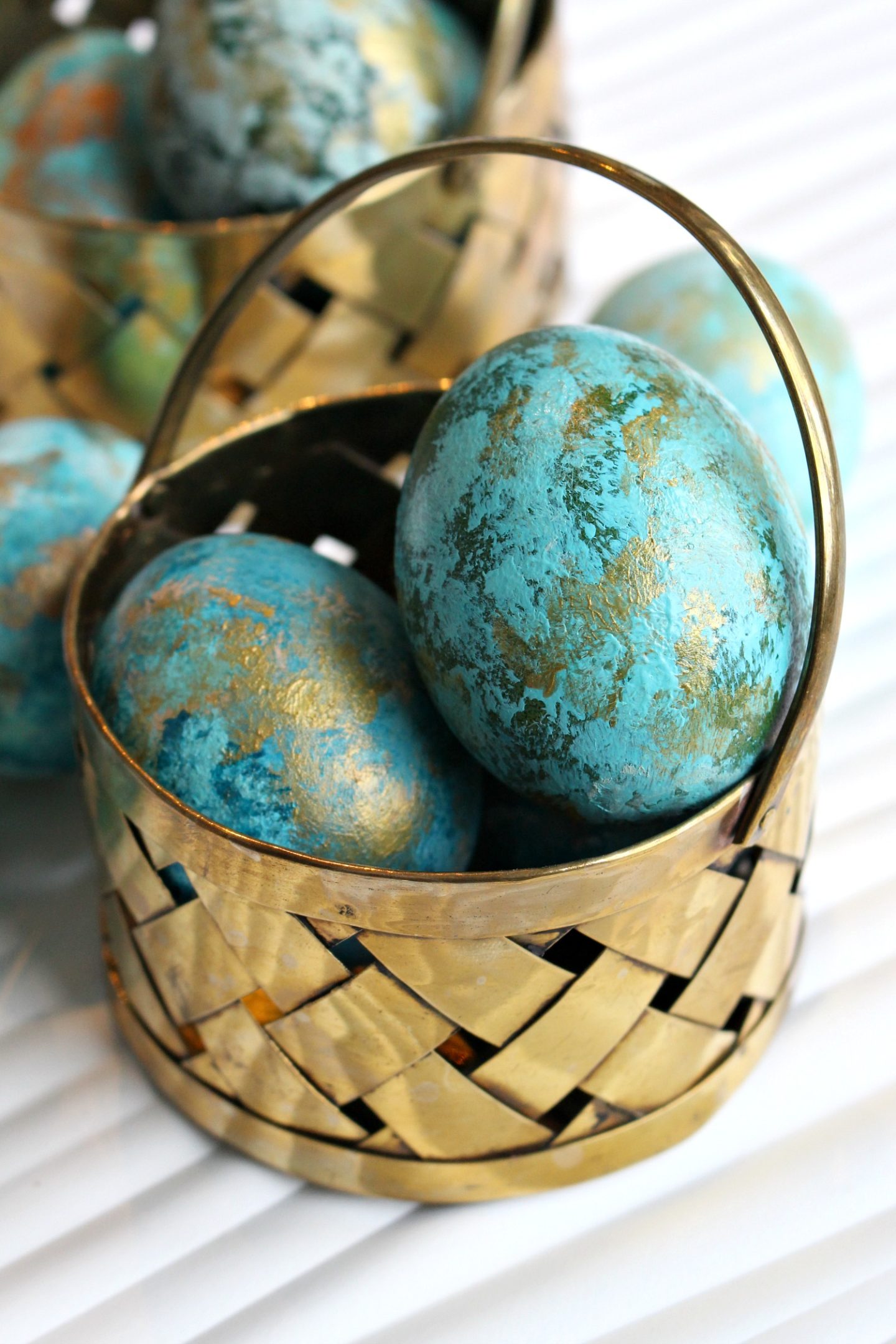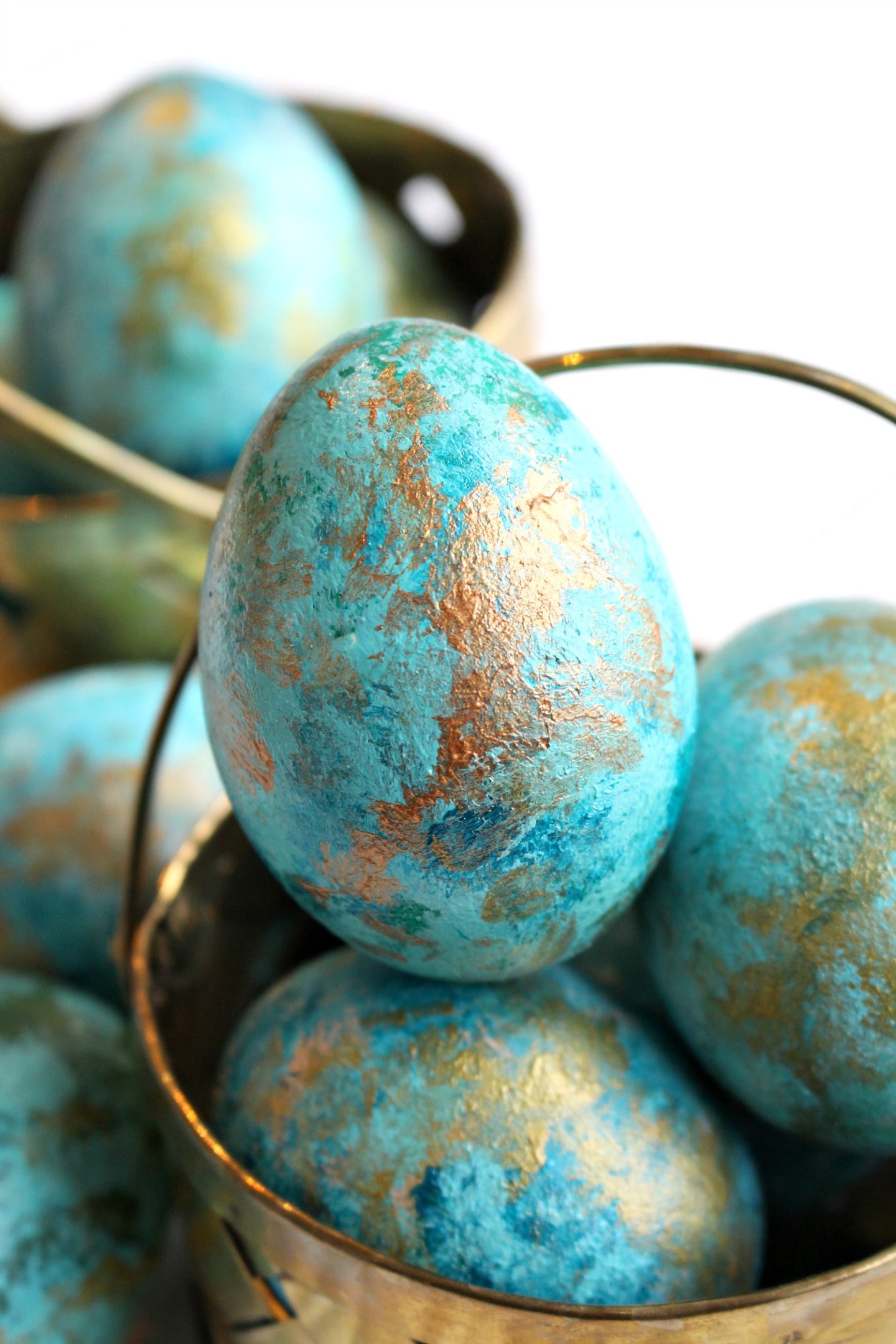 I'll be sharing some more Easter egg decorating ideas soon – plus some spring decor ideas. If you're eggcited about spring too (how many more times can I use that terrible pun?), then you can check out past spring projects and spring home decor right here.