I've rounded up some of my favorite DIY art projects, plus links to different tutorials for how to frame canvas art (spoiler alert: it's super easy). Hopefully these tutorials spark a little creative magic and inspire you to create beautiful, custom art for your home on a small budget!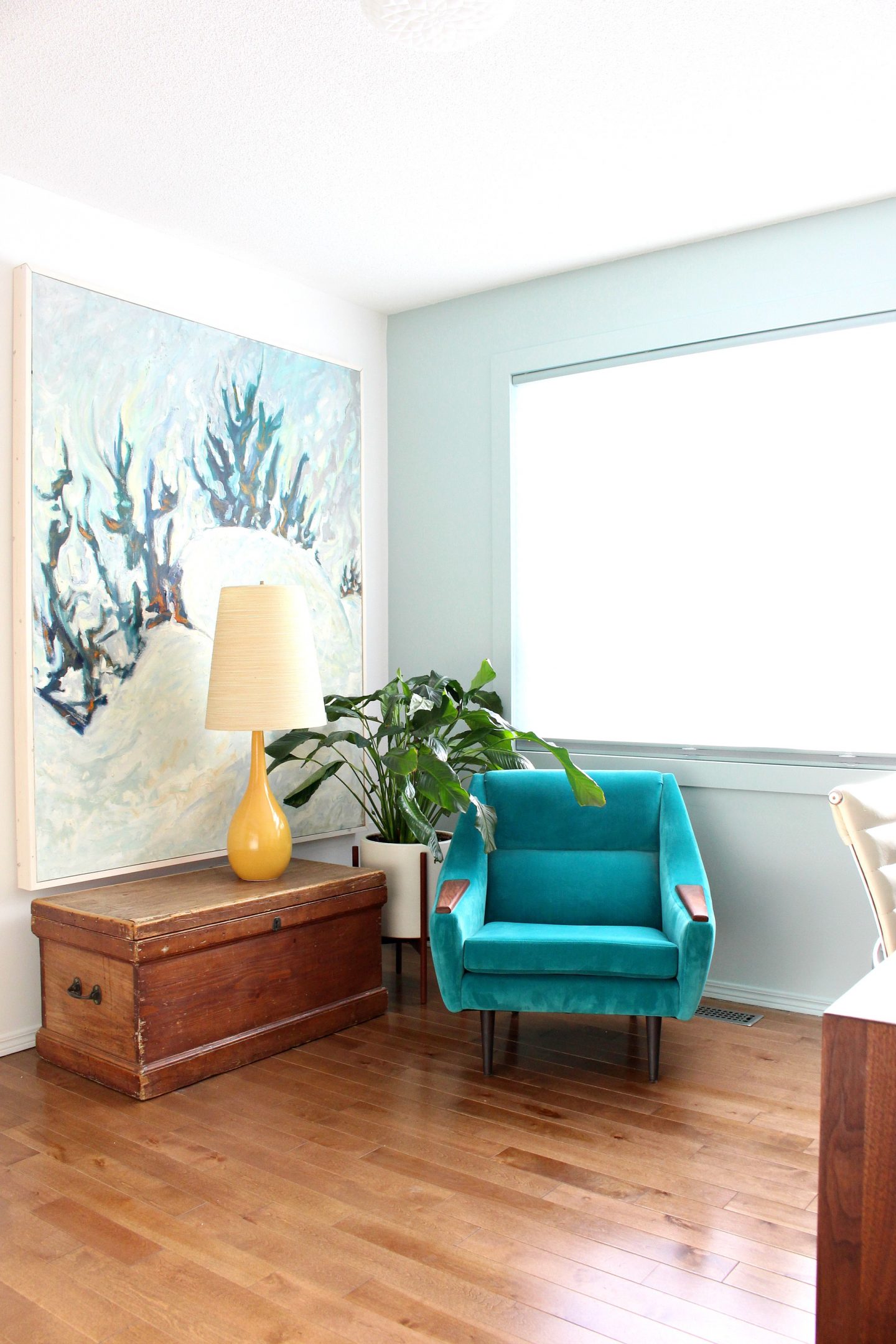 I really love painting, it's actually one of my favorite hobbies – so of course I don't make a lot of time for it, lol. But when I was in high school and even in grad school, I painted a lot to relieve stress and adorn my walls with something pretty. I was logging long hours at a desk, and wanted a nice piece of art to look at! When we moved to townhouse, we had lots of blank walls so I was at my most creative then.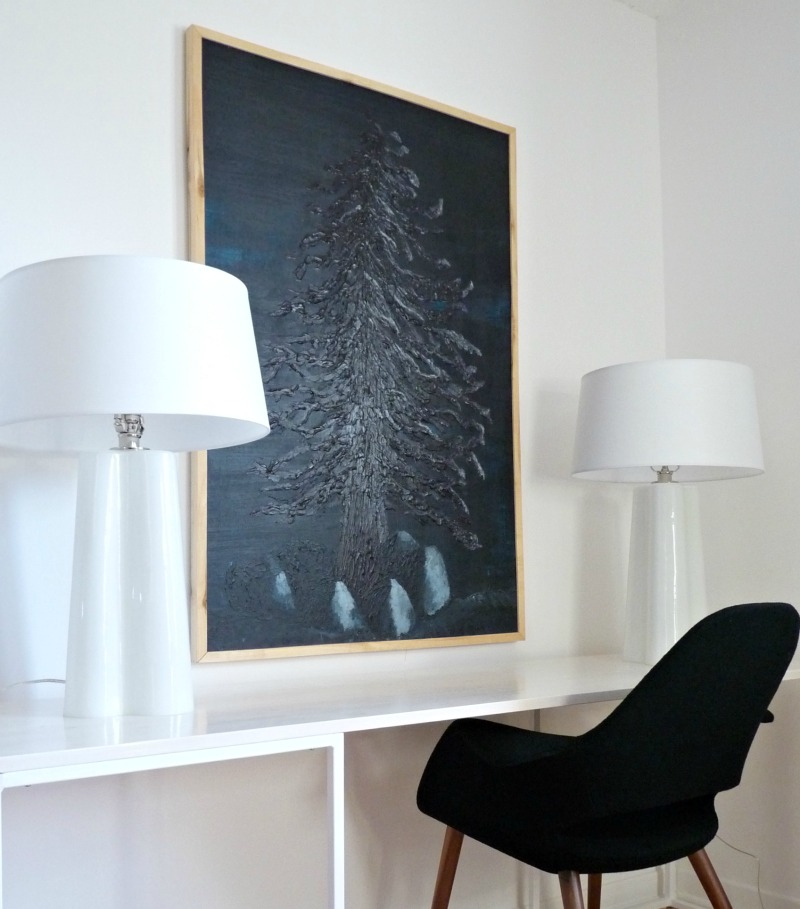 Since moving to the lakehouse, and inheriting so many beautiful pieces from hubby's grandpa, I don't have an extra wall space, for much of my own art which is de-motivational. I know that I should just paint for the love of it, but I hate having to store pieces I really like. But I'm planning on creating a piece this week for my Mom's dining room, so that got me thinking about past projects and I decided to put together this walk through memory lane.
DIY Canvas Art Ideas
When I paint, I just go with it. Sometimes I'll tear out inspiration – like a color palette from a perfume ad or a painting I love – and use that as a jumping off point, but usually I just go where the piece takes me, which is why it's so difficult for me to photograph the process. But I have captured it a few times and showed some super simple ways to create cool abstract art. My best advice is just pick up some brushes and paint and play!
I have lost track of how many people tried this DIY art tutorial of mine – it's honestly super easy and I loved how people created metallic versions and made larger scale versions. It's been so much fun to see so many people experiment with DIY art after seeing this!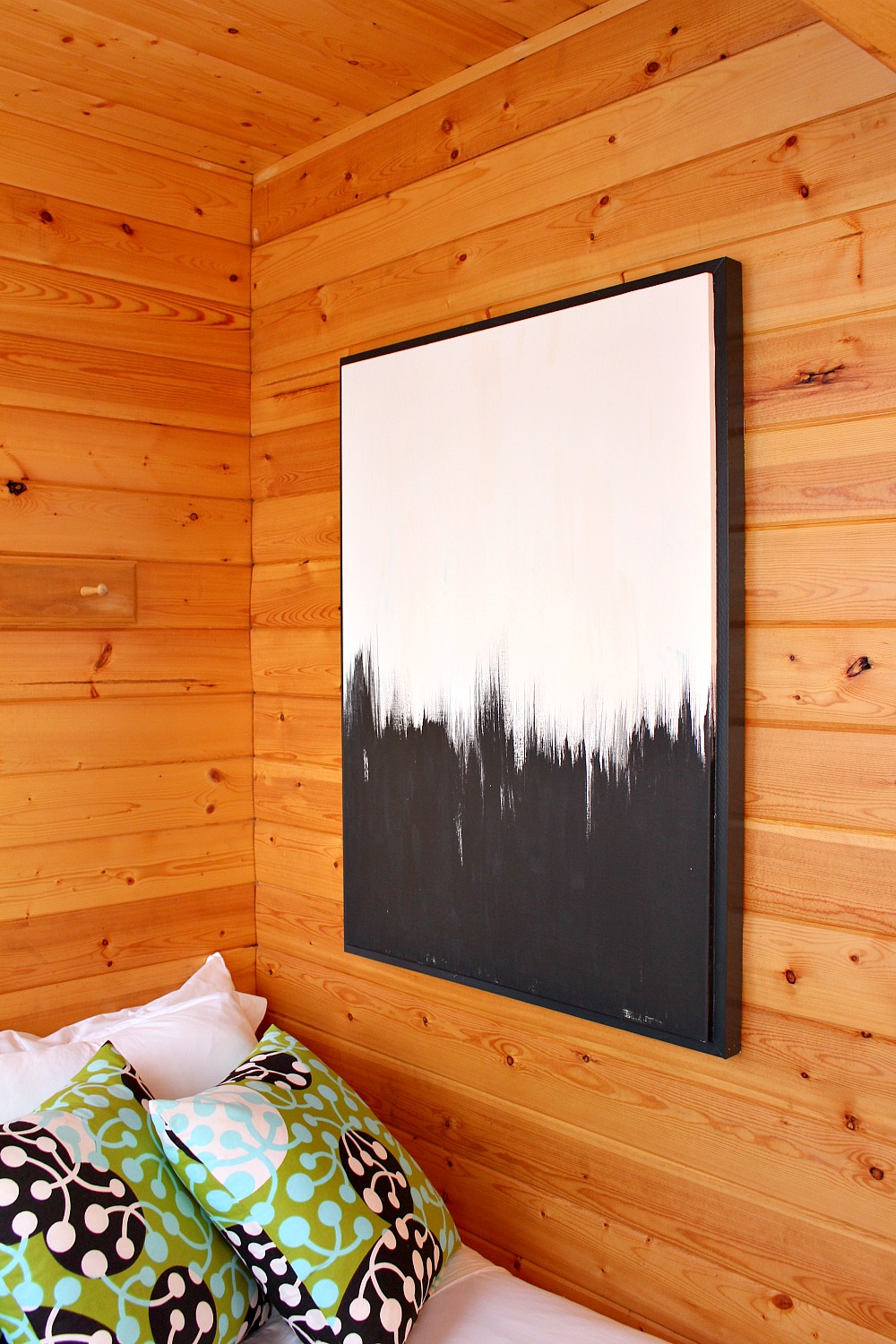 This is a painting I re-worked twice because I wanted more color and, if you use acrylic paints, you can easily do that so have no fear! Paint with wild abandon and, if you don't like it, paint over. Unless you've built up a lot of texture, it's easy to cover up and often building more layers is what creates the perfect piece!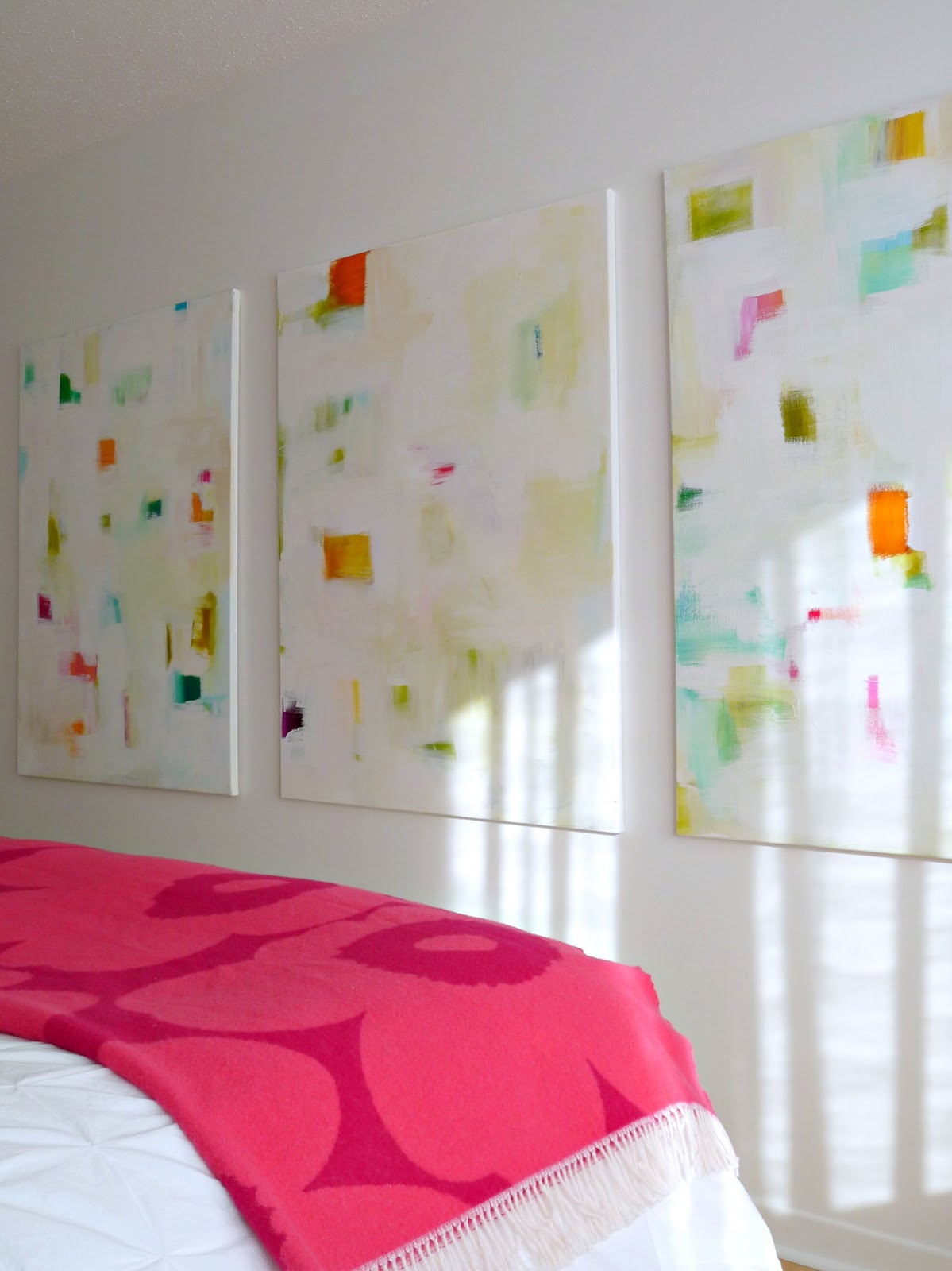 This DIY wave painting was a LOT of fun to make because I set up my canvases on the deck, facing the lake, and my Mom helped me paint them. The secret was keeping the lines fluid and building layers of color. I show you step by step what I did in my tutorial for this art.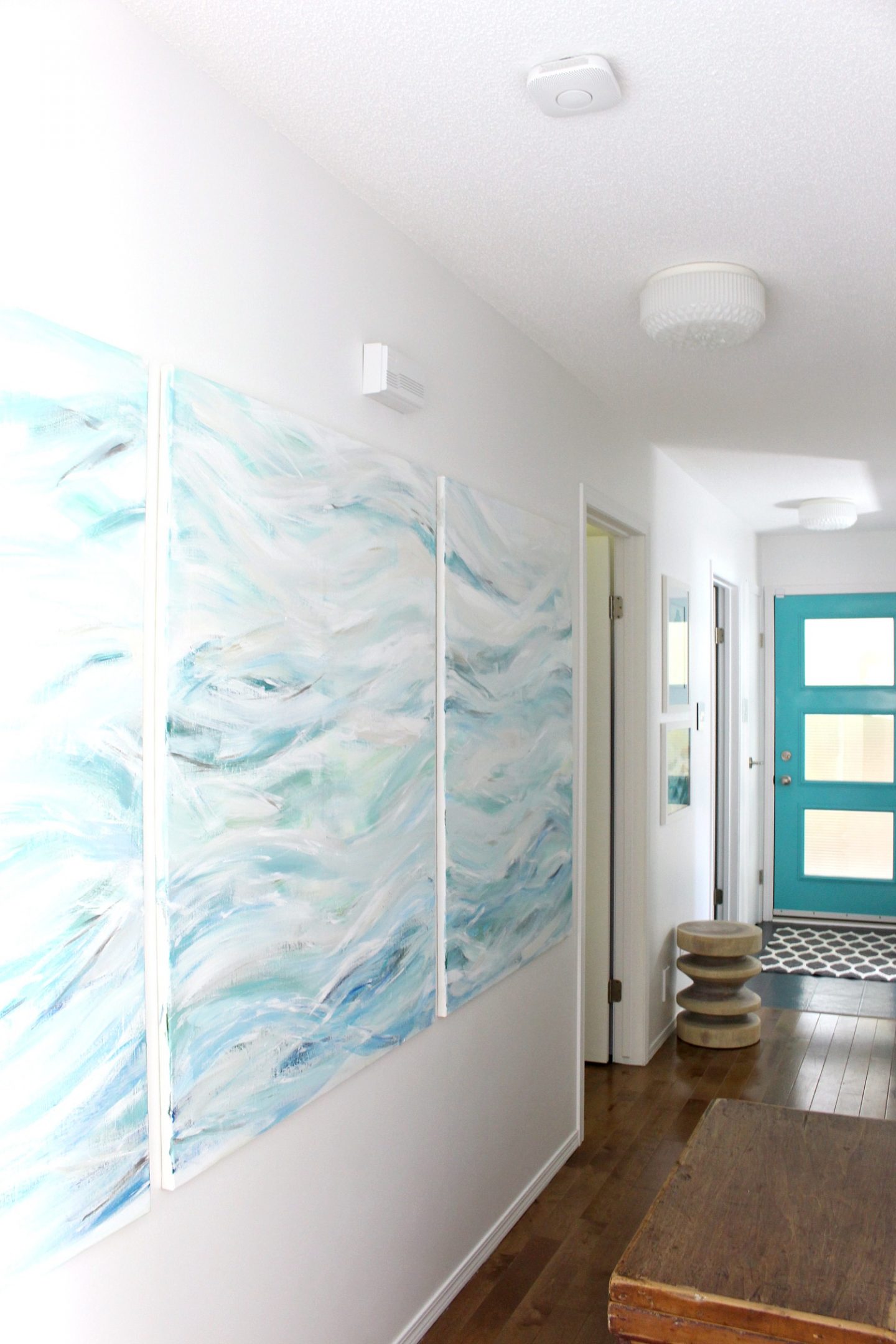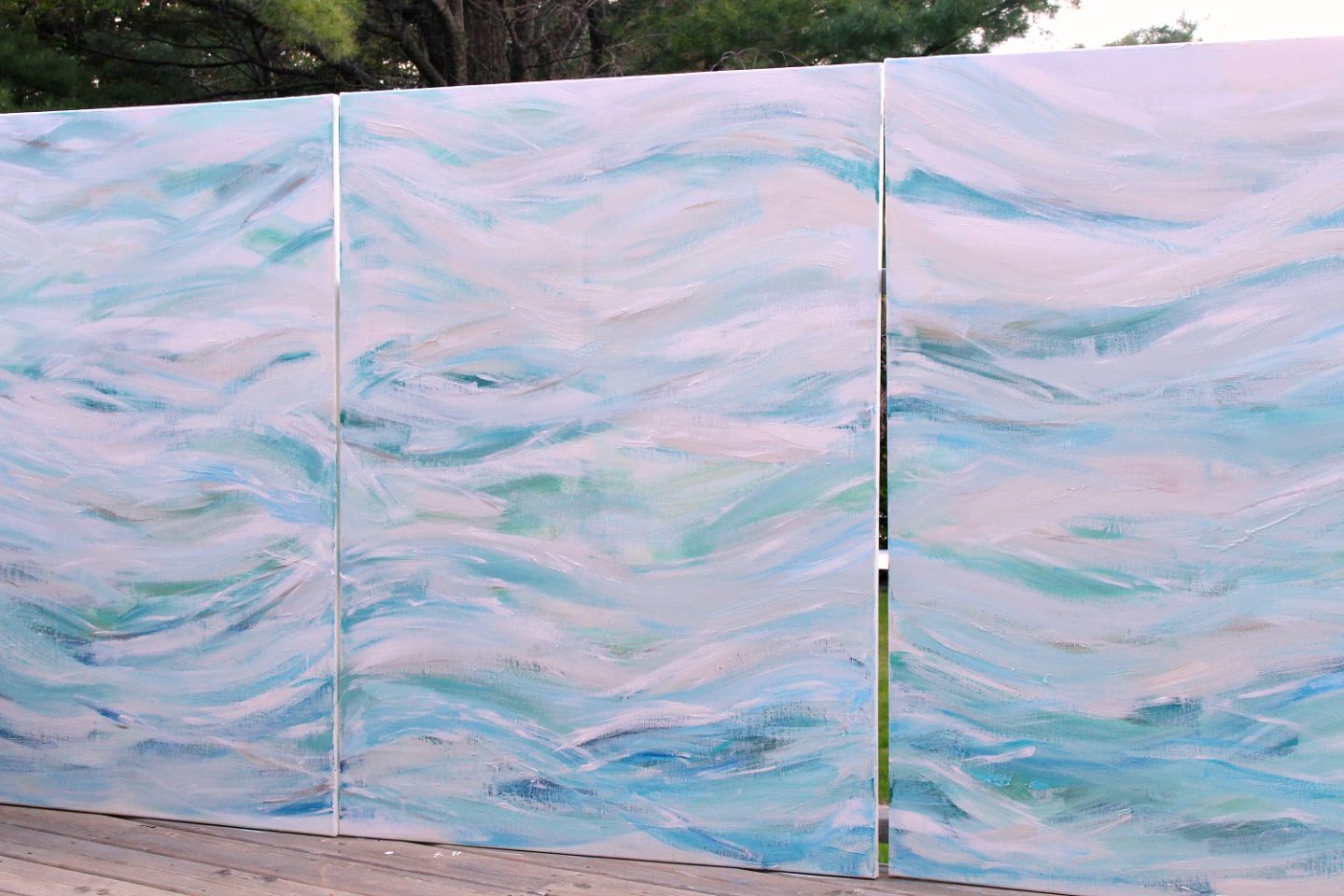 I photographed this drippy little piece, step by step, so you can see how it took shape! P.S. This abstract art tutorial was featured by Domino & In Style!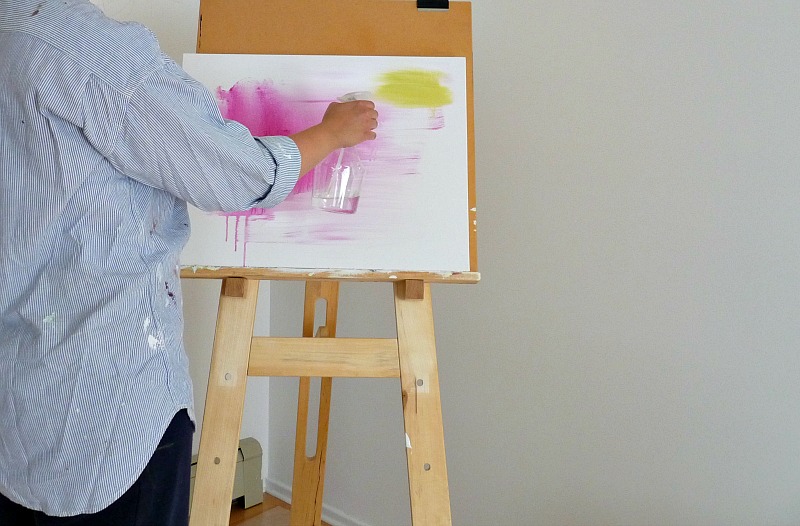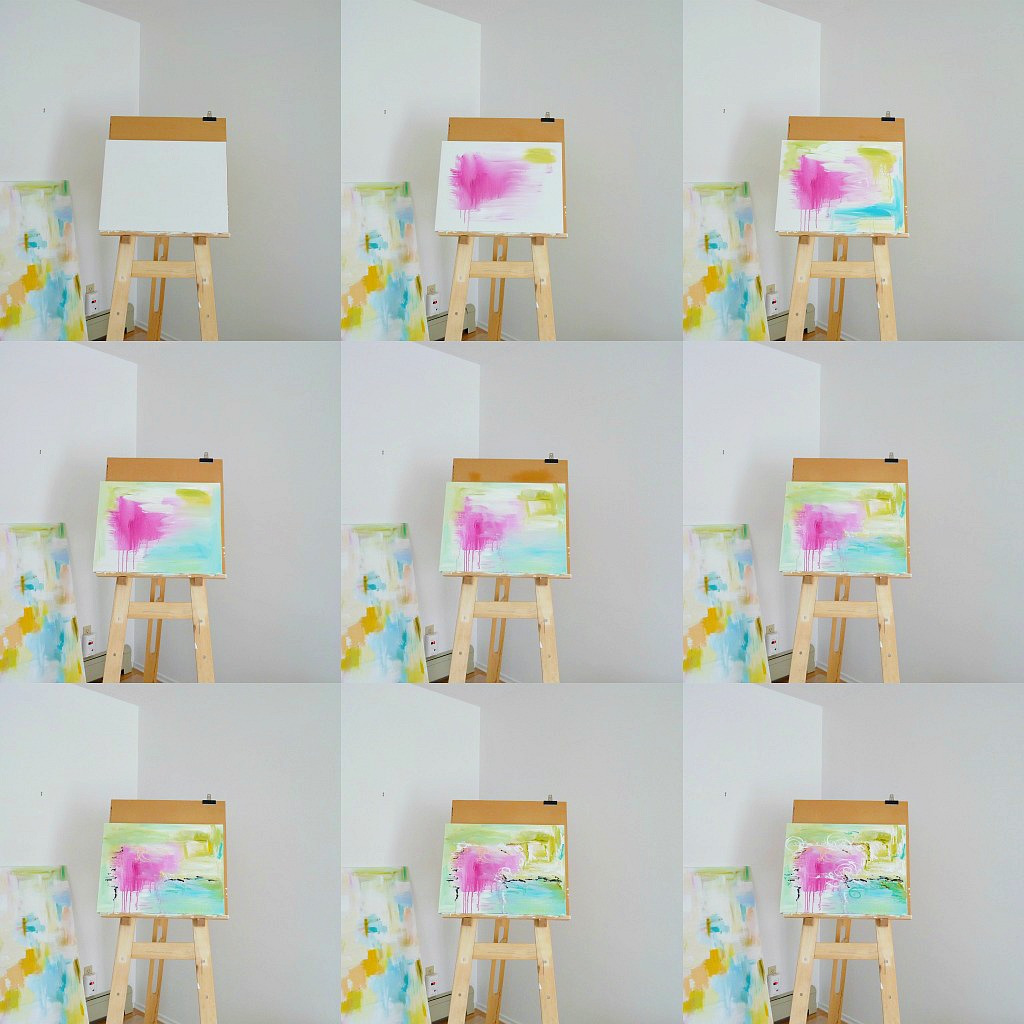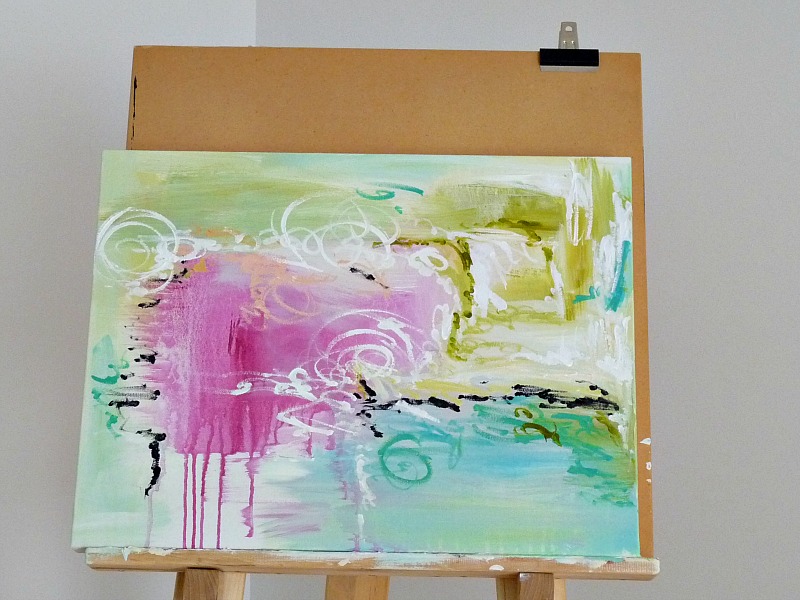 Not confident in your DIY art skills at all? Start with some stenciled artwork and create a massive piece of art in minutes!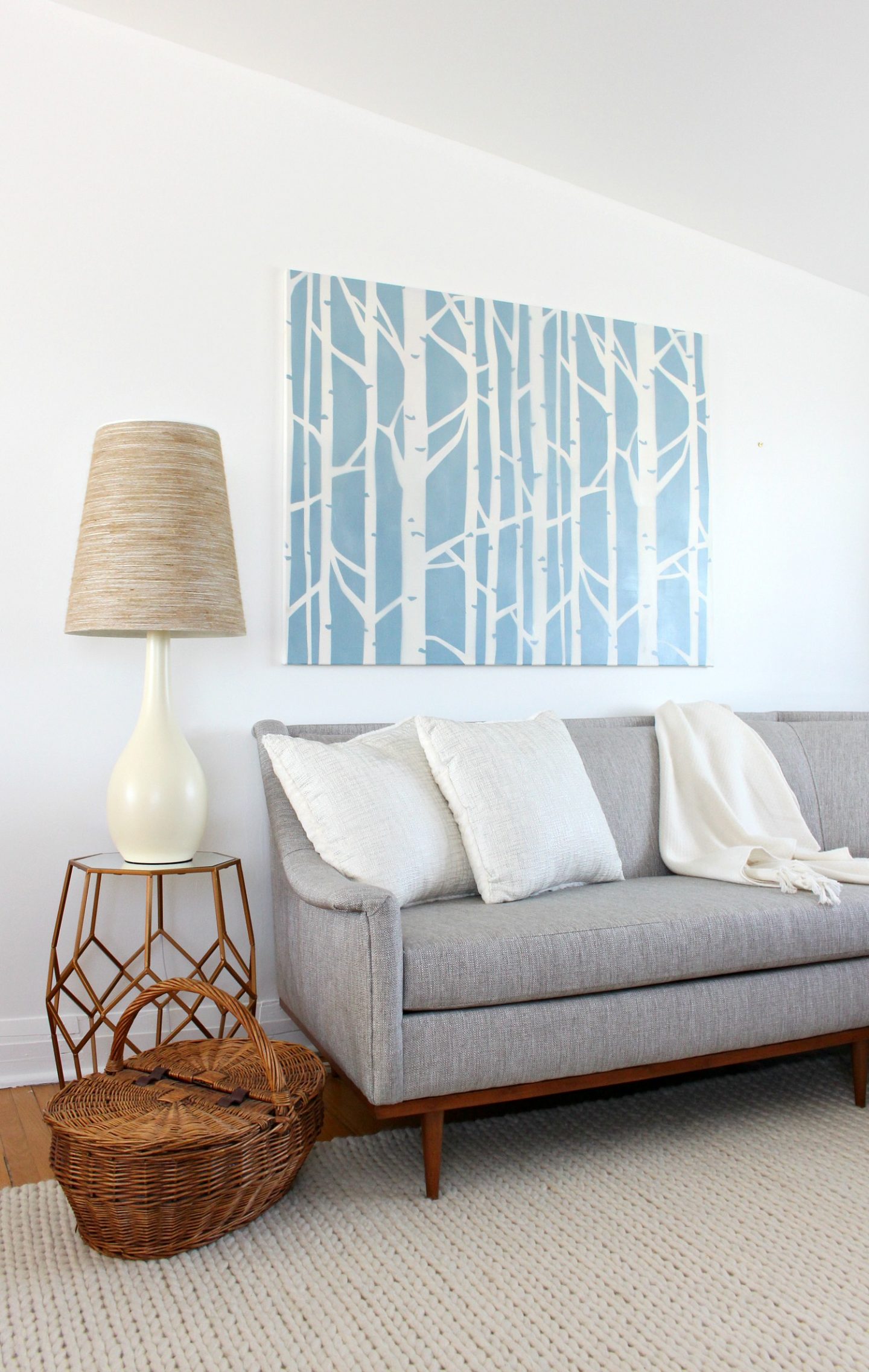 I made this DIY text art, that reads "Sigh," for a guest bath and guest always wondered what it meant, lol…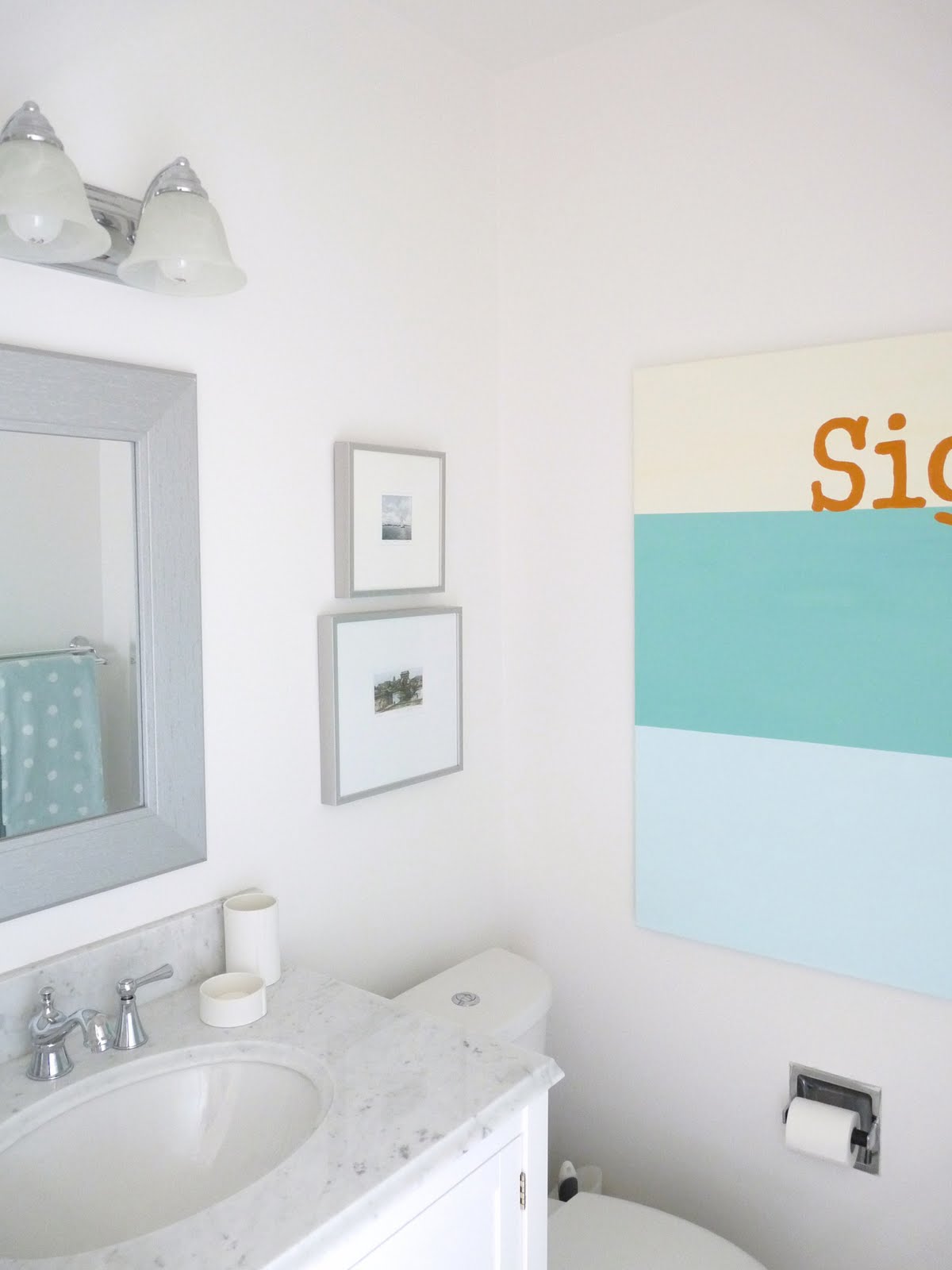 Click here to learn how to stretch a canvas – a helpful idea to save if you buy canvas art rolled and need to supply your own stretcher, or if you're making custom stretchers for your own art to save money.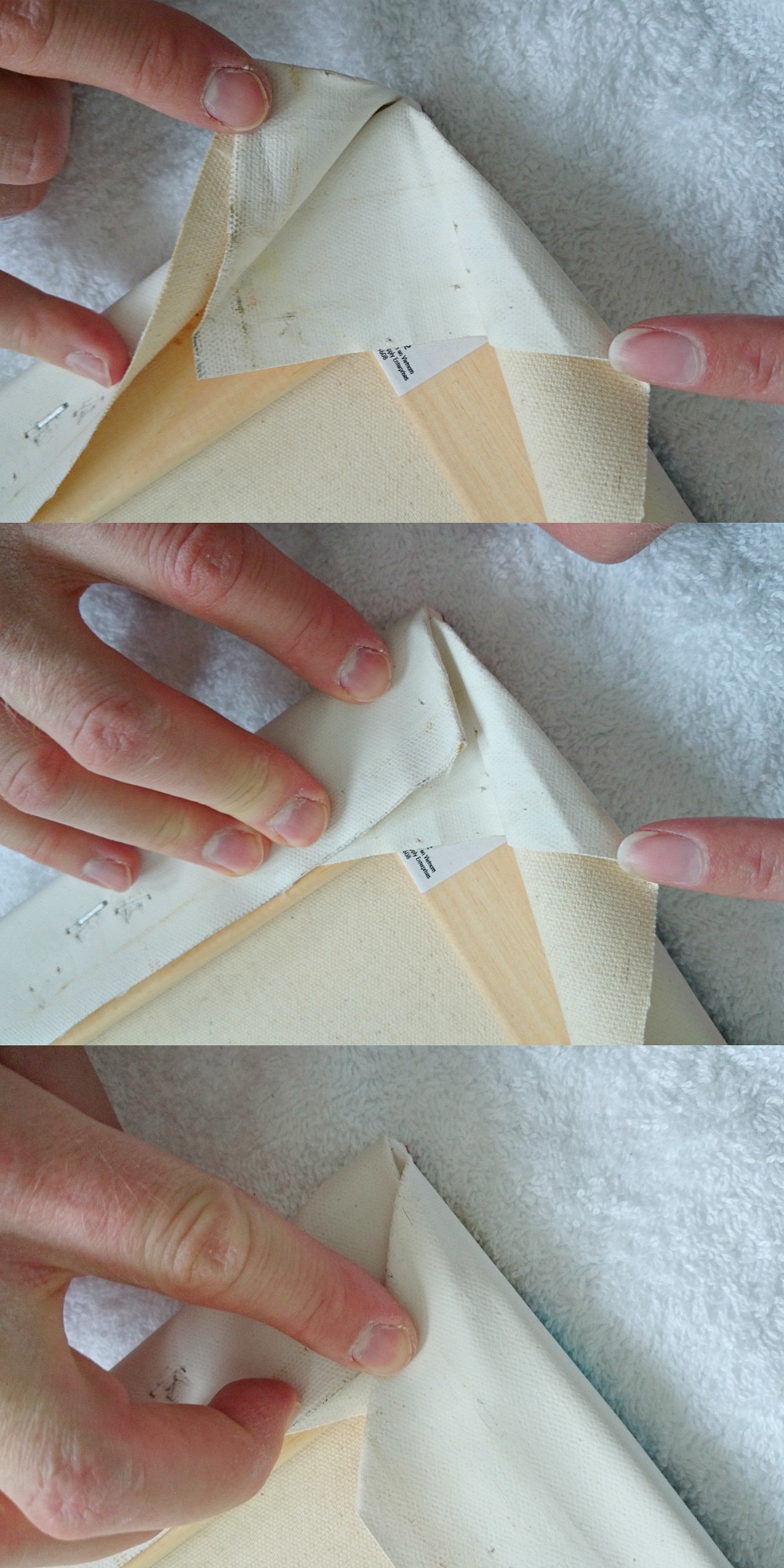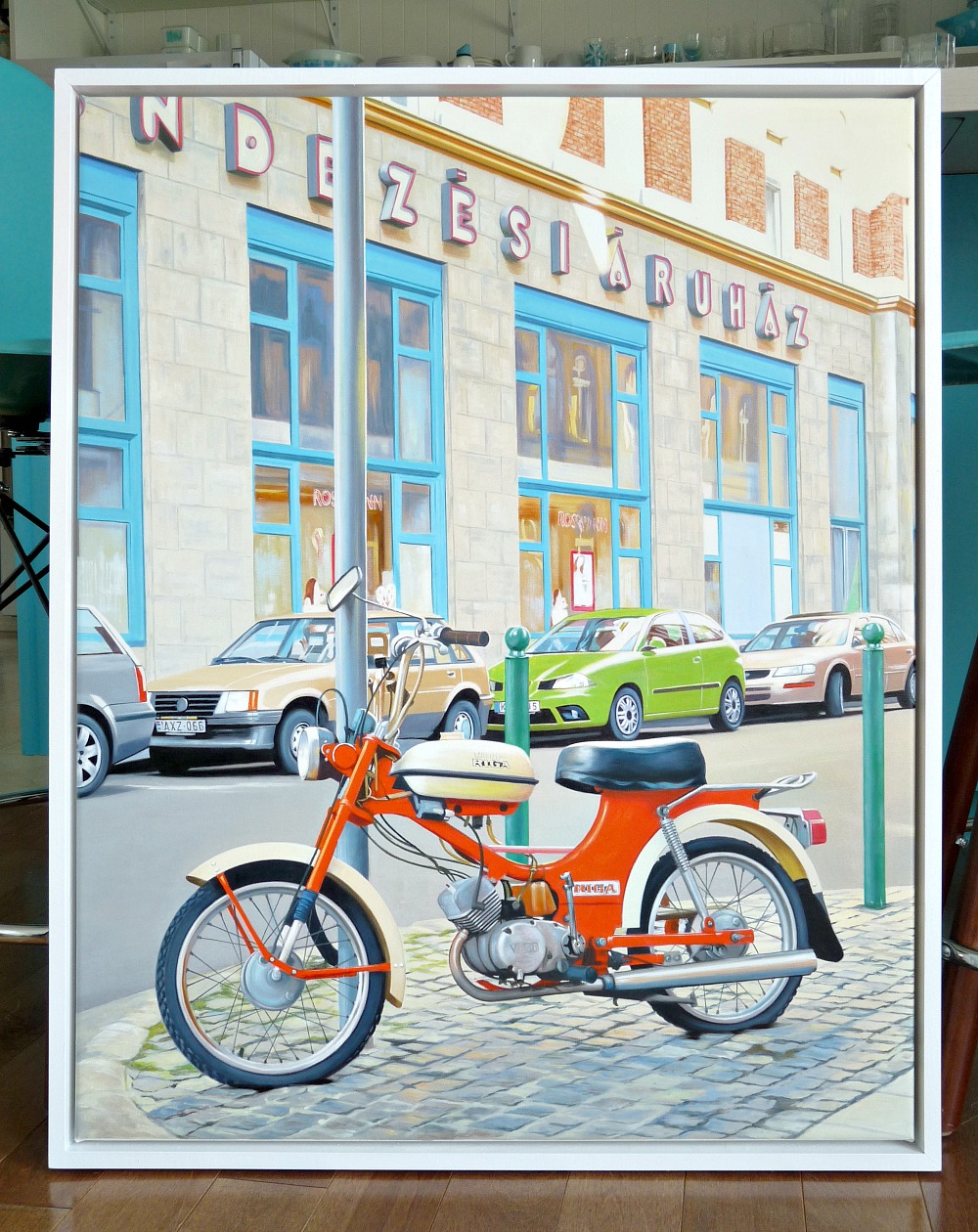 How to Frame Canvas Art
A floating frame is really simple to make and can save you hundreds, while finishing off a piece of DIY art so it looks totally professional. My step by step tutorial shows you how to make this style of frame:
For an even easier frame, just affix some wood strips right into the stretcher frame and – boom – framed canvas art for very little money. See the how-to right here.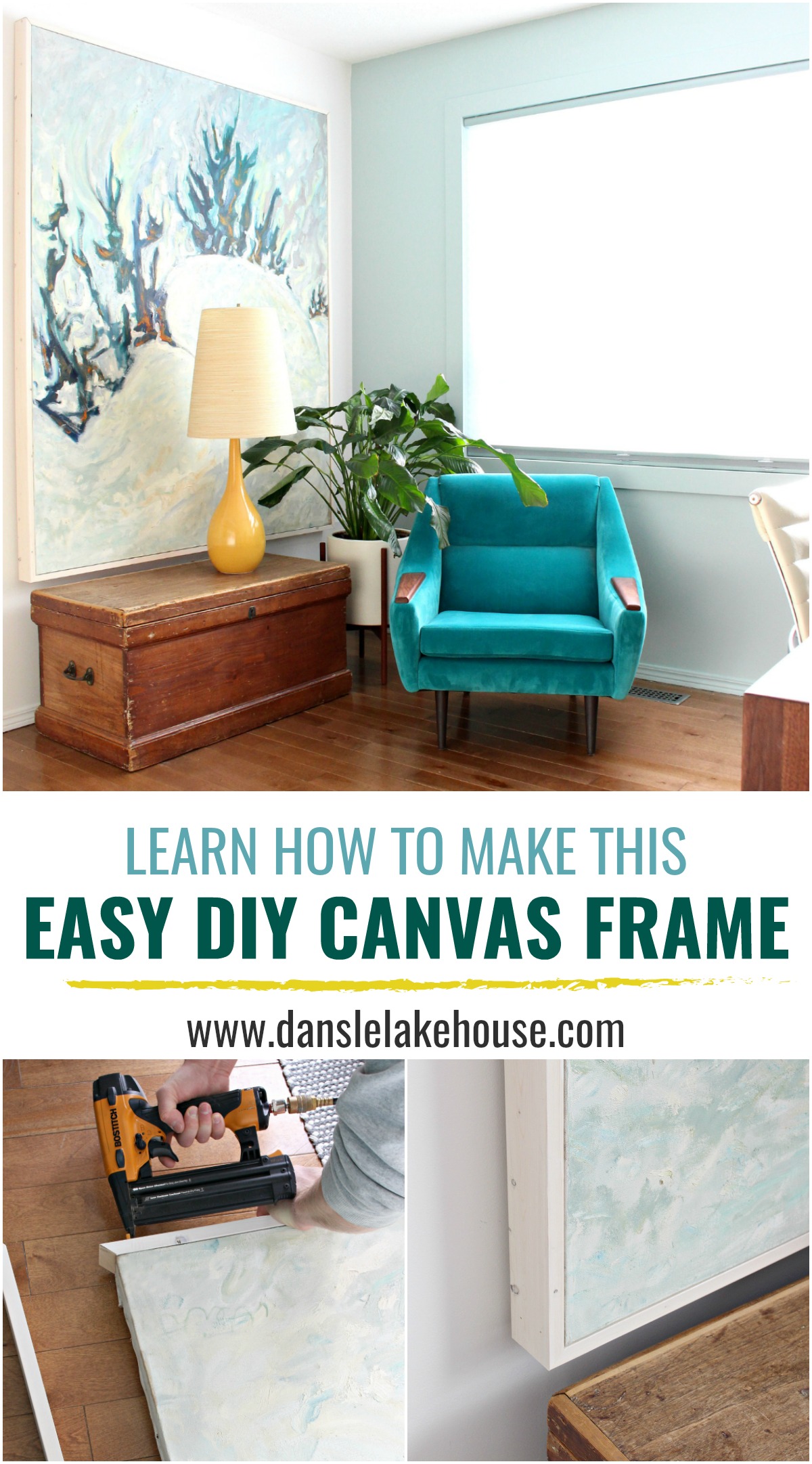 DIY Frame to Fix a Warped Canvas:
Sometimes canvas stretchers get warped, so we used a DIY frame to straighten it by screwing it to the wall. Then painted over the screws. The added bonus was that this artwork never budged and sat really flush against the wall.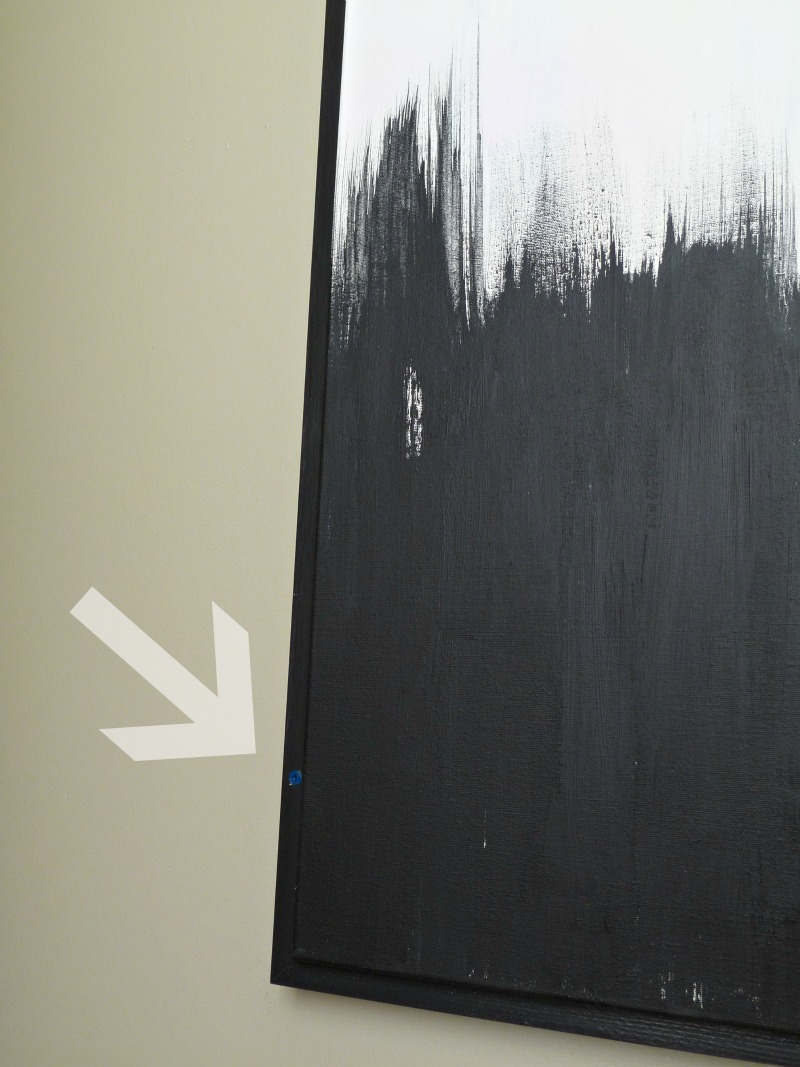 I think the right frame makes or breaks a piece of art, so I'm particularly proud of the new frame I made for this vintage painting. The wood burned finish was so satisfying to make, and resulted in a really cool piece: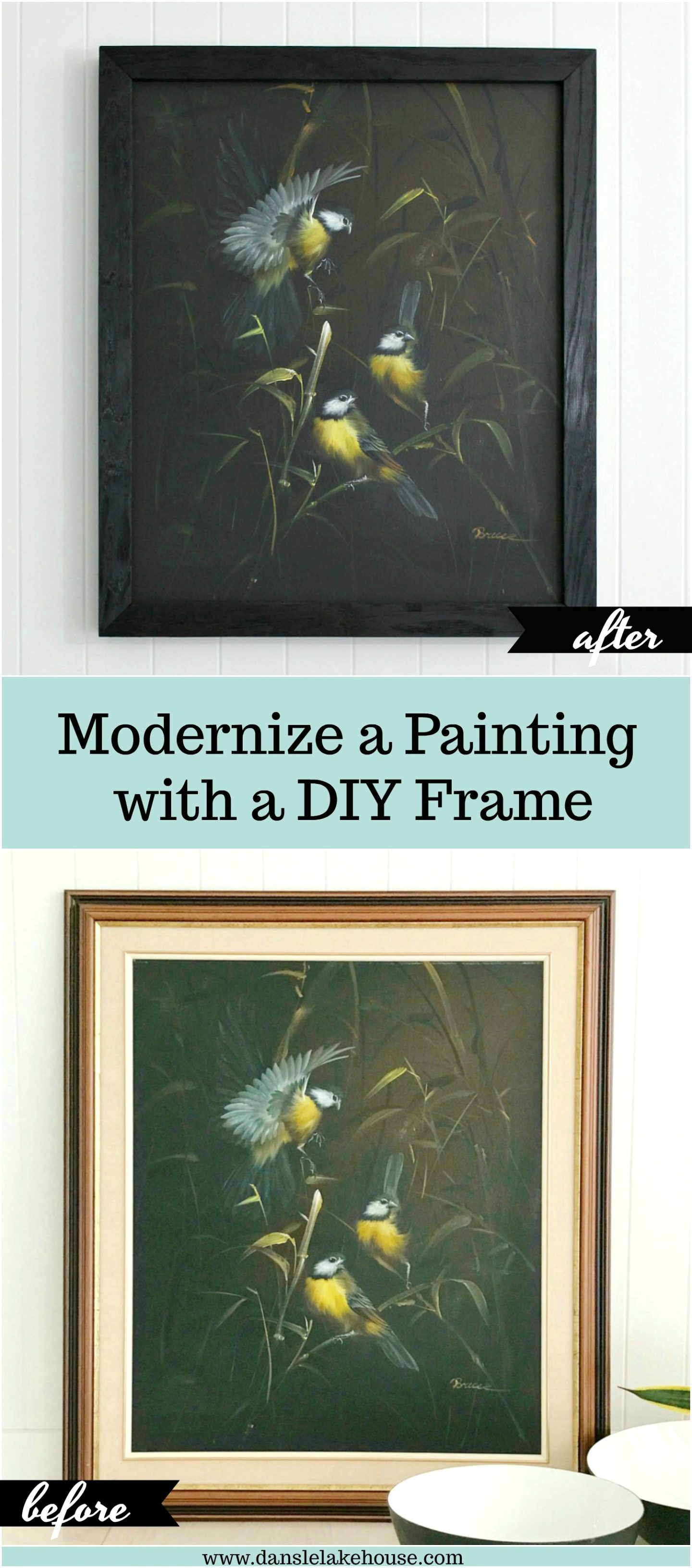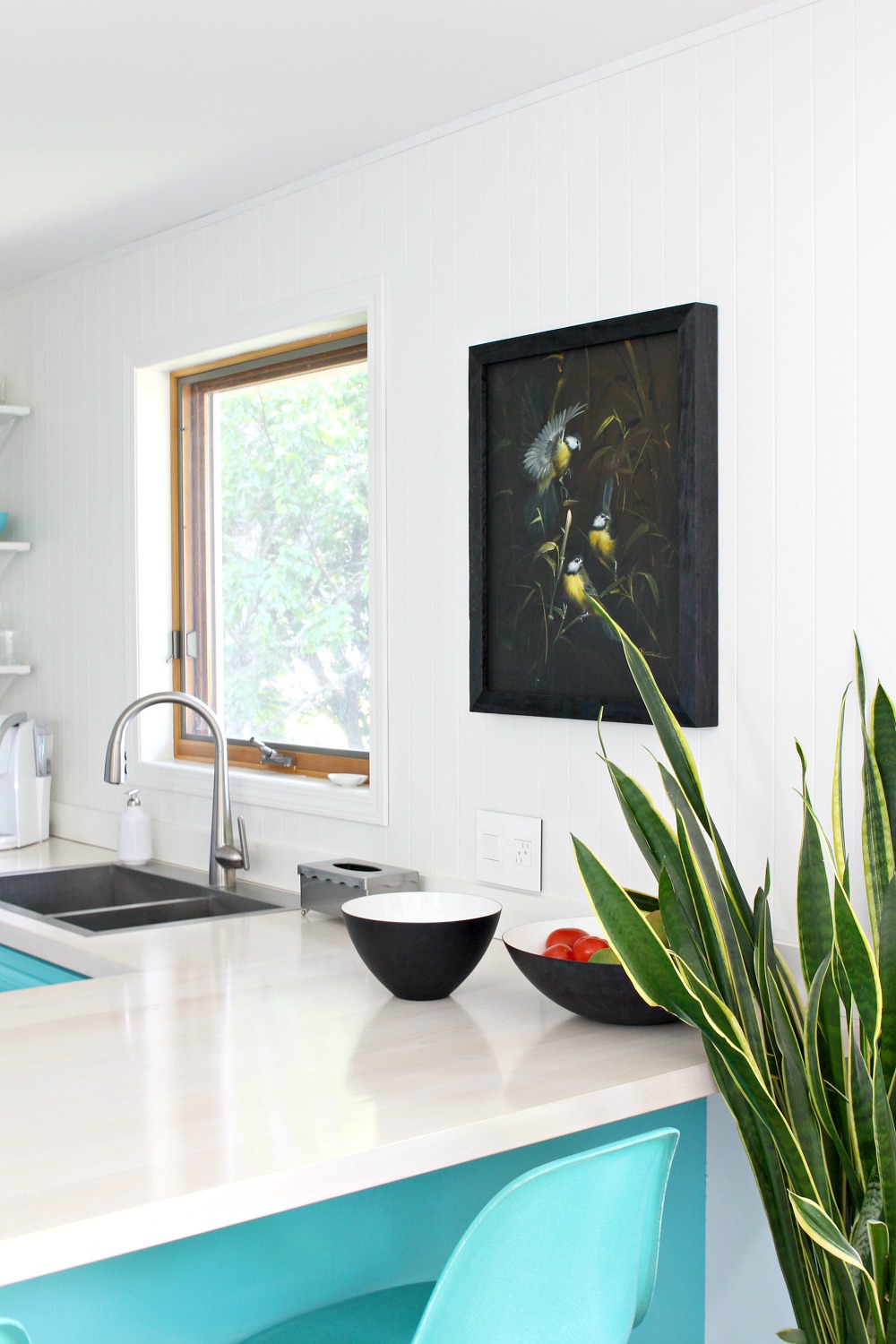 Upcycled Art Ideas
My framed agate art is still one of my favorite DIY art projects. These were coasters I purchased from a home goods store for $20, but you can find so many gorgeous agate slices on Etsy. Get creative with larger geodes, pebbles, vintage toys – anything looks chic in a white frame!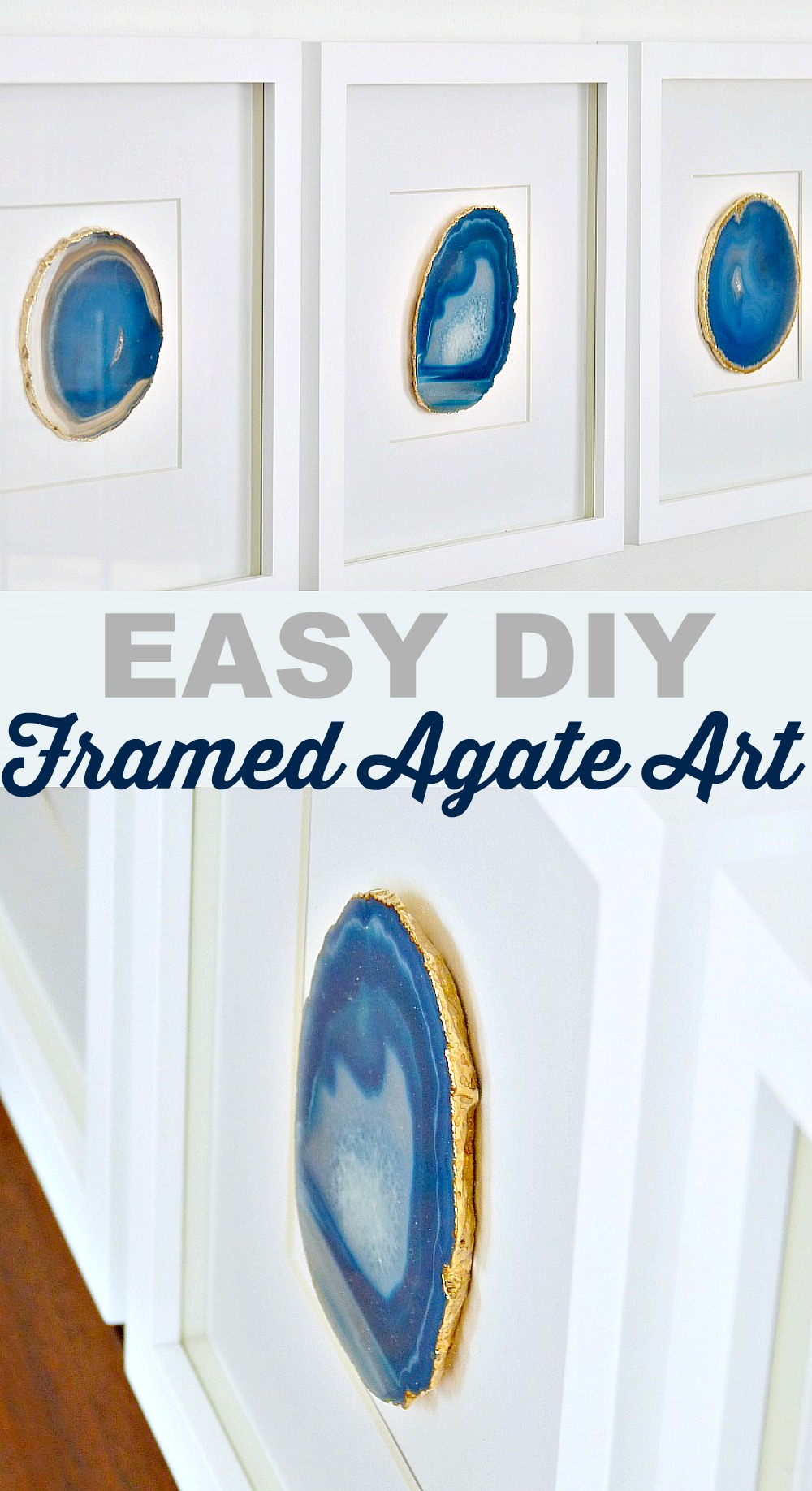 I really want to make more of these driftwood wall hangings. I sold a few in the Etsy shop but they're a bit time consuming so I didn't make any more after that. I'd like to make a creamy neutral one for some texture, but less contrast, against my white walls.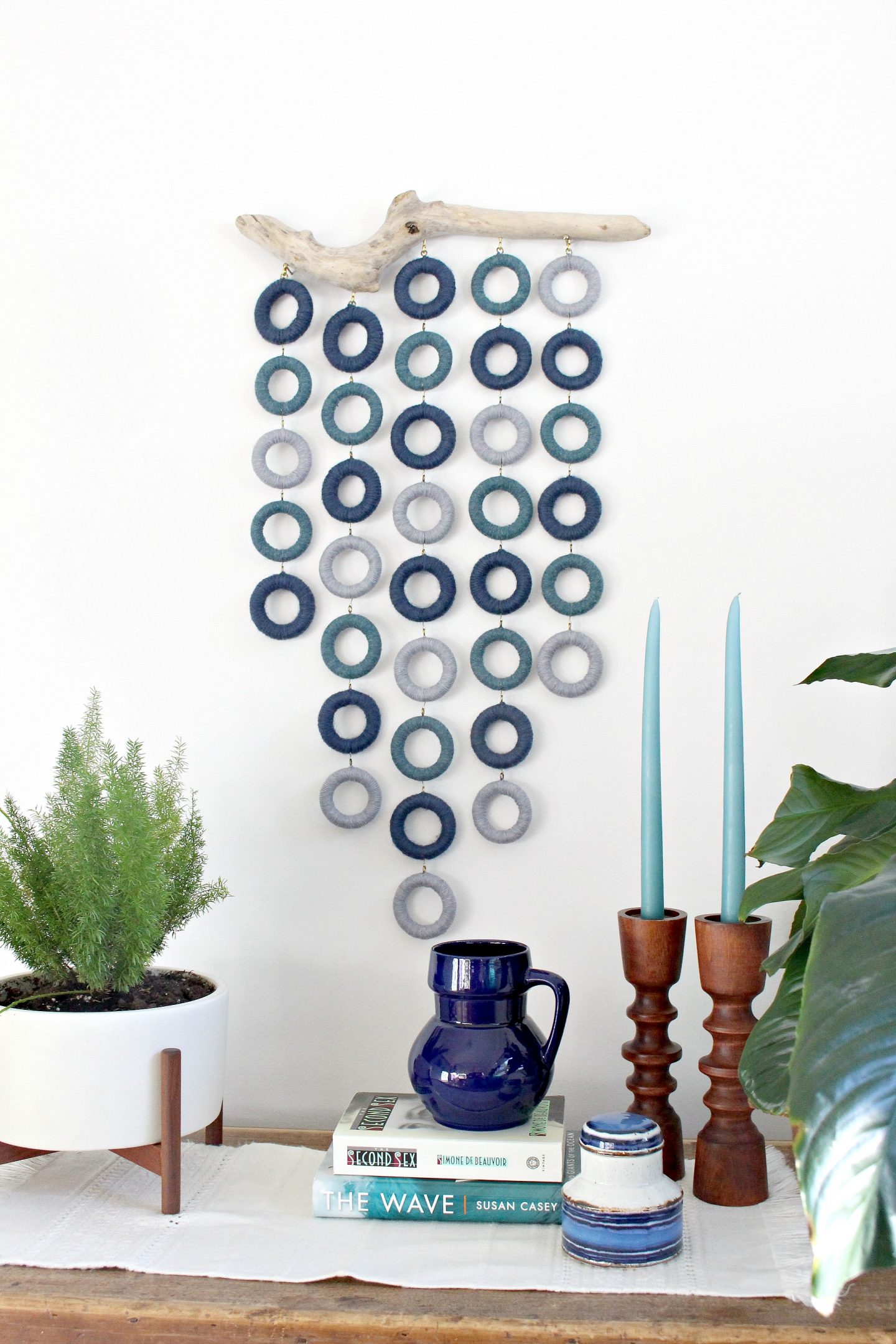 Antiqued and Stenciled Mirror:
After I antiqued an old mirror ripped out from a bathroom reno, I stenciled it and made a frame, creating a really interesting and one of a kind piece of art, featuring a Hungarian poem.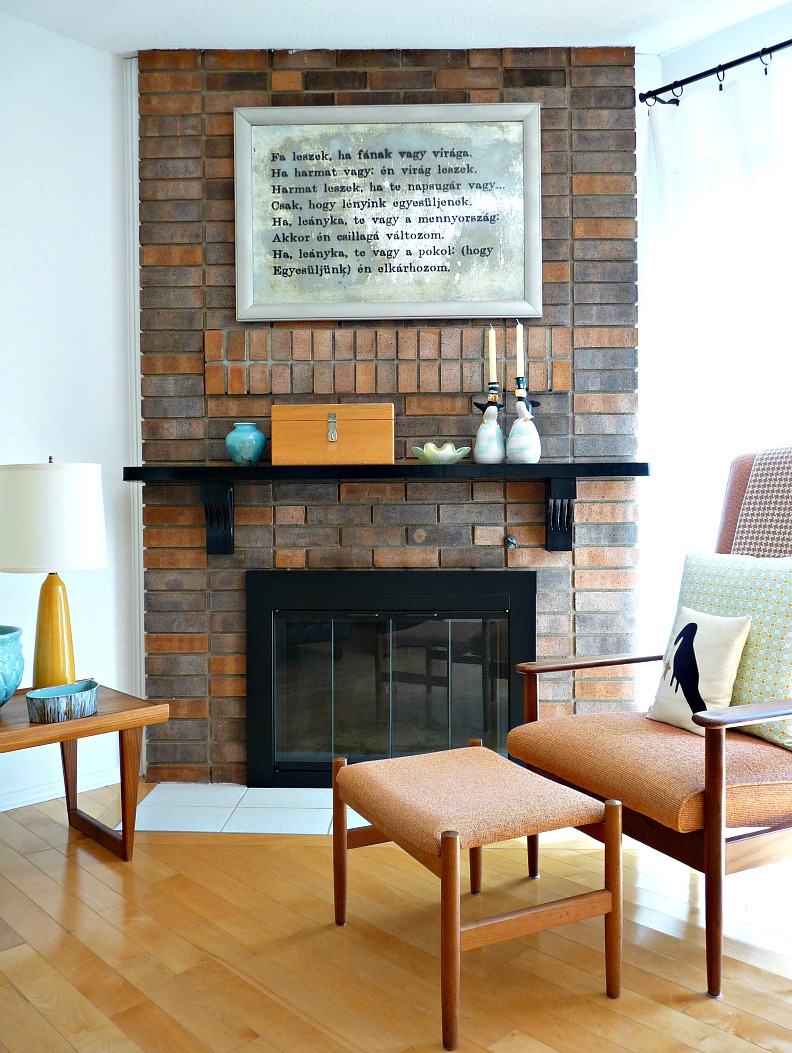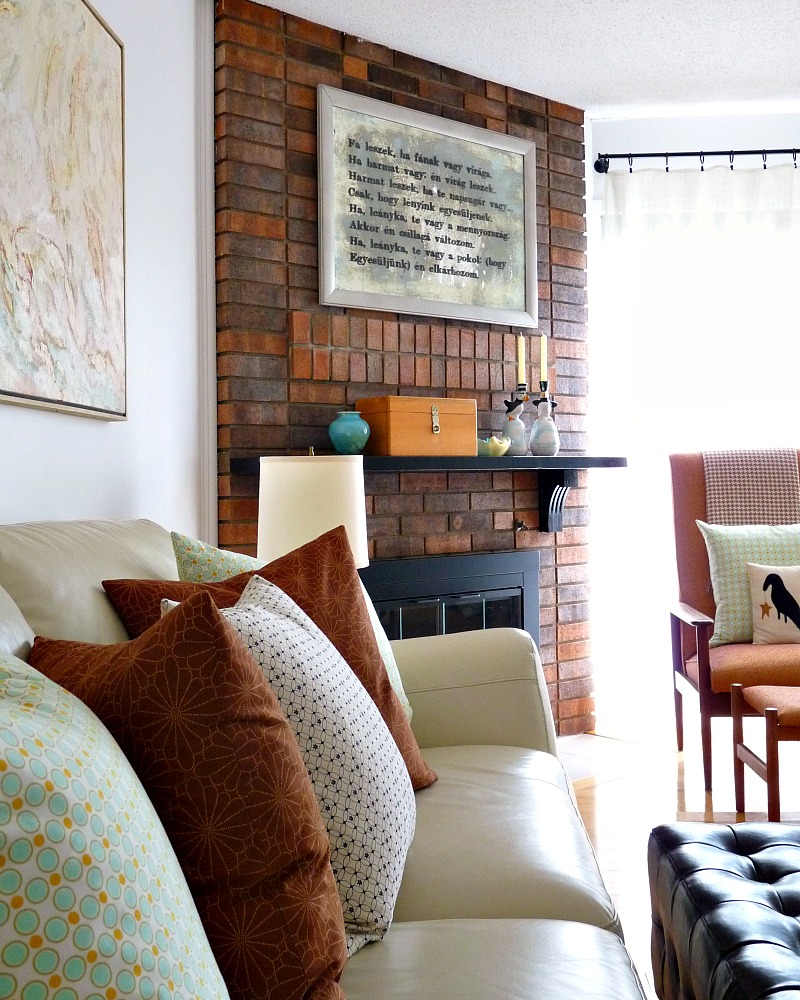 I turned a pair of vintage bakelite brooches into interetsing art with some leftover fabric, batting and thrifted frames painted pale aqua.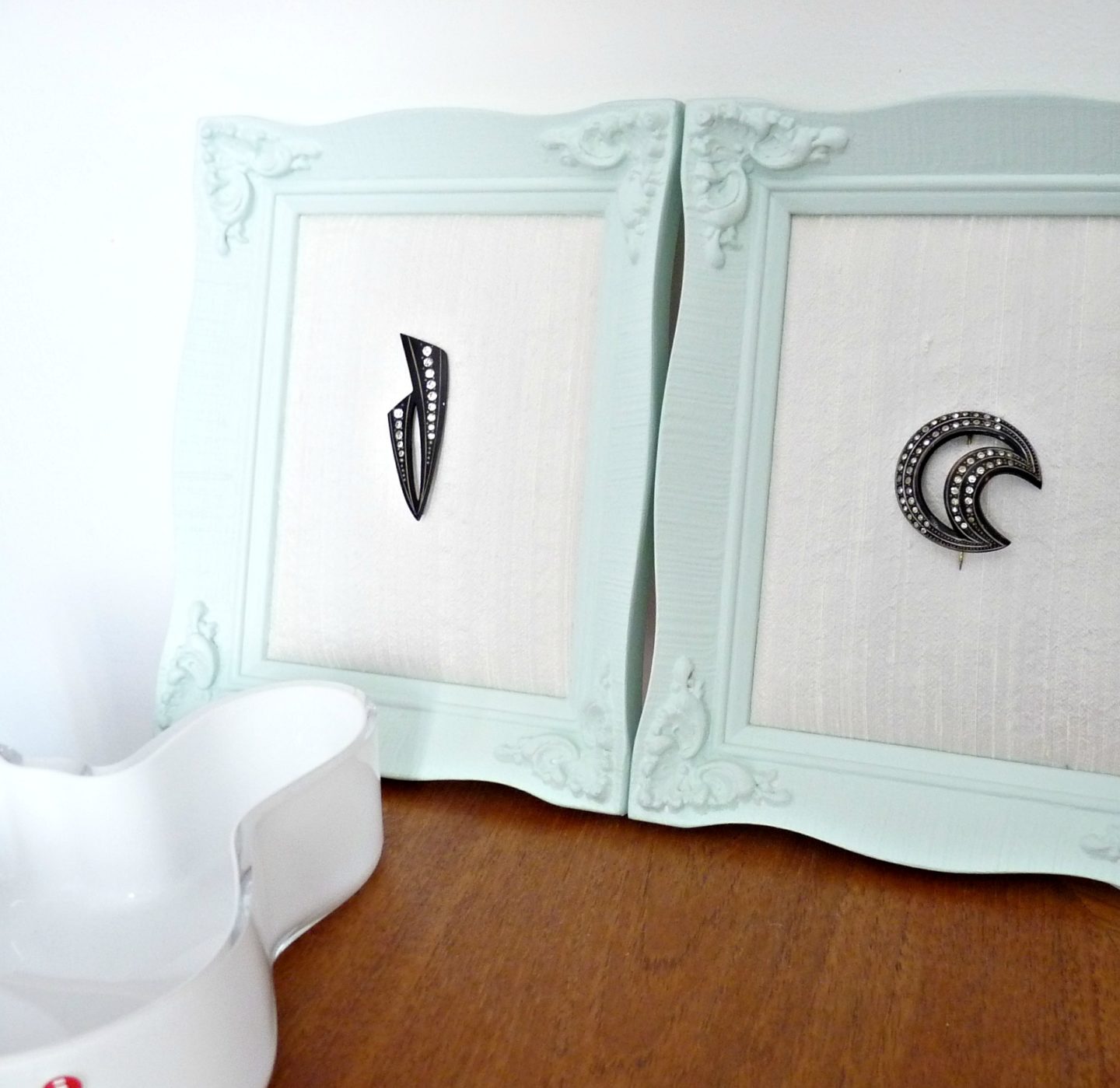 Miscellaneous Art Ideas
I wasn't sure how to categorize these ideas, so enjoy this miscellaneous category of DIY art ideas.
Needle felting is good stress relief because you get the stab the wool again and again. I got so hooked, I made three colorful little abstracts – and a bunch of other little pieces! I've been planning a new and modern needle felted piece of art so stay tuned….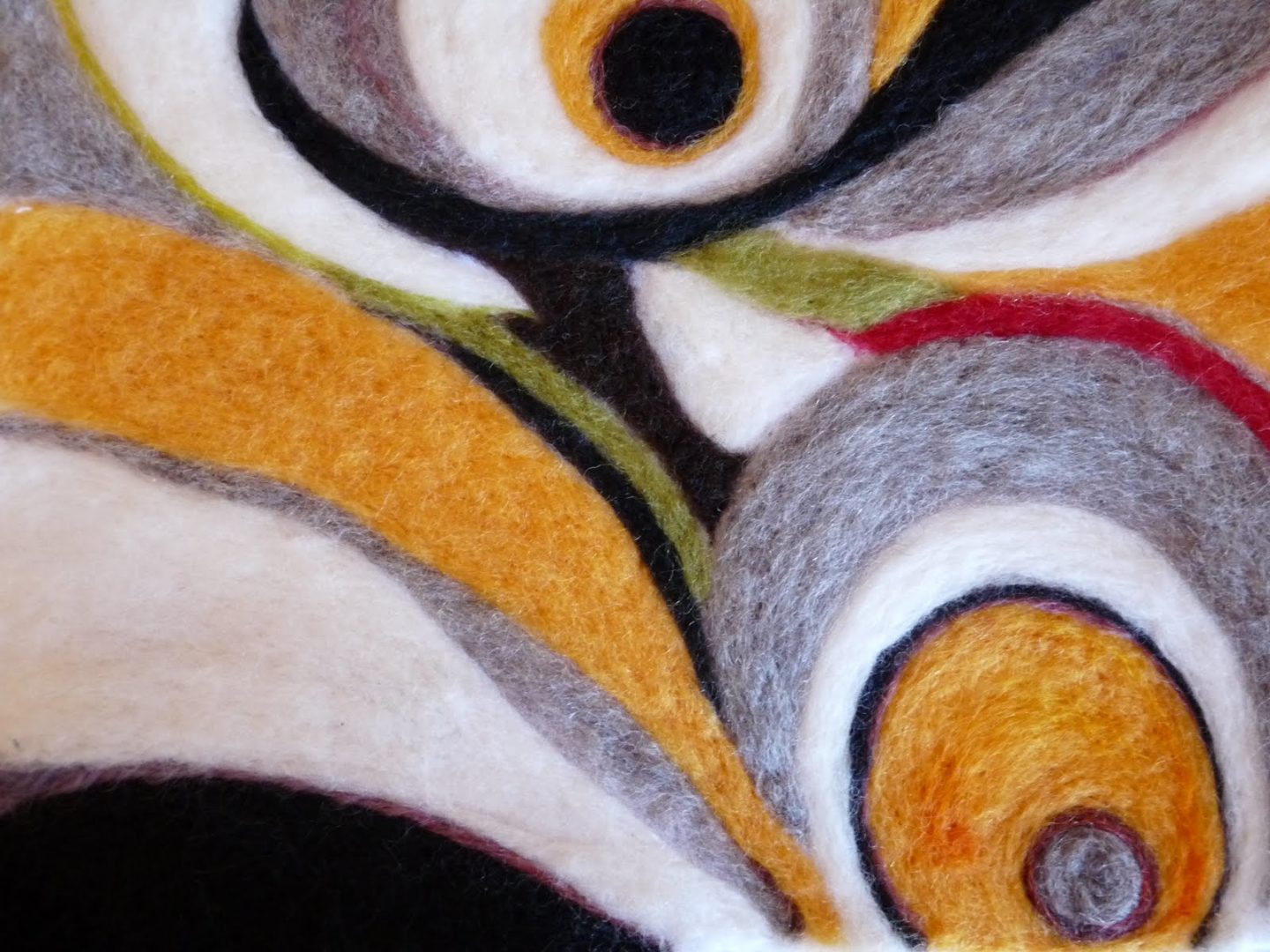 DIY alcohol ink art is so relaxing and fun to make – and the supplies are tiny (little bottles of alcohol ink and a pack of yupo paper) so you can store this anywhere. Canvas art requires canvases and big tubes of paint, which can take up so much space.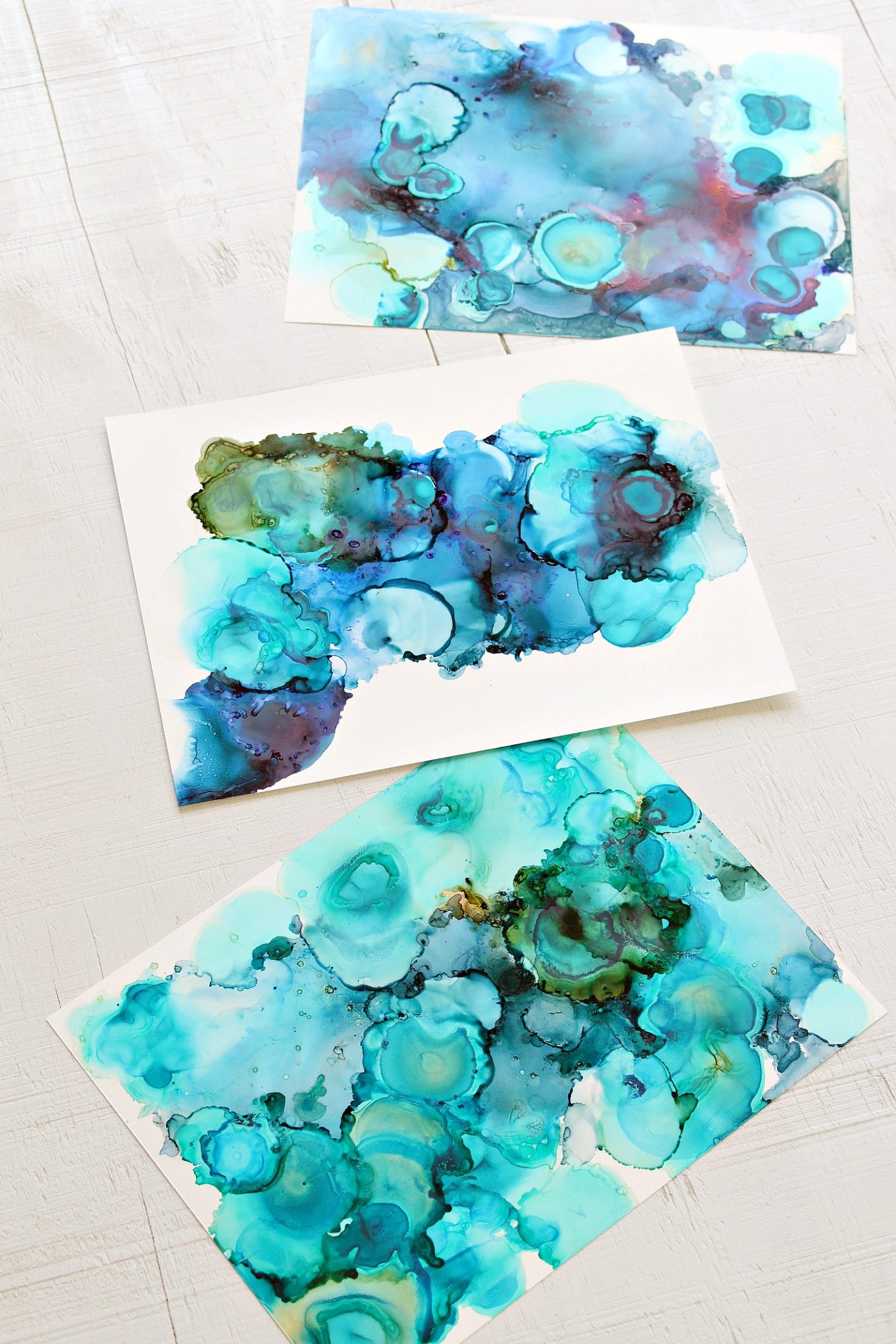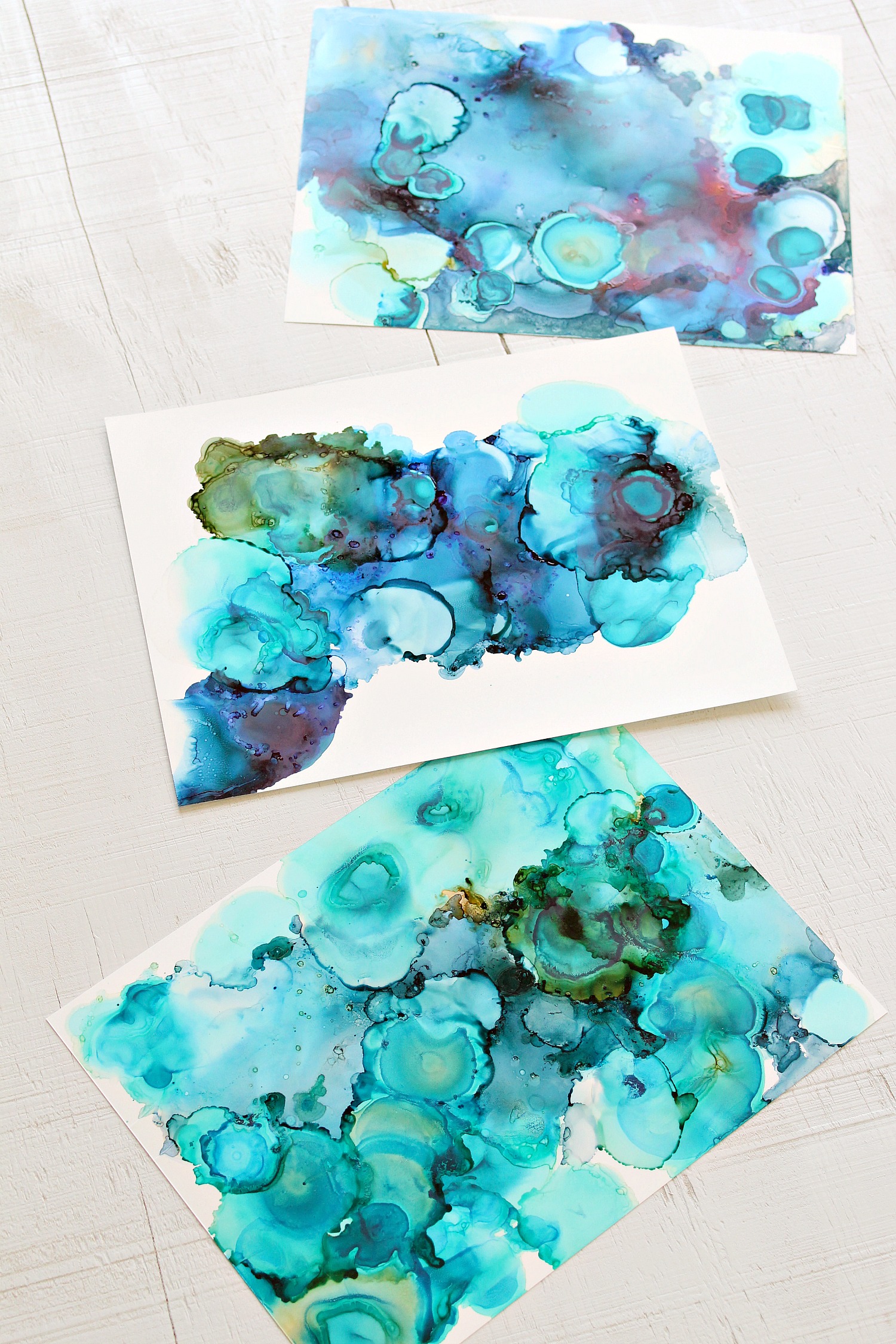 This sculptural clay art was easy to make (the secret is using a cookie cutter) and turned out so fun and beachy.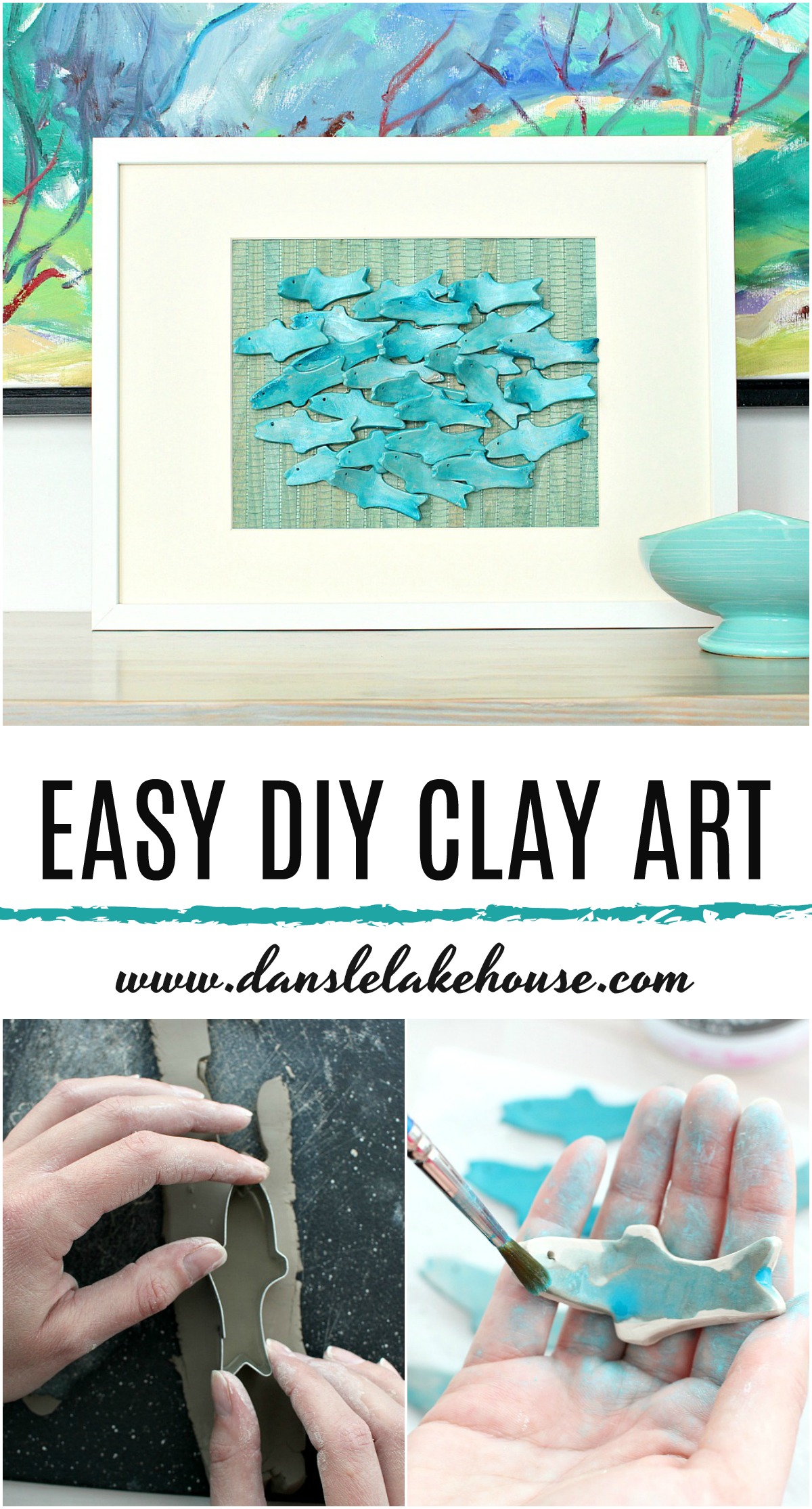 I hope you liked this round up of easy DIY art project tutorials and different ways to frame your masterpiece. Check out more crafty home decor ideas right here!