The eggs in my fridge come out of the chickens ready for Easter, sporting a pretty pale aqua shade lol, but for everyone staring at a carton of plain white eggs, I decided to dye Easter eggs with blueberries and show you how to make naturally dyed Easter eggs! This experiment was partly motivated by some sour as heck blueberries I bought and could not bring myself to eat.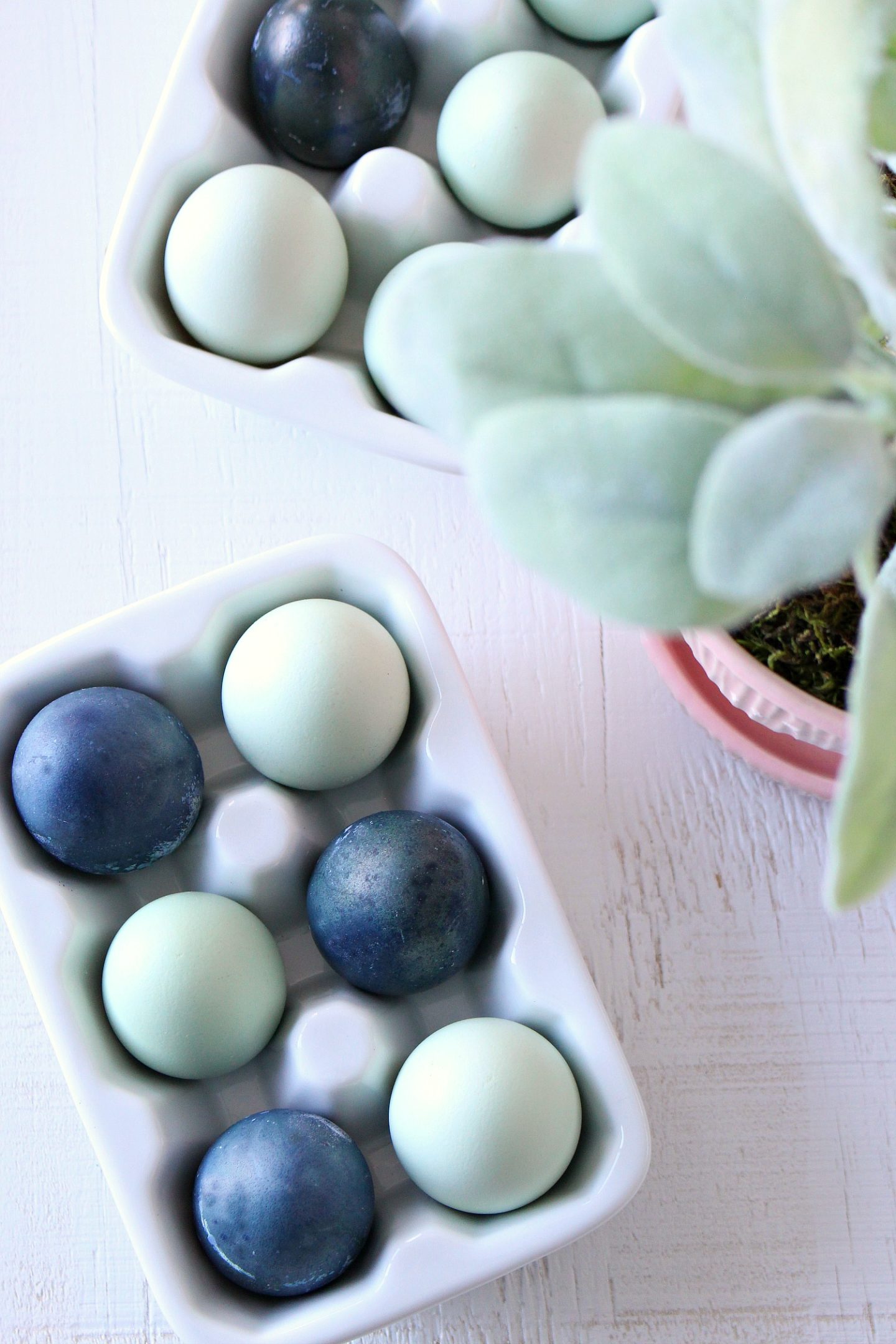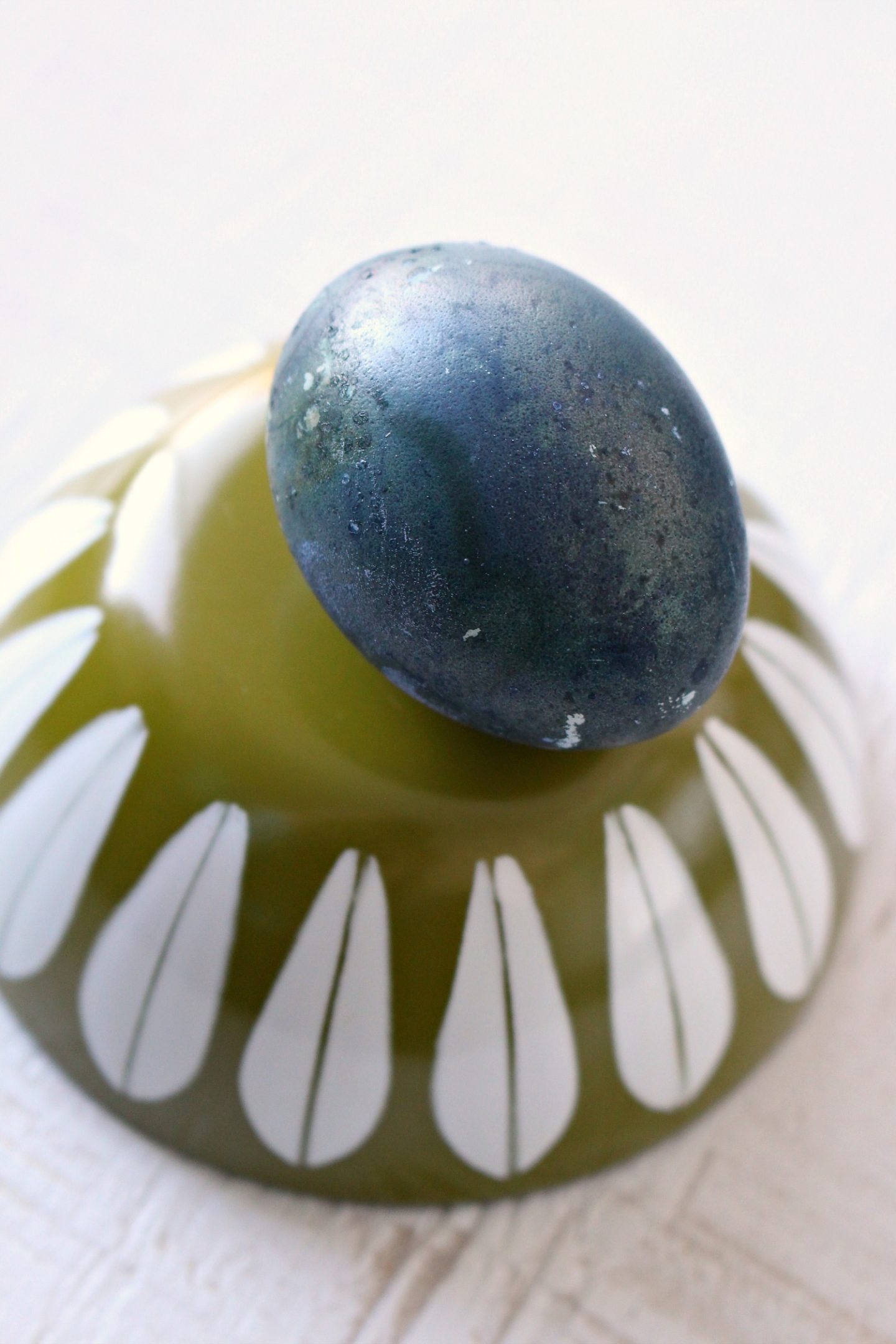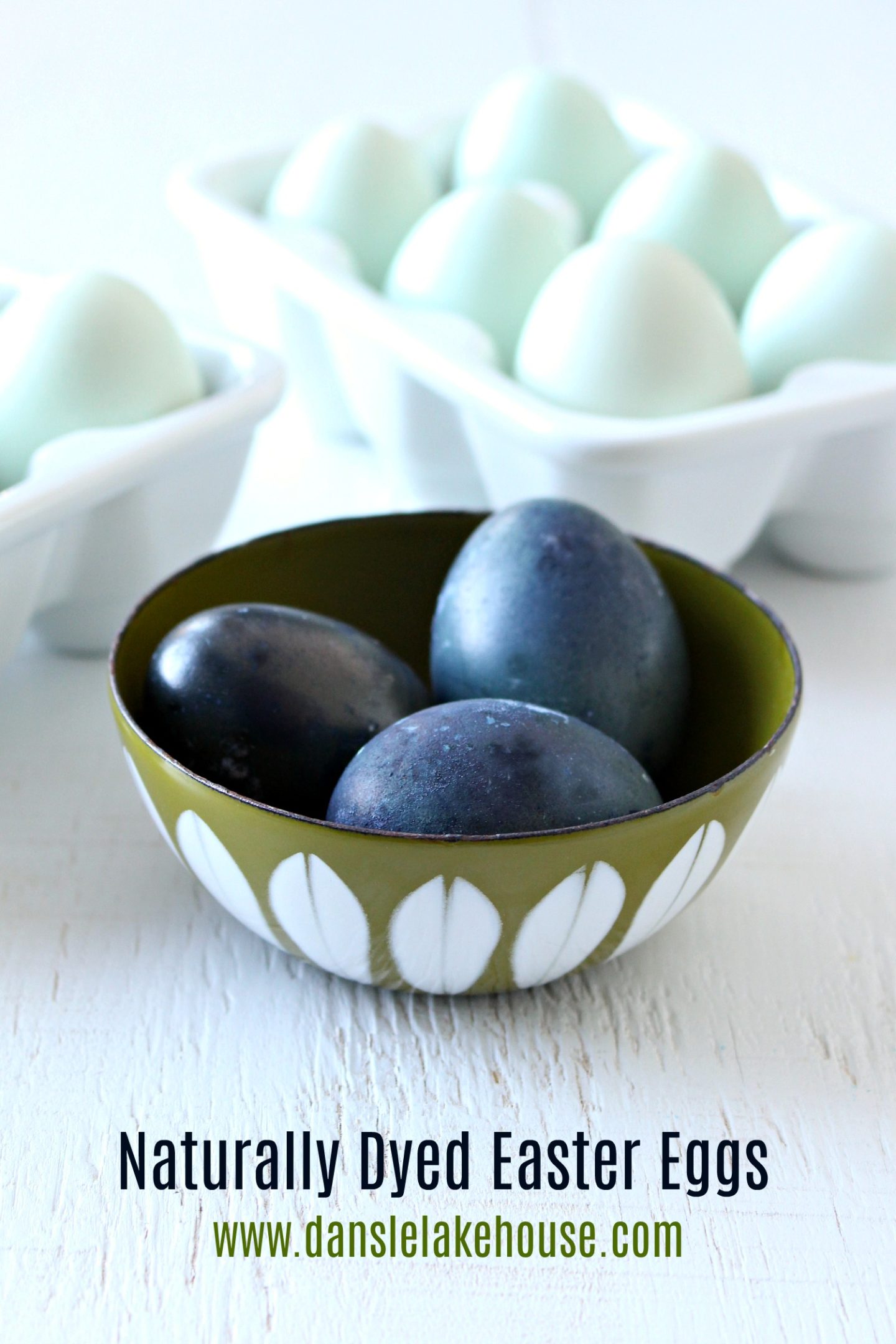 Supplies:
1.5 cups blueberries
2 cup water
pot
bowl (with pouring spout)
1 tbsp vinegar
mason jar (or other container)
fine strainer
hard boiled eggs
I dyed my pale blue eggs but I'm confident white eggs will dye very similarly – I also dyed a light brown egg, with interesting results! So here's the before…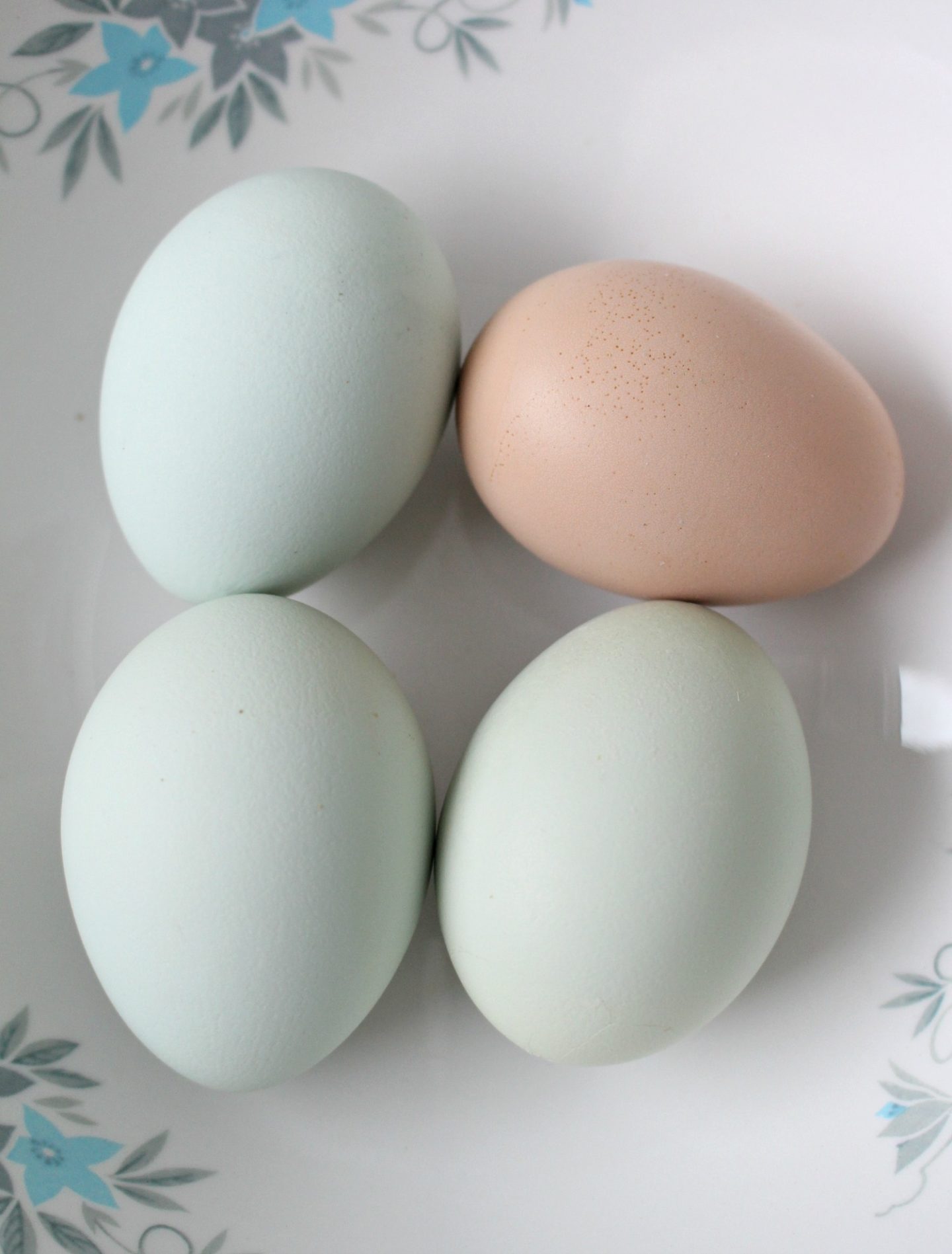 How to Dye Easter Eggs with Blueberries:
I poured the water and blueberries into my pot and let the mix come to a boil before letting it simmer for 15 minutes.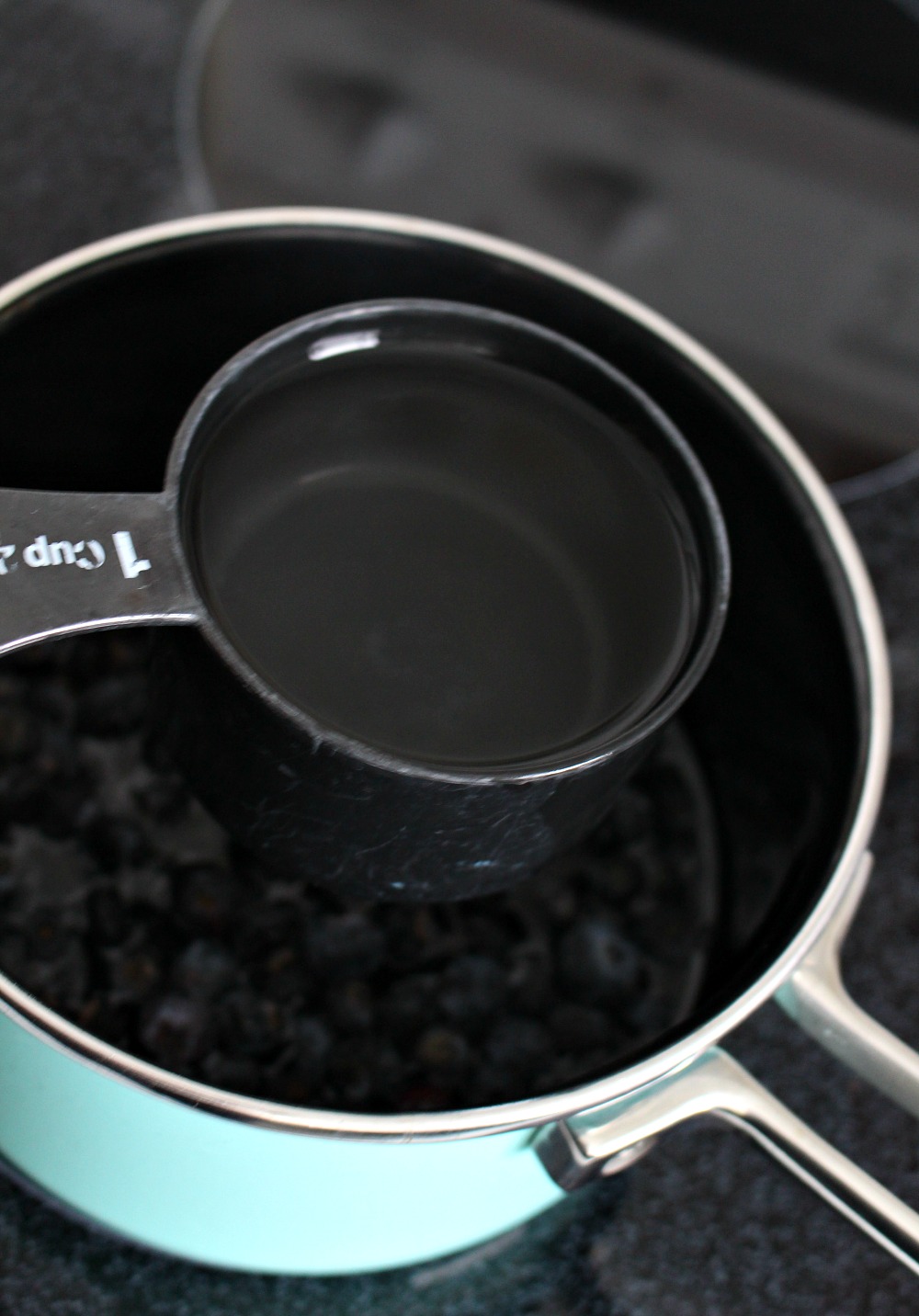 I then poured the mix through a strainer, and into a bowl, to capture the blue liquid. Straining is an important step and the finer the strainer, the more blueberry bits it captures. The more bits that are removed from the dye bath, the more evenly dyed the eggs will be. The bits that remain settle on to the eggs and so the dye doesn't color that part, which creates a speckled finish.
When I was done straining, I poured the liquid into my mason jar and added the vinegar. I stirred it quickly and then I gently plopped in my hard boiled eggs. I closed the lid and stashed the jar in the fridge for 24 hours.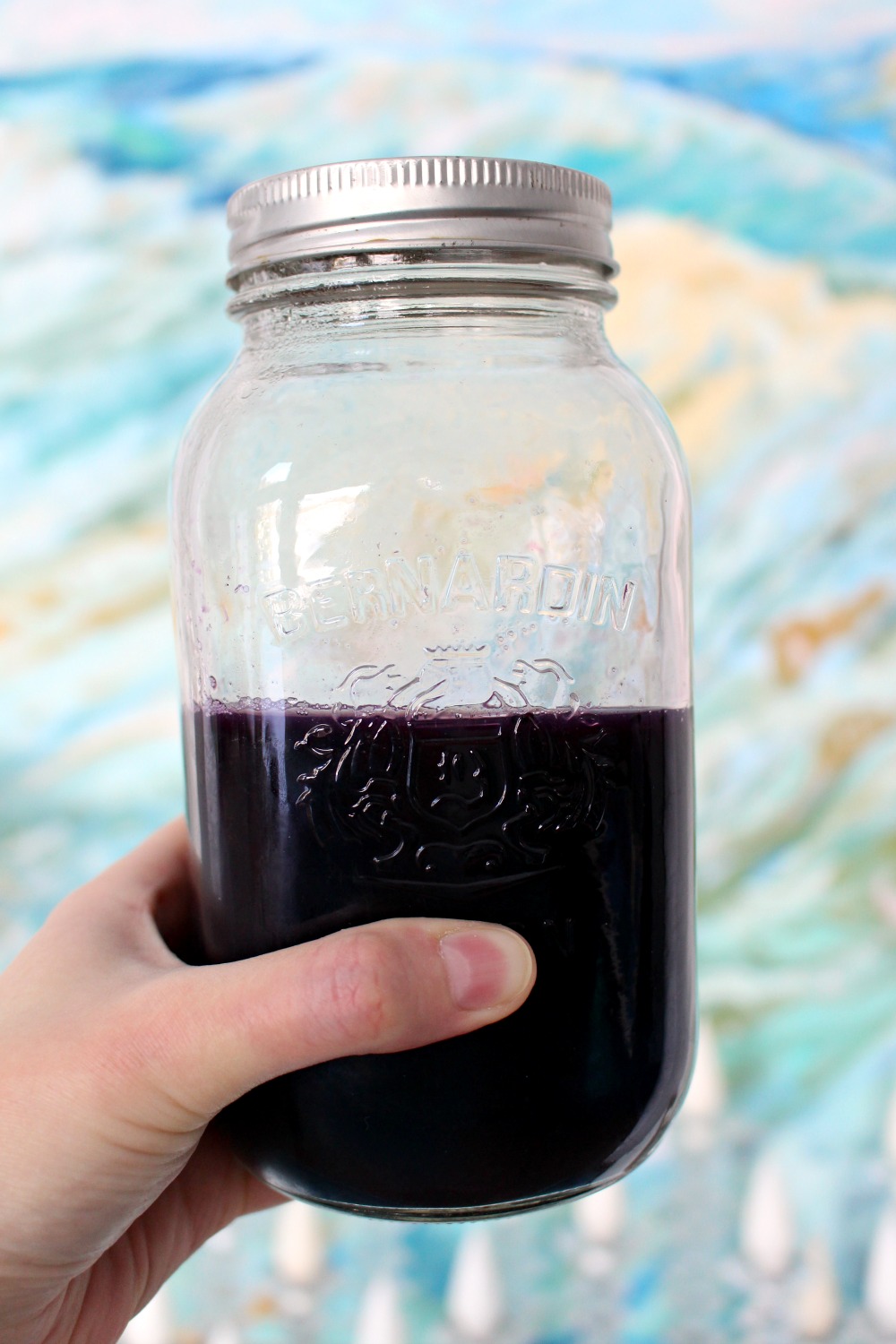 When I removed the eggs, I tried to rinse them right away and that was a huge mistake! I almost washed all of the dye off! This is the one I washed: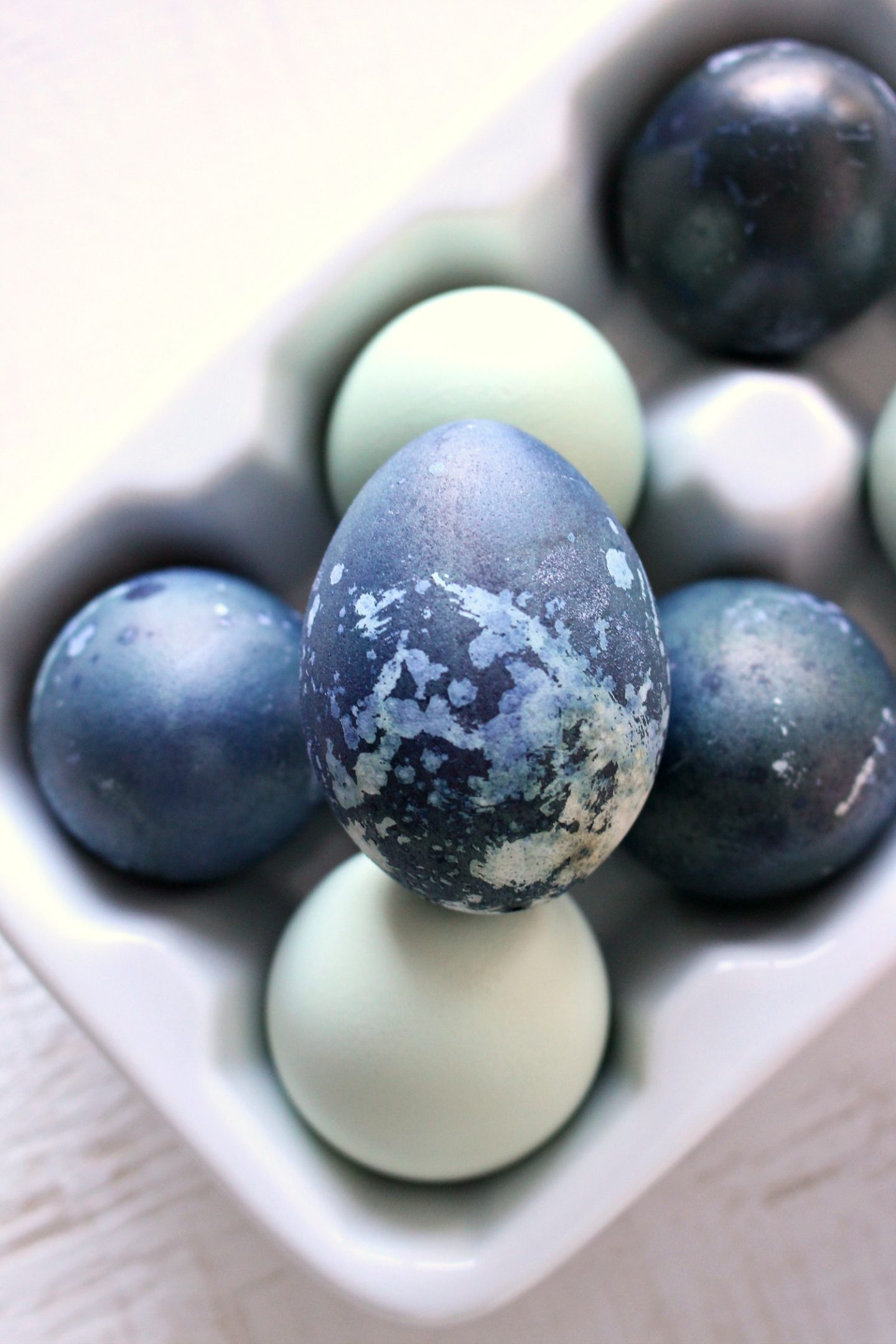 Oops! I very quickly learned to let them dry untouched, on something like a cookie rack (so they aren't sitting in a pool of water), and then the dark blue color will be perfect and won't wear off when touched or handled. The rest of my blueberry dyed eggs were done with this method and there's only some light speckling from leftover blueberry bits. None of the others had the dye wash off or wear off.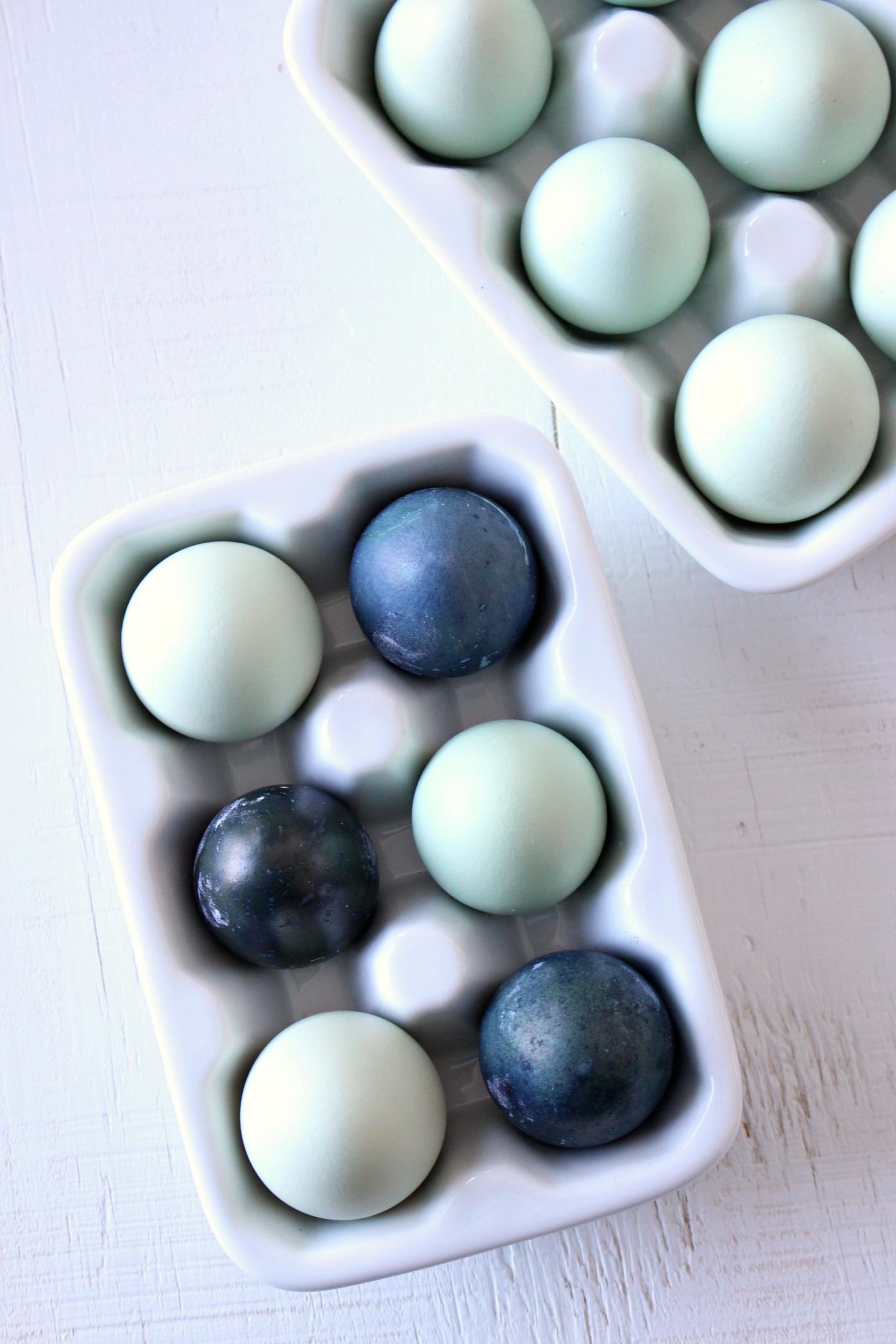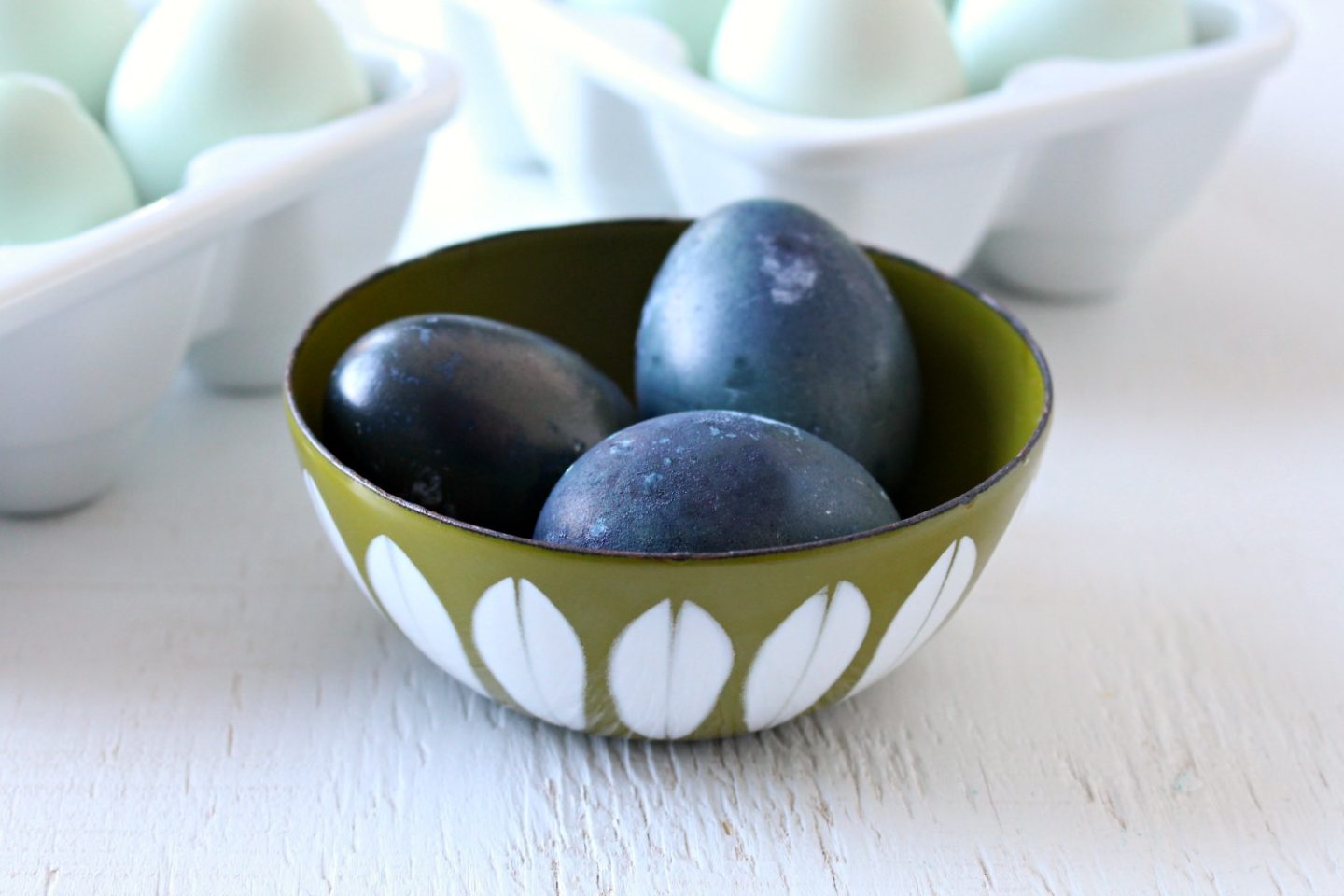 The blueberry dyed Easter eggs turned out so cool! And the dye is all natural so you could eat them, although I didn't because I was nervous about the vinegar adding a funny taste. Egg shells are super porous, which is why we don't eat any that end up with a tiny bit of poop on them. I cook those into scrambled eggs for the chickens and they LOVE it, especially because I added veggies and garlic and oregano. The dogs are always super jealous (hubby too, lol).
If you dye a brown egg, the end result has some real depth to it – almost a metallic sheen – which is really cool.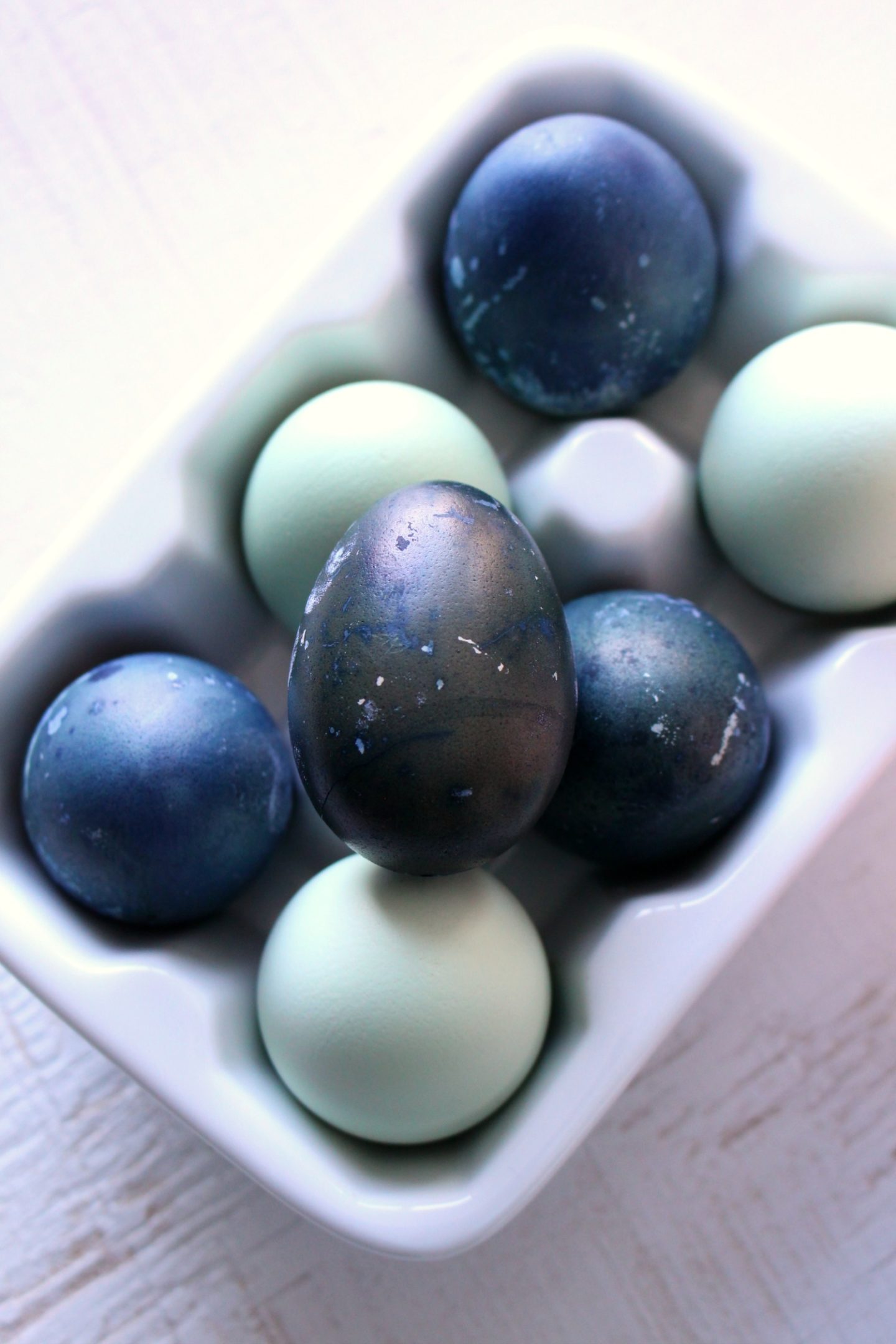 So that's how you can dye Easter eggs with blueberries! It was fun trying this all natural egg dyeing experiment and I was happy for a way to use up my horrible blueberries – honestly, they were too sour to even use for jam, blech.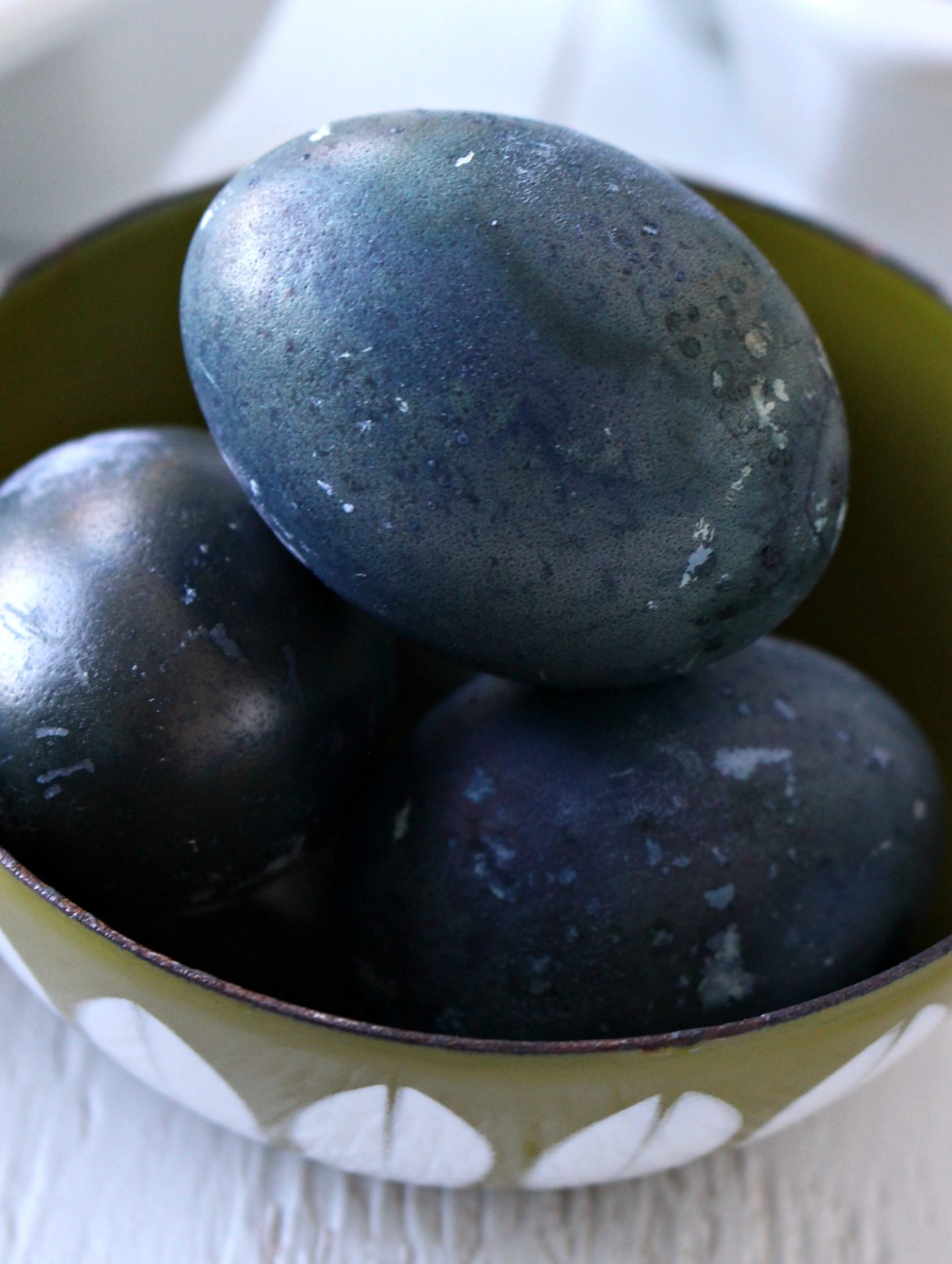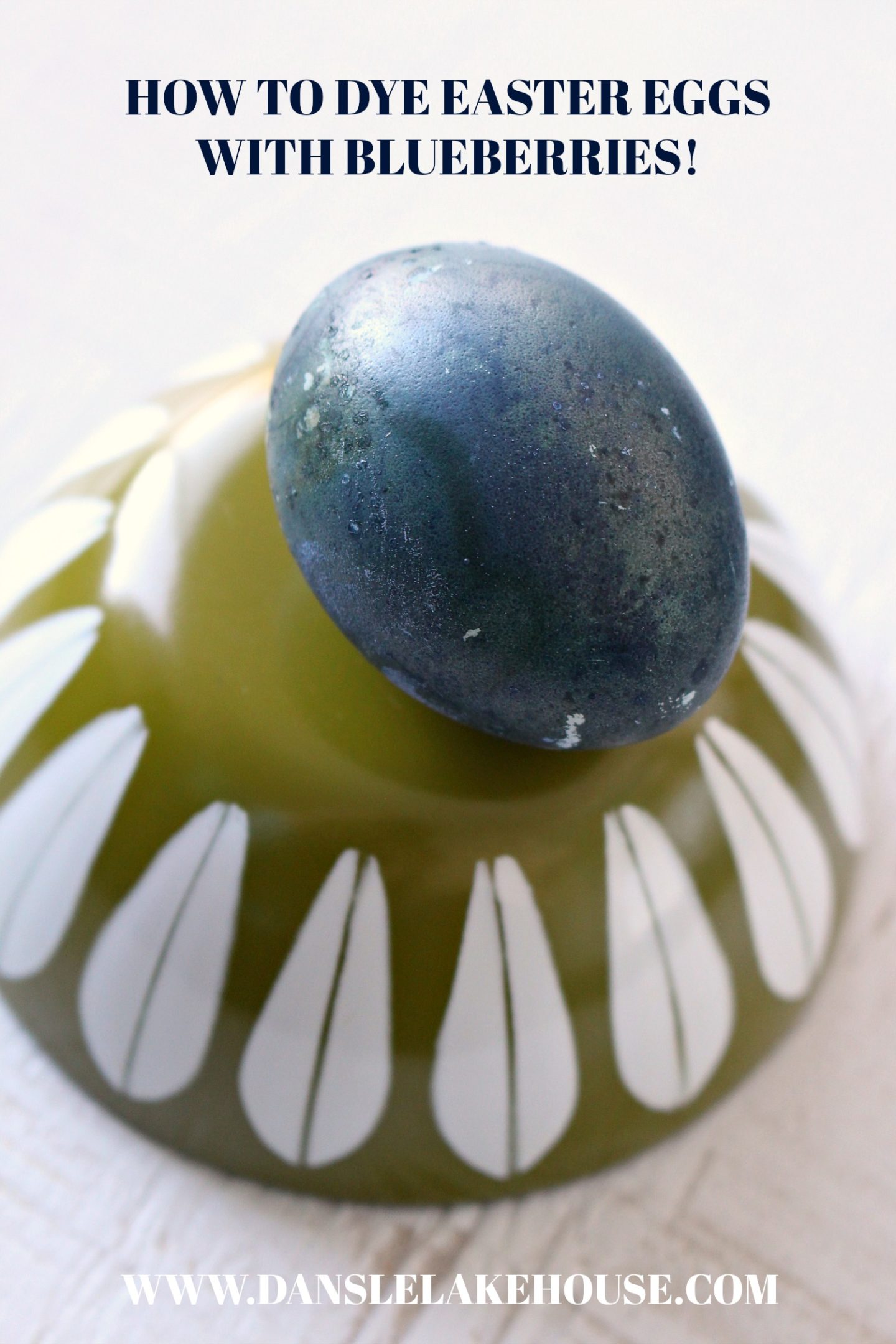 Hopefully you enjoy this fun and natural way to dye Easter eggs with blueberries – it's a great way to use up blueberries if you have a sour bowl of them in your fridge too. I am so looking forward to summer when the produce tastes better! We used to go blueberry picking as a family and even though we haven't done it in years, I still remember the dozens of baskets of fresh, juicy, unbelievably sweet blueberries we used to come home with. My Mom would make pies and and jam and I'm drooling already.

Looking for more Easter egg ideas?
Check out my abstract painted Easter eggs, rubber band dyed Easter eggs, cabbage dyed Easter eggs and speckled beachy egg dyeing experiments.
Don't Forget to Pin This Natural Egg Dyeing Idea for Later!