If you're here from Simply Styled Inspo, welcome! I'm so excited to be participating in a Mother's Day brunch blog hop (say that three times fast!) with some incredibly talented ladies today.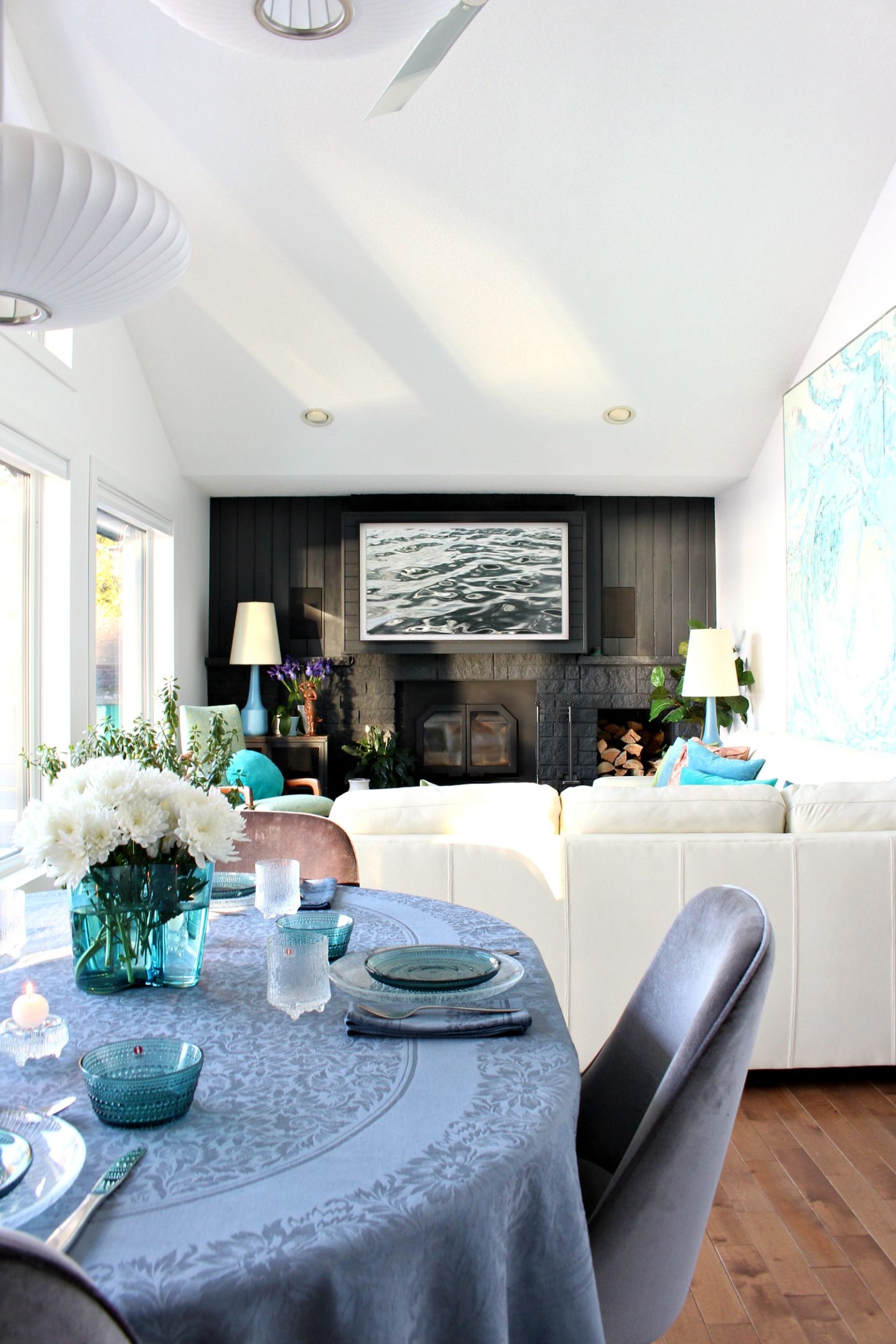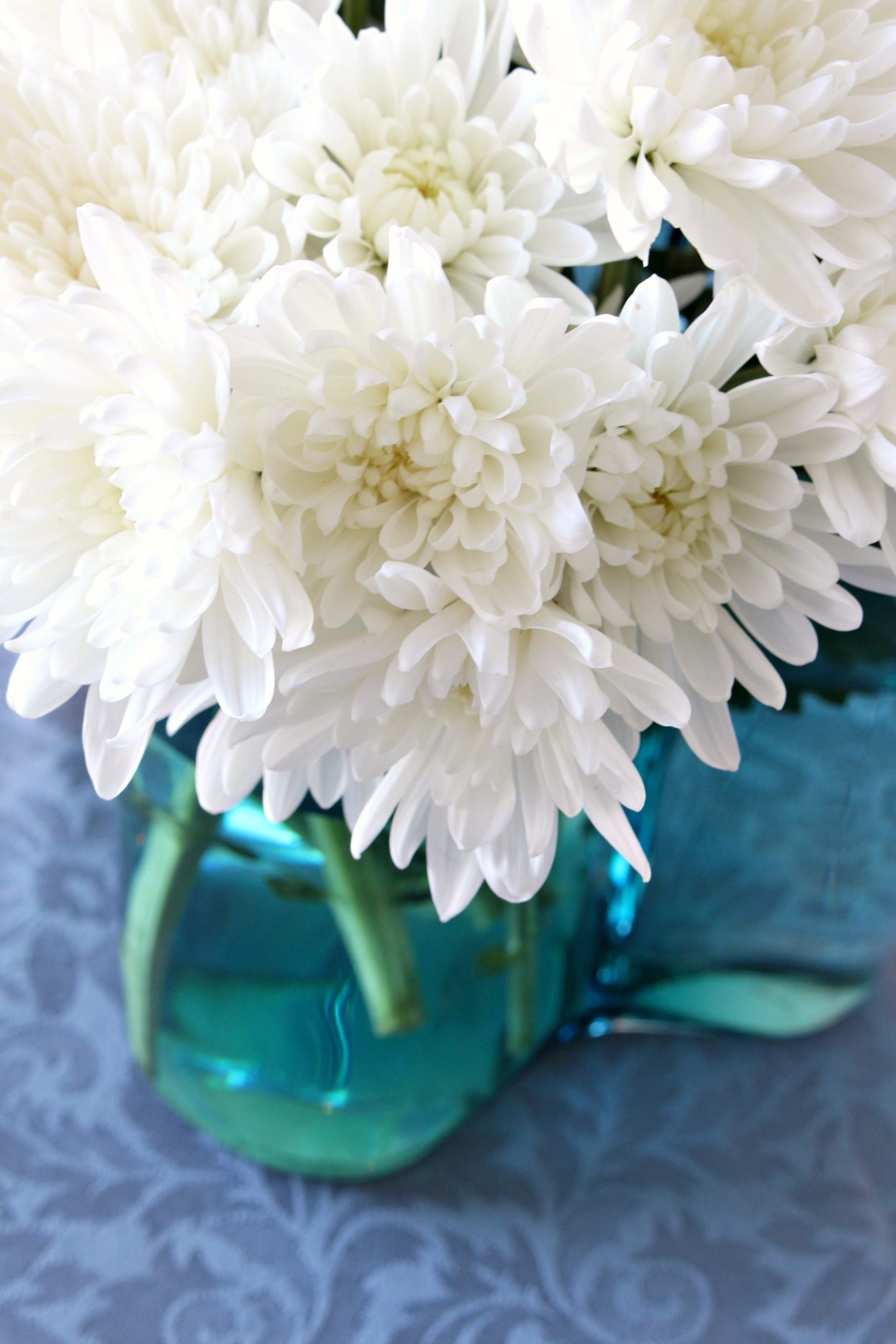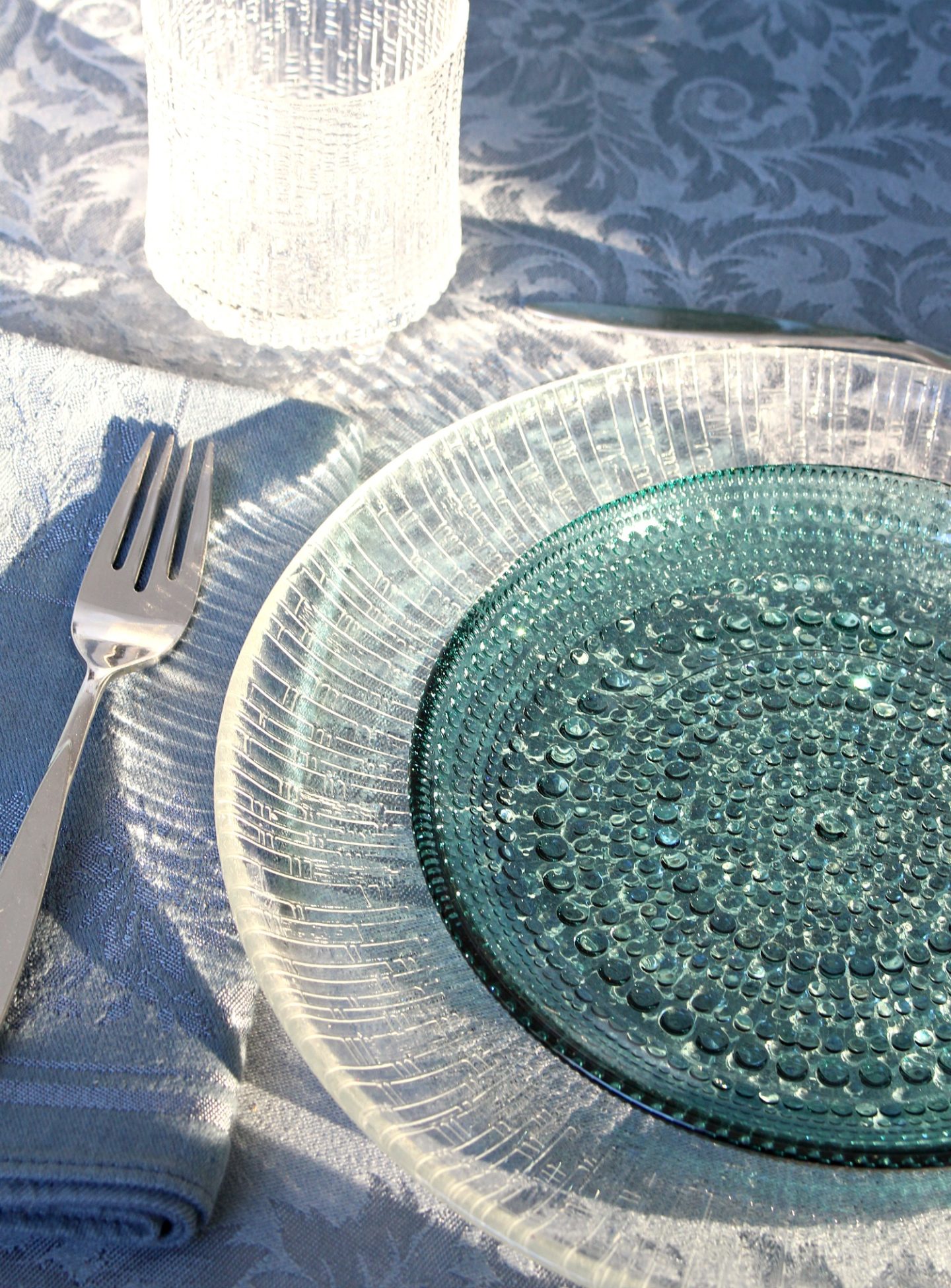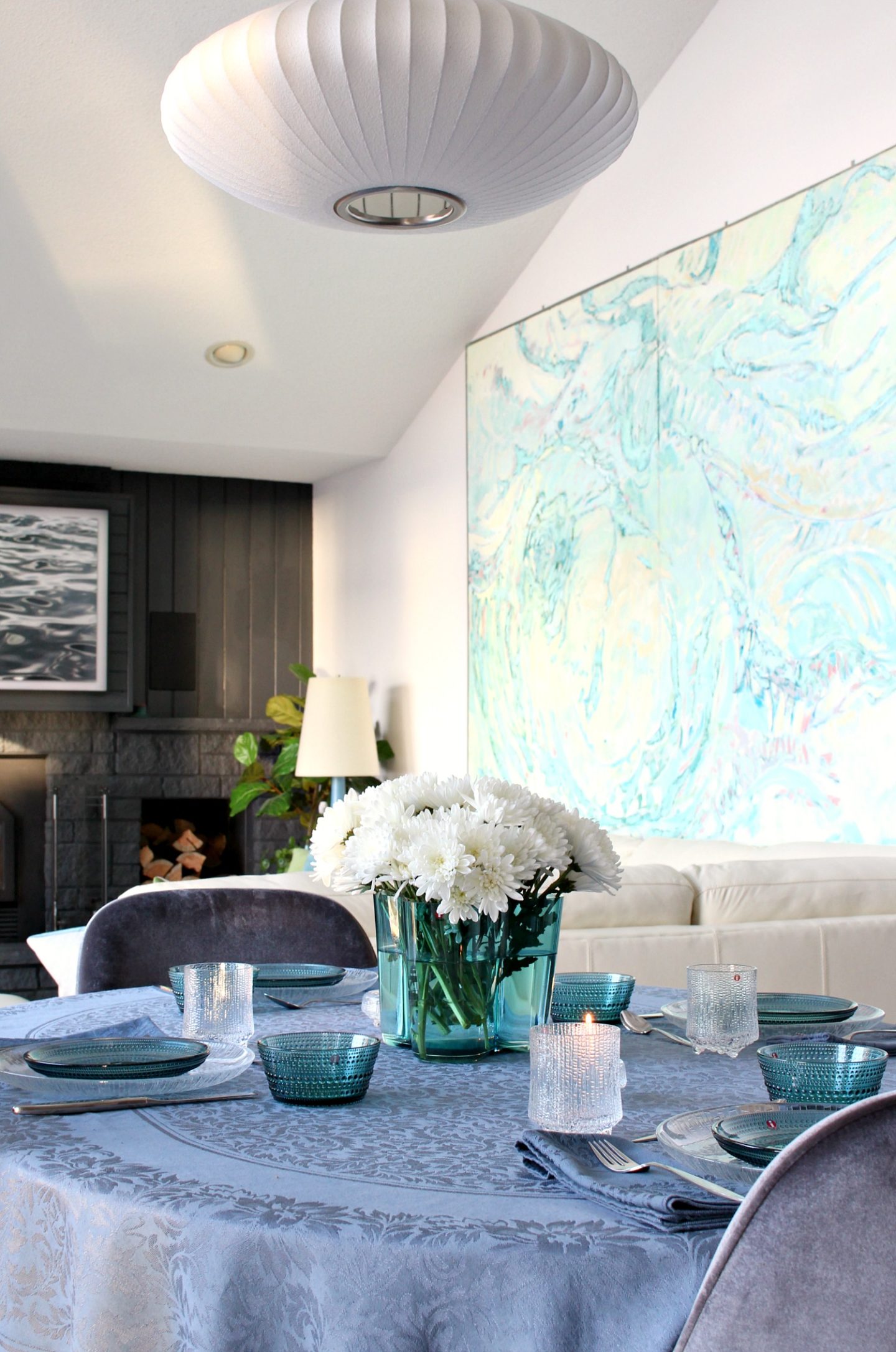 For many Moms, Mother's Day will look a bit different this year. Because of the importance of social distancing, I have stayed away from my Mom and encouraged her to stay home as much as possible. I have lost track of the weeks since I last hugged her. I really, really miss my Mom and I really miss spending time together. The most I've seen her has been the few minutes when I loiter on the porch after I've dropped off some staples for her, from the local dairy or grocery store. I know she wants to hug me too but Hubby, ever the stickler (and also deeply concerned about my Mom's health and flattening the curve), is always with me, gently pulling me back. No hugs, just toe taps and then a minimum of six feet between us. We text and talk on the phone, of course, but we all know that's not the same. A couple of times I have picked up flowers with her groceries, and that's brightened her days considerably. I buy myself the same ones and we talk on the phone about how quickly they opened or how long they lasted. We text photos back and forth of the matching blooms. It's a little, living connection between us. And it's kind of nice.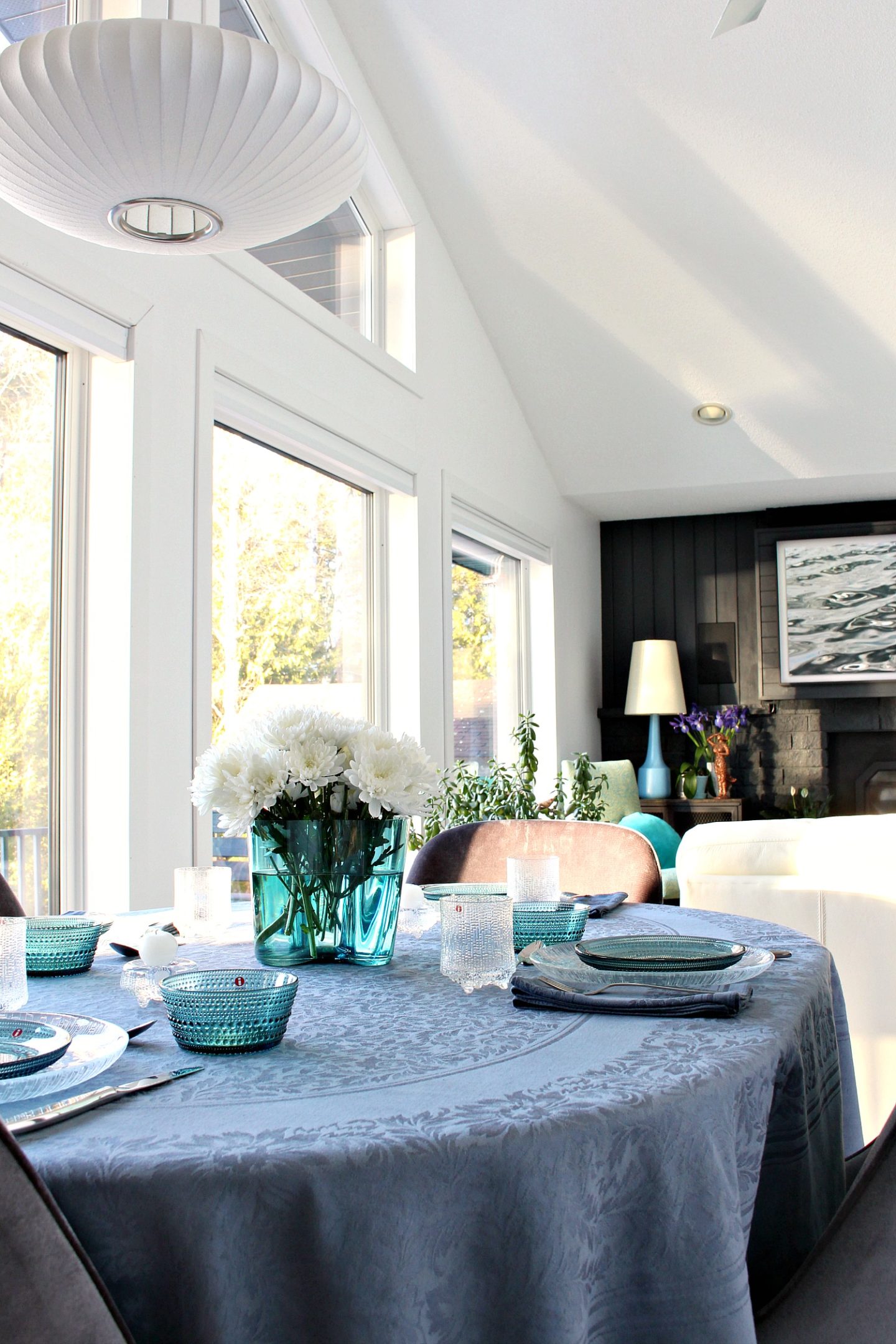 April was supposed to be such a FUN month for us! We were supposed to be working on redecorating her dining room for the one room challenge. I'm glad it's been delayed, because that's such a responsible choice, but the original timing was SO perfect. I was going to surprise her with something for the dining room reveal: FinnStyle partnered with me to adorn Mom's dining room table with beautiful sea blue Iittala pieces. Of course she and I made all of the design choices for the dining room together – and were/are going to do all of the work together – so this was going to be a fun surprise she didn't see coming! Then, because the ORC originally wrapped up the first week of May, we were going to have a Mother's Day brunch in her new dining room, with her new dishware, and just celebrate a job well done! Of course, I can't complain about the wrench in our plans as so many people have faced, or currently face, so much hardship and loss. And the future is so uncertain. So I'm just grateful that my loved ones are safe and that we're doing okay.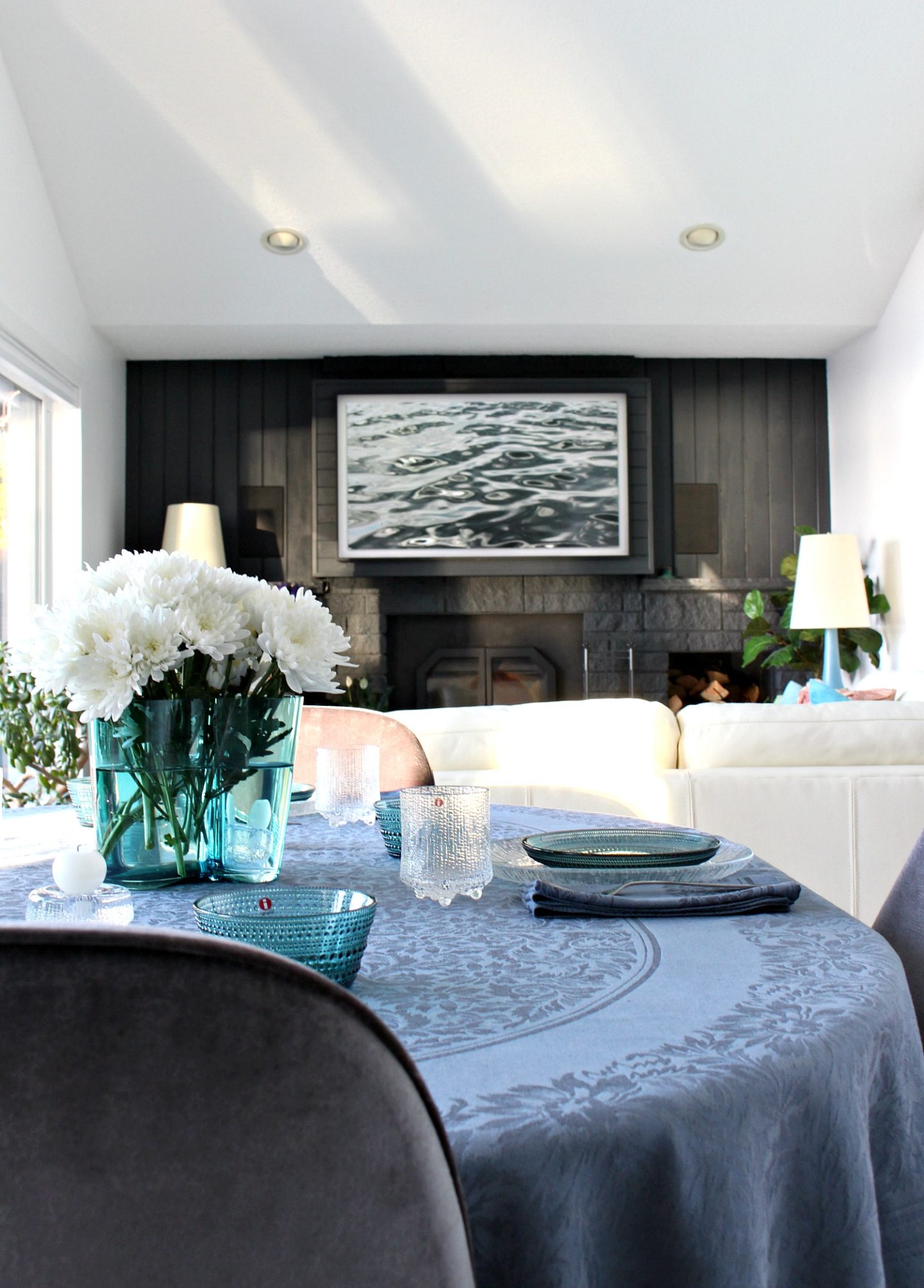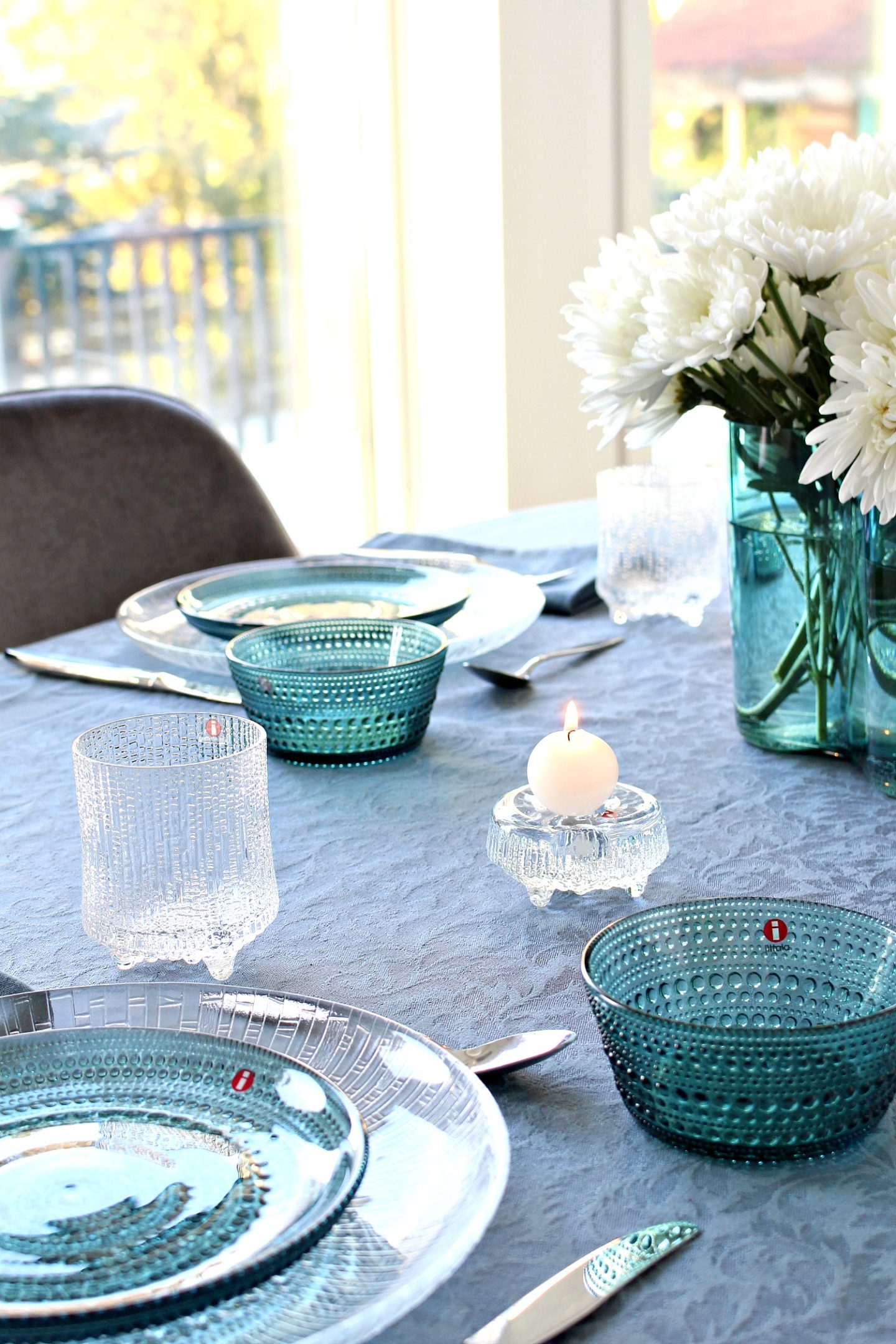 We'll make our brunch plan happen, some time! This lake inspired Mother's Day tablescape is going to happen for real, either at my place or hers. And I will be all set! This was a trial run to perfect it and send her a virtual Mother's Day celebration, sparkling in the sun and hopefully brightening her day. She prefers a simple tablescape (more room for food, haha) so I kept this table setting simple and minimal, and inspired by the shimmer of the lake we both love so much.
I started with a sentimental tablecloth and matching linens, inherited from my maternal Grandmother, which I dyed this pretty shade of blue grey. I paired timeless Iittala Ultima Thule dinner plates and rocks glasses, which catch the sun so beautifully – like splashes of water – with her new sea blue Iittala Kastehelmi salad plates and dessert bowls. She will need to pry the sea blue Alvar Aalto vase from my hands, because in the weeks it's been stored at my place, I've grown attached. Hey, when is Daughter's Day, just out of curiosity (lol)? Because my Mom LOVES visiting and soaking in my view of Lake Superior, I even created some Lake Superior photography art for my Samsung Frame TV. After so many weeks away, she'll want to see as much of the calming lake as possible, I just know it.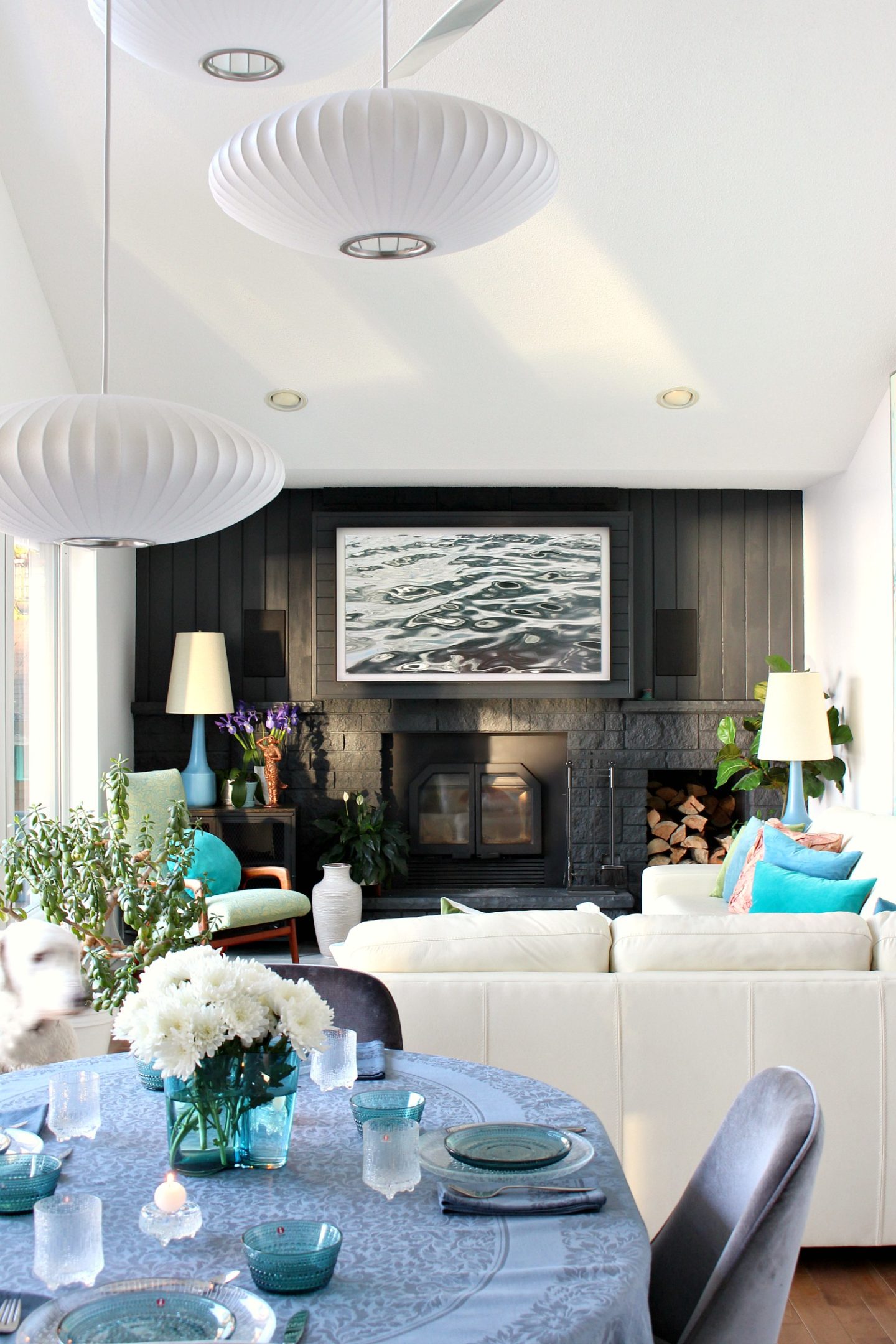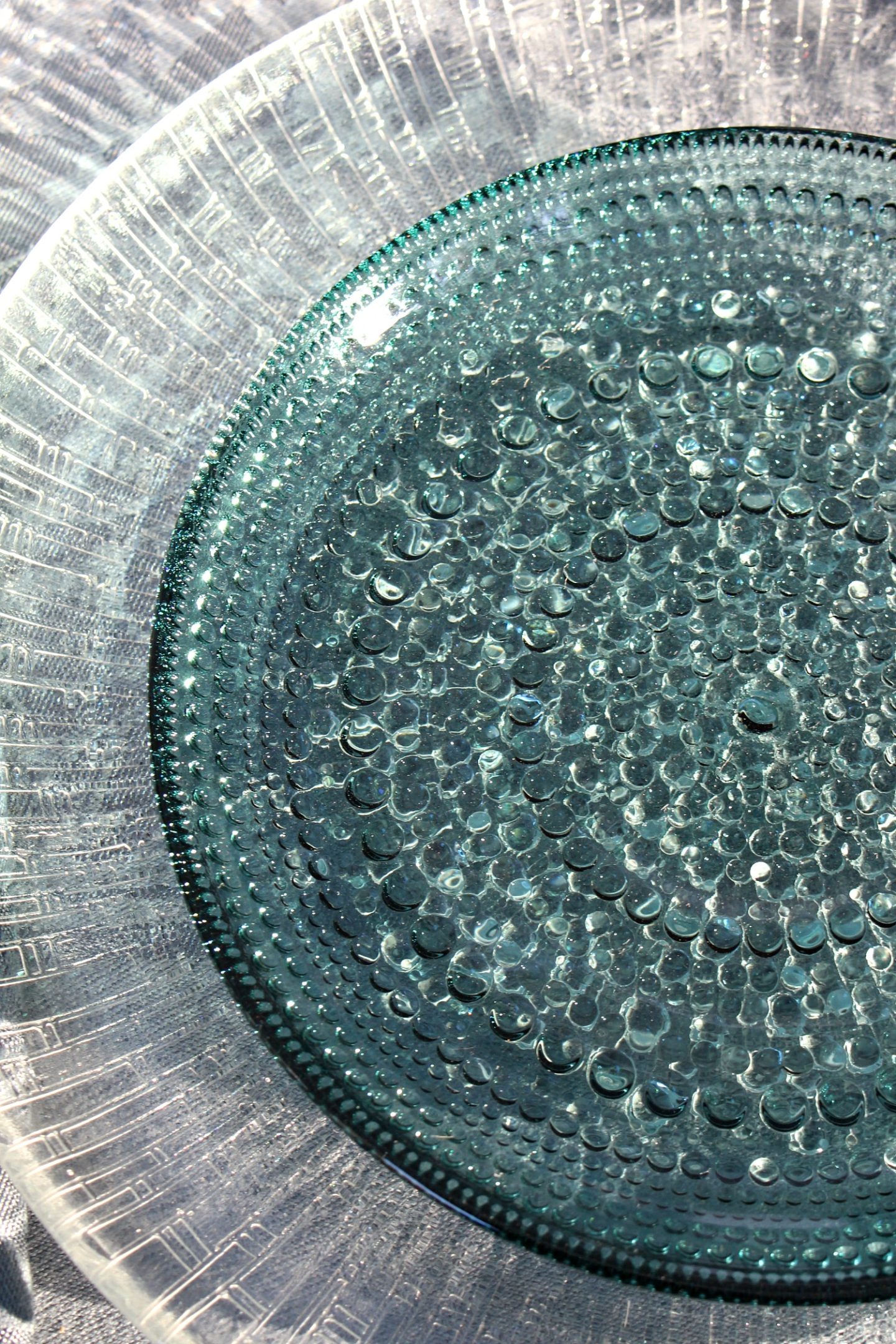 I'm so excited for this day, whenever it is. Moving forward, I'll treasure every meal, every visit, every hug! We talk on the phone regularly, and years ago I lived in another city, 1000 miles away, so we've fallen back into a familiar distant routine. But I'm hoping that soon we can connect and share a meal – and also tackle that dining room of hers!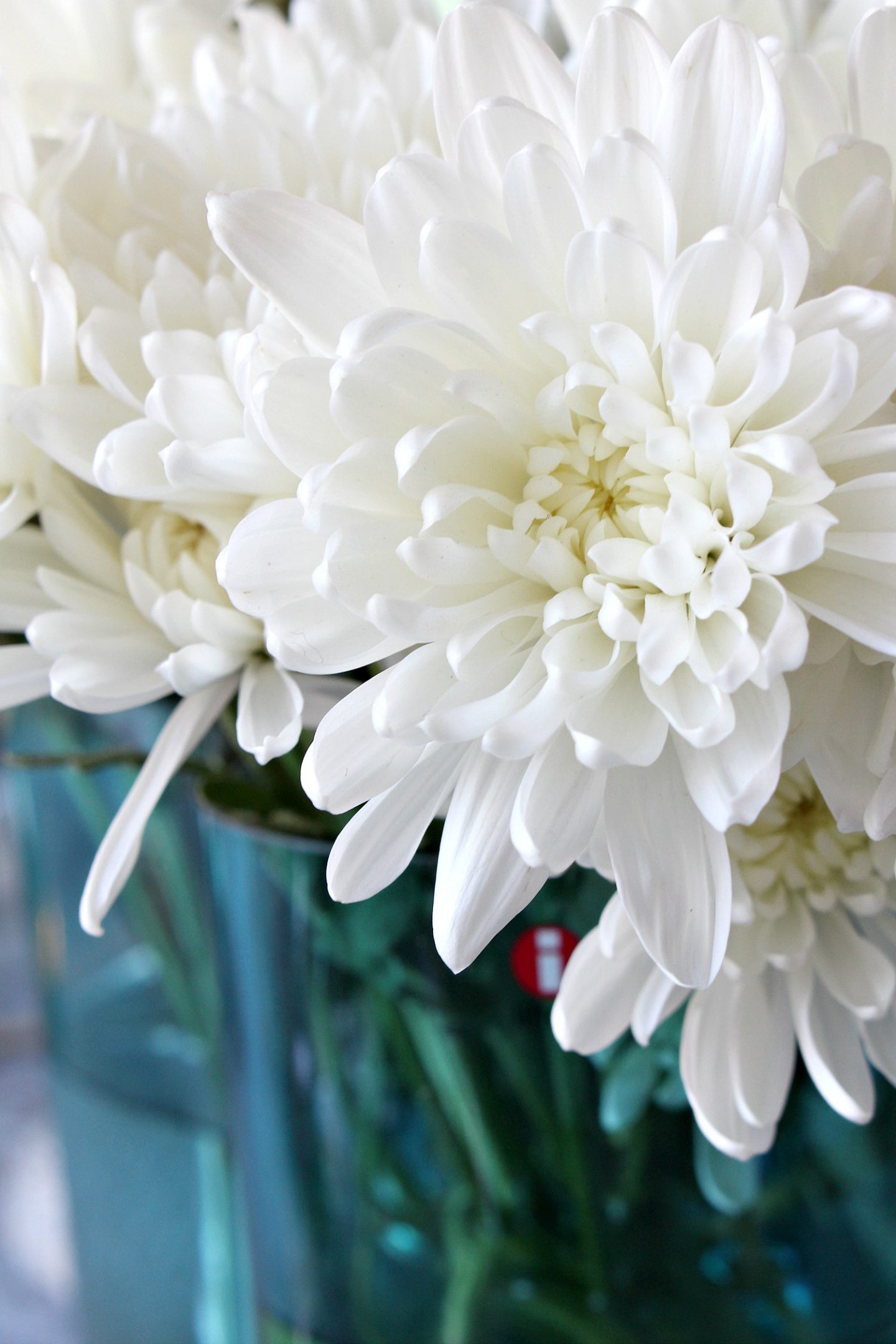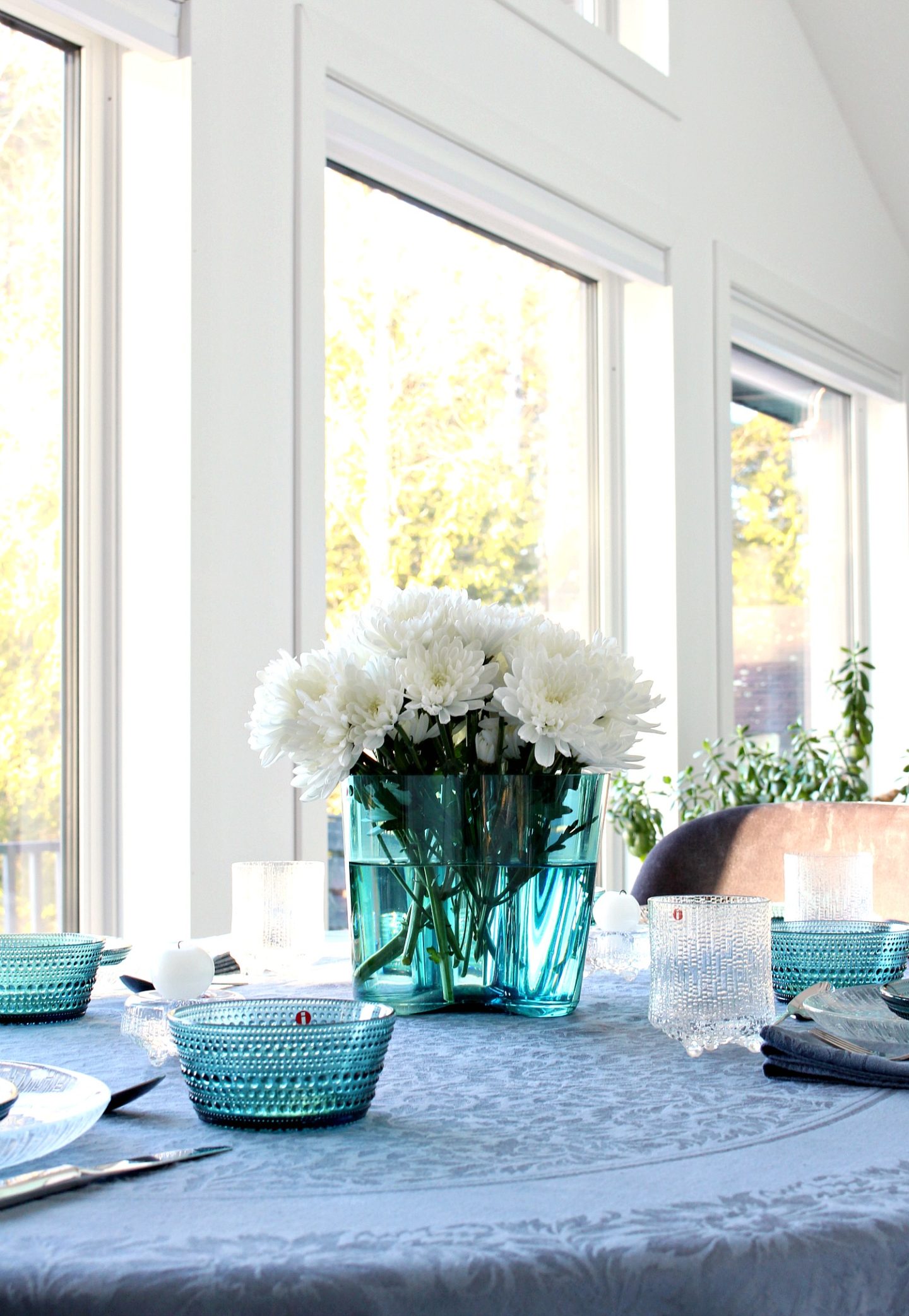 Szuka misses my Mom too!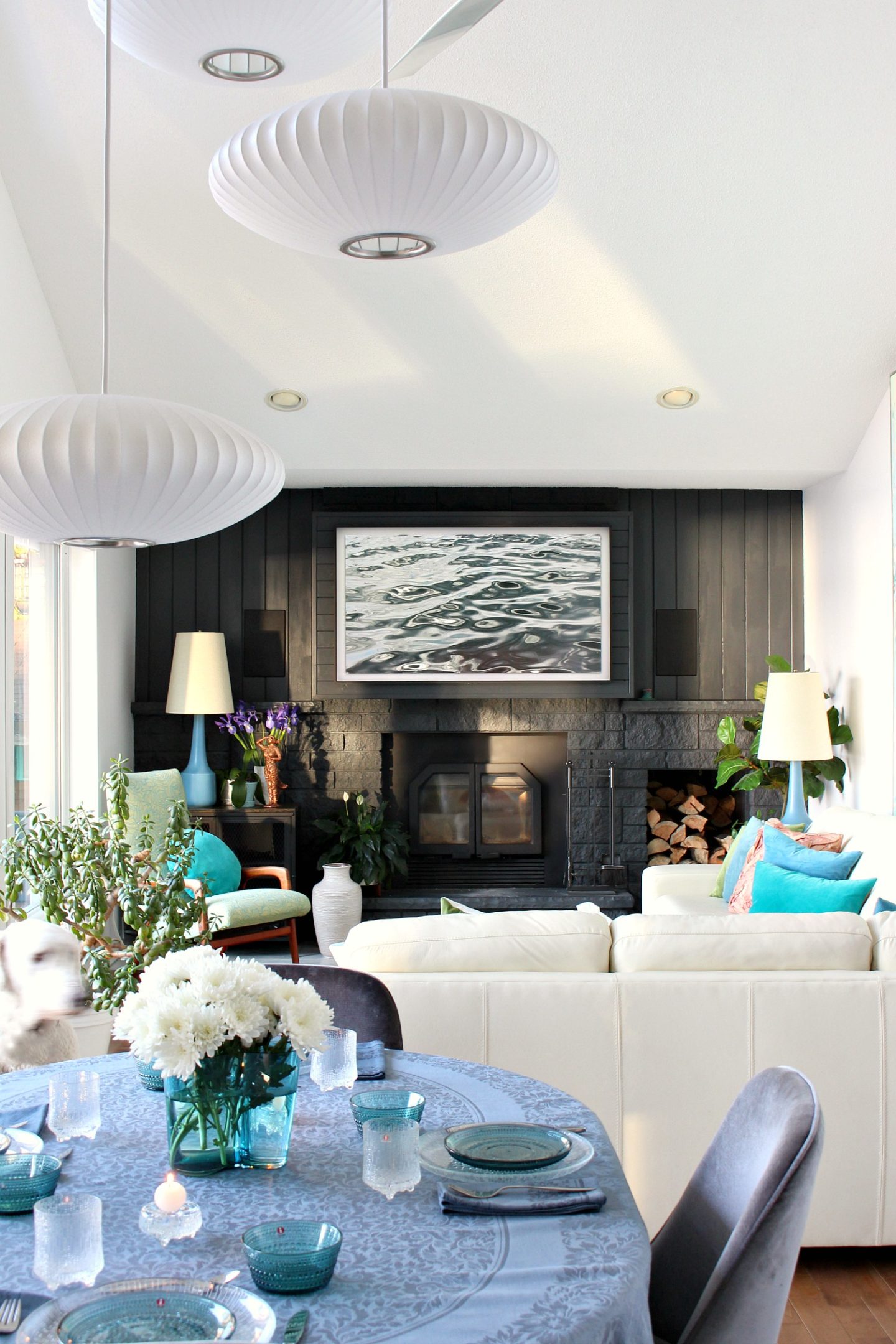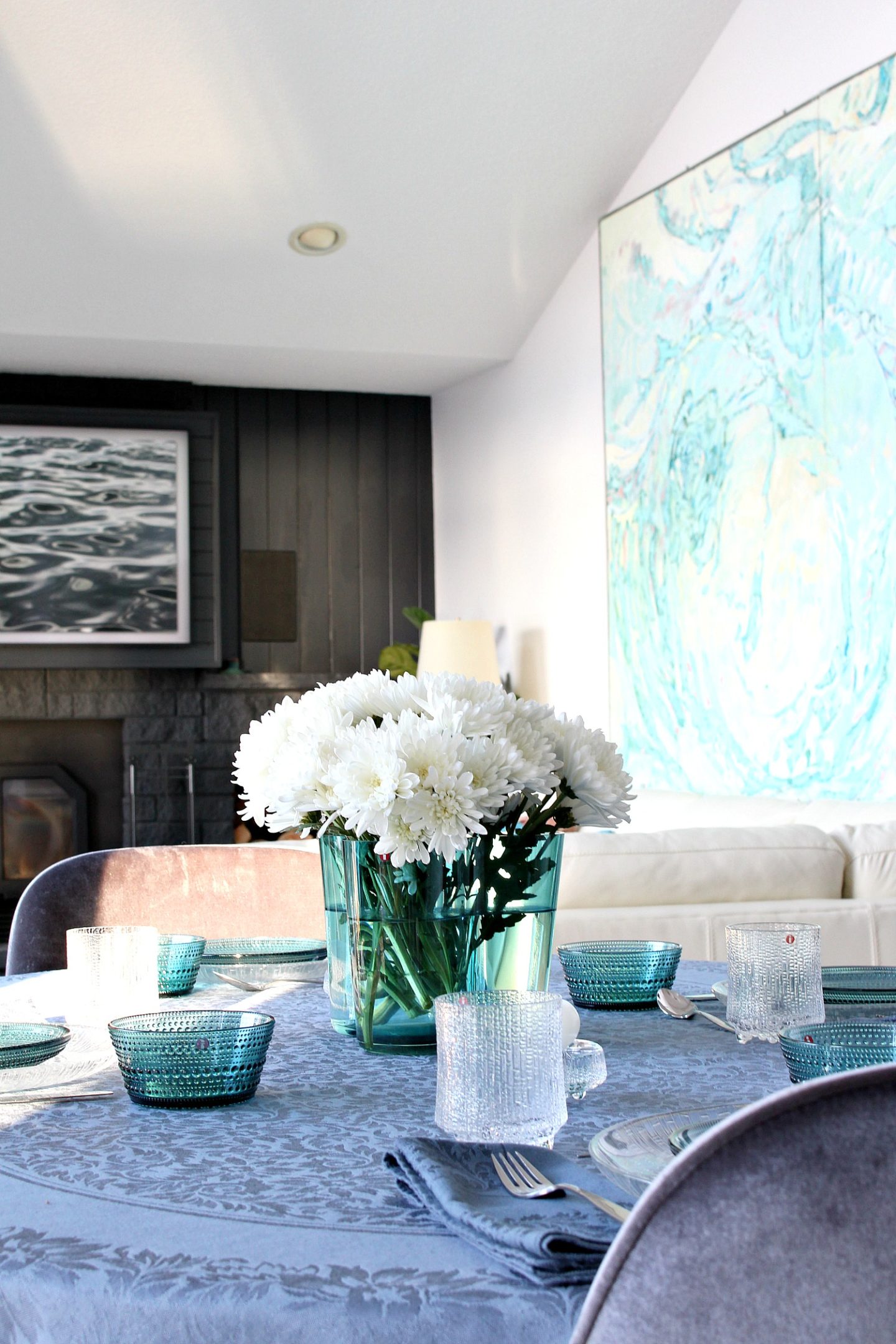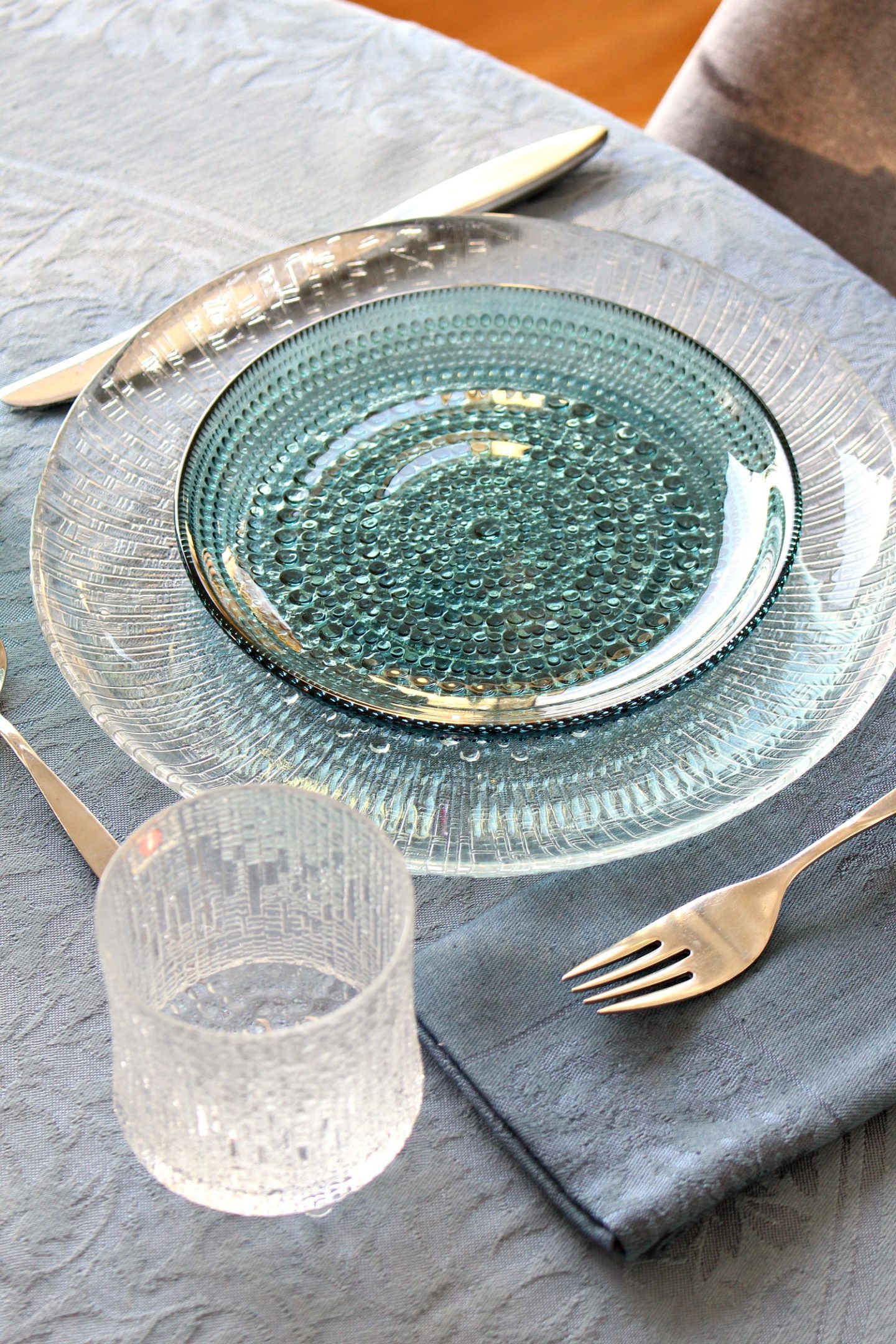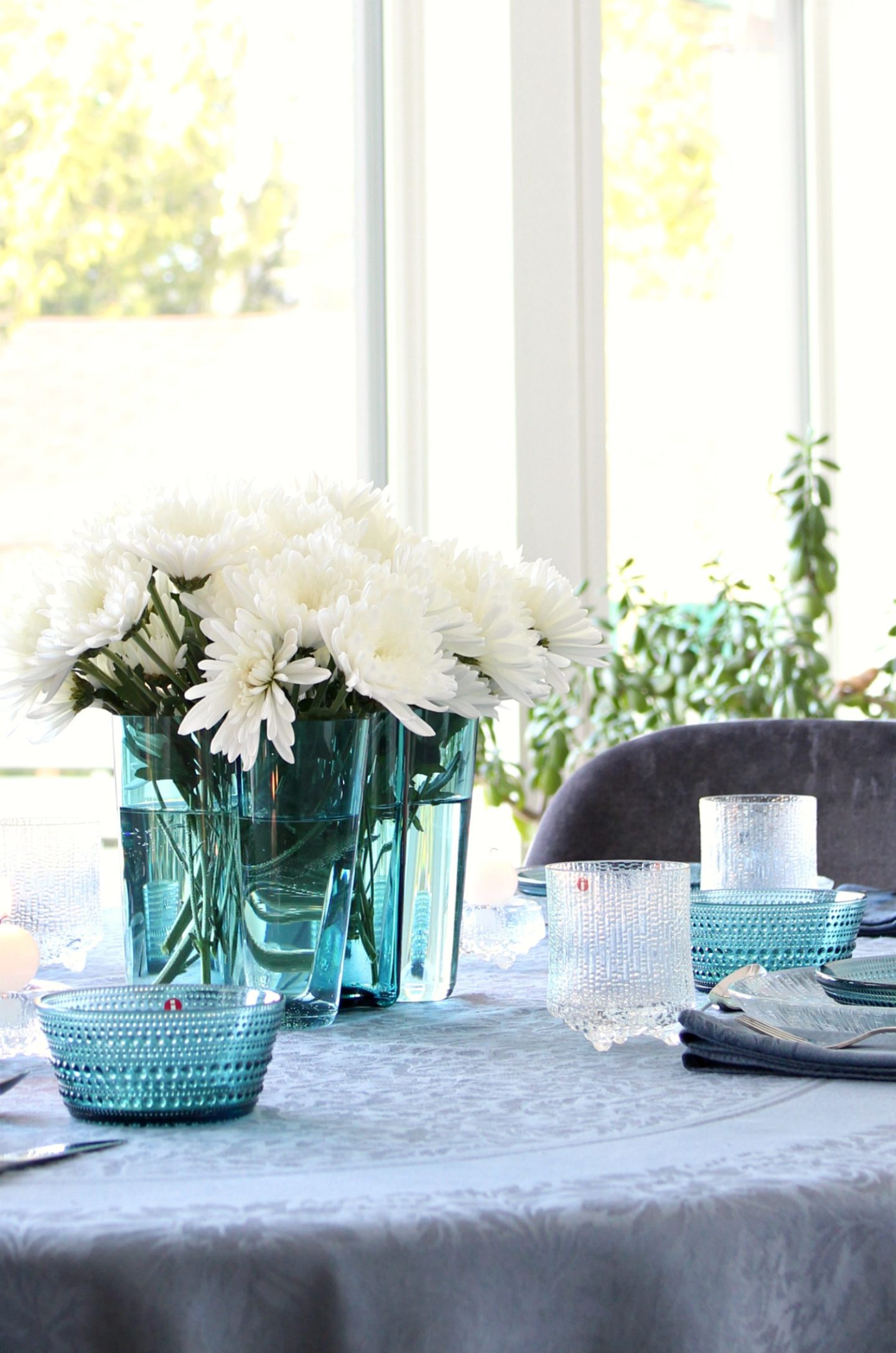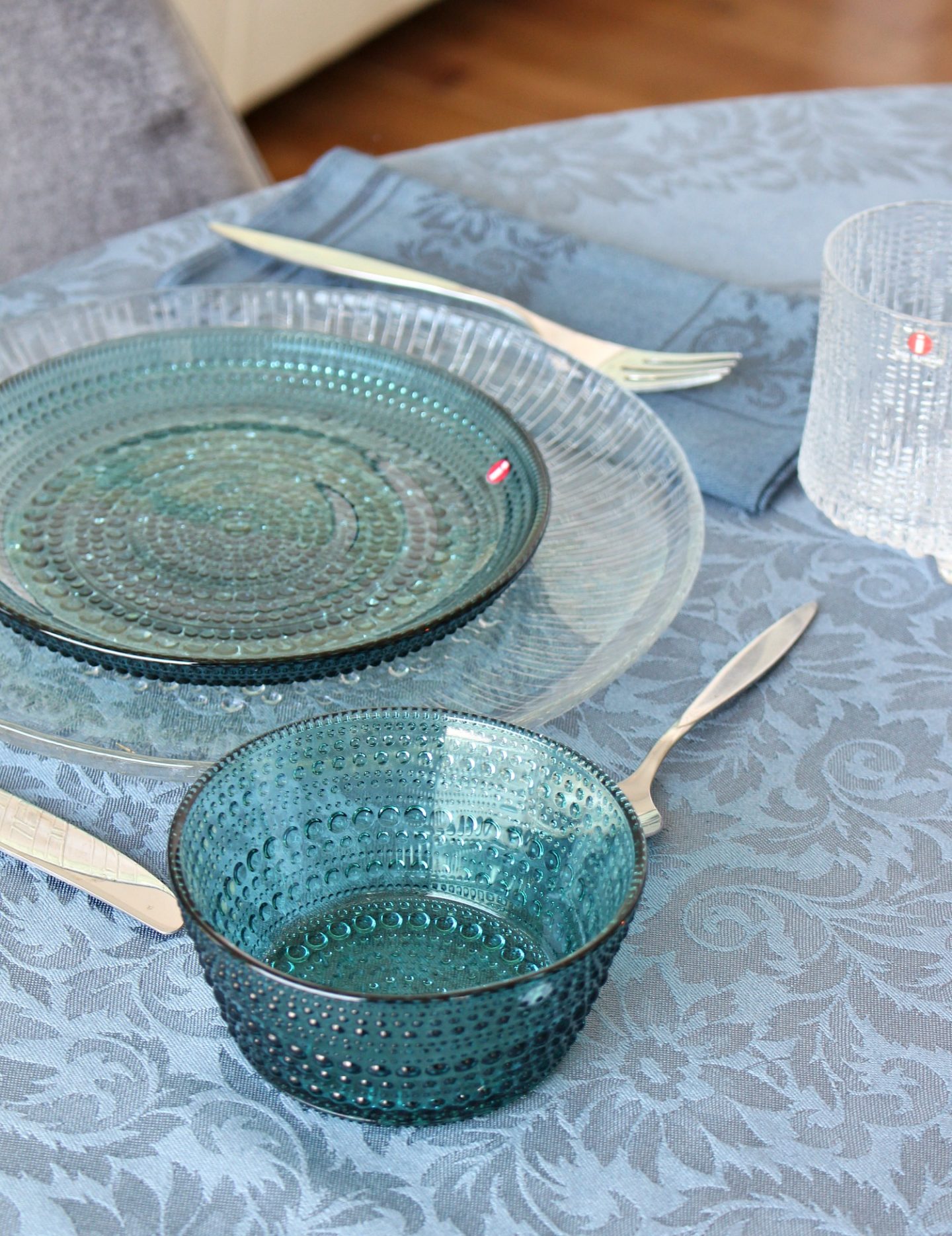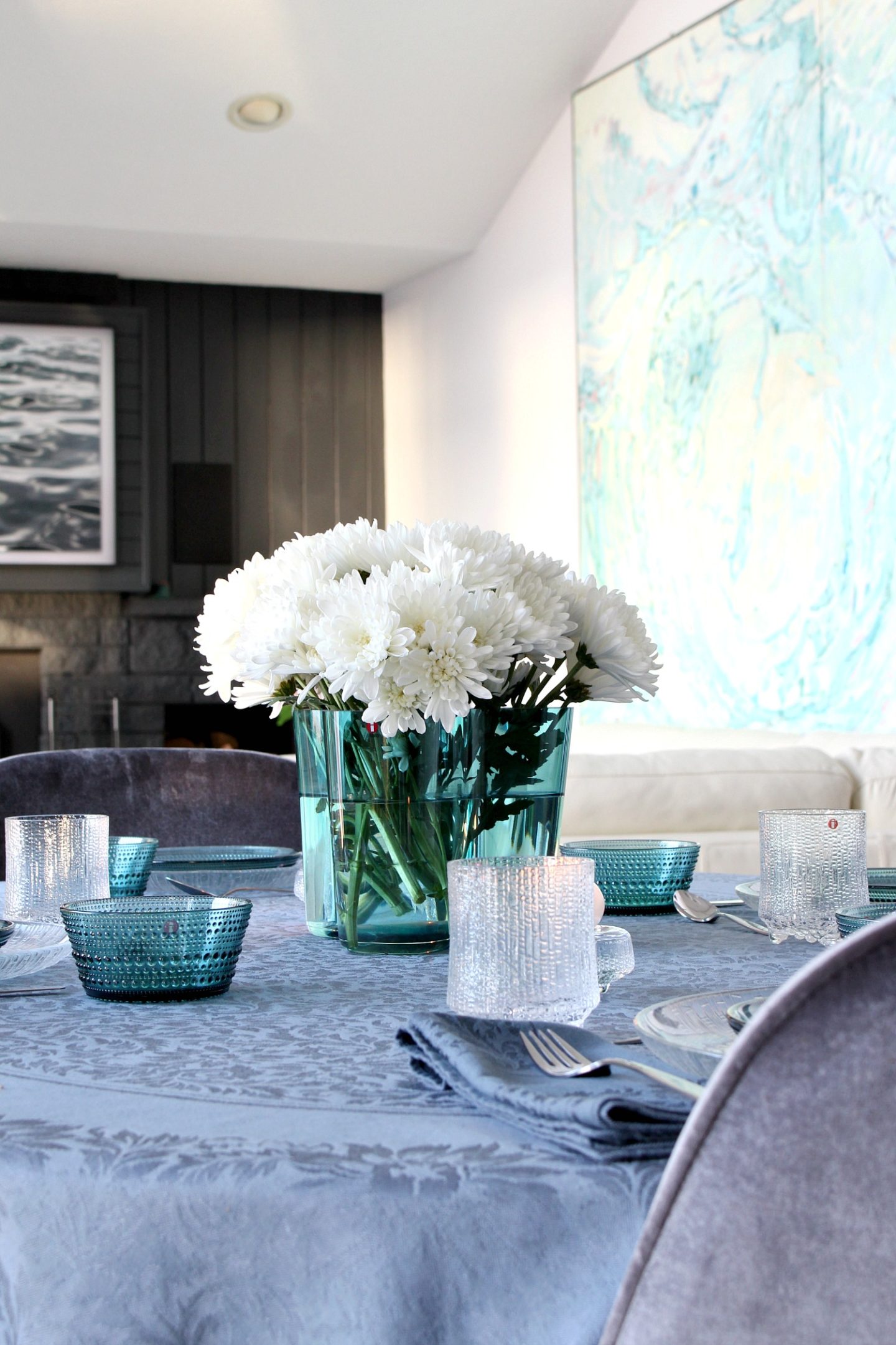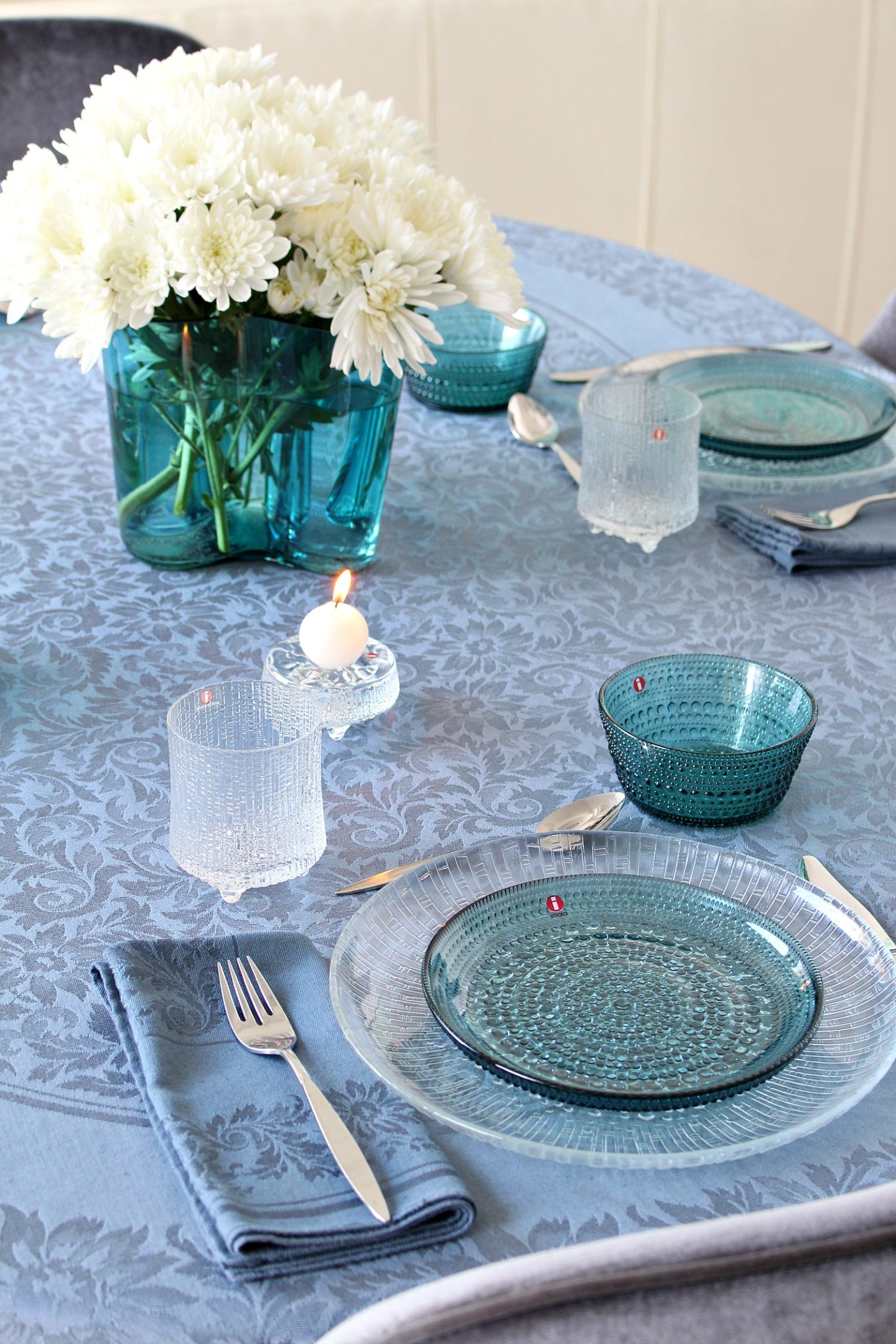 Happy (early) Mother's Day to all of the Moms out there. I hope you're able to connect with your loves ones, even if it's in a small way for now. And to my Mom, I hope you liked this virtual tablescape – I hope we can do the real thing soon. Don't get too attached to that vase 😉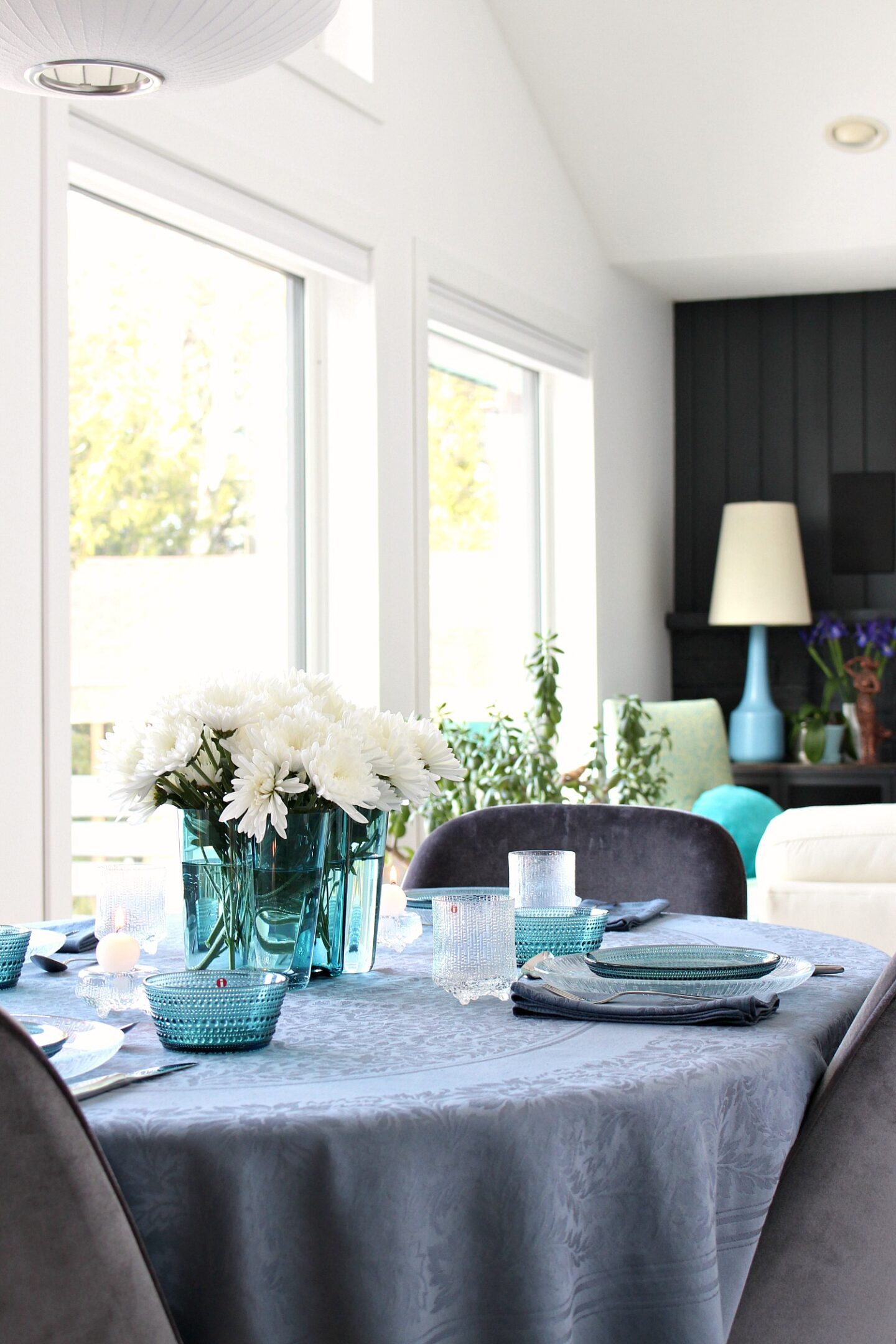 I mentioned this was a blog hop, so you're in for a treat! Head to Vintage Society Co., for a delicious crepe recipe and check out more Mother's Day brunch inspired ideas below!
Take a peek at all of the blogs sharing Mother's Day posts today…