I have been living in my comfiest, coziest clothes (fitting into my jeans is a distant memory), so I was feeling extra motivated to customize some sweatshirts and tees with cute messages – and I made this DIY iron-on vinyl shirt for chicken lovers as my first project!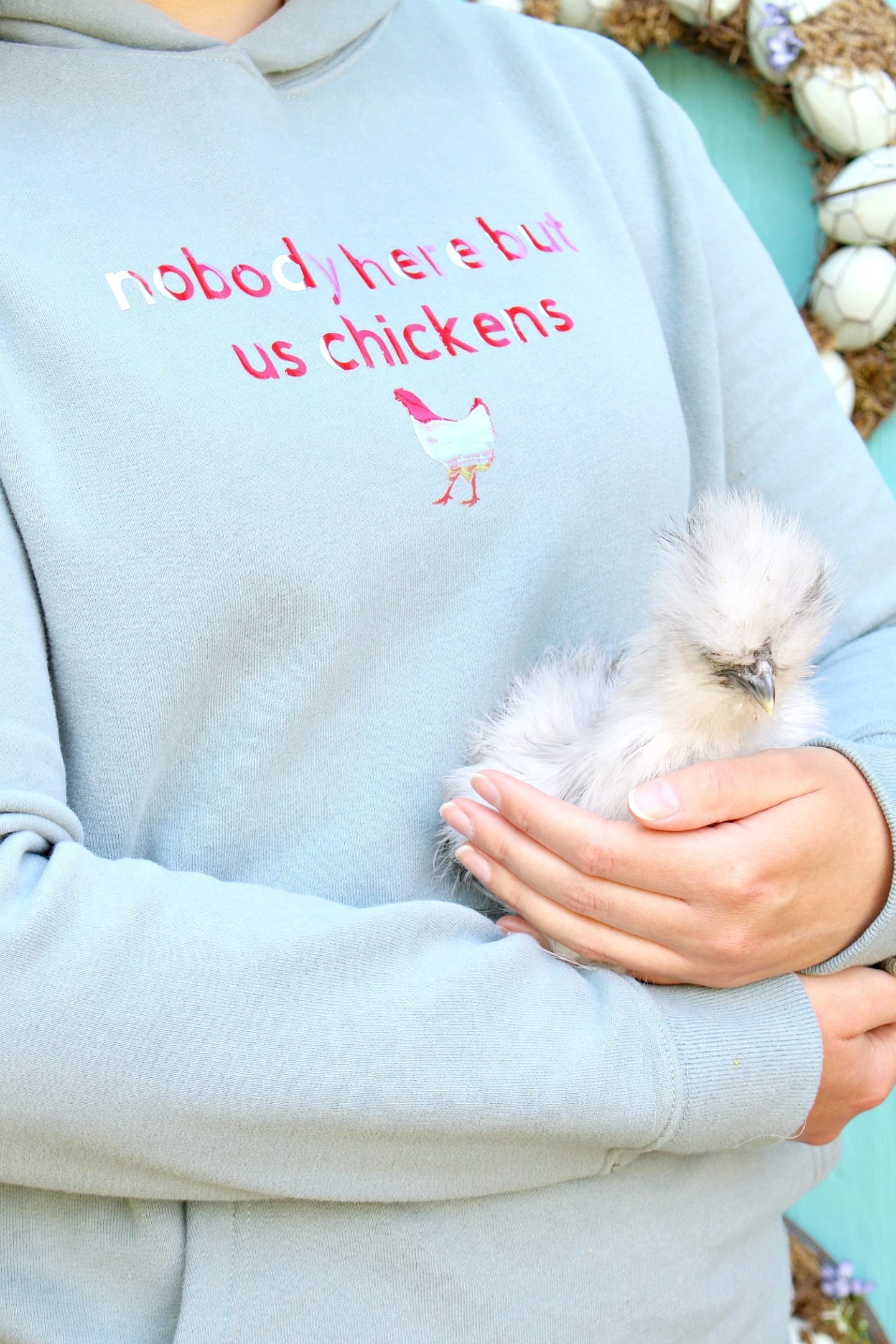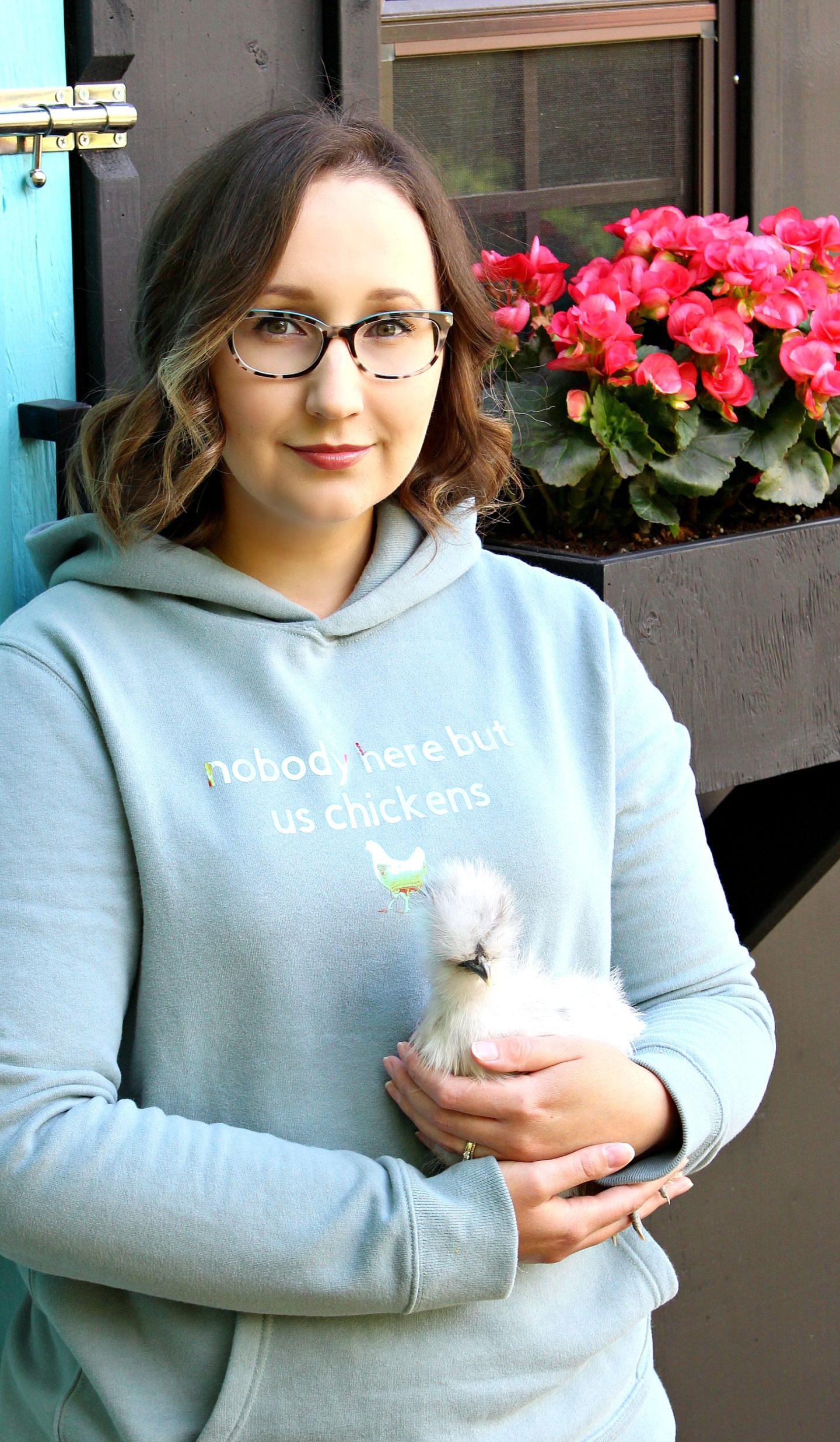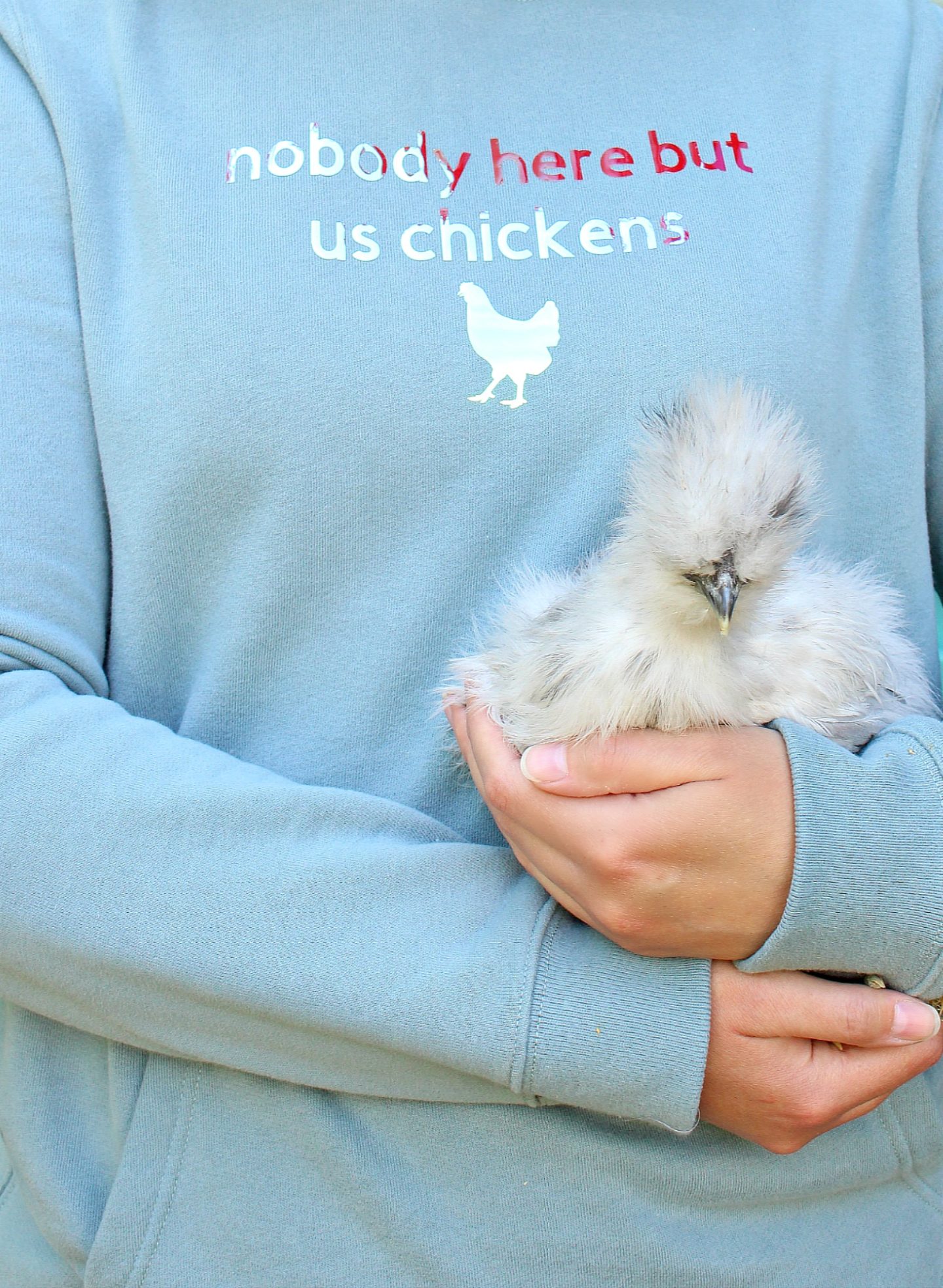 How fun is this?! Hubby and I recently re-watched all seasons of The Walking Dead and that's when I heard the expression, "ain't nobody here but us chickens". I Googled and it turns out it's also a line in a popular jump blues song. I loved the expression and thought it would be super cute on a sweatshirt. Here's how I made it!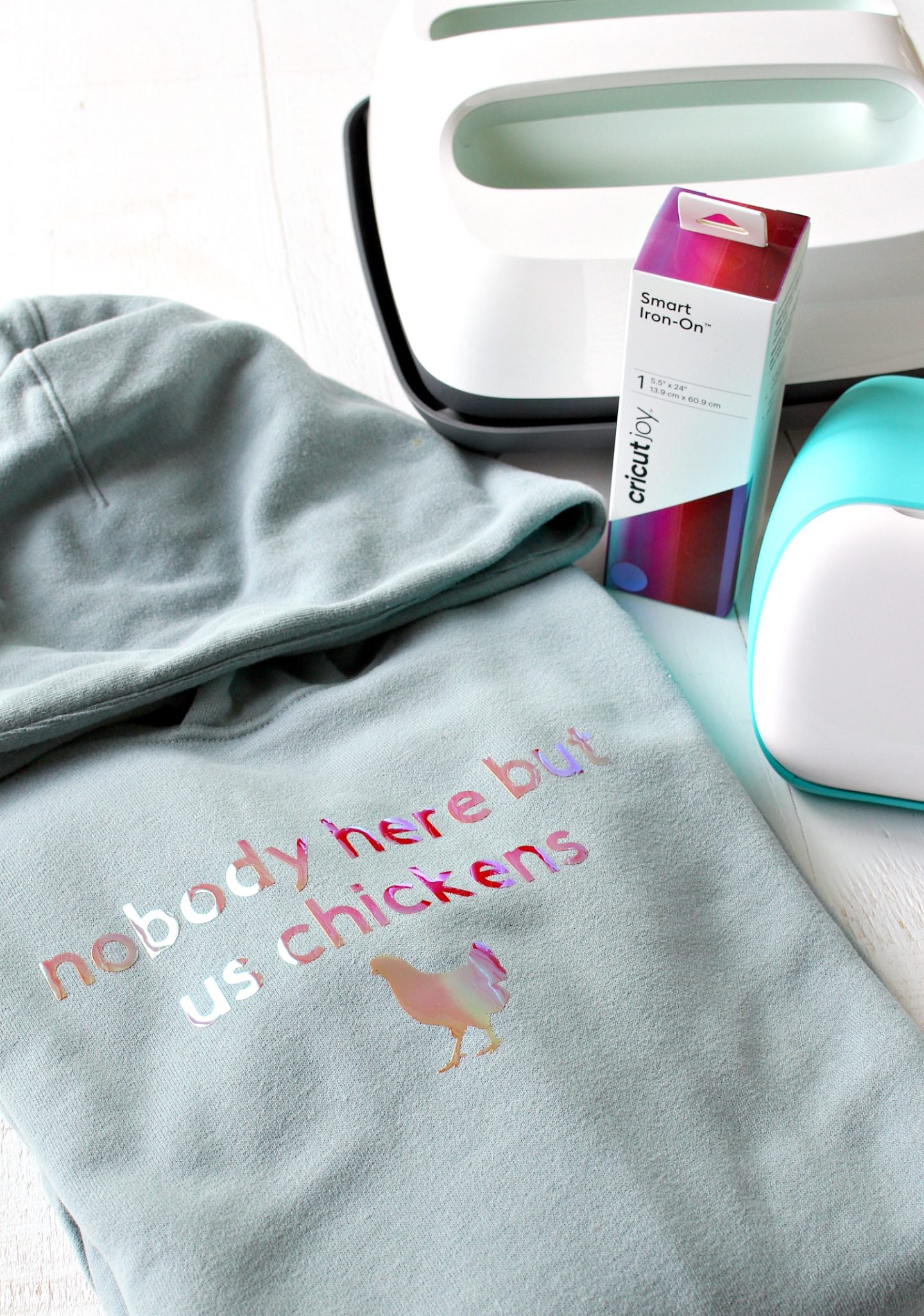 Supplies:
*(Cricut gifted me the items used).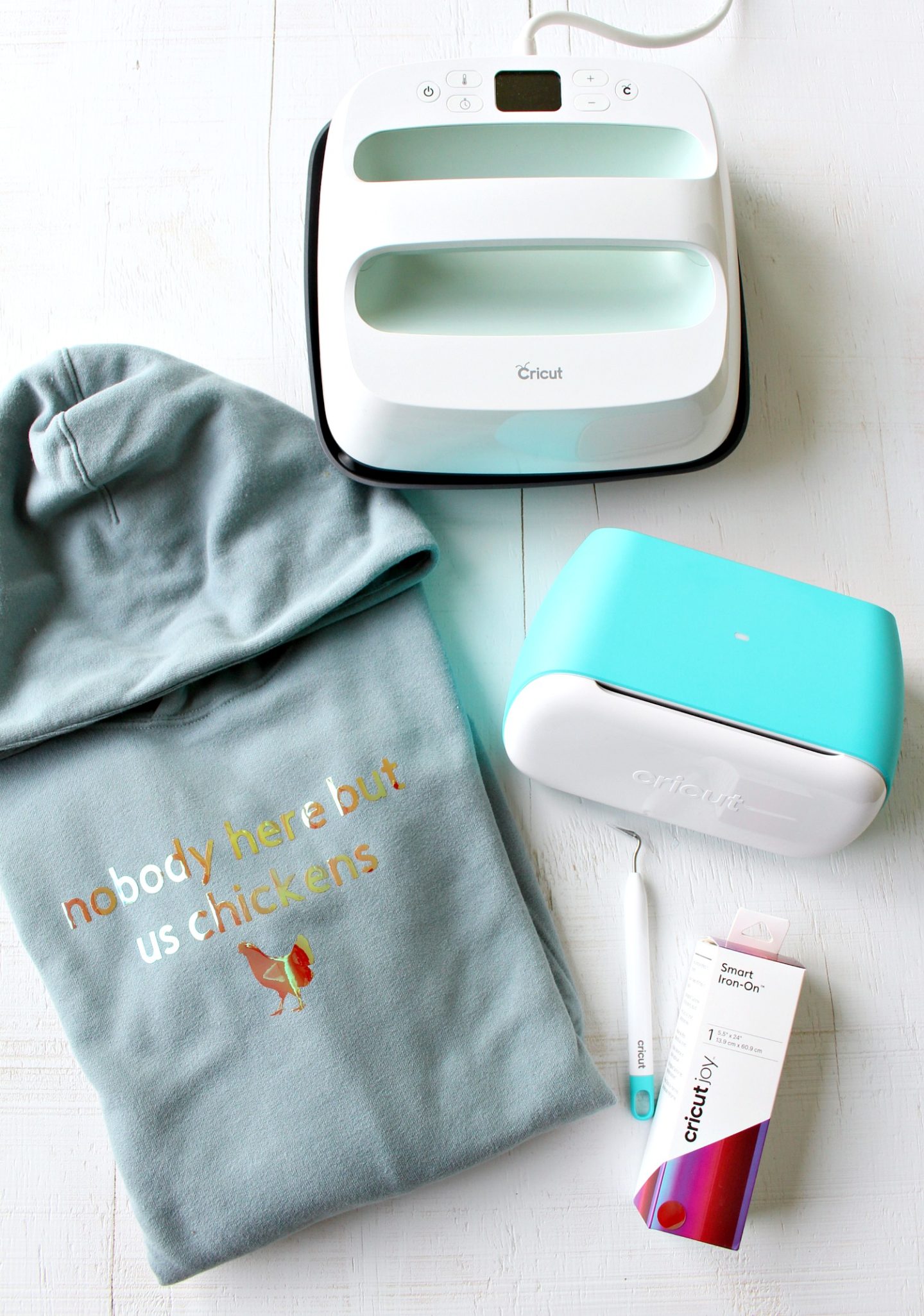 How to Design the Smart Iron-On Vinyl Design:
I will admit that I was a little nervous about starting to use Cricut products because I didn't know where to begin. That's why Design Space is amazing: there are so many beautiful templates and ready-to-use designs. So you can start making your own projects using templates and ready-to-use designs! Basically click and "cut" – it's that simple.
For my design, I used a template to roughly gauge the right size font – I selected a baseball tee just for reference. Then I clicked "text" and added my phrase using Cricut sans for the font – there are so many beautiful fonts, I got overwhelmed, lol. Then I searched though images for "chicken" and found a small chicken silhouette I liked. Again, there were lots of options and so many chicken images to choose from. I printed a trial run on an old t-shirt to test some fonts and sizes, but that wasn't necessary. In the end, my finished design is 8″ x 4 1/4″ (the letters are 1/2″ tall and the chicken silhouette is 1 3/4″). It was easy! This DIY iron-on vinyl shirt is definitely a beginner Cricut design project because it was so simple – the only trick is to remember to click a little button to mirror the design before printing.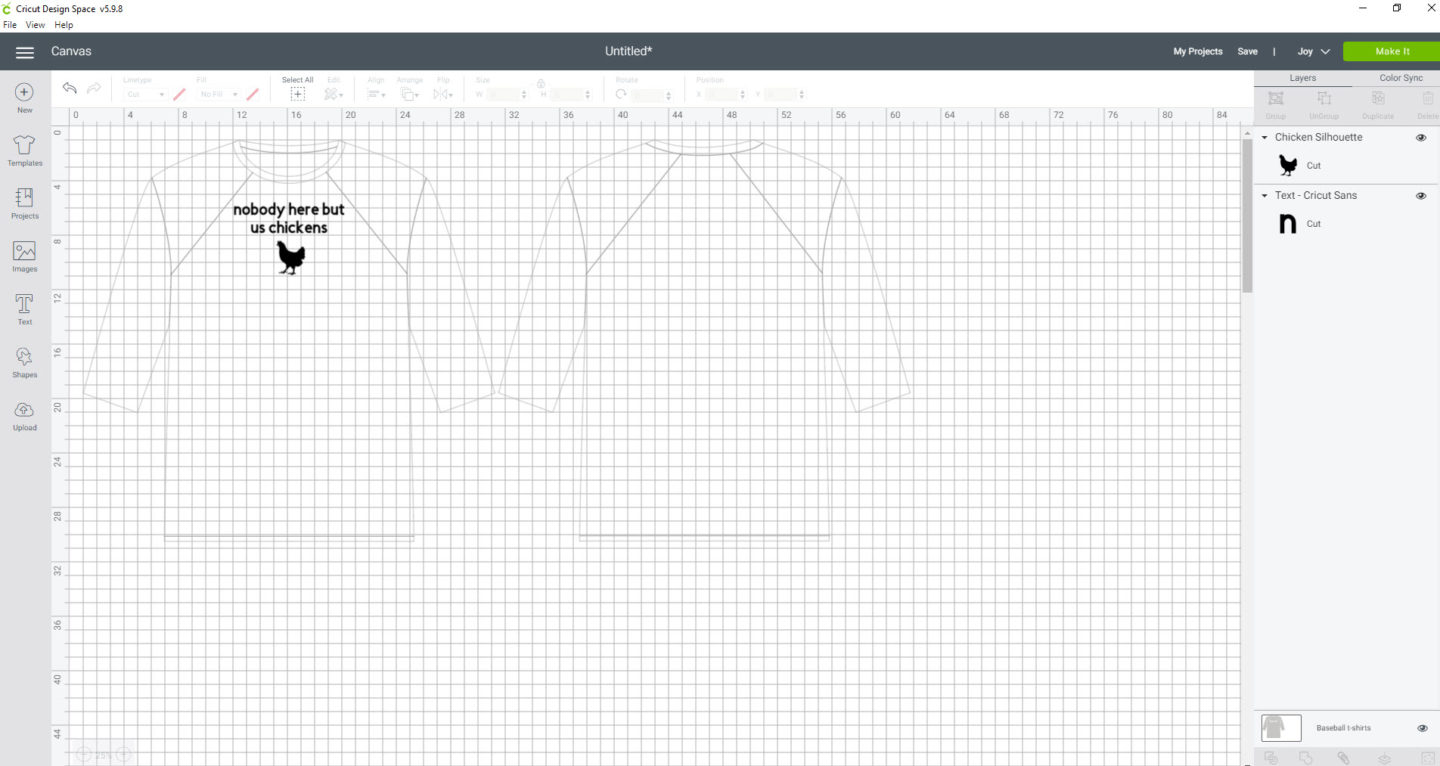 How to Apply the Smart-Iron:
Cricut is awesome because all of the instructions are super clear so if you purchase any of the tools or equipment, there are tons of resources to make sure your project turns out perfectly.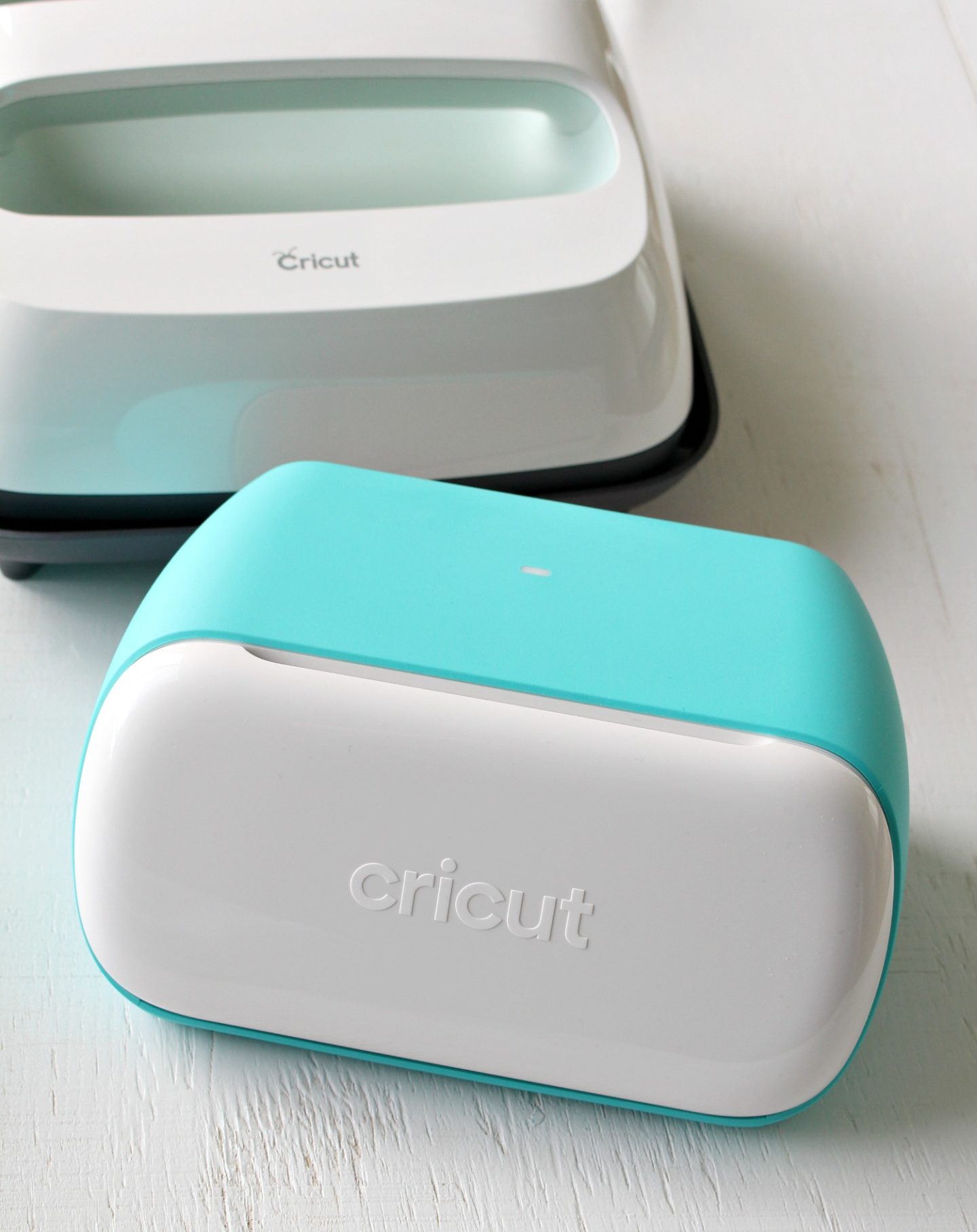 In a nutshell, I fed the Smart Iron-On vinyl into the Cricut Joy (no mat required) and it cuts out the design I made in Design Space for me.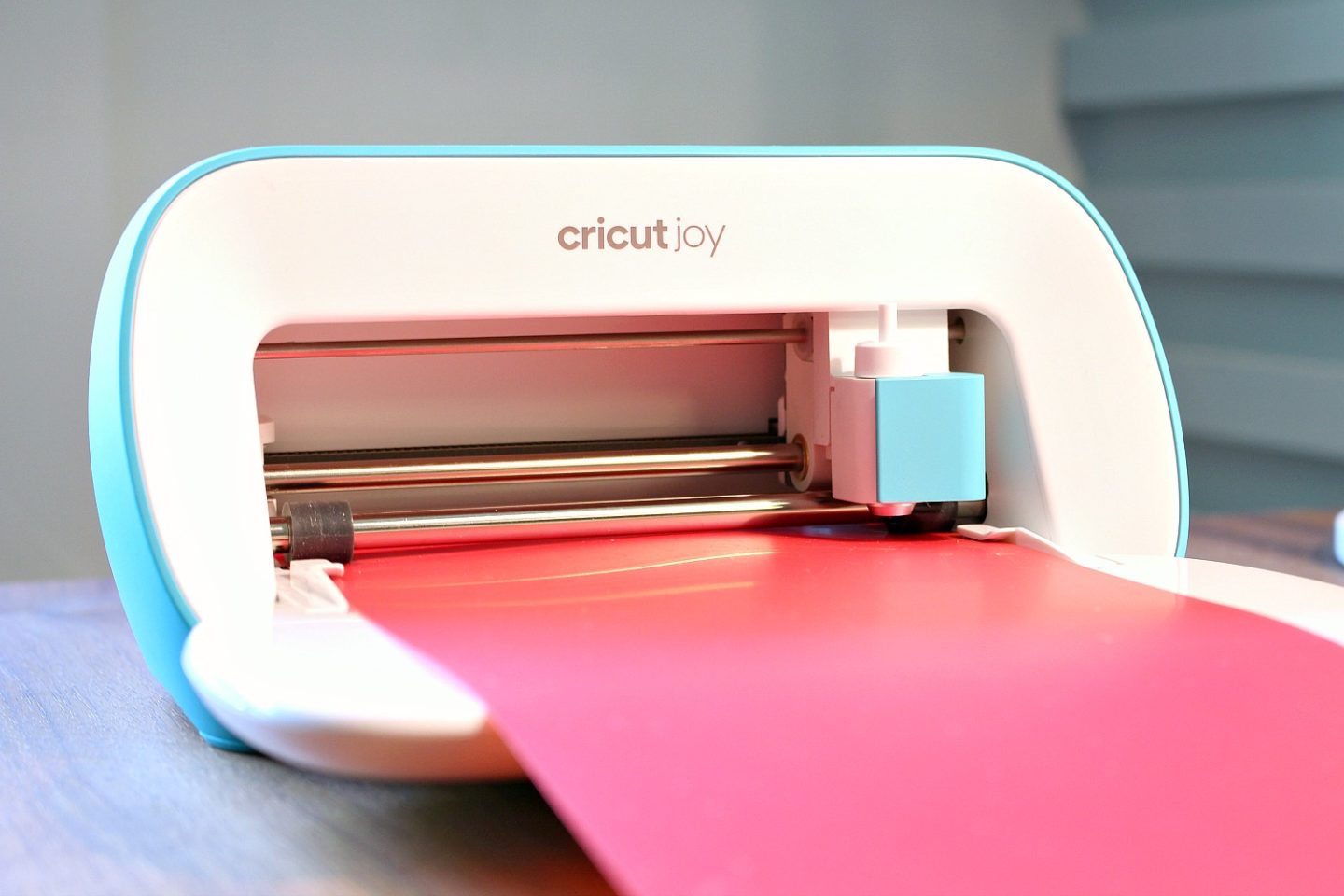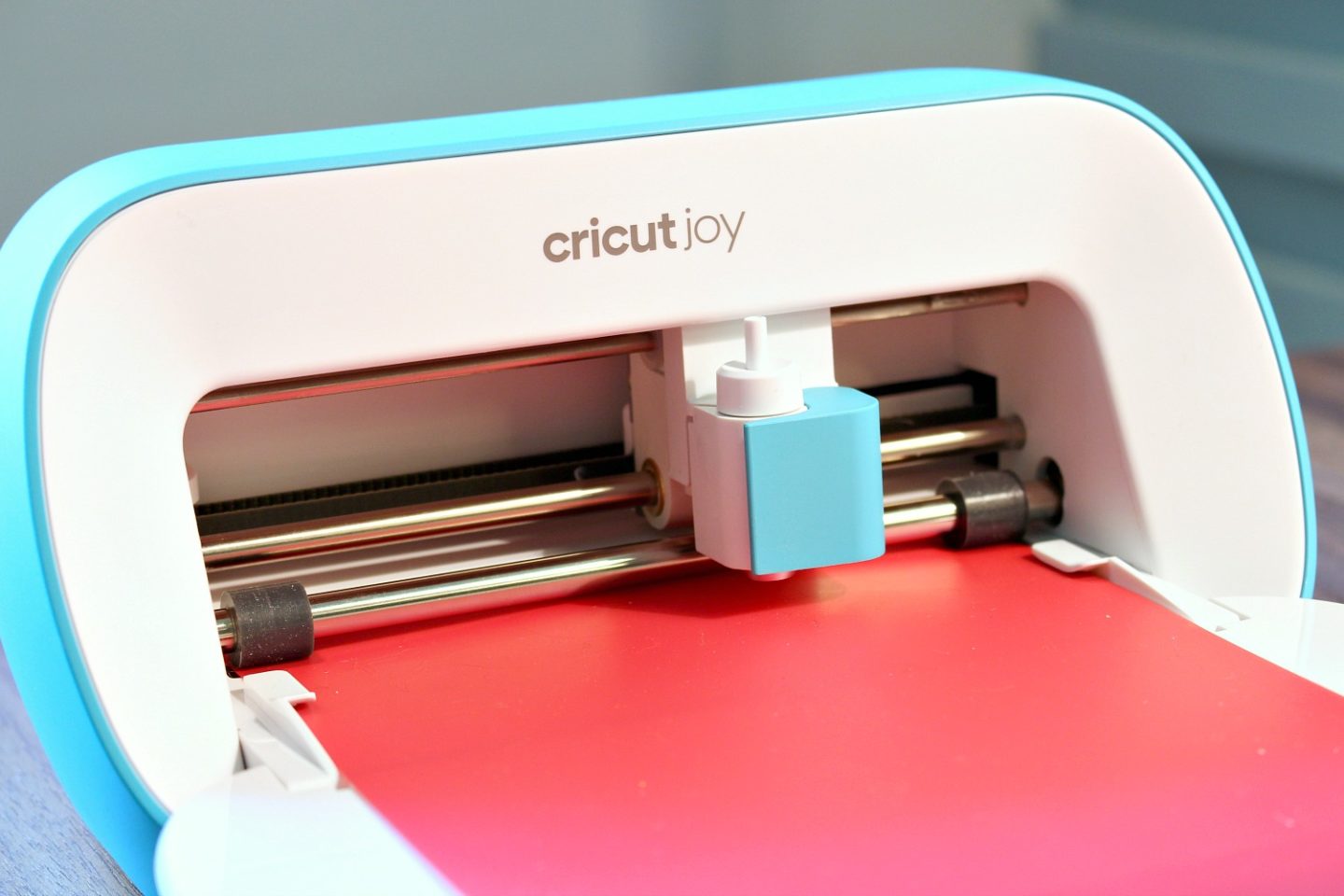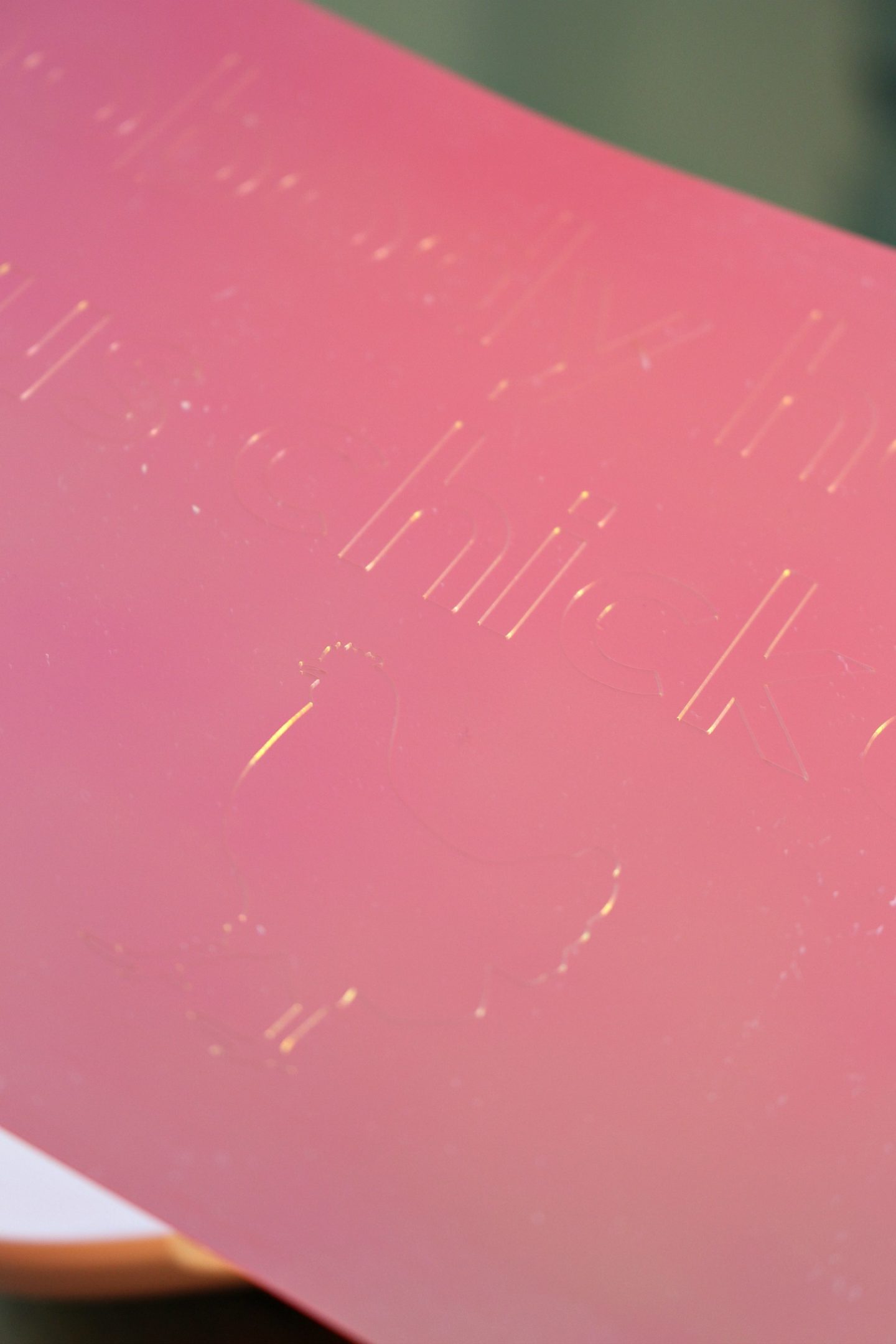 Then I peeled the excess vinyl away, using the weeding tool (top right in the photo below) for any trouble areas.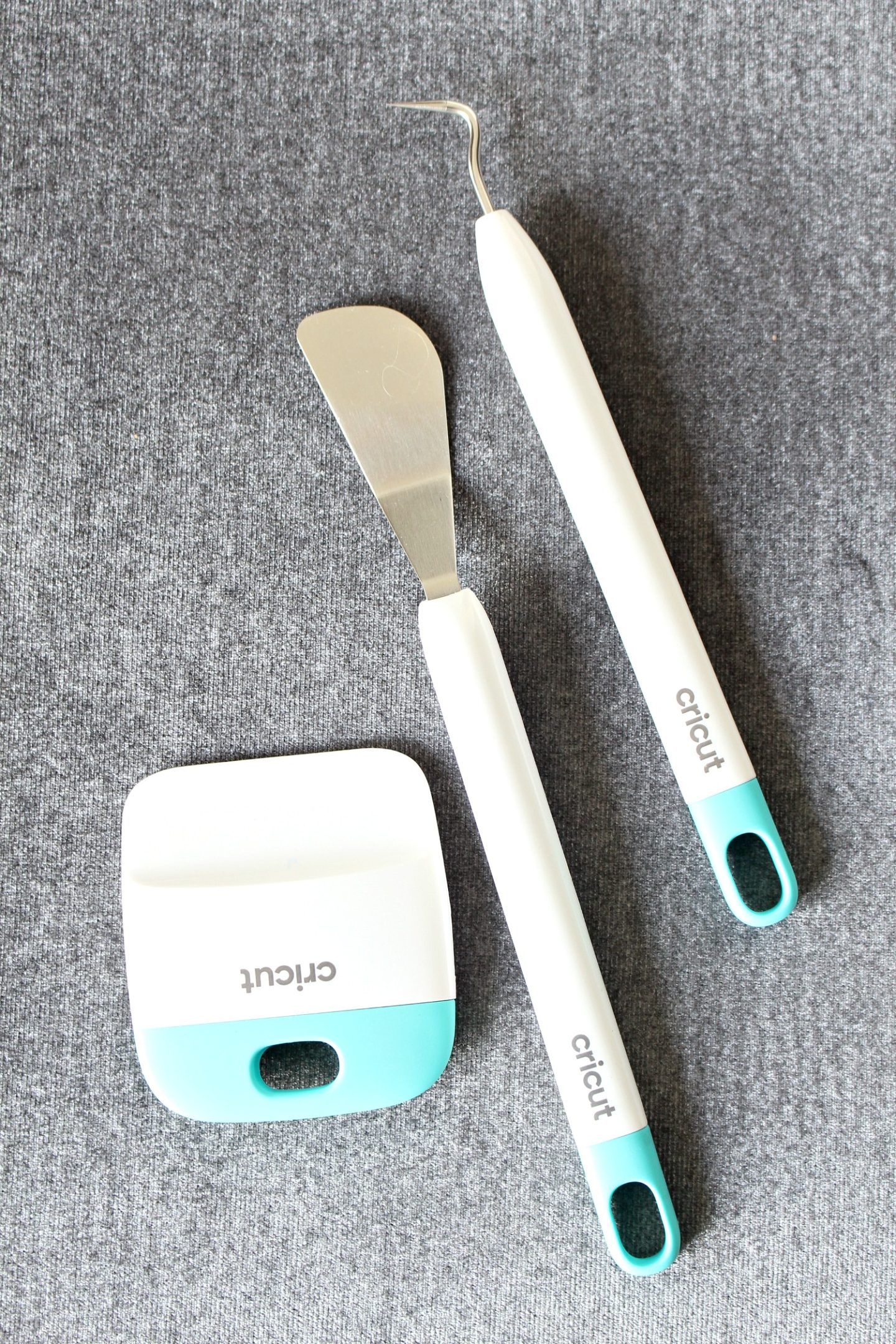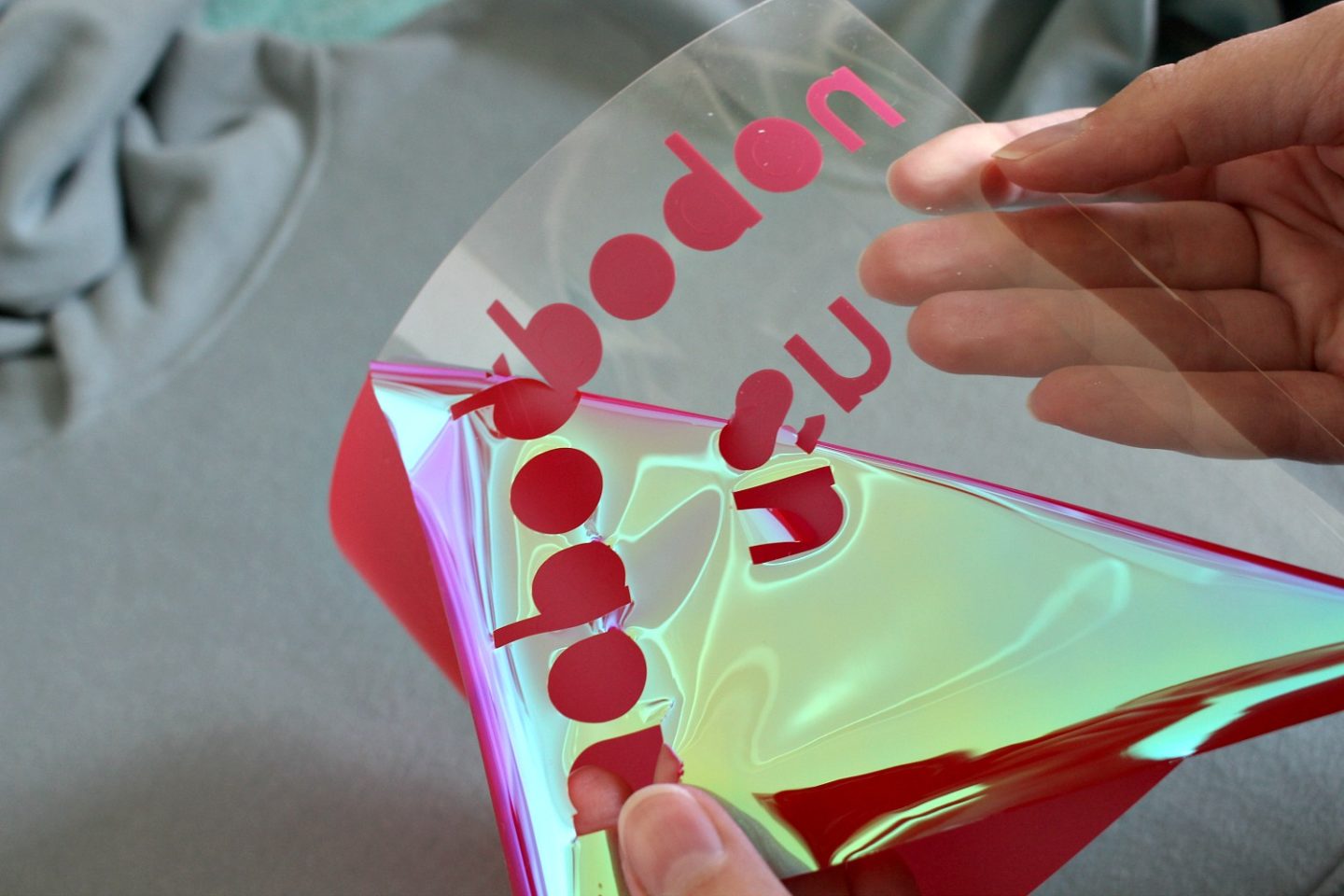 I chose a simple font and design, which is a perfect beginner project. The smaller the font or more swirly the script, the more skilled you need to be with "weeding" the design (i.e. picking out those little sections that don't come off in the first pull).
Then I laid my (laundered) sweatshirt on top of a towel on my glass top over – you just need a flat surface and I figured the oven could handle any residual heat.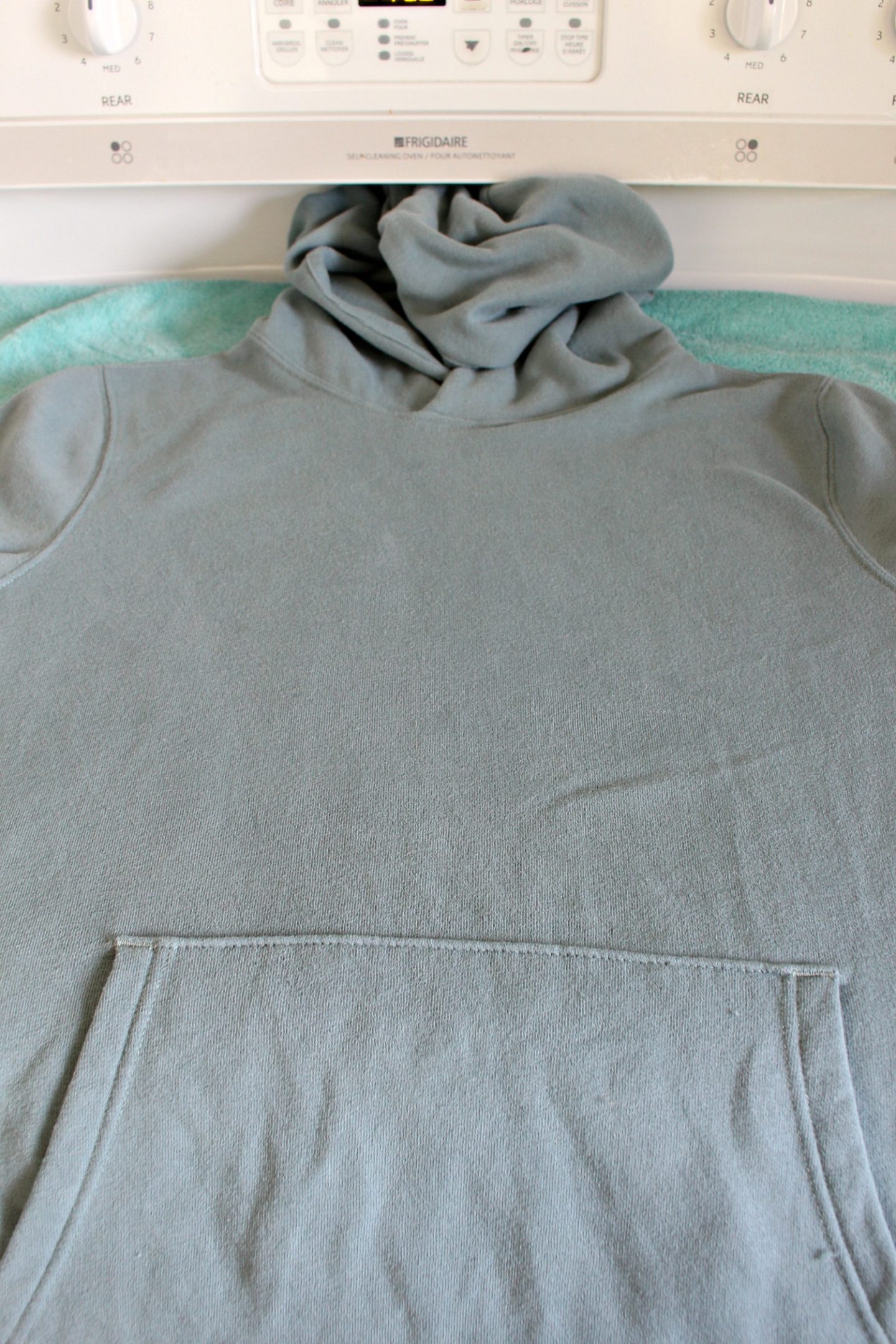 I used a lint roller to remove lint and smoothed the fabric.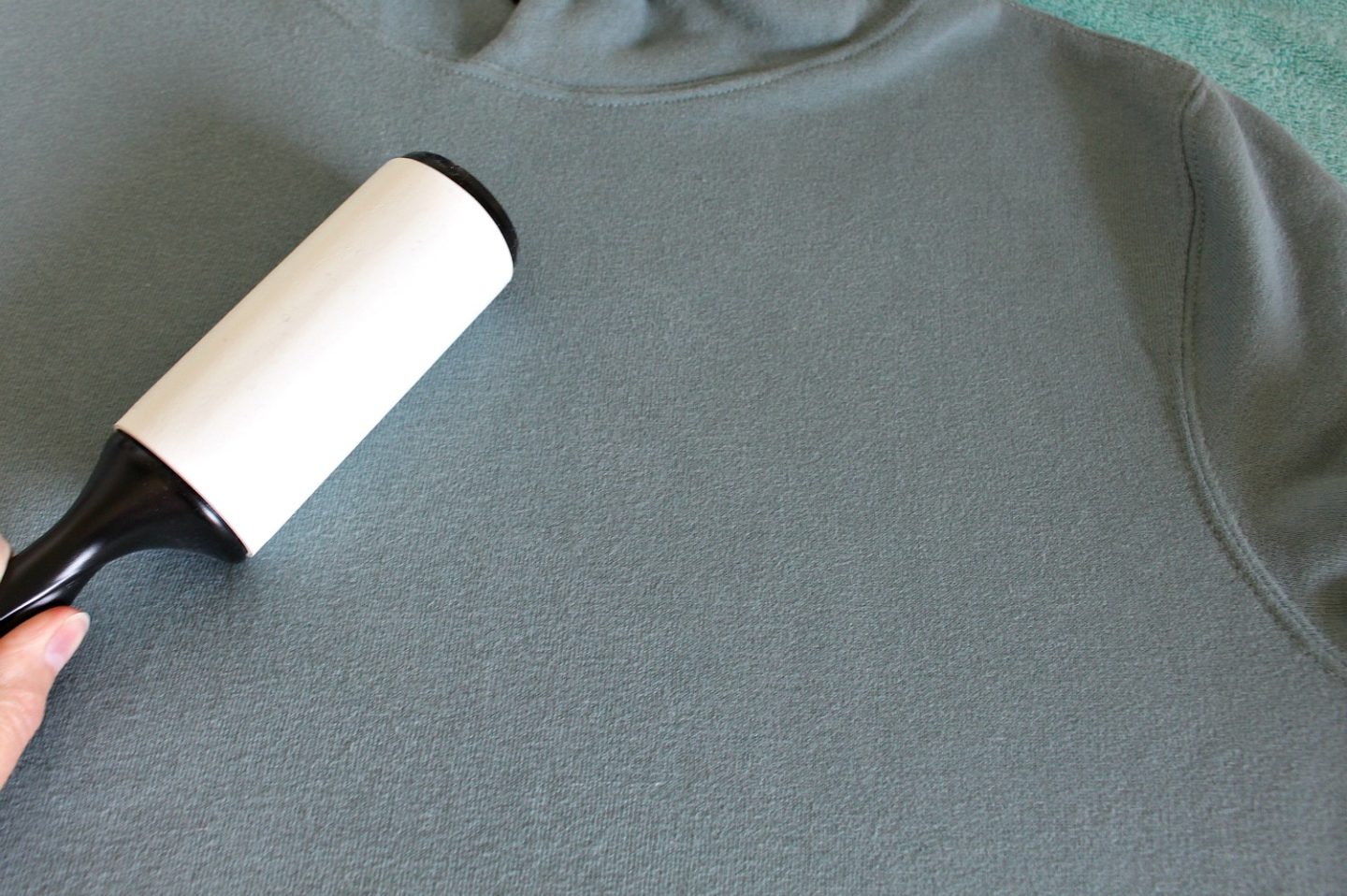 I positioned my design.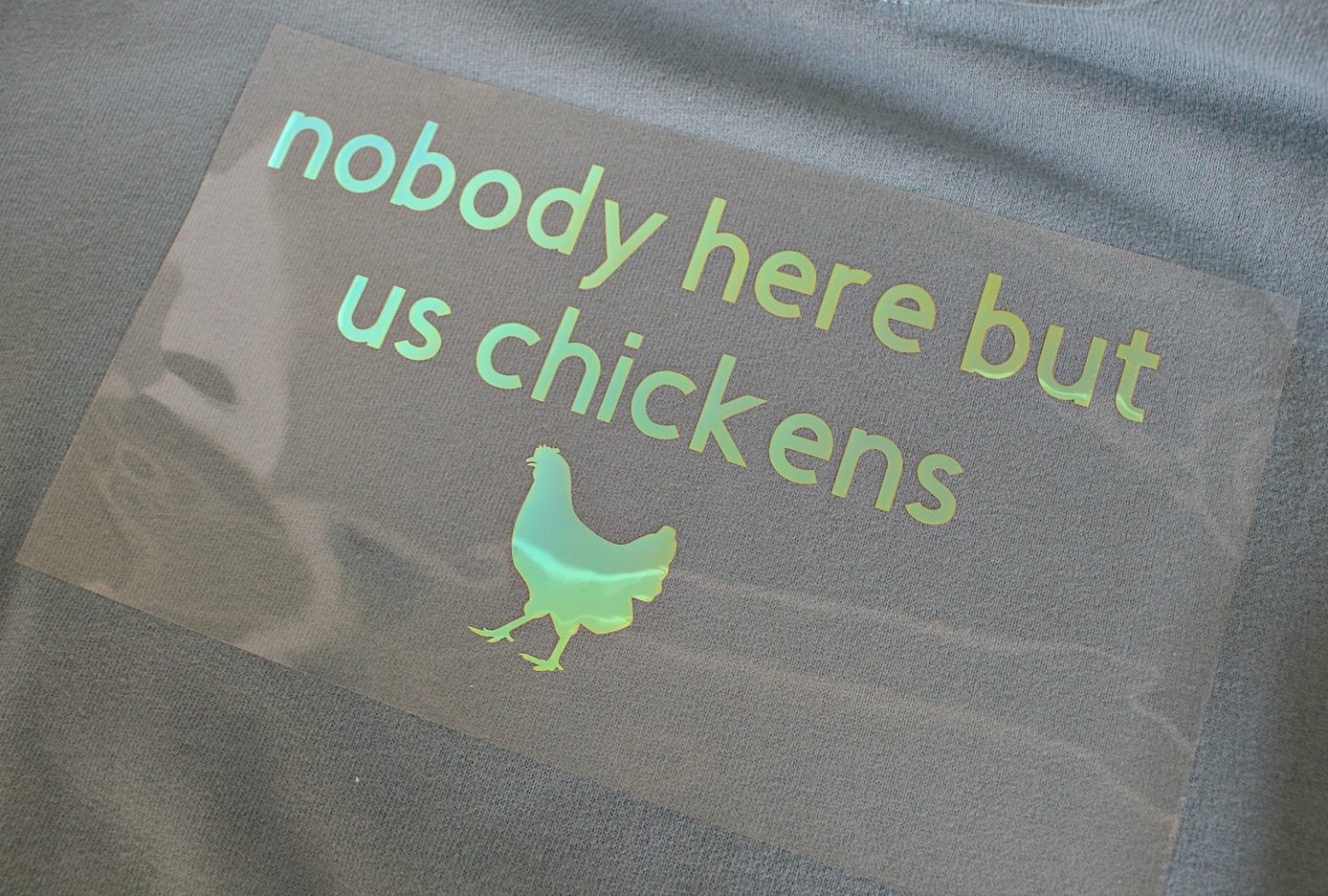 I turned on the Cricut SmartPress 2 – Cricut provides an easy-to-use heat guide where you can enter your item's material type, and whether you're using a towel (like I did) or the Cricut EasyPress mat, to determine what temperature to use and for how long.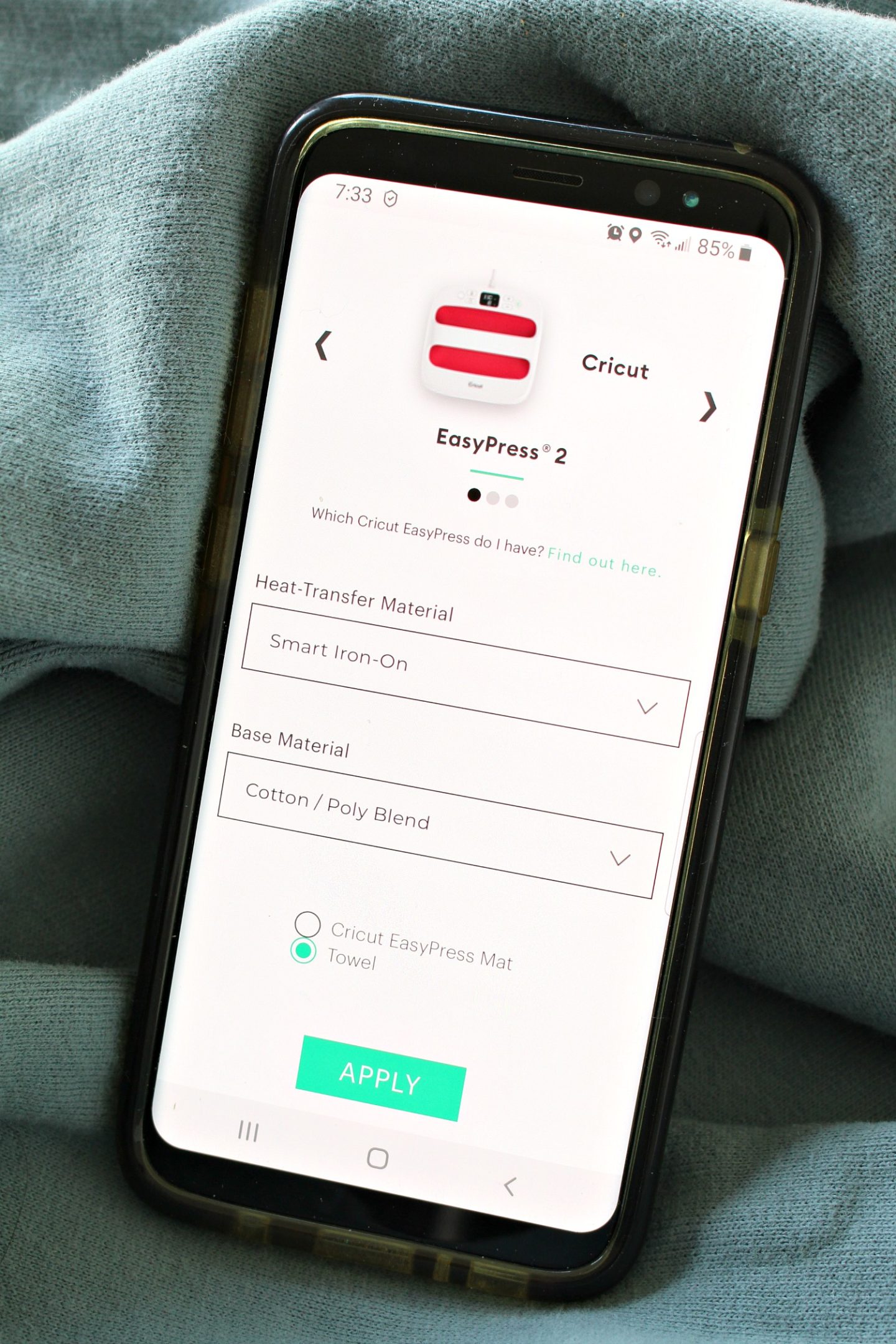 Then it was just a matter of pressing and holding for 30 seconds before flipping it over and repeating the process on the back, but this time for only 15 seconds. The time will vary based on your material so be sure to use the guide. You can also use a household iron to press the vinyl – but if the temperature varies you might run into trouble with the vinyl sticking BUT using an iron is a way more affordable option because most people already own one!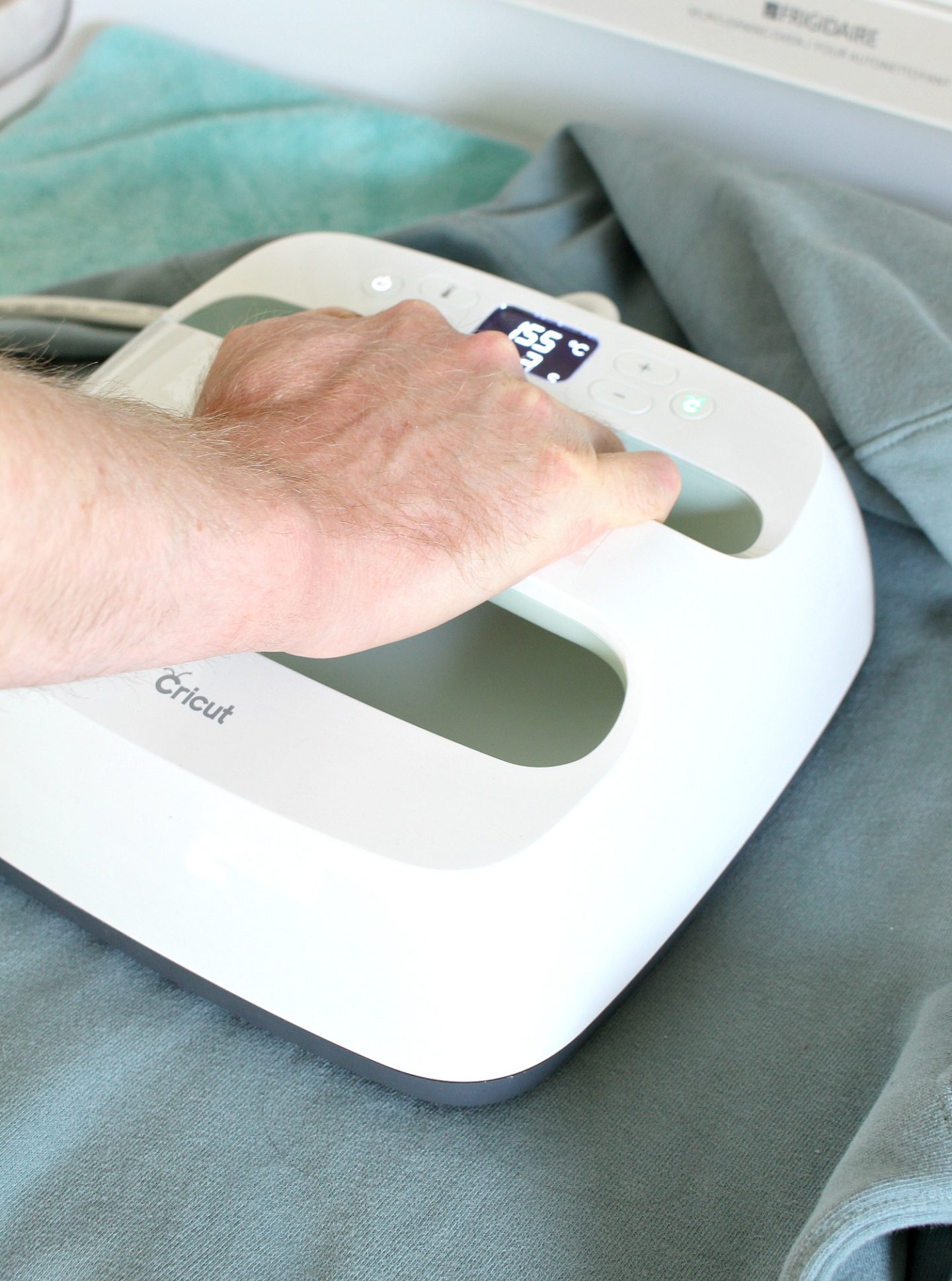 Once the vinyl was cool to the touch, I could remove the plastic top layer and marvel at my gorgeous design.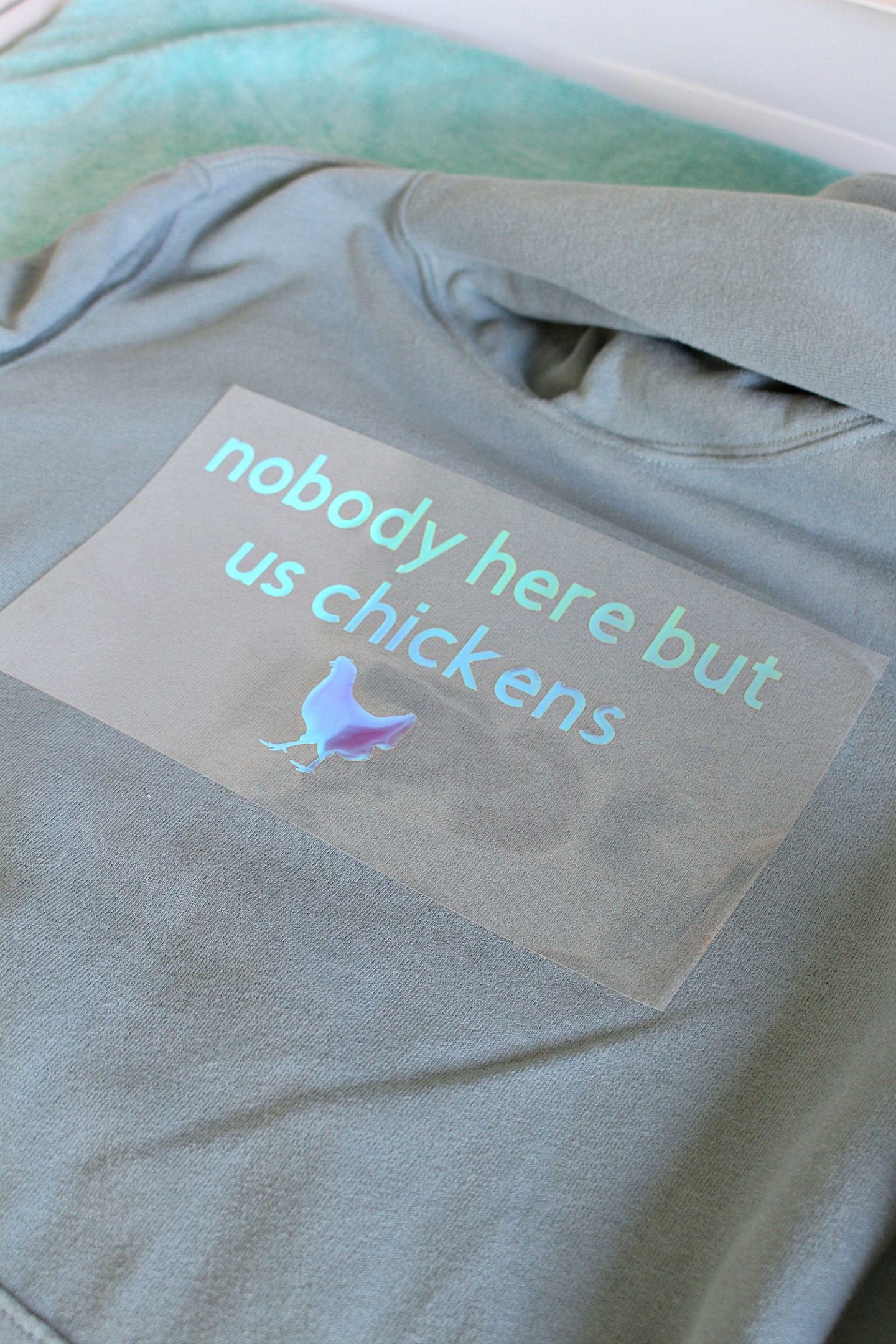 The vinyl lettering is stuck on really well and it's soft and flexible – don't be alarmed when you unbox the vinyl because it feels stiff but that's the plastic layer to keep it all contained while you're applying it. Once that's peeled off, the vinyl design is flexible and comfortable to wear.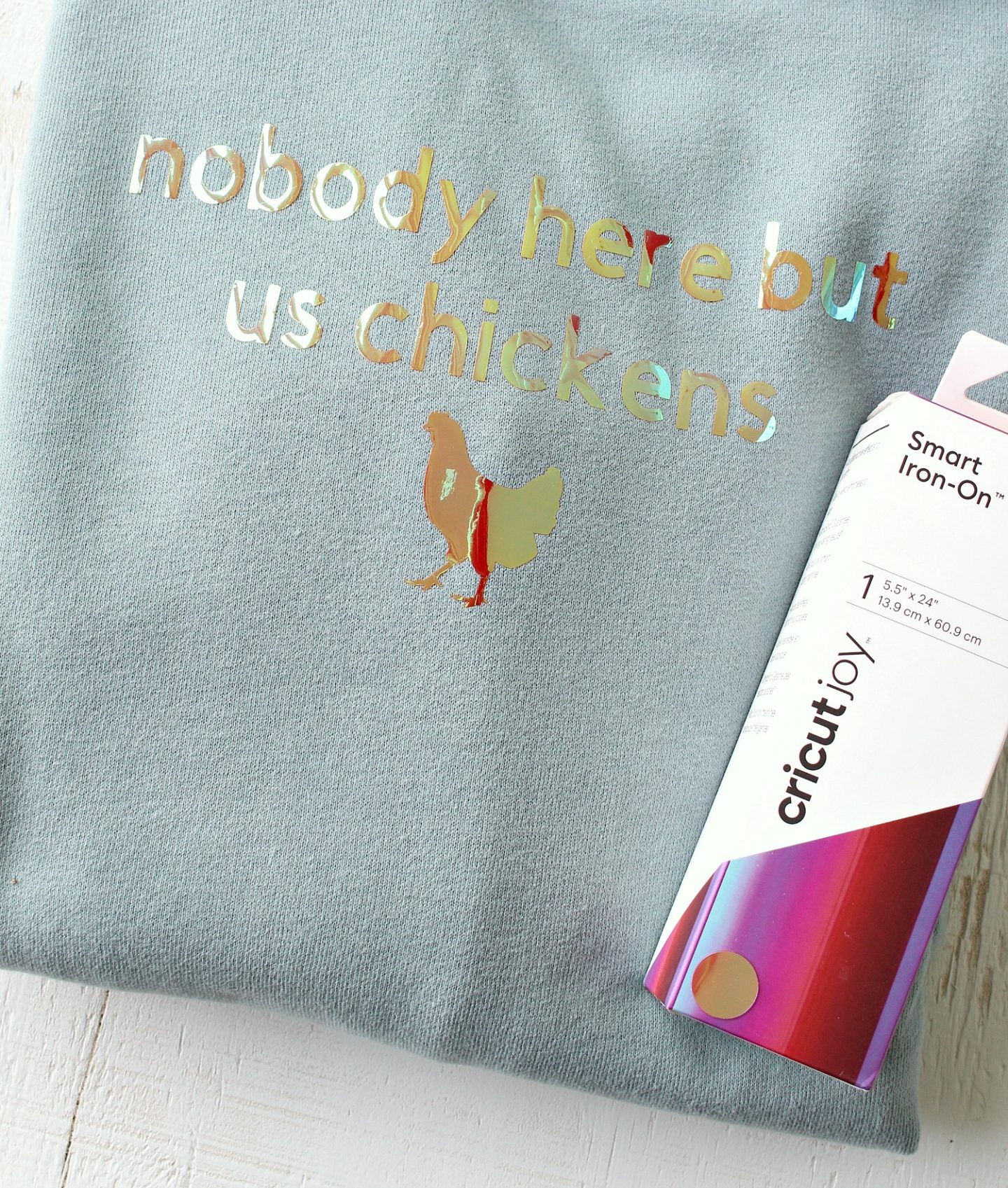 How cute is my new DIY iron-on vinyl shirt for chicken lovers?!?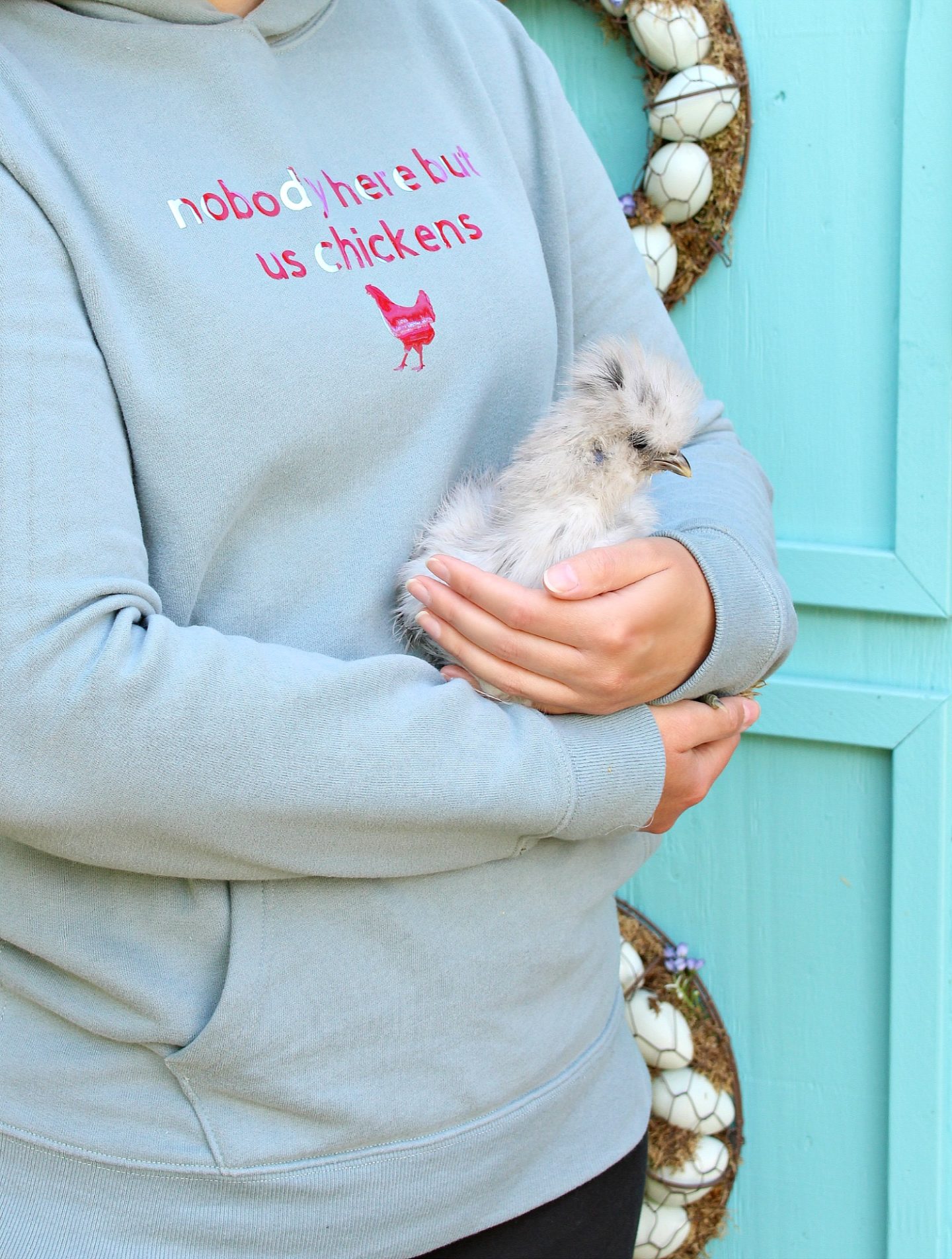 There are many different kinds of Smart Iron-On vinyl, from solids – like aqua! – to glittery ones and this holographic style. I was sent this holographic kind and wasn't sure I loved it when I first unboxed it. But I decided to try it and now I think the holographic vinyl is super cool. Sometimes it's deep pink, sometimes it pale grey/blue. I have lots of photos in this post because I wanted to show different angles to give you a better look:
Huge thanks to my model, one of my yet-to-be named splash silkies. Do you remember these little chickies? The silkies are still small, compared to my other growing chicks, but they're definitely bigger than they were! I figured my fancy DIY iron-on vinyl shirt required a fancy chicken breed model, haha – plus the silkies are slow and easy to catch. My other chicks are WILD!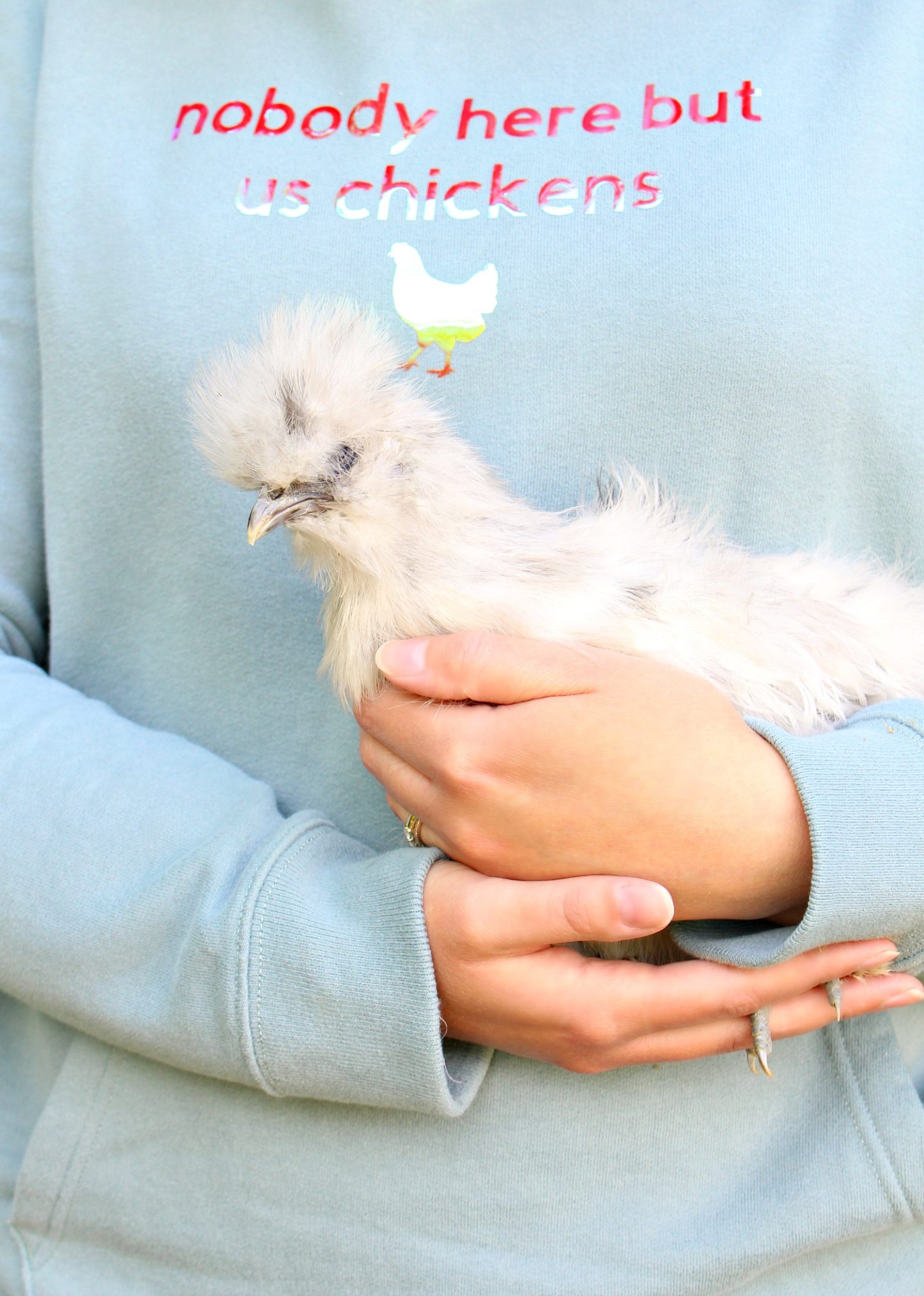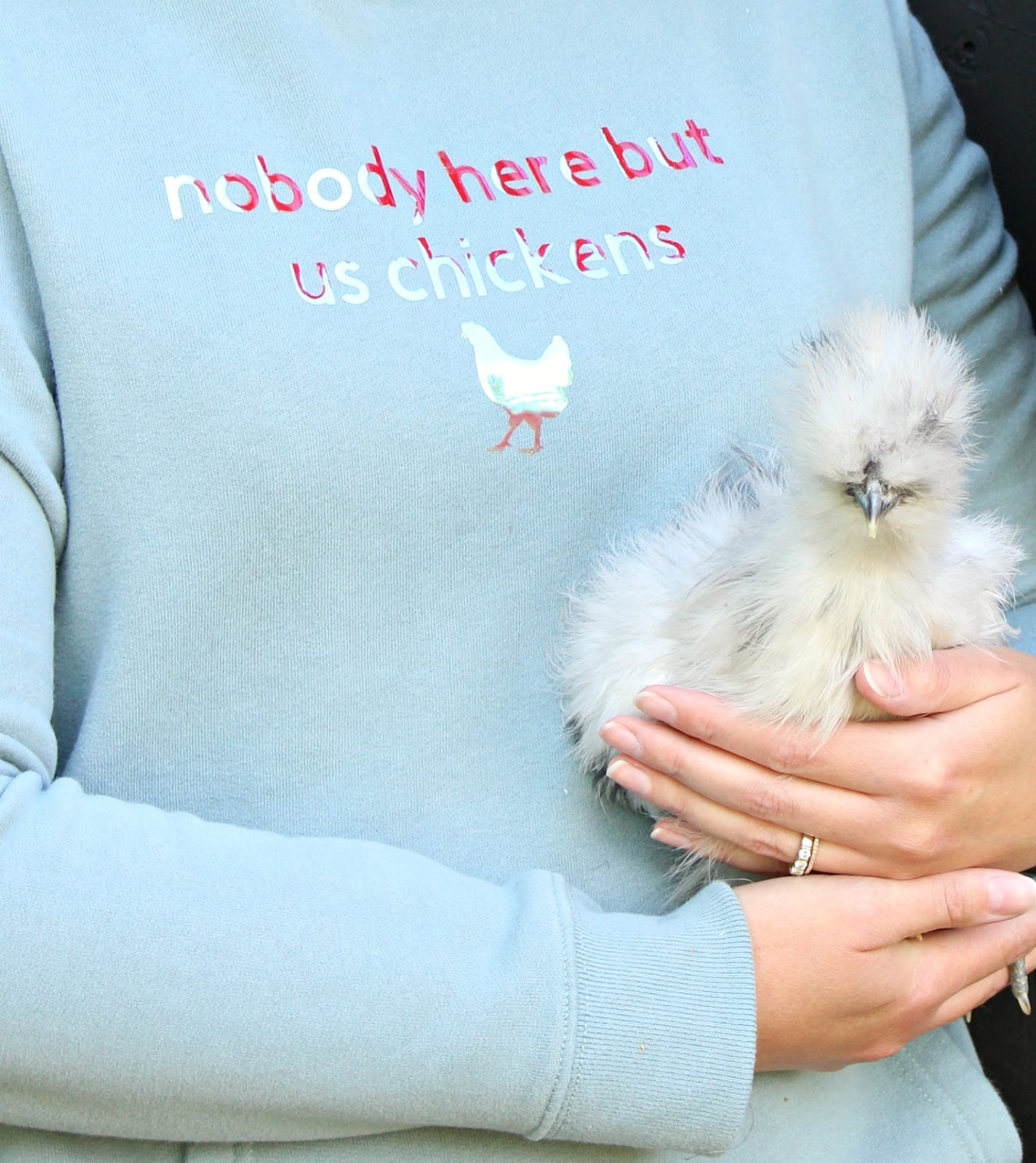 This is my first time working with Cricut machines and supplies. I have wanted to try Cricut products for so long and now that I've been able to experiment with the Cricut Joy, I'm hooked – and so is Handy Hubby. You may have noticed him pressing the vinyl while I snapped a photo. He is SUPER EXCITED about personalizing things – he wants to make vinyl decals for the truck, the ATV, the lawnmower, his work mug, and we bought him a few sweatshirt and t-shirts too for some iron-on vinyl projects. The Cricut Joy can cut a variety of materials and make a variety of things, from iron-on vinyl to designs to vinyl for hard surfaces and even design beautiful cards, but it's super small and compact so it's easy to store. Plus it's turquoise, so you know I really love it, haha. I am really looking forward to experimenting with it some more and creating more beautiful things. It's exactly as much fun as I thought it would be!