I have a WOW makeover for you today: a blue fireplace makeover with chalk paint (this post is a collaboration with Annie Sloan Chalk Paint®) – you caught a little sneak peek of this project when I shared my Mom's mid-century modern inspired dining room makeover.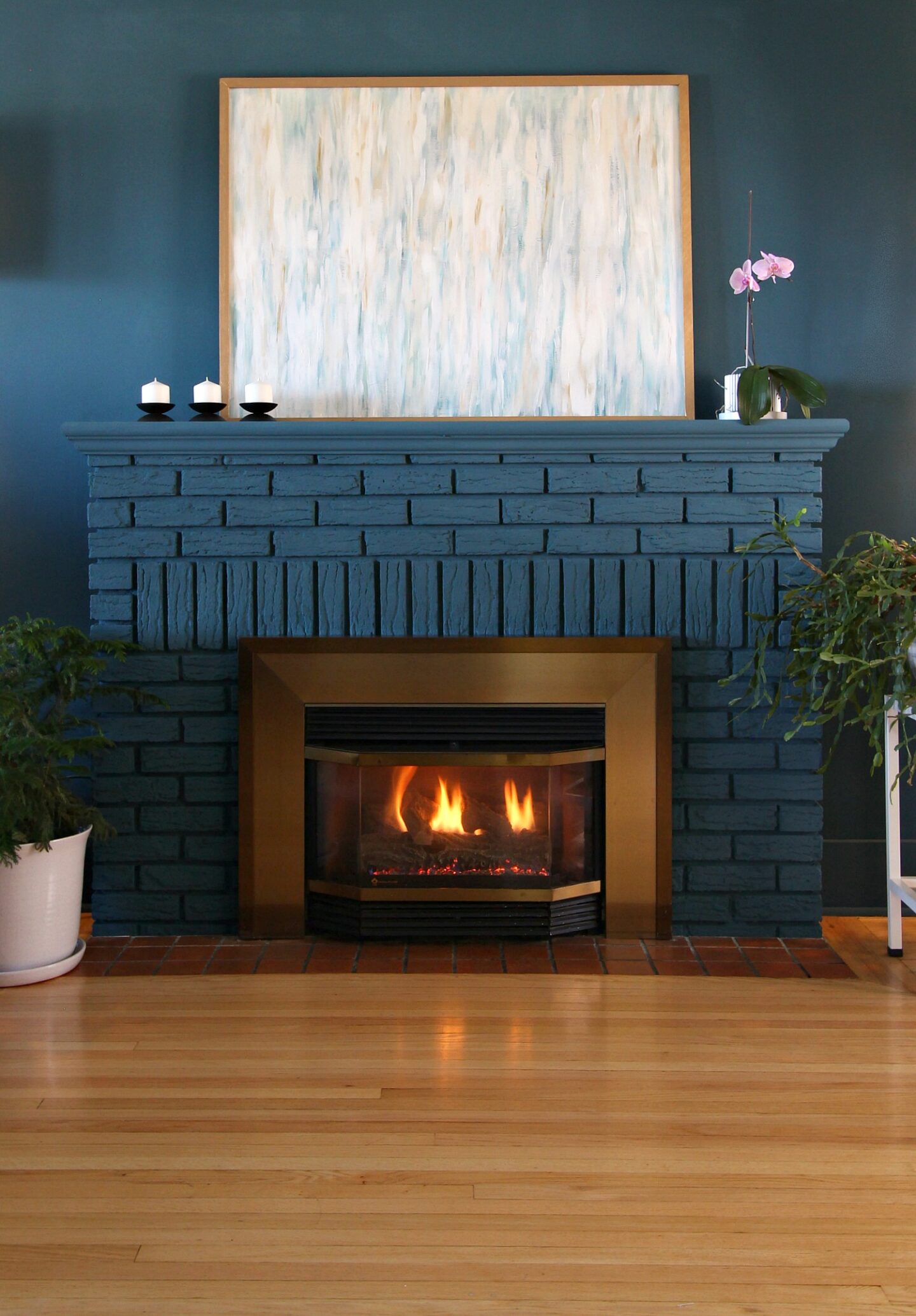 My Mom was technically given landlord permission to paint this apartment and, after he saw her gorgeous stairwell makeover, seemed pretty confident in our design choices. But I was really, really nervous he wouldn't like the changes we made – especially this bold blue fireplace (and the wallpaper we hung, and the light we replaced, and the ceiling we painted aqua – we definitely took some creative liberties), but I knew it could all be un-done and restored to beige. I didn't touch anything that wasn't already painted (like the wood pocket door in the dining room, which I resisted the urge to refinish haha)! But still, my design choices can tend toward the bold and the blue, so I know my aesthetic is not everyone's cup of tea. Last week he checked on something in the apartment and it was time for the moment of truth! Happily, she told me he … (drumroll please) loved it all! Whew! I'm so happy. All we have to do upon exiting this apartment is touch up the paint. I really love the bones of this older home and I think we've restored some homeyness.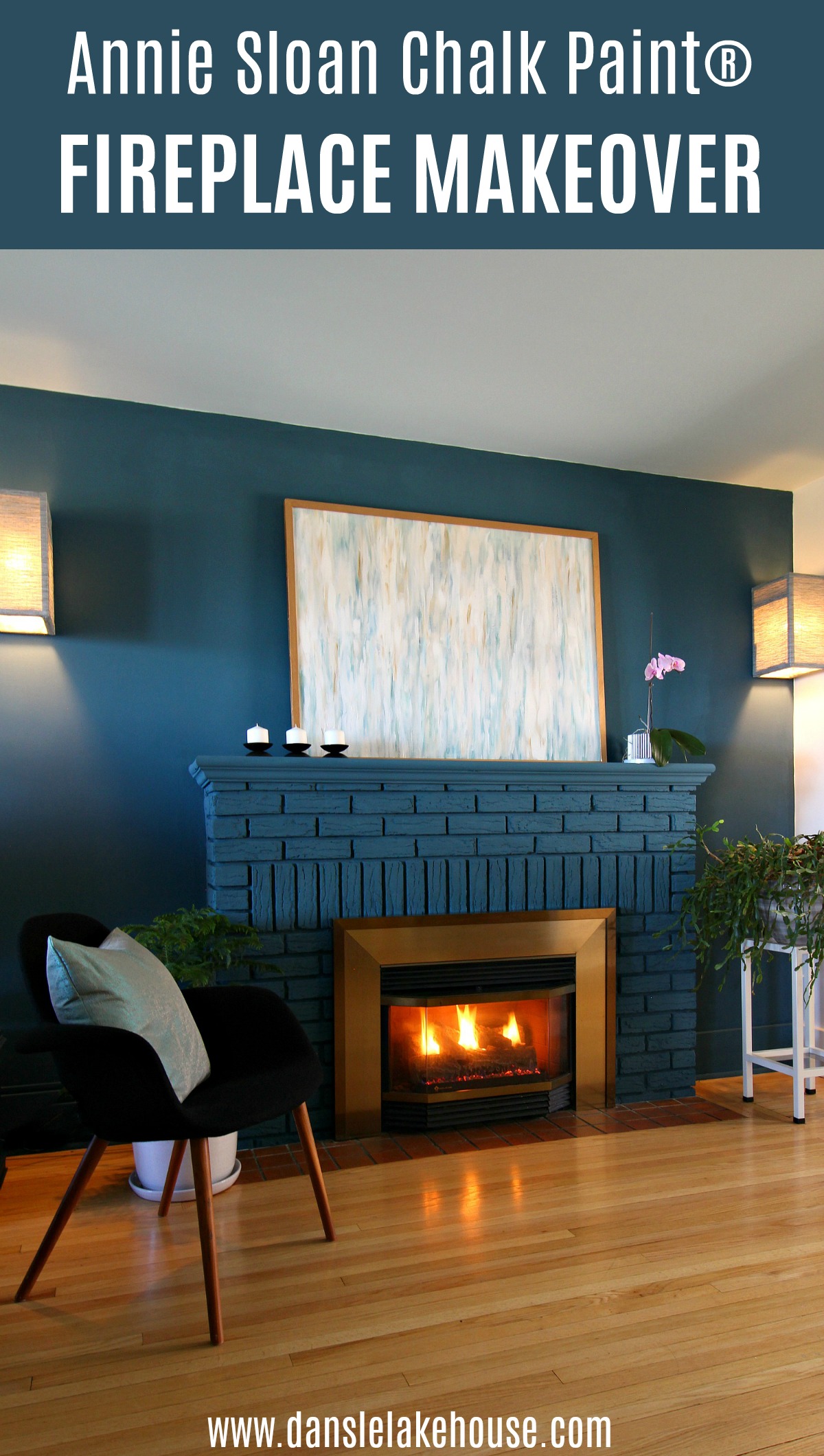 Mom has always loved my all charcoal grey fireplace/accent wall situation but she's never lived anywhere with a fireplace – which was always her dream. So having this fireplace is a sweet perk. The only downside is that some renovations to the building turned a formerly centered fireplace into an off-centered one, accentuated by the TV positioned to the left (where the cable hooks up). To recreate the look from my house – and also to help blend in the big black TV – I decided to paint the whole wall, fireplace and TV stand the same inky color. I chose a blue, a little bolder than my charcoal wall but also less dark. The verdict? Mom LOVES it! The ceilings are really tall and both ends of the apartment have huge windows, so it can carry a moody color like this and the end result is cozy and inviting.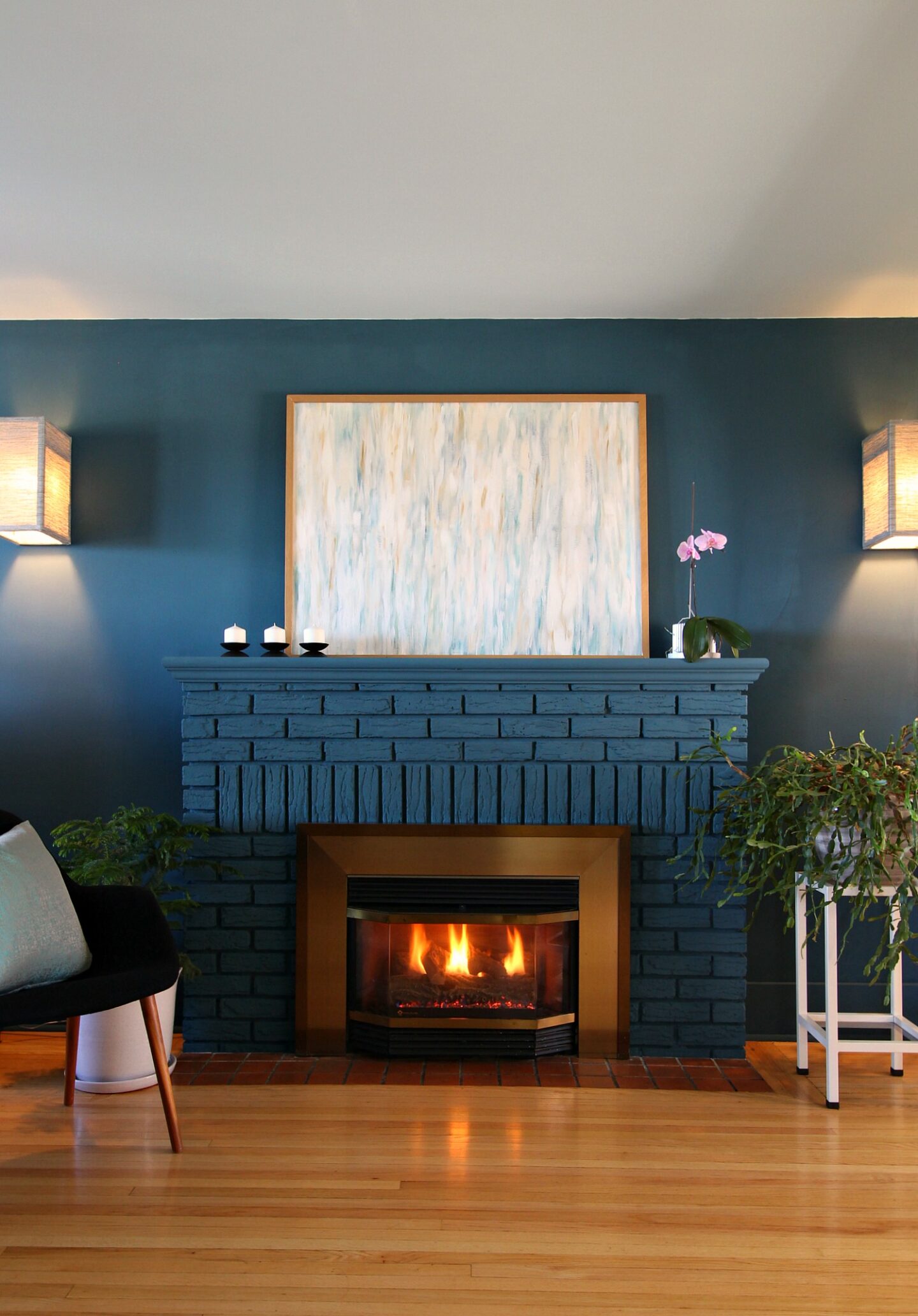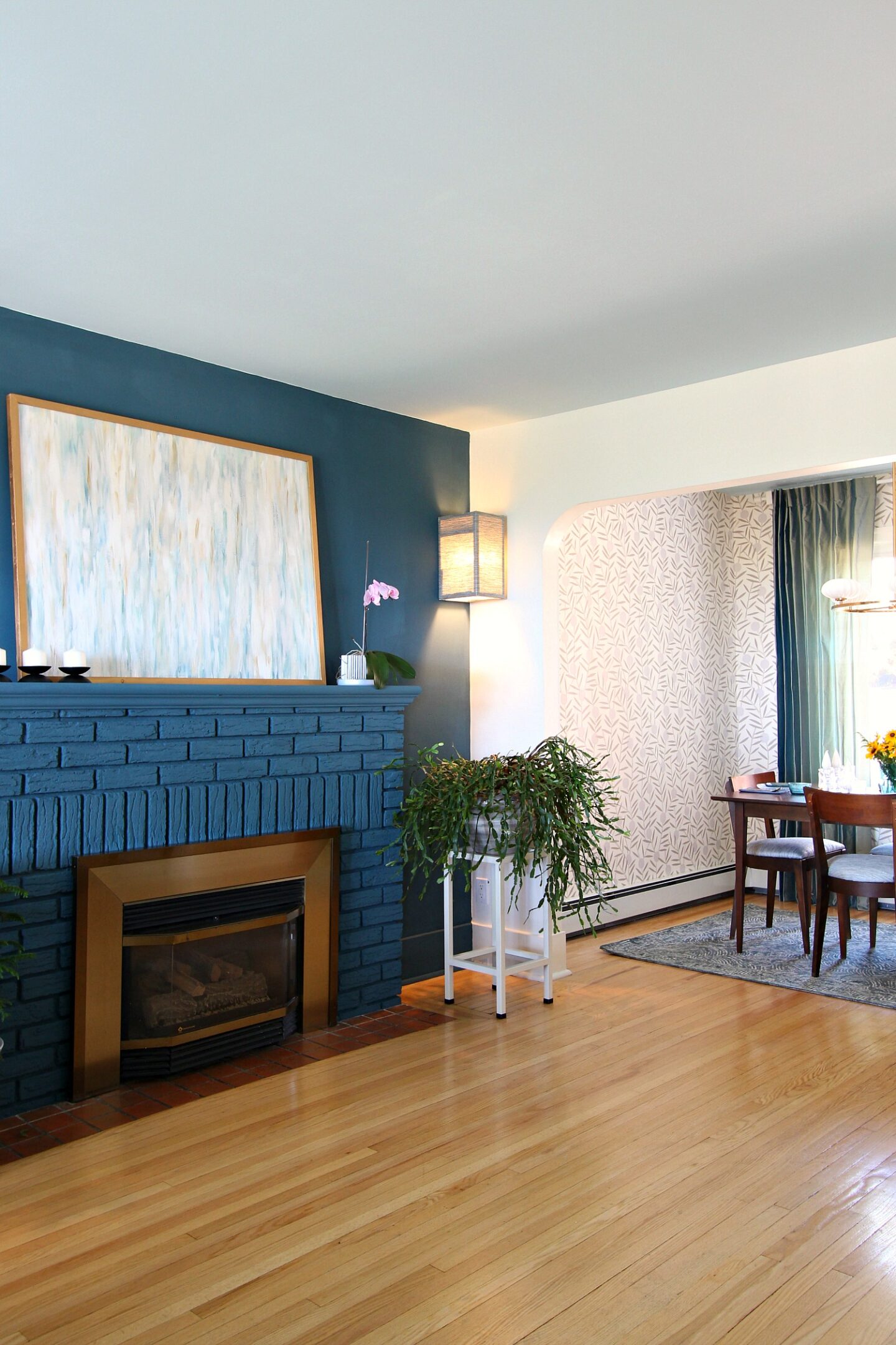 Here's a reminder of the before, which was perfectly lovely – the white brick and white trim with beige walls is a clean and classic look. I just wanted to add more WOW for my Mom, who doesn't love beige walls at all.
The painting above the newly painted blue fireplace is a DIY I quickly whipped up! I used some scrap wood and made a frame, which I painted with some leftover gold spray paint (click here for my canvas framing tutorials). And the "sconces" are a DIY hack I'm on the fence about – but I'll share the scoop on those later.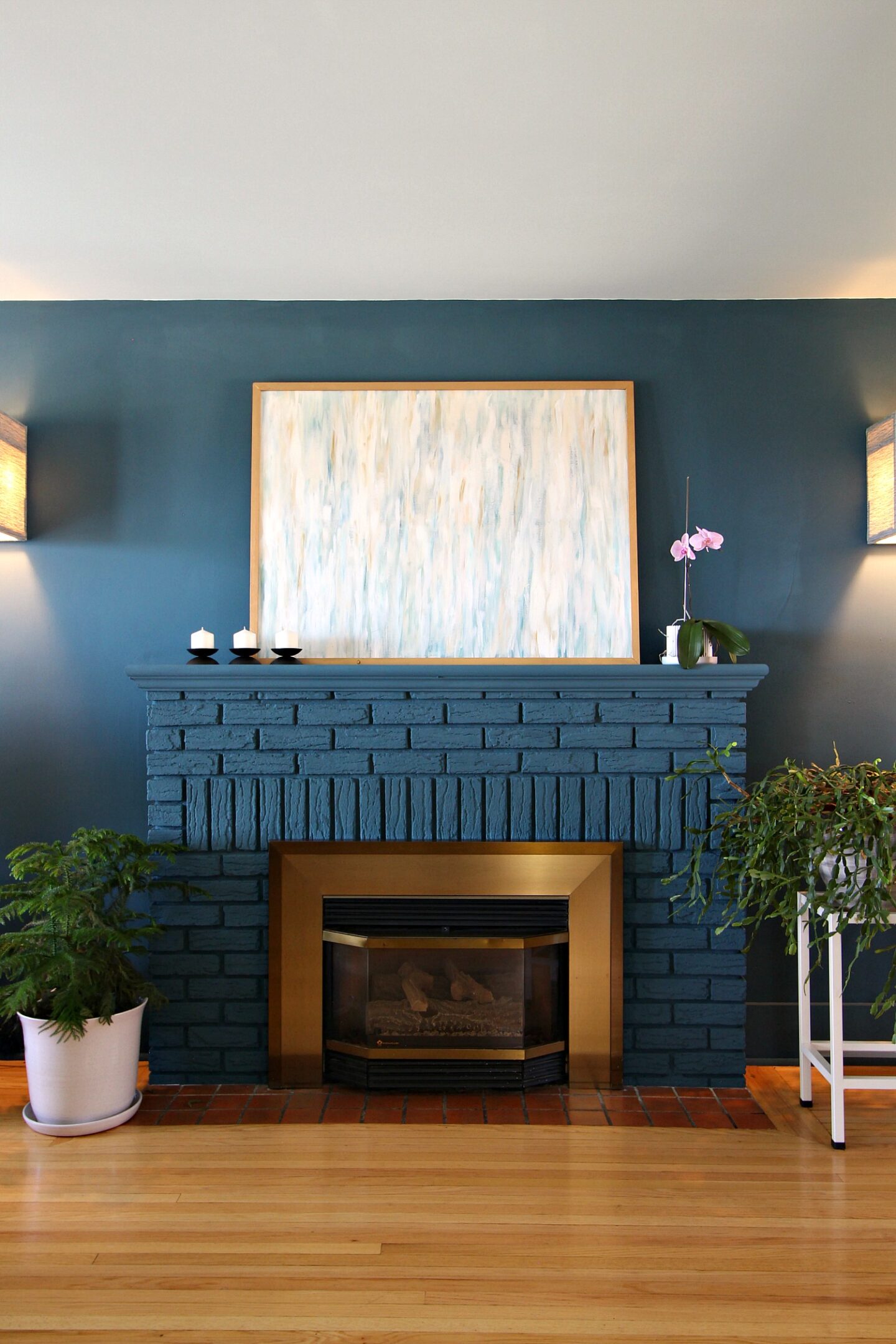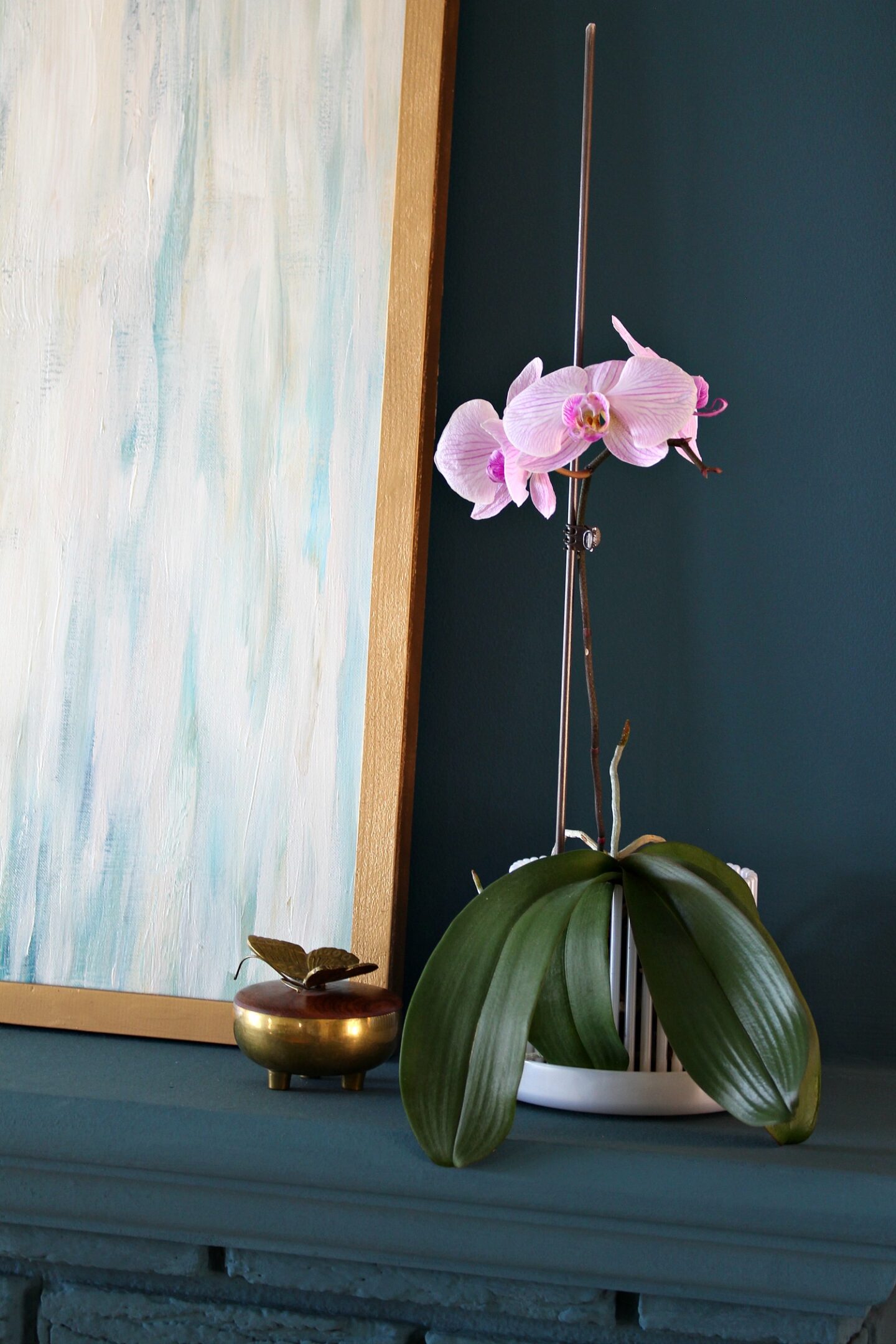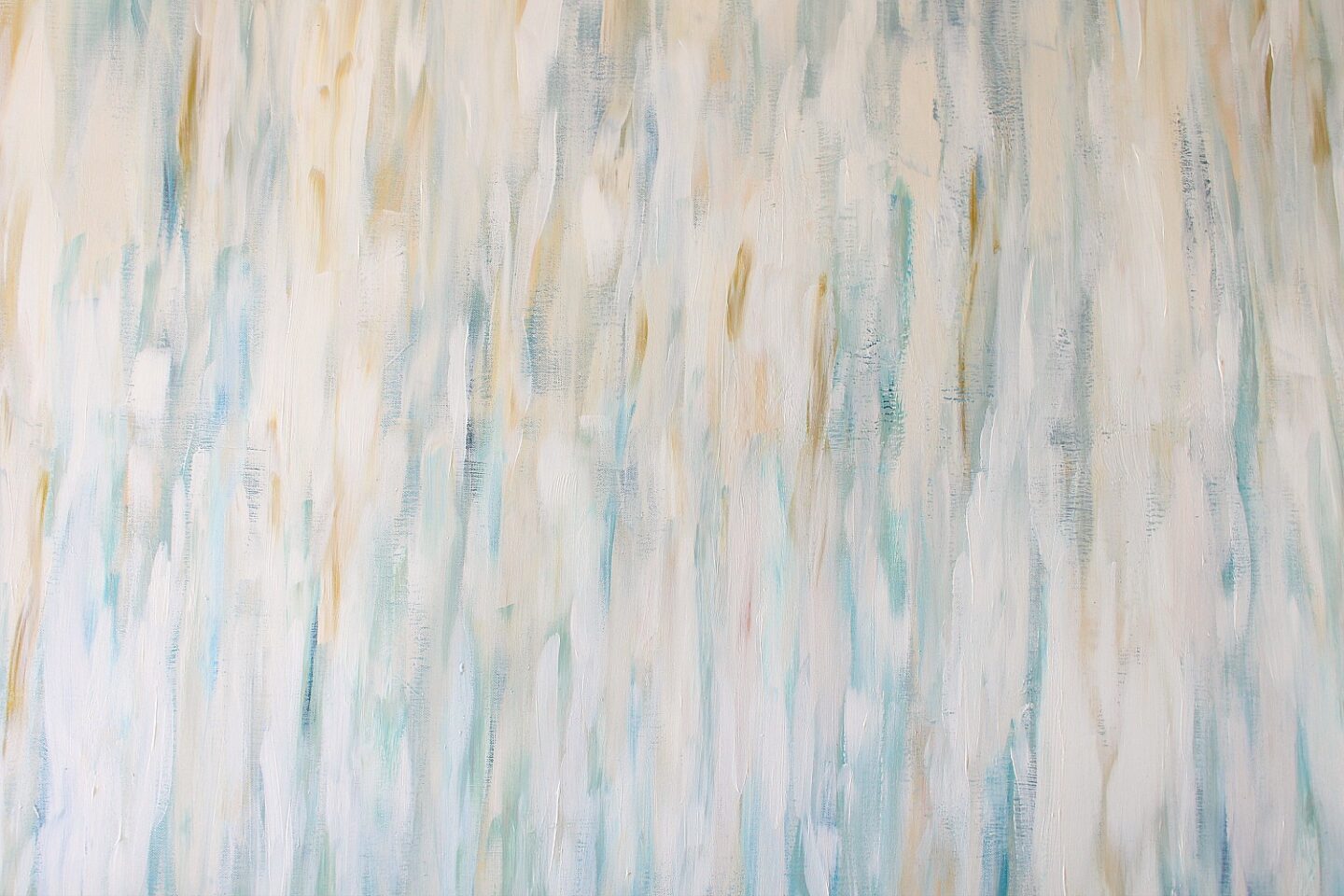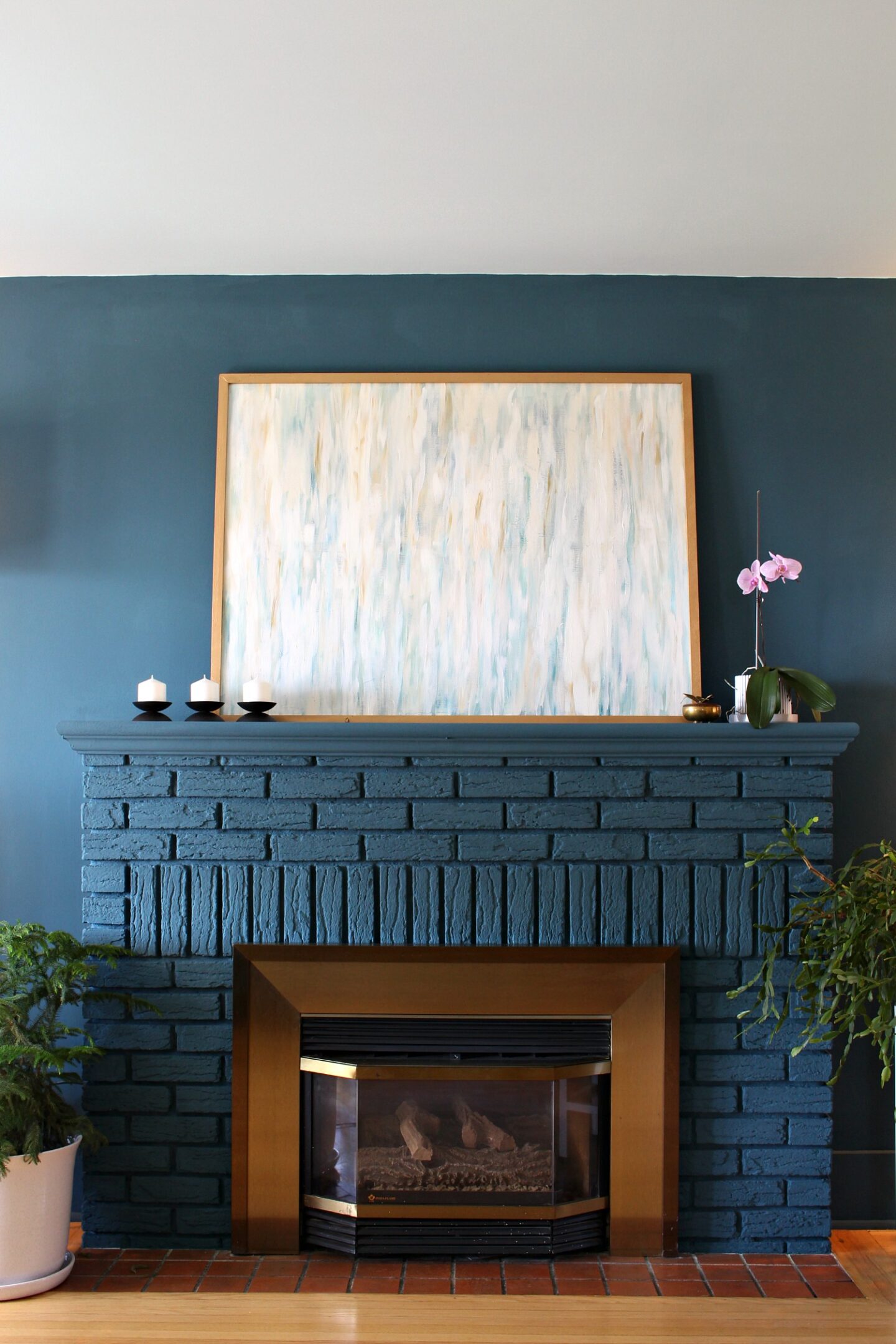 I love the cozy vibes and I think the new blue – which morphs from teal to blue to grey as the light changes – looks great with the brass gas fireplace insert. I can't wait to decorate this blue fireplace for the holidays! I think a pop of orange will look so good for fall decor but I'm already dreaming about winter. Won't it look so great with a cream and gold color scheme? With lots of natural greenery garland and some sparkle… I don't really have a mantle, so I am really looking forward to styling my Mom's!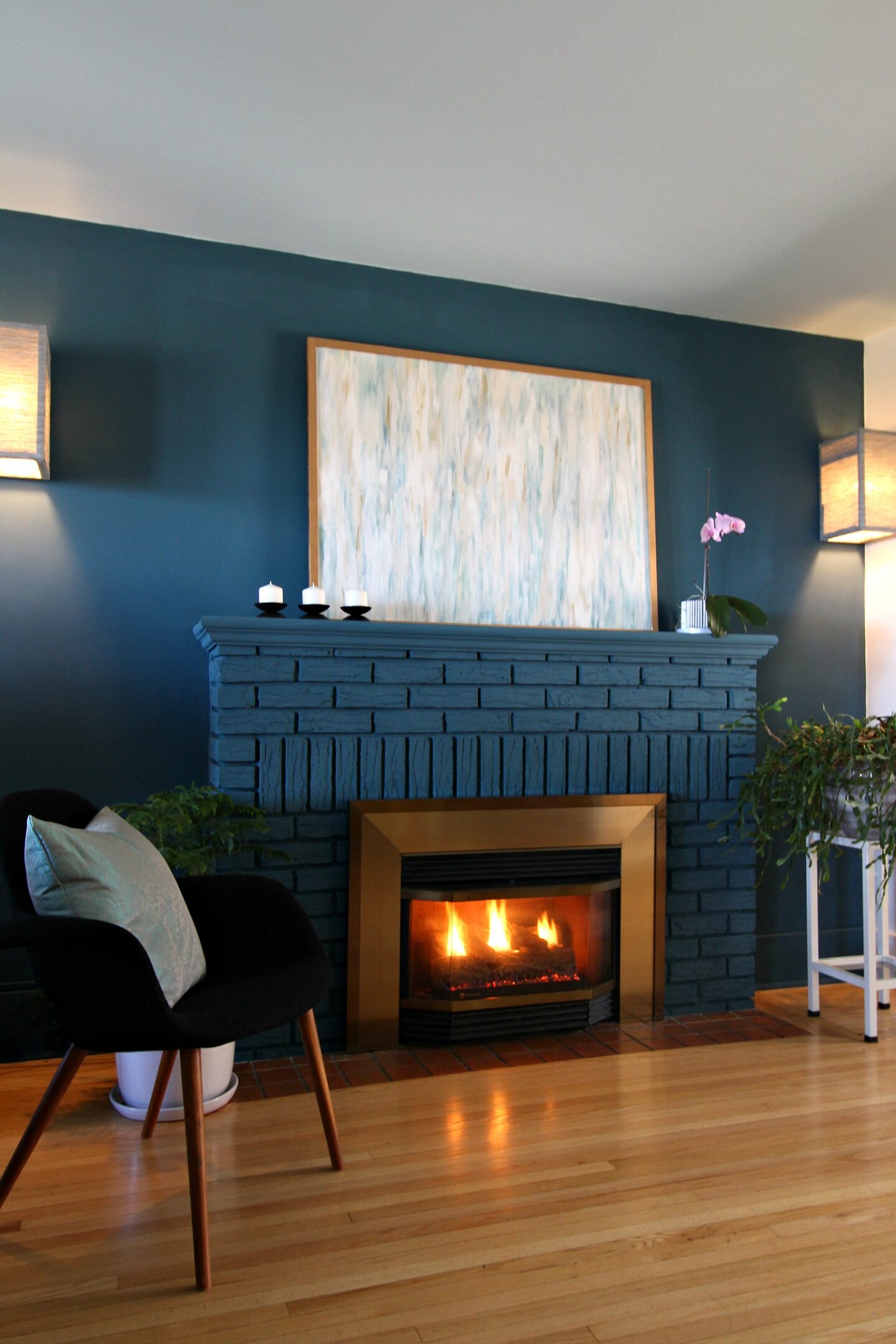 Painting the brick was really easy, just a little time consuming.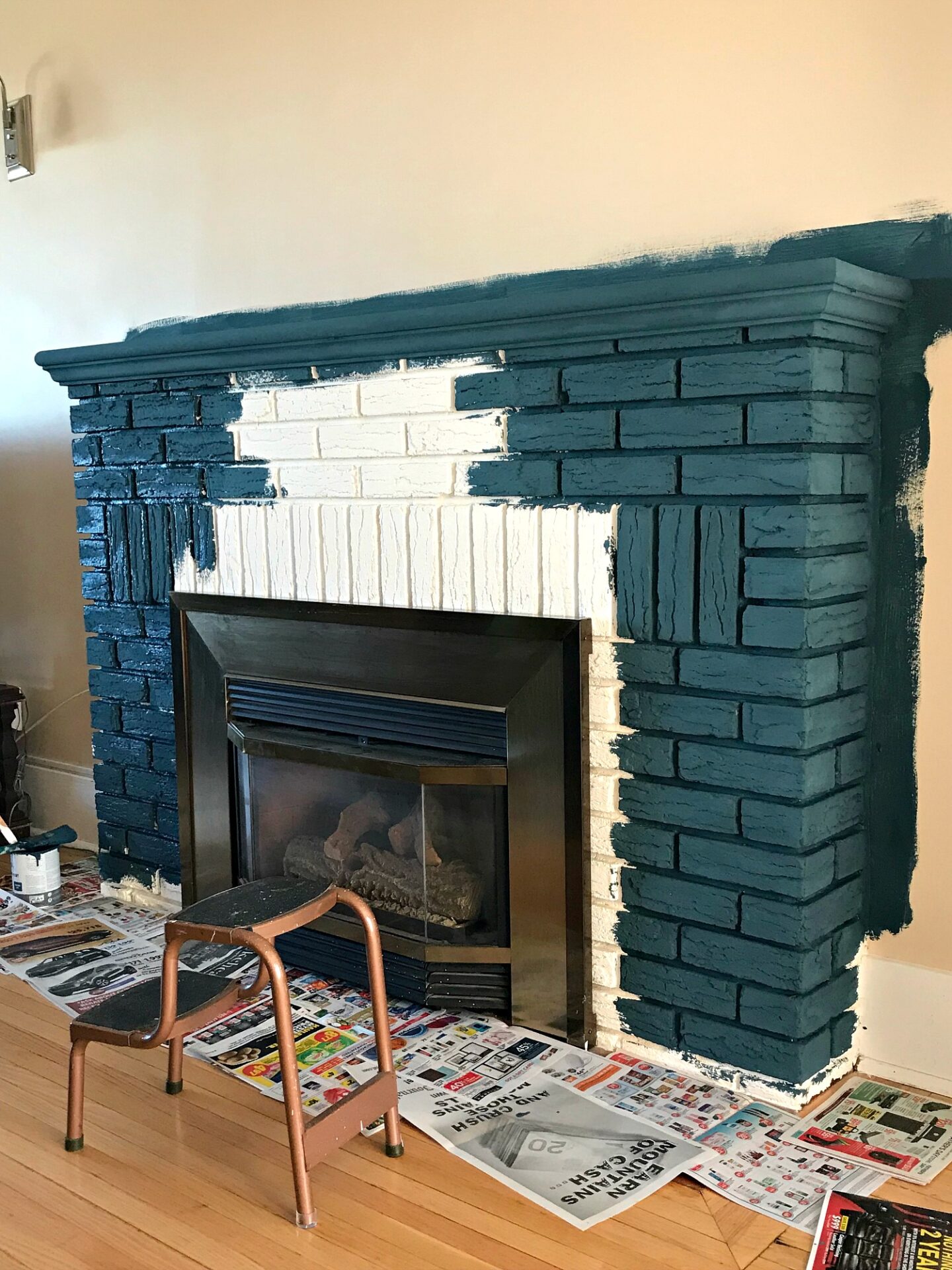 This brick has much more texture than the stone on my fireplace, so it took longer, but I used the same method I used when painting my faux stone fireplace. I take an old paint brush and push the paint in, using a dab-dab-dab motion to get the paint into every nook and cranny. I partnered with Annie Sloan for this makeover and tried Annie Sloan Chalk Paint® for this painted fireplace, because it adheres to anything and I thought the matte finish would look cool and velvety. I also liked that I could easily use it on the walls and the TV stand as well, for a matchy-matchy look. I was originally also going to dye some linen fabric for my fake sconces with this paint, but decided against it. I worried they might look like speakers, haha!
The color is chose is called Aubusson Blue, which is a really gorgeous shade.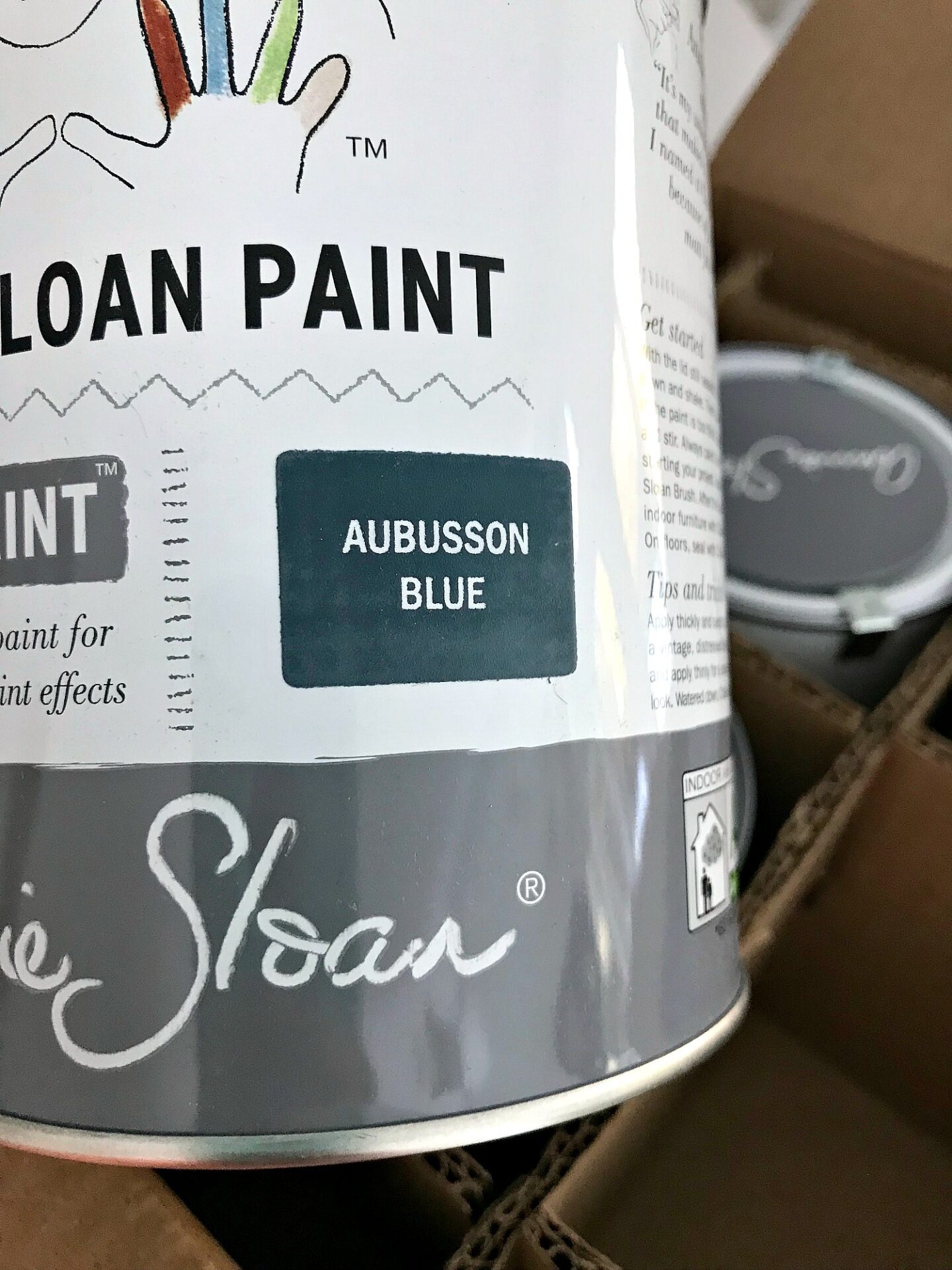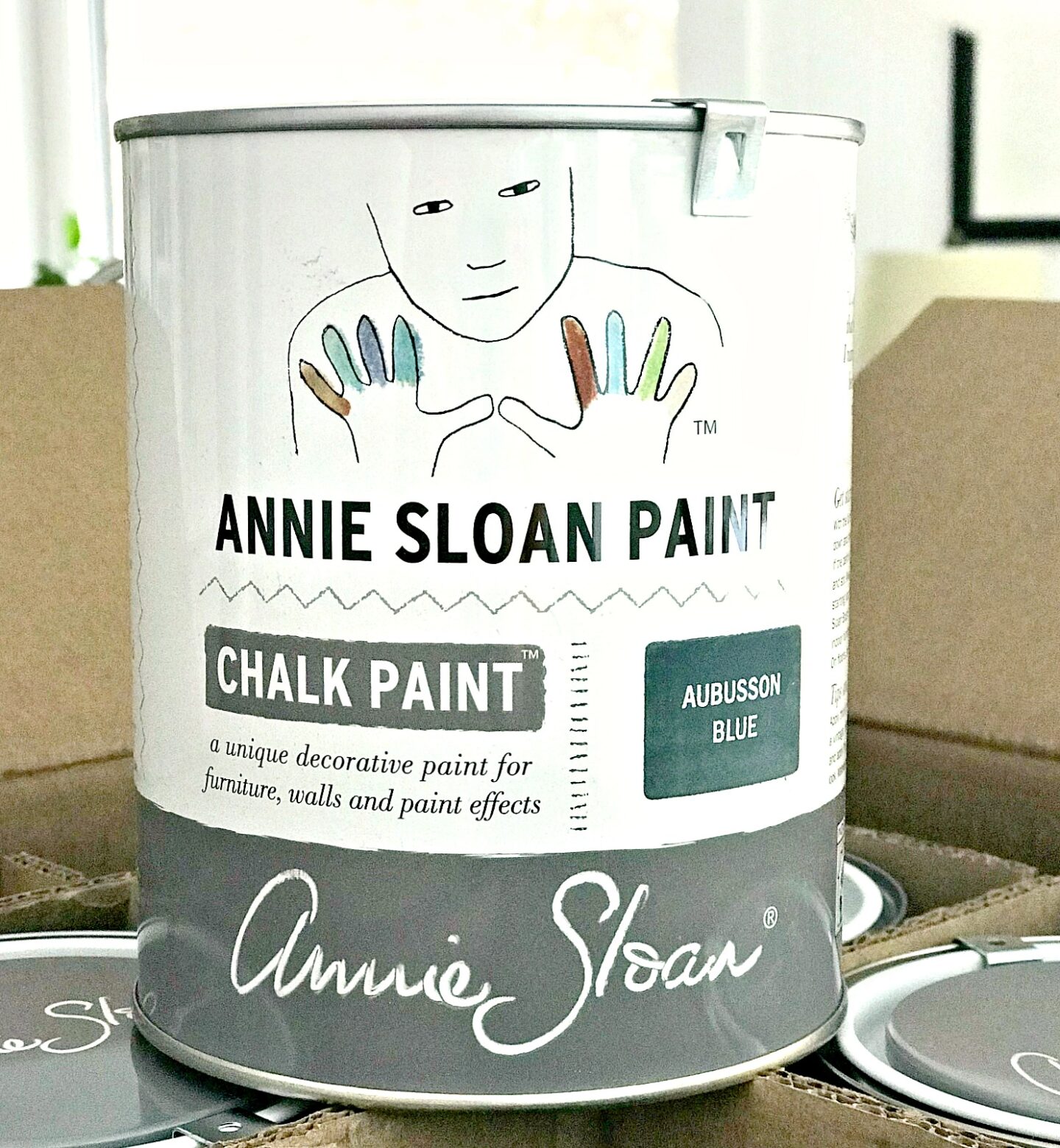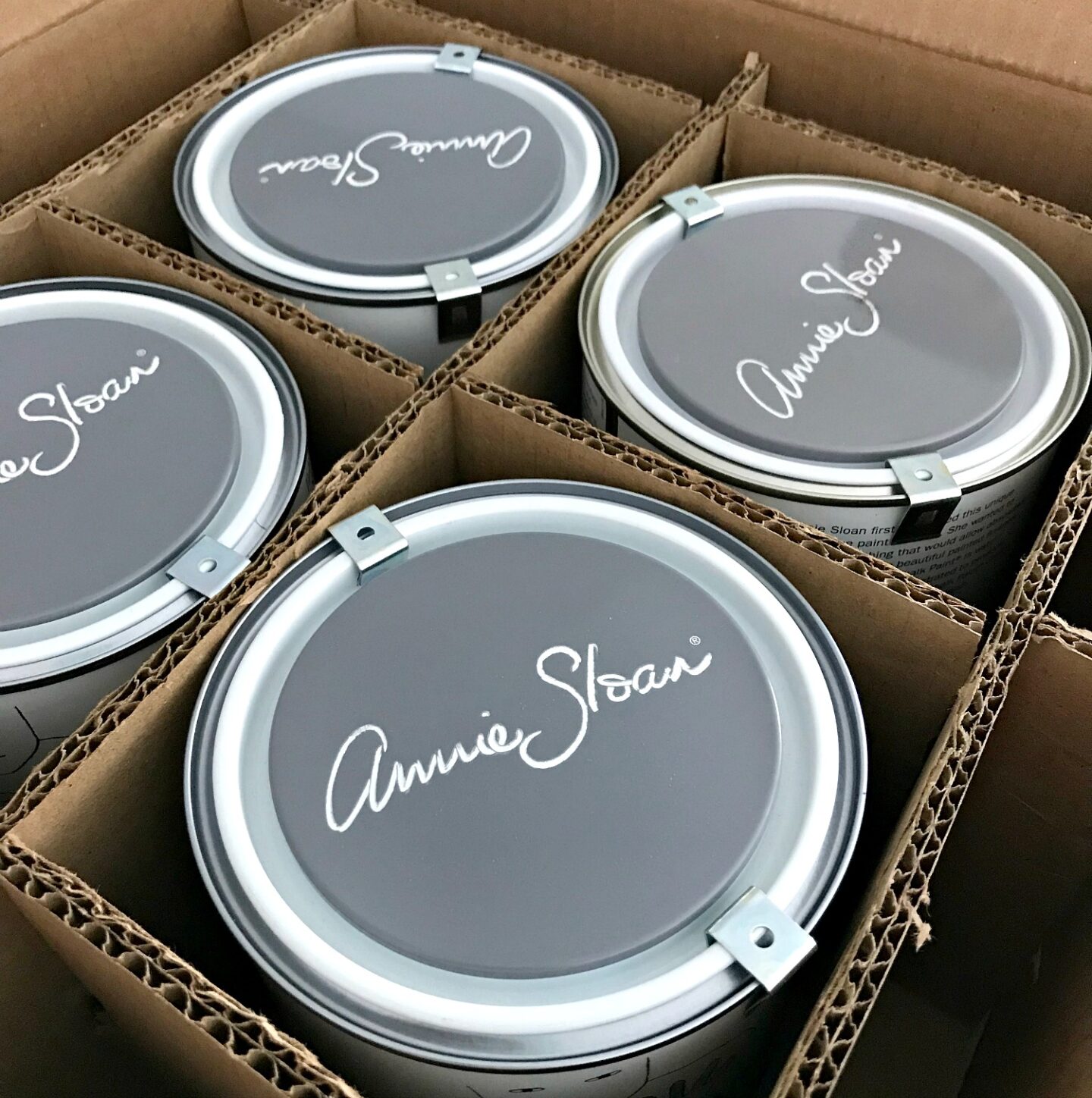 I am new to Annie Sloan Chalk Paint® and the first coat is really streaky but the second coat covers really well and has a really luxurious matte finish. Painting the brick with this paint was no different than using other paint because I push the paint in, not brush it on, but painting the mantle was a different story. You can't overwork this paint – just paint a first coat, let dry and have faith in the coverage of the second (or third coat). Too much brushing creates brush strokes so this paint requires a little patience and a little practice, if I'm being honest!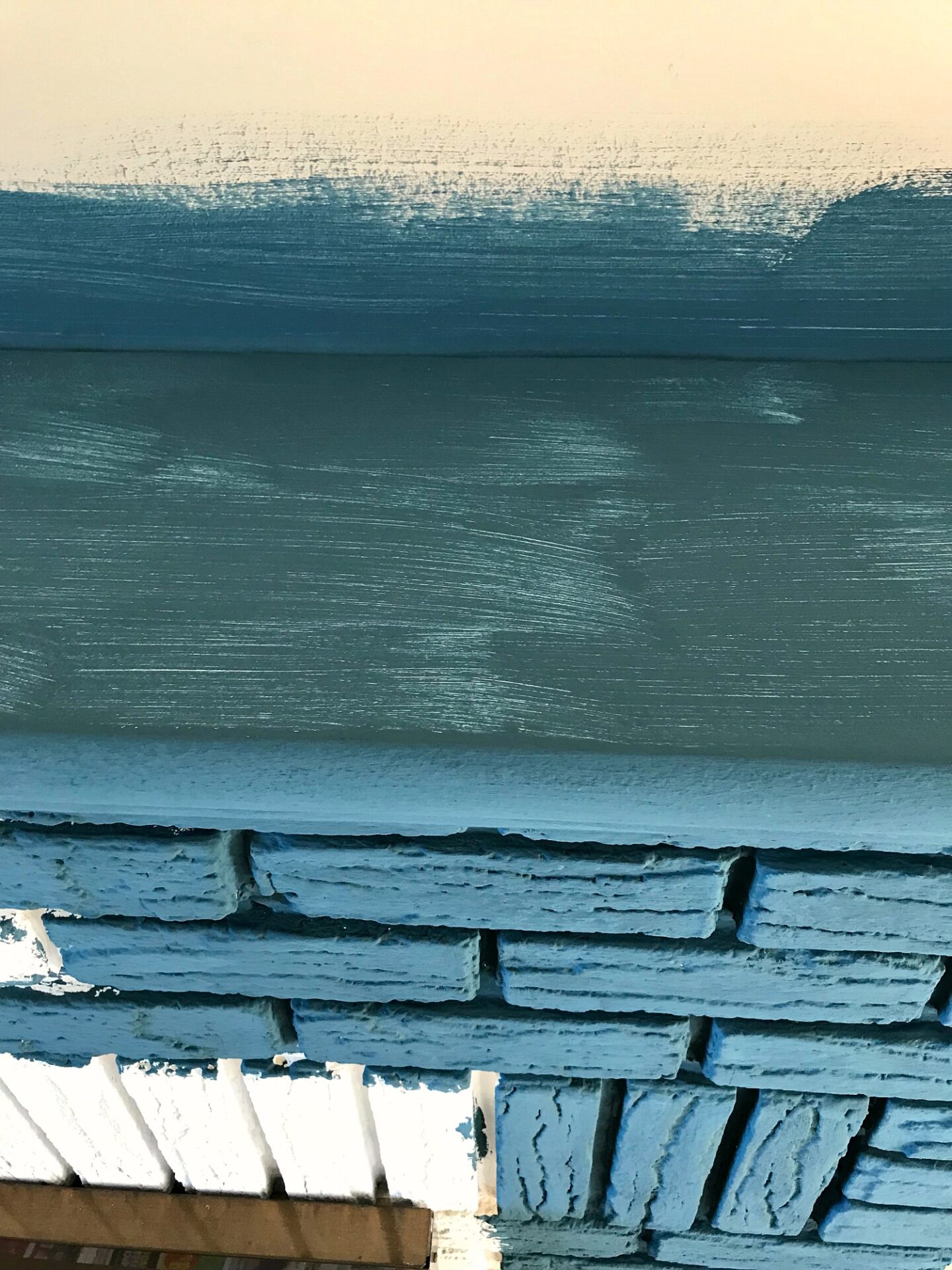 For any remaining areas, I used a small artist's brush to get paint into the deepest crevices of the brick and around the gas fireplace insert.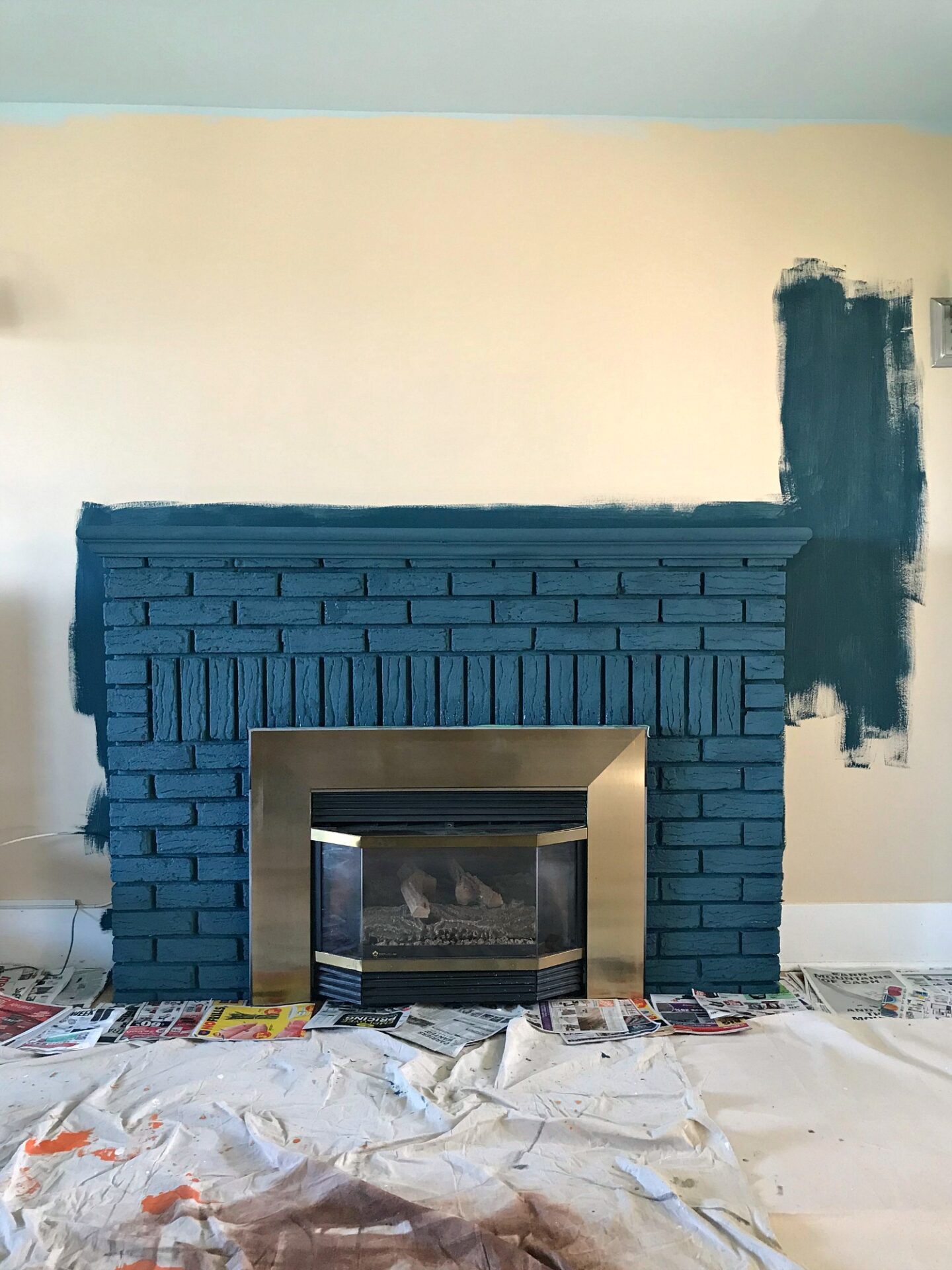 Here you can see a little sneak peek of the wall to the left – and how the dark Aubusson Blue wall helps the TV blend in. My charcoal grey fireplace really helps disguise the TV (especially because we splurged on a Samsung Frame TV) but the blue does a good job too. I'm still considering doing something to that part of the wall… a gallery wall of art behind the TV? Shelves? Maybe keep the focus on the fireplace? I'm not sure but you'll see more of this living room after I figure it out – today I wanted to focus on the gorgeous blue fireplace!
Don't Forget to Pin for Later: