This DIY stove top potpourri fillable ornament is the cutest idea because the contents can be simmered in a pot or slow cooker and it FILLS the house with the most amazing aroma. Give a set of these as a gift, or add one to gifts as a sweet DIY gift topper. This stove top potpourri gift is easy and inexpensive to make, and the ornaments can be re-used next year!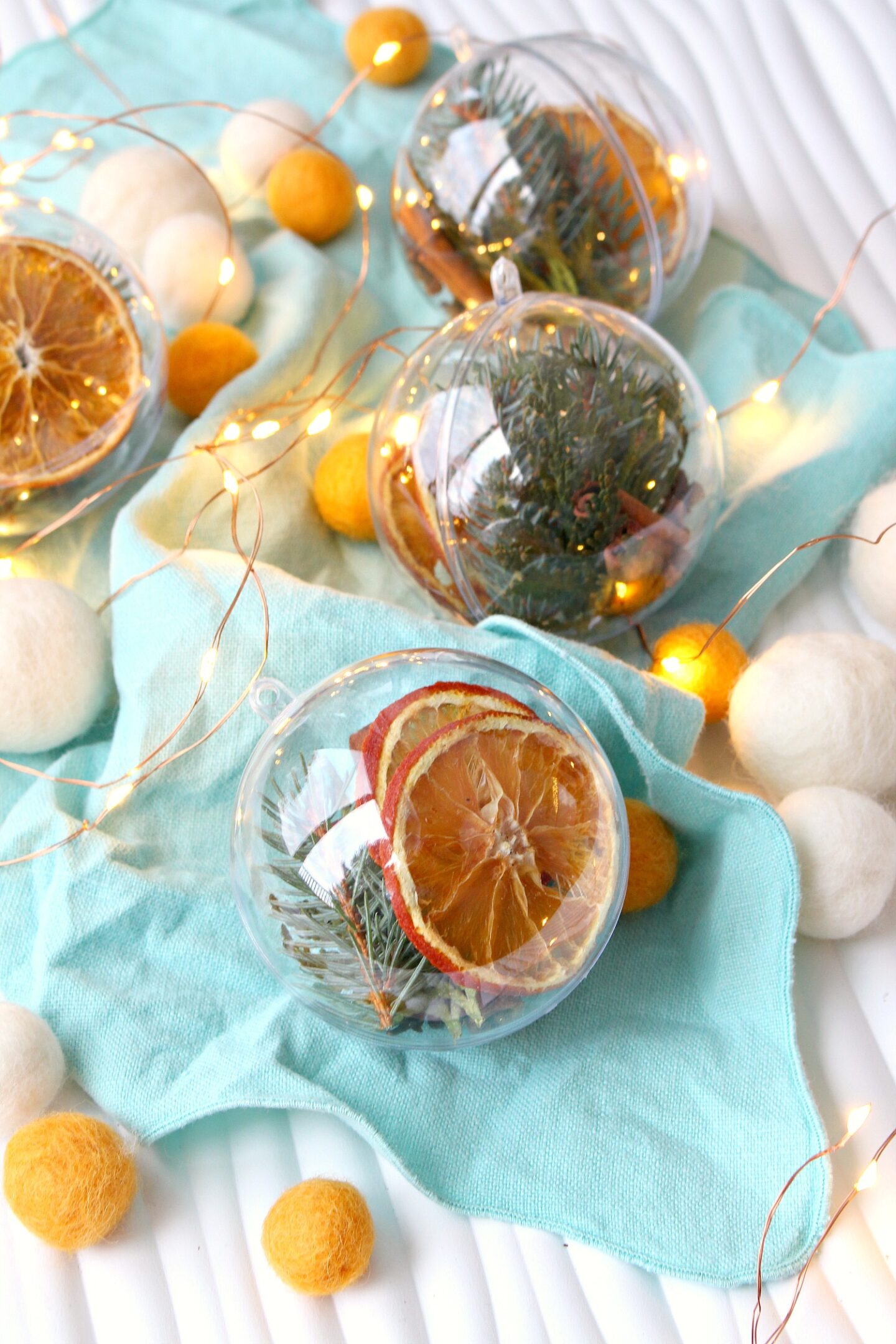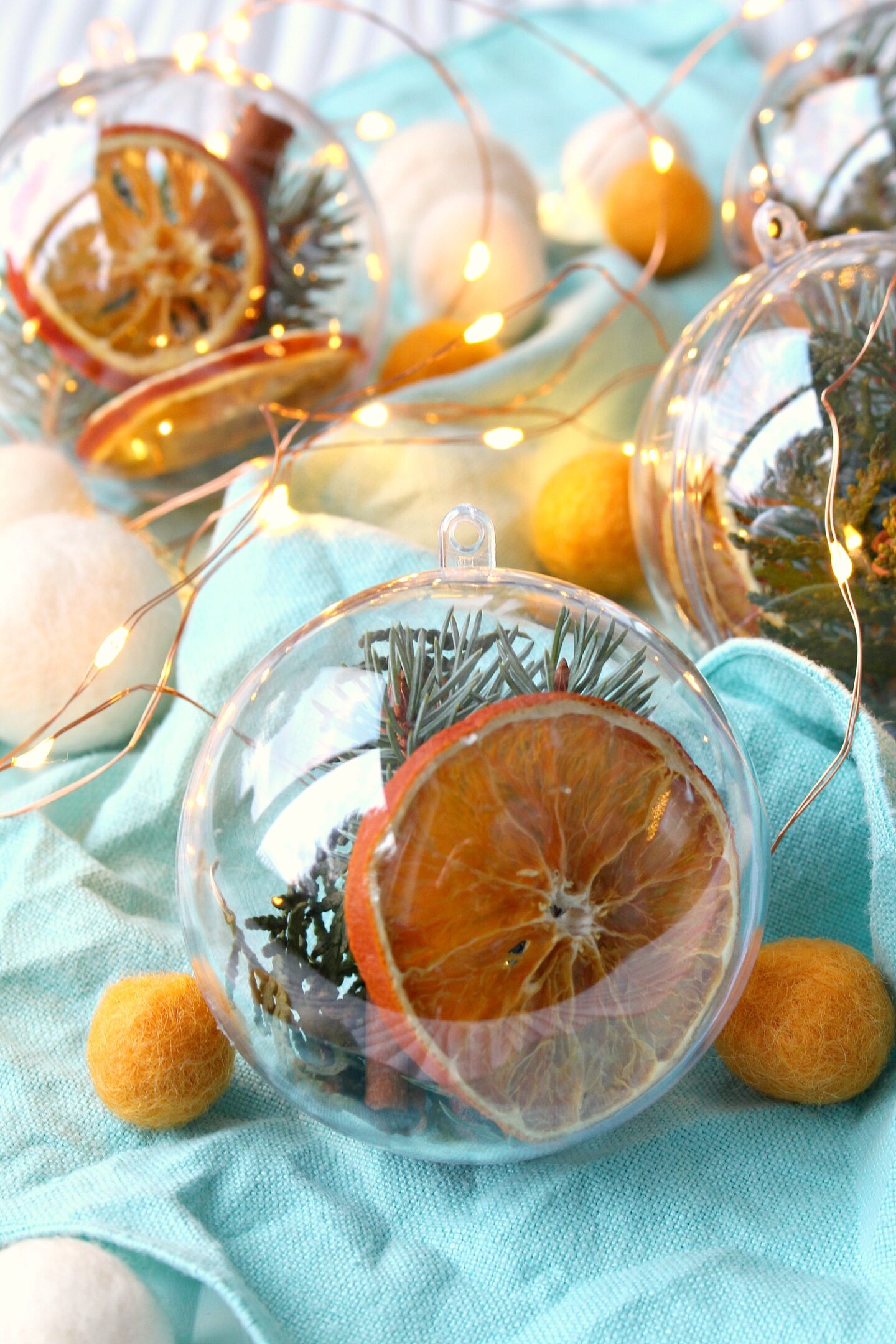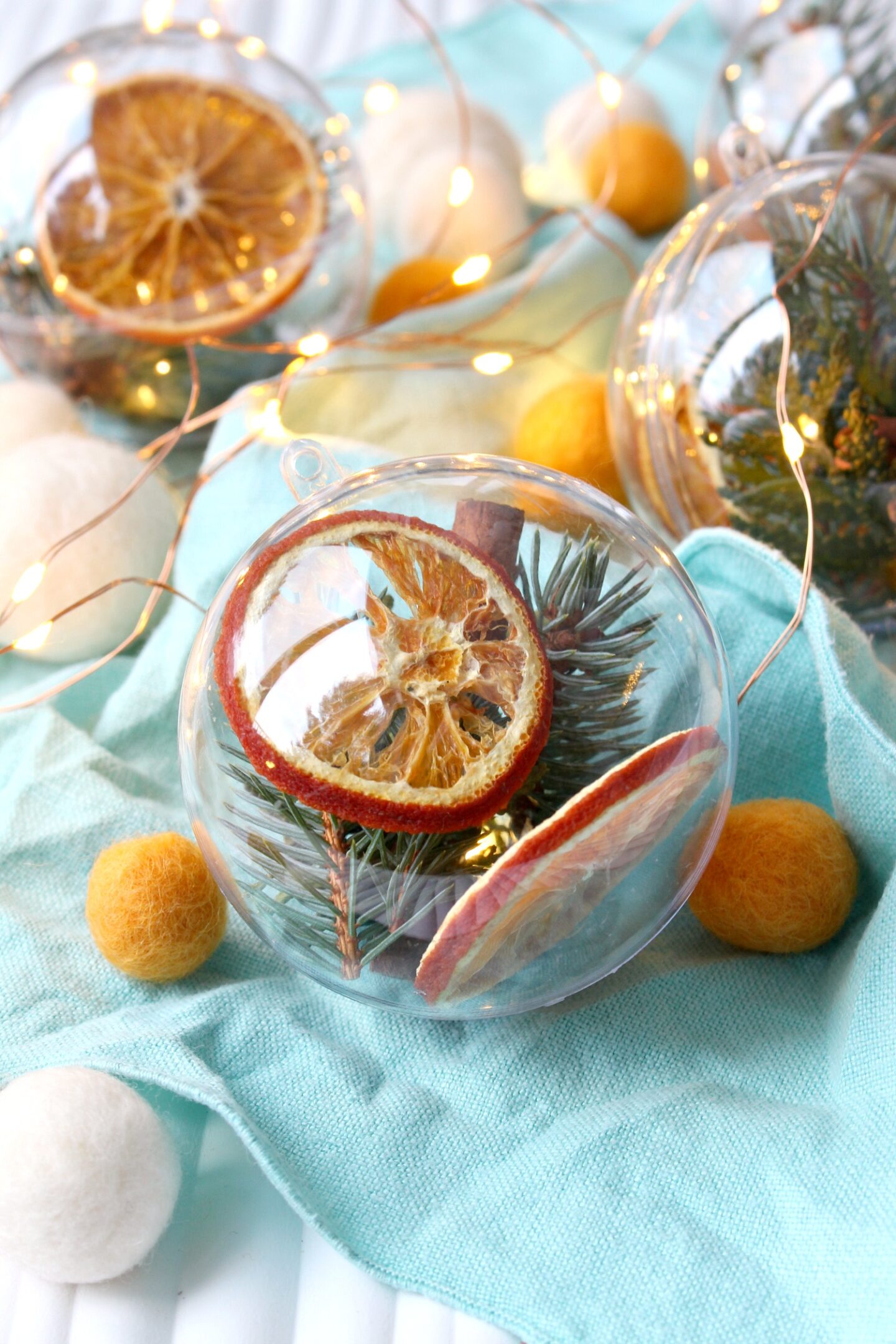 Supplies for DIY Stove Top Potpourri Fillable Ornament: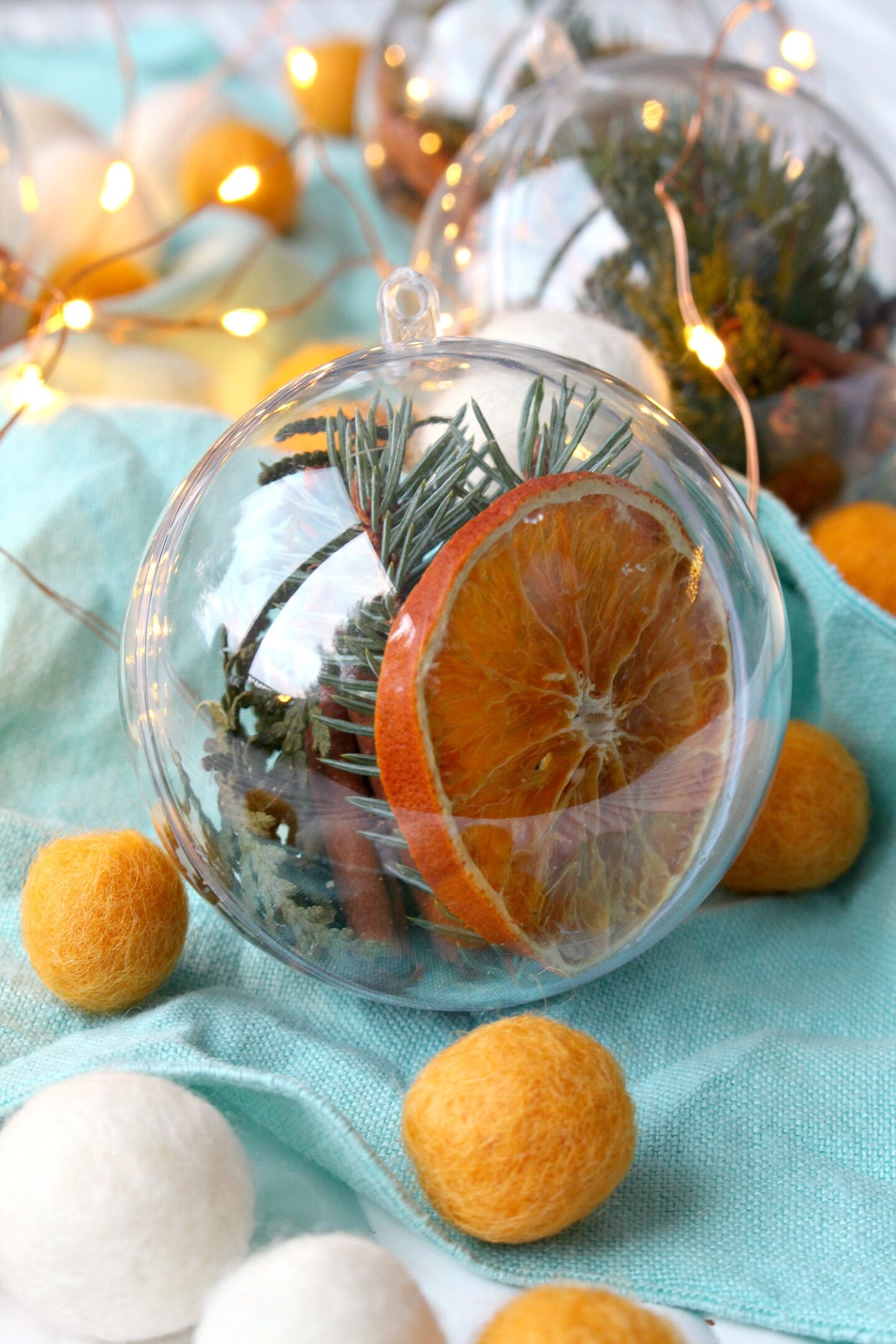 How to Dry Oranges for Crafts in the Oven:
First, prepare the orange slices. Slices an orange or two into thin slices. I used a super dried up orange I had forgotten about in my fruit bowl – it worked perfectly! If your orange is especially plump and juicy, you can pat with a paper towel to remove some moisture. Pre-heat the oven to 120C (250F) and lay out the oranges on a baking sheet. I used a silpat non-stick baking mat but you can also use parchment paper. Gently dry out the oranges in the oven, checking on them even 1/2 hour or so. I've done this before to make DIY dried orange garland and these orange slices can easily burn, especially if you have an older, oven like mine, which has irregular heat. Dry for approximately 2-3 hours. After that, you can even leave them in the oven as it cools – or overnight. The point is to get them nice and dry, so they are no longer juice and sticky, but without burning them. If they're still too wet, pop them back in the oven!
Before drying: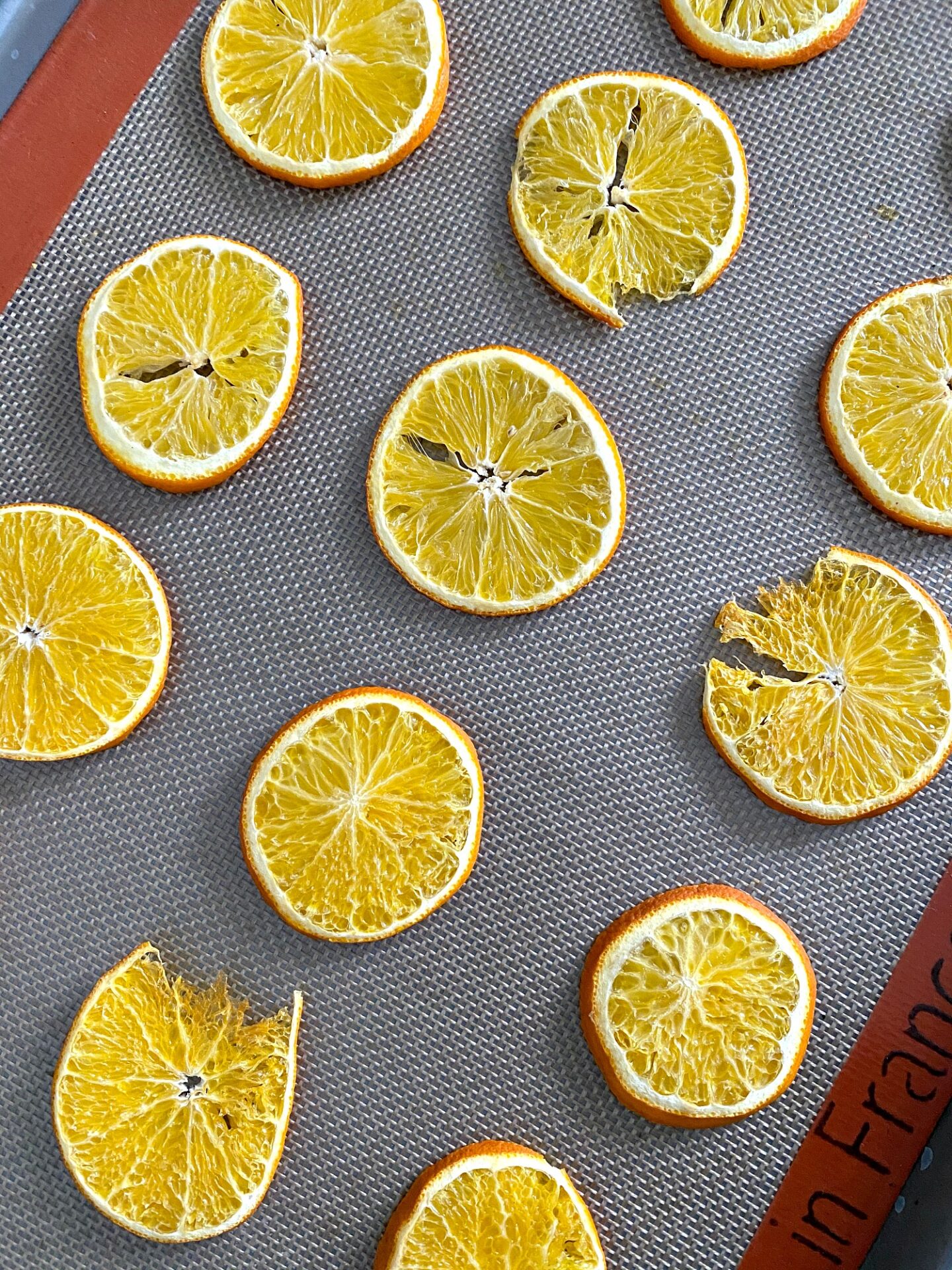 After drying: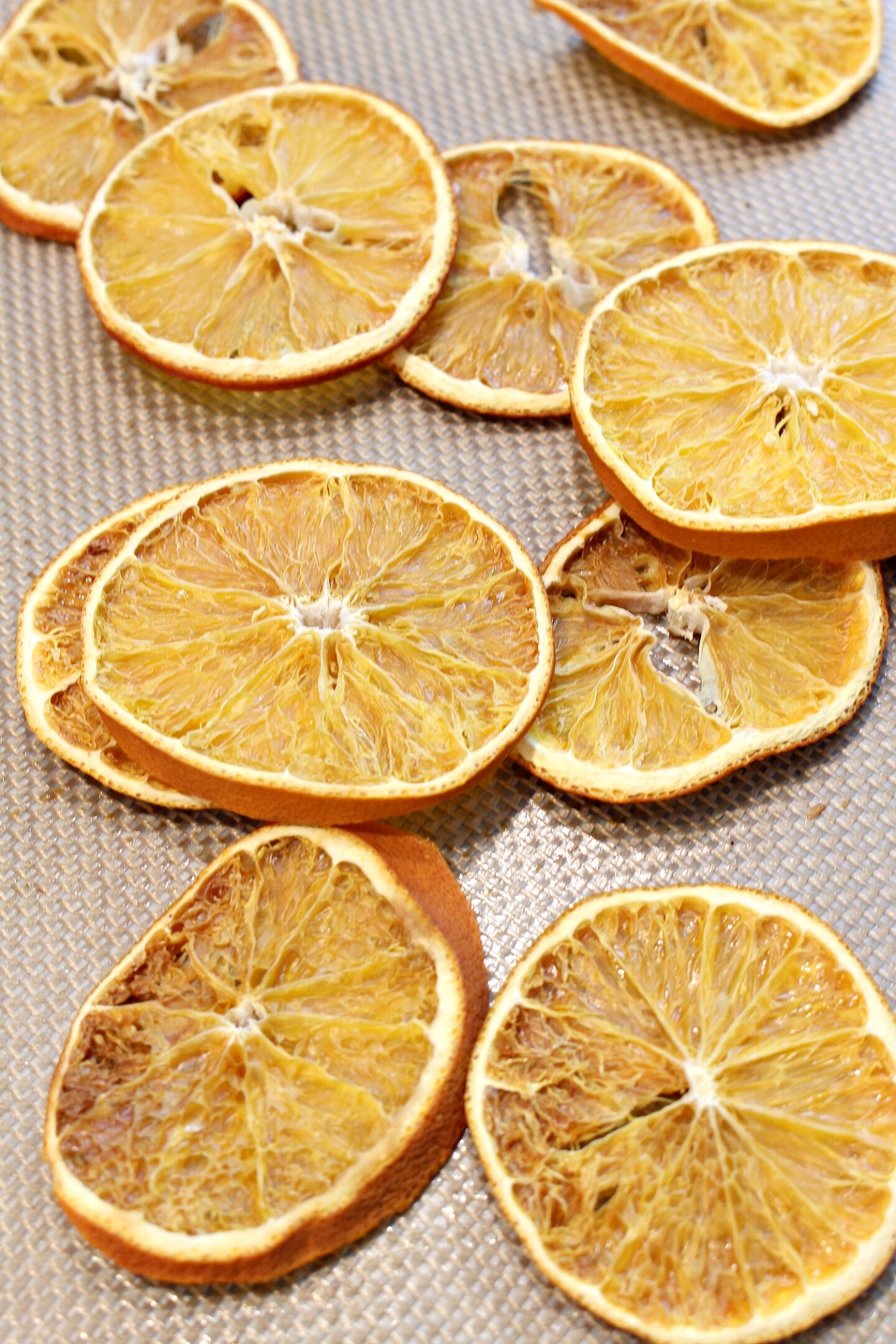 How to Make a DIY Stove Top Potpourri Fillable Ornament:
Now comes the easy part! Clip some evergreen branches to size (I used cedar and blue spruce) and then arrange the clippings, cinnamon sticks, and spices in the fillable ornament. Place the orange slices in one half along with the spices and then cinnamon stick and greenery in the other. Make the two halves very full, otherwise if it's under filled, the ornament will just have a droopy slump of contents. You want things to stay as upright and perky as possible, so fill, fill, fill. I had to run outside for more greenery to make mine this lush and full! You can tie with a ribbon or twine, and even include a message as to what these are and how to use them!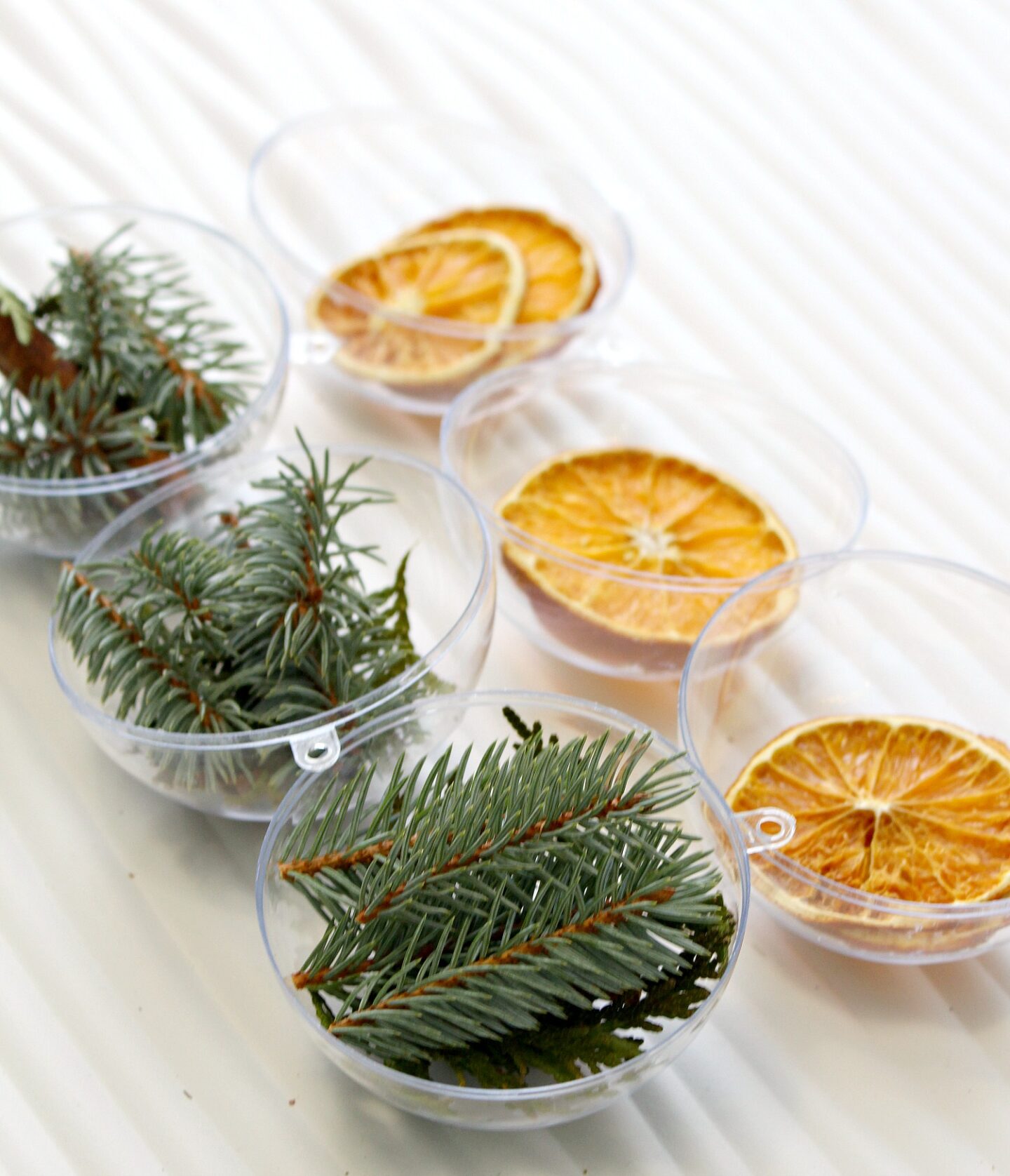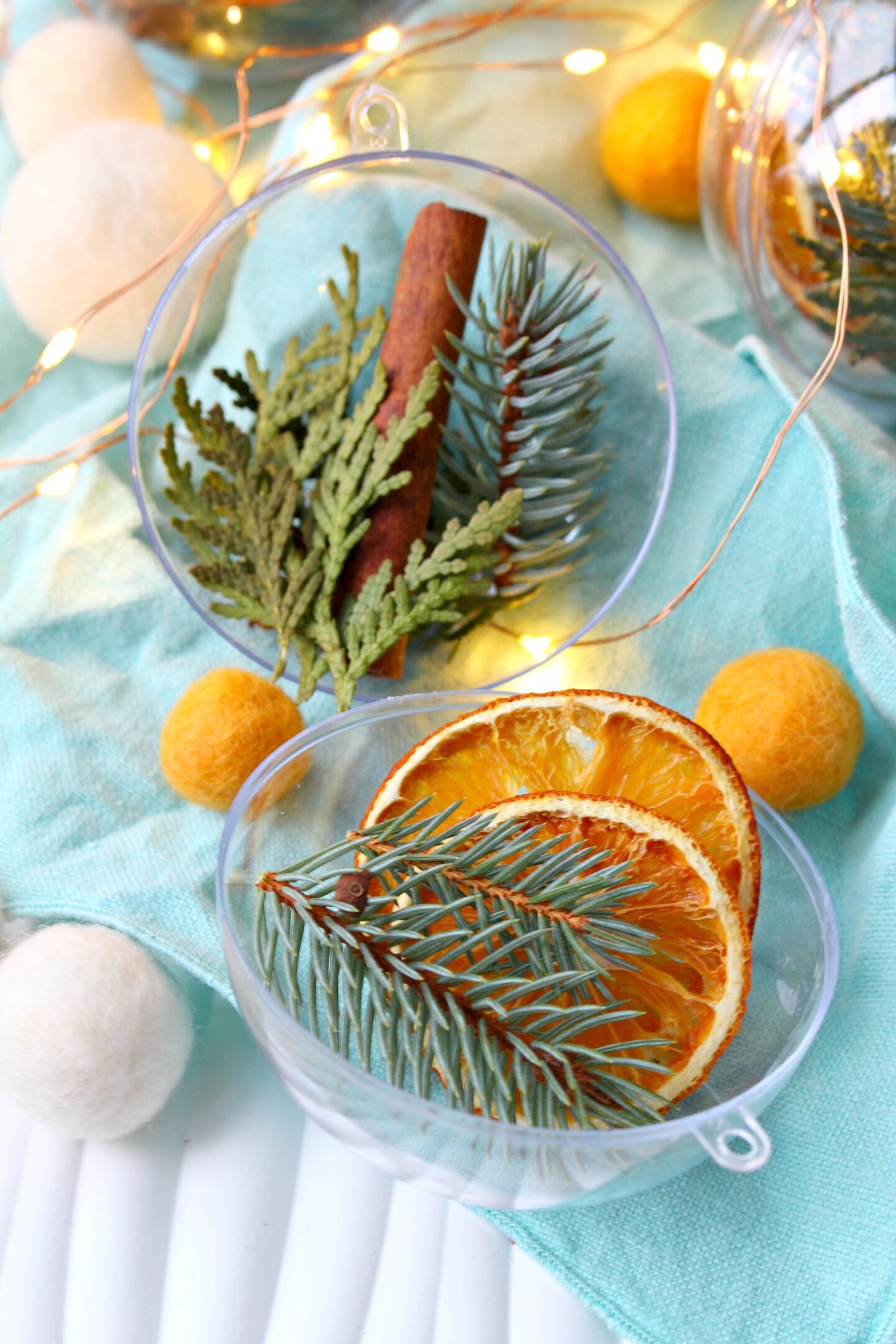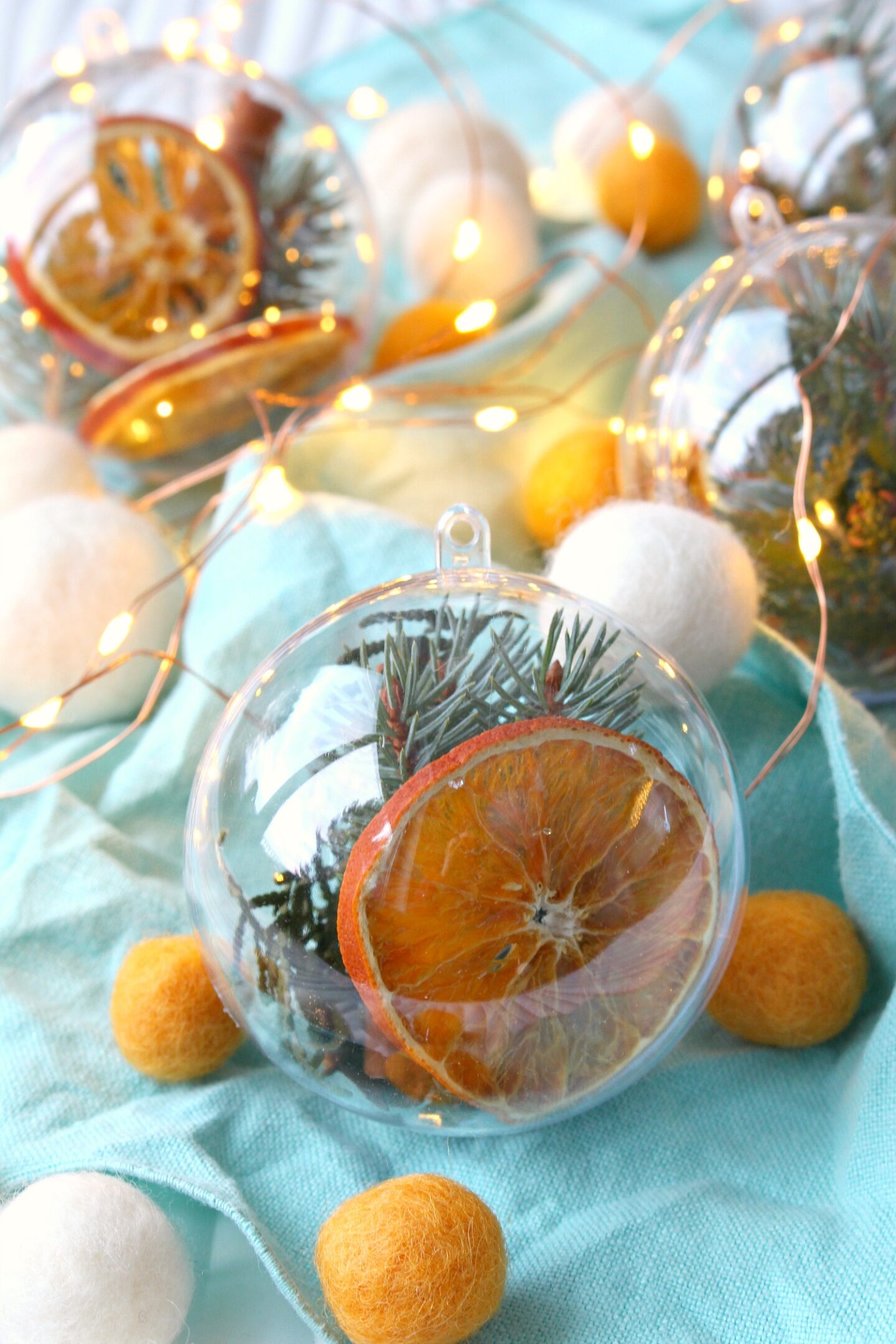 That's all it takes to make these DIY stove top potpourri fillable ornaments. I skipped the star anise because I didn't have any, but I think it's a wonderful addition – it smells lovely and looks beautiful. You can get creative with this and add cranberries or whatever else you think might make a yummy stove top simmer.
Enjoy This DIY Stove Top Potpourri!
When it comes time to enjoy these DIY stove top potpourri fillable ornaments, fill a small pot with water and let simmer on low heat (or in a slow cooker, with the lid off). The house will soon be filled with the most amazing, festive aroma! I always thought a stove top simmer or stove top potpourri was a waste of electricity (I'm such a grinch, right?), but I tried it and it was WORTH IT. My house smelled absolutely incredible: warm, spicy – like I was baking an orange cake, but better. Plus that delicious aroma lingered for days so I will definitely do this again, although maybe with my slow cooker next time.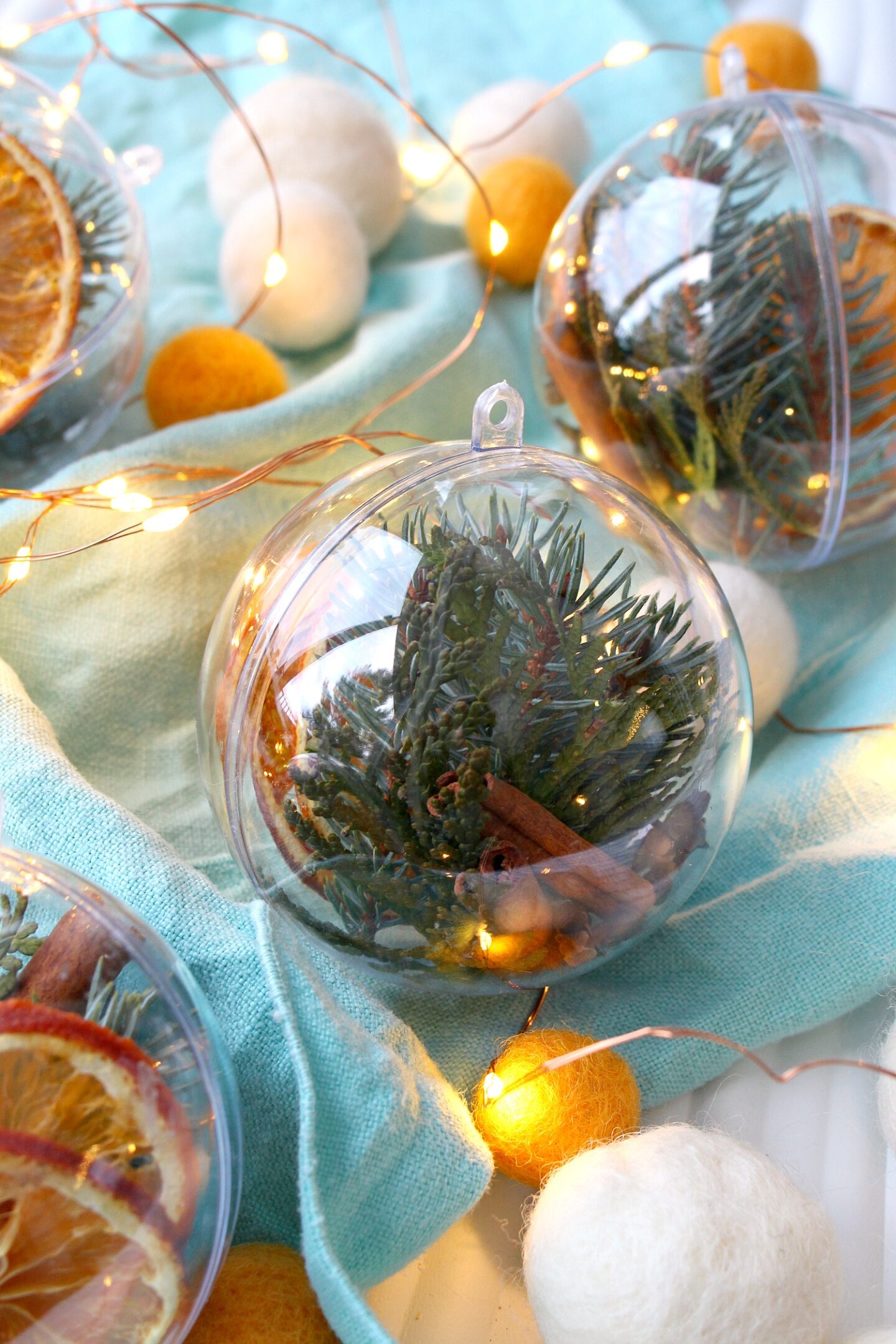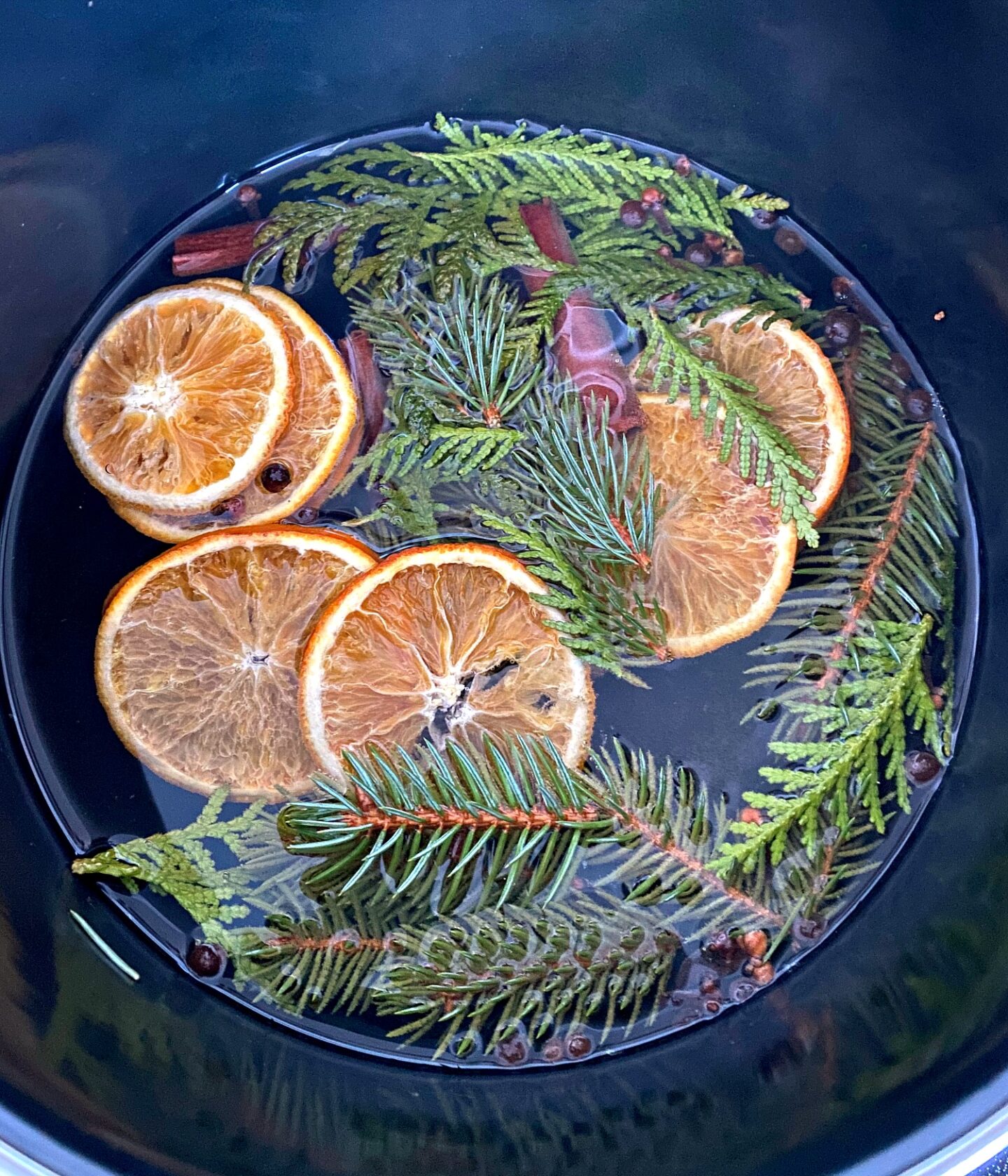 I love how you can re-use these fillable ornaments year after year – last year I made little winter scenes in them. And now I can wash them and save them for another year of DIY fillable ornament fun!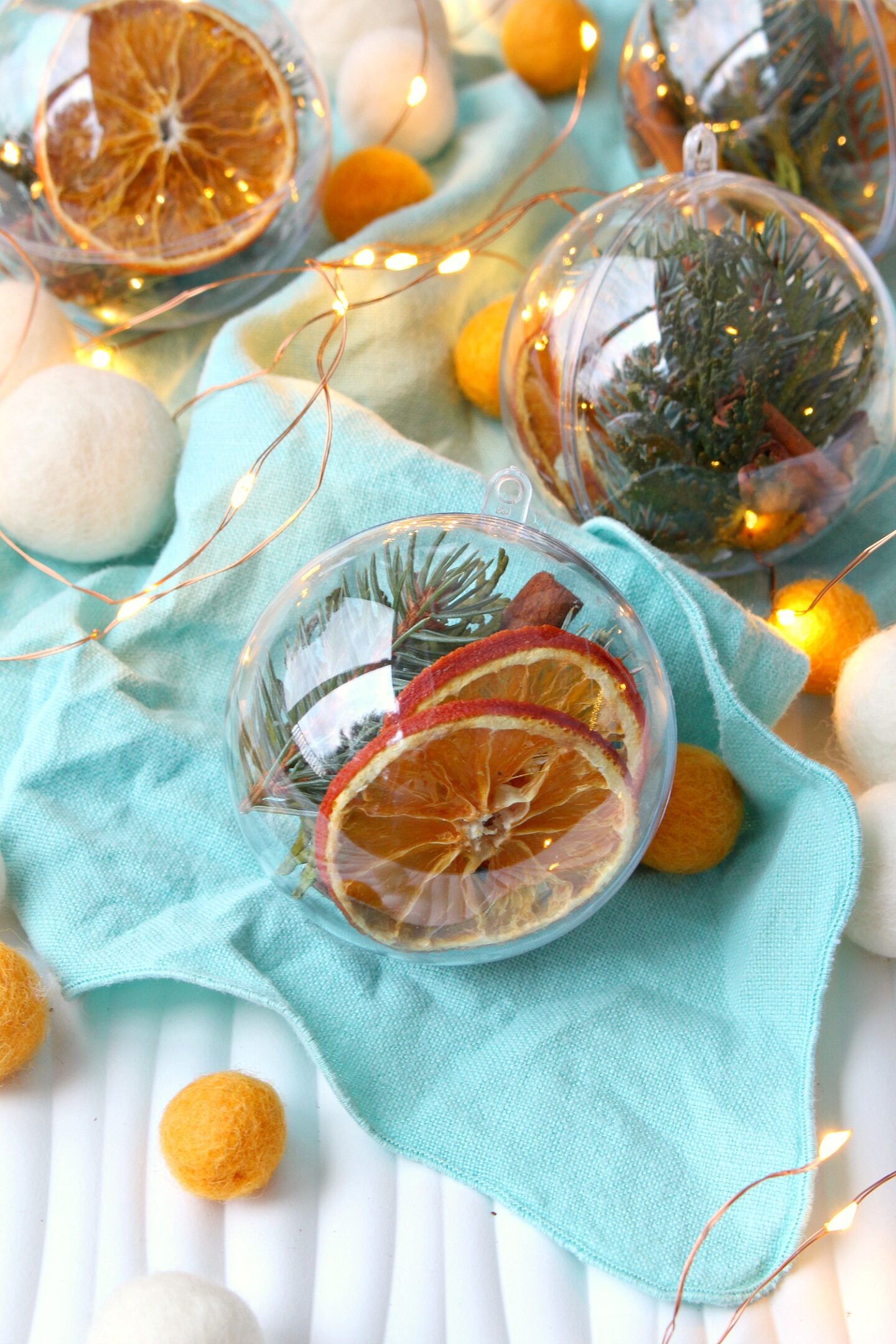 Don't Forget to Pin This Idea for Later!