The story behind these DIY alcohol ink Easter eggs is very funny. This project was inspired by a trip to the landfill, of all places.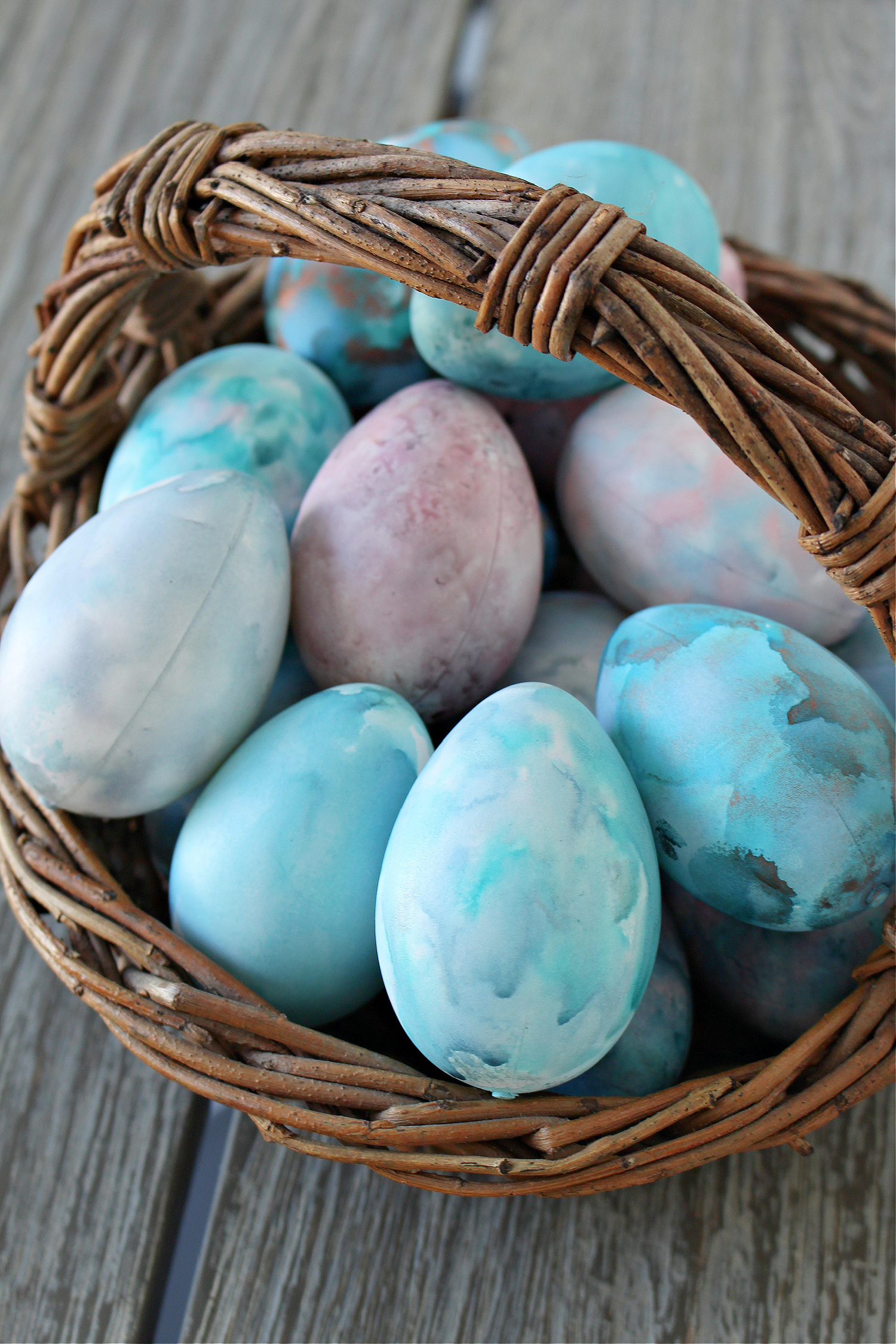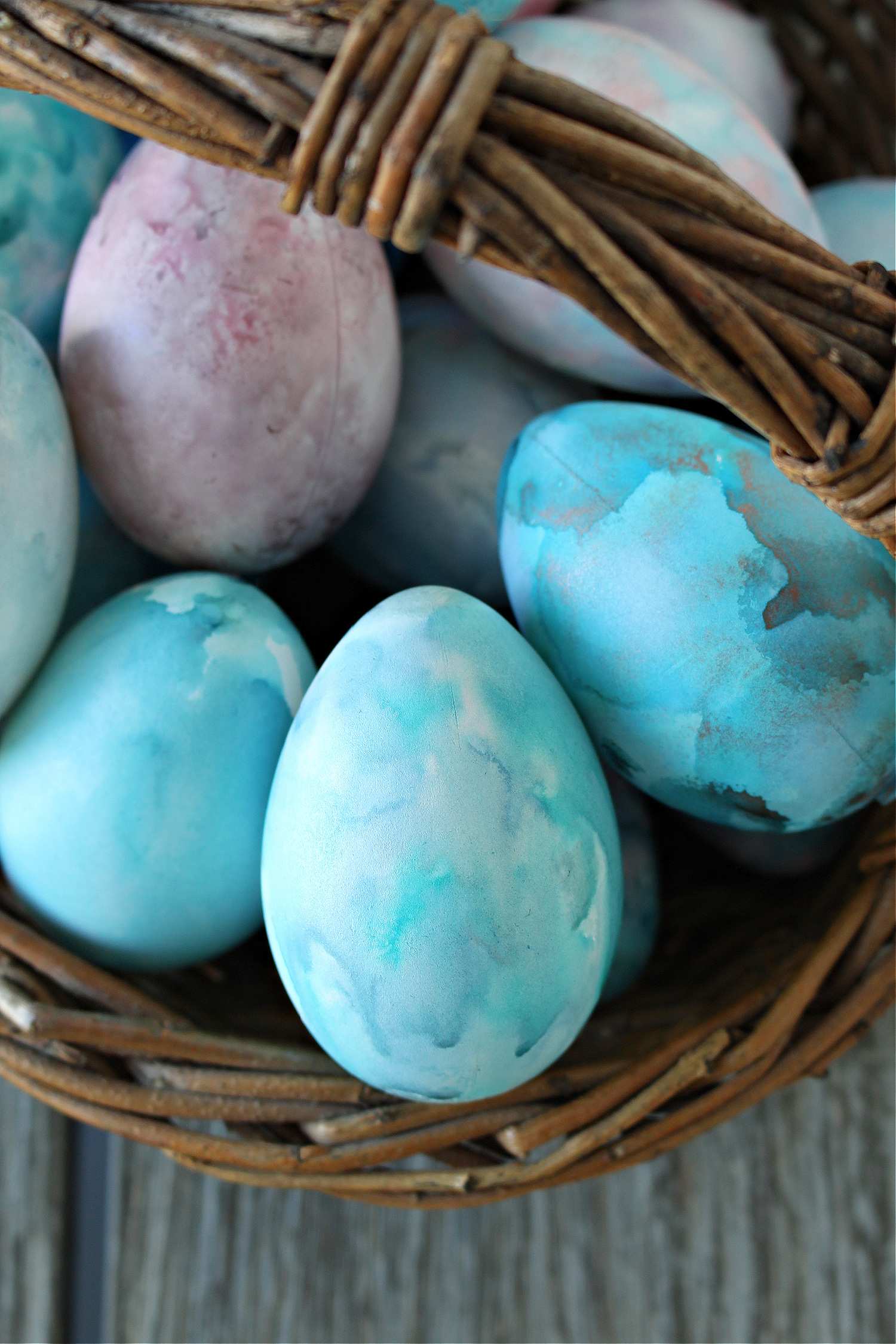 Hubby and I were at the landfill and while he dealt with the garbage and recycling, I was rooting around in the good neighbor shed. Chucked, rather angrily, was a plastic bag with three splotchy Easter eggs and about $40 worth of alcohol inks and supplies. After more rummaging, I found more unused plastic eggs from Dollarama. Someone had tried this DIY alcohol ink Easter egg project, made exactly three, and said "EFF THIS" before junking the whole kit and caboodle at the dump: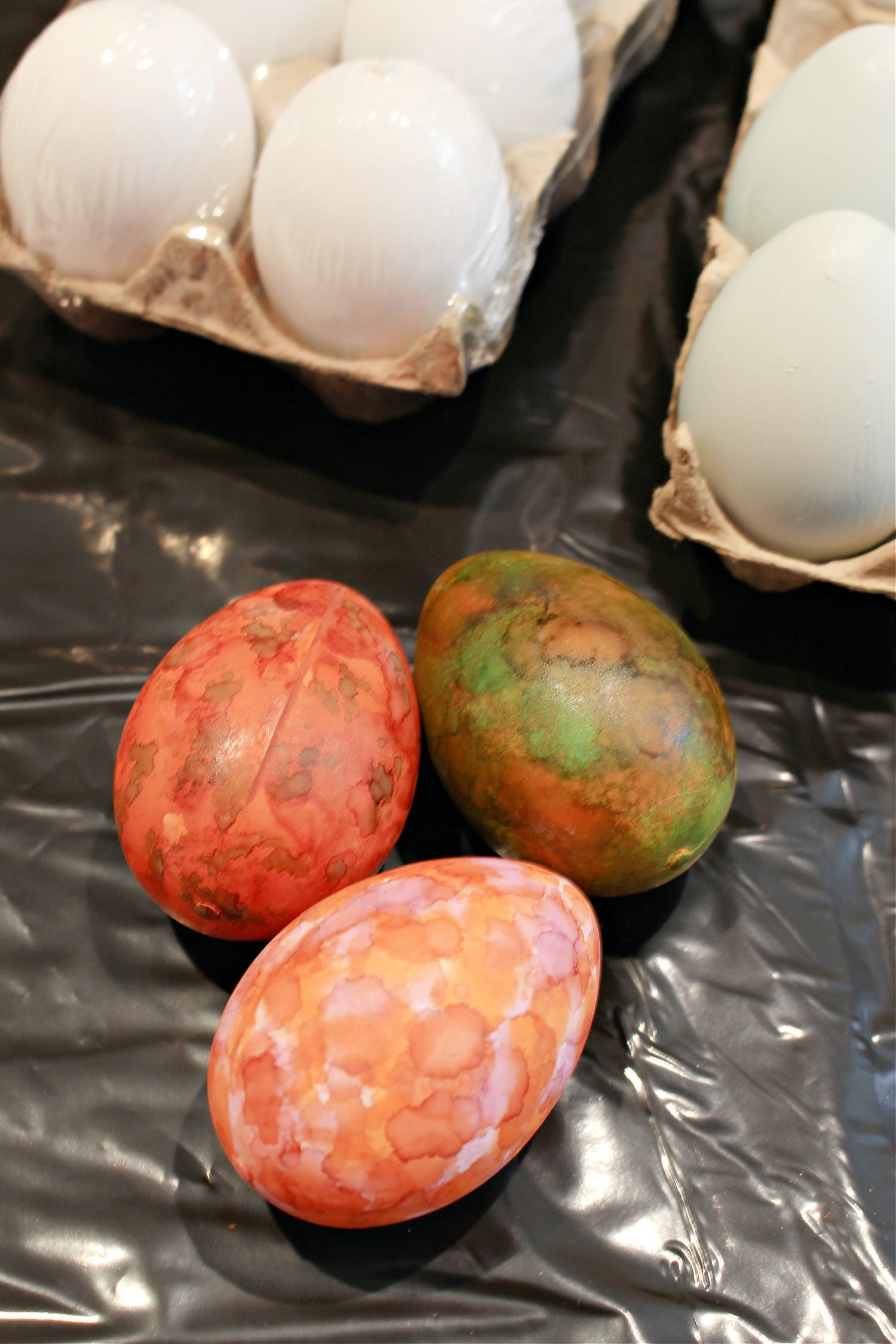 You could feel this person's frustration. It was so relatable and it's why we found this so funny – you can see my Instagram stories for a retelling of events (look for the story highlight "Landfill Finds" and scroll a bit to find it).
Anyway, you know what I personally LOVE alcohol ink projects, so I couldn't help but try making my own alcohol ink Easter eggs. Hubby and I made them together and it was actually really easy and a lot of fun! Here are my results – and also my tips, so you don't end up chucking your supplies.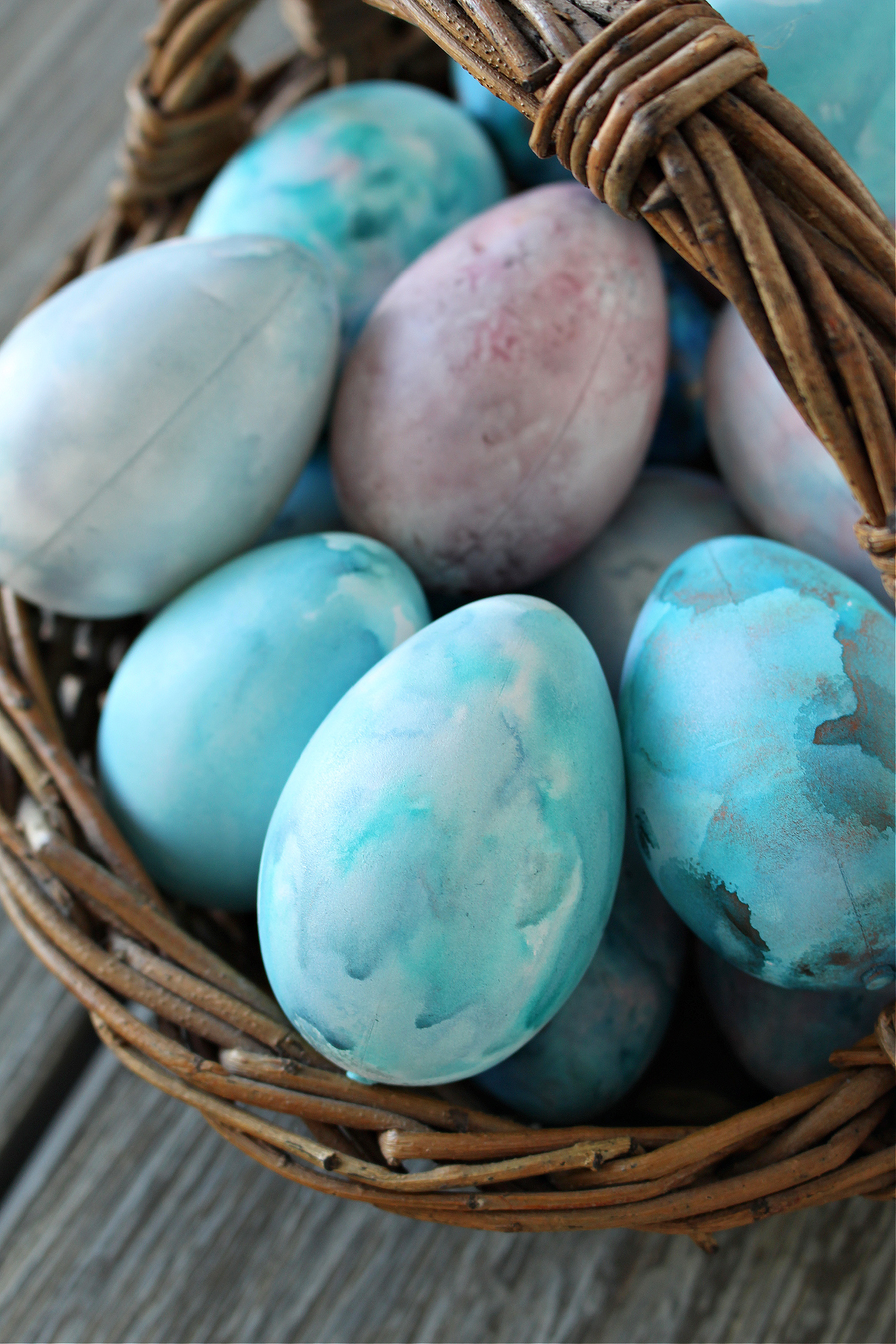 Supplies for DIY Alcohol Ink Easter Eggs:
Alcohol ink (pick Easter-y colors like aqua, pink, purple – steer away from anything red/brown/etc)
White plastic eggs (these are usually $2 from Dollarama)
Egg carton
Rubber gloves
Garbage bag to protect surface
Paper towel
Rubbing alcohol (to clean up if needed)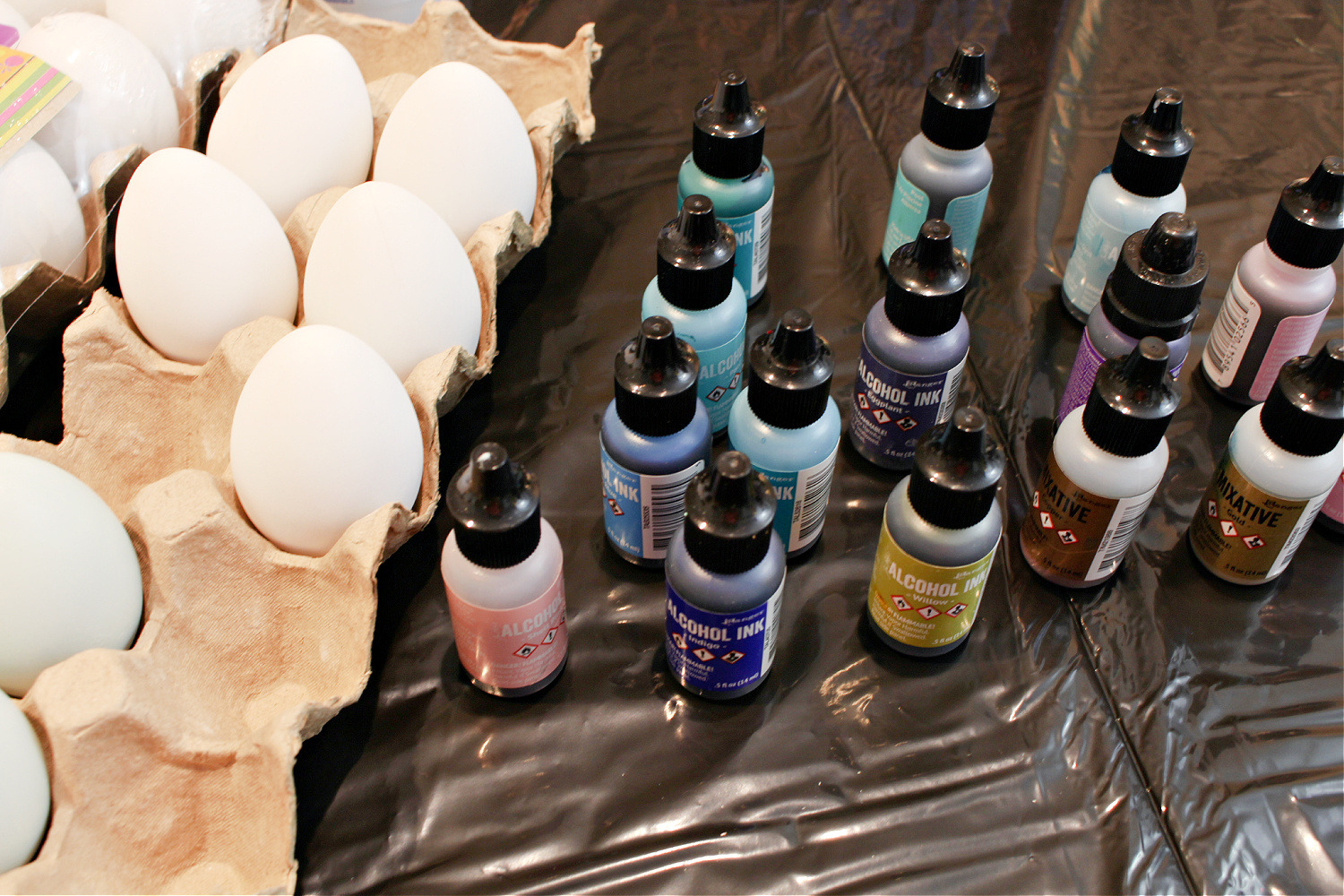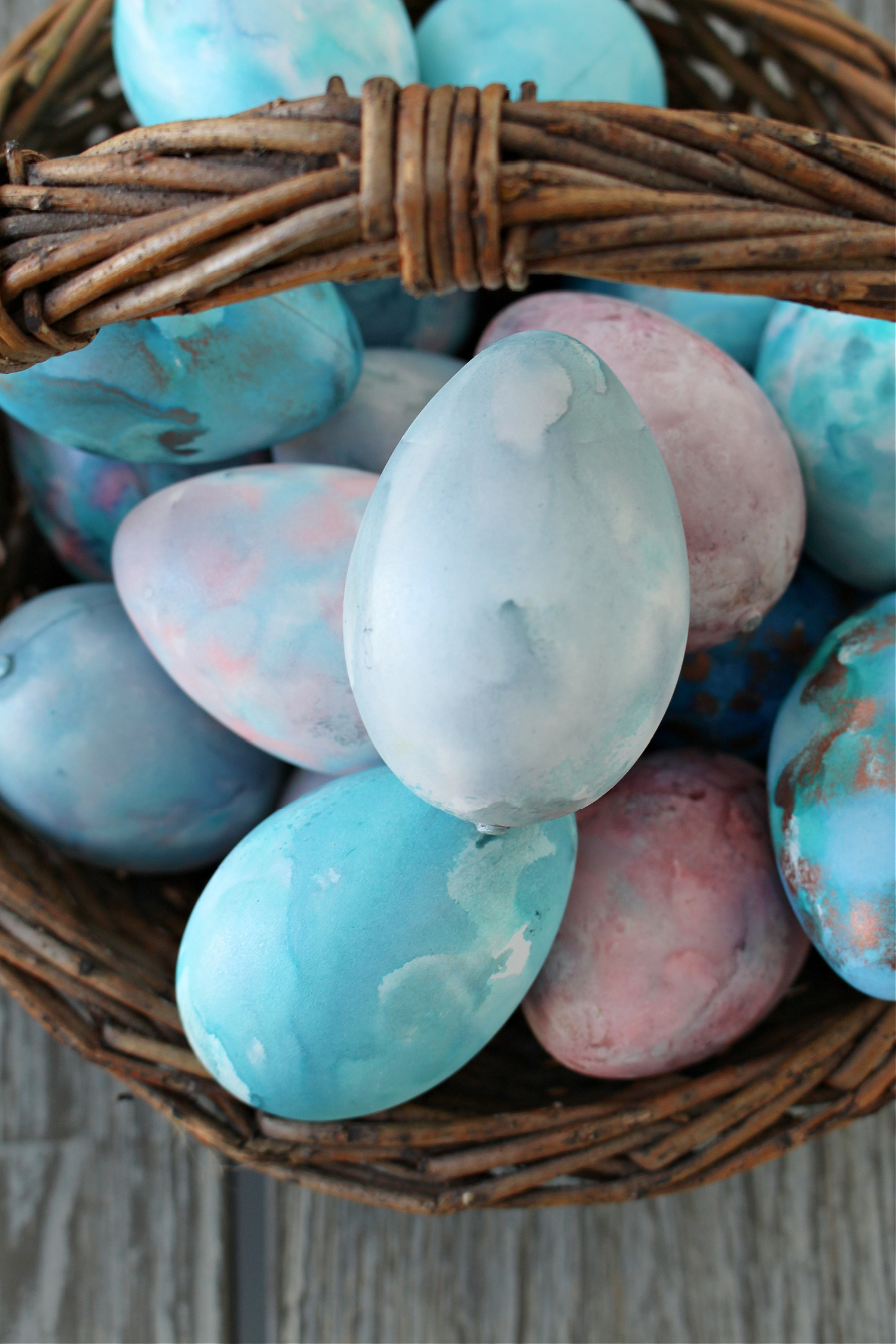 How to Make Alcohol Ink Easter Eggs:
First, cover your work surface and put on some paint clothes. I also wore rubber gloves this time because I knew I'd be handling the eggs and getting ink all over myself.
Take the lids off the alcohol ink bottles ahead of time, and choose 2-3 colors per egg to keep the design from getting too murky or muddled. I recommend staying away from reds/oranges/browns/etc., – any color that can look gross, especially when mixed together. Always think about how the colors you use will mix together (ie. pink + blue = purple).
Grab the alcohol ink applicator and dab on some ink – be careful not to apply too much. I learned that less is definitely more!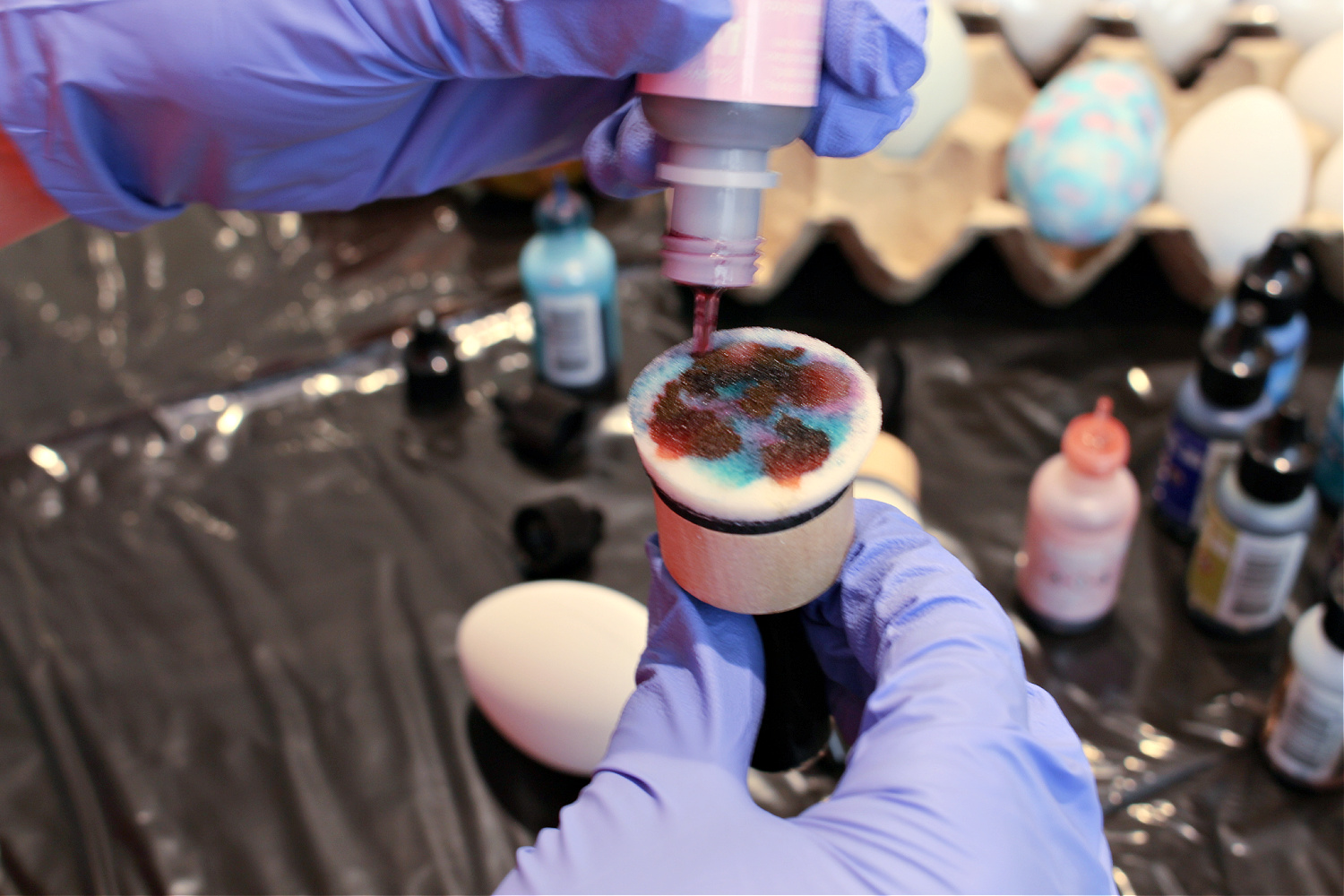 Once your applicator has some alcohol ink on it, dab onto your eggs, working your way around.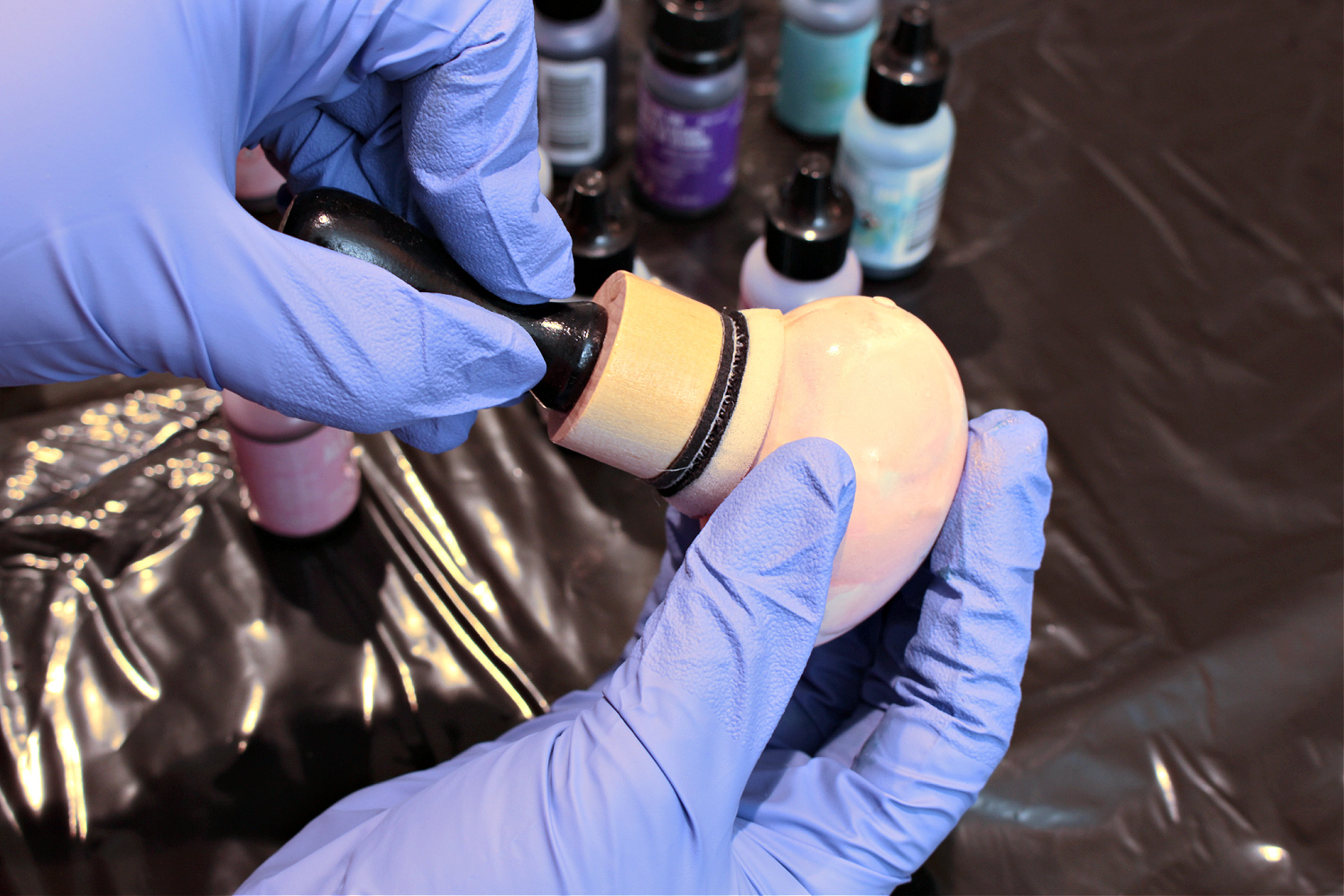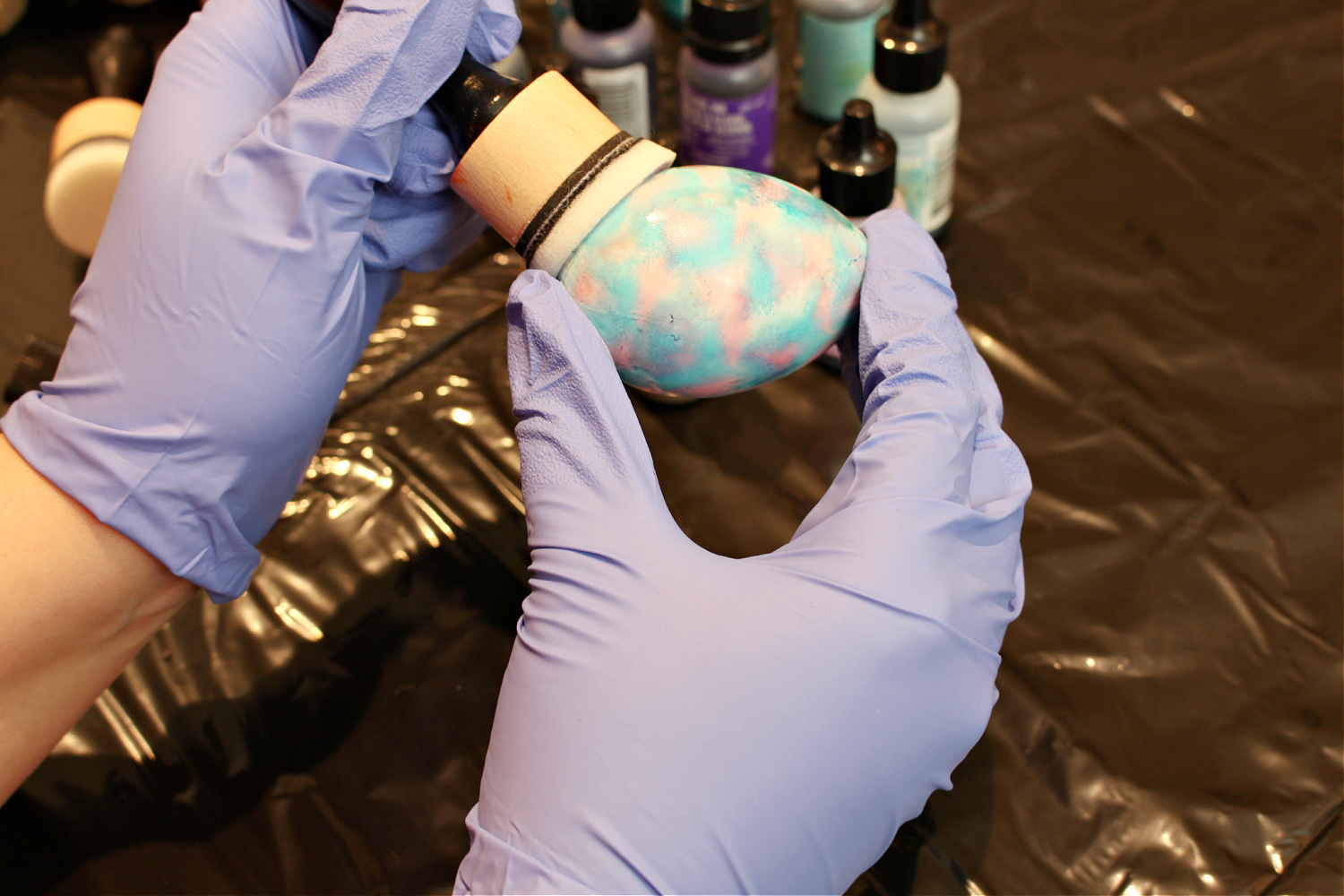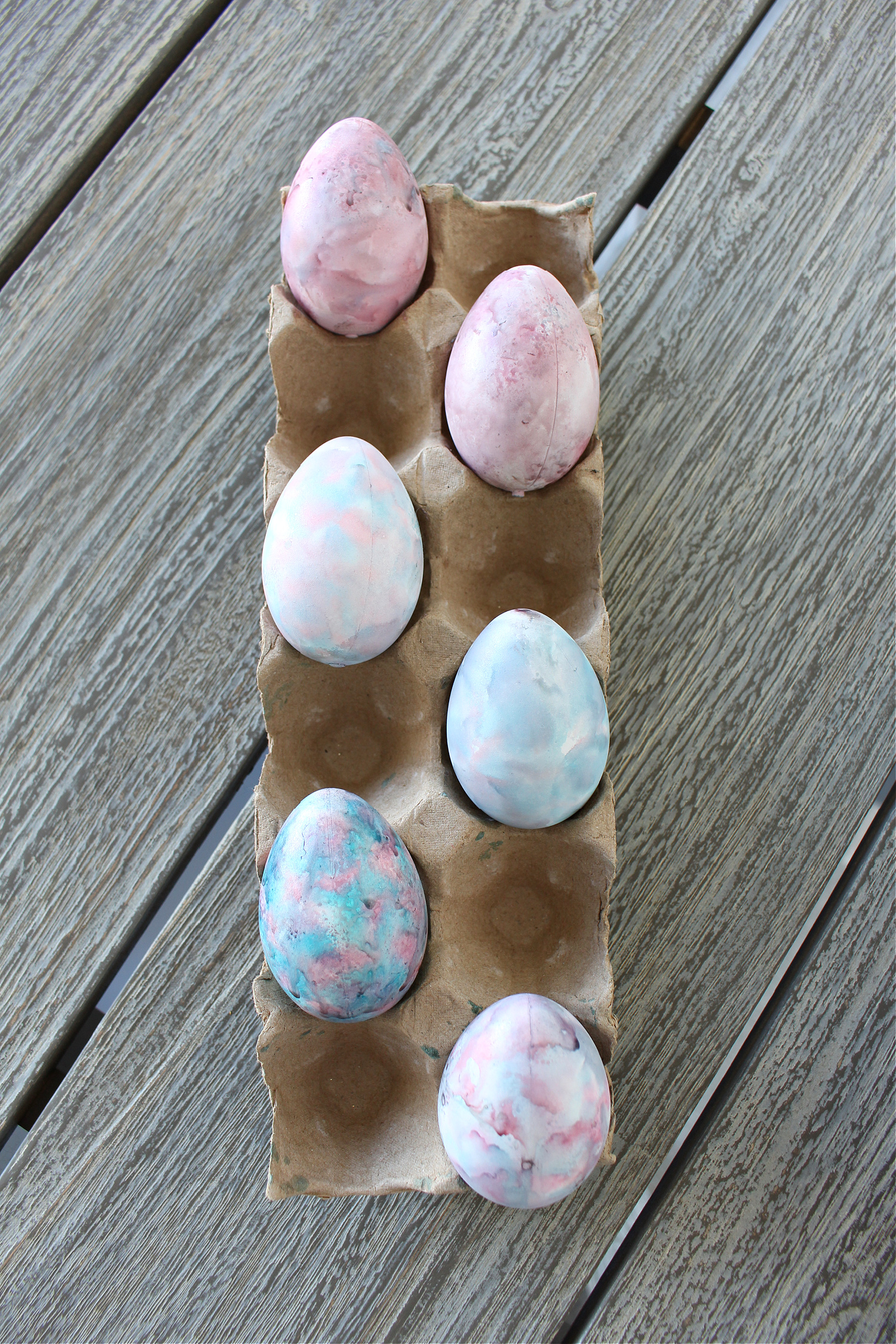 I was over zealous and some of mine became drippy, while Hubby was much more cautious and his turned out BETTER THAN MINE!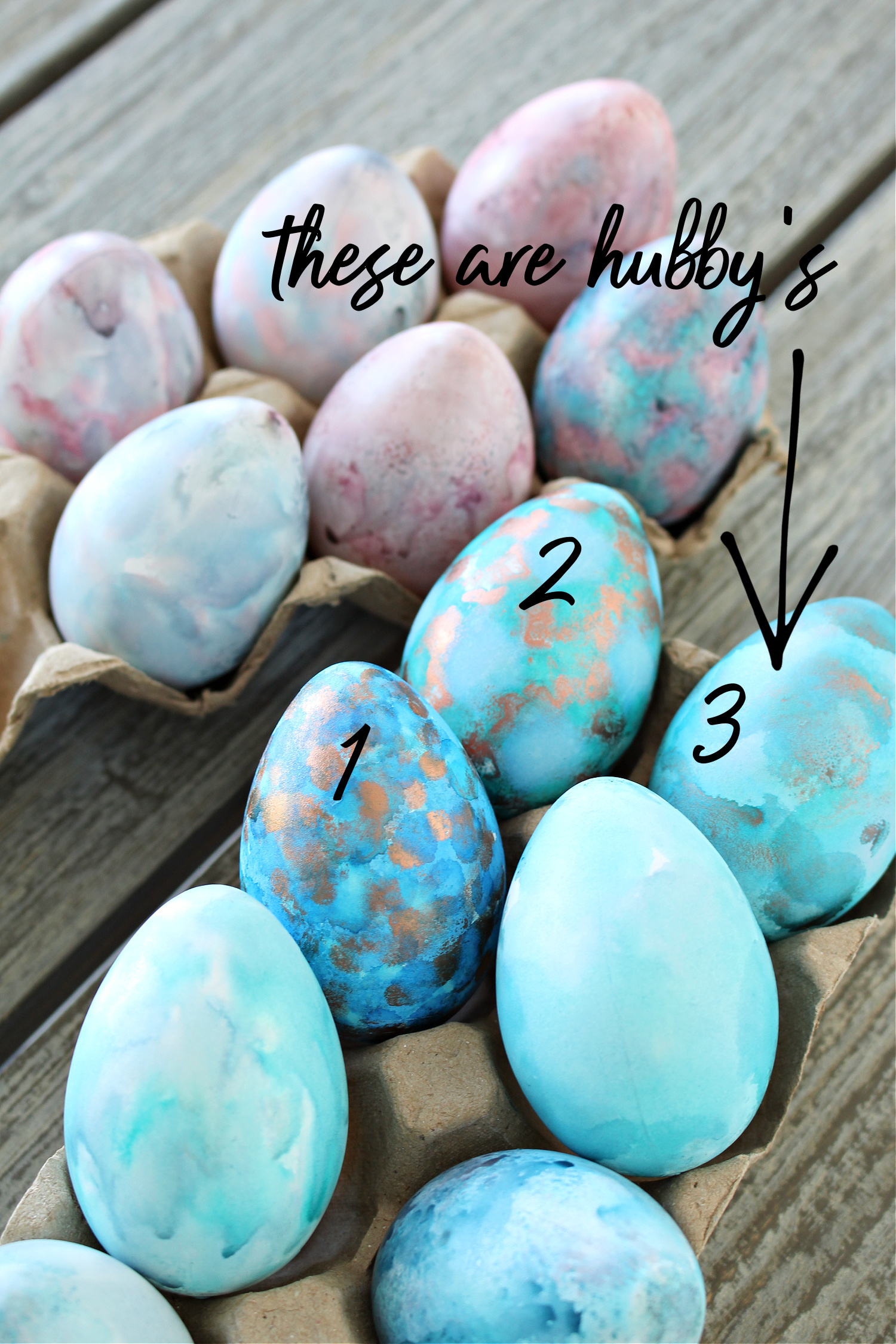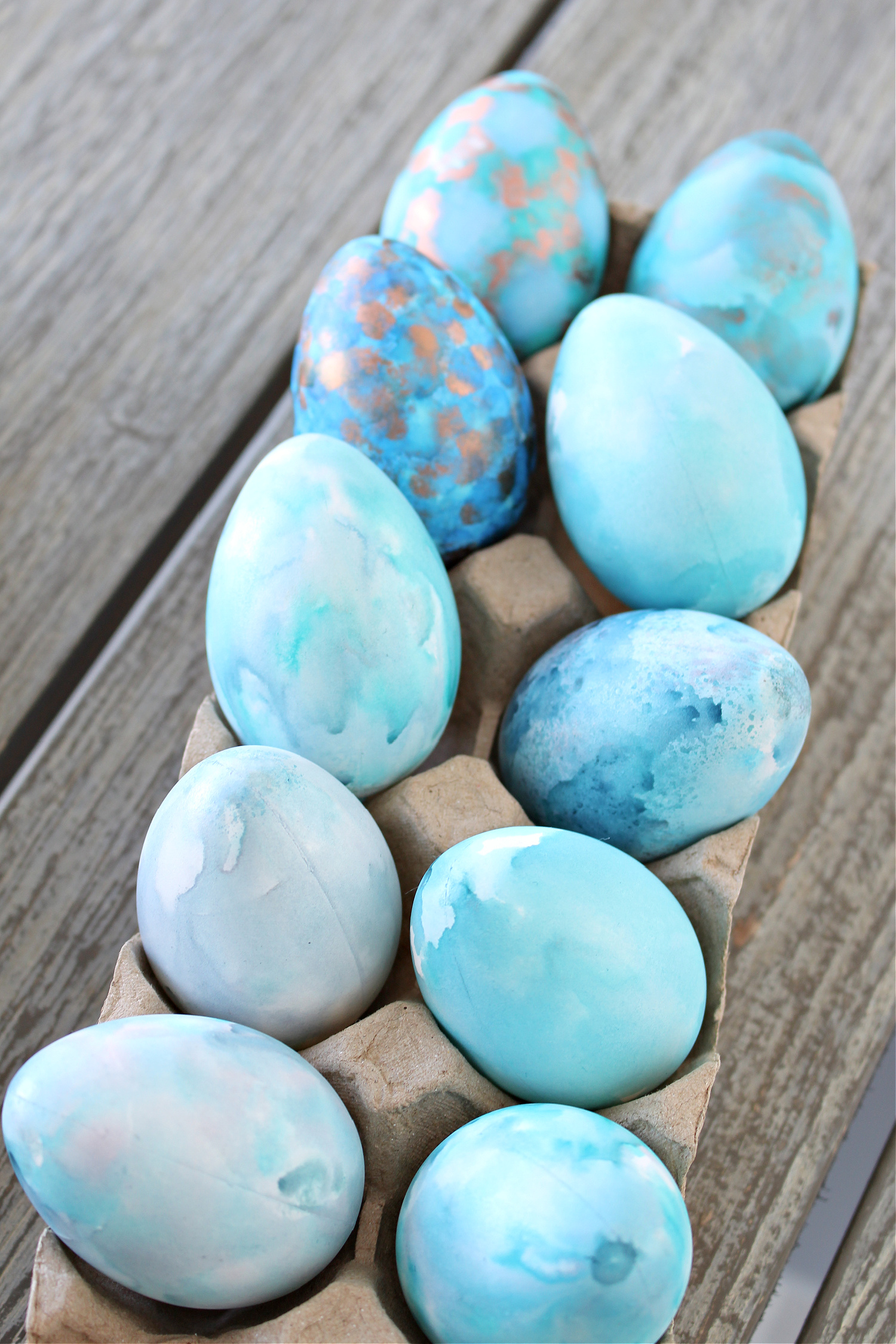 Aim for an applicator about this "full" of alcohol ink (this was his):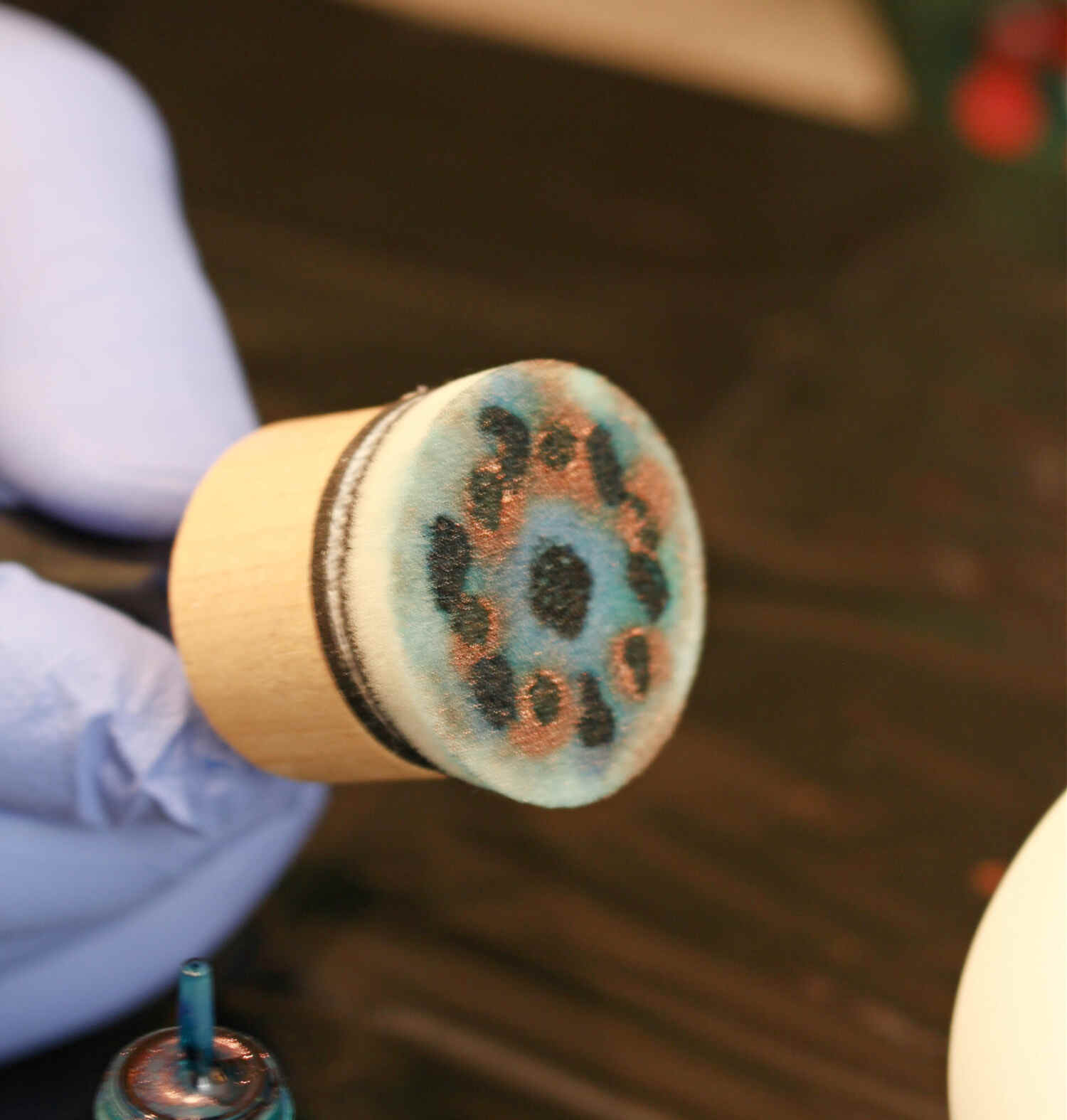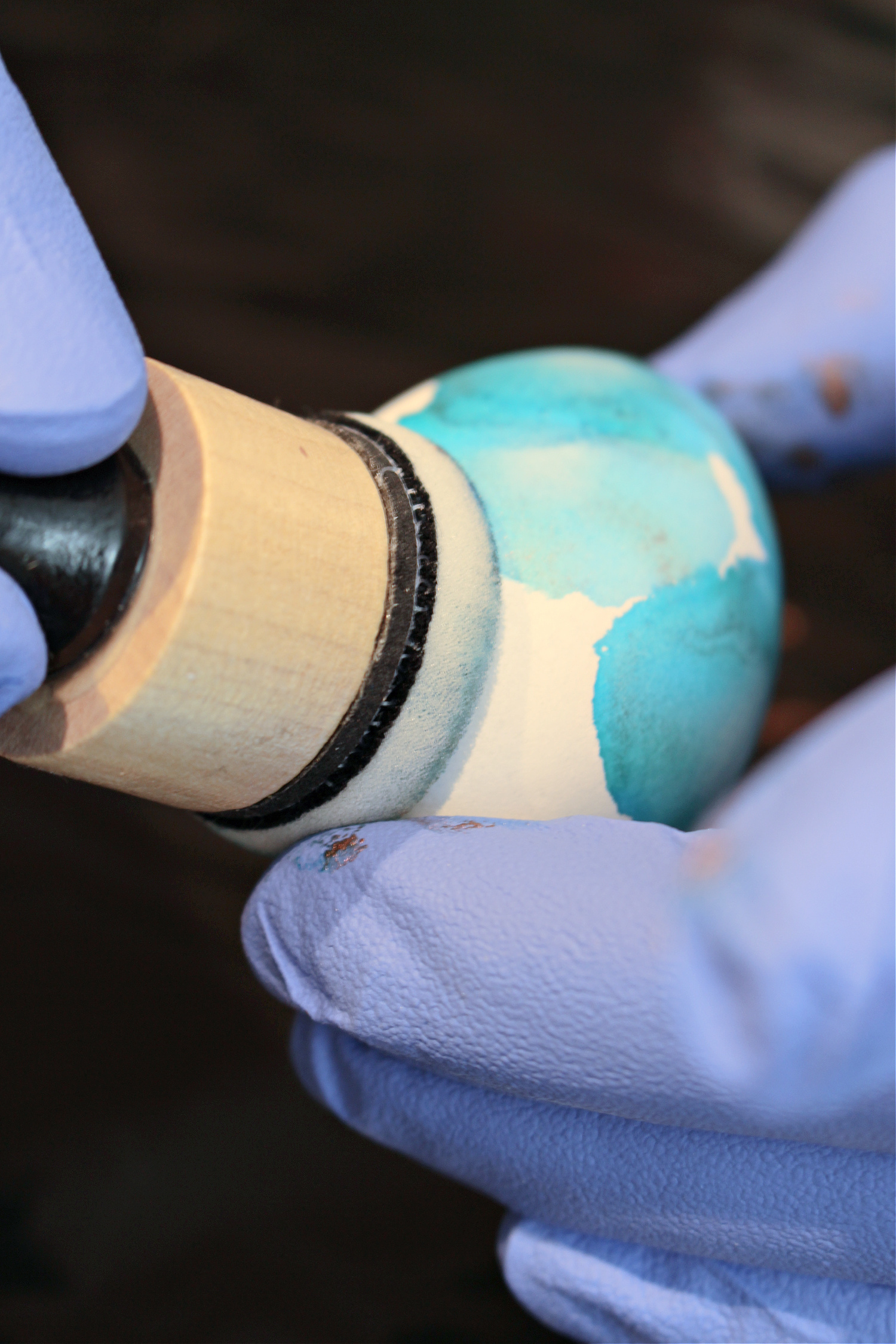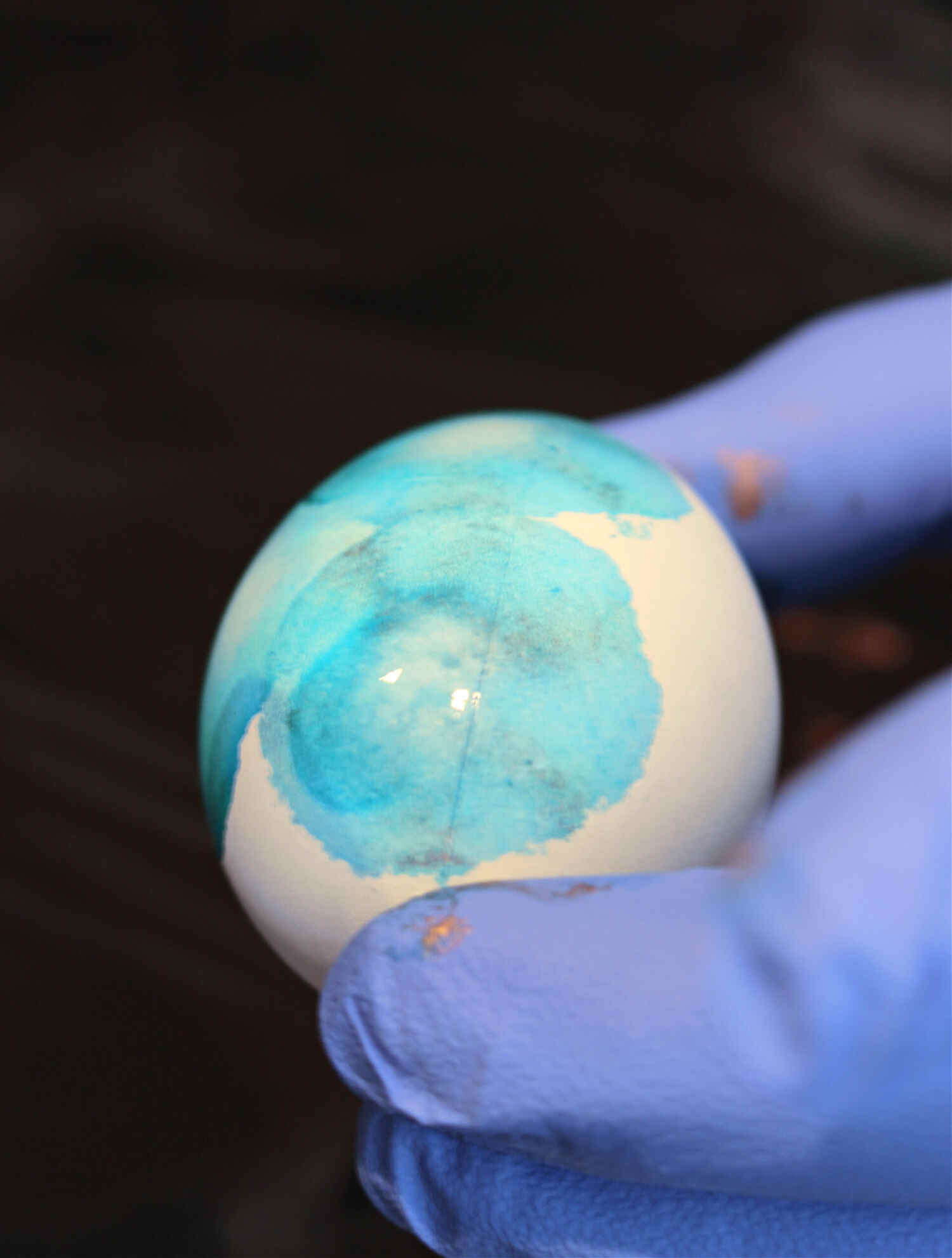 Set each egg to dry in an old egg carton and then inspect once it's dried more for any smudged areas. You can easily dab on more ink.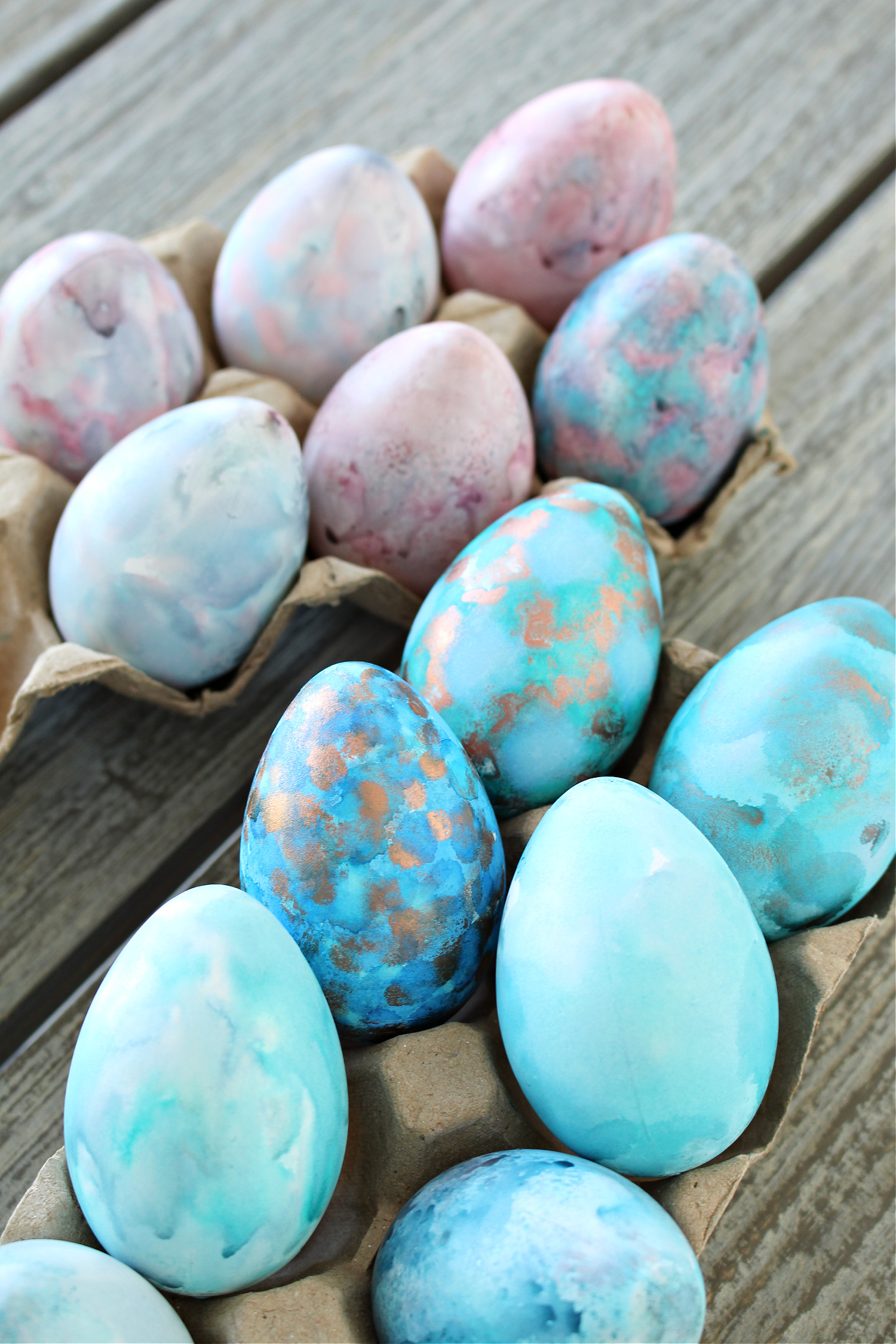 If your applicator becomes too loaded with ink, dab it on a paper towel to remove some.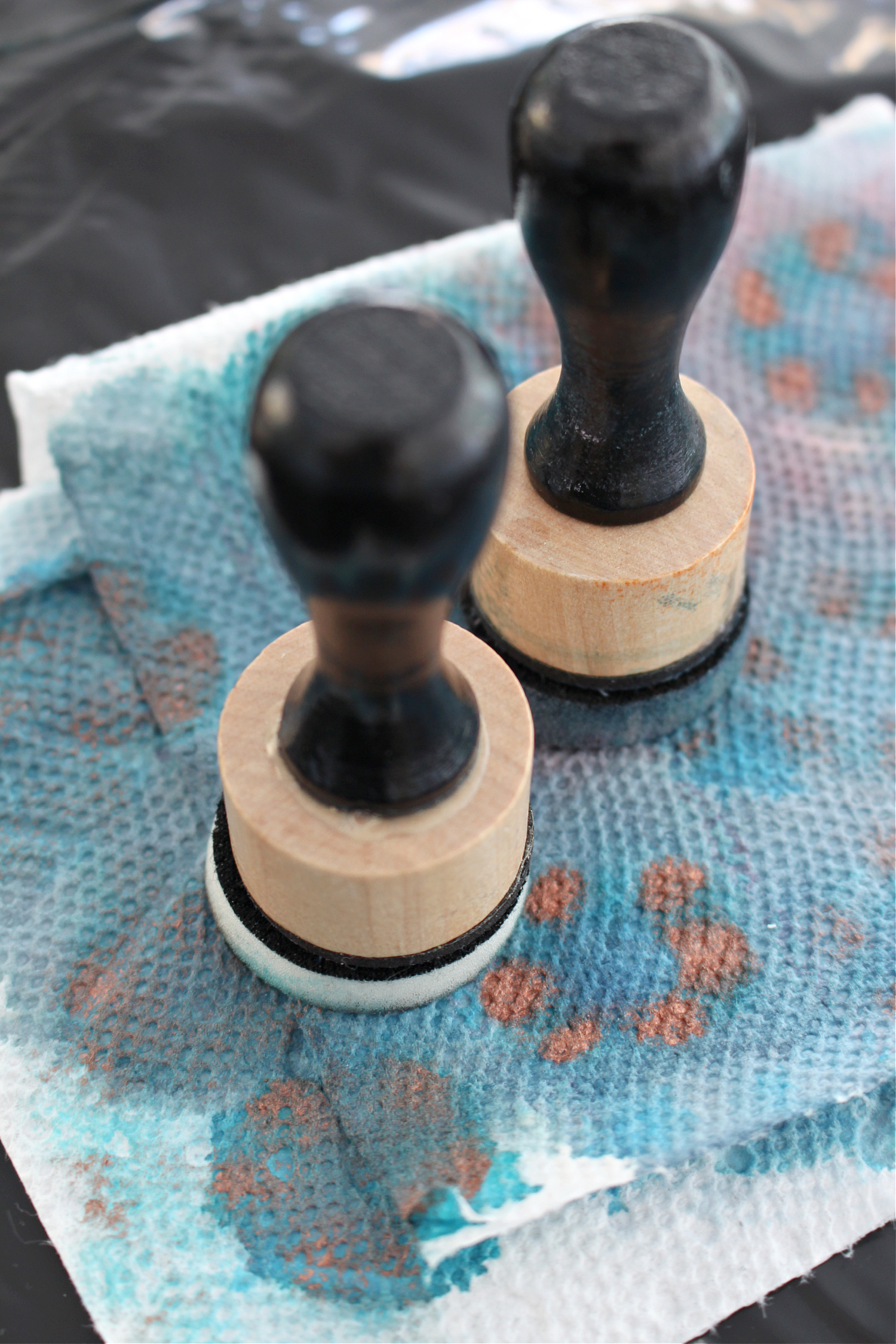 To keep these DIY alcohol ink eggs from become too muddy, stick with the same color palette of inks while using the applicator.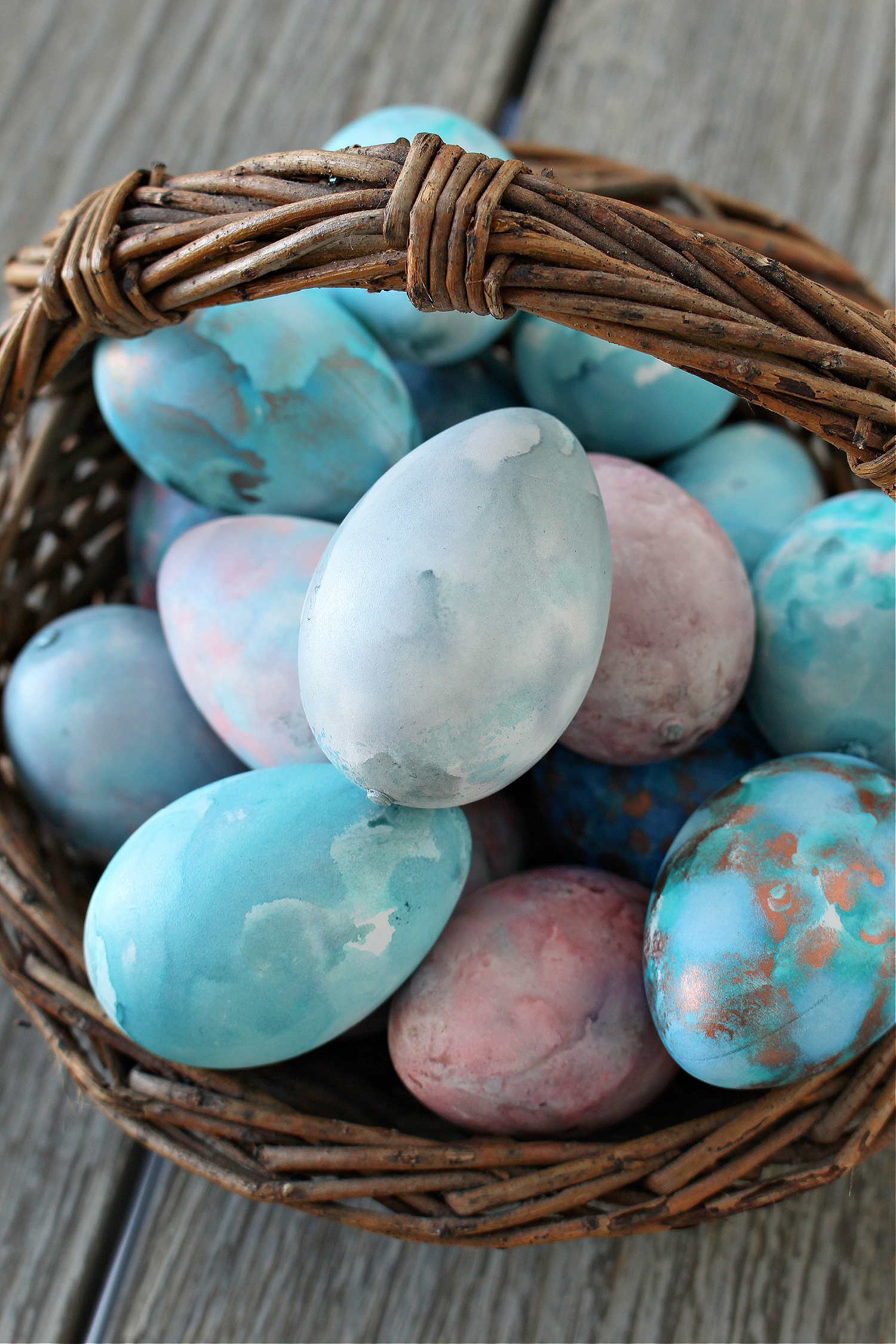 Other than a few drippy areas, I love how these alcohol ink eggs turned out! I wish I had more because I would have loved to keep experimenting, especially because Hubby's turned out so much better than mine.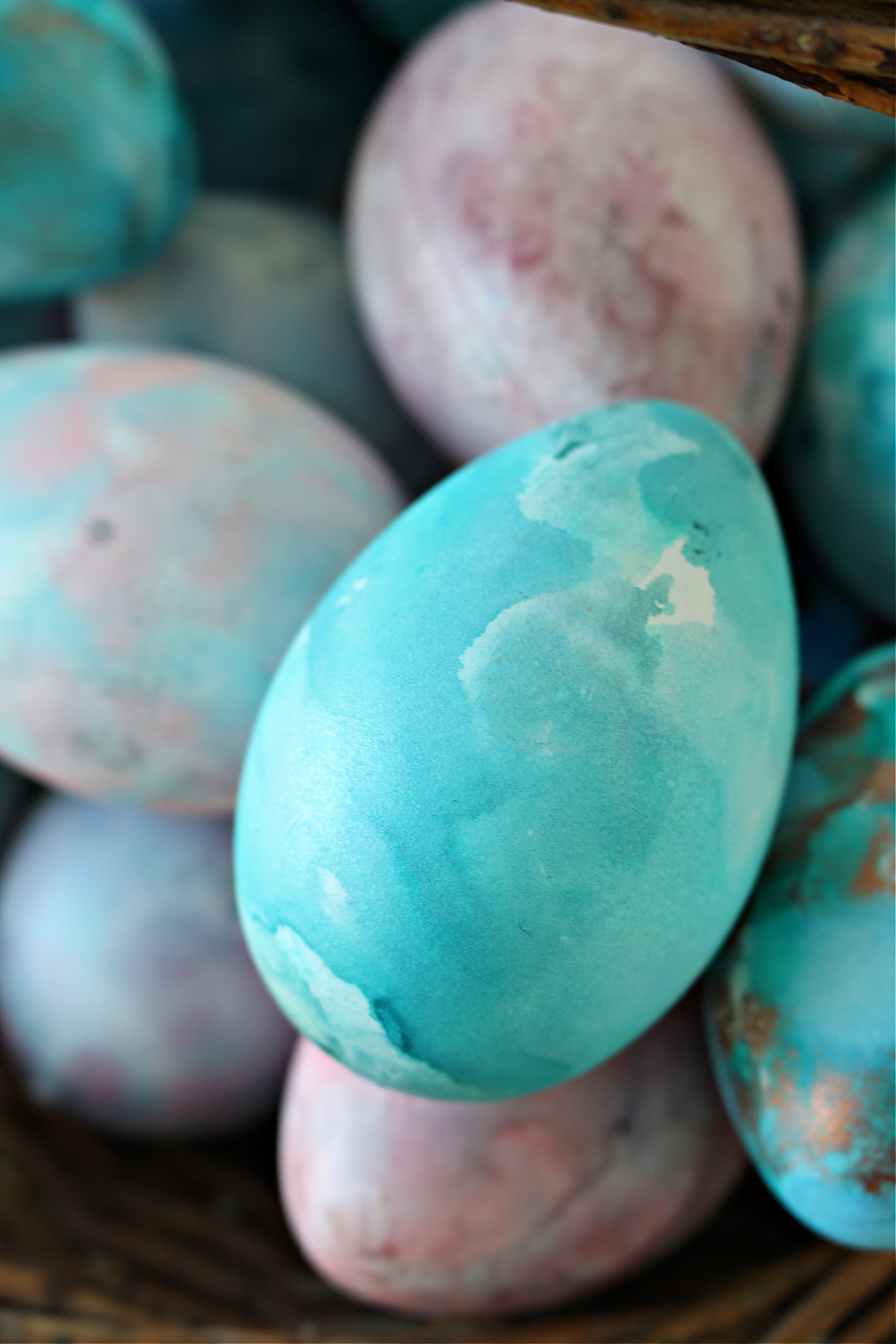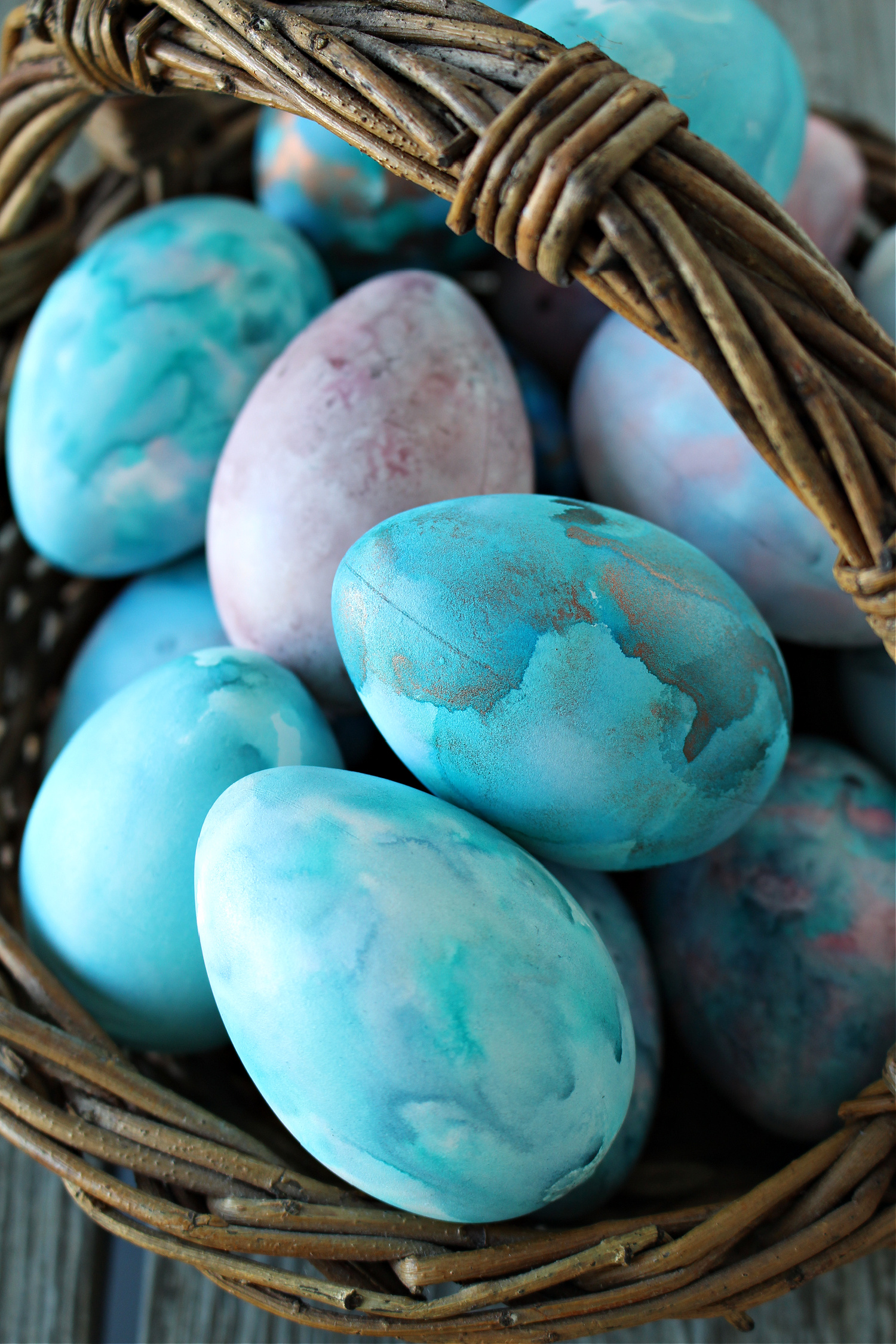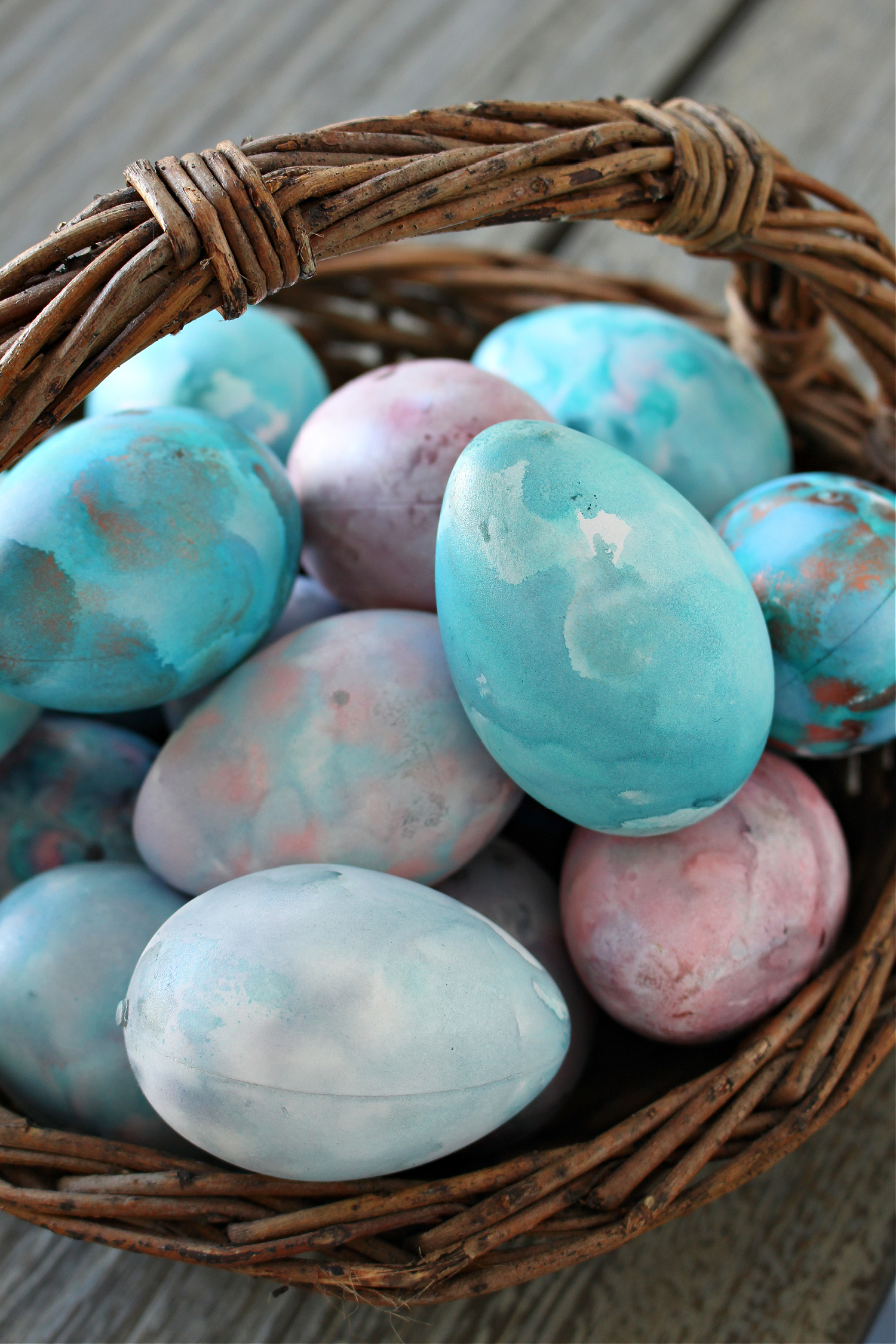 Next I'll show you what I did with these DIY alcohol ink Easter eggs! It turned out so well, I'm so excited… Check back tomorrow to see!