I'm so excited about today's homemade beauty products: DIY rose petal salve and DIY rose lip balm, both made with minimal ingredients and homemade rose petal infused oil.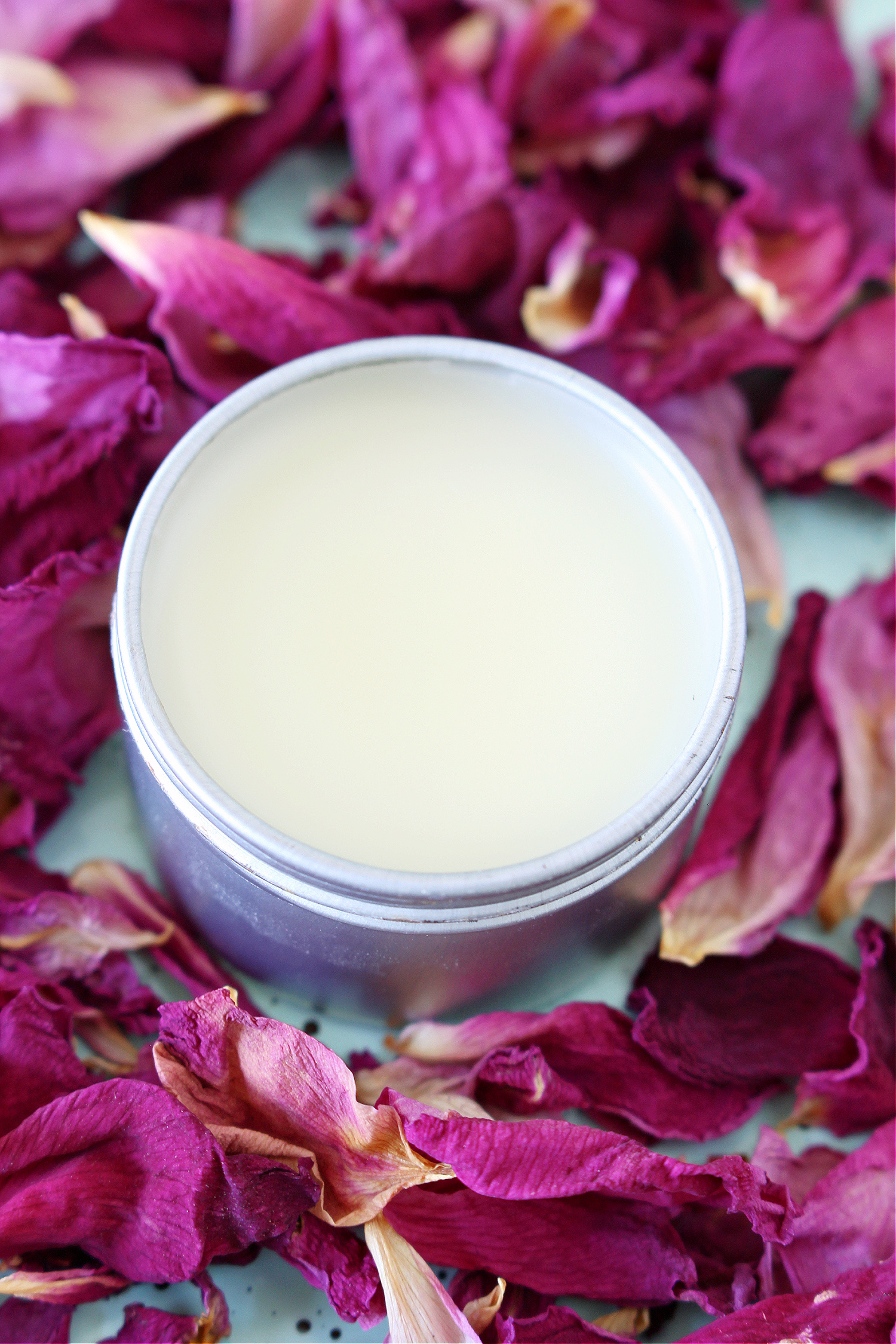 Year after year my rose bushes bloom, totally oblivious to my inability to care for plants, and I thank the former owners for planting them.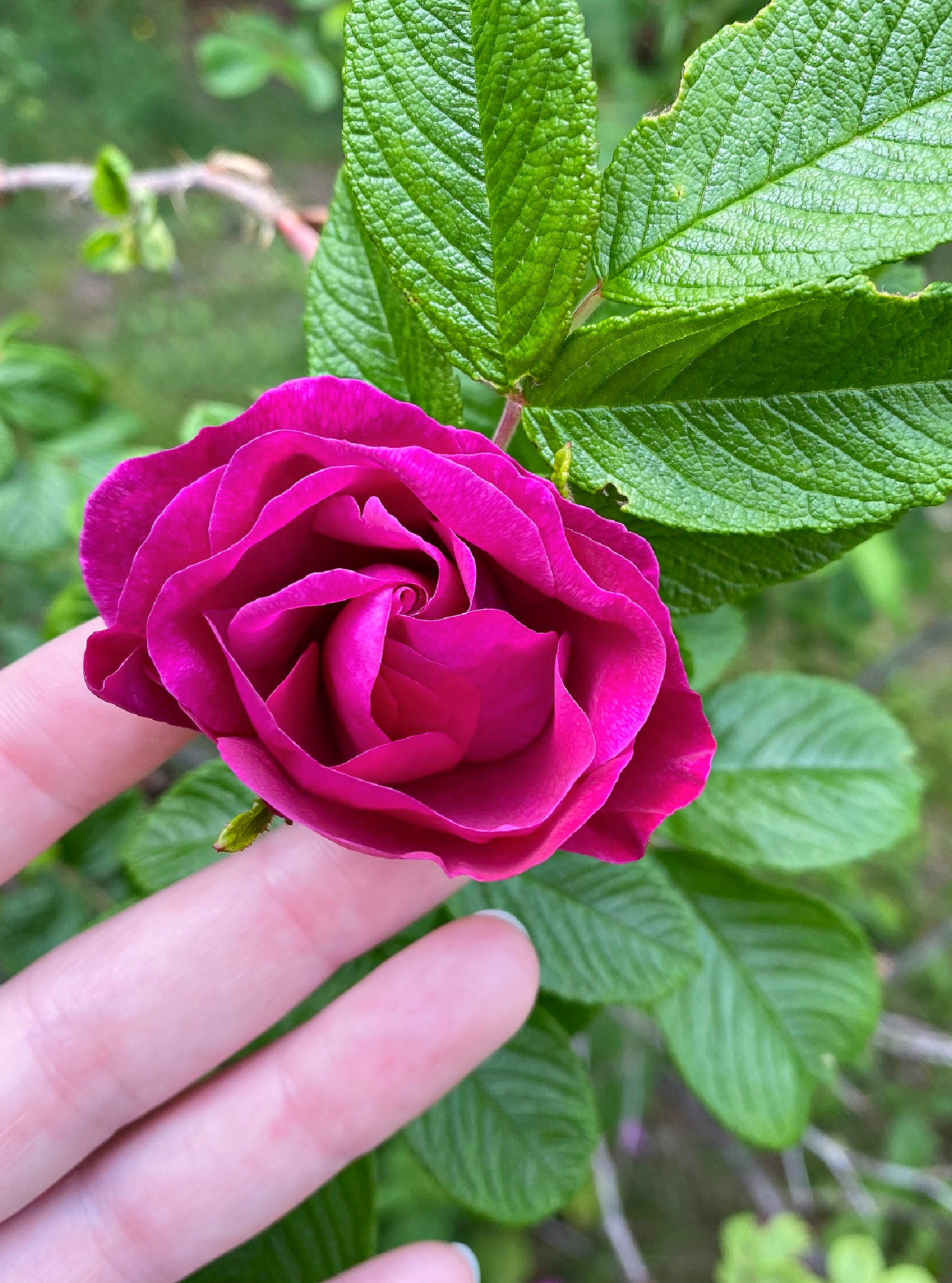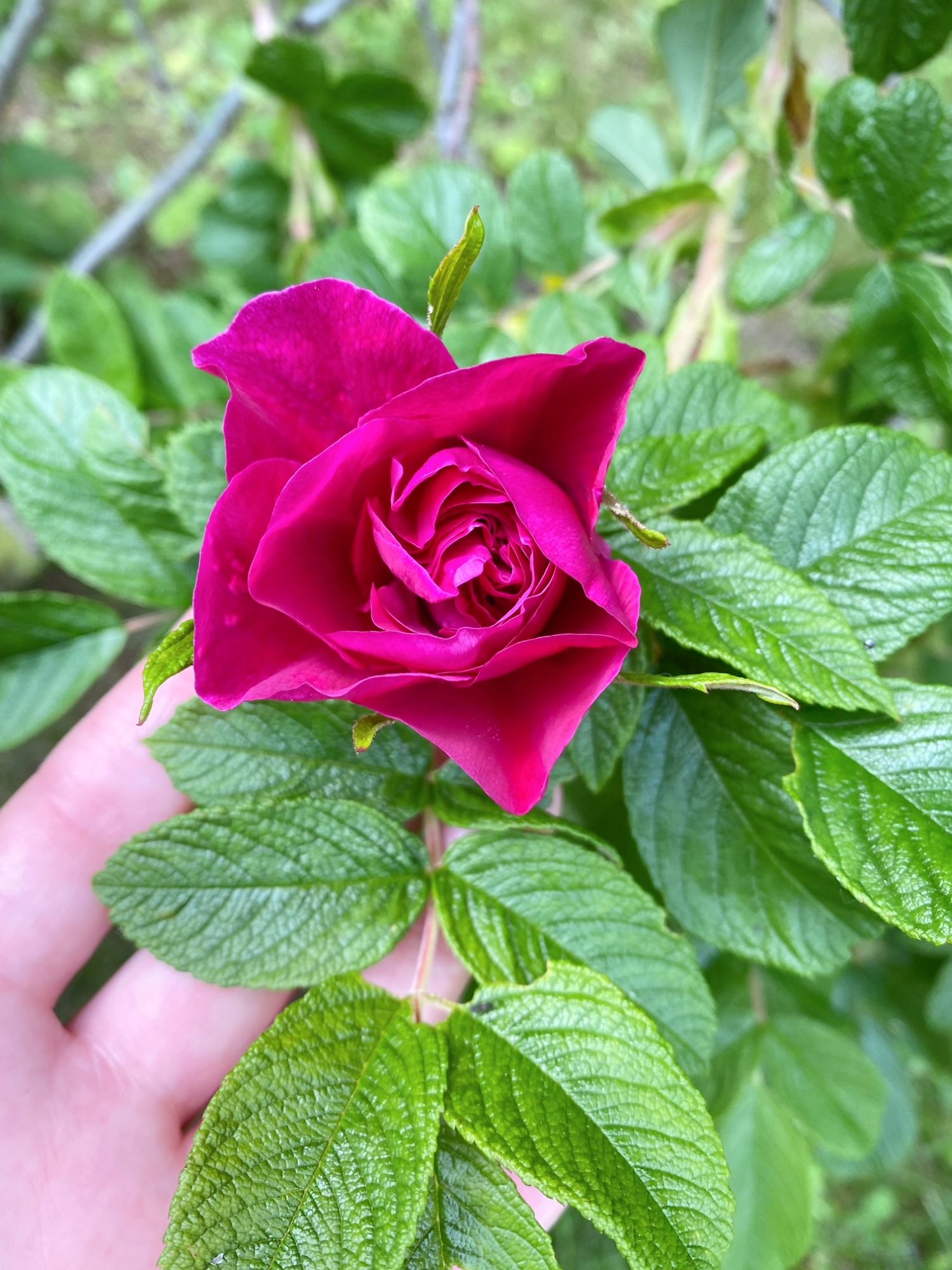 They smell AMAZING and I love bringing bouquets into the home!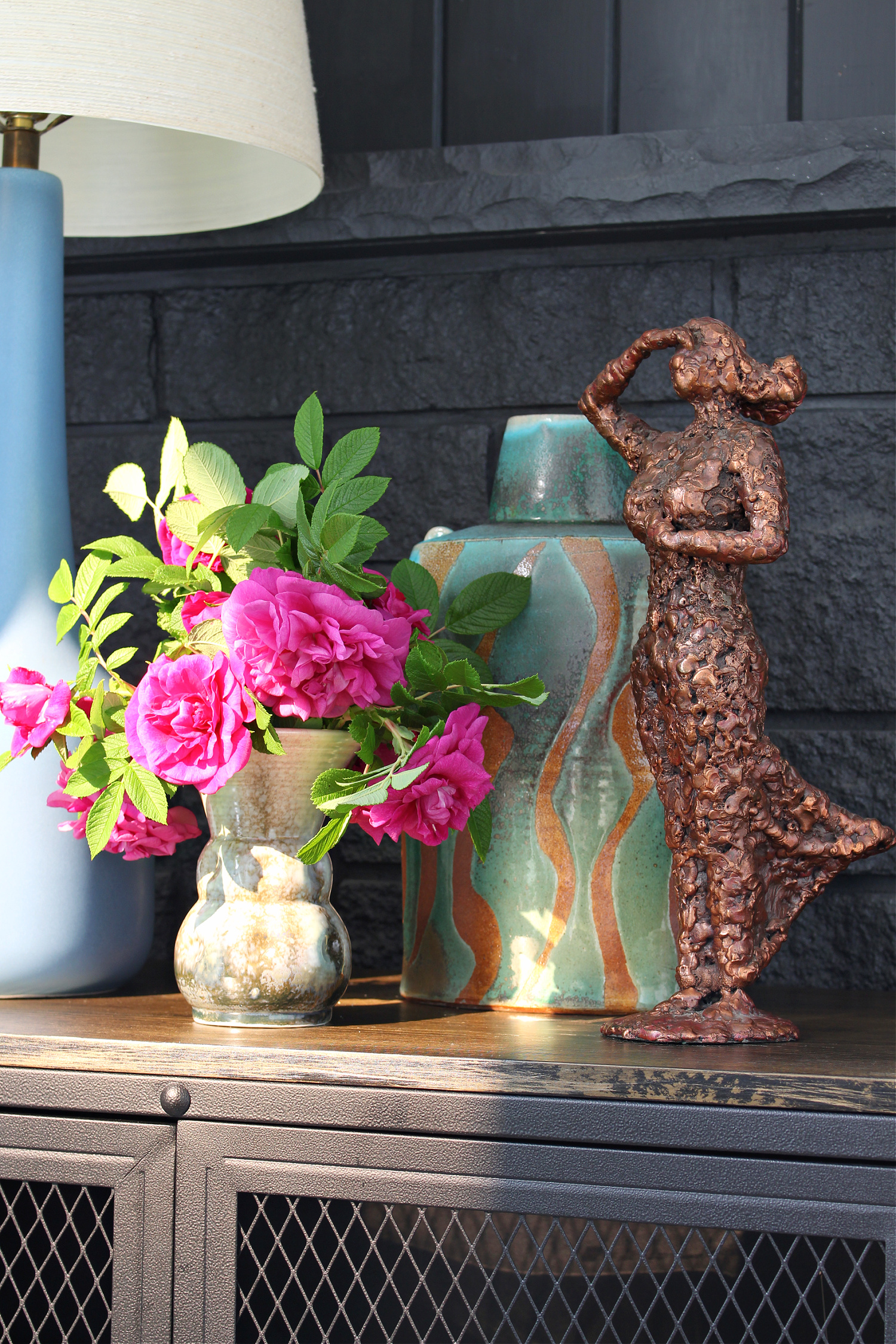 This year I really wanted to do something with the rose petals, so I dried them, made my own rose petal infused oil and the used that to make a DIY rose petal lip balm and DIY rose petal salve for the skin.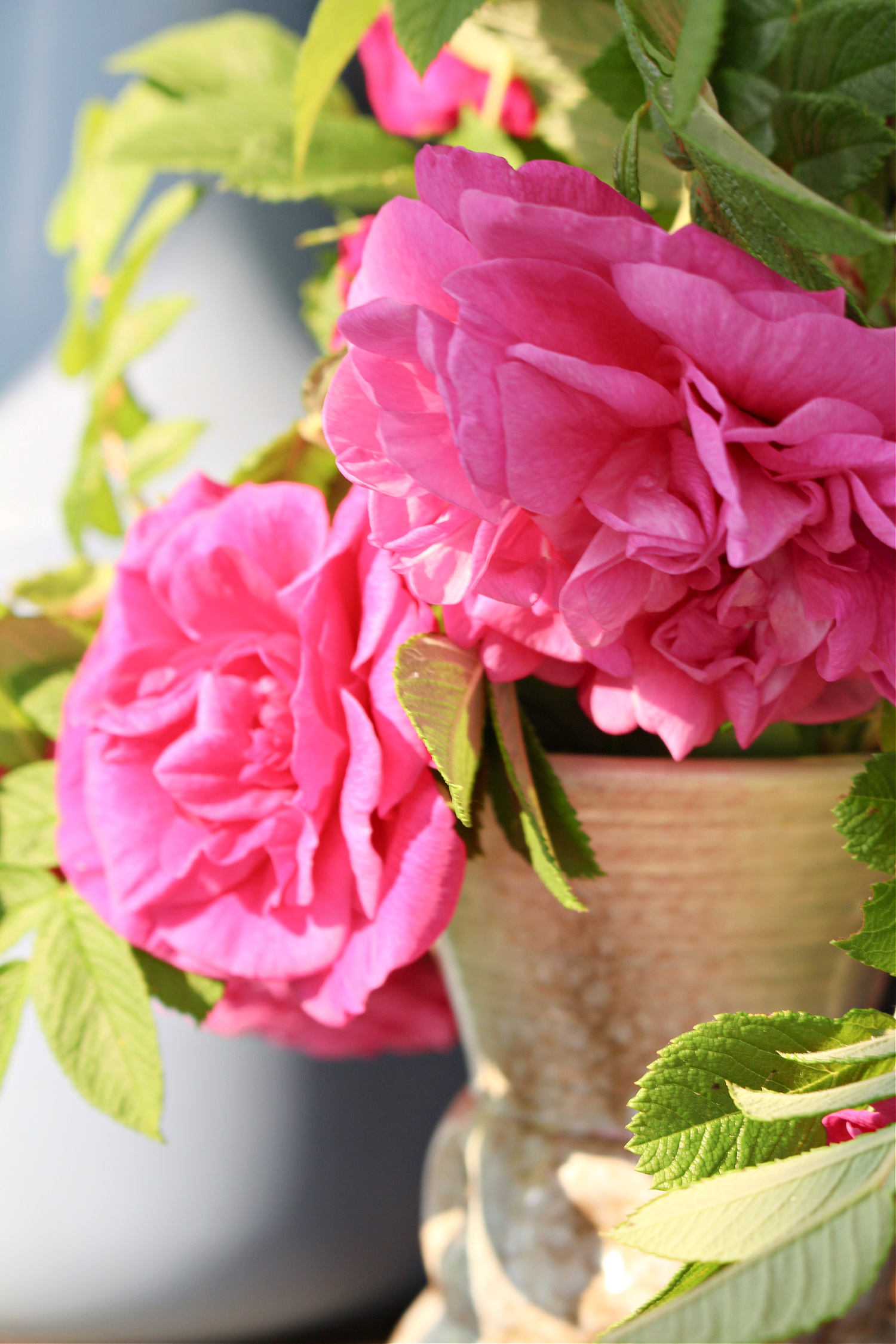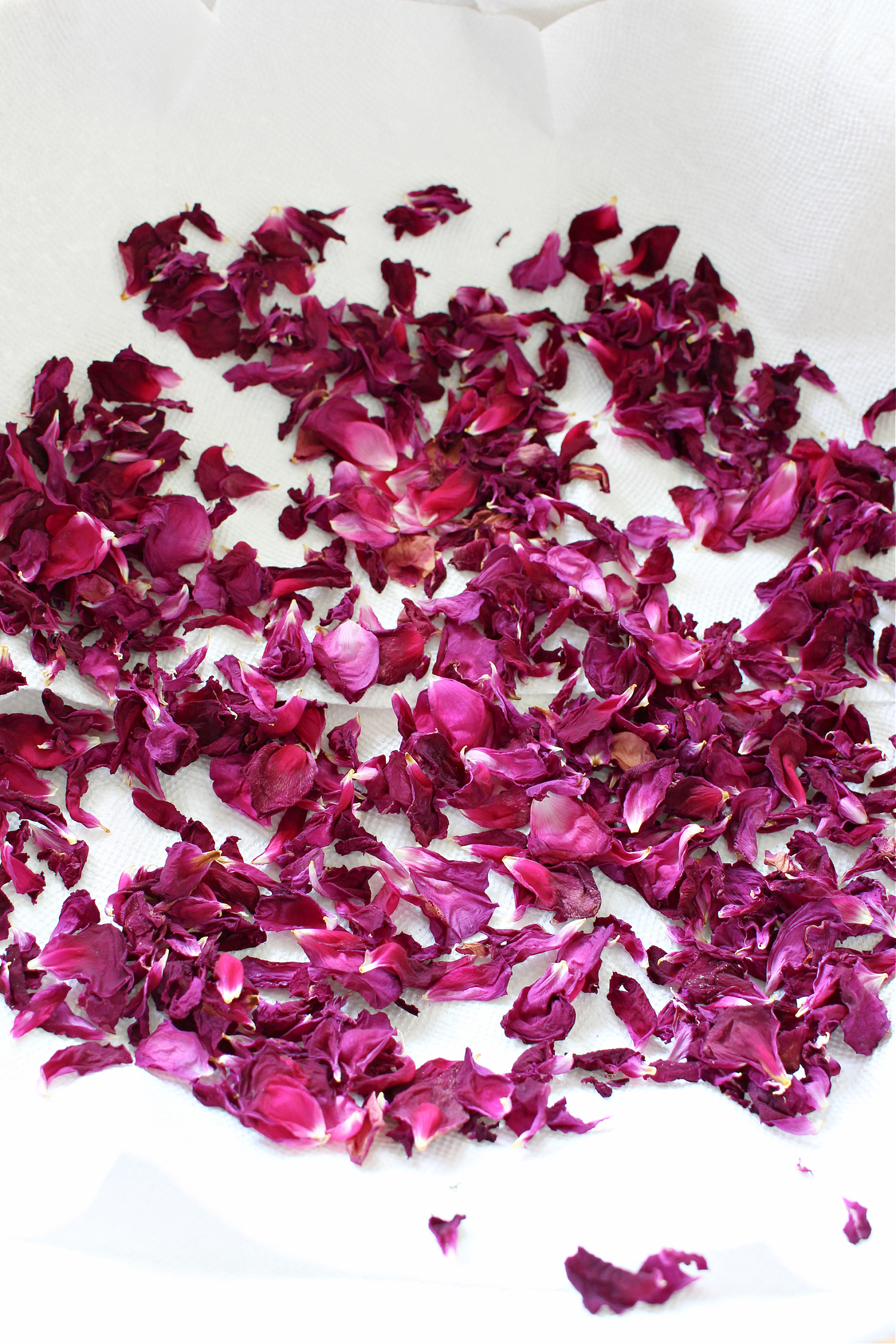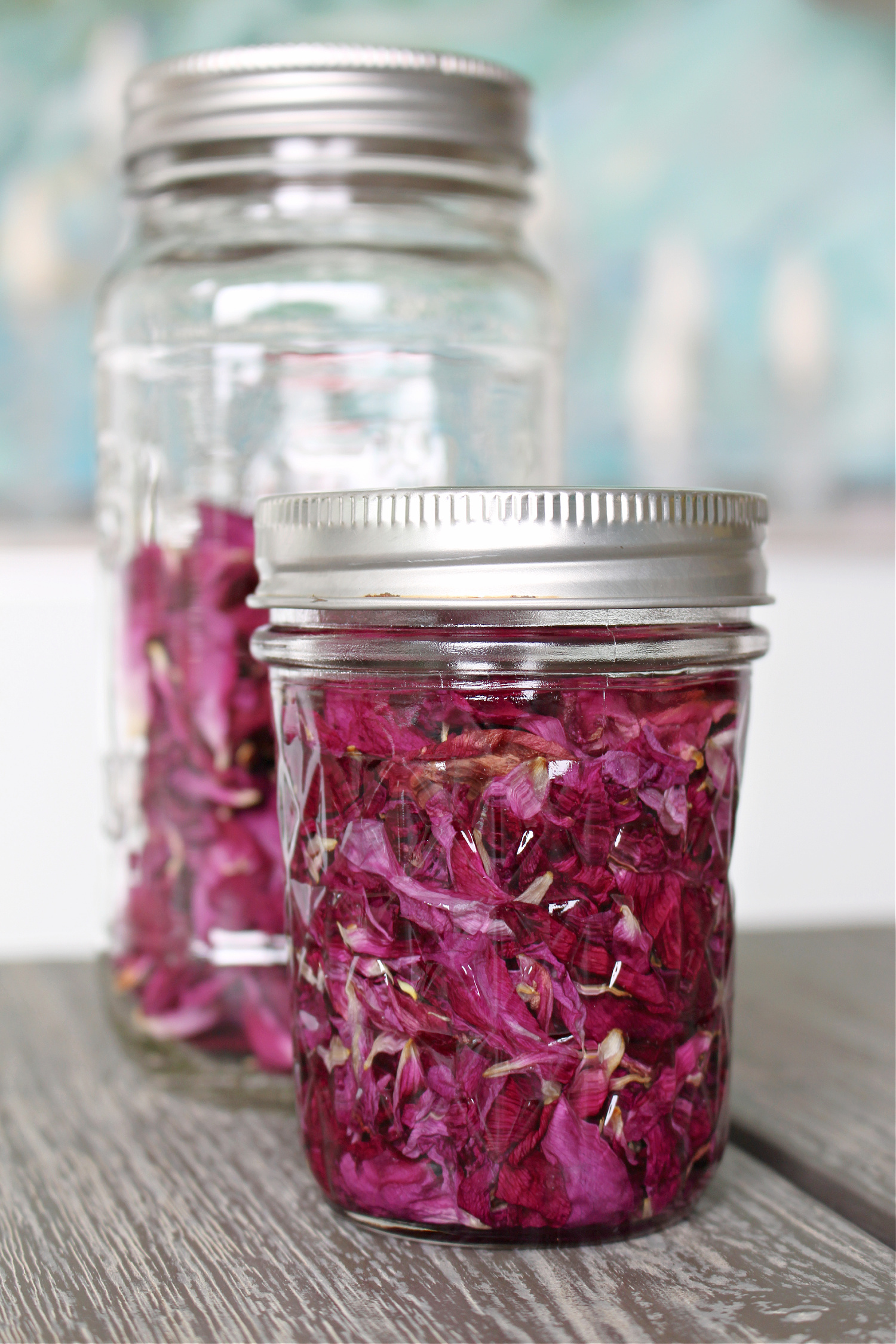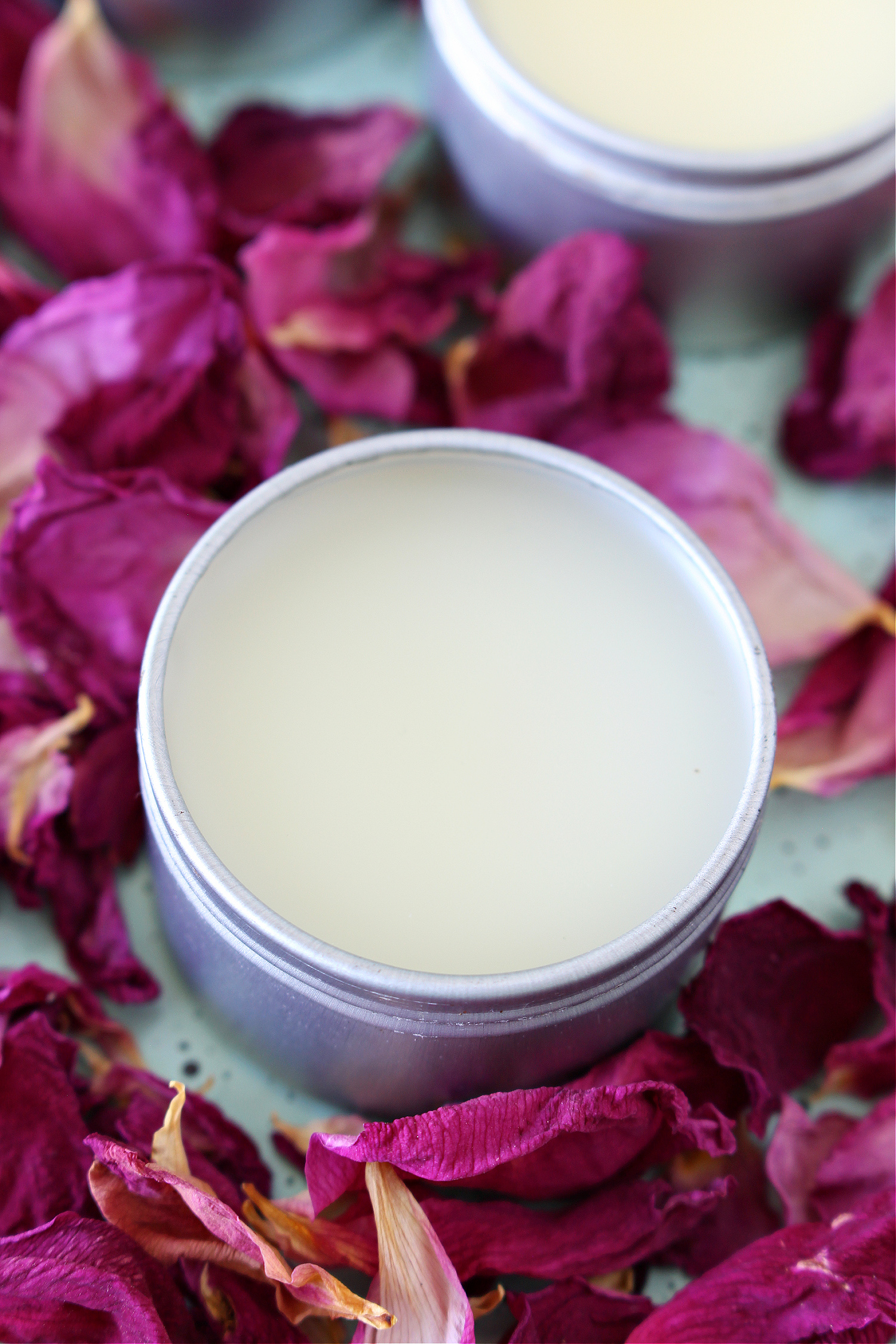 How Does Rose Petal Infused Oil Smell?
One note before you read the how-to: I was actually hoping these homemade rose oil products would smell the exact same as my rose bush, but the results were a little different than expected. Don't get me wrong: I made lovely skin products – but without the beautiful scent I had hoped for. The rose oil smells sort of fresh, like clean soap, with a green-ish undertone. My carrier oil of choice might have impacted the smell, but even the dried rose petals alone smell much less rose-like than the fresh blooms, which are outrageously fragrant. Still, the end result is super moisturizing, with a solidity that makes it easy to store in a purse without worrying about any leaking.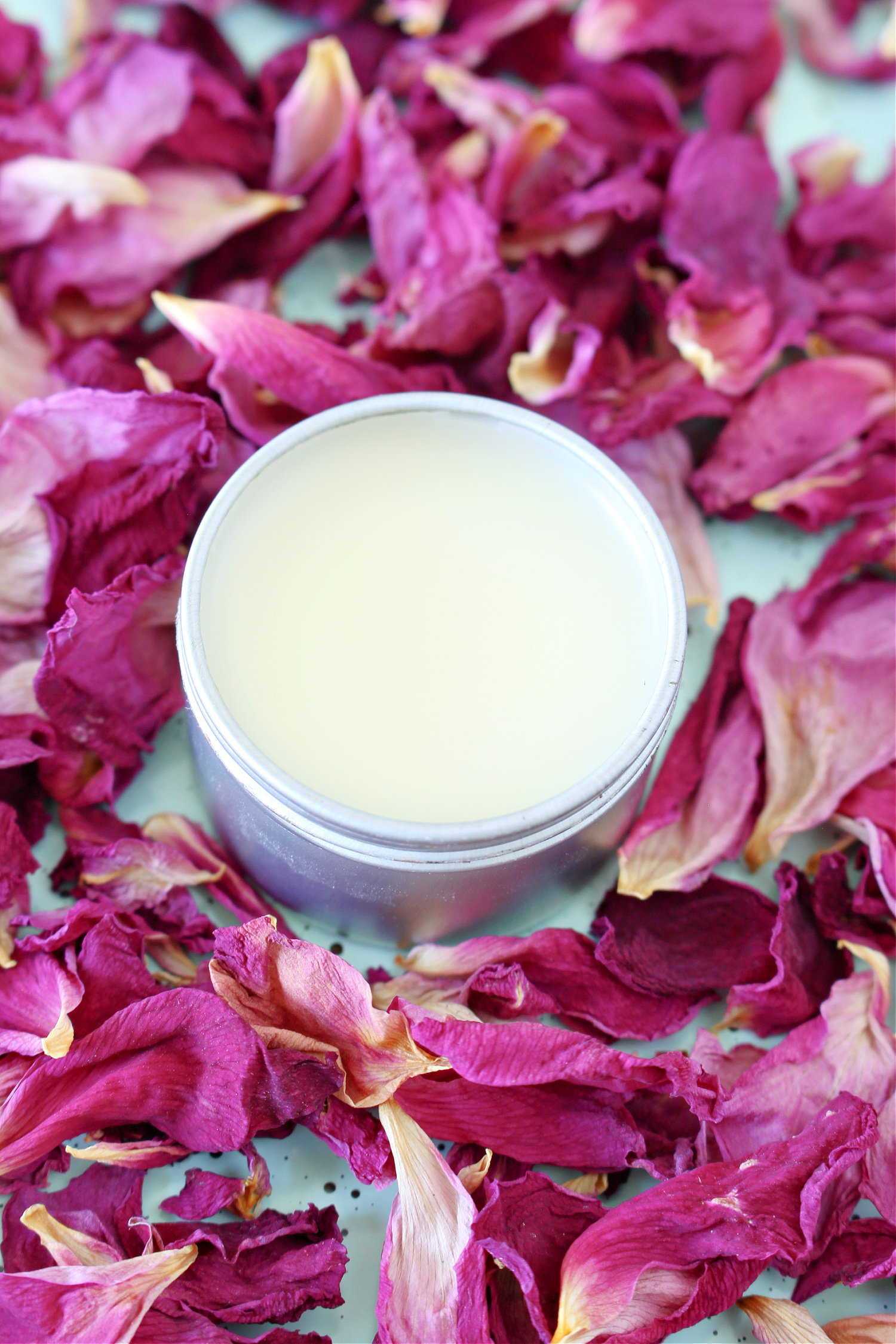 Ingredients for Rose Petal Lip Balm:
Ingredients for Rose Petal Salve:
Supplies:
How to Dry Fresh Rose Petals: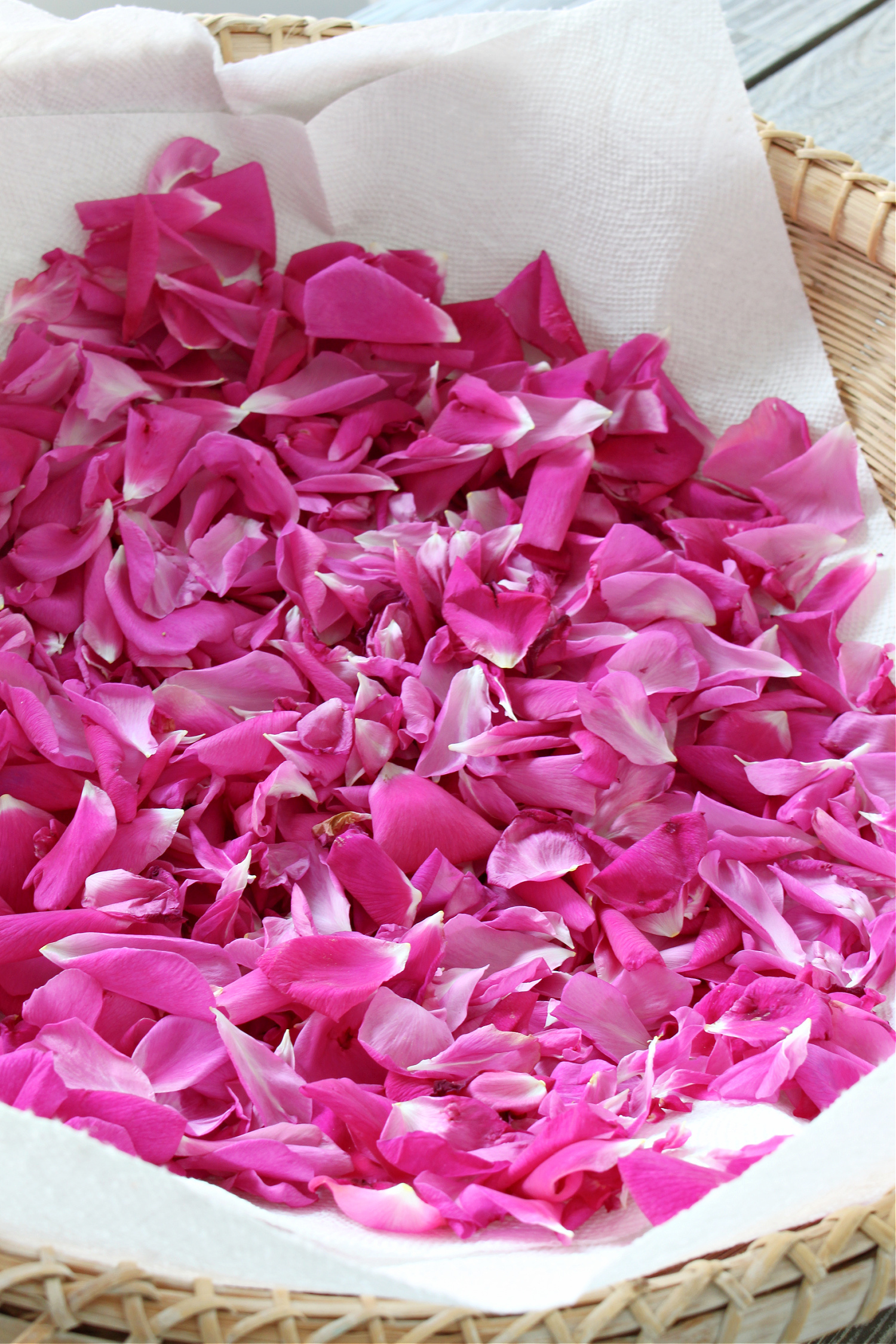 I started by picking the rose petals (from flowers that had already bloomed – right before they were ready to fall – I didn't pick them up form the ground because I worried about dog pee, lol). Then I dried them on paper towel for a week or so, because excess moisture can ruin an oil infusion. That also gave all the little buggies time to escape, haha (I did not bother rinsing them because my rose bushes are nice and clean. You can start with dried rose petals or pick them yourself like I did, but it's important to pick petals that aren't contaminated – so no commercial roses that may have been sprayed with pesticides, etc. I let mine dry for a week or so, but humidity and temperature will impact your drying time.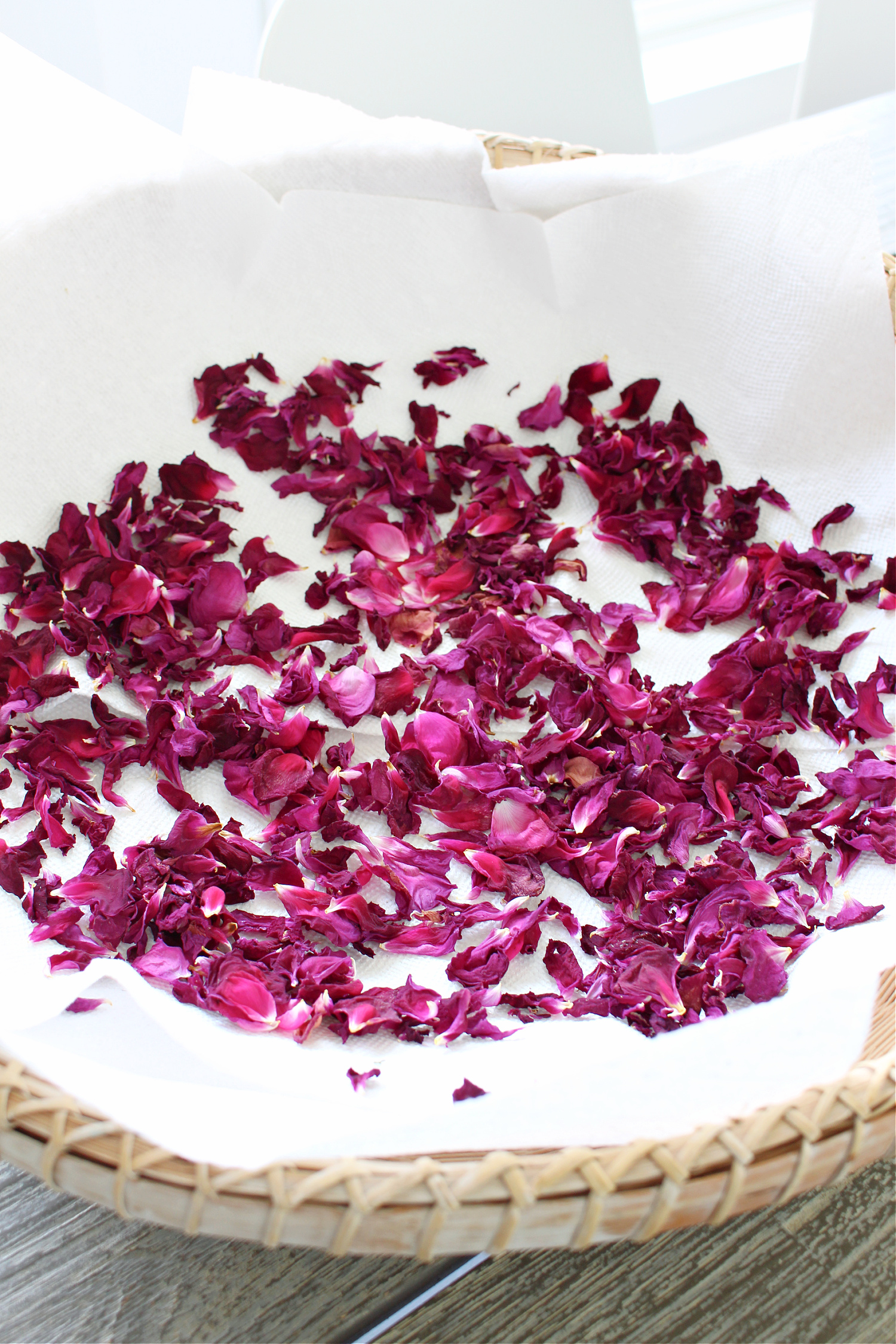 How to Make Rose Petal Infused Oil:
I placed the dried rose petals in a mason jar and covered with my oil of choice, making sure to cover all of the petals because uncovered petals can grow mould. The amount you make is up to you. If you're just getting started, start with a cup or so of oil and that will go a long way.
Here is what it looked like when I first started the infusion: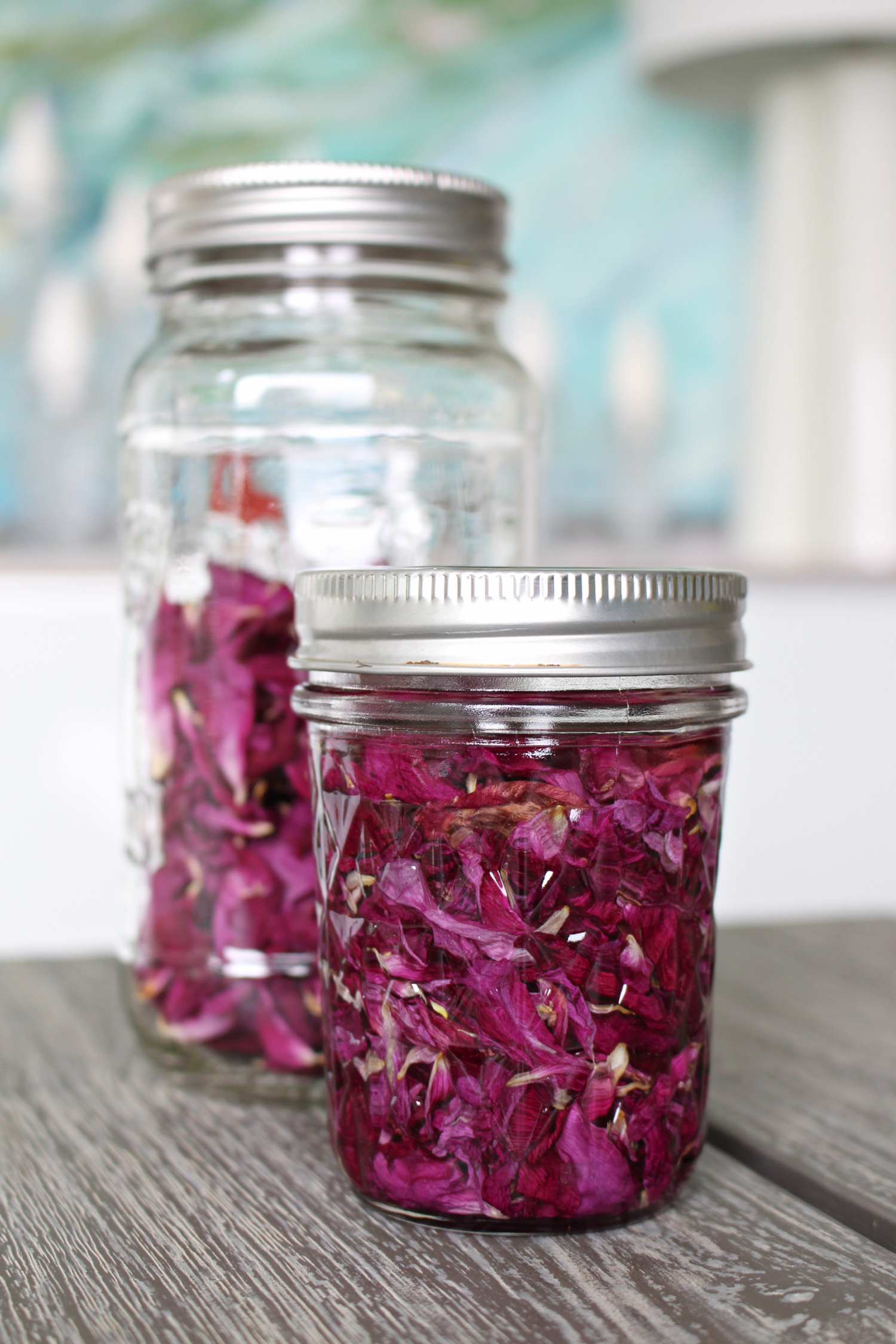 And here it is again, just over a month later (let it infuse, in a cool and dark place, for 3-4 weeks). I had high hopes for it turning out pink!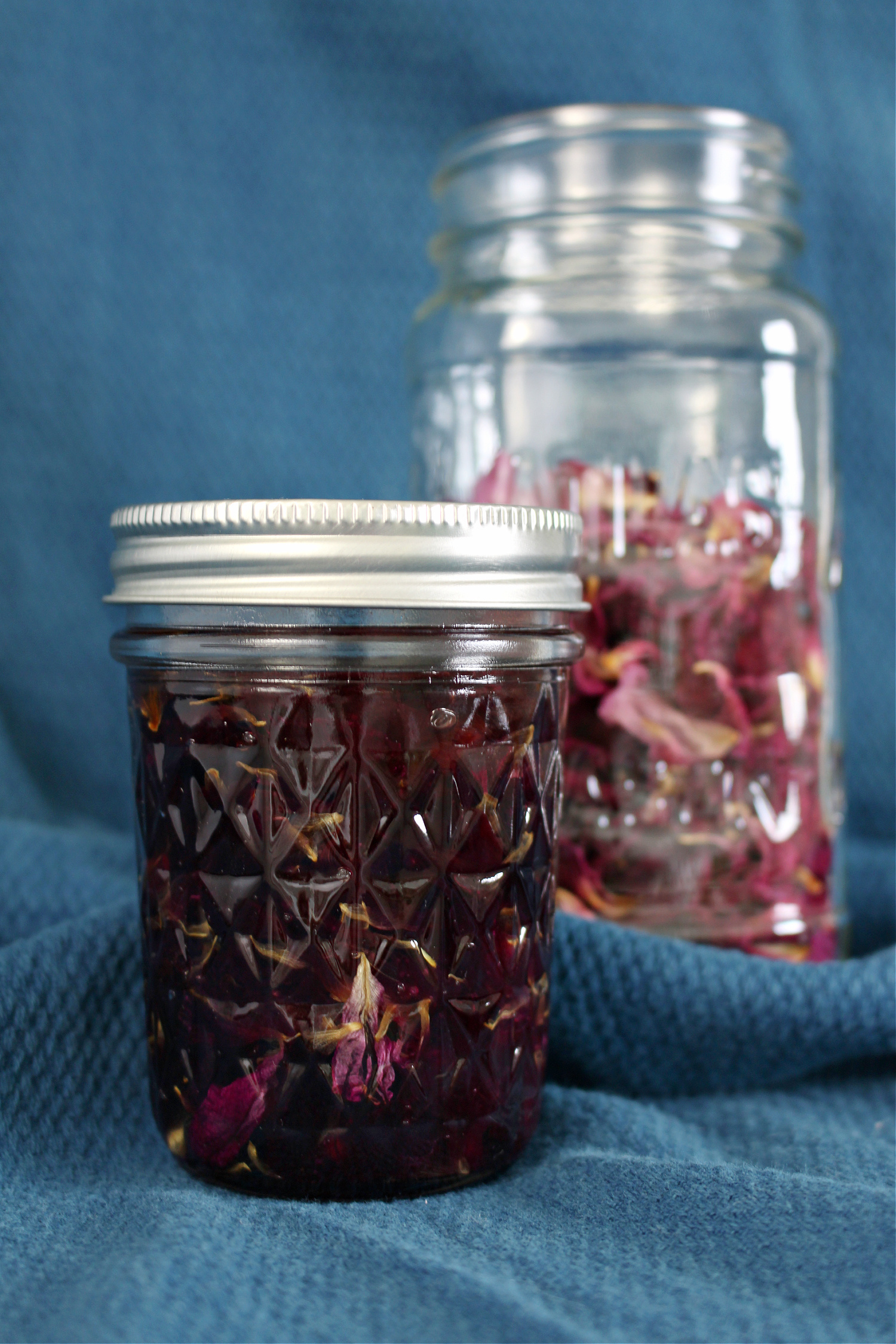 I waited 4 weeks for my rose petal infused oil and then strained it into a bowl using cheesecloth covering a colander (p.s. hot tip: don't wash cheesecloth in the washing machine, lol):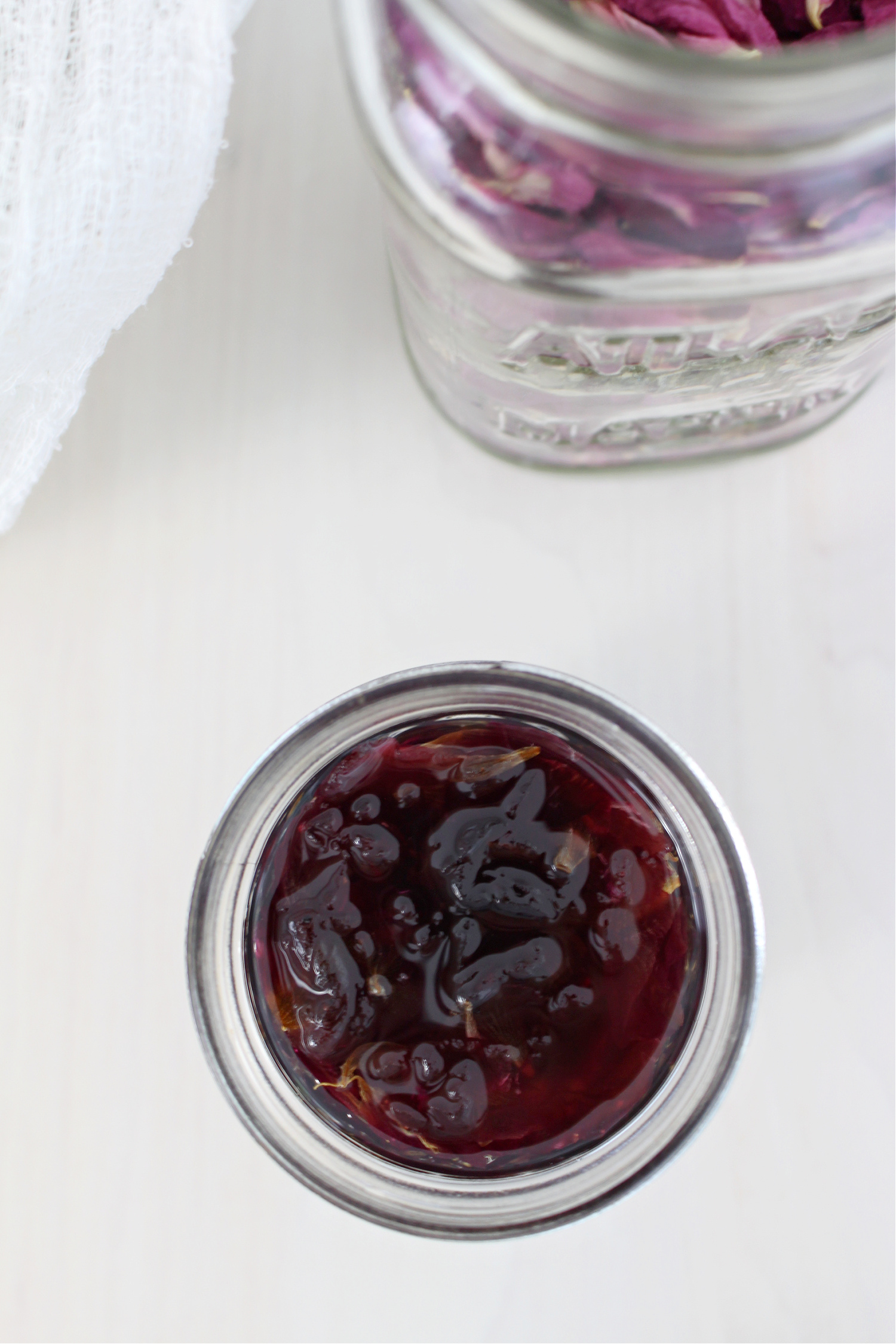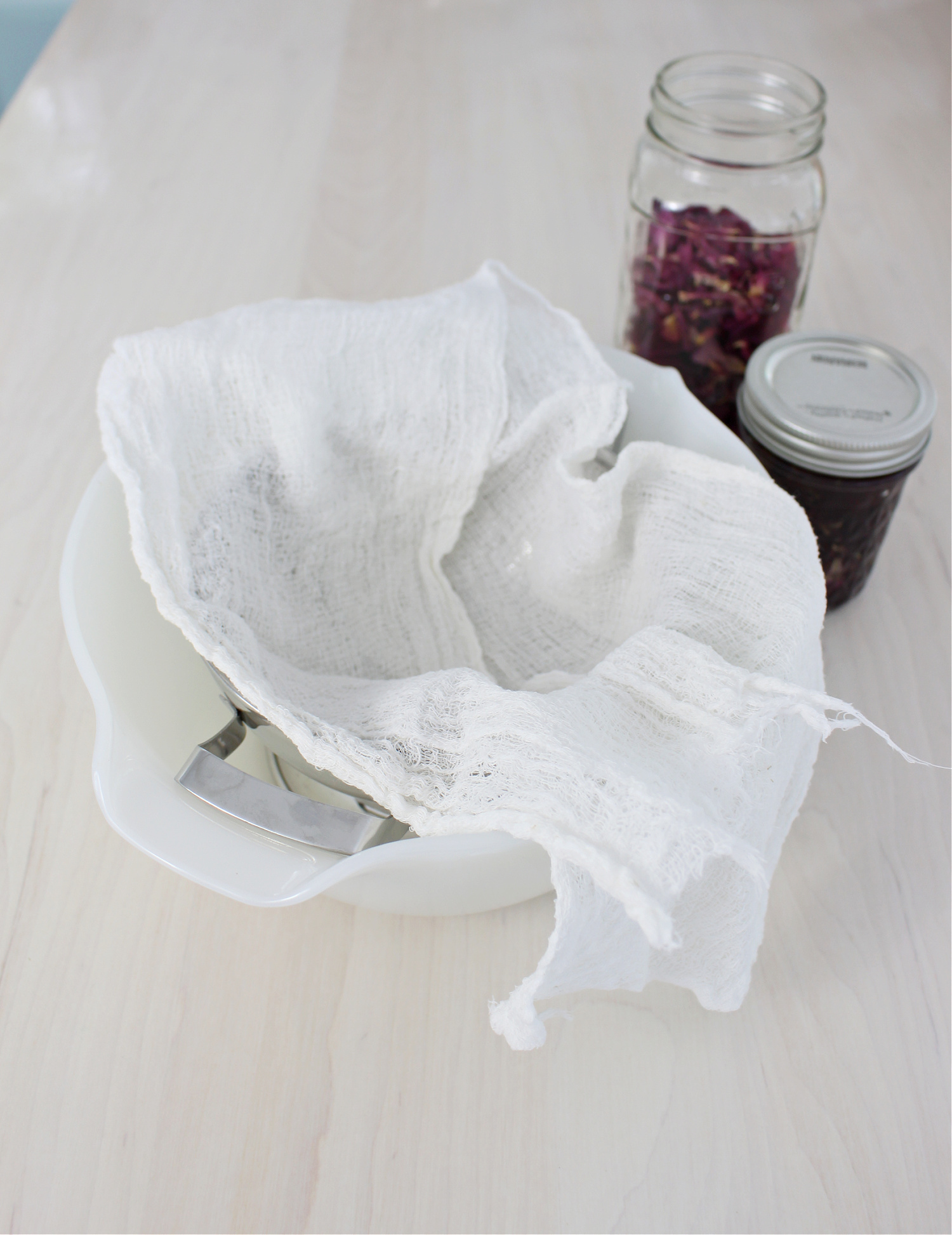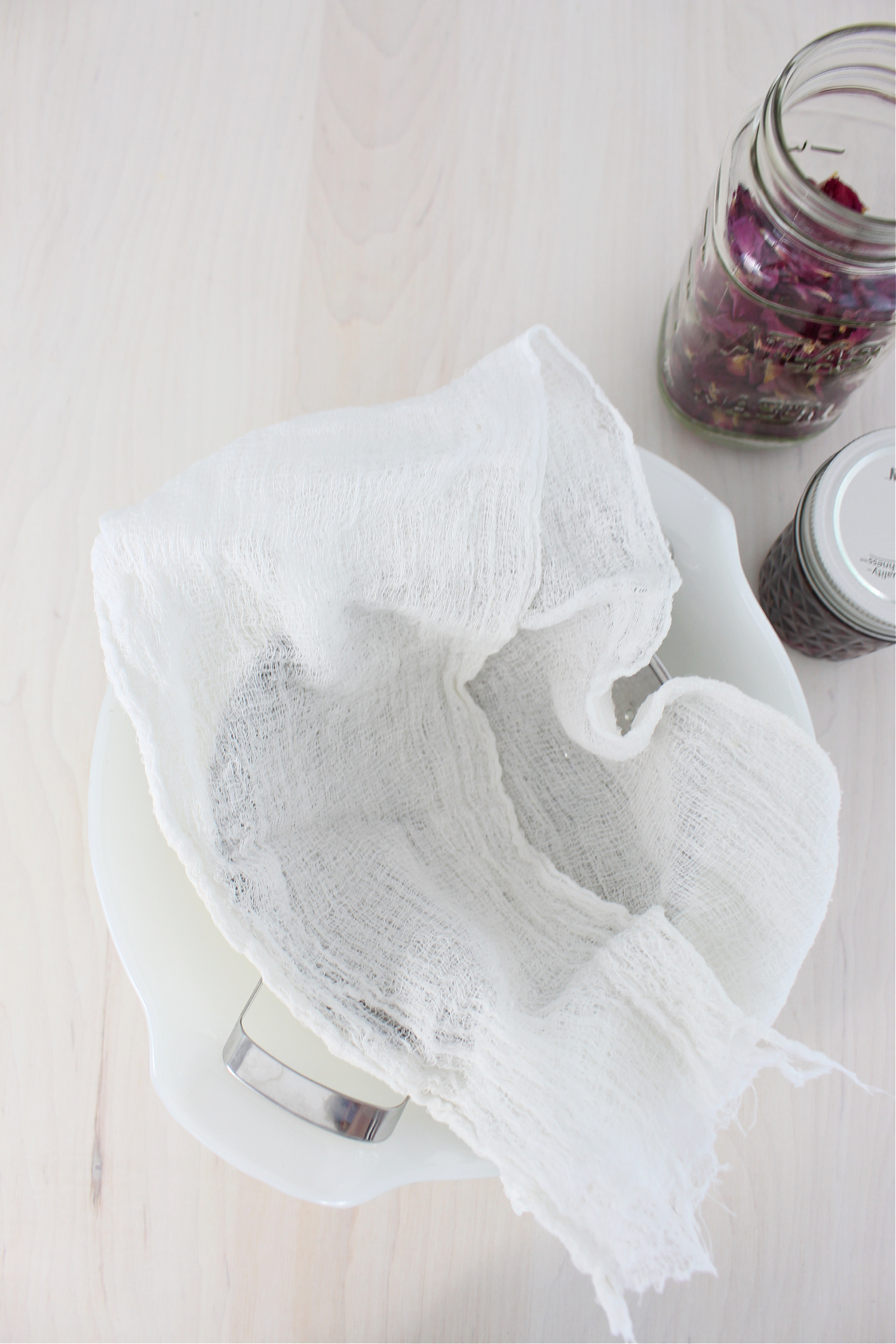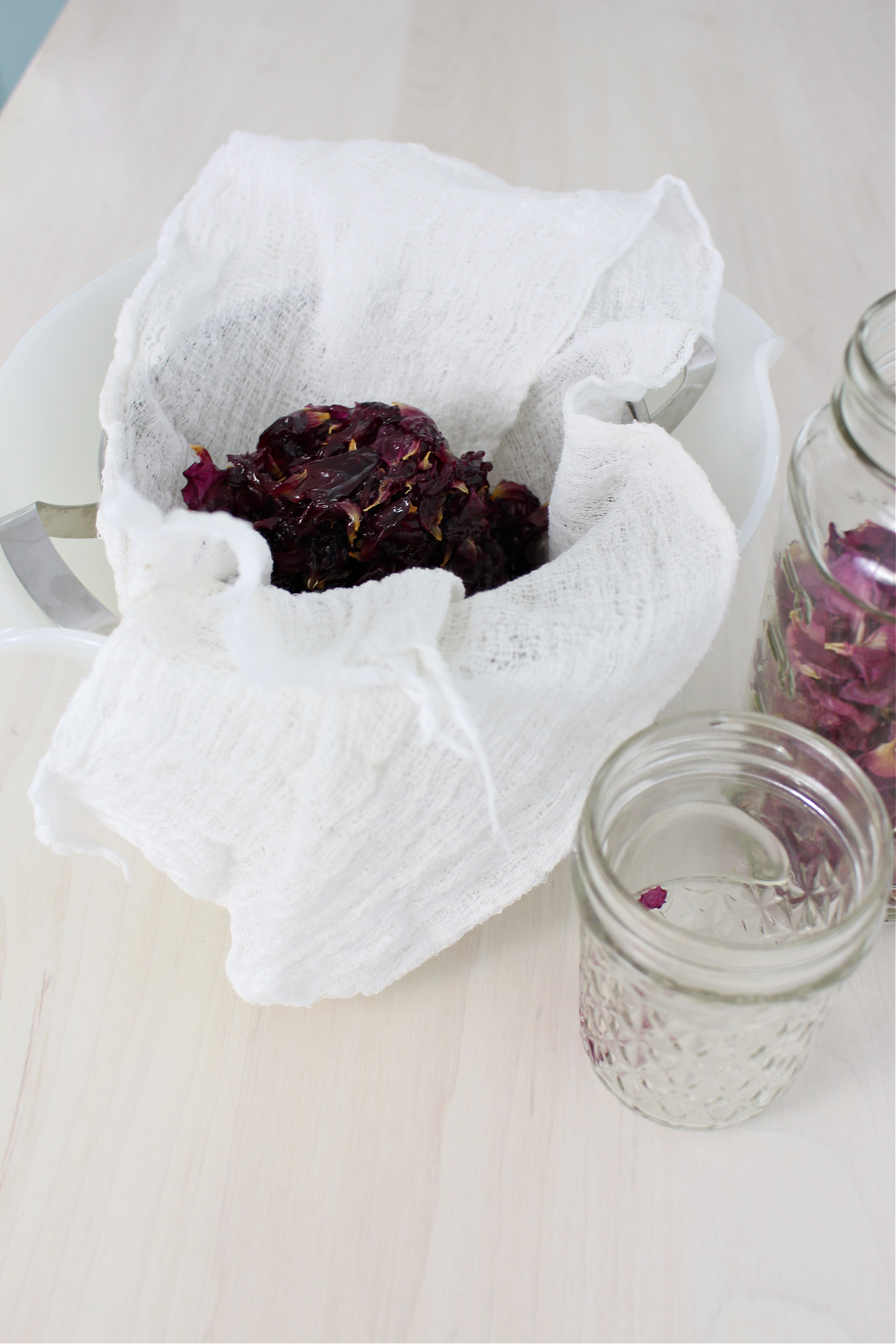 What Color is DIY Rose Petal Infused Oil?
The rose petal infused oil is surprisingly not pink! It's a soft yellow color and the scent, very much unlike roses, is clean but very mild. The use of rose petals has other benefits, apparently, so the aroma isn't the only reason to make this oil. The natural oils found in roses help skin to retain moisture, so including this infused oil create an exceptionally moisturising skin balm. Plus rose petals contain sugars which help alleviate skin irritation and they're also a source of vitamin C, so rose petals can help skin glow. Most importantly, it made me feel like a serious homesteader to use those rose petals, haha.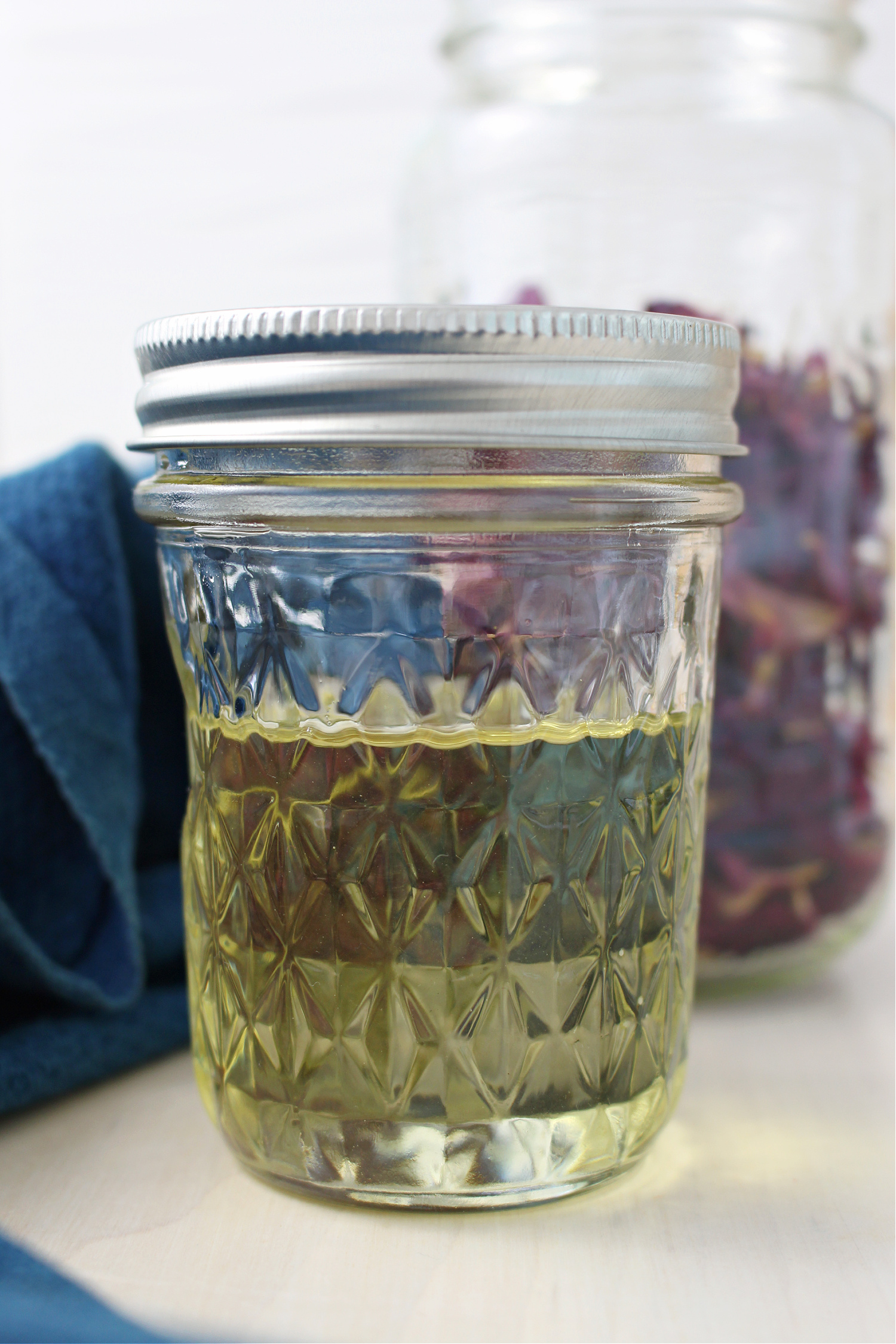 With my rose petal infused oil complete, I was ready to make my own beauty products! I experimented with combinations of four basic ingredients: shea butter, my infused oil, beeswax pellets, and essential oils. Essential oils are optional – or you could find a rose one!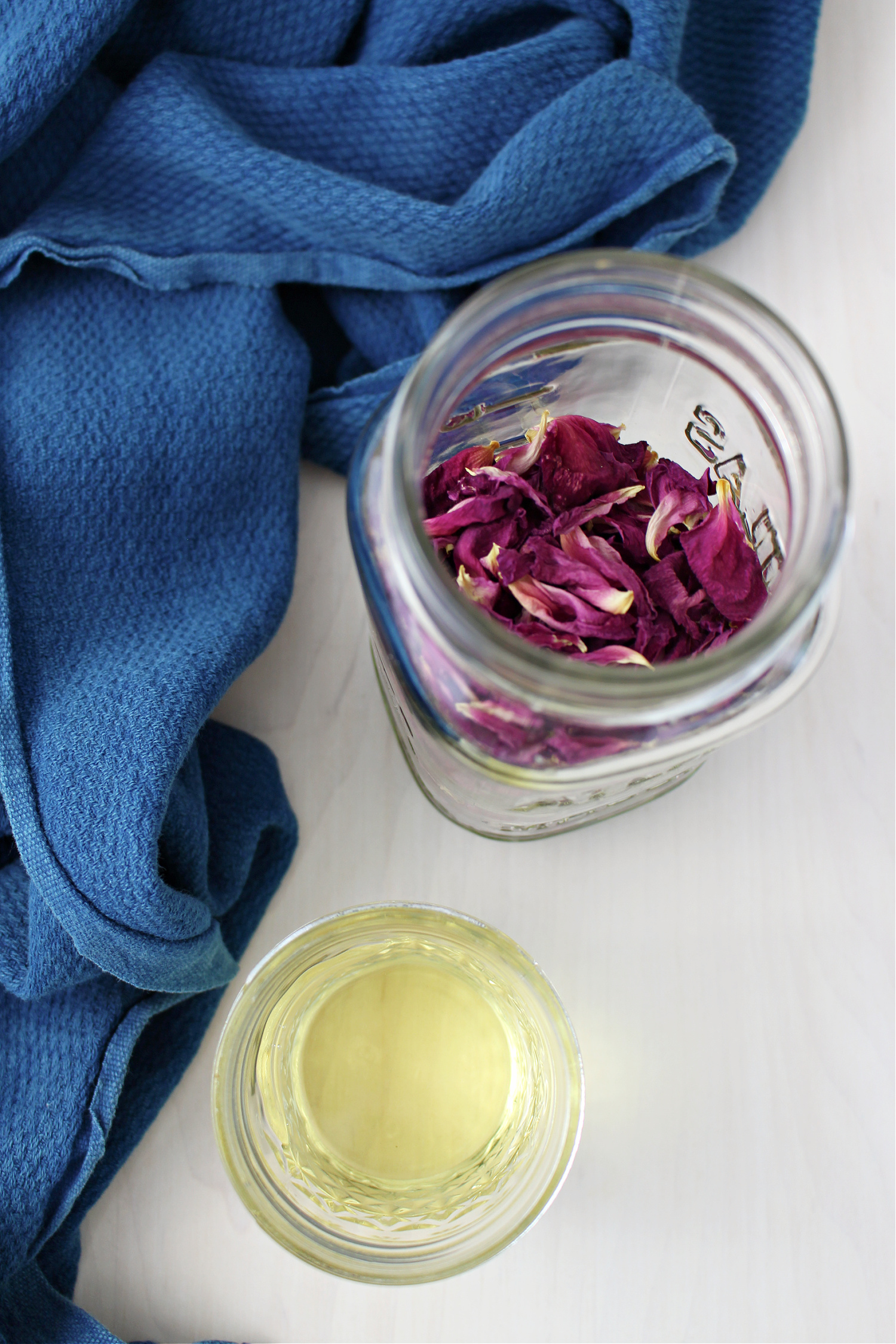 How to Make a Rose Petal Infused Lip Balm:
First I tried a lip balm, with only the infused oil, beeswax, and essential oils. You can use any essential oils you like (including rose!). I chose orange blends because it's what I had on hand. Whatever you use, make sure it's safe for cosmetics especially because lip balm ends up being consumed inadvertently. I experimented with some ratios and this worked well for DIY rose petal lip balm:
1.5 ounces rose oil
.5 ounces beeswax
15 drops essential oils
I set up my makeshift double boiler (a large glass measuring cup in a pot – with about an inch or two of water in the bottom of the pot).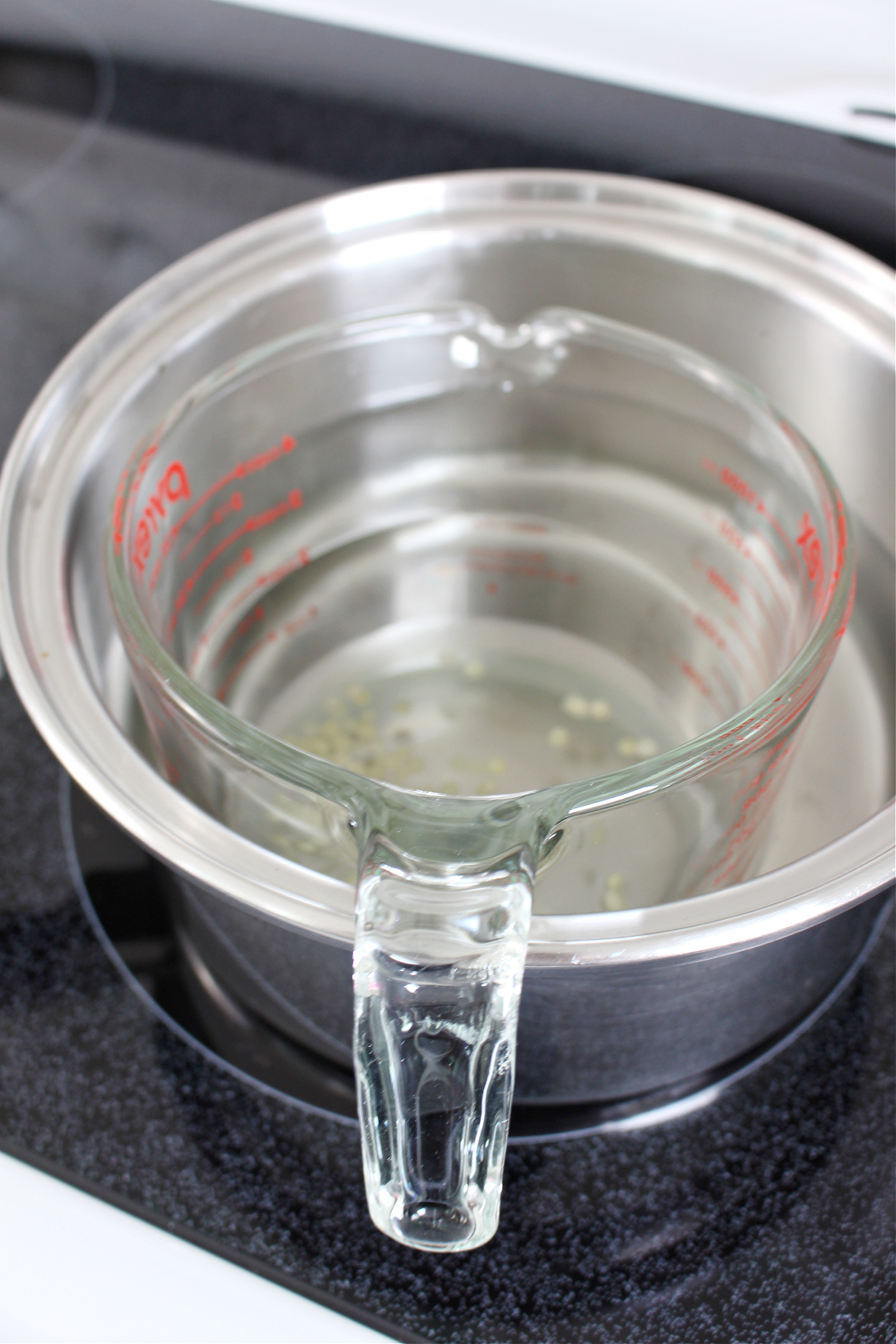 I turned the heat to low-medium – just enough to melt the ingredients in my measuring cup. I added the beeswax and DIY rose petal infused oil and stirred occasionally with a spatula while it melted into a liquid. It will melt quite nicely from the warm water – NO need to boil it.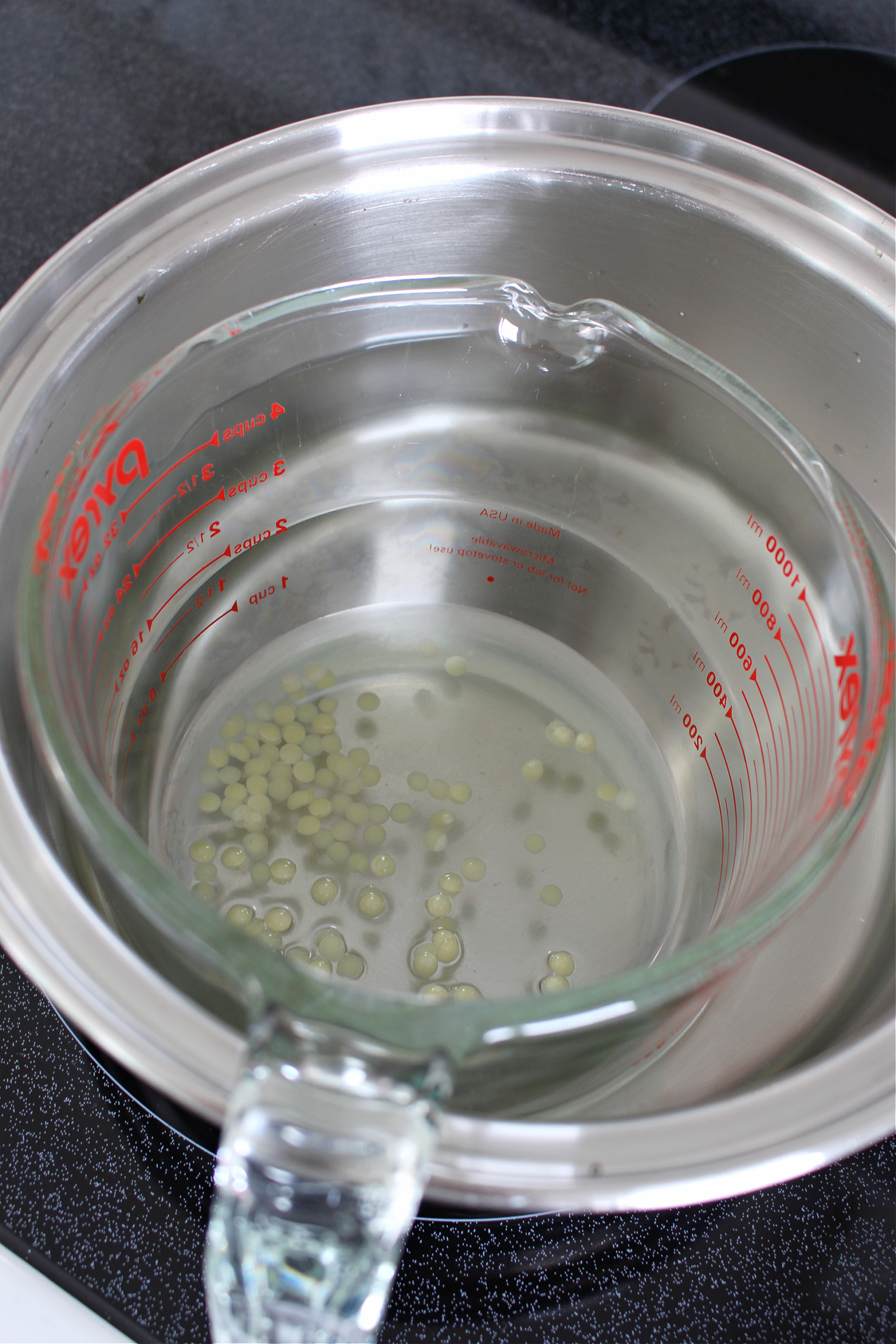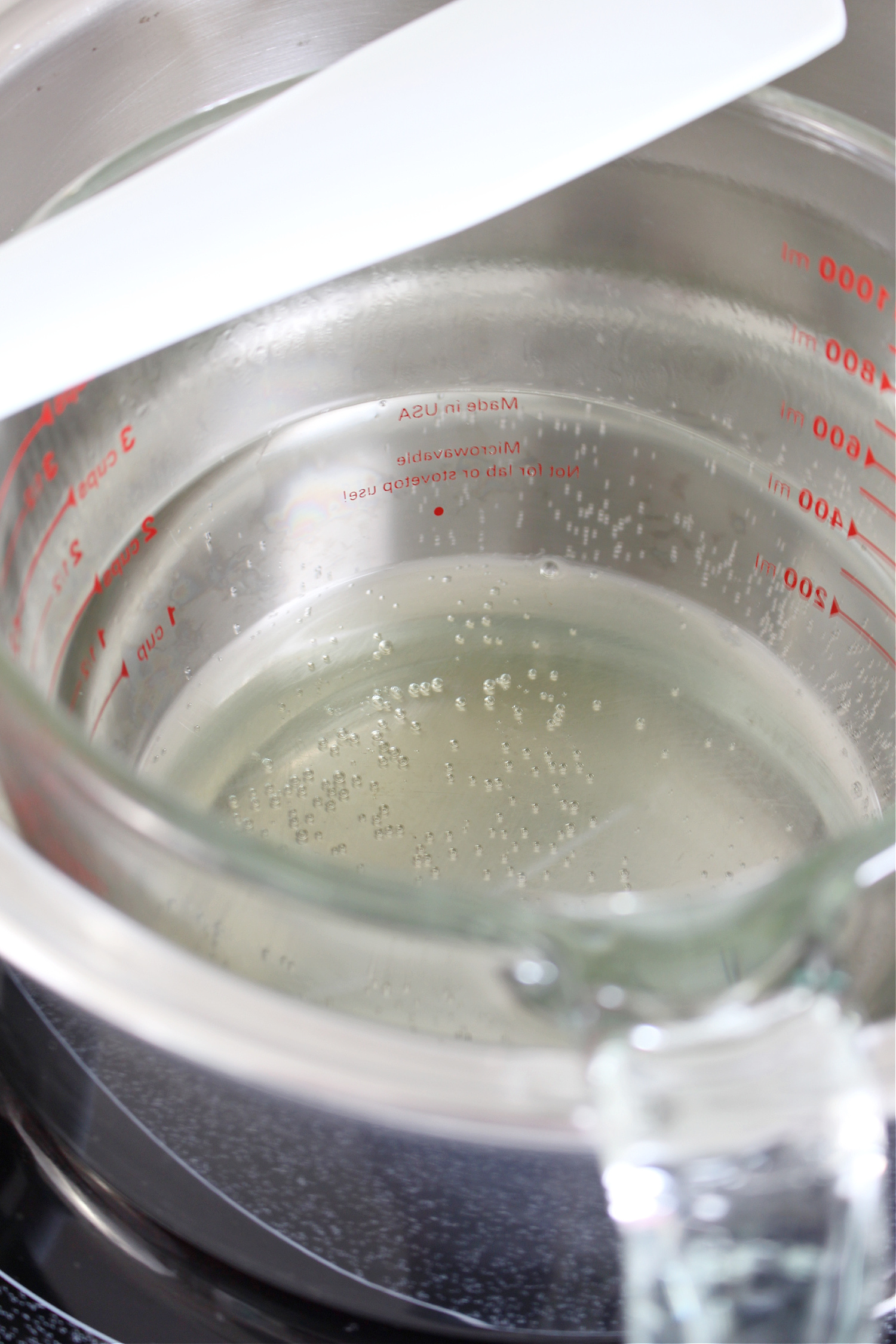 Then I added the essential oils, stirred a few times to mix well, and poured into my little pots (which are actually from a little sample box of tea Hubby was gifted):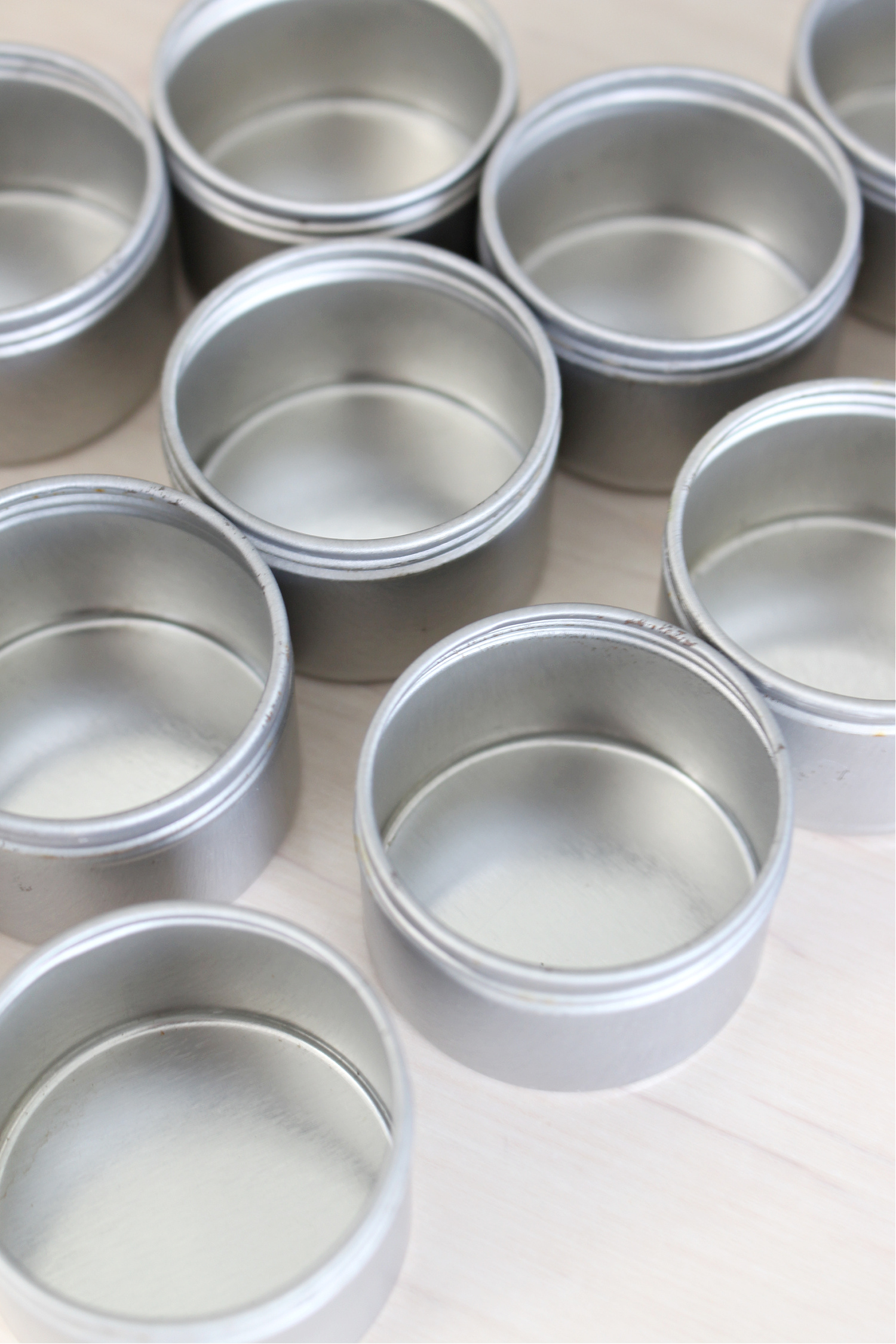 How to Make Rose Petal Salve:
To make the DIY rose petal salve, I repeated the steps above but added shea butter. You CAN use the above recipe as a skin salve also, but to add in a bit more creaminess I used shea butter. It looks identical (a little whiter, maybe), but it's a bit softer. The beeswax helps harden this mixture but it isn't too solid at all. If you'd like, you can also experiment with more essential oil but be careful because too much (especially of certain kinds) can irritate the skin. This formula isn't overly fragranced and is gentle on the skin – my skin is easily irritated and I find this very soothing.
1.5 ounces rose oil
.5 ounces beeswax
.5 ounces shea butter
15 drops essential oils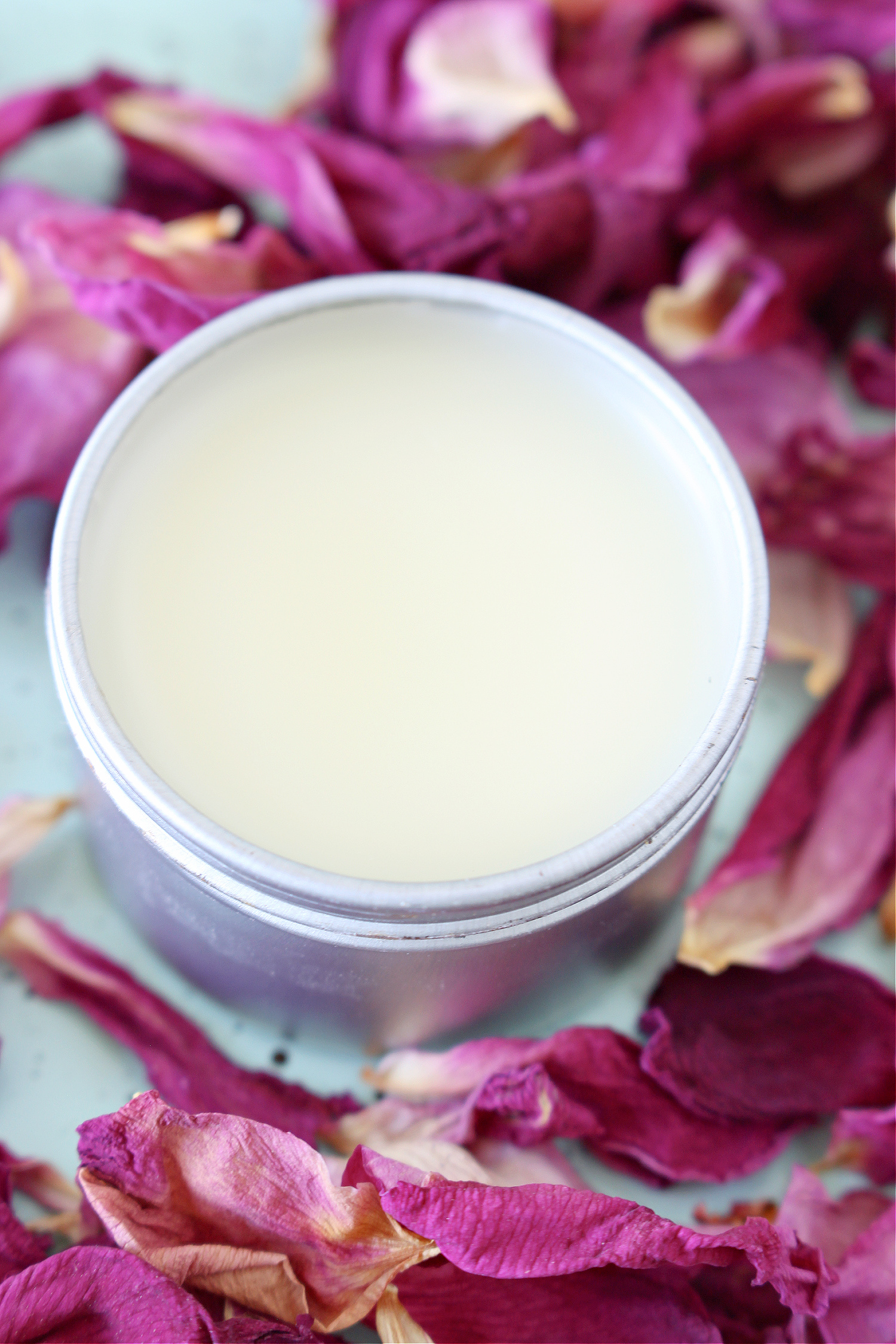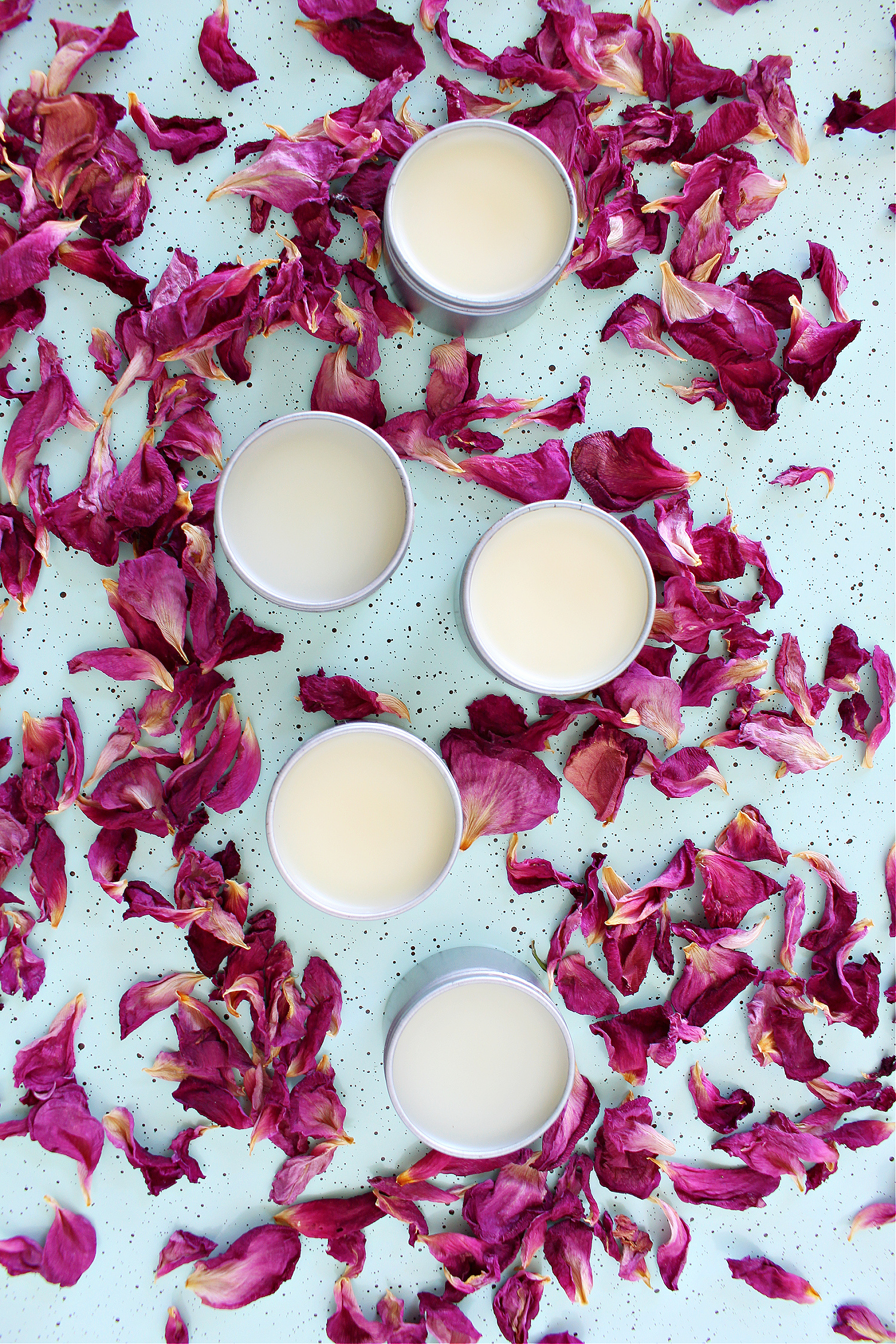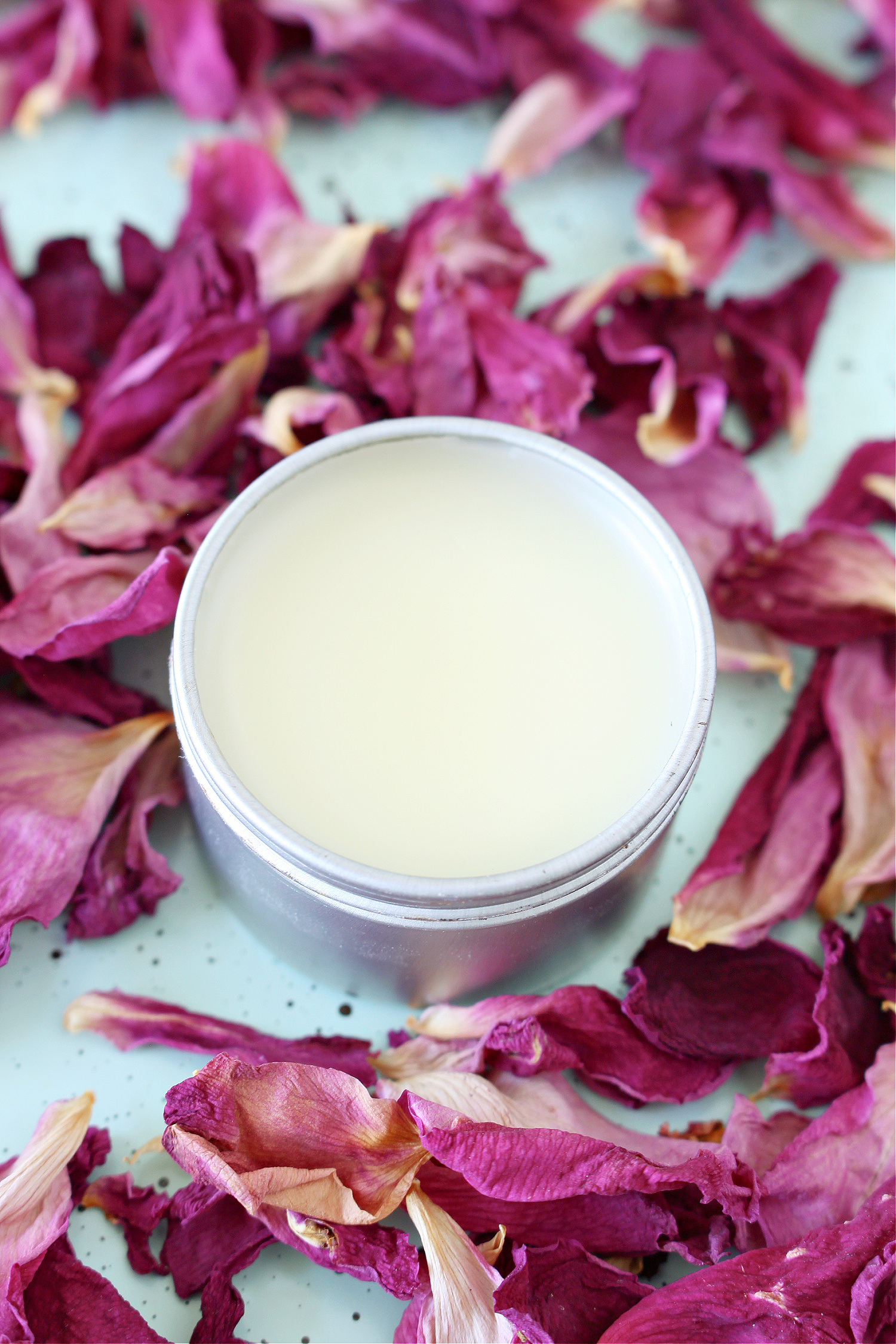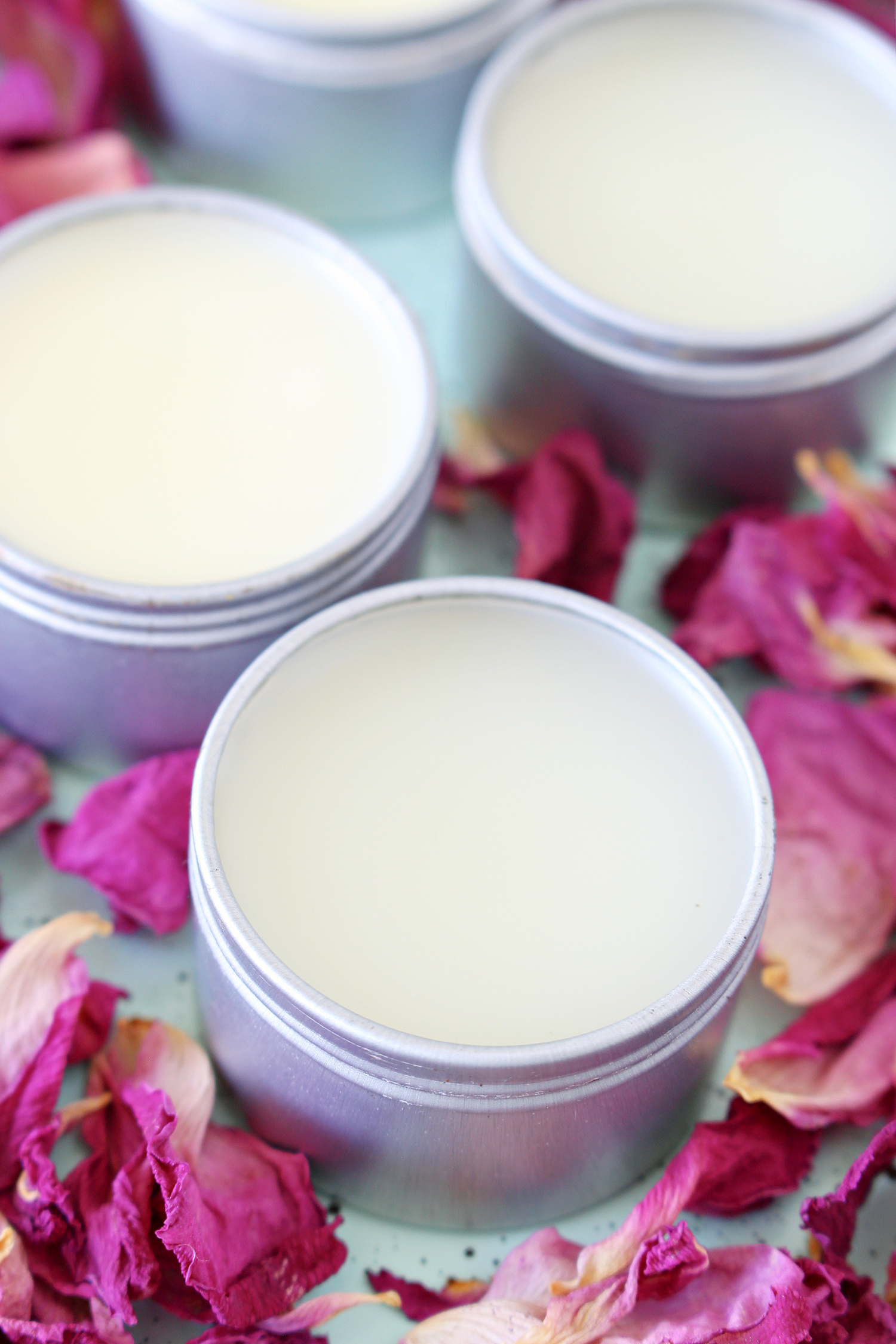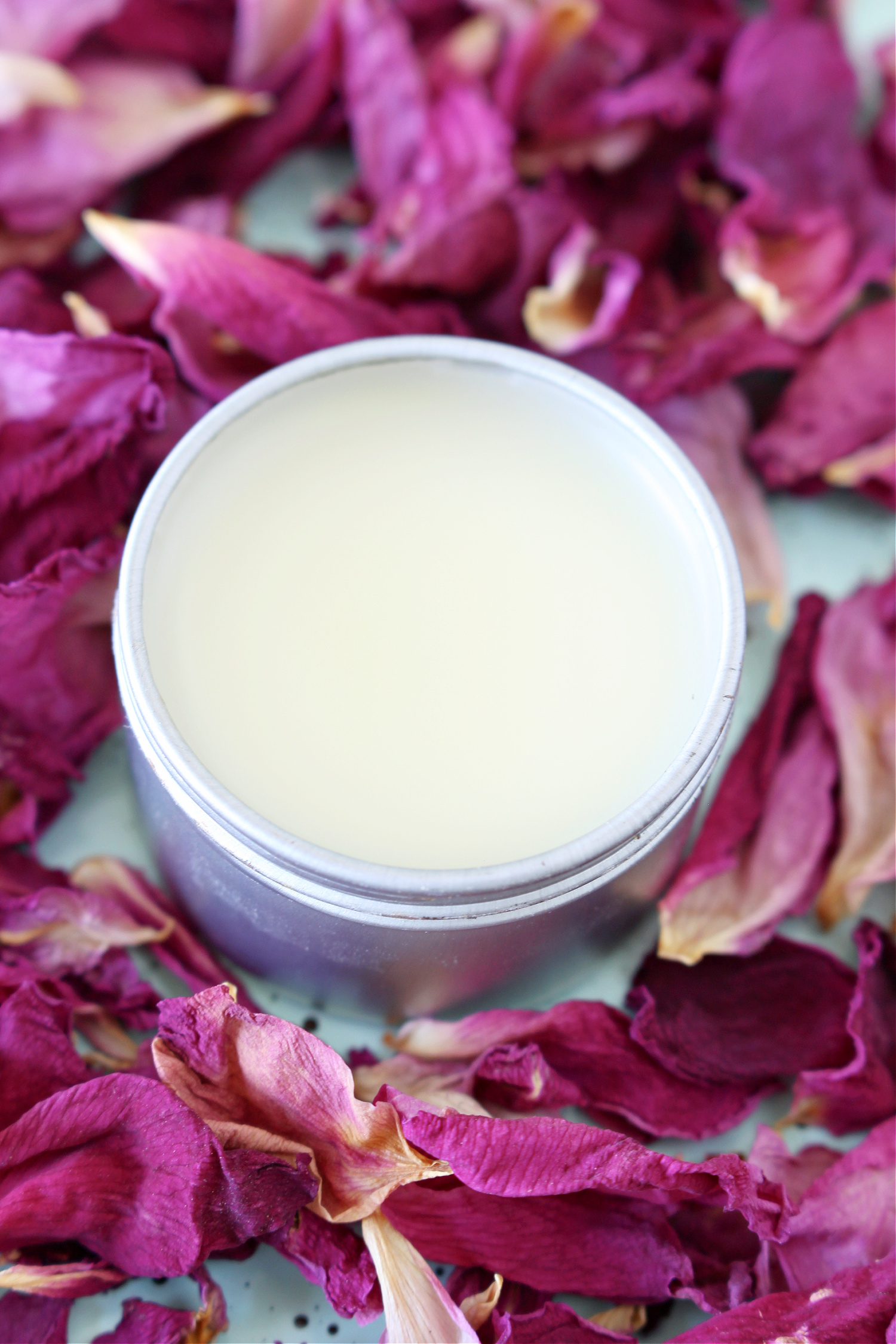 How to Make Labels for Homemade Salve:
To add a little something to the tea packaging I upcycled for these DIY rose petal lip balm and DIY rose petal salve pots, I used my Cricut Joy and added these rose shaped decals to the clear lids. You can see my Cricut Joy tutorials here – you can use the same steps as I used for my garden markers to apply a vinyl design to a lid.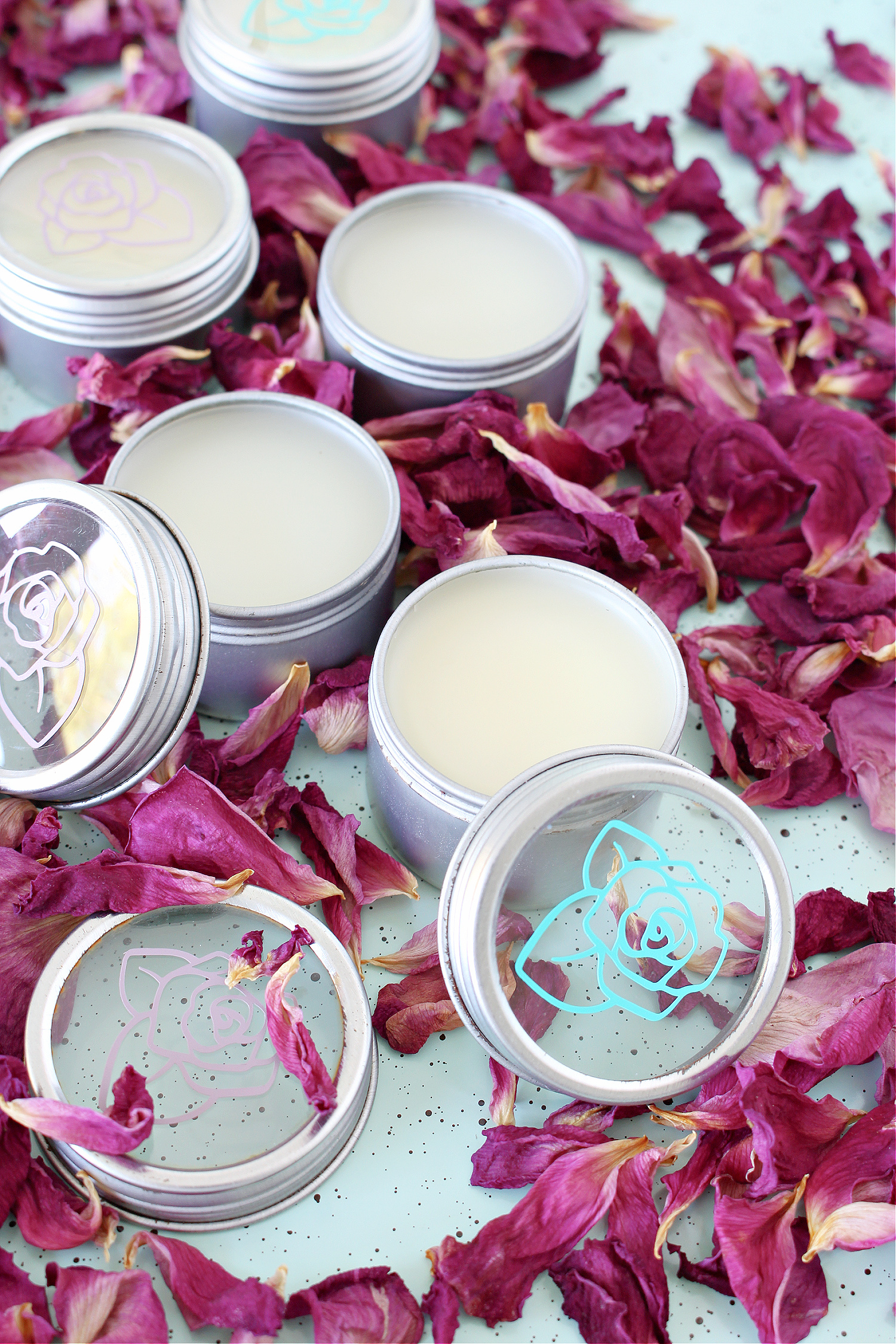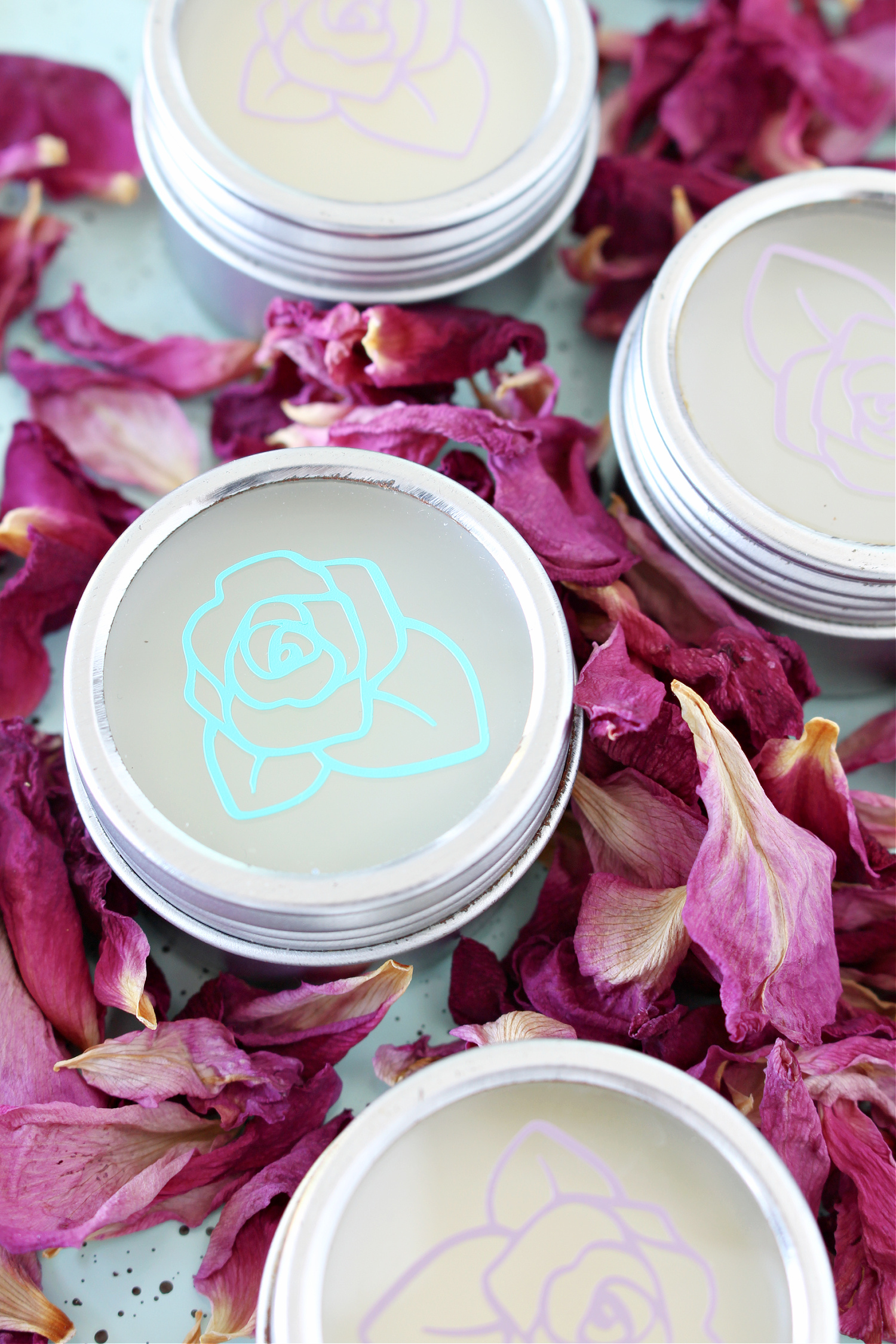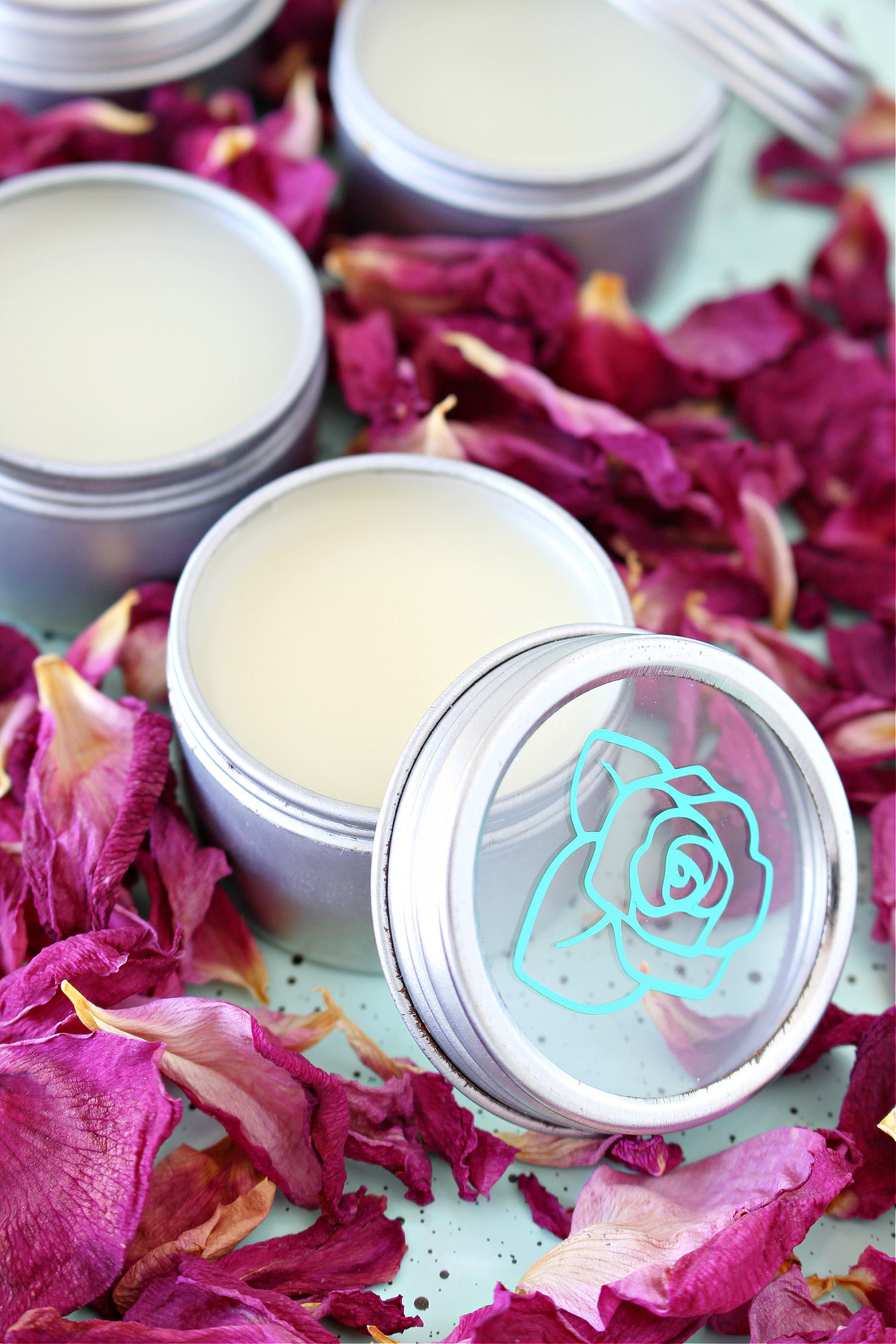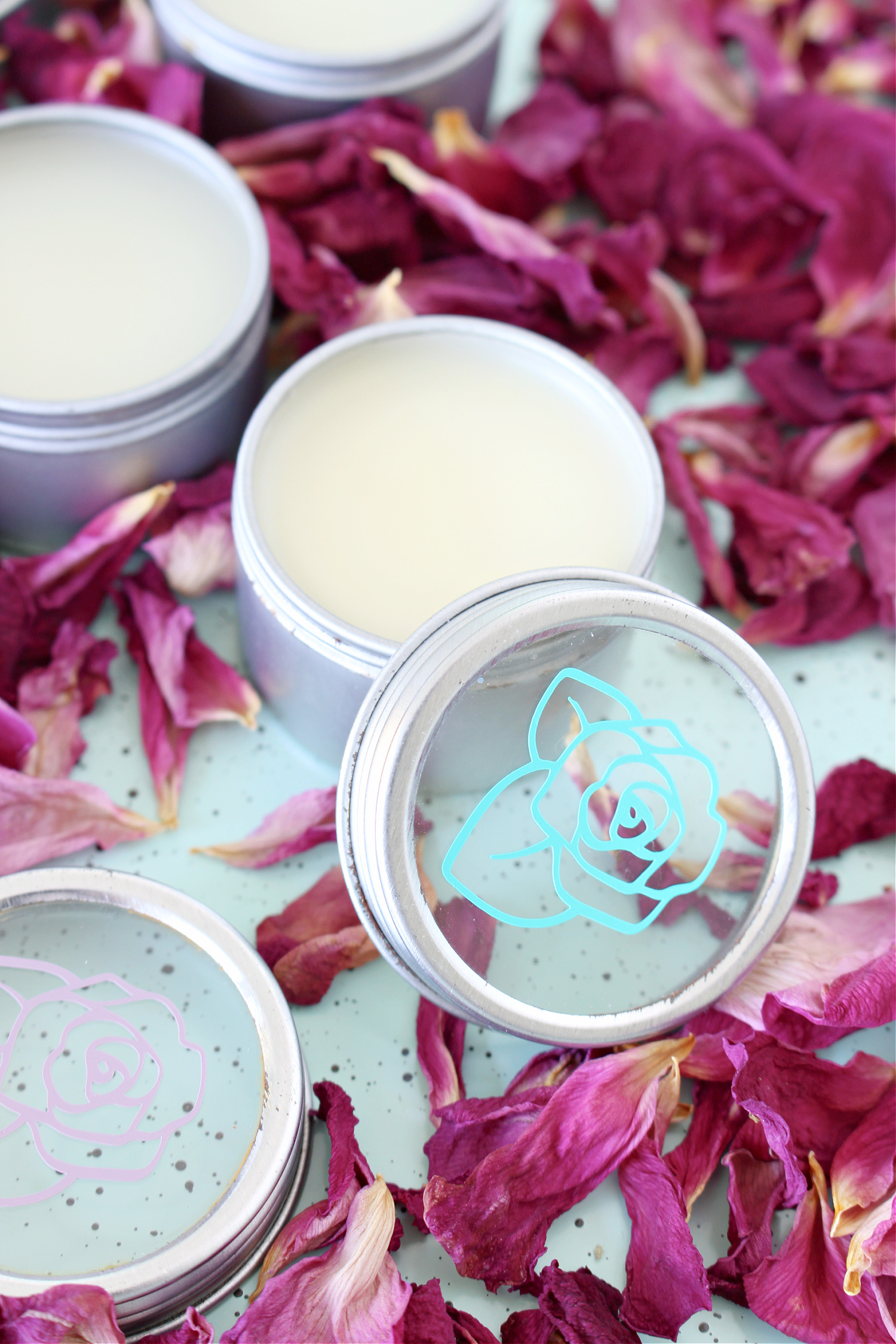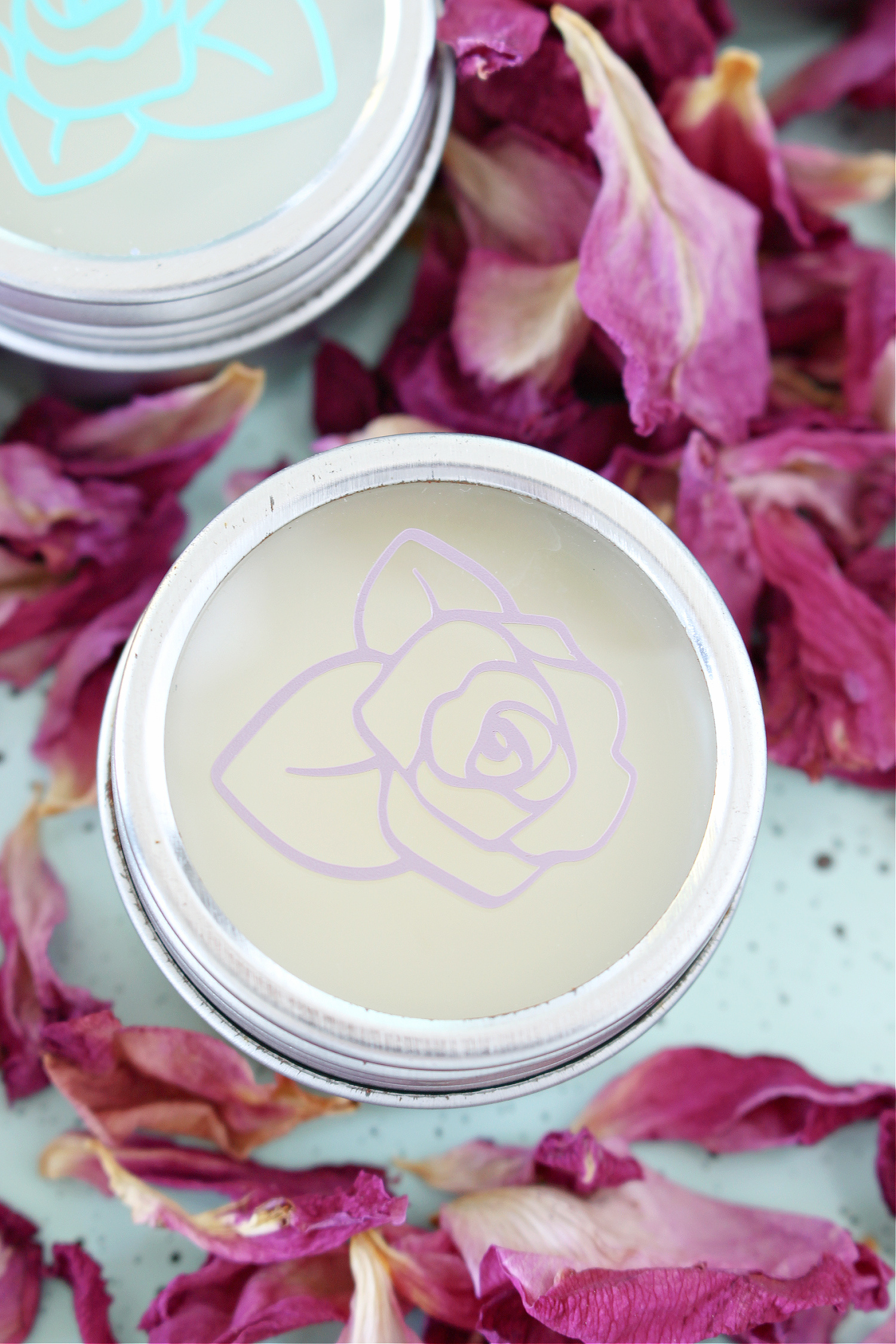 P.S. Don't Forget to Pin for Later!