After making painted birch slice ornaments and beautiful DIY alcohol ink ornaments for my Mom's Christmas tree, I wanted to add even more whimsy so today I'm showing you how to make felt animal ornaments for the tree. Once you learn the basic steps for making felt ornaments, the sky is the limit for the animals and other shapes you can make.
Supplies for Making Felt Tree Ornaments:
Felt (I used thinner felt; fabric stores often have a great selection)
Thread in coordinating colors for beading
Embroidery thread (optional)
Needles (beading needle for beadwork – optional)
Beads (optional; I used mainly seed beads and bugle beads)
Computer/Printer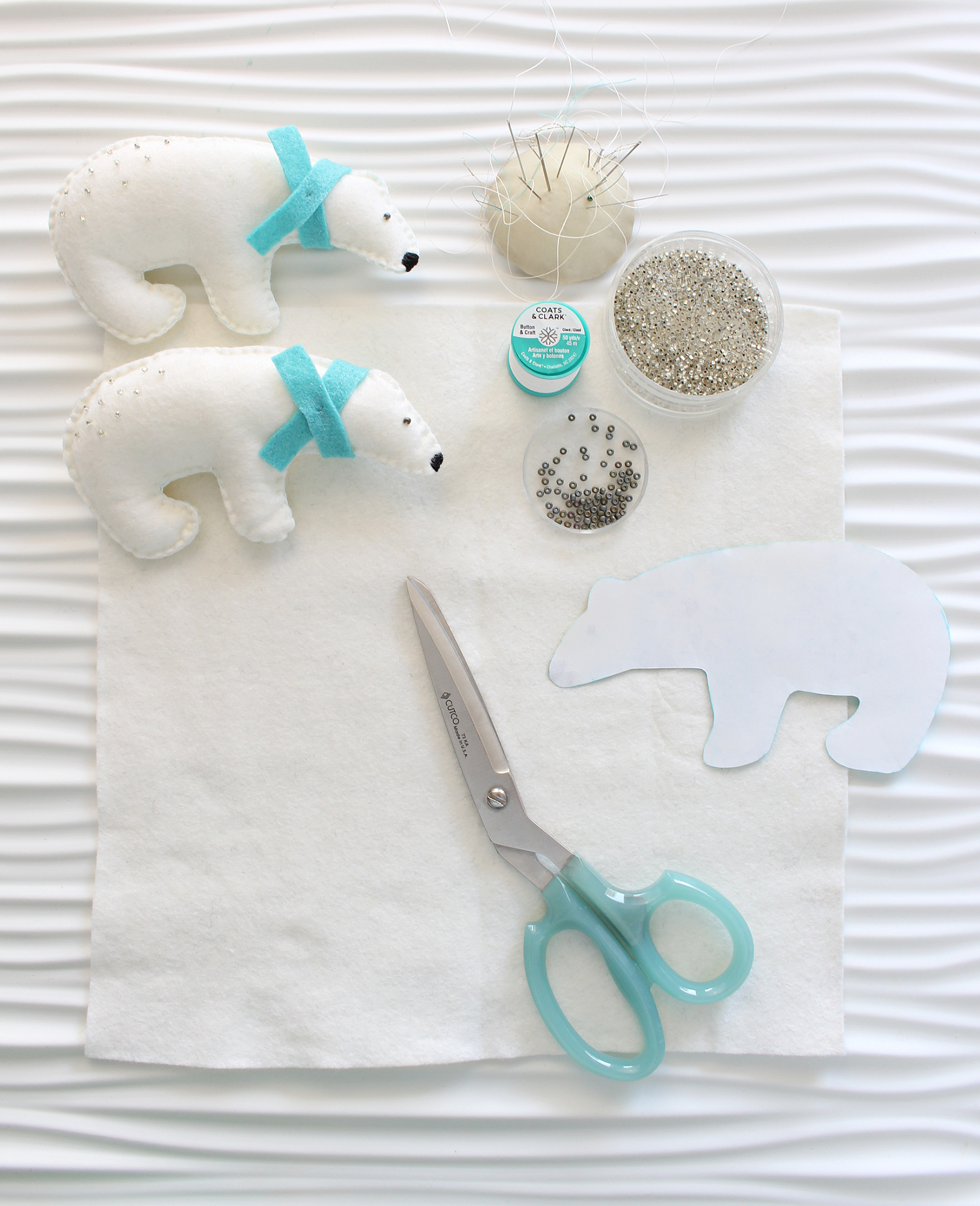 How Do You Make Felt Ornaments?
My first step was to choose a design. I found that a two dimensional silhouette of animals was very easy to make – the less detail the better. Of the felt animal ornaments I made, the easiest shapes were the bears, owl, and seal. The moon was also very easy and beading that was particularly fun because I could go a little wild. The bunnies were actually surprisingly easy to make as well.
The fox was probably the most difficult – and I struggled with making cute bird faces, like the swan and chicken.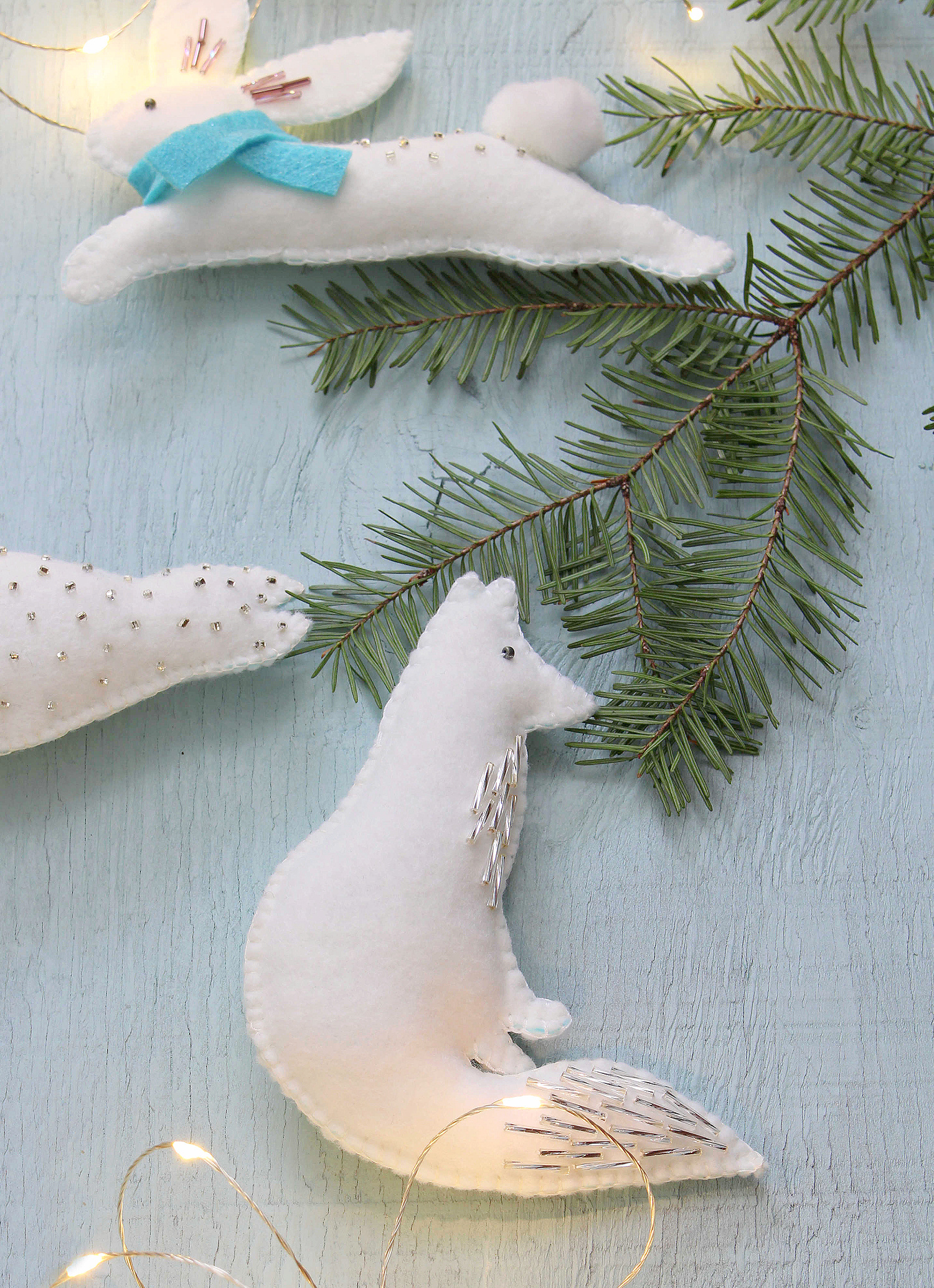 Avoid any details too small, otherwise it will be difficult to not only cut out and sew, but also to fill with batting.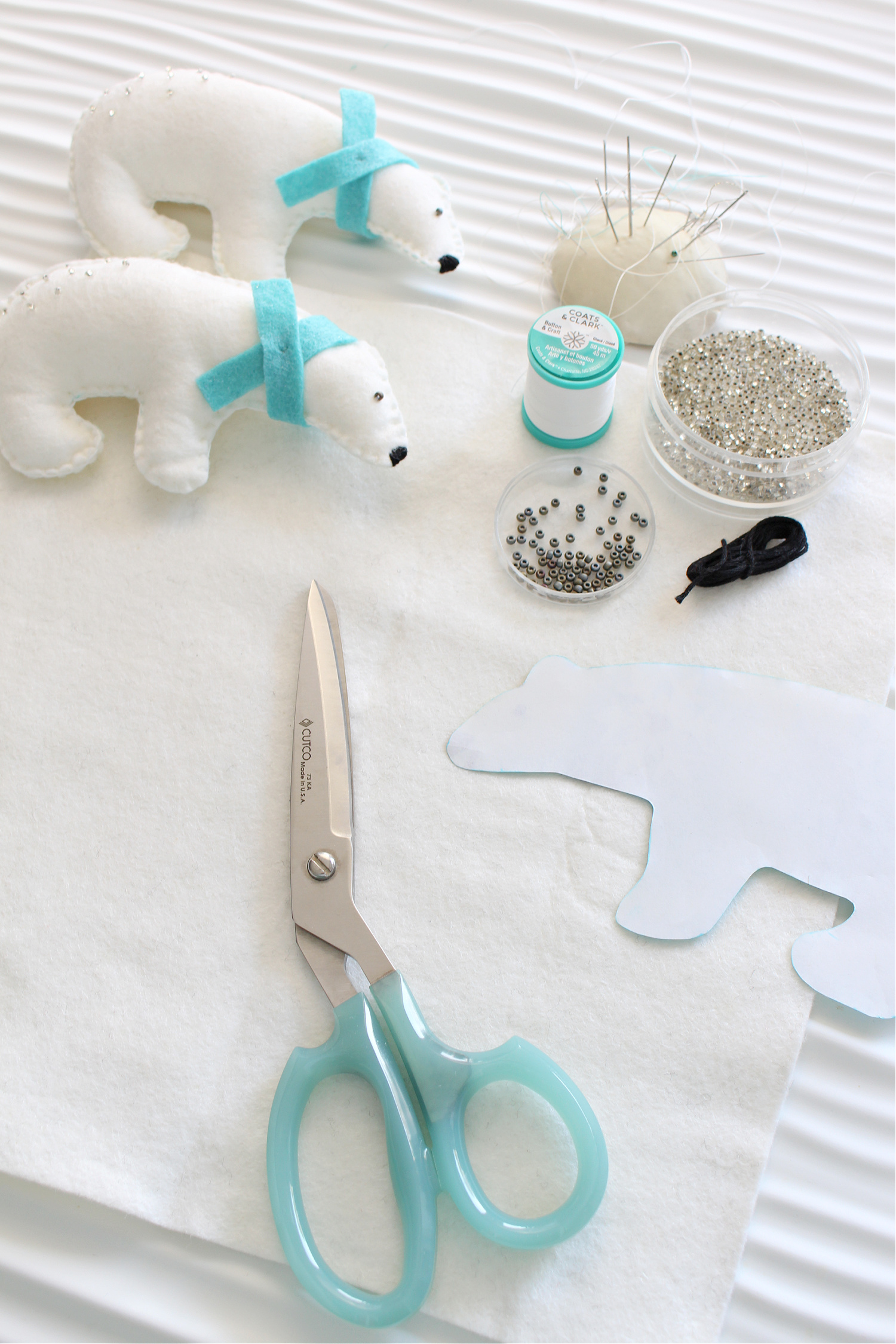 To make my own templates, I copied and pasted clipart into a word doc to size correctly and then printed, simplifying the design as I cut it out, if necessary. Almost every ornament I made is unique, so I just used paper as my template. But if you're going to make many, I recommend first tracing the design onto something more rigid, like cardboard. You can also use a cookie cutter or another ornament you own to use as a template.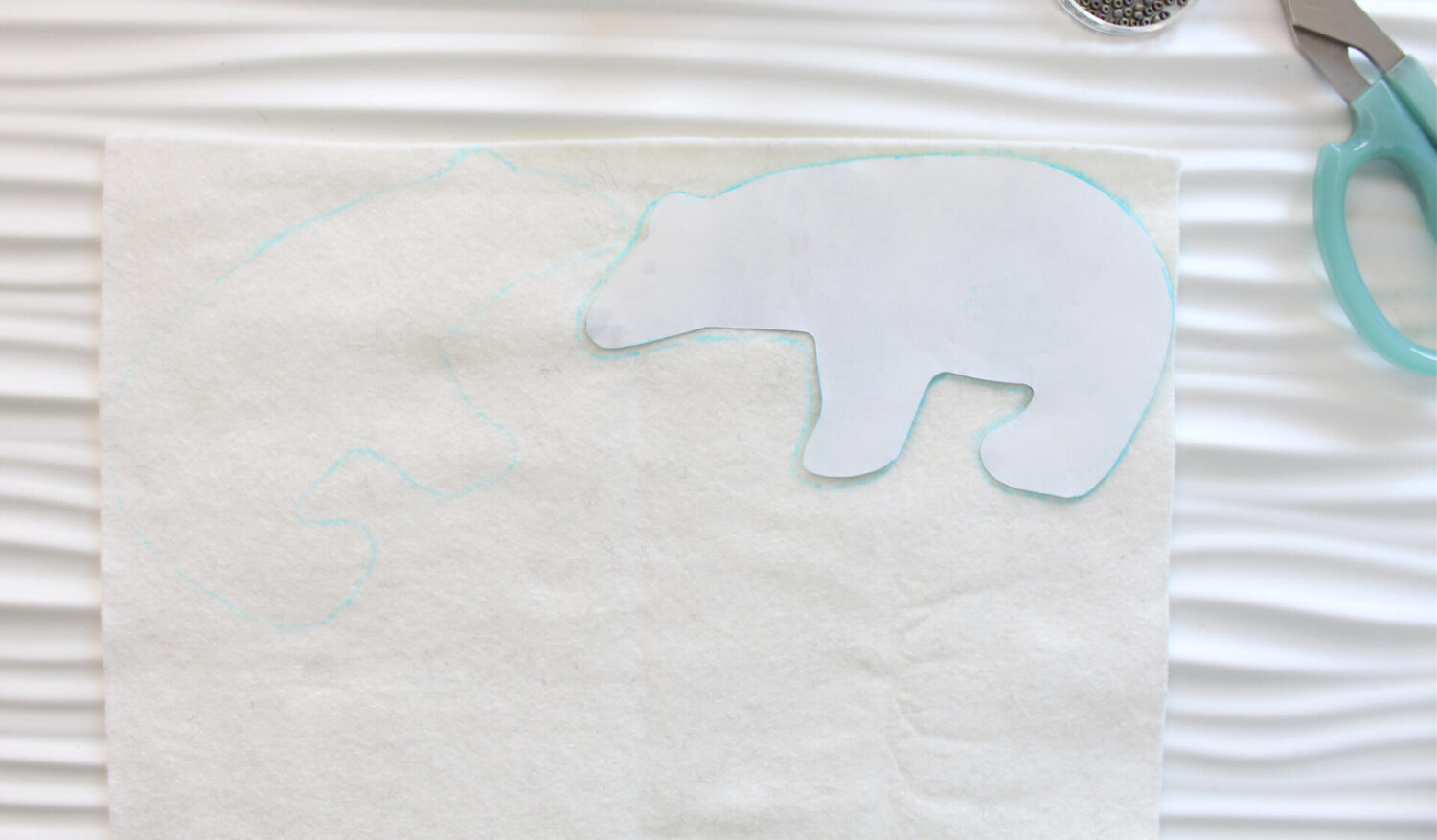 With the template cut out, I traced it onto the back of my felt – flipping the template over for the second tracing so I had mirror images. I used an embroidery transfer pen to trace the template onto the felt – it showed up and was easier to use on felt than tailor's chalk.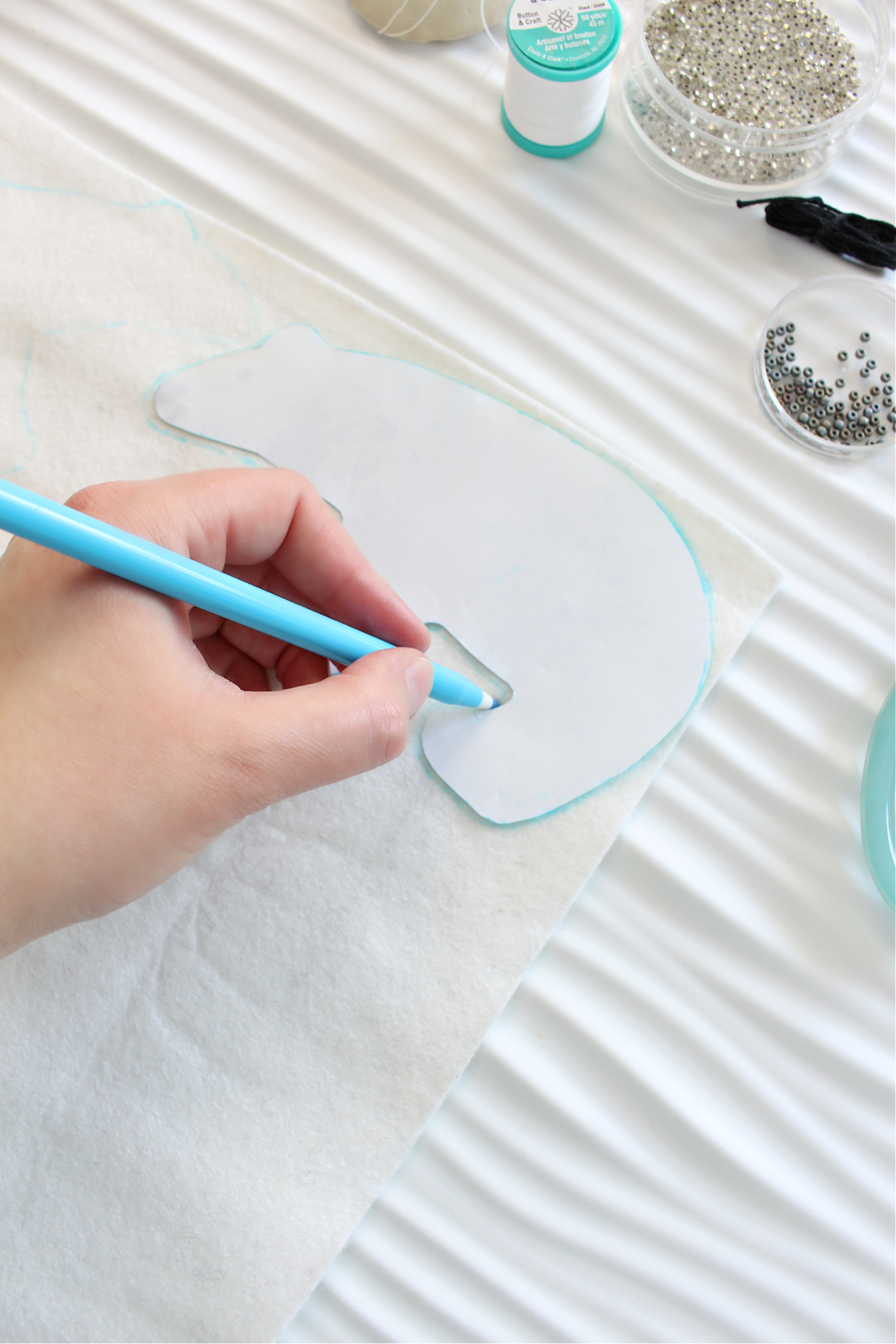 Then I carefully cut out the two pieces of felt and held them together, with the wrong side/back of the felt facing inward. I double checked that they fit together perfectly, trimming any excess as required. I chose a "front" for my ornament and stitched on my beading. You can also embellish with sequins or embroidery thread – or leave unadorned for a more minimalist, Nordic Christmas vibe. But I think the beading is going to really sparkle under the Christmas tree lights! This is the time to stitch on any eyes, wings or faces as well. Noses and tails I left until the end.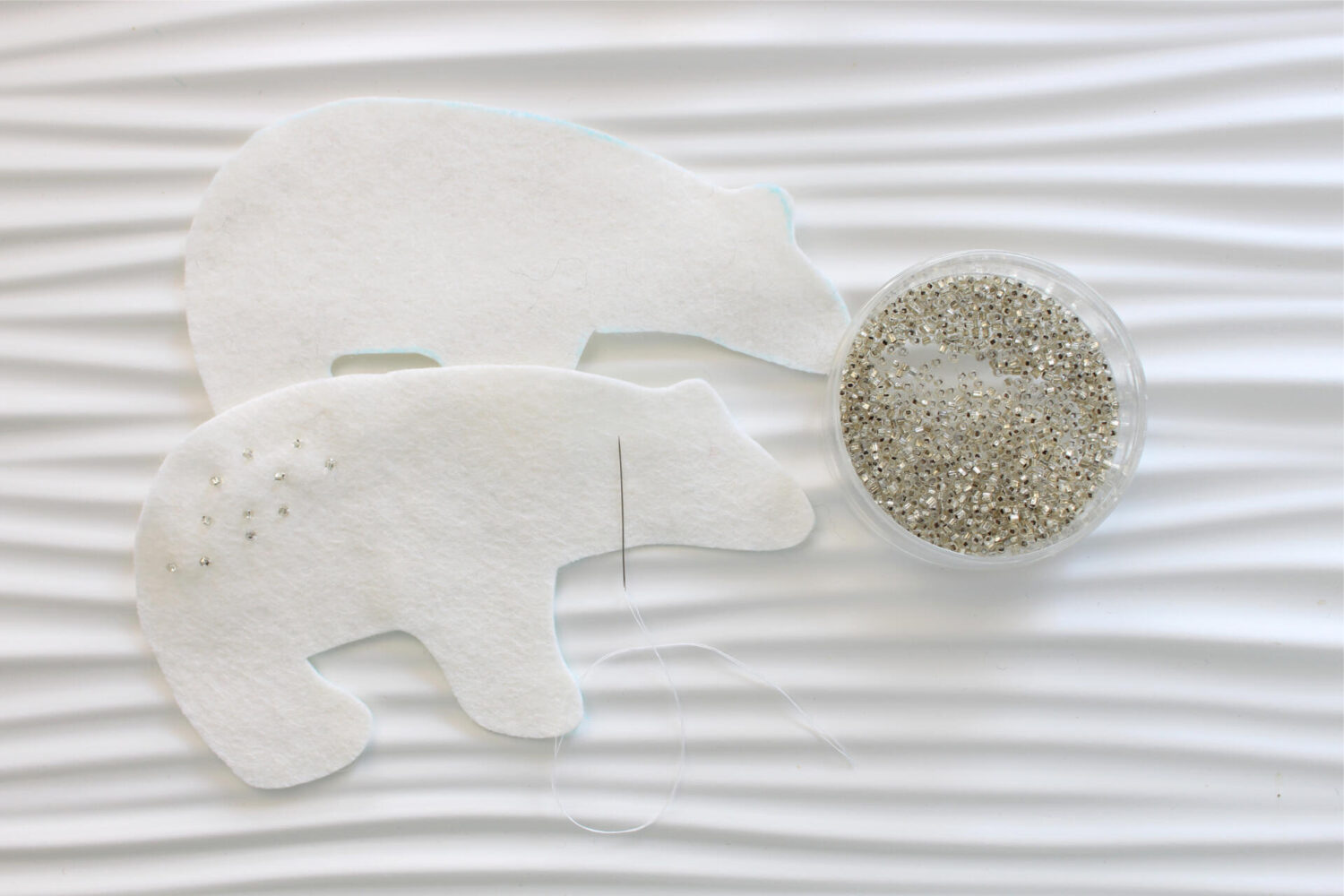 Then I used carpet and button thread to stitching together the two felt shapes, using a basic blanket stitch. I preferred the carpet/button thread because it was sturdy but also thin and not as noticeable so my stitches weren't on display. My Mom made the brown felt acorns and she used embroidery thread if you'd like to compare. If you have embroidery thread, and like the thicker blanket stitch, then go ahead and use that. The contrasting stitching does have a really nice, rustic quality.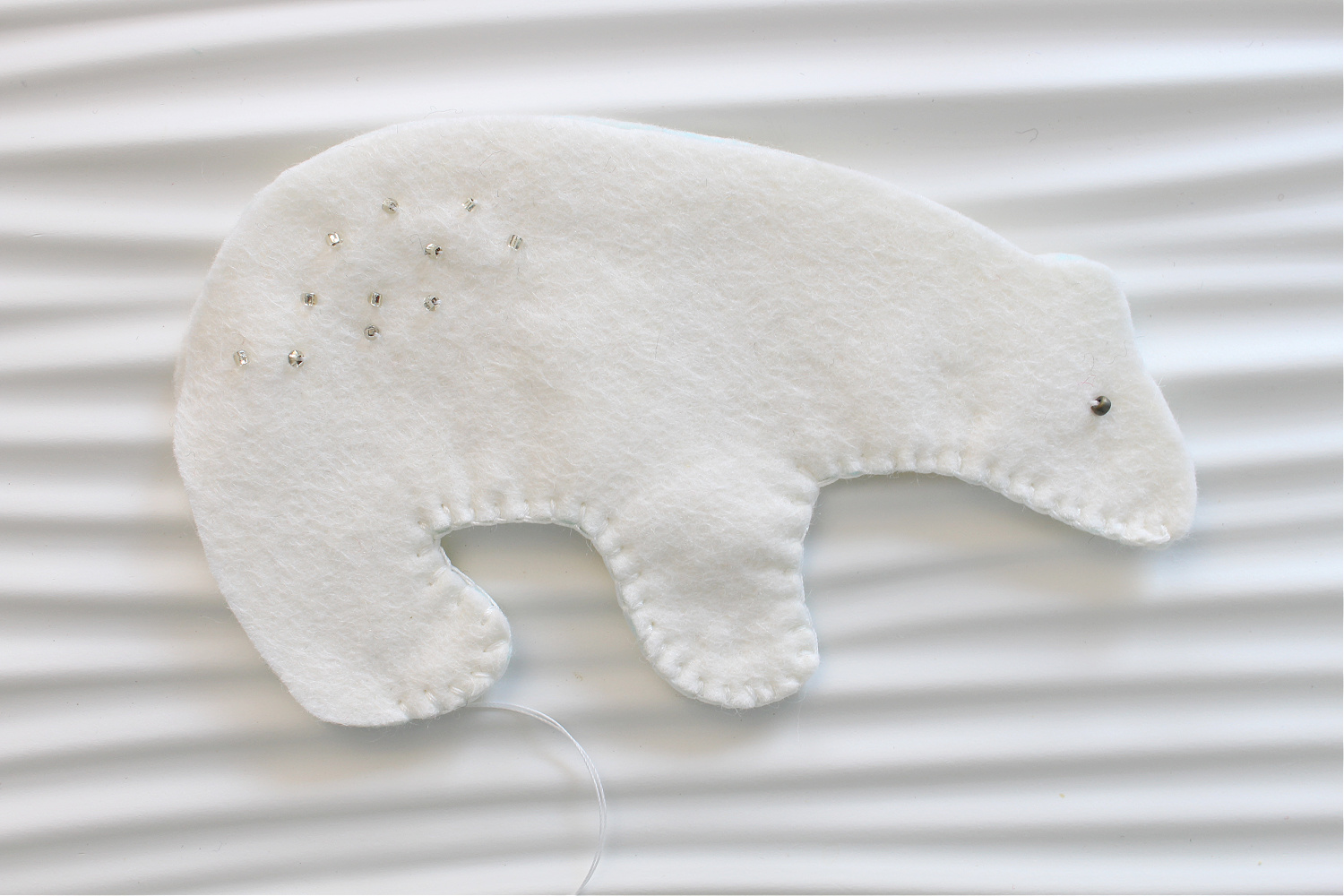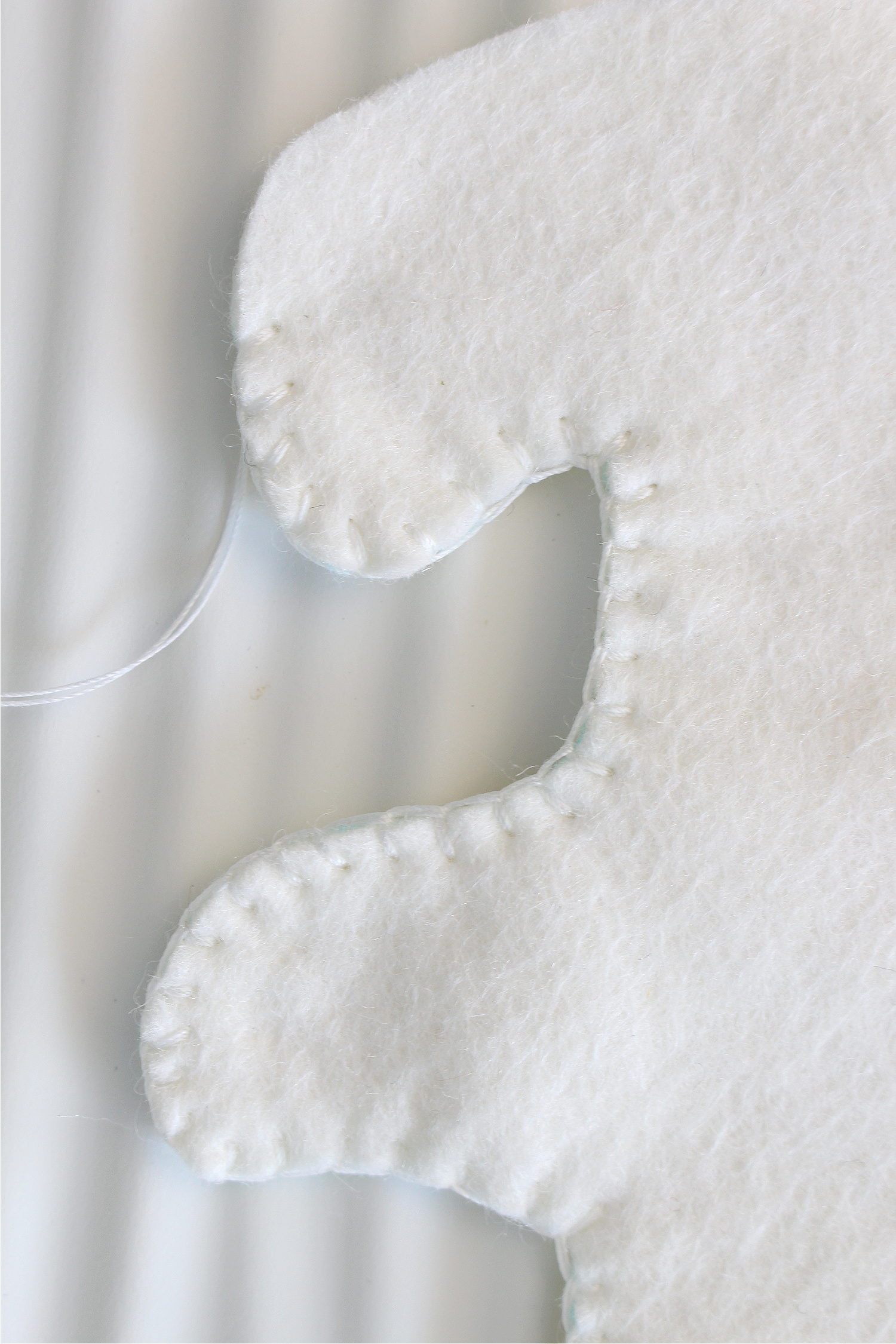 You could also use a running stitch or sewing machine (like we did with these DIY felt cat nip toys). Alternatively, I'm sure fabric glue would work as well. I stitched the ornament 3/4 of the way closed, and then stuffed it with batting, using a the capped embroidery transfer pen to push the batting into tighter, more detailed areas like legs.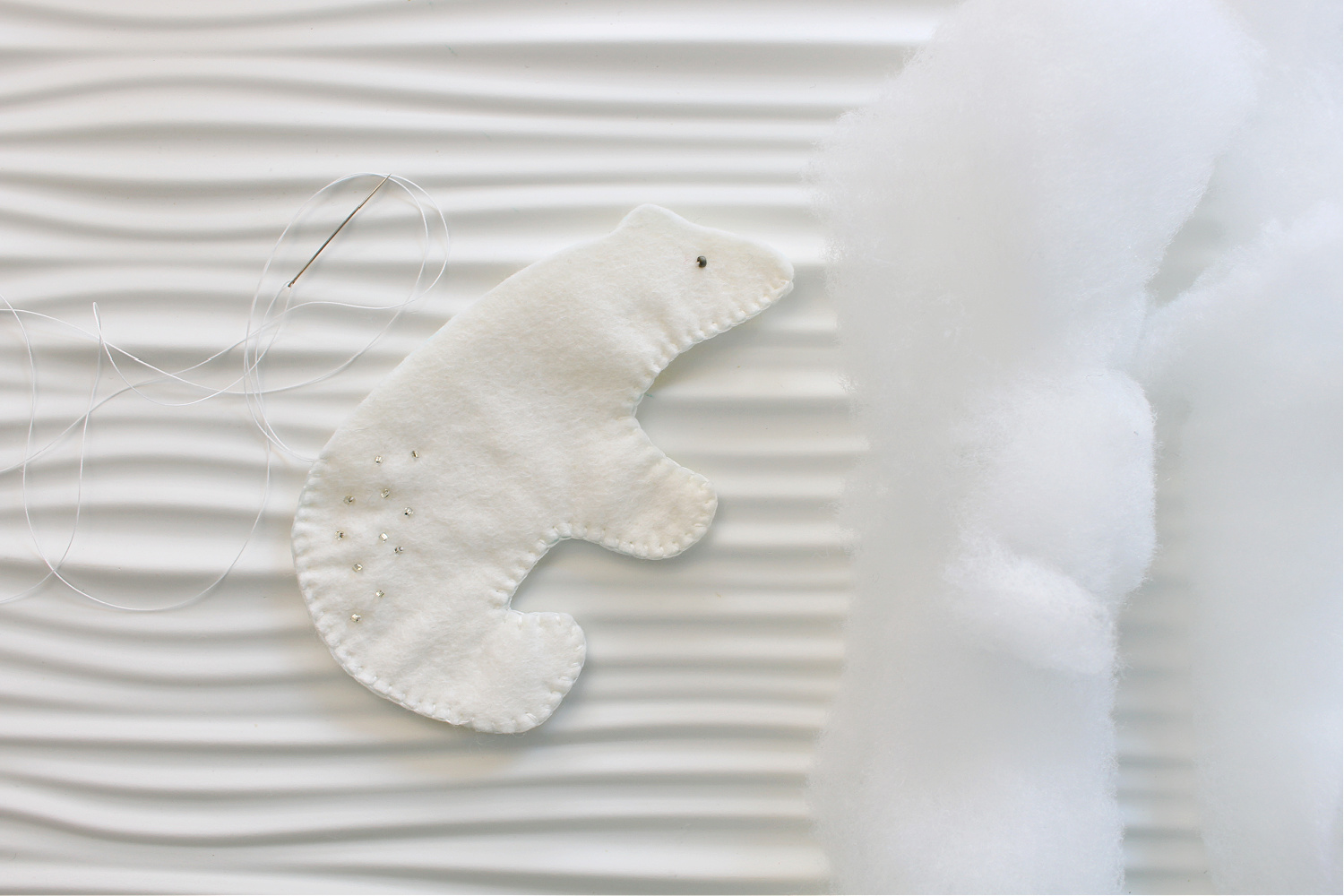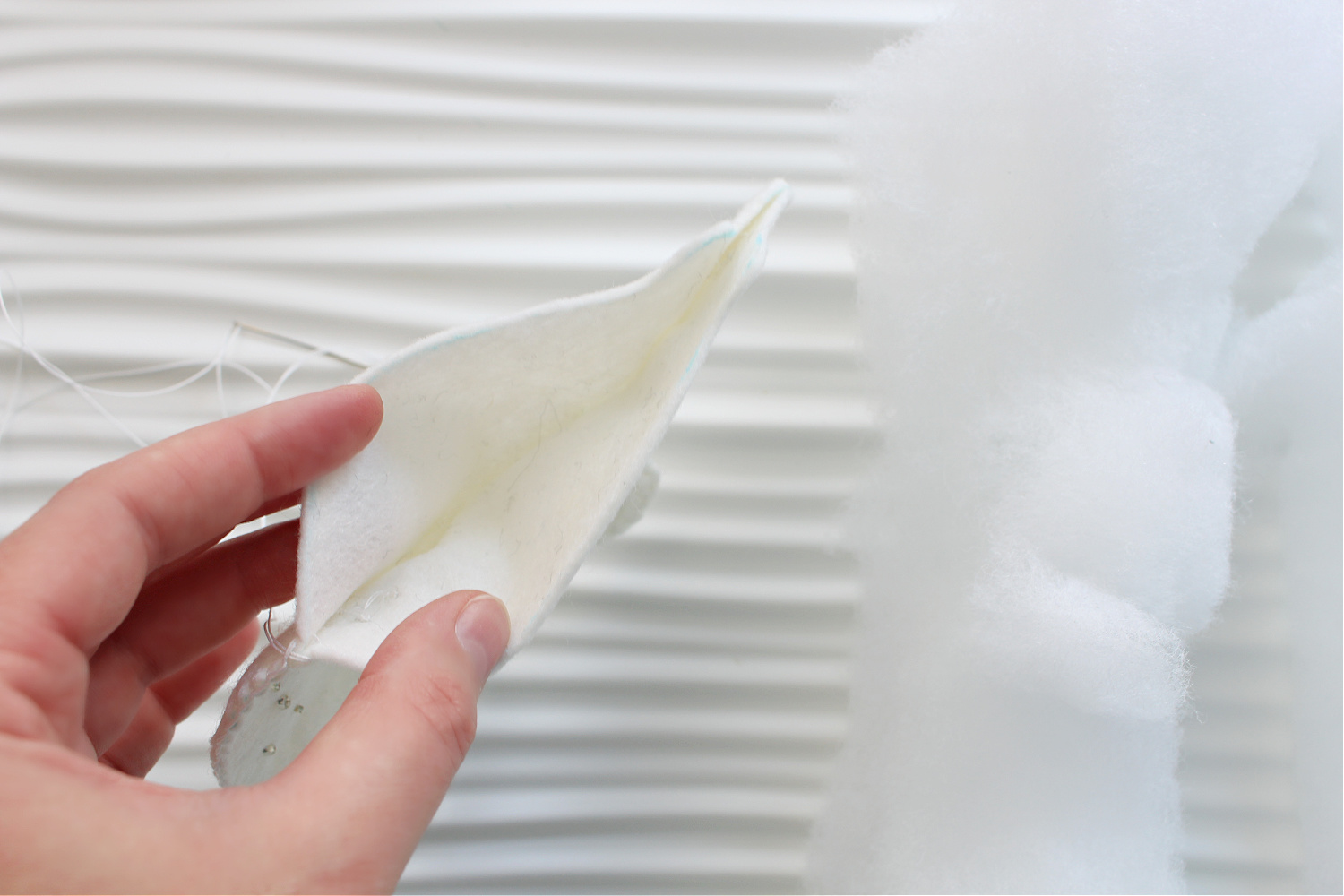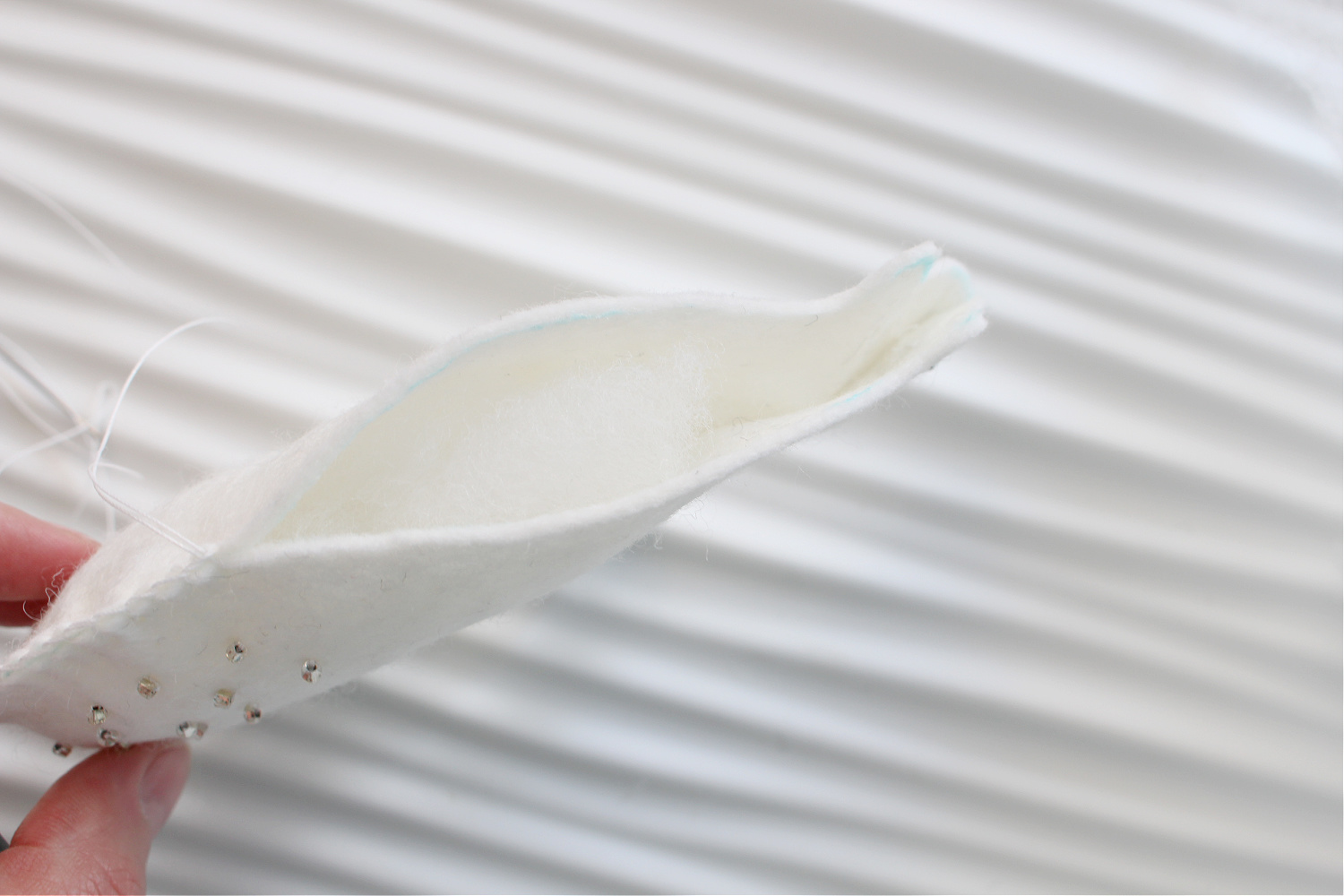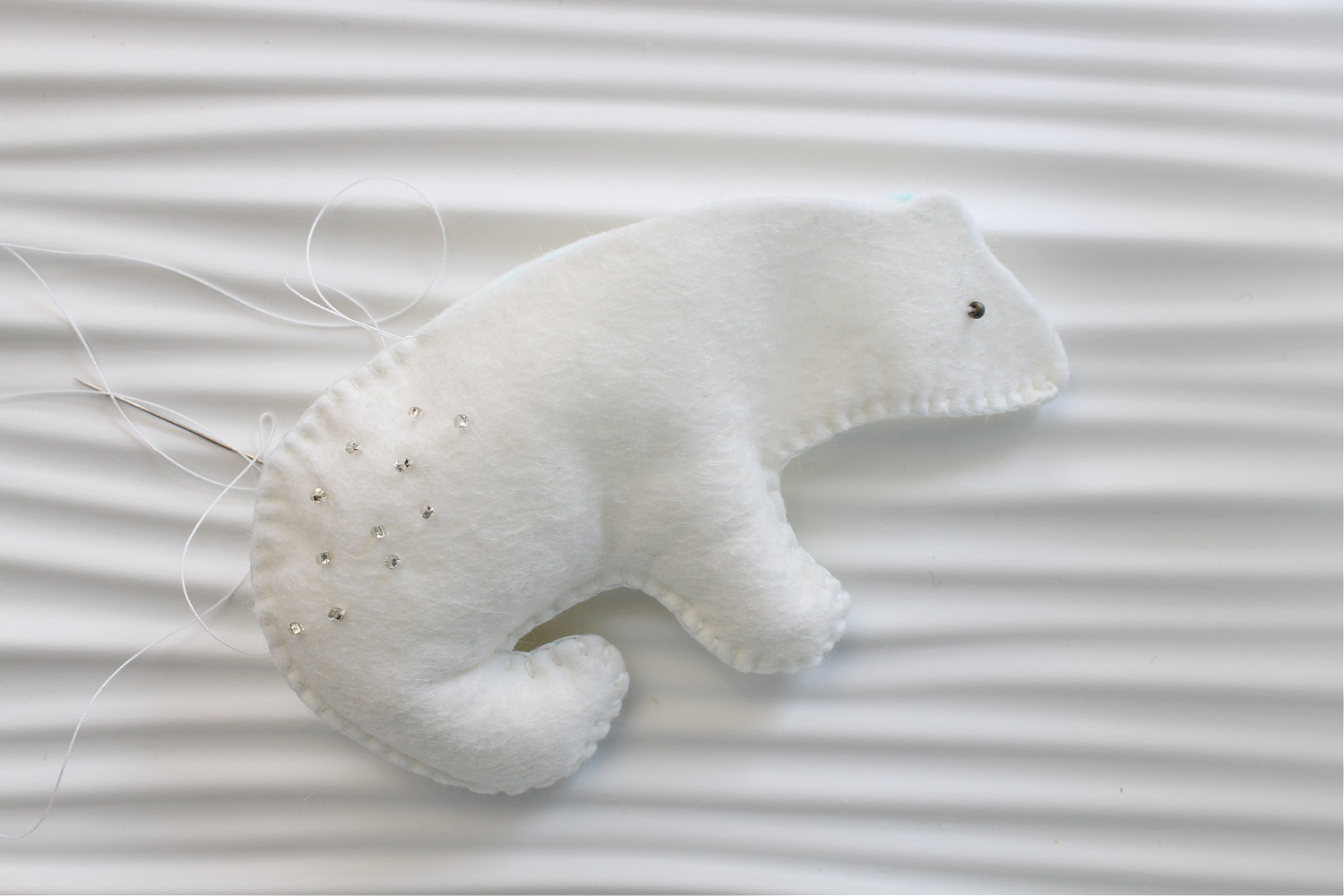 Then I finished stitching closed the ornament and, for the polar bear, added the additional detailed of embroidery thread for a nose – and a little scarf, which I just stitched to itself with three quick stitches.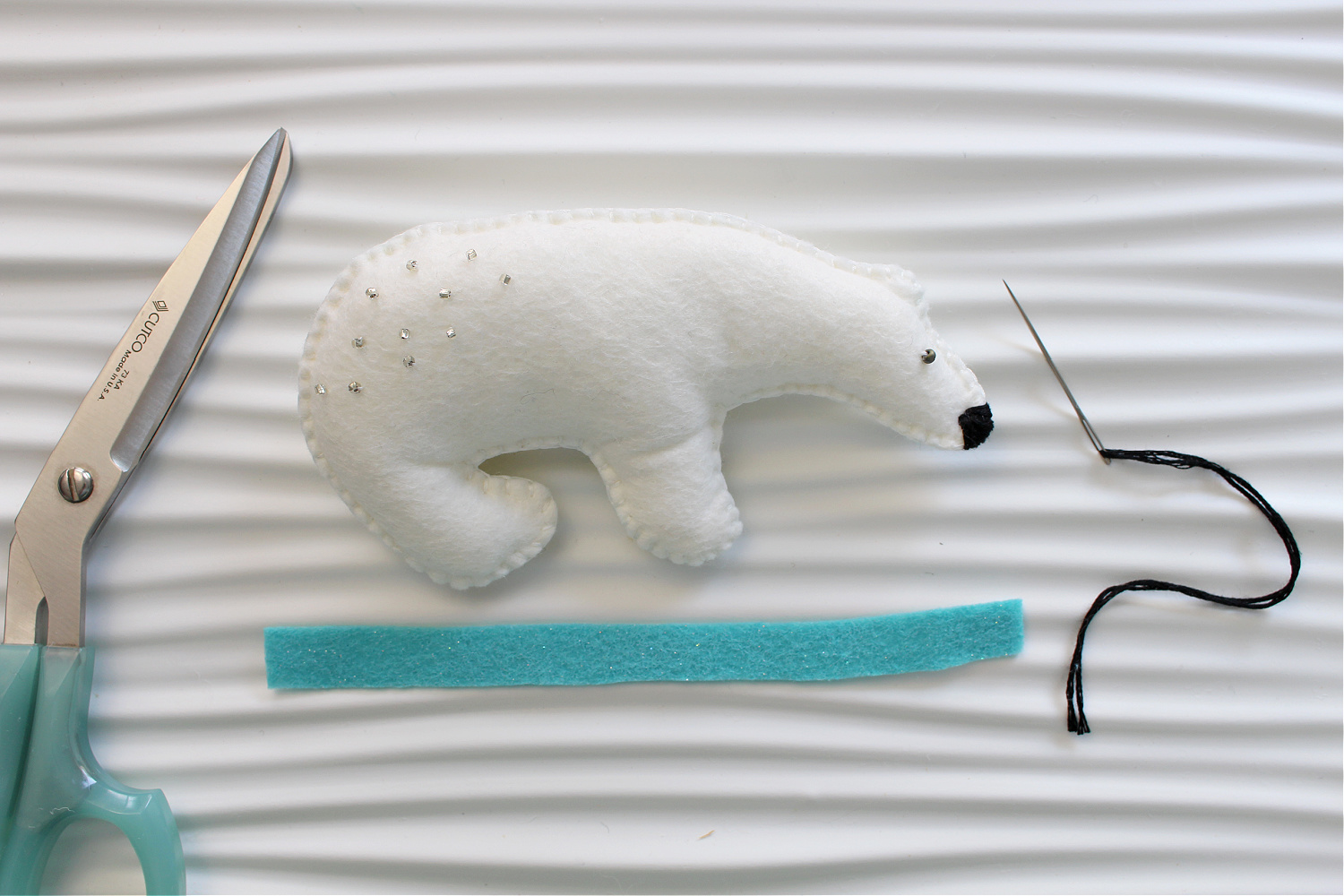 Here are the finished DIY felt polar bear ornaments!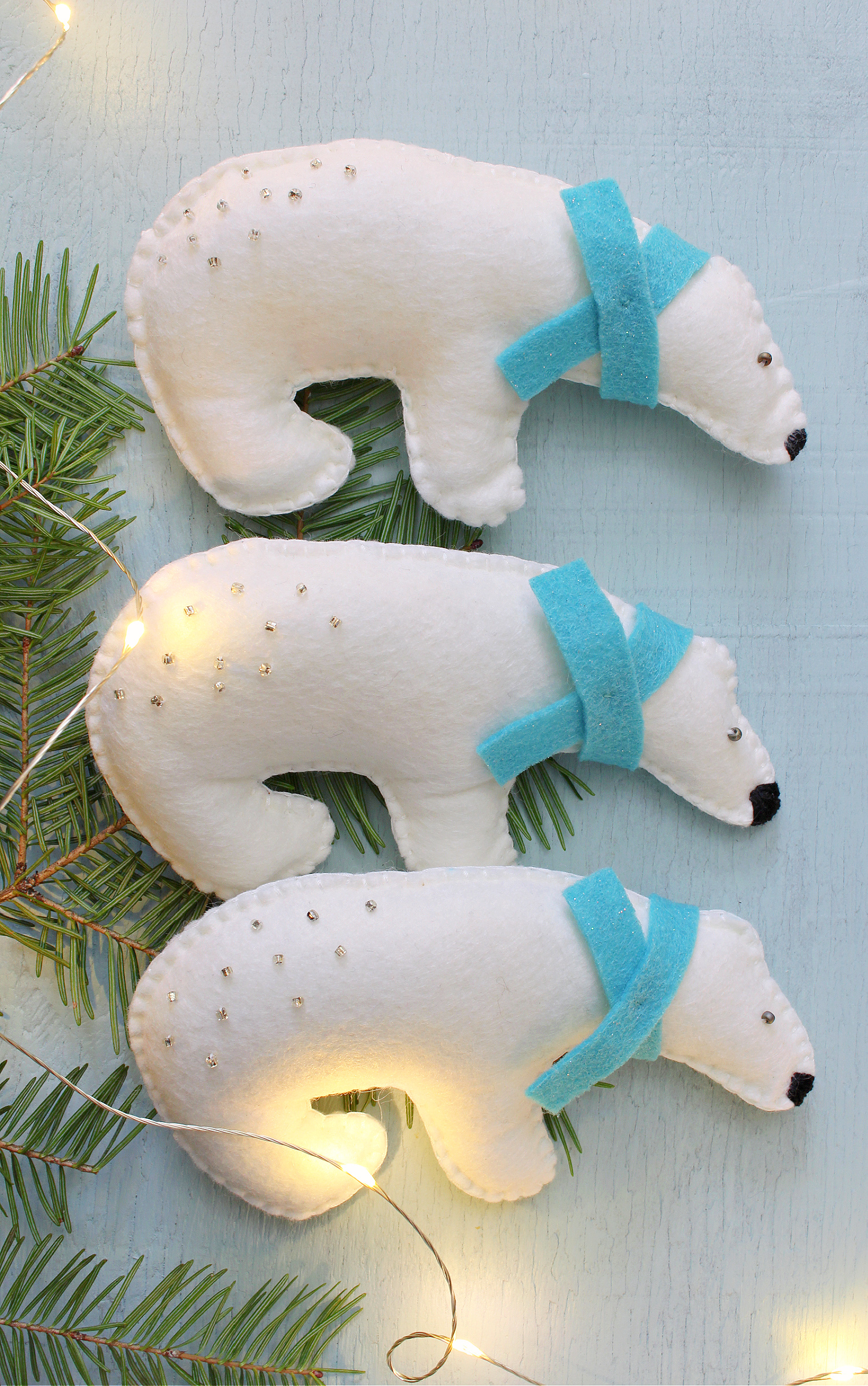 For the bunnies, I stitched on some little pom poms for tails.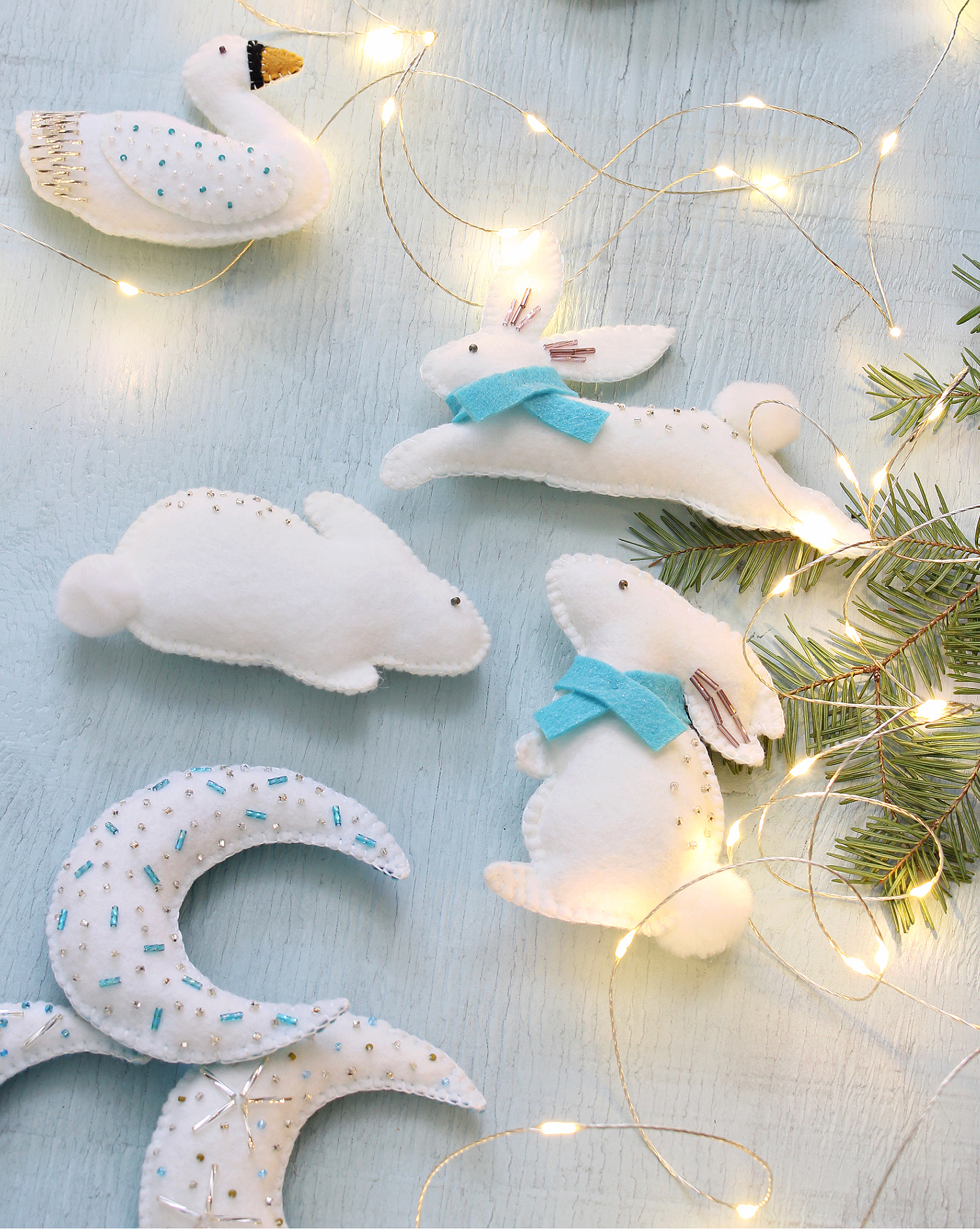 To hang, I will just use a large needle and some thick, metallic thread to create a looped string at the top. I'll show you these on my Mom's tree – and share some more photos! – soon, so save this post for later!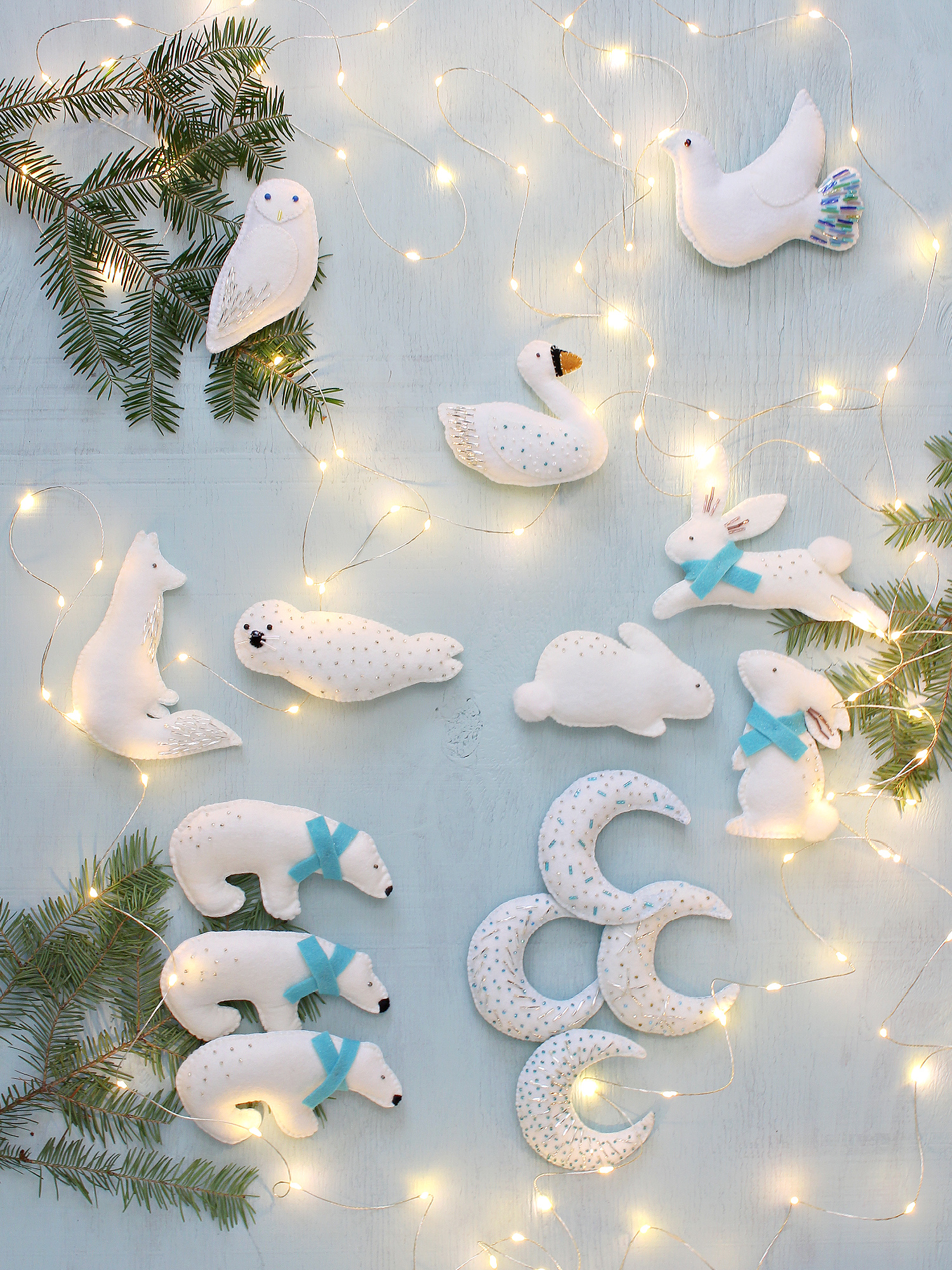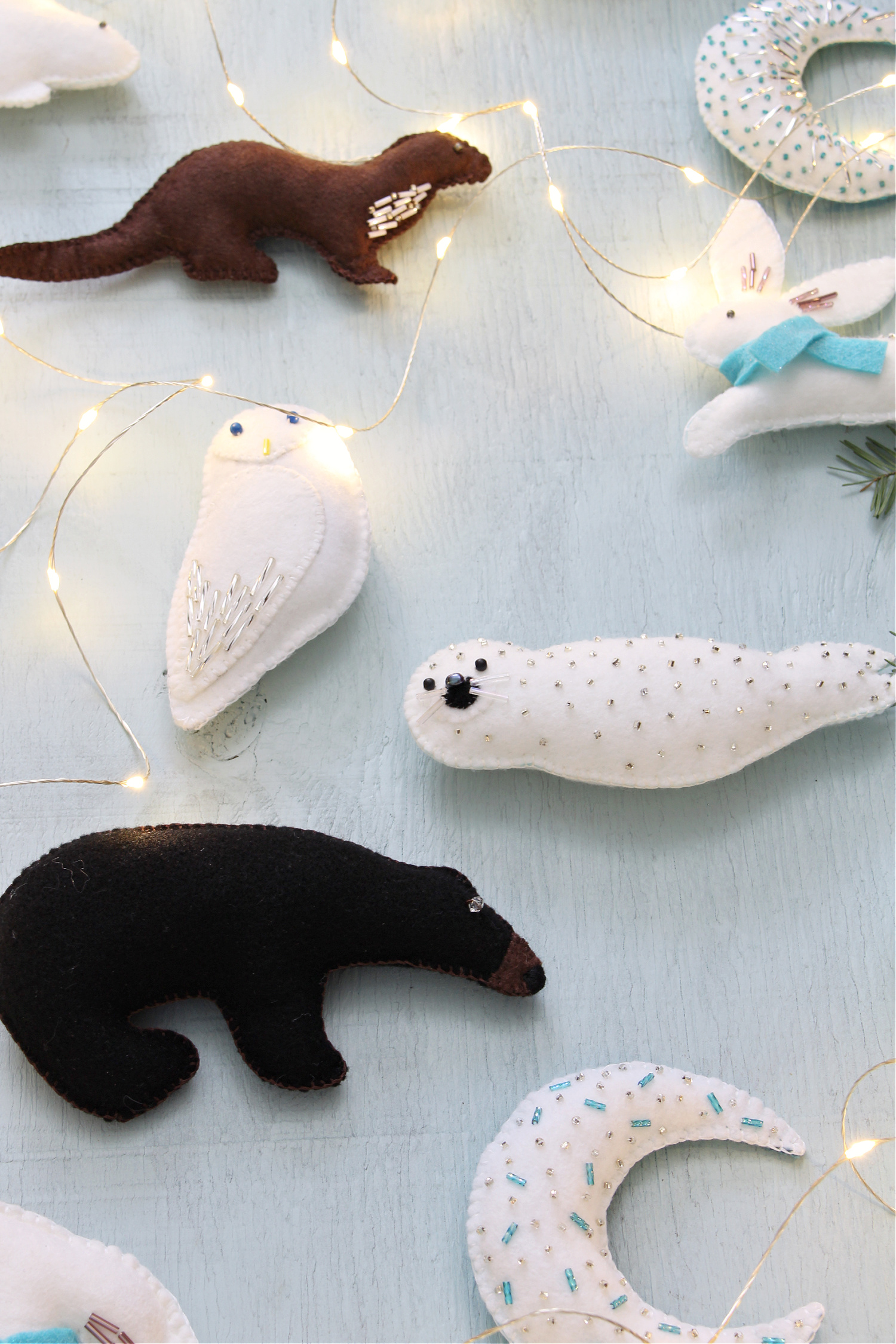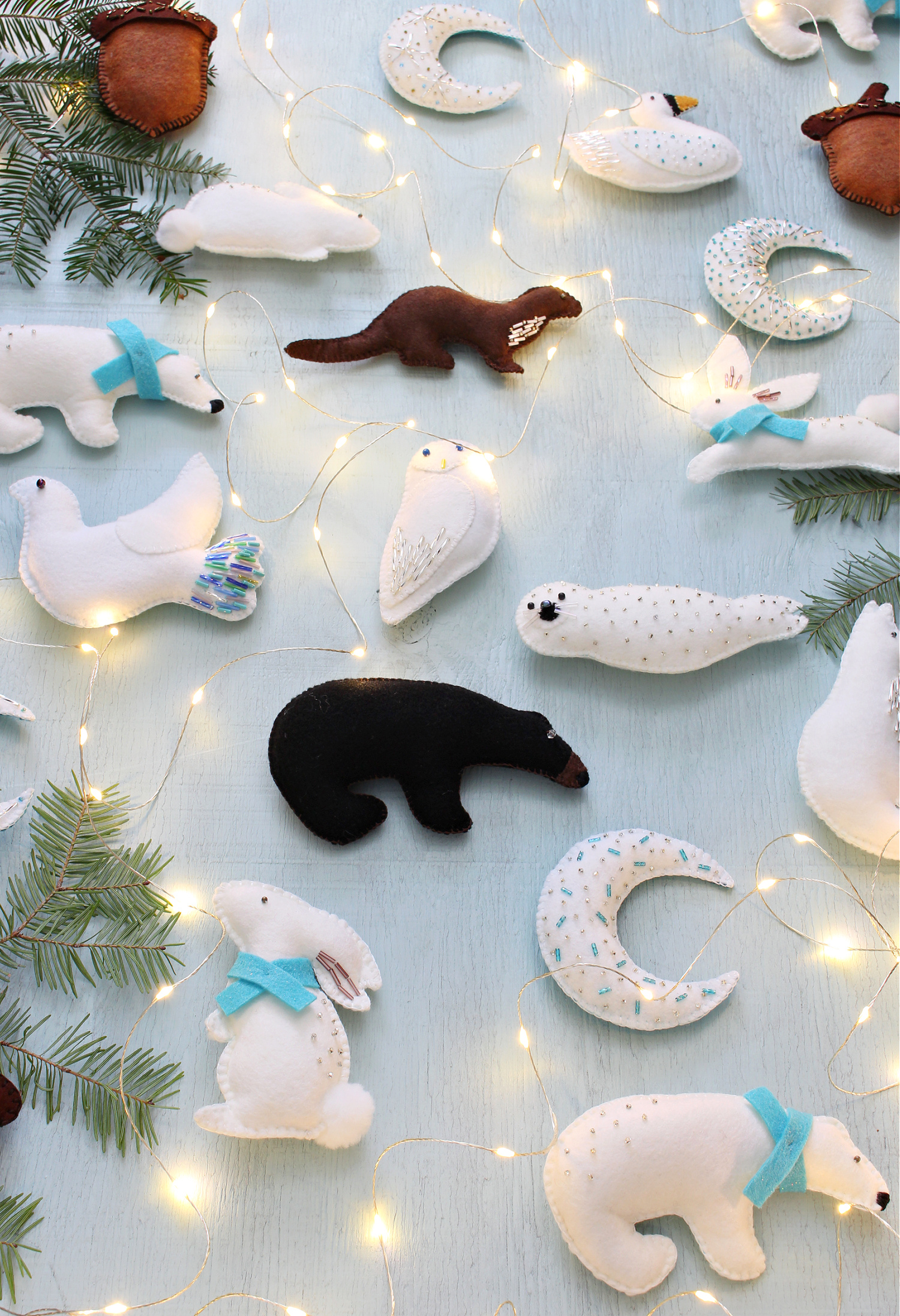 I hope you enjoyed the tutorial for these felt Christmas tree ornaments!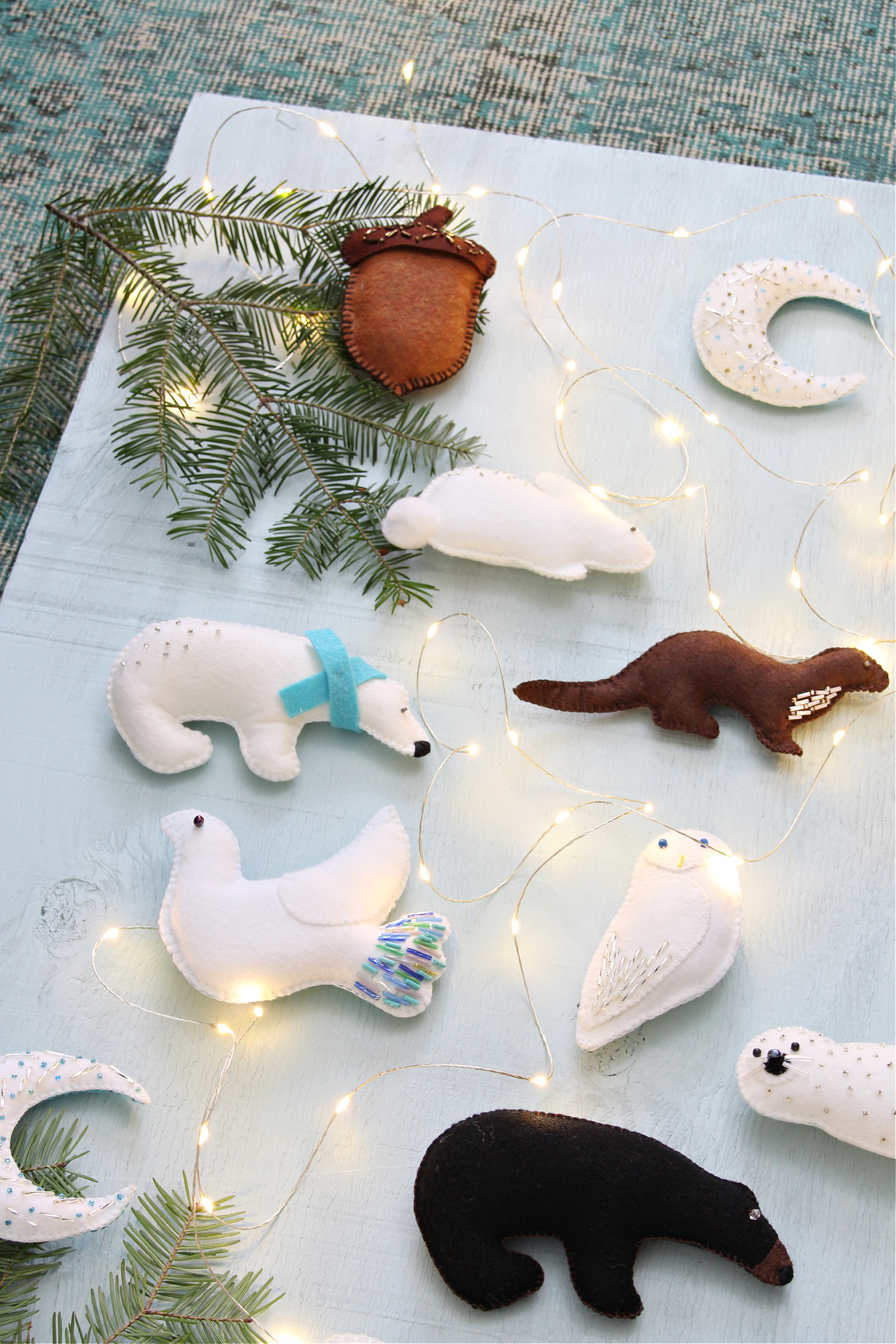 I have been sharing the progress in my Instagram stories, so let me share some FAQs I received:
What Do You Stuff Felt Ornaments With?
I used a thin upholstery batting that I was able to tear small pieces off. You can use any kind of soft, pliable batting – basically what you might find inside a teddy bear or pillow. In fact, you could upcycle either of those and nab that batting to make these.
Are These Felt Ornaments Easy to Make?
Yes! Some were easier to sew than others.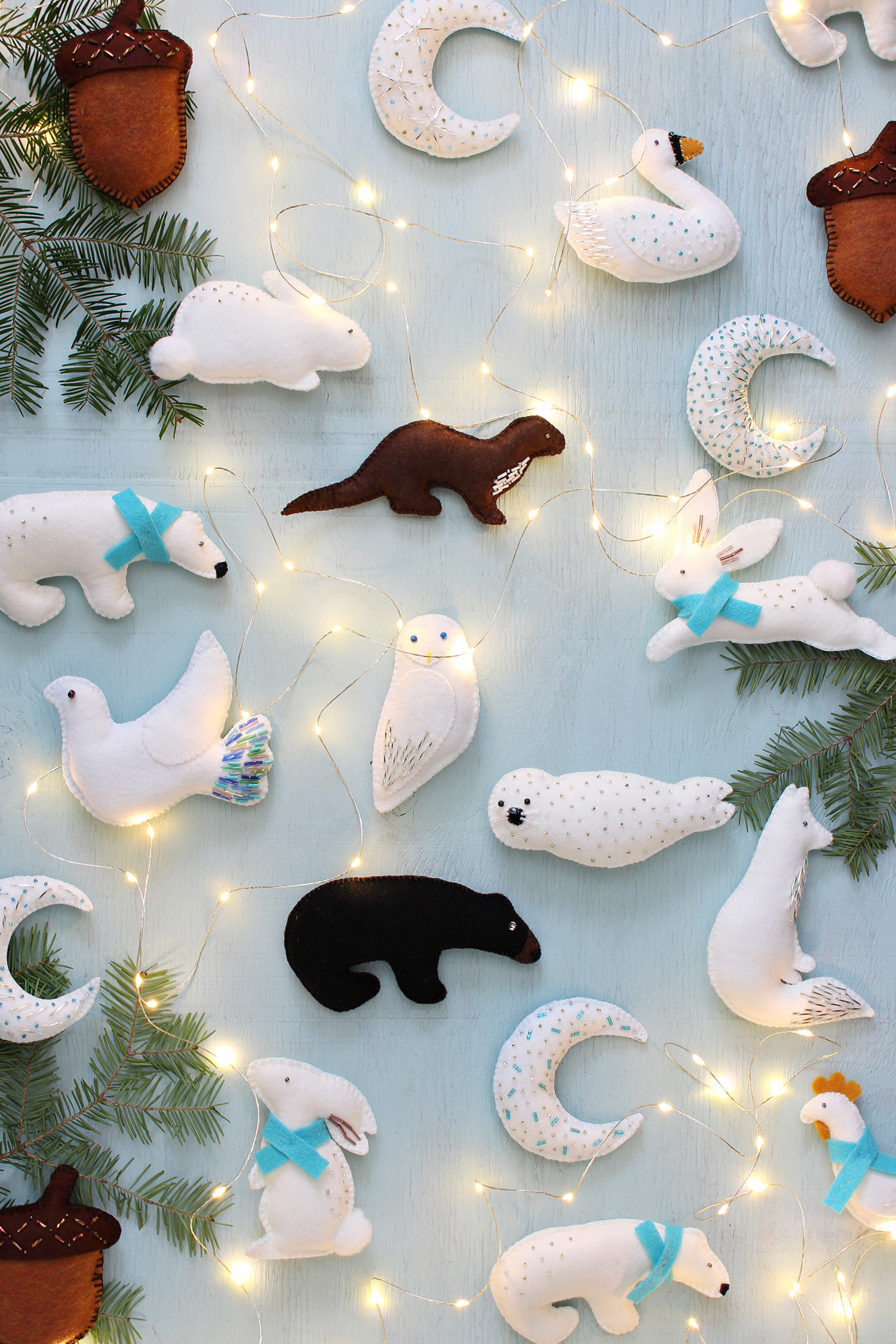 The polar bear, seal, and owl were very simple. The fox was more difficult. The more simplistic the shape, the easier the process. The beading details take the most time, so the dove took me three hours because I heavily beaded the tail, while the unadorned black bear probably took me 30 minutes to make. The easiest beading was just to add a sprinkle of "snow" to the backs of these animals. What honestly took the most time was finding a template, adjusting it, tracing and figuring out how to embellish. Once I made one polar bear, making two more went much more quickly. So if you're short on time, or patience, I recommend choosing one shape (or maybe a few) and not experimenting with as many as I did. That will streamline and speed up the process of making these felt animal ornaments a lot!
Where Do You Buy the Felt?
I had this felt in my craft stash and I don't want to admit for how long, but some of it came from Fabricland. It's not as plasticy feeling as the felt from craft stores, but it's the same thin material. I had thrifted and felted old blankets, which turned out to be way too thick for this. A thin, nice quality felt will work really well.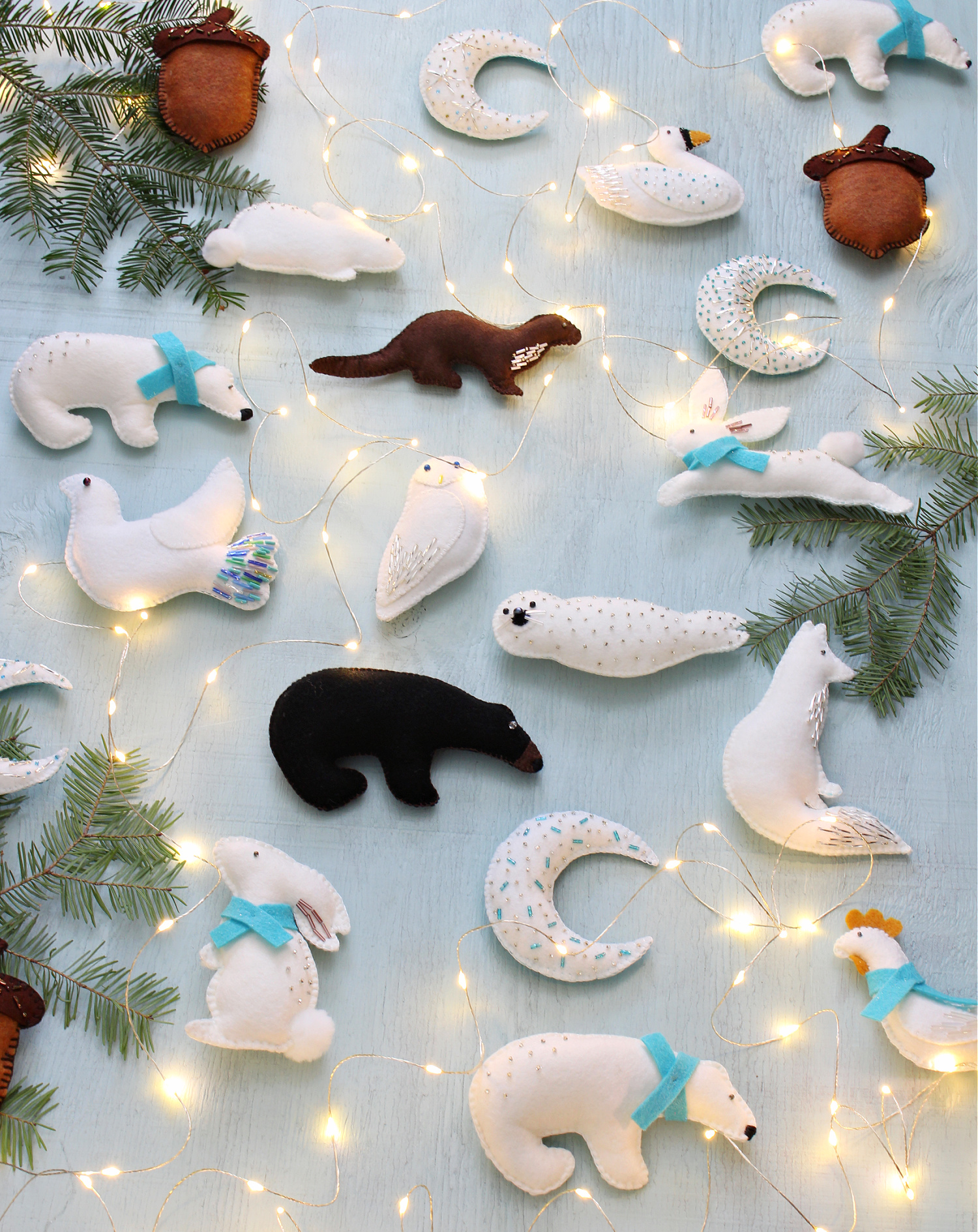 See These DIY Felt Ornaments on the Tree!
Here's a peek at what the DIY felt ornaments look like on the tree – see more of the decorated turquoise and white Christmas tree theme here.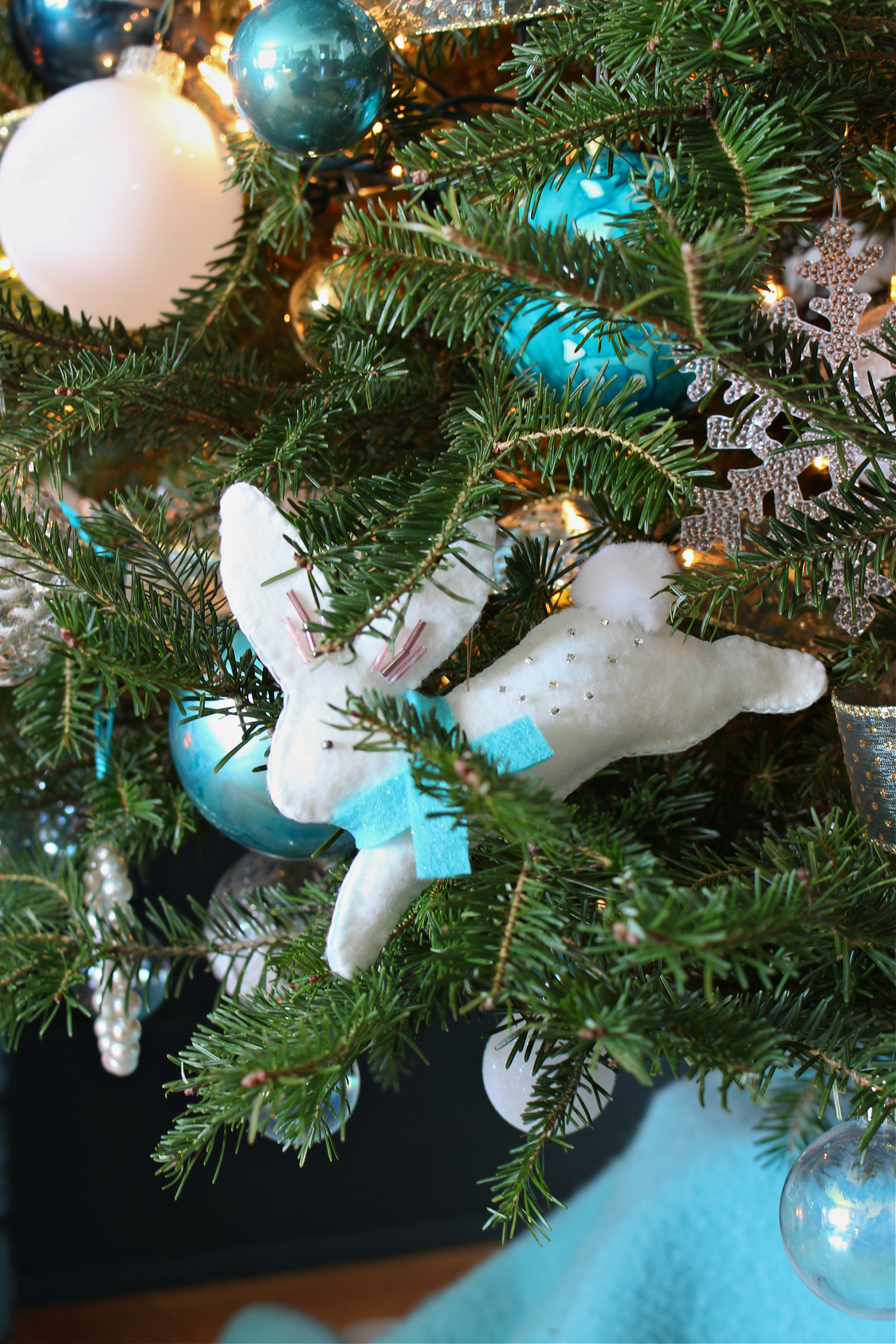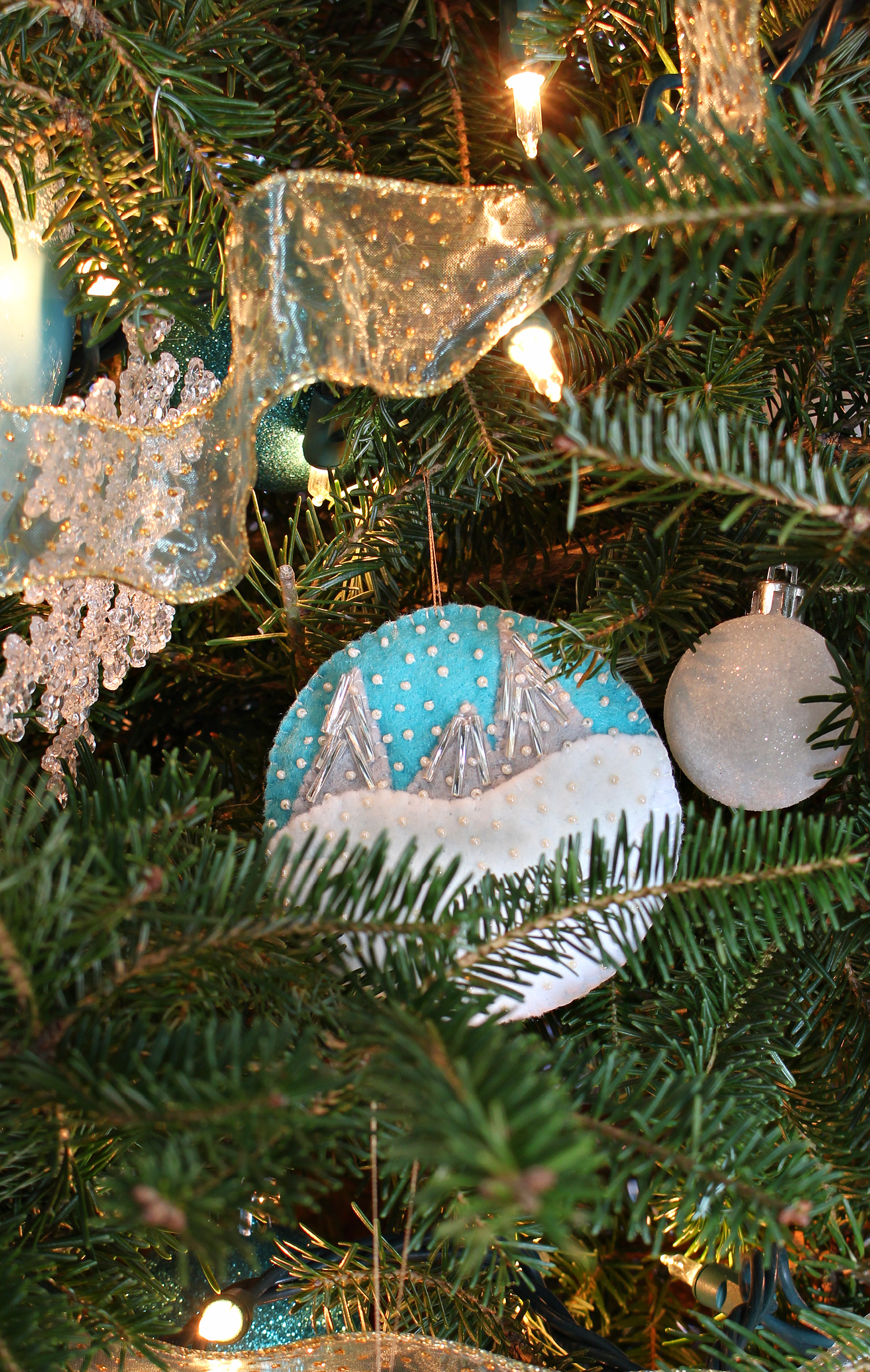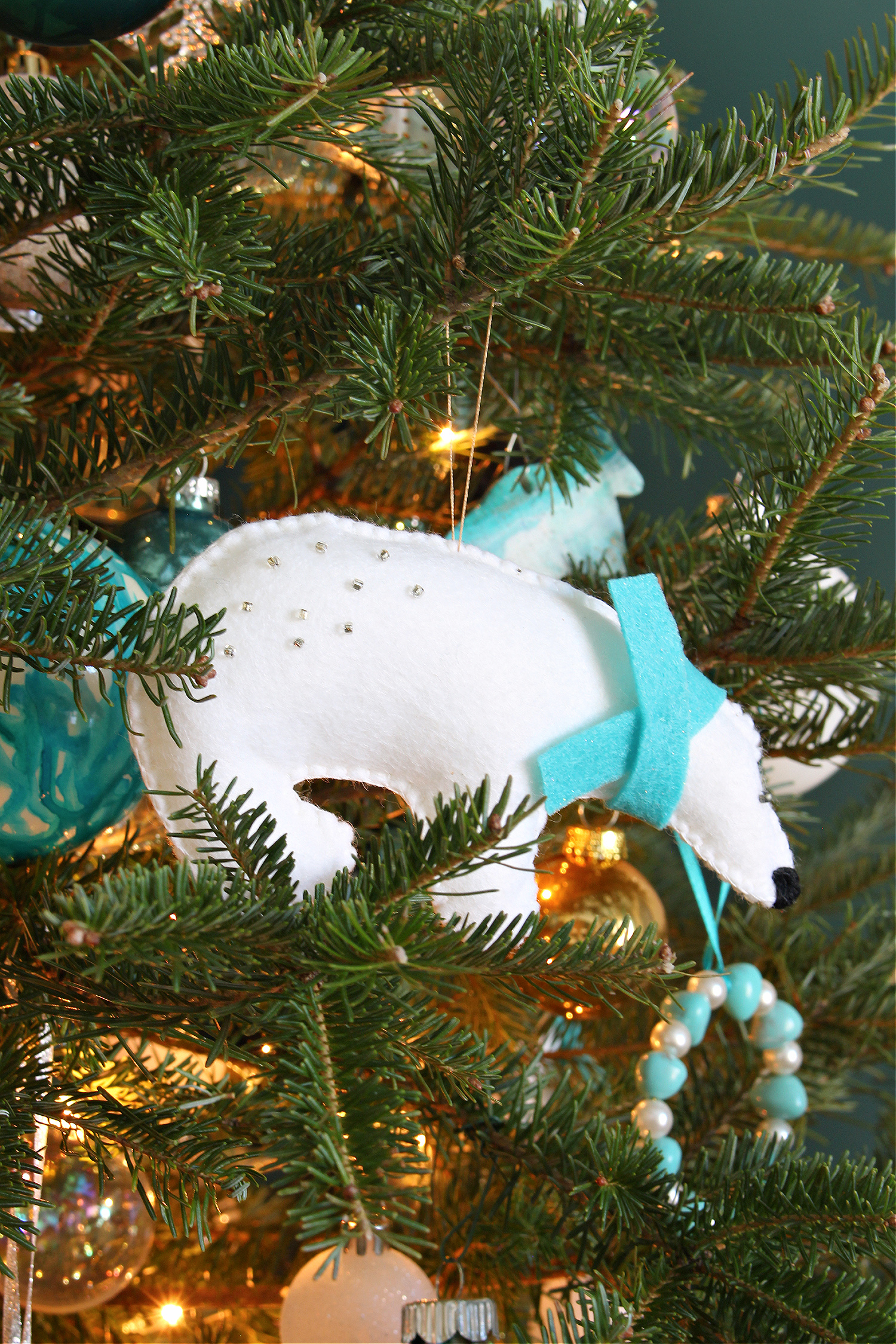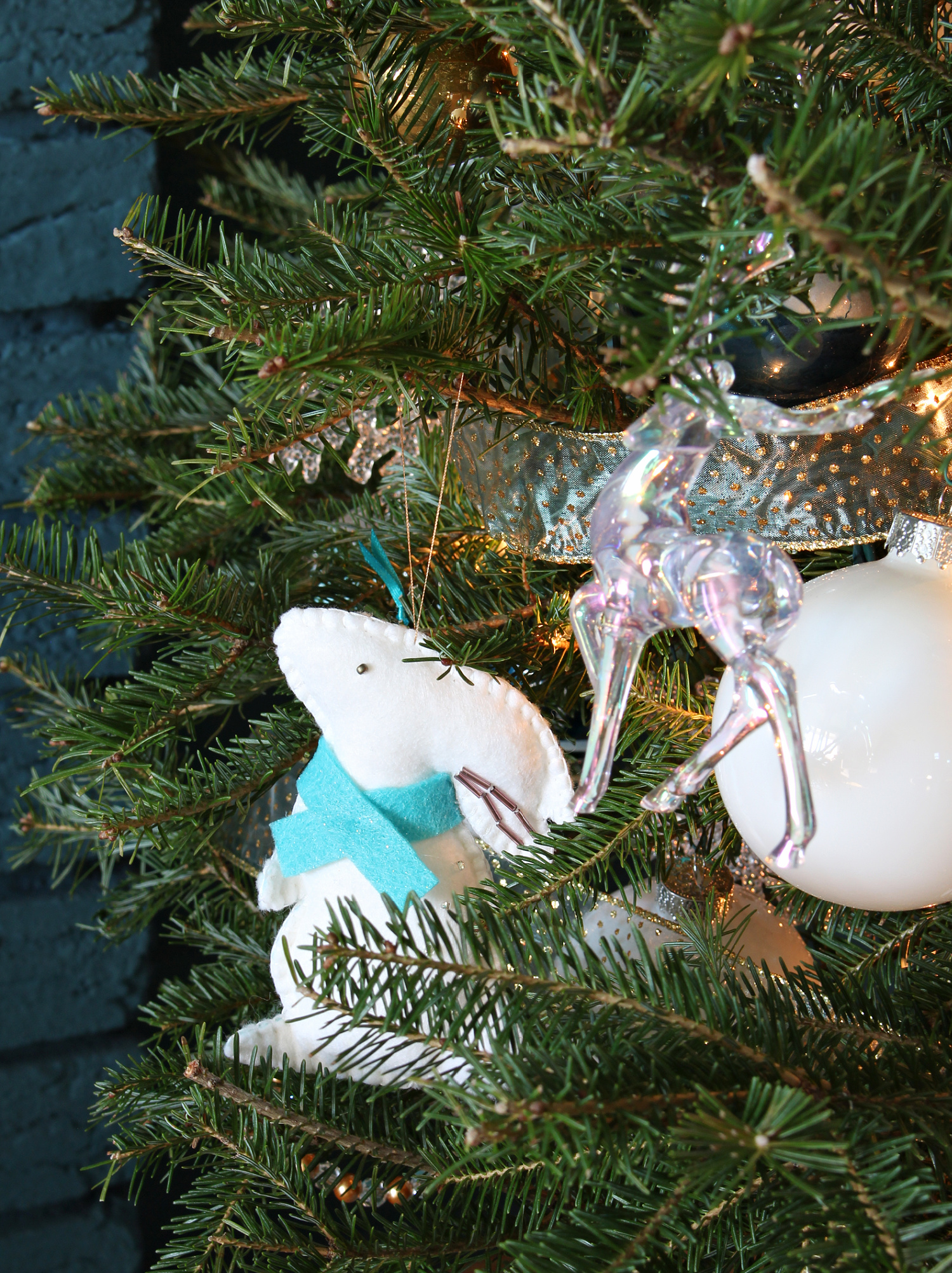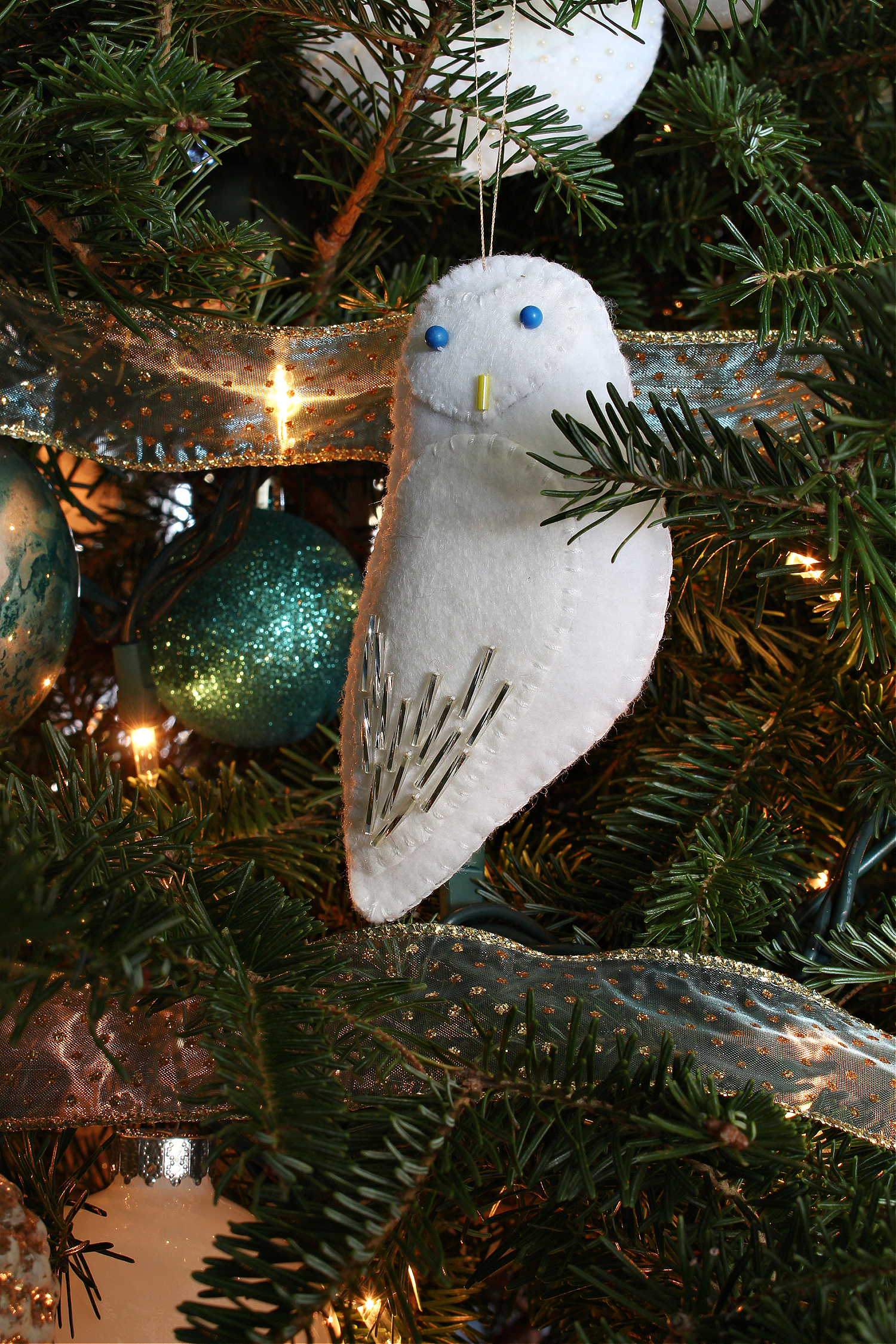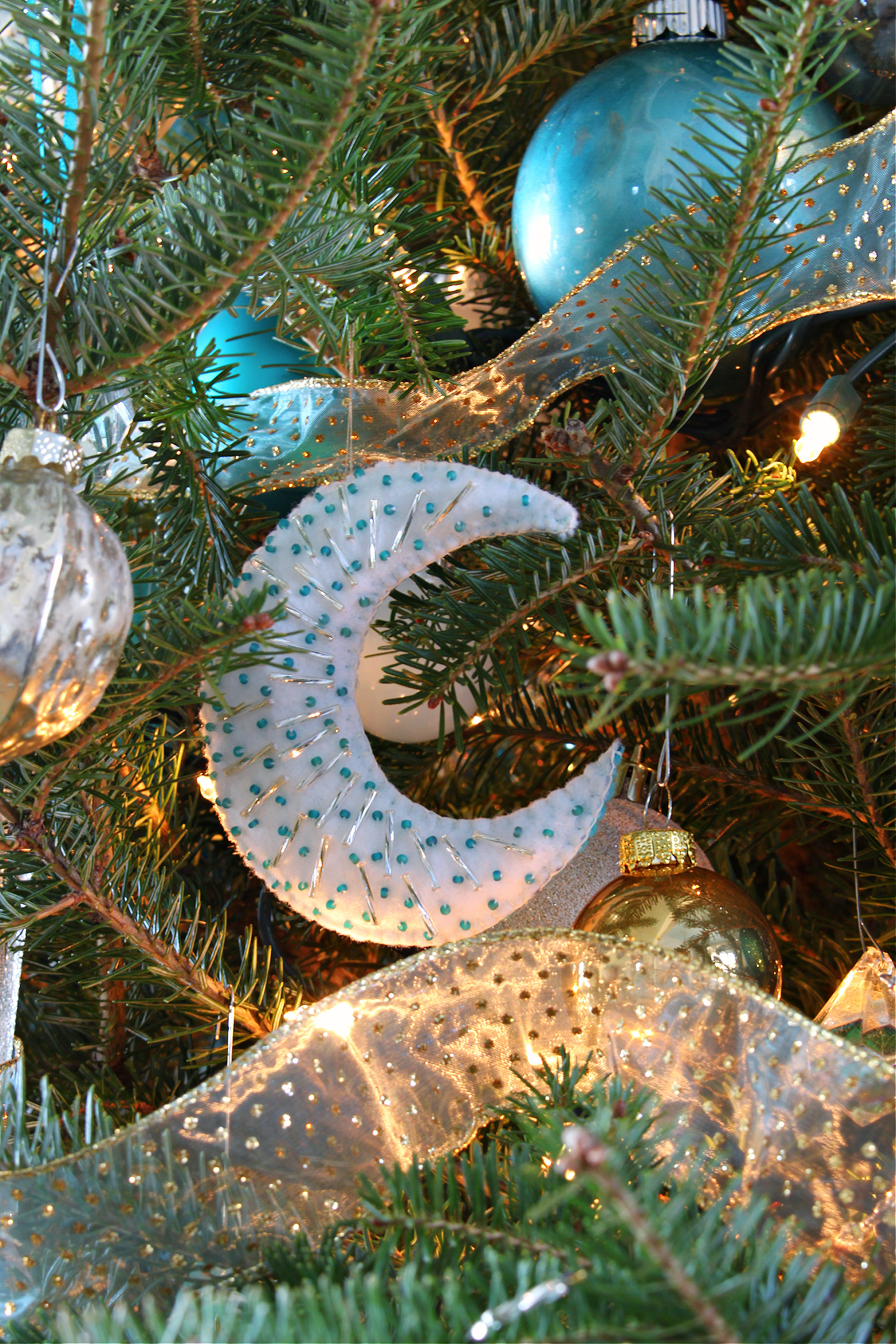 What Can I Make with Felt for Christmas?
Wondering what else you can make with felt for Christmas? Try this DIY felt leaf garland, an easy no-sew DIY felt table runner, or these DIY felt gnomes! I'm going to be sharing a DIY felt tree skirt soon too, so stay tuned!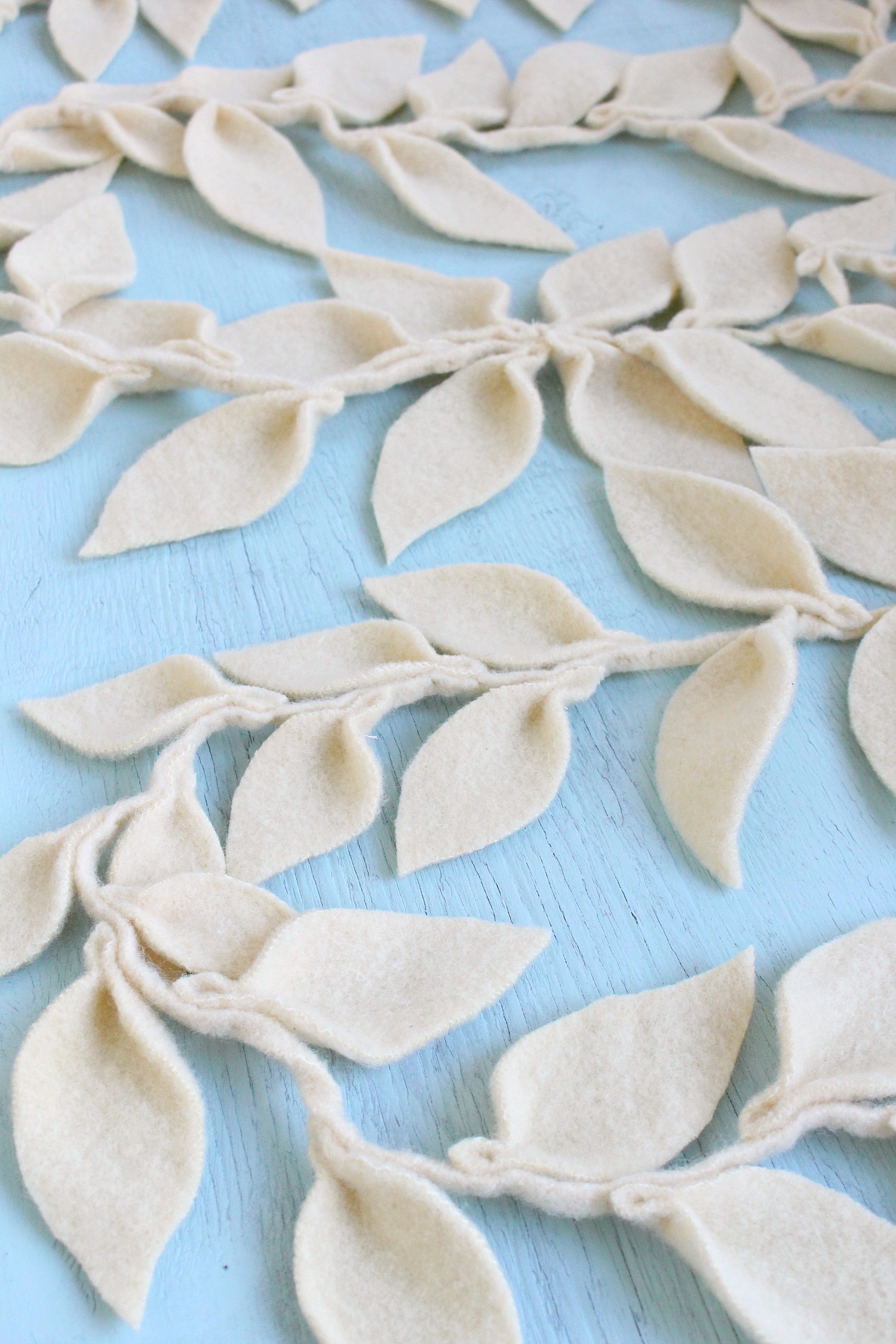 P.S. Don't Forget to Pin for Later!