Today I'm sharing 12 bedroom DIY ideas to help you create the bedroom of your dreams! I recently shared my mid-century coastal bedroom makeover – and the evolution of that space over 8 years. The makeover has been so lovely because I start and end my day in a peaceful room, which has really impacted my days positively. I wanted to help you achieve the same feeling! I have tutorials and ideas for every budget. Here are some of my faves from the Dans le Lakehouse archives!
It took us years, but we saved up and eventually upgraded the main bedroom's broken mirrored closet doors with light reflecting back painted glass sliding doors. If new bedroom closet doors aren't in the budget, keep closet clutter out of sight with this chic closet curtain idea! Putting softly gathered drapes on an inexpensive track makes them look less "curtainy" and helps them glide so smoothly. I used this closet curtain in my office for many years and this is one of my favorite bedroom DIY ideas because it's so inexpensive (my fabric was only $3 a meter). Find the tutorial here.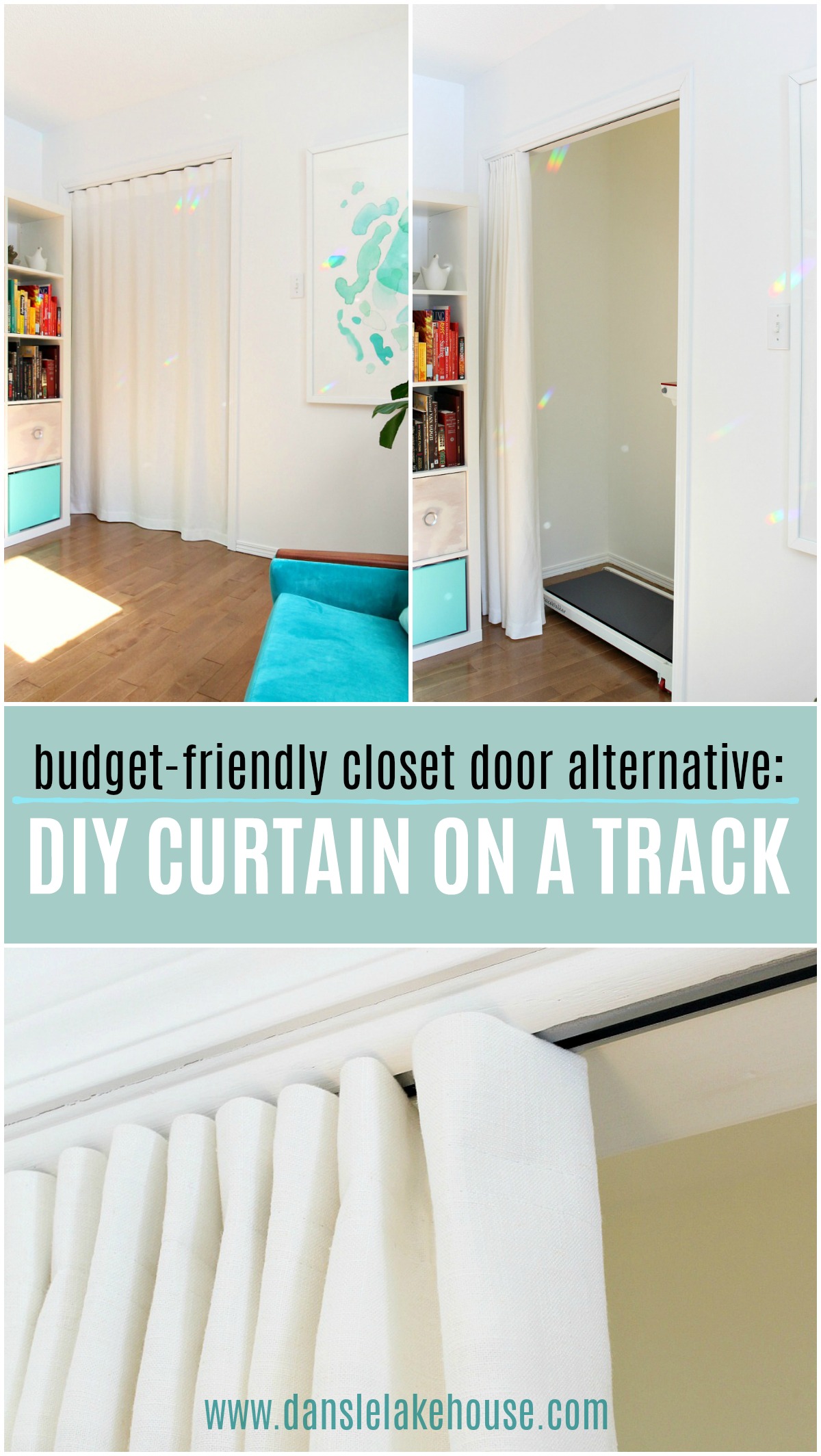 The basic plywood "box" we constructed for our bed is very easy to build – and can be very affordable, depending on the wood used. We chose walnut, which increased the price, but there are many less expensive, but equally beautiful plywood options out there. Using the tutorial for the box built, you can upholster it, paint it, or add any kind of store bought legs to it (no welding skills required!) Find the tutorial here – in terms of impact, this is probably the most statement-making of all of the bedroom DIY ideas.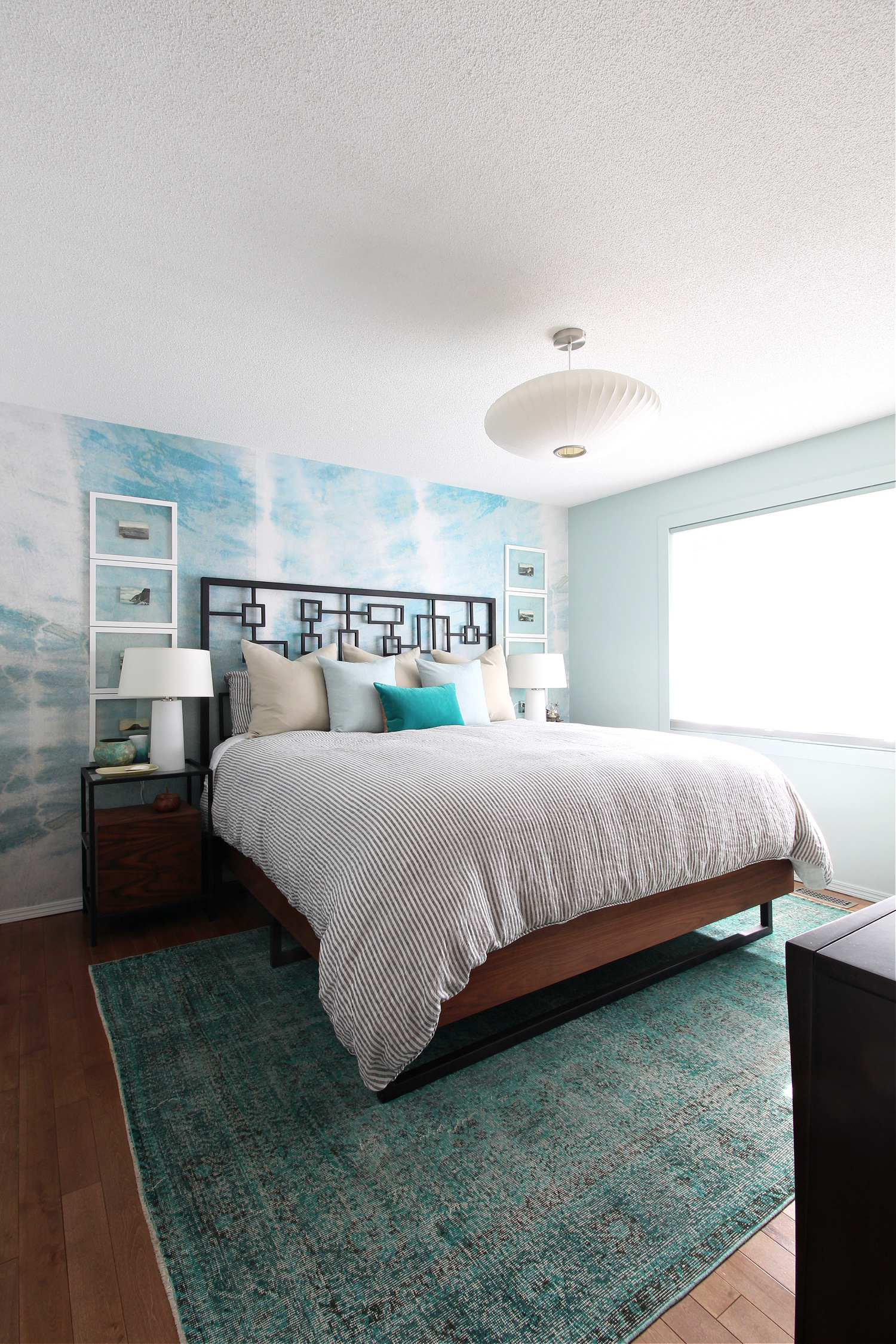 Custom, wall to wall draperies really made this small bedroom feel luxe and beautiful – and actually more spacious. That's a real feat in this small space. Although they look very chic, they were surprisingly easy to sew! Find the tutorial here.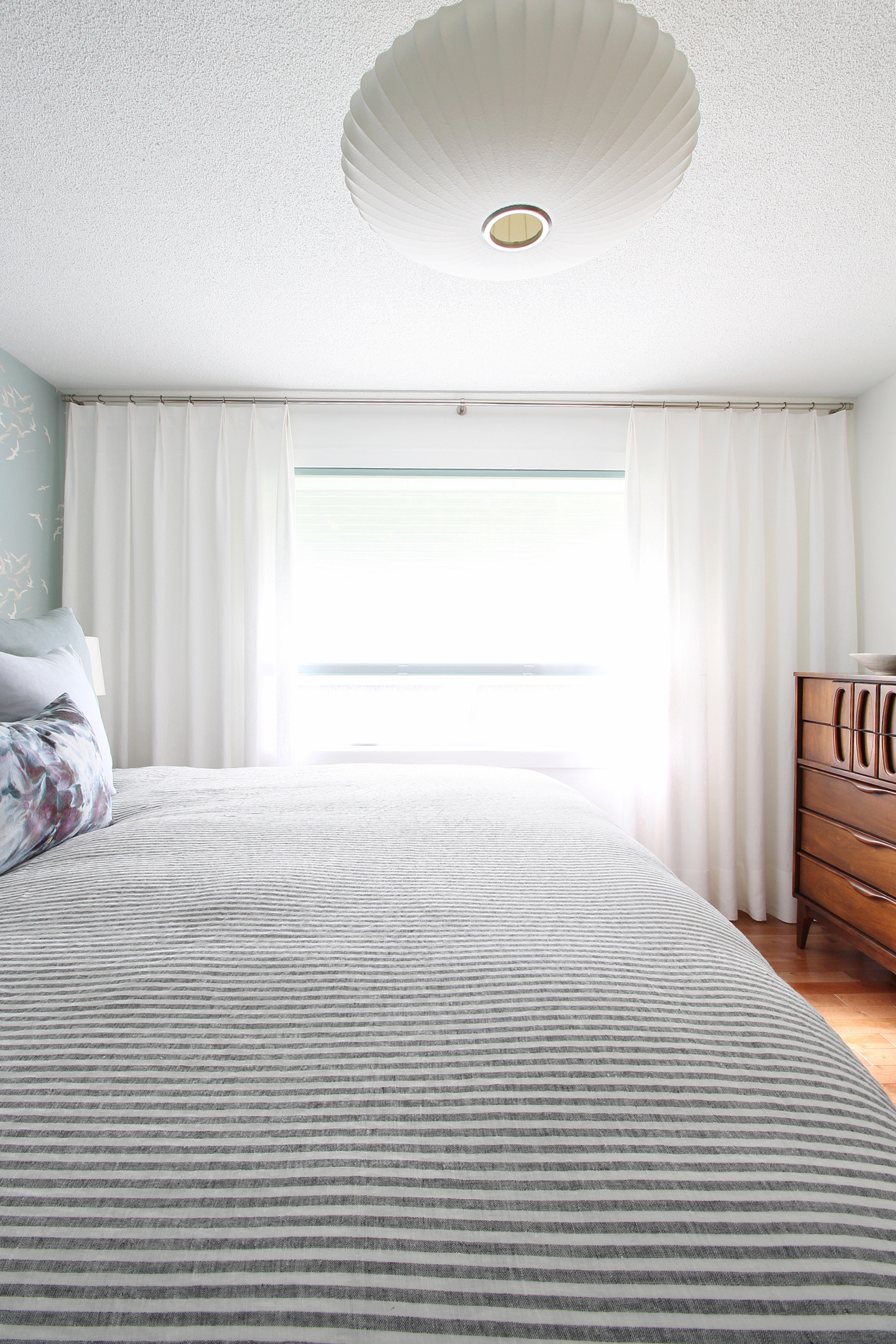 If you ordered bedding that arrived too small, or shrank in the wash, it can make even the prettiest room feel awkward. No one wants to see their mattress or box spring poking out! Create a more chic look by adding some fabric so the duvet cover fits perfectly. Find the tutorial here.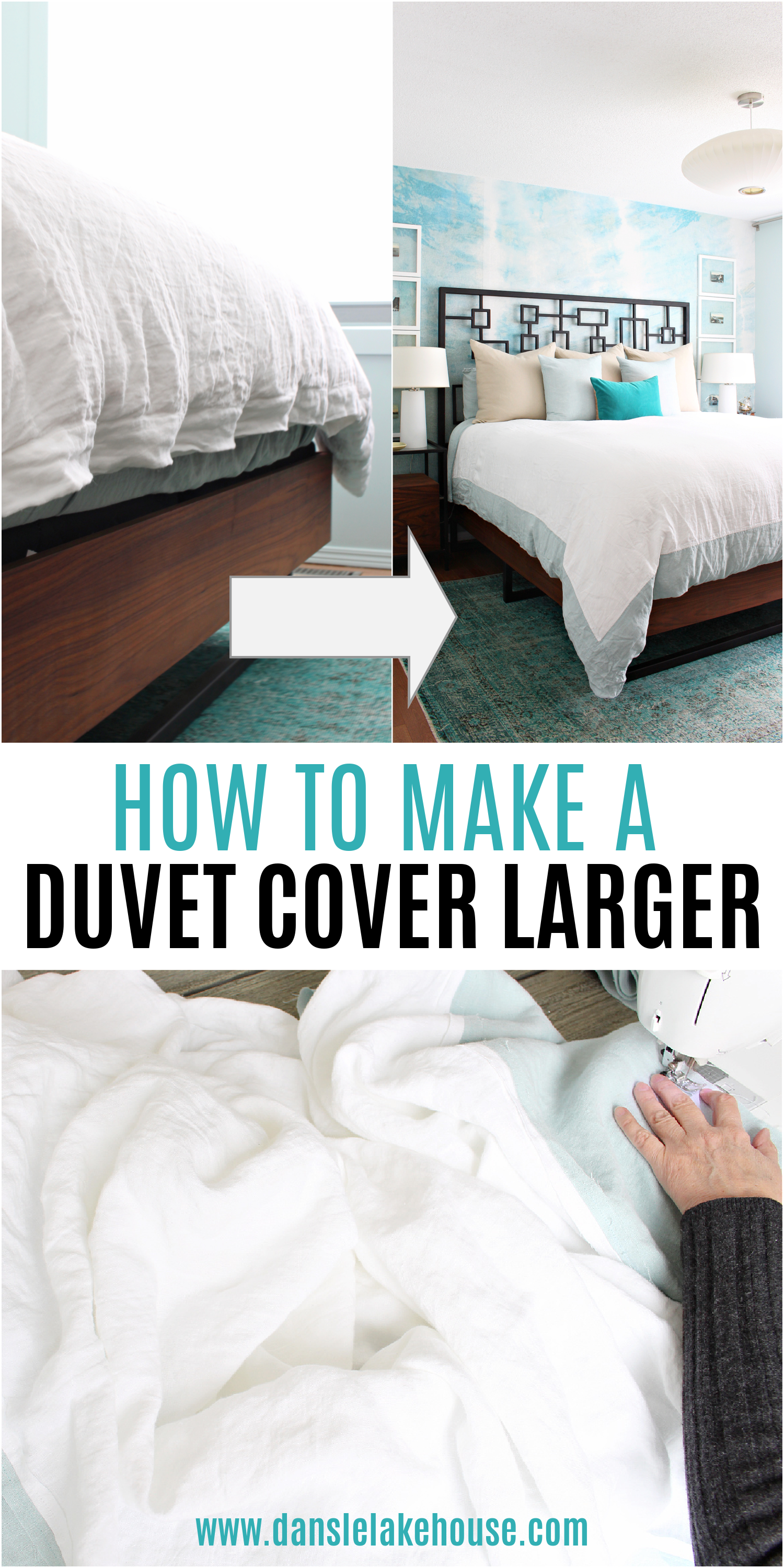 One trick to keeping my bedroom feel calming: having a spot for everything in the dressers and closet! I hate waking up to piles of clothes, so I don't keep a chair in here, plus I invested in a very simple to install closet system, packed with great storage. Find the details, and more photos of my closet transformation, here!

Jazz up plain bedding with a one-of-a-kind ice dyed "throw". No sewing required – although sewing on a little boho trim is a fun touch! This colorful throw adds a little interest to any space, inexpensively, and you can change up the look for different seasons. Plus you can choose any color under the sun! Find the tutorial here.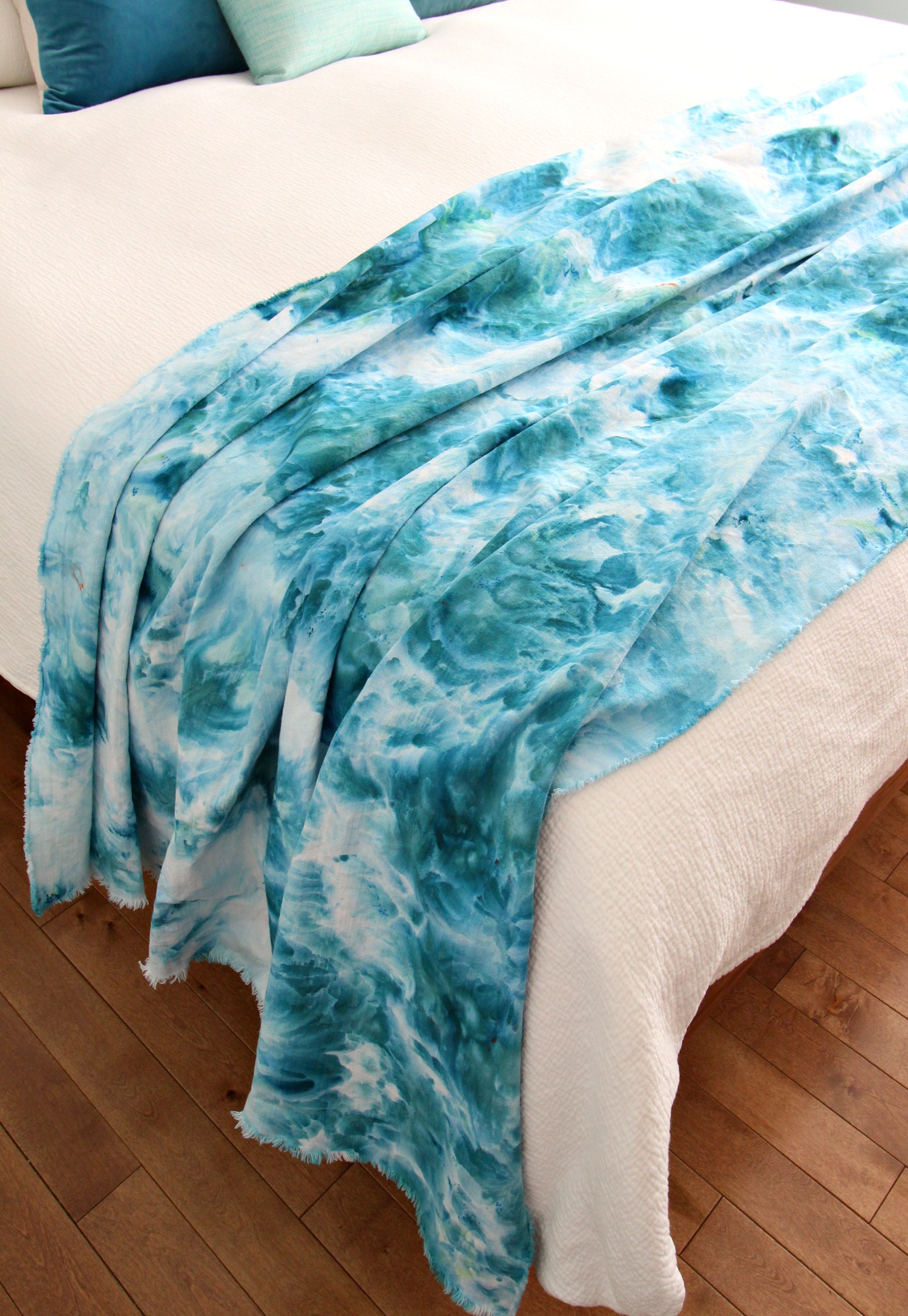 If Euro pleat curtains aren't your thing, try sewing these easy DIY back tab drapes! They're another easy to sew DIY curtain option that looks chic and custom. Find my original tutorial here. And check out this post to see how we made a silk version, with a slightly different method. This is a great solution when you can't find curtain rings to match your curtain rod.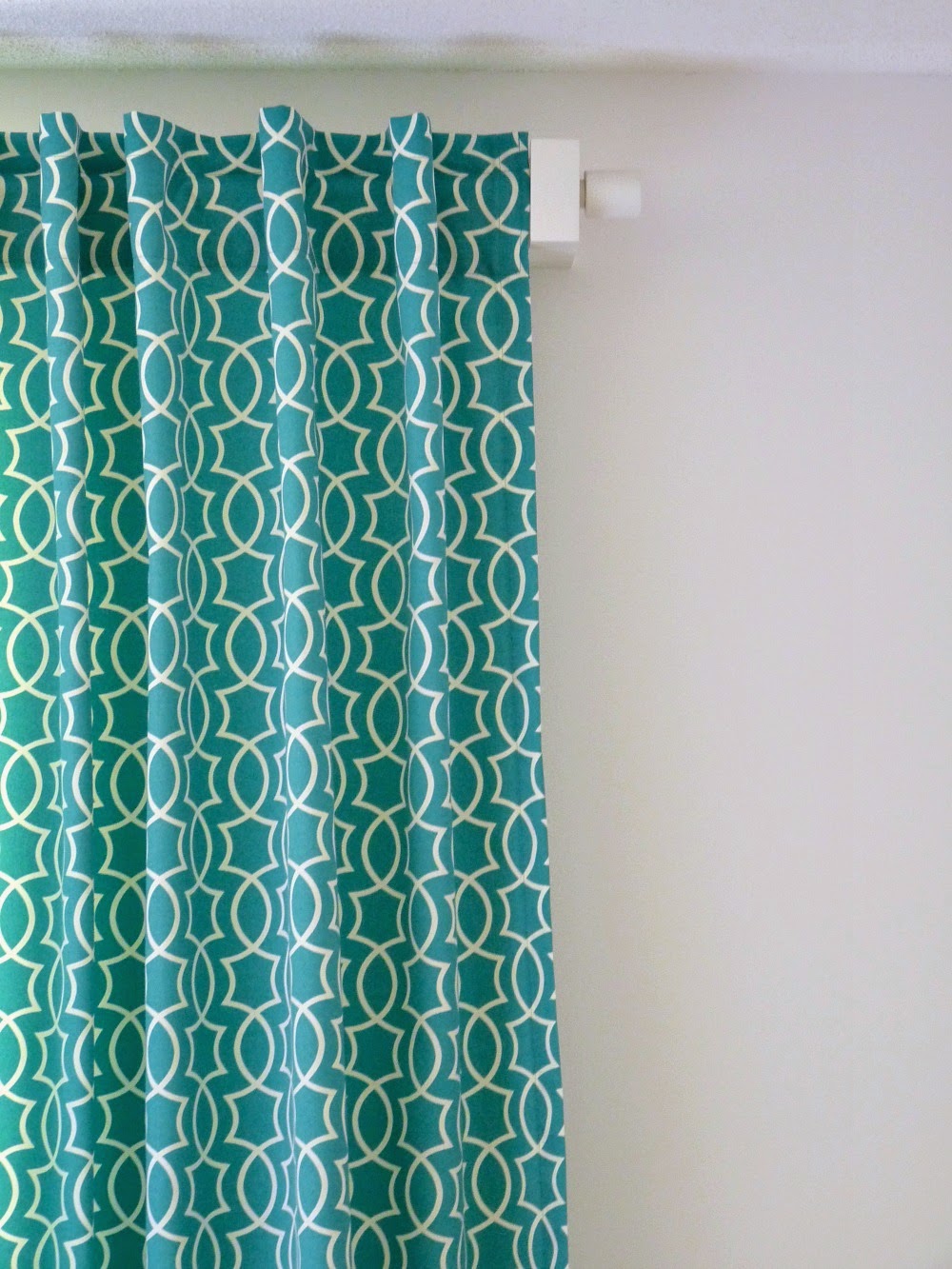 Finally installing light blocking window shades for the bedroom has been a game changer. The motion lights, set off my wildlife and the wind, used to shine through our curtains and wake me up at night. Now the room is totally dark and I sleep better. I shared my review for custom and store bought shades, outlining the difference in quality compared to price. Read the review here. It's easy to get shades cut to length at most big box retailers, and install them yourself in minutes!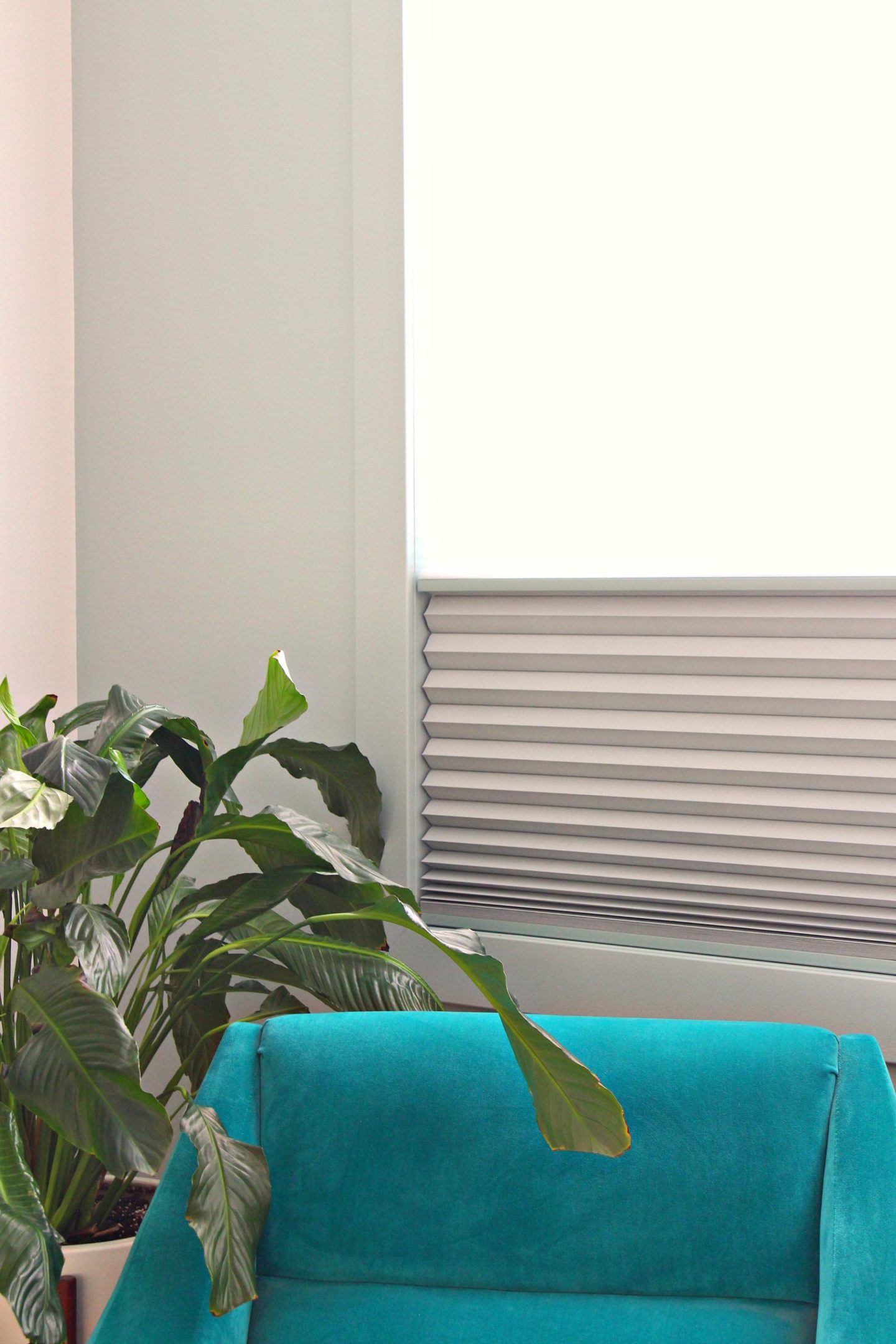 I've raved about these DIY nightstands a lot, because finally having a bedside table with drawers has made my life so much better! I used to find it so frustrating to have my nightstand littered with essentials (phone chargers, Kleenex box, skin cream) and now it's all tucked away in my drawer. Plus I love the look! Find the tutorial here.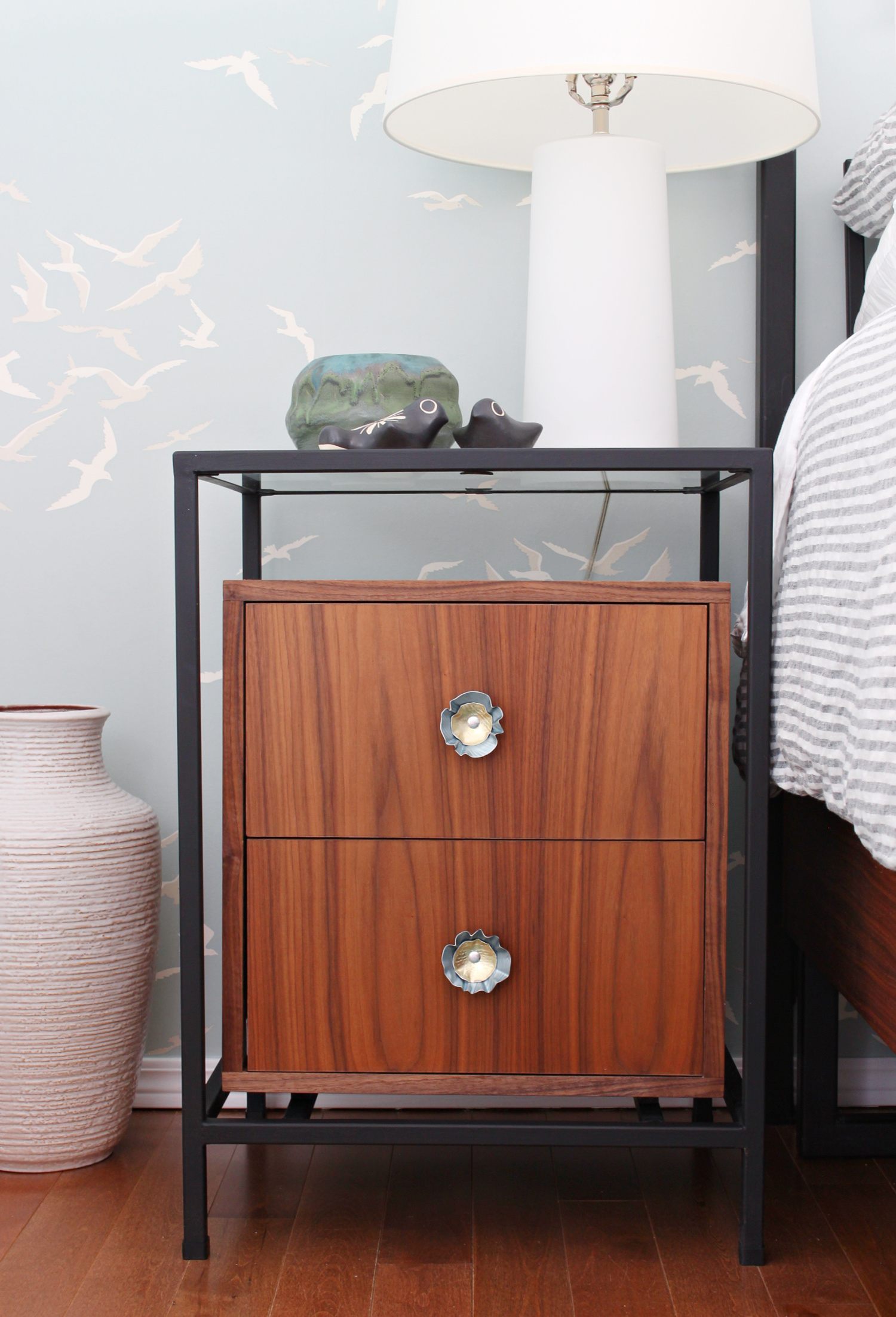 Make the bed a focal point by adding a chic wallpapered accent wall. Here's my opinion on the easiest way to wallpaper: paste the wall. Convenient for small spaces, where laying out and gluing/wetting/booking big unruly sheets of wallpaper isn't practical.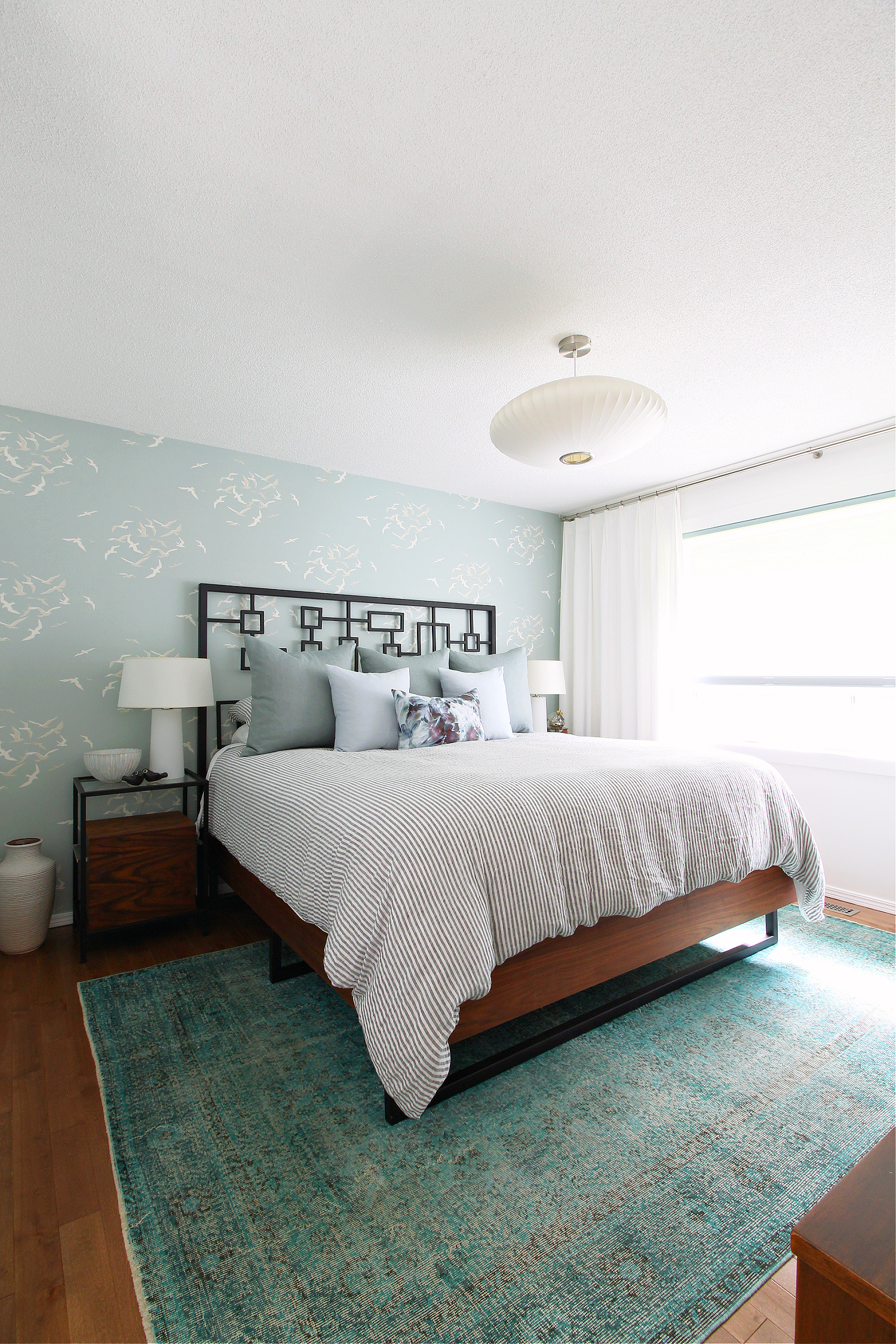 Find all of my wallpaper tips and tutorials here, or click on each project: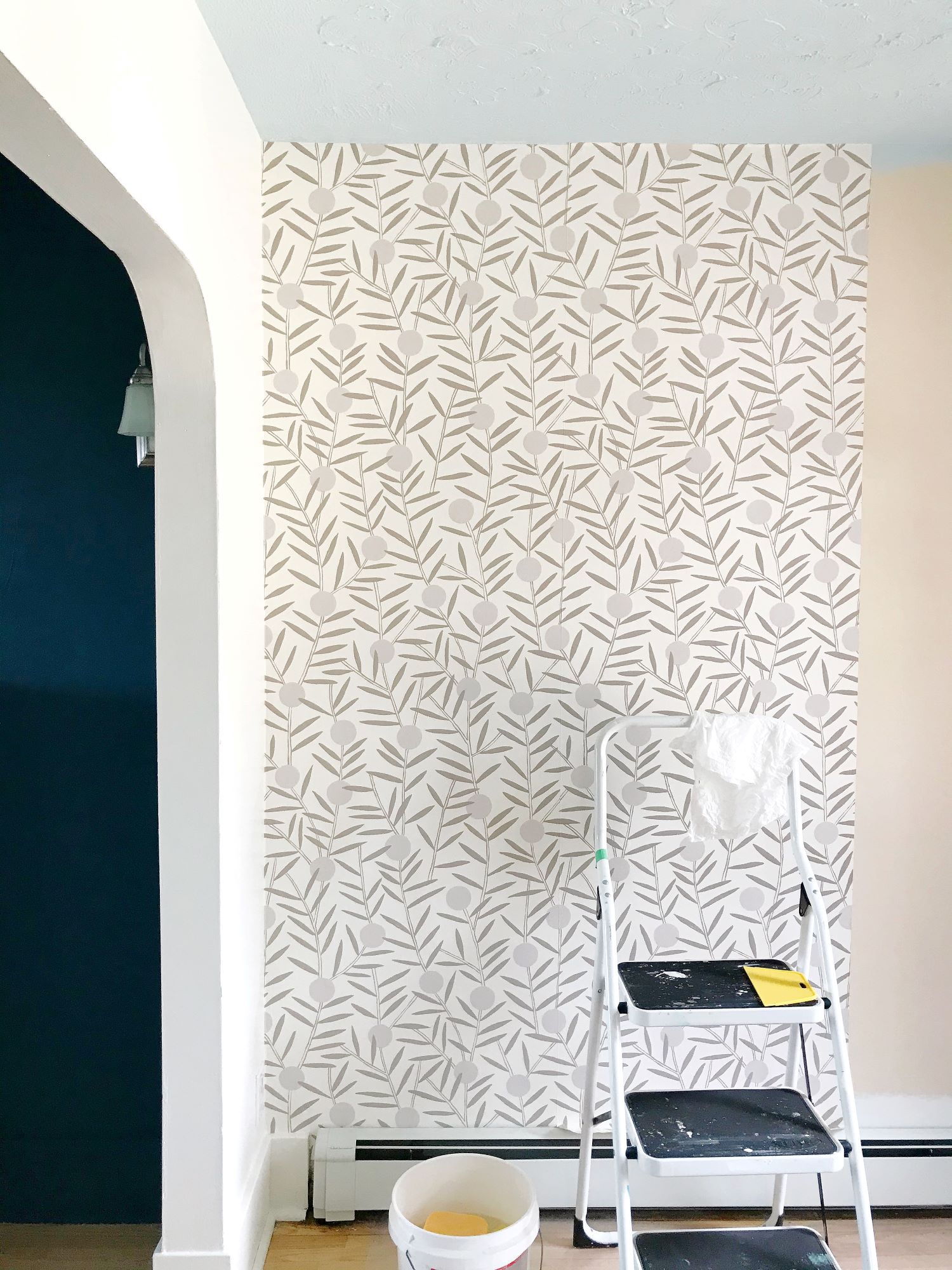 I wake up every day to two paintings Hubby's grandpa painted and they brighten my mood. Create your own soothing art for above a dresser with this DIY coastal art tutorial. Find the tutorial here. And catch my round up, of coastal art to DIY or BIY, right here. Or, if you're looking for a different vibe, find all of my DIY art tutorials here.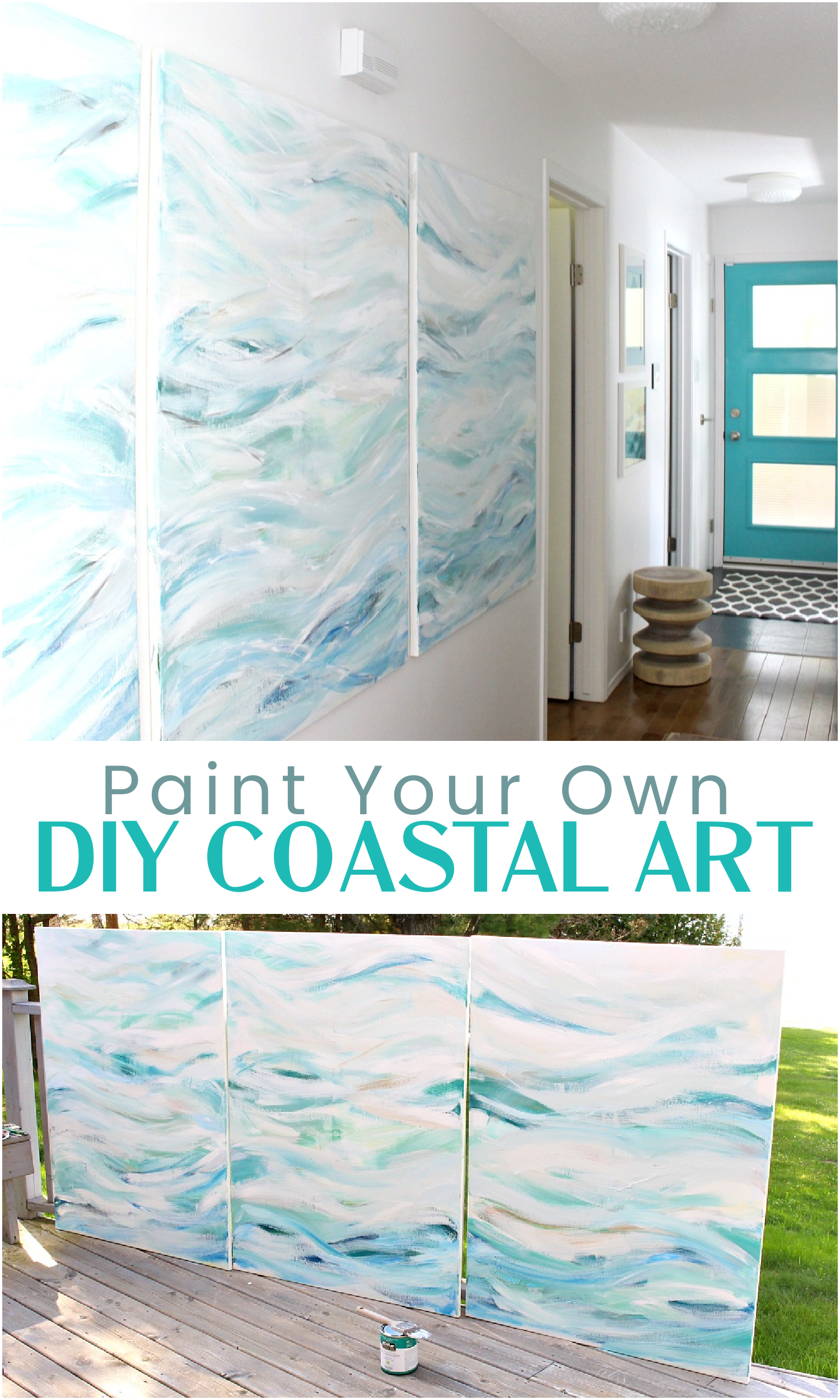 SEW CUSTOM THROW PILLOWS AND EURO SHAMS
Sewing custom throw pillows and shams is a great way to create a little softness and coziness, in an aesthetic that is all your own! I have lots of pillow sewing tutorials, find my faves below: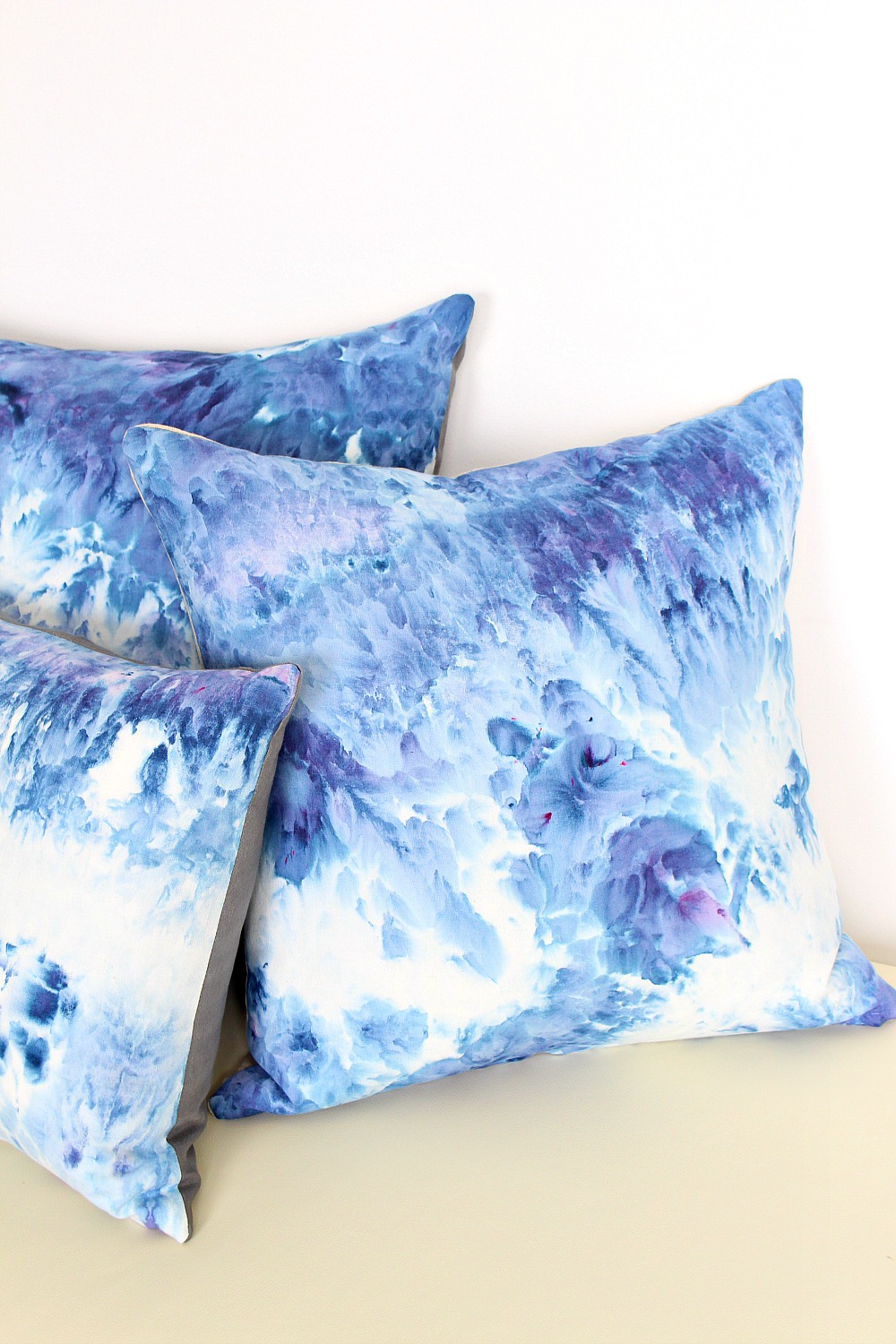 I hope these bedroom DIY ideas help you create the bedroom of your dreams!
P.S. Don't Forget to Pin These DIY Bedroom Ideas for Later!