While experimenting with alcohol ink on glass ornaments & alcohol ink inside glass ornaments, I stumbled across this stained glass effect!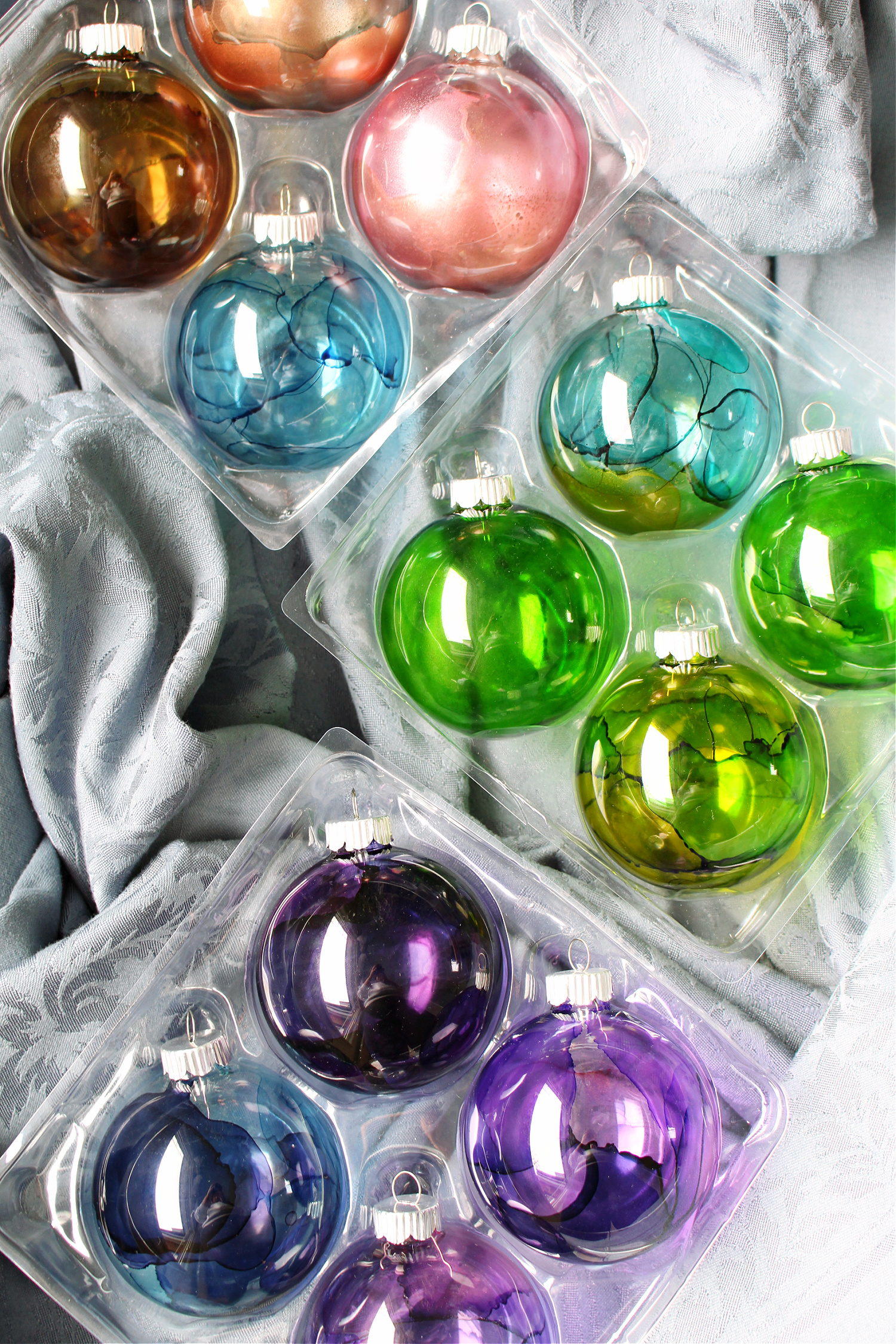 Well, technically I was making these with family and stole this technique from a family member, haha… I've made alcohol ink ornaments two ways: alcohol ink on glass applied to the exterior (and then sealed) or alcohol ink applied inside a clear glass ornament – but my technique with alcohol inks applied inside clear glass ornaments was to keep swirling inks, drying them in layers, to create an intricate, marbled, mini abstract. I liked a very densely applied, luminescent alcohol ink ornament: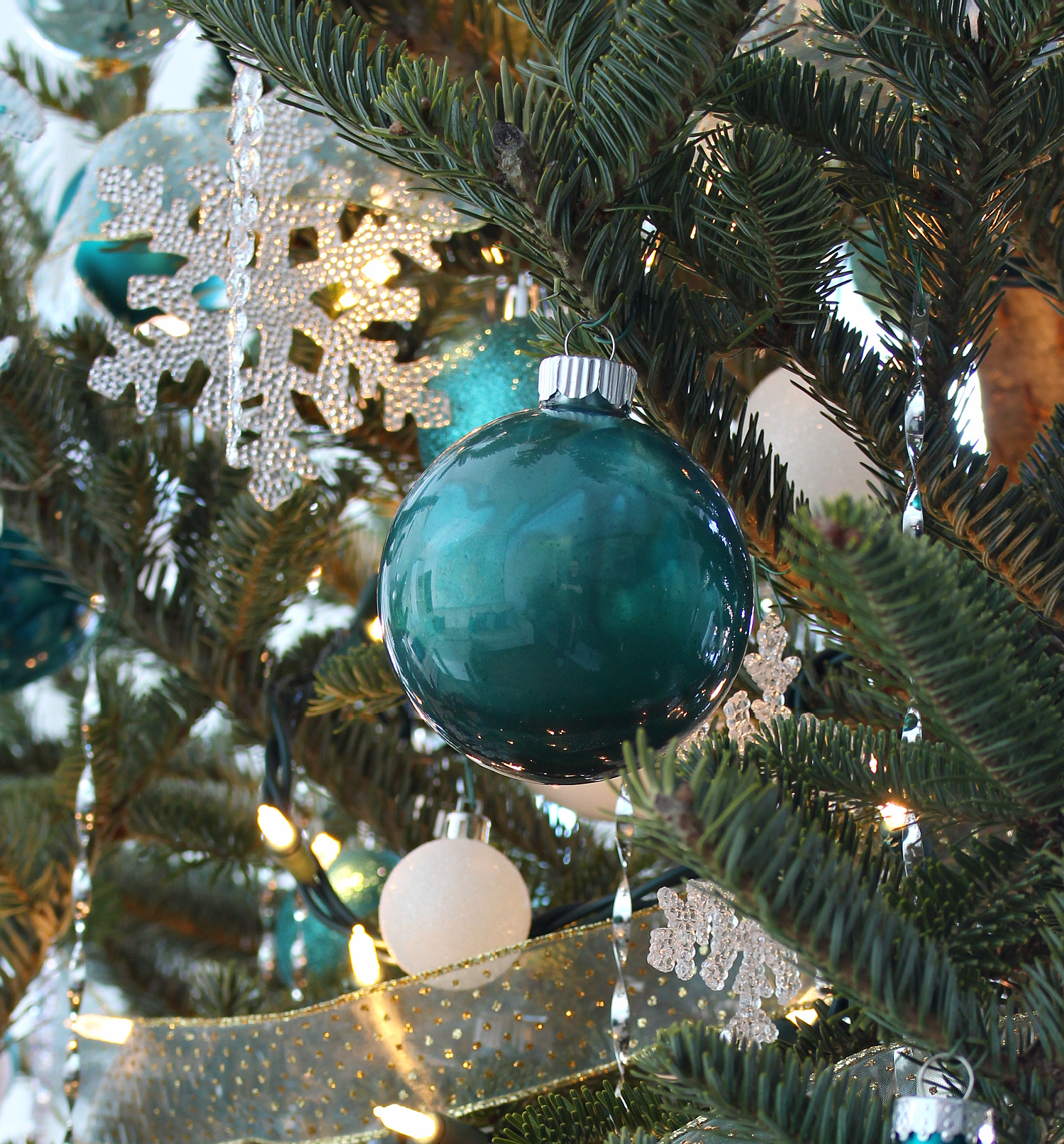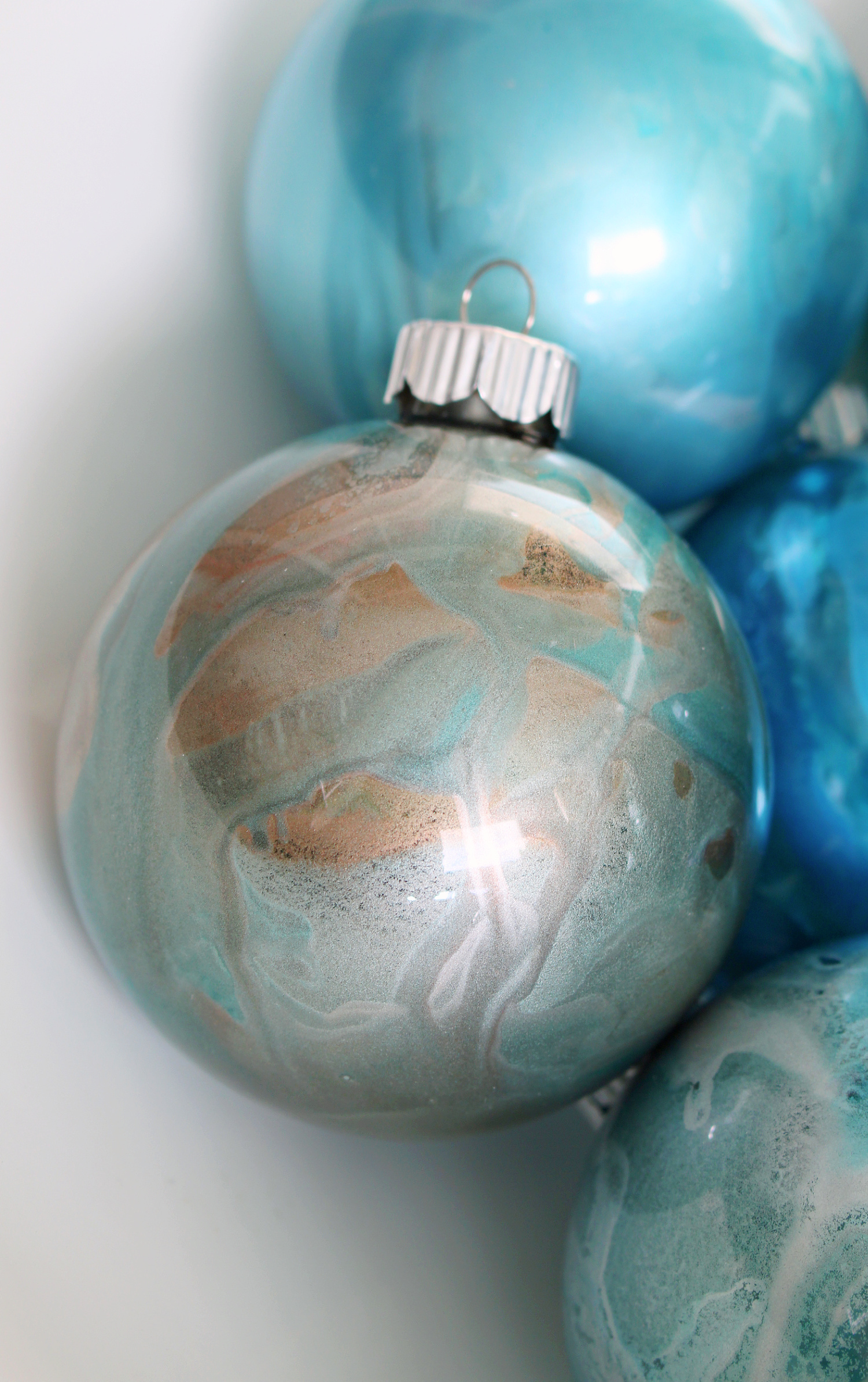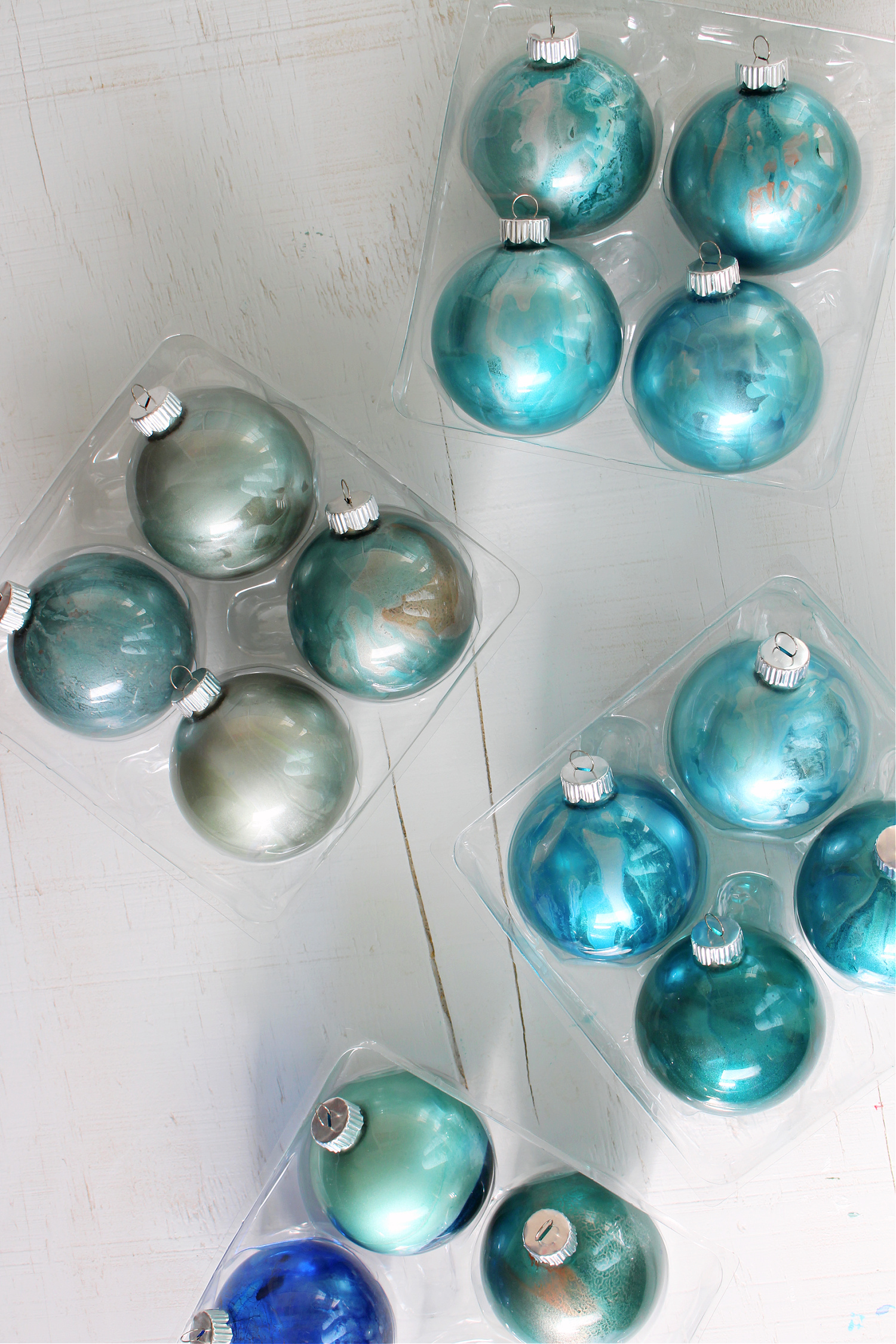 I brought my supplies for a family craft night and taught my technique for making alcohol ink ornaments and things were going swimmingly – but the fam quickly went rogue. Luckily, the technique they discovered is SO MUCH FASTER and creates a pretty stained glass effect. Basically, the ink is applied much more thinly and dried very quickly to create sheer areas of ink. Let me show you how "we" did it!
Supplies: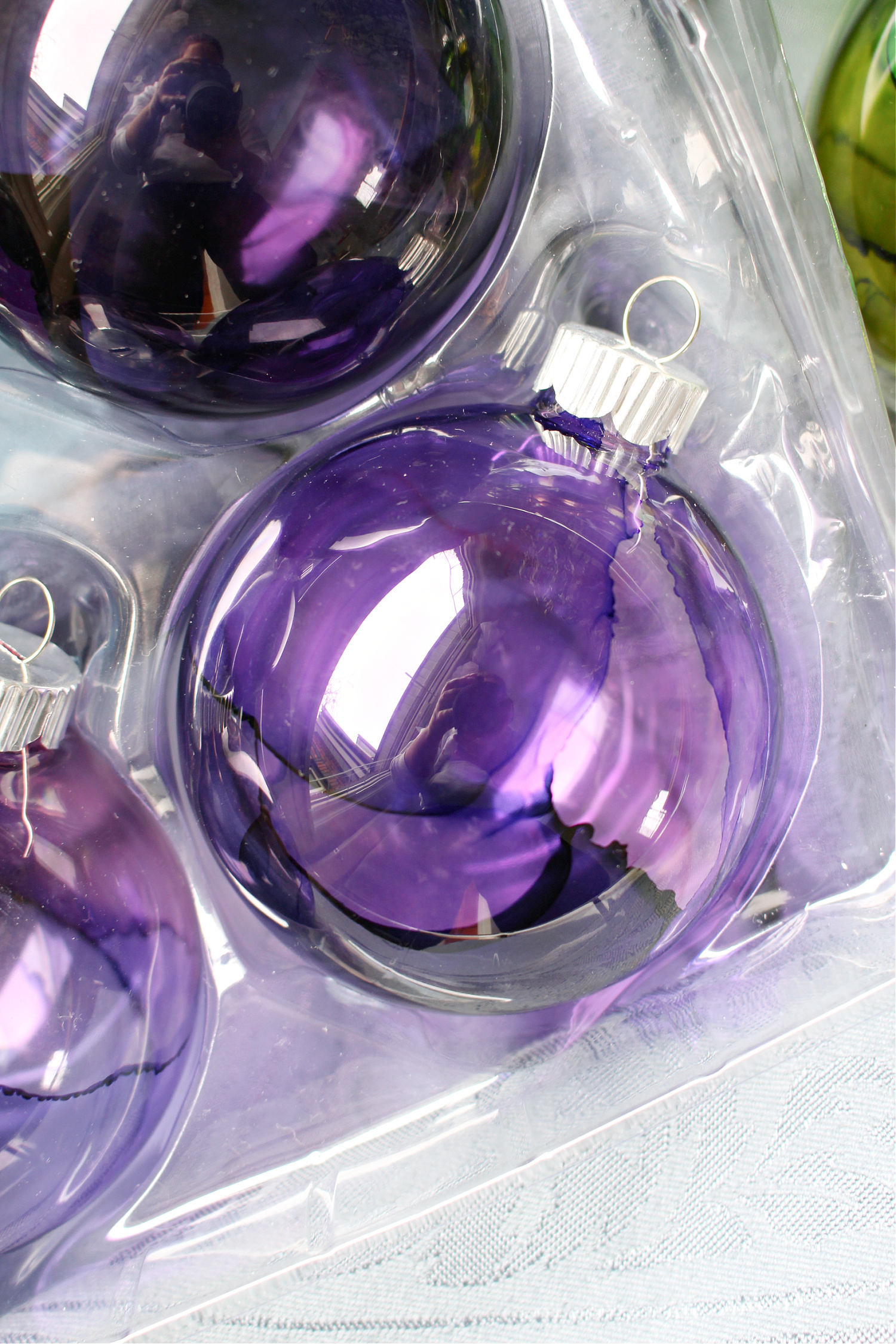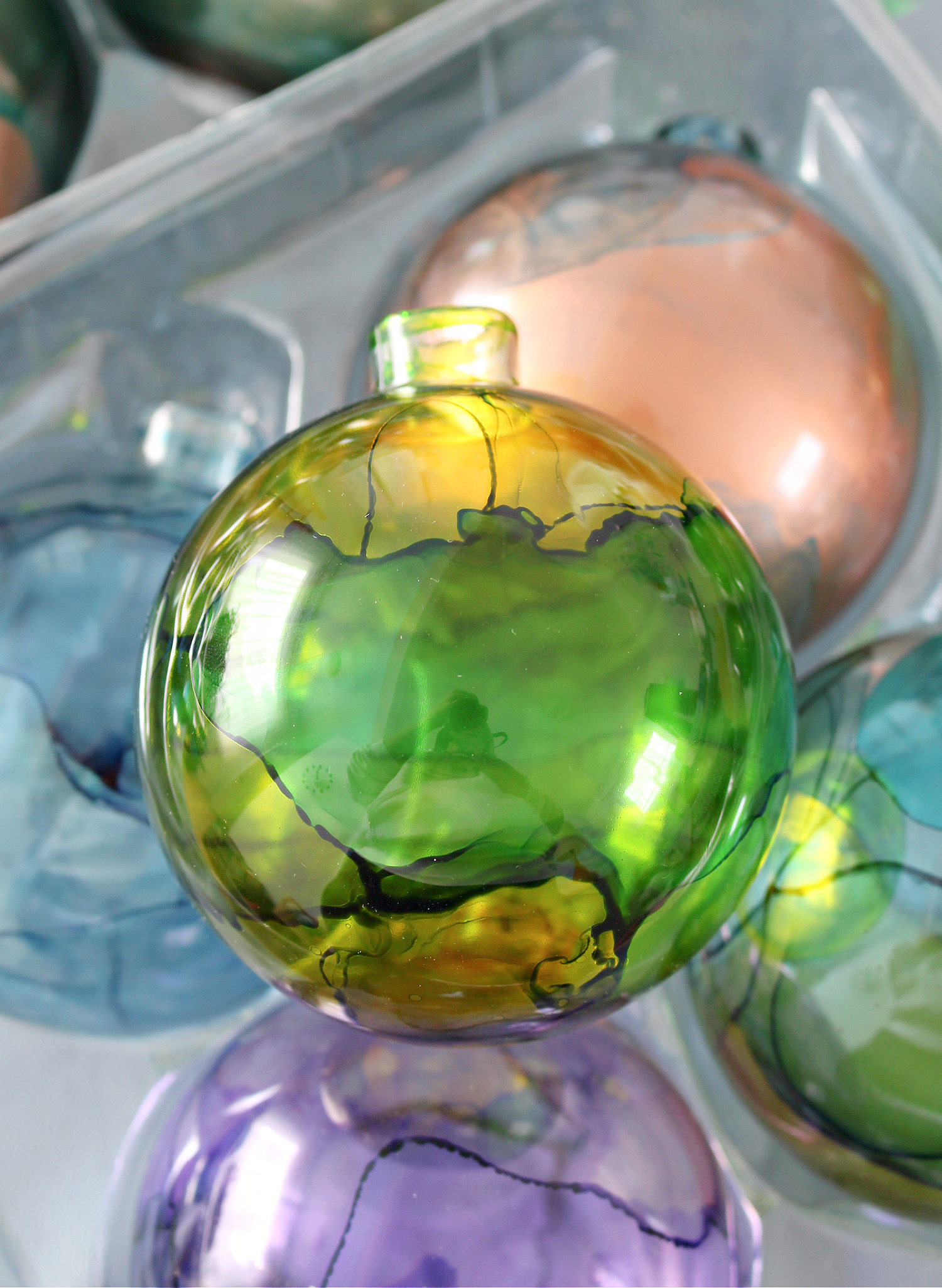 How to Make Alcohol Ink on Glass Ornaments:
Carefully remove ornament cap
Pour only a drop or two of alcohol ink and blending solution into a clear glass ornament
Swirl the ink around in one area and dry it with a hair dryer
Keep swirling and drying the ink until it's dried completely
Pour in another drop of ink and blending solution – careful not to pour into the dried ink area
Repeat the process until the new section has dried as well
Repeat the process with a solid drop or two of ink (no blending solution) for more saturated areas
Make sure to dry each section thoroughly with the hair dryer
Set aside to dry overnight before replacing ornament cap
Note: I used one or two alcohol ink colors at a time for these ornaments – I find this method looks really pretty with two similar colors (like a light purple and dark purple) or two complimentary colors. So I recommend starting with one or two and then experimenting from there. Here are some step by step photos to illustrate the process for making these sheer alcohol ink ornaments: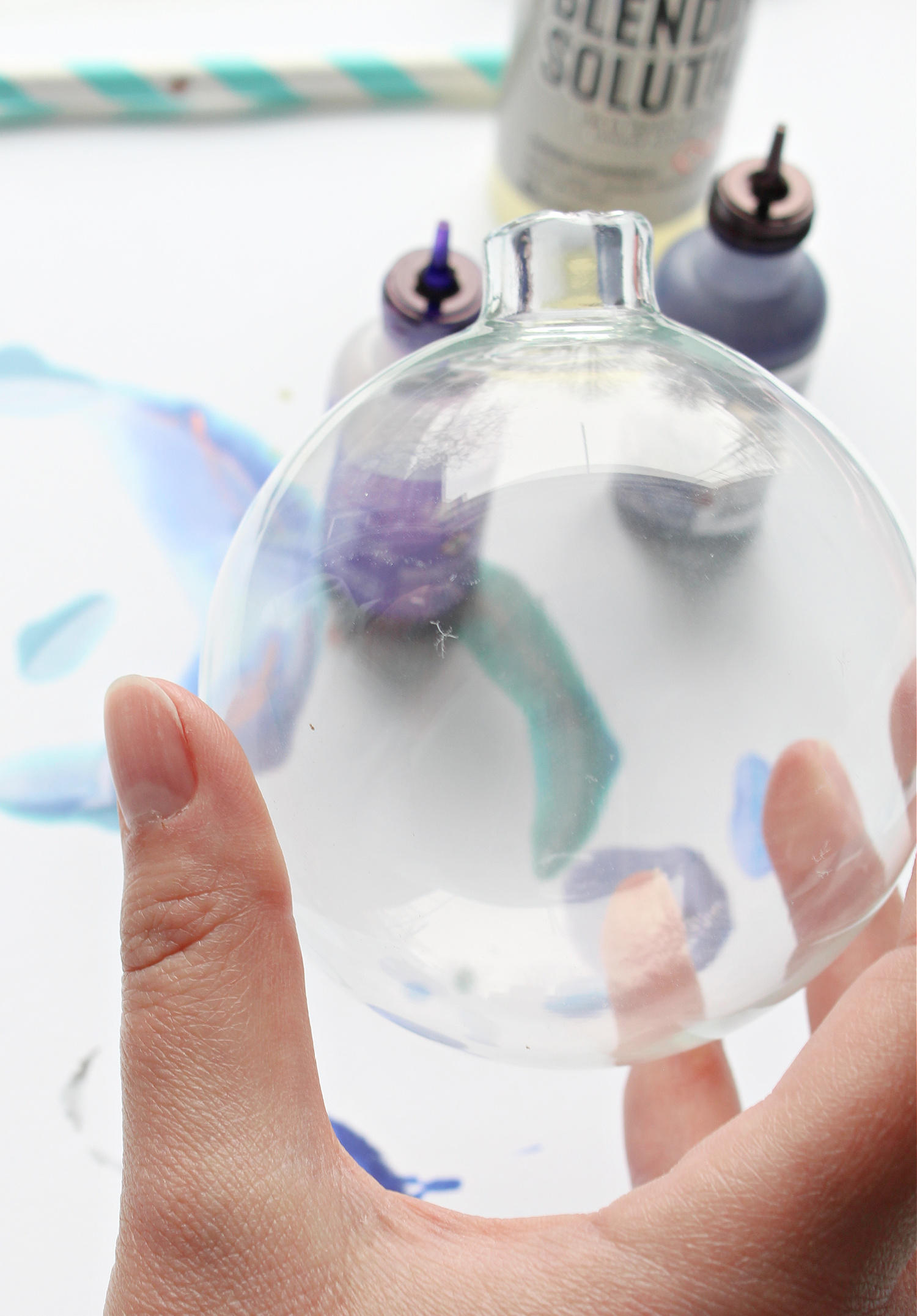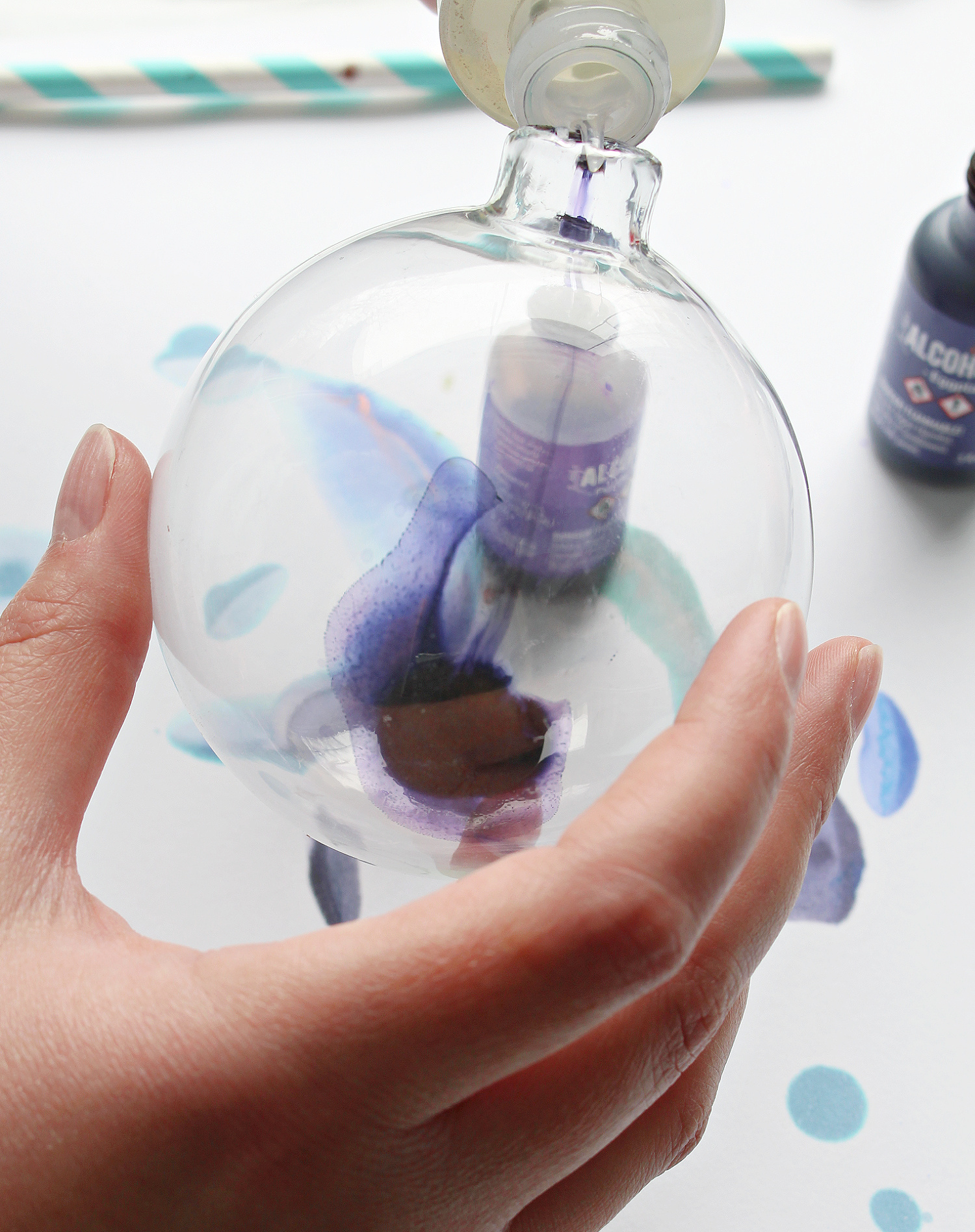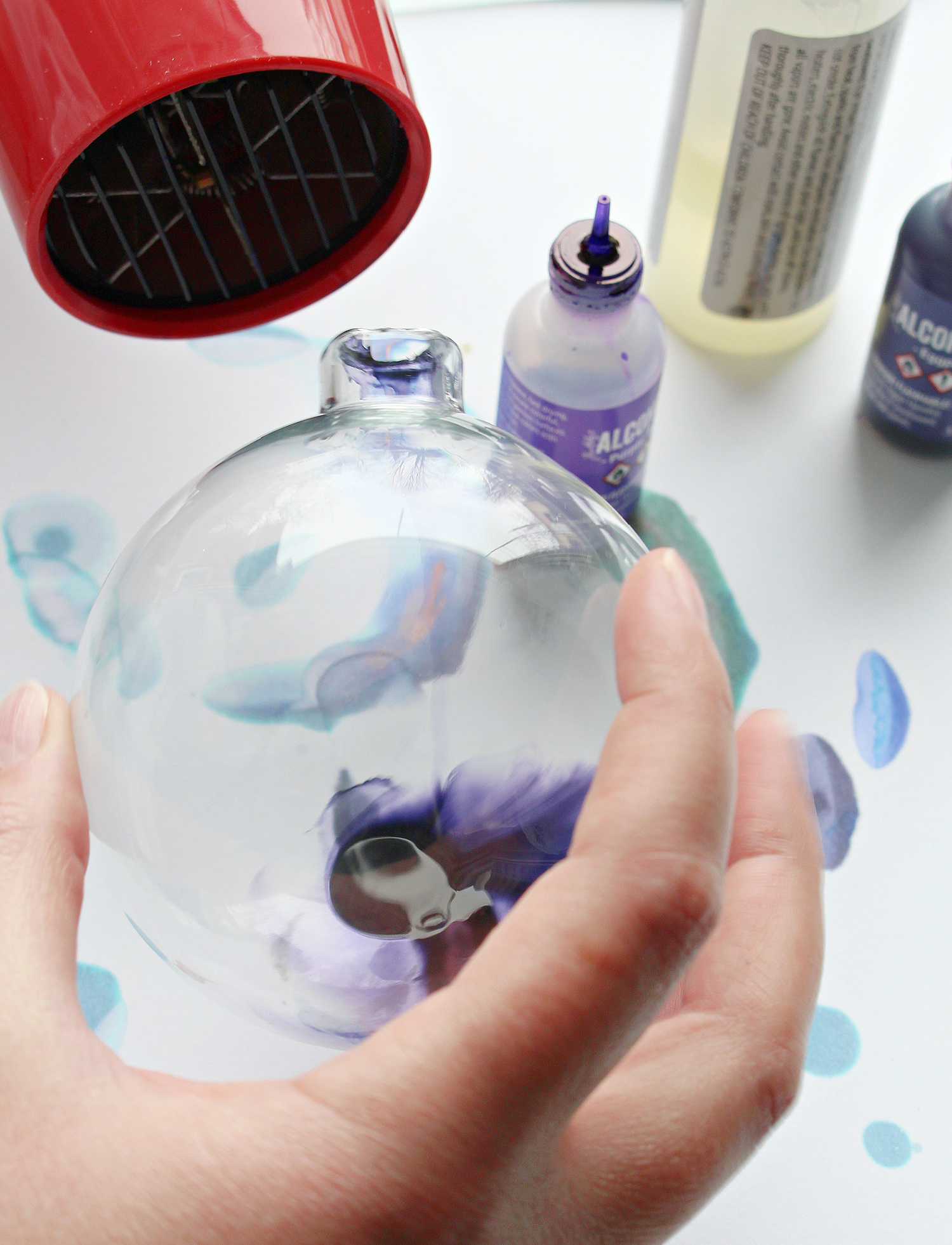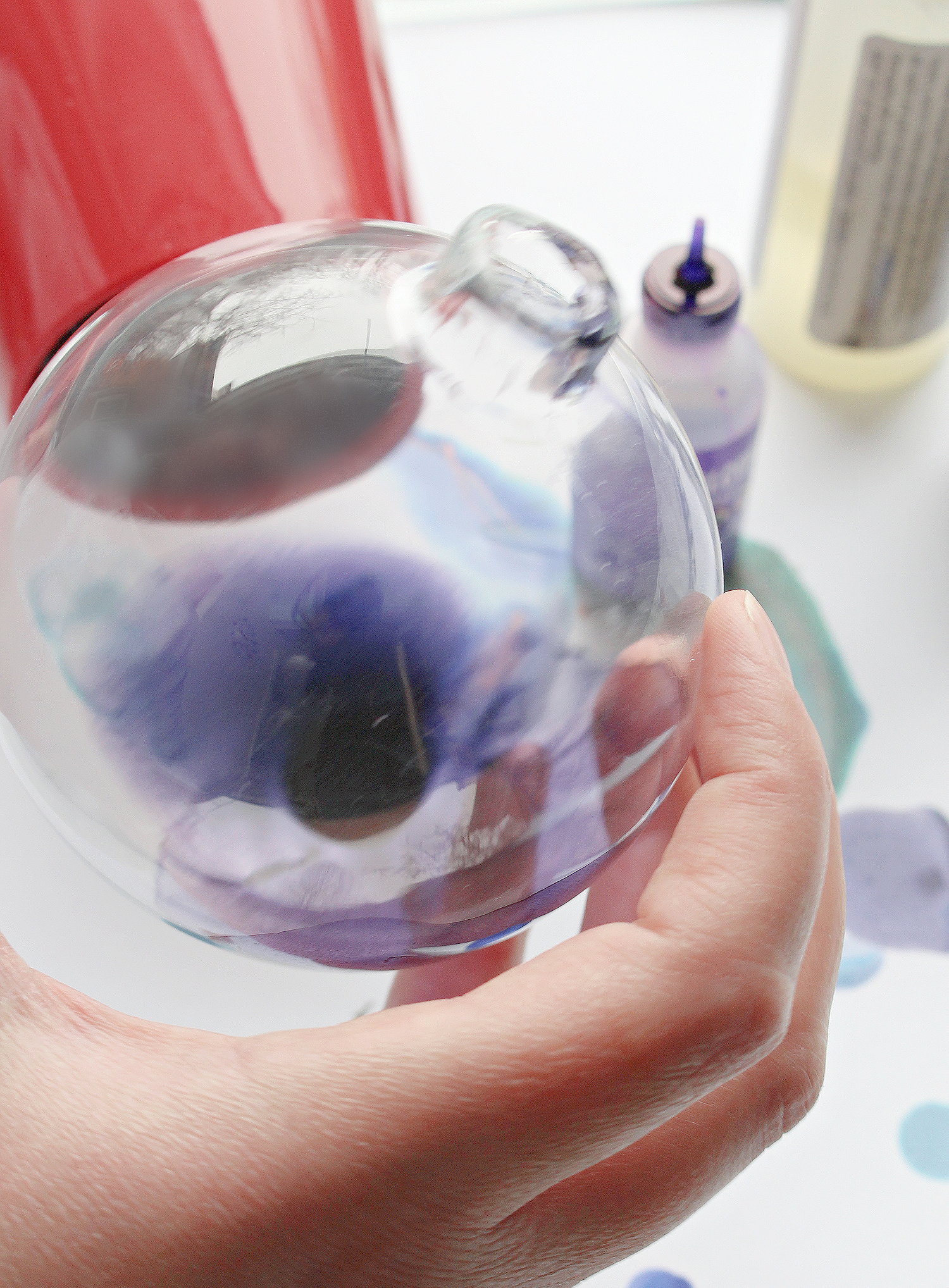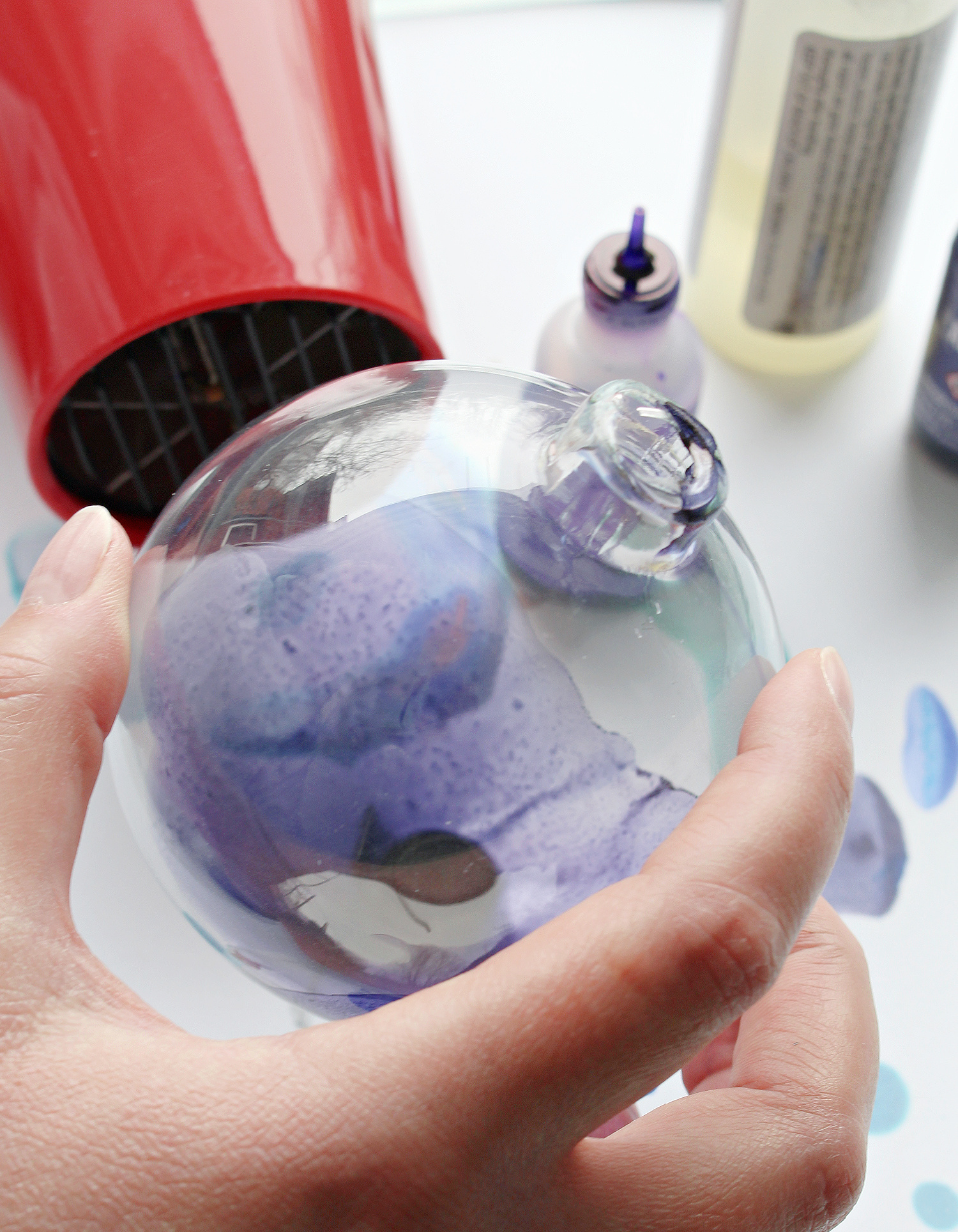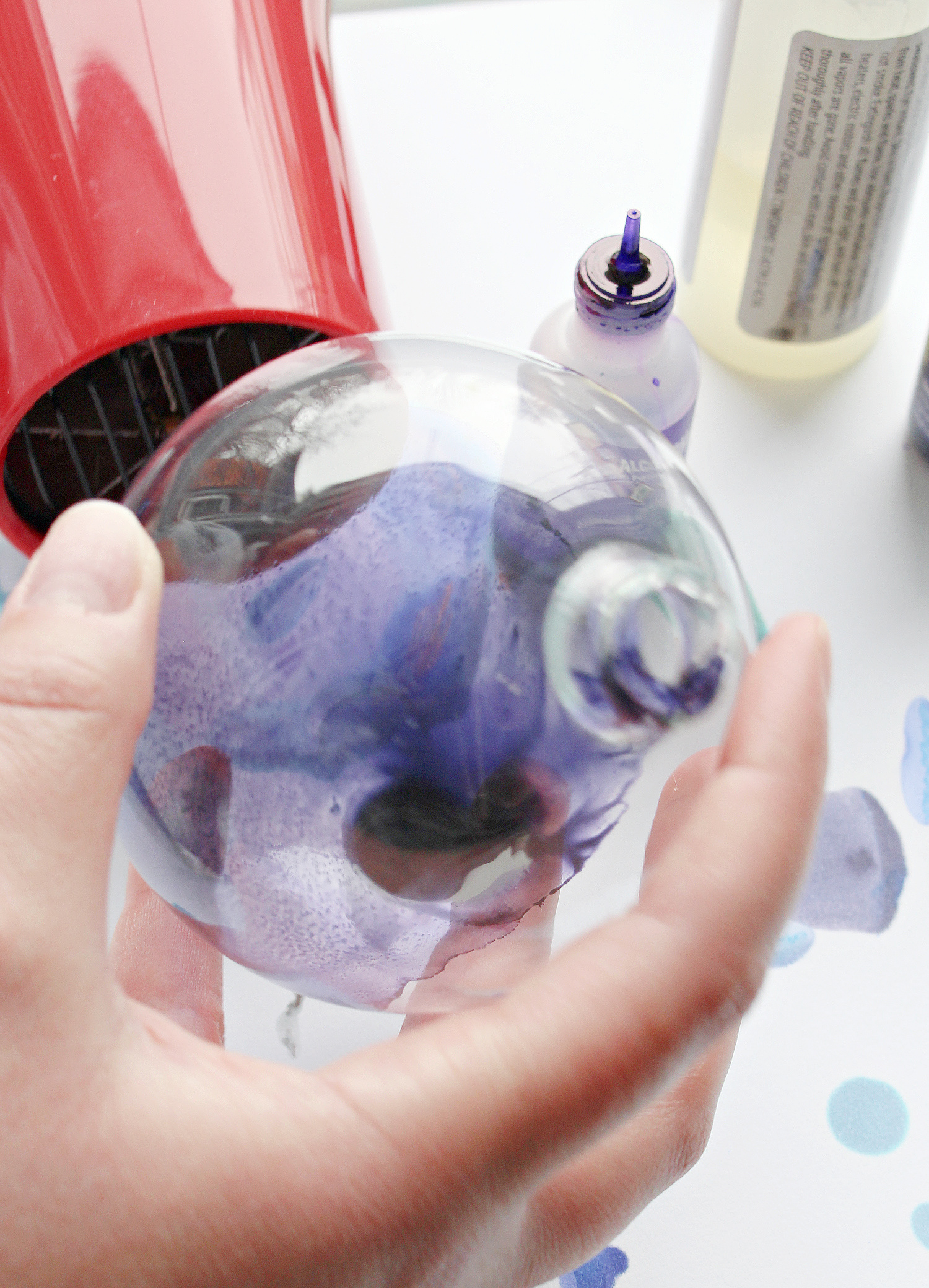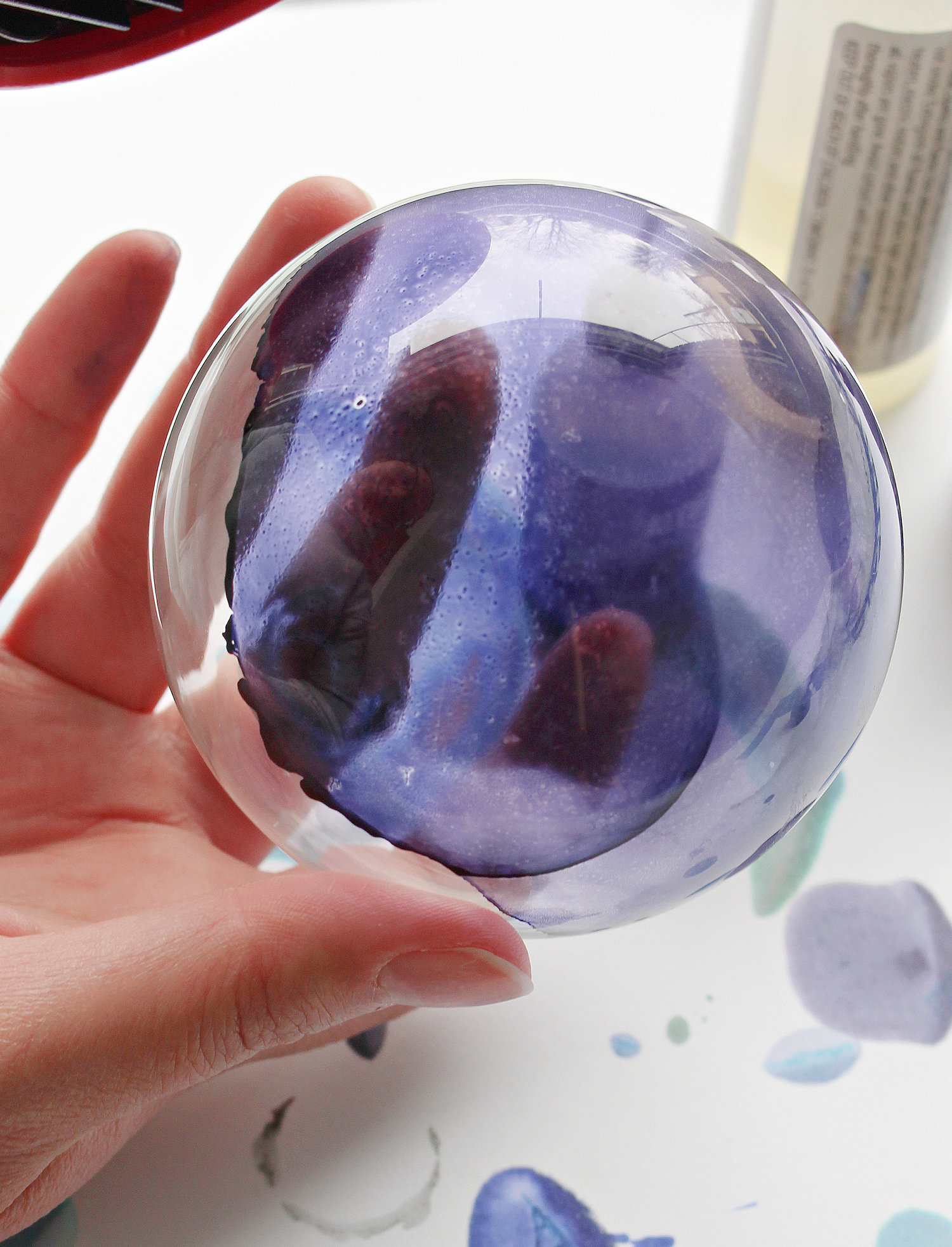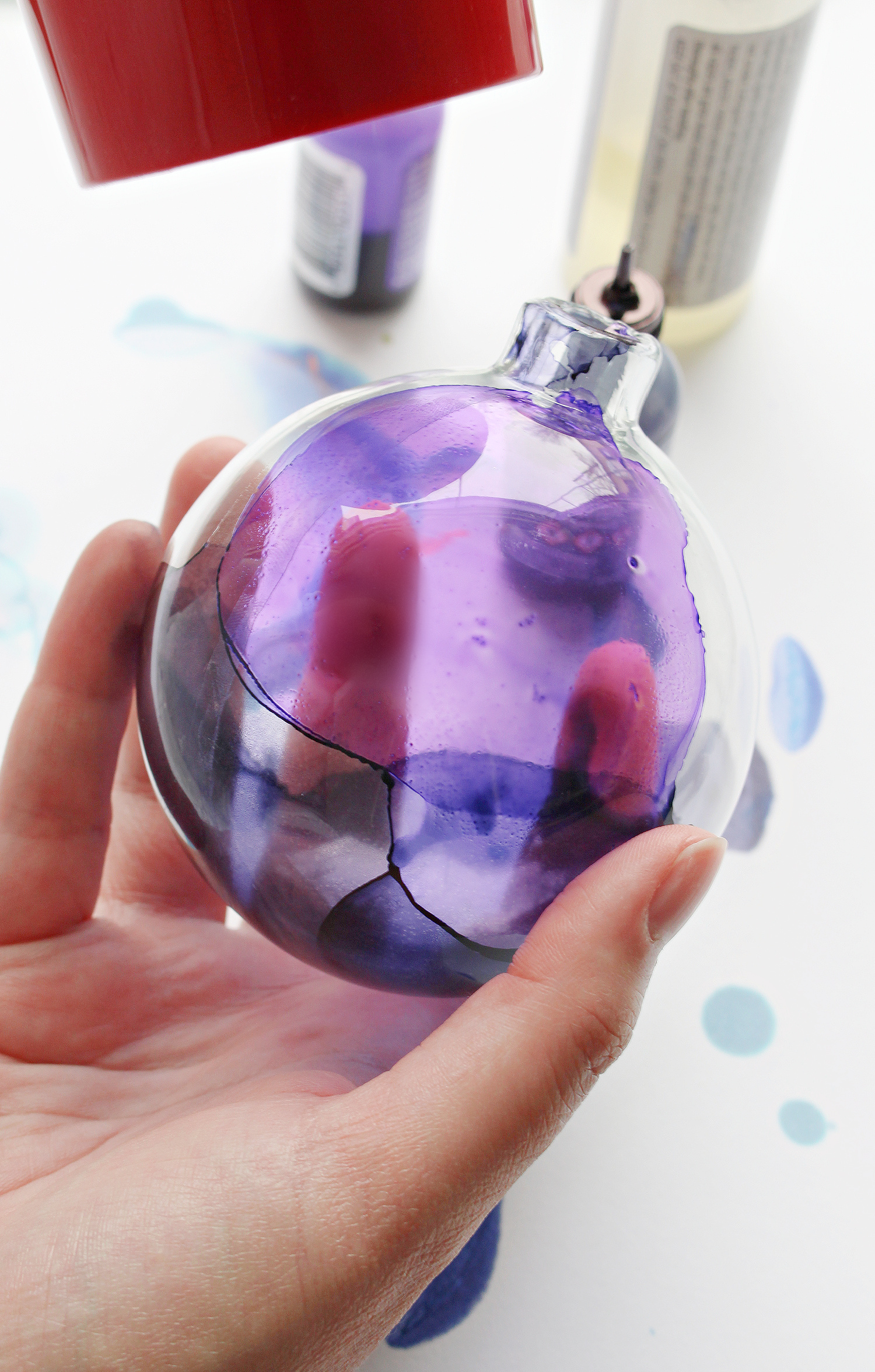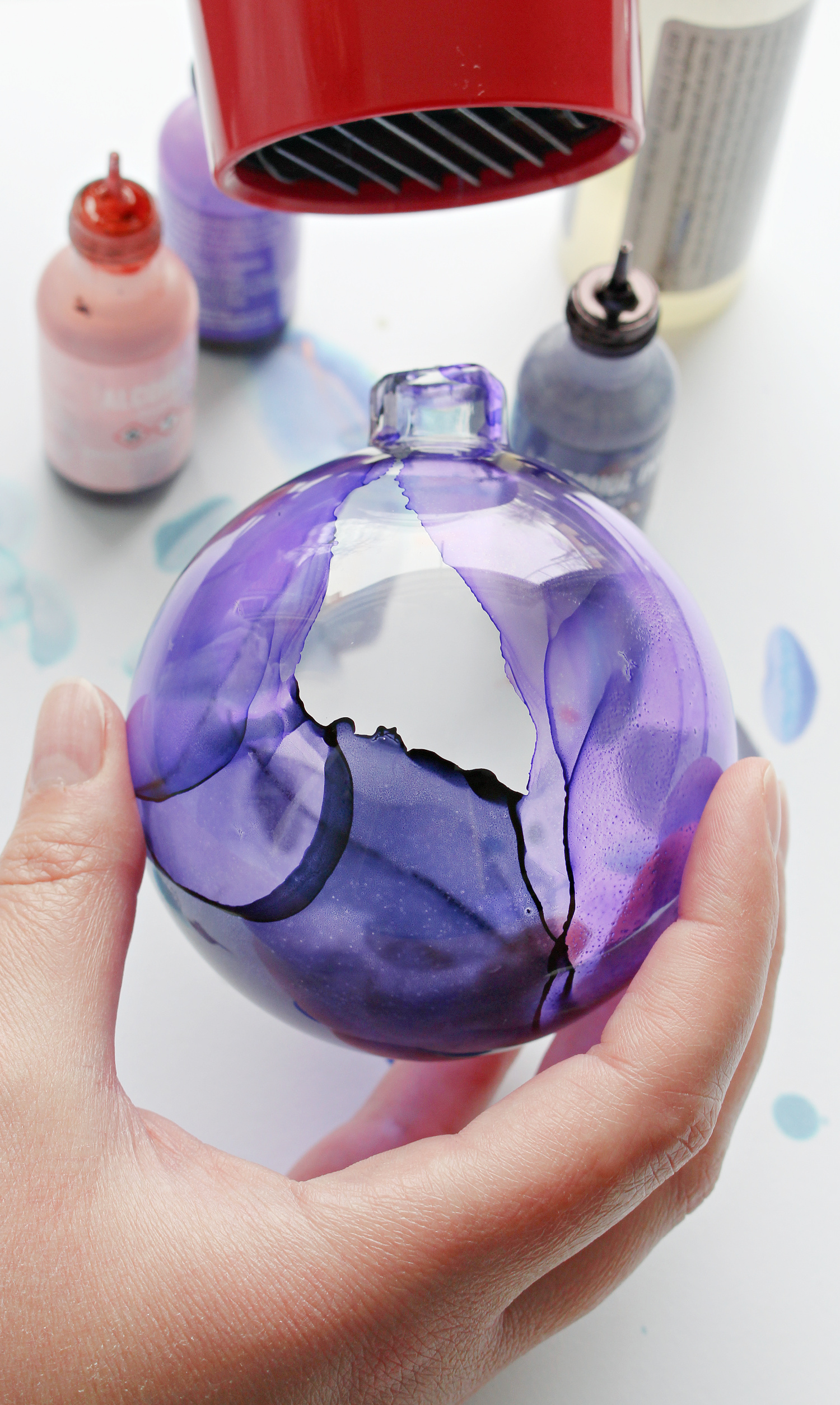 The Finished Alcohol Ink Glass Ornaments
Here's the finished result! It's much more sheer and ethereal than my other DIY alcohol ink ornaments – I can't wait to see these on my Mom's Midsummer Night's Dream Christmas tree theme! I think they will glow really beautifully under the tree lights.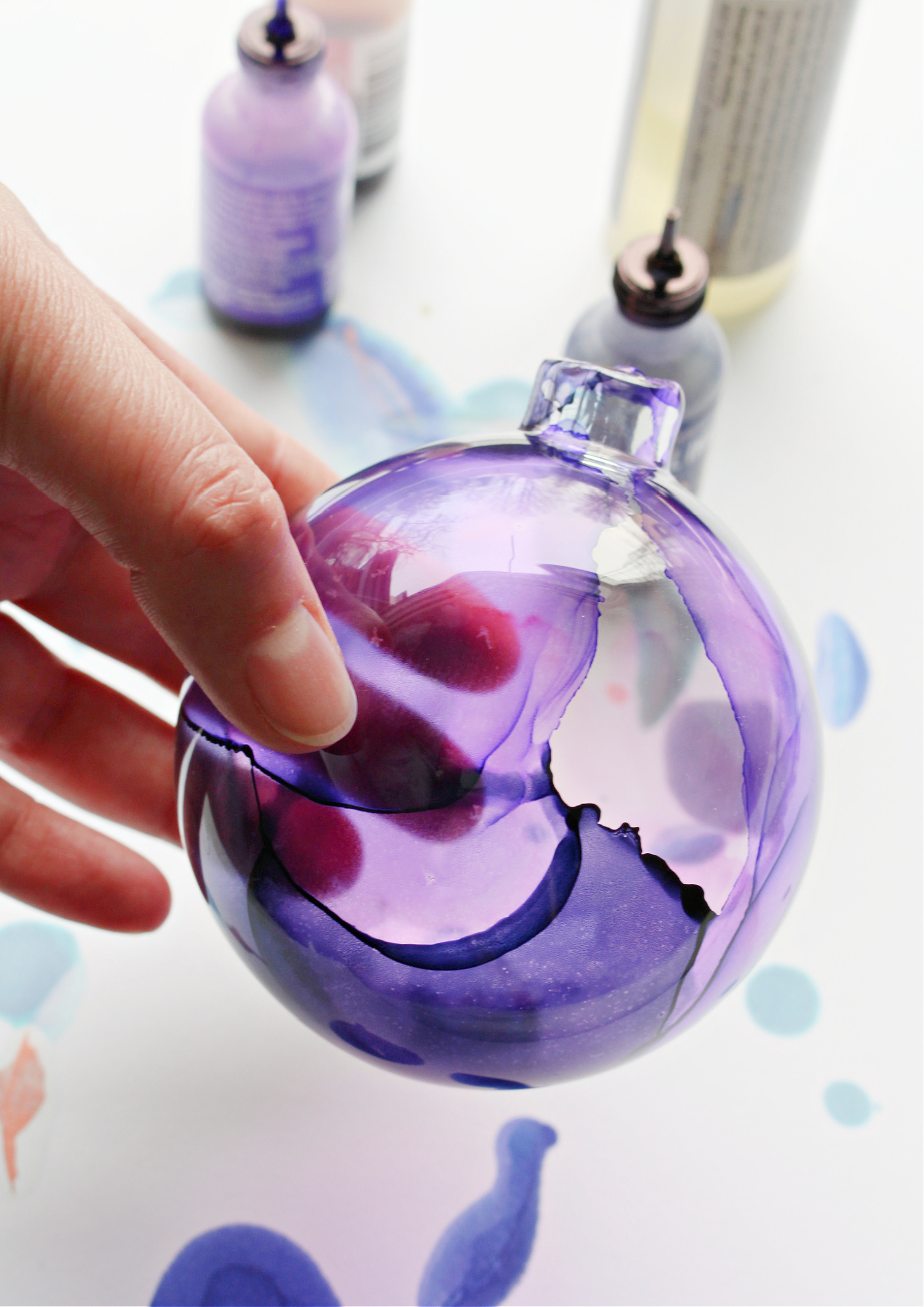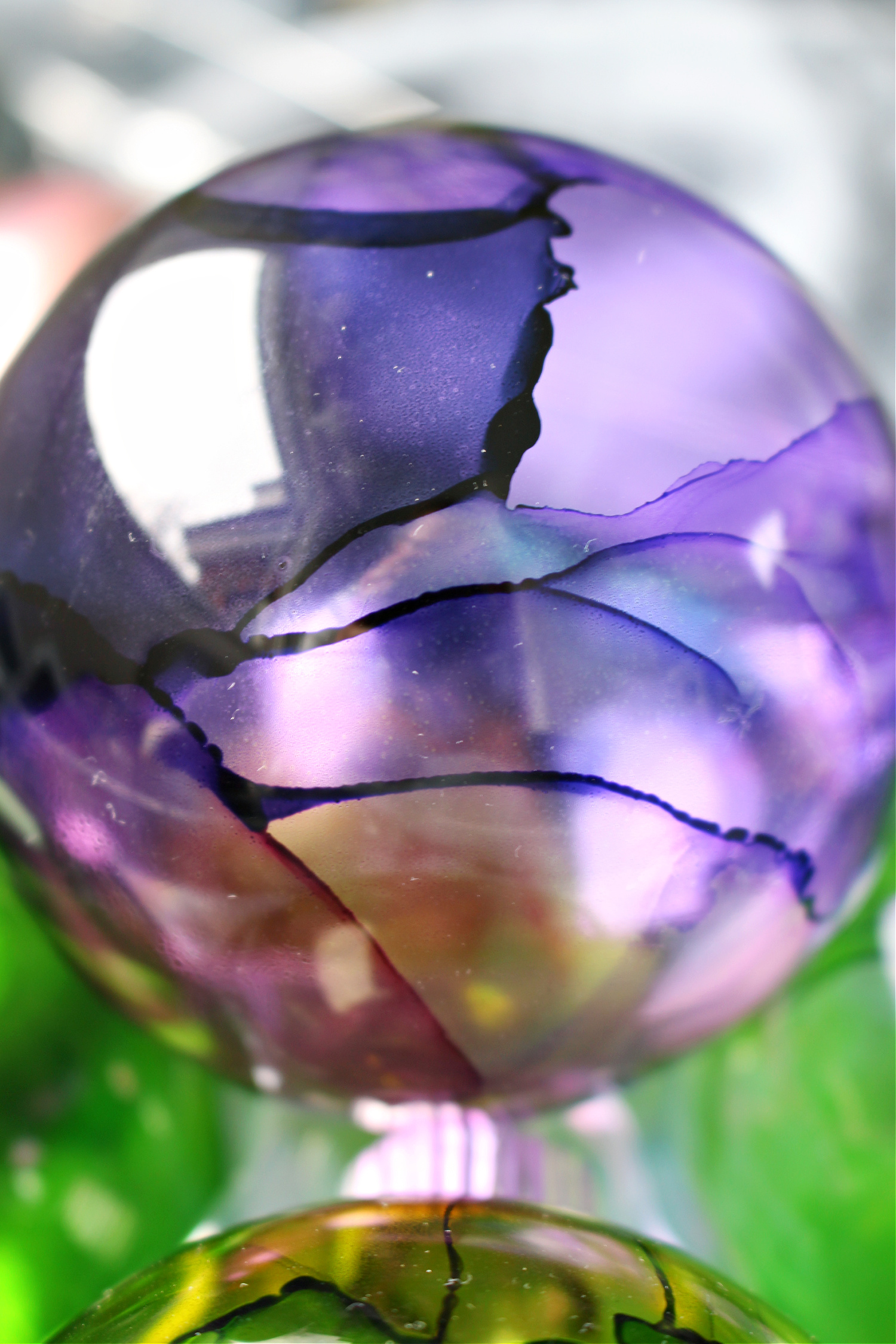 Here's a look at the other "stained glass" alcohol ink ornaments we made, in more jewel toned colors:
I tried this technique with the metallic copper alcohol ink, which doesn't get as sheer as the other colors but still looks really pretty: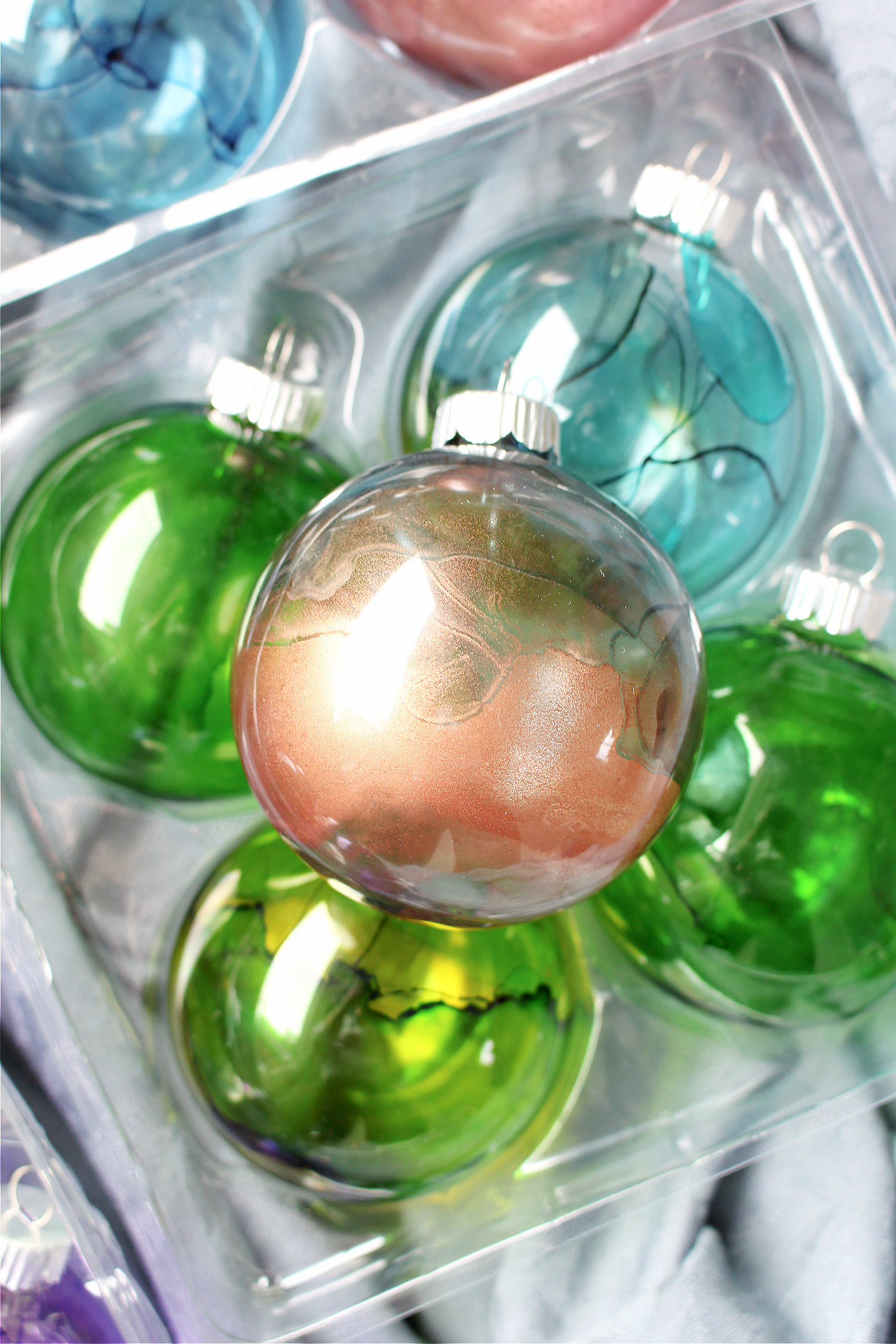 I love crafting with alcohol inks because alcohol ink crafts always turn out beautifully and watching the inks swirl is so satisfying. I've shared quite a few alcohol ink craft tutorials, but here are some fabulous ones you can give as handmade gifts.
More Alcohol Ink Craft Gift Ideas:
P.S. Don't Forget to Pin for Later!