Want to learn how to make these adorable, DIY needle felted Easter eggs? They're really easy – and fun – to make!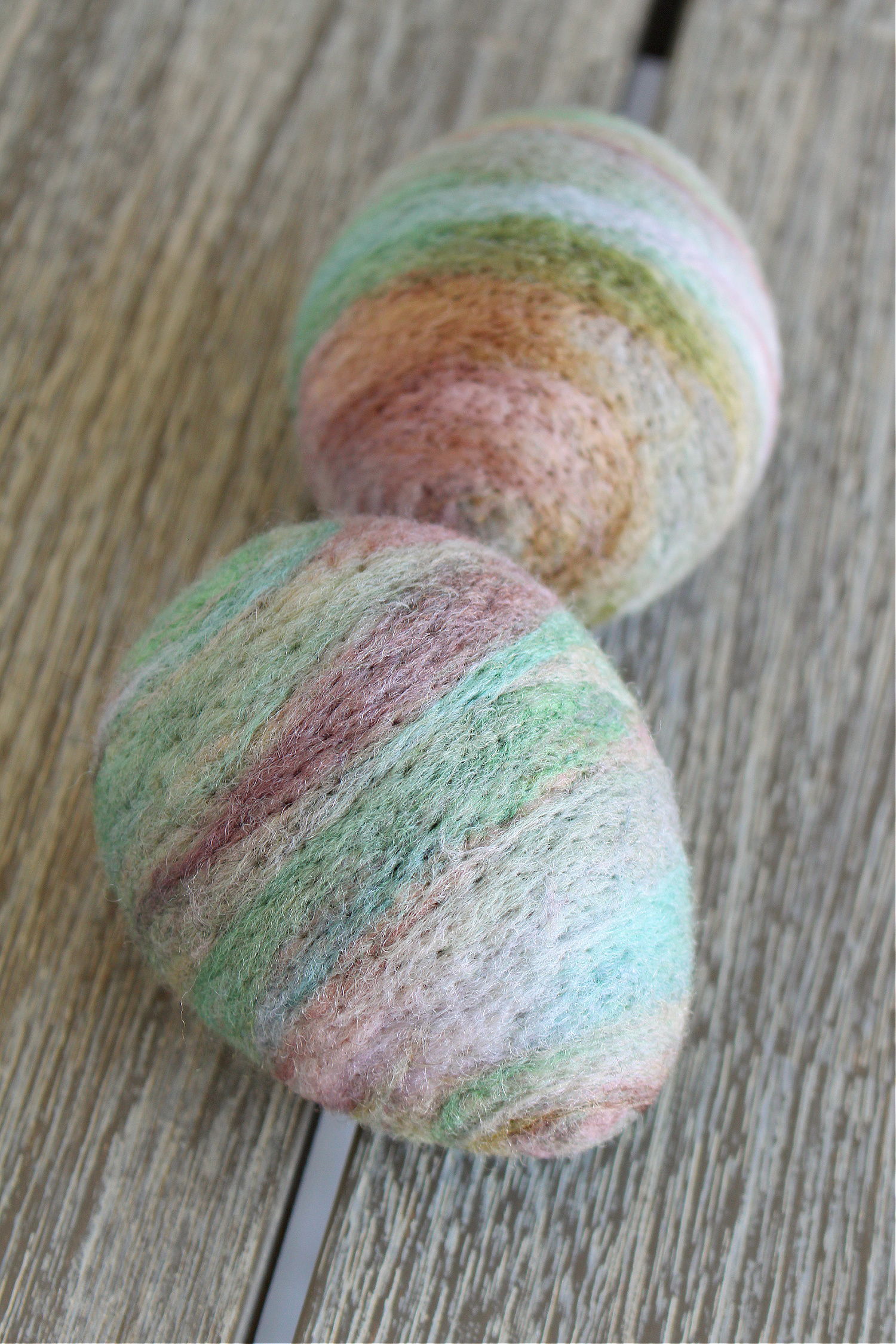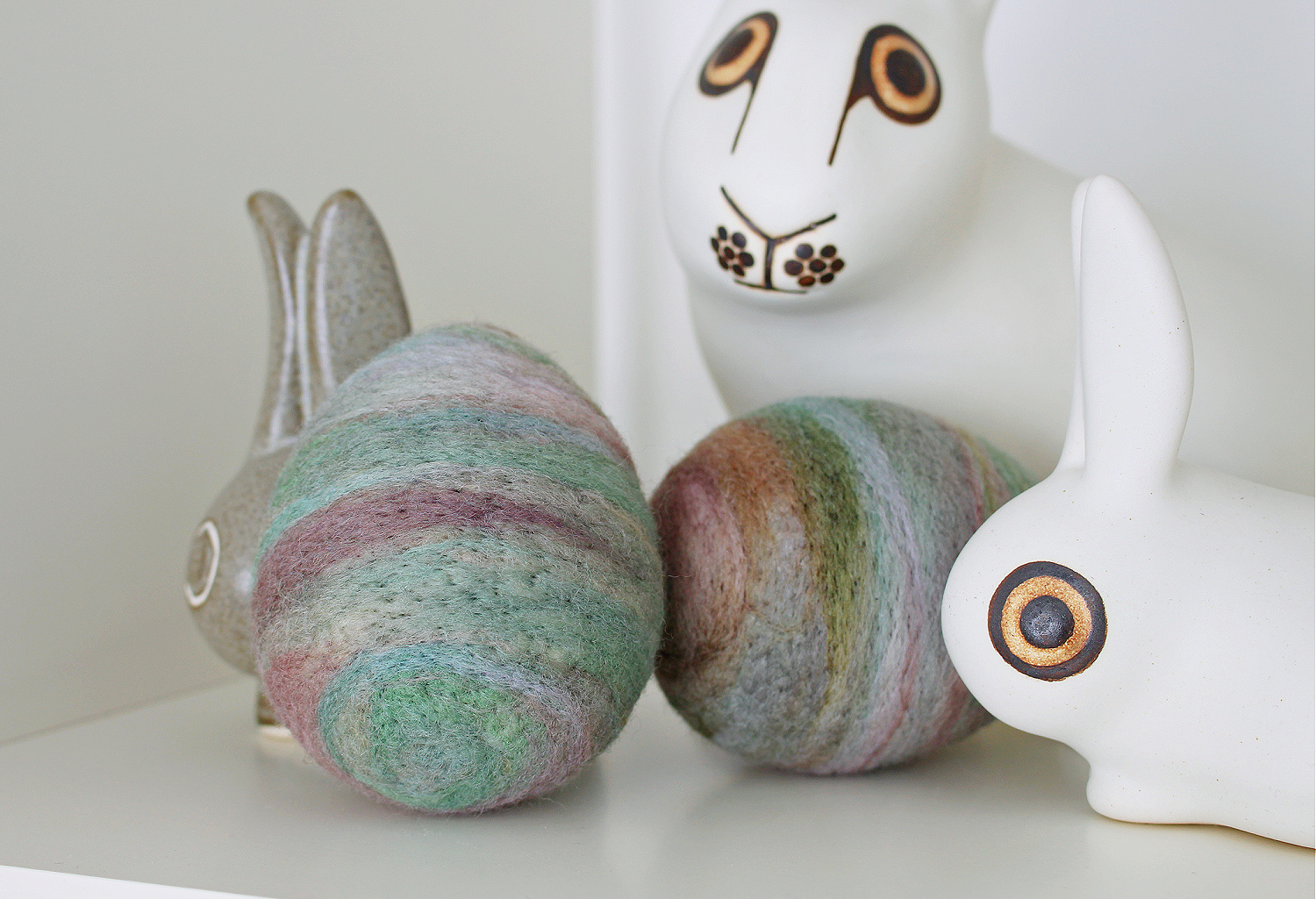 I made this pair of felted Easter eggs by felting onto Styrofoam eggs. I considered felting a solid egg shape, basically forming wool roving into a solid shape – like I did with my DIY felted wool billy buttons – but I didn't want to use a lot of wool. My roving stash is getting depleted… so I thrifted some Styrofoam eggs and they made a great base for needle felting. As an added bonus, using Styrofoam eggs also make this project beginner friendly because you only need to needle felt on a design – not struggle with felting the actual shape. So if you're new to working with wool roving, or have a small amount leftover from a project, you'll love this easy needle felted eggs tutorial!

What is Needle Felting?
If you're new to this craft, needle felting is easy to get into – and deeply satisfying. The needles used for needle felting have little barbs at the end, and when you pierce wool roving (cords of carded wool) with it, it tangles the threads. It works on a textured surface like Styrofoam, but even better on wool. When you needle felt roving onto a wool surface, you pierce it thousands of times until the surface material fuses and entangles with the fibres below. You can also needle felt wool roving into three dimensional shapes, using the needle to entangles the fibers with themselves and shape the wool into an animal or flowers, etc. Needle felting is beginner friendly, but the techniques can become quite advanced, so there is a lot of opportunity to learn more and attempt increasingly difficult and more intricate projects. I first tried it many years ago, needle felting a little landscape onto a piece of white wool (see below). I was immediately intrigued because it was very satisfying to poke the little felt image, again and again! I also loved that I could keep layering on sheer pieces of wool roving, to create beautiful depth and whimsy: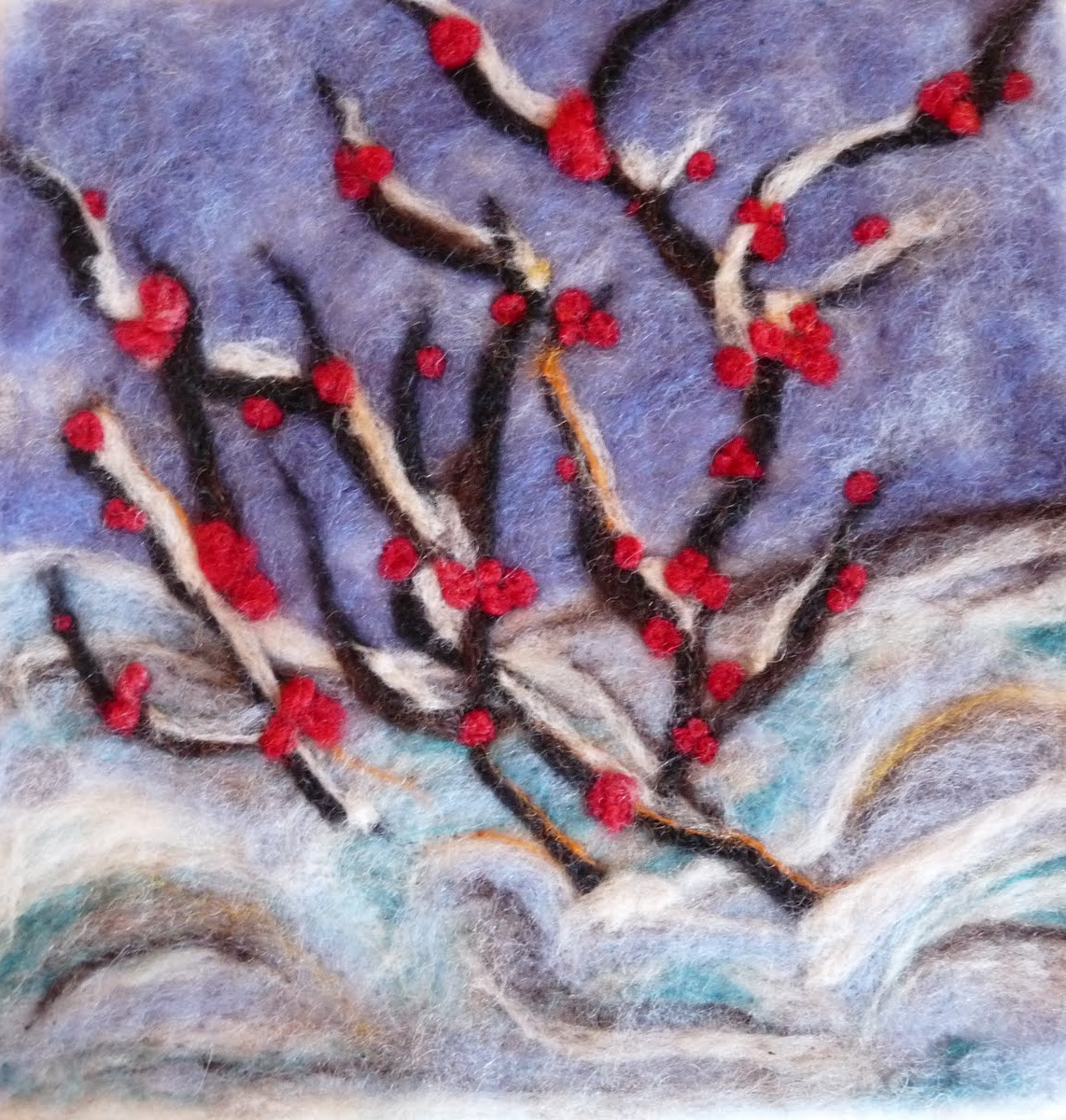 Is Needle Felting an Expensive Hobby?
Needle felting is a fairly inexpensive craft to get into – although, like any hobby, it's easy to get carried away buying supplies because the wool rovings are really pretty. But to start, you don't need much! Once you purchase a needle felting barbed needle (or a few), acquire a little foam block to protect your work surface, and invest in a few colors of wool roving, you can needle felt onto thrifted or upcycled wool to keep costs down. Needle felting is also a practical skill, that can help you save money – for example, my Mom and I have needle felted designs onto old cashmere sweaters to hide holes and damage (see below), extending the life of expensive wool garments: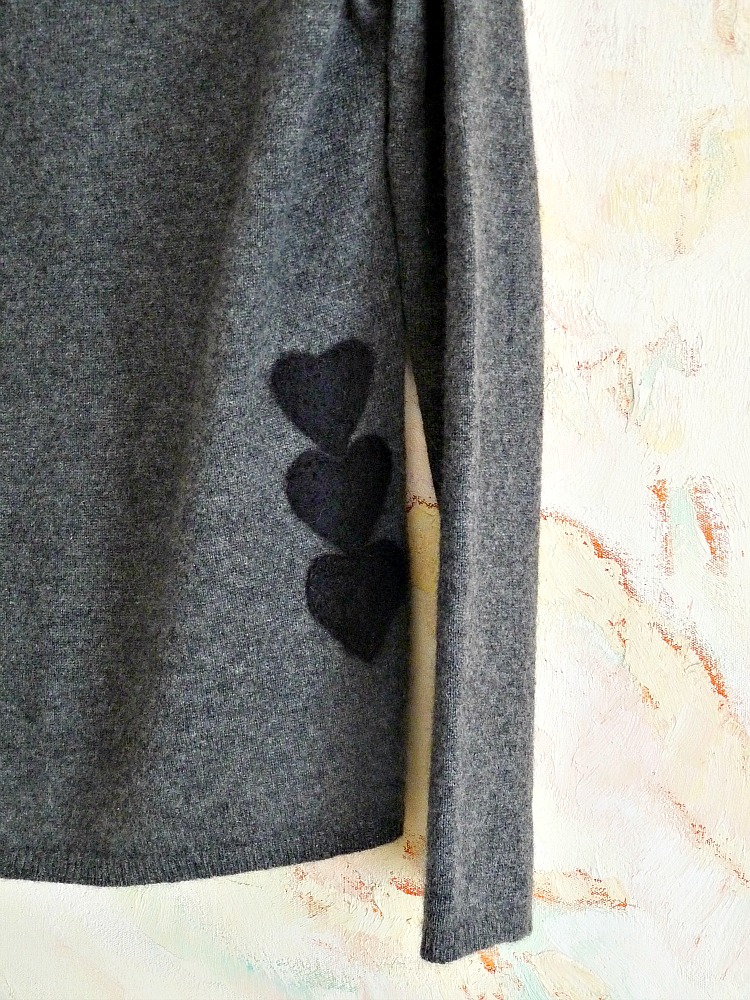 Needle Felted Easter Egg Supplies: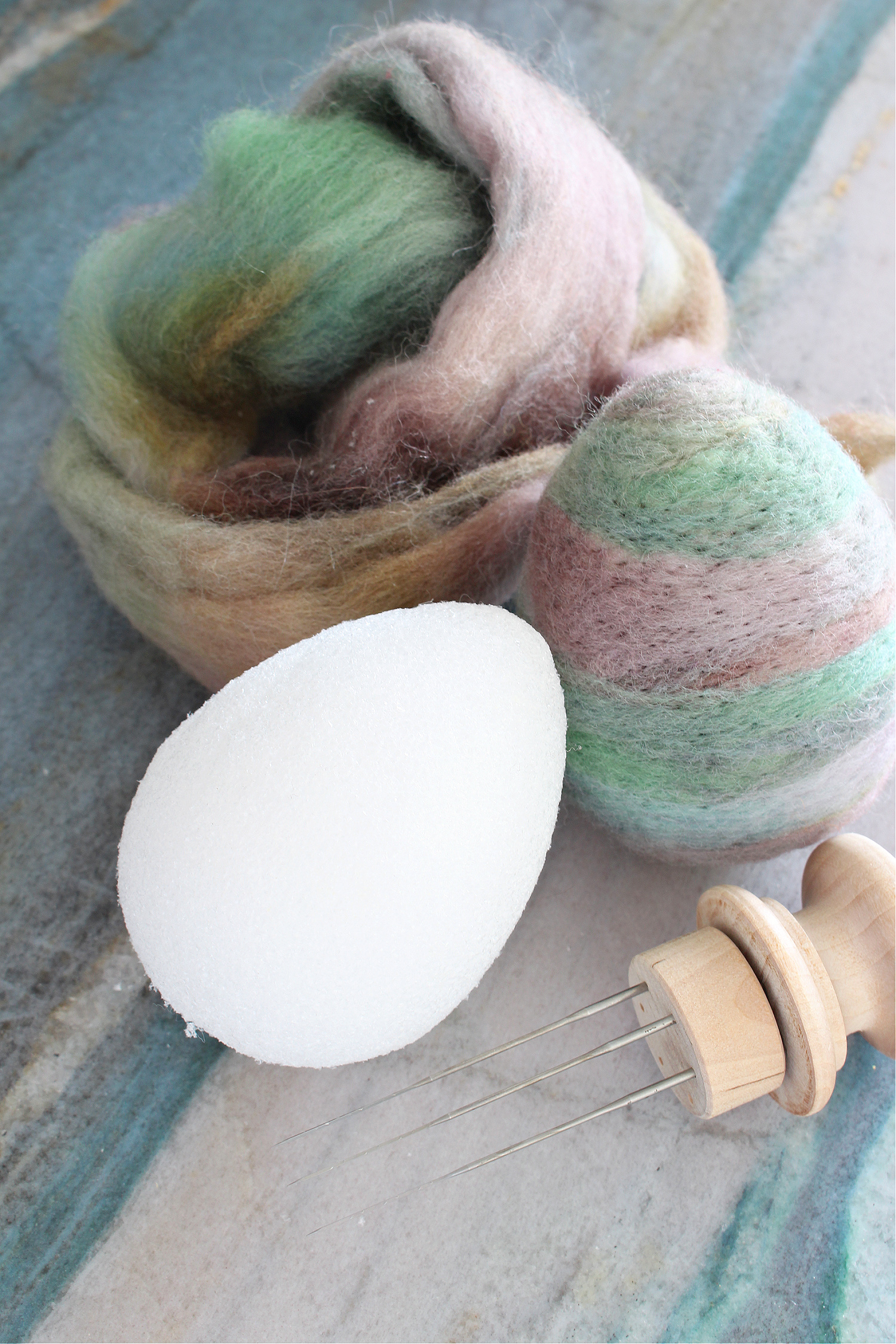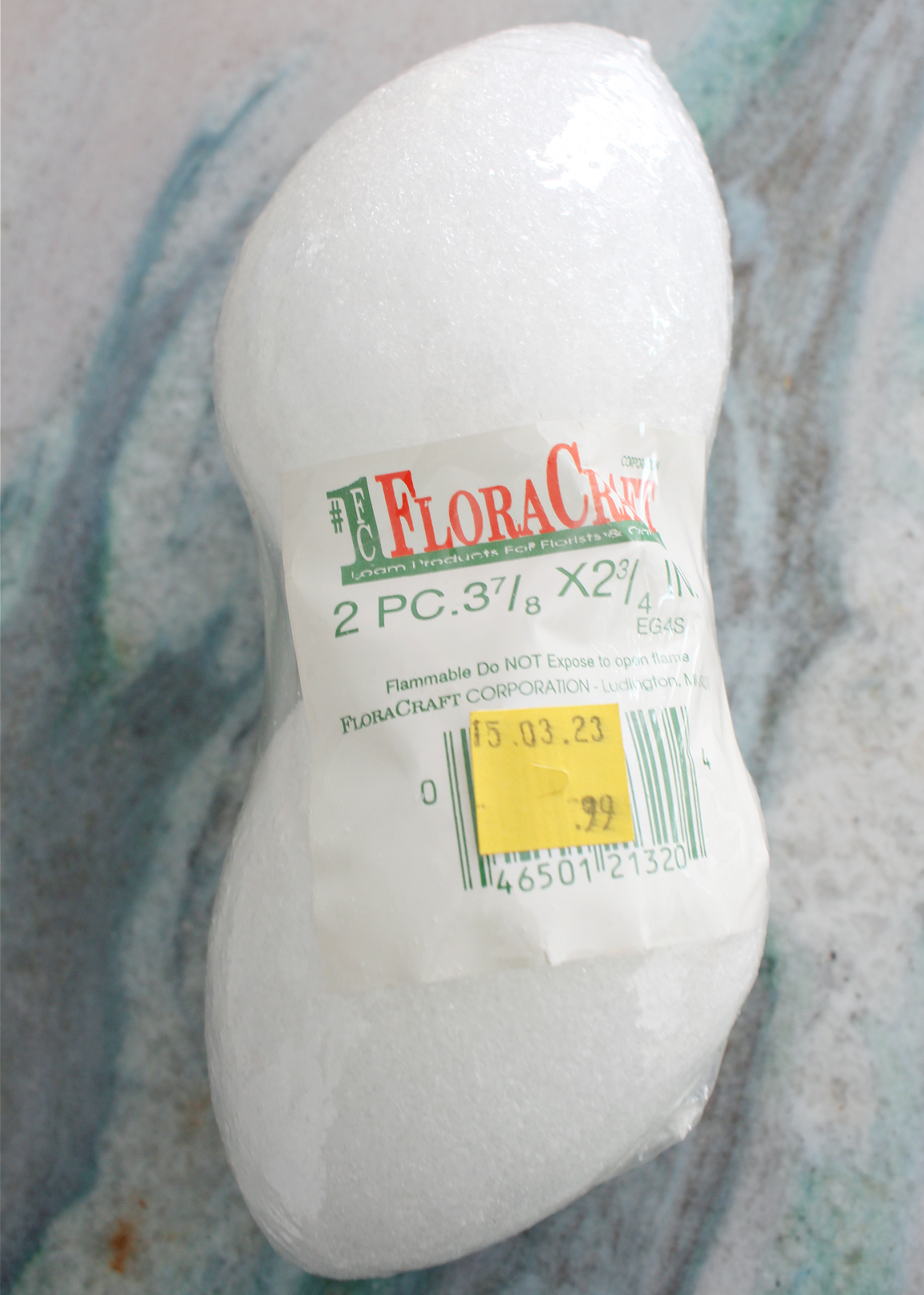 Notes on Supplies:
You can also use solid colors of wool roving – but if you're buying wool just for these needle felted Easter eggs, an ombre roving will have lots of color options and will keep costs down. Regarding needle felting needles: I have very basic needle felting supplies, so I only have one size/kind of needle felting needle (but I have a few of them, which I insert into a wooden holder, below, to speed up the needle felting process. You do not need the holder, and can definitely do this project with a single needle.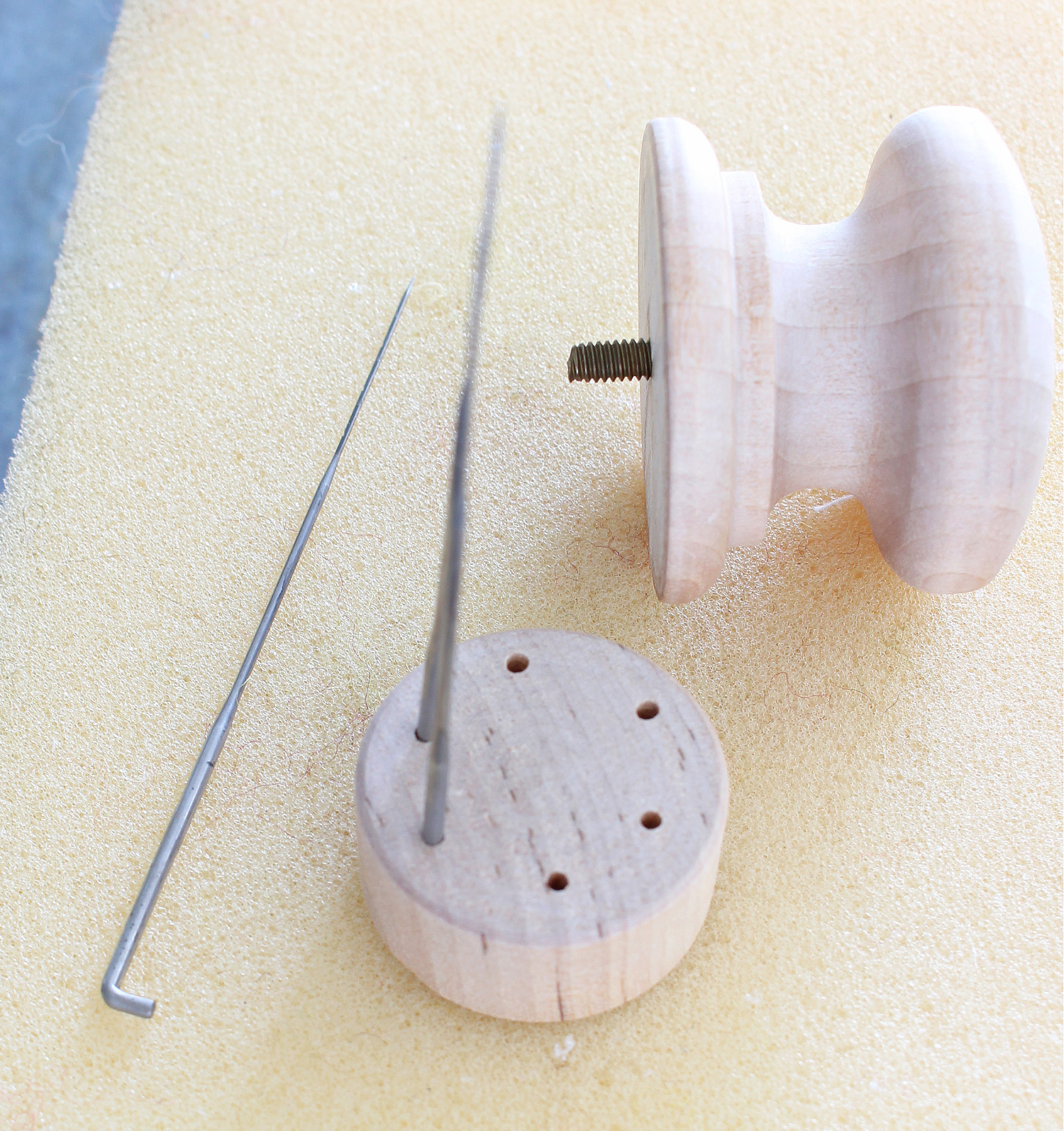 How to Avoid Holes in Needle Felting:
Felting needles come in different sizes, and the smaller the number, the coarser the needle. People who are really serious about needle felting usually start with a coarser needle and then work up to a finer needle for finishing work, to reduce needle holes. If you're buying supplies for this project, and think you might like to experiment with other needle felting projects, I recommend investing in a little kit, like this one, which has four different sizes needles and multiple holders. If you have already bought a random needle, like me, you can still felt just fine – you just might not have the perfectly smooth finished project like the needle felting pros! I don't mind the needle holes on a silly little craft like this – they add a little texture and I'm fine with that: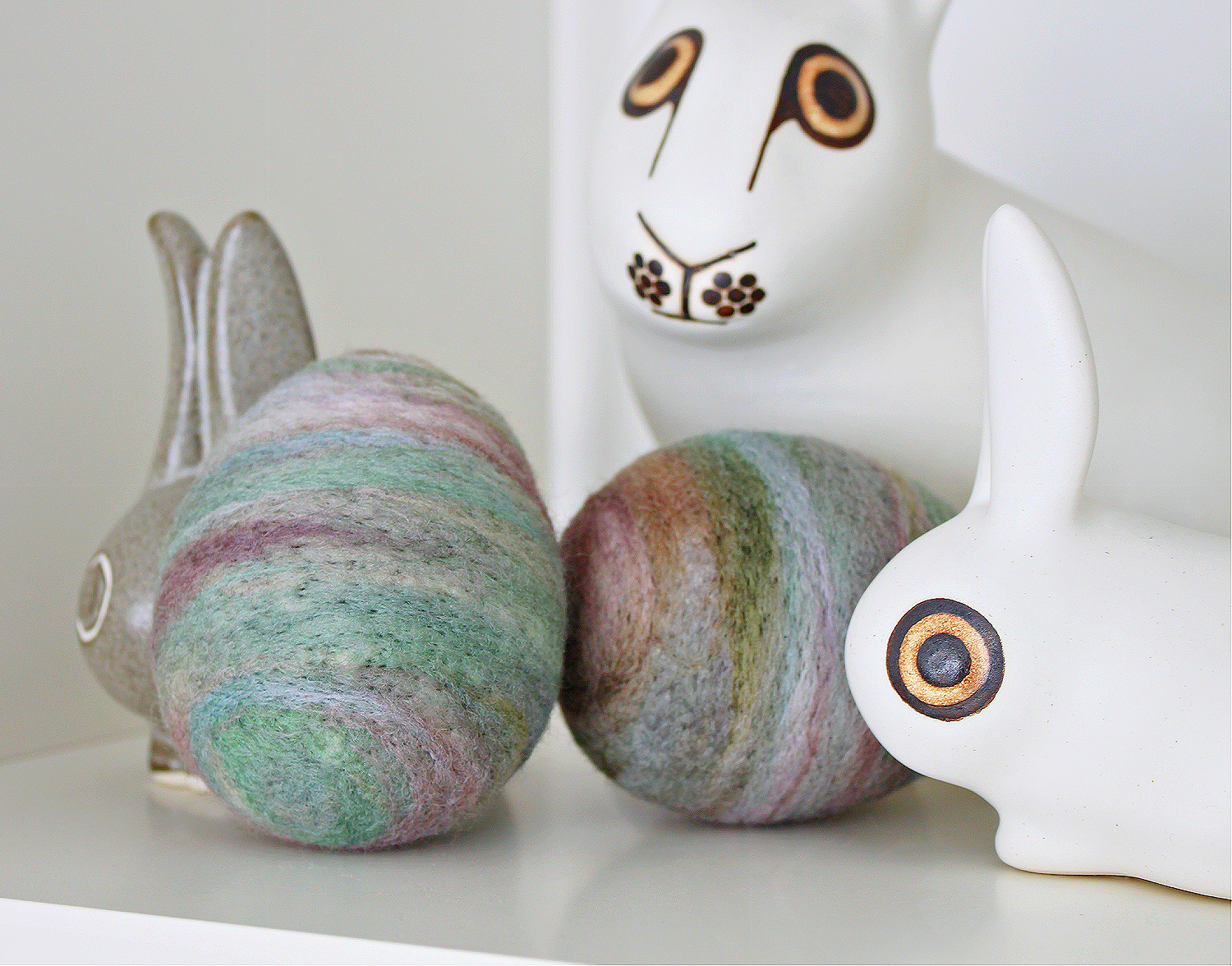 Can You Needle Felt Onto Styrofoam?
Yes, you can needle felt onto Styrofoam! It makes a satisfyingly crunchy sound, as you felt onto the Styrofoam. As I repeatedly poked the styrofoam egg shape, I could see little flecks here and there (just a few – not a big mess), which I just blew on later to remove, so I don't think a Styrofoam base can take endless pokes from a felting needle. However, you can definitely needle felt onto styrofoam and this means using way less wool and also ending up with a perfect egg shape. You could also wet felt onto Styrofoam (and just needle felt on a small design – optional) as an alternative – if you'd like to avoid poking the Styrofoam, for sensory reasons, etc.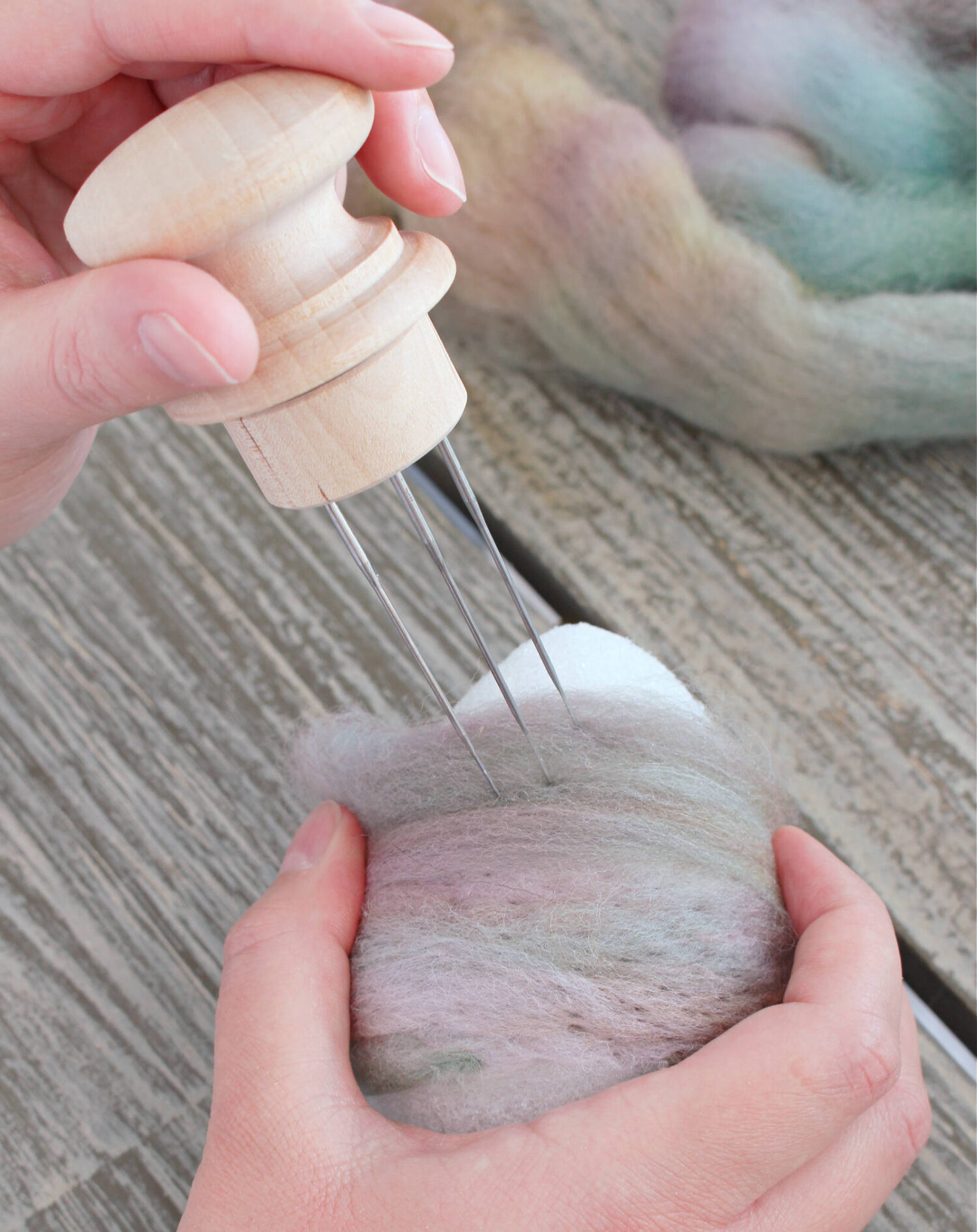 Alternatives to Using Styrofoam:
As mentioned, if you'd prefer to skip using Styrofoam altogether, you can shape and felt the roving (either with needle felting or wet felting) into an egg shape. I used a wet felting method to turn yellow roving into cute little DIY billy buttons (see that method here).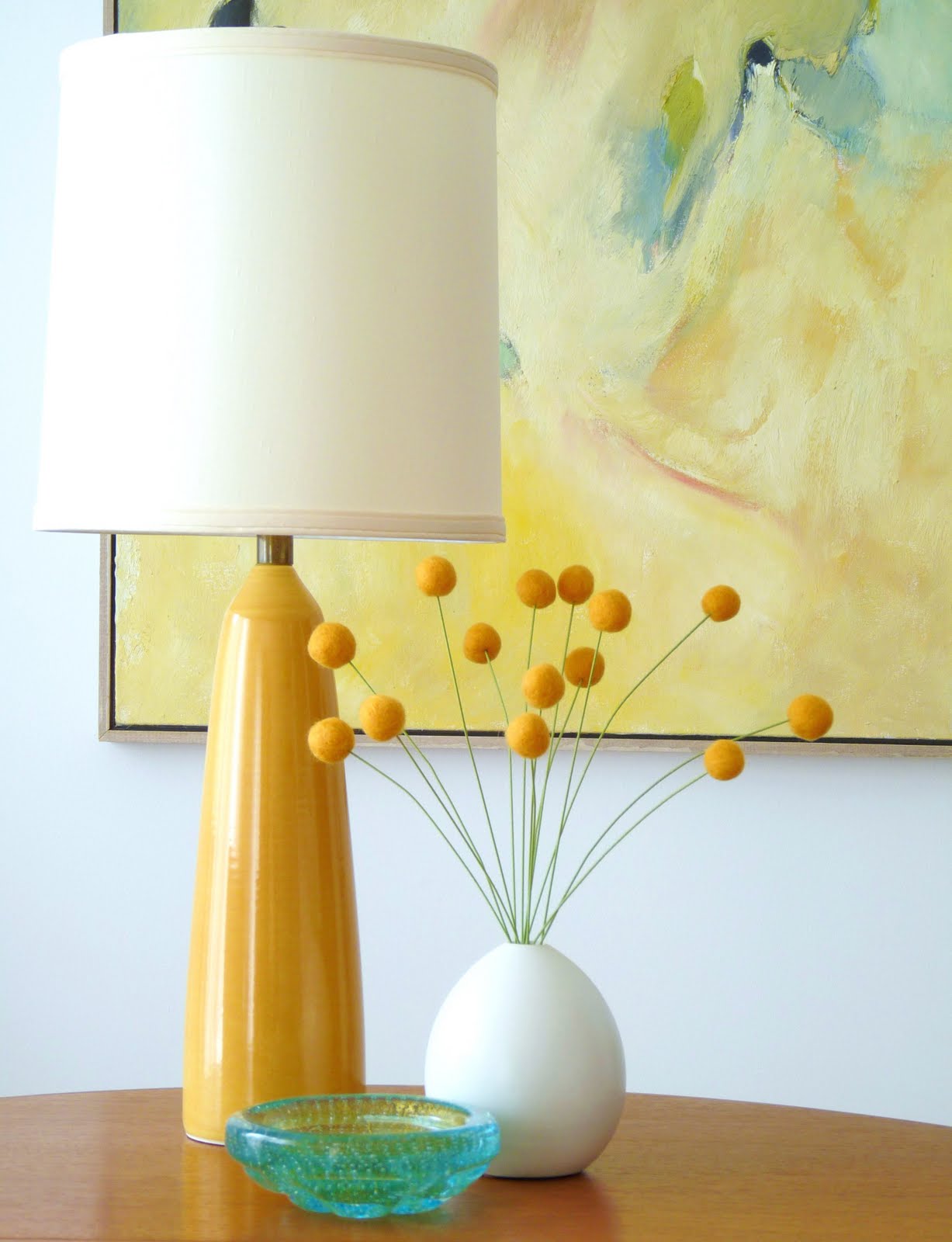 How to Make a Needle Felted Easter Egg:
Grab wisps of wool by simply tearing from the roving (no need to cut).
Place the wisps on the surface of the Styrofoam egg.
Loosely fix the roving placement, by poking the needle around the edges of the roving.
Keep placing wisps of roving, loosely, around a small section of the egg.
Once you've covered a small area, go back and pierce the roving more to secure it better.
Keep working around the egg until it is covered in wool.
Go back over the entire egg, piercing with the barbed needle, again and again, until the surface is smooth and the wool tightly hugs the Styrofoam.
You can adjust the colors by adding more wisps at any time!
As a final step, drag the needle across the surface to catch any loose hairs and push them into the egg, for a less fuzzy surface.

The Finished Needle Felted Easter Eggs:
As you can see, making these DIY needle felted Easter eggs is very simple! The end result is really fun – I love the marbled effect from the ombre wool. You can achieve this by just layering wisps of roving from different colored rovings as well. You can also needle felt a solid colored background, and the needle felt on contrasting stripes, or shapes – like flowers, polka dots, etc. There are so many possibilities for creating cute and one of a kind needle felted wool Easter eggs! Looking for more wool craft ideas? See all of my DIY wool craft projects right here! Plus find more cute Easter crafts and Spring DIY projects here.

P.S. Don't Forget to Pin for Later!