Jump to recipe
It's almost time to start planting seeds in my DIY cold frames garden boxes (and I'm really looking forward to having herbs for recipes), so I thought I'd share an easy recipe for Hungarian cottage cheese pasta with fresh dill (my fave herb).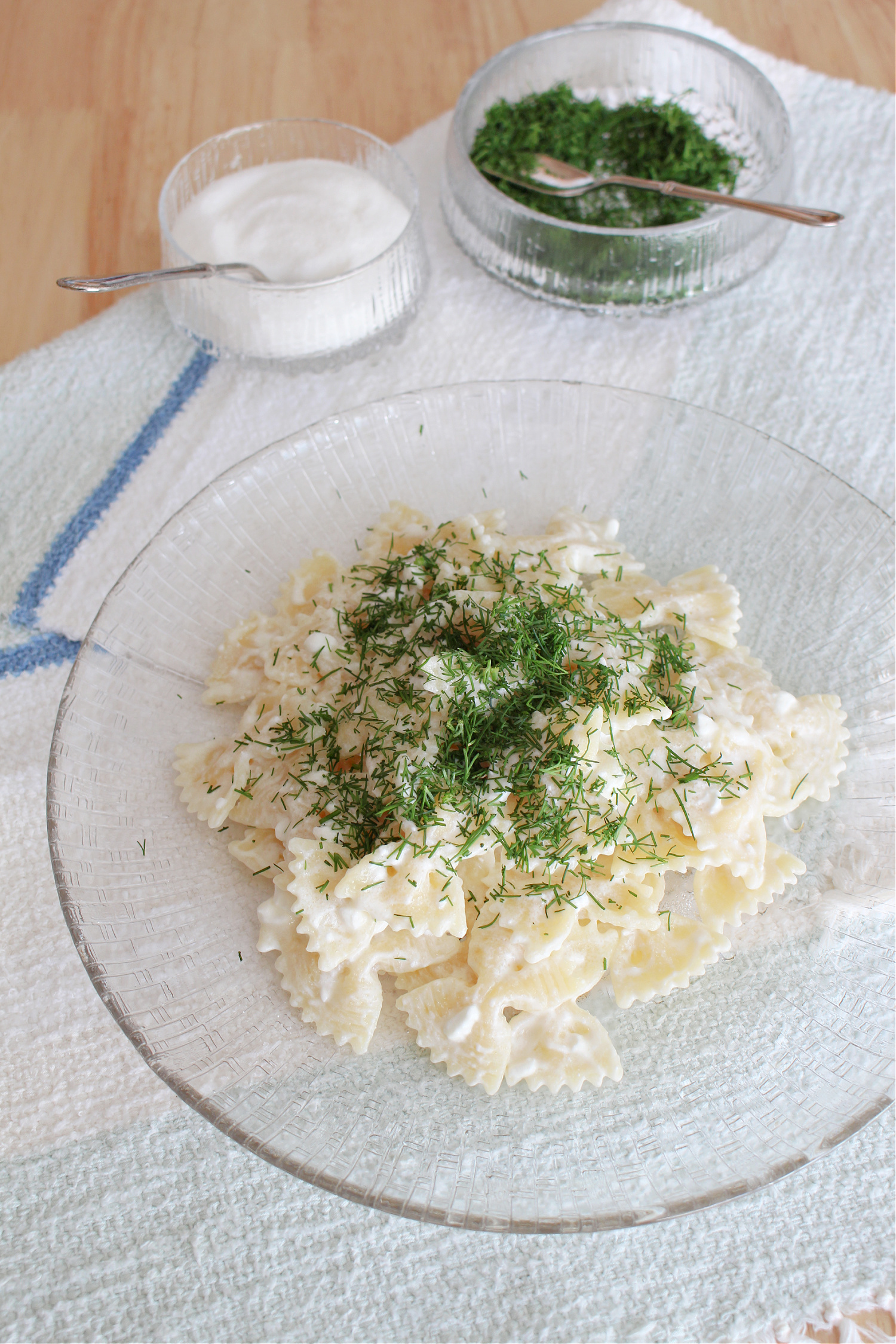 What is Hungarian Cottage Cheese Pasta?
Túrós Csusza, as it's called in Hungarian, is basically a quick, Hungarian version of mac & cheese, made with cottage cheese and sour cream. It was always served one of two ways in my family: topped with bits of bacon or with sugar and dill. You can see why it earned the moniker "widow maker," lol. This is definitely an indulgent, don't-make-it-every-night meal. Before becoming a vegetarian, I always preferred the bacon version, but now I have a new appreciation for pasta topped with fresh dill! You'll often see it made with homemade noodles, or egg noodles, but I prefer it with farfalle (bow tie pasta) – I think because that's how my Mom made it for me when I was a kid. You're going to read the ingredients and think this cottage cheese pasta sounds strange, but I promise you that it's super tasty.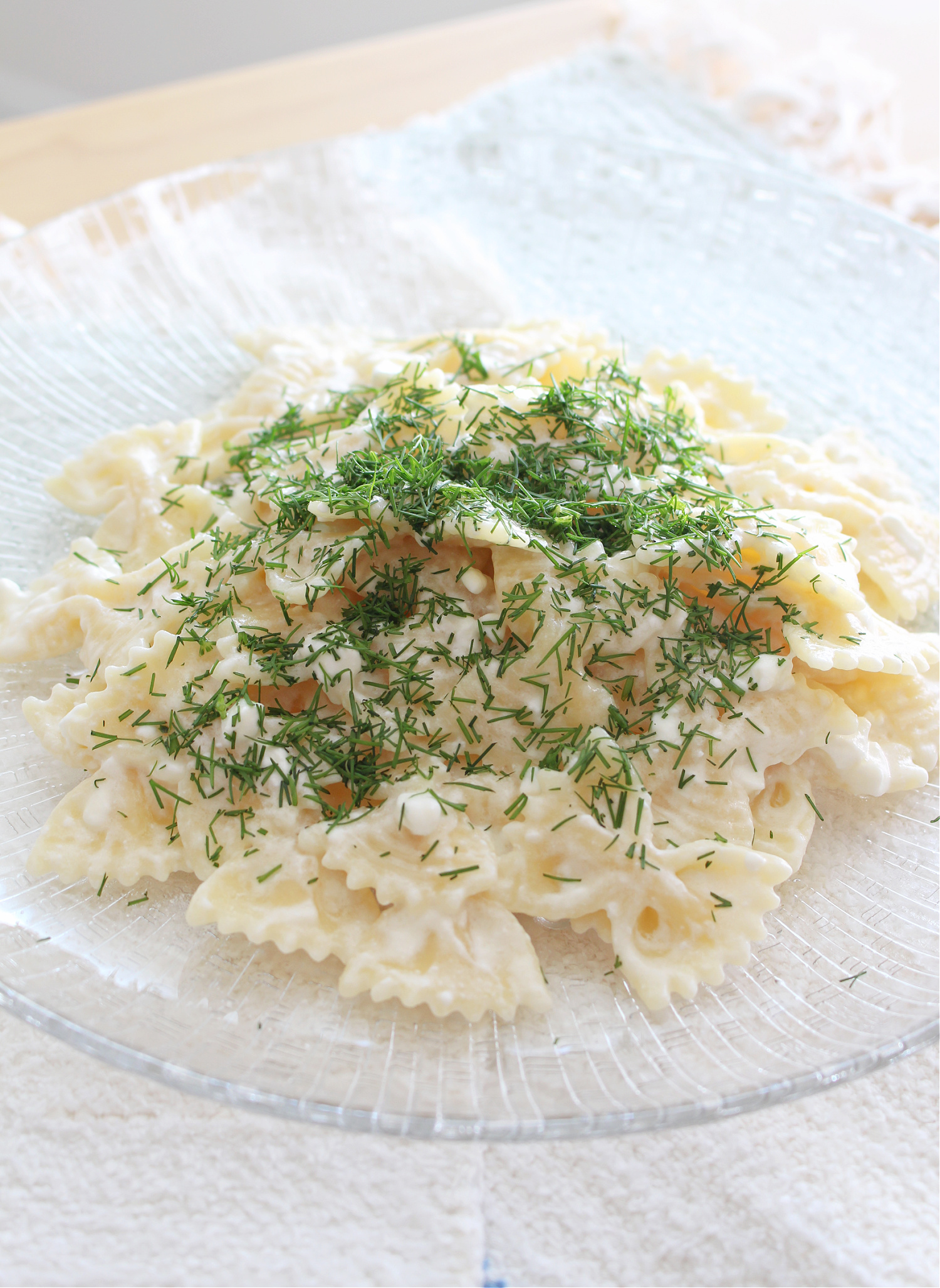 What is Hungarian Túró?
Full disclosure: this Hungarian Túrós Csusza will not be the same as what is made in Hungary, because the cheese is different. In Hungary, there are quite a few dishes (many of them desserts) which include "túró" – a fresh, unripened, soft cheese. It's usually translated to "cottage cheese" in English, but I would argue that the cottage cheese in North America is different. Cottage cheese here is wetter and lumpier – I actually drain my cottage cheese because I can't stand the soupy wetness, but that doesn't fix the problem of it being very lumpy (and frankly, a little rubbery). The Hungarian túró I have purchased from grocery stores, when I lived in Budapest for a short time, was smooth and crumbly – I remember my Mom and I thinking at the time that it was really more akin to ricotta (but still not exactly the same). I have read that people consider farmer's cheese or quark (?) to be alternatives, but I have never seen or tasted either. If you ever have the chance to travel to Hungary, and you enjoy dairy, please try as many foods with "túró" as possible, especially túrós palascinta (crepes), because you will never be able to exactly replicate the recipes at home. When I was studying there, my friend Dora was so sweet and would make me túrós palascinta – even before we would head out for an evening of bar hopping, she'd quickly whip up a batch because she knew that I just could not get enough. Every Hungarian will also tell you to try a chocolate covered túró treat, called túró rudi. Hungarians LOVE these and will simply not allow you to leave the country without trying one, believe me (this is proof, lol). Do not resist, just buy one and say you like it.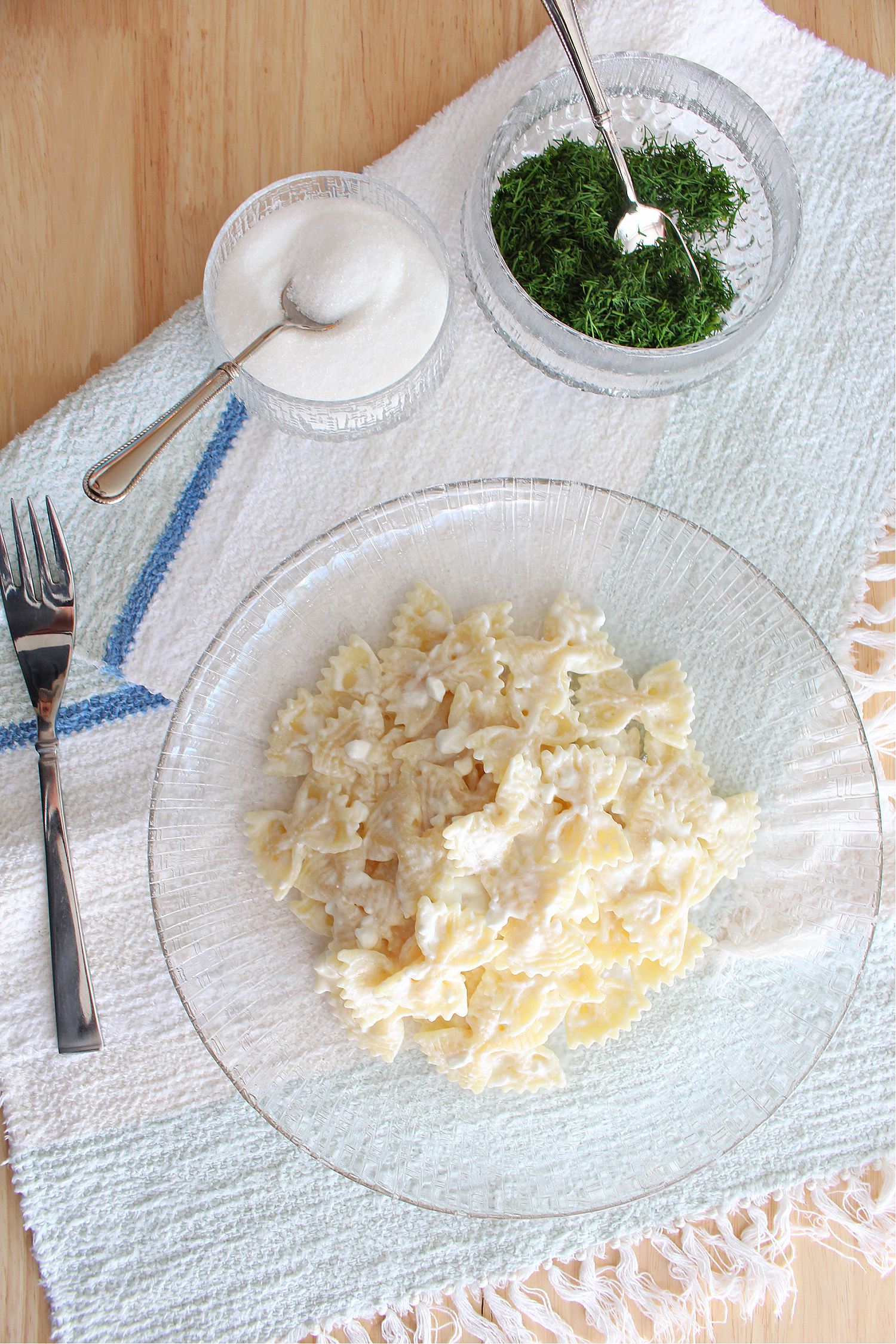 Hungarian Cottage Cheese Pasta with Fresh Dill

Ingredients
454 g bag (1 lb) uncooked pasta
1 cup sour cream
1 cup cottage cheese
1 tbsp oil or butter
Salt to taste
Sugar to top
Finely chopped dill to taste
Instructions
Cook a 454g bag of your favorite type of pasta.
Once cooked, drain into a colander and return the empty pot to the element.
Add 1 tbsp oil or butter to the pot.
Add 1 cup of sour cream and stir it around the pot.
Return the drained pasta to the pot and stir to coat with sour cream.
Add 1 cup of cottage cheese and stir again, until everything is well combined and hot.
Add a pinch of salt to taste.
Plate the cottage cheese pasta and offer sugar and dill as optional toppings.
Serves four (generous) portions.
© 2023 Copyright Dans le Lakehouse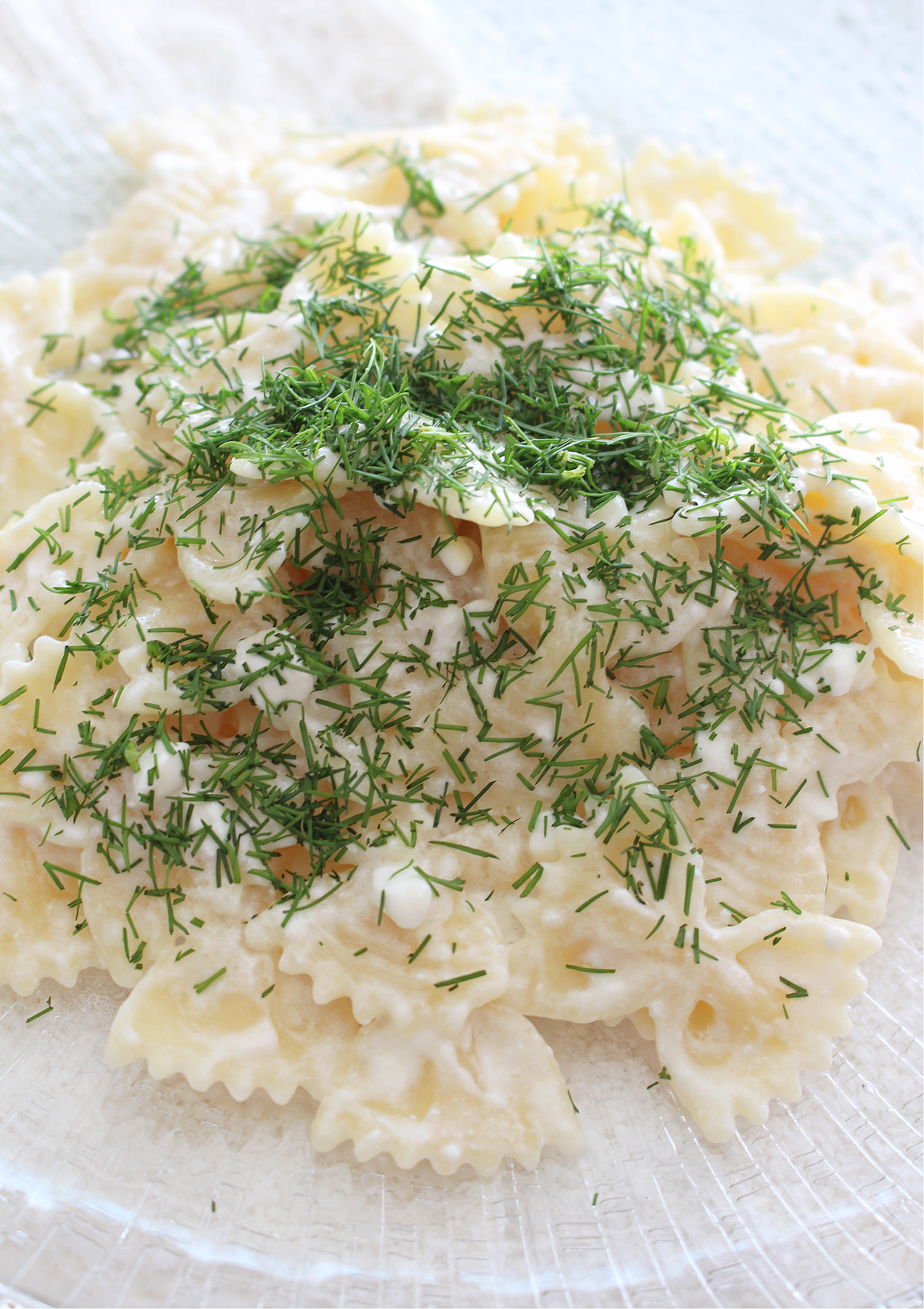 You can enjoy your pasta plain, or topped with bacon bits or a teaspoon of sugar and (only fresh!) dill to taste: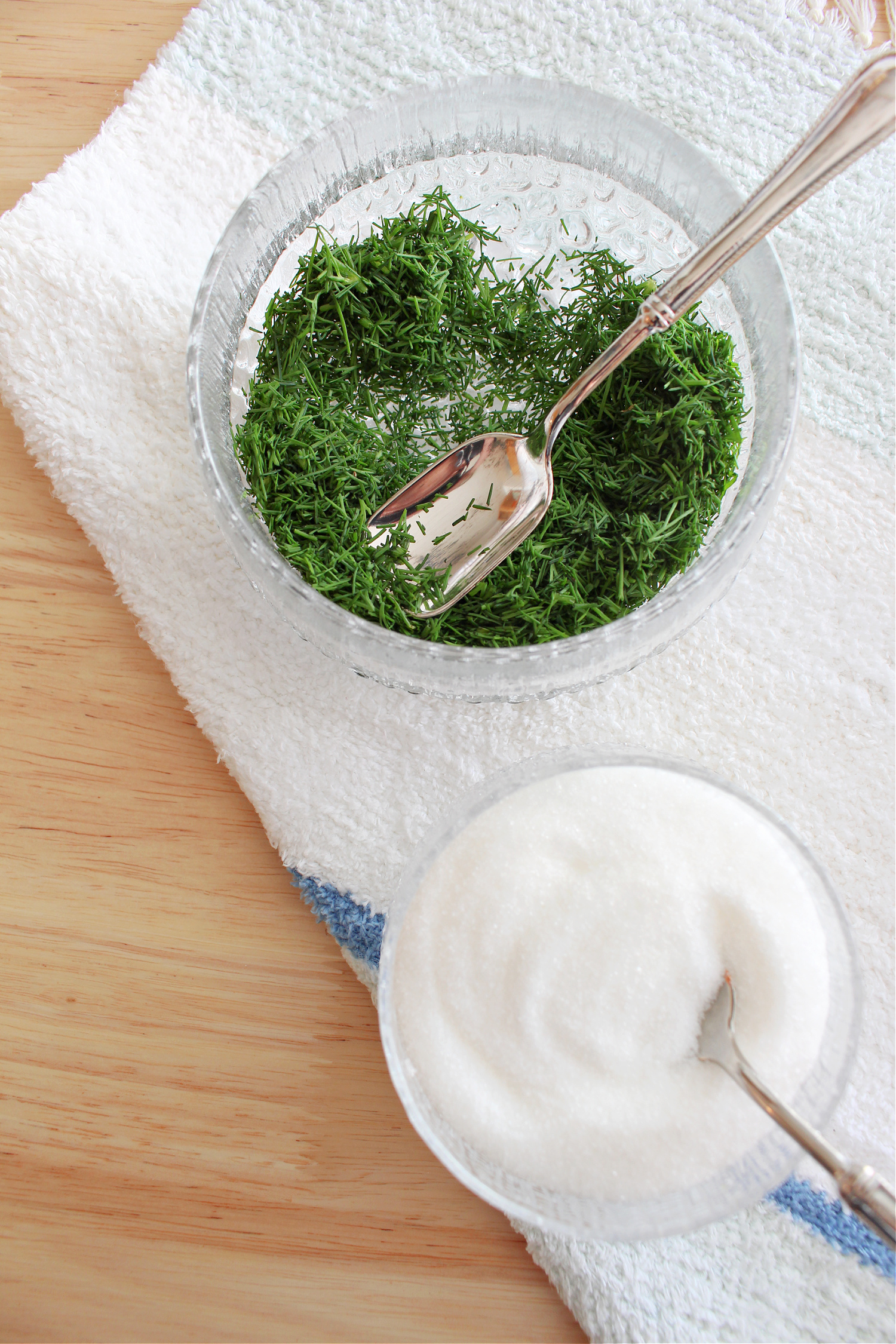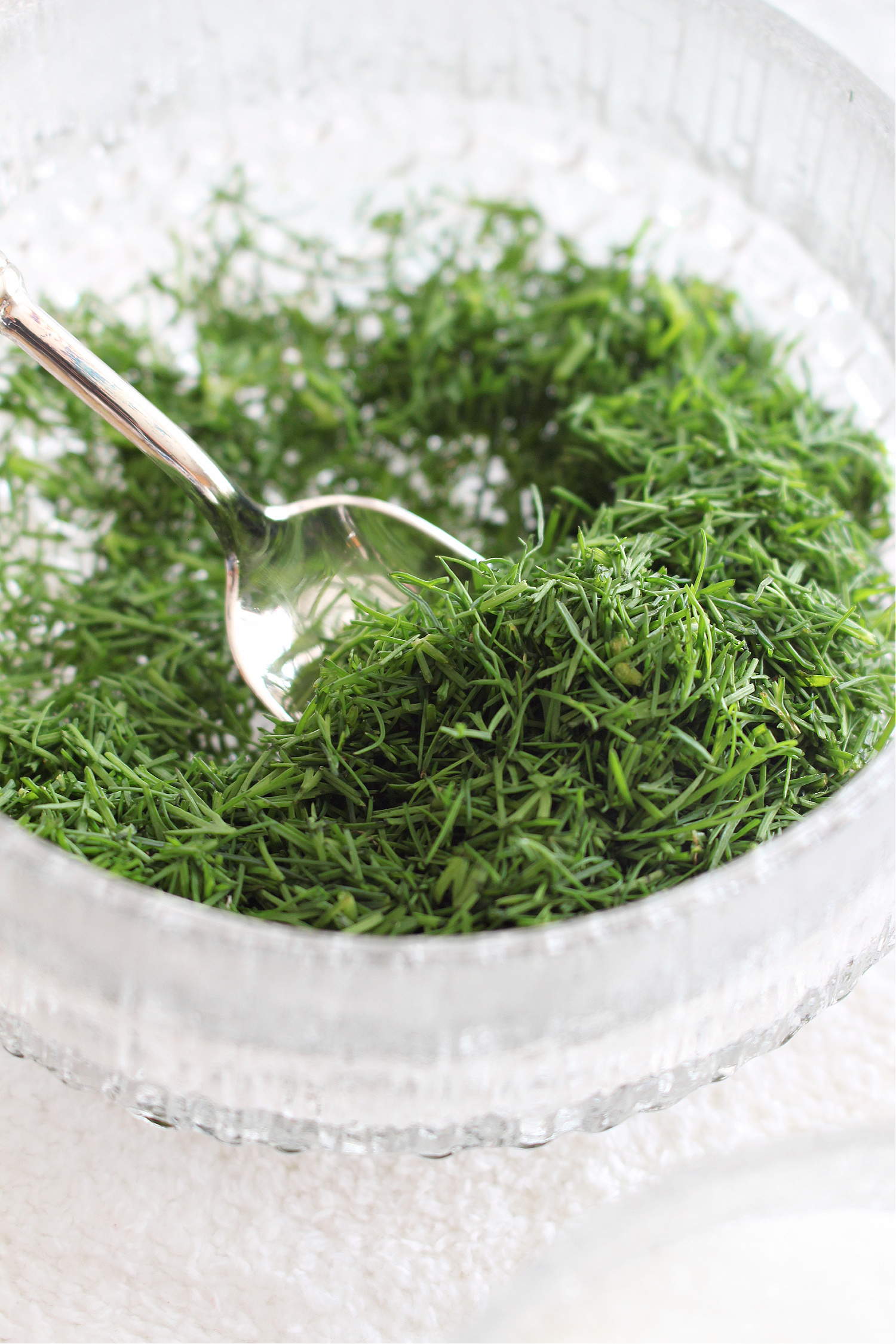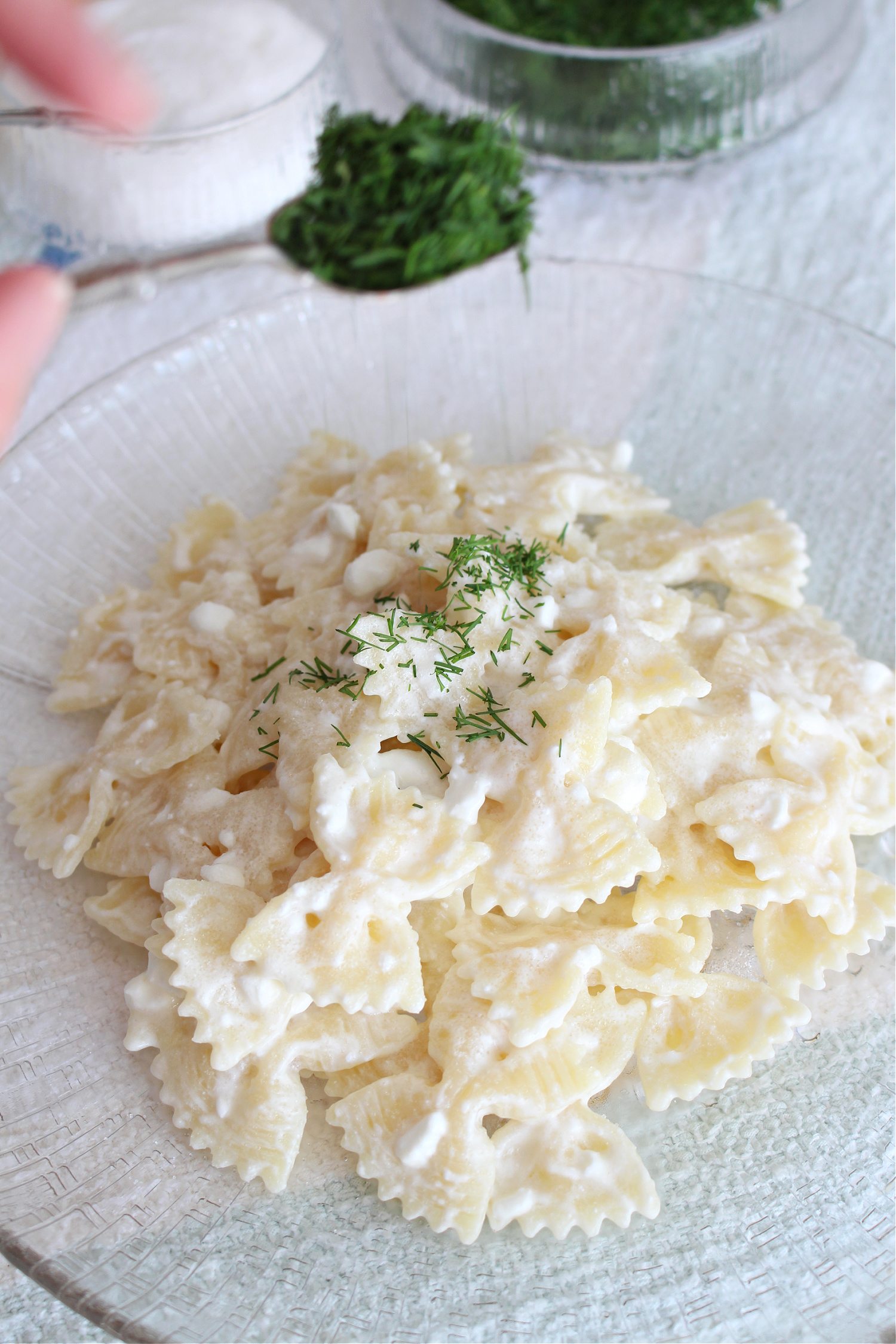 I hope you enjoy this Hungarian cottage cheese pasta recipe! I always loved it as a kid but I honestly never make it for myself as an adult. My Mom, when she's try to lure me into staying for dinner, will quickly whip up a pot and I always put my truck keys away, lol. In fact, she just made it for Hubby and I the night before last.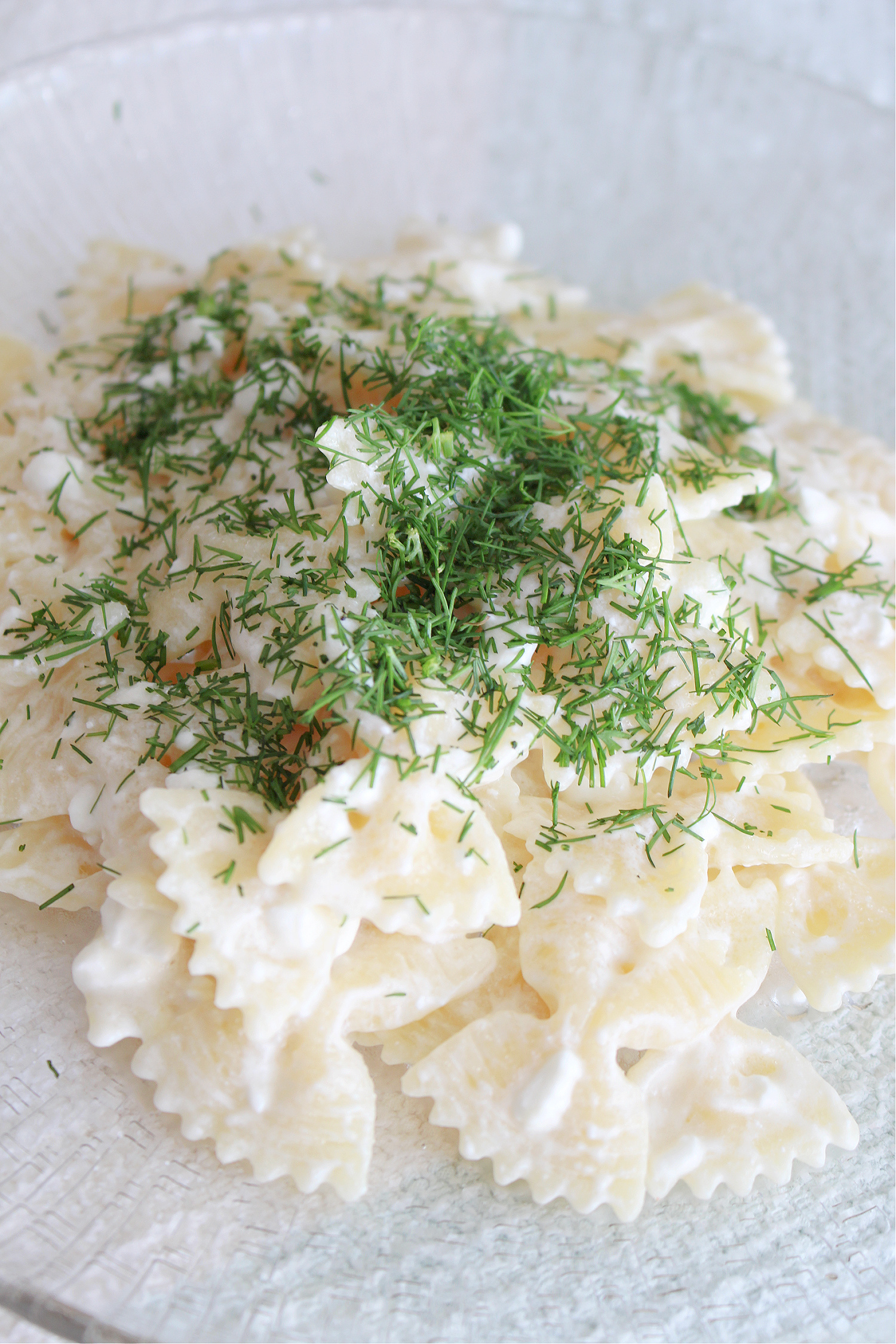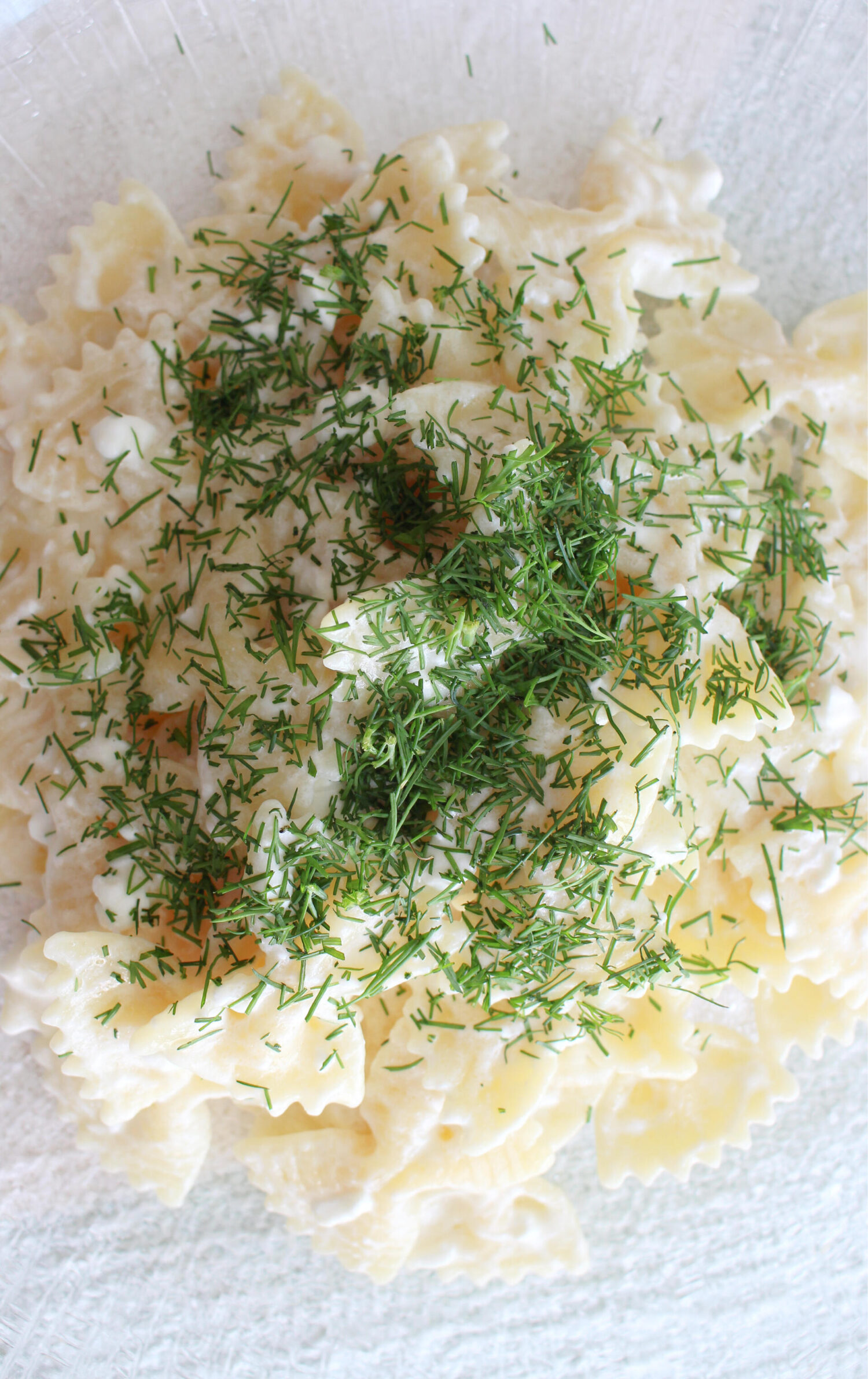 P.S. Don't Forget to Pin for Later!