Today I'm excited to share with you some cute finds! I did already share a little video with a trash haul of treasures I dragged home from the landfill back in January (you can watch it here). It includes some furniture/refinishing projects I can't wait to get started on – but I really need the snow to melt first! Since then I've made another, even better, landfill haul and also scooped some treasures from the classified and the thrifts! Let's start with the thrift store scores…
Glass Heart Shaped Paperweight – Thrifted
I bought this heart shaped glass paperweight for my Mom. I had found a daisy shaped one awhile back (this is the exact same one), that my Mom absolutely loves, and they make an adorable pair because they're the same size. I think it's the same manufacturer (Dartington Glass, Made in Devon, England), but I'm not 100% sure because the flower shaped paperweight had a label but this did not (here's a heart shaped Dartington one for reference – let me know what you think!). Interestingly, although made in England, the early pieces have a Scandinavian vibe thanks to Eskil Vilhemson, a Swedish glass manufacturer who became the company's managing director and brought with him Scandinavian glass blowers who worked for the company.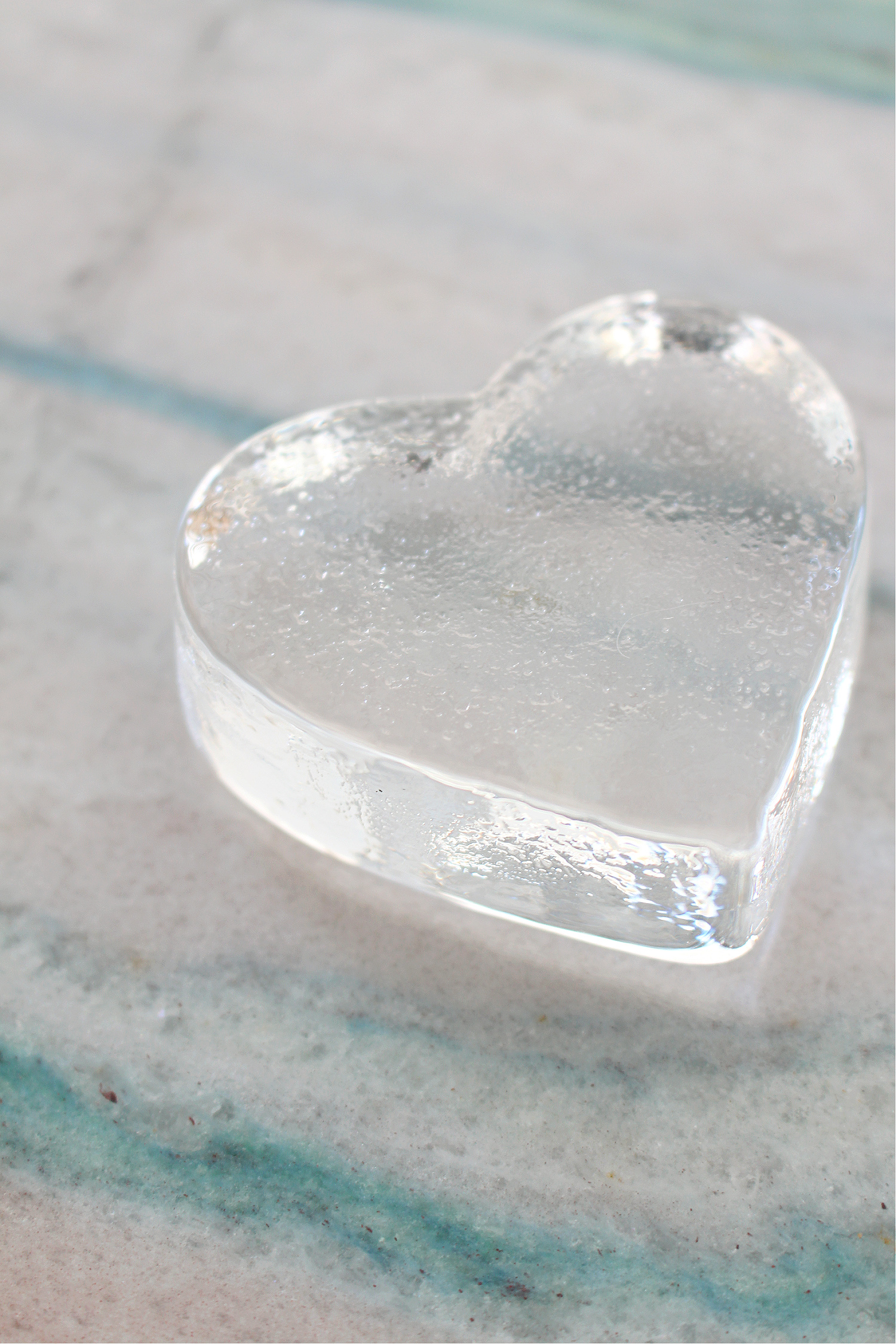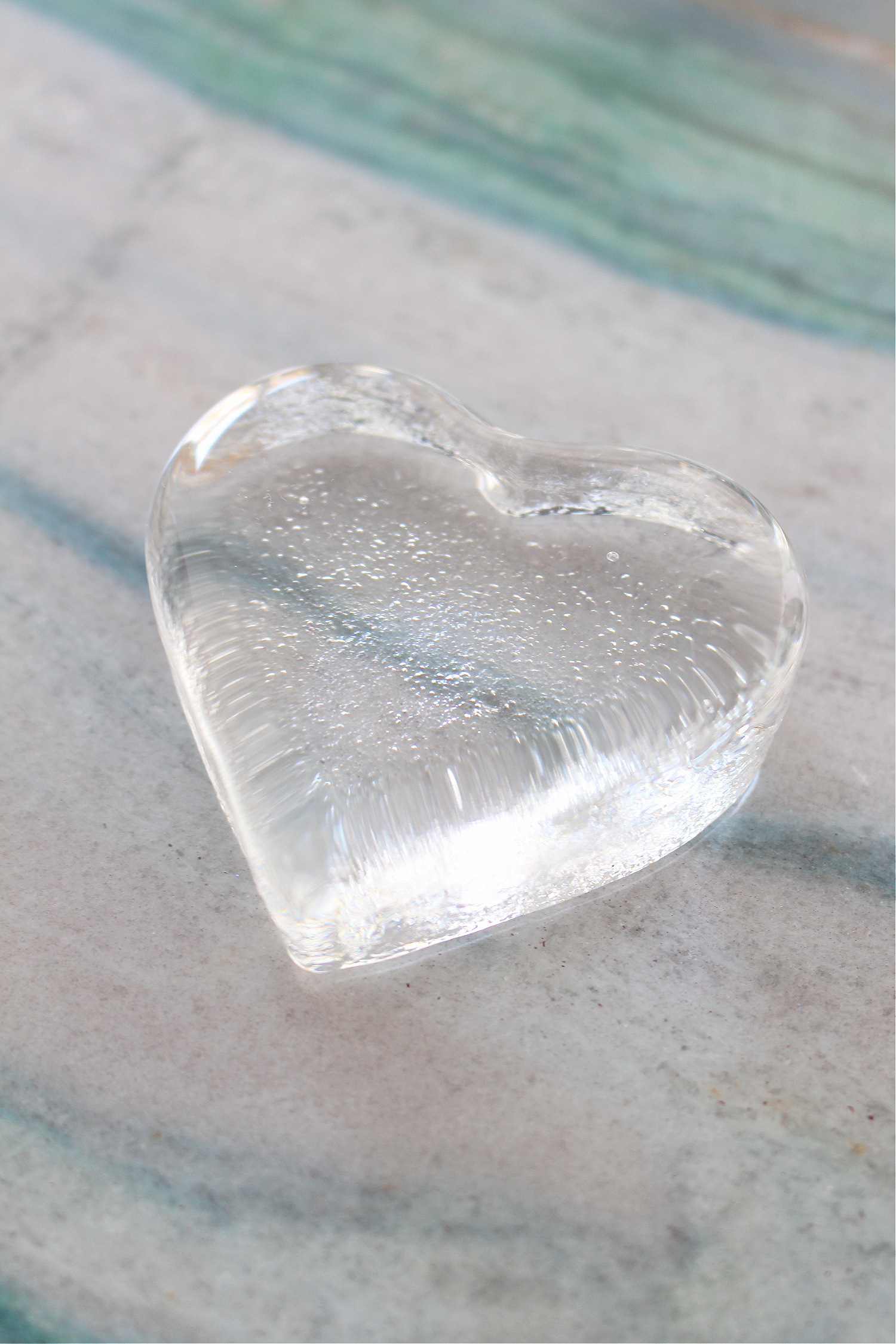 Vintage B&G Chick Figurine – Thrifted
Filed under ridiculous things I didn't need but had to have: the tiniest little chick figurine, designed by Svend Jesperse for Bing & Grondahl in Denmark in the 1970s. (Here's one on Etsy). Please excuse the dust – I swear I dusted the day before I took these photos, but I just cannot keep on top of it once spring hits. The thrift store had the audacity to ask $15 for this wee little thing, but I thrift so few things I decided it was okay.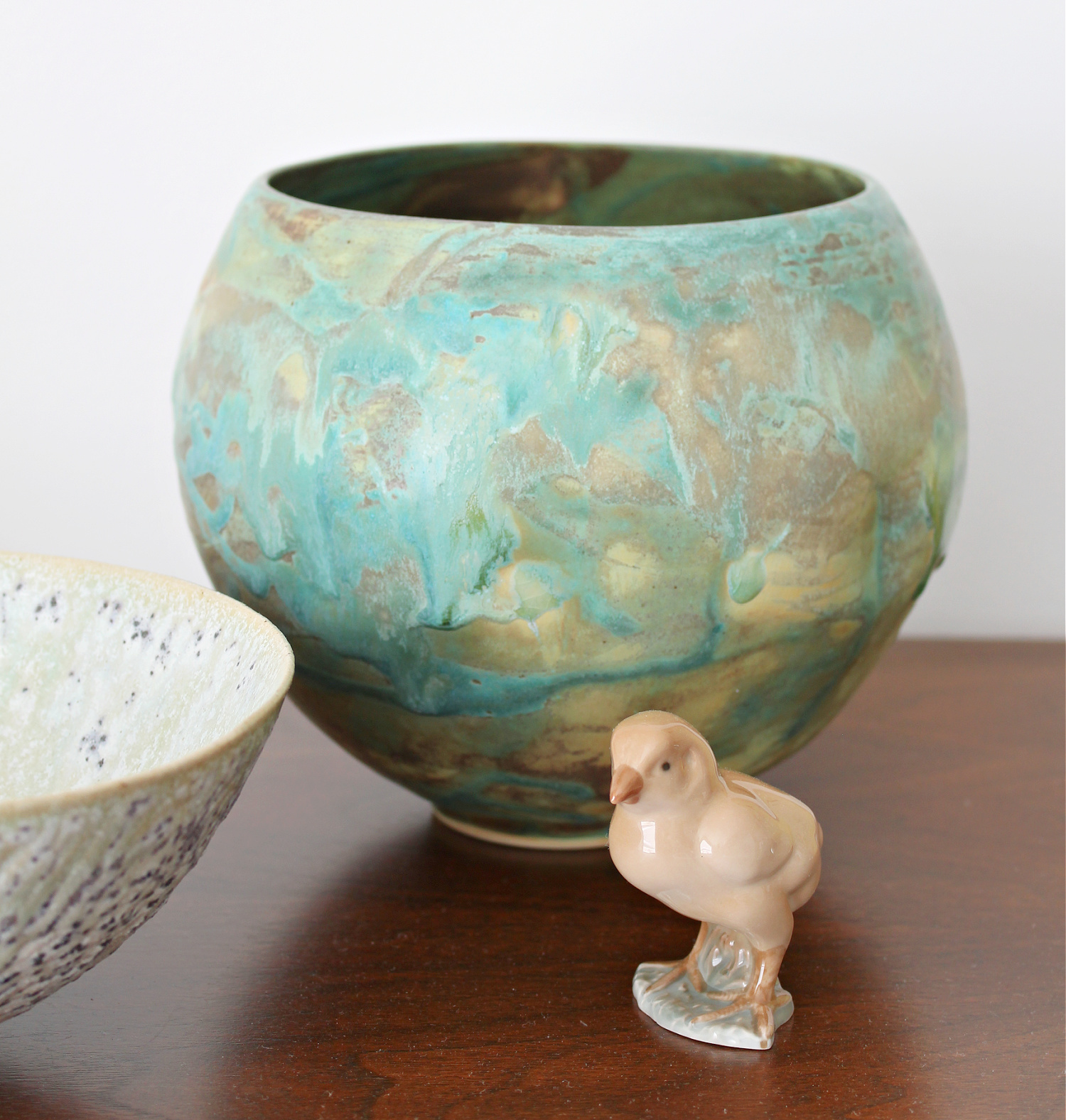 The scale and detail is adorable – it looks like there's a family of a rooster and a hen that was made as well (there was only this chick and a little pup at the thrift store). Maybe one day I can find them all – including this little aqua B&G porcelain egg! I don't even want to say it, but am I getting to the age where I start collecting figurines, lol?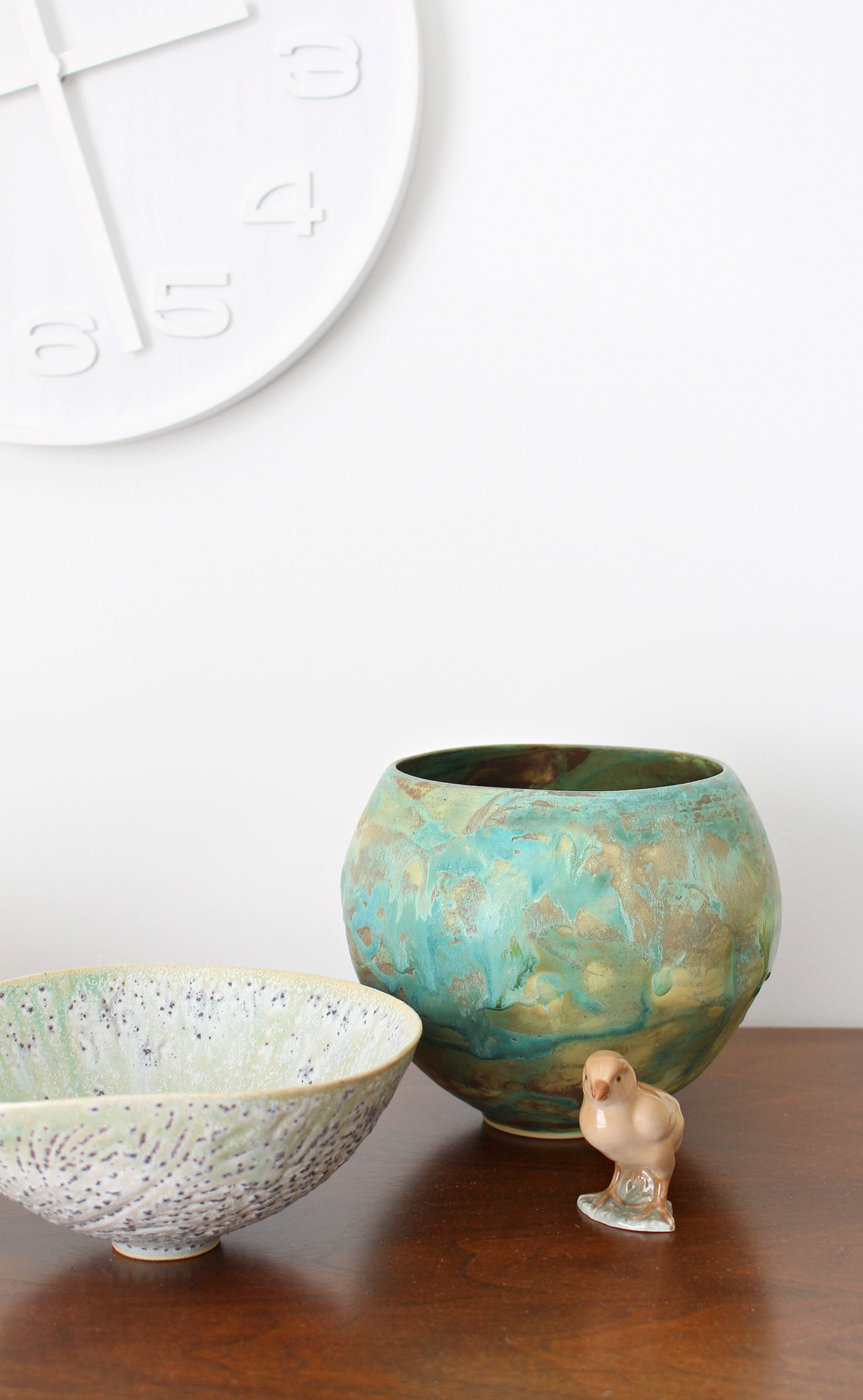 Iittala Alvar Aalto Finds – Classifieds
The next two finds are from Kijiji. I bought these two small Iittala pieces from a very lovely woman, who even wrapped them up so nicely for me. I have the larger Sea Blue Alvar Aalto vase, which I stole from my Mom, so the mini Sea Blue Alvar Aalto Savoy dish is a pretty addition to my Iittala collection (here's a similar one in a lighter aqua). The tea light, in blueberry, was just a bonus as far as I'm concerned.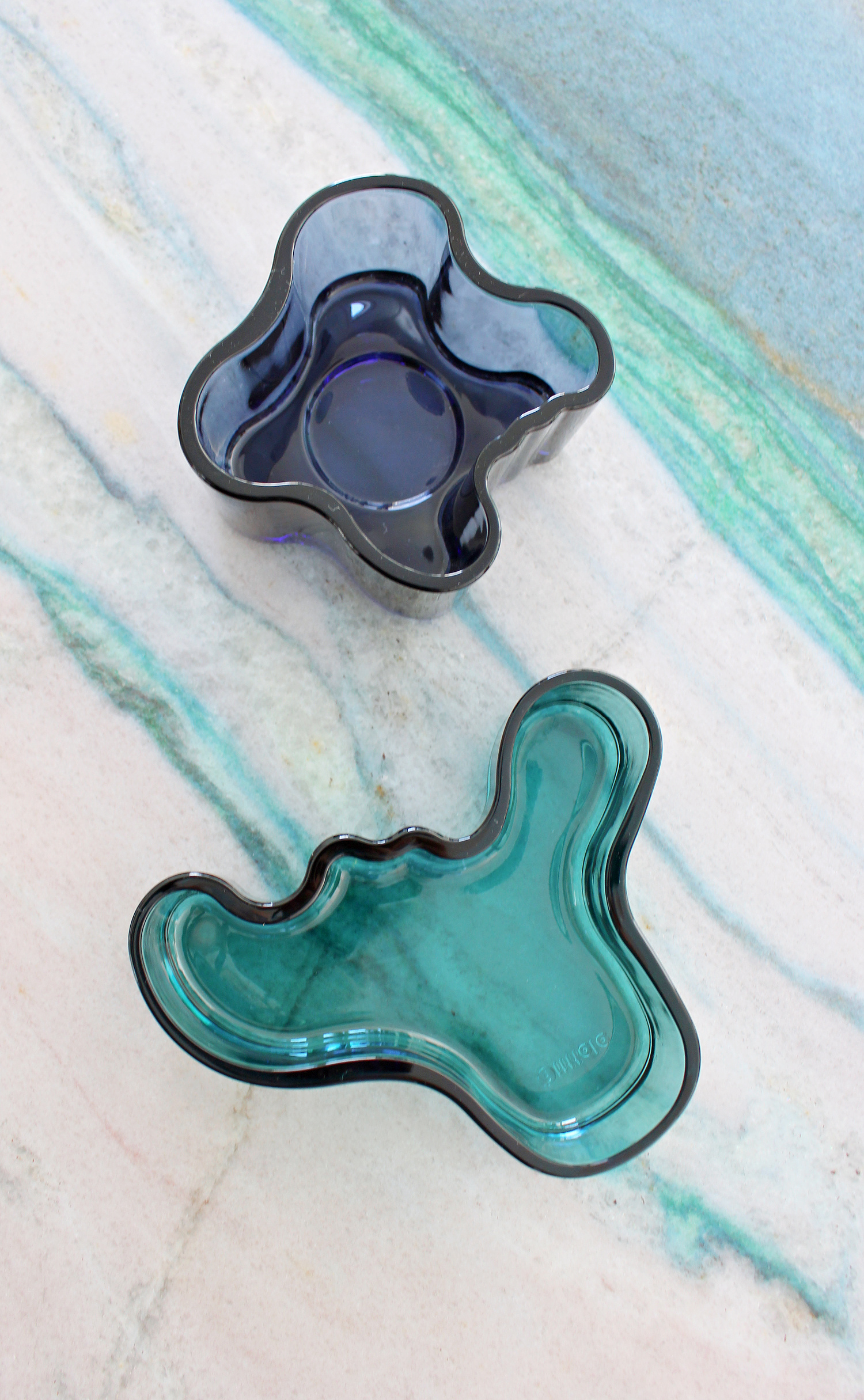 I currently have one filled with pipe cleaner chicks, lol.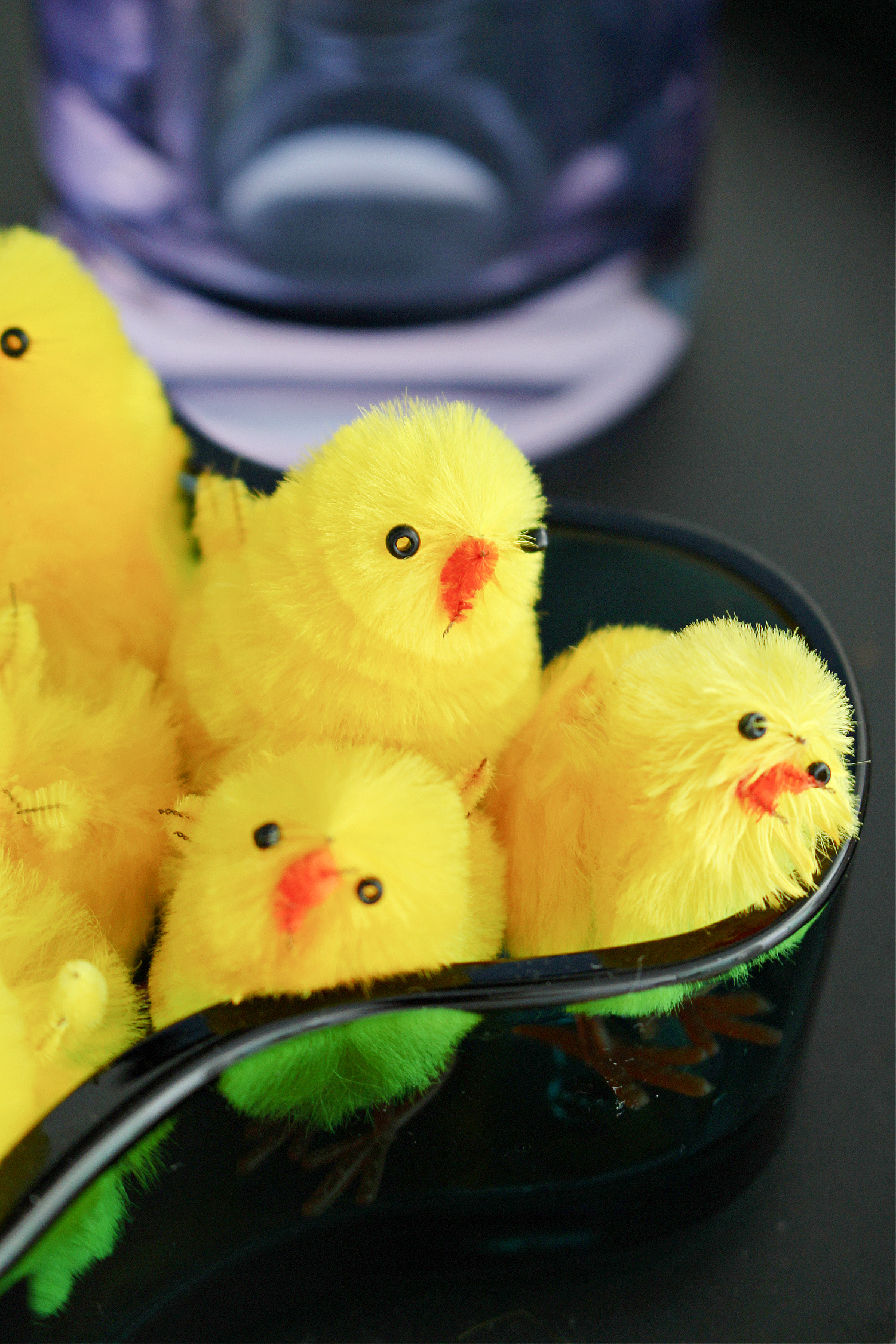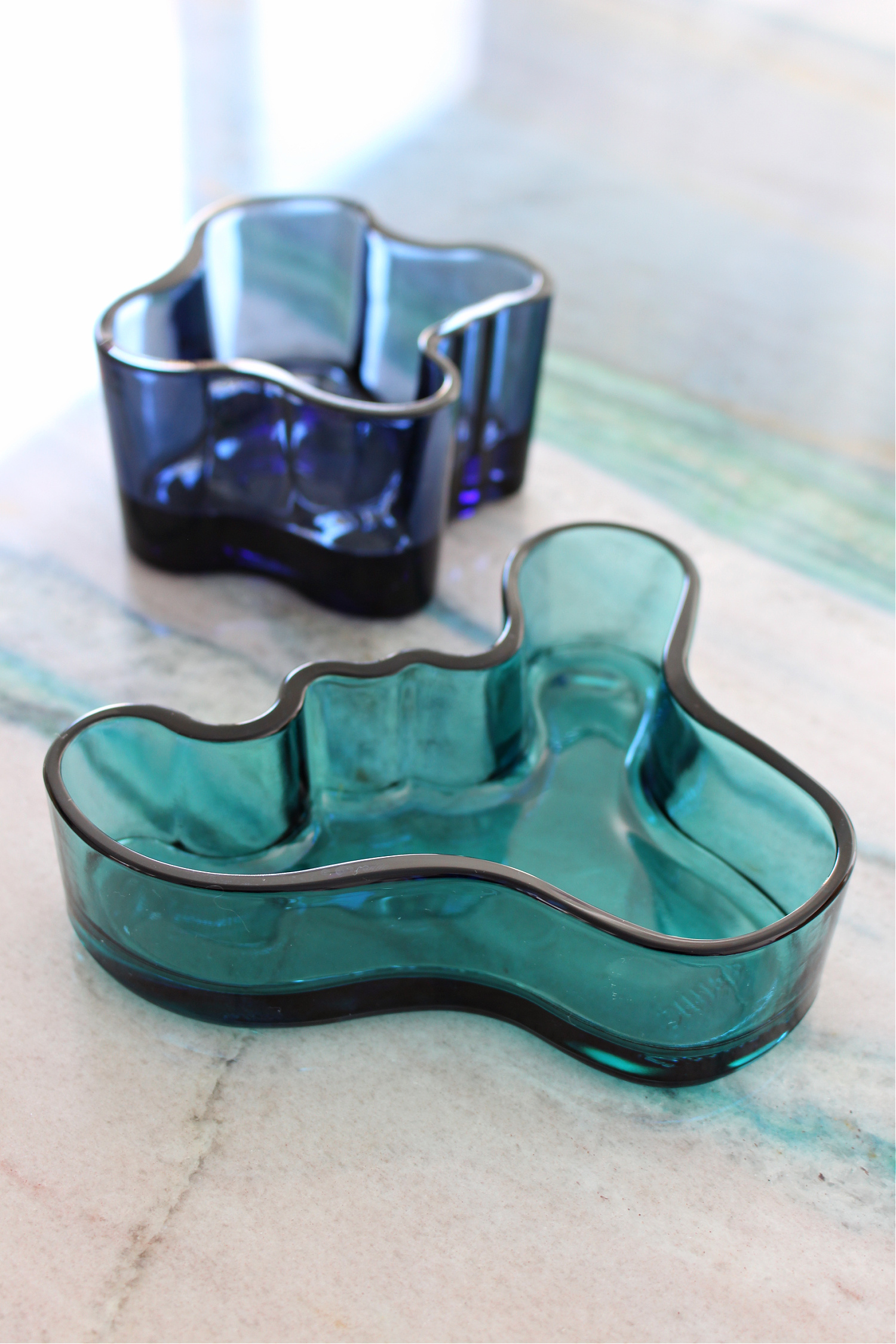 I have them on a little tiered tray in the kitchen, along with thrifted Iittala heart shaped egg holders (these are the ones I'd really love to find though) and a pair of Sea Blue Kastehelmi jars I bought. I LOVE these jars! The lids are acrylic and air tight, and I have made the mistake of keeping regular almonds (which I don't re-fill often) and chocolate covered almonds (which I refill ALL the time) in them. I really should replace the chocolate ones with a healthier snack. Funny story: I showed Hubby the jars, which were not of much genuine interest to him, but he always pays attention when I show him decor stuff just because he loves me. I swear, at the time, I told him I'd keep snacks in them, but I guess maybe he didn't pay attention 100%. MONTHS later, while we were prepping dinner, he caught me pop a chocolate covered almond in my mouth and didn't know where it came from, as no packaged snacks were visible. That's when he realized that chocolate covered almonds had been hiding in plain sight in the jars I showed him months earlier. Now he knows – and also pays closer attention when I show him new stuff, just in case they, too, will contain yummy snacks, lol.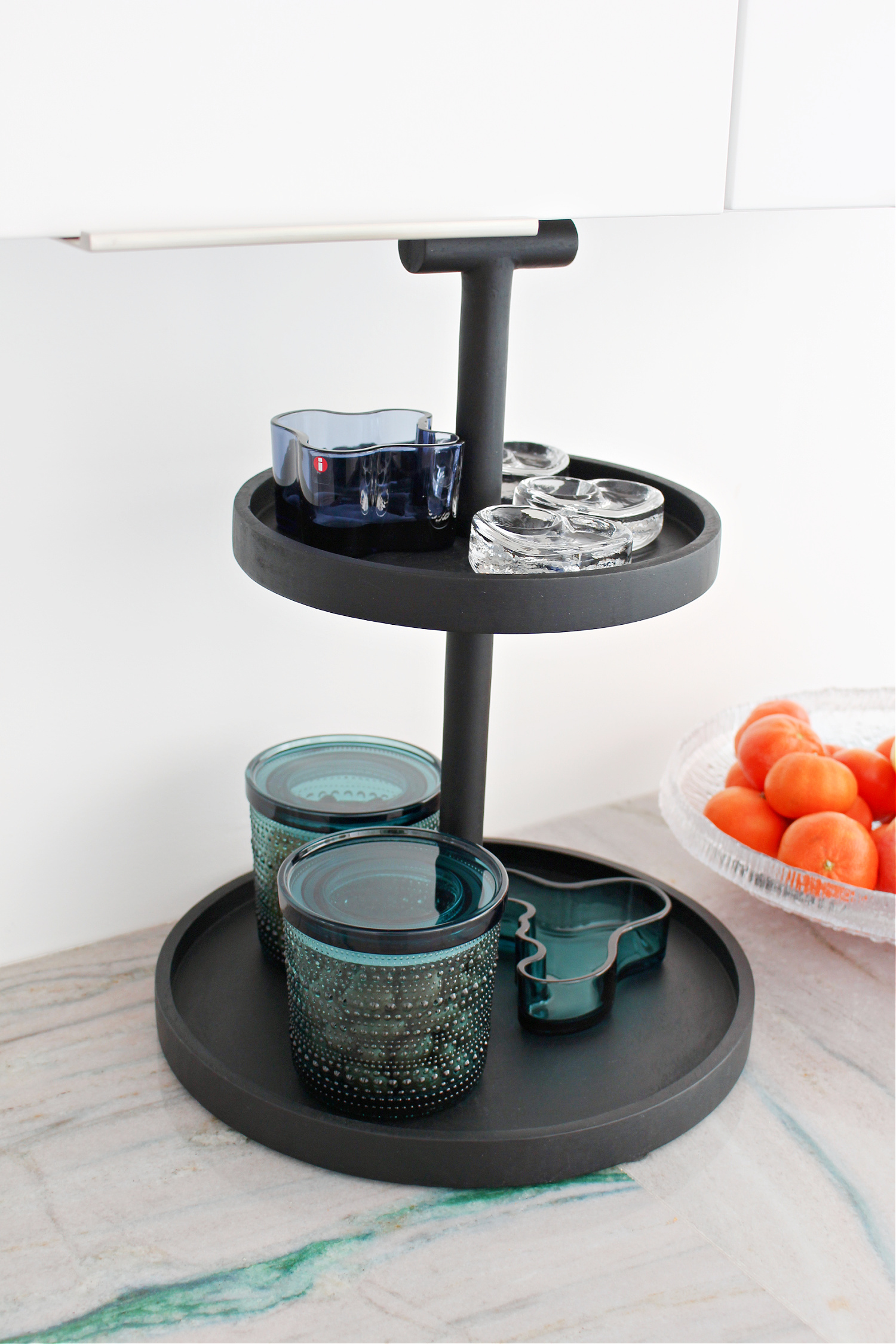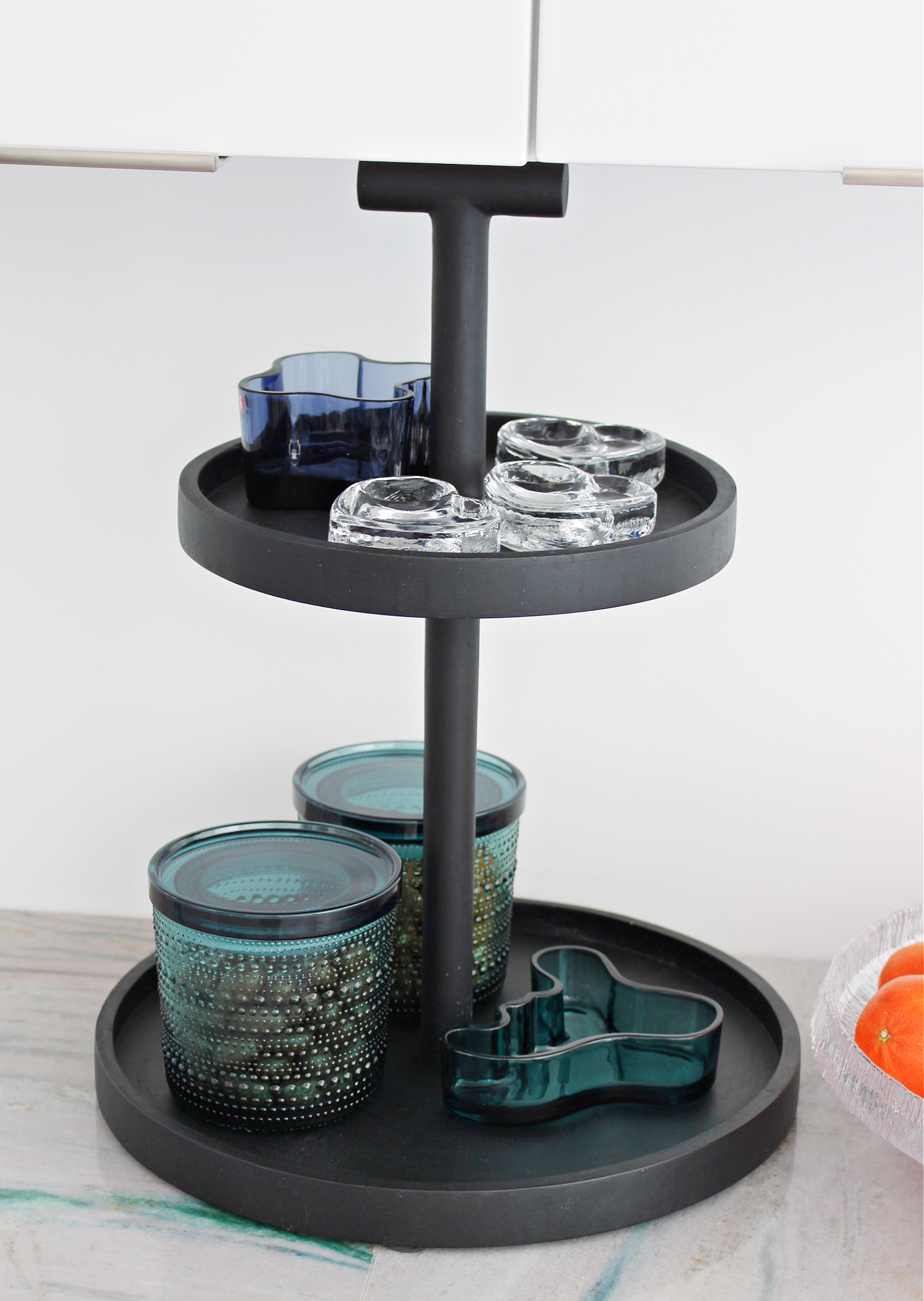 The new Iittala pieces displaced this pretty white Fenton ruffled milk glass dish I thrifted before Christmas. I love it, but I think the mod shapes of Iittala suit my decor better than this more delicate dish – although I love it as well. I still intend to do a little vintage pop-up shop, but I was sick in December, so I'm going to try again this fall and this might end up in a new home!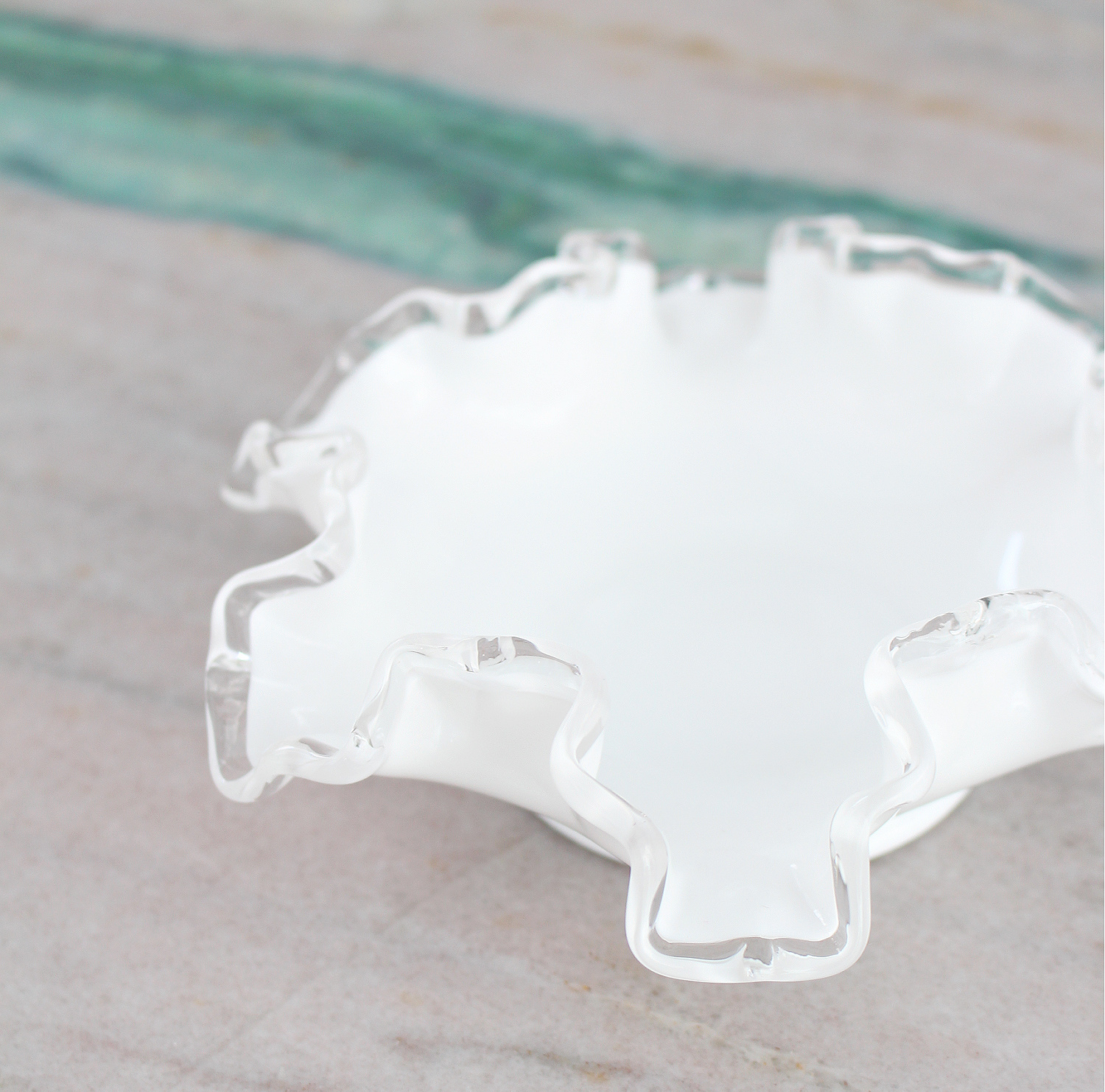 Blue Pottery Creamer – Thrifted
I also thrifted this blue creamer/pitcher, which looks so nice with my pottery tea pot. I had been using a creamer from the landfill – a pretty little Lotte one, but I think this pottery one will be perfect with my pottery tea pot (you can see it in this post).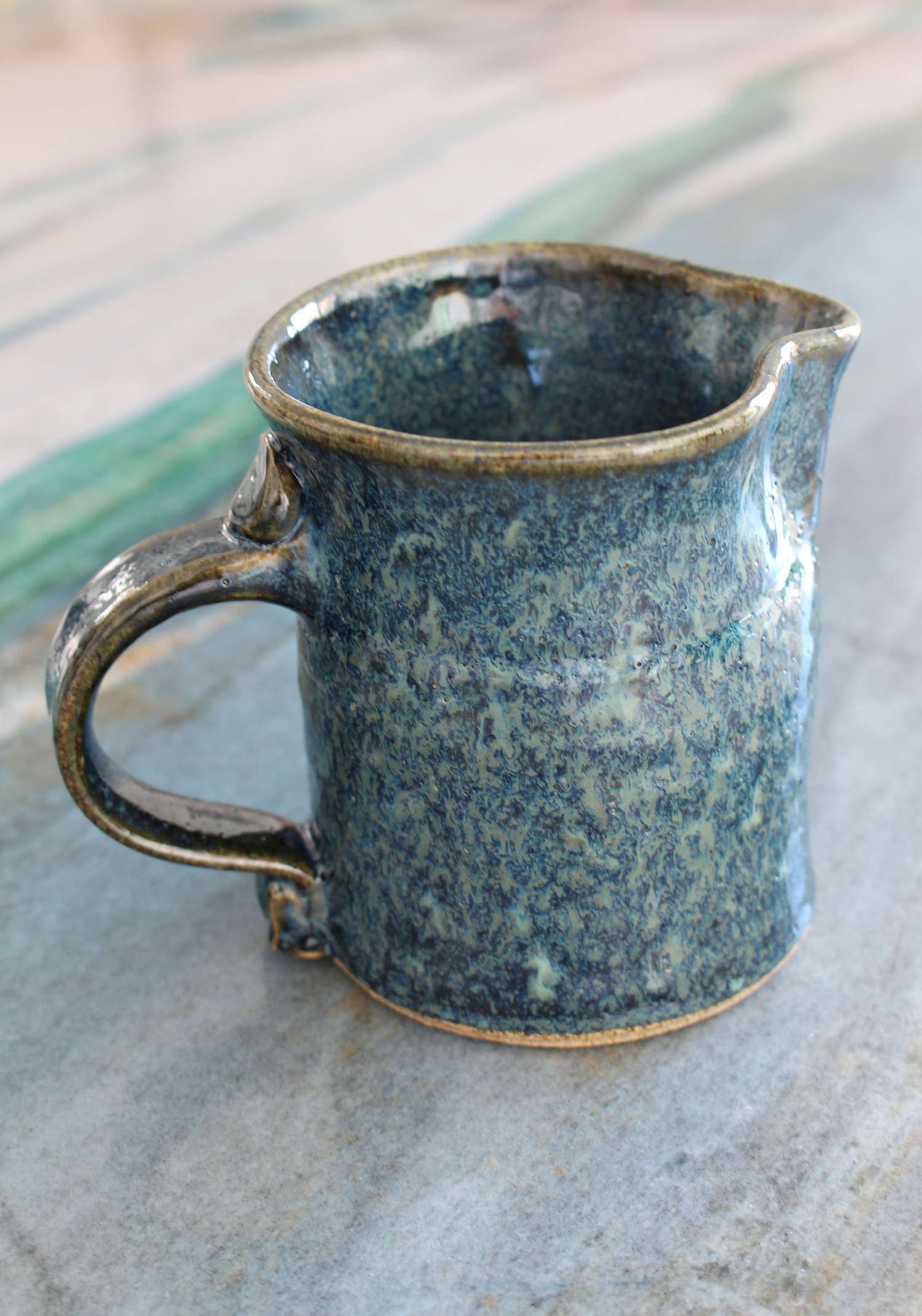 Yellow Pottery Colander/Berry Bowl – Landfill
Turning to my recent landfill finds – the landfill has been good to me! As mentioned, I found some really cool projects for this spring, including a gorgeous headboard, lucite/acrylic mod letter holder, and more (stay tuned for the DIY makeovers). Then I found this handmade pottery colander (here's a similar one on Etsy) – I LOVE the little tray underneath. I gave this to my Mom because she loves pottery as much as I do, but yellow is definitely her color.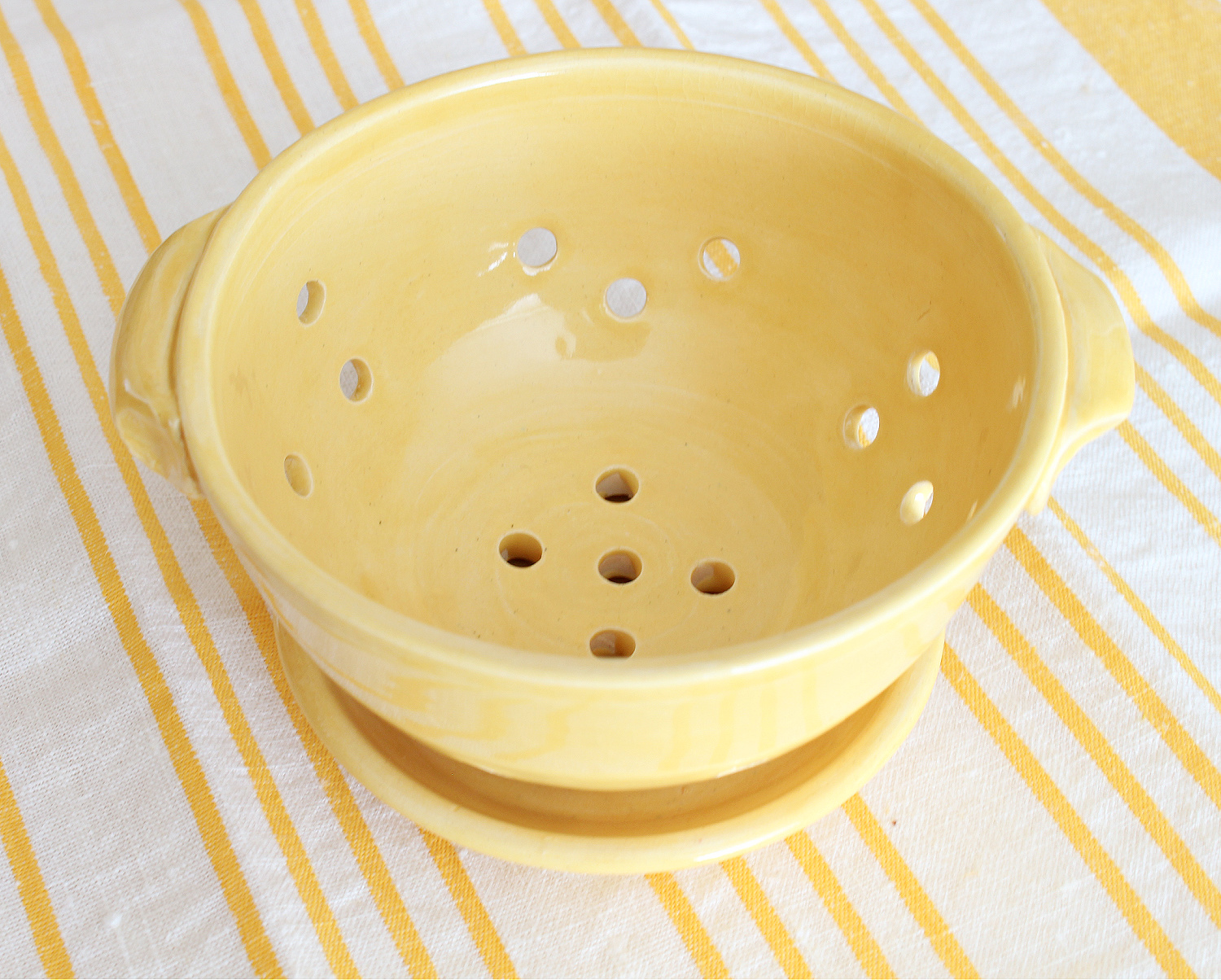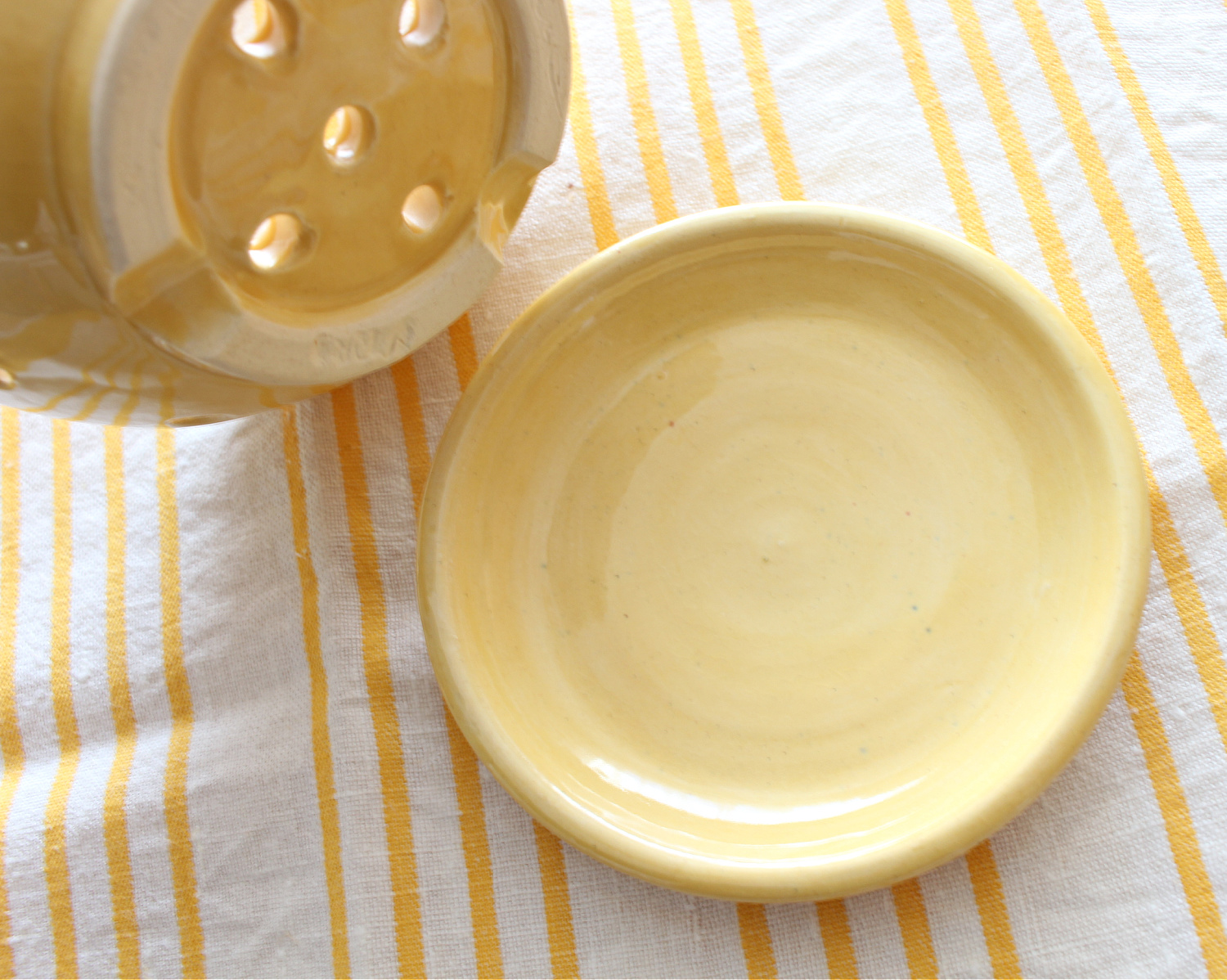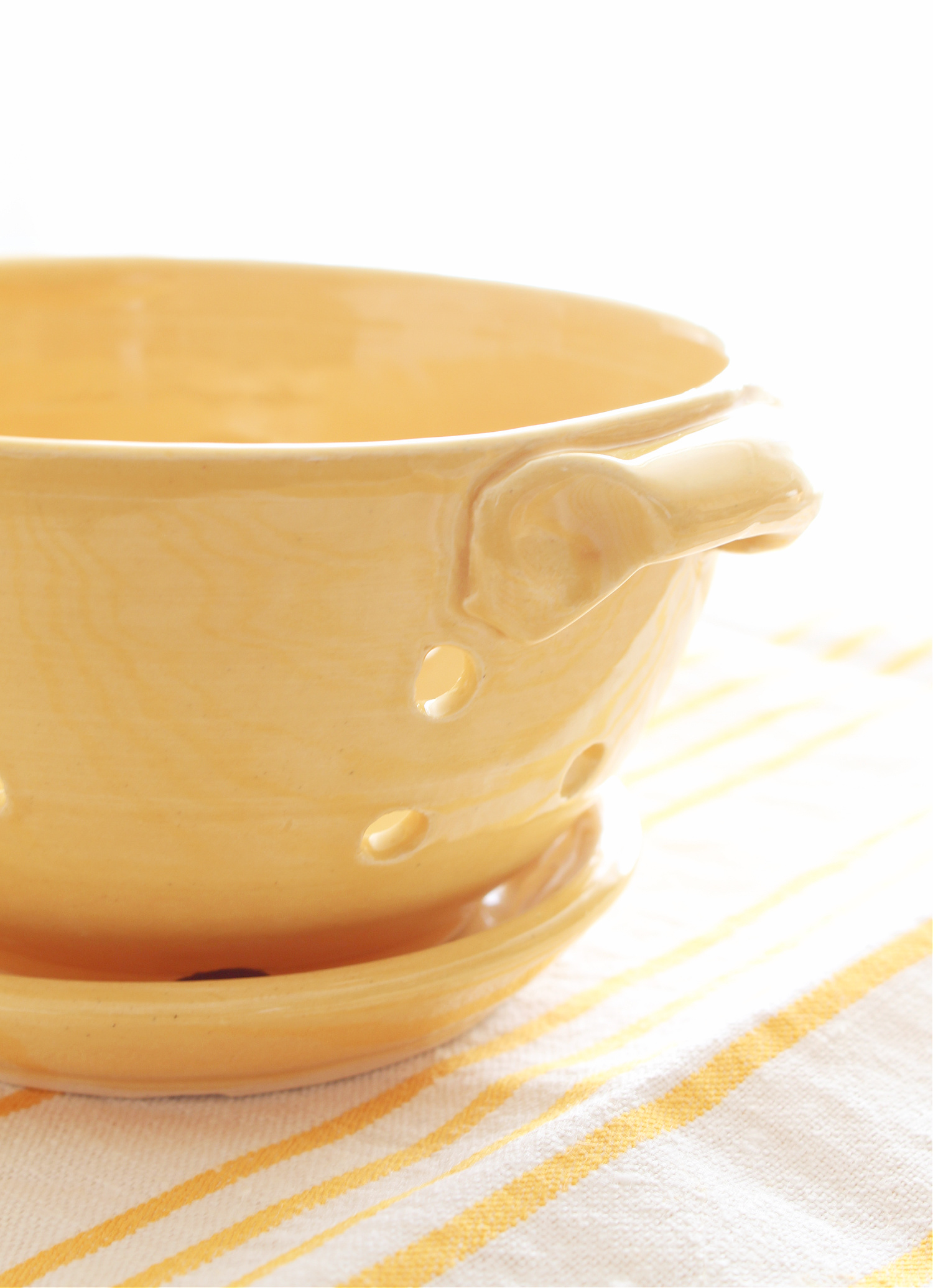 Decorative Birds – Landfill
I also got these little birds at the landfill. They're just from HomeSense ($15 each – price tags still attached), so they are nothing rare or special – but my Mom loves when I decorate her mantel for each season, and it's fun to be able to add something fresh and new without spending any money. The vase and pottery bowl, pictured below on the mantel, are also past landfill finds and together they have a really moody but springy vibe that plays well with her blue painted fireplace.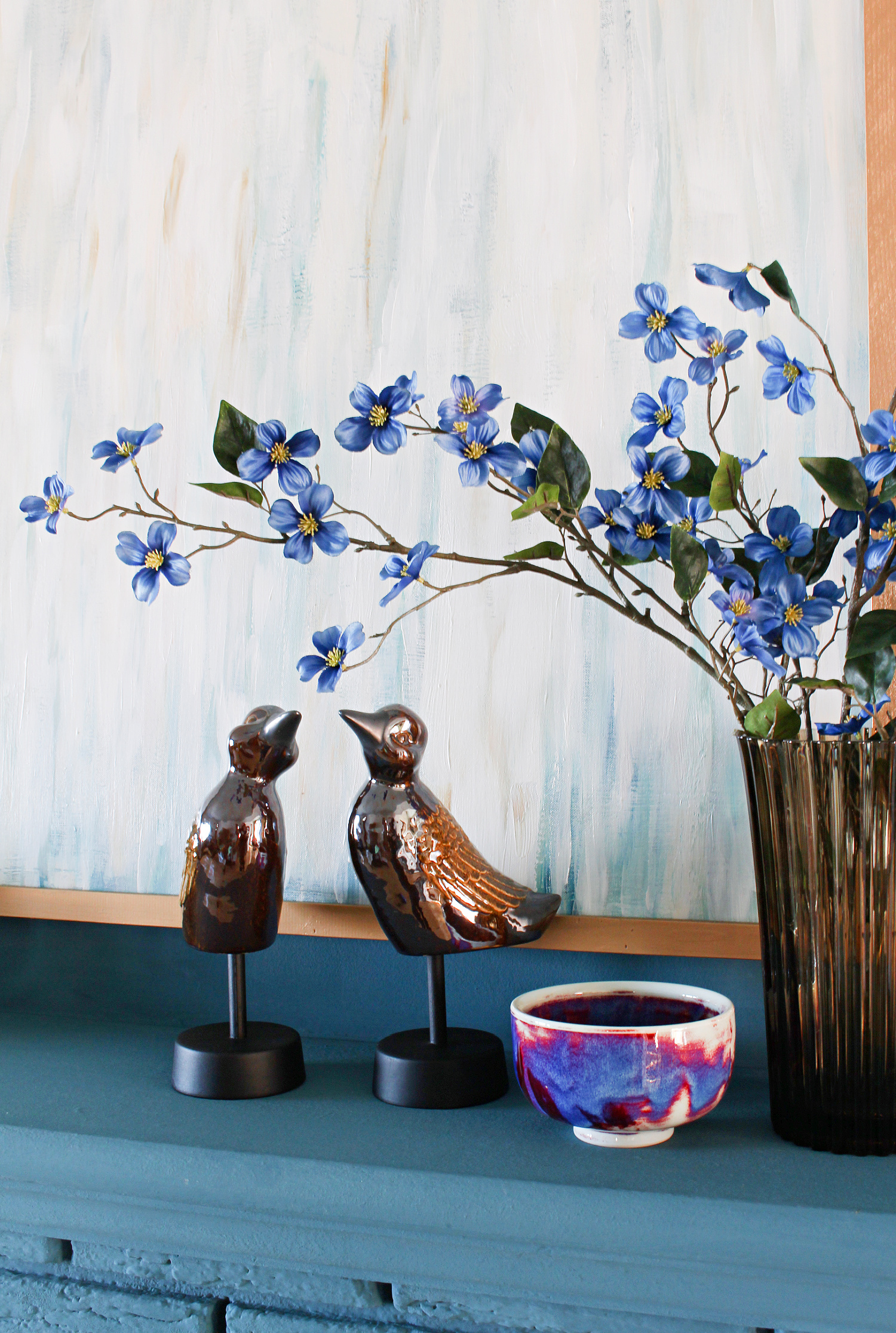 Blue Pottery Mug – Landfill
The same day I found the colander and birds, I also scooped this pottery mug – but I kept this for myself because I love the blue.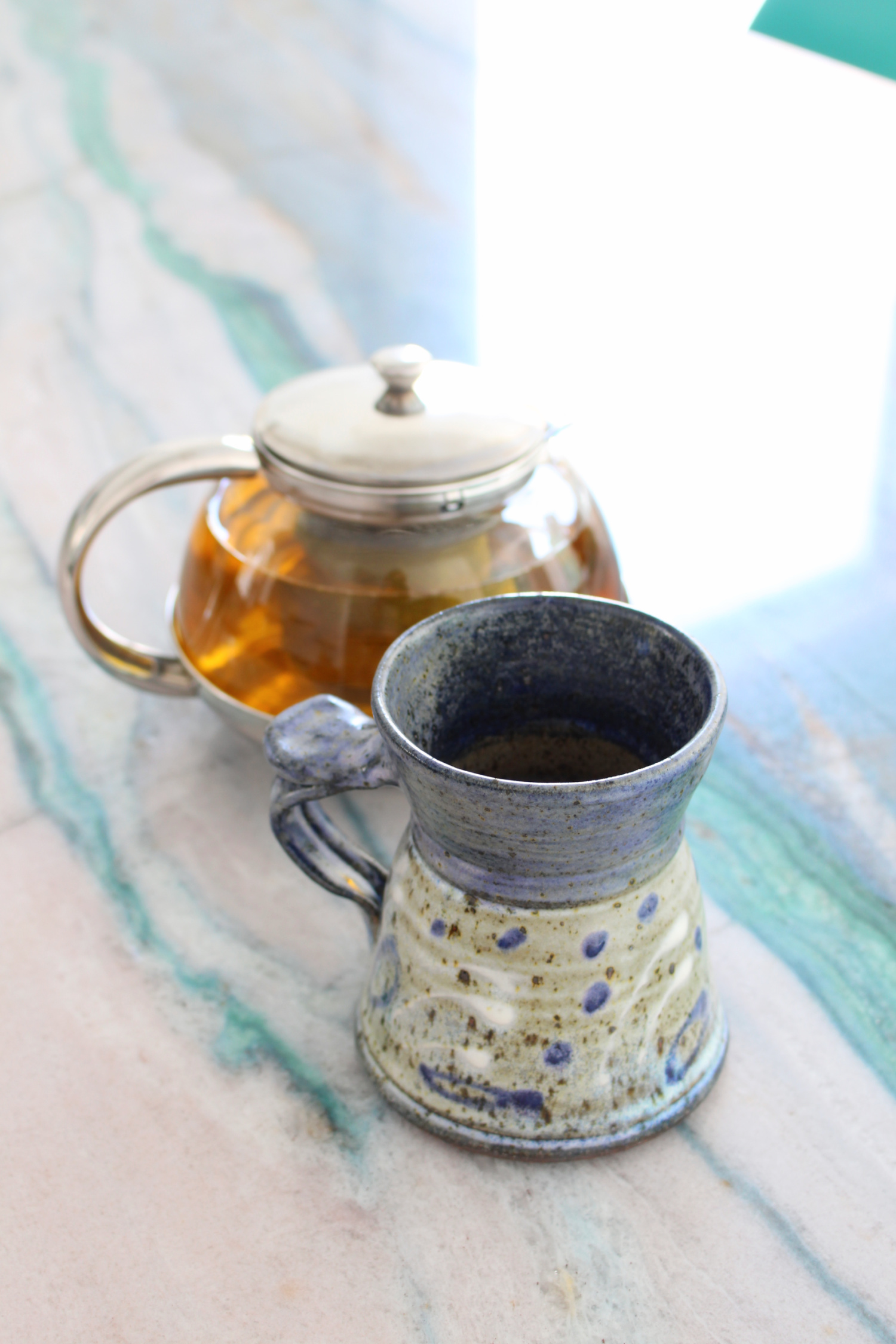 These finds stretched out over all of January, February, and March, so you can see that my finds are not very frequent these days, but that's probably a good thing anyway, haha. I often enjoy window shopping as much or more as buying, and I share weekly thrift trips of things I didn't buy in my stories multiple times a week, so make sure you're following me on Instagram!
What have you thrifted or found secondhand lately???