Already bought this guide? Awesome! Please login here!
Welcome to my Pinterest Guide: How to Use Pinterest & Leverage Pinterest for Website Traffic!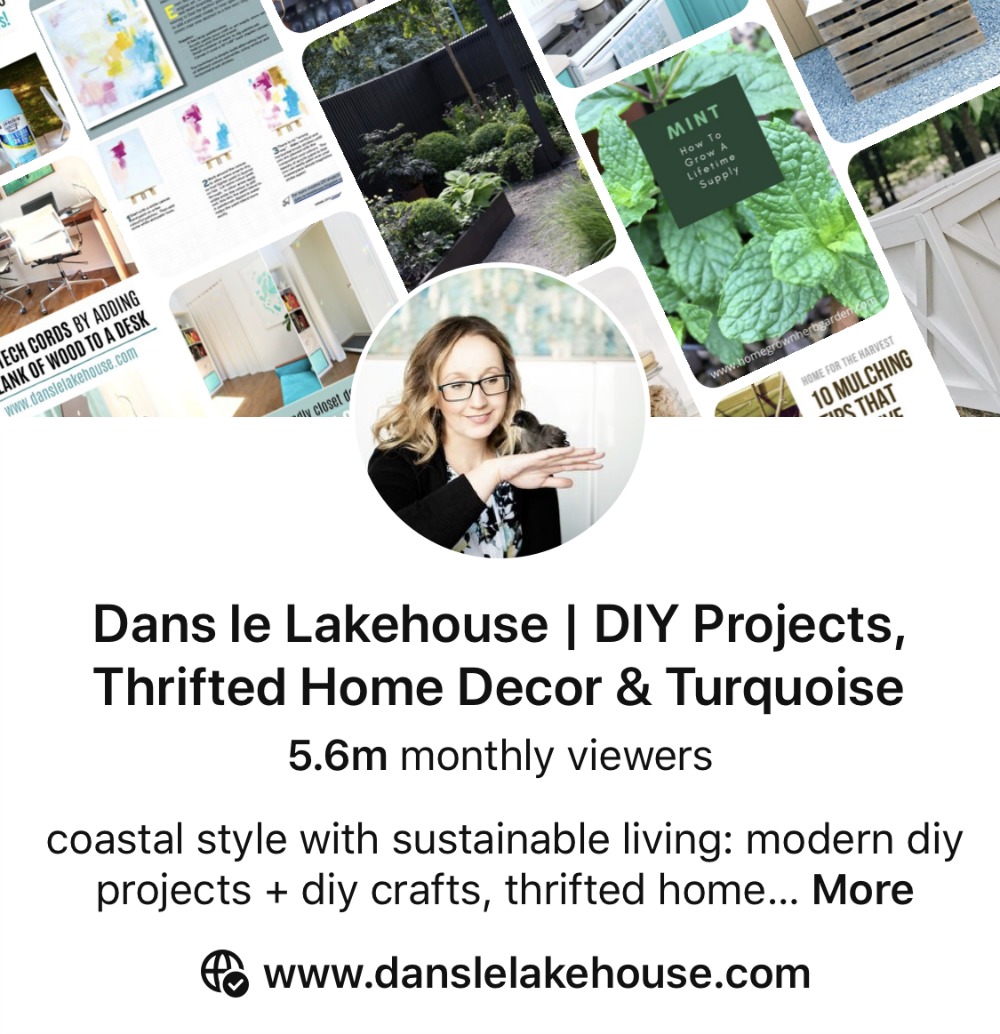 I am not a blogger who makes my money teaching people how to make money online.
I am a blogger who makes my money doing what I love: sharing DIY tutorials and home projects.
My website, Dans le Lakehouse, used to be my side hustle and passion project but now it's my full-time job!
People wanted to know how I did it, so I decided to create some guides to share my recipe for success.
Website traffic was the key and as my page views grew, so too did my display ad and affiliate revenues, sponsorships and soon I'm launching my own products.
How did I get that traffic?
Pinterest is my #1 traffic driver!
If you want to fast track turning your dream job into a day job, Pinterest holds the key!
In this guide I'll break down how to drive traffic to your website and make money using Pinterest, from the very basics (what is a pin?) to more advanced techniques, along with best pinning practices and the tools I use to easily grow my audience and reach on Pinterest.
If you purchase this guide for $35 USD (taxes included), you'll have access for 365 days and I'll update it as the Pinterest algorithm changes (or I figure out new tips & tricks!), so you can stay ahead of the curve, without needing to spend more money on additional courses or guides.
Let's get pinning!